For kids, there's nothing like opening up their gifts on Christmas Day. But after years of holidays and birthdays, of friends and relatives buying them toys and games, eventually, it feels like there's nothing left to buy, right? So that's why I've come up with these Christmas gift ideas for kids who have everything! Gifts for kids who have everything can be tough at Christmas – but also any time of the year where a gift is given!
I am big on teaching my kids the value of giving and the importance of gratitude. I am not about that entitlement attitude and when I start to notice one, we have a conversation about it and I stop that in its tracks.
With that said, I still am a BIG gift person. I love giving my kids gifts. It really is my love language. As parents, we want to give our kids the world, and when we can give them the best gifts, the ones they really want or that mean something to them, it's a great feeling.
Of course, we want to keep a healthy balance. Of course, we don't literally give our kids everything they want. (Even on "yes day…" it's still important for them to understand the word "no!") The title of this article is mostly an exaggeration.
But seriously, what do you get the kid who has everything, aside from a gift card??? If you feel like you're out of great ideas or your kids don't know what they want, or they already have everything that's trending, then these unique toy gift ideas are for you!
And while my focus is on the holiday season, of course, any of these would be great options for birthday gifts or any special occasion. There are plenty of times throughout the year when us mamas are on the hunt for gift ideas kids will LOVE right?
I've got LOTS of gift guides to help ya out! From when your baby is a little one on up to those tender teenage years great gifts for their birthday, Easter, Valentine's Day gifts and, yes, even Christmas too! See all my gift guides here!
Disclaimer: this post contains affiliate links.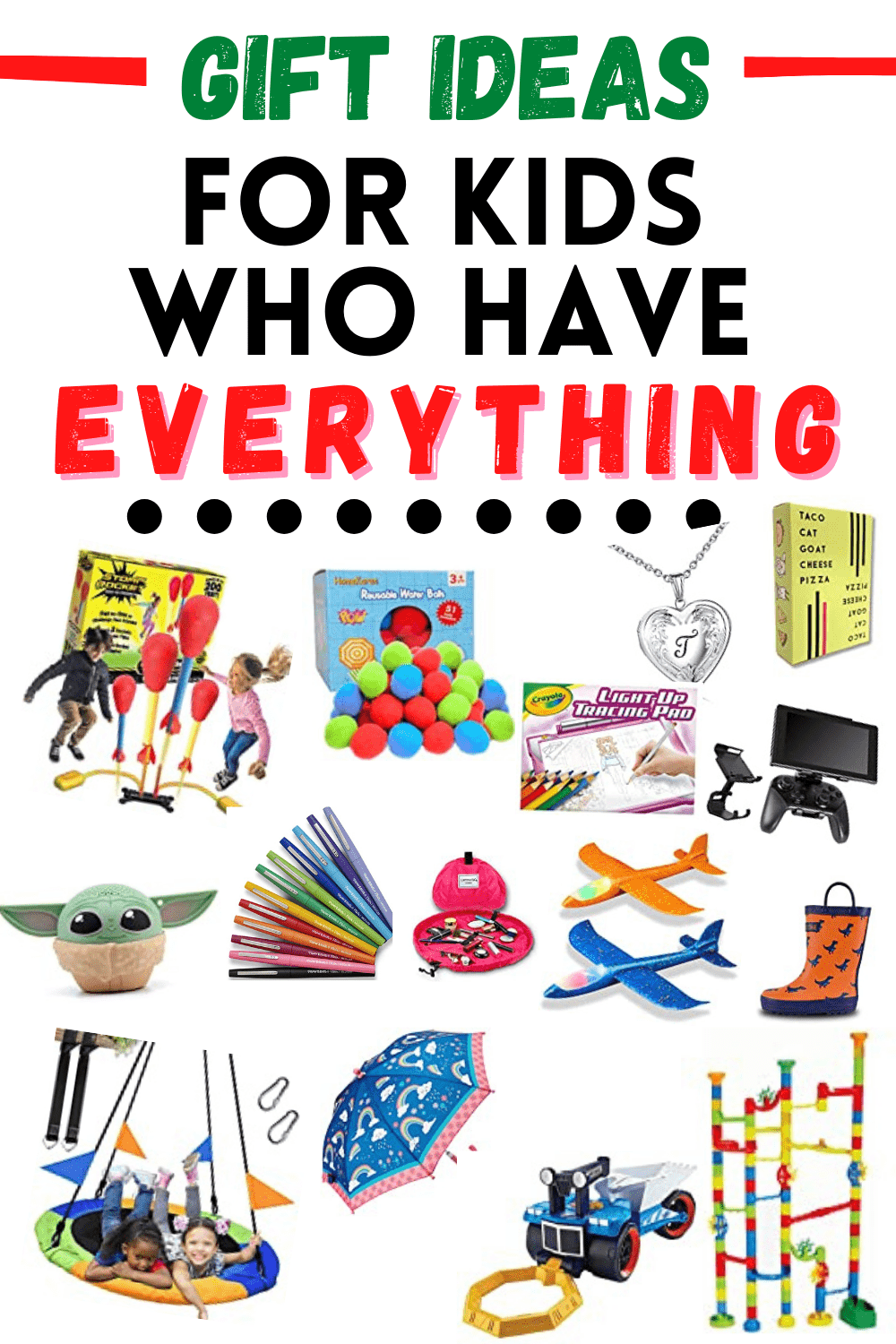 The Best Christmas Gift Ideas for the Kid Who Has Everything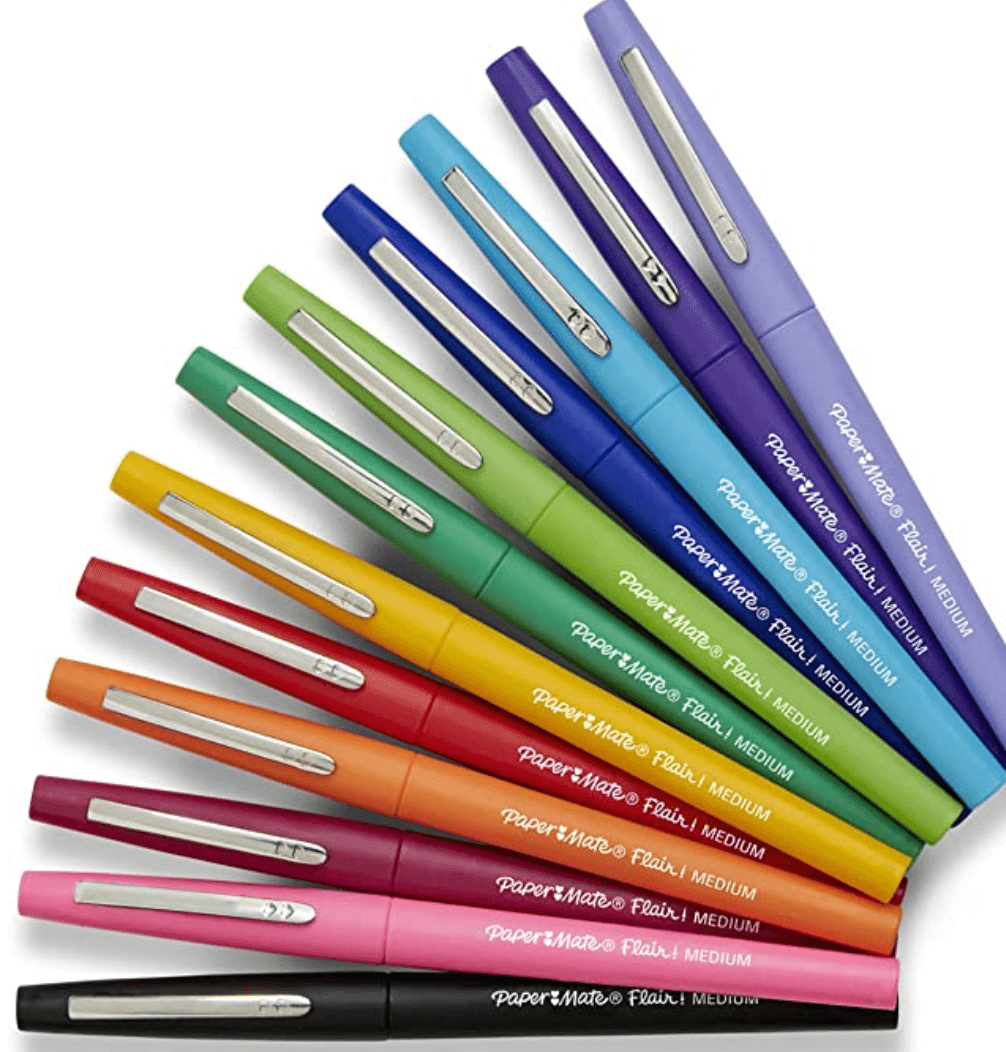 For kids who are interested in art or who love art supplies, this set of Paper Mate felt tip pens are so nice (and super on sale right now)! Even as an adult I LOVE these pens – who doesn't? They even make excellent teacher gifts.
This is a great gift for a toddler or young preschooler: a matching shapes game shaped like a carton of eggs! A great way to develop hand-eye coordination in a fun, creative way. I love that they are eggs as my kids get double the playtime out of them – the matching game but also as play food!
I LOVE these backpacks for preschoolers as Christmas gift ideas, they're so cute and high-quality and the perfect size for kids who are just entering school! It comes in different animal shapes and they're all adorable. They are perfect for this age as kids tend to love putting things in bags and carrying them around. Plus they come in super handy for long road trips or even airplane travel.
Every kid needs a good pair of rain boots! These are such good quality and come in so many different colors and patterns. When I'm stumped on what to buy for a child I often try to think about practical gifts that serve both a purpose AND are fun to open. And rain boots are perfect!
Along with a good pair of rain boots, every kid also needs a good umbrella! It's an easy thing to forget about until you need it, especially as winter transitions into spring! This one is our favorite and it comes in lots of different designs. Kids LOVE umbrellas and it's a present we may not consider fun or exciting but will bring lots of joy for them. What kid doesn't love to play in the rain right?
There are lots of diving toys out there but I have yet to find ones that are as cool as this pirate's treasure themed set! With a treasure box, jewels, and coins, the kids will feel like they're actually diving for buried treasure! This is an excellent gift for any age as ALL four of my kids (even the teen) enjoy this set in our pool. It serves as a diving game but is also excellent for encouraging pretend play and imaginative play too.
Big kids who love art and puzzles will adore these intricate dot-to-dot books! There are lots of different themes and the pictures range from 300 and 1,400 dots! Perfect for road trips or long weekends. I especially love these for doctors visits and church. Sure, coloring books are great but you have to bring along all the crayons or worry about marker mess or deal with broken colored pencils. With dot-to-dot books you can just bring along one pencil with an eraser and they are good to go!
A tree swing is one of those fun gifts that big kids and little kids alike can enjoy! If your backyard play set needs a revamp or you have a tree that would be perfect for a swing, this is big ticket item that will bring endless fun and joy to your kids and can be an excellent group gift as well. I love gifts like these because they ADD value to something we already own. Swapping out our older swings for this brought new life to our playground set for our kids.
For the family member who loves Harry Potter, you might wonder what else there could be to buy for them… well, if they don't have these beautiful illustrated editions of the books yet, then they'll be glad you thought of it! Even those who have read the original books over and over will still appreciate the illustrated versions to add to their collections AND I actually recommend using these books for younger readers who are reading the series for the first time.
Taco Cat Goat Cheese Pizza is perfect for family game night! It's an easy, quick card game that kids and adults can enjoy and would make a great stocking stuffer for anyone! I love a good card game as an excellent gift for kids who have everything as there are ALWAYS new games to play and enjoy.
For even more ideas, check out this post on our favorite family games!
When a kid has all the art supplies available but you still want to get them something artsy, this light up tracing pad is a great choice! This is on SO many of my gift guides because it's that awesome and is something unique that most kids won't already own.
Another awesome Harry Potter themed gift idea, the Maurader's Map! With a wand-shaped pen and invisible ink, they'll be ready to manage their mischief!  I LOVE to buy this as a present. It's very affordable, has a great "wow" factor when opened and is LEGIT COOL.
For more Harry Potter themed gifts, don't forget to check out my Harry Potter gift guide!
This classic gift is as fun for kids as it is educational, helping them learn valuable critical thinking skills as they figure out how to build the best marble run! A great activity for siblings to do together! I think marble runs don't get enough credit – they are SO cool and also hold kids' attention for a LONG time. Yes, the marbles themselves are loud, but kids of all ages enjoy working together to create the run and then to race their marbles through it.
I love this creative gift for kids who are drawn to old or vintage things because this leather journal looks so genuine, allowing them to let their imaginations run wild! This was a unique find and my daughters love this journal so much that they've asked for additional ones once theirs were filled.
Laugh-Out-Loud Jokes for Kids is a fan favorite and makes a great gift for kids who love comedy or to make people laugh! I found that most kids in the 7-8 year old range really, really appreciate a good joke book. This is an easy one to stick in a stocking or Easter Basket too!
Investing in a good pair of headphones is the perfect way to entrust them with a piece of technology without a ton of risk – this pair, designed for kids, is built to be durable and easy to use! I've tried a TON of headphones over the years with my kids and these are, hands down, THE best. I love that they come with a case to help avoid them getting broken and that they can be used both wirelessly (when charged) and wired (which doesn't require them to be charged). We LOVE these!
Video games are definitely popular among kids, but for the gamer who already has all the consoles and games, this adjustable mount clip for the Nintendo Switch is a neat accessory that allows them to use a classic controller! This has been my FAVORITE find for my teenage son and is my go to gift with other teens when I know they have a switch. It works perfectly and allows my son to play his games on the go in the car!
What a unique gift idea for creative kids! The Lulu Jr. Book Making Kit is exactly what it sounds like: an opportunity for a kid to make their very own book! Perfect for older kids who have an interest in writing and drawing, and just an overall awesome idea.
If you've got a kid who loves Star Wars (we certainly do!) then this mini bluetooth Grogu speaker is a great option they're sure to love! Super cute and portable, perfect for a stocking! My kids all love these little speakers. They look tiny but they work seemlessly!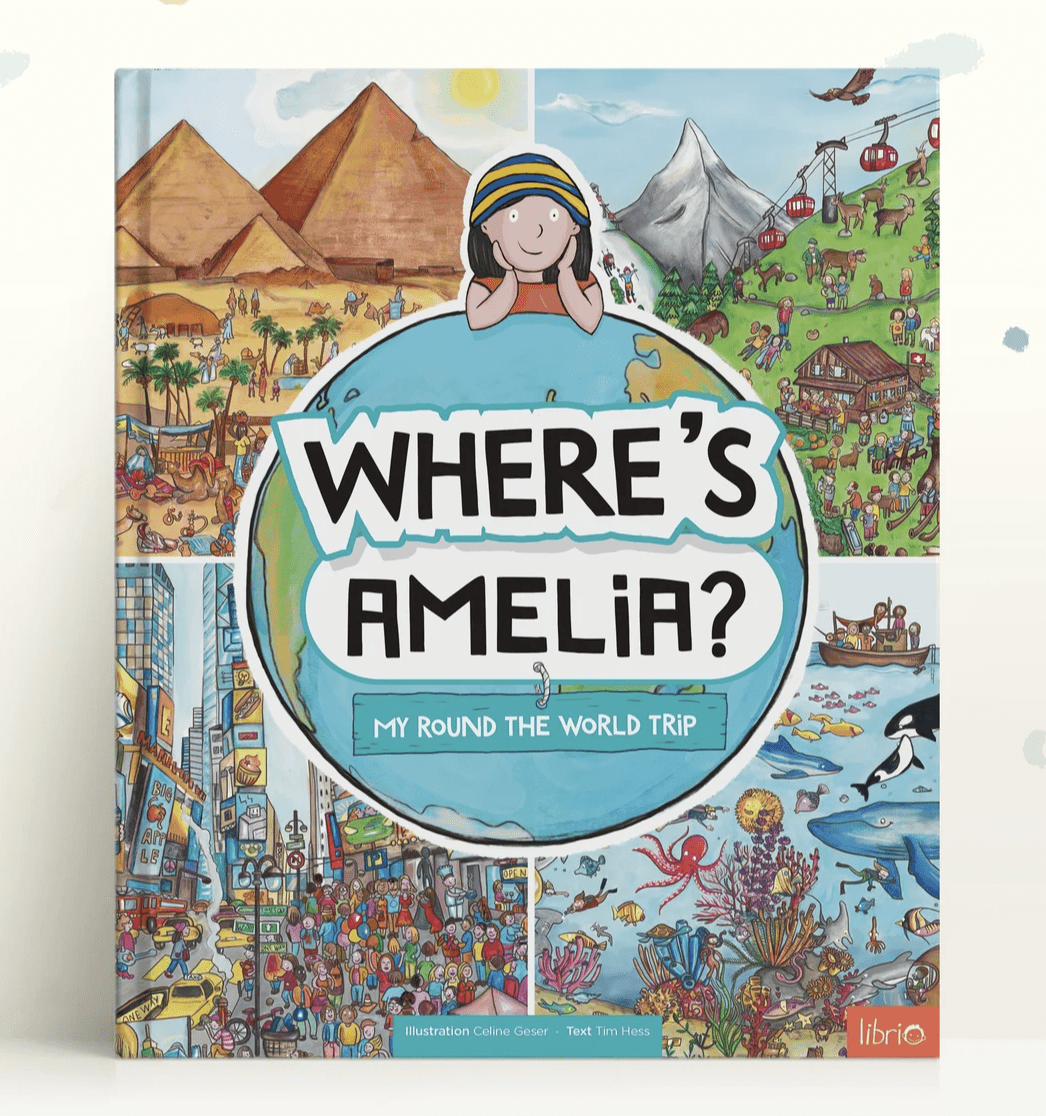 This customized look-and-find book puts your child into their very own "Where's Waldo" style adventure! How adorable is this, right? Kids love to see themselves and having a book personalized just for them will provide so much fun!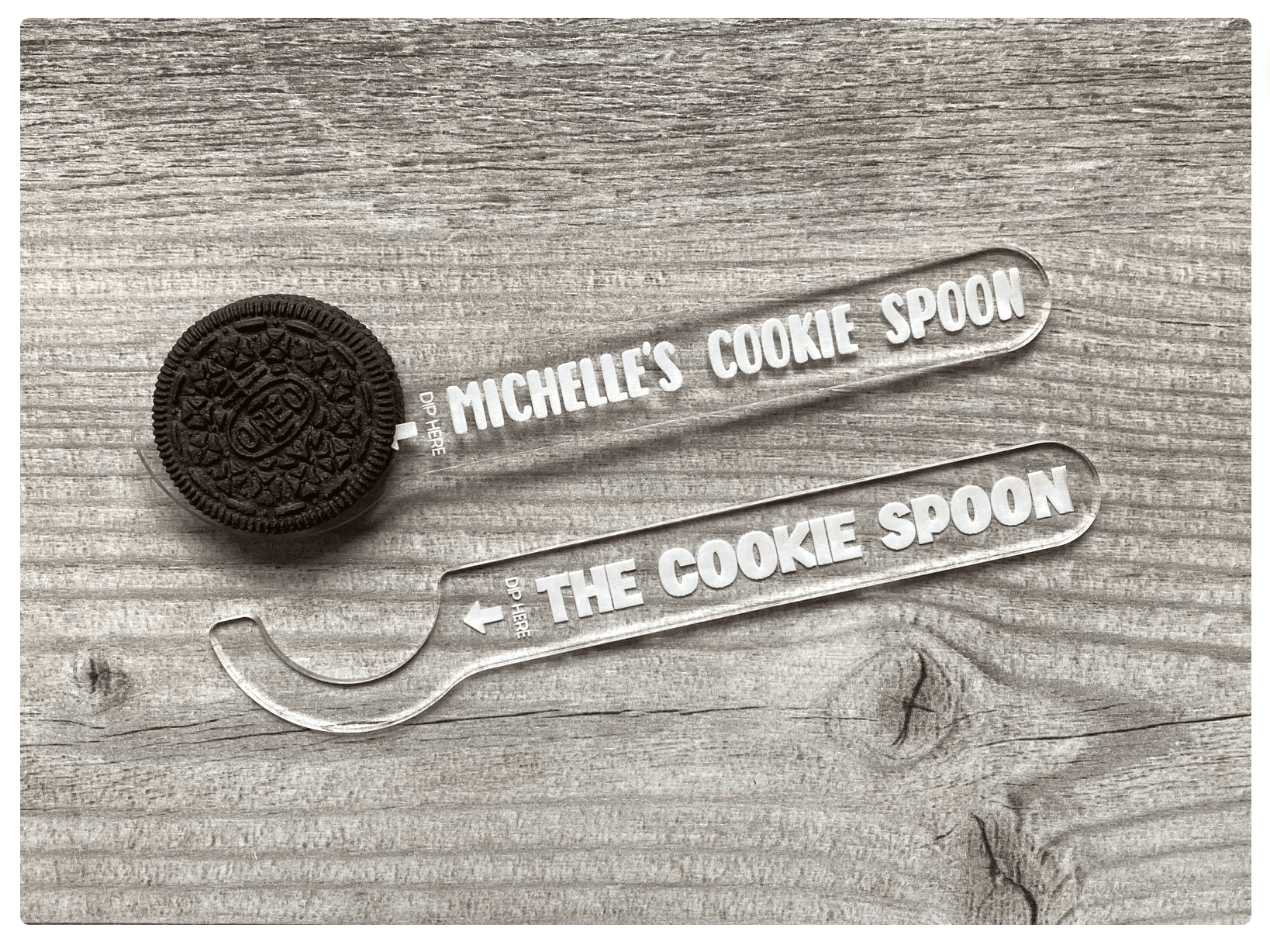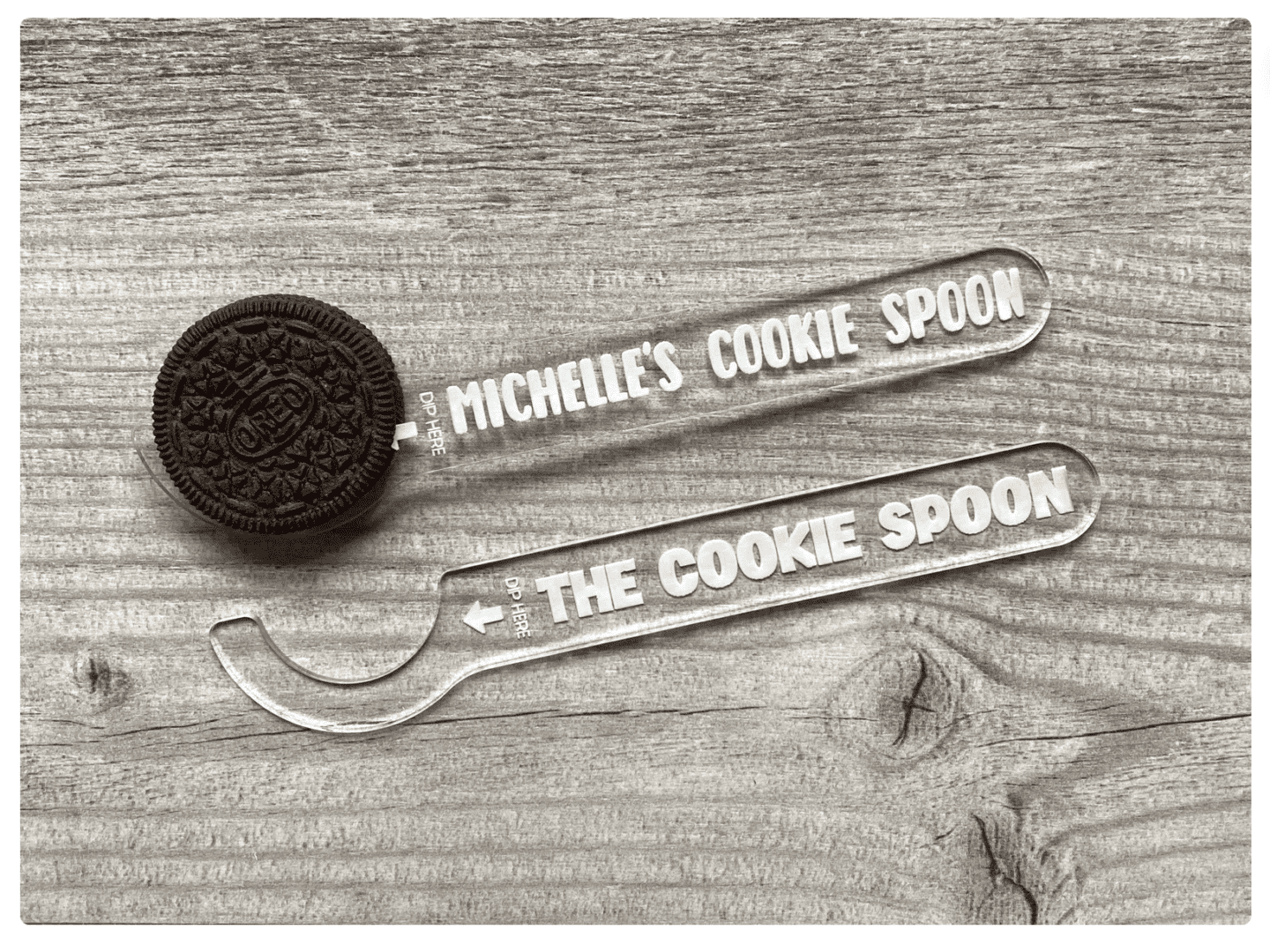 A personalized cookie dipping spoon (designed to submerge the whole cookie without dropping it!) makes for a creative stocking stuffer kids really enjoy!
If, like in our family, your kids wear Crocs (they really are a great shoe!) then this pack of shoe charms are an easy way for them to customize them and express their unique personalities! I love little gifts that both show I care and make my kids happy and having little charms that are their favorite characters or sports or other things they are interested in is a great way to make a simple gift more thoughtful.
I love encouraging my kids to read, and I don't mind them reading at night before bed, as it keeps them off the screens and helps them wind down! But they do have to turn their bedroom light off, which makes these clip-on book lights a great idea and another fun stocking stuffer! We also love these for car rides – when I'm driving I struggle if any car lights are on but these don't distract me 🙂
When thinking of Christmas gift ideas for the kid who has everything, why not their very own camcorder? If your child is a techie, their very own video camera is sure to delight them and give them a chance to learn a new skill!
This slushie cup became a viral sensation and it's a real hit with the kids! Does it actually work? Yes, it actually does if you follow the directions, and it's mostly fun to play around with by testing different liquids, almost like a science experiment!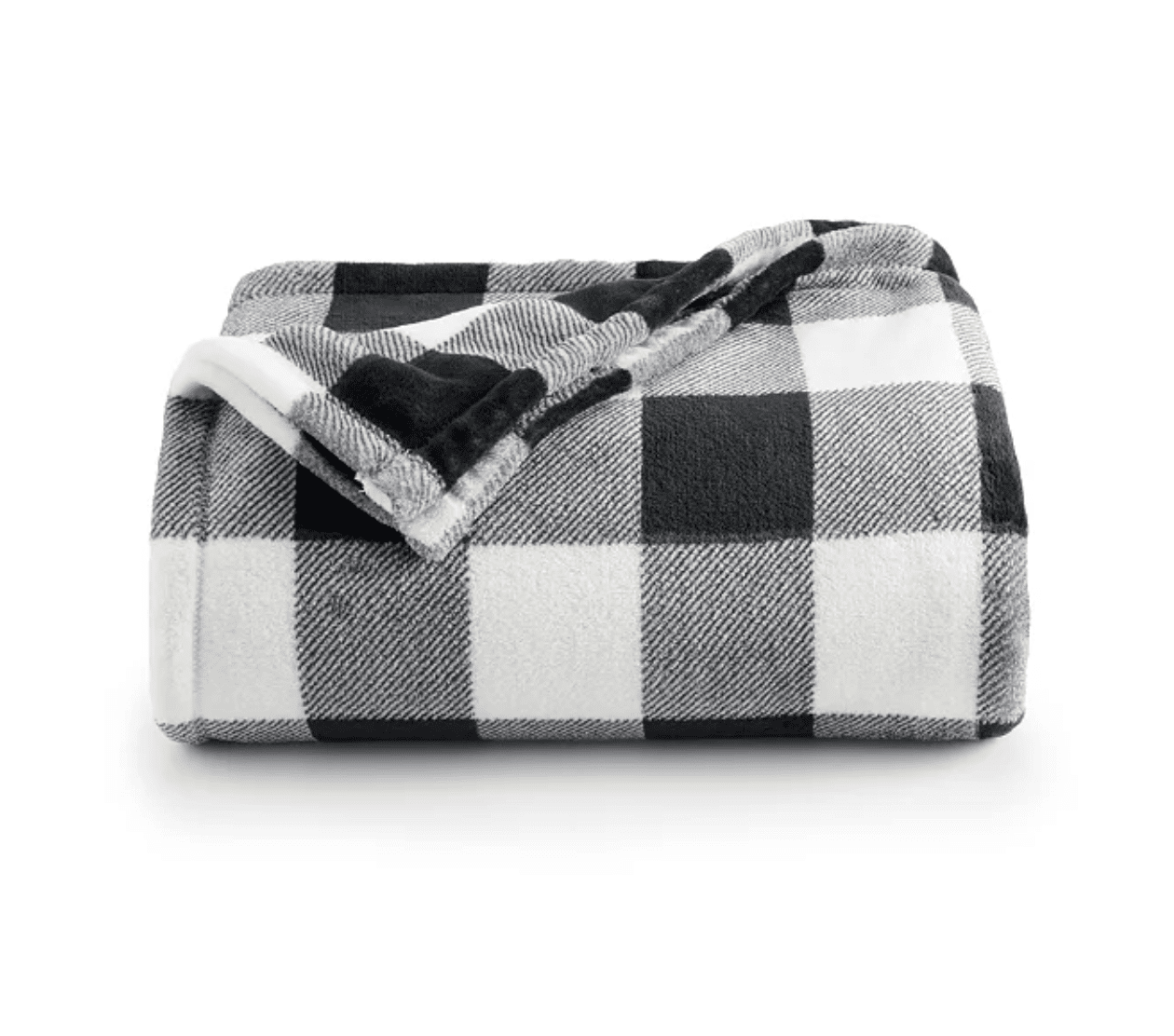 There's nothing like getting your very own comfy blanket! These throws make great Christmas gifts for kids and adults alike, with tons of fun patterns to choose from. Around here we call these life-changing blankets and I'm literally snuggled up with one right now as I write this. They are THE best blankets EVER. I love gifting them as teacher presents and also buy new ones for my kids every few years. Every single one of us sleep with one at night and brings it with us on trips and they are the only blankets I have in our living room too. THE BEST.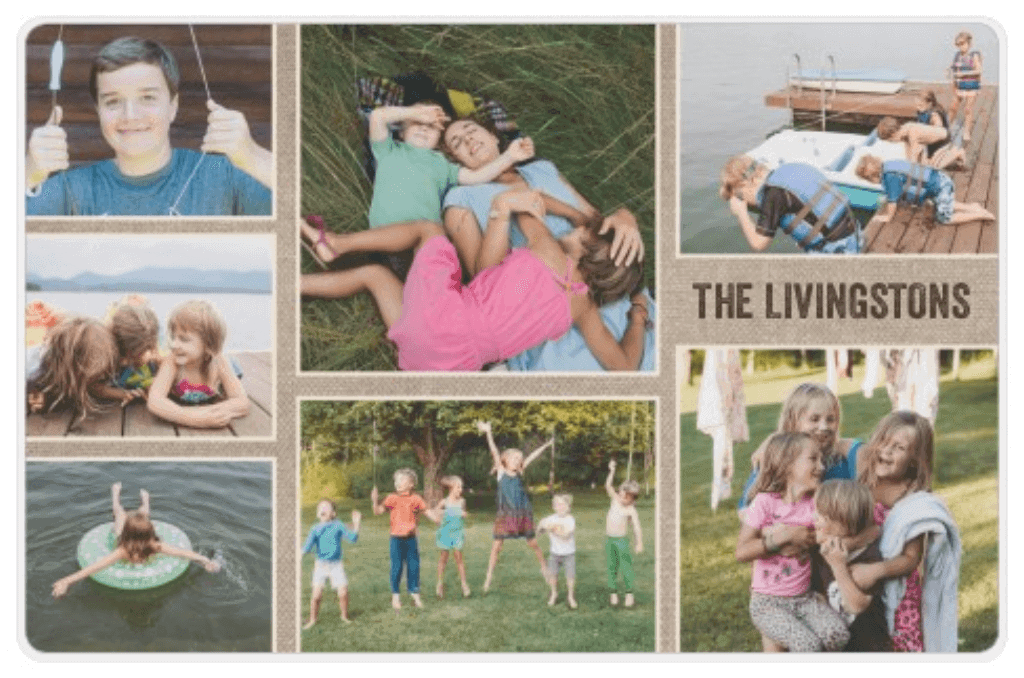 I make one of these personalized photo placemats for my kids every year as a keepsake and as a way to showcase all my favorite pictures of them from the last year! It's become a favorite tradition and something my kids not only look forward to opening on Christmas morning but also enjoy DAILY year-round. We use them at night during dinner and they are fun to relive past memories and are an awesome way to encourage us to bond closer as a family unit.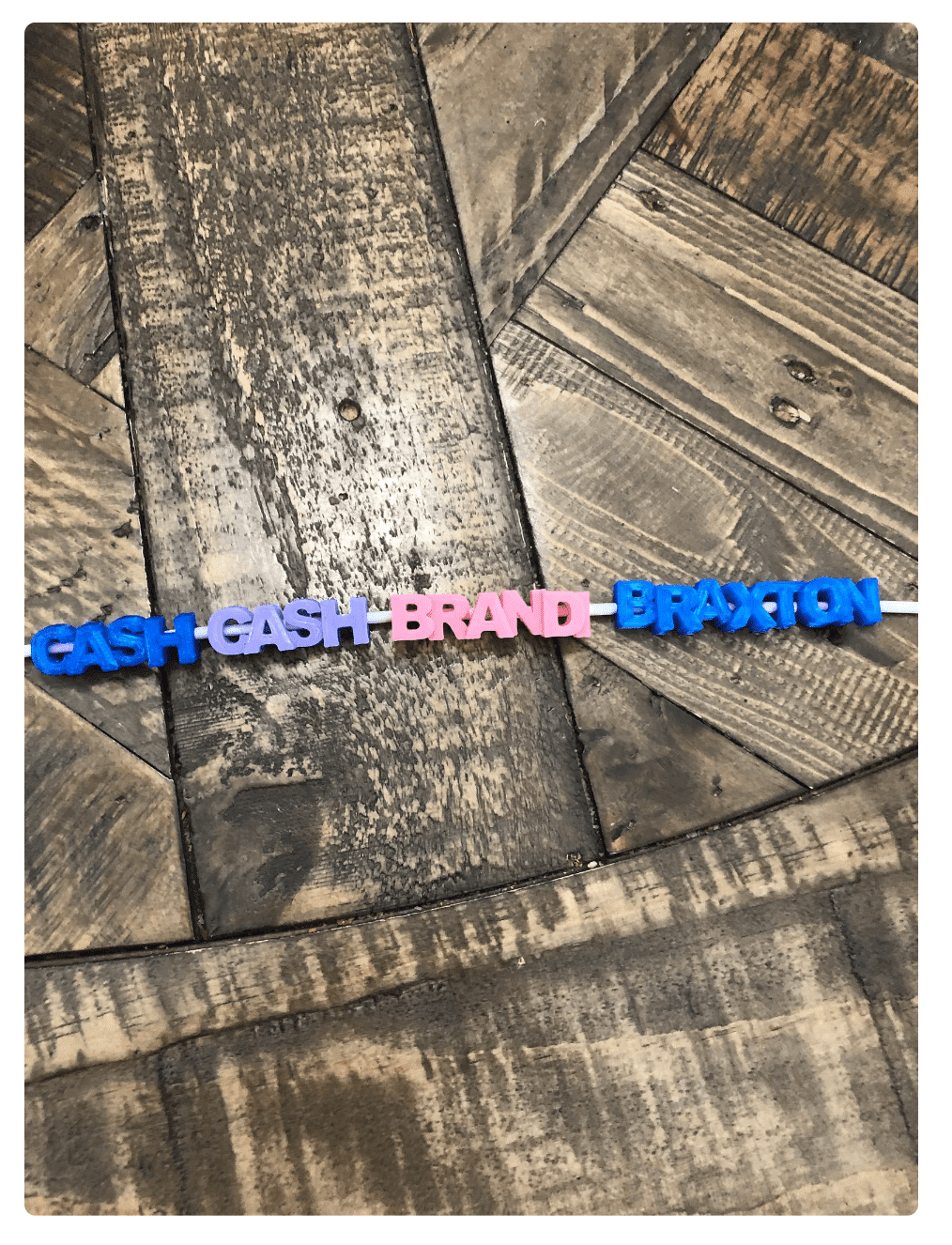 No more fighting over phone and iPad chargers with these personalized USB name tags, which make great gifts for the whole family!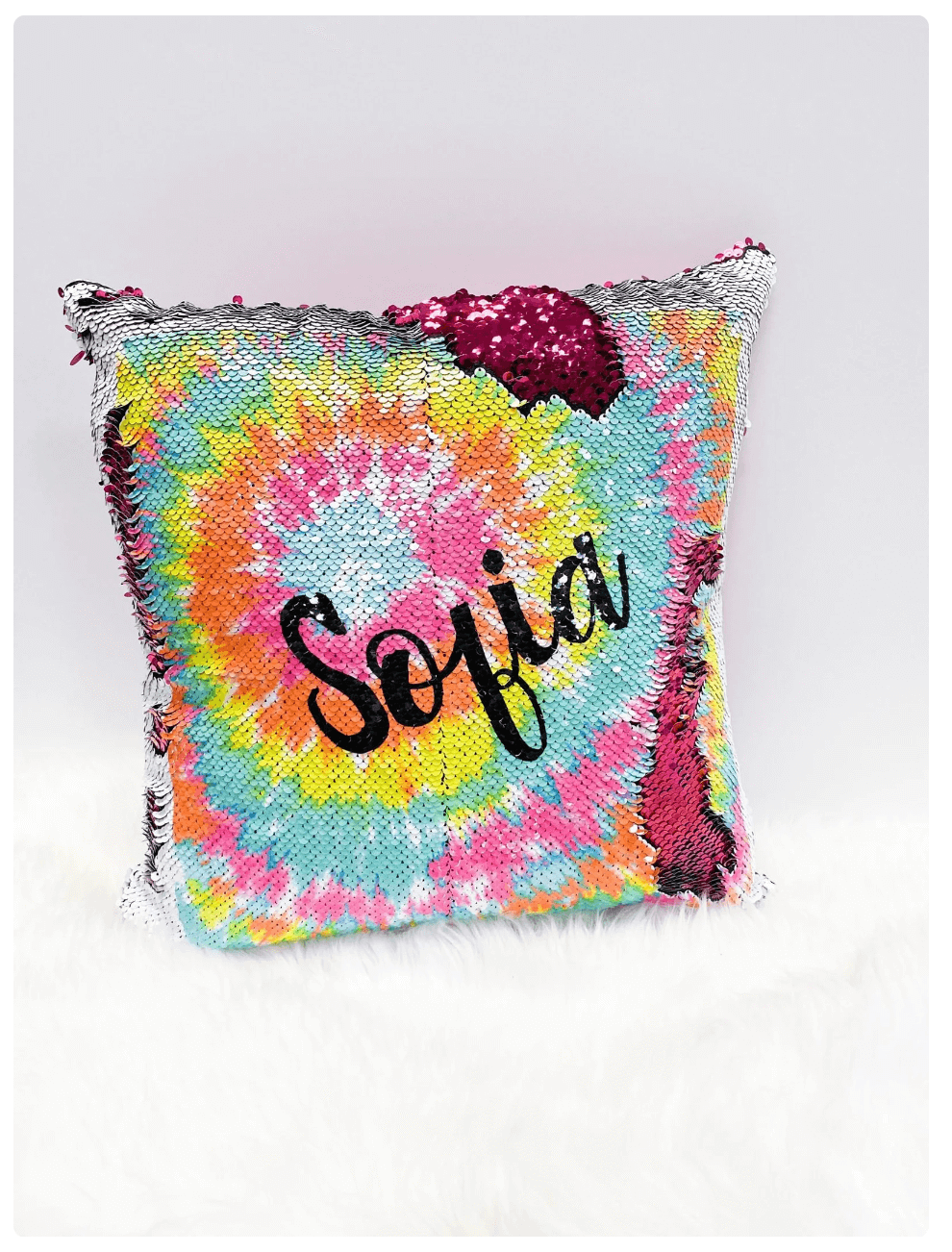 These sequence personalized pillows are a fun surprise that I've gifted in the past with great success. My oldest daughter loves her pillow and has it on her bed every day!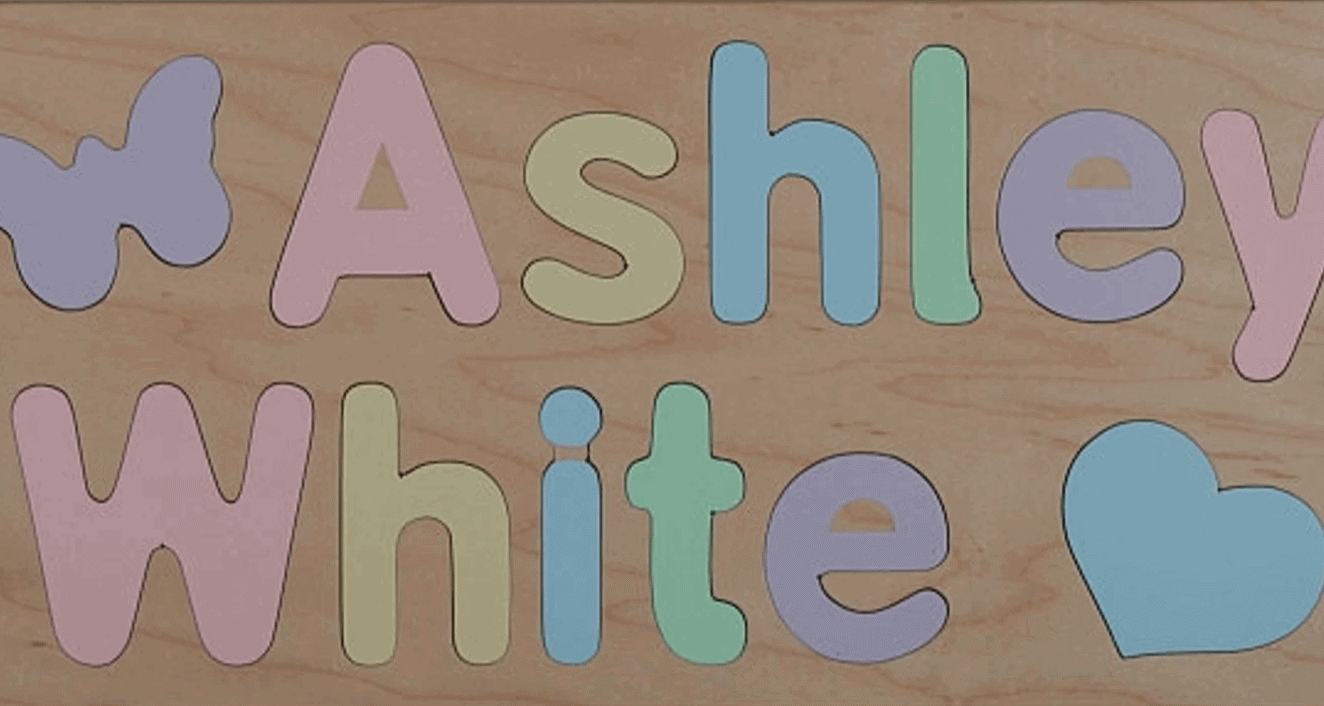 Another fun, personalized gift idea for the kid who has everything is this name puzzle, perfect for kids who are learning how to spell their name! I love to gift this at baby showers or as a baby present after the baby is born (especially if they keep the gender a surprise!) Each of my babies have one and they are precious.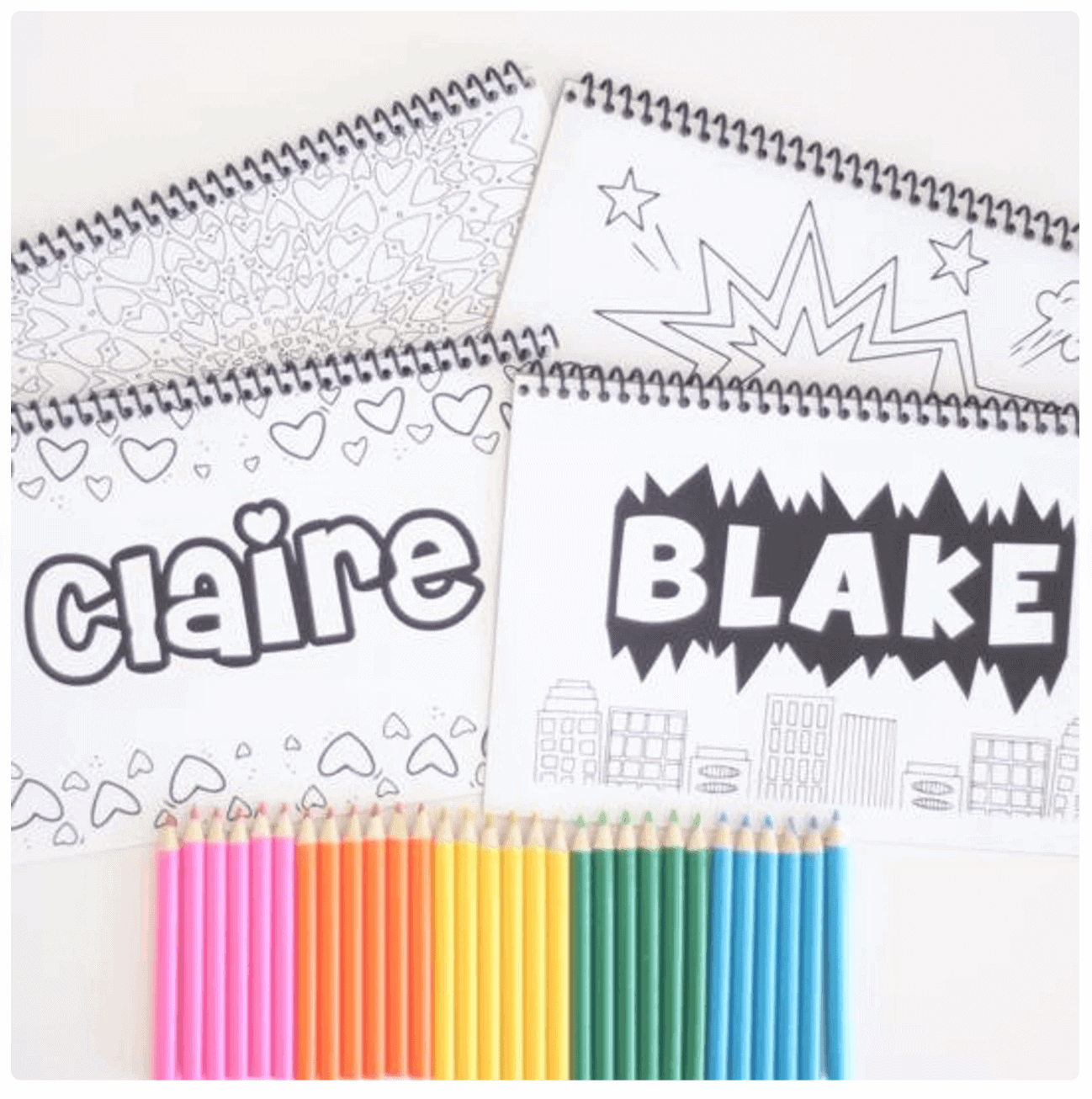 This name coloring book is a unique idea! I love gifting personalized presents to kids – they're so surprised to see their name on it and it really makes them smile!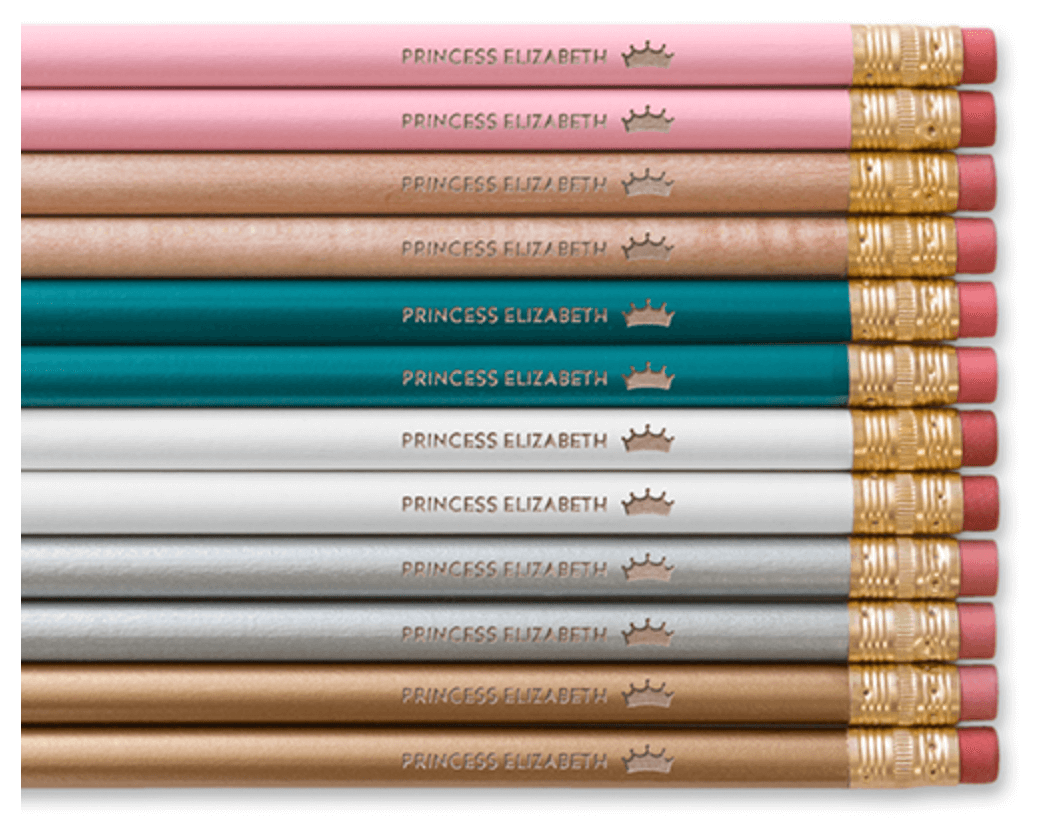 Another fun idea for a unique stocking stuffer are these personalized name pencils! Kids love having pencils with their name on it, especially for school. Mine love them too with siblings bc they know which ones are theirs 😉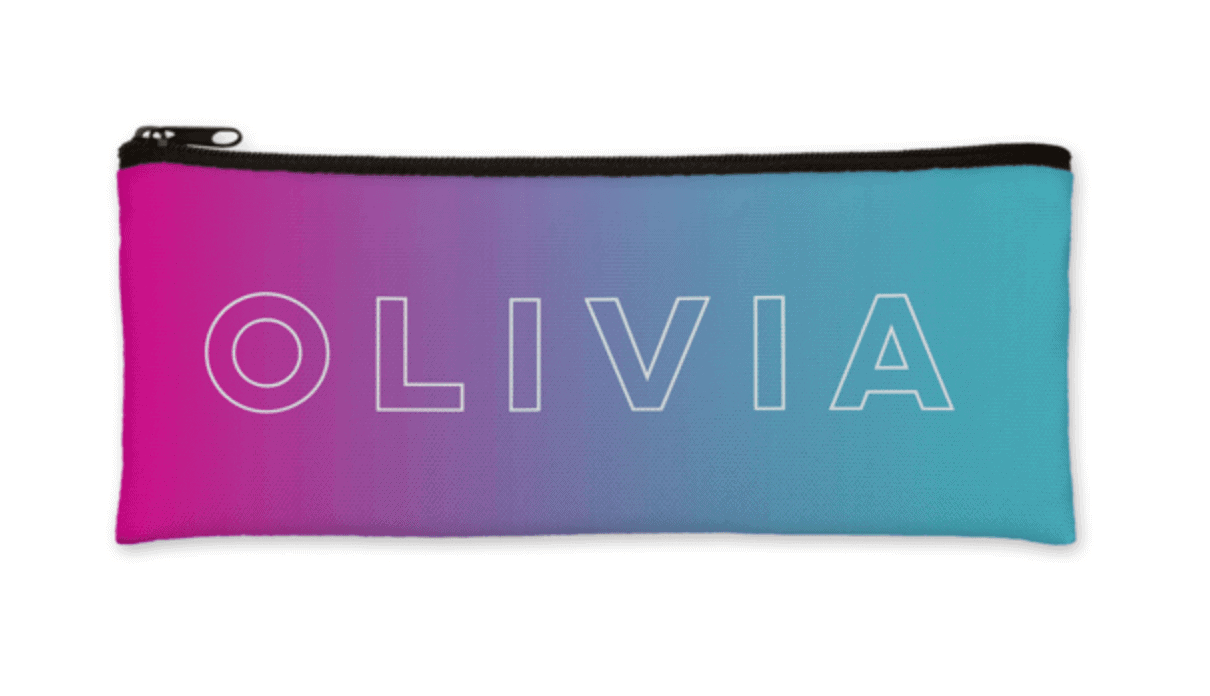 If you're going to gift some cute pencils, you'll need a pencil pouch to put them in, and this personalized pouch is just one of many style options you can choose from – there are also option that let you print a photo onto the pouch!
Unique Gifts for Girls
This adorable tea set is the perfect gift for little girls who have plenty of dolls and toys but who love imaginative play! It comes in a wicker basket for easy storage. My girls love to use it for their dolls but also just with each other for tea parties.
I love the idea of this kit as a gift for an older girl or preteen who is getting into makeup! It's a travel makeup bag that rolls out for easy access and organization.
This delicate heart-shaped initial necklace is the perfect gift for a young girl or teenager who may be difficult to find new Christmas gift ideas for!  Anything personalized is just extra special right?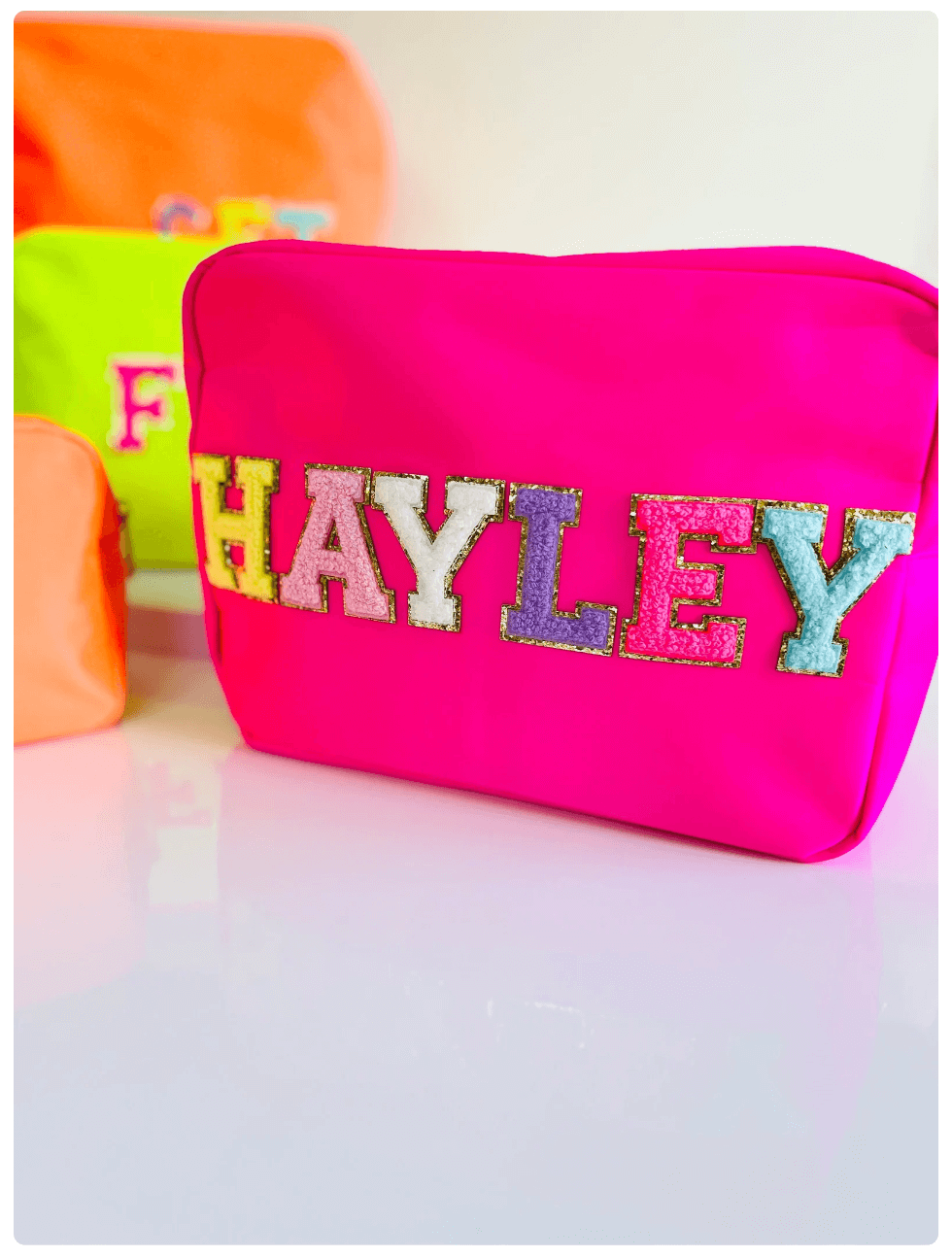 This is such a cute and colorful makeup and travel bag that you can get personalized with your child's name! Great for school, travel, or just everyday use.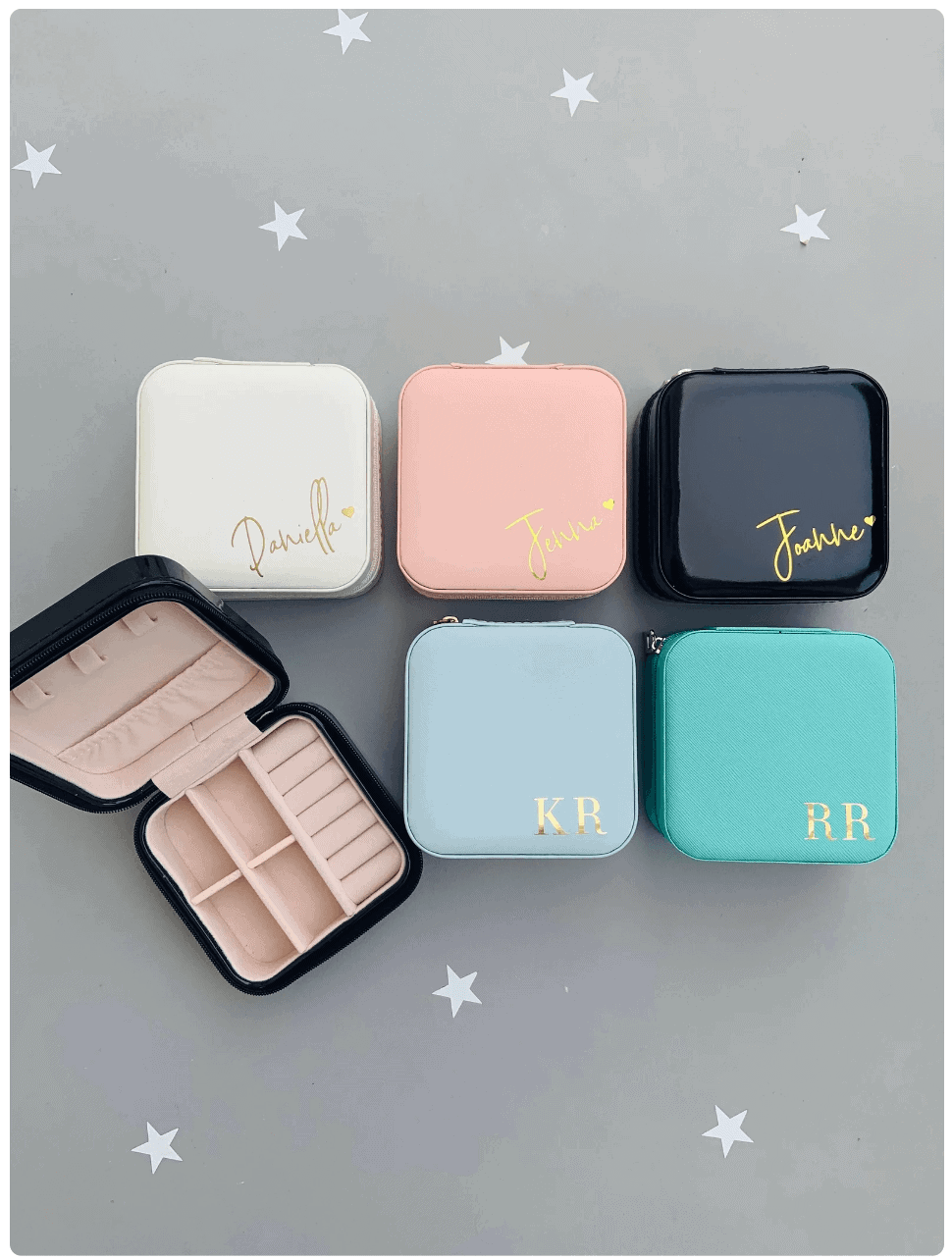 Another thoughtful gift for a preteen or teenage girl who likes jewelry, this stylish and classy personalized travel jewelry box will keep all her favorite items safe and secure!
LEGO is really branching out with the types of products they offer, especially to young girls! The Lego Dots bracelets are all about self-expression and creativity, and I think it's a great gift idea for girls who love jewelry crafts but who also enjoy Legos!
This is one of my favorite gifts for girls that I keep coming back to, especially if they're in that friendship bracelet making stage! With tons of cute unicorn charms, they'll have a blast making gifts for all their friends and it is AWESOME quality. Easy to create and they bracelets actually hold the test of time.
When it comes to meaningful gifts for girls, you can't go wrong with a heart-shaped locket with their initial on it! They can put pictures of their family or friends inside, making it a memorable keepsake! I love this one because the locket is a large enough size to be able to easily fit a photo in it. The quality is impressive and it's an item your little girl is sure to love.
These jelly bangles make great stocking stuffers for girls and they come in tons of colors, so be sure to grab one for everyone on your list! I also love these because they are so durable. My daughters PLAY and when they do jewelry tends to break but these hold up great.
Older kids appreciate receiving cool gifts that make them feel less childish, so giving them something they can use to personalize their room, like this light-up letter sign, is a great way to show them how grown up they are!
Perfect for homework, road trips, or screen time, this kid-sized lap desk for girls is super plush and well-made!
Unique Gift Ideas for Boys
Toy trucks are a pretty popular Christmas gifts ideas for boys, so it can be difficult to find one that a kid doesn't already have! But this metal detector truck is a really neat idea that kids love to play with outside as they search the yard for metal objects. It has been a HIT at birthday parties. When I give this as a gift ALL the boys at the party leave wanting one. It legit WORKS and is super fun!
The Stomp Rocket is a favorite in our household and a great gift idea for kids of all ages! Half outdoor game, half science lesson, it's a great way to get kids outside. This is THE number one gift I like to recommend to people who are stumped on what to buy for a boy, at just about any age. It's affordable, it encourages kids to get outside and be active, it's not loud, it doesn't have a bunch of parts and pieces, and it is so simple and SO COOL to use. Pretty sure even every grown man enjoys a good stomp rocket 😉
Another really cool idea for crafty kids are these Melissa & Doug wooden craft sets! I've gotten these as gifts on several occasions and they're always a hit! A fun arts and crafts project for a rainy day that lets kids release their creativity!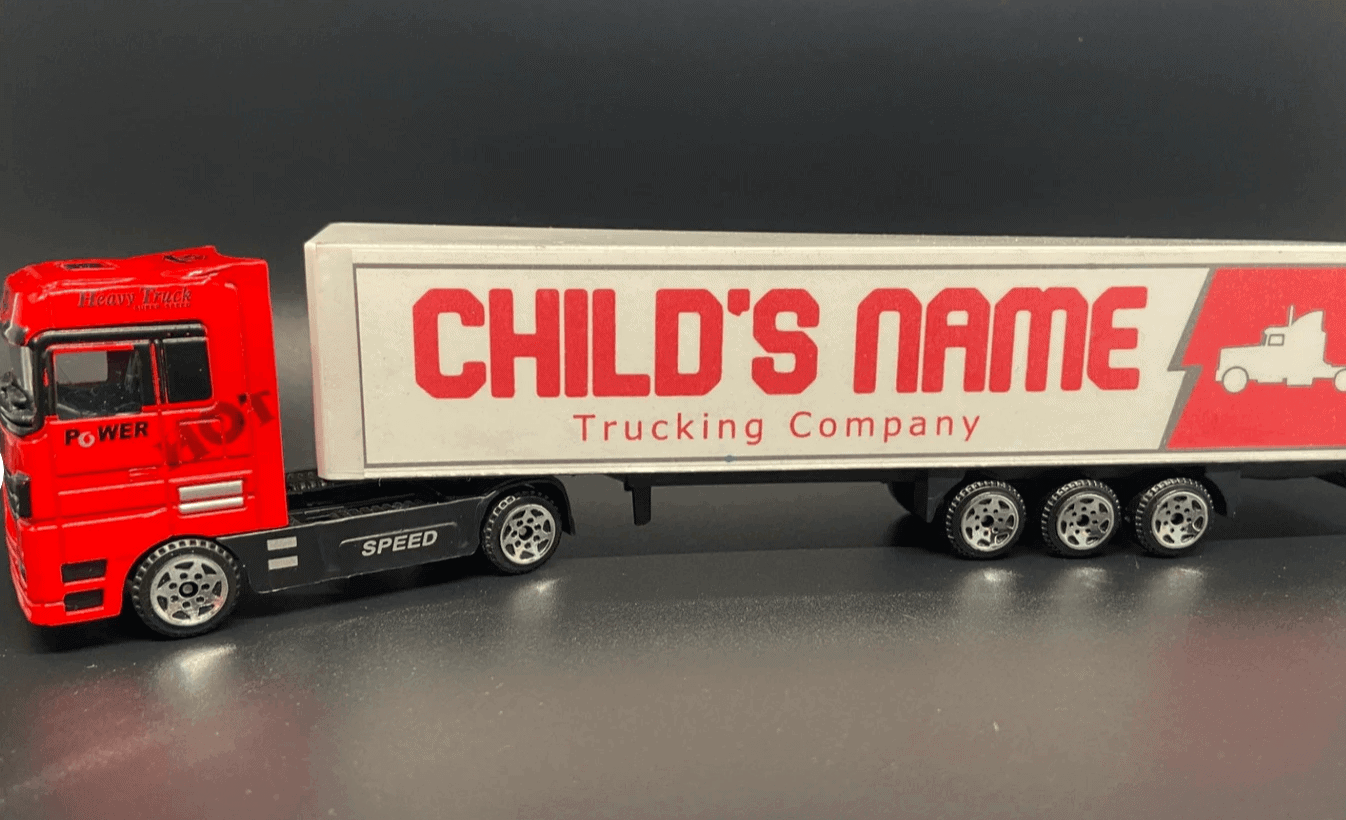 Love, love, love this personalized toy truck for a little boy, it's such a creative gift idea and they'll be absolutely delighted to see their name on the side of a truck!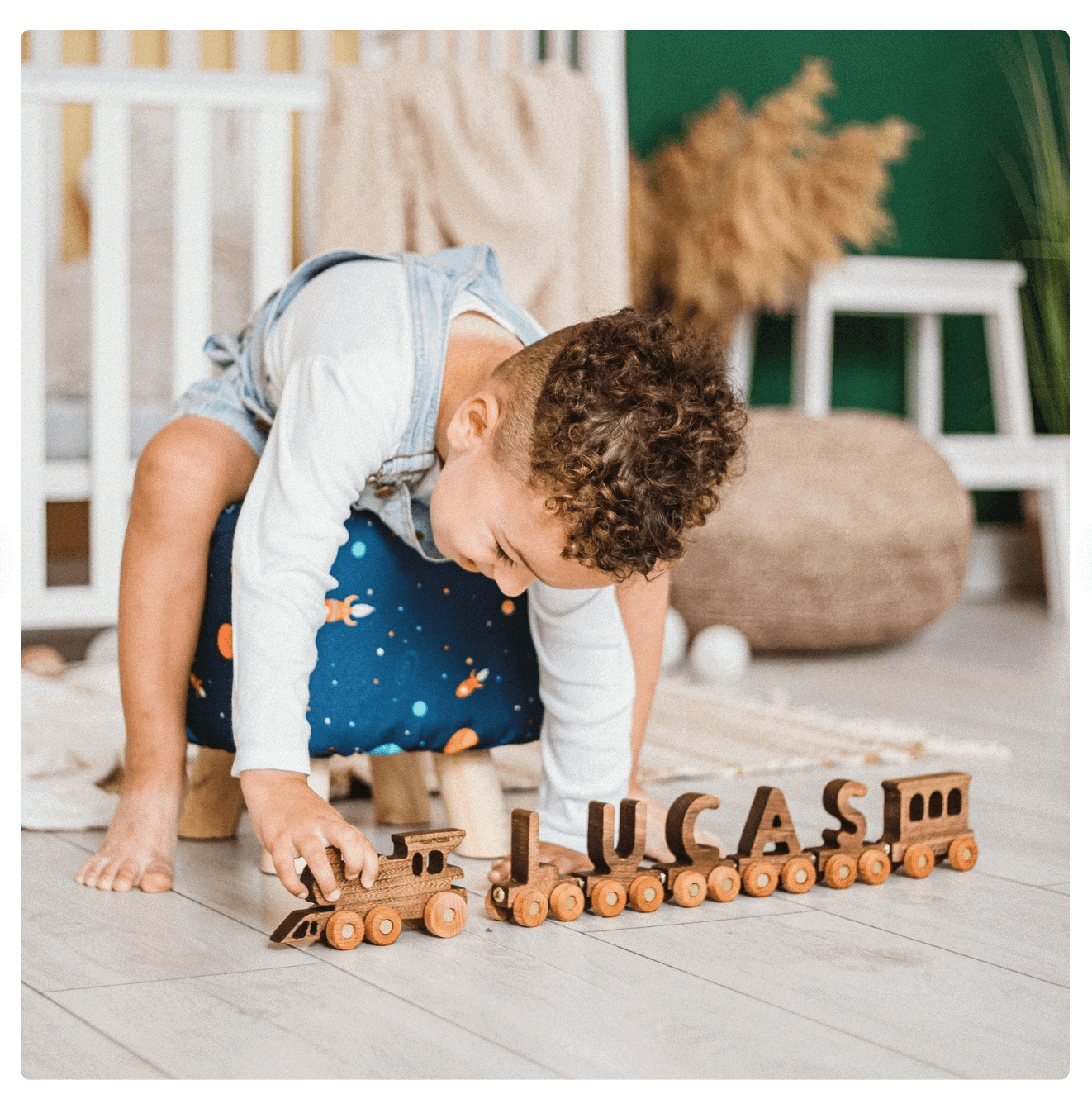 In the same category, this personalized wooden name train a simple, classic, but memorable gift!
In our household, we love Nerf guns, so finding creative ways to play with them is a lot of fun! This target practice game ended up being a big hit when my kids got it as a gift one year and I highly recommend it! Just be sure you don't shoot your eye out 😉
A glow-in-the-dark basketball net is not an item that most kids would think to put on their wish list, but they'll be glad you thought of it! The perfect gift for a teen who has everything too!
A great gift idea that kids of all ages can enjoy, especially boys who love airplanes! These foam planes are BIG and super sturdy, making them a great outdoor toy that you can take with you to a wide open field or park! This is right up there with the stomp rocket as an awesome gift and one that is sure to be used and enjoyed 🙂
These reusable splash balls are a big hit during summertime whether you're at the pool or in the backyard! And the best part is, it comes with a drawstring bag for easy storage! My teenage son rolled his eyes a bit at first when he got this in his Easter Basket but he quickly changed his tune as these were THE hit of the summer in our backyard pool.
Another awesome Star Wars themed gift that's sure to put a smile on any kid's face… a dual lightsaber set they can use to have Jedi battles! Six come in a pack so every kid can get one, they change color, have sound and light features, and are just plain cool. As a Star Wars family we've owned many lightsabers in our years and these are better than the Disney branded ones…they are legit good!
Non-Traditional Gifts for Kids who Have Everything
Experiences as Gifts
Yes, this is a gift guide so naturally, I've linked lots of easy-to-purchase gift ideas for kids who have everything under the sun and those parents who are stumped for what to buy!
But some of the best gifts are the ones you don't wrap. Non-toy gifts that everyone enjoys are experiences together. I love creating memories as a family. Moments and experiences are the perfect presents that the entire family can enjoy and will cherish for a lifetime. Any gift-giving occasion that you can create a special moment – DO IT.
Experience gifts as presents are my favorite things for my own kids and I try to incorporate them as often as possible. Sometimes even not near a holiday at all! A random surprise is fun and exciting too!
Of course, a big trip is always an excellent experience present for a kid who has everything. Surprise them with a trip to Disney World or Great Wolf Lodge or SeaWorld or to Key West or even snow skiing. But an experience present also doesn't have to be a vacation or something fancy that costs a lot of money or time. It can also be as simple as surprising them by checking them out of school early to go on an ice cream date together.
If you really love for your kids to have a fun gift to open you could wrap a present that goes along with the surprise experience or even do a gift certificate that reveals the plans! Any reason is a good reason for a one-on-one outing together. If you have multiple kids one of the best birthday gift ideas is to do something one-on-one with the birthday child. They get to feel special, and if you have kids that are in different age groups they also get to have an experience that is just for them without either being bored by having to include the younger kids or being overstimulated by having to do things that are a bit "too old" for their current age. Bonus perk? You can probably even avoid having to plan a birthday party 😉 Save that money and put it towards an experience that they will enjoy and remember for a long time to come!
I love coming up with any creative idea for spending quality one on one time with my kids. And keep in mind it doesn't have to be grand! Especially for kids who have multiple siblings – just getting to stay up late to play board games or a video game with their parents is special.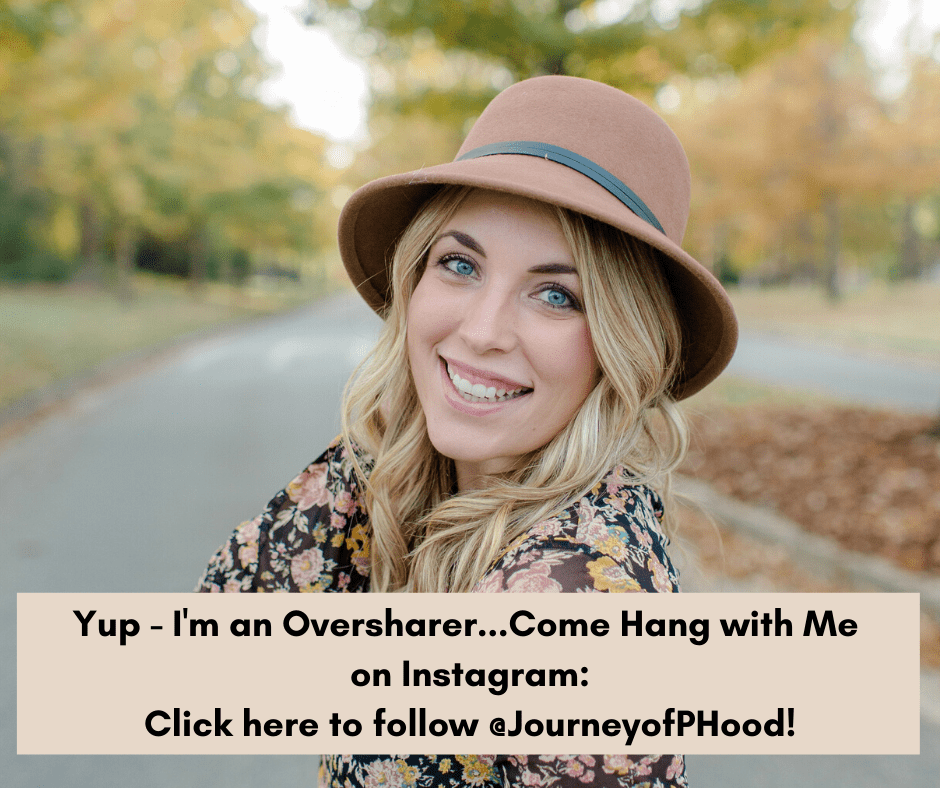 Subscription Boxes
I know that monthly subscription boxes are a very popular gift idea, especially for kids who have everything. To be honest though? It's not a gift I've ever personally given to anyone – my own children included. I know Kiwi Crates and Little Passports are both excellent options and I've received a few of their boxes over the years myself and my kids have enjoyed the projects. However, if I'm not buying something off Amazon or Target for my kids then I'm opting for an experience gift! I just have never felt a need to sign up for a monthly box delivered to my door?
I do totally understand the appeal and popularity and can see them making for an excellent option for grandparents to gift their grandchildren! How fun would it be for each month for their grandchild to make a creation and FaceTime or call them or send photos or videos of the finished product? Great reason to check in on the grandparents and a great conversation starter for any little ones who may struggle with conversation skills!
Christmas Gift Ideas for the Kid Who Has Everything: Final Thoughts
Finding great gifts for kids who have everything when it feels like they've already been given all the coolest toys is actually a really fun adventure because it means you have to get creative and think of thoughtful gifts that go beyond the latest toy or gadget!
I have either gifted or my kids have received these gifts at one point or another and it's been so much fun to see the surprise and delight on their faces! It really is the most wonderful time of year and the options are endless!
Are there any unique Christmas gift ideas for the kid who has everything that you love to give as presents? Share them in the comments!
Other Posts You Might Like: