I'm all for buying baby girl or baby boy specific items, but sometimes, you or the person you're buying for might not even know the sex of the baby, or you just want things you can reuse for future kids! That's where gender neutral gifts for baby come in really, really handy and are the best baby shower gifts you can buy.
I've already shared some idea round-ups for a gender neutral nursery and gender neutral baby showers but what about gender neutral gifts for baby? The nice thing is, a LOT of baby items aren't gender-specific, making it really easy to buy presents and are the best gifts to receive, especially for new parents.
Why Buy Gender Neutral Gifts for Baby?
Even if you or the mother-to-be have already revealed baby's gender, I still highly recommend buying as many gender-neutral baby items as possible so that they're easy to reuse! Especially if there are more kiddos in the future.
You know how expensive this stuff can be and lots of it can be bought or repurposed second-hand!
People tend to get really excited about babies and love buying all the fun baby things like clothes and toys. A perk of buying gender neutral gifts for baby is that it allows the parents-to-be to receive truly practical and useful items that they need rather than cute stuff that they may not use, may not be their personal taste, or that baby may grow out of before even getting to wear.
Parents know that having a newborn is exhausting as well as expensive. Having to take the time to make returns of the cute gifts in order to purchase the must-have items is added stress on an already stressful life transition.
Plus, when you buy gender neutral gifts for a baby, you as the gift-giving will have no doubts that the items you've picked out will be appreciated!
Before we dive in, I want you know know that I take my gift guides very seriously. I know we all have seen the generic gift guides floating around every year and it's important to me to only suggest items that I have personal experience with. So without further ado, here are the gender neutral gifts for baby I can honestly recommend as the best gifts for baby shower!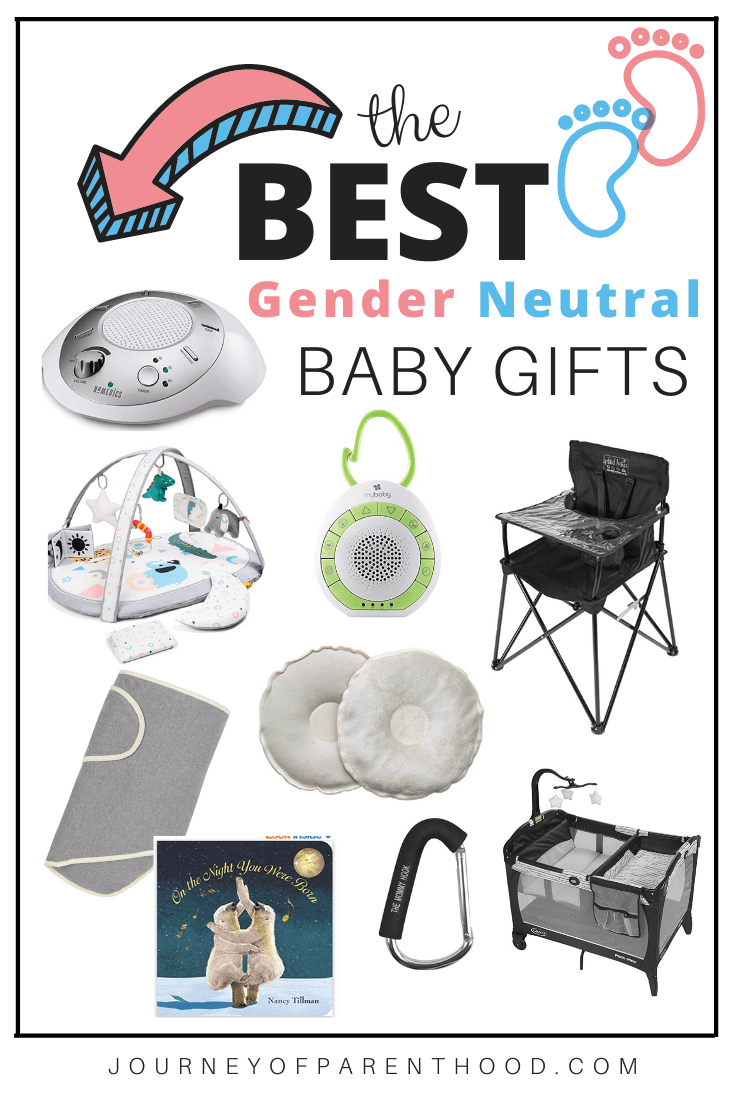 Disclaimer: post contains affiliate links.
Best Gender Neutral Gifts for Baby
Baby Monitor
Every new baby needs a good-quality baby monitor, which makes this a great baby gift for an expecting mother!
The thing I love about this baby monitor is that it is perfect for when a second baby comes along as you can add cameras and view multiple rooms. As kids get older it is also fantastic to be able to talk through the monitor as well. I use that feature when my kids are in independent playtime or if they wake early from sleep to let them know it's time to get up.
This split-screen baby monitor would be an awesome surprise and the perfect gift at a baby shower!
Check Price For Baby Monitor Here!
Foam Crib and Toddler Mattress
Another one on the list of essential gender neutral gifts for baby is a comfortable, infant- and toddler-safe crib mattress! This one from Graco is GREENGUARD Gold and CertiPUR-US certified for a safe sleep! Many expectant parents may not be aware of the dangers of SIDS and now baby gear is made more with safe sleep concerns in mind and having a breathable mattress can be a great way to prevent crib death concerns.
Check Price For Crib and Toddler Mattress Here!
Pack 'n Play
A pack 'n play is a must for travel with baby and on-the-go! It's also great for establishing independent playtime and comes with a changing pad and travel pouch. When it comes to a pack and play, simple is always best.
There are TONS of options with different patterns and fancy features but keep it basic and easy to set up and break down. Tossing in a set of pack and play sheets would also make for thoughtful, practical gifts that the parents will get lots of use out of during that first year!
Check Price For Pack 'n Play Here!
Portable Baby Diaper Changing Pad
Another must for traveling with a baby is a portable diaper changing pad. It's a great gender neutral gift idea for a mama on the go. I used mine ALL the time, and the more babies you have the more useful it becomes!
My babies have had to have their diapers changed in all sorts of interesting locations, especially as older siblings have been more involved in activities, and having the easy access and easy cleanup with this changing pad provided me the perfect place to change a diaper – no matter where we were located.
Check Price For Portable Baby Diaper Changing Pad Here!
Baby Age Photo Blocks
These baby age photo blocks make fun gender neutral gifts, especially if you like taking month-by-month baby photos for friends, family, and social media! 
In the early days of taking monthly photos of a baby, it's pretty easy – the baby lays on their little baby blanket and you stand over them, snapping away. The issue with the cute monthly baby blankets that lots of people use is that pretty quickly the baby starts moving and it's practically impossible to get them to lay still in order to stand above them and take the photo!
I love the idea of these blocks as they would work perfectly both while baby is able to lay still easily and will also work nicely once baby is sitting up and mobile too!
Check Price For Baby Age Photo Blocks Here!
White Noise Sound Machine
A white noise sound machine can be a real life-saver when you're trying to get baby to fall asleep (or dealing with the dreaded 45 minute intruder)! Most parenting experts will tell you that having white noise in your baby's room helps to establish a solid bedtime routine. Having four babies myself I have owned TONS of sound machines over the years and I keep coming back to this one again and again.
I have even tried the baby shusher and a sound machine mobile app and neither could replace these white noice machines. These are fantastic because they are easy to take on the go, have battery backup in case the power goes out, and the white noice sound they produce is loud and soothing for my children.
Check Price For White Noise Sound Machine Here!
Handprint and Footprint Molding Kit
You can never go wrong with this classic keepsake, perfect for every baby! Great baby shower gift ideas don't always have to be practical and just because the new mother may not know the gender of the baby it doesn't mean the gifts can't be more personalized. This kit is a wonderful gift to celebrate the new life.
Check Price For Baby Handprint and Footprint Molding Kit Here!
Minky Blanket
A Minky blanket is a great investment for any baby and makes a great gender neutral gift. It's a security, fleece-lined blanket designed to keep baby warm and safe! I liked to have one of these blankets for each of my babies. Soft blankets and babies just go together right? I use mine in the car seat to help keep baby warm as well as in the stroller for walks and outings too when it can be a bit crisper. Every baby needs a baby blanket!
Check Price For Minky Blanket Here!
Ultrasoft Hooded Towel
Another must-have essential for any newborn is a soft, cozy hooded towel like this adorable elephant one, made to last through many bath times!
Even as my children have gotten older they still use their hooded towels for bath time and I always recommend them as fantastic (and practical) gender neutral gifts to for a baby or child. It would be a great gift as part of a baby shower gift basket along with some baby shampoo and baby lotion!
Check Price For Ultrasoft Hooded Towel Here!
Super Baby Bib
Every mom needs a good set of baby bibs, and getting a pack of gender neutral colors and patterns ensures that you can reuse them for future babies!
Useful baby shower gifts are my favorites and while a new arrival may not be using a bib for a little bit, it's a must-have item for when baby starts eating solids and for a new mom to have bibs already on hand it'll make that transition a little smoother.
These bibs are my FAVORITE because they are so easy to wipe clean and can be tossed in the washer and dryer too. I also love the little pocket to catch food as baby drops it. I have this bib listed as one of my must-have items for baby led weaning too.
Check Price For Super Baby Bib Here!
Portable Baby Highchair
For a mom on the go, having a portable high chair can be a real life saver, making it a great gender neutral gift idea for a baby! This is another gift that may be a little different than the typical baby shower present but, again, it is one that the parents will LOVE and use again and again and will be super glad to have on hand when the time comes. It's truly one of the best practical baby shower gifts you can give.
We are a family who is on the go and lot and we have used this portable high chair countless times. Even now that my babies are older we still keep this in our garage to have on hand when families come to visit who have little ones. It's a breeze to pull out and set up so the baby can eat comfortably and safely!
Check Price For Portable Baby High Chair Here!
Stage High Chair
Another great gift idea and baby registry essential is a good-quality 3-stage high chair, designed to last into the toddler years! This is a bigger ticket item but it is one that, again, will be well appreciated. When it comes to high chairs the key is to invest in ones that are easy to clean and this one fits the bill perfectly.
Check Price For Stage High Chair Here!
Welcome To The Family!
A very cute gift idea for a big brother or big sister-to-be to prepare them for the newest addition to the family! Sometimes older siblings can have a hard time with their life looking a little different once their baby brother or baby sister enters the world and this book makes a great older sibling gift as it is also one that will help them get more excited about their new role!
Check Price For Welcome To The Family! Book Here!
Babies First Photo Album
A baby's first photo album is a really sweet gift idea, and the neutral color scheme makes it perfect for any baby! I also love to gift this for a first birthday present too and fill it with photos of close friends and family members. Each of my kids have had one and I kept it in their quiet bag for church as a great quiet activity and a way to help them learn the names and faces of all the important people in our circle.
Check Price For Babies First Photo Album Here!
On the Night You Were Born
This is such a cute picture book and would make a great addition to any nursery library but is one of my favorite gifts to give along with a thin tip sharpie marker.
It is def the ultimate baby shower gift and a very low-cast gift to give that has a lot of meaning and will be forever cherished. I let the mama know to pack it in her hospital bag and then all of the visitors at the hospital (or the early days at home) who come to see the new baby can sign it and leave a little note too. My kids love looking through their books!
Check Price For On The Night You Were Born Book Here!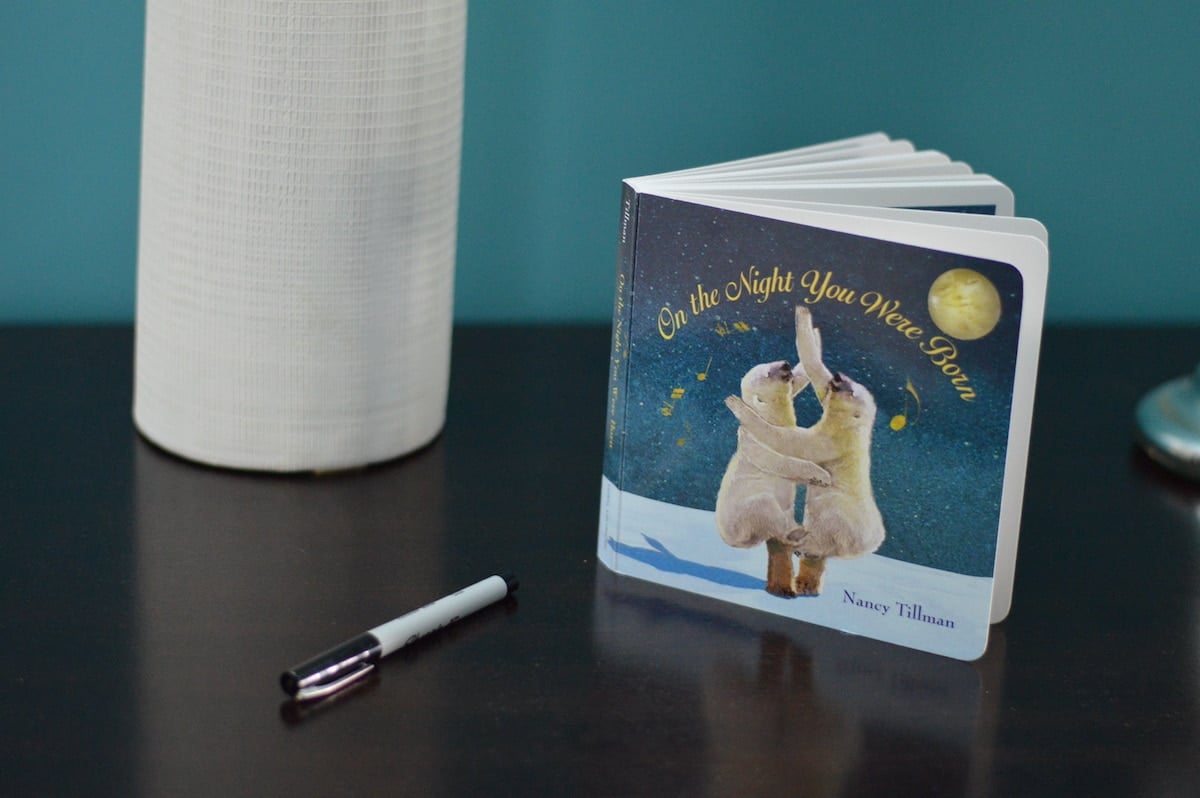 Baby Shampoo Rinser
Trust me, you won't regret this one: it's made of a soft material that contours to baby's head and prevent soap from getting in their eyes. A huge weight off mom's shoulders as it help keep bath time a drama-free experience.
Check Price For Baby Shampoo Rinser Here!
On-The-Go Baby Wipes Dispenser
Another really handy item for mama's diaper bag is this skip hop wipes dispenser, which keeps wet wipes secure and fresh no matter what!
I love how easy it is to refill and helps keep costs down by being able to buy wipes in bulk. I kept this in my baby diaper bag at all times and still even use it now with older kids. Once you become a mama, baby wipes are forever essential to have on hand 😉
Check Price For On-The-Go Baby Wipes Dispenser Here!
Hand-Held Fan
Having a portable handheld fan for warm days and nights is a huge help, and I love that this one has bendable arms that can attach to pretty much anything, including a crib! I use mine for the stroller for times when we are out and about during the warmer months. It's especially great for visiting theme parks to help baby stay cool!
Check Price For Hand Held Fan Here!
Milk Saver
These milk savers are seriously a lifesaver for breastfeeding moms looking to build their milk supply. They're designed to catch excess milk and save time spent pumping! Seriously brilliant!
I started wearing mine as soon as I gave birth to my babies. Simply place one over the breast that the baby is not nursing on and it catches the letdown. It helps prevent milk stains on clothes and when it comes to storing up breastmilk every little drop helps!
Check Price For Milk-Saver Here!
Silicone Baby Teether
These berry-shaped silicone baby teethers are awesome. We've used them for our teething babies and their design really helps offer relief! Again, newborn babies aren't going to be teething however this is a favorite baby shower gift to give and receive as it is a LIFESAVER when those dreadful teething times strike.
Check Price For Silicone Baby Teether Here!
The Mommy Hook
Any mom-to-be you buy this for will thank you on shopping trips… it's basically a giant carabiner designed to hold bags so Mom doesn't have to struggle with baby, stroller, AND grocery bags!
Personally, I own a billion of these game-changer hooks. We keep several attached to every stroller and they come in very handy at Disney World and other family outings. We can hook bookbags, coolers, shopping bags and more to our stroller which frees up our hands and backs.
Check Price For The Mommy Hook Here!
Cool Mist Humidifier
A good humidifier is also a must for any baby nursery to keep it comfortable, and I like that this one can hold up to a gallon of water and is designed to be quiet! A good thing about having a humidifier on hand is that you never know when baby may struggle with congestion! I've had this for over a decade and it's easy to clean without any worries of mold.
Check Price For Cool Mist Humidifier Here!
Nipple Cream For Breastfeeding
Prevent infections and other breastfeeding issues with a good-quality nipple cream for nursing. This one is highly recommended by doctors–it's only one ingredient and doesn't have to be removed before breastfeeding!
It may feel weird buying nipple cream for pregnant women, especially if you aren't yourself yet a parent. But trust me – she will be thanking you over and over again once she starts nursing her baby. The nipple pain and struggle is REAL.
I love to put together a little breastfeeding basket for new moms and include a few of my favorite breastfeeding essentials, all of which are listed throughout this post 🙂
Check Price For Nipple Cream For Breastfeeding
Nursing Pads
Keep those nipples dry and protected with super-absorbent nursing pads! These are designed for sensitive skin and come highly recommended. Sometimes brand names don't matter but when it comes to nursing pads – these are truly THE BEST. They soak up the milk leaks and help heal tender and sore nipples. This is a fantastic neutral baby gift to add to your gift box or basket!
Check Price For Nursing Pads Here!
Pamper Swaddlers
No expecting mother will say no to diapers as a gender neutral baby shower gift, because guess what? Every baby poops! Shocker, right? These diapers are my personal favorite and a gift I love to give because they truly work in preventing nighttime diaper leaks.
I personally always buy a size 1 for expectant mothers. Many newborns are born bigger than the newborn size! Size 1 is a safe bet and even more helpful can be buying larger sizes so she will have a solid stock for the future.
Check Price For Pack Of Pampers Swaddlers Here!
C-Line Pressure Sensitive Peel and Stick Badges
What are these for, you ask? Baby name announcement and newborn photos, baby shower activities, and just to have on hand because you never know when they might come in handy! With not knowing the gender of the baby I loved using these stickers as a way to tell the world my baby's name. It's great for a cute picture for sure 🙂
Check Price For C-Line Pressure Sensitive Peel and Stick Badges Here!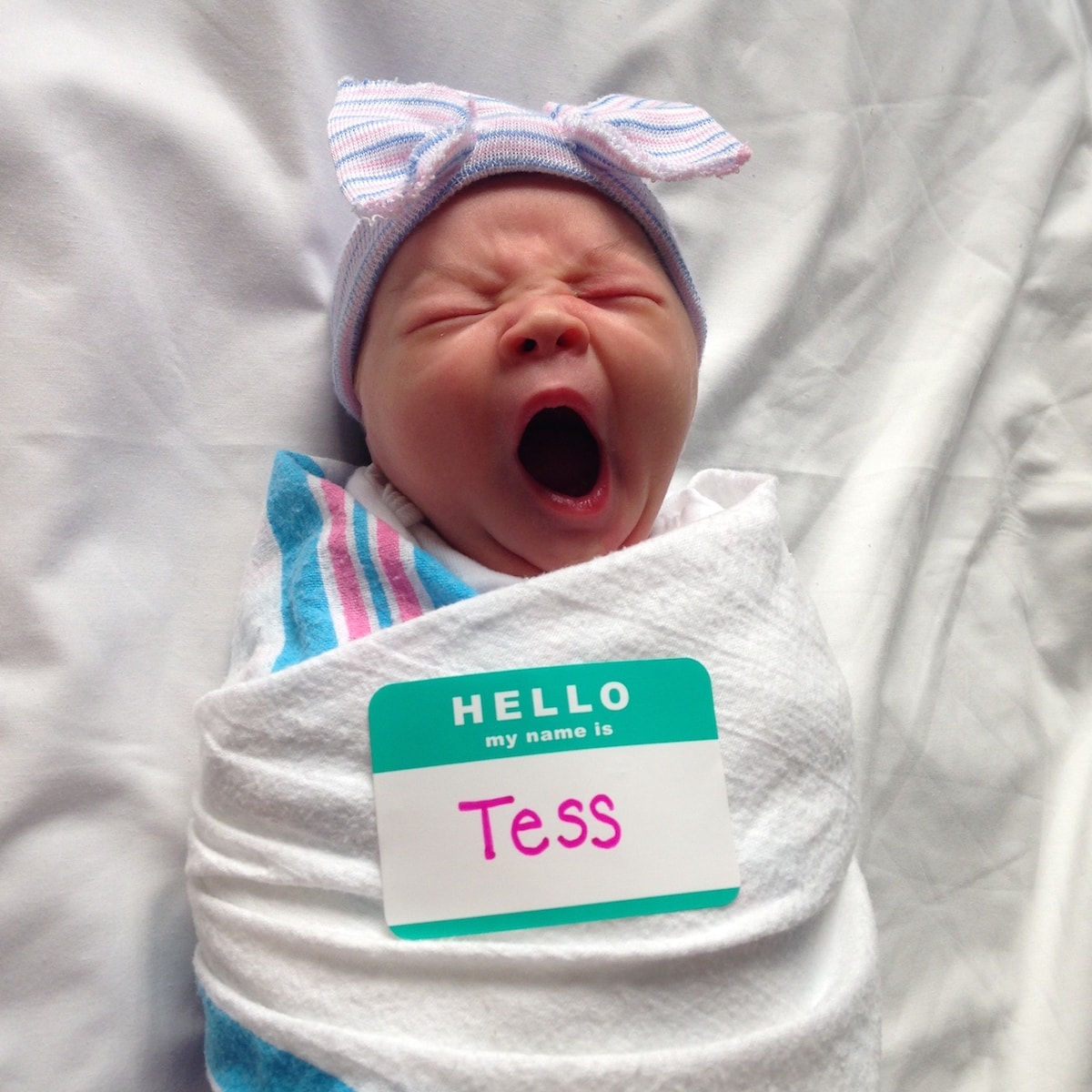 Tummy Time Floor Mirror
Tummy time is a great way to develop those upper body muscles and encourage independent play! A floor mirror helps develop baby's vision and spark their curiosity! Babies do not need lots of toys and unfortuantly people tend to want to buy toys and clothes for baby gifts.
A perk of not knowing the gender of baby before birth is that the new parents can avoid toy-overload. However, this mirror is both a plush toy as well as a practical gift baby and mom and dad will appreciate.
Check Price For Tummy Time Floor Mirror Here!
Car Seat Protector
A car seat protector is a useful gift and not something a lot of moms would think of, but it helps absorb shock and prevent movement, which can really help with Mom's peace of mind! It also protects the car seat from being damaged by the car seat pressing down into the leather or cloth.
Check Price For Car Seat Protector Here!
Nursing Pillows
These nursing pillows are a wonderful gift for expecting moms planning to breastfeed, perfect for soothing sore breasts and can be used for hot or cold therapy! I know the name is pretty ridiculous but I include these with the other nursing items in a cute gift basket. When mama is hurting, these are truly a life-saver.
Check Price For Nursing Pillows Here!
Baby's Eat, Sleep and Poop Journal
Such a great thing to have for tracking baby's schedule and milestones! It was created by a mom for moms to help make it easy to stay on top of baby's development, even when sleep deprived! Yes, there are tons of apps you can use but I found that having this journal to write in worked the best for me.
I kept it on the table beside where I fed my babies and I wrote down which side I finished nursing from so I knew which side to start next and used it to help track the length of feedings, diaper changes, and it came in super handy when getting baby on a sleep schedule too.
Check Price For Baby's Journal Here!
Long-Sleeved Onesies
Plain, long-sleeved onesies are a newborn clothing staple and the perfect gender neutral gift idea for a baby! You can never have too many of these! If you are just DYING to buy the new baby some clothes then these are the way to go. Make it a complete outfit by including some cute baby socks too 😉
Check Price For Long-Sleeved Onesies Here!
Large Purse/Tote Bag
For the mom who doesn't want to carry around an obvious diaper bag all the time, these stylish, discreet tote bags can be a great way to take everything you need on the go while still feeling fashionable! A great thing about using a tote as a diaper bag is that once you're done having babies you can still use the tote as a purse too 🙂
Check Price For Large Purse/Tote Bag Here!
Baby Probiotic Drops
Daily probiotic drops for baby are fantastic to have on hand for immune system and digestive system support. They are also helpful when dealing with dreaded baby gas issues.
Check Price For Baby Probiotic Drops Here!
Baby Memory Book
Every new mom has to have a baby memory book to record all the major milestones and firsts of their sweet little one. Baby books make excellent gender neutral baby shower gifts as the new mama can pack it to take to the hospital to get those first feet prints taken and recorded. It's also a great thing for pregnant women to work through while waiting for baby to arrive.
Baby books have a lot of sections to fill in about each parent, the pregnancy itself, and the days leading up to baby and creating this keepsake for their future child can help the long days of the end of pregnancy go by a little quicker.
Check Price For Baby Memory Book Here!
Baby Memory Photo Book
Another super cute option for a baby memory book! I just love the designs!
Check Price For Baby Memory Photo Book Here!
Baby Bath Support
A great bath time accessory to help keep baby's head above water while bathing and make washing easy and fun! I've owned several baby baths and this is one of my favorites because it is so easy to keep clean and baby can begin using it as early as when they get home from the hospital. It'd be cute to give this bath seat with a hooded towel together too!
Check Price For Baby Bath Support Here!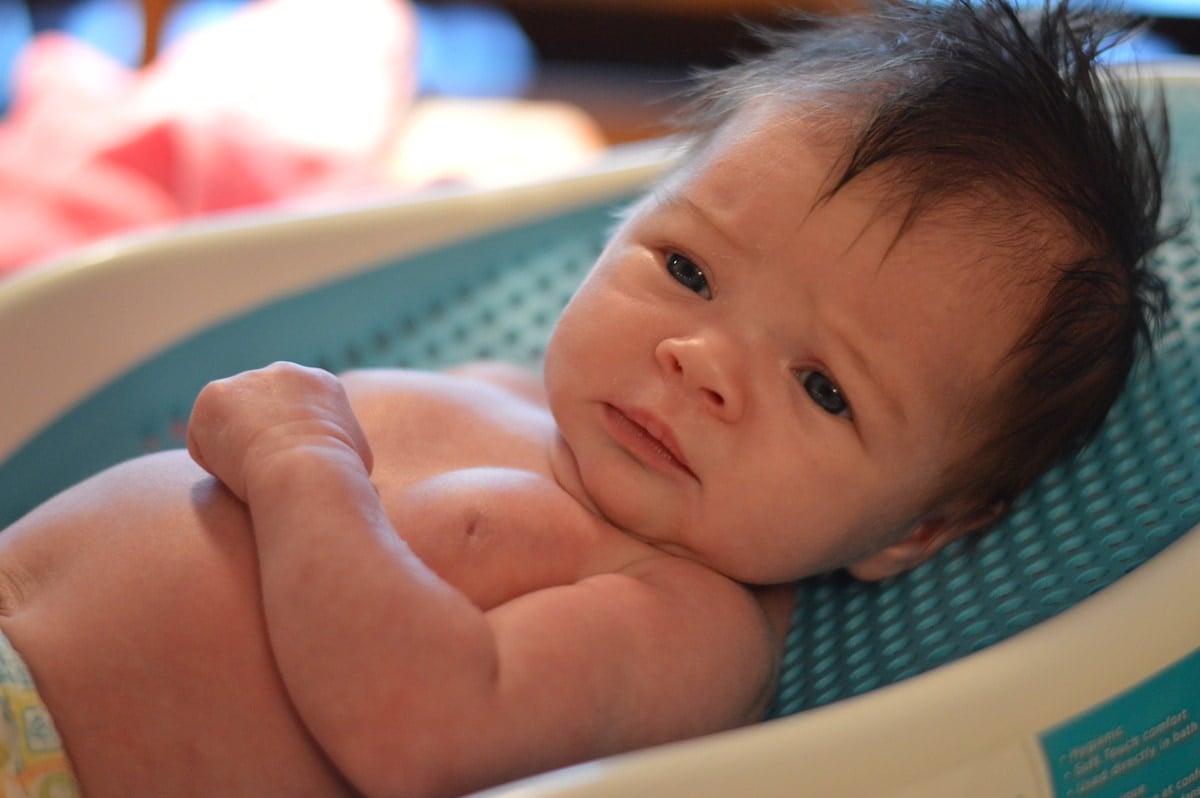 Kids GoPod
A GoPod baby bouncer is great for travel and camping and folds up for easy transport and storage! This is a unique shower gift and one that will be very handy for times when Mom needs to get tasks done and have baby safe, happy and content. It's also a fantastic gift for a Mom who may already have older children as the more kids you have, the more safe spots you need to put baby 😉
Check Price For Kid GoPod Here!
Bumbo Floor Seat
The Bumbo is a well-known and well-loved floor seat for babies that supports them in the upright position. It's very versatile, easy to clean, and easy to travel with! The bumbo seat is excellent in helping babies who are not quite able to sit on their own to have support.
Check Price For Bumbo Floor Seat Here!
Fisherprice Jumperoo
You can never go wrong with a jump-and-play activity center like this one! With fun sound and lights to keep baby engaged, it's a great way to encourage independent play! I LOVE our jumperoo so, so much. Watching your baby jump up and down happily is so fun and it's such a great gift item that will get lots of use and joy!
Check Price For Fisherprice Jumperoo Here!
Play Space
Another very useful baby item for any child is an enclosed play space designed to give baby a safe place to play! I've actually never used this for it's intended purpose but have instead used it to block my baby from unsafe spaces. It's excellent to baby-proof a Christmas tree or wrap around the bottom of a staircase. We've traveled with it and have used it countless times for a variety of purposes!
Check Price For Play Space Here!
Baby Jumper
Here's another great option for a baby jumper, which always makes a good gender neutral gift since they're designed for all! This one is a little smaller and takes up a little less space so if the family has less room this is a great option to still allow baby to have jumping fun.
Check Price For Baby Jumper Here!
Tummy Time Playmats
Tummy time is a great way for babies to strengthen their head and neck muscles during independent play! I have the best memories of laying on the playmat with my babies. I use this in the early days of independent playtime as the first real wake time activity my babies experience.
They love laying on the mat and gazing at the toys hanging above them and it's a great way to work on hand-eye coordination as they get a little older and are able to grab the toys.
Check Price For Tummy Time Playmats Here!
Playful Bouncer
This baby bouncer is so cute! I love the colors and fun toy bar. Designed for 0-6 months and vibrates to help soothe and calm the baby! Bouncers are one item that can be helpful to have a couple of too. I kept one in my bathroom as a safe spot for my baby to lay while I got ready in the mornings as well as one in the kitchen for the baby to watch as I made meals or even sit beside us while we ate together too.
Check Price For Playful Bouncer Here!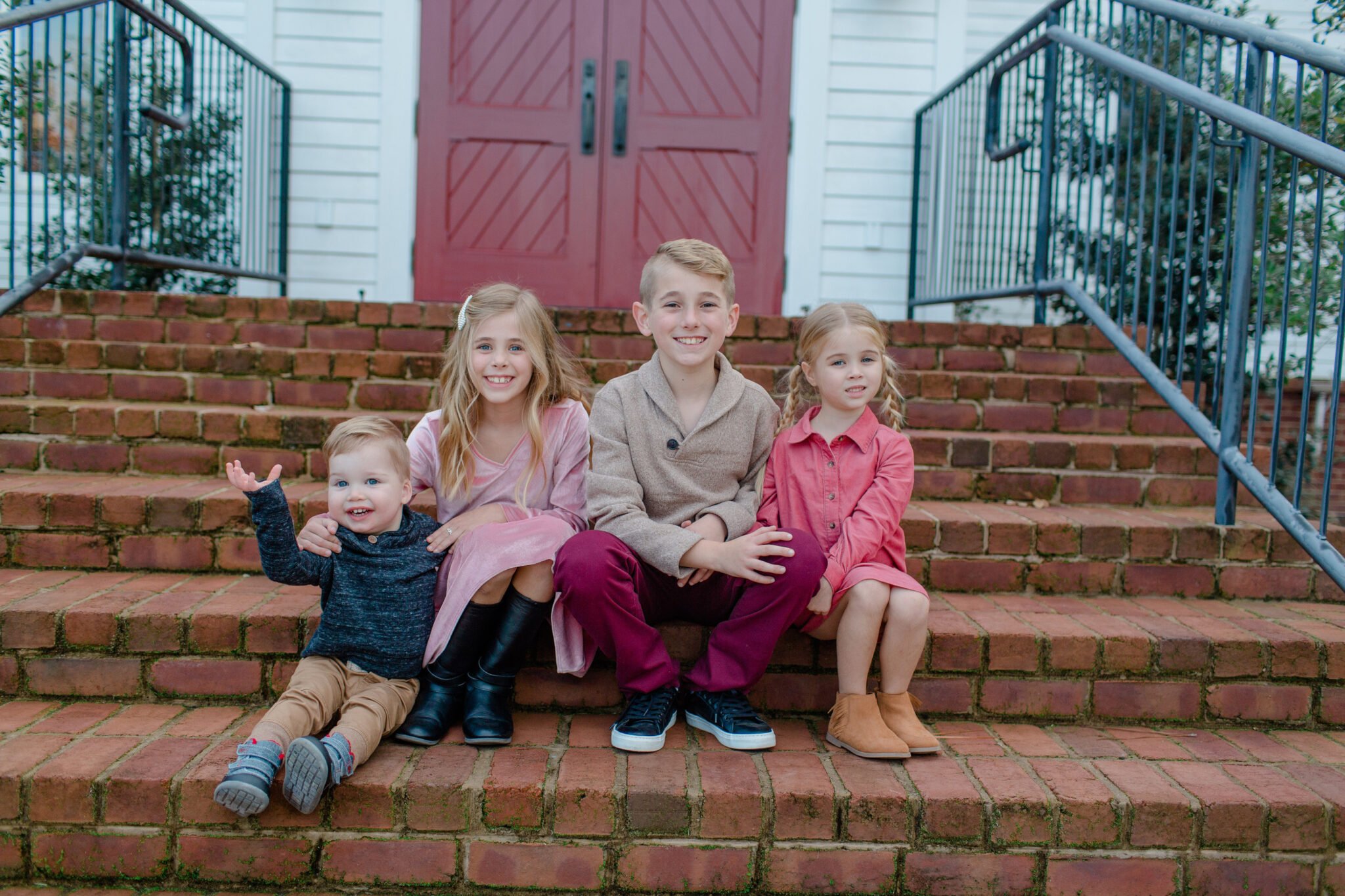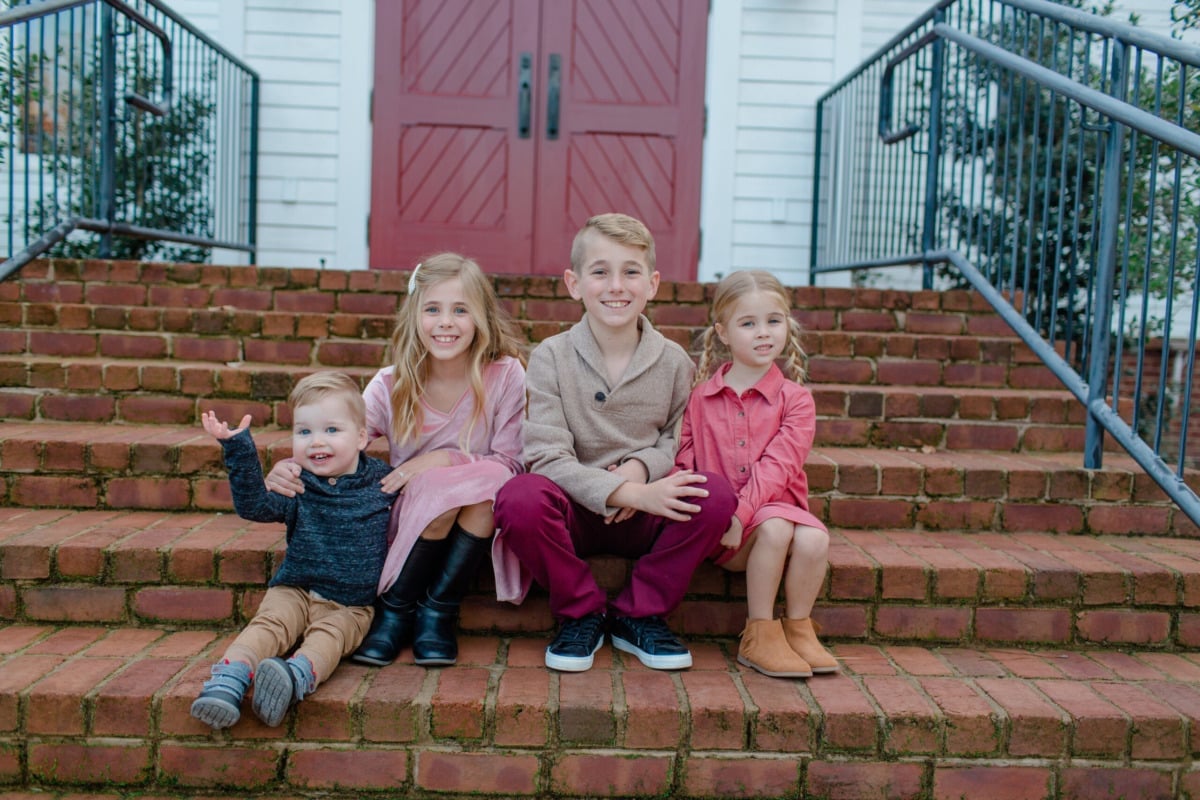 Stroller and Carseat
Another essential that any mom needs is a stroller and carseat set, and I highly recommend this travel system from Chicco! A travel system is the way to go as the car seat easily sits into the stroller so baby can remain safely buckled and transition smoothly from car to stroller. No one wants to wake a sleeping baby!
I am hardcore on car seat safety and Chicco is the best of the best when it comes to newborn options. This is the ultimate baby shower gift and a great one to use as a larger ticket item to go in on together in a group or from a grandparent.
Check Price For Stroller and Carseat Here!
Newborn and Toddler Tub
This is a great two-in-one newborn to toddler tub with a built-in sling for infants that can be used in the sink or in an adult bathtub! I love this one as babies get a bit older and are wanting to sit up and have a bit more independence than when they are newborns.
Check Price For Newborn and Toddler Tub Here!
Breastmilk Bags
If the mother-to-be plans on pumping, she's going to need a good set of breast milk storage bags. I highly recommend these! Much like the breast pads the storage bags are also an item where brand names tend to matter. I've tried cheaper brands and had issues with leaking bags. Trust me when I say that breastmilk is liquid gold and is one kind of milk that crying when it spills is VERY understandable!
Check Price For Breastmilk Bags Here!
Breastmilk Storage Bottles
Another very helpful accessory for pumping is breastmilk storage bottles for easy on-the-go! These attach to the Medela breast pump and make it easy to track how much milk you've pumped during the pumping session. My kids also used these as their baby bottles so they served double duty.
Check Price For Breastmilk Storage Bottles Here!
Freestyle Breast Pump
A good-quality breast pump is worth its weight in gold, and I highly recommend this one to any Mom who plans on pumping in any capacity! This is an area where spending the money is worth it. It is not the cheapest option on the market but it's by far the best. It pumps milk quickly and efficiently and allows Mom to be hands-free during it all.
I traveled literally all over the world with this thing. I've pumped on airplanes, in bathrooms, in Paris and Italy. It allowed me to not only prepare to leave my babies when traveling but also to bring home LOTS of milk for them too!
Check Price For Freestyle Breast Pump Here!
Calmoseptine Ointment
Always a good item to have on hand to fight against diaper rashes! When it comes to diaper rash creams there are a million on the market but trust me – THIS is the BEST.
Check Price For Calmoseptine Ointment Here!
Infant Nail Clippers
A good pair of infant nail clippers will make the nail trimming process smooth and easy! These are not only my personal favorite baby nail clippers but they are also the ones I still use with my older kids. Even the 13 year old uses them.
Check Price For Infant Nail Clippers Here!
Photo Backdrop Prop
A great gender neutral gift idea for a baby is an adorable photo backdrop like this one, great for month-by-month photos and social media posts! I had this same blanket with my last baby and it was handy for those cute monthly pictures, although if I could do it all over again I'd totally buy the blocks I shared earlier in this post!
Check Price For Photo Backdrop Prop Here!
Nursing Pillow
Having a reliable nursing pillow will help make breastfeeding so much easier and more comfortable! Simpler is better and Mom gets to choose the pattern (baby won't care!). A boppy is an essential nursing item that will not only be great for helpful breastfeeding to be successful but will also be a great way to bond with baby.
Older siblings can use it to support their new sibling in their arms and even dads enjoy having it when bottle-feeding or just cuddling together as it helps put baby up higher and closer to you in a safe way. It's also great for tummy time as well as to prop baby up to sitting position.
Check Price For Nursing Pillow Here!
Simple Sway Swing
The gentle rocking motion of this sway swing will gently lull baby to sleep with six speeds and a plush, comfortable headrest! A swing is a must-have for a new baby and a helpful tool when faced with sleep training issues.
When baby wakes early from nap the swing is a great spot to help finish the nap! I've owned fancier swings that were awful (looking at you Mamaroo) and I learned that basic is better when it comes to swinging babies.
Check Price For Simple Sway Swing Here!
Diaper Bag
It's so nice to have a stylish diaper bag that's discreet and compact! I love that this one looks like a backpack with handy compartments! Anytime I used this bookbag diaper bag I got tons of compliments and it's super helpful when out and about.
Check Price For Diaper Bag Here!
Newborn Clothing Dividers
These gender neutral newborn clothing dividers are great for organizing a closet and can easily be reused for future babies! I still use these in my youngest sons closet and received them as a baby shower present when my oldest was in my tummy…over 13 years ago. An inexpensive baby shower gift that will get years and years of use.
Check Price For Newborn Clothing Dividers Here!
The Baby Whisperer Solves All Your Problems
I used this book with my babies and it was such a huge help for troubleshooting issues with sleeping, feeding, and more! Highly recommend!
Babywise
You already know that I'm all about Babywise… I was a Babywise mom nearly from the start and their sleep training techniques worked wonders with my babies! Highly recommend regardless of whether or not you're a new mom. This book truly changed my LIFE and became my guidebook as a mother and parent. I cannot recommend it enough.
But remember: there's no such thing as a perfect Babywise baby!
Check Price For Babywise Book Here!
Newborn Infant Wrap
This wearable swaddle for newborns is seriously great! Comfortable and proven to keep baby safe and secure. I've owned many swaddles and this is by far my personal favorite. It can be a bit tricky to master (wrists facing down is the key, trust me) but it is a game changer for helping baby sleep through the night faster.
Check Price For Newborn Infant Wrap Here!
Newborn Swaddle
Another good option for newborn swaddles, this pack of three will ensure that you have backups for on the go or easy clean-up! I like these for on-the-go as they have a spot to put the car seat buckle through so they are great for car naps.
They do have a velcro closure which can wake baby up when removed – BUT that is often a good thing and help to keep the sleepy baby awake during feeding time and alert baby that it's time to wake up 🙂
Check Price For Newborn Swaddle Here!
Swaddle Blanket
Swaddle blankets are also excellent to have on hand, and buying neutral colors and patterns make them great gender-neutral gifts for baby that will last! I use these organic cotton or muslin blankets for double swaddling (which can be helpful as baby gets older) and I use them a ton on the go.
They work great for giving a bit of privacy when breastfeeding in public and are wonderful to use as a car seat or stroller cover or even help cover a baby in a baby carrier to help protect from the sun or unwanted stranger attention. Super soft but also light and breathable.
Check Price For Swaddle Blankets Here!
Portable White Noise Machine
A portable white noise machine is a very useful gadget for on the go. A unique baby shower gift that will come in handy. It's travel-sized and battery-powered so you don't have to worry about packing a big, bulky unit!
I attach this to the car seat and use it on road trips with baby or when baby needs to take a nap on the go. We've used it at theme parks and even the beach! I love this!
Check Price For Portable White Noise Machine Here!
Car Seat Cover
A car seat cover is great to have for more reasons than one: privacy, sunshade, to create a dark environment while baby sleeps, and even as a nursing cover if you have to breastfeed in public!
I was SO excited when these became a "thing" and they are definitely one of my favorite gender neutral gifts to give at baby showers. Super practical and useful.
Check Price For Car Seat Cover Here!
Gas Relief Drops
If baby has trouble relieving gas, some Mylicon Gas Relief drops can be a real lifesaver! Truly, I gave mine gas drops at every feeding and it helped prevent and relieve gas so much. This is a great item to include in a baby shower gift basket. Add in multiple smaller items that are practical and useful and I promise they will be SO appreciated!
Check Price For Gas Relief Drops Here!
Gripe Water
For colicky infants or babies experiencing stomach discomfort and gas, gripe water is seriously a miracle worker! It's a natural supplement and this brand comes highly recommended. I've tried tons of gripe water and this is THE best.
When babies have hiccups it's not cute, it's truly painful for them and will disrupt sleep in a big way so gripe water is the hero and saves the day (and night!)
Check Price For Gripe Water Here!
Gender Neutral Gifts for Baby: Final Thoughts
I hope this gift guide gives you a good catalogue of gender neutral items to choose from the next time you have a baby shower to go to or a baby registry to put together and helps make it clear that neutral baby gifts for a unisex baby shower don't have to be boring!
Obviously, many of these items also count as baby registry essentials. Thankfully, most essential baby items are gender neutral, which makes it easy to shop for them!
Are there any gender neutral gifts for baby you'd recommend that aren't on this list? Share them in the comments!