This Great Wolf Lodge Travel guide has everything you need to know before visiting this water park and resort!
Our family visited Great Wolf Lodge for the first time. We are a family of six and had three nights at the resort at the Lagrange, Georgia location.
I also went back to this same location a little more than a year later with my three oldest children and a friend with her three children. We stayed in the same accommodations and I'm updating this Great Wolf Lodge travel guide to reflect some of the new tips I've learned!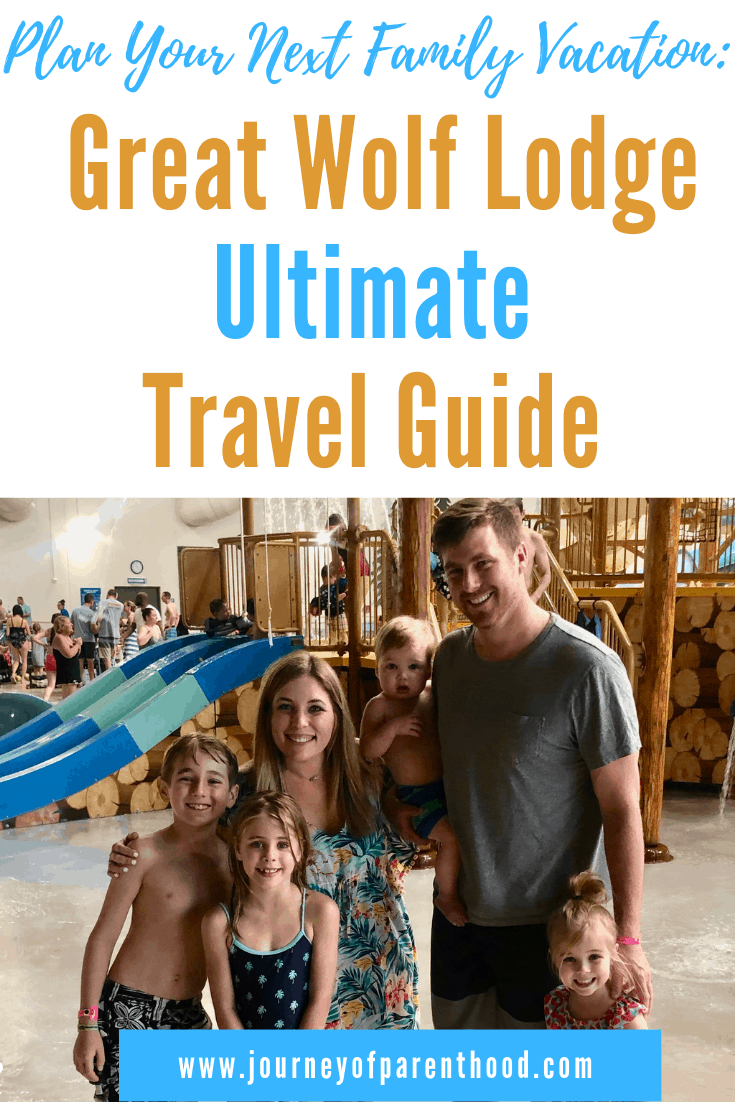 What Is Great Wolf Lodge?
Great Wolf Lodge is a chain resort designed for families with an indoor water park and other activities within the resort.
There are Great Wolf Lodge locations all over the United States and are expanding with new locations being added all the time! Be sure to check often for Great Wolf Lodge Offers. The earlier you plan your trip, the better deals you're able to secure.
You can learn more about Great Wolf Lodge on their site here 🙂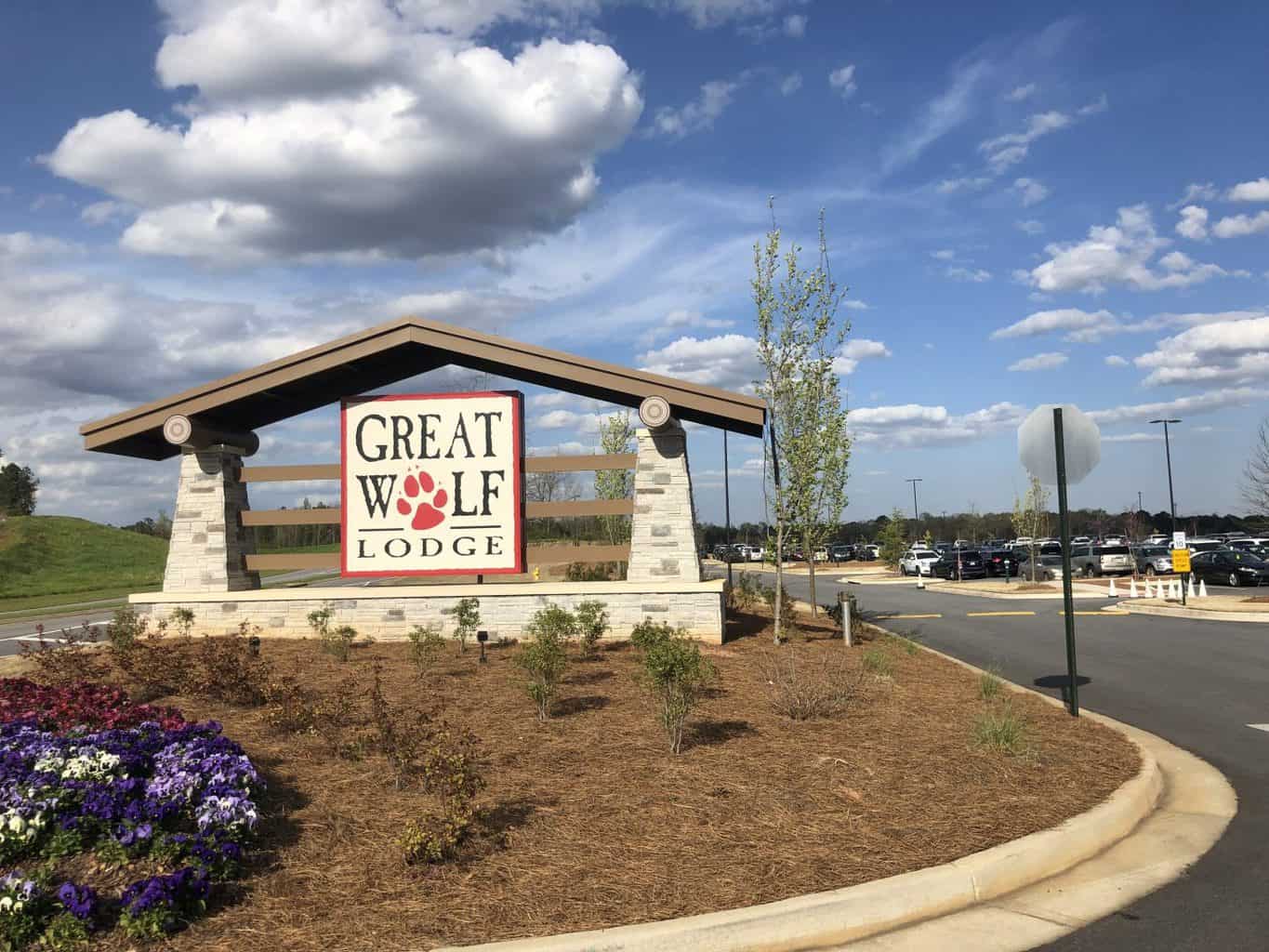 The theming of the resort is very lodge (#shocker) with lots of wolf elements (also shouldn't be surprising based on the name!).
We did talk a lot about the why behind the name. It's odd to me that an indoor waterpark place wouldn't have a water animal theme. Why not "Great Ottor Lodge?" "Great Dolphin Lodge?" Ha!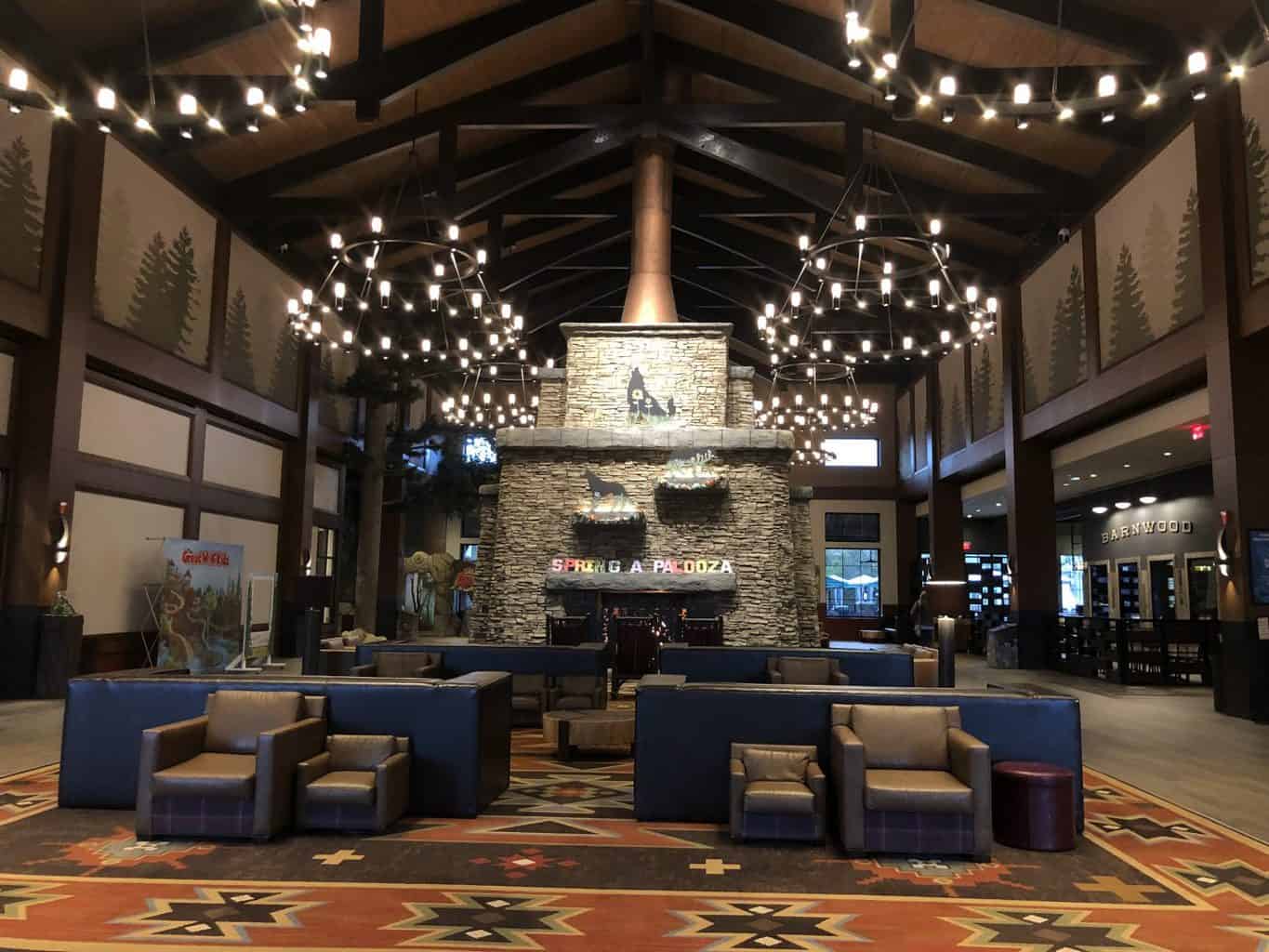 Great Wolf Lodge Room Accommodations for Families
We have four small children and are a family that highly values SPACE and SLEEP.
When we booked our vacation I wanted to make sure to have a room for our stay that offered both: plenty of space to spread out and the ability for all of us to have great sleep.
We booked The Grizzly Bear Suite which had two bedrooms, two bathrooms and a full living area. There are different suite layouts available, some with double beds, others with bunk beds which can be fun for the kids!
We were very impressed with the spacious layout of the rooms, but were very underwhelmed with the designs of them and the amenities offered.
The small mini-fridge left a lot to be desired in the way of being easily utilized for families. We would have appreciated much more refrigeration space as well as a microwave!
We were also disappointed in the lack of housekeeping. Very little was done during our stay. Beds weren't made. Coffee wasn't replenished. We were very surprised for the cost of the rooms that there was such little care given in the comfortability of guests.
However, you are greeted via text by an employee at Great Wolf who takes care of your needs throughout your stay. On our second visit, I took more advantage of this feature and was impressed with how quickly they brought extra towels, sheets, and toiletries upon request.
Want a good deal on a room at Great Wolf Lodge? Be sure to check out the lodging options here!
Our Room Tour:
Great Wolf Lodge Travel Guide: Water Park
The indoor water park offers LOTS of fun options for EVERYONE in your family.
Our kids ages range from 1 – 10 and it was very nice that every single child had elements of the indoor water park that appealed to them.
It is good to know in advance that the slides vary in height minimum requirements.
Even though our four year old wasn't tall enough for every slide she was still very content with what she was able to do.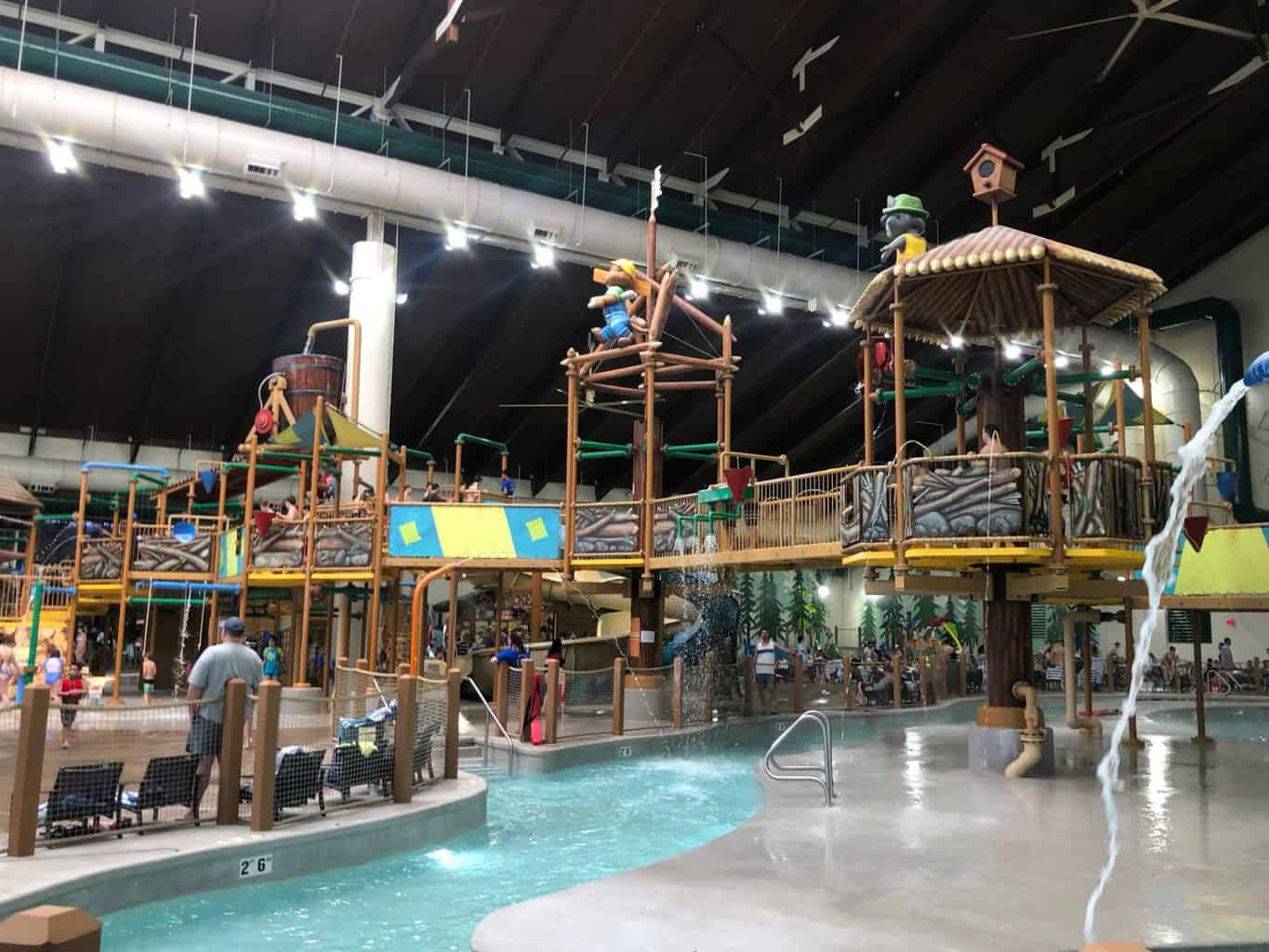 We ended up spending a total of 5 hours at the water park area (spread out over our stay) and by hour 4 both of our oldest kids were over it.
After just two hours our 4 year old didn't really want to go back.
So yes, the water park IS cool. But it's also not something you're family will spend countless hours enjoying.
It's nice that the hotel room is in the same building as the water park. We divided up a good bit and it worked out nicely!
Even on our second visit where we had 6 children who were all a bit older (age ranges from 6-12) they still spent a total of 5 hours at the water park and then were completely over it. So I would for sure say that regardless of how long you stay at the resort itself, expect roughly 5 hours TOTAL for water park enjoyment.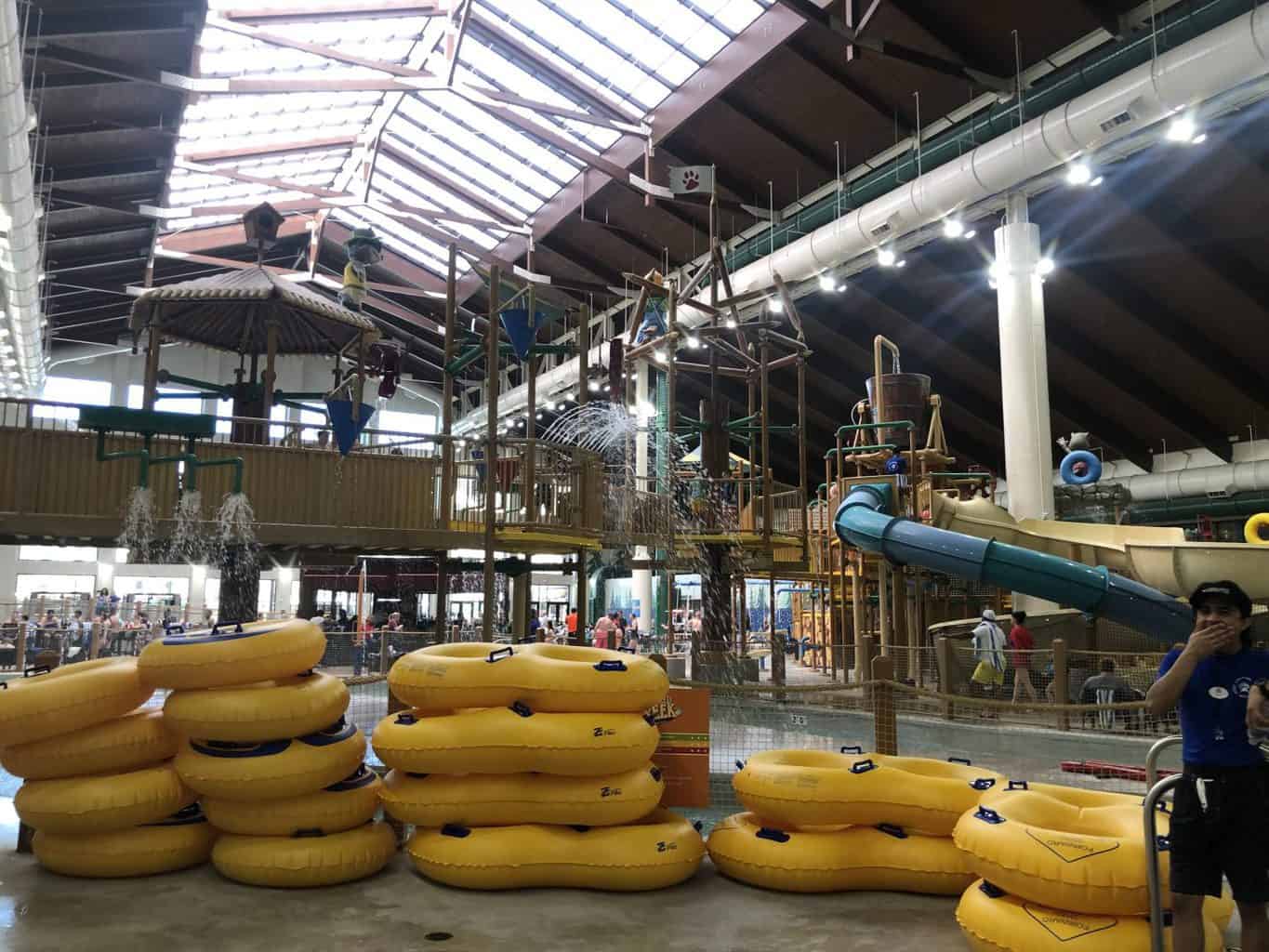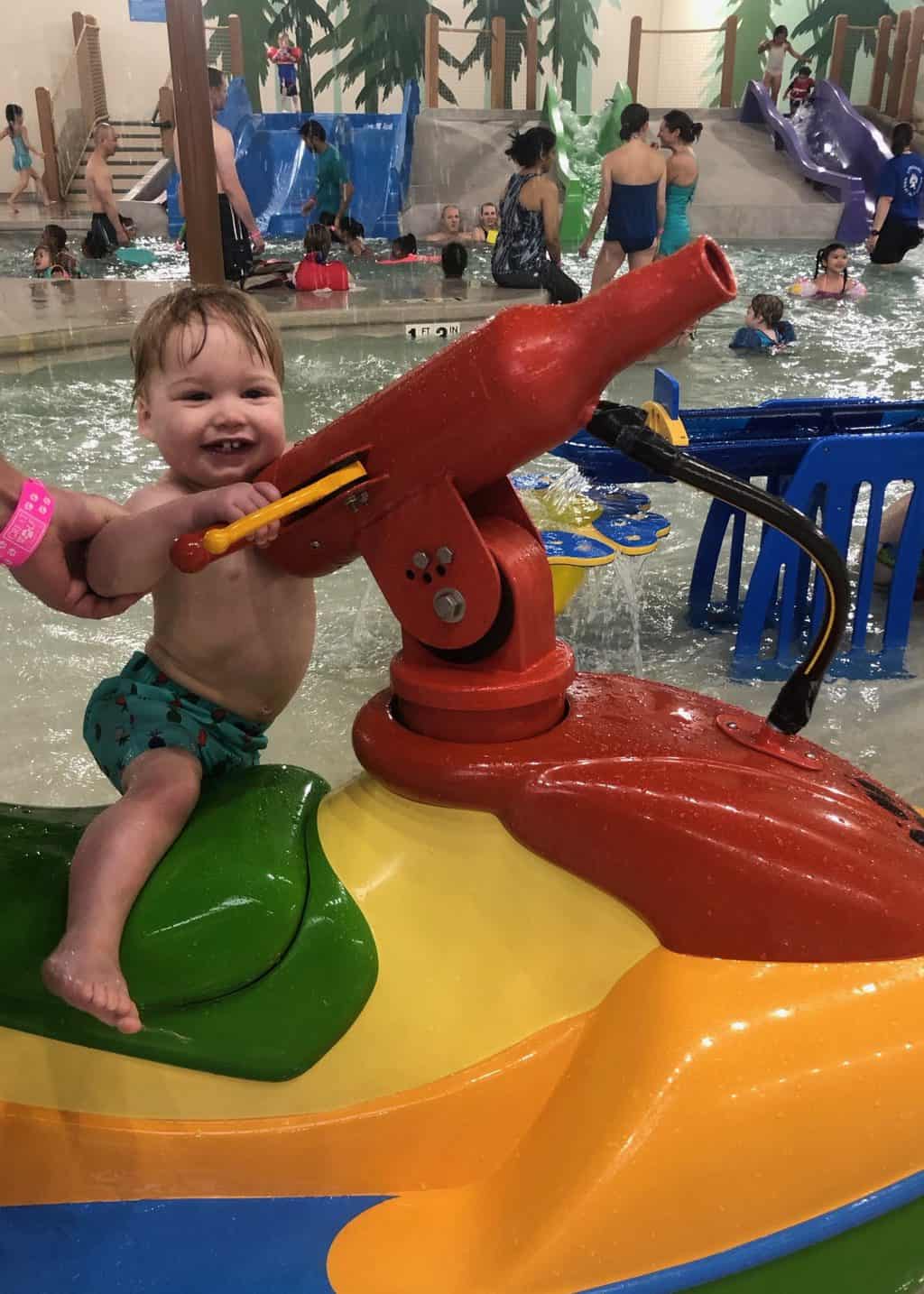 Great Wolf Lodge Wolf Pass
Included with the room booking is access to the indoor water park. ONLY guests staying at the resort are allowed access to the indoor water park!
In addition to the water park guests are also able to purchase additional activities.
When booking, guests are given the option to add on the Wolf Pass.
Even if added on at booking it is not paid for until check-in so you can change your mind or wait to add it at check-in.
The Wolf Pass is $60 per person but is a bundle package for activities and MAY be savings to you depending on what you plan to do while visiting.
You do NOT have to purchase a Wolf Pass for everyone in your party and the passes are not assigned to each person. So they could easily be shared depending on what each person in your party is hoping to do!
There are also less expensive passes available such as the Paw Pass or Cub Pass that each offer less experiences but also cost less too. It's worth exploring each item on the passes and adding up the cost for those experiences before deciding which to purchase.
On our second visit we did purchase Wolf Passes again. I knew our kids would be excited to show their friends the activities they had enjoyed on our first visit and when I added it all up it did make the most financial sense to purchase them.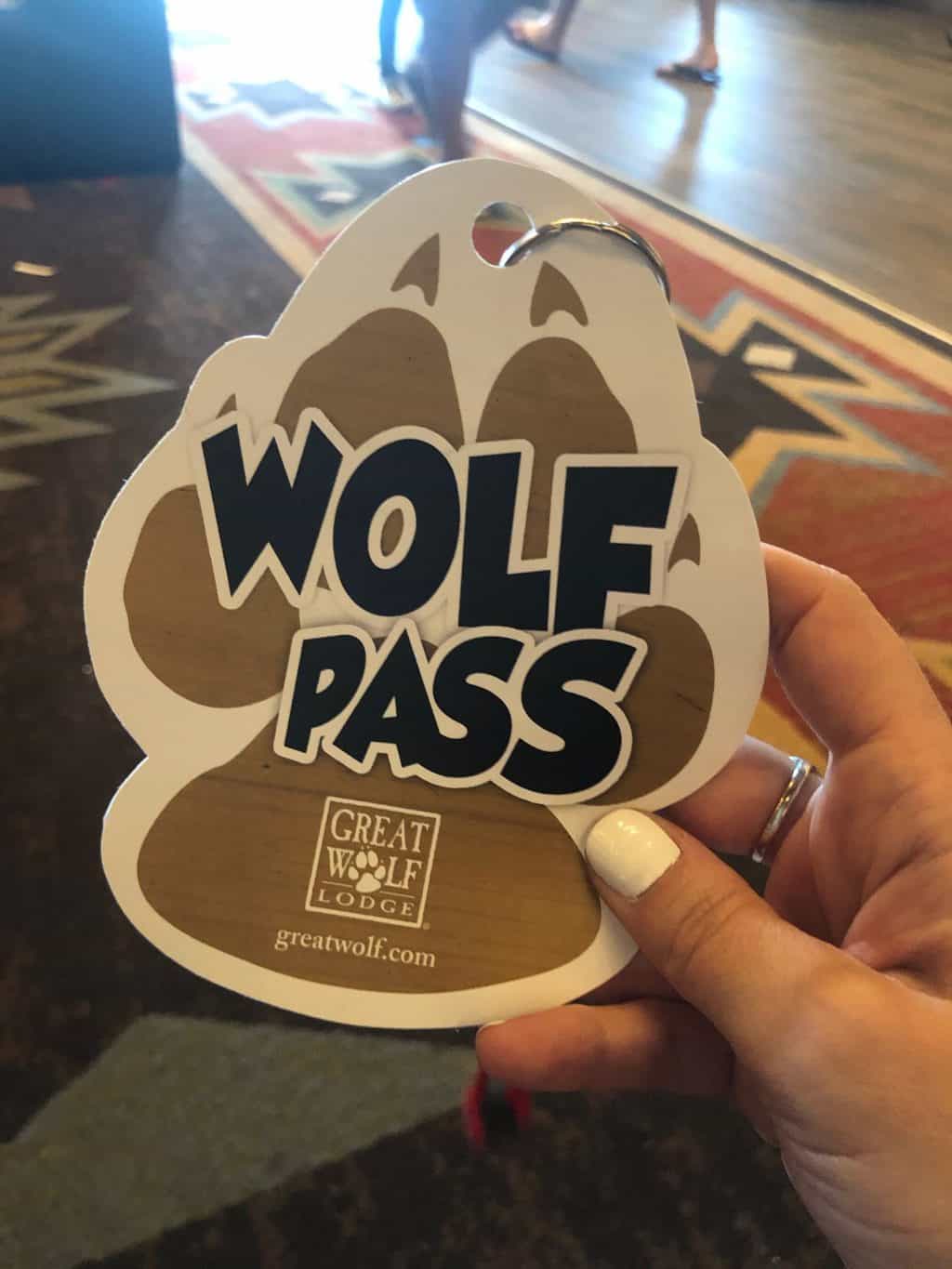 Great Wolf Lodge Travel Guide: Activities With Kids
When we first heard about Great Wolf Lodge I assumed it'd be ALL about the WATER PARK.
And the water park was the headliner attraction, however, there were still many other fun activities to enjoy during our stay.
Many free activities are scheduled throughout the day. We enjoyed Story Time, a bubble party and a dance party in the evenings. These are mostly geared towards the little ones!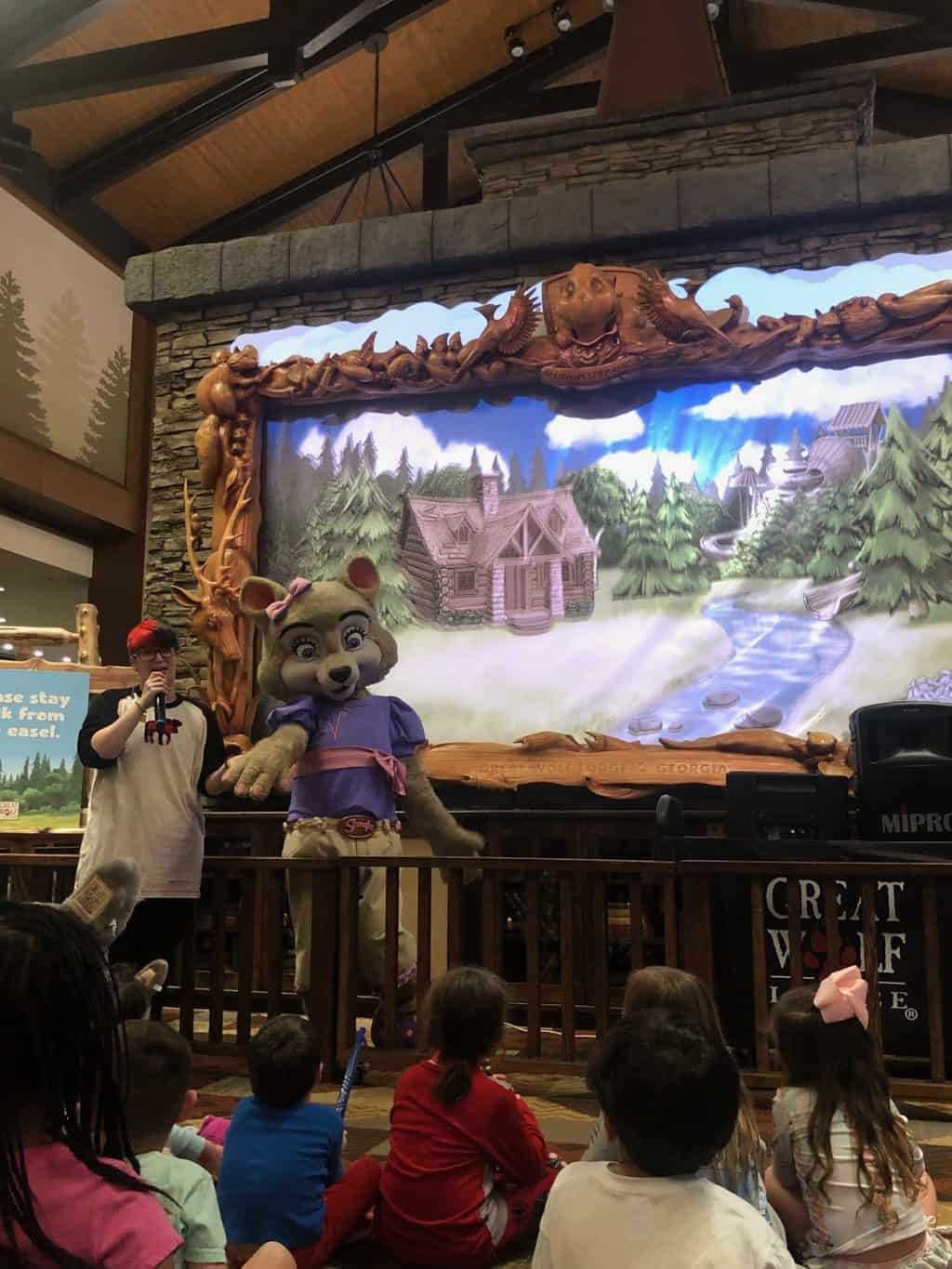 I also read about mid-day activities that were offered at the Creation Station but we had rest time/nap time each afternoon so we didn't participate in any of those!
We did purchase the Wolf Pass for our three older children.
It was fun going through the list of options and using it as a check-list to do it all. We didn't feel rushed in completing the list and by having the passes our kids knew their limits.
For example, a set amount of video game tokens for the Northern Lights Arcade was included with the pass, once they were done with arcade games, they were done.
There was no temptation for me to add anything else to their video game time since I mentally kept reminding myself that I spent $60 on the pass itself!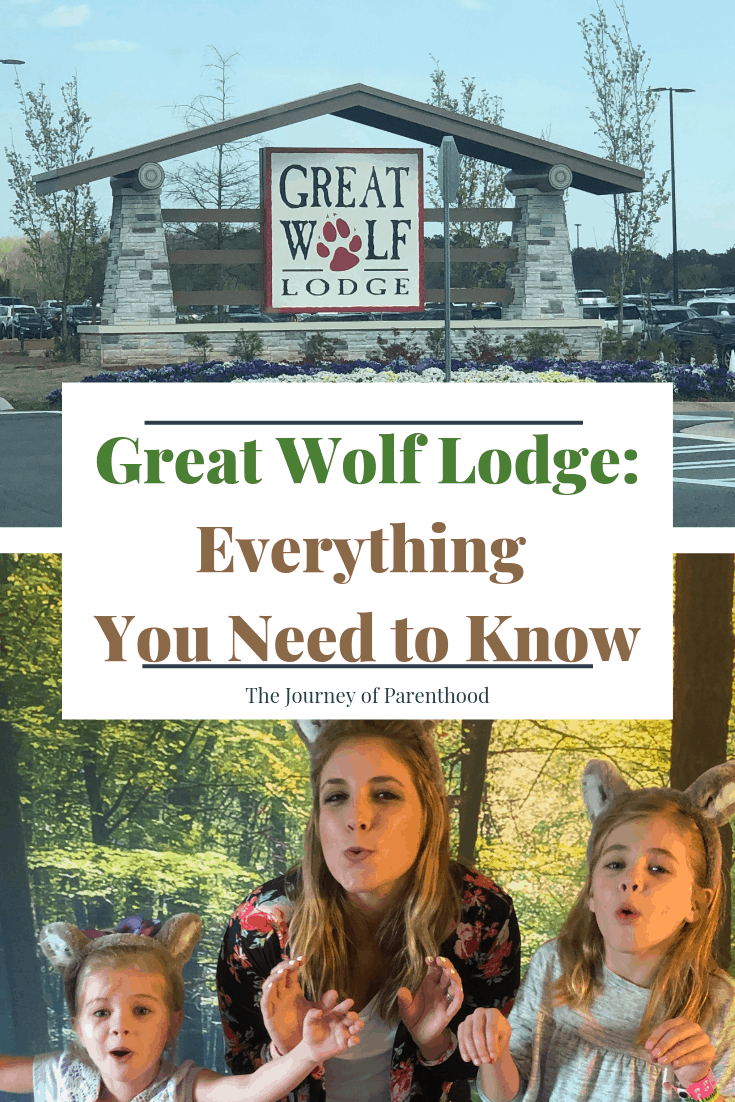 Great Wolf Lodge: MagiQuest
The MagiQuest game is an interactive wand experience that takes place throughout the lodge and has a quest with missions to complete.
Included with the Wolf Pass was a wand for each child. Make sure to ASK at the booth for the options that are included WITH the Wolf Pass.
I had one child set on a certain wand and tears were shed upon the realization that it wasn't one of the ones included with the package.
This is the ONLY activity we did not fully complete during our time.
The game is a bit confusing and can be frustrating and is for sure meant for the older kid crew. Our 10 year old son enjoyed it the most but said it was not nearly as cool as the Harry Potter experience at Universal or the Sorcerers of the Magic Kingdom game at Disney.
We learned on our second visit that it's important to bring your wands with you when you come back to future visits! Since we bought the Wolf Pass again on the second trip, the kids who already had wands were able to get a cool wand-topper with their Wolf Pass. We also learned the game saves and picks up where you left off – so don't lose the wands after that first visit!
The older kids in our group all agreed that the MagiQuest was their favorite part of the trip and I do feel "mommy guilt" that we didn't spend more time letting them play and complete their quests (even on a second visit…we still didn't complete the whole game!).
Great Wolf Lodge: Howlers Peak Ropes Course
The ropes course has a height minimum requirement of 48″.
If you purchase a Wolf Pass and have a child who is not the required height they are able to trade it in for another experience.
We were able to get an extra round of mini-golf which my husband used for his round making it free for him!
The ropes course was REALLY cool. Both of our tall enough kids LOVED it. It was the favorite thing for our 7 year old daughter!
It has two levels and they are able to complete the first level and then go to the second one.
It is also located overhead of many other activities so my husband played mini golf with our four year old while the older two did the ropes course.
The ropes course takes the longest of all the non-water park activities (aside from the MagiQuest game) so be sure to have a game plan for entertaining any kids who are too short or not interested in the ropes.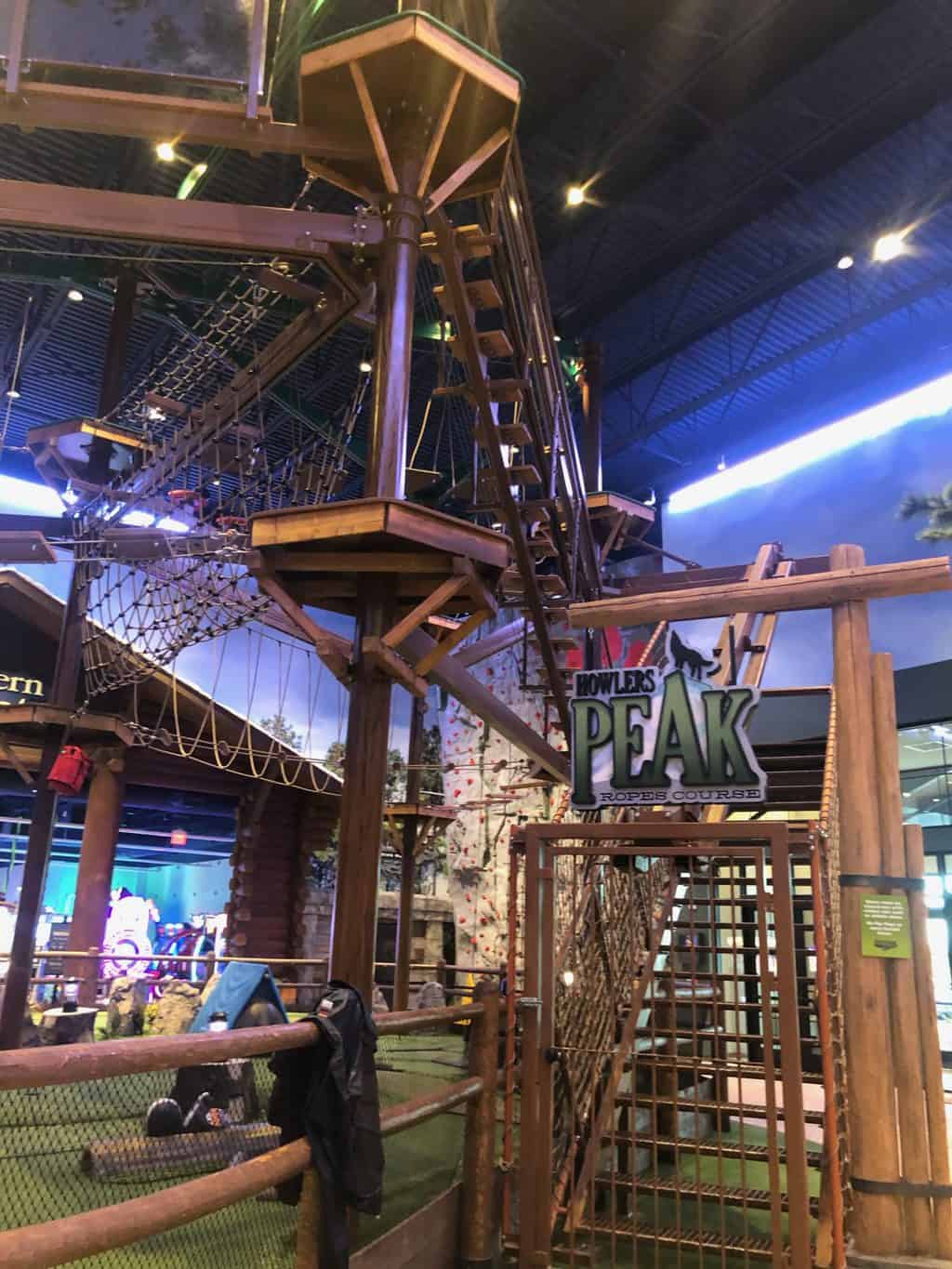 Great Wolf Lodge: Howl in One Mini Golf
Our family really loves miniature golf and this course is just pretty lame.
It's very small. Not a full mini golf course.
We were glad we didn't plan for our entire family to play!
If we hadn't purchased the Wolf Pass this is an activity we would have totally skipped!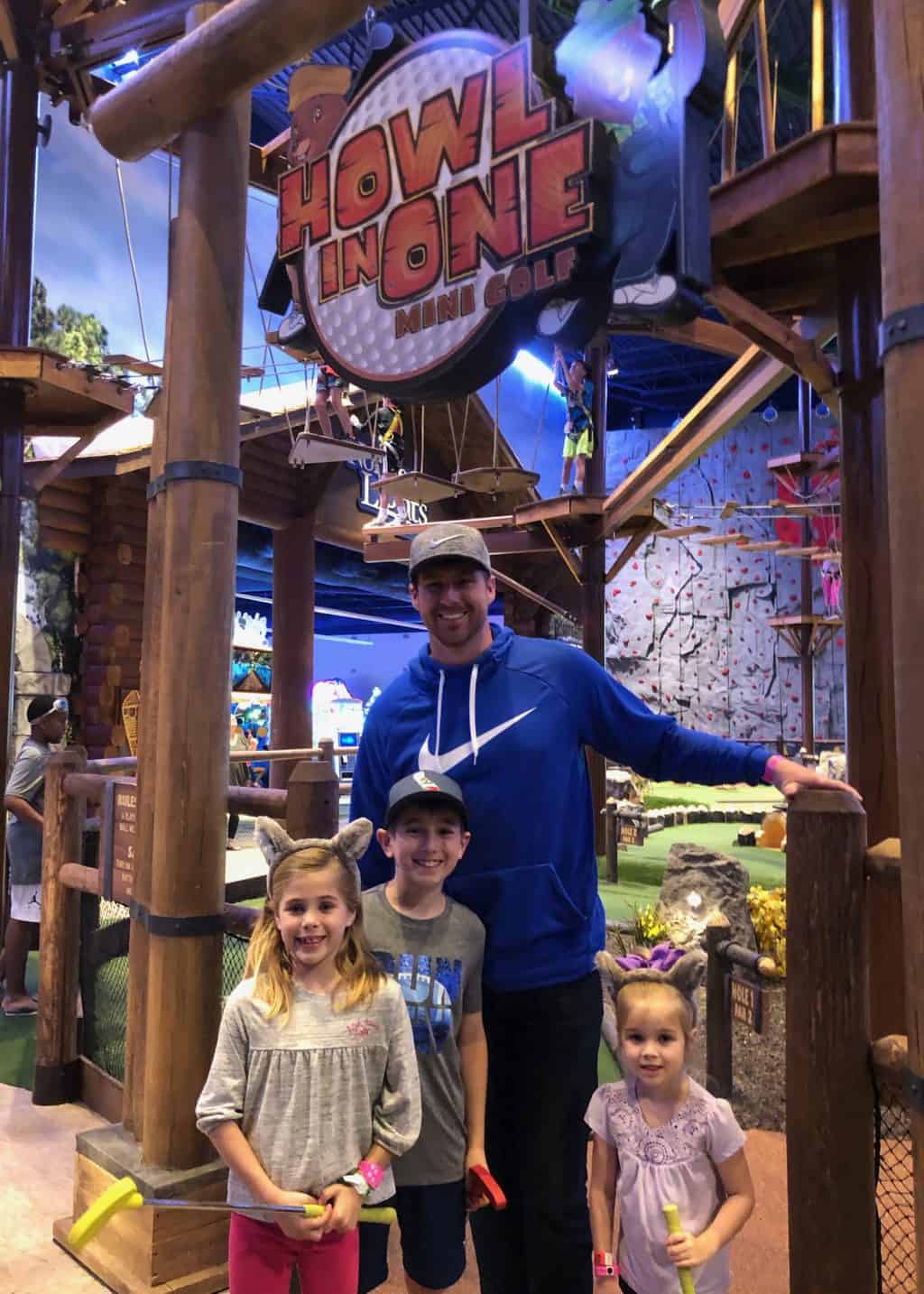 Great Wolf Lodge: Rustic Ridge Climbing Wall
We were told that even our shortest child was tall enough for the climbing wall.
It was impressive and the Wolf Pass included "two attempts" at climbing it.
At the time we were using our attempts it was not crowded and the staff member was easy going on the number of attempts. The kids really did great and enjoyed the challenge!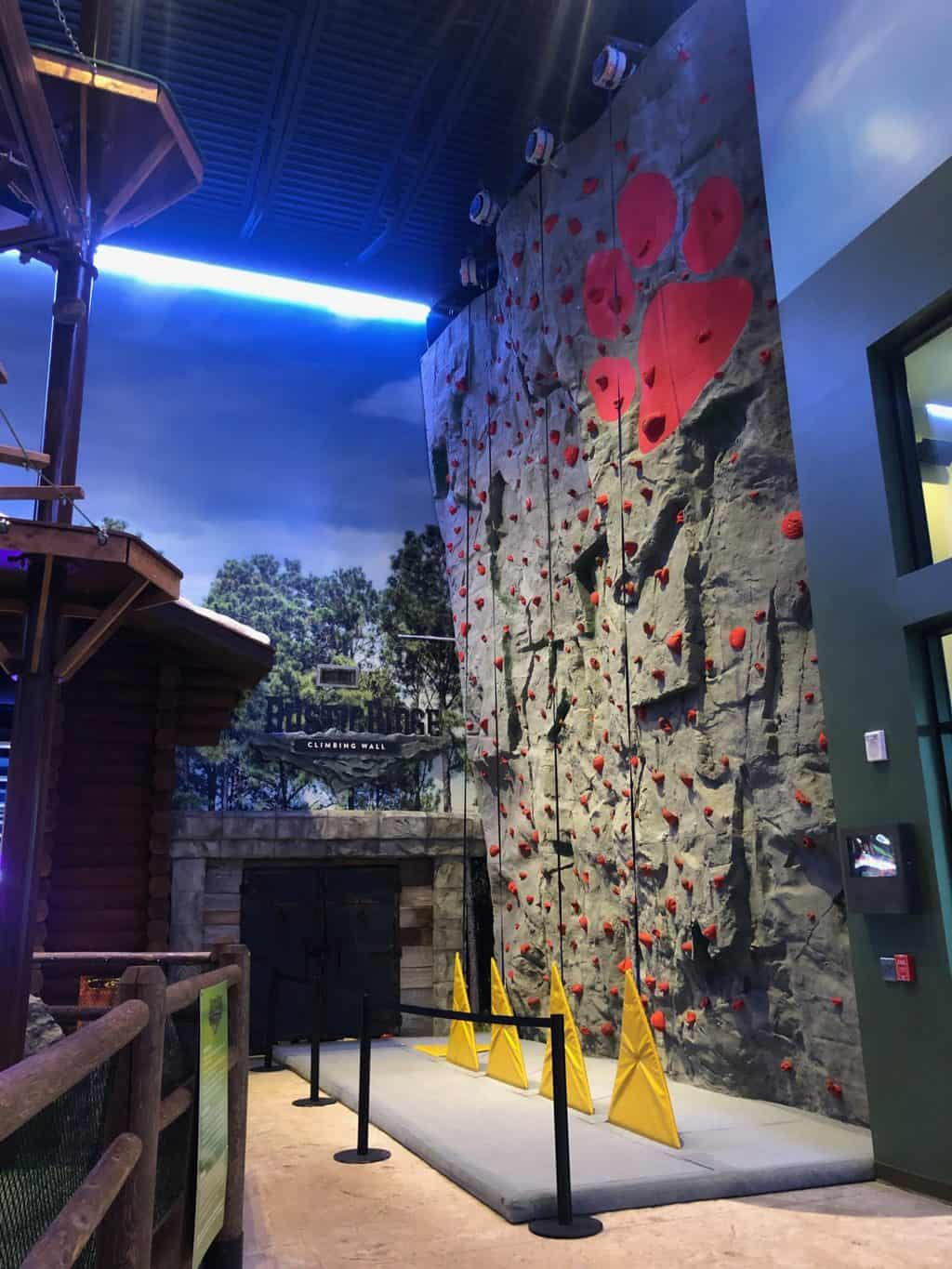 Great Wolf Lodge: Ten Paw Alley
When we saw that the Wolf Pass included a round of bowling we were pretty excited…and then we saw the "bowling alley."
It is very small. Very kid-friendly but not a legit bowling experience.
My husband took the kids to bowl and didn't even bowl himself and instead just let them play.
It's another activity that we could have easily skipped and wouldn't have done if we hadn't already purchased the Wolf Pass.
No special shoes are required!
We enjoyed this much more during our second visit when we had a larger group of kids who could all play together without ANY adult help. They had a BLAST.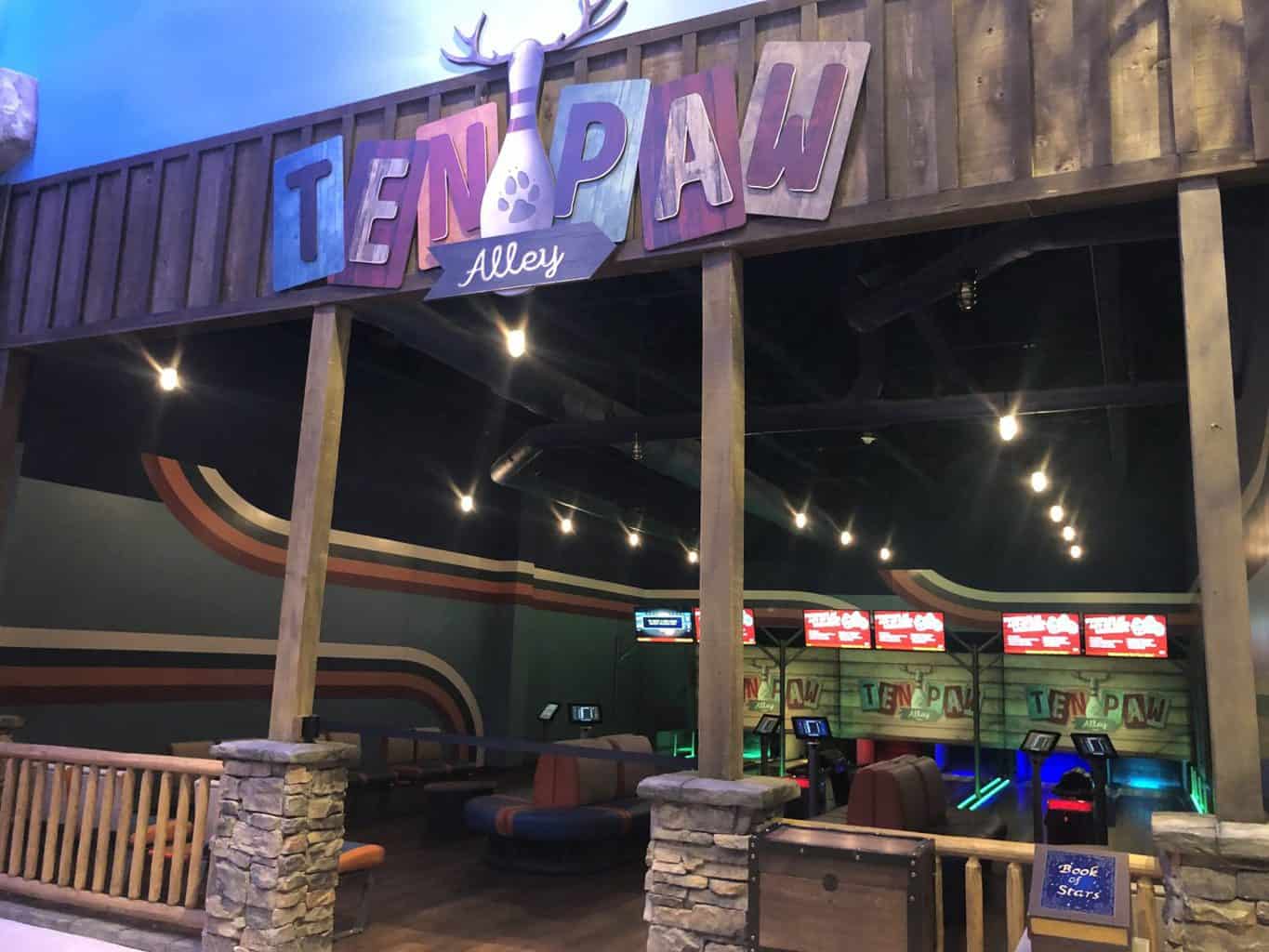 Great Wolf Lodge Snack Options:
Part of the Wolf Pass included a scoop of ice cream from the Ben and Jerrys AND a souvenir cup of candy!
I was impressed with the portions of both, but especially the candy.
The candy was a fill-a-cup option so the kids got to choose which candies they wanted and were able to fill their cups themselves.
Mama made sure to stuff them SUPER full 😉 And the candy choices were GOOD! We snacked on the candy the whole trip and never ran out.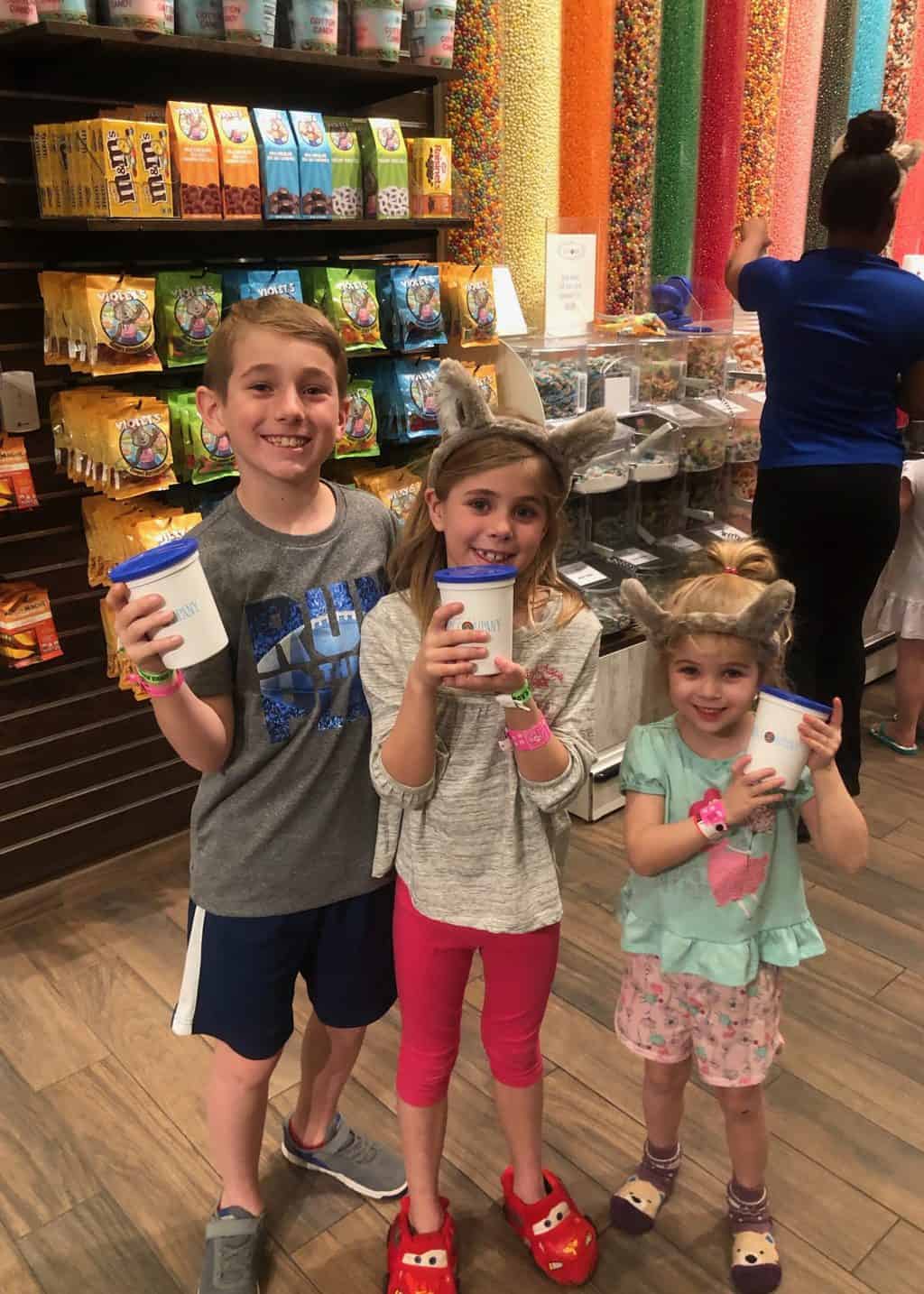 Great Wolf Lodge Travel Guide: What to Pack (and Leave at Home!)
Cute PJS: It is FUN to explore the resort in your pjs and they offer fun events in the evenings
Sippers: Can't explore a resort in your pjs without cute slippers! My kids LOVED getting to wear theirs!
Food: Bring breakfast food and visit a local grocery store to pick up food items for lunches etc. Plan to eat in the room and save a TON of money! Also be sure you have water bottles on hand!
Tennis Shoes and Non-Dresses Clothing: If you children will be doing the rock wall or ropes course they need to have tennis shoes and proper clothing (no skirts or dresses!)
Goggles: There is a lazy river area and wave pool. If your child likes goggles they are handy to have in those areas!
Flip flops: For going to and from the water park. Water shoes are also not a bad idea!
Sunscreen: There is an outdoor area at the Lodge. If you're traveling during warm weather seasons you will enjoy the outdoor options and will be glad you brought along some sunscreen for your stay!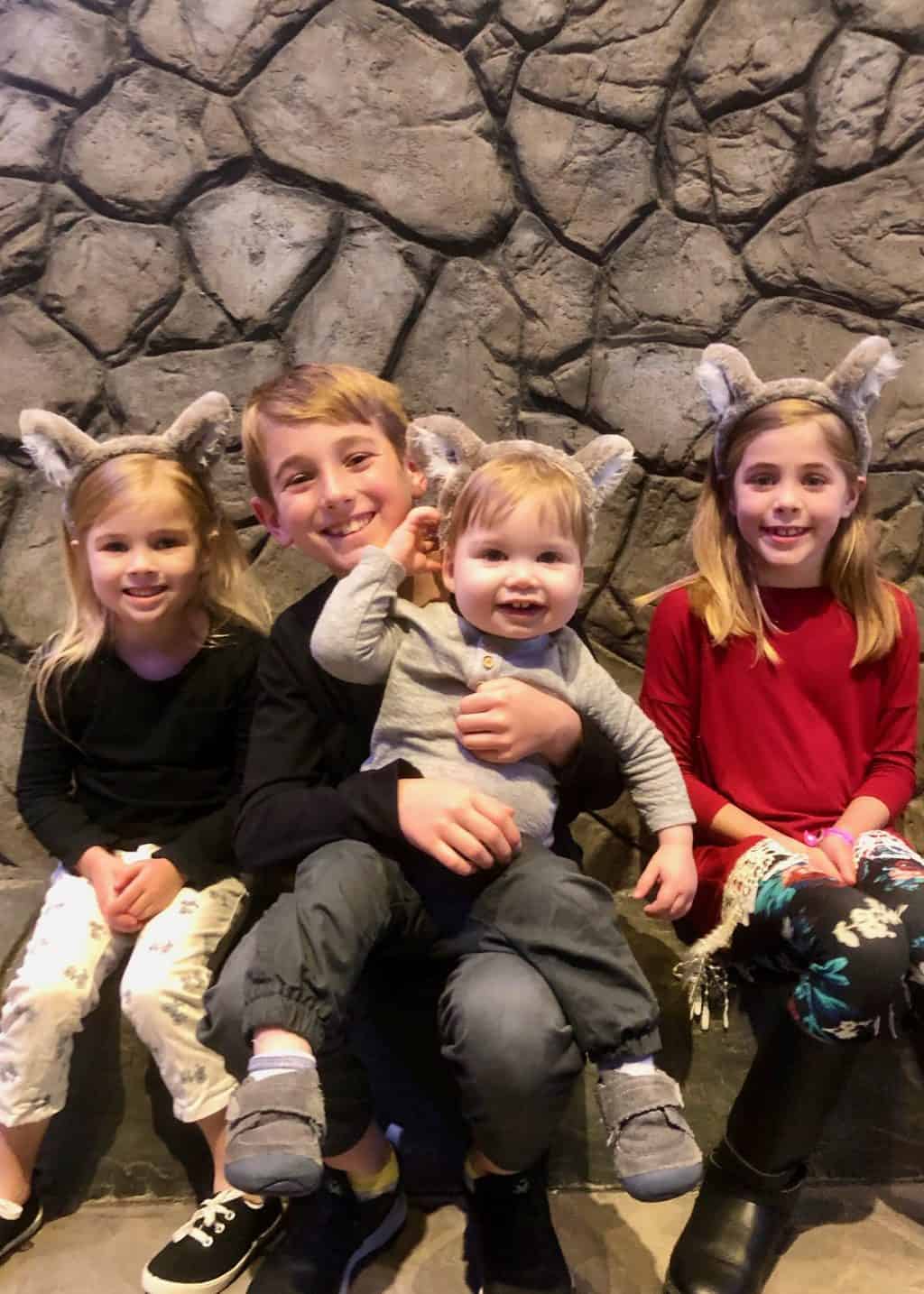 Storage for wet bathing suits: If you plan to use the water park on check-out day you want to make sure you can store the wet bathing suit stuff for the road trip home!
Stroller: We brought along an umbrella stroller for our toddler and I'm SO glad we did. The rooms are a pretty far walk from the water park and the stroller was so handy when walking around the resort during our stay.
Do not bring pool toys, towels, or rash guards. It is too crowded to enjoy toys, pool towels are provided and rash guards for boys are annoying when going down water slides!
Don't bring life jackets: they have some available, recommended for young children and weak swimmers!
Don't bring anything to darken the room: We always bring a sheet to help keep out light for our sleeping babies but the curtains in the rooms are a great blackout style of curtains and they were GREAT!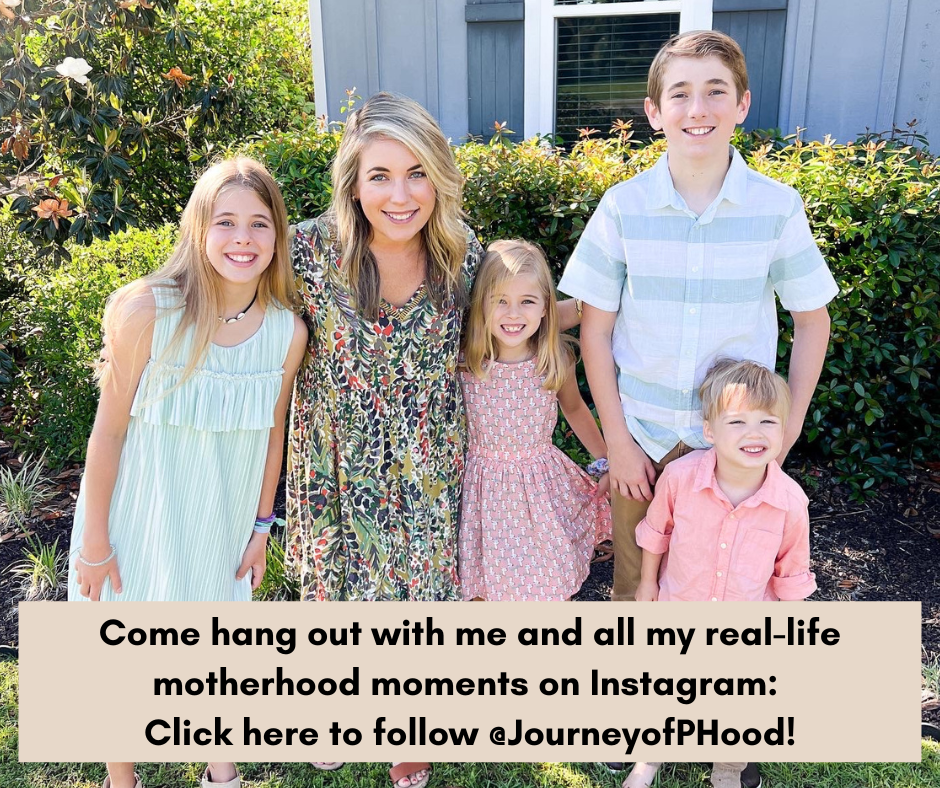 Great Wolf Lodge Travel Guide: Money Saving Tips for Your Trip
When booking your room you save money by NOT having a balcony. The balcony add-on is automatically added to your booking. We selected NOT to have the balcony and did not ever once wish we had it.
Do not purchase a Wolf Pass for adults. Many of the activities you can just watch your kids doing and it's not expensive to add-on things for just the grown-ups as you go as well.
If your child has a wolf pass and doesn't want to do an activity or isn't tall enough for it (like the ropes course) you can ask them to swap the activity for you!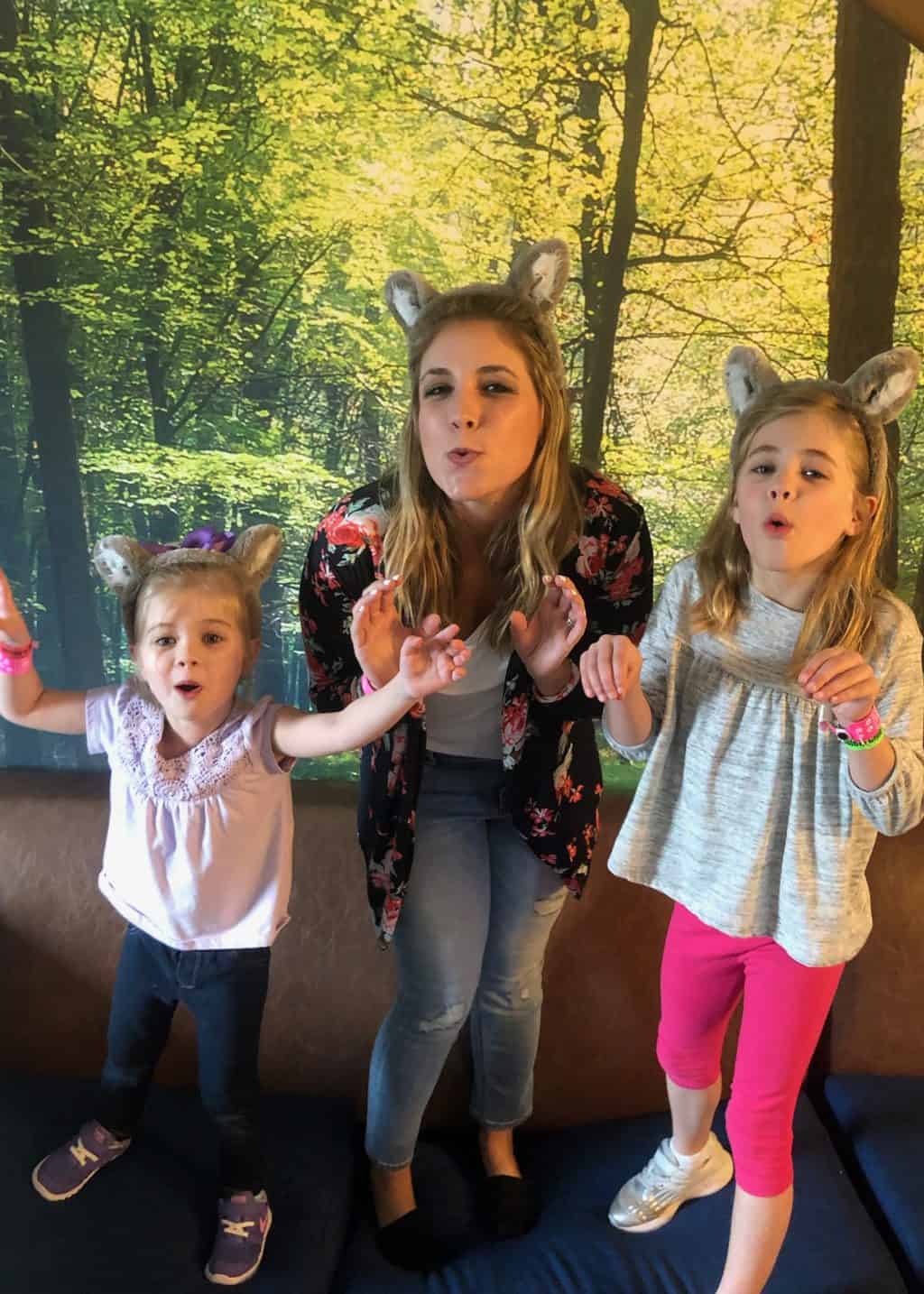 Avoiding eating on property. The food is pricey and not very good. Other than bringing food with you or purchasing from a local grocery store it's also wise to research the local area and find places to eat out. We picked up McDonald's one night and found a local restaurant that offered a kids night for another night!
When we originally booked we hadn't planned on bringing our youngest child with us so we didn't count him in our headcount at booking. When we checked in I mentioned adding him and they said by not having him on the booking we saved $50. So if you have an infant, don't count them in your booking until arrival!
Our check-in time was at 4:00 and we arranged our day to arrive right at 4:00. Our room wasn't ready until after 4:45. I asked the front desk about it and they gave us a $50 credit!
Unless you are staying for more than two nights I wouldn't purchase the Wolf Pass at all. Just pay as you go for the select activities you want to do!
If you live within a short travel distance to Great Wolf Lodge, I'd highly recommend only staying one night. Having the check-in and check-out day is PLENTY of time to enjoy the water park and hit the hightlights of the other activities offered!
Great Wolf Lodge Travel Guide Tips:
The water park opened at 9 am so we made sure at least some of our family was down at the door when it opened. This is THE least crowded time of the day so it's the best time to ride the slides that may get more crowded as the day goes on.
You are allowed water park access starting at 1 PM on check-in day and are allowed to use the water park the FULL day on check-out day!
Towels are provided at the water park, do not bring your own. And it's also fine to take the towels to your room with you and return them the next day!
Be aware of the room location. Our room was at the END of a LONG hallway. We found the stairs much easier to access the parking lot rather than the elevator!
Prepare kids in advance that some slides may be off-limits in the water park area depending on their heights. Any children taller than 48″ will be able to ride them all!
There is a Great Wolf Lodge tv channel in the hotel rooms that features cute stories for the kids to enjoy!
Can I bring a cooler to Great Wolf Lodge? YES! You are allowed to bring outside food and drinks to your room, however, coolers and other outside food and drinks are NOT allowed in the water park area.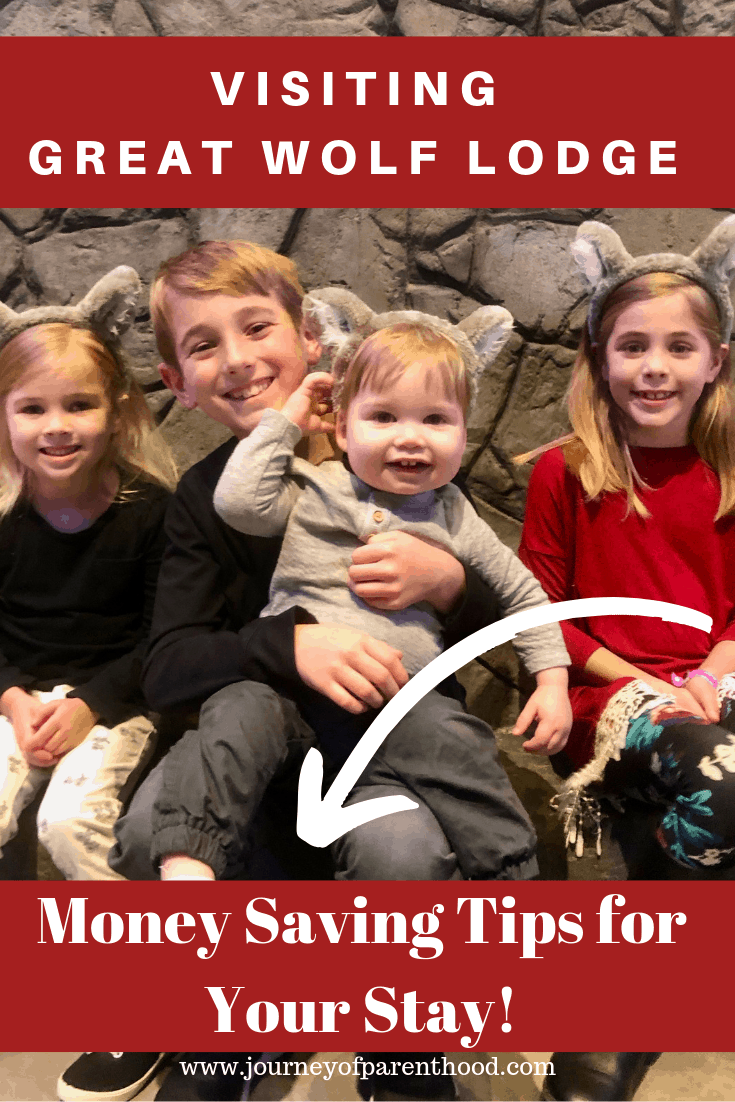 Great Wolf Lodge Travel Guide: Final Thoughts
You can read about our personal stay here!
Our kids LOVED Great Wolf Lodge. It is rare to find activities for our entire family that every child TRULY enjoys and every single kid had a BLAST.
That being said, we are in nooooo hurry to ever go back haha.
I wouldn't say that we had a relaxing time on our Great Wolf Lodge vacation or that it was a super quality bonding time with our kids either.
My husband and I both felt like it was a situation where we spent time watching our kids have fun rather than being able to experience the fun with them.
Zach also said he felt like it was similar to a carnival. You have fun while you're at the carnival but then you get home and realize how much money you spent and regret going!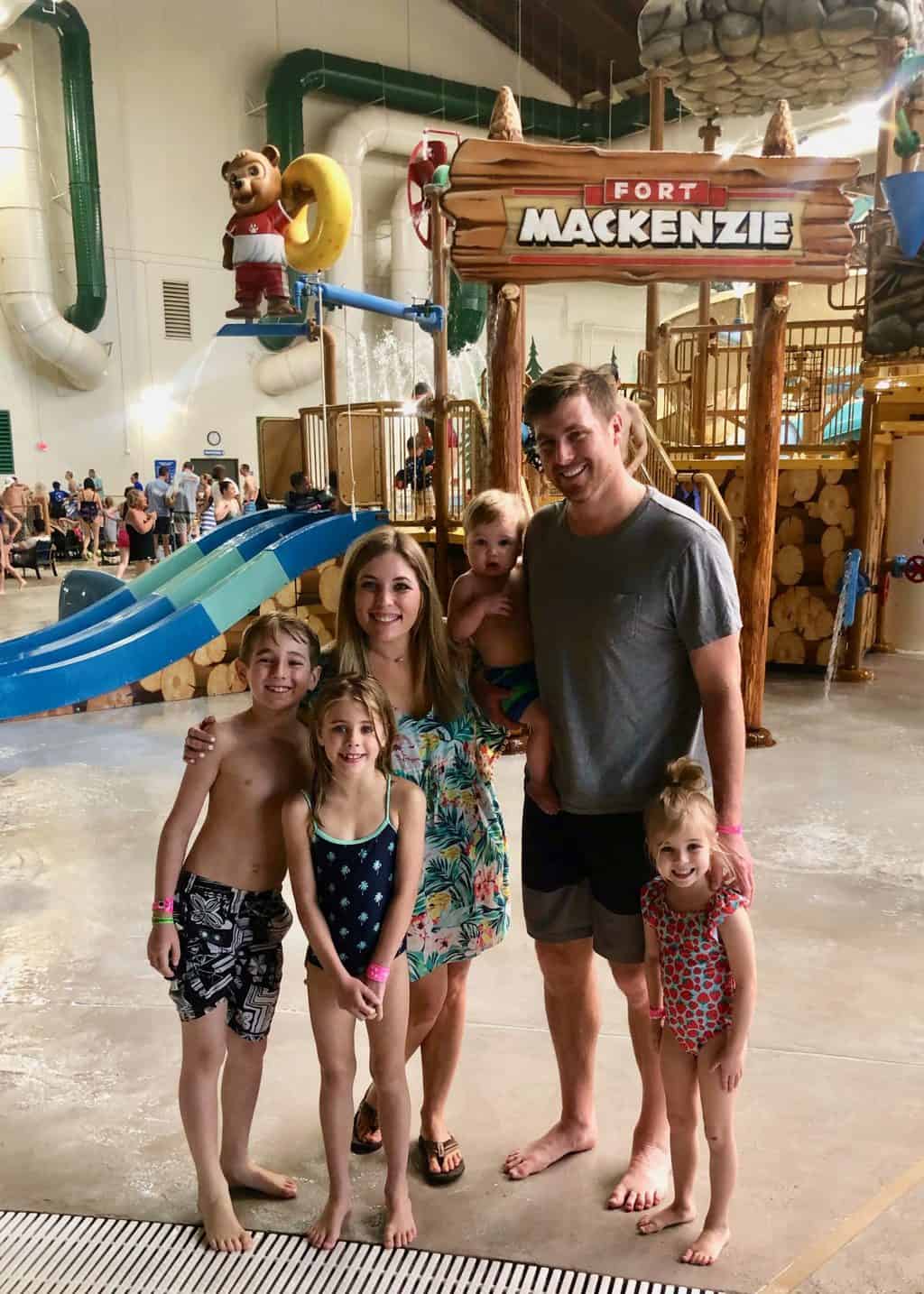 Great Wolf Lodge is NOT cheap. And after the trip we didn't look back and feel like it was money well spent, instead, we felt like it was overpriced for the little value it offered.
Originally we had booked four nights but I'm so thankful we decided to cancel a night and only stay for three.
If we didn't live so far away (3.5 hours) we would have stayed less time but with a large family and a lengthy drive, we felt a three night stay made sense.
I do think it's a great place for ALL ages. I'm so thankful we brought the toddler as I would have had a lot of "mommy guilt" if we'd left him at home!
I do recommend visiting, especially if you live close enough to just go for one night. Hopefully this Great Wolf Lodge travel guide helps you know what to expect!
However, it's not something I'd say is a MUST DO for a family vacation. If you're trying to decide between Great Wolf Lodge and something else…I'd most likely say do the something else.
Overall we don't regret going. Our kids have nothing but fun, happy memories from the experience and that's what matters most!
We went back for a second visit with friends and it was a great experience for the kids. My friend and I DID both agree on all of the things I felt about our first visit, but we also don't regret going as the kids loved it so much!
Be Sure to See Our Family Fun Video From Our Stay: