Eleven year olds are right in the middle of the preteen stage and boy, are there changes galore! As they enter middle school and work through the beginnings of puberty, their interests might turn less toward toys and more toward thoughtful gifts that nurture their self-expression. This list of the best gift ideas for 11 year olds is designed to cover all your bases!
11 year olds are in the process of figuring out who they are and what they like. They may develop more mature interests as they find what their hobbies are and what they're good at, as well as developing their own sense of style through fashion and accessories. Overall, they desire to be seen as "not little kids anymore" and usually want to distance themselves from things that are too childish.
Since this age is also more likely to have a distinct friend group that they talk to and hang out with regularly, group activities are a great way for them to socialize and find common interests, which is why many of these gift ideas for 11 year olds are games, puzzles, and crafts!
The trick is to find those fun items that inspire creative play but that also don't come off as too "kiddy." Most eleven year olds will take more of an interest in non-toy items or items that are more complex and involved. The options at this age are really far and wide!
I take my gift guides very seriously. I know we all have seen the generic gift guides floating around every year and it's important to me to only suggest items that I have personal experience with and truly recommend.
I am a mother of four with two boys and two girls (you can follow all of our family fun on Instagram!) and gift-giving is my personal love language so I take pride in my gift purchasing skills and hope this is a helpful list for others looking for that perfect present!
These 11-year-old gift ideas seek to find the happy medium between big-kid gadgets and grown-up gifts. There's something here for everyone!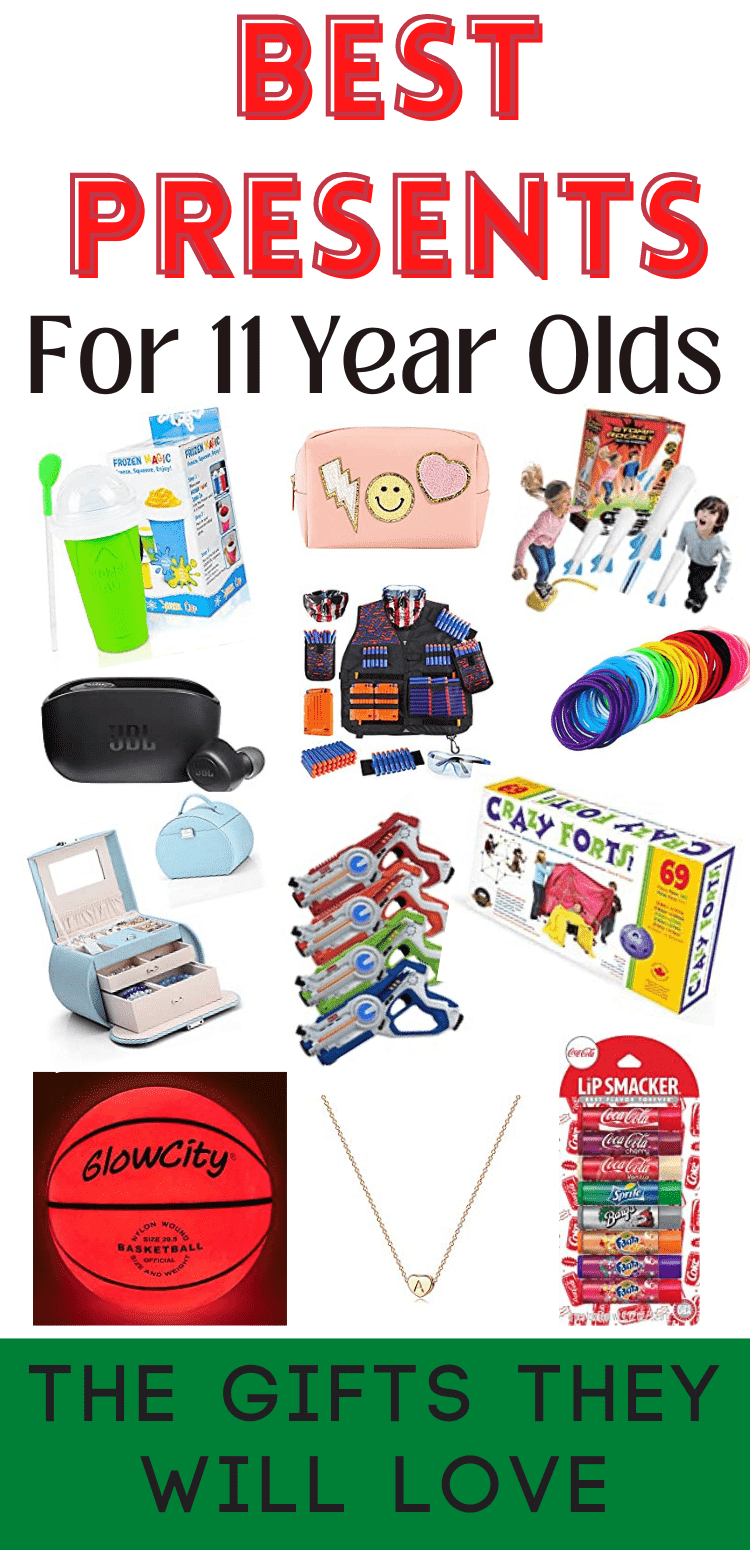 Disclaimer: this post contains affiliate amazon links.
11 Year Old Gifts for Girls
If you're here then you're wondering "What are good birthday gifts for 11 year olds?" When it comes to preteen daughters, in my view, gift buying gets a little easier as your little girl may have more common interests to things you like yourself at this stage. As a preteen she looks up to you and still thinks you are "cool" so enjoy it while you got it, right? 😉 I hope this list helps in finding Christmas gift ideas for 11 year old girl as well as birthday gifts she'll love for her 11th birthday too!
A great stocking stuffer idea for older girls getting into makeup and cosmetics, this Lip Smacker Coca-Cola Edition includes fun flavors based on all your favorite sodas! 11-year olds love feeling a bit grown up so I like to put this on top of a present for a birthday girl as a sweet surprise.
This Bible cover case for girls is a stylish way to protect their Bible while adding a bit of personality! I love opportunities to encourage my children to have more responsibility and this Bible cover is a bit more "adult" and a great transition from the more child-like Bibles and Bible covers into something she'll love and appreciate for years to come.
Bath bombs with toys inside make for a cute, whimsical gift that 11-year-olds can enjoy, since they're not exactly toys but still have an element of fun to them! My girls have a lot of fun with any sort of "surprise" element to a gift and the different colors add to the excitement!
Encourage healthy habits in your eleven-year-old girl with these weekly Preteen Devotionals for Girls, designed to help them through this (honestly) really weird age with scriptures and encouragement! My kids each have a devotional they read before bed at night as it helps to fill their hearts and minds with God's Word and helps them to fall asleep soundly!
Many preteen girls become interested in real jewelry, and a valuable keepsake like this 14K Gold initial heart necklace is the perfect way to show how much you love her and how much she's grown! I love the intricate designs of this dainty necklace and it's been a good choice of a gift for my nieces as well. It's great quality and the personal touch of their initial means so much!
This stylish and sophisticated jewelry box for girls gives preteens building their own jewelry collection the perfect place to organize their treasures. They can fill it with friendship bracelets, earrings, and other jewelry. The preteen stage is really when the love for jewelry gets rolling and I feel like every day my daughter is wearing different fun bracelets!
Eleven year olds are all about friendship, so gifting them a friendship bracelet-making kit is not only a great artistic craft, it's also a way for them to make memorable gifts to give their friends! The simple instructions are easy to follow and my girls have enjoyed making bracelets for each of our family members as well as their close friends. Kits like these are a lot of fun and are also a great bonding activity too.
Another great craft option for preteen girls, this unicorn charm bracelet making kit is complex enough not to feel too kiddy but fun and colorful enough to let them unleash their imaginative side! As a mom of girls we've owned TONS of craft kits and I was beyond impressed with this one. Hands down best quality bracelets they've ever made and easy to follow step-by-step instructions so they can create the looks all on their own too.
A great keepsake item for the Potterhead in your life, this Harry Potter Timeturner necklace is high-quality and authentic, the perfect piece to add to a collection or to complete a Harry Potter themed costume!
P.S. If you're looking for more Harry Potter gift ideas, I've got an entire gift guide dedicated to the subject!
Many eleven year olds get their ears pierced, so to commemorate the rite of passage, surprise them with a set of stylish stainless steel stud earrings! While changing out earrings can be a lot of fun, I am pretty hardcore about using screw-back earrings for my 11 year old daughter. And for good reason! She's so active and on the go all the time (and constantly jumping on our backyard trampoline) that I don't want her to lose them. The screw backs work AMAZING – and as a tip wear a rubber glove to make sure to really get the back tight.
Eleven year old girls also tend to become interested in makeup, so gifting them a cosmetic bag is sure to make them feel mature and grown-up! We don't personally do makeup (other than for play at home) but we travel frequently and my daughter enjoys having her things organized. I bought her a pouch to put her bathroom items in for when we travel and she loves it.
Bracelets are super popular amongst middle schoolers, especially ones like these multicolor jelly bracelets! They can trade them with their friends, match them to their outfits, give them as gifts, AND use them as hair ties! And as a bonus if she's looking for Halloween costumes she could use 'em as an accessory for a fun 80s look 😉
Along the same lines, these glitter jelly bangles are fun, stylish, and come in a ton of colors to match any eleven year old's personality! These have been SUCH a good buy because they do NOT break and are perfect for layering…plus if they get lost, there won't be any tears.
An LED Letter light sign makes a great decoration for an eleven year old's room! As a preteen your little girl may be more interested in home decor and wanting to add her own personalized touches to her bedroom.
This unicorn drawstring bag set is a fan-favorite among preteen girls and makes the perfect practical Christmas gift that's also super cute! This has held up great and has been another favorite gift to give for birthday parties as well! I also love to get one or two Valentine's Day gifts for my kids and this would be a fun one to receive then as well.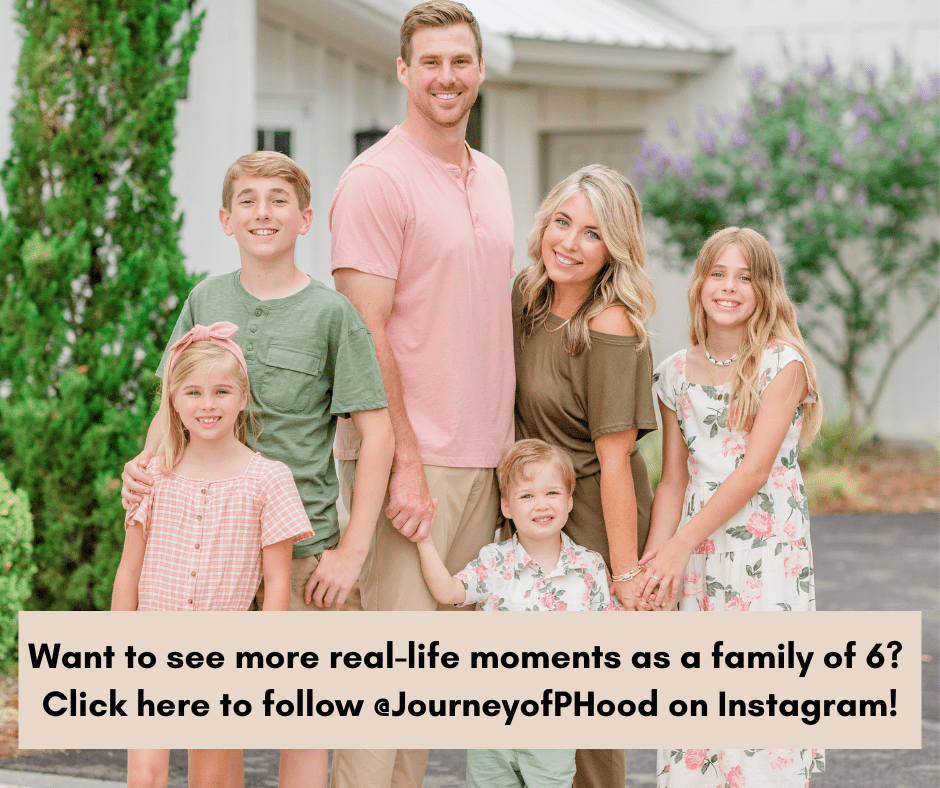 11 Year Old Gift Ideas for Boys
You may be on the hunt for birthday present ideas for 11-year-old boy or searching for Christmas gift ideas for 11 year old boys. As a mom of both boys and girls, I can admit that boys are tougher to buy for in the tween years than a preteen young lady is. I feel like when your son is a little boy it's easier but as they get older (hello sixth grade!) they get tricker and tricker to find the coolest gifts that will have their face light up with excitement. I hope these ideas make that hunt a little easier for you!
Make science fun with this Super Gross chemistry set that encourages STEM skills while satisfying an eleven year old's fascination with weird, creepy stuff like slime! Older boys can handle following the step by step instructions independently and it's a great way to sneak educational toys under the Christmas tree or in their birthday gift stack without them even realizing they are learning while playing 😉
This Motion Detector circuit board building set is a super cool project that teaches engineering-based STEM skills in a really interesting way! My son has so much fun figuring things out and enjoys critical thinking and the best part is you have a finished product at the end that can be enjoyed!
An over the door basketball hoop makes a great addition to a sporty 11-year-old's room. My husband has fond memories of having a basketball hoop in his bedroom – even all the way through high school!
This Air Hogs split shot rocket is one of the best toys for kids, especially eleven-year-old boys! It's a great way to get them playing and having fun with outdoor play.
Add an extra level of fun to any room with this tabletop basketball shooting game, perfect for rainy days, a family game night, or just to crush boredom on the weekend!
A Glow in the Dark basketball is a must-have for any sports-loving eleven-year-old! Great for playing outside on summer nights! This can be so fun for games other than basketball too – a family game of four square in the driveway even.
What goes great with a glow-in-the-dark basketball? A glow-in-the-dark basketball net! This has been great quality and it one of the top gifts I love to buy for older boys birthday party presents. It is so much fun and is a great choice for a "wow" gift without spending a fortune!
For practical 11 year old gift ideas, you can't go wrong with a simple trifold wallet for kids, which is also great for teaching them how to save and spend money responsibly! Young boys don't tend to carry purses the way girls do and now that he is in middle school and isn't a "little kid" anymore (goodbye elementary school!) he will appreciate having his own wallet to carry! The best gifts are often the most practical ones and this is also a way to allow him a bit more independence by being in charge of his own money when going places. Plus you can easily tuck a couple of fun gift cards in there as a surprise 😉
Archery gets a kid-friendly upgrade with this foam bow and arrow set, which makes for an awesome outdoor activity, especially if you have a big backyard or an open field! These things fly FAR! Great for target practice too 😉
My kids love NERF guns and we've had many different models come and go. One of our favorites is the NERF Disruptor Elite Blaster, which fires six NERF bullets from a chamber! Every tween boy (heck, every grown man!) loves Nerf guns and they will provide hours of fun!
Minecraft Dungeons for the Nintendo Switch combines the world-building fun of Minecraft with an immersive fantasy theme for an epic gameplay experience that 11 year old boys especially love! Minecraft is a great game for kids and provides a lot of entertainment value while also avoiding a lot of the more mature material found in teen-rated video games. I love that it has an add-on option to keep the game fun even as they may grow out of the original game.
The World's Smallest Super Soaker is the perfect stocking stuffer idea for an eleven year old! It's so cute, but don't be fooled! These are fully functional water guns! My son thought this was HILARIOUS and has had a blast surprising me in our house with a sneak attack 😉
NERF Rival Roundhouse is another awesome NERF gun choice to add to an 11-year-old's toy arsenal and makes for a great last minute gift too!
Up your kids' NERF war game with this tactical NERF gun vest that holds extra NERF gun bullets and more! Unique gifts are my jam and this has been one of the best gifts I gave my 11 year old son as he uses it all the time during NERF battles with his siblings and friends.
Kids around this age tend to love LEGOS, but the older they get, the more complicated builds they're likely to be interested in. The LEGO Star Wars Tie Striker Star Wars set is a great set, especially for Star Wars fans! I get my son at least one new LEGO set each year and he enjoys taking the time to put them together. Sometimes he even lets the younger children help and I love that LEGO brings the kids together to work on a shared project.
Go big or go home, am I right? If you're building a NERF gun collection, then the NERF Megalodon N-Strike Mega Toy Blaster is a definite statement piece! This makes for an excellent WOW present!
Lightsabers make grade-A 11-year-old gift ideas, especially if your kids are fans of the Star Wars franchise! This set of two are high quality for a reasonable price and are really great quality. They include sound effects, are a good price, and have provided great fun for our Star Wars loving crew. We have purchased lightsabers directly from Disney and the quality is SO disappointing! These have been a much better investment!
Nerf gun bullets make a great gift for kids who love Nerf guns! You know how quickly those things can go missing, so having a stockpile on hand will definitely be appreciated! I like to buy my son a big set of bullets every year so I don't feel guilty tossing bullets I find randomly around the house 😉
What do you do if you get hit in the eye with a Nerf bullet? Find out here!
The Minecraft Encyclopedia is a very useful resource for kids who enjoy Minecraft and want to build an in-depth knowledge of the game! If your tween boy doesn't love reading this is a great way to encourage good habits for reading by learning about a game he already loves! He gets the great game skills and you get a child who enjoy reading a book – win win!
11 Year Old Gifts: Gender Neutral
As a mom of four kids I really, really appreciate every opportunity to purchase gender neutral gifts! It can be tricker as kids get older, but there are still plenty of gift ideas for 11 year olds that don't have to be gender specific. Here are some great gift ideas mine have loved!
For older fans of Harry Potter, purchasing this illustrated companion novel, Fantastic Beasts and Where to Find Them (adapted into a movie series) is the perfect way to expand to storyline! I'm planning to purchase this for my 11 year old daughter this year and know she will love it and it'll open the door for us to watch the movies as well.
The wildly popular Harry Potter book series is a favorite with this age group. After all, the series starts when Harry turns eleven years old! Gift them a Harry Potter paperback book set to encourage them to read or to surprise your Potterhead who already loves the books. My intention was to wait until my kids were 11 to introduce the Harry Potter books, even though my daughter loves the audio books and has seen the movies and is basically Harry Potter obsessed – she's just now working her way through the actual books for the first time.
Eleven year olds appreciate being treated like young adults, so gifting them with a pocket knife is one way to show them you trust them! This is the big gift my 11 year old daughter has asked for this year. Both boys and girls will appreciate being trusted with this responsibility and it's a great bonding opportunity to teach them how to use it and handle it properly.
Older kids can appreciate classic board games, which is why adding a Domino set to your 11-year-old gift ideas list is a great go-to! I know in our family I tend to focus on the latest coolest games and forget that classics are classic for a reason. My upcoming 11 year old has just plain dominos on her wishlist for her 11th birthday.
A stylish insulated water bottle allows older kids to express themselves while encouraging proper hydration! A win-win! When I'm on the hunt for stocking stuffers I like to choose items that are fun surprises and this is a cute one to stick in a stocking for Christmas morning or give as a birth day gift too!
A Fujifilm Instax Mini 11 Instant Camera is a fun piece of technology that older kids can enjoy and use to make their own memories with friends and family!
Kids love slushies, and being able to make them at home anytime they want, out of just about any liquid, almost by magic? Say hello to the slushy maker cup, a fun novelty food item that apparently went viral on TikTok!
These light-up gloves are just plain fun and make a great stocking stuffer for kids who enjoy fun novelty items they can show off to their friends! So fun for sleepovers or late nights making up games and would be great for an epic game of tag.
Why go to a laser tag arena when you can gift this infrared laser tag set for kids to use at home with their friends and siblings? Eleven year olds enjoy the active game but it's actually just as fun for younger kids, too! Laser tag is one of my favorite family gifts we've gotten for our kids. They LOVED it and play it all the time and it's a great activity when all the cousins come over too.
Most eleven year olds can be trusted with bigger pieces of technology, and if you feel like your preteen is at that stage, then an Apple Watch can be a seriously mind-blowing gift for them to unwrap on Christmas day! In our family, we are delaying phones and social media for as long as possible and made the decision to invest in an Apple Watch. It's been SO great! Our kids use it when they are going somewhere without us (like a drop-off birthday party), when they have a field trip or after-school activity, or when we visit theme parks. I love that it's literally attached to their wrist so there are no concerns about losing it. It allows us to see where they are, easily communicate while also not having much other things they can "do" on it.
You can't go wrong with a good pair of tie-dye crocs for easy, everyday wear! My girls are Crocs obsessed and they make a fabulous gift!
Another big technology milestone on the 11 year old gift ideas list is the Kindle Paperwhite, which is a great way to encourage your middle schooler to read more books! While we still love physical books, Kindles are way more convenient for travel and can hold a ton more books!
This foldable scooter designed for older kids is sleek and cool, PLUS it's easy to pack up and store! We love our scooters and use them all the time. Most kids typically go through a growth spurt around this age so updating their outdoor toys makes for great gifts.
Fans of Star Wars will get a kick out of this unique and stylized Galaxy's Edge Sabacc card game, as seen in Solo: A Star Wars Story and made exclusively in conjunction with Galaxy's Edge at Disney World and Disneyland! This game is SO cool and is a perfect unique gift for any Star Wars fan.
You can't have a list of 11 year old gift ideas without mentioning the Nintendo Switch! A favorite in our family, I love that there are different game modes so kids can play by themselves as well as with family and friends! A big responsibility to entrust to an eleven year old but they'll be ecstatic. It's also great because it travels easily!
Another good piece of technology to give as a gift around this age are a good pair of wireless in-ear headphones. Many eleven year olds start wanting their own "space" and being able to put headphones in and listen to music or watch their favorite show is a definite privilege!
A good pair of kids' wireless headphones goes a long way, especially for travel and screen time! As a preteen, the changing mood can shift and swing with those tender hormones. My preteen daughter loves unwinding by listening to music or Harry Potter audiobooks. We use these headphones ALL the time. They are perfect for road trips and airplane travel. I've been SUPER impressed with them and even the four-year-old does well with them.
For many families, it's more cost-effective to invest in an iPad that can double as a mini laptop when needed, especially if your kids have to use it for school. This keyboard case for iPad is easy to use and instantly transforms your tablet into a work-ready laptop! We bought our kids ipads for travel because they are so user-friendly and it's easy to set up parental controls. When our oldest turned 11 we bought him this keyboard and he really loved feeling more adult with his iPad it allowed him to use it for other functions than just gaming.
If your eleven year old is a big reader, then Wonder by R.J. Palacio is a fantastic middle grade book to give them as a gift! Full of heart, it has a fantastic message about kindness and not judging based on appearances. The movie would also make for a good watch but be sure to watch together as there are some scenes that may lead to discussions.
This Crazy Forts! Set is an ingenious idea that takes a classic rainy day activity and makes it even more interesting. Now your kids don't have to pull apart the living room furniture to make forts! Even my teenage son has so much fun with this set – in fact, he uses it more than anyone else in the family and he loves making forts for the younger siblings.
A dart board is a great addition to an entertainment room and kids can really have a blast with it!
Animal Crossing for the Nintendo Switch is a cozy, atmospheric game where players maintain a village populated by cute animals! Older kids can especially appreciate this lo-fi game!
A 6-port USB desktop charging station is a great way to keep a kid's desk organized, especially if they're super tech savvy! You know how messy all those charging cords can get!
If your kids love NERF guns half as much as mine do, then this shooting target electronic game is a fun way for them to target practice… on something other than each other, haha!
The number of LEGO sets on the market are endless, but I especially like this LEGO Donut Shop set and in the past, my kids have liked it, too! Of course the kit comes with instructions to build the city set but I love that LEGO also allows for kids to be creative and have a lot of fun making their own creations!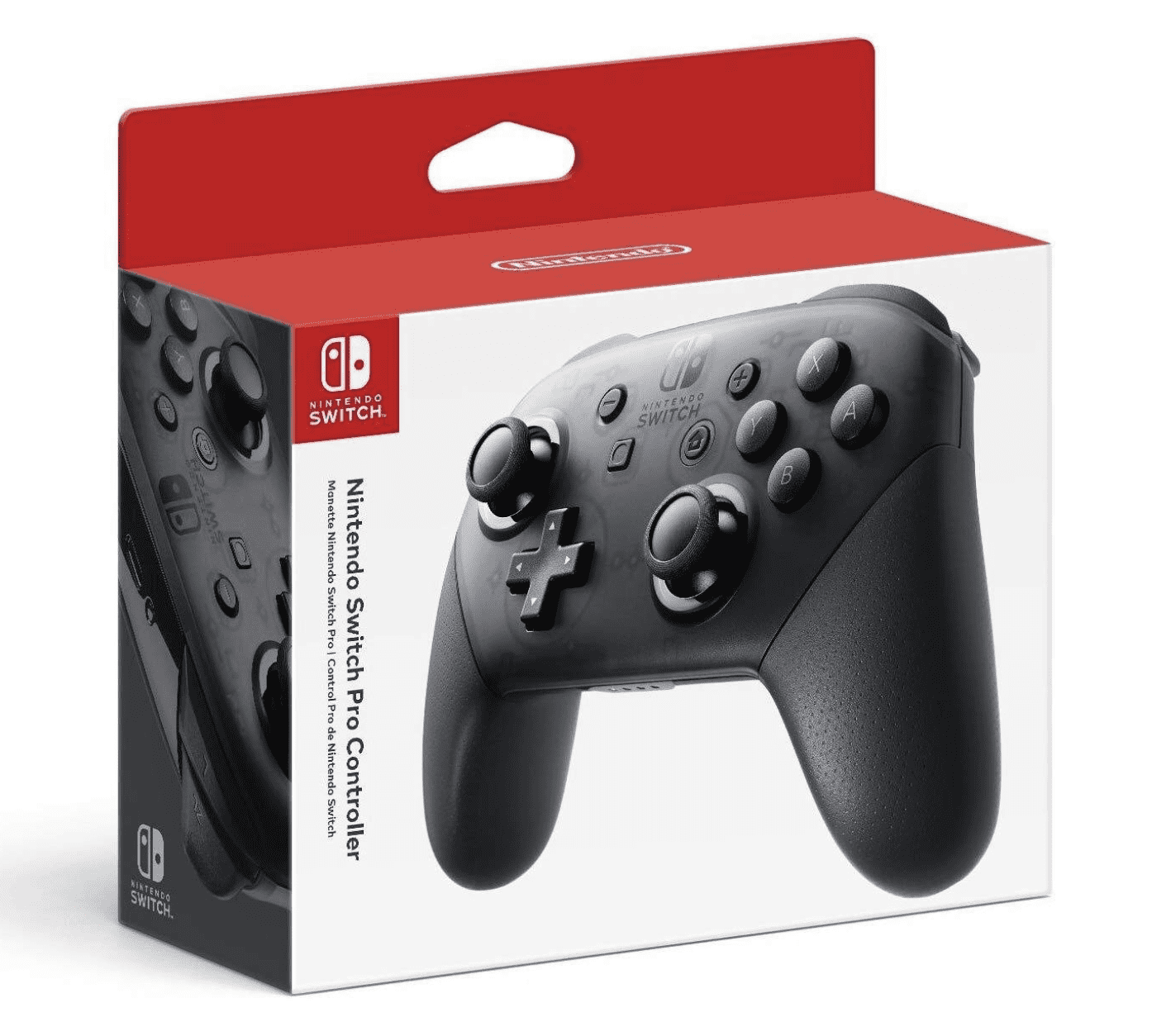 For gamers, having the option to use a classic controller instead of the Nintendo Switch can really enhance the gaming experience! This Nintendo Switch Pro Controller is definitely a big ticket item for an eleven-year-old!
Civilization VI is a world-building game perfect for preteens who are ready for more complex, strategy-heavy video games! This is a fantastic game that was my sons favorite at this age and continues to be one he enjoys even as a teenager.
I also highly recommend this Nintendo Switch charging station if you plan on buying, or already have bought, a Nintendo Switch for your 11-year-old!
For Nintendo Switch, the New Super Mario Bros U Deluxe game is a kid-approved favorite featuring all their favorite Super Mario characters!
Best Gift Ideas for 11 Year Olds: Final Thoughts
Eleven year olds are not as difficult to shop for as you may think! By paying attention to what they're interested in and what they want, you're sure to put a smile on their face when they open up their presents! Hopefully, this gift guide helped you to find that perfect gift!
Are there any other gift ideas for 11 year olds that you would recommend? Tell me about them in the comments!
And be sure to check out my other gift guides by age: