Considering a visit to SeaWorld? Here are all the best tips for visiting SeaWorld Orlando… and how to plan the ultimate SeaWorld day for your family!
Where is SeaWorld Orlando? SeaWorld Orlando is located in the theme park capital of the world – Orlando, Florida! It is in central Florida and in very close proximity to Disney World, Universal Orlando Resort and other theme parks. It is about a 15 minute drive from Disney World making it an easy add-on to your family theme park vacation!
If you're flying into the Orlando International Airport, SeaWorld is located just 20 minutes away. And if you're looking for a place to stay while visiting, be sure to check out our Vacation Rental Home located 3 miles away from Disney World and under 30 minutes from SeaWorld. It's easy access to all the major theme parks in the area with plenty of space to spread out and a great way to save money on your family vacation!
SeaWorld is a franchise theme park with multiple locations across the United States including SeaWorld San Diego and SeaWorld San Antonio. As I've only had experience at the Orlando location I will be sharing my tips and tricks for visiting SeaWorld in Florida in this post and cannot speak on details of the other two parks. Keep reading for all the best tips for visiting SeaWorld Orlando!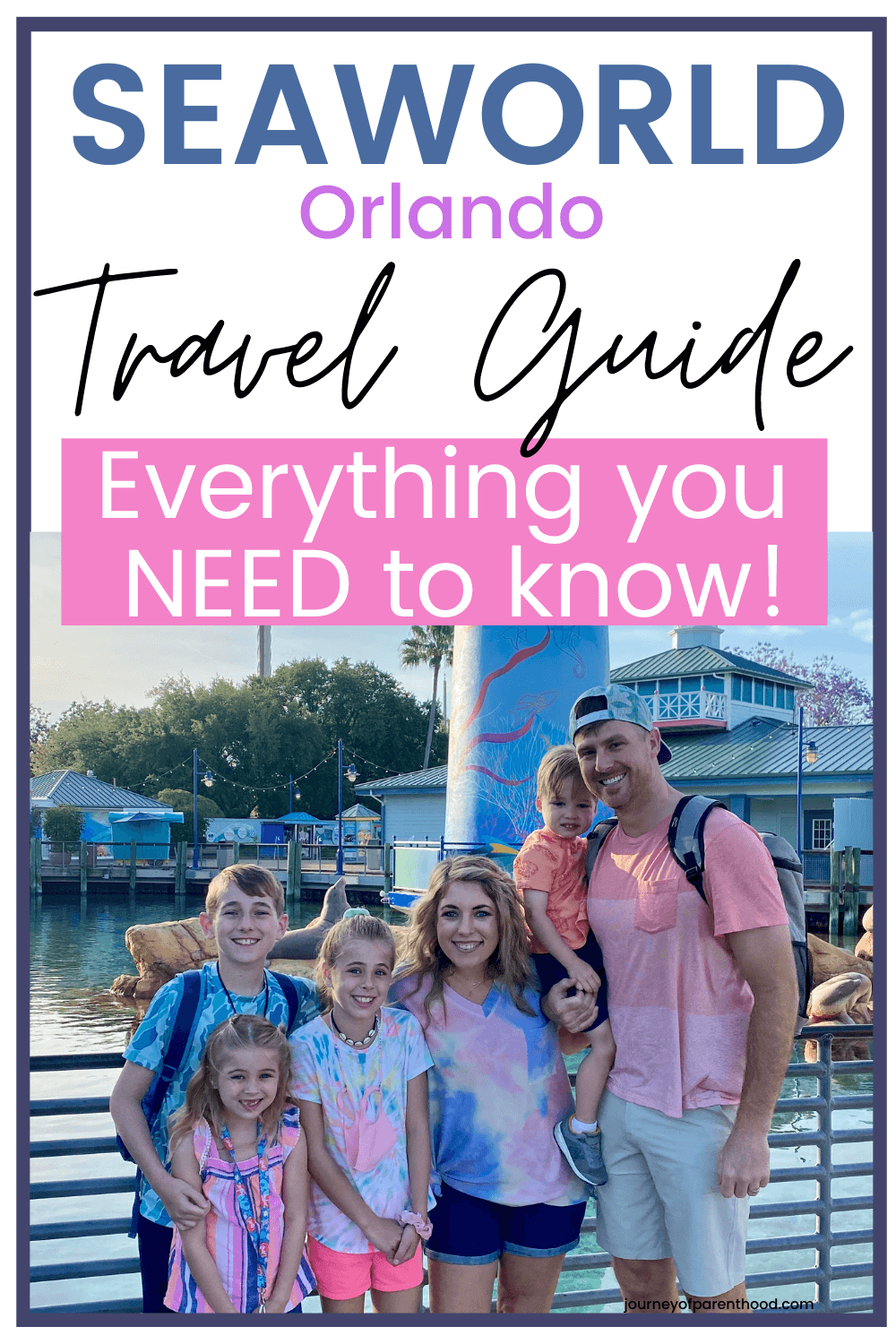 *Disclaimer: post contains affiliate links
Best Ages for SeaWorld Orlando
We have four children in a wide range of ages (the oldest is currently 12, the youngest is currently 3) and SeaWorld Orlando had a GREAT variety of entertainment options that allowed for all of our kids to have a super-fun day.
We were very surprised at the amount of thrill rides at Sea World. I always assumed it was alllllll animal focused but they have really stepped up their theme park game over the years with some awesome attractions that my thrill-seekers LOVED.
I was actually more surprised at the lack of smaller-child focused activities. I am glad we waited until our youngest was three to visit as he enjoyed the freedom of walking from animal exhibit to animal exhibit and was old enough to be fully engaged with the animal shows as well.
We visit theme parks frequently and my six year old struggles a lot in situations where she's not tall enough to ride attractions that her old siblings can ride. We have tears and frustration at Universal! But at Sea World she was ALL SMILES ALL DAY. There was a perfect balance of things for her to be able to do and enjoy!
Often when visiting a theme park I leave with a twinge of "mama guilt" either that my older kids were bored because the activities were more geared towards little kids or that my little ones spent their day either buckled in the stroller or waiting around because there weren't enough things to do for their specific age group.
Our SeaWorld day was a day where I left with ZERO mama guilt! EVERY SINGLE KID had an awesome time and I also really appreciated the way the park is laid out. Animal exhibits and experiences are located nearby all the major thrill rides which made it easy to take the younger ones to see animals while the older ones hopped on the rides!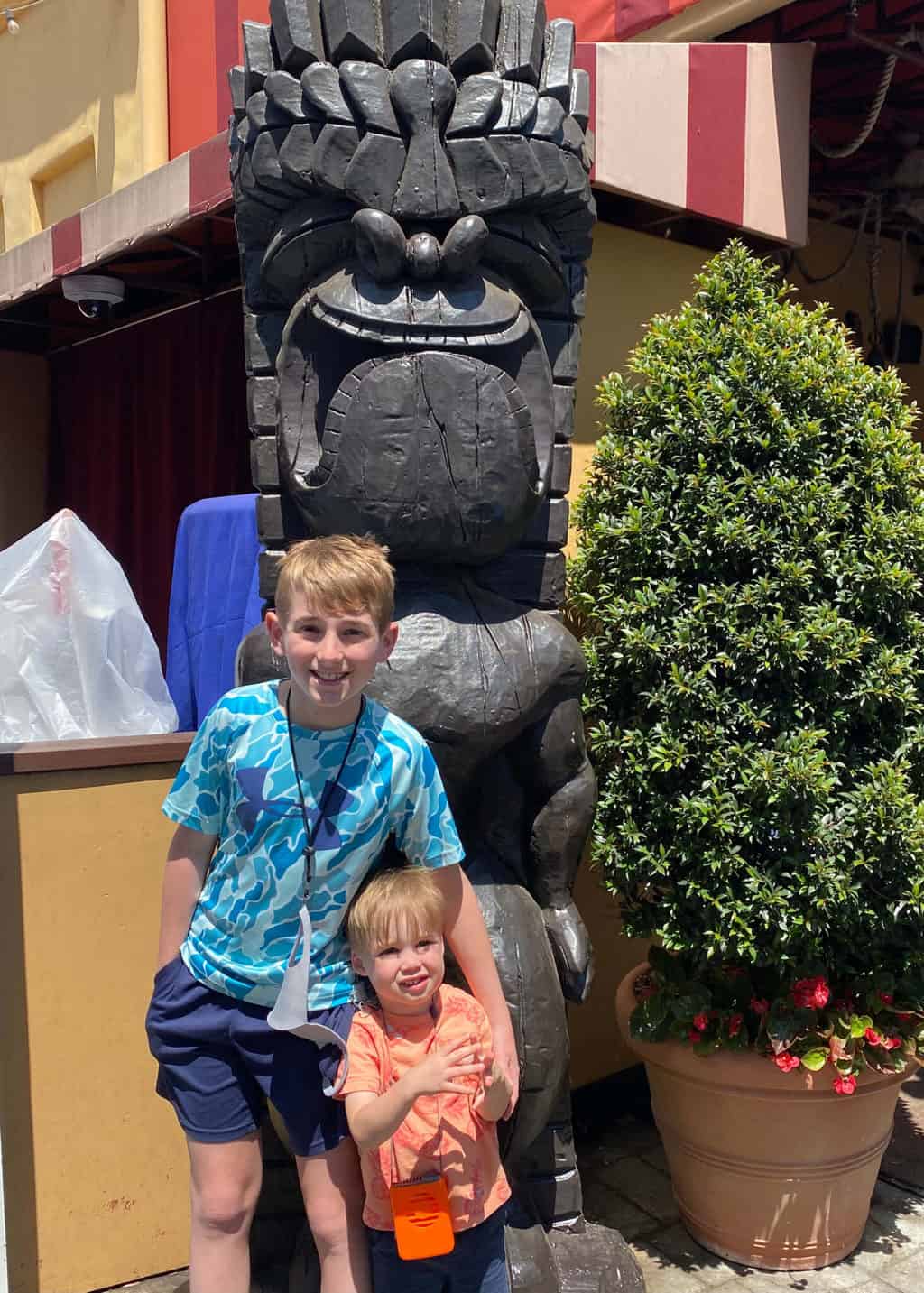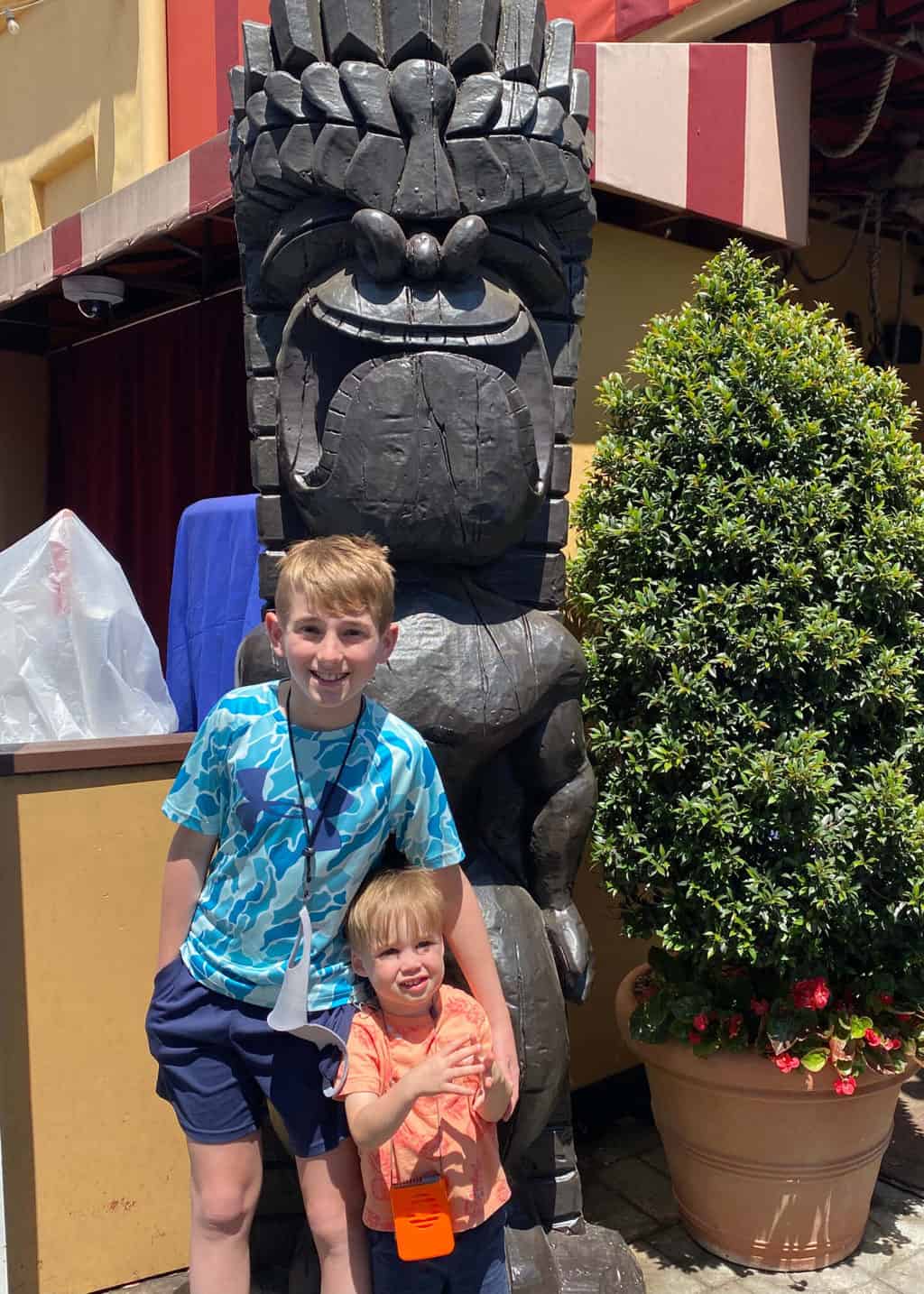 Tips for Visiting SeaWorld Orlando: Best Things to Do
When it comes to the best things to do at SeaWorld Orlando, something that I think they do very, very well is have an animal focus without only focusing on animals. There are many animal exhibits, aquariums, rehabilitation areas, lagoons and even feeding and touch tank opportunities. There are also a number of SeaWorld Orlando rides that are awesome and plenty of shows that easily help fill a full day at SeaWorld.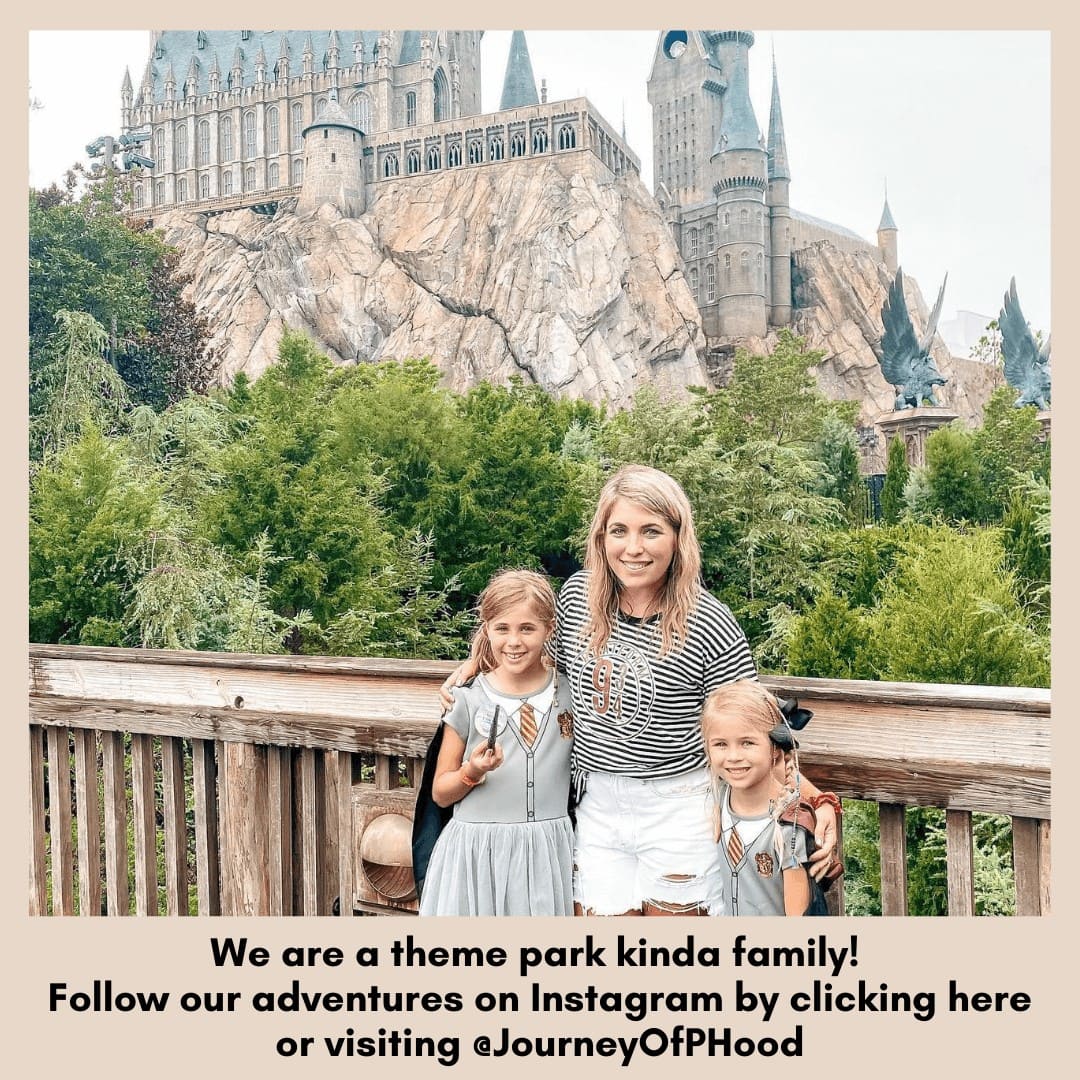 Things to do at SeaWorld Orlando: Best Attractions at SeaWorld Orlando
SeaWorld Orlando has something for everyone in the rides department, before I get to the best rides at SeaWorld Orlando let me go ahead and knock-out the less than stellar ones.
If you have a smaller/shorter child you may enjoy the Sesame Street Land at SeaWorld Orlando. Personally, I was not a huge fan of the area. It is set apart from the rest of the park so it meant separating from my family or making the older kids tag along.
The lines were long and the rides were more like a local theme park-type feel. A quick spin in a circle on an outdoor ride. My three-year-old did LOVE getting to ride without a parent with his siblings but I didn't personally think the lines and crowds were worth doing more than one ride in the area especially because my three-year-old is a wild one and doesn't really have the patience for a long line 😉
I did NOT take the time to explore the entire Sesame Street area so I do feel like I'm possibly giving it an unfair review, however the attraction options on the website look very similar to a smaller theme park we have near our home and I just don't see our family spending a lot of time in the Sesame Street Land section.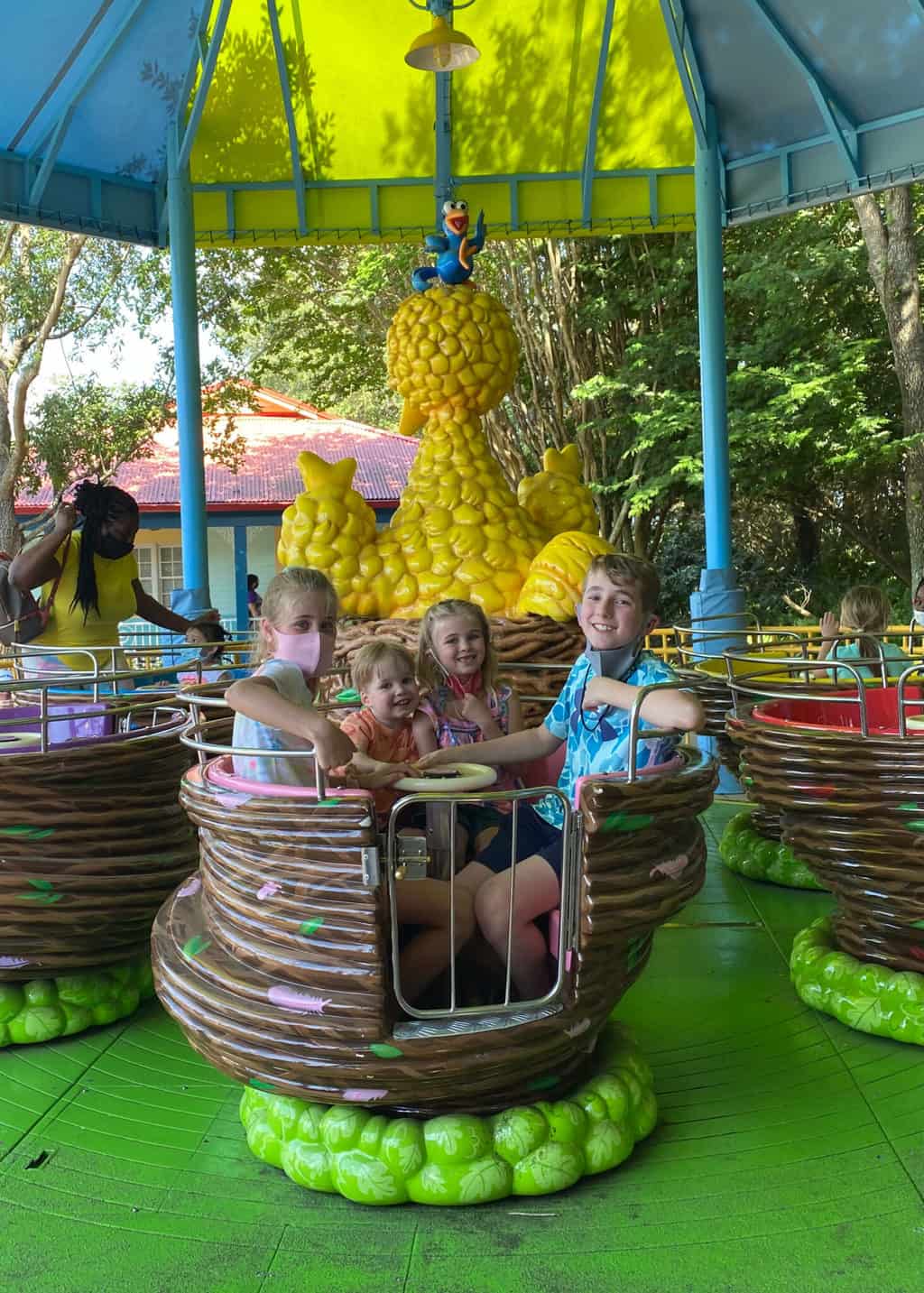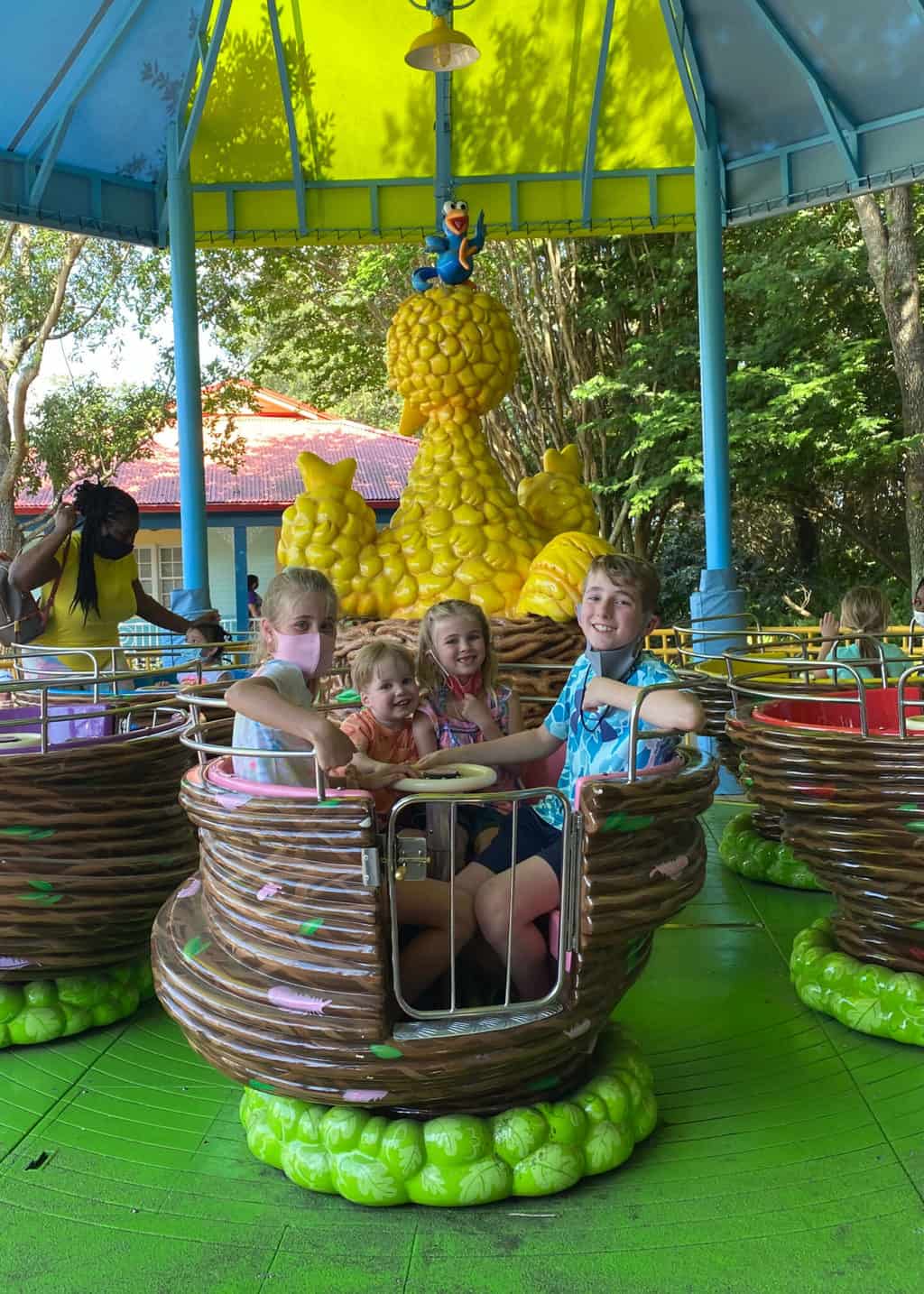 There are other ride options that are for the entire family such as Antarctica: Empire of the Penguin which is an indoor ride that takes you on a trackless journey through Antarctica and also leads you into an awesome penguin habitat!
The Sea Carousel is also a beautiful carousel that will bring back fun childhood memories for parents and be an interactive experience for kids of all ages as well. Even my 12 year old pre-teen son enjoys a good carousel ride 😉
Turtle Trek is more of a show than an actual ride but is 360 degree theater showcase and a great spot to cool off and give little ones something to do while learning more about sea turtles.
Once your child reaches 42″ tall more ride options become available. Including the two super-fun water rides at SeaWorld Orlando: SeaWorld Infinity Falls (a river raft ride) and Journey of Atlantis Water Coaster. On both rides you WILL get wet so prepare accordingly and enjoy cooling off in the Florida heat!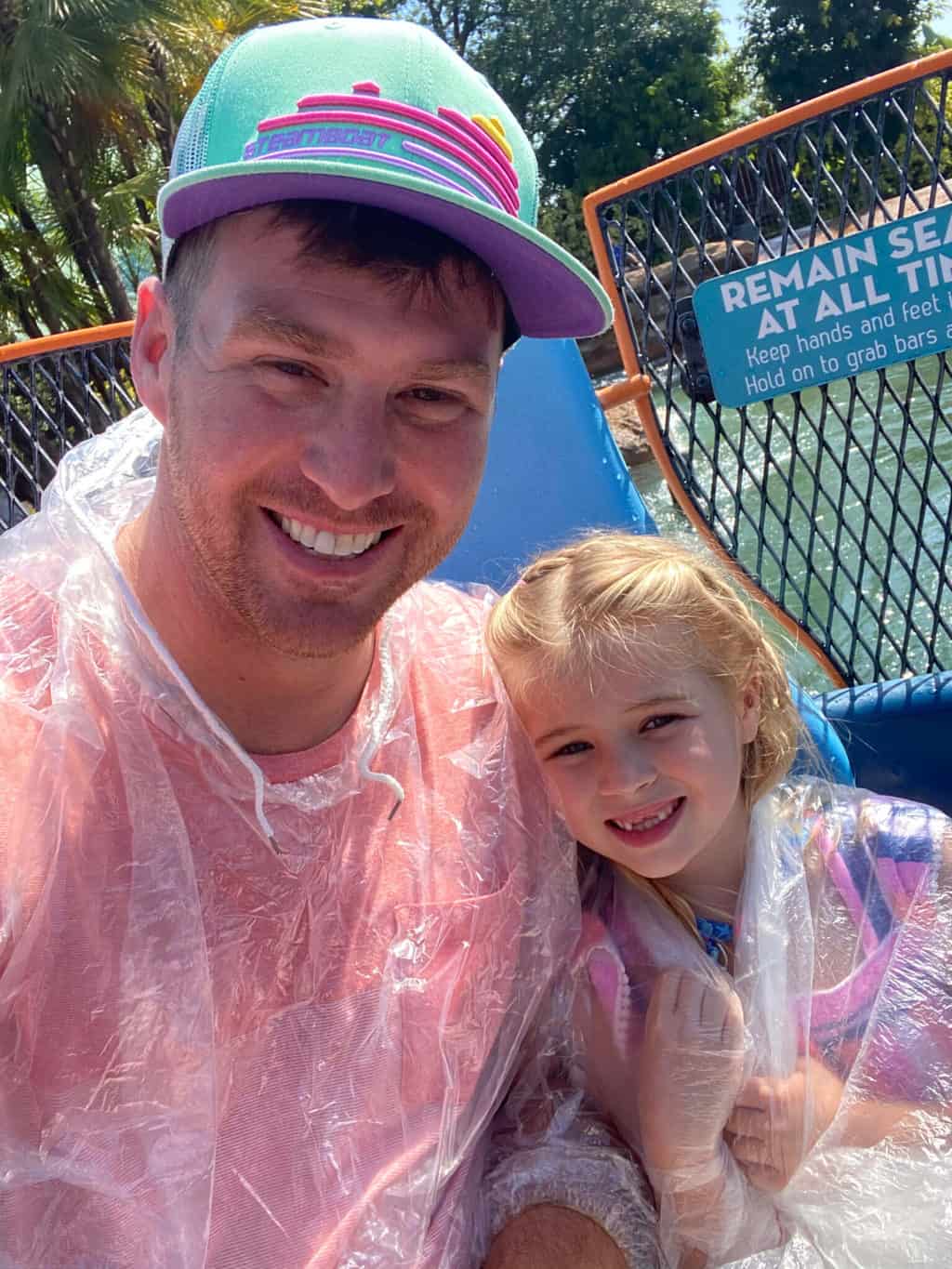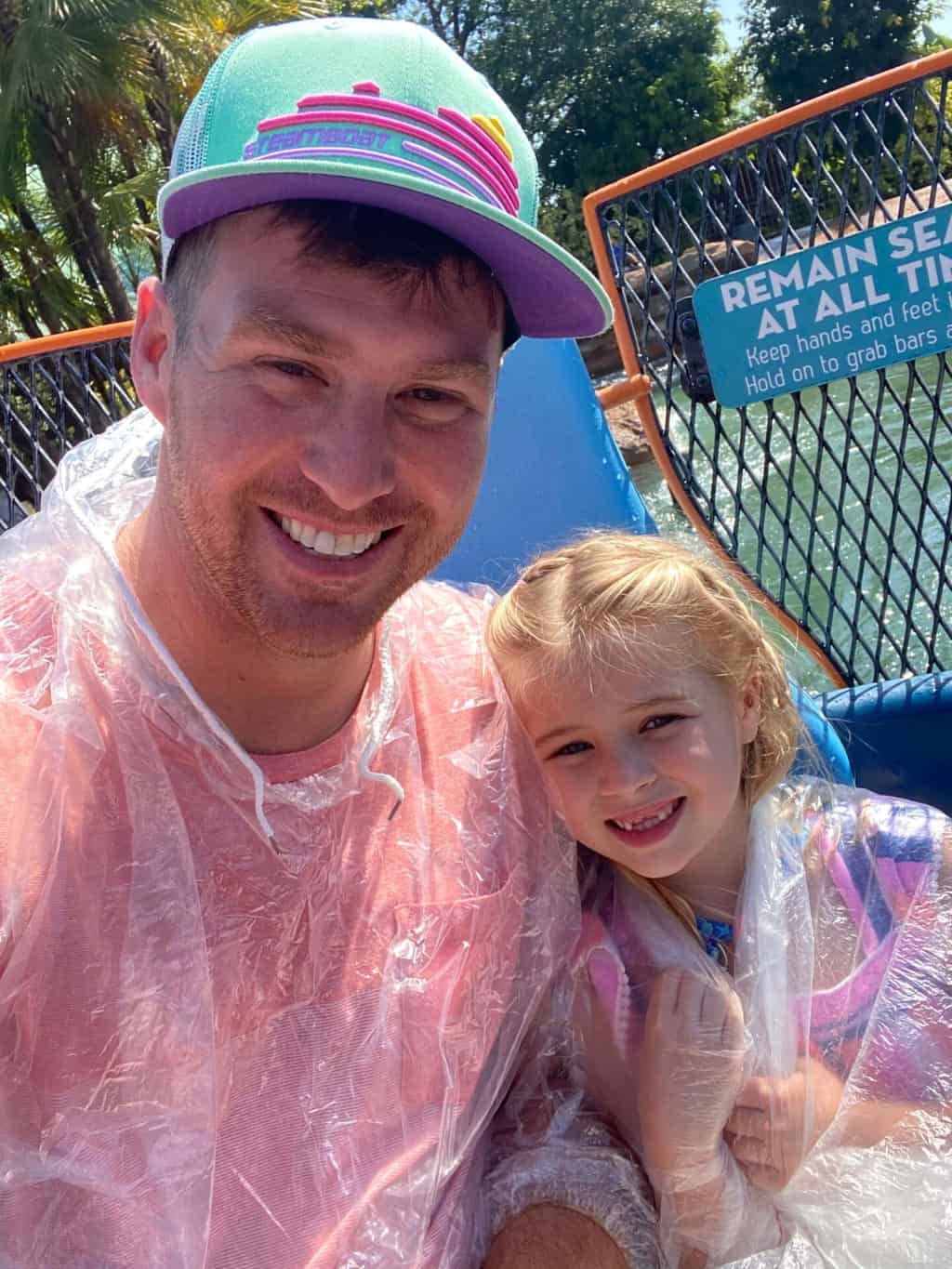 The BEST rides at SeaWorld Orlando though? Are the roller coasters. If you love thrills, you'll love the rollercoaster options at Sea World. We actually visited Sea World for my 12 year old's birthday because he loved the coasters so much! 54″ is the required height for the three main rollercoasters at the park.
Mako is Orlando's tallest and fastest roller coaster and is the hands-down favorite ride for my thrill-seekers. In fact, it's my oldest son's favorite rollercoaster he's ever ridden out of any theme park, and considers it the best ride by far at SeaWorld!
Kraken is Orlando's only flourless steel coaster and Manta Roller Coaster is the only flying coaster of its kind in Florida.
Ice Breaker is a new rollercoaster coming to SeaWorld Florida soon and will have the steepest vertical drop in Florida!
SeaWorld Orlando Guide: Quick Queue Unlimited – Is It Worth It?
SeaWorld Orlando offers add-ons in addition to park admission. One of which is the Quick Queue Unlimited. This add-on is comparable to the FastPass system at Walt Disney World or the Express Pass Unlimited at Universal Studios Orlando or Universal Islands of Adventure.
Its pass allows the unlimited front-of-the-line access to the most popular attractions at SeaWorld Orlando including Mako, Manta, Kraken, Antarctica: Empire of the Penguin, Infinity Falls, and Journey to Atlantis.
We made the decision to purchase TWO of the Quick Queue Unlimited passes. One for my husband and one for my oldest son as they were the ones who would get the most use out of the passes so they could hop on the thrill rides without waiting.
Not only was it a perk for them not to have to wait in line, it was also beneficial to the rest of our party so we weren't waiting as long for them to ride the rides either!
The price of the Quick Queue Unlimited pass varies by season so you have to check for the specific cost for your travel dates. However, it was a very easy pass to use and very flexible on who could use it. We could have easily traded off who got to ride with the pass. My husband could have taken a different child or if two of our older kids wanted to ride something without Mom or Dad they could have used the pass.
While the pass is assigned to a particular individual in your party, SeaWorld employees do not care at all if you swap it out with each other or if the designated person is actually the one using the pass. In fact, when we left the park for the day we gifted our passes to another family to use!
As previously mentioned, we are theme park people. Part of us visiting the parks so frequently is that we really, really don't like to wait in lines. We do all the things we can to avoid waiting in lines and as pass holders at theme parks we are the people who get there early, walk on all the major attractions before the masses show up and leave at lunch time.
I knew in order for my husband (and kids too, but let's be real…mostly it's the husband I worry about!) to enjoy our day at SeaWorld that avoiding lines would be crucial. The Quick Queue Unlimited pass was 1,000 percent worth it for this reason alone! He and my son LOVED getting to walk on all the major attractions and were able to ride each of them three times during our day while still seeing all the shows and not missing out on any family time together!
We went over Spring Break and the cost was pretty pricey for the passes so it's worth looking into prior to your travel dates to price out the pass and see if it's a worthwhile expense for your family. Obviously the more crowded the park is the more expensive the quick queue pass will be but also the more effective and useful it will be too!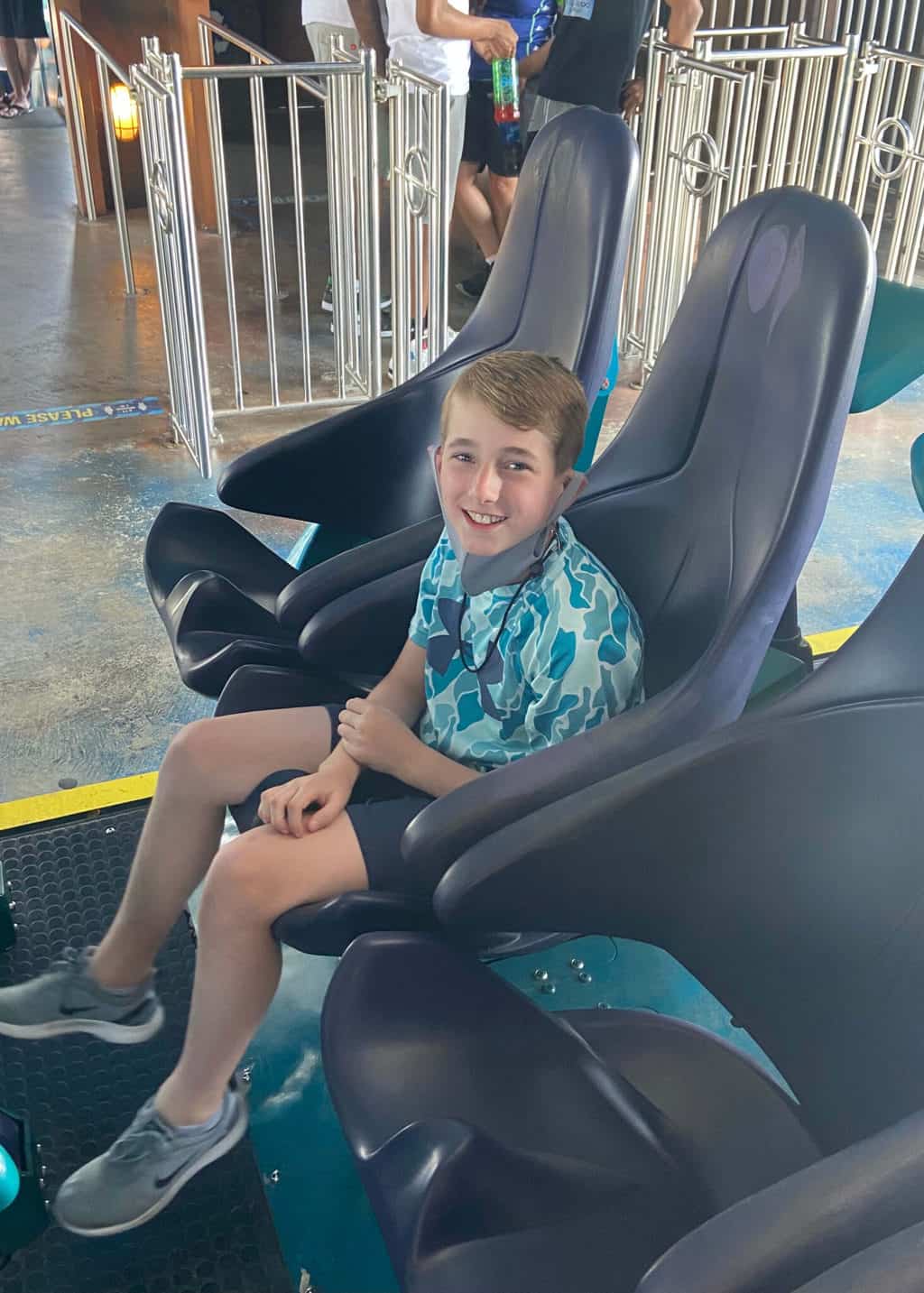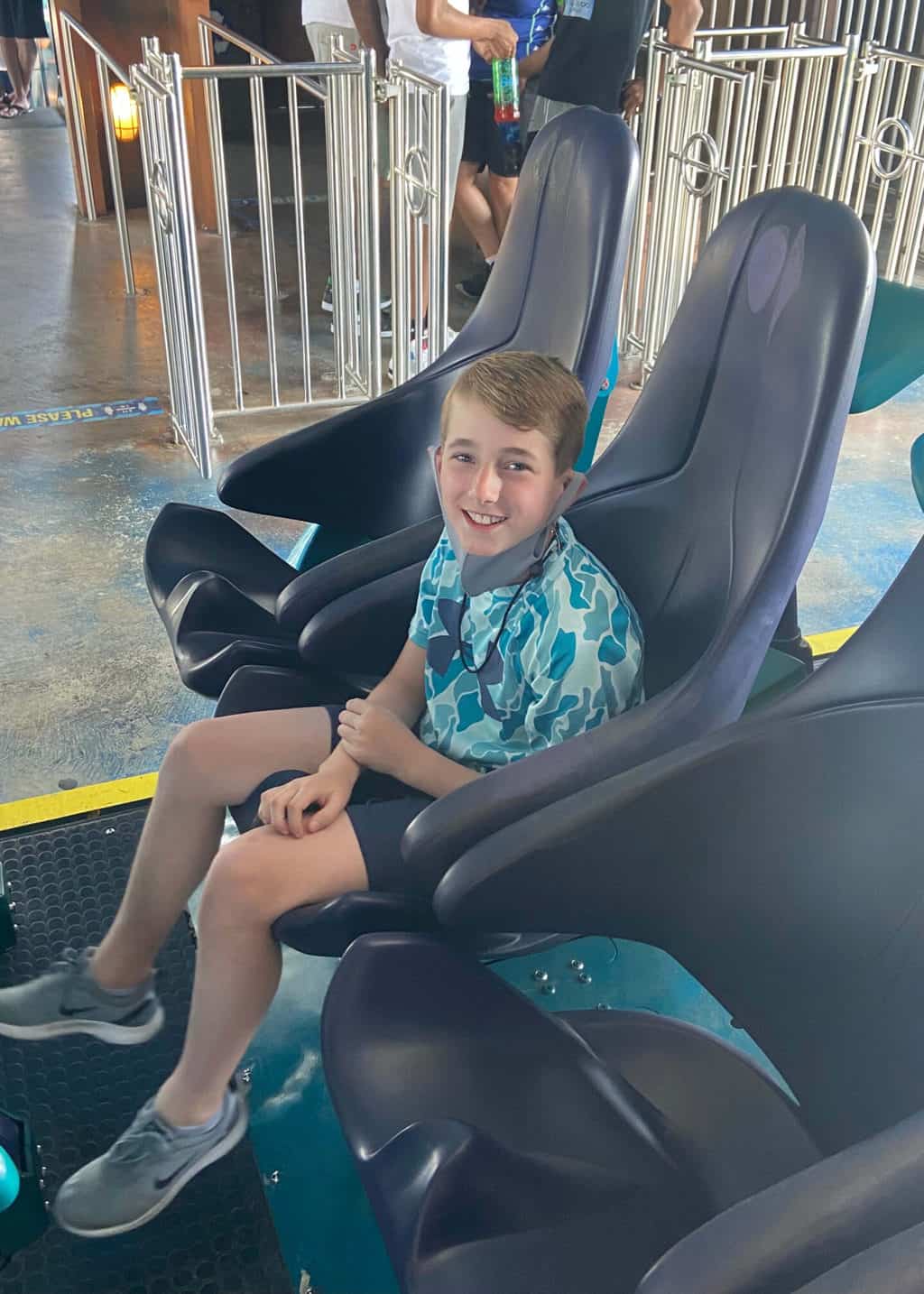 Tips for Visiting SeaWorld Orlando: Shows at SeaWorld Orlando
Growing up my family loved SeaWorld Orlando and I have vivid memories of watching the SeaWorld Orlando shows. I loved Shamu and sitting in the splash zone!
Bringing my kids to SeaWorld brought back a lot of fond memories for me and a big part of the day was spent planning out when to watch the shows!
The three shows we watched were Dolphin Adventures, Orca Encounter, and Sea Lion High: The New Class.
We did not see the new Rescue Tails, Elmo Rocks, or Ignite – Fireworks Spectacular.
All of the shows we watched were in large arenas with sections marked off for "Splash Zones" where you WILL get wet!
Of the three shows, I will say the BEST Is the Sea Lion show! It's super fun and interactive and silly and everyone of all ages loves it! Who doesn't love sea lions?
SeaWorld does offer an upgrade option for reserved seating. We did not purchase this upgrade nor do I think it's a worthwhile expense. The shows are in large areas with TONS of seating and even visiting during social distancing and with health and safety guidelines in place, we had no issues finding places to sit and didn't have any problems with being able to see!
Every seat is a good seat as far as viewing goes! We actually learned that sitting higher up allows for BETTER views because you can see the entire stage show and it allows you to more quickly exit the arena when the show ends too.
One of my daughters left the dolphin show wanting to be a dolphin trainer when she grows up and the other has a new-found love of killer whales. SeaWorld does a great job of having entertaining shows that also incorporate animal facts and tips for helping better our world and the habitats of these great animals.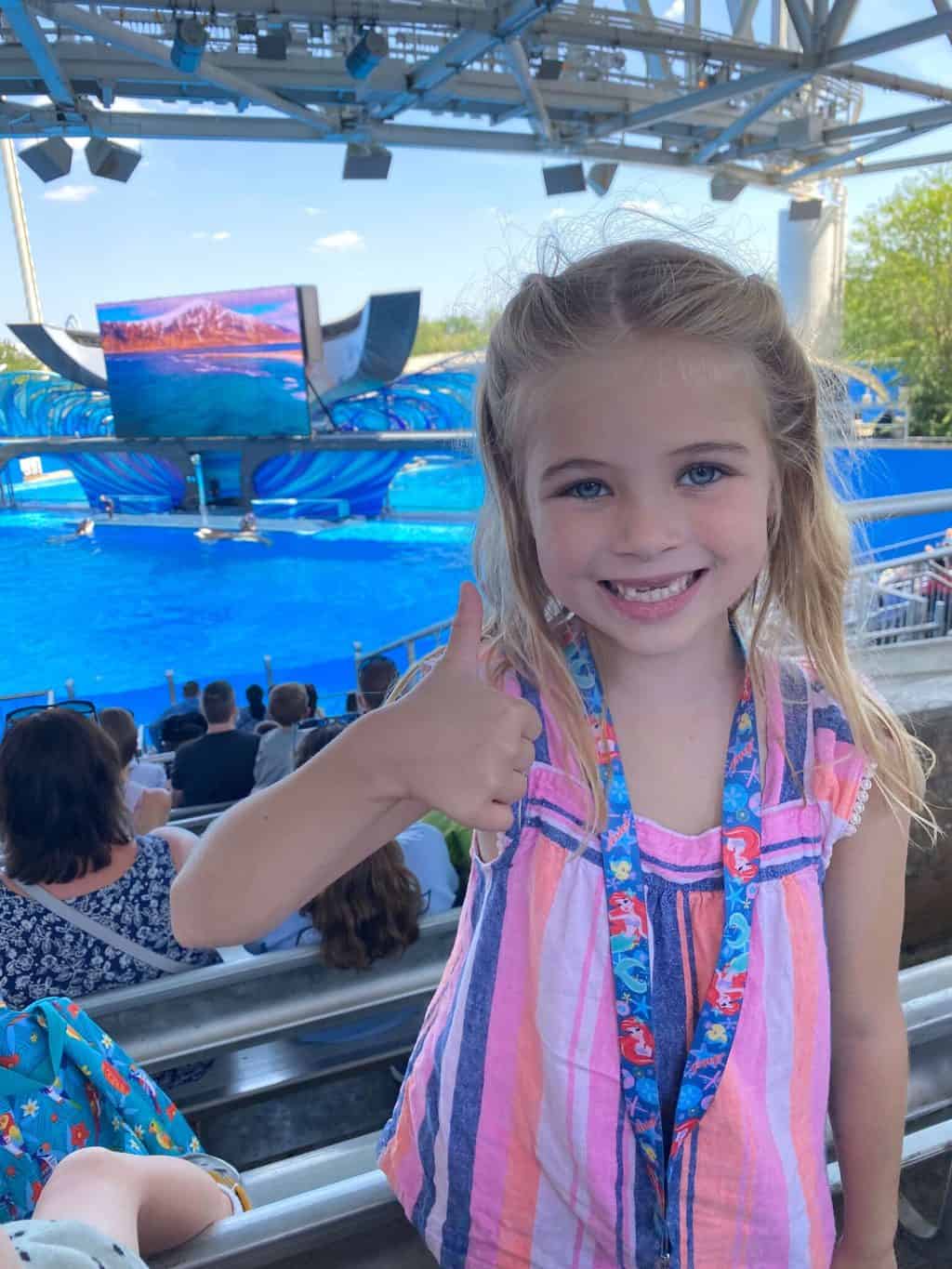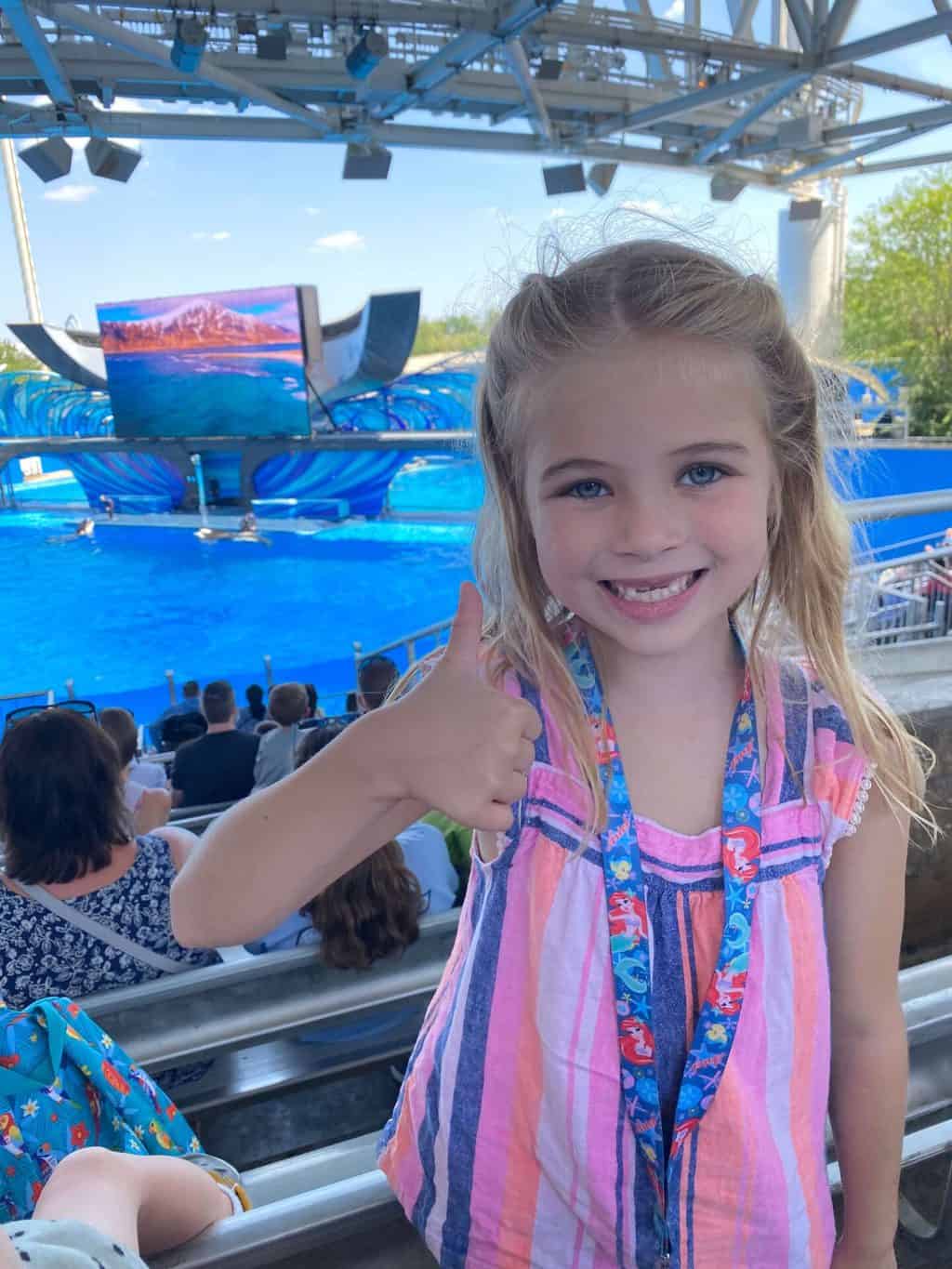 Things to Do at SeaWorld Orlando: Dining at SeaWorld Orlando
When wondering what to do at SeaWorld Orlando don't forget to think about all the dining options! The food at SeaWorld Orlando is LEGIT GOOD. When we visited for the first time with our extended family in April 2019 we all loved, and remembered the pretzel bites (located at Mama's Pretzel Kitchen…don't miss 'em!) and couldn't wait to go back for our 2021 SeaWorld Orlando trip to have them again and experience the other dining options that SeaWorld has to offer!
Voyagers Smokehouse is the most popular restaurant at SeaWorld so here is a little "insider tip" go EARLY for LUNCH if you want to eat there! The line starts about an hour before the restaurant opens for the day and stays insanely long until the park closes!
I've also heard great things about Sharks Underwater Grill but we were not able to experience it on this trip. Always good to have something to look forward to in the future, right? 😉
Everything we ate at Sea World from the start of our day until the end we enjoyed. It is for sure one of the best dining locations of the many Orlando theme parks.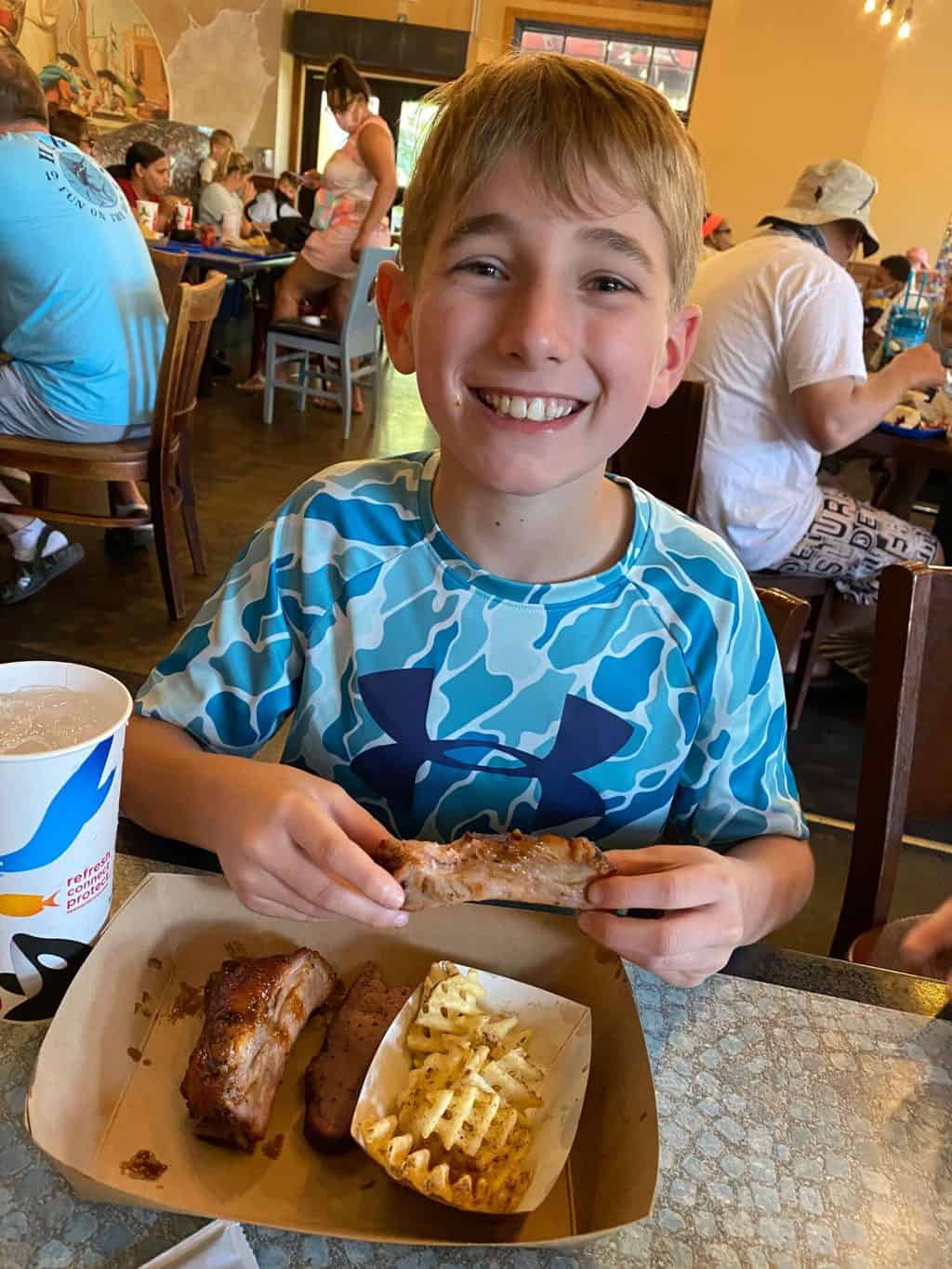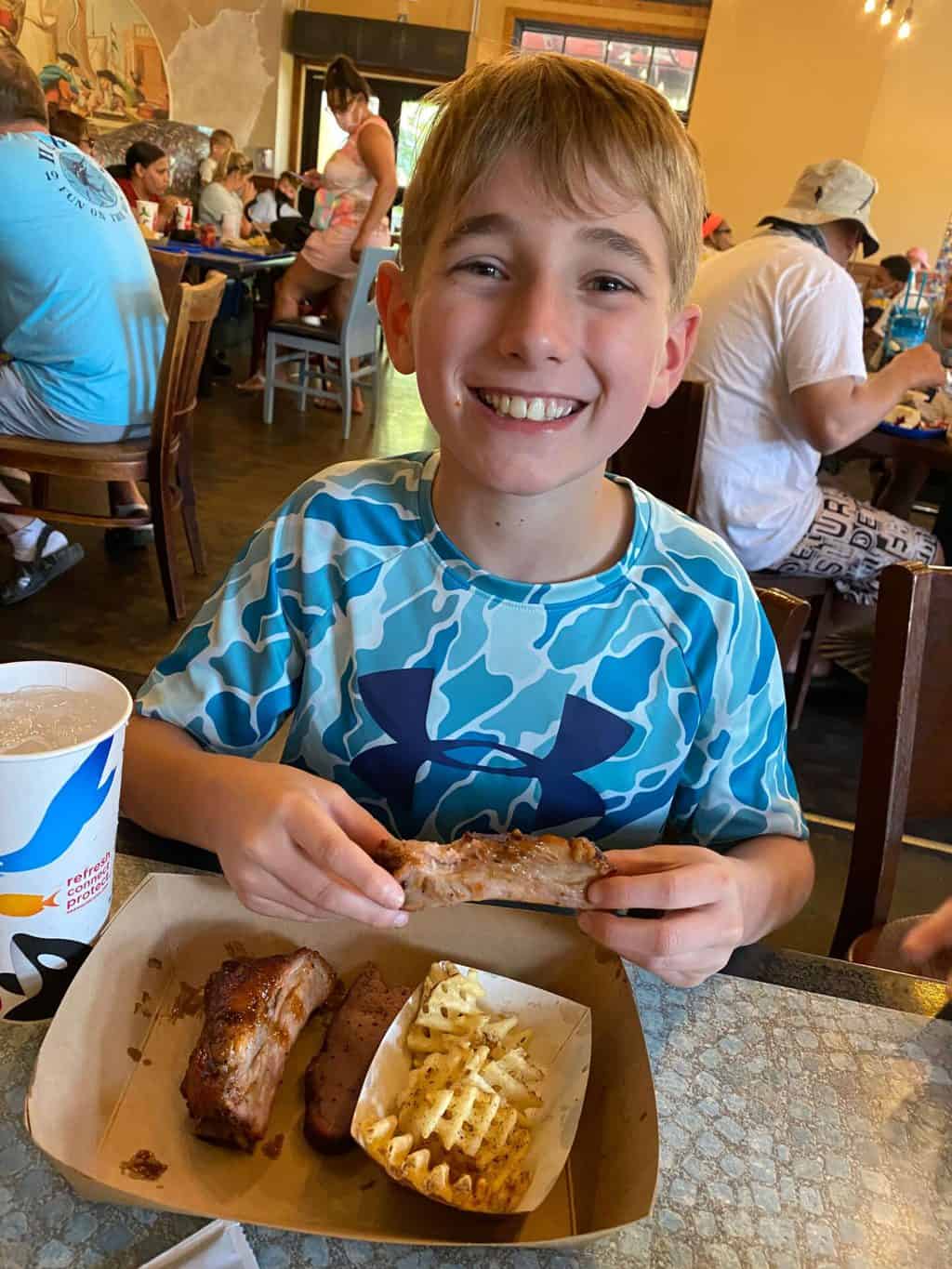 Tips for SeaWorld Orlando: All Day Dining Deal at SeaWorld – Is It Worth It?
When planning our visit we decided to splurge on the all-day dining deal at SeaWorld. Once per hour you're able to get one entree, one side item, one dessert, and one regular-sized non-alcoholic beverage per pass.
We had seven people in our party and decided to purchase 2 adult passes and 2 child passes and it was the PERFECT amount of food for our crew! The passes are assigned to individuals in your travel party, however, you do not have to wear the bands and the specific person does not have to be the one to order the food or even be the one picking up the food.
In fact, the employee who handed us the bands encouraged us not to wear them and to instead have one person in charge of them for the entire day.
The all-day dining deal IS well worth it, however, you do want to have more than one adult in your party to be able to allow the kids to enjoy the day at the park without spending every minute waiting in line for food. We did a LOT of dividing and conquering.
The food lines are LONG. We often waited for an hour in a food line. Thankfully my husband enjoys thrill rides and I enjoy shows. We swapped off who did what with the kids and having my mil with us was an added benefit as she gave us that extra adult to keep things going smoothly!
The food options were very filling and very delicious and several of the locations also allowed us to get icees as our drink which was an added bonus and so refreshing in the Florida heat!
The food is also easy to take on the go rather than having to eat in the restaurant too which frees up options for seating or eating elsewhere to help save time.
The price of the meal voucher varies depending on the date of your park attendance so it's something to consider in advance when planning your trip! We purchased the vouchers prior to travel and it was easy to collect the bands when we entered the park.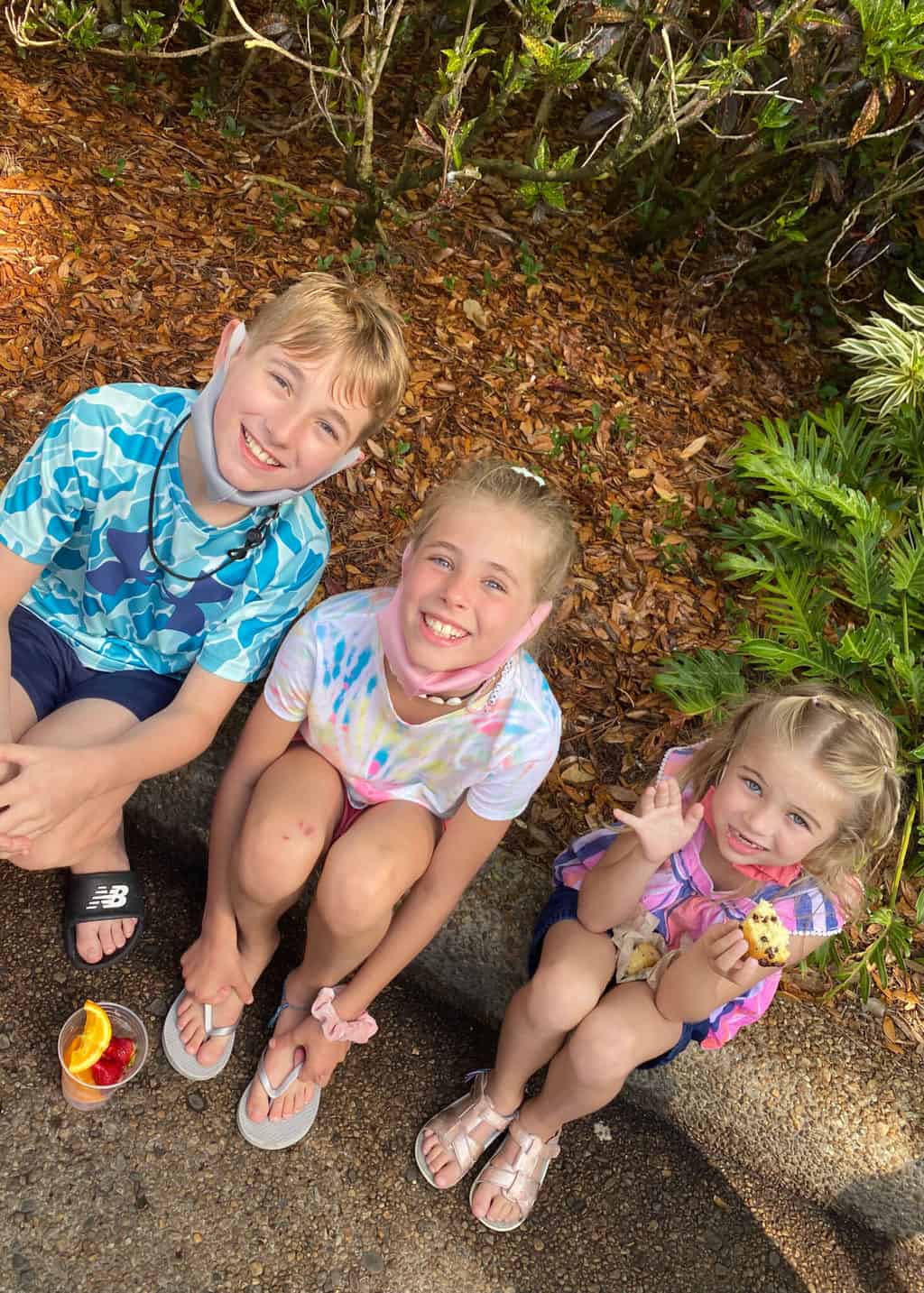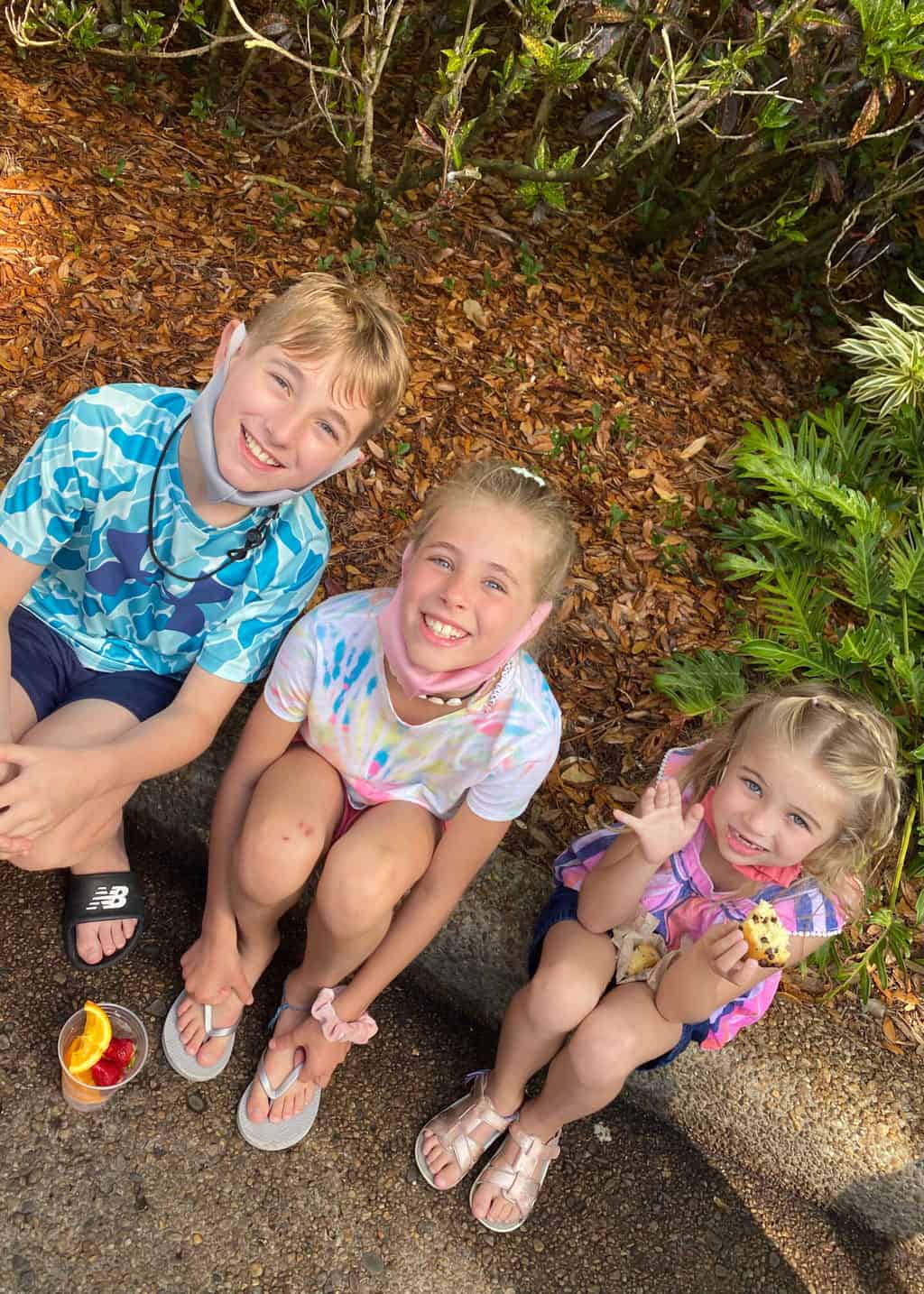 Tips for Visiting SeaWorld Orlando
Looking for things to do at SeaWorld and making sure you hit all the must do at SeaWorld Orlando while also wanting to ensure your day runs smoothly? Keep reading for my tips for the whole family when visiting SeaWorld Orlando!
We are a get-up-and-go sort of amusement park family. The BEST time to arrive at a theme park is before everyone else does. It sets you up to be able to hop on the more popular rides and attractions without super, crazy long waits.
However. When we arrived an hour prior to SeaWorld opening we were met with many frustrations. The park opened and we were allowed to enter but all of the rides we went to didn't open until later in the morning. The staff wasn't very knowledgeable or helpful so we spent a LOT of that precious "early park time" walking from attraction to attraction only to be told it wasn't open and they weren't sure when it would be.
I don't know if that's an everyday experience or if we were just unlucky. But if we were to go back I think I'd strategize a bit differently and have my husband run ahead to see if the must-do rides were open instead of ALL of us walking to each one.
Of course it's always best to purchase theme park tickets in advance as it speeds up the park entry process. If you're considering purchasing Quick Queue Passes or the All Day Dining pass you should also purchase those prior to your travel. It was VERY easy when we arrived in the park to show our vouchers and receive our passes.
We did all stay together as a family to pick up the passes so the person picking up the pass matched the person who the voucher was designated for but we were never asked for any sort of proof with that nor were we told we had to wear the bracelet passes. In fact, the employee encouraged us to just carry them with us rather than wearing them to make it easier!
Here are some more helpful tips for visiting SeaWorld Orlando:
SeaWorld Orlando does NOT allow coolers or outside food or drinks other than water bottles or refillable water bottles. We are very used to being allowed to bring in our own food items at Disney and Universal. We did still bring in some snacks in our bags and didn't have any issues with it. On a previous trip, we had a baby in our group and they also didn't mind us bringing in baby food-type items. I do think it's a luck situation regarding who you happen to have at the check-in process as to what they will allow in.
Since the food is SO good at SeaWorld and because they don't allow outside food inside it was a fun opportunity to do the dining plan for our family and it truly added to the joy and overall experience of our day even with the long wait times for food!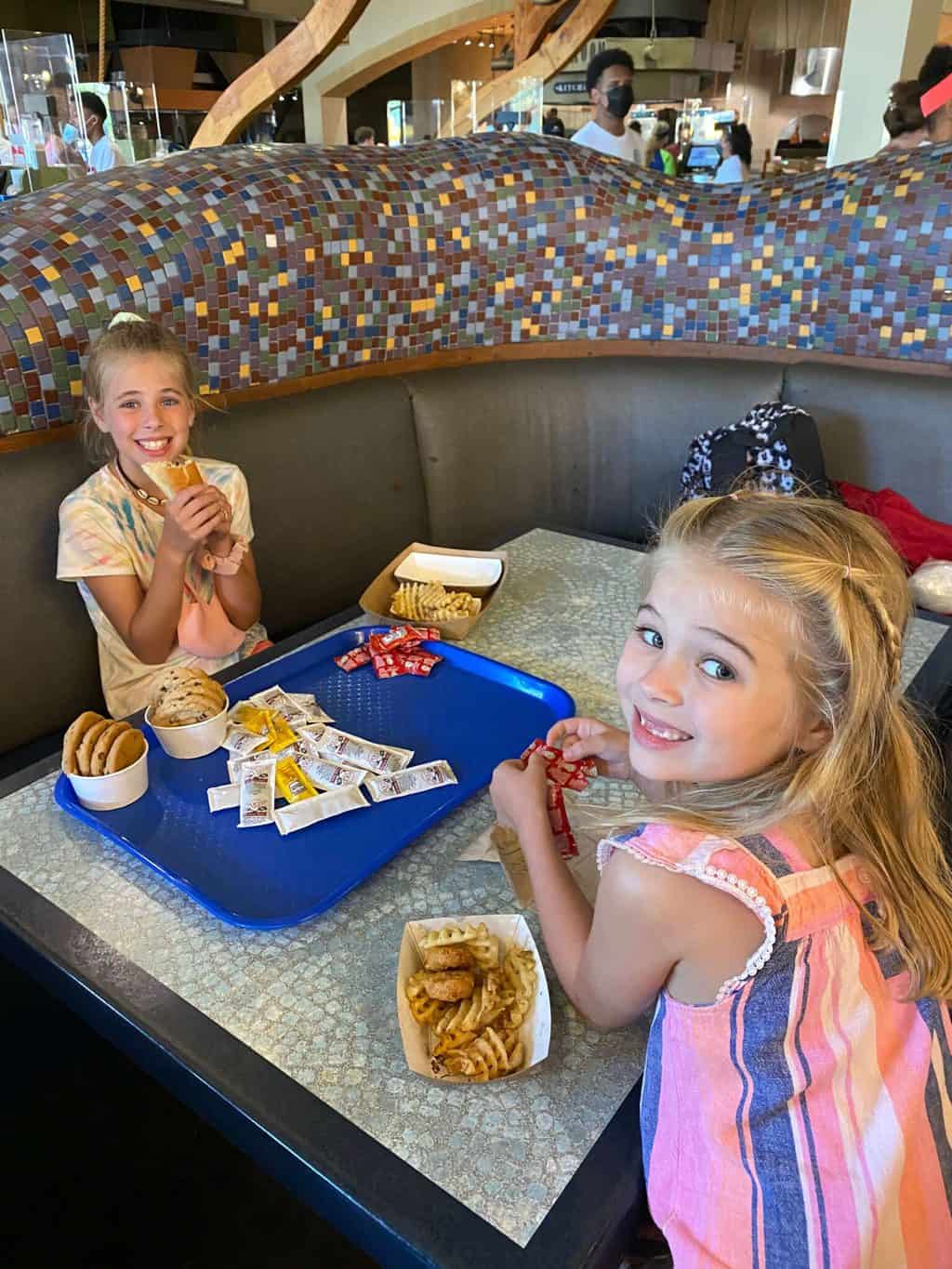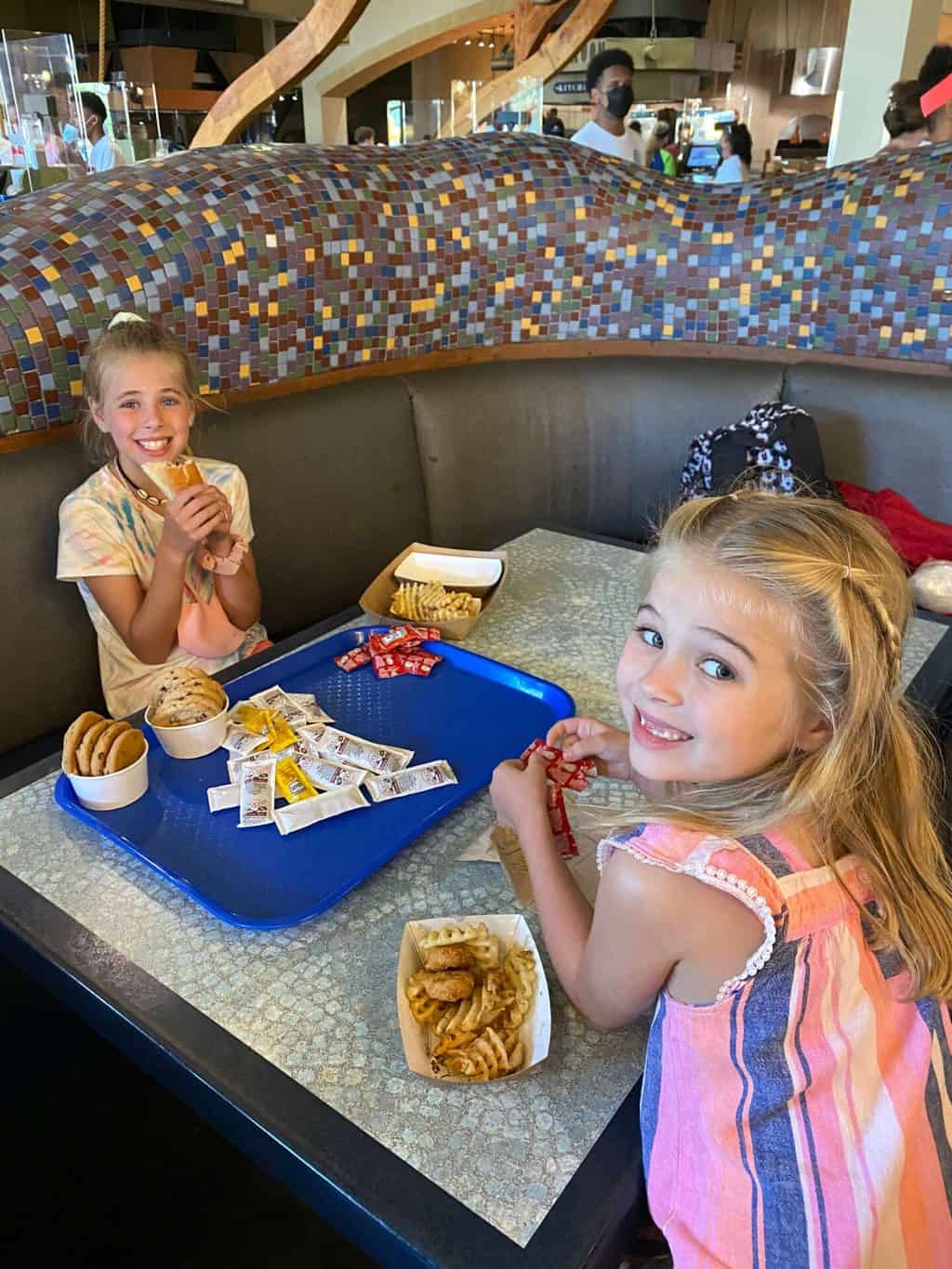 It is wise to have a little cheat sheet when coming to SeaWorld to know in advance which rides you want to do, which shows you want to see, and which restaurants you want to eat at (not all of them are part of the full day dining plan either!). I did some research prior to our day and put a note in my phone which helped a TON.
At the time of our visit they weren't handing out park maps (hopefully that will change as guidelines relax!) and their app is AWFUL. We actually got lucky and happened to chat with a sweet family in a line who gave us a park map they had and it helped us navigate so much better!
I personally wouldn't set aside a ton of park time devoted to exploring the Sesame Street Neighborhood. It is set apart from the rest of the park and not really conveniently located near the thrill rides or experiences. If you have little ones who need entertaining it's much easier to just walk through the animal exhibits while waiting on older kids to ride their rides! And let's be real… most older kids (and dads too!) don't really have a lot of interest in the animal experiences (except maybe the interactive exhibits).
The most important thing is to revolve your day around the shows. Each show only takes place a few times a day and you want to make sure to arrange your plans around the shows you want to see! We had a great system where we actually picked up breakfast and ate it while waiting in line for the show. Food is allowed in all of the show areas so it's a great way to save time by eating while waiting rather than taking up extra park time to eat a meal!
We noticed people started lining up for the shows about 30-40 min before the show started. If you have multiple people in your party it's great to split up a bit and let some wait in line while others trade-off. It's a great chance to use the bathroom, grab snacks, do a little shopping, or see the animal exhibits. There are animal exhibits near all of the show locations as well so it's a great way to keep younger children happy who may not be patient enough to wait in a line and then wait while seated for the show to start!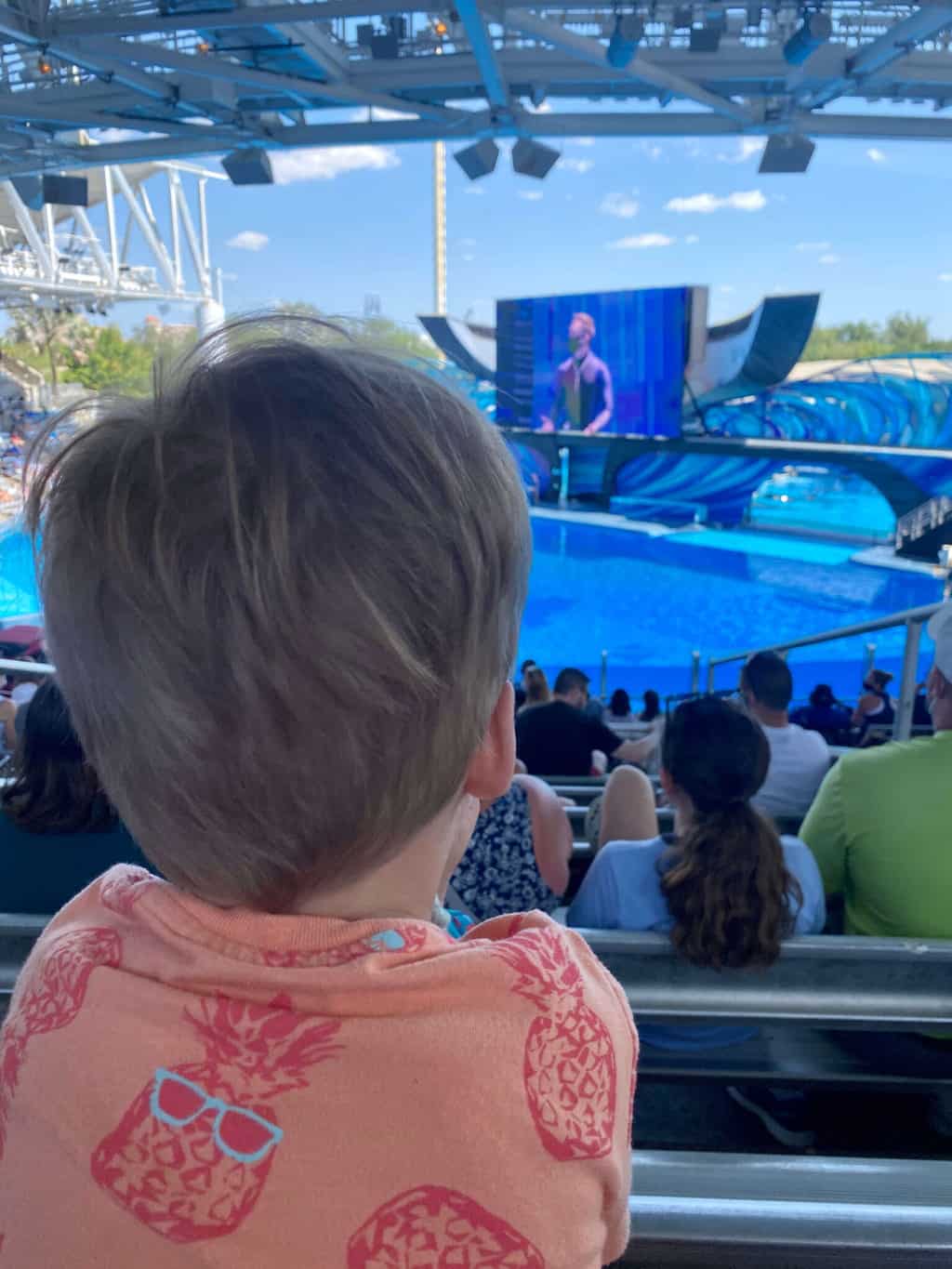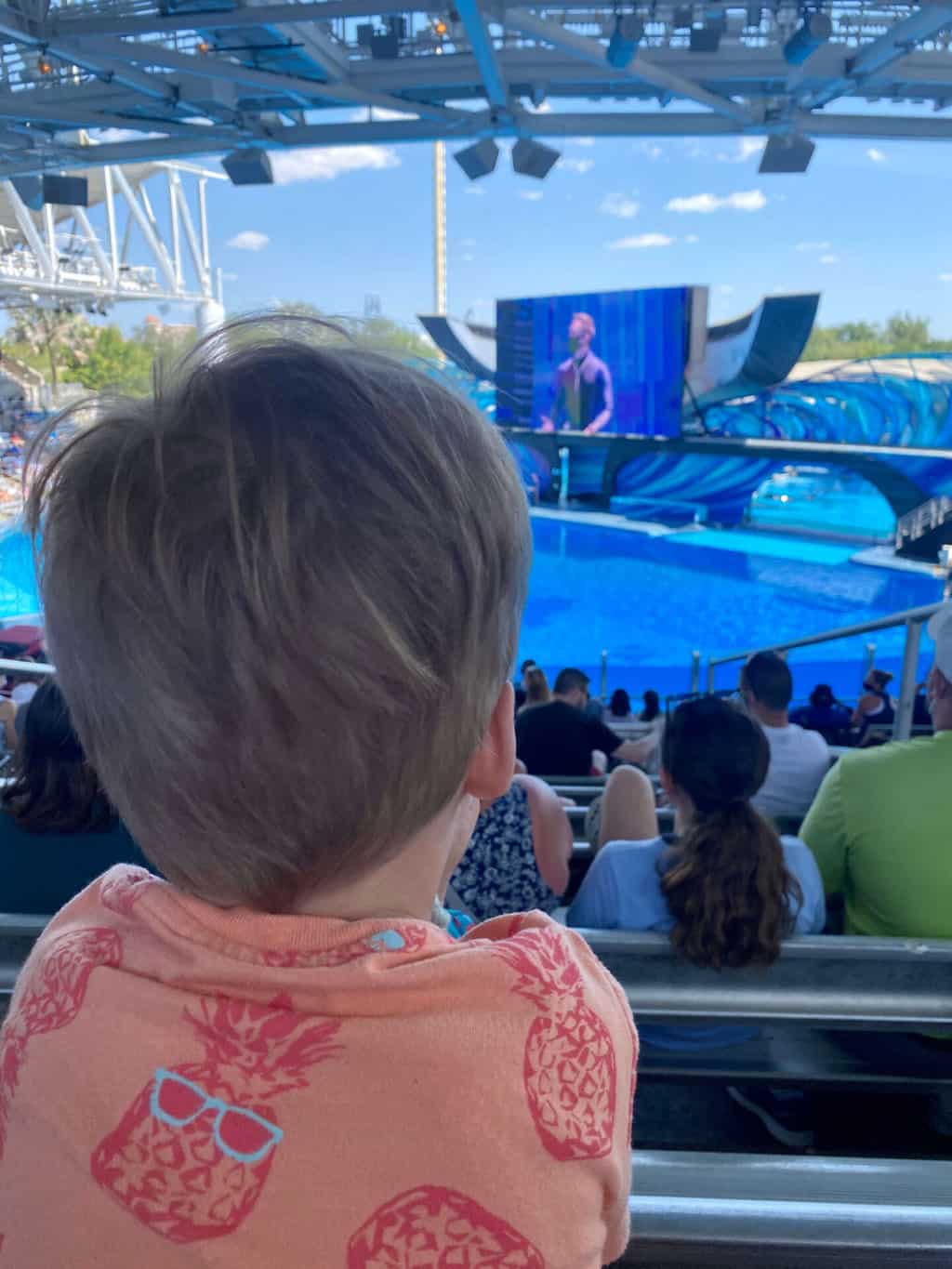 If seeing certain animals is of importance to anyone in your party make sure to plan ahead for that as well. All of the animal exhibits are VERY well done. So many details and lots of engaging things to see that you could easily spend the day just looking at animals.
I joke with my husband that someday I want to visit Disney's Animal Kingdom and just treat it like a legit zoo and walk from animal to animal and you could very much so do the same at SeaWorld. Even if you don't ride a single ride you can still have a lot of fun just seeing the animals and watching the shows (I didn't ride anything the whole day and I still loved it!).
We spent one full day at SeaWorld Orlando. Do I think we could have done a second day? Yes. We could have probably come back for a half-day and hit a few of the animal areas we missed. But we also didn't even stay the full day we were there either! By dinner time we were ready to head out and have no regrets about that decision nor do we feel like we missed anything. While there are plenty of things to do in SeaWorld Orlando I do not think it requires multiple days to cover them all!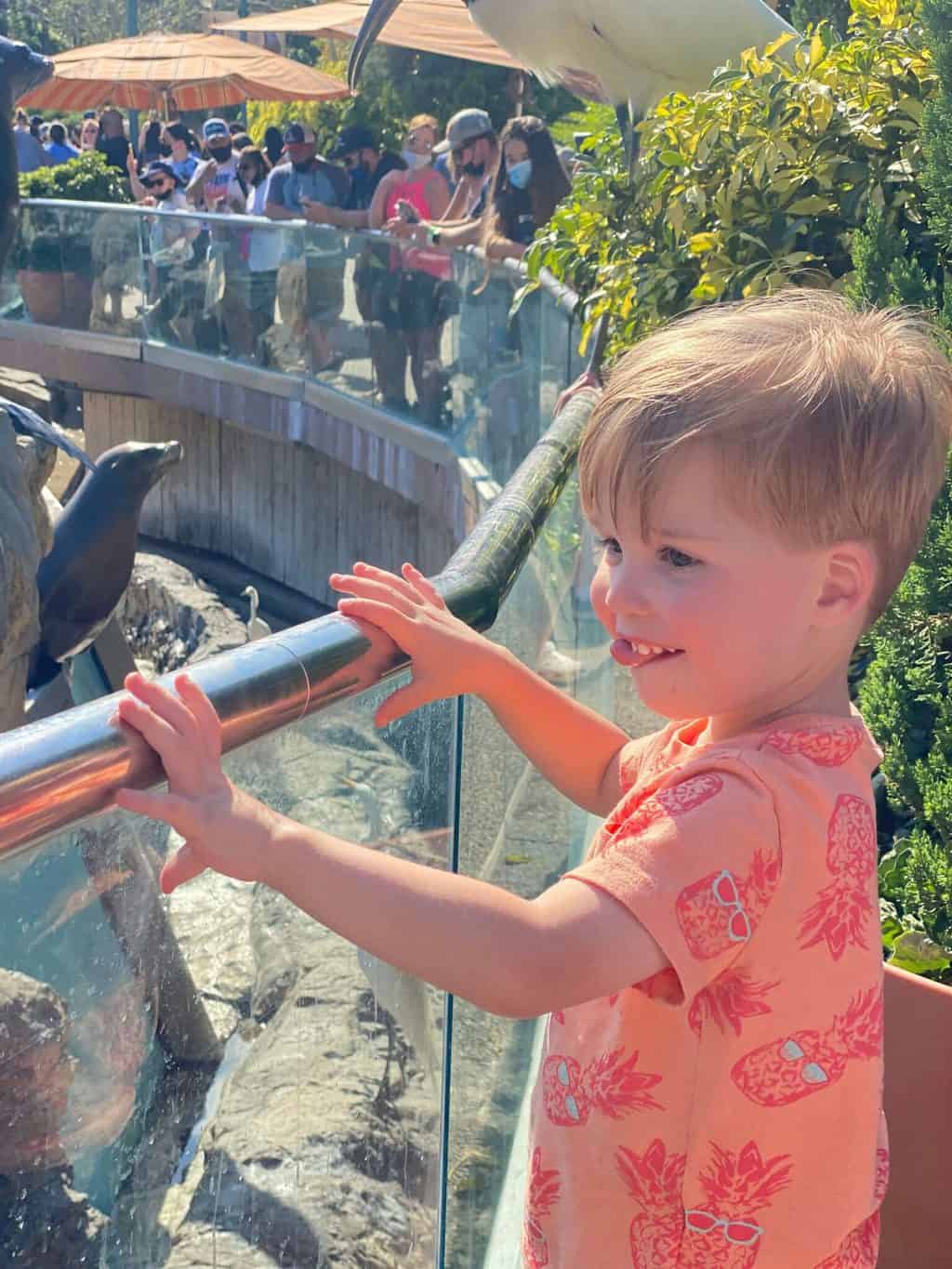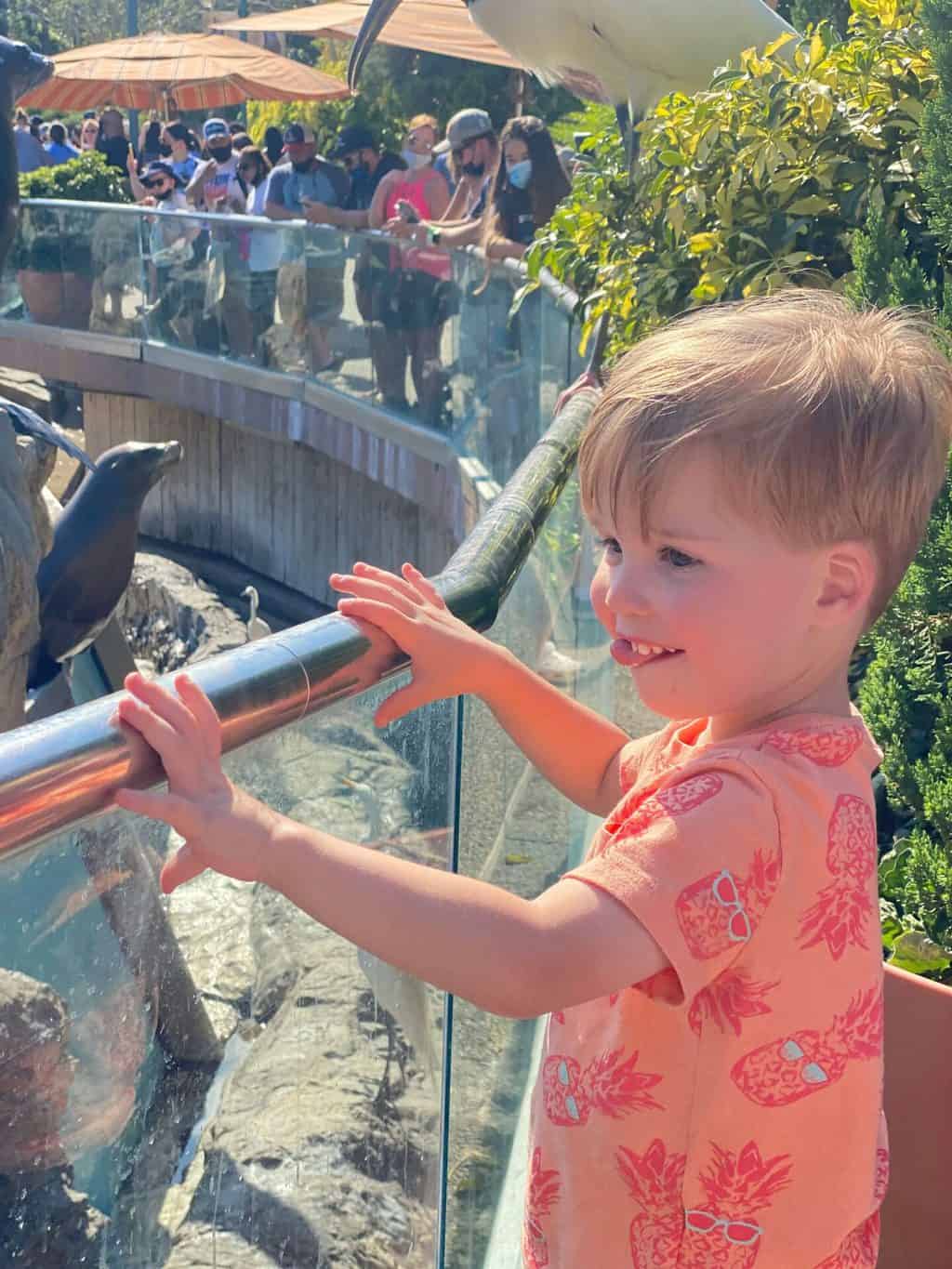 Tips for Visiting SeaWorld Orlando – What to Pack
A refillable bottle is a must-have at SeaWorld Orlando. The park doesn't offer ANY lids or ANY straws (not even the horrible paper ones ha!). If you're doing the dining plan it includes a drink each time and it can be a hassle to try to carry it all when you add in drinks for each person without lids! I highly recommend these reusable bottles to bring to the park. Not only do they keep everything COLD but they also have survived a billion drops and still don't leak 😉
Wondering what to wear to SeaWorld Orlando? Typically Orlando weather is pretty predictable throughout the year: it's hot. Having layers is always a great choice as the evenings can be a bit cooler and certain times of the year can even present a cold front. But if you're visiting in the Spring or Summer months you can count on being sweaty!
It's very wise to have a change of shoes for anyone who plans to participate in the water rides. I brought along a pair of slides or flip flops for everyone in my party and they were easy to toss in the bottom of the stroller to change out.
It's also smart to have rain gear in the case of rain…but more so to use on the water rides! YES it's hot in Florida but being SOAKED is miserable so having a solid poncho or rain jacket makes the world of difference. One of my kids gets really upset if she gets drenched so I've learned to always bring her rain jacket along! I have this one for my kids and it's been AWESOME and folds up super small very easily.
Speaking of being hot in Florida, I swear by this handheld fan. I love that it has a wrist strap so it can dangle from my wrist while I push the stroller and it has three-speed settings to help cool me off. It charges by USB and then stays charged all day. I've done a full park open-to-park close day at Disney in the heat of summer and it's still made it!
Be sure to bring along some change as well! I never think to have change but the food to feed the sea lions required it and I was thankful my MIL had plenty with her. I'm not sure if other animal exhibit areas allowed for feeding or not but it wouldn't hurt to have a few dollars just in case.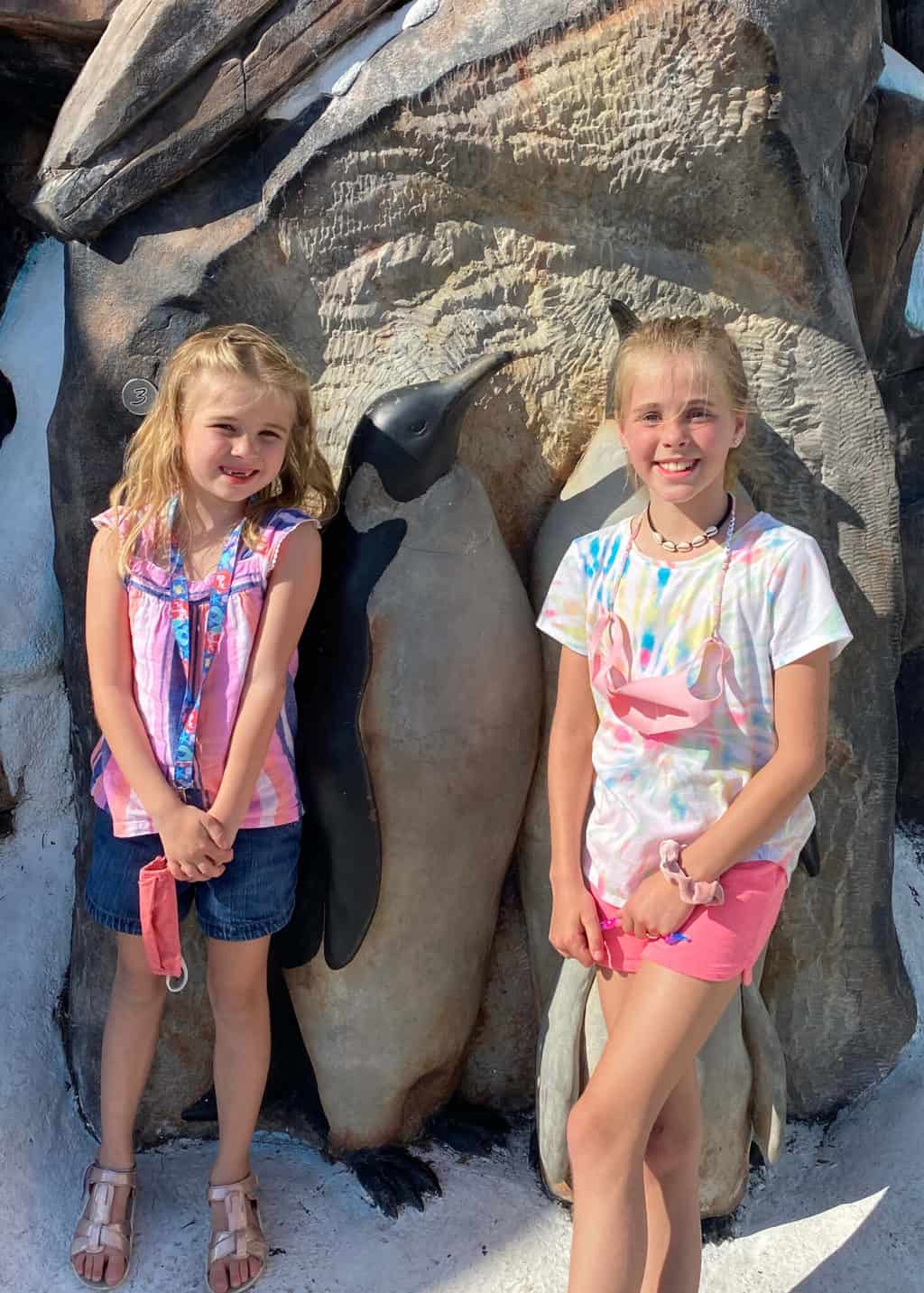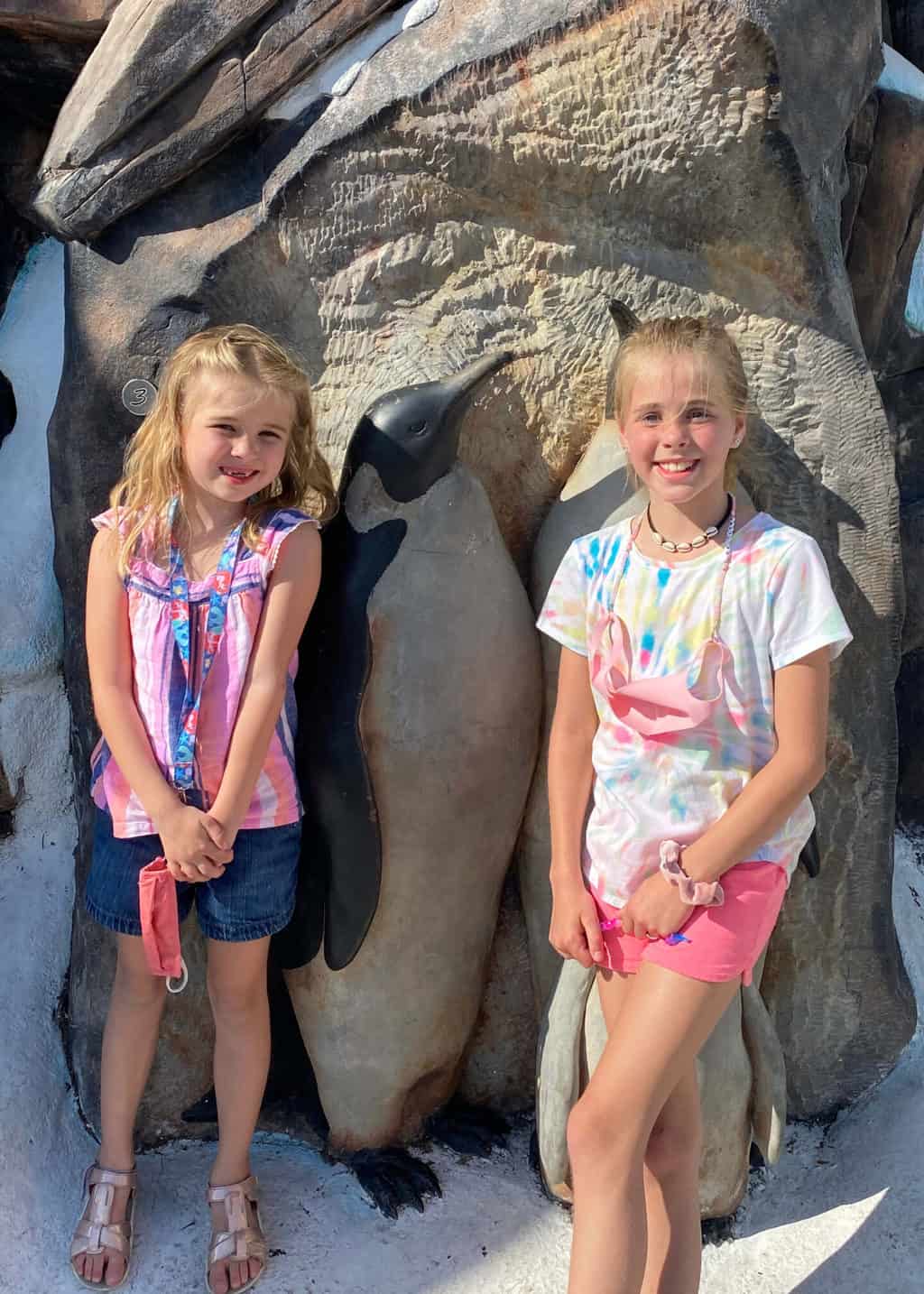 SeaWorld Orlando Tips and Travel Guide – Final Thoughts
A common question maybe is SeaWorld Orlando worth it? When planning a trip to Orlando I think people often focus on Disney and Universal and forget about some of the other hidden gems in the area like visiting SeaWorld Orlando as well as LEGOLAND (I have a post with all my LEGOLAND tips here!) which are both awesome options that the whole family will have a great time experiencing together!
SeaWorld also owns both Aquatica Orlando (a water park with lots of water slides to choose from) as well as Discovery Cove (which is an all-inclusive hands-on experience with marine animals and more). I have not personally experienced either park, yet! But I know there are many special discounts and special offers for booking a multiple park multiple-day experience at a low price.
You can learn more about SeaWorld Orlando and all of the optional add-ons, additional park experiences, info on special events and special tours, and how to purchase SeaWorld Orlando tickets on SeaWorld's website.
I hope this guide with tips for visiting SeaWorld Orlando has been helpful in your planning. If you're looking for a great place to stay we'd love for you to check out our vacation rental home which is located close to SeaWorld, Disney World and all the major Orlando-area attractions. Looking for hotel lodging? You can check out all nearby SeaWorld hotel options here.
Other Family Travel Guides: