You know how excited kids get about waking up on Easter morning to a fun basket full of Easter gifts. And while they may be more interested in the jelly beans and chocolate bunnies, you've got to put all those fun Easter treats in something. So why not treat yourself to the best Easter baskets for kids you can find?
It's not something to overthink by any means, but investing in Easter gift baskets that you actually like and can reuse year after year is never a bad idea! Plus, there's nothing wrong with caring about the presentation! It makes it even more special and adds an extra something to the family tradition.
Kids will know that when the "special Easter baskets" come out, it's time to get excited for a visit from the Easter Bunny!
I'm not a person who believes in spending a lot of money on wasteful things and I'm pretty hardcore when it comes to sticking to our family budget. However, I also do not like to waste money, and buying a cheap Easter basket every single year over and over again is just wasteful. When we have our first baby I made the decision to shop around and really find a solid quality boy easter basket that would last throughout his entire childhood.
Believe it or not, I actually have a pretty strong opinion on the best Easter baskets for kids!
I also think it's a great idea to choose baskets that are specific to each kid. For example, Easter baskets for boys probably don't need to be as frilly or colorful as Easter baskets for girls. Just like adding personal touches to the Easter basket fillers. You're not going to get the same exact things for your older kids as you are for your toddler!
(Though everyone is getting plastic eggs full of candy… that's just Easter rules!)
Basically, if you're on the hunt (haha, get it?) for the best Easter basket ideas, I've got some really great picks lined up for you!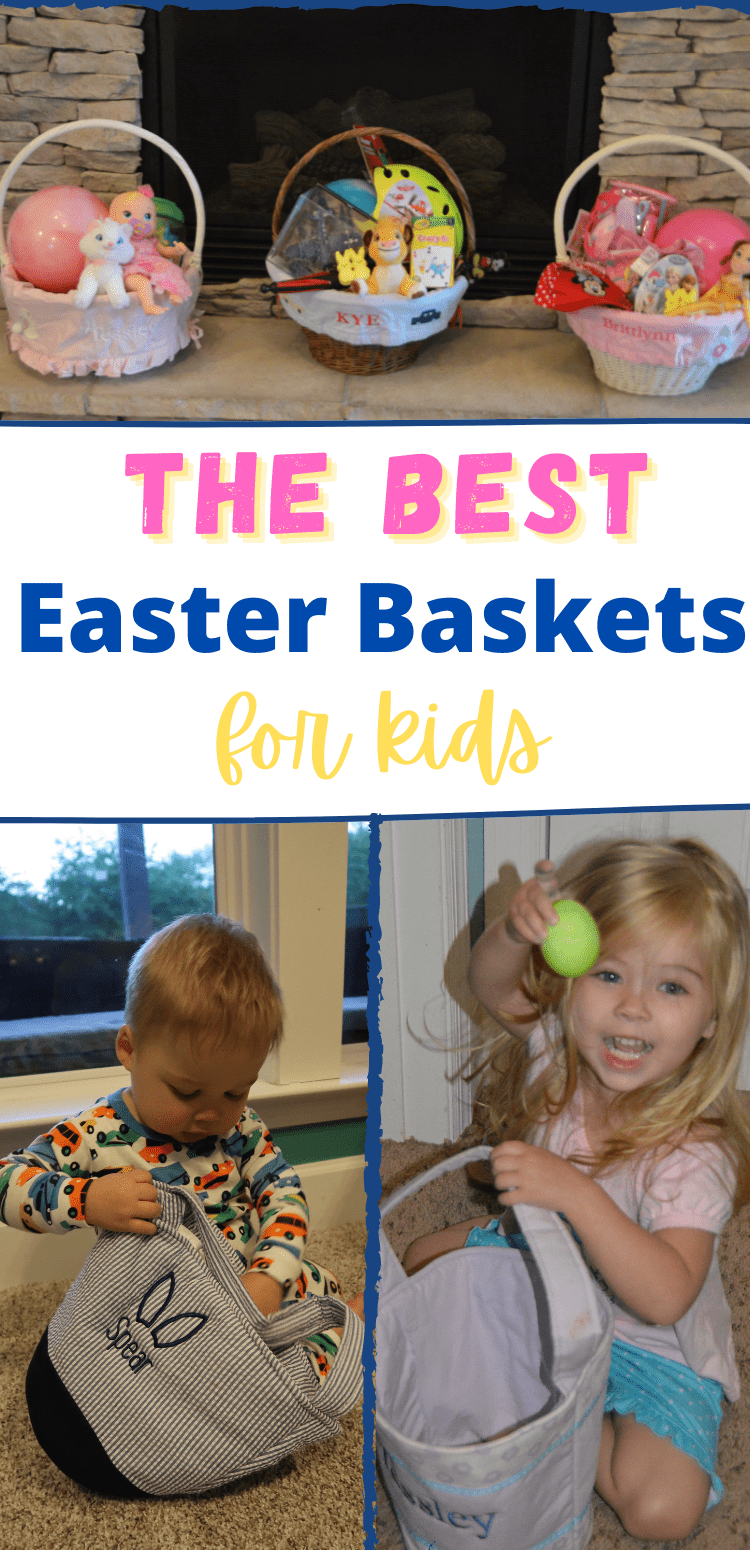 Disclaimer: post contains affiliate links.
The Best Easter Baskets for Kids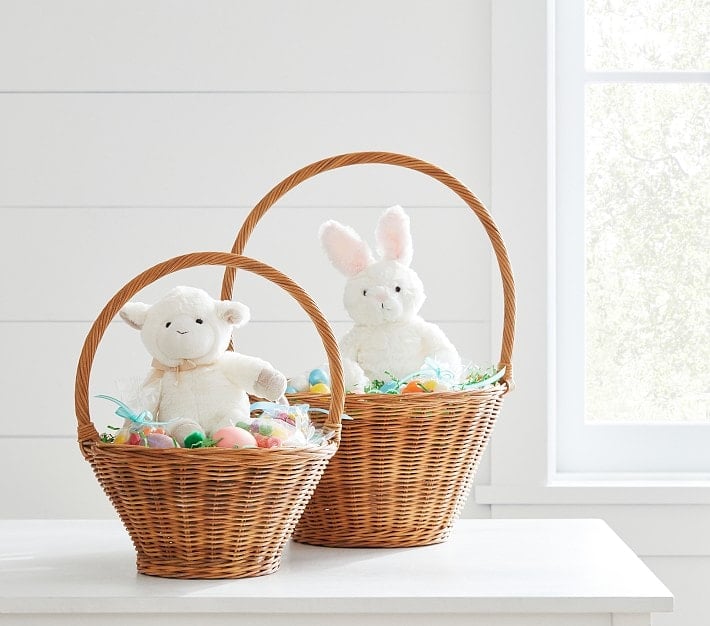 I love these traditional wicker baskets for anyone, but they're especially great for a boys easter basket since they're so neutral! Besides, a little boy (or any boy really!) is probably going to be more interested in the sweet treats inside!
These are from Pottery Barn and are excellent quality so you know they're going to last. They're the perfect easter baskets for filling with the kiddos' favorite treats!
These are also the baskets that I have bought personally for my children. I absolutely love them and so do the kids! There's something really classic and authentic about wicker baskets for Easter. I'm a big fan and I love that I'll be able to continue to use them for the kids even as they get older!
After all, I have an almost-teenager on my hands who doesn't necessarily want to be treated like a kid. But that doesn't mean I'm not giving him an Easter basket, even if it's stuff like video games and a gift card 🙂 With these ones, I don't have to worry about him feeling babied.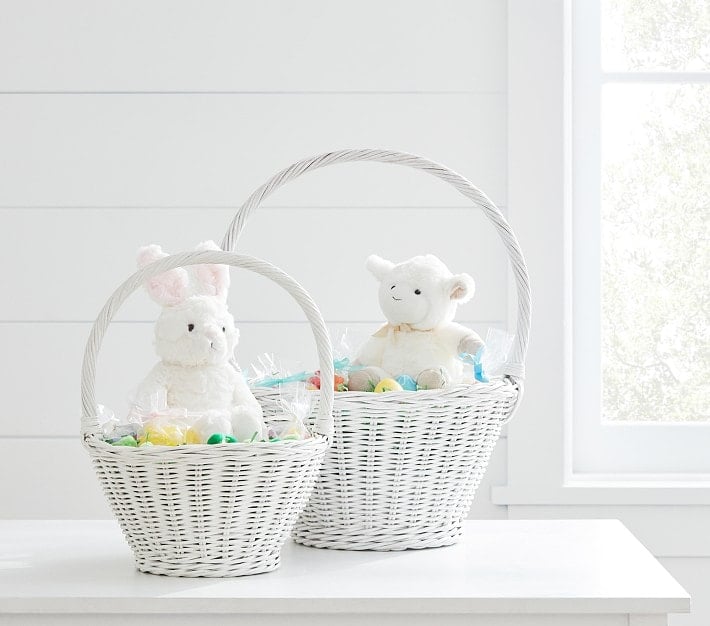 For girls, I definitely prefer these white baskets! They're the same style as the ones above but I love how clean and simple they look! I have a preteen girl and she also appreciates the more classic, mature look, but I like that she can easily differentiate it from her brother's. It makes it extra special!
In general, I just love the style of traditional Easter baskets. They're very "mature" looking without taking away from the whimsy and fun of waking up to a basket of goodies on Easter morning. And no one's too old for that, am I right?
The baskets are SUCH great quality. I've used them every year for 13 years now and they are still looking just as new as the first year I bought them. A wonderful thing about using a traditional wicker basket is that you can even use them as decor around your home throughout the year, if desired.
When discussing which size Easter Basket to purchase I went with the LARGE. Yes, it's pretty massive but they leave PLENTY of room for the Easter Bunny to stuff all his goodies in there!
As you can see in this photo my boys easter baskets are both the traditional wood stain color and both of the girls easter baskets are the white.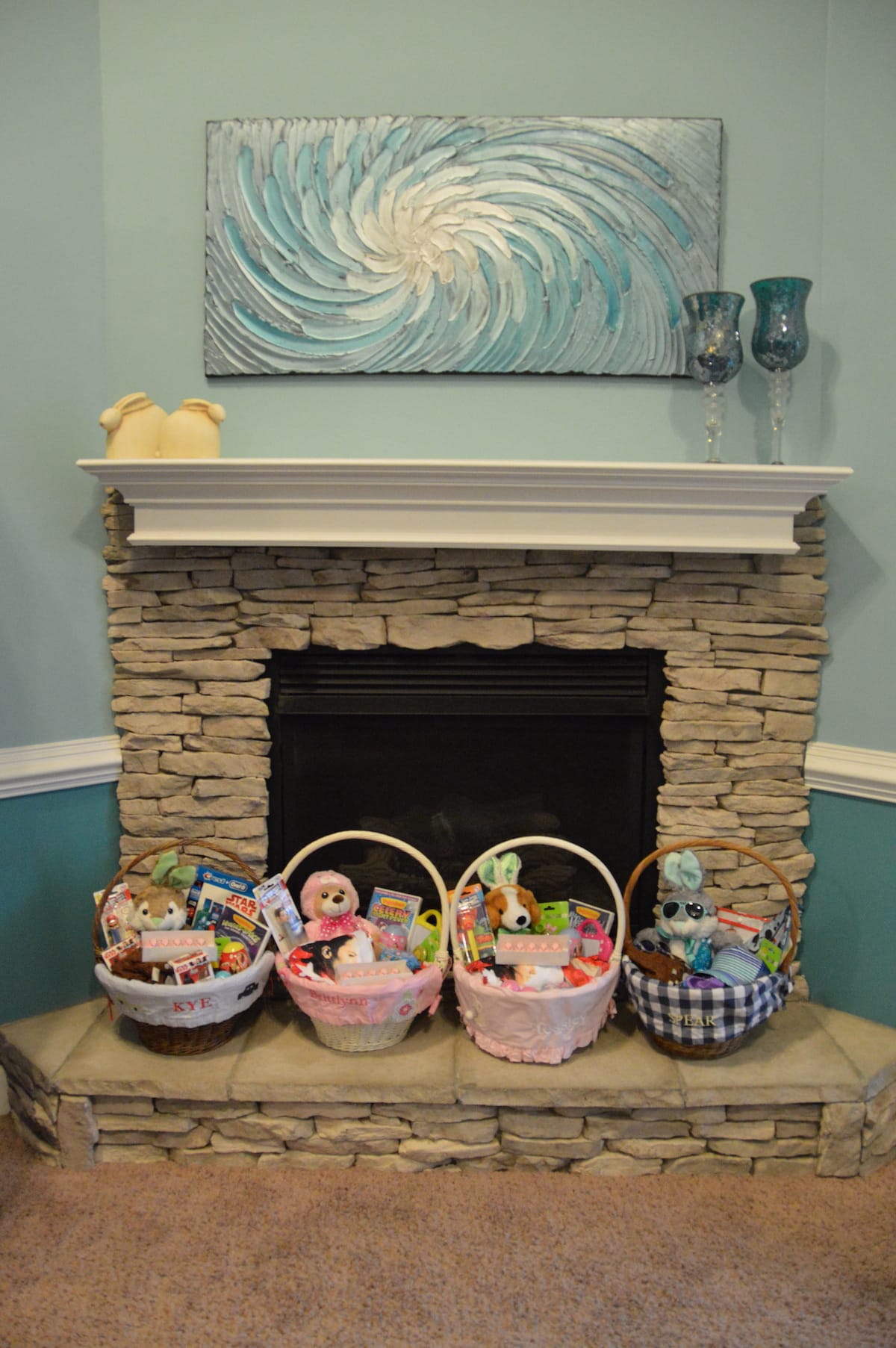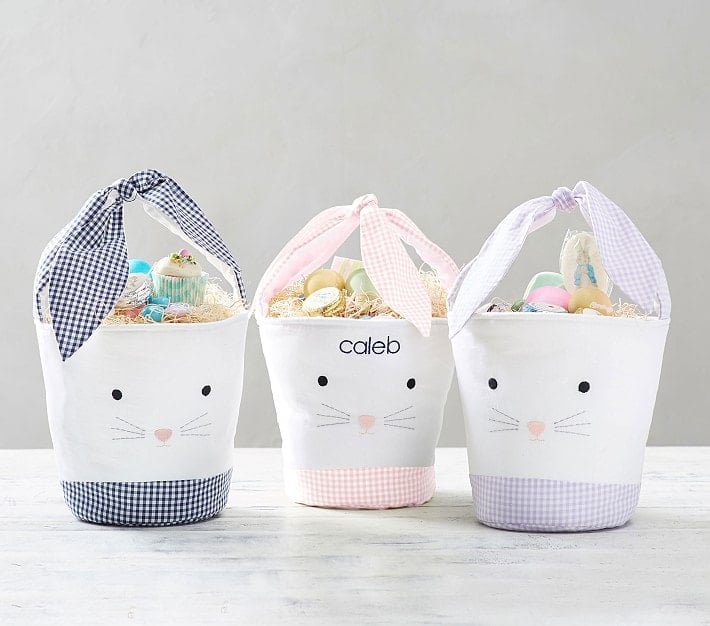 The traditional Easter baskets are amazing for Easter treats in the morning, but not exactly the best for Easter egg hunts. I highly recommend finding something washable for outdoor activities, because of the egg dye and the dirt that's inevitably going to be involved when hunting Easter eggs!
These egg hunting baskets are a little bit of a splurge but totally worth it, especially if you want something a little fancy 😉 Plus, like the wicker baskets from Pottery Barn, these are also high-quality and built to last!
When I made the investment with the wicker baskets for the kids Easter baskets I didn't want to have them carrying the massive things around trying to hunt eggs nor did I want the baskets getting damaged from egg hunts (our family can be pretty intense when it comes to anything remotely competitive).
I'm glad I invested in the egg hunt baskets as they have worked beautifully for their purpose over the years and have provided plenty of space for the egg hunts while also being light and easy to carry.
You can see in these photos that my daughters egg hunting basket still looks beautiful even after a decade of use!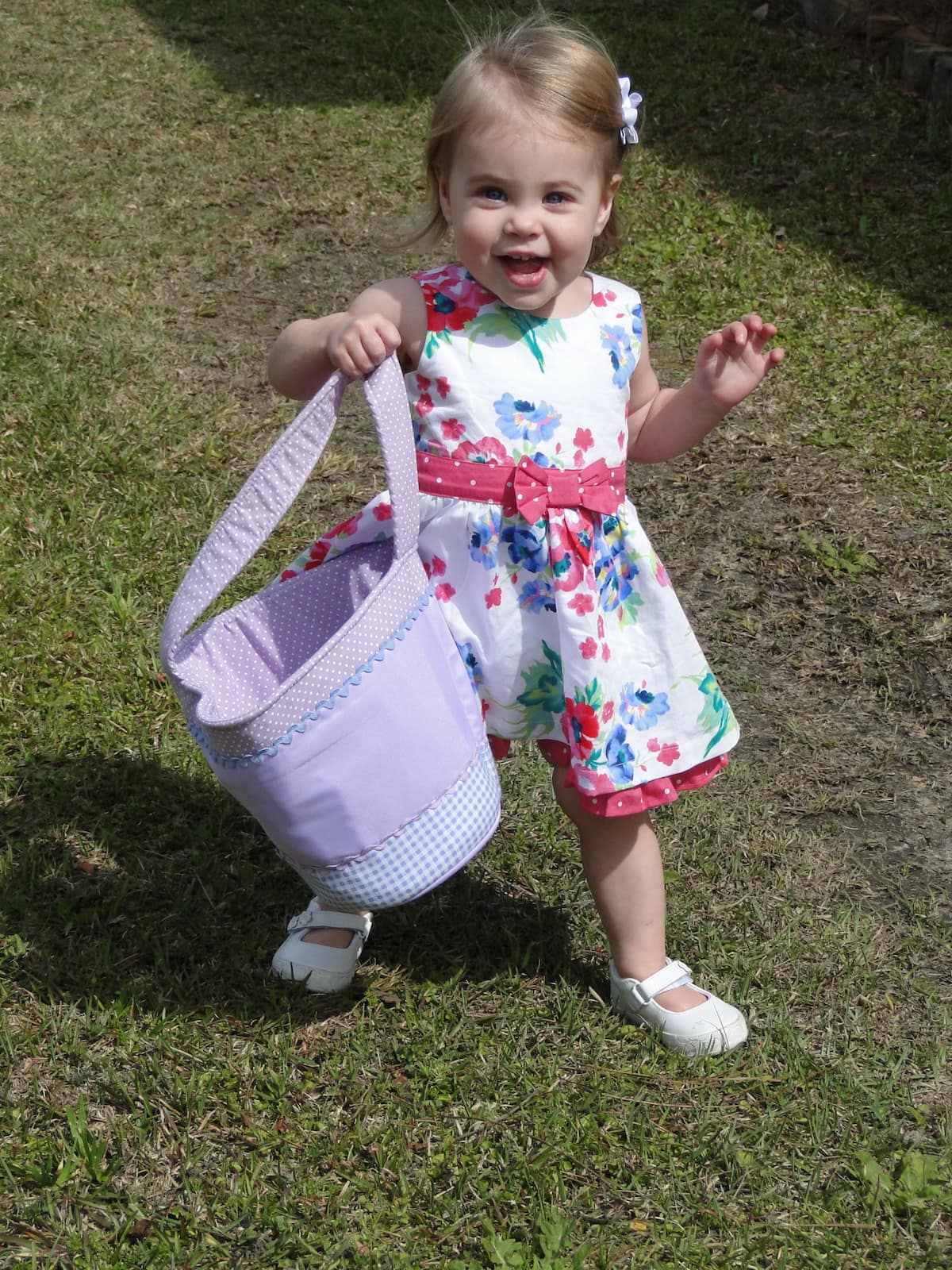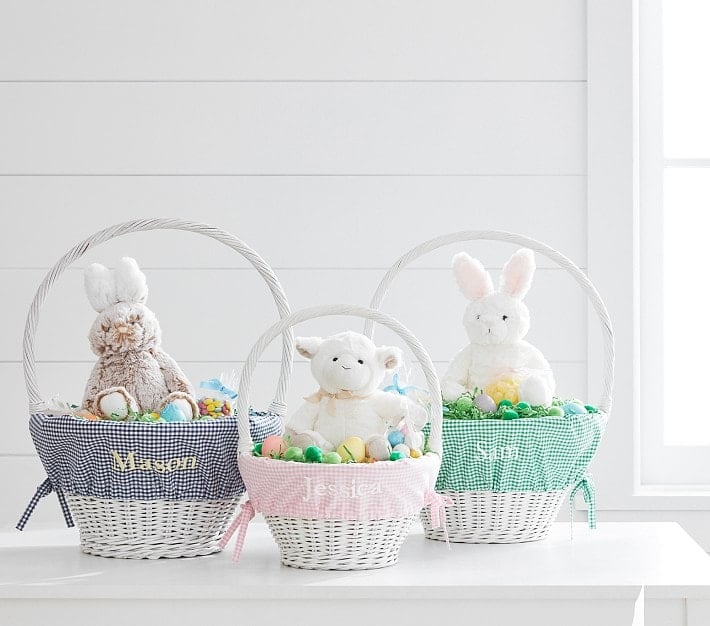 When it comes to the decision of whether or not to buy a personalized Easter Basket, I'm team for it personalized! I'm not one to usually do personalized items for my kids, I don't do monogramed clothes or items but when it came to investing in the high quality baskets I wanted to go all out and so personalized easter baskets were the winner. I have NO regrets about it!
I personalized both their large easter baskets as well as their egg hunting baskets. If I were to choose just one to personalize I'd go with the large easter baskets over the hunting ones.
I love these personalized liners! They're a great Easter basket idea if you want to add a special touch! They're also made by Pottery Barn, so you know they'll fit the wicker baskets mentioned above. But you can also check their dimensions to see if they'll fit other baskets if you're just looking for liners!
Just like the other Easter items, the liners have held up beautifully over time. With my kids age ranges I was thankful I invested in baskets and liners from Pottery Barn because even over a decade later they are still selling the same baskets and liner options. I like that each of my kids have a little variety and personalization in their liners due to the time period in which they were born and the options available at the time.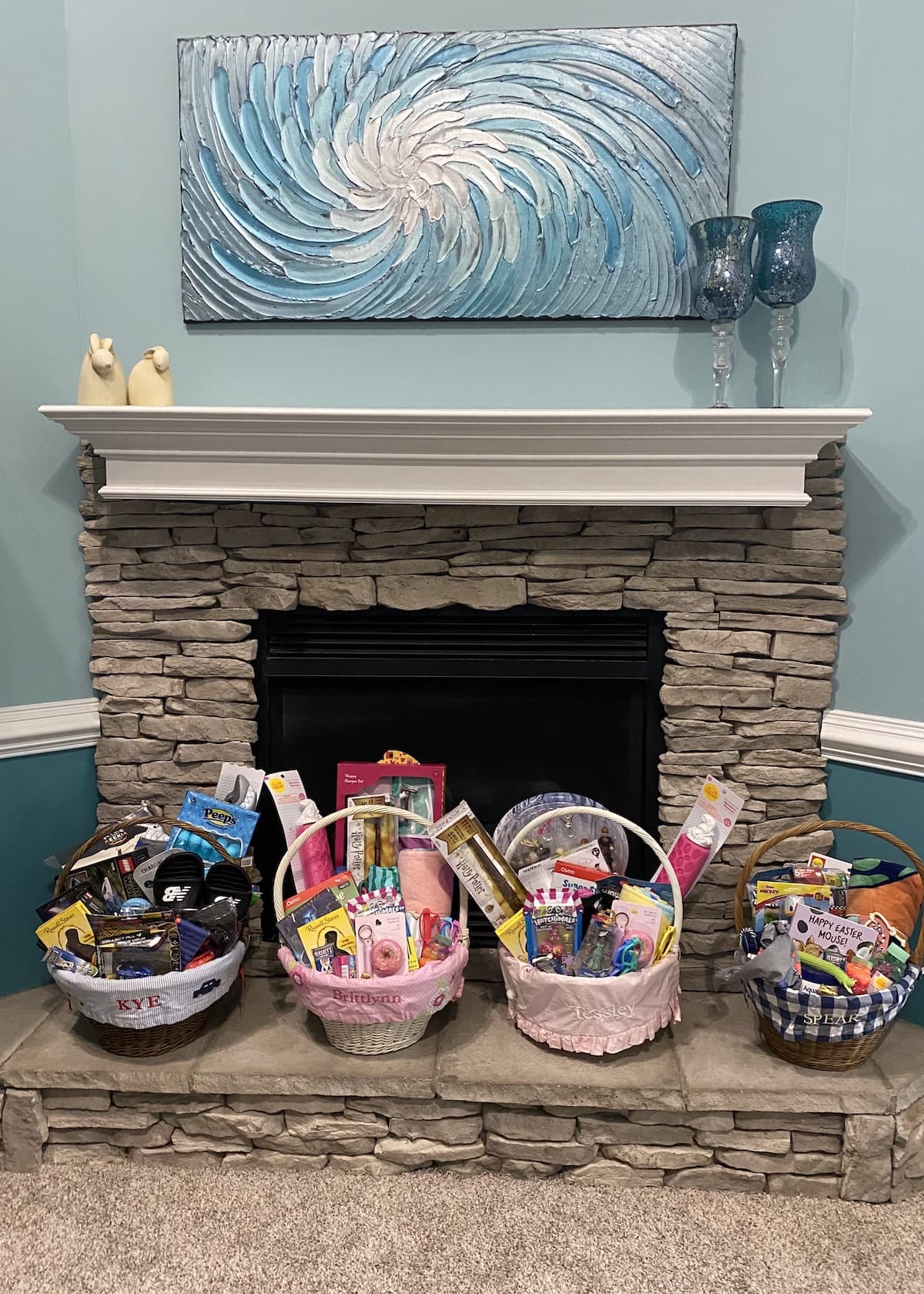 Other Great Easter Baskets for Kids
The following Easter baskets are not ones that I have bought but that have great reviews! I definitely believe in recommending products I have USED and can vouch for first and foremost, but for the sake of variety, I'm including these ones that I've looked into and that are reputable as far as I can see!
I also think it's important to be mindful of budgeting and, in my opinion, it's more worthwhile to purchase the top quality wicker easter baskets than it is to purchase the hunting baskets. Save some money and buy cheaper baskets for egg hunting since they are likely to get dirty, get stepped on, get stained, or even get lost and make an investment when it comes to the actual easter goodies basket that will be enjoyed and cherished year after year and will easily become an heirloom item to pass down to grandchildren someday!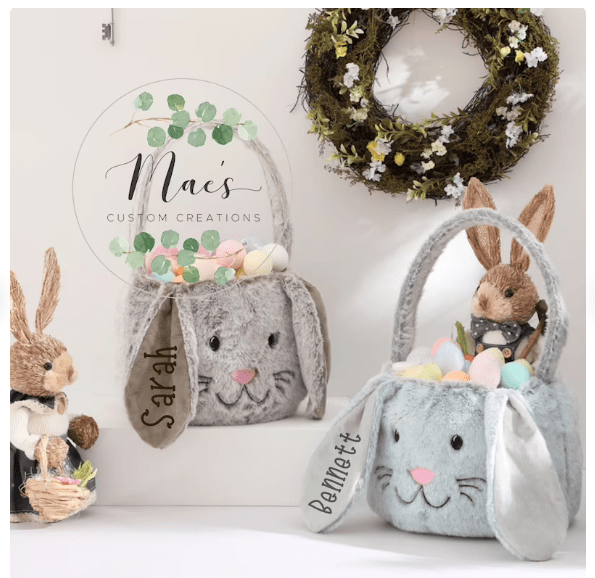 These plush easter bunny baskets are SO CUTE and I love the option to personalize the ears! I think they'd make great baby Easter baskets since they're basically like a stuffed animal! They may not be as ideal for Easter egg hunting but they're definitely a good choice for Easter morning treats.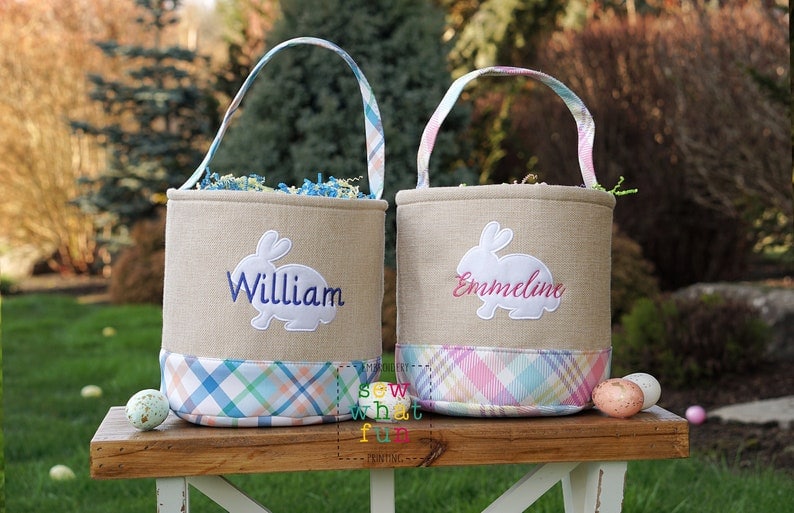 Here's another great personalized option that make great Easter baskets for boys and girls because they come in blue and pink, making it easy to tell siblings apart… especially if you have sons and daughters like we do! These are more of a bucket style and would therefore make better Easter-hunting baskets. I just love the plaid lining and the matching embroidery! These are a higher-quality look and feel at a much lower price.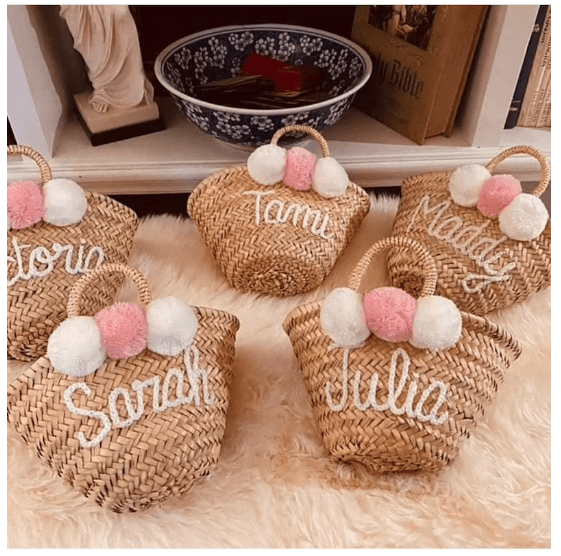 Another great idea for Easter egg hunting baskets are these personalized straw baskets, which are multi-purpose and neutral enough (without the pom-poms, which are optional) for boys and girls! These are also great for older kids, who may want to look a little more "grown up" when they're hunting for Easter eggs! You can customize the color of the embroidery to make each one unique or choose your child's favorite color for a special surprise!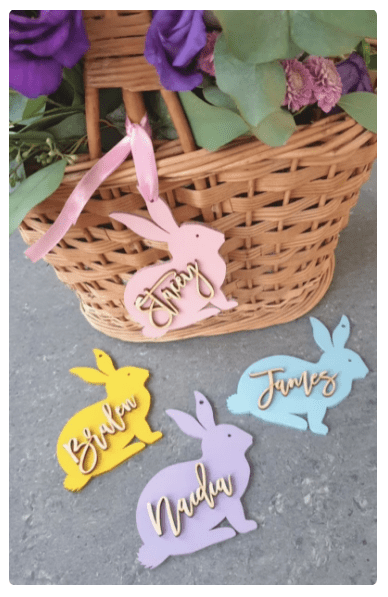 Another great idea are these personalized name tags, which are great if you want baskets that you can reuse throughout the year for other things (like the wicker ones!) but need a quick way to turn them into Easter baskets ready to be filled!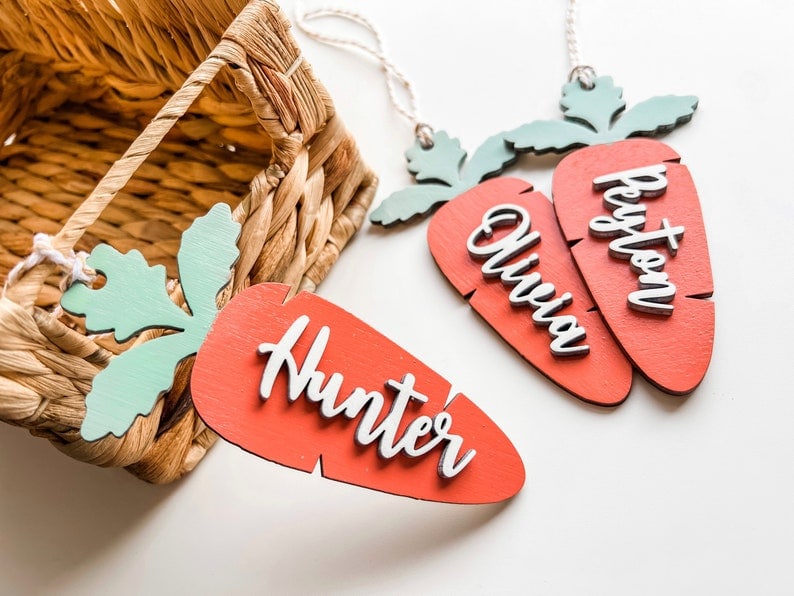 I also couldn't help but include this other option for Easter basket tags, because these carrot-shaped ones are just so darn cute! They're a little bit more "gender neutral" making them a great choice for kids of all ages!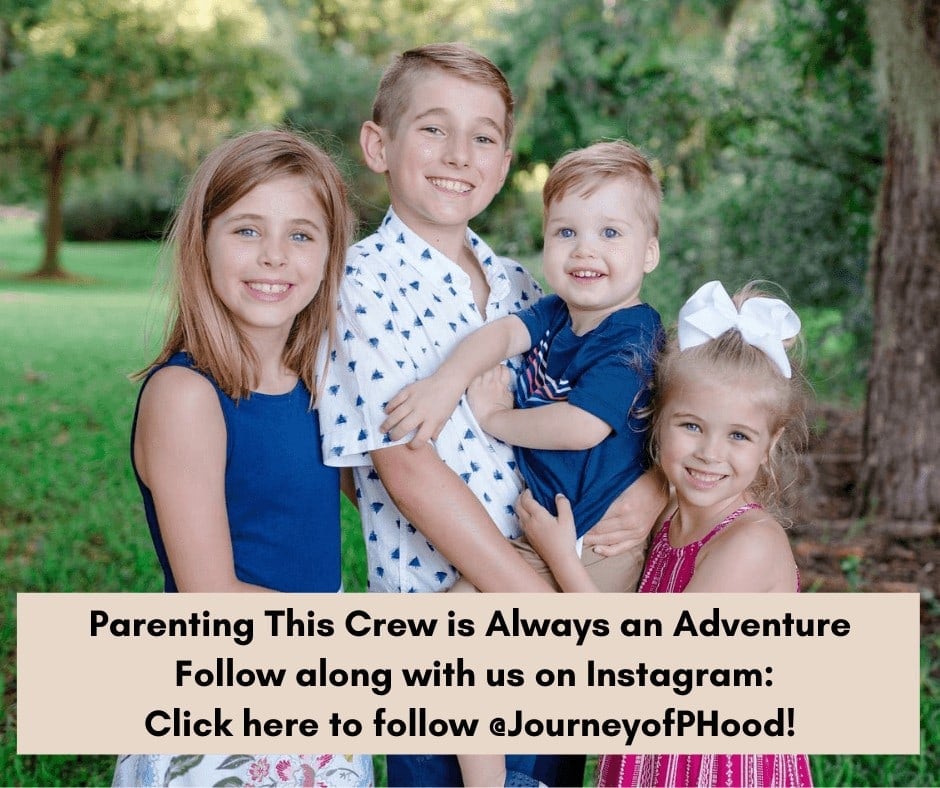 Easter Basket Ideas
You have your perfect Easter baskets, now what are you going to fill them with?
I know sometimes people choose to purchase premade Easter baskets and I am just not a fan. Not only does it mean buying a new basket every year but it's also hard to give gifts kids love in a premade Easter Basket, ya know?
You know all the classics: candy, jelly beans, chocolate eggs and bunnies, all the favorite treats! But I think there are so many fun ways to put together Easter baskets with special goodies that aren't just candy. I enjoy finding fun easter gifts and putting together creative easter basket ideas for my little ones. From the first easter basket to my teens easter basket finding easter gifts kids love is something that brings me joy! There is nothing cuter to me than watching my kids in their pjs while rocking their messy hair as they explore all the fun easter basket items I worked on finding over the month or so prior 🙂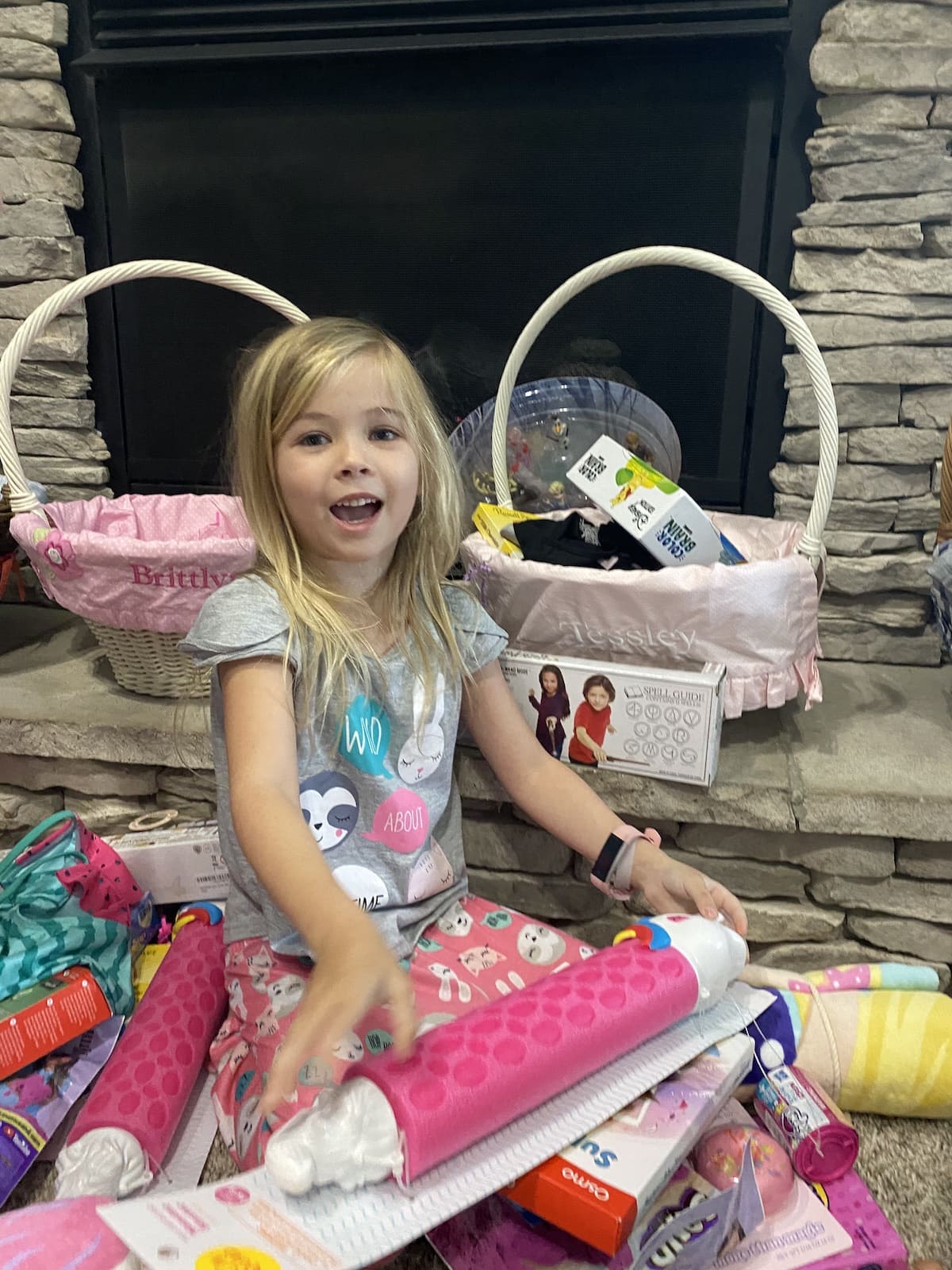 If you need some great gift ideas to fill your Easter baskets, I have a complete Easter gift guide with the perfect Easter toys, games, and other fun goodies for kids of all ages!
Here are just a few of my favorite Easter basket ideas that aren't candy and that go beyond the typical sidewalk chalk and coloring books kinda items- most of which can be easily ordered on Amazon. Which really, lets be real, is even easier than buying premade easter baskets anyway 😉
The Blink family card game is one of our all time favorites for game night. It's quick, easy, and fun game for kids aged 7 up! When it comes to Easter ideas I love opportunities to give gifts we ALL can enjoy as a family together.
Love this beach towel for swimming and travel – they're designed to be quick-dry for easy on-the-go! If you're doing any sort of adult Easter Basket gift (or thinking ahead to Mother's Day even) these are a great idea!
For Easter toys, these themed magic scratch cards are a hit with boys and girls alike! Be warned that the scratching off DOES make a bit of a mess so my kids know they have to do these in the kitchen only.
Combine two of the most popular fidget toys and what do you get? Pop fidget spinners! These come in fun, wacky patterns and are a great Easter basket filler for boys and girls!
Matching shape egg toys are excellent for toddlers learning their colors and shapes, and the fact that they're eggs definitely fits the Easter theme!
Another one of my favorite Easter basket stuffers are these stress relief squishies, which come in a pack of 28 with a variety of adorable animal shapes! My girls are OBSESSED with "fidgets" and "squishes" and this set is so great because you can split it up and they are also so little they may fit inside plastic eggs too!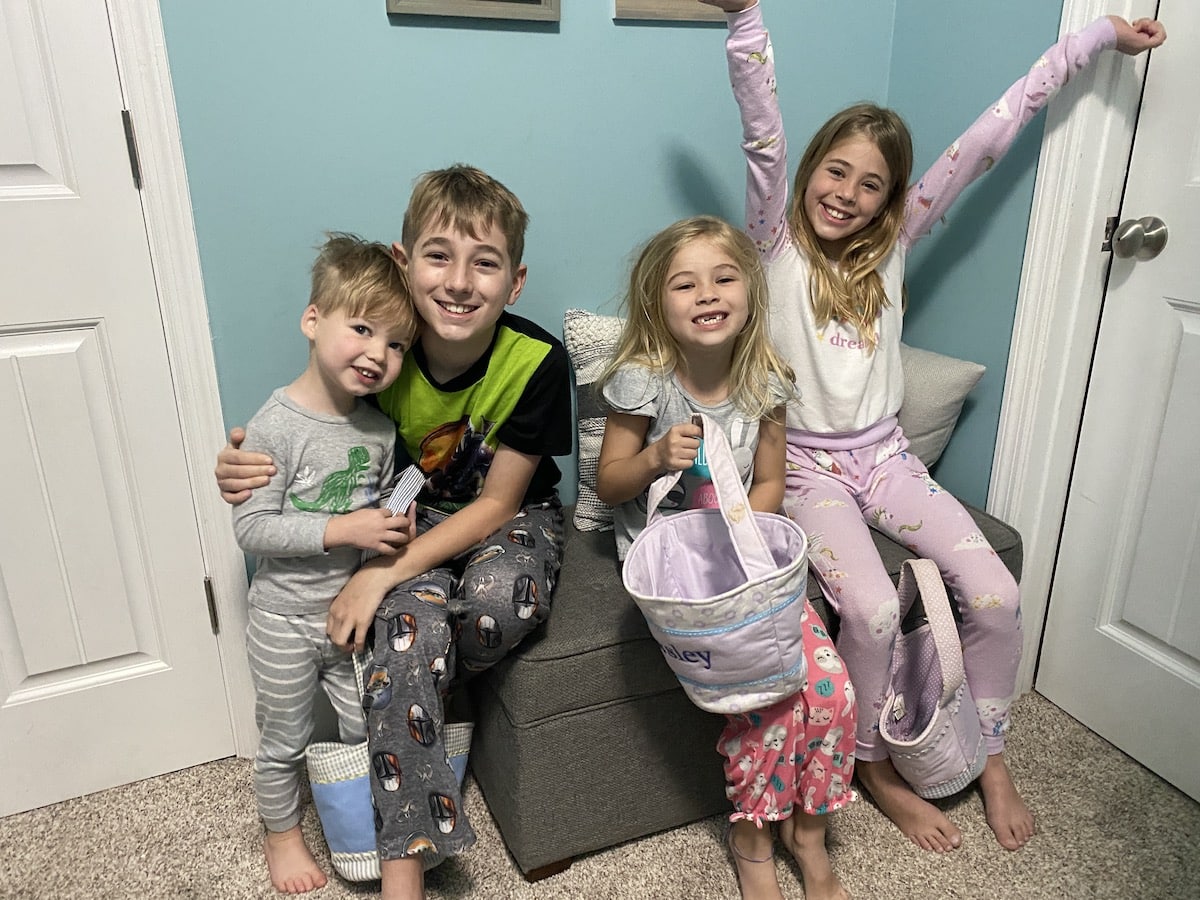 The Best Easter Baskets for Kids
I'm always excited when I find products that I really love, especially when they're for a holiday! So while Easter baskets seem like a given, there really is something to be said for having something that's going to last for years and years!
If you're looking to up your Easter Bunny game, these Easter baskets for kids are sure to add that special something to your holiday fun! And if you have any other great suggestions for Easter baskets or Easter basket accessories, feel free to share them in the comments!
I have NO regrets when it comes to investing in the high quality Easter baskets for my kids and I love the joy the baskets bring to the Easter traditions every year.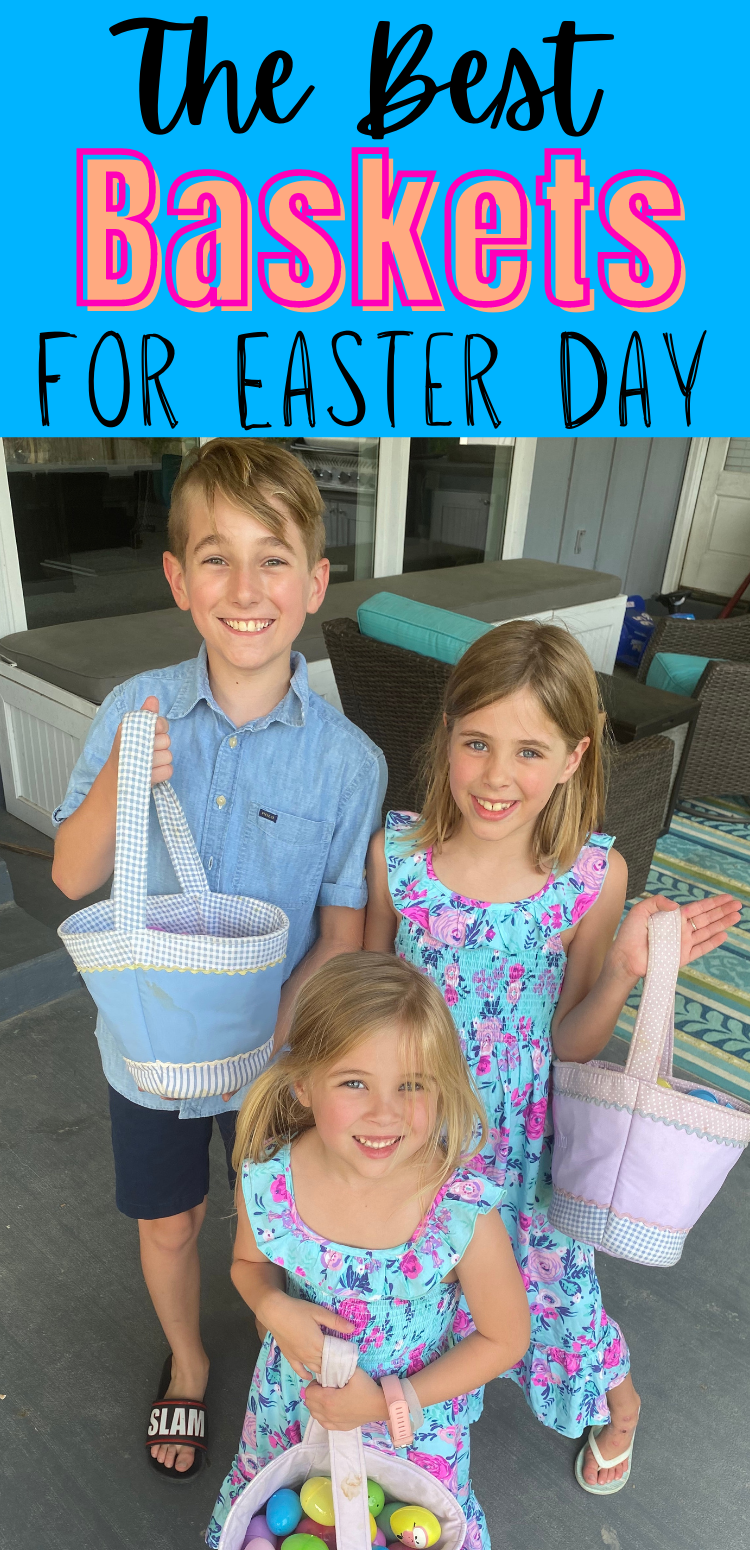 Check out some of my other gift guides!
Gift guides by age:
Other Great Product Recommendations: