Every family has its own routines and traditions. It is important to us that our kids get quality time with us. One on one as well as together. A favorite way for Zach and I to spend quality time with our kids is by playing family board games. Playing board games is a big part of our evening family routine and a great transition from dinner and bathtime into bedtime.
We started incorporating board games into our nightly routine when Britt, our second child, was born. Babies get a LOT of attention and require the sacrifices of older siblings. Every night we'd put Britt to bed and then spend 15-30 min playing a game with Kye. It would be a special time that just the three of us could share. Once Britt was old enough, and about the same time we added Tess to our family, she stayed up for our family game time as well.
Not only is it a fabulous time together but there are many lessons learned through playing family board games as well. Taking turns, working together, following directions, compromising, and how to be a good sport. We all enjoy family game time and it's a super simple way to create memories that our children will always cherish. If I had to guess on ONE family thing our children will want to pass down to their children it'd be family game night time!
I thought it would be fun to share our favorite family board games with a special emphasis on the best games for kids of all ages, with the 5-6 year olds, as well as 7-8 year olds, the range being the best middle ground! (And usually, the age when young kids really start showing an interest in board games!). I will also share some selections for different age groups, including top first board game picks for young children and some good board games options for older children as well. Our children age ranges cover from toddler to teen and I've found the best board games for tweens as well! I hope you find the perfect game for you and your family and that these suggestions lead to lots of fun bonding moments with your kids.
You may have read insight from Amazon reviewers but I promise my reviews will be honest and, hopefully, helpful for you!
Disclaimer: this point contains affiliate links.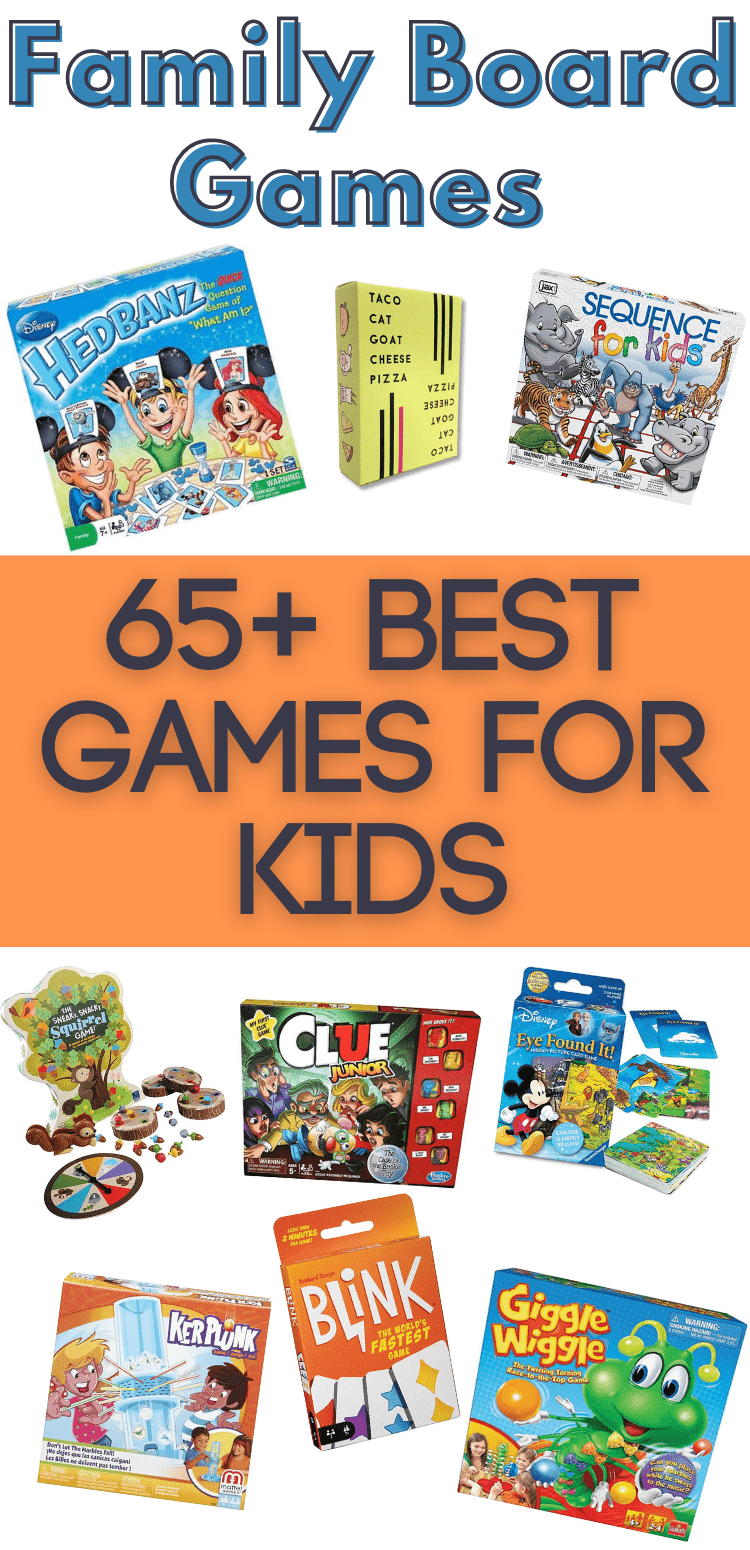 Best Board Games for Kids: Preschool and Younger
We started the family game time when Kye was only 2 1/2 years old. Which limited us to the games we could play together at his age level. These are games that we now keep down low in a cabinet where our kids can access them. They are great for older kids to play without needing parental directions and great beginner games for younger players!
Board games are not just excellent for family fun, but also a great opportunity for older siblings to bond with younger siblings. Even though our kids are all different ages and in different stages, the older ones still love playing the preschooler difficulty level games meant for little kids with their little siblings. Not only does playing these classic games bring back memories from their younger days, but they also appreciate them in a new way by watching their little sibling play for the first time.
Don't Break the Ice: Best Board Games for Kids
This is my personal favorite for this age category! It can be a pain to set up the whole thing again but I think it's great for a new sibling to help learn how to be "gentle" while the younger one practices fine motor skills 😉
Check out Don't Break the Ice here!
Sneaky Snacky Squirrel Game
Perfect for teaching color matching, hand-eye coordination, and how to share and take turns! I also love that this is a peaceable kingdom game in which players work together to achieve a common goal. Favorite board games don't need to be based on strategy but can be about working together as family members without having to have a clear winner or loser. As a family unit, we are always a TEAM and I love opportunities to work together in that way.
Find Sneaky Snacky Squirrel here!
Disney Princess Matching Game
A fun themed matching game featuring all your favorite Disney princess characters! Matching games are popular game for a reason and are an excellent entry-level game and can especially help with memory, recollection, focus, and patience. I like to go through the matching cards and start with MUCH fewer "matches" according to the age of the child and slowly build up to the full deck over time.
Fishing Game Toy Set
A fun, easy game for young children that teaches hand-eye coordination skills! This is a preschool board game classic for sure and one I remember playing as a kid! This is also a great one when your child is old enough to play it on their own and can be played during independent playtime or as a quiet bag activity.
Spot It! Disney Frozen
A fun Frozen-themed matching came that develops focus, visual perception, language, and fine motor skills! Spot it is a super quick, easy set up game and can even be played on the go and is an excellent one to toss in a bag to take to a restaurant to keep kids happily entertained while waiting.
Cootie
This is one of my least favorites. It's SO BORING. Usually, I end up speeding things along, and typically at this age just building the creature and letting them play with it counts as a "game" haha, However, it is one that my mother-in-law always enjoyed playing with my kids when they were little. I also think it's another great independent playtime option – as long as the child is old enough not to put the small pieces in their mouths.
Hungry Hungry Hippos: Best Board Games for Kids!
This one takes me back to childhood. The simple rules and bright colors make it a fun way to introduce games to younger children. As one of our favorite games, we played it so much that we had to buy a replacement because the hippos started to fall apart. My kids typically start playing this game as a very first family board game. Even a two year old can understand the simple instructions and enjoy getting the hippo to "eat" the balls!
See Hungry Hungry Hippos here!
Don't Spill the Beans
I keep this one at the wayyy wayyy back of the cabinet. These beans are a tad annoying to clean up 😉 It's a good game to learn patience and concentration though! It is in the educational board games category as it helps teach counting and also works on those fine motor skills.
Check out Don't Spill the Beans!
Ants in the Pants
I know this is meant for preschoolers but y'all this game is HARD haha I struggle so much with MY patience because I get so aggravated trying to get the dang ants to hop into the pants!
Elefun: Best Games for Kids!
This is an awesome one for siblings to play together when Mommy is cooking dinner. It's not really the best family game because it's just catching things in a net but it's really fun for the kids to see the "butterflies" flying into the air! This game is a great addition to your family board game collection as it gets kids moving. If you have a little one who has a lot of energy to burn off – this game gets them giggling and jumping and racing around. It's a cute one to watch too.
Best Two Player Games for Kids
Sometimes you want quality alone time with a child individually. Games are a great "date night" item for kids! As a family of six, it can be hard to set aside time with each child one on one. We tend to do things in larger groups since we have so many kids but in recent years we've found that Zach and I both enjoy game playing as a connection activity with our kids – without even having to leave the house. That one-on-one bonding over a two player game is great quality time together! As our kids have gotten older, they have also started to really enjoy spending one on one time with each other and some of these games are their favorites to play during those sibling time moments.
Checkers
This has been a favorite game for Kye, our oldest, for many years. He loves that feeling of accomplishment when he actually beats Daddy! It's a great competitive game to introduce to kids as a precursor to chess… the difficulty levels between the two can definitely be a big jump!
Check price for checkers here!
Chess
I actually have no clue how to play chess but Kye just got it for Christmas and has enjoyed playing it with Daddy (I will stick with checkers ha!) A great board game for kids who love to think and who love strategy… who knows, maybe you'll even have a chess master in the family! 😉
Tabletop Foosball
We have this exact one and it's held up super well over the years. It's really the first sports oriented game that Kye played and it's a great one on one time game!
Check price for foosball here!
Connect Four: Best Board Games for Kids!
A great one for older siblings to enjoy together as well as a quicker game that can easily be played multiple times in a short time span!
Battleship
Another classic strategy game that brings back all those childhood memories! A great kids board game that is meant for a two player game and also has many versions. We own the Star Wars Battleship version and I've seen many different themes from Star Trek to more!
Best Board Games for 5-6 Year Olds
Once kids are a little older and are able to follow along with general rules of games these are some great ones. A transition from "babyish" games but still not quite what I'd consider super fun for adults 😉
Ticket to Ride Jr
This is a kid-friendly version of the classic family board game that's kind of like Monopoly with trains… the object of the game is to build the most railroads and earn the Golden Ticket! It involves a lot of critical thinking and is one that we have so much fun in deciding train routes!
Check price for Ticket to Ride Jr!
Apples to Apples Disney Edition
A classic card game of word association but with a fun, Disney twist! Apples to apples is among one of the most popular board games and there is a great reason why and it's also a good one to play with a lot of people. We have taken this to church for youth events and all the tweens and teens have a blast.
Check out Apples to Apples here!
Fantastic Gymnastics Game
This one's very interactive and is especially fun for kids who do gymnastics! My daughter was in the
Check price for Fantastic Gymnastics here!
Sequence for Kids
A more kid-friendly version of the classic game of patterns! Confession: This is MY pick every time we have a family game night. I LOVE this game SO much. This isn't just a game that is simple enough for younger ones but it's also challenging enough for even the 5-6 year olds and 7-8 years olds as well as tweens and teens to be excited about playing. I also love that it's pretty fast-paced which means we can play several rounds before bedtime.
Check out Sequence for Kids here!
Sequence for Kids (No Reading Required)
Jenga
A must-have for any family game collection, this classic tower game is great for kids to play together! Definitely recommend playing outside or on a carpet though… when the tower (inevitably) fall down, it can be LOUD!
Monopoly Disney World Edition
If your family likes Monopoly and Disney World, then this is the perfect combination of the two!
Check out Monopoly Disney World Edition here!
Topple
Sort of like Jenga, this is a tower-building game but a little more tabletop friendly!
Disney Frozen Pop Up Board Game
An easy game similar to Trouble but with a Frozen-themed spin!
Check out Disney Frozen Pop Up here!
Yeti in My Spaghetti
Sort of like Kerplunk but with a fun, quirky theme!
Toilet Trouble
Yes, this game uses real water, so you might want to play it outside or on an easy-to-clean surface! Kids sure love it, though!
Candy Land
A straight up game of luck. A tough one for really competitive kids because you don't earn the win and it can be frustrating to get so close to the end then get that dreaded gingerbread man!
Check price for Candy Land here!
Hoot Owl Hoot
A cute color-coordination game where the goal is to get the baby owls back to their nest before sunrise!
Colorbrain Disney
This memory game tests kids' color knowledge of iconic Disney characters and scenes!
Chutes and Ladders
This is my absolute least favorite game of all time. It drives me insane. Also game of luck but an annoying one because you have to keep track of which way the board is going (it zig zags back and forth). This is only chosen in our home when Daddy wants to annoy Mommy 😉
Operation: Best Board Games for Kids
Another good one in teaching patience and slowing down/taking your time. It's just so easy for adults to beat that it's rather boring for a family game situation. But a good one you can set up for your child to play solo!
Surprise Slides
This is a luck game like Candy Land and Chutes and Ladders but it's MUCH more fun because the game is always changing. You have to mix up the cards and switch things out so it keeps it much more interesting!
Check price for Surprise Slides here!
Giggle Wiggle Game
Our version is "Scatterpillar Scramble" but same game. It's a fun one and a quick one too when you're in a hurry for bedtime 😉 It's another patience teaching game where you have to slowly put the marbles on a moving creature. It's challenging and a simple concept for younger kids. You also earn your win which is more exciting than a game of chance!
Purchase the Giggle Wiggle Game here!
Kerplunk: Best Games for Kids!
This is a personal favorite from my own childhood and I have vivid memories of my brother and I setting up to play in our playroom. I don't think it's one that all adults enjoy though as Zach cannot stand it. It's a LONG set up for a much shorter actual game. But it's fun!
Hi Ho Cherry-O
A great game for early counters to help them learn math skills! Very simple and basic and not hard to keep up with. Also more of a game of chance but has a nice variety to it.
Check out Hi Ho Cherry-O here!
Let's Go Fishin'
Another classic that is still challenging and fun even as an adult. It's great for eye hand coordination and is a quick one that can also be played multiple times (when teaching how to be a good sport I like to be able to start a new game so we have a chance for kids to be both "the winner" and "the loser")
Check Let's Go Fishin' out here!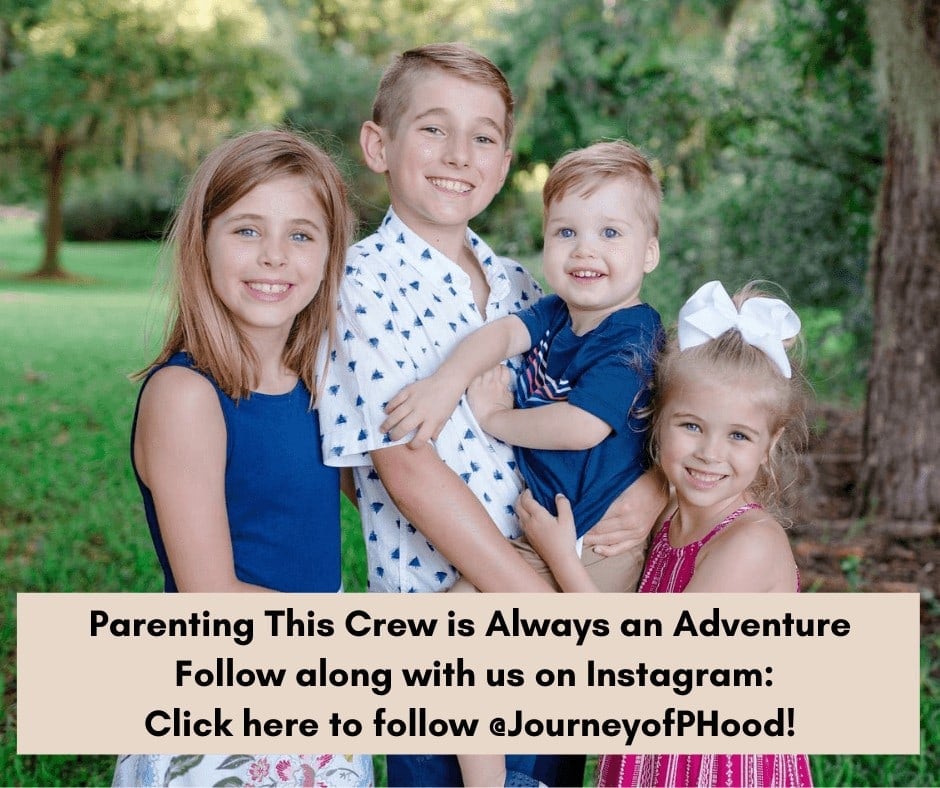 Best Board Games for Older Kids: Parent Approved!
Not all "big kid" games are fun for the whole family. Quite a few get eye rolls from Zach or I when they are chosen as the game for the evening! Here are ones we keep on regular rotation in our home and our the ones Zach and I tend to pick when we have a say!
Escape the Room: Best Board Games for Tweens
It's an escape room in a box! Fun for older kids who love puzzles and strategy games!
Check out Escape the Room here!
Beat the Parents
As the title suggest, this game is designed for parents and kids to play together head to head!
Check out Beat the Parents here!
Ultra Dash
A fun active relay race game that kids can play with their friends inside or outside!
Bounce Off
The object of the game is to bounce ping-pong balls into a patterned grid. Can be a little frustrating after a while but also just fun it get them into the grid at all!
Taco Cat Goat Cheese Pizza: Best Card Game for Tweens
We love this slapjack-style card game! It's super easy and so much fun… you can tell just by the name that it's gonna be a quirky time!
Check out Taco Cat Goat Cheese Pizza here!
Guesstures
The perfect game for the family that loves charades!
Check price for Guesstures here!
Scrabble
A classic board game perfect for kids who love words! A great way to teach vocabulary and spelling too!
Codenames Disney Family Edition
Another great family board game for Disney fans!
Family Feud
If you love the TV show, you'll definitely enjoy the board game version!
Clue
A classic and one of the best board games for kids who love mystery!
Pictopia Family Trivia Game
Trivia games are a great way to get the whole family involved! Test your knowledge on a variety of topics… or go with the Disney version and test your Disney know-how!
Check price for Pictopia here!
Tripoley: Best Board Games for Tweens
A collection of classic card games great for parents to play with older kids!
Mastermind
A fun brain game ideal for older kids who love puzzles and strategy. Also teaches introductory STEM skills!
Hogwarts Defense Against the Dark Arts Game
If you have Potterheads in the family, then this is the card game for you! My oldest daughter LOVES Harry Potter and this is a great board game for tweens. My older kids often play this together and make it a team game as well!
Check out Defense Against the Dark Arts here!
Best Board Games for Kids: Sorry!
This was Zach's favorite growing up and continues to be his favorite now (and it's also Kye's favorite too). There are so many elements that make it fun and it's nice that you can go from being ahead to being behind as it's a GREAT one for teaching good sportsmanship as well as never giving up. Yes, it does seem to be a game of chance but it is actually a strategy board game too as the choices you make can really impact the end of the game!
Trouble
Our issue with Trouble is that little ones aren't strong enough to push down the popper. It could be that our game is older but the pushing down issues can be annoying while playing. Otherwise, it's a fun one! But due to the strength it takes to push down the popper, I'd recommend holding off on this and not having it as a first for your family games. It's a great board game for 5-6 year olds or even an excellent board game for 7-8 year olds though!
Uno: A Favorite Card Game for Kids
A great card game for kids and adults alike. A great one to take on trips as it travels well and is a game you can play over and over without getting bored! We play UNO on a regular basis and own several different variations of the original game, but I gotta say nothing beats the original version as a fun game!
Blink: Best Board Games for 7-8 Year Olds
This was a game I played when I used to babysit in college and it was our FAVORITE. It's so much fun and I have such fond memories of playing on their front porch after school. I love playing this with my kids. Even though it's meant for two players we will have a younger kid team up with an older kid on a team against the parent. It's a very simple game but also a fast-paced game. It's just a simple deck of cards but is an awesome gift idea as it's perfect for a stocking stuffer and will bring endless amounts of fun to the gift recipient!
Memory
SUCH a great game for kids. It has so many benefits, especially with (duh) memorizing and paying attention. Zach and I are always impressed at how well our kids remember!
Hedbanz: A Best Family Board Game
Another fun for the whole family cooperative game that is also different every time you play. We've made it a little tradition when my dad and step-mom come to visit. It's a great one for multiple generations to enjoy together 🙂 They also make a Disney version which is lots of fun too! This is a great choice as a best board games 7-8 year olds as whenever our 8 year old daughter gets to choose a family game she ALWAYS picks Headbanz! It's a lot of fun and would also make for a great party game too.
Eye Found It: Best Board Games for Kids!
If I had to pick ONE family game as my favorite then this would be it. It is a longer game so you want to put the baby to bed a little early for this one 😉 It's the only game we own where everyone works together. It's a race against the clock and it's SO FUN. Of course, being Disney-themed only makes it better! There is also a smaller version (you can see it here) that is perfect to take to Disney to play in line! We play the smaller one when we are more pressed for time or even just too lazy to set up the full game 😉
Princess Pop Up
Yes it's princess, but even the boys enjoy it. You can buy add-ons that can be added to the game as well which makes it really fun. We bought a Frozen add on which does provide some more masculine character options 😉 It's a VERY fast game which is great and it's a fun one too. We love it!
Guess Who
Another childhood classic that stands the test of time. You may assume this game should belong in the 2 player category since it is a 2 player game. But we have found it's a great cooperative board game and we divide into teams (boys vs girls). It's helpful for the adults to guide some of the question asking and it's always a fun one to play together.
Monopoly Jr: Best Board Games for Kids
This junior version of the classic game board is suitable for ages 8 and up. Kye LOVED it at this age. But Britt struggled with getting bored after a bit. Definitely a good board game for older players who are ready for slightly longer games and I love that Monopoly is such a modern classic that is a game of strategy that also helps encourage money management for kids.
Clue Jr: Best Board Games for Kids
Y'all. This is SO FUN. Kye just got it for his birthday so it's new to us but we are LOVING it. Britt (at age 5) is still on the younger side for it so she and I team up and she keeps track of our card (making the X marks on things is fun at this age) while I manage the rest of the game. This classic board game is fun for the entire family and we love that it's different every time we play!
Pie Face
As a family we've only played this once. Zach HATES getting food on his face. So this just isn't his kinda game. It's also one that I've very rarely in the mood for. Typically now I reserve it for nights the big kids get to have a sleep over with each other. They love to play it before bed!
Spot It: Best Board Games for Kids
This is a personal favorite of mine and whenever Zach is traveling it's the game I pick most often (probably b/c when we play with Zach he ALWAYS wins ha!). They have a ton of different versions and themes for it and it's really a fun, quick game. It's also so small that it makes it great to take on the go!
Best Board Games for Kids: Final Thoughts
We are always on the lookout for new games to add to our list of the best board games for families. It's one of my favorite gifts to give the kids because it's something we can all enjoy as a family! What are some of the best board games for kids that top your list? I hope this post gave you some inspiration for your next family game night!
Other Posts You Might Like: