Today is Babywise Friendly Blog Network Day and we're all talking about the 5 Love Languages (pretty appropriate with Valentine's Day coming up, right?)
Zach and I are approaching our 8th wedding anniversary.
We have grown so much in our marriage since the day we said "I do."
However, I think we've actually done the most growing just in the past couple of years.
Having children has brought new challenges but also many triumphs for us and I think as we get older, and more mature, that we're able to better communicate and understand each other.
I was really excited to find a quiz about The 5 Love Languages!
I have always speculated what my love language is and have always guessed that I knew what Zach's was.
But taking the test really helped us determine the way we give love as well as the way we best receive it.
Disclaimer: post contains affiliate links.
The 5 Love Languages Quiz
You can take the quiz for yourself here: www.5lovelanguages.com
The great thing about the quiz is that it sends your results to you in an email.
I forwarded my email to Zach so he could read it and then I asked him to also take the quiz and send his results to me.
My results even had a section on how to get your spouse to take the quiz… so if your husband isn't one to willingly take such a quiz, hopefully, the tips help!
I'm very interested in learning more about what the love languages are and how they affect relationships!
The 5 Love Languages are based on a book by Dr. Gary Chapman called The 5 Love Languages: The Secret to Love that Lasts.
They are based on the way in which we best understand our partner's expression of love.
Here is a great breakdown of what each of the 5 love languages mean:
My Results
My results surprised me because I wasn't sure what my love language was going into the test.
My highest score was for Quality Time with Receiving Gifts being a close second.
I do think both of these accurately describe me!
I LOVE vacations together because it allows us to shut out the rest of the world and just focus on "US."
Some of my favorite moments with Zach at home are when we are laying in bed and have those nights where we stay up talking and laughing before falling asleep.
Growing up I think both of my parents were Receiving Gifts as they both were always very thoughtful gift-givers and loved giving gifts to their children.
I put a lot of thought into my gift-giving and it means a lot to me when there is thought put into gifts I receive as well.
I think it's a tricky love language because it's not materialistic, it's the thought that matters! And that's hard for a lot of people.
I know I've eased up some on my thoughtfulness in my gifts because I realized that a lot of time the recipients weren't appreciating the thought that went into it and therefore not seeing the love I put forth in the gift I gave.
I can remember who got us what from our wedding eight years ago.
When people sent us presents for Tess it meant so much to me!
At birthday parties I never need to make a list of who bought what for thank you cards… I just naturally remember each gift.
Meaningly gifts are something I truly cherish and I try very hard to give to others.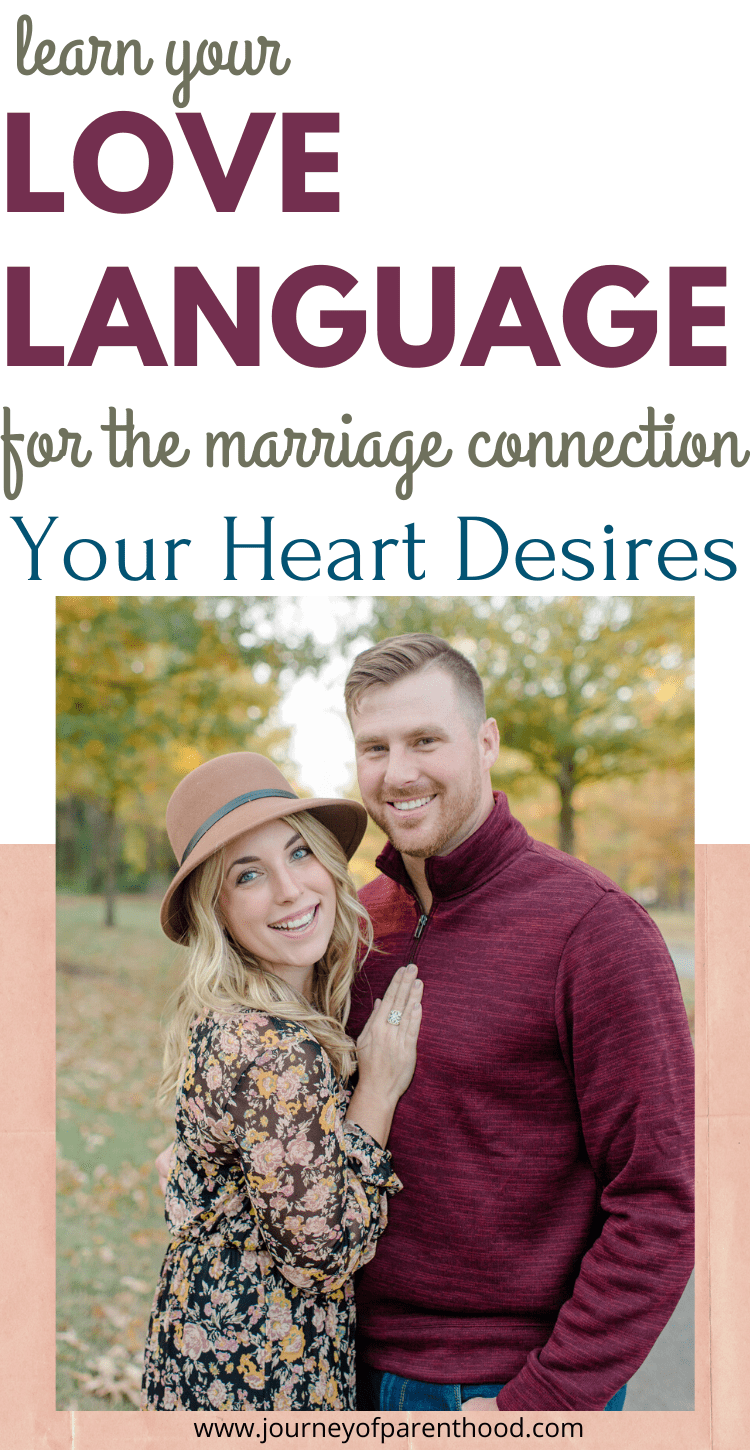 Zach's Results
I was not surprised at all by Zach's results.
His highest score was for Physical Touch with his second being Quality Time.
I think most people would assume that all men favor Physical Touch and that all women favor Receiving Gifts!
It's the typical stereotype, right?
I like how the description of Physical Touch points out that it's not just about the bedroom. It's about daily interacting!
This is something that I rated very low on (I scored a 3 out of 12 for Physical Touch and it was my 2nd lowest).
Zach also was very low with Receiving Gifts (He scored 4 out of 12 and it was also his 2nd lowest).
I'm thankful we both rank high with Quality Time because it makes it a little easier to give each other love in that area!
We need to focus on more "us" time in the evenings and try to go on more dates when possible.
But it will take more work for me to give more physical touch for him and it'll take work for him to do more random gifts.
I've never been a touchy-feely type person.
I have to make a conscious effort to hold hands with Zach when we walk places together!
It's just not natural for me! Now that I know it's the #1 way he understands my love for him, I can make it more of a top priority in my daily life!
The 5 Love Languages: Final Thoughts
At the end of my results was a call to action.
Now that we both know each other's love language we are supposed to really focus on giving our partner love in the way we now know they best accept it.
For five weeks it's supposed to be our top priority.
I think it's SUCH a fabulous idea.
I know just in the short time since we took our quizzes, I'm already thinking of how I can make more of an effort to show physical affection with Zach.
It takes ONE second to kiss him. Rub his back as I pass by.
It's simple and easy and can have a HUGE impact on our marriage!
Marriage is based on love, but it's also based on so much more. It takes work and effort.
It's never easy and during the good times in our marriages, it's the best time to be working together to make it even better.
I'm very excited about what knowing our love languages will do for our marriage!
I hope each of you will take the quiz and have your spouses take it as well!