I'm super excited to share with you the best gift ideas for the 4-year-old in your life. Whether you're celebrating a birthday, Christmas, or just because, here is my gift guide to get you started!
Every age and stage of childhood is fun for different reasons and every parent has their favorite ages!
I LOVE the age of three and four! It's a fun age of childhood in general, but also super fun to buy for at the holidays.
When kids first turn three they are finally able to play with "big kid toys" that have potential choking hazards for younger kids and by the age of four they are truly enjoying those items and have developed their favorites.
It's an age where they have developed further in their gross motor, fine motor, and other developmental milestones and skills.
It's also an age where favorite characters develop. As you can tell from my gift guides my family is big on Disney so most of the themed items are Disney or Pixar in some way.
I know many kids at this age love Paw Patrol and Superheroes and Thomas – just know your kid and what they'd like best!
I like to build on toys with my kids as they get older and add onto collections and purchase things that are compatible with toys they already own. So with that said, let's dive in to the best 4-year-old gift ideas!
Also, be sure to read my three year old gift guide, two year old gift guide and one year old gift guide!
Disclaimer: post contains affiliate links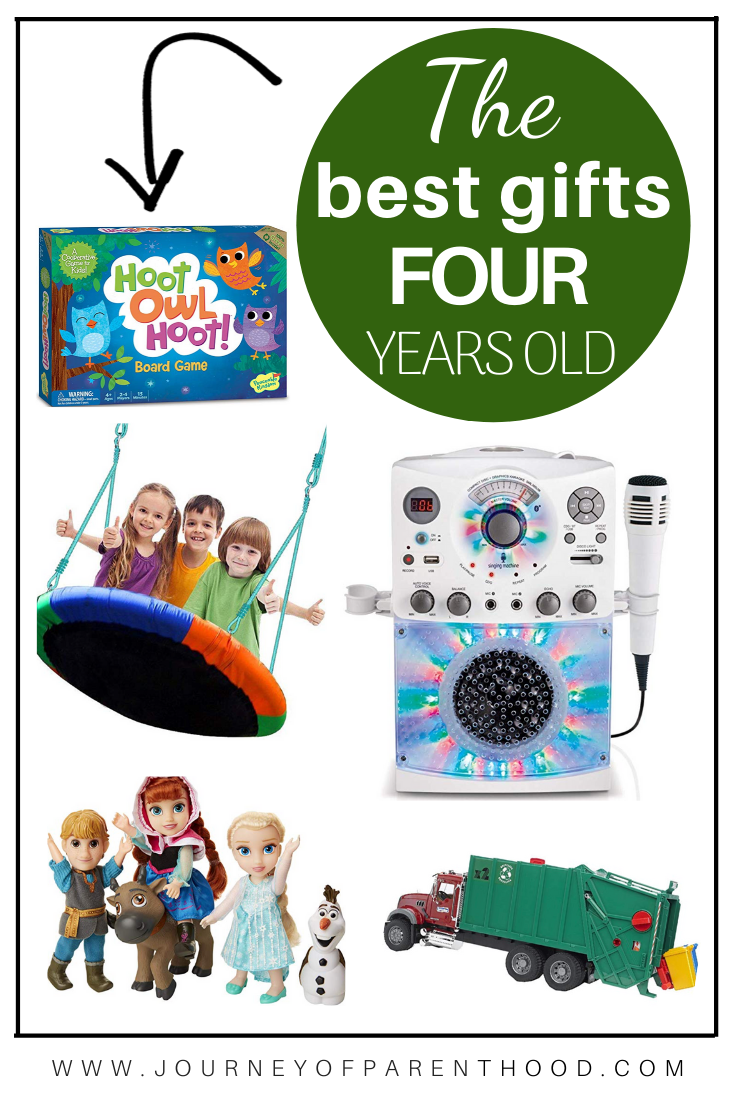 4-Year-Old Gift Ideas - The Best Toys for 4 Year Old
This is a gift guide for both four year old girls and four year old boys.
I have four children but currently have three kids who are older than age four.
I have spent time going through all my old blog posts for each age and seeing what toys they received as gifts, which they loved best, and which have been continually enjoyed as they've gotten older (and passed down to siblings!).
Want an easy way to shop the items in this list? Check out my Amazon List Here! And simply click the items to add to your cart – shopping DONE!
Check out my other gift guides here: