Best Toys for 3 Year Old – Three Year Old Gift Guide.
Three is one of my favorite ages as a parent!
Kids at this stage are really coming into their own personalities and unique styles and their own interests.
Along with the imaginative play that really develops at age two, the age of three brings lots of pretend play which opens up TONS of options for new toys and gift ideas.
I love building on toys my kids already own so a lot of what I recommend as gifts for a three year old are things that go along with items they may already own as a two year old or one year old.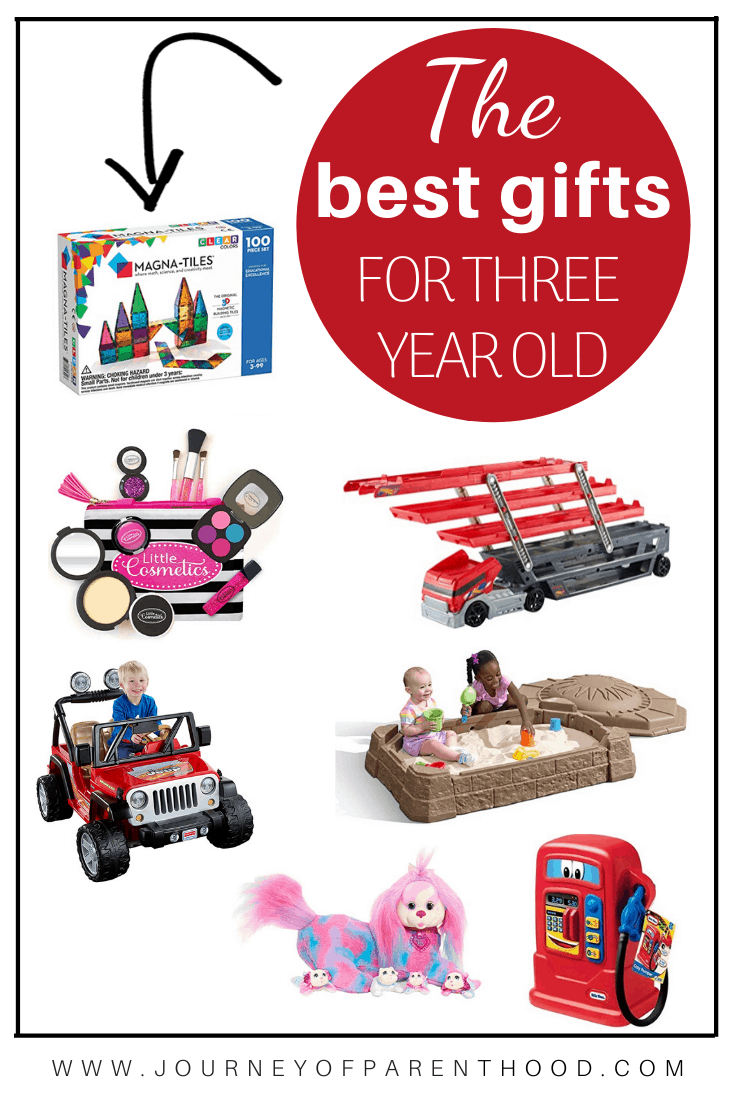 Best Toys for 3 Year Old - Three Year Old Gift Guide
These are the best toys for a three year old!
I know many gift guides like these will say items like Mr Potato Head or Paw Patrol stuff or Stem Toys...but I'm big about only sharing things WE have loved and if they aren't items my kids have enjoyed then I'm not including them on the list! (We own several Potato Heads, for example, and they NEVER get played with and we've never watched Paw Patrol).
Perfect for a birthday gift, Christmas gift, or a just-because present 🙂
While all toys can be enjoyed by both boys and girls, I like to break my lists into categories.
Want an easy way to shop the items in this list? Check out my Amazon List Here! And simply click the items to add to your cart – shopping DONE!