At 8 years old kids are still very much in that golden age of childhood where they are developing their own interests and talents while still enjoying pretend and imaginative play. They are not quite yet in the pre-teen stage of life and are still very much KIDS who love to be kids. So when it comes to 8-year-old gift ideas, you can count on thinking like a kid!
I encourage you to seek out gifts for this age that help them hold onto childhood for as long as possible. Don't rush your little ones to grow up too fast and help them to stay connected to and develop more interest in the childlike toys, games, collectibles and items that bring them joy!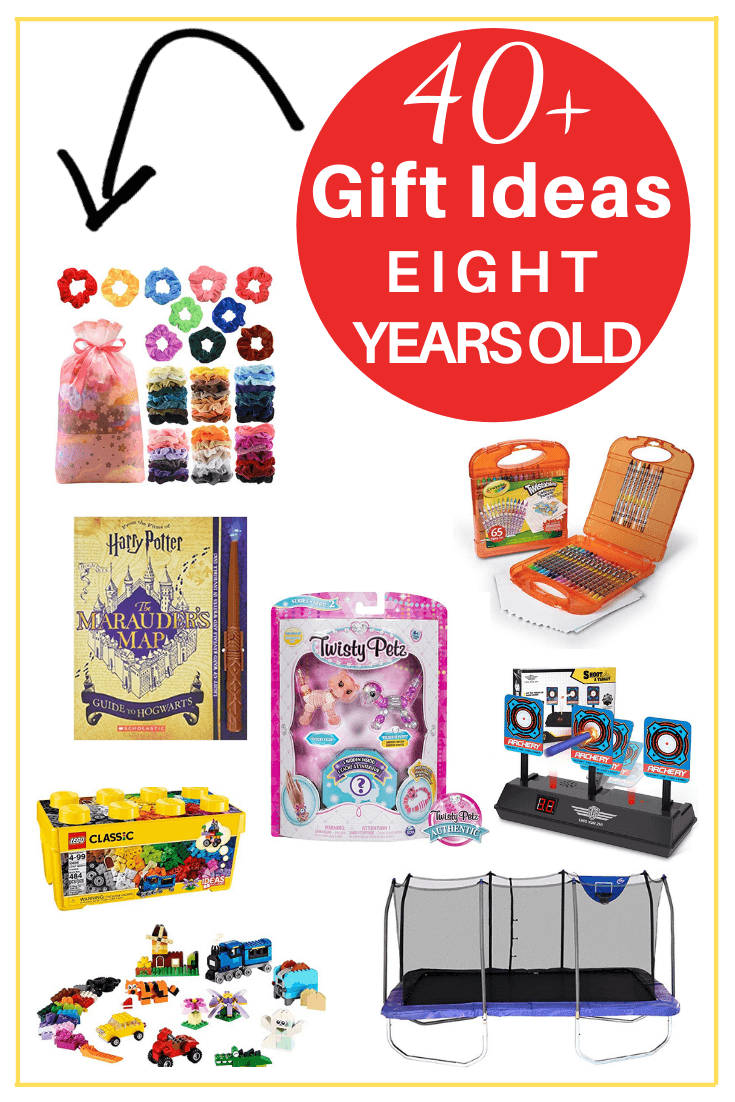 I take my gift guides very seriously. I know we all have seen the generic gift guides floating around every year and it's important to me to only suggest items that I have personal experience with and truly recommend. I am a mother of four with two boys and two girls (you can follow all of our family fun on Instagram!) and gift-giving is my personal love language so I take pride in my gift purchasing skills and hope this is a helpful list for others looking for that perfect present!
We'll be taking a look at the best gift ideas for eight-year-old boys, girls, and both. I also highly recommend visiting my additional gift guides as many of the gift suggestions will make wonderful gifts at this age as well:
Disclaimer: post contains affiliate links.
8-Year-Old Gift Ideas: Best Presents for Eight Year Olds
I hope these 8-year-old gift ideas help you find the perfect gift for your next birthday or holiday! I am always adding new gift ideas to my Amazon lists and they are THE most up to date way to track the must-have items I recommend for gift-giving and beyond!