At seven years old, kids are starting to understand more and develop their tastes and interests, and the gifts you get them should definitely reflect that growth.
They're at that age where they still appreciate a fun, playful gift but can also appreciate presents that speak to their developing comprehension, like books or art supplies.
Seven-year-olds can also participate more in group activities like board games or video games, which is a great opportunity for them to learn how to play with their older siblings or share toys with friends!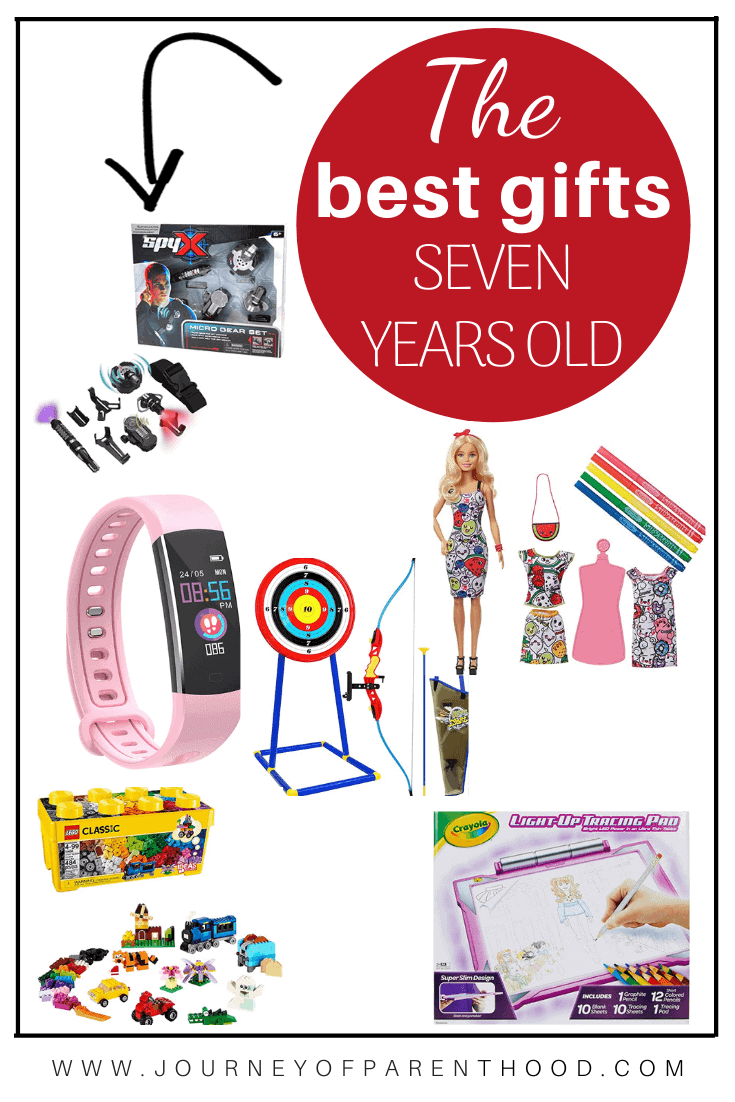 We'll be taking a look at the best gift ideas for seven-year-old boys, girls, and both.
Many of my recommendations from previous gift guides will make wonderful gifts at this age as well so I highly recommend checking out all of my gift guides for each age:
I take my gift guides very seriously. I know we all have seen the generic gift guides floating around every year and it's important to me to only suggest items that I have personal experience with and truly recommend.
7-Year-Old Gift Ideas: Best Gifts for Seven Year Olds
I am always adding new gift ideas to my Amazon lists and they are THE most up to date way to track the must-have items I recommend for gift-giving and beyond!