Best Toys for 5 Year Old – Five Year Old Gift Ideas
Typically five year olds are in kindergarten and begin entering the world of peer influence.
Five year olds are also usually getting a bit more screen time than they did at earlier ages and will start to be influenced by commercials and catalogs that arrive in the mail.
Play is still very important at the age of five and developmentally the sky is basically the limit as to what they are able to play with and enjoy.
Gift giving hits a magical sweet spot between the ages of 5 and 8 where kids in this age range just love receiving presents, are super appreciative and excited about the presents, and are easy and fun to buy for!
I like to purchase toys that can go along with items I've previously purchased for my children.
It takes up less space and is much easier to clean up when sets can be stored together!
Many of my recommendations from previous gift guides will make wonderful gifts at this age as well so I highly recommend checking out all of my gift guides for each age: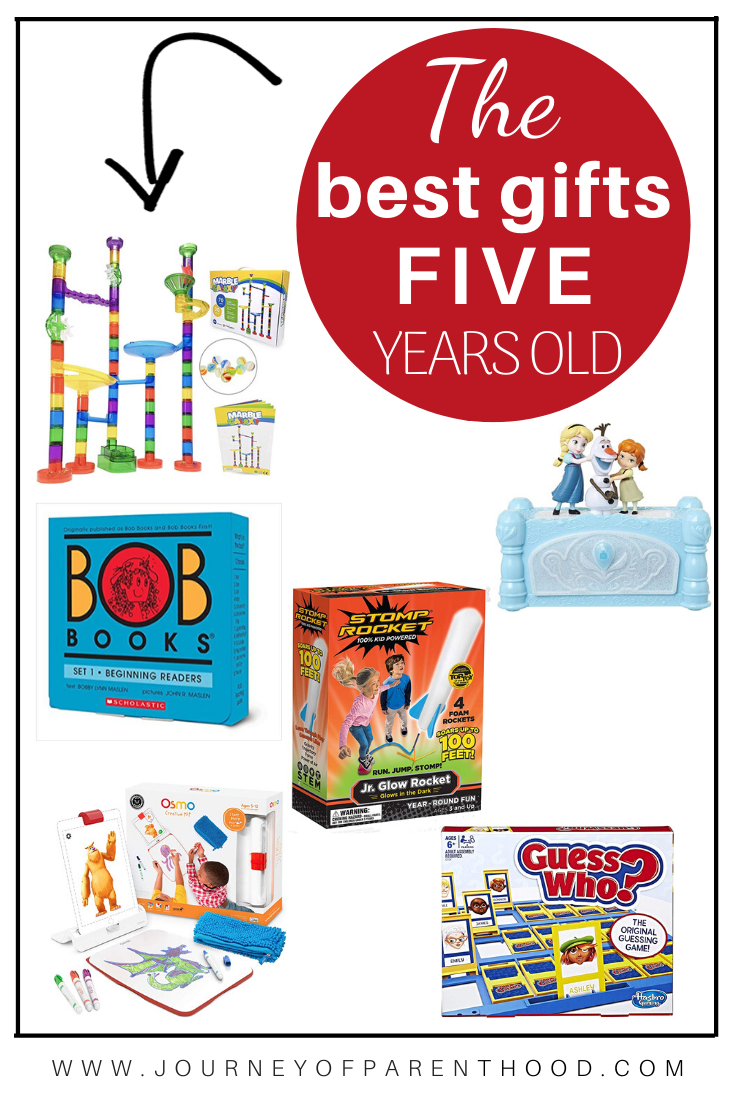 Best Toys for 5 Year Old - Five Year Old Gift Ideas
This is a gift guide for both five year old girls and five year old boys as well as items that both genders will enjoy!
I have four children but currently have three kids who ares five or older.
I have spent time going through all my old blog posts for each age and seeing what toys they received as gifts, which they loved best, and which have been continually enjoyed as they've gotten older (and have been passed down to siblings!).
I hope this list helps knock off some ideas for the five year old in your life!
You can shop all of these items and more on my Amazon list here 🙂