Do you have a six year old's birthday coming up? Then you've got to check out my list of the best 6-year-old gift ideas for girls, boys, and both!
At six years old kids are really starting to develop their own unique interests and are quick to have collections and a passion for certain characters or types of toys.
Six year olds are very fun to buy for as they are still in that easy to please stage of childhood and also old enough to appreciate a thoughtful gift and show enthusiasm for something they love.
I love to build upon prior gifts for my kids as it helps to minimize clutter when organizing toys and keeping similar items stored together.
Many of my recommendations from previous gift guides will make wonderful gifts at this age as well so I highly recommend checking out all of my gift guides for each age:
I take my gift guides very seriously. I know we all have seen the generic gift guides floating around every year and it's important to me to only suggest items that I have personal experience with and truly recommend.
I go through all of my blog posts and past purchases and birthday and Christmas lists for my kids to see what they owned at this age and also what items have been continually enjoyed beyond the age of six too. What things their siblings have loved and what HASN'T ended up forgotten or in the yard sale or Goodwill donation bin!
I also look over reviews and try to make sure that other people have had similar good experiences. So without further ado, here are my top picks for 6-year-old gift ideas! There are great toys here for 6-year-old girls, 6-year-old boys, and toys that are great for both!
Disclaimer: post contains affiliate links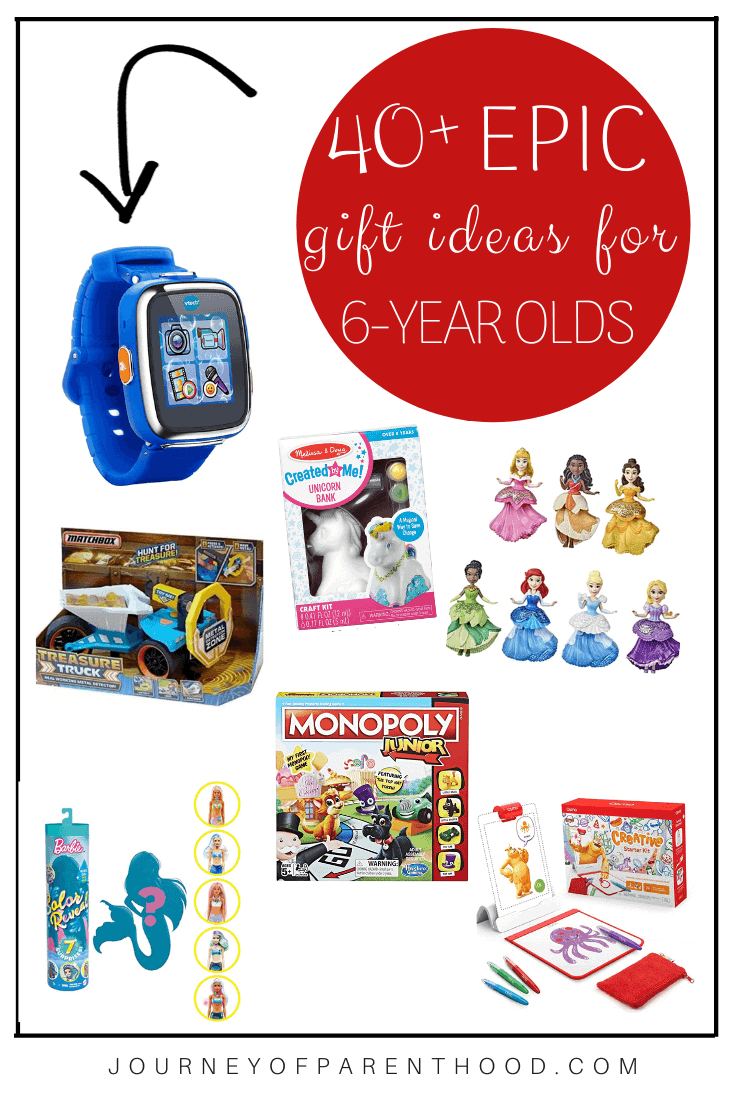 6-Year-Old Gift Ideas: The Best Toys For Six Year Olds
This is a gift guide for both six-year-old girls and six-year-old boys as well as items that both genders will enjoy!
I have four children but currently have three kids who are five or older.
I have spent time going through all my old blog posts for each age and seeing what toys they received as gifts, which they loved best, and which have been continually enjoyed as they've gotten older (and have been passed down to siblings!).
I hope our experiences are helpful for others!
I am always adding new gift ideas to my Amazon lists and they are THE most up to date way to track the must-have items I recommend for gift-giving and beyond!
You can see more of my 6 year old gift ideas on the Amazon list here!
Check out all my gift guides: