Looking for great gift ideas for a 1 year old? Let's talk about the best toys for one year old boys, girls, and both!
Shopping for a one year old can be a very stressful process.
At such a young age it's hard to know what items the child will actually play with.
You read countless gift guides urging you to shop but what happens after you click the link?
Will the toy be well loved? Cherished? Enjoyed so much that it gets passed down to future siblings and possibly even future generations?
As a mom of four kids I've had LOTS of experience when it comes to toddlers and toys. Today, I'm sharing THE best gift ideas for a 1 year old and what I recommend as the perfect gifts for one year old girls as well as one year old boys!
Disclaimer: post contains affiliate links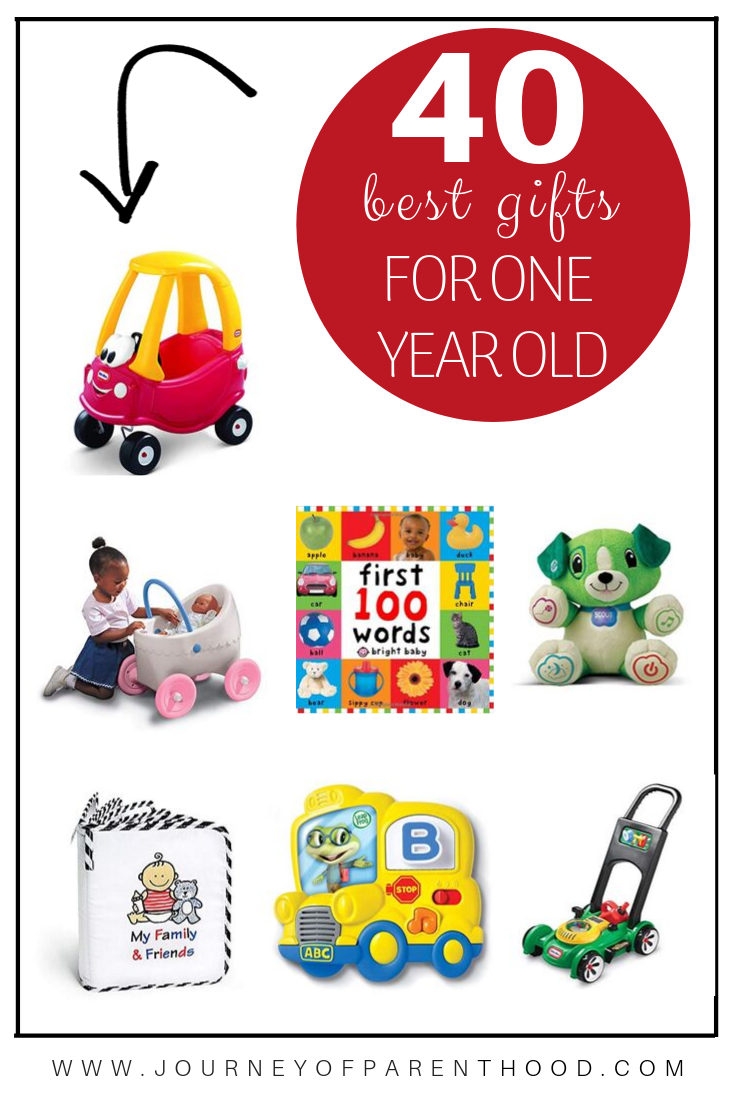 Best Gift Ideas for a 1 Year Old - One Year Old Gift Ideas
Buying a present for a one year old? Not sure what to get for your baby's first Christmas? Your nephews or nieces first birthday?
I'm a firm believer that all toys can be played with and enjoyed by both genders, but I also firmly believe that boys are more drawn and enjoy certain toys and that girls are also more likely to be drawn to certain types of items too.
I'm dividing this list into sections based on gender neutral, boys and girls!
I'm also including my own personal info on each item, why we love it and why I think your little ones will too 🙂
Want to shop all of my recommendations in one place? I've created a One Year Old Gift Guide on Amazon here!
Check out my other gift guides here: