Why have a gender neutral baby shower? The real question is, why not? Okay, actually, there is more than one reason why you might want to choose a gender neutral theme.
First, maybe you're waiting until birth to reveal the baby's gender. If that's the case, then it makes perfect sense to have a gender neutral baby shower! You're not going to know whether your little bundle of joy is a boy or a girl until you hold them in your arms. So your baby shower isn't going to have a gendered theme, either!
Or maybe you do know the sex of the baby, but you just to go with something less traditional. That's totally great, too! There's no rule book that says you have to have a pink or blue themed baby shower. It's YOUR baby shower. For your baby…the best part is that it can be any theme you want!
Also, it's pretty much the same logic as choosing to build a gender neutral nursery: yes, it's for your baby, but it's also for you! (Especially a baby shower. Baby isn't going to care!) So why not plan for it to match your aesthetic and personality? As long as it's special to you (or for the mama-to-be that you're hosting the shower for), then I say go for it!
Whether you're hosting the Team Green baby shower or attending a gender neutral shower or are a mama-to-be yourself you'll also want to check out this post for the best gender neutral baby gift ideas and must-have items for your registry!
Disclaimer: post contains affiliate links.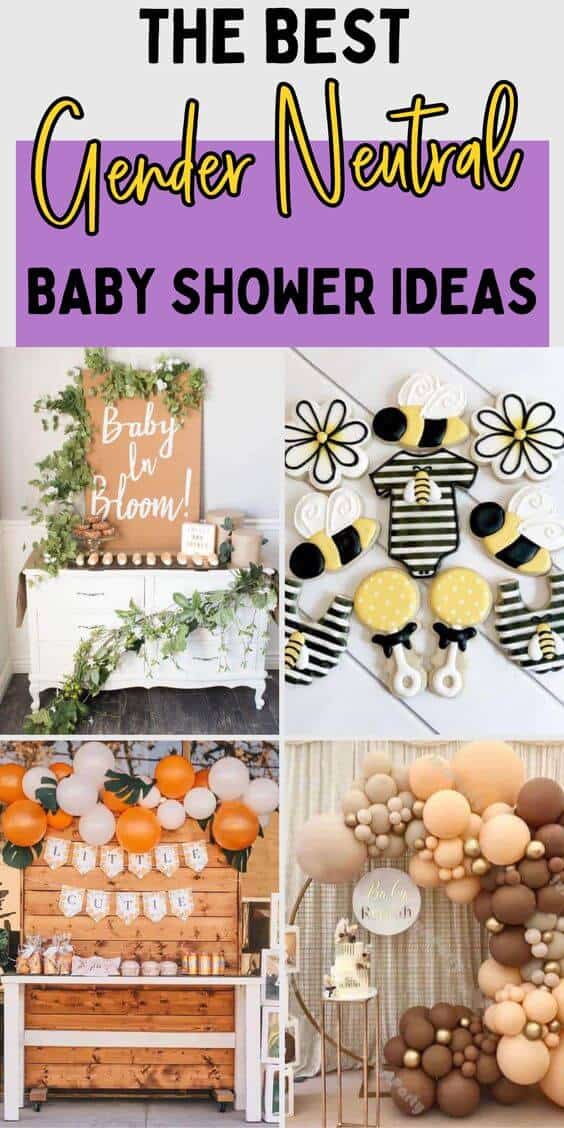 A baby shower is a great way to express your personal tastes and to invite guests to celebrate the upcoming arrival of your sweet baby. It could also be a great way to sneak in a gender reveal too if you decide to find out the baby's sex before birth (although I wouldn't recommend it…hold out…the wait is WORTH IT!)
So, no matter what your reason is, if you're planning a gender neutral baby shower, then you've come to the right place! I have rounded up over a dozen of the best gender neutral baby shower ideas.
From themes to decorations to unique color schemes, you've got a head start on planning the best baby shower ever without even needing to know the gender of the baby 😉 Keep reading for some of my personal favorite baby shower themes to help you find your best gender-neutral baby shower idea!
Gender Neutral Color Theme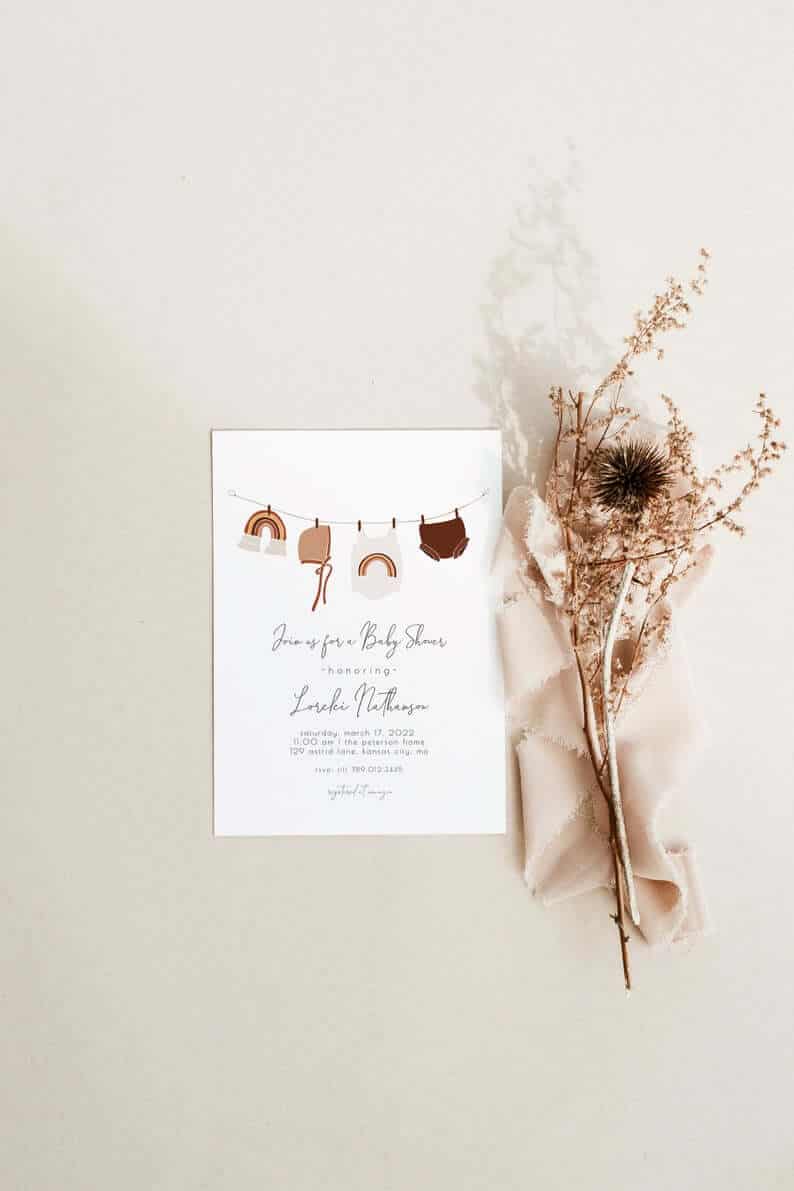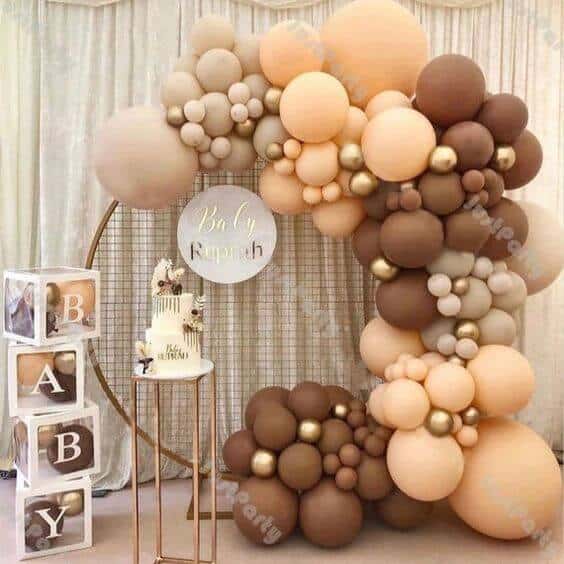 For a gender neutral baby shower… why not go neutral? Soft, earthy browns and off-whites are sweet and match just about everything. You could also do a twist on these color scheme theme by sticking with all pastel colors or the current popular choice of a gold color pallete would work for a great gender-neutral option as well!
You can go all-out with decor, like with this adorable coffee-colored balloon garland, or just decorate with burlap and rustic woods to create a neutral color scheme.
And of course, you can complete the look by ordering some lovely neutral-themed baby shower invitations!
Rustic Gender Neutral Baby Shower Theme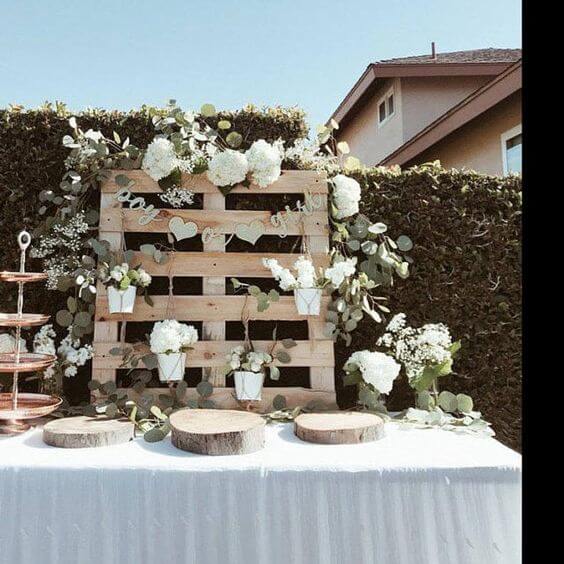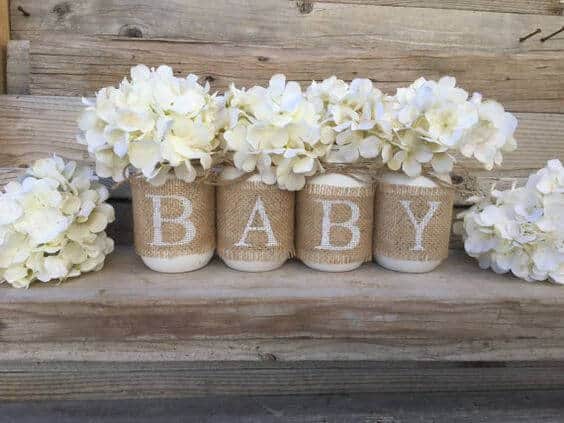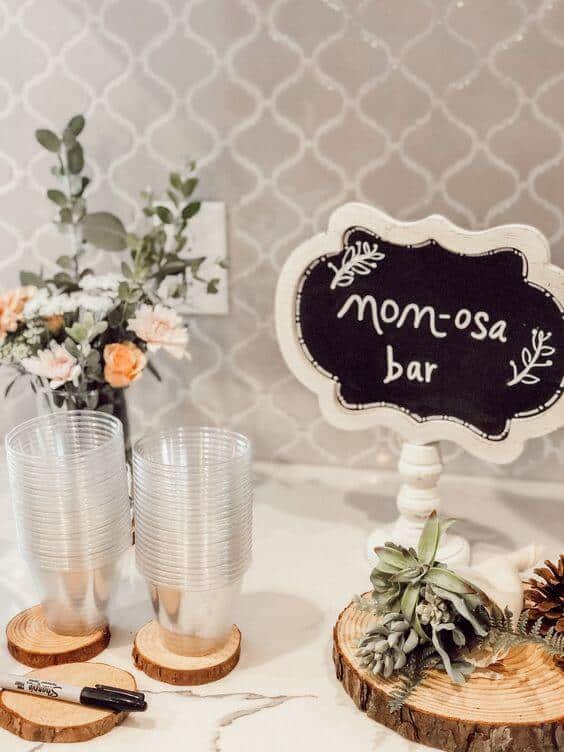 If you love wooden accents and mason jars, then a rustic baby shower theme is the one for you! Incorporate simple banners, organic-looking greenery, and raw wood slices for that signature rustic look that's as stylish as it is simple!
I especially love these burlap-wrapped mason jars that spell out "BABY…" and the idea of a "mom-osa" bar! This simple theme could also easily be transitioned into a woodland baby shower with some added rustic elements or even some woodland animals to the mix too to help ensure it sticks to gender neutral and doesn't go too far in the more "girl theme" direction!
Oh Baby! Theme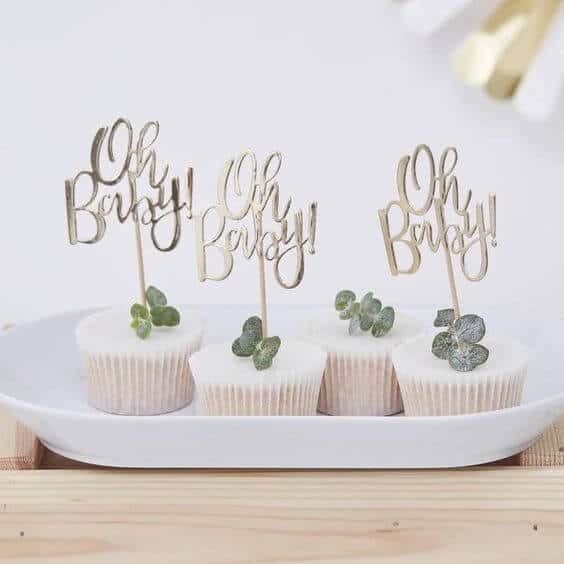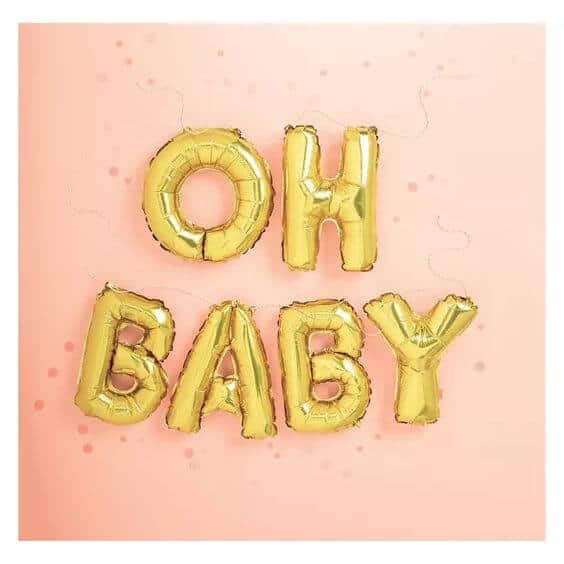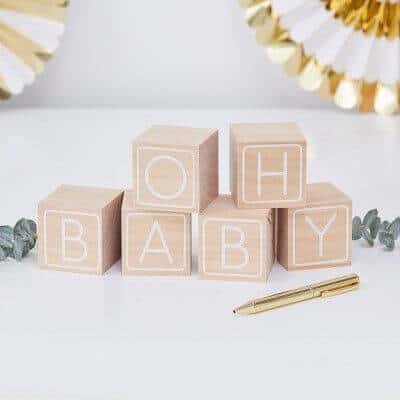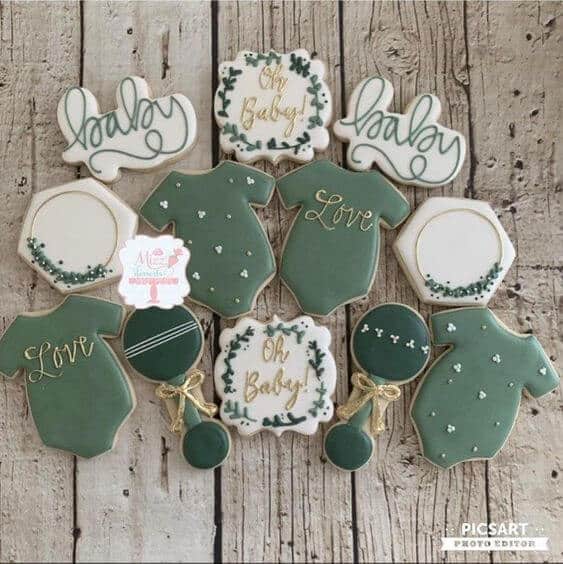 A gender neutral baby shower themed doesn't have to color-based. You can make it center around a cute play on words… like "Oh baby!" And then you get to choose any color scheme you want!
These "Oh Baby" gift blocks make a very creative guest book option, and some Oh Baby foil balloons would definitely drive the theme home!
And of course, you can't forget about dessert… cupcakes with "oh baby" toppers are a fun option, or these adorable iced cookies!
Hey Baby Theme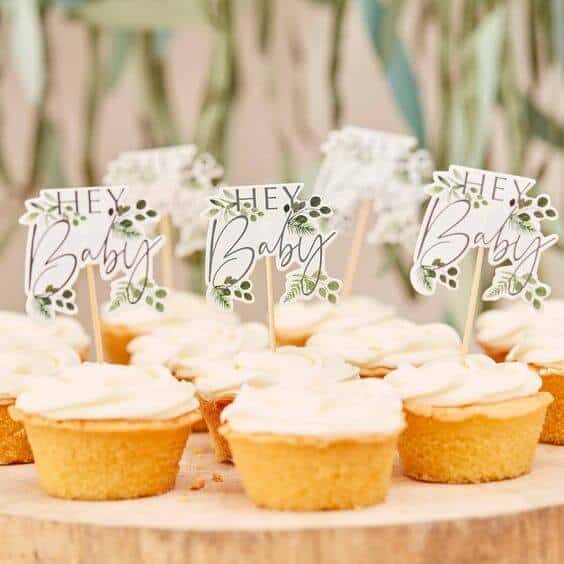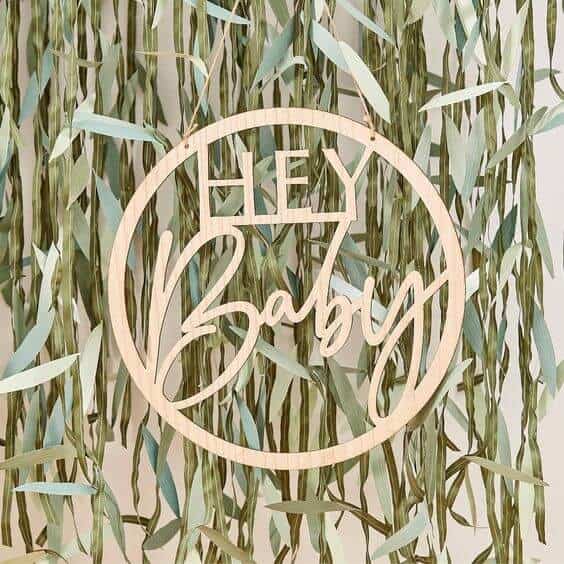 Another fun play on words, "Hey Baby" is yet another gender neutral baby shower idea that could fit any color scheme! I love these Hey Baby cupcake toppers and matching Hey Baby wooden sign from Target.
Picking a phrase to center the theme around helps avoid labeling events as either "girl baby showers" or "boy baby showers" too!
Baby in Bloom Gender Neutral Baby Shower Theme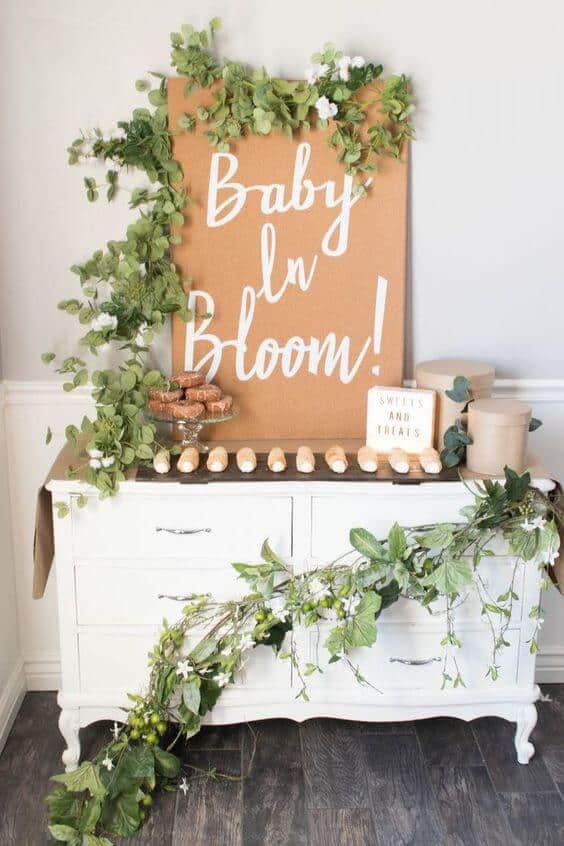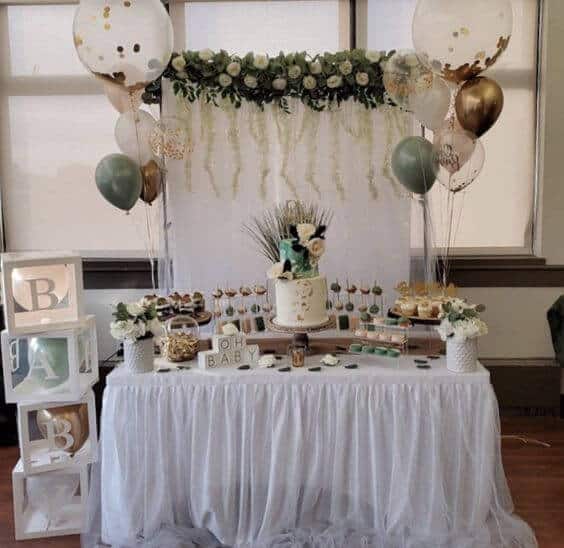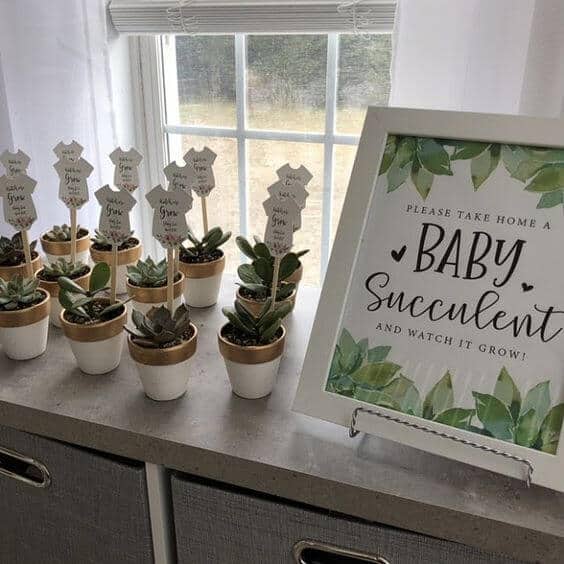 If you're a nature lover, then you're going to love this all-natural gender neutral theme! How cute is the idea of "baby in bloom"? And setting up a baby succulent sign with succulent party favors? Adorable!
Complete the look with some greenery and plenty of green and gold balloons, and you're ready to grow! I mean, go! Fresh flowers can always be added depending on the season too as a nice touch as simple floral arrangements can be picked up from any flower shop to add a pop of color and sweet scent to the event. Of course sticking to natural greens is great too!
Little Cutie Baby Shower Theme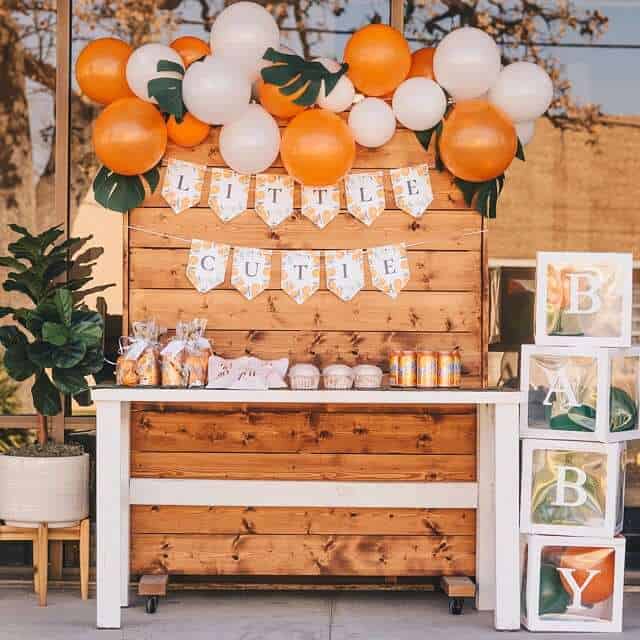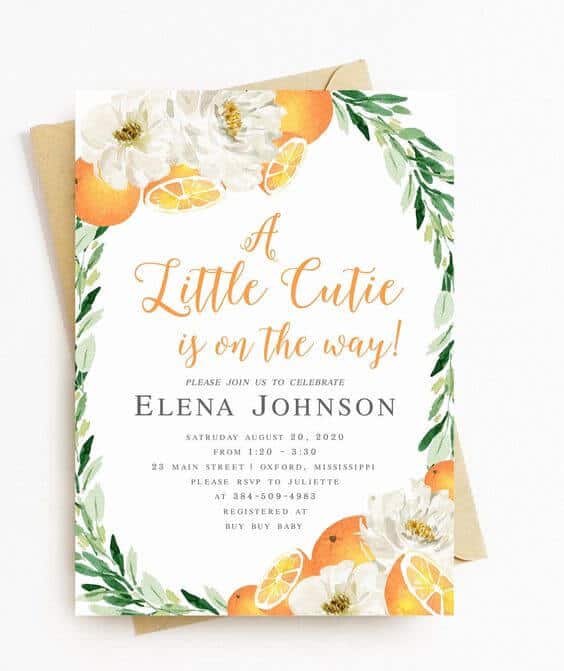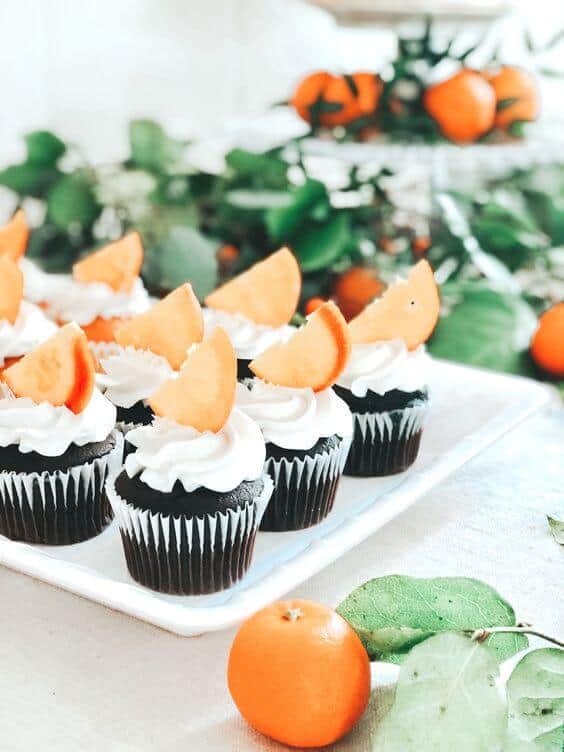 Perfect for a summer baby shower, (or a summer due date!) the little cutie theme is a charmer! The bright pops of orange make eye-catching baby shower invites, and all the opportunities for orange-flavored things? Delicious! (And nutritious!)
Throw in some orange-colored balloons, pops of green, and a Little Cutie banner, and you have the perfect way to celebrate your little cutie! Food is always part of any great party right?
Honey Bee Baby Shower Theme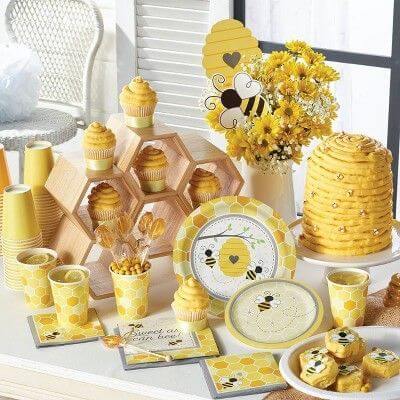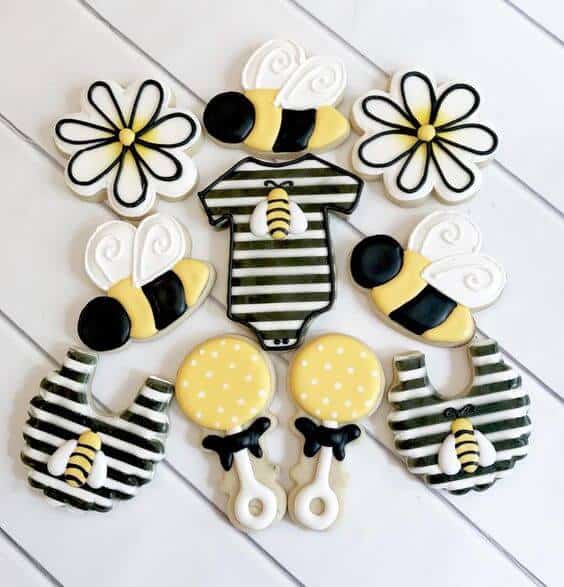 What's sweeter than honey? A honey-bee baby shower theme! If you're a fan of yellow (and honey, and honey-flavored things) then this is the perfect gender-neutral baby shower for you.
The honeycomb shaped cupcake holder is just precious. And those honey bee cookies? So sweet! This would also be a great theme for some lemon cake to snack on too! Who doesn't love a dessert table?
With a whole set of matching honey bee baby shower decorations, your baby shower will have all your guests buzzing with excitement! (Get it? Because bees???)
Twinkle Twinkle Little Star Theme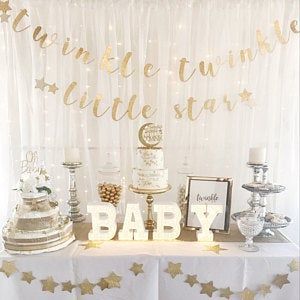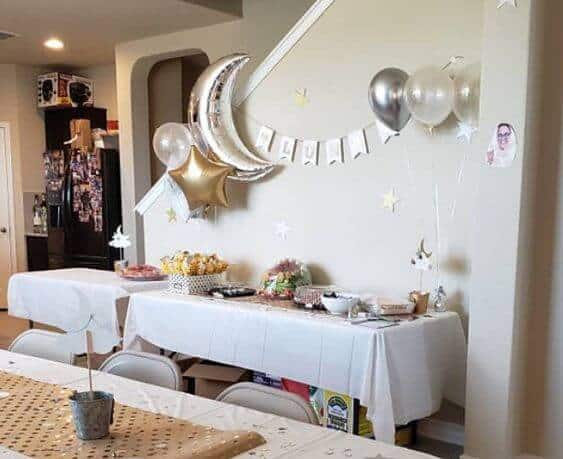 Your little star will be shining bright with this lovely gender neutral "twinkle twinkle little star" theme! This stars theme is such a sweet theme for any time of the year.
The whites, silvers, and golds are a great color scheme, but you could always make it more colorful with blues and purples (or whatever you like)! Just don't forget your "Twinkle Twinkle Little Star" banner and some moon and star balloons!
Adventure Awaits Gender Neutral Baby Shower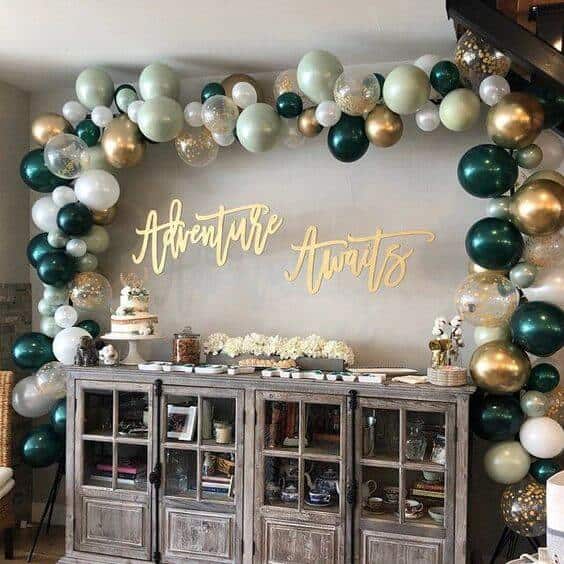 This gender neutral theme leaves plenty of room for interpretation, which is what makes it so versatile! Any color scheme could work, though there's something really fun about the green and gold balloons!
Great baby shower ideas always include little details and personal style. As someone who LOVES travel the adventure awaits theme could also take a spin towards being more of a travel-themed baby shower too! Personal side note but we actually decorated our third baby's gender neutral nursery in a travel theme and it a favorite of ours so the travel idea is one among a few of our favorite themes! 😉
All White Gender Neutral Baby Shower Theme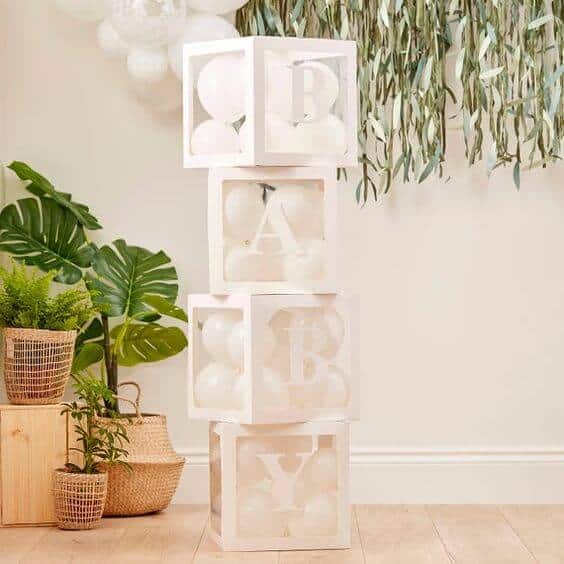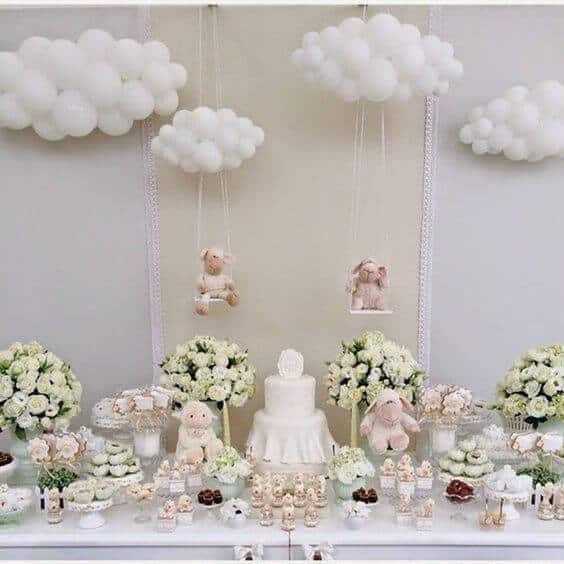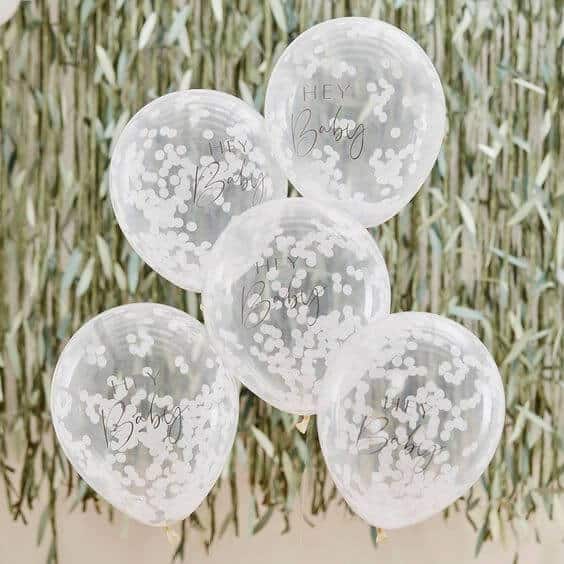 Having an all white baby shower is both clean and classy… and yes, of course it makes a perfect gender neutral theme!
The white baby blocks is such a neat idea for a decoration. And I can't think of anything cuter than these fluffy white balloon clouds!
But if clouds aren't what you're thinking, these white balloons would be great for a white theme, or the "hey baby" theme up above!
You could also easily incorporate touches of blue to an all white theme and convert it to a nautical theme baby shower which would be adorable in the summertime!
Jungle Safari or Wild One Baby Shower Theme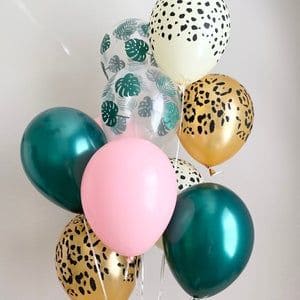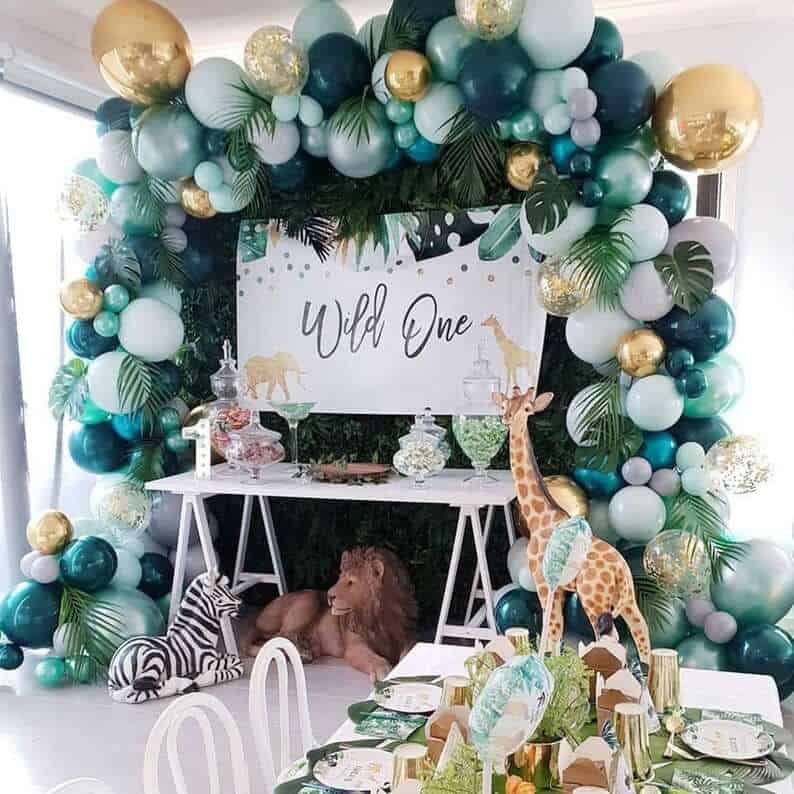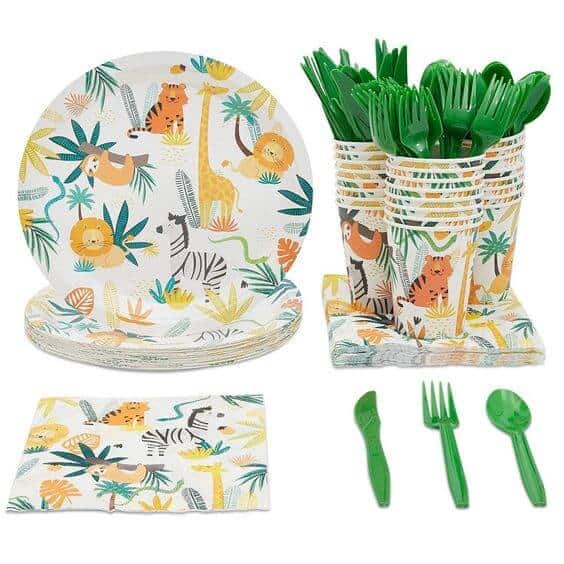 For bold and colorful gender neutral baby shower decorations, a jungle safari theme is the way to go! (You can also call this one the "wild one" theme… though that often makes people think it's going to be a boy! Can't imagine why!)
You can go all out with this jungle themed balloon arch or decorate with some cool animal print balloons! And then of course, you have to have some adorable jungle animal-themed party ware!
If you go with this theme be sure to hang onto all the decorations as it'd be a great party theme for a first birthday party too (which is in the near future…that first year as a mama FLIES BY)! You could even easily incorporate a "where the wild things are" spin to it too 🙂
"Some Bunny" Gender Neutral Baby Shower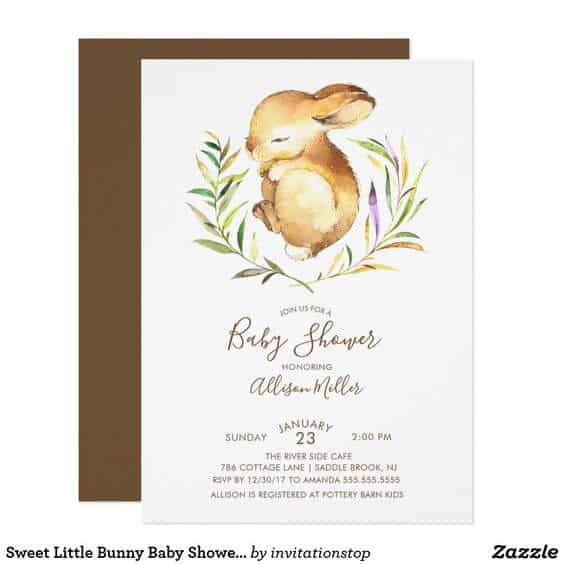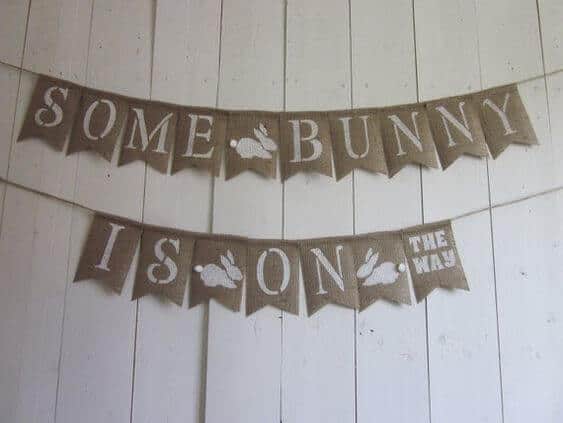 This bunny baby shower theme is such a sweet idea! I especially love the play on words with the "Some Bunny is On the Way" banner. And putting bunny ears on cupcakes? Genius!
Of course, you have to seize the opportunity to send some sleeping baby bunny baby shower invites… your guests won't be able to handle the cuteness!
This would be a precious shower for springtime and I can just picture this setup taking place in a backyard or on a porch at someone's home. A great place to host a shower during the spring season or for guests who may prefer an outdoor celebration in a summer garden rather than the close-quarters inside.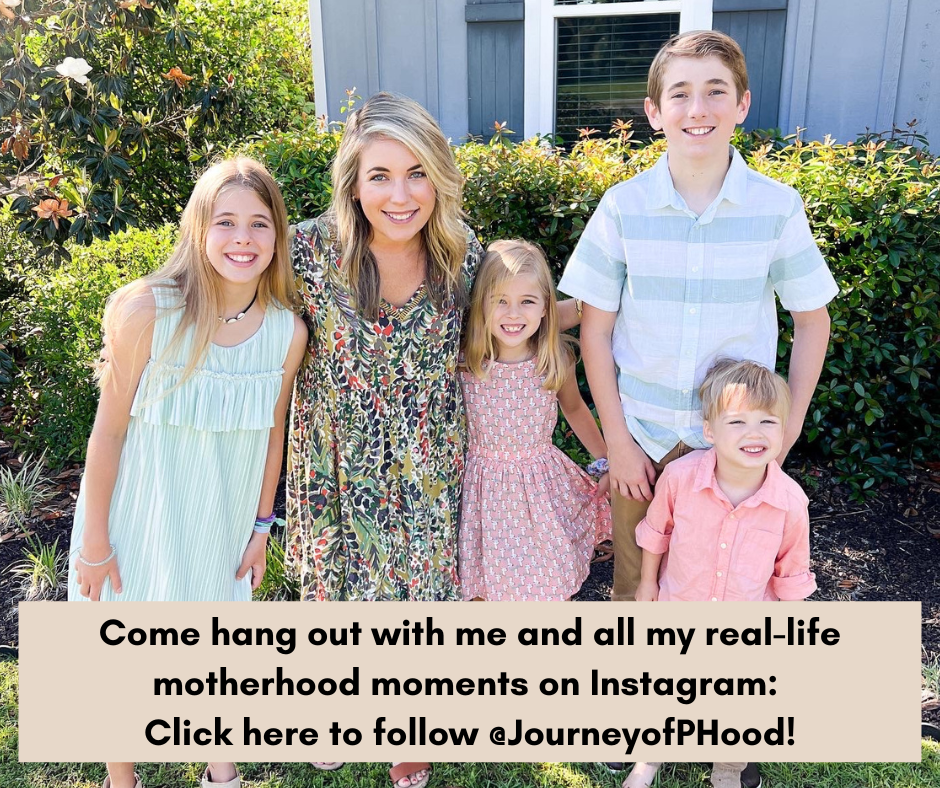 My Personal Gender Neutral Themed Baby Showers
I'm a mama of four and we never found out the sex of any of our three biological babies before they were born (we knew the gender of our fourth baby as he joined our crew through the path of domestic adoption)! It was SO FUN to be Team Green and I love that my family and friends all support us and each new baby by throwing adorable Team Green Baby Showers in our honor with each pregnancy as well.
Our first two bio babies were born before themed baby showers were really much of a "thing" so they were more color schemed themed with some cute children's books sitting out and a cute diaper cake but as the world of Pinterest was born…so was my third Team Green baby (who we referred to as "Leo" as a nickname since we didn't know if we'd have a girl or a boy).
The third baby lucked out with THE most adorable baby showers for sure!!! Having a baby shower is such a fun part of the pregnancy experience and any reason is a good reason to celebrate the birth of a child into the world.
Ready to POP Baby Shower Ideas
I thought this Mommy is About to POP baby shower theme was beyond adorable! It's also very fitting to use the phrase Ready to POP for this unique baby shower theme idea!
Perfect for a summer pregnancy and I loved all the bright, vivid colors as well as the adorable prints! My sweet friend Robyn put so much thought into the party decoration and it came together so perfectly.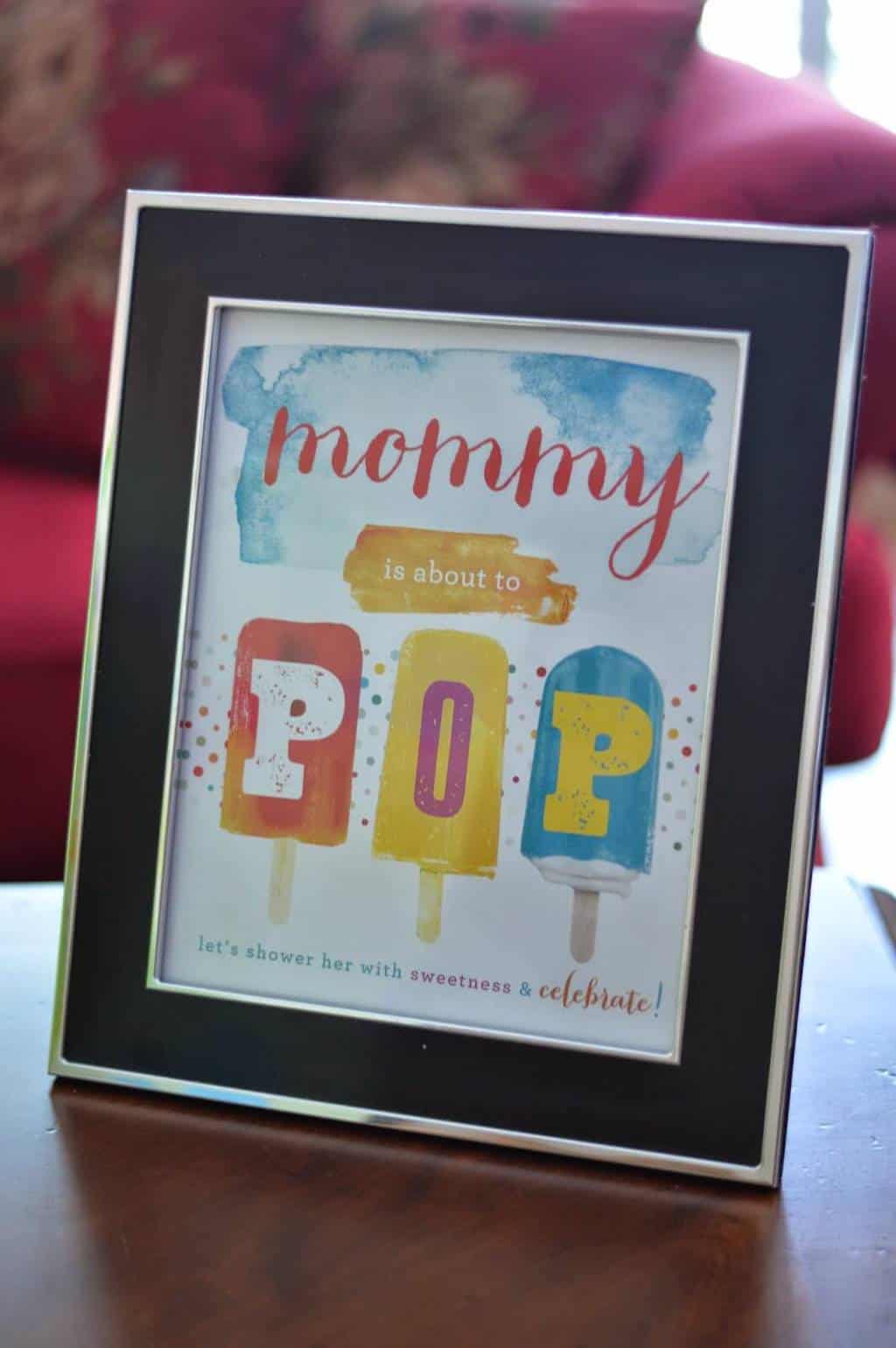 What is a baby shower without baby shower favors? The Orange Crush soda bottles were a fun way to incorporate the Ready to Pop baby shower theme as well as served as an adorable gift and decor while being something a little different instead of the typical candy bar or themed sugar cookies.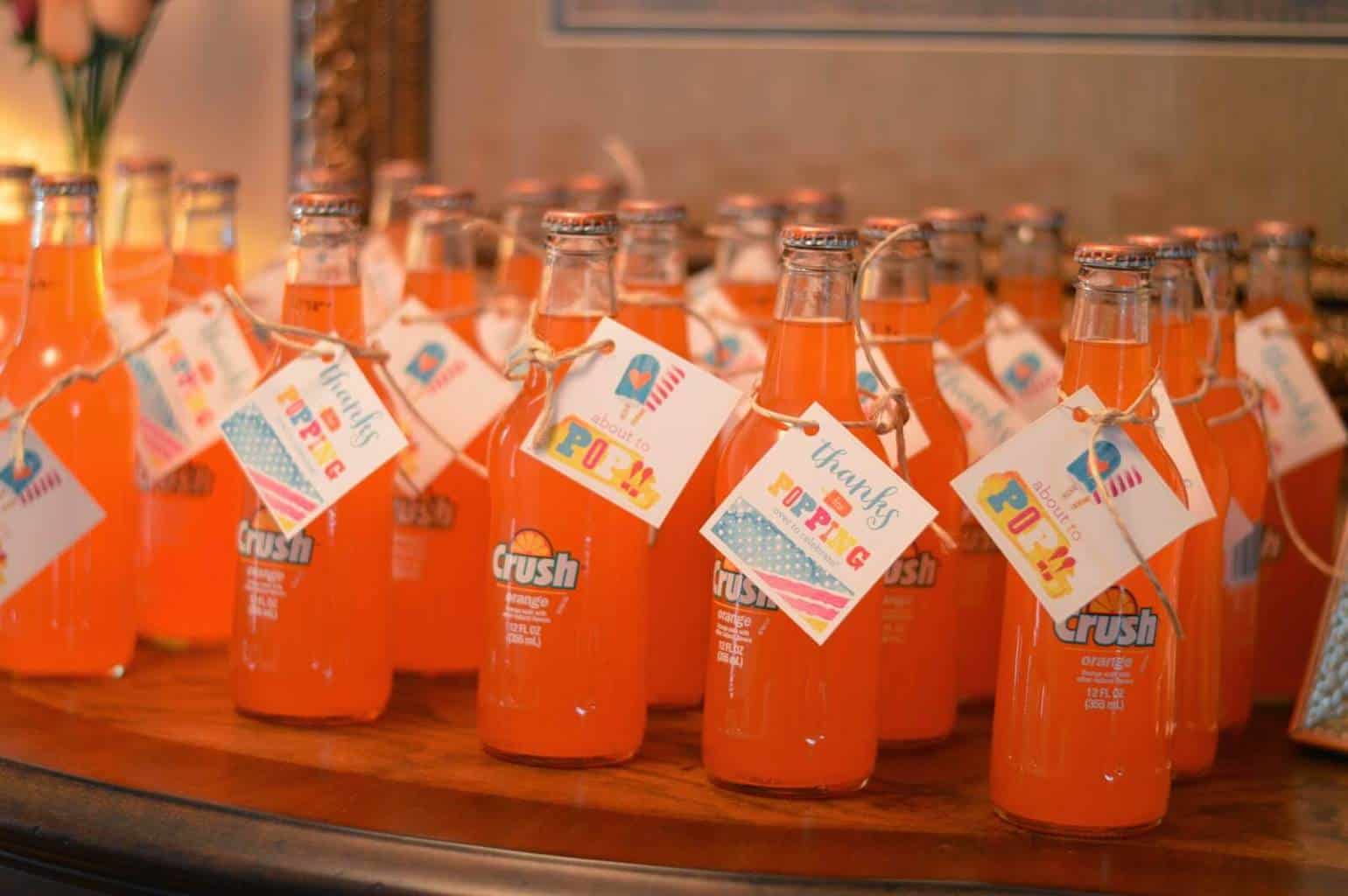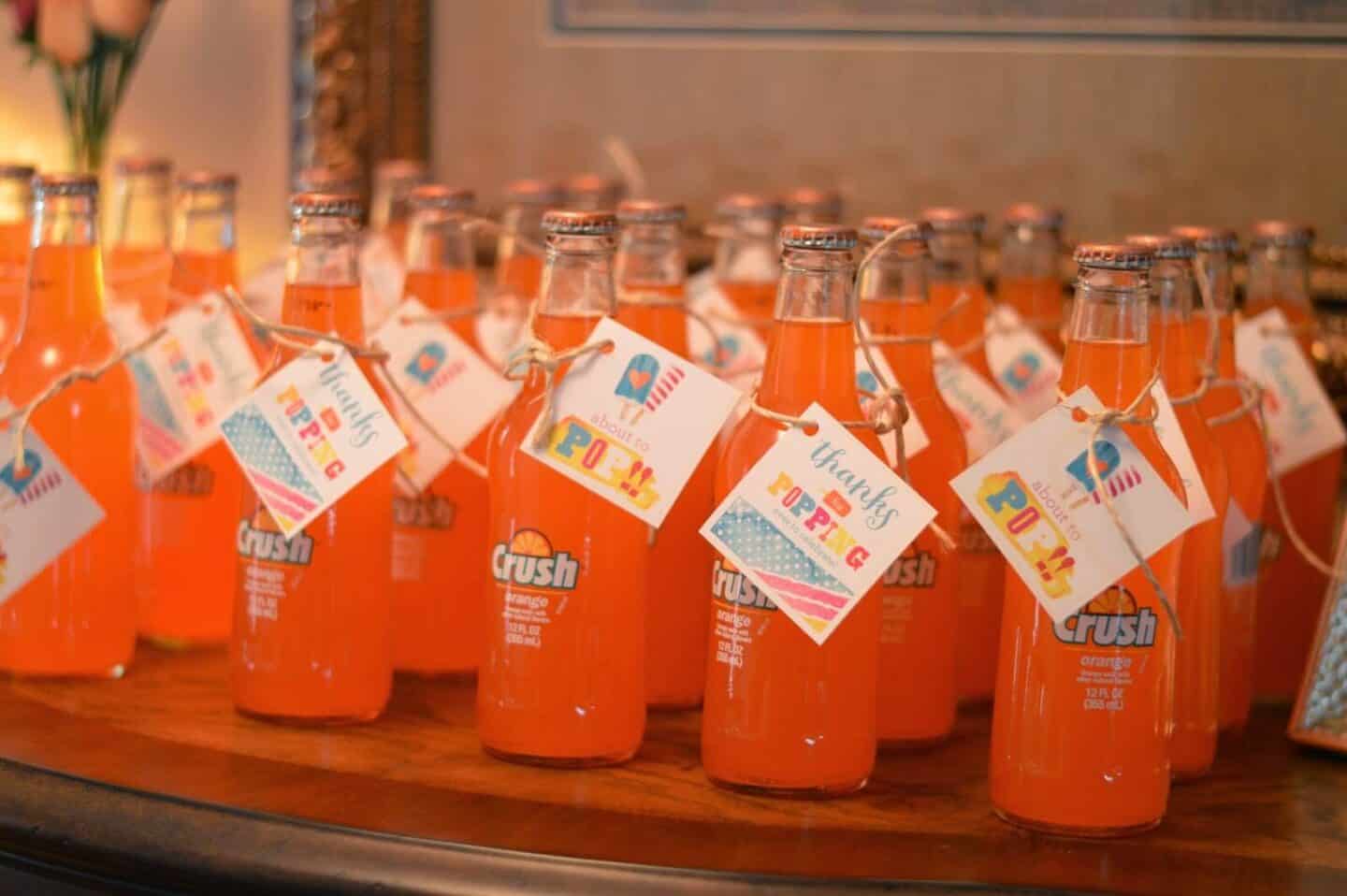 Baby shower games are aways the best part of a baby shower! A fantastic gender neutral baby shower game activity is to have guests write messages on baby diapers using a sharpie. It makes those middle of the night diaper changes more enjoyable to read inspirational quotes, encouraging words, or a funny phrase. Plus it doubles as an awesome baby shower gift for the mom-to-be to take home too!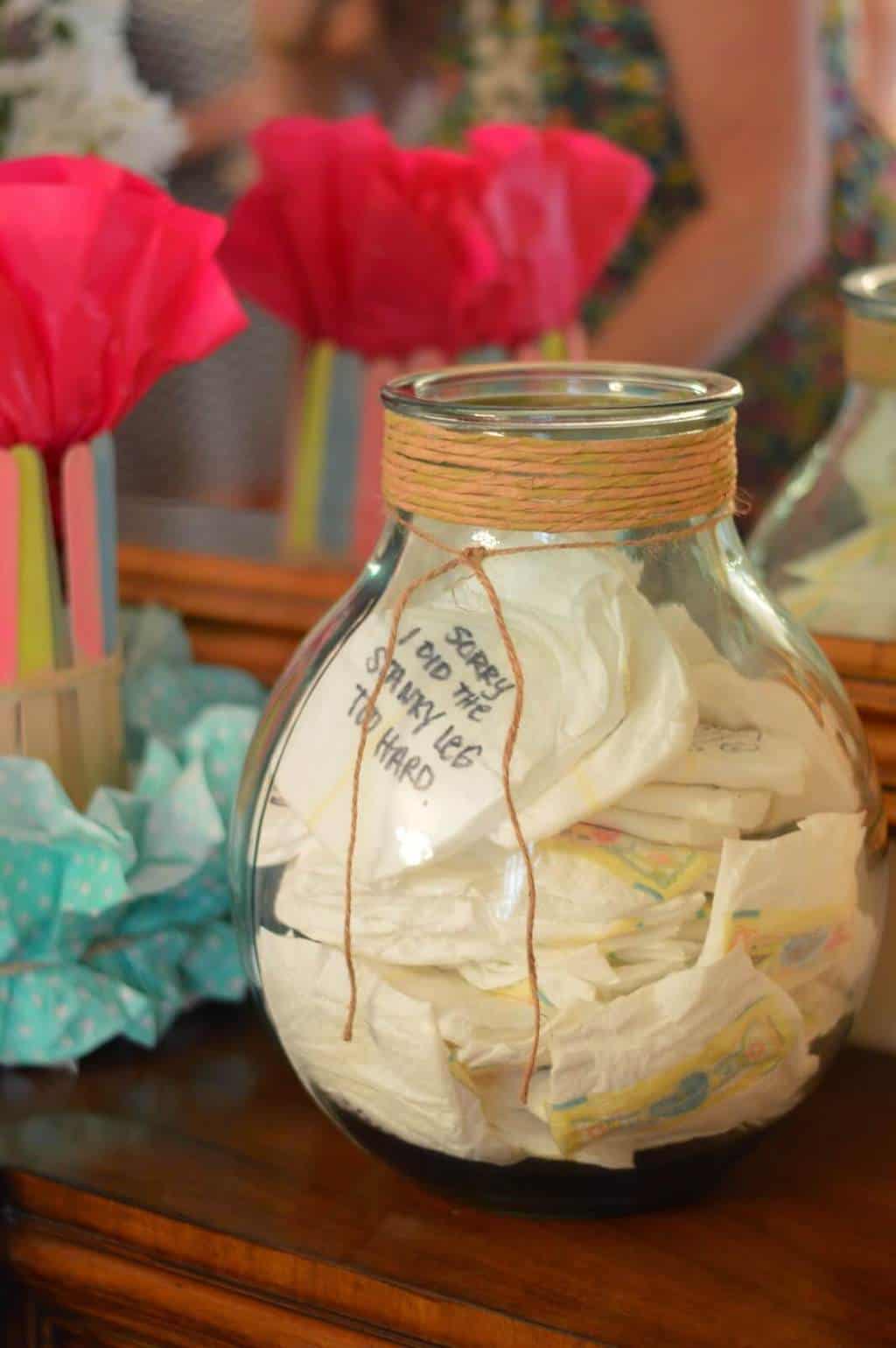 You can see more of the Ready to Pop baby shower ideas here!
Sprinkled with Love
I personally LOVE me some ice cream so the Sprinkled with Love unisex baby shower theme was right up my ally. My sister in laws used sprinkles for decorating and it involved lots of bright colors as well as lots of sweet treats.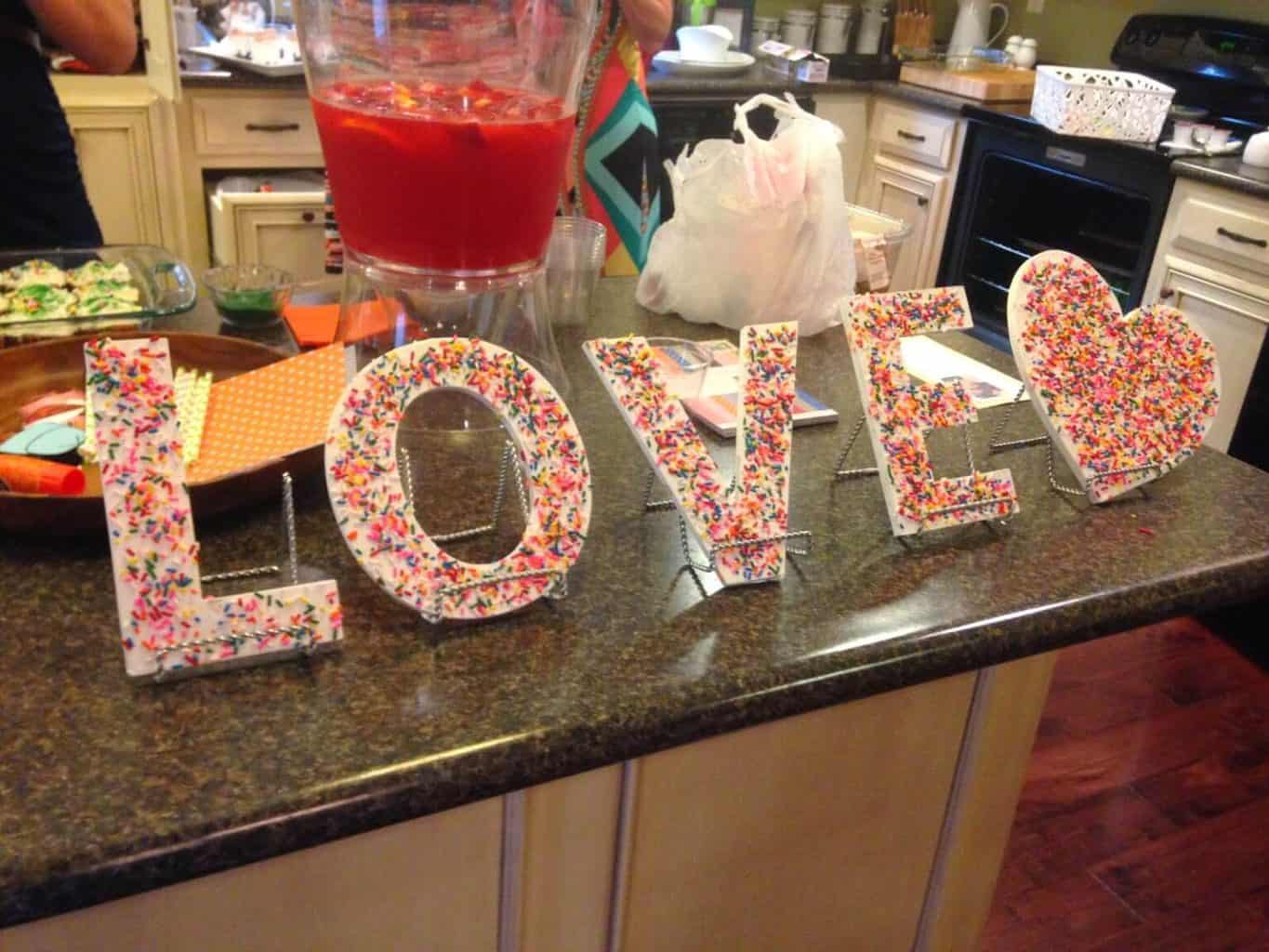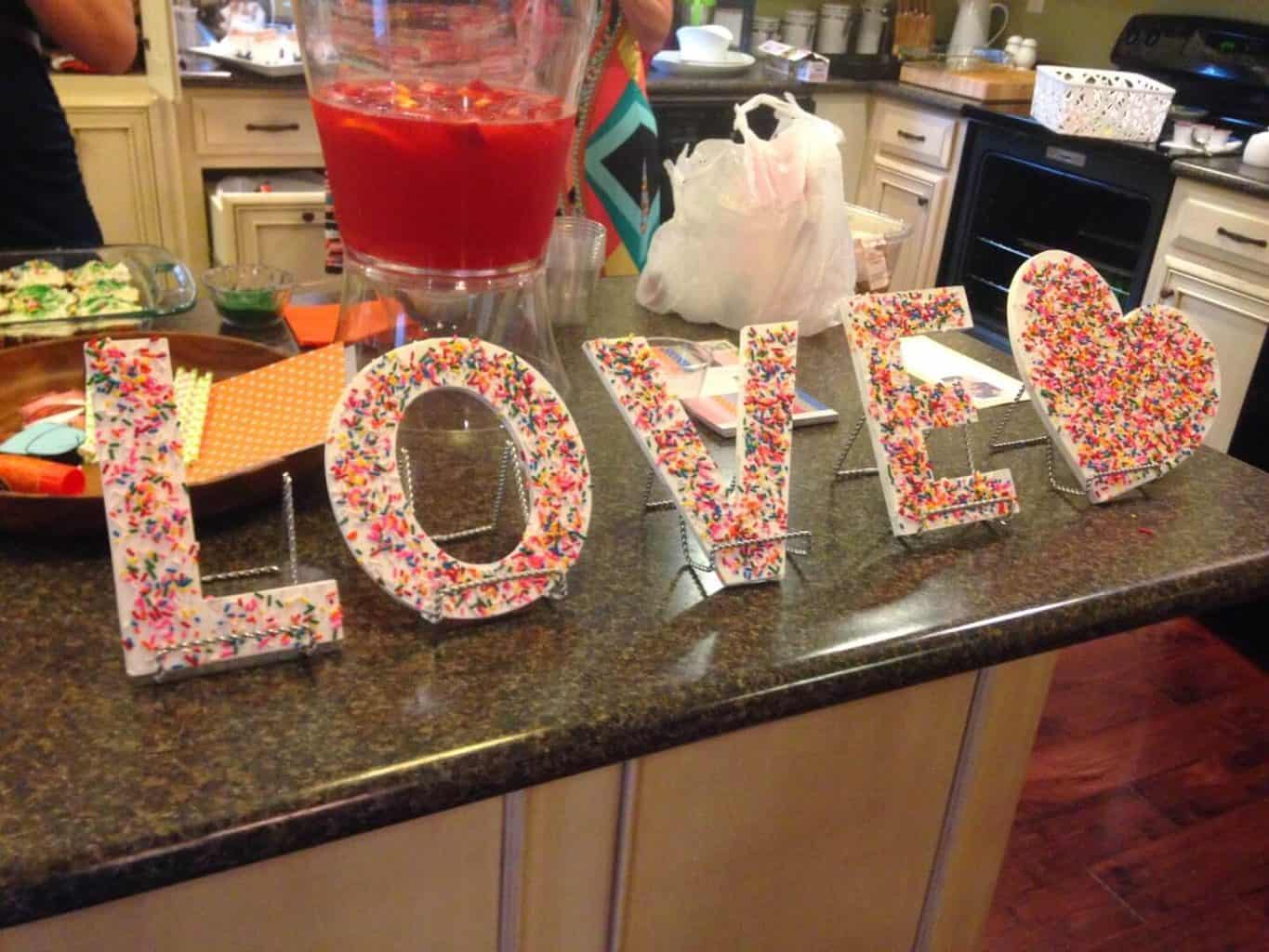 Another epic gender neutral shower game involved printing off multiple photos of mine and my husband's faces and then having guests mix and match our features to guess what our little prince or little girls face would look like.
This is SUCH a fun idea when you don't know the baby's gender and it made for some great laughs for all of the party guests too! I love that it's such a unique baby shower game activity!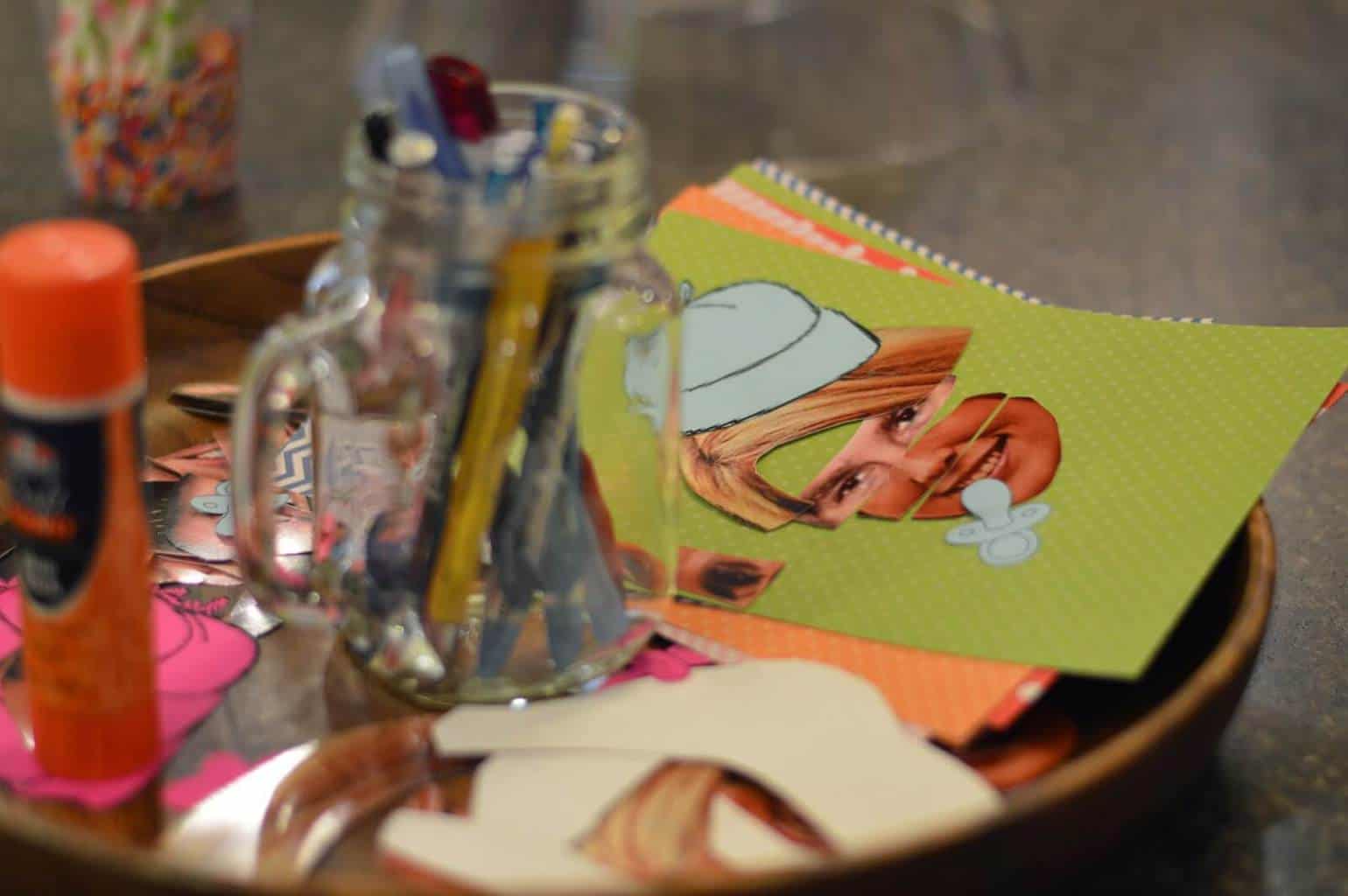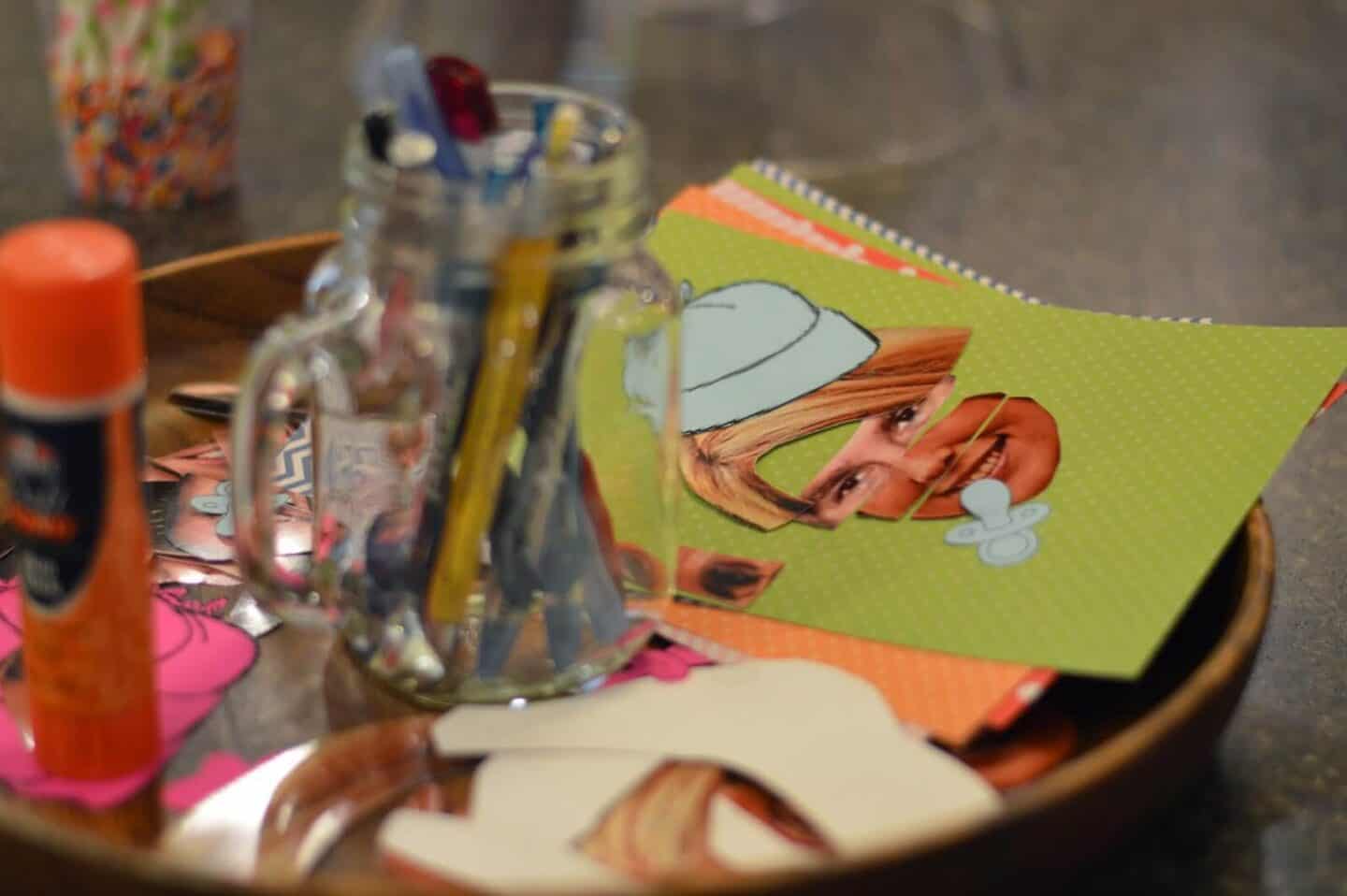 You can see more of the details from my Sprinkled with Love baby shower here
Conclusion
Whether you're waiting until birth for the big reveal or you just want to think outside the box, throwing a gender neutral baby shower opens the door for so many possibilities. Hopefully, these adorable ideas helped you get started and gave some variety and interesting ideas outside of the typical standard baby shower themes.
As you look for inspiration in planning the perfect fun theme for a surprise gender shower keep in mind that even more "gender specific" themes can easily be tweaked to work for gender-neutral showers when you don't know the baby's sex.
Maybe you want to put a spin on some favorite nursery rhymes, or incorporate the mom-to-be's favorite children's book into the theme. Whatever you decide the perfect theme will be one that brings you JOY and that allows for this precious baby to be celebrated and loved! Becoming a mom is such an exciting time whether it's for the first time or fourth time there are always plenty of reasons to celebrate.
If you've come across any great ideas for gender neutral baby shower themes and decor, I'd love to hear about it! There are so many cute baby shower themes that the possibilities are literally endless!