Finding the perfect valentine's day gifts for kids doesn't mean you have to buy a bunch of candy and call it a day. Why not get them a thoughtful toy or game that they can enjoy all year round? Though there's nothing wrong with a little treat, I say avoiding the sugar high is definitely a good idea! As is avoiding junky toys that end up in the trash the next week, right?

Personally, I don't like spending too much on Valentine's Day since Christmas gifts just happened, but I still really enjoy giving Valentine gifts to my kids and have come up with several Valentine's Day gift ideas over the years that are both affordable (nothing personalized or fancy here), easy (hello Amazon Mom!), and still Pinterest – worthy cute too.
Besides, Valentine's Day becomes a whole lot more fun when you have kids because there's WAY less pressure to make it a big deal, and you can do fun activities like DIY Valentine's Day cards or other cute, heart-shaped crafts.
But if you want to do something extra for your little sweethearts, giving them a thoughtful Valentine's Day gift is one way to make the day special and start a new tradition that's all your own!
So here are my top picks for the best Valentine's gifts for kids! I take my gift guides really seriously, so these are primarily gifts that I have given my kids and they have enjoyed. You can rest assured that they come highly recommended from a real mom!
—–> Looking for tips on how to celebrate Valentine's Day? I'm team keep it simple! Here's how we make the day special 🙂
Disclaimer: This post contains affiliate links.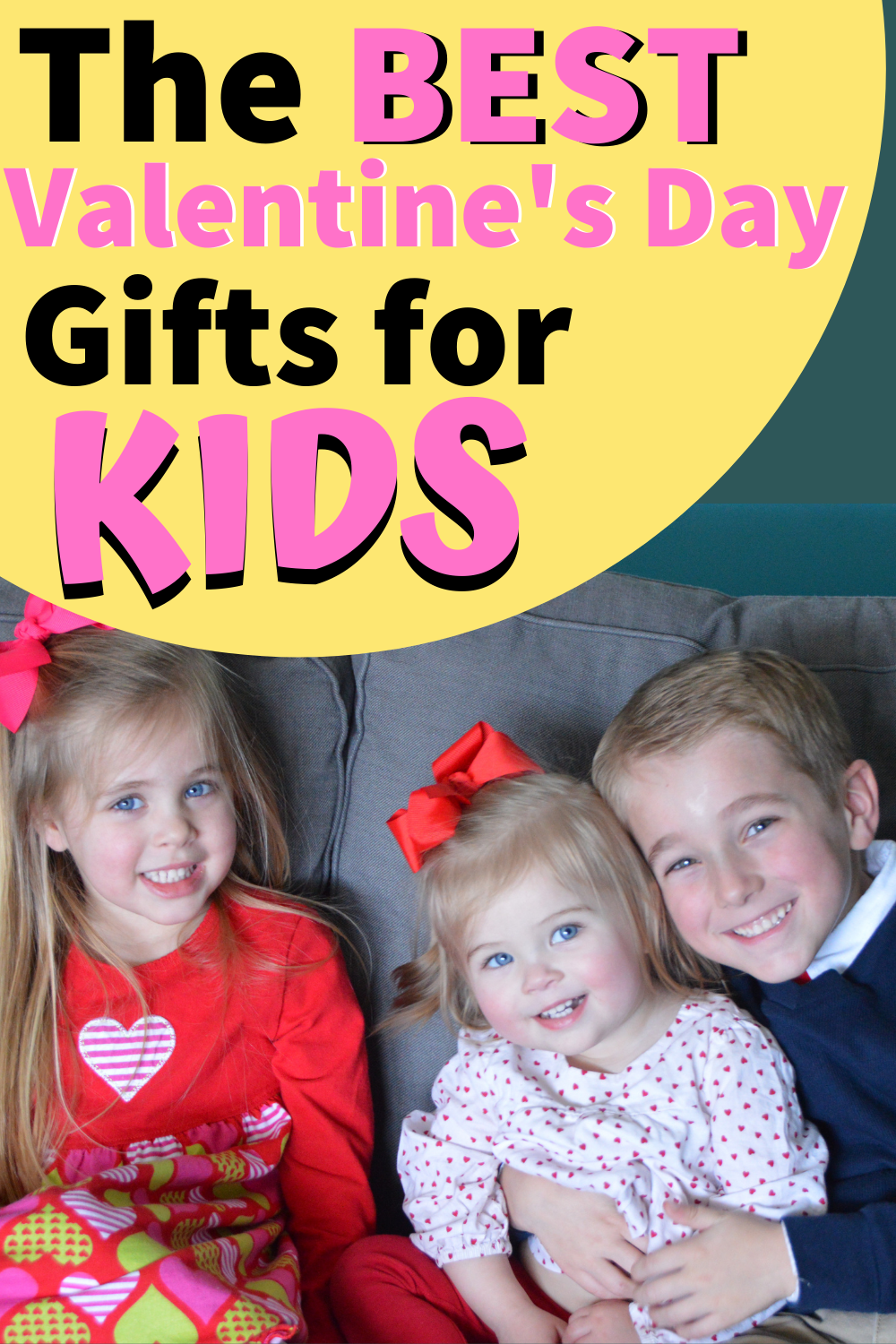 The Best Valentine's Gifts for Girls
Valentine's Day tends to be extra special for little girls because most of the time, they enjoy all the hearts, flowers, and pink and purple. That means you can really go all out with the cuteness and soak in their excitement and appreciation!
This American Girl travel suitcase playset is the perfect gift for the daughter or niece who loves American Girl!
Little girls love 5-minute Frozen stories, which make quick reads that are great for beginning readers and feature all their favorite characters from the ever-popular movies!
I love this Unicorn drawstring bag because of all the fun swag it comes with! Your unicorn-loving little girl will definitely enjoy the charms and bracelets! This has been my go-to birthday gift for parties as every little girl loves accessories and unicorns 🙂
These Ariel and Eric Royal Clips dolls are the cutest things! They make a great pocket-sized gift and are a huge hit in our family, we even take them to Disney World as they double as a great distraction while waiting in long lines.
Let the girls in your family unleash their creative sides with this Decorate-Your-Own Unicorn Bank! Having their own little bank is also a great way to begin to teach kids about spending smart and to encourage them to do their chores to earn more money for their bank too!
My girls love this Beanie Boos Rainbow Dog and I can't recommend it enough as a great Valentine's Day gift idea! ANY beanie boo is a HIT but this little guy is especially adorable and perfect cute Valentine to add to any collection.
How cute is this Fancy Pals Pet Carrier? Perfect for a favorite stuffed animal, even though it comes with an adorable unicorn!
Hatchimals are popular small toys that come in little plastic eggs, which make for a fun, collectible surprise! My girls LOVE Hatchimals and no matter how old they get they seem to continue to love 'em.
Fischer-Price toys always make great gifts for little kids, and this Little People Disney Princess set is no exception! This series features "parade floats" based on each Disney Princess and they are all adorable! I am a HUGE fan of Little People sets. They are fantastic gifts for all ages (I love their doll house options too) and also are a great way to prepare little ones for their first Disney trip by introducing the characters!
For a little girl in gymnastics, this rainbow unicorn leotard is sure to make them want to jump for joy! I love using holidays as a great opportunity to gift items my kids also legit need and I feel like my girls are constantly outgrowing their leotards so they make a fantastic gift, I also love the style with shorts attached!
WetBrush is a great hairbrush brand and their Mini WetBrushes are a practical gift that are great for travel, school, or just for fun! I like to keep one in the kitchen, in the car, and in each bathroom so you can never have too many.
This super-sparkly reversible Unicorn Sequin Journal is a great Valentine's Day gift idea for girls, even preteen and teen girls! Another favorite gift of mine to give is this journal set. My youngest and oldest daughters both LOVE theirs and always enjoy a new journal.
Since these fidget toys are all the rage right now, why not a pop purse? The design is actually super cute and looks like it's pretty decent quality! My niece received one for Christmas and everyone was jealous so I made a mental note to add it to my list of Valentine's Day gifts for kids!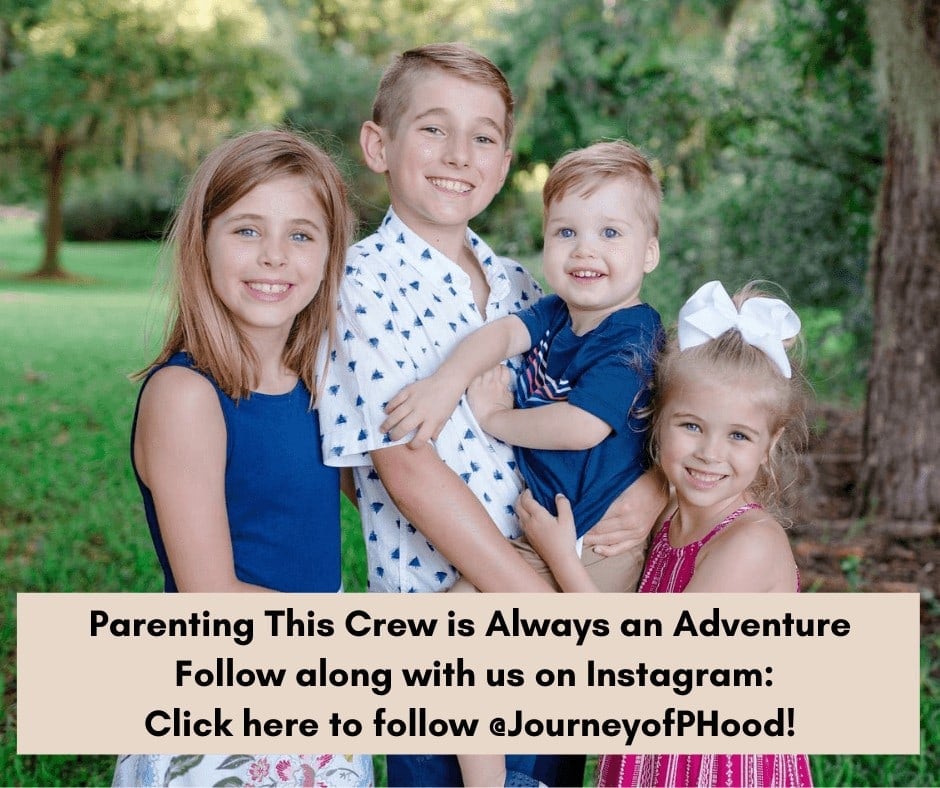 The Best Valentine's Gifts for Boys
Boys might be less into the pink hearts, but they get just as into expressing their love for their family and friends, and they will certainly enjoy a gift picked especially for them! I struggle the most with Valentine's gifts for my sons because SO many items are cute and fun for the girls that purchasing for boys can be tricky.
My boys loved receiving this Created-By-Me Race Car as a Valentine's Day gift! Any building set that requires creativity and critical thinking skills is a big winner in my book! I also love this as a rainy day activity to keep 'em busy when needed.
A favorite for kids of all ages, these foam airplanes provide hours of fun! A set of 4 means they can share them with their siblings or friends and have a ball! This is my favorite go-to present for a boy birthday party gift. These are a HIT. We had a neighbor who owned them and kept accidentally flying them into our yard and every time my kids were hoping he'd let them keep it. Even my 12 year old son loves these!
A Light Up Bubble Gun is the perfect present for older kids and younger kids alike! My older kids love using this for the littler ones to run through too. This is also a great purchase to use during family photo sessions to help get those smiles 😉
Boys go nuts for the Stomp Rocket and it's a great outdoor toy they can share with friends! It also teaches them science – so it gets extra points for being educational. I love the simplicity of this toy and that it's one that encourages the kids to work together and can all enjoy it together too.
The Nerf Elite 2.0 Trio blaster is a great, affordable choice for your son's next Nerf gun war. My preteen son is still very into nerf and he actually prefers these smaller sized guns because they are so easy to use and easy to carry for those sneak attacks on his sisters 😉
No Nerf war is complete without a new set of Nerf bullets! Boy moms know: these things get lost all the time and replacements are worth their weight in gold! This pack is a great value! I don't know about you…but when I find a random stray bullet I tend to toss it in the trash so we are def always needing extras 😉
Nighttime reading is a great wind-down activity for kids, and a Star Wars Clip On Book Light will encourage your young reader to finish that chapter! We keep these in our car as we attend church a good 25 min or so from home so the kids use the lights to read on our way home from evening services and Bible studies!
Related—-> Best Books for Middle School Boys
If your son loves Legos as much as mine does, this Awesome Lego Creations book will give him all sorts of new and exciting ways to create unique builds with his existing Lego sets! I'm always all about expanding on toys and sets we already own and my son tends to stick to the instructions that are included in the Lego sets. He's not super creative on his own so I love these types of books to encourage him to think a little outside the box!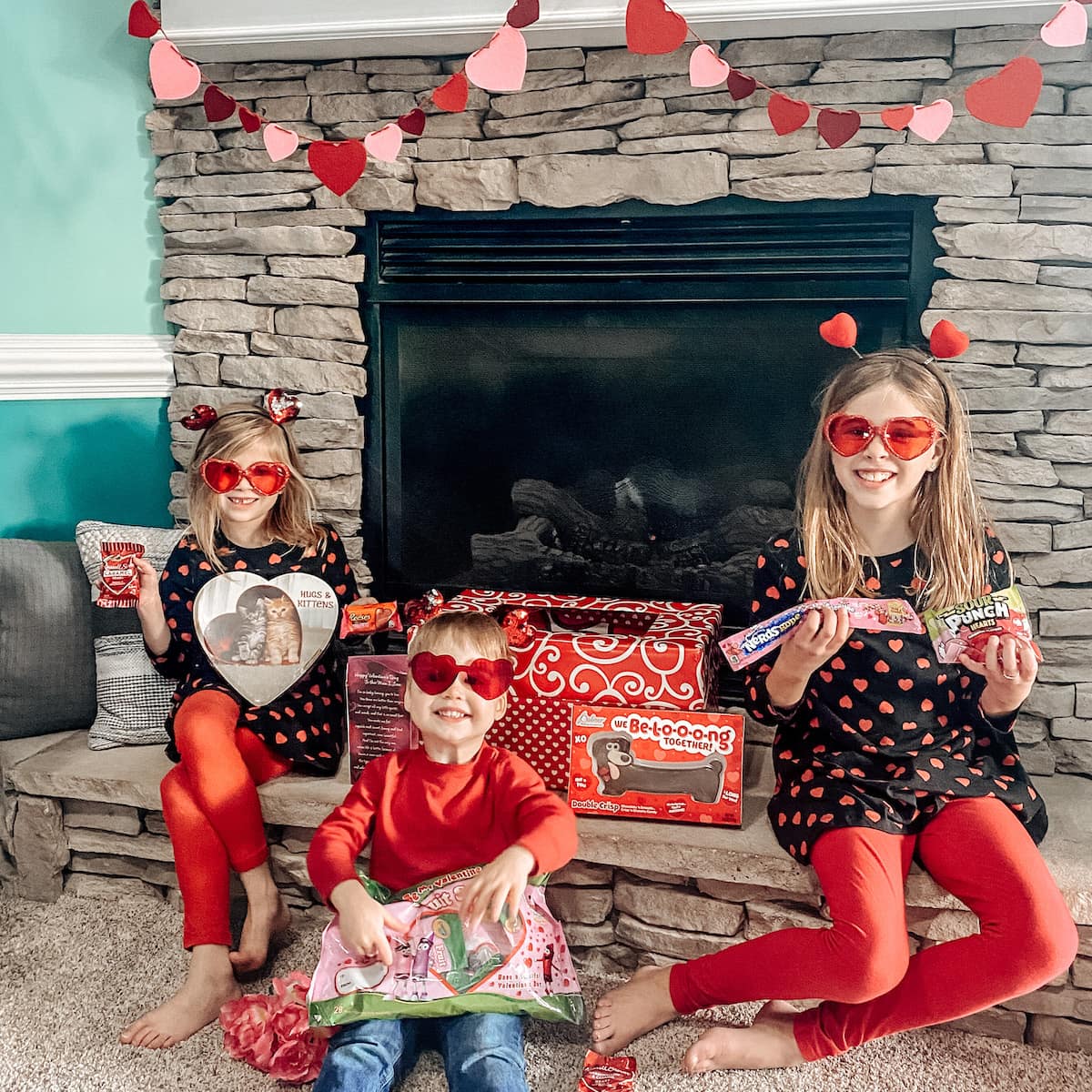 The Best Valentine's Gifts for Kids: Gender Neutral Gifts!
Any of these toys and games would make a great Valentine's gift for any boy or girl!
A French lavender scented plush sloth that's microwavable is a definite upgrade from the standard teddy bear and is an adorable option for the child who needs some extra sleep aid! This is such a great comfort item and can really help kids who have big feelings or who are going through tough transitions and need a little extra love. It's also a great part of a nightly bedtime routine!
These super cute stress relief squishies are as adorable as they are therapeutic! I feel like squishes and fidgets are THE gift right now to give and I love that they are so affordable and easy 😉
A window art kit is a great way to bring a little sunshine into the home in the middle of winter! A fun craft for a rainy day… or any day, really!
Half craft, half art supply, this Crayola Neon marker maker is the ultimate gift for art lovers! ALL of my kids LOVE this set and they love it so much that I've purchased it a few times now!
Super Silly Mad Libs are a classic fill-in-the-blank game that the whole family can enjoy! My kids were gifted these by my dad and his wife and I assumed they'd get tossed aside but my kids have really, really loved them. So much so that they filled their entire books within a couple days and I've bought them more since!
There's never a bad time to promote good health and fitness, and this Kids Fitness Tracker is a personal favorite for kids who love staying active! It's also a great option for an older kid who wants a watch. I like that this one needs to sync to my phone but doesn't require the phone to work. All of the tracking IS displayed ON the actual screen so it's very kid-friendly and doesn't need access to a phone or tablet in order to enjoy the full benefits of it.
If you have a Potterhead in your life (we certainly do in our family!) this Harry Potter coloring book is the perfect way to show a little love with their favorite series! I'm always looking for cute, affordable Harry Potter stuff and my daughter has loved this book.
Twistable colored pencils are another great option for the artistic kid and are less likely to break than regular colored pencils, plus you don't have to sharpen them! I love that they come with a handy carrying case, too. These are fantastic for all ages. We take ours to church for our youngest to color during services and it's great not worrying about them getting broken!
Crayola Color Wonder makes a great gift for younger children who love to draw but who tend to get marker everywhere! Mess free and perfect for road trips.
This First 100 Words board book is great for babies and toddlers growing their vocabulary and is even a good pick for introducing reading skills! We used this book a TON when dealing with our youngest's speech delay and it was SO helpful in labeling and helping with his language development skills.
Thoughtful gifts are always in style, like these fashionable kids' sunglasses that come in a variety of colors and patterns! While it may be winter, spring is coming and having some cute sunglasses can help get the kids excited for the sunny days ahead.
Table Topics to Go is a fun way to get the conversation going during family game night, slumber parties, road trips, and more! Kids will love engaging with these questions and learning more about their family and friends. We love this set so much and my kids will ask to get the cards out during our family dinners.
Super fast card games are ideal for kids with shorter attention spans, and this Blink Family Card Game is a personal favorite in our house. It's great for some one-on-one time with each child and is a fast-paced game so even if you only have a few minutes you can create a quality time moment together.
Taco Cat Goat Cheese Pizza is as fun to play as it is to say! Great for kids aged 8 and up, it's a fast-paced game everyone will enjoy! This one is geared for the whole family and we've even gotten grandparents playing it with us. Our youngest daughter was 6 when we started playing and she kept up just fine so I do think you can play with younger than 8 too.
A Reusable Sticker Pad Set is a great gift idea and, as the name suggests, they'll last way, way longer than a regular sheet of stickers! Ingenious, right? This is great to have on hand for dr appointments or if you have a phone call and need your little one busy!
Dot to Dot Coloring Sets never go out of style and can be enjoyed by any kid, especially if they love puzzles as much as they love coloring! My older kids LOVE these and they bring these for dr appointments or even on plane rides!
This Controller Clip Mount is a super cool add-on to a Nintendo Switch (we're a total Switch family!) that converts the device into a classic video game controller. Fun for single-player use! Older kids can be TOUGH to buy small, inexpensive gifts for and this is a HIT with my preteen son!
Water bottles make practical Valentine's gifts for kids that are also stylish and fun! These BPA-free, stainless steel bottles feature adorable retro Disney designs perfect for any Disney kid!
This standing pencil case makes a great addition to a school bag, and I love how it's "telescopic," turning it into a pencil holder for easy use!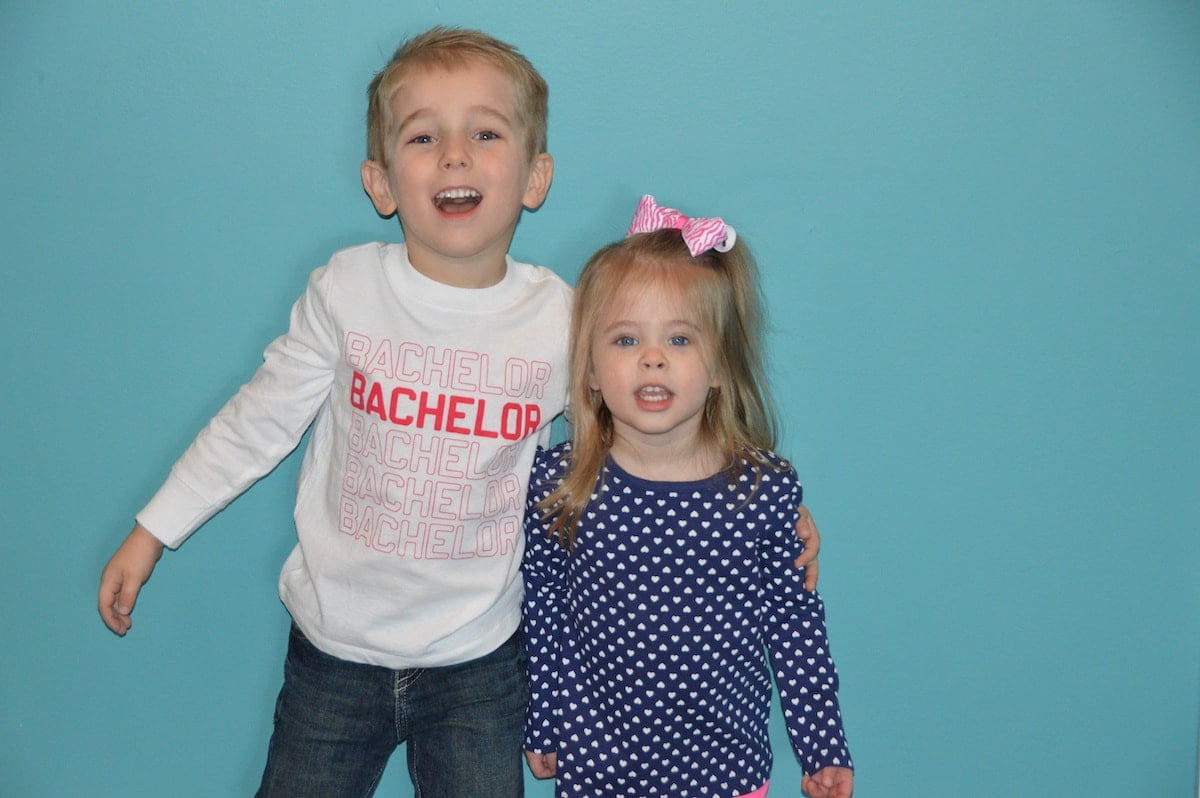 Bonus: Gifts for Toddlers & Preschoolers
I've grouped my top picks for toddler and preschooler-specific gifts here for easy reference! Any of these would make great Valentine's gifts for kids under 5!
Even though babies may be too young to want Valentine's Day gifts, you can still treat yourself to some new baby items, like these Bumkins SuperBibs! With having kids of multiple ages I've always been sensitive to making sure my kids have equal gifts but like what do you gift a BABY right? Bibs are perfect! Things they "need" but that you can wrap up and call it a present 😉
This Melissa & Doug Magnetic Wooden Fishing Game is ideal for toddler and preschoolers learning those fine motor skills and hand-eye coordination! I love this even more than just a regular puzzle because it has that game element to it too.
The On the Farm Wimmelbook is another board book we love! An interactive seek-and-find ideal for little ones aged 2-5! This was also HUGE in helping our son with his speech delay. So many opportunities for language development and labeling.
Little Boat Train Bath Toys are always bath time favorite with babies and toddlers, and if you don't have some yet, consider Valentine's Day a good excuse to get some! I love gifting bath toys to my kids because it's a great reminder to toss older bath toys 😉
Water Wow Activity Pads are a great mess-free introduction to coloring that are great for car rides, road trips, waiting in line, and just everyday fun!
The Wipe Clean Letters board book is such a great way to let your preschooler practice their letters again and again without wasting paper! It's basically a white erase board with fun pictures and step-by-step letter-writing instructions.
Big Mo's Toys Baby Cars are cute, soft, and safe for kids aged 3 and up!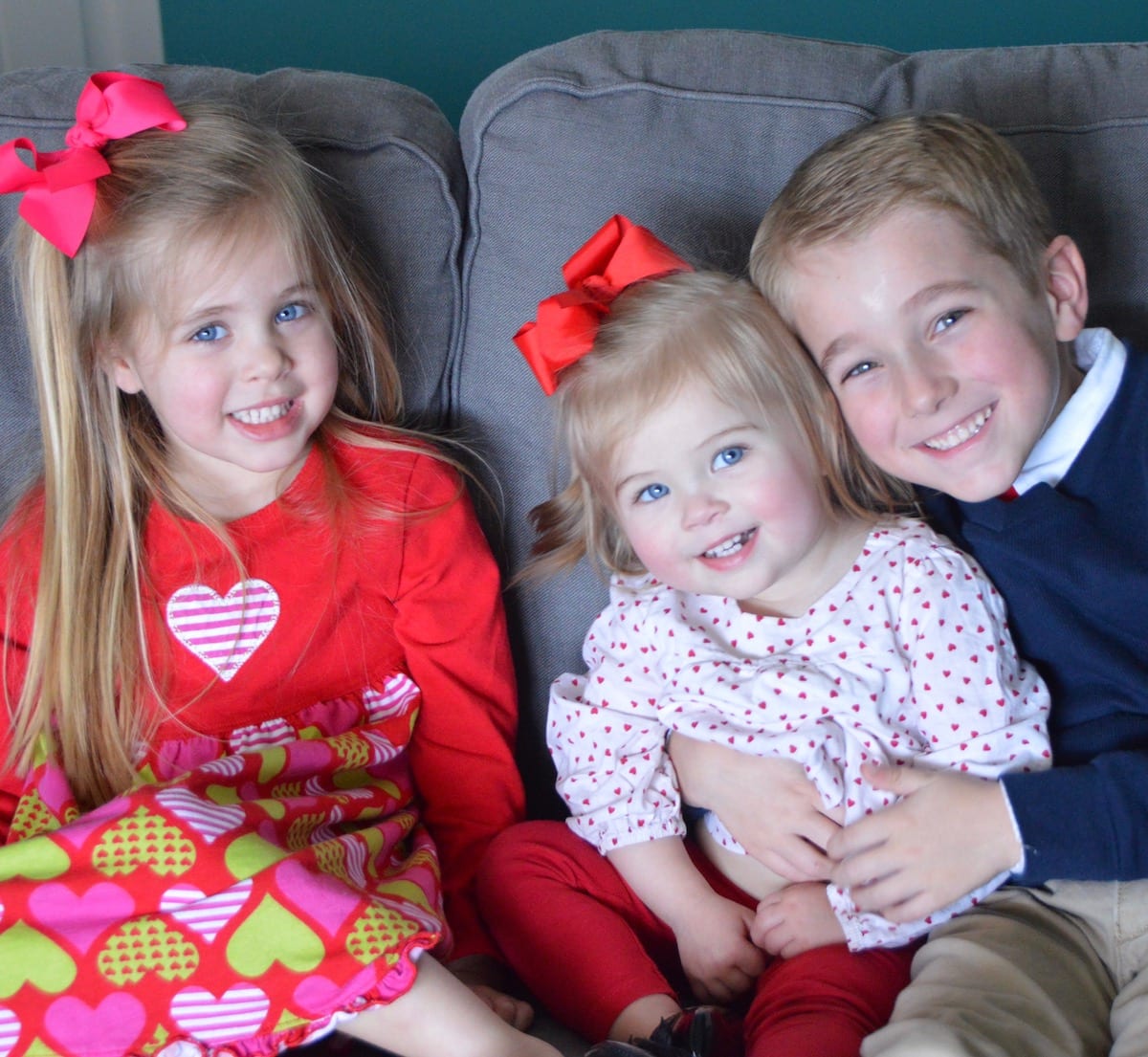 Final Thoughts
That about wraps it up for the best Valentine's gifts for kids! Even though Valentine's Day isn't as big a deal as Christmas or even Easter, it's still a fun holiday and it breaks up the long winter with something to look forward to. I hope these gift ideas help make it extra special!
What are your favorite Valentine's gifts for kids? What Valentine's Day traditions do you enjoy? Share it in the comments!
Check out my other gift guides here: