What are the must see Disney Movies before my first visit to Disney World?
When planning a first visit to Walt Disney World a common question I'm asked is, "What movies do my kids need to see before we go?"
Surprisingly, not too many.
Disney can be enjoyed with very little actual Disney movie knowledge or character recognition.
Even someone knowing nothing about the Disney Company franchise could visit the parks and have a great time!
Many of the rides and experiences are not based on movies or merchandise.
In fact, many movies have been made based on the rides and not the other way around!
However, having some base knowledge about Disney characters and Disney storylines can only add to the joy, excitement and anticipation. Especially with younger kids! So here are the must see Disney movies if you want you and your kids to be prepared before you go!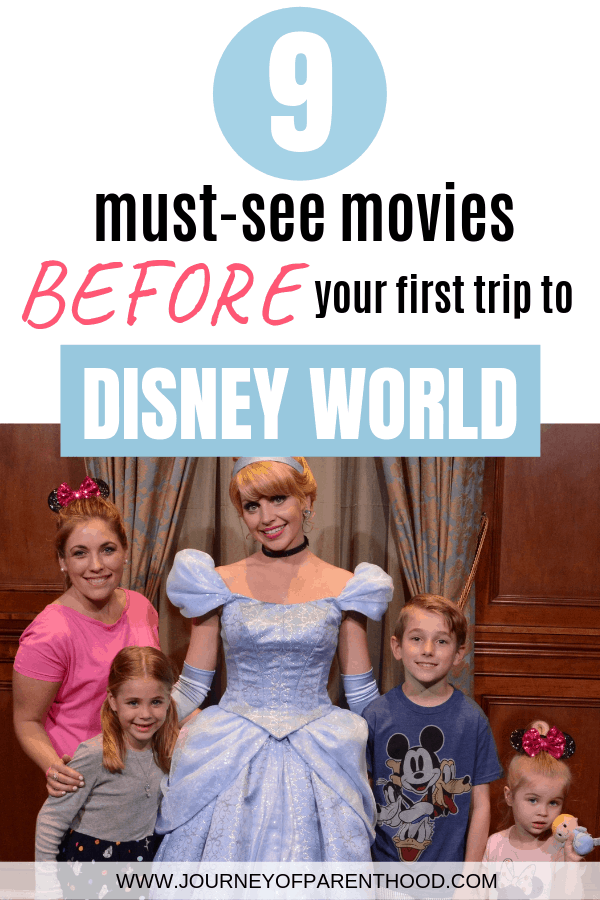 Disclaimer: this post contains affiliate links.
Considering a Trip to Disney World? Be Sure to Read These Posts:
Must See Disney Movies Before a First Visit to Disney World
My goal in this post isn't to overwhelm you.
Planning a first visit to Disney is enough on your plate, you don't need to be worrying about exposing your children to 50 movies before you go too!
There can be a case made for the MAJORITY of the Disney movies and their importance in relation to the parks.
For example, Monsters Inc has an experience at Magic Kingdom. There is a meet and greet of Mike and Sully at Hollywood Studios. And the movie is referenced in some projections during night shows.
And they are cute movies!
But you can also totally go without seeing them and still enjoy the experience at Magic Kingdom and it frees you up from a long wait in a character meet and greet line if your kids have no clue who Mike and Sully are.
So I'm not suggesting to watch it before a first visit to Walk Disney World!
My goal in this list is to keep it simple. Broad. Cover the basics. Hit the highlights!
Enough base knowledge of Walt Disney World movies to make the magical moments even more magical but not so much that you're adding additional pressure on your trip because you HAVE TO find a very specific character from a less well-represented film that your child just happened to fall in love with 😉
Must See Disney Movies: Something Featuring Mickey and Gang
Surprisingly, Mickey isn't a headliner in many full-length feature films.
And even as a HUGE Disney fan… I just can't make it through Fantasia without falling asleep.
Luckily Disney Jr has two great options to help introduce Mickey, Minnie, Pluto, Donald, Daisy and Goofy to your children prior to visiting the parks!
Both Mickey Mouse Clubhouse and Mickey and the Roadster Racers are adorable shows (even my 10 year old still enjoys them!)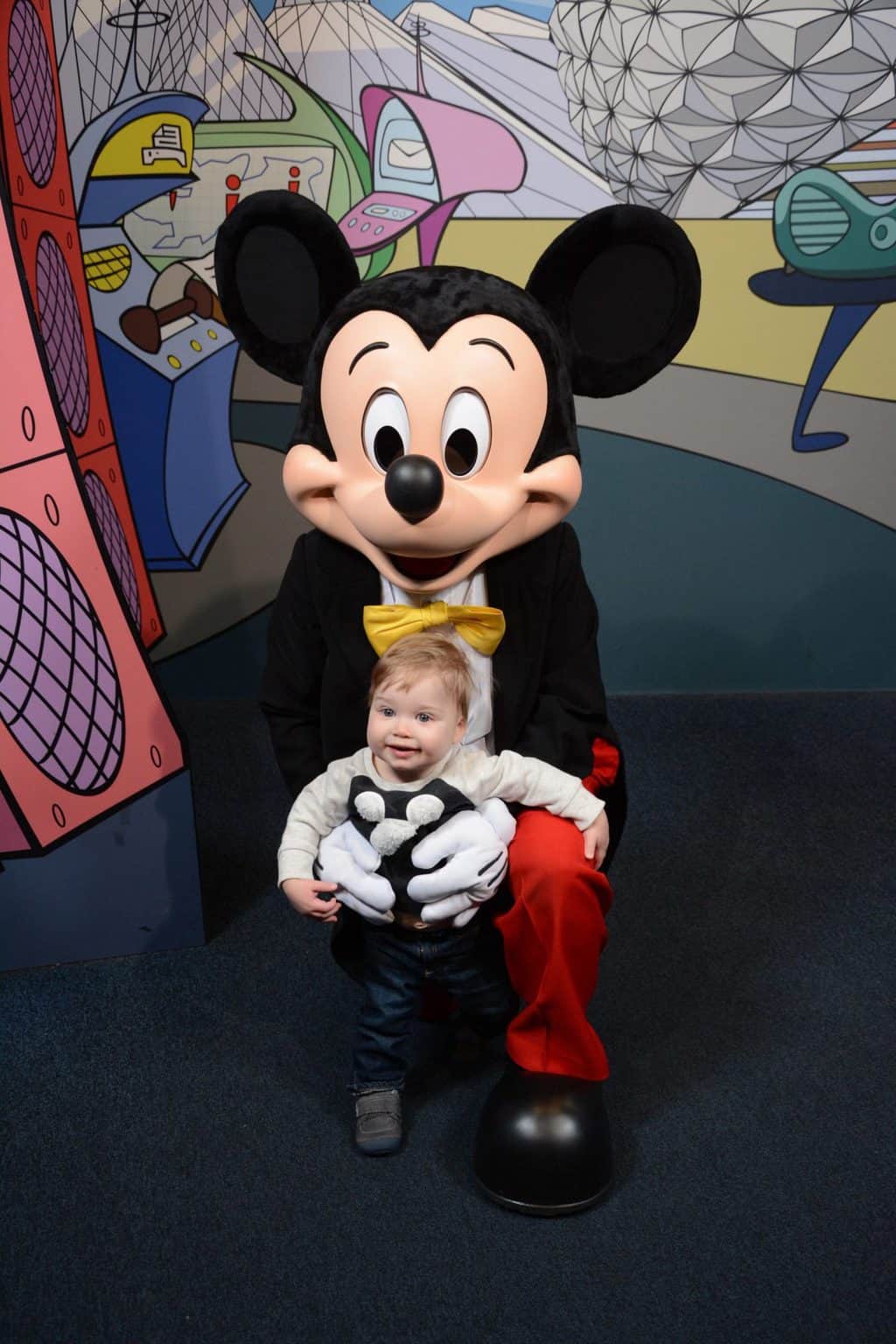 Why You Need to Watch:
Mickey Mouse and Disney World go hand in hand. Like Walt said, "it all started with a mouse."
Mickey IS Disney. Having knowledge about who Mickey is will enhance the magic of your stay.
You can see Mickey in every Disney park (a meet and greet is offered at each!) as well as at several character meals.
He is also in parades and shows at many of the parks and his pals are also easy to spot and meet during your stay.
THE most important character to know before traveling to Disney is Mickey.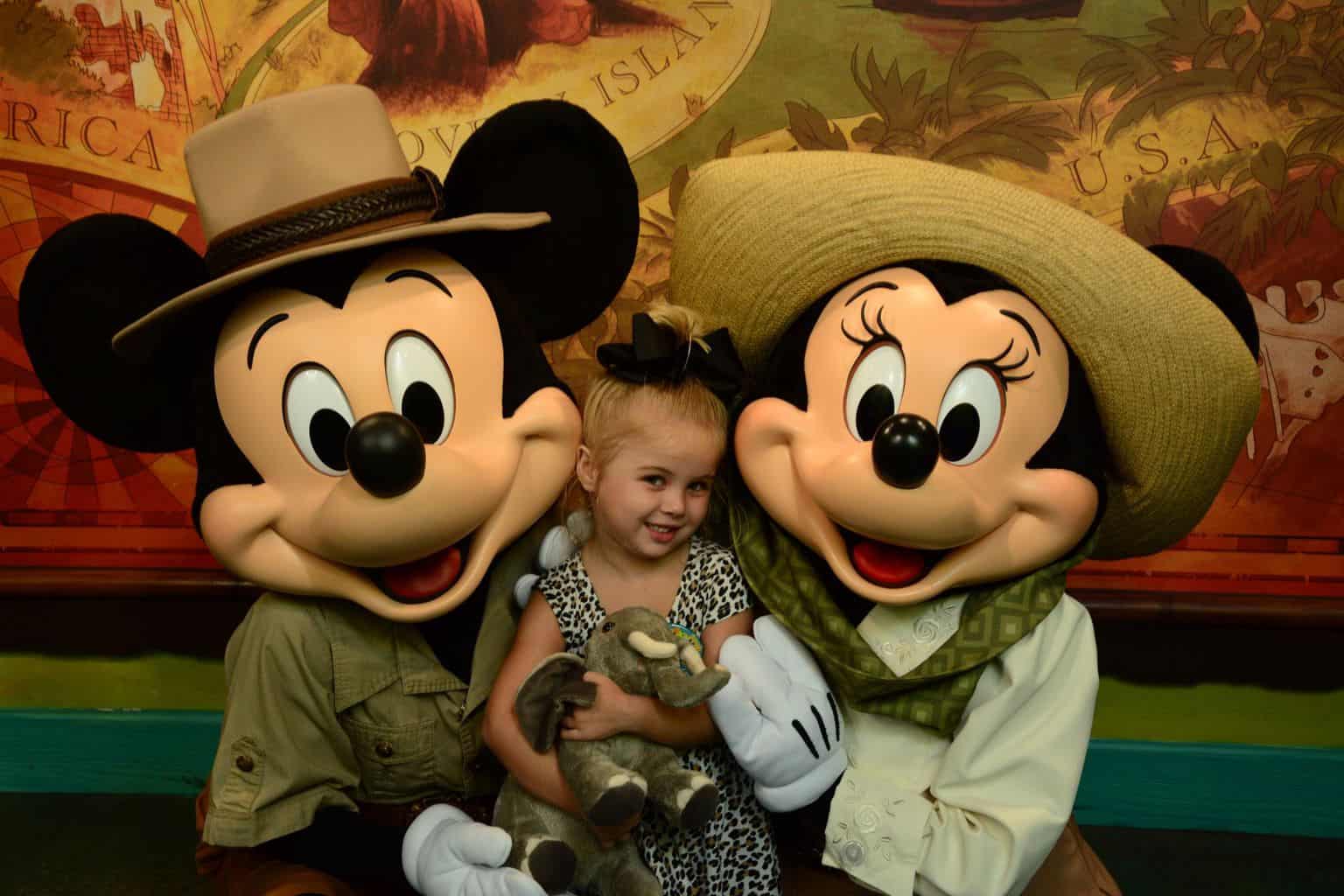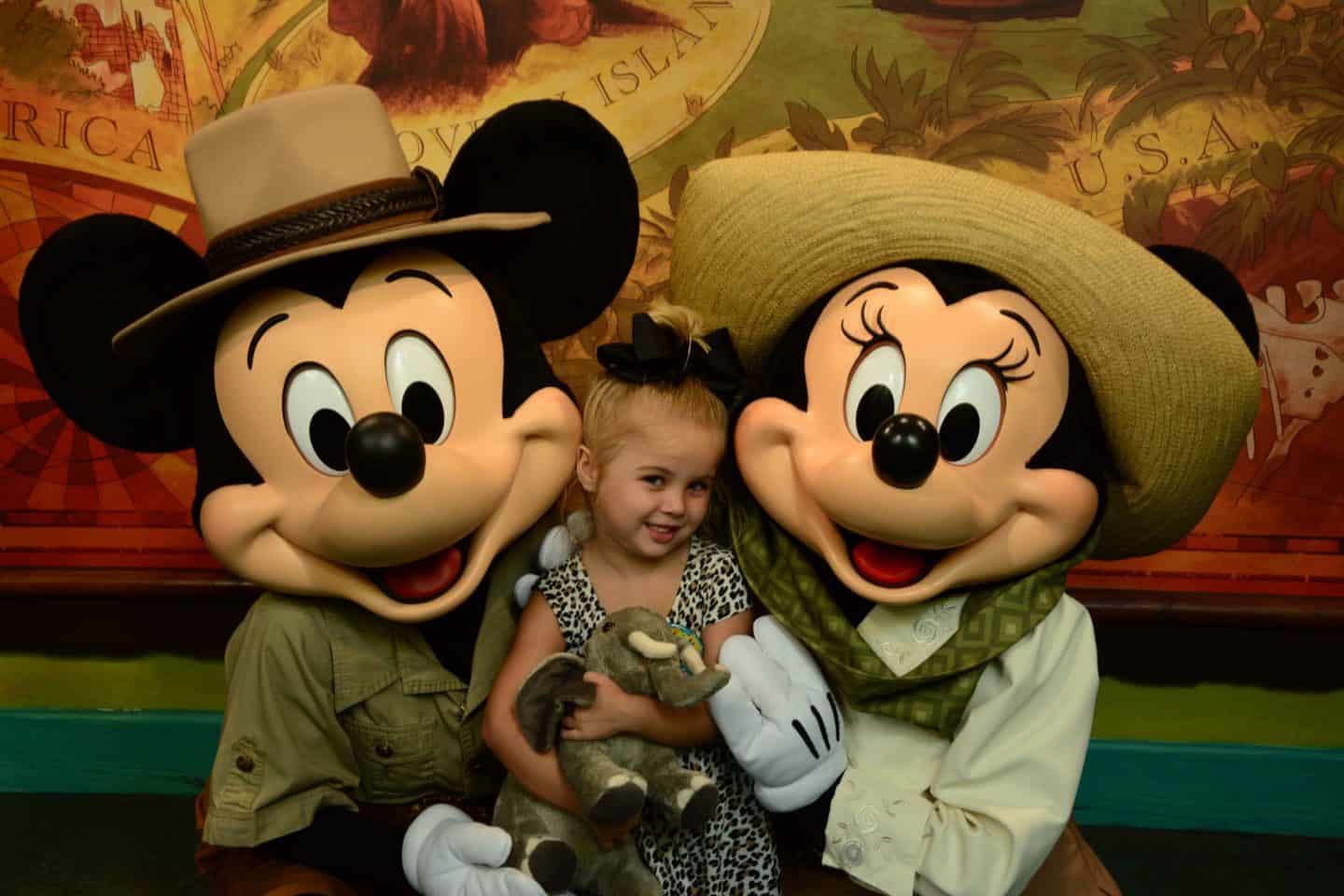 Must See Disney Movies: Disney Princesses
If you have a daughter then she will also love all the emphasis on the princesses at Disney World.
The following princess related movies are the ones I'd most highly recommend watching prior to traveling in order to maximize the princess excitement for your little girl:
The castle at Magic Kingdom is Cinderella's and she has a decent presence at the park (a meet and greet, character meal inside the castle and her fellow characters also have meet and greets).
There is not a ride at any park based of the movie but the Fairy Godmother does help to open Magic Kingdom each morning and having a base knowledge of Cinderella's Castle helps to appreciate it more fully!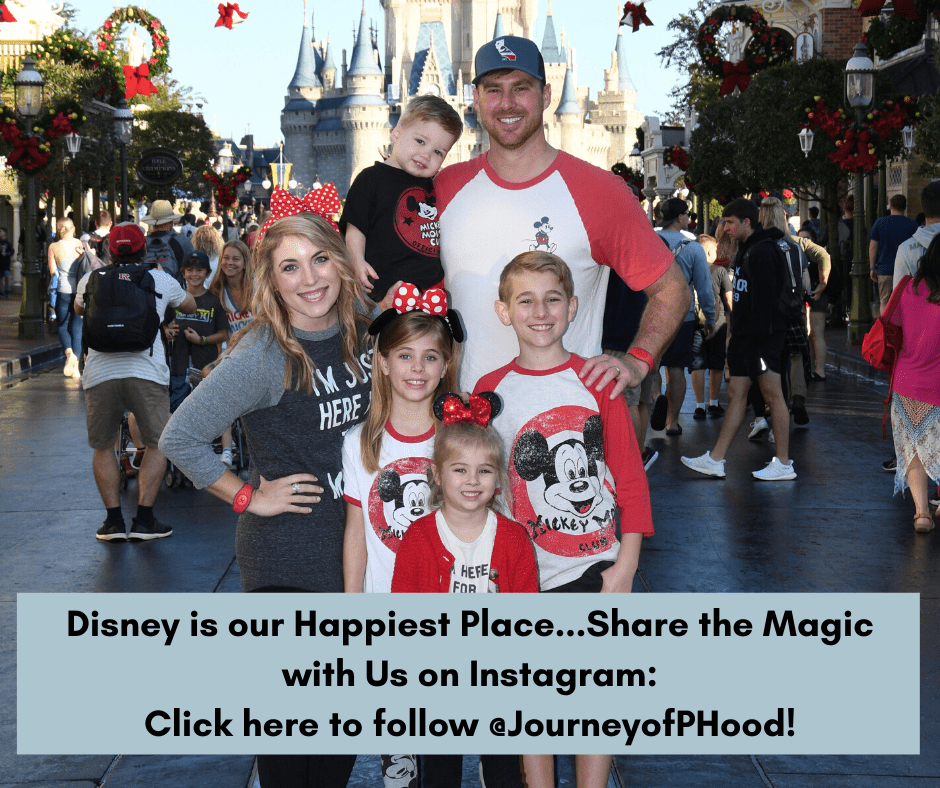 Elsa and Anna have a meet and greet at Epcot as well as a Frozen-themed ride (it's my favorite ride in any park!).
There is also a Frozen Sing A Long at Hollywood Studios and Olaf has his own meet and greet there as well.
Elsa, Anna and Olaf take part in many stage shows and parades at Magic Kingdom.
There is a Little Mermaid themed ride at Magic Kingdom, Ariel has her own meet and greet in her grotto (and does human-style meet and greets during several character meal options).
There is also The Little Mermaid show at Hollywood Studios.
The Beast's Castle is located at Magic Kingdom and it doubles as a wonderfully themed dining option.
Belle is also available for meet and greets at her own experience at Magic Kingdom.
There is also a Beauty and the Beast stage show at Hollywood Studios and Belle does meet and greets at Epcot as well.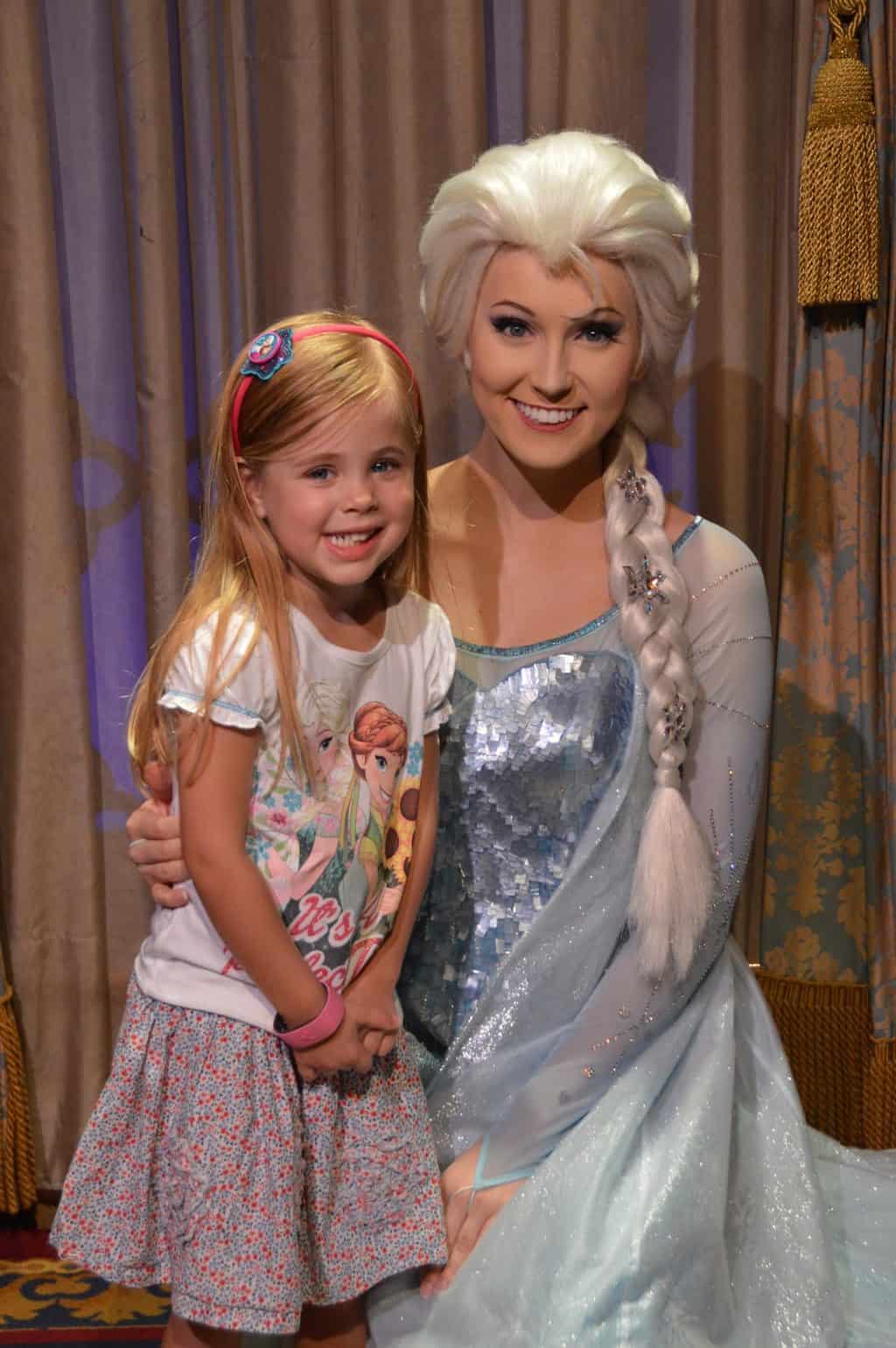 Why You Want Princess Knowledge
These four princess movies are the best options to watch prior to a first visit because they have the heaviest presence at the parks and are the easiest to meet, or at least see on stage or in a parade.
Disney has MANY princess movie options and all of the princesses can be found somewhere at the parks somehow but these four are the easiest to find and, therefore, easiest to have a magical moment for your little princess!
Disney also offers many options for princess dining and experiences. Your daughter can even be made over into a princess herself at Bibbidi Bobbidi Boutique!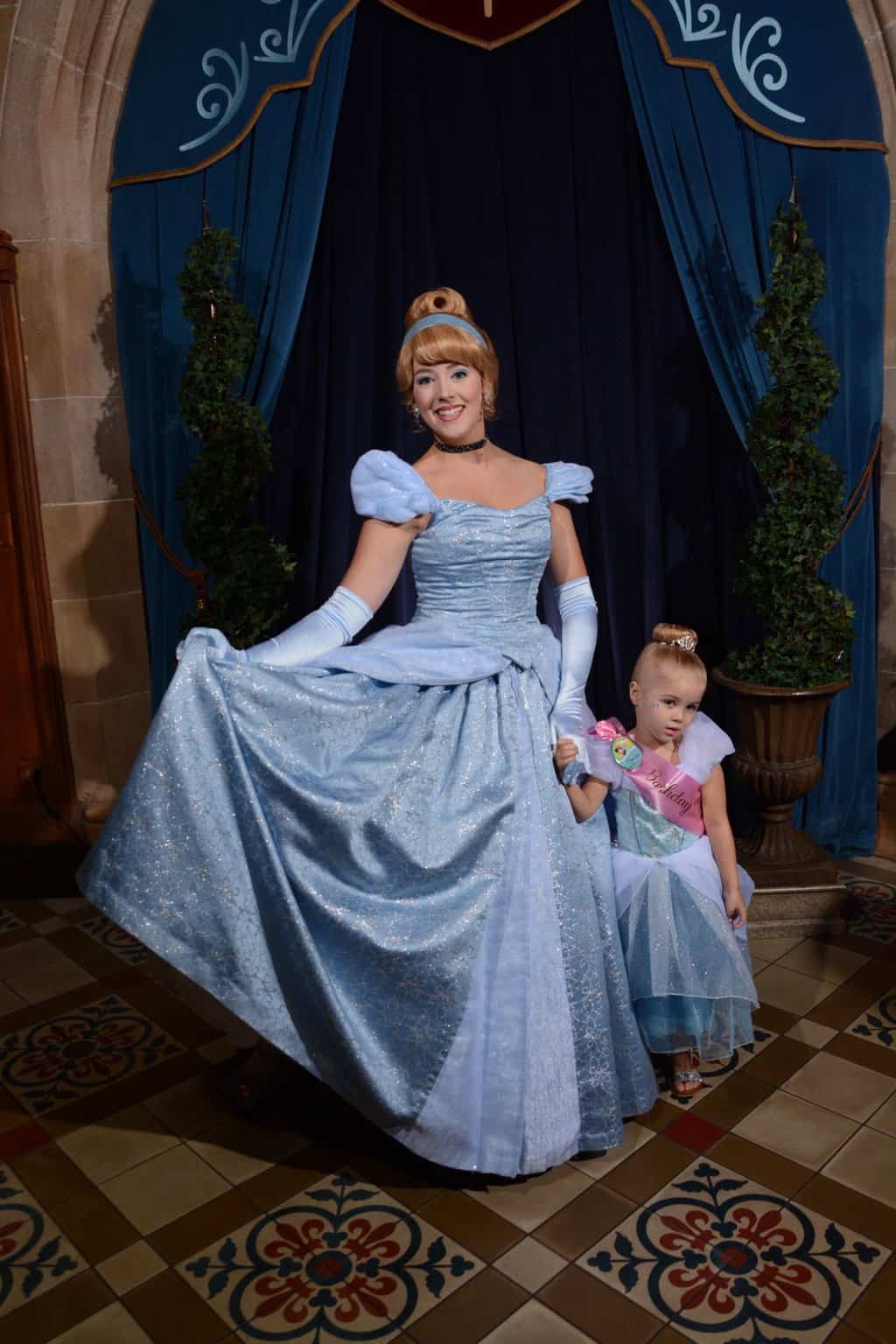 Toy Story
The Toy Story franchise is wonderful to watch together as a family.
Not only will adults enjoy it just as much as the kids, but it's also equally fun for boys and girls.
Even just watching the first movie will give enough base knowledge to enjoy the characters and Toy Story themed rides at the parks but really they are all too good not to watch the full series!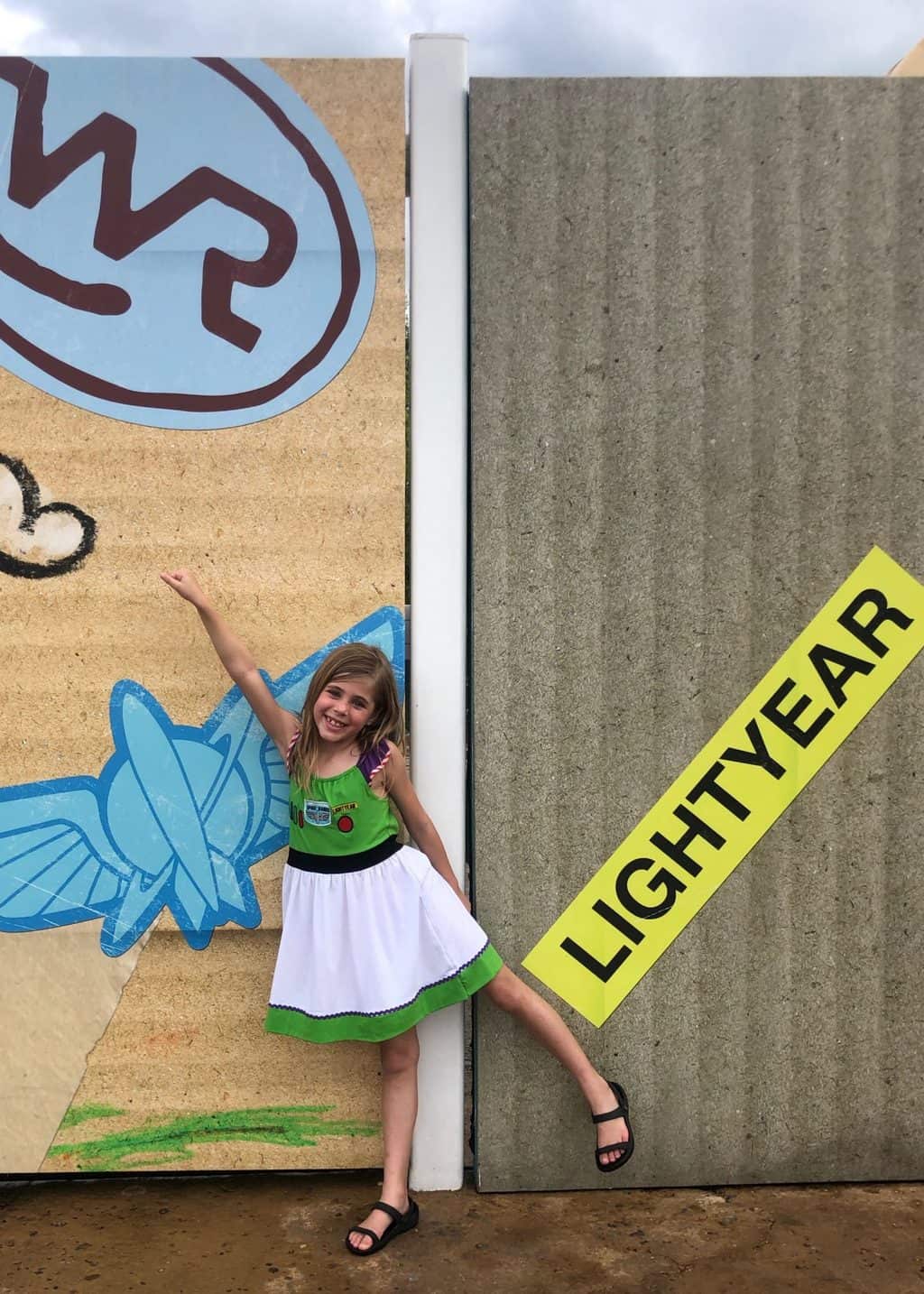 Why You'll Be Glad You Watched:
Hollywood Studios has recently opened Toy Story Land where every inch of the space is themed from the Toy Story Movies.
All the details are so fun and can only really be appreciated with knowledge of the films!
The land has three attractions based on the movies and character meet and greets for Buzz, Woody and Jesse.
Buzz also has his own ride at Magic Kingdom and is also available for meet and greets there too.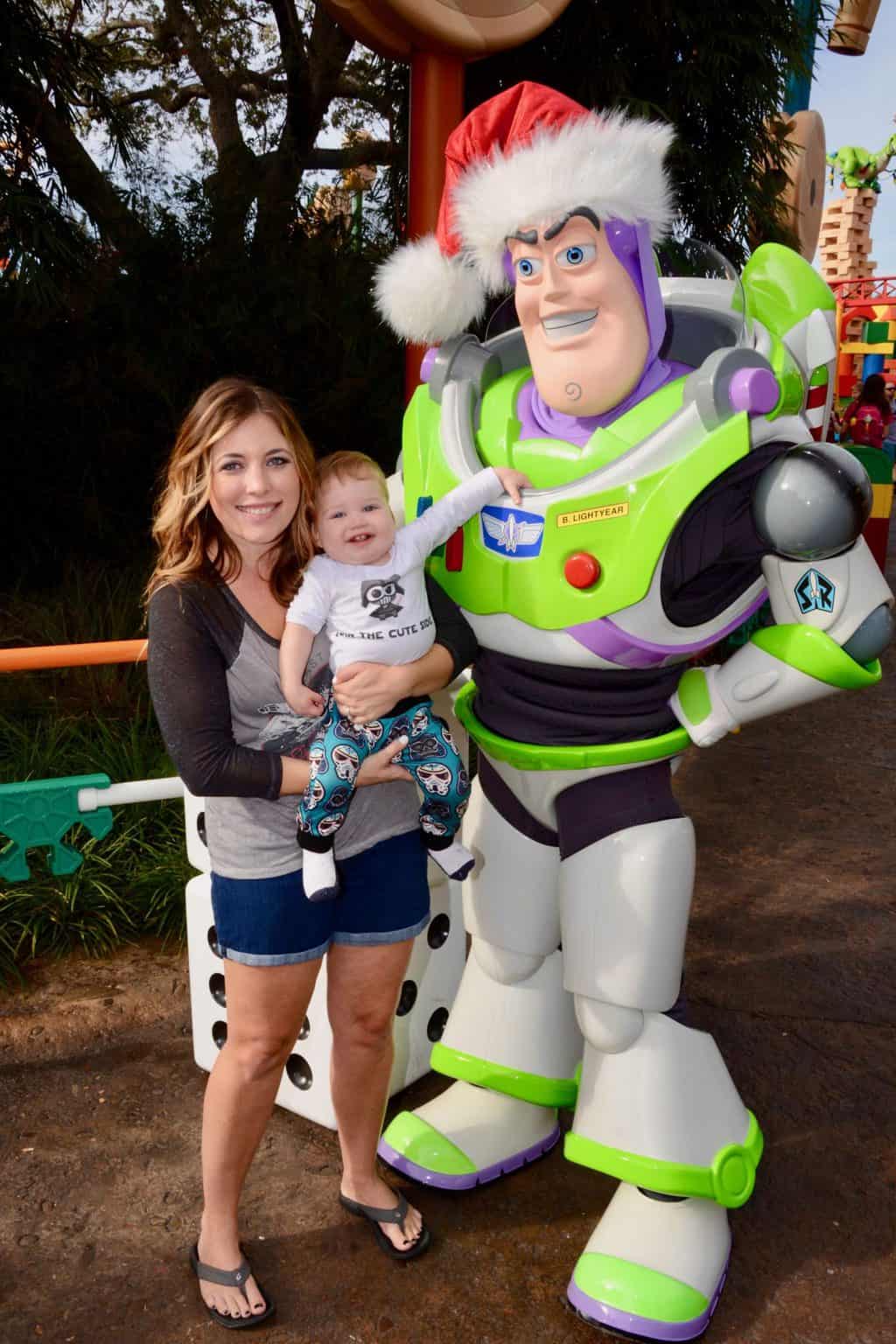 Planning Your Family Vacation to Disney World? Be Sure to Read More of My Planning Tips:
Finding Nemo
Finding Nemo is another great movie to watch as a family (although have tissues, it's pretty emotional!). And one that appeals to both boys and girls.
You do not need to watch both Finding Nemo and Finding Dory, although characters from the Dory movie have been added to one of the experiences at the parks.
My third daughter loved Nemo as a toddler. It's great for animal lovers and the younger crew!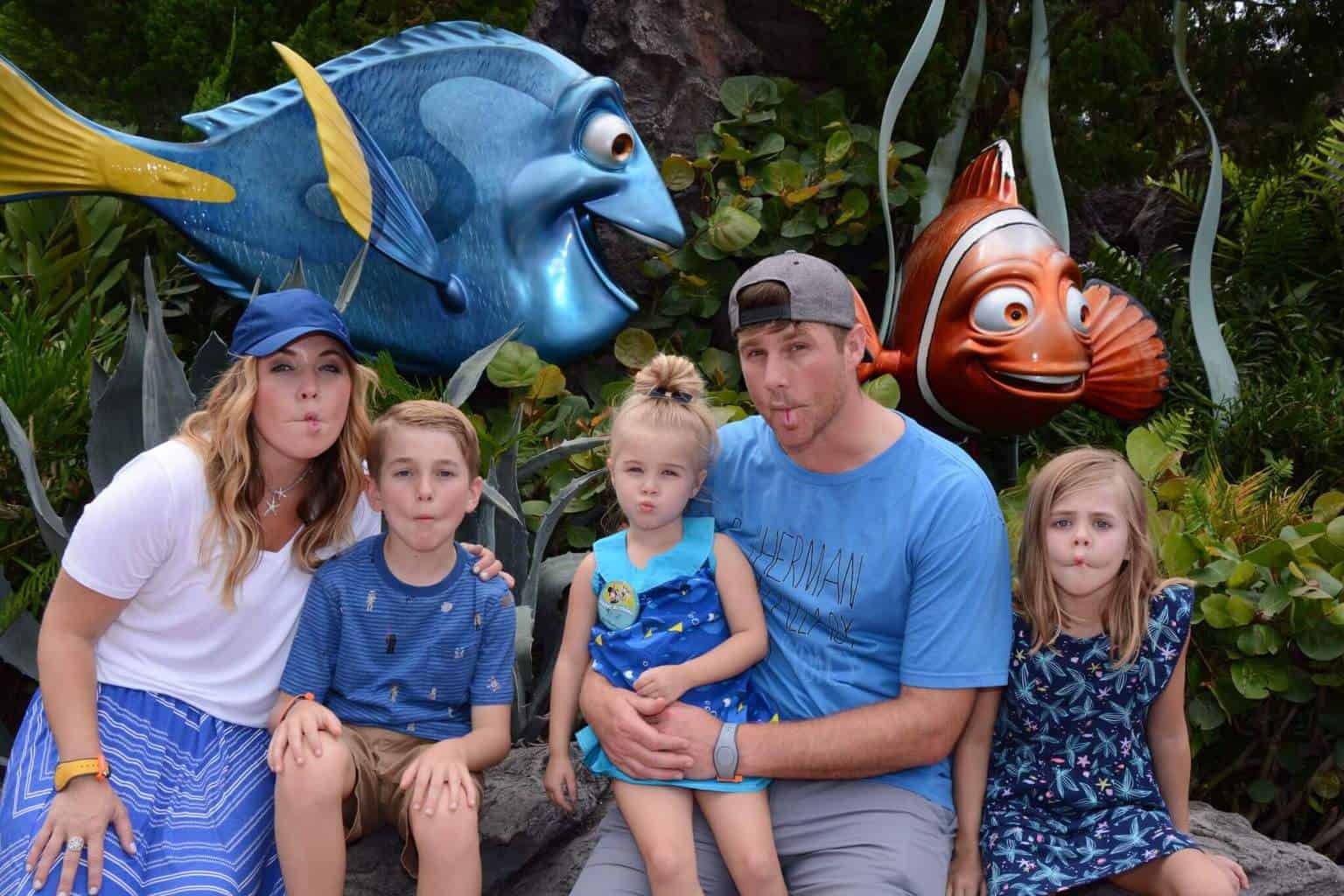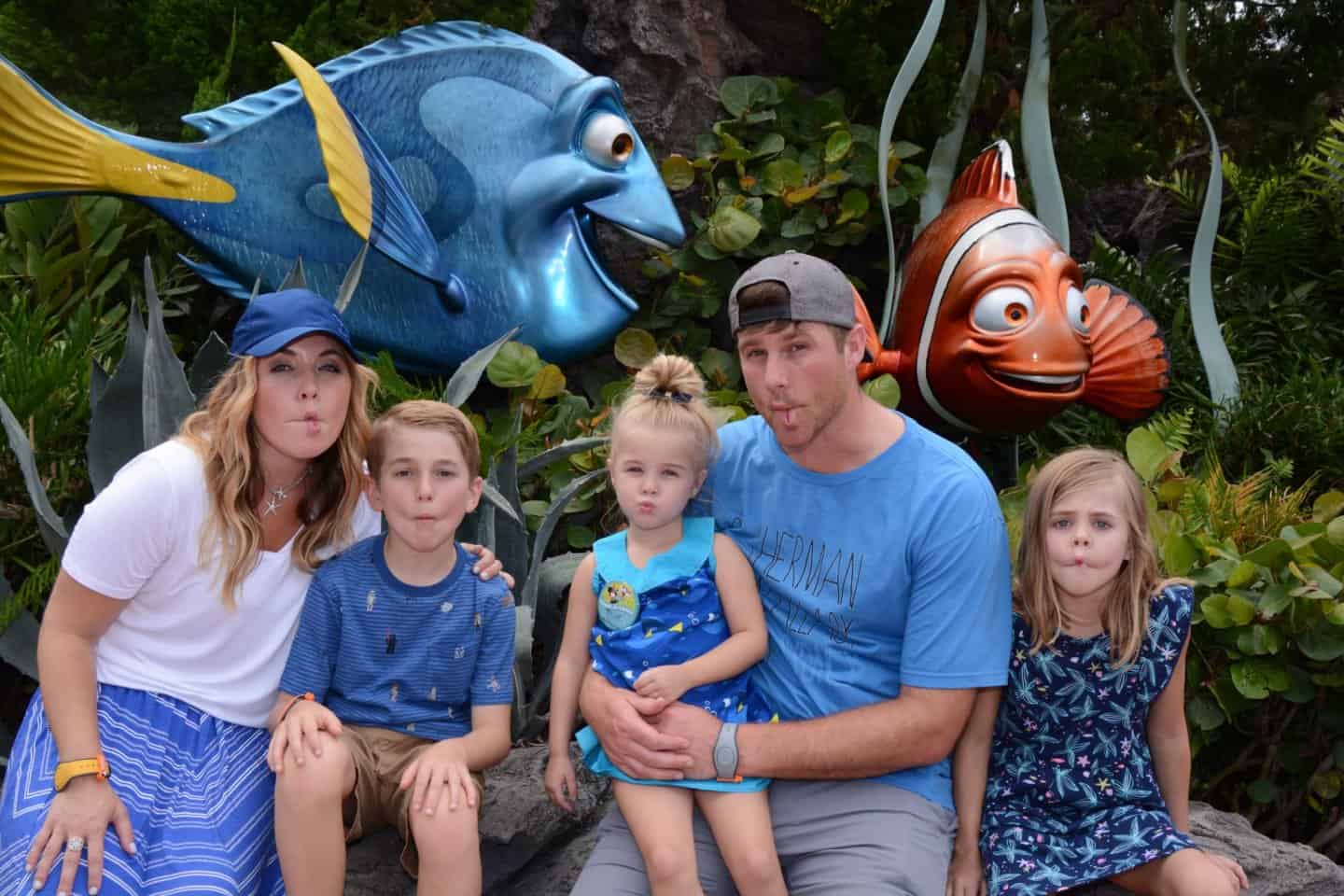 Where You Will Enjoy Nemo at the Parks:
Finding Nemo – The Musical is located at Animal Kingdom and it's phenomenal.
You can see The Lion King show without having watched the movie and still "get it" but having the base knowledge from the Nemo movie really adds to the experience of the musical.
There is an entire pavilion at Epcot based on The Seas and it includes a Finding Nemo ride as well as an interactive experience with the character Crush.
Turtle Talk with Crush has added several of the characters from Finding Dory as well!
Both are wonderful for kids of all ages (even our 10 year old still likes chatting it up with Crush!).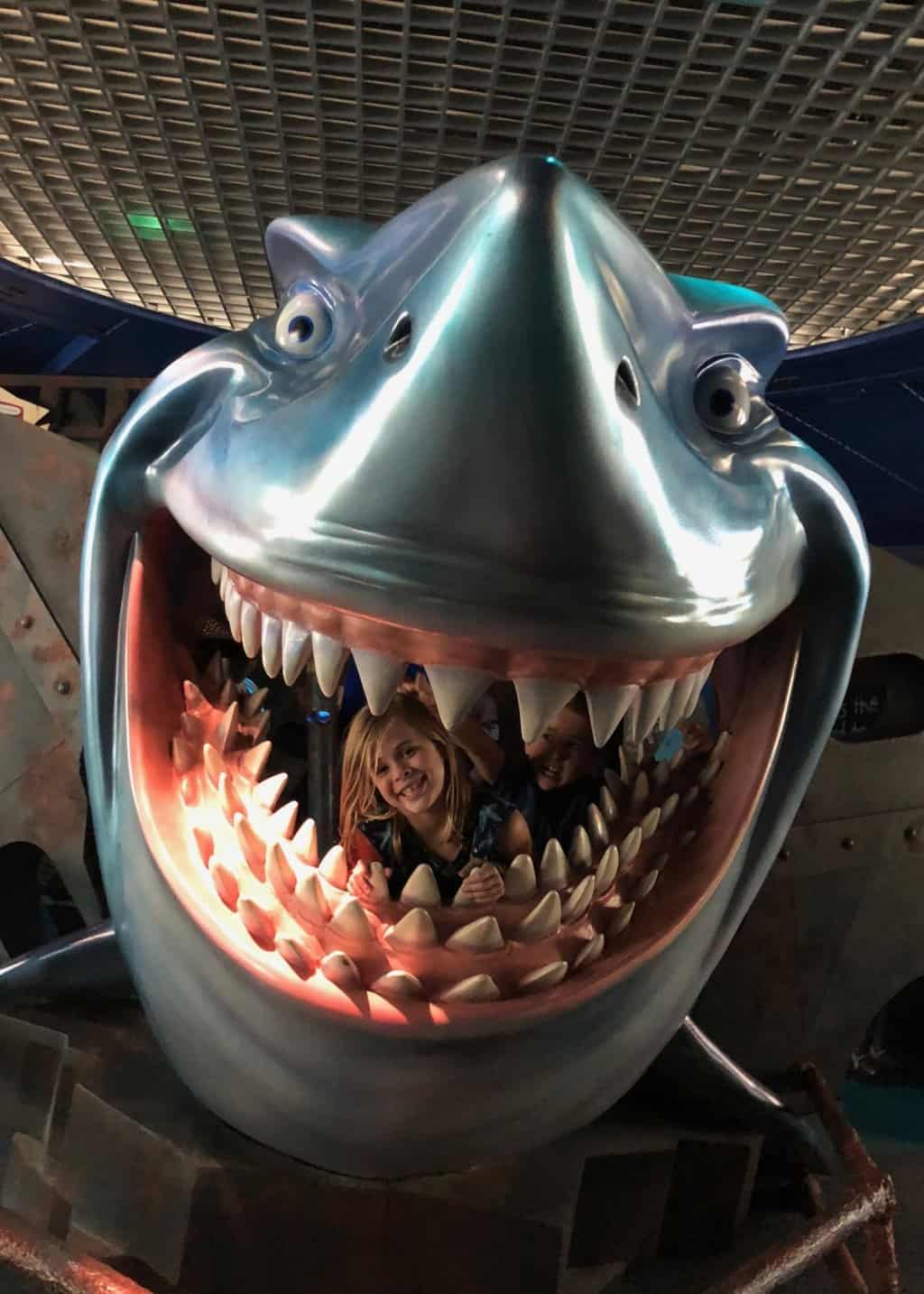 Peter Pan
It's the only "must see" among the Disney classics.
Another one sure to please little boys and girls alike! Peter Pan will bring back fond childhood memories for Mommy and Daddy too!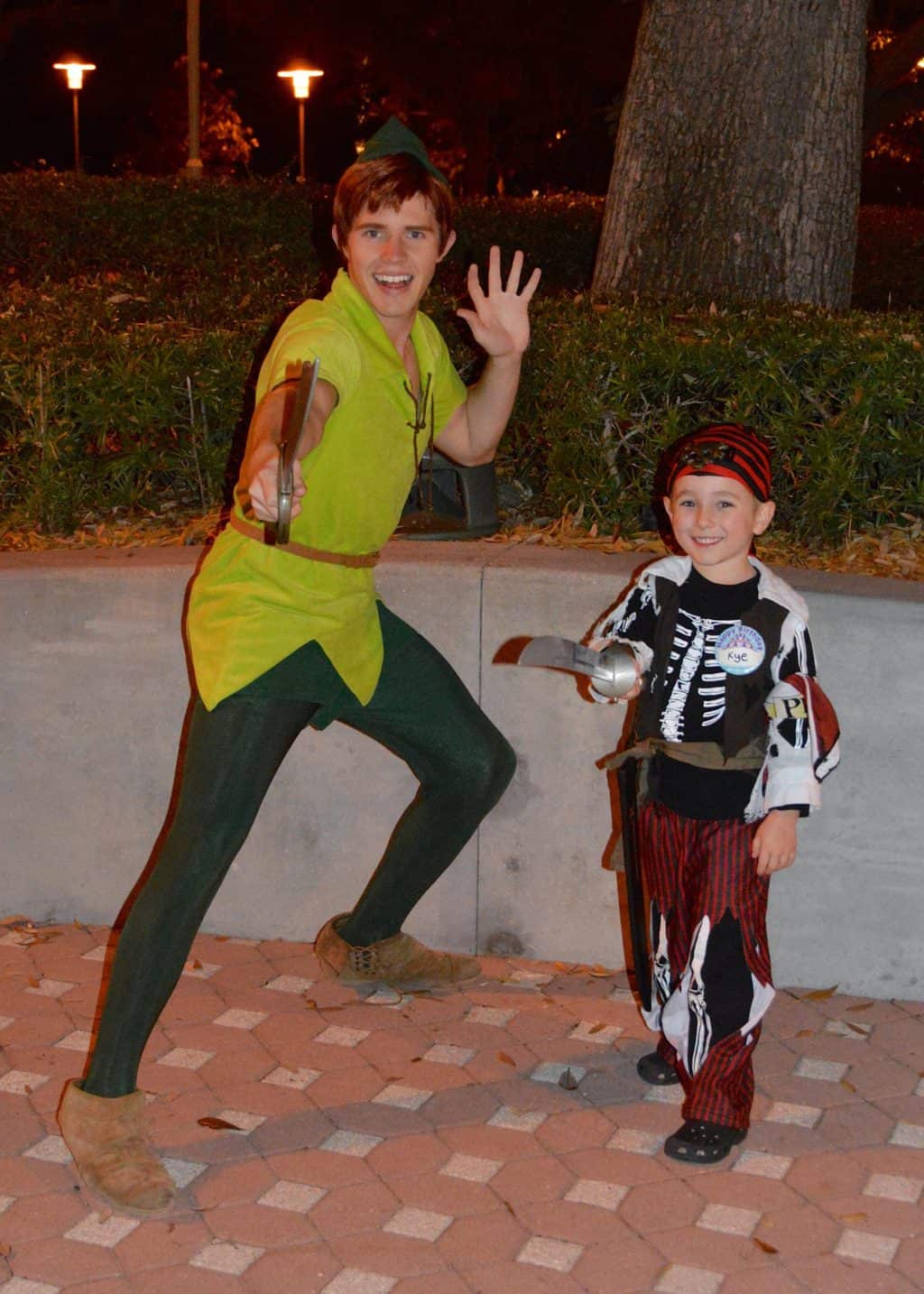 Why You Should Watch Peter Pan
When I started writing this post, Peter Pan was the first movie I thought of to include. But then I decided not to.
Because it only has one ride based off the movie at any of the parks and that ride?
It's not one that I think is worth the massive line it builds!
It's located at Magic Kingdom and is one I often tell people to skip if they can because it's one of THE slowest load times and for some reason always has a massively long wait.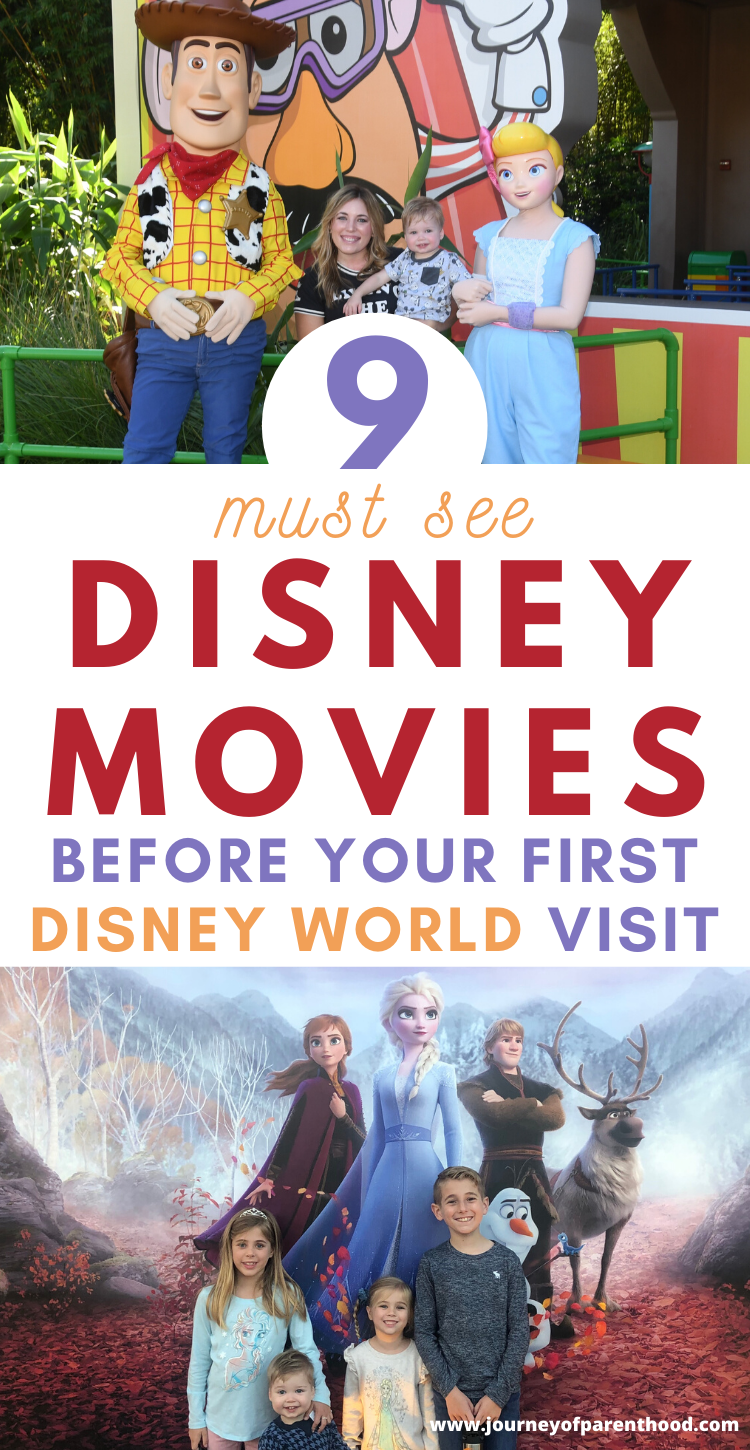 But. Then I remembered why Peter Pan is important to see prior to visiting the parks: Tinker Bell.
And yes, the Tinker Bell meet and greet at Disney World in Magic Kingdom is GREAT.
But the REAL reason I recommend seeing Peter Pan before visiting Disney? It is one of THE most magical moments of your day: seeing Tinker Bell fly. She flies from the castle each night during the Happily Ever After fireworks show.
And if you don't know who Tink is, well, that moment just can't be as magical!
So for that 10 second moment alone… it's worth seeing the movie!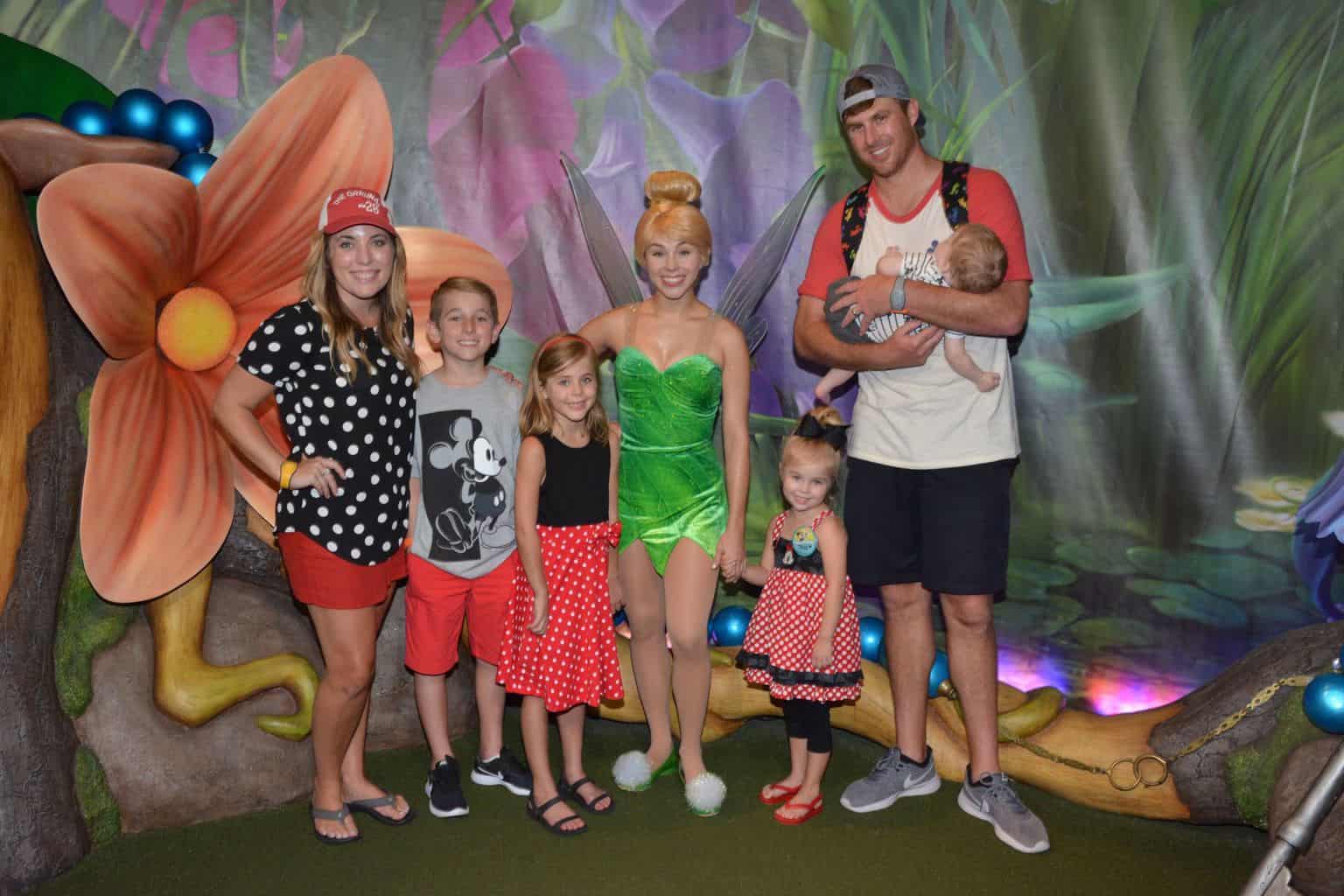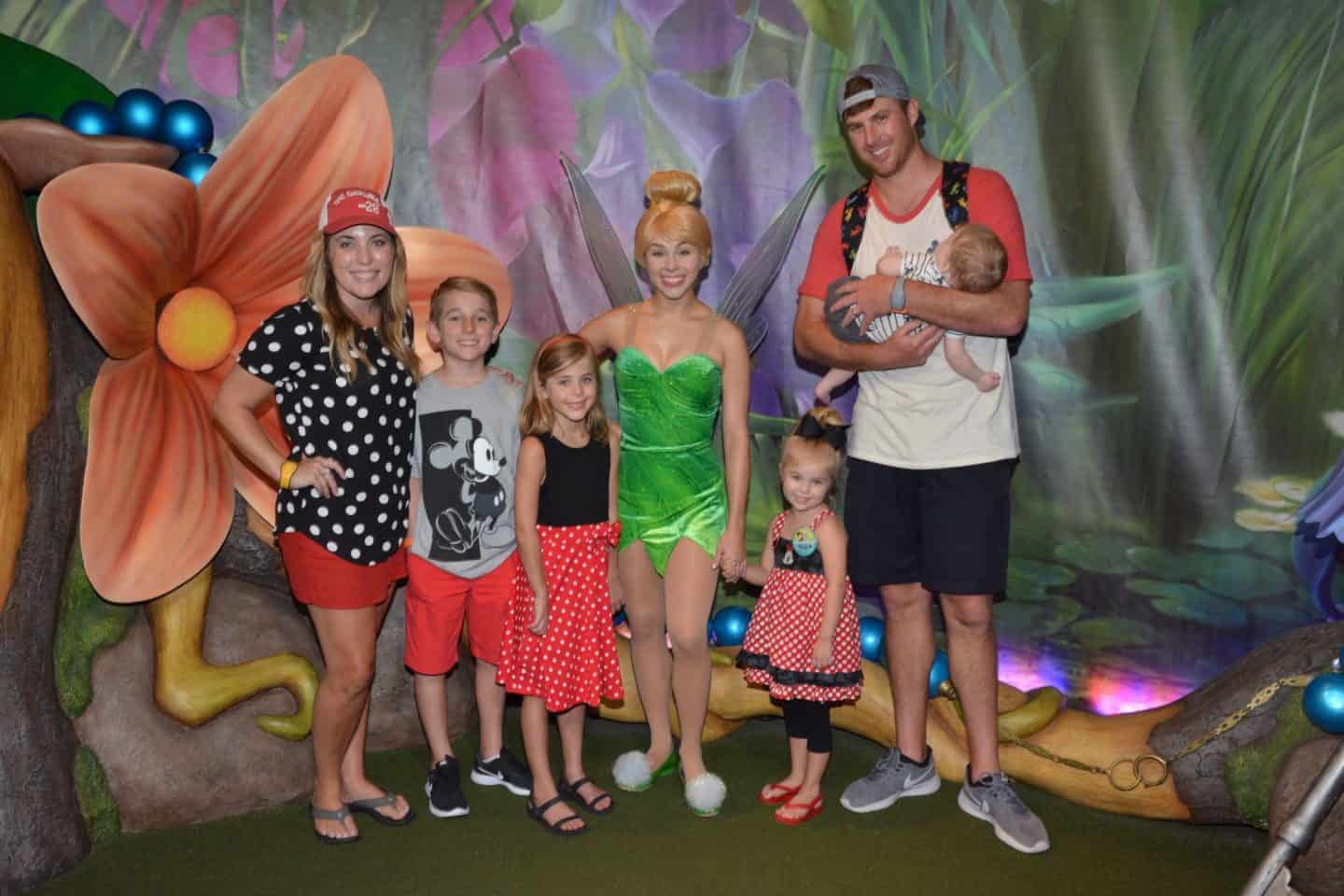 Need to Book Your Disney World Fastpasses? Here are My Tips and Recommendations for Each Park:
Star Wars
Star Wars is a newer addition to the Disney family and I do not think little ones HAVE to see the movies prior to a first visit, however, if you have older kids visiting then it's worth introducing them to Star Wars before going.
Our oldest two children love the Star Wars movies and even though our third child isn't old enough to watch them yet she has a lot of base knowledge from her siblings so she enjoys all the Star Wars experiences too!
If you decide to watch the movies together as a family my recommendation for the order in which to watch is: Episode 4, Episode 5, Episode 1, Episode 2, Episode 3, Episode 6, Episode 7 (The Force Awakens), Episode 8 (The Last Jedi).
Episode 3 is the darkest of the franchise so we like to watch it prior to Episode 6 which has a lighter, happier feel to it.
Much like Toy Story, you don't need to watch them all (and especially not the complimentary movies or animated series) to have a base knowledge enough to appreciate the Star Wars presence.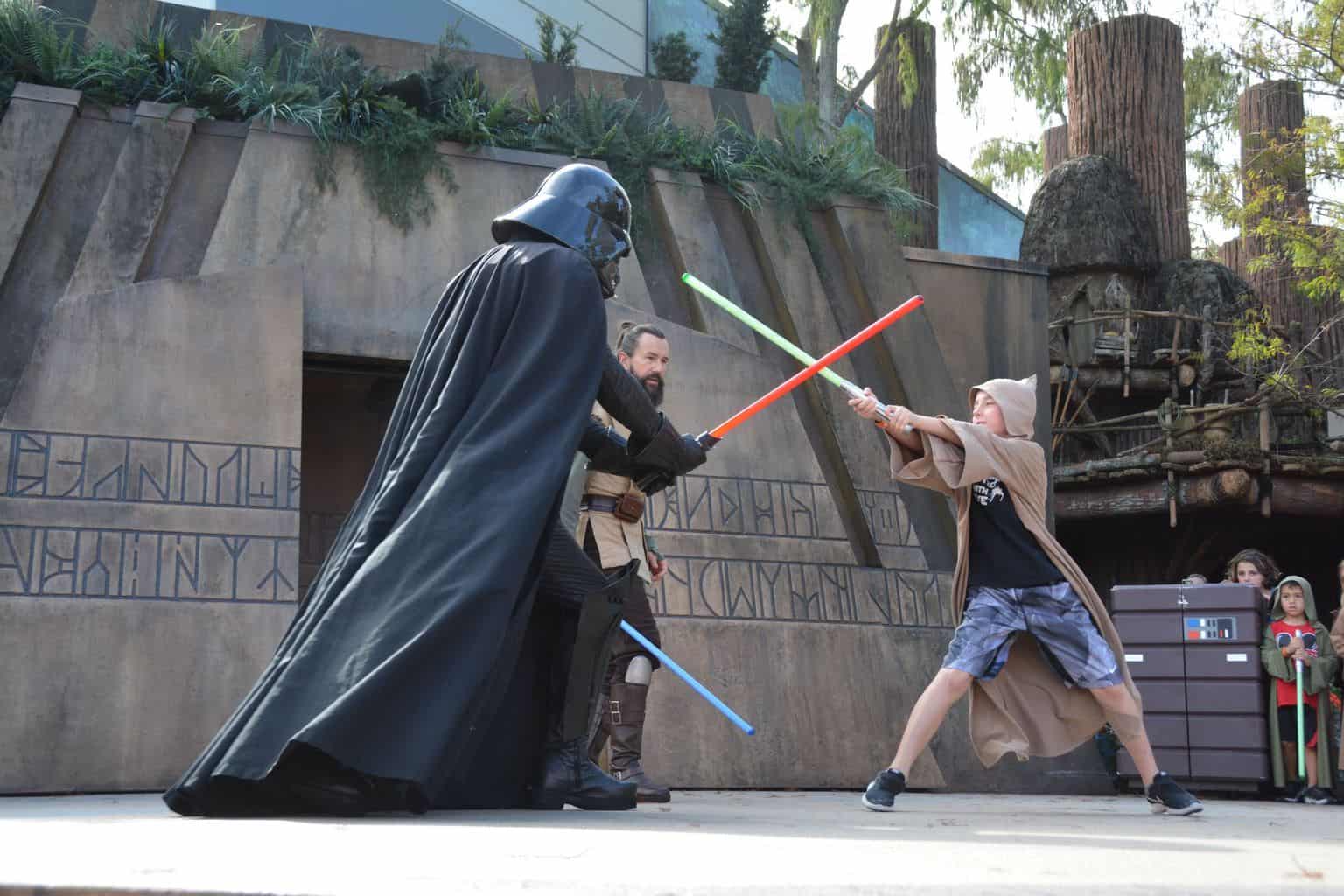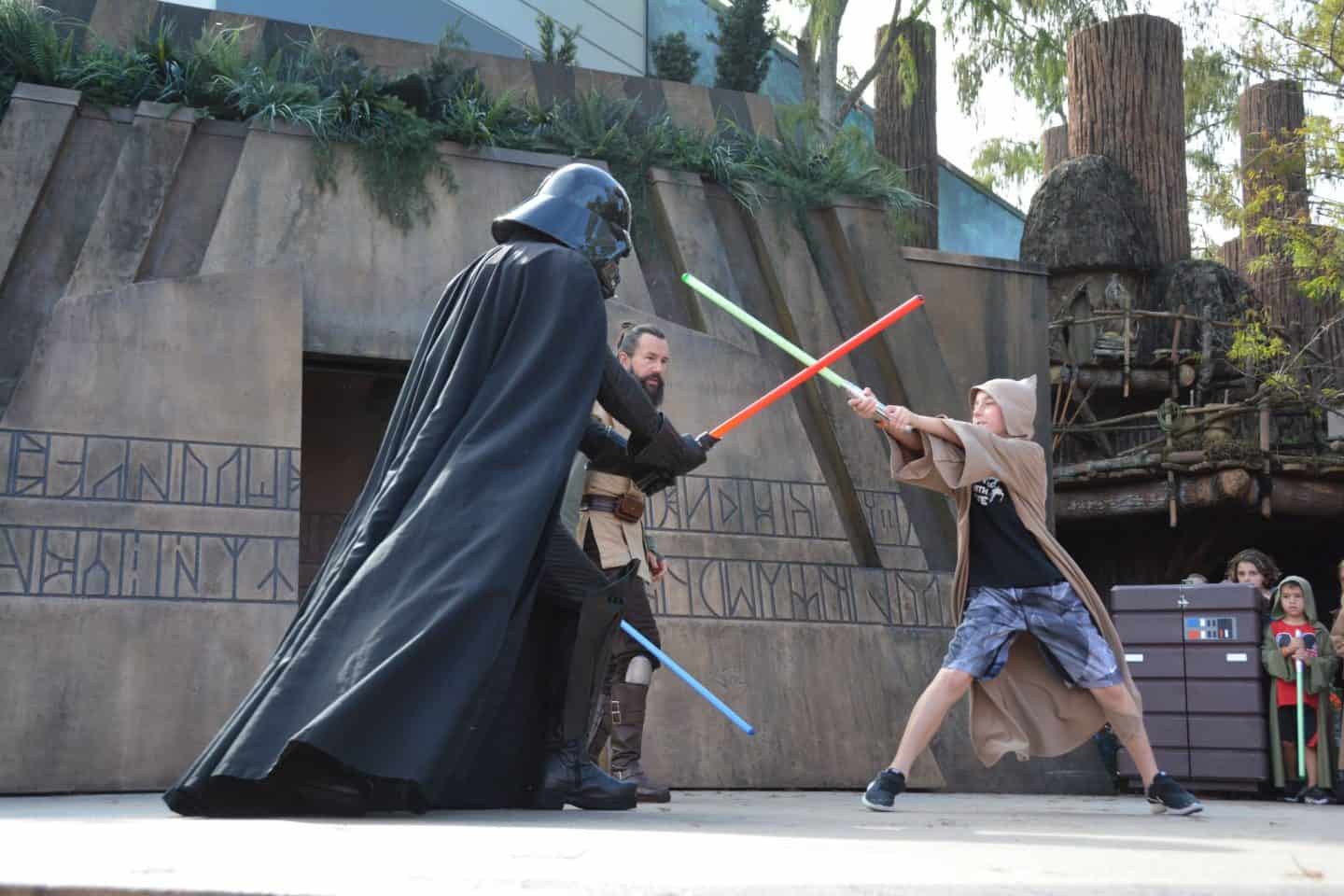 Where You Will Benefit from Knowledge of The Force
Star Wars is really only present at Hollywood Studios and with the opening of the Galaxy's Edge area of the park it's presence will be HUGE.
There are several meet and greets with favorite Star Wars characters (BB8, Chewbacca, Kylo Ren, just to name a few).
Several stage shows featuring characters. Roaming Storm Troopers to interact with on your stay. And several rides and theming throughout Hollywood Studios.
There is even a Jedi Training opportunity for your children to become official Jedi!
Not only is the Star Wars knowledge fun for the older kids, but it's also great for the husbands.
They may not love all the princess action but the Star Wars stuff? They will be all about it!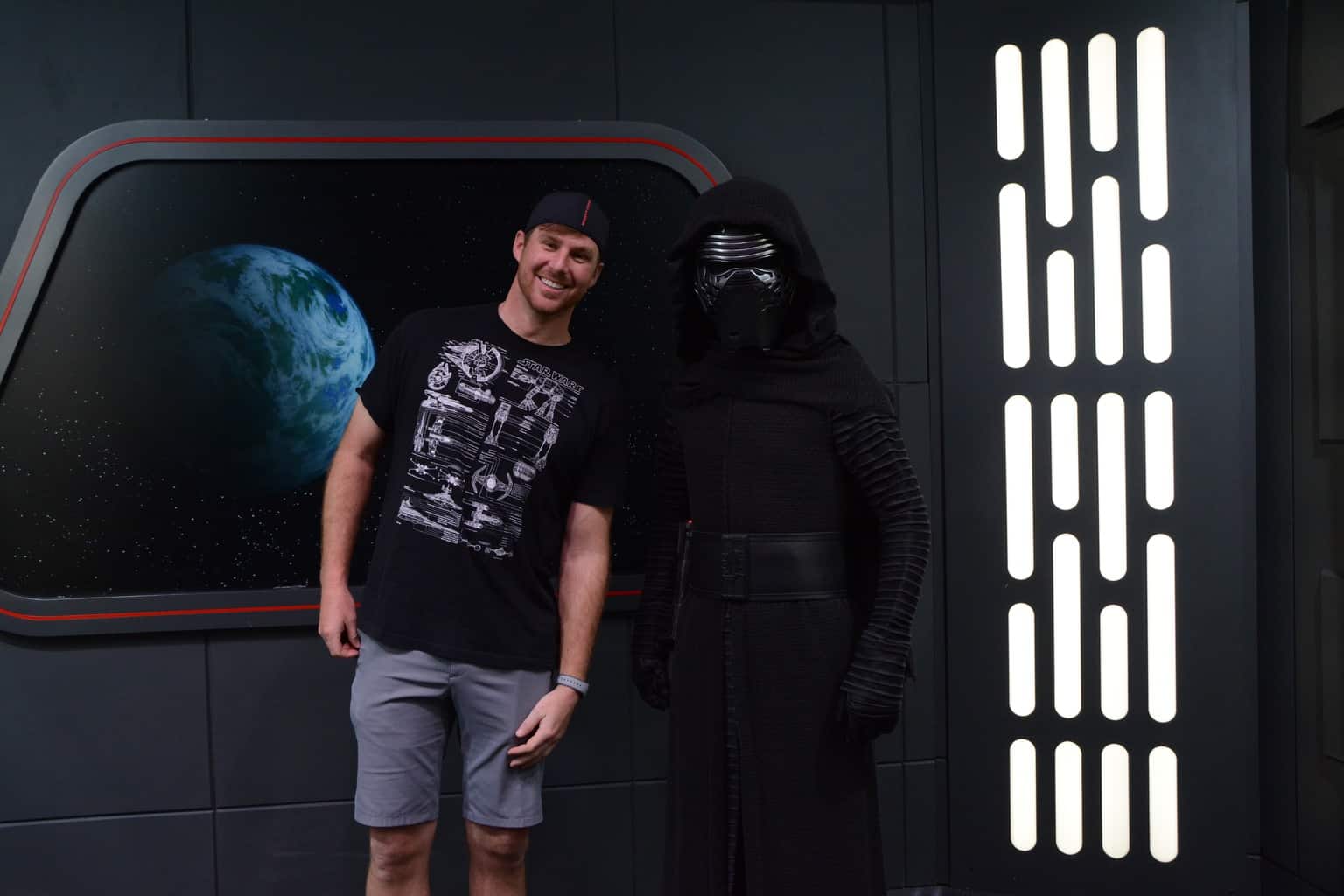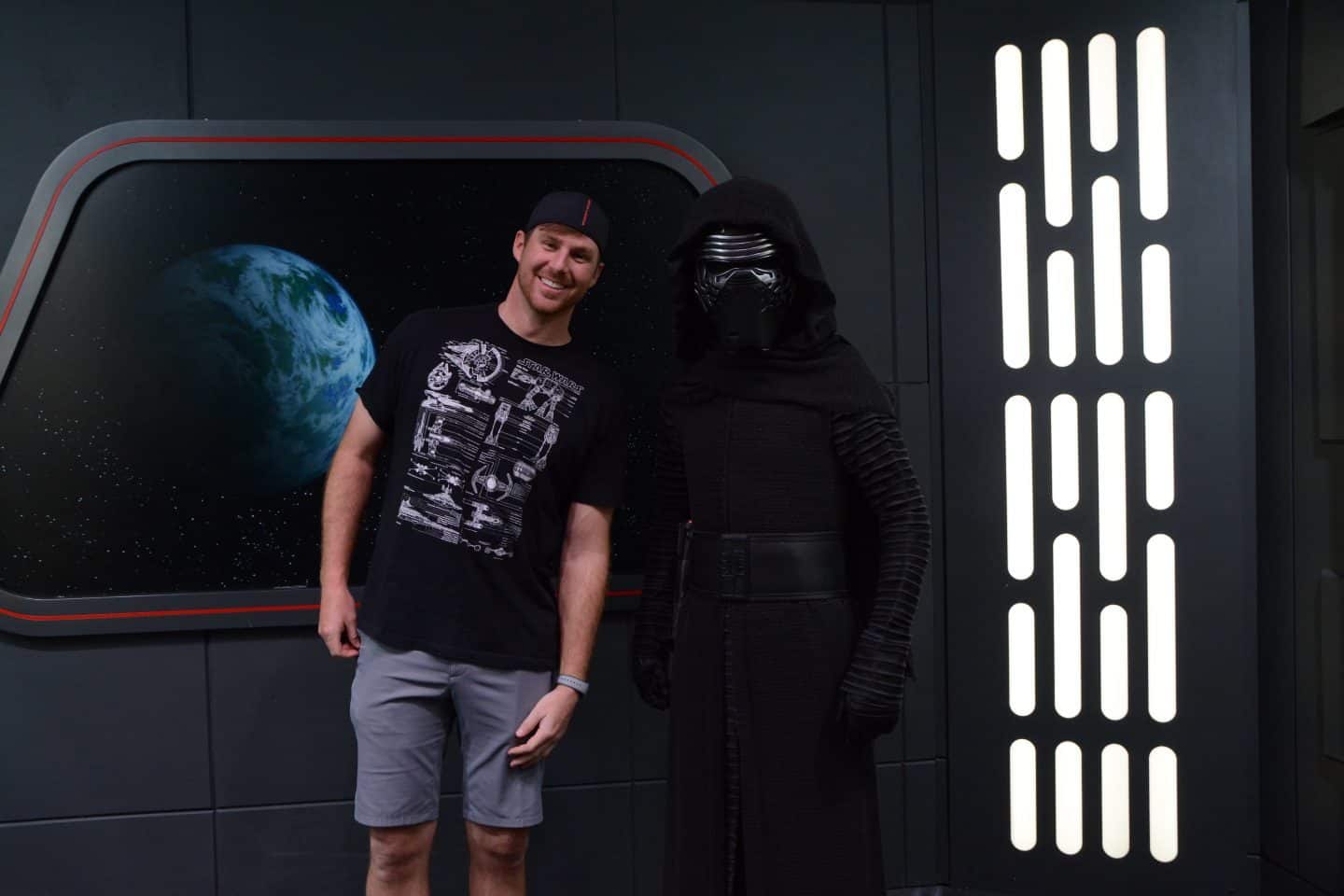 Must See Disney Movies Before Your First Disney Trip: Conclusion
You can't see too many movies prior to visiting Disney World but you also really don't have to see many of the movies to fully appreciate the parks either!
By starting with this list you will give your children characters to look forward to meeting, rides to look forward to riding, and moments that you'll be able to cherish forever on their first visit to Walt Disney World!
Scroll Through for All The Movies Mentioned In This Post:
More Tips to Help in the Disney Planning Process:
My favorite planning tool for Walt Disney World parks is Touring Plans. Being a member of their site allows you access to crowd calendars and daily itineraries to avoid waiting in lines! Learn more here!