Ideas for Family Time: Fun Activities for the Whole Family
Life can be so busy and during those busy days, we constantly wish we could have more time together as a family.
Sometimes life forces us to have together time and this is an excellent opportunity to create fun memories as a family and pour into that quality time with each other!
If you're stuck at home it can be tricky to come up with creative and fun activity ideas to do together.
Looking for how to survive as a mom during a time of crisis? Read this post!
Looking for how to talk to your kids during a time of crisis? Read this post!
I know I'm looking for inspiration as I'm home with four kids and my husband and we want to make sure to make this time FUN for each other and we're all about family time and finding ways to bond closer and laugh together.
I also love options for my kids to do together to help build that sibling bond too.
Bring on the giggles over the arguments!
Laughter does us all good, right?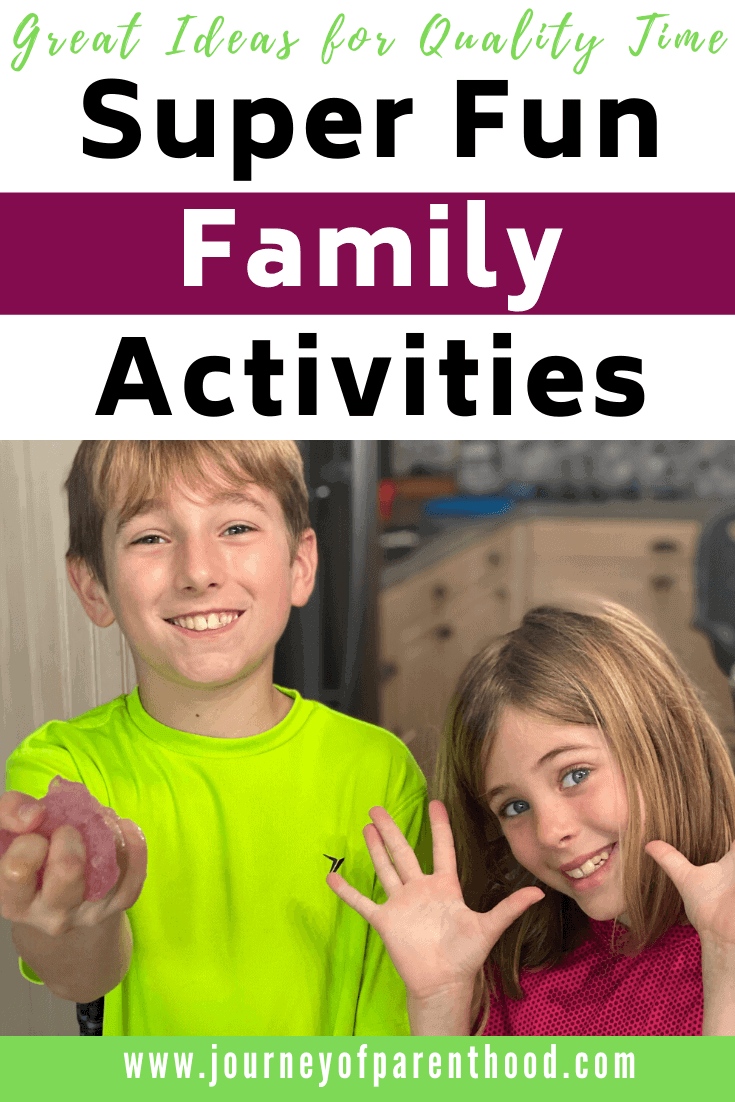 Ideas for Family Time: Fun Activities for the Whole Family
If you're like me and looking for ideas for family bonding time and fun activities that the entire family or siblings can enjoy together then keep reading!
Dollar Store Minute to Win It
Minute to Win It Games are great when you have a variety of ages of kids and I love activities that are easily set up (and use items that are easily around the house).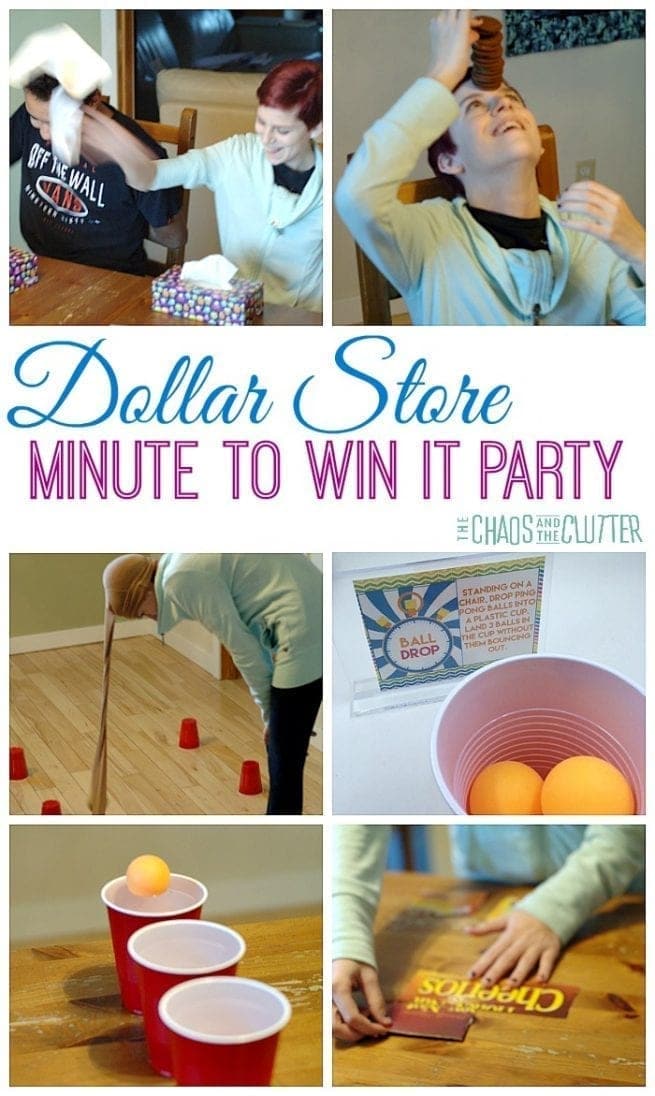 Balloon Stomp Party Game That Will Cause Endless Giggles
This one is perfect for my crew! Loud and competitive is how we roll!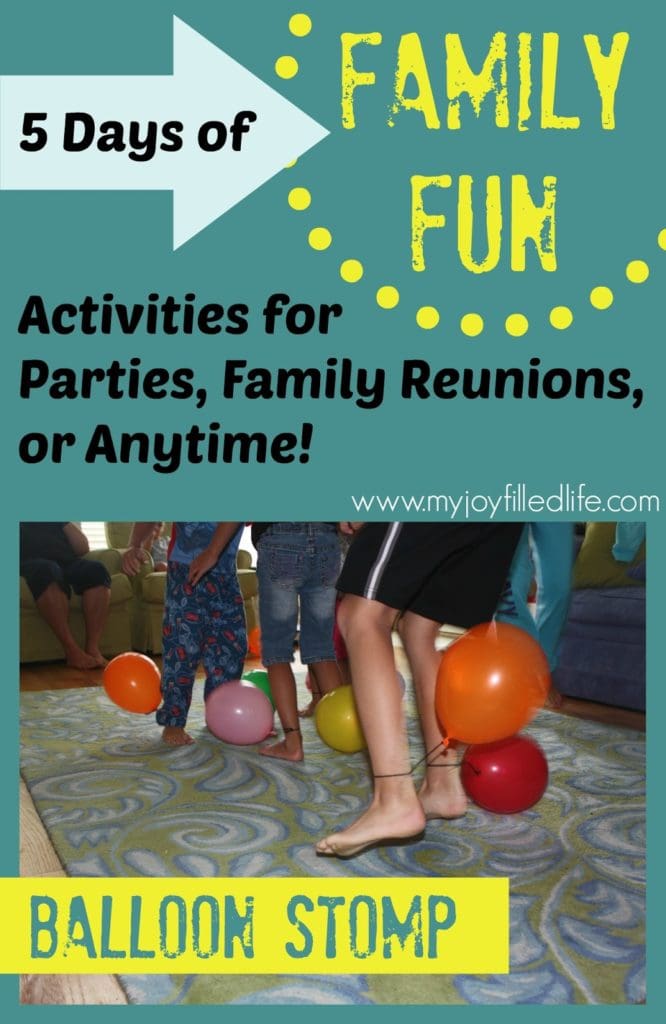 Pasta Threading Activity
I struggle to find fun activities that the younger siblings will enjoy and this one is fantastic to help work on fine motor skills too!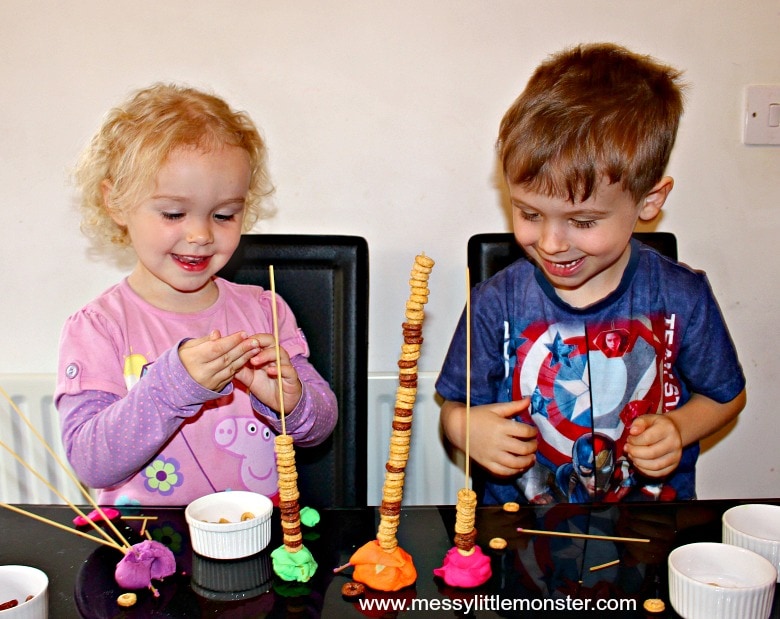 Free Printable Emoji Twister Game
Super simple printable Twister-style game using emojis!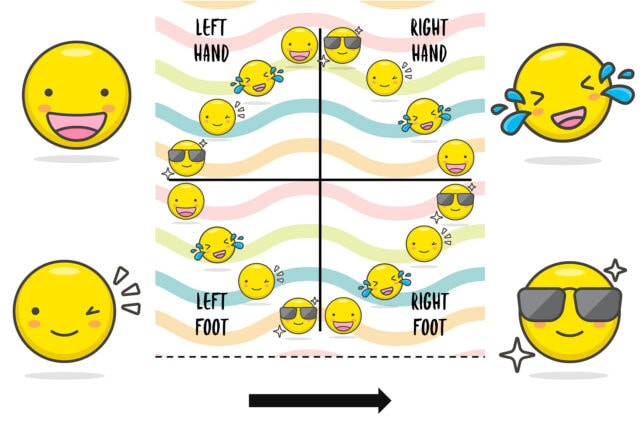 Encourage Kids to #KeepBuilding with LEGO®
We LOVE Legos at our house and I think these printable cards could also be easily turned into a competition. Someone pulls a card and whoever builds the item first wins!
Printable Indoor Family Night Scavenger Hunt Cards
A great family fun activity is a scavenger hunt around the house! Hide a fun prize or treat at the end for the kids to find and be sure to have older kids let the younger ones help figure out the clues before running ahead.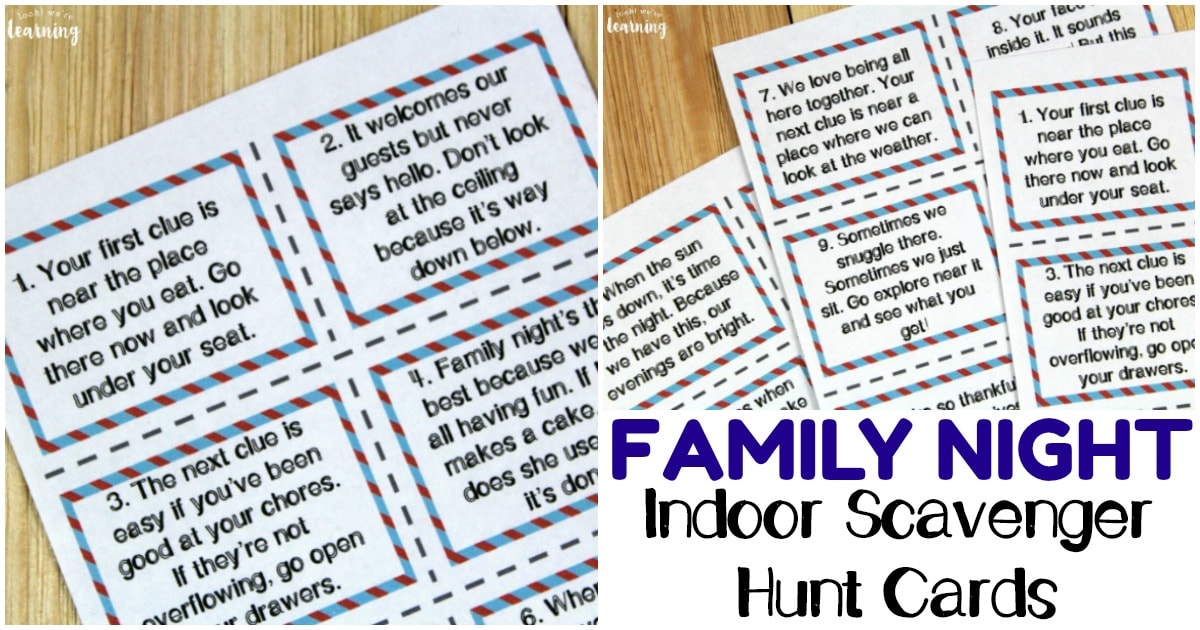 LEGO Charades
This one takes a bit more work in the setup but will be a fun game that you can keep on hand for the future and enjoy together as a whole family!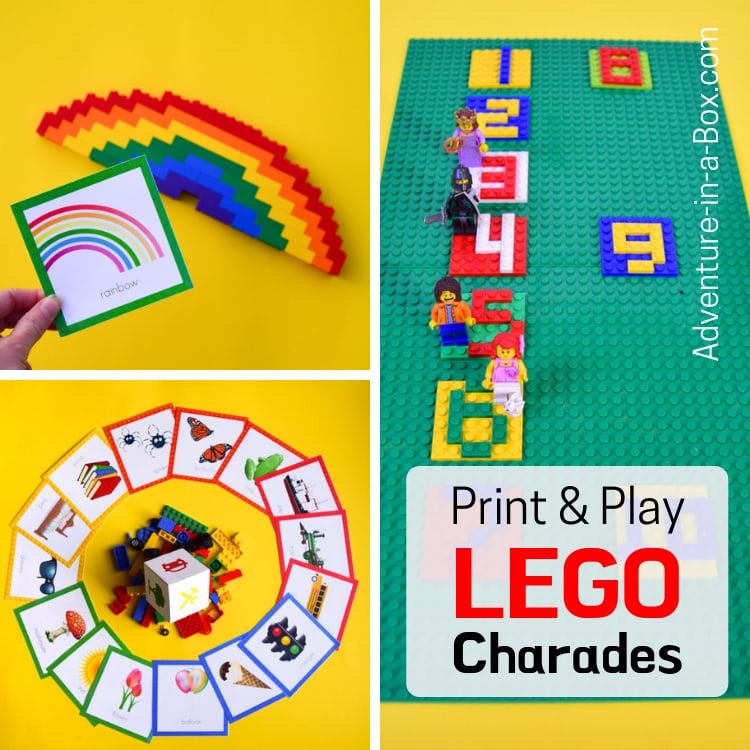 Printable Disney Themed Charades Game for Kids
We are a big Disney family and this is one I'm printing off right now for us to do together! So fun!!!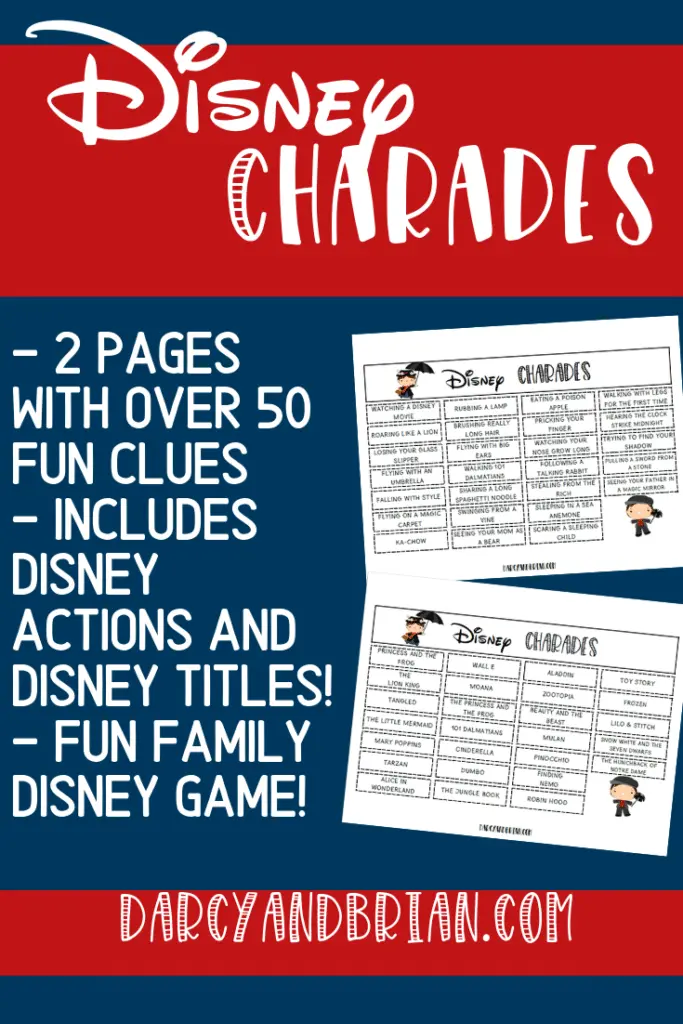 The Flour Game
Oh my goodness this game looks SO fun! Super easy to set up and one that will have us all laughing for sure!

The Bag Game
For this super fun family game…you only need ONE item! All about keeping it simple and this will be a blast!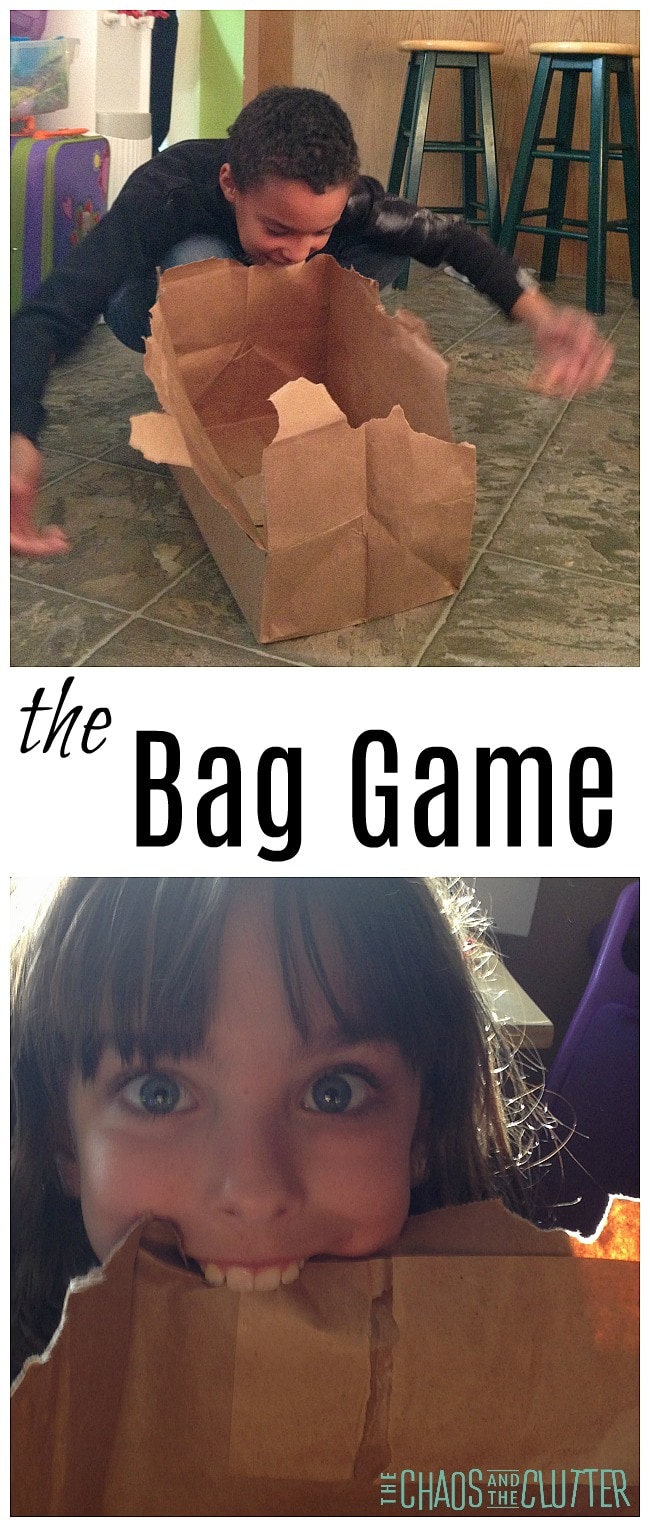 Party Games for Kids: Mystery Sensory Balloons
Another great way to use those birthday balloons sitting around – a fun mystery game all ages will enjoy!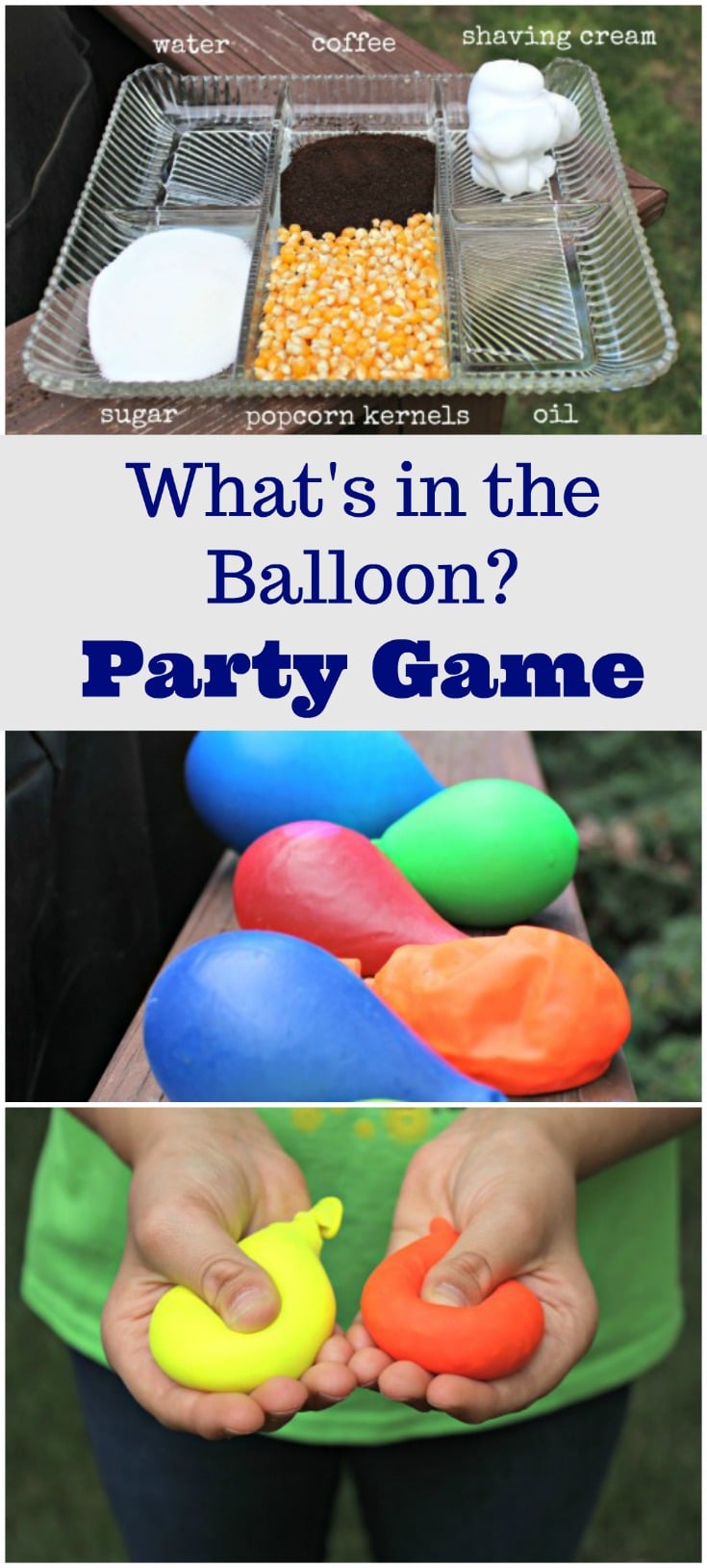 Spaghetti Tower STEM Challenge for Kids with a Twist
Another great way to use some pasta – have a spaghetti tower challenge!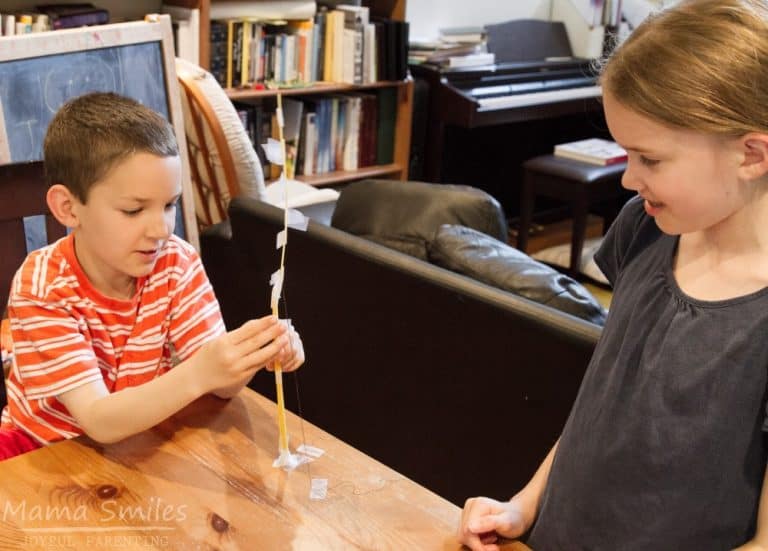 Engineering Challenge for Kids
The super-simple challenge using blocks and legos…make a tower that goes all the way to the ceiling!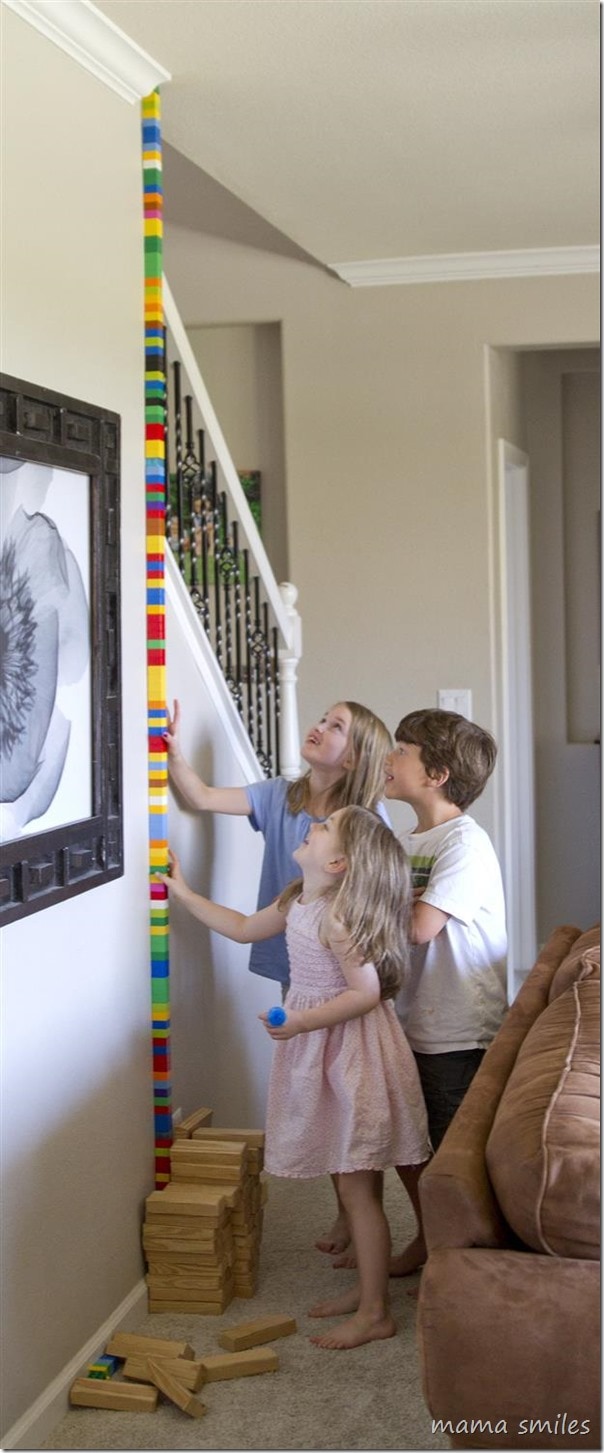 STEM Minute to Win It Games for Kids
Super easy set-up minute it win it games that my whole crew will enjoy.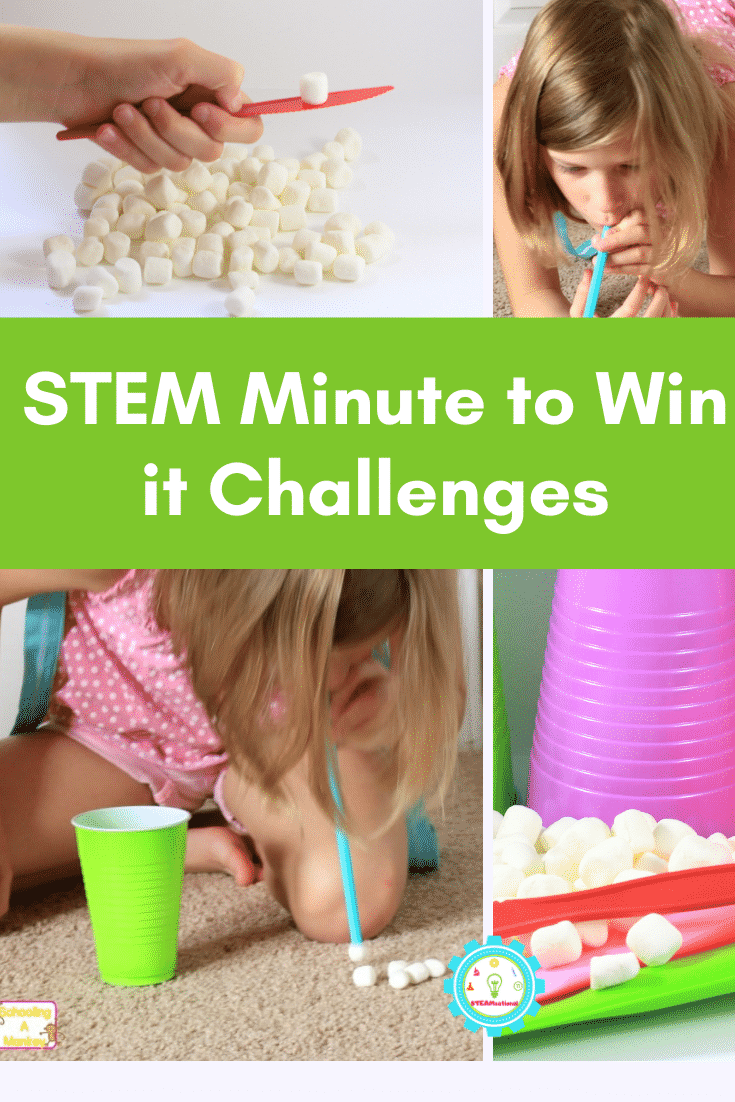 Kids Nature Scavenger Hunt (and free printable!)
Our family is spending a lot more time outside and I'm going to print this hunt off for our morning walks!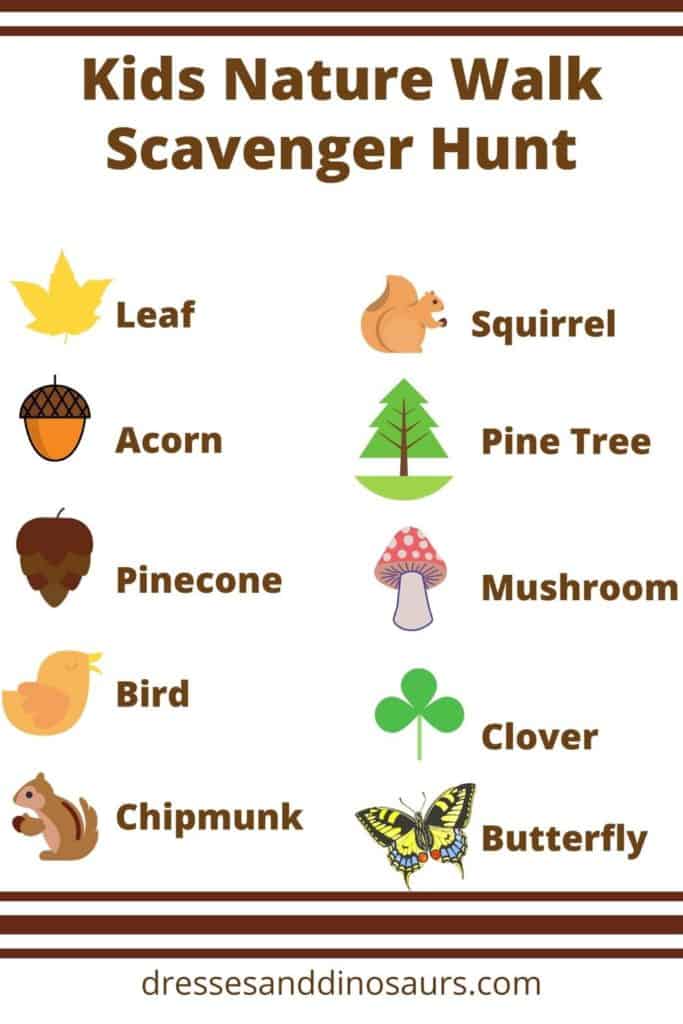 Sidewalk Chalk Obstacle Course – a Fun Summer Activity For Toddlers & Preschoolers
If you have nice weather get outside and make this super fun sidewalk chalk obstacle course!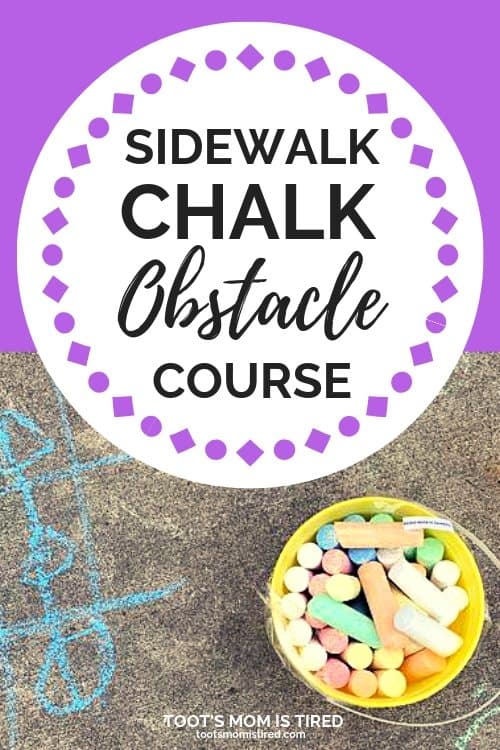 How to Play Bunco and Printable Bunco Cards
I've played Bunco in my neighborhood and it's a super easy game to learn and will be fun to play as a family. Here are instructions and free printable cards.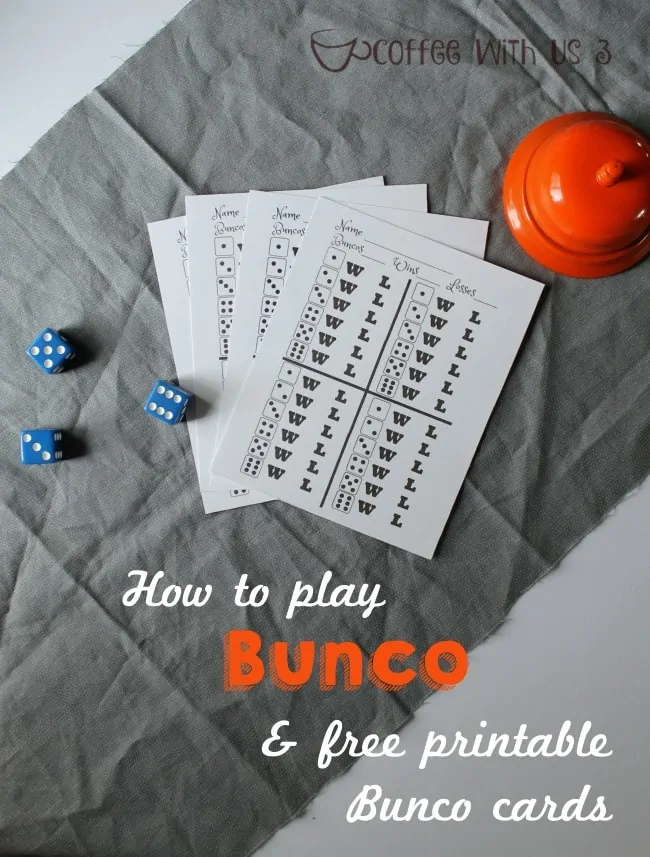 Hogwarts Digital Escape Room
We LOVE Harry Potter and had a great time going through this Hogwarts Digital Escape Room. It took us under 30 minutes and reinforced math skills too!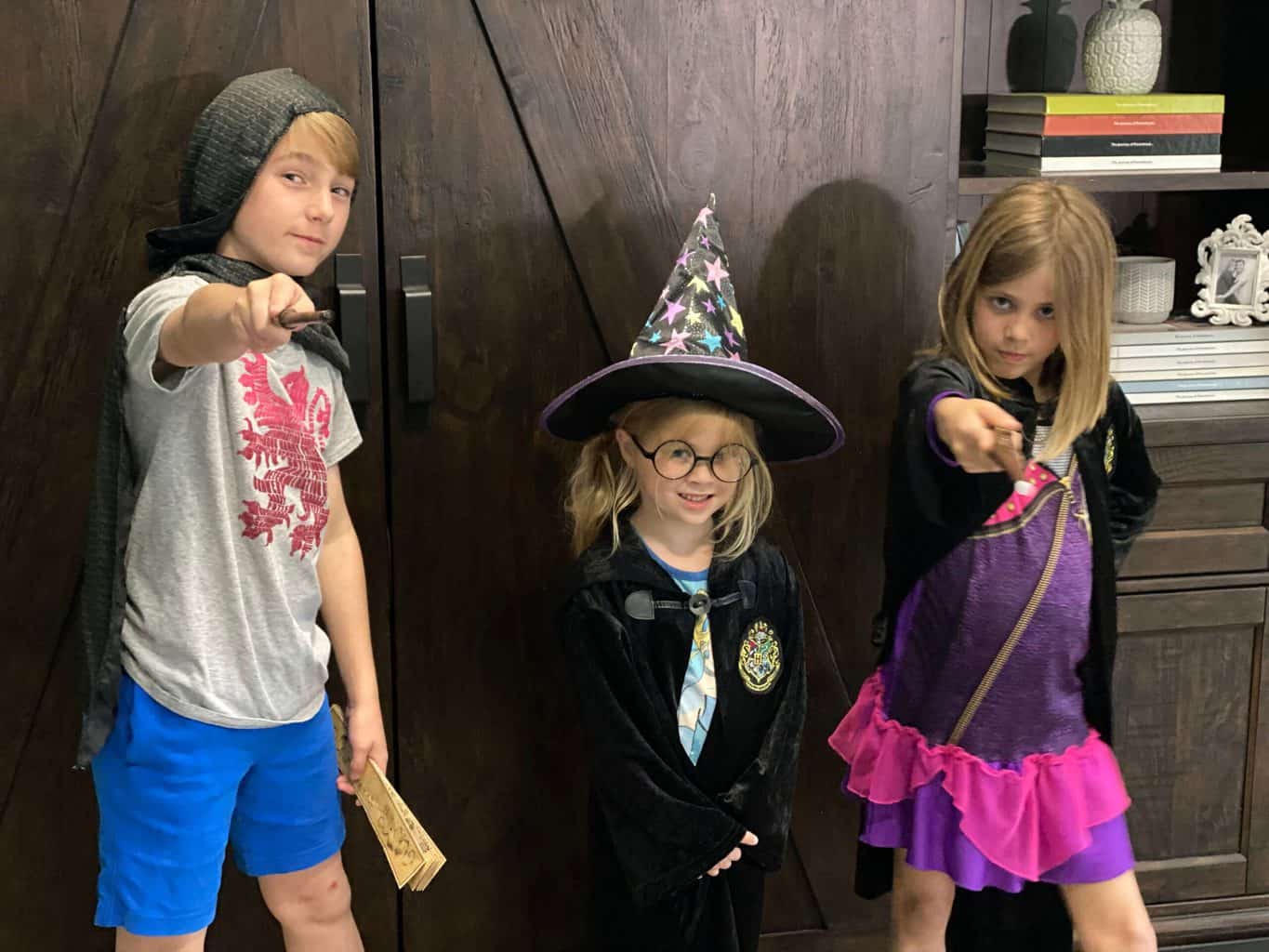 Printable Games for the Entire Family
This is the motherload of printable games for the family! I love an easy printable to follow.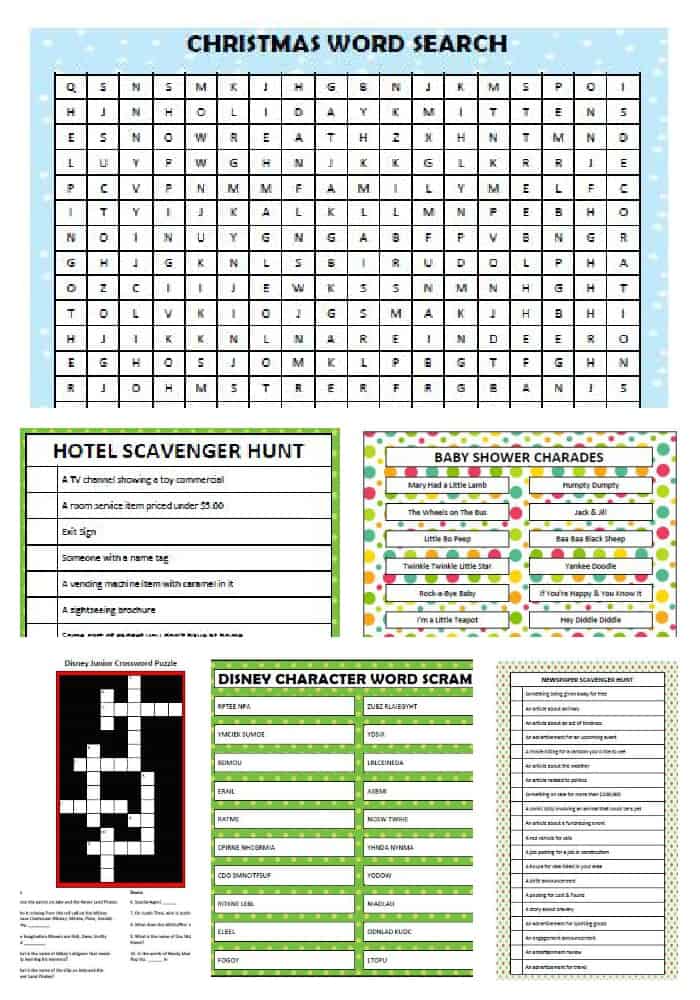 200+ Minute to Win It Games for Kids and Adults
And another EPIC resource for tons more of minute to win it games that I'm pumped to try!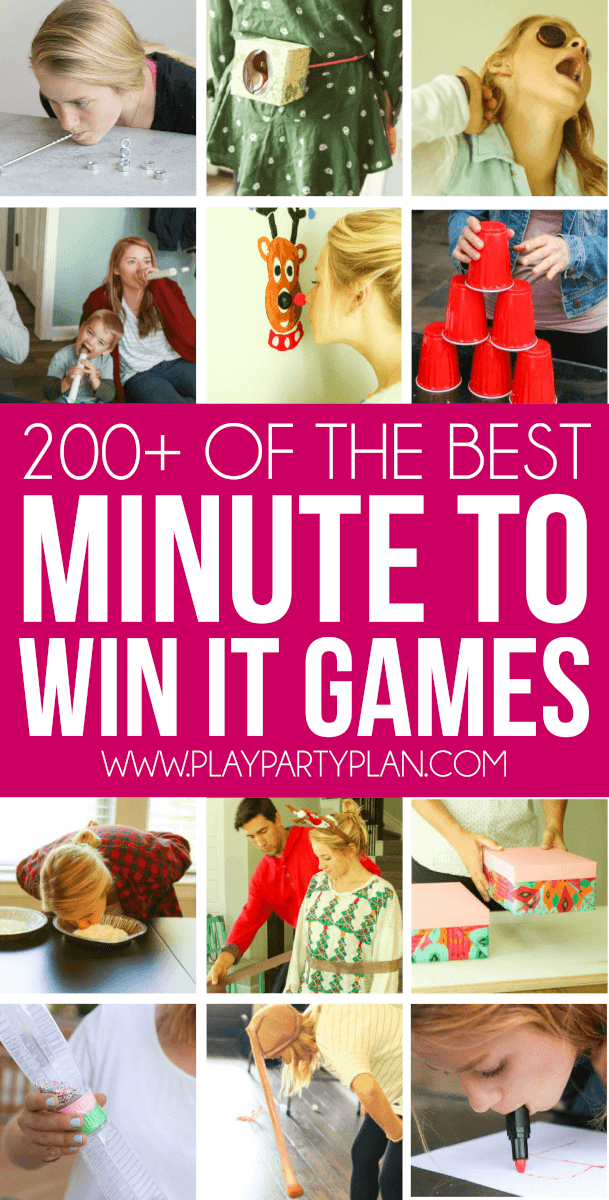 During times of uncertainty, it's a blessing and gift to bond together as a family and find opportunities to create memories together!
I hope these posts help provide ideas for others as they have for me in order to come together as a family.