As expectant dads and moms, it's normal to be a little nervous about parenting. Because even when you do have your child, you are never as prepared as you expect to be. However, one of the best ways to be as prepared as possible is to read books on parenting and child development. This list of books will help you stay informed and be as ready as you'll ever be!
While I was pregnant, I felt like I knew EVERYTHING there was to know about pregnancy! I read every book each week on my symptoms and what to expect.
But then when it came to actually parenting the little baby in my arms? I. FELT. CLUELESS.
So many people told me "it will just come naturally" but, for me, it didn't. And if I could do it all over again? I'd invest in more parenting books and less pregnancy ones.
Being that this is a personal blog, I naturally share my own personal advice and my own favorite parenting resources. However, I know that not everyone has the desire to parent the same way I do, so to save you time wading through the thousands of parenting books available, I have gathered a list of some of the top-rated parenting books with the best quality content for you.
Not every book will apply to your parenting situation, but even so, they may have some gems of truth and tips that may help you regardless.
Disclaimer: post contains affiliate links.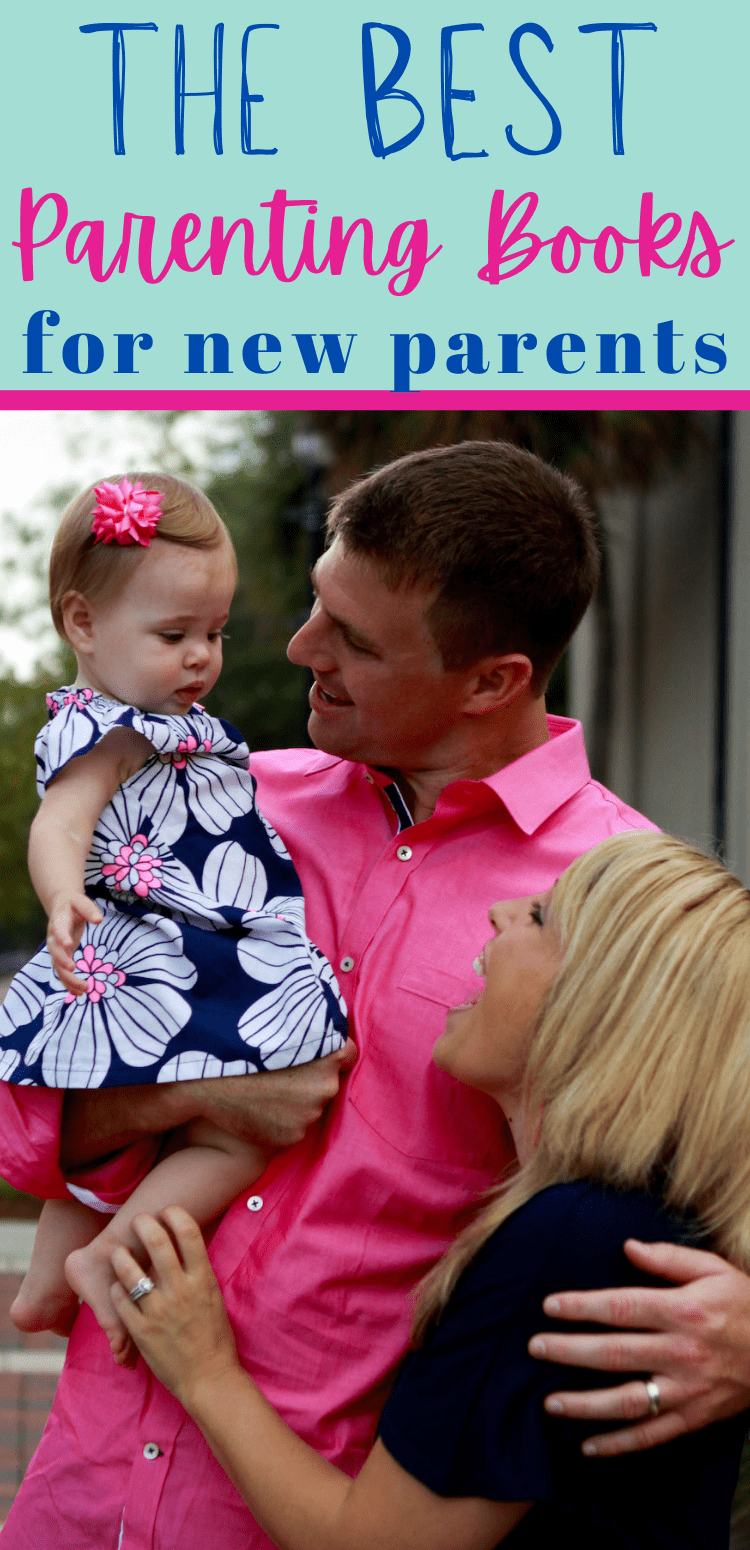 Best Sleep Training Books
The following books are specifically geared toward sleep training, a topic I feel very passionately about!
On Becoming Babywise: Giving Your Infant the Gift of Nighttime Sleep by Gary Ezzo and Robert Bucknam
When my first baby was three weeks old a friend came over and told me about this book and from that moment on my life as a parent was forever changed in the best possible way by this great book! It is like my own personal practical handbook and survival guide for the entire first year of parenting.
It's through Babywise that I found my true passion in parenting. As soon as I read the first book in the Babywise series everything "clicked" for me.
The advice and tips all just made sense to me and I quickly became the "hardcore Babywise Mom" that I am today. I know that there is plenty of controversy surrounding Babywise and sleep training in general but at the end of the day I believe firmly in doing what works best for our unique children and individual families.
And Babywise? It's worked for US.
It's amazing how when we first started implementing the sleep training techniques and baby scheduling tips found in Babywise how I constantly heard back lash and "warnings" from others.
But the longer we stuck with it and the more and more our children displayed the benefits of Babywise, the less backlash we heard and the more advice we started being asked!
My entire blog is FILLED with posts to help get started with Babywise and to be successful with sleep training, but first you need to read the book;)
(And then this page should help guide you through my resources too!)
Shop On Becoming Babywise: Giving Your Infant the Gift of Nighttime Sleep Here!
The Other "Wise" Book Series:
On Becoming Babywise lays the groundwork and really covers everything you need in order to develop a solid sleep schedule for your baby from birth to six months old and then Gary Ezzo and Robert Bucknam developed a continuation of the first book that helps guide parents all the way through the teen years!
Out of all of the books, I do believe the first is the most crucial and important. By starting as you mean to go on you'll establish a set routine for your baby and have that strong base foundation to continue to build upon as your child gets older.
Babywise is almost a step by step guide for the first year and helps parents give the sleep that both babies and parents need! Solid sleep + happy kids!
I have read the majority of the "Wise" series beyond the first one and do continue to reference them as my children are older as well!
Here is a breakdown of all of the Baby Wise Books to consider adding to your collection:
The Baby Whisperer Solves All Your Problems by Tracy Hogg
While I'm a pretty hardcore "Babywise Mom" I also found that a lot of the tips in the Baby Whisperer book were essential in getting my babies on a solid sleep schedule. (It was especially helpful when we hit nap struggles!)
I think this book along with Babywise are the ideal parenting book combination for helping establish healthy sleep habits for babies.
Moms on Call by Laura Hunter LPN
I learned about Moms on Call when I was waiting for the birth of our last baby (who joined our family via adoption) and I followed some of the recommendations in the book.
It also blends well with Babywise for establishing a solid routine and set schedule, it can be a bit more harsh in some of the expectations and applications and a more rigid structure approach to scheduling but it had some great take-aways that were beneficial and helpful for me!
More of My Favorites: Best Books for Parenting
Here are some books that cover topics outside sleep training and that can be helpful through many different milestones throghout baby's life.
Baby Led Weaning by Gill Rapley PhD and Tracey Murkett
A must-read before introducing solid foods into your baby's diet and daily routine. Instead of having to spoon-feed baby pureed foods all the time, this book shows you which foods to let baby try first so they can learn how to love a variety of foods, and how to develop hand-eye coordination as she feeds herself!
Check out my post to learn how to get started as well as all the tips on Baby-led weaning, including the 30 first foods to introduce baby to using baby-led weaning techniques!
Shepherding a Child's Heart by Tedd Trip
This is an essential guide on how to help your child grow and develop spiritually by understanding what goes on in a child's heart… and how to help guide them through life with clear, biblical wisdom! This is an excellent choice if you're on the hunt for authoritative parenting books as well.
Oh Crap! Potty Training by Jamie Glowacki
Potty training is one of the big challenges of parenting, but Jamie Glowacki approaches it with humor and practicality! Her parent-tested six-step process is super effective and takes a lot of the struggle out of the experience!
Other Top Rated Best Books on Parenting
The following parenting books come highly recommended if you want to expand your library!
The Whole-Brain Child: 12 Revolutionary Strategies to Nurture Your Child's Developing Mind by Daniel J. Siegel
The whole brain child book is considered to be one of the current top parenting books on the market and combines science with brain development and how considering your child's whole brain helps to tap into their emotional intelligence as well.
Over 13,000 reviews on Amazon and it's listed with 5 stars so this book may be a good one to add to your list.
How to Stop Losing Your Sh*t With Your Kids: A Practical Guide to Becoming a Happier, Calmer Parent by Carla Naumburg, PhD
Learning how to be a conscious parent is hard. It is really frustrating when your child does things you don't expect or won't listen to you no matter what you say.
When a child won't stop crying no matter what you do, it is tempting to give up and throw in the towel, especially as a new father or mother.
This common issue is one of the biggest stressors for first-time moms and dads. This book, by Carla Naumburg PhD, will help keep you calm and rational while raising your child so you can be a better dad or mom.
With 4.7/5 stars on Amazon, this book is definitely worth picking up.
Weird Parenting Wins: Bathtub Dining, Family Screams, and Other Hacks from the Parenting Trenches by Hillary Frank
Children have a hard time adjusting to routines and how the world is supposed to be. This practical book shows that the best advice doesn't come from experts but real-world parents who don't sugarcoat the weird things they have to do to get their children to cooperate.
With funny anecdotes from personal experience and hard truths that will help you get through the hard moments, this book has raving reviews from parents who all relate to the common people shown.
Sitting at 4.6/5 stars on Amazon, this book is definitely a book worth considering.
Cribsheet: A Data-Driven Guide to Better, More Relaxed Parenting, from Birth to Preschool by Emily Oster
What is the best way to raise a toddler? An infant? A preschooler?
New dads and moms might find it overwhelming that every As ebook or article you read seems to have conflicting information on how to go about raising kids. A lot of this information is wrong and misleading.
Using studies and data, this book aims to give you the most accurate information so you make the best choices when it comes to raising your kids.
At 4.7/5 stars on Amazon, people praise the no-nonsense approach to showing the facts.
Retro Baby: How to Cut Back on Infant Gear, Media, And Smart Toys and Boost Your Baby's Development with Time-tested Activities by Anne H. Zachry, PhD
A lot of kids these days have been growing up with tablets and phones in their hands seemingly from the moment they're put in the crib. Yikes! This book aims to show you classic ways to help your baby's development without the screens.
Using things you often have at home, teaching your child, and boosting their development isn't as hard as you think.
People seem to love this book- it is sitting 4.5/5 stars on Amazon and regularly receives new reviews.
Taking Care of Your Child, Ninth Edition: A Parent's Illustrated Guide to Complete Medical Care by Robert Pantell, et al.
Medical care for babies can seem scary. They are so small; what if you do it wrong and end up making it worse? Driving to the doctor for every little thing takes up so much time and money. That's where this book comes in!
It outlines basic care for all sorts of baby ailments, from severe to common and mild, and offers expect advice.
From colds and allergies to scrapes and cuts, this book is definitely something that should be on your shelf to prepare you for scraped knees and sick days.
Though this book is rather new, it has good reviews! It is currently sitting at 4.7/5 stars on Amazon.
The Happiest Baby on the Block; Fully Revised and Updated Second Edition: The New Way to Calm Crying and Help Your Newborn Baby Sleep Longer by Harvey Karp
This book cites different styles of techniques that will have your baby calmed in minutes. Babies are self-soothers, but how do you activate that calming reaction? Using the techniques in this book, you can tap into your baby's mind and allow them to calm down by providing the best environment to do so and reacting in the best way to calm your baby.
First-time parents like this book more than people who have had experience with babies, so this book is intended for those brand-new parents who have less of an idea of what to do. It currently stands at 4.7/5 stars on Amazon.
Positive Discipline: The Classic Guide to Helping Children Develop Self-Discipline, Responsibility, Cooperation, and Problem-Solving Skills by Jane Nelsen, Ed.D.
Discipline is one of the hardest things to do as a parent, especially with toddlers. This book focuses on how to teach your child to behave while not punishing them by overcoming communication barriers, enforcing that you love them, and how to gain cooperation at home and at school.
Reviews state that it is worth the money and something they refer to often. Sitting at 4.7/5 stars on Amazon, it is definitely a book worth considering.
The Wonder Weeks: A Stress-Free Guide to Your Baby's Behavior by Xaviera Plooij, et al.
Every baby does weird things. But what do they mean? This month by month guide takes you through how a baby's brain develops and how that changes how they interact with the world.
Paying attention to baby's development milestones is very important to make sure your baby is on the right track and if they need extra attention or help.
Reviewers say though it has a bit of fluff, it has very important tips and data. Sitting at 4.7/5 stars on Amazon, it is definitely a book that should be on your shelf.
The Mommy Shorts Guide to Remarkably Average Parenting by Ilana Wiles
No one is perfect. You might think that you need to be a perfect parent, a perfect mother, or father for your toddler. This book aims to show you the truth… normal and average parenting. This is less of a guide for parenting and more of a book that shows you the truth and how parenting is fun and amazing.
Parents say it is funny and relatable as well as informational, putting it at 4.7/5 stars on Amazon. I definitely think that this is a must for every parent.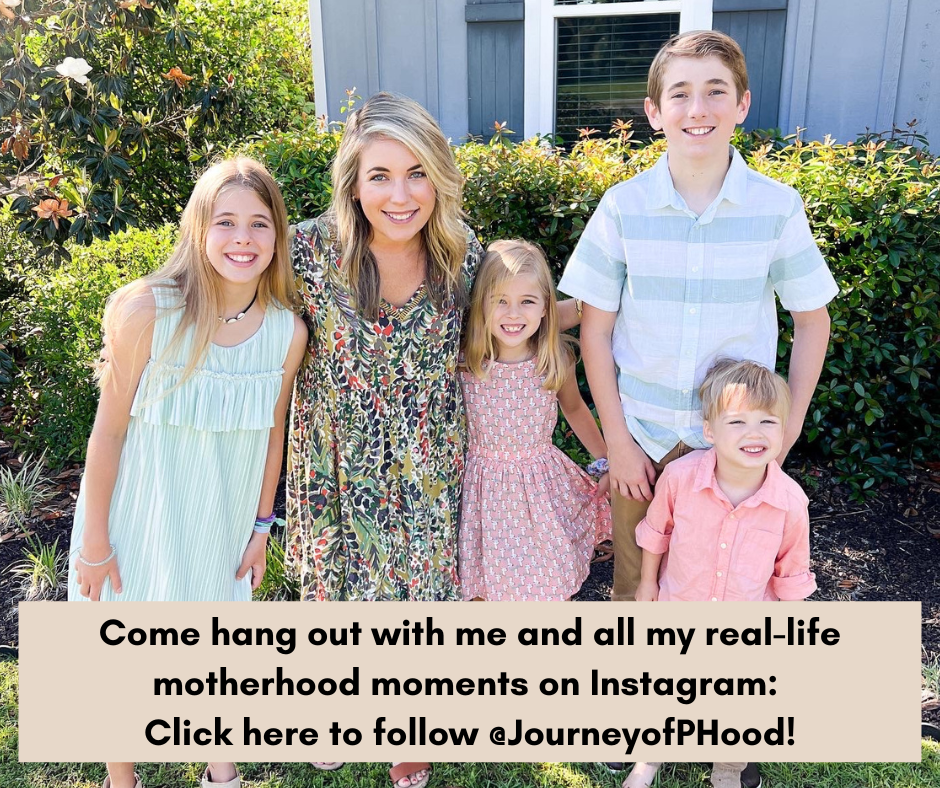 Best Parenting Books for Dads
Parenting books have a tendency to be geared toward moms (for pretty obvious reasons) or toward parents as a team, but there are some really great books written specifically for fathers that I think are worth mentioning!
First time dads may feel especially nervous about the adjustment into family life and feel anxious about entering fatherhood. These books would make an excellent Father's Day gift too as well as a wonderful gift for a couples baby shower.
Diaper Dude: The Ultimate Dad's Guide to Surviving the First Two Years by Chris Pegula and Frank Meyer
Good news: first-time dads are not being left out here, as this book is designed for you! This dad's guide is a combination of humor, advice, and facts that will have you feeling more prepared and relaxed when it comes to caring for your new baby, from diaper changes to discipline.
Unlike other parenting books, it doesn't stop after the first few months, providing crucial information for two whole years- the most important time in a child's development. If you're an expectant father, you'll appreciate having this useful book at your disposal!
At 4.4/5 stars on Amazon, this book's ratings are nothing to scoff at.
Strong Fathers, Strong Daughters by Meg Meeker
This book covers a topic that you don't see talked about a lot: the impact of fathers on their little girls. In reality, a girl's dad is their first male role model and their attitudes towards men, boys, and relationships is going to be highly influenced by their father. If you're a father of girls and you've always wondered what it takes to be a good dad, this is the ultimate guide.
With 4.7/5 stars on Amazon, it's worth checking out!
Better Dads, Stronger Sons by Rick Johnson
On the flip side, this essential guide to raising sons as a father offers conventional wisdom and spiritual wisdom on how to build strong young men in today's world.
Sitting at 4.5/5 on Amazon, it would make a great gift for Father's Day!
Best Parenting Books: Conclusion
There are a lot of books out there covering all ranges of information, but the best thing to do when it comes to parenting books is to find what works for you and explore a wide variety of titles. You will have the most insight possible when it comes to parenting and the life of a new parent.
Getting a wide variety of books, some guides and tips, and others with anecdotes and stories, will help you become the best parent you can be by being as prepared as possible for all eventualities- even the ones you don't expect.
Parenting books also make excellent gifts for new parents! Looking for more baby shower gift ideas? Here's a helpful post with all my favs! Stick a couple of the smaller gift ideas in a gift basket along with some of the parenting books mentioned above and, bam, done! 😉