Debating Traveling with Your Infant? Reasons Why You Should Take the Trip!
Our family places a high value on travel.
We love quality time together sharing experiences and making memories away from home.
This is important to us and something we put at the top of our priorities.
We spend smart so we're able to afford vacation time and we revolve our planning around our ability to go and do as a family.
While we highly value travel, we also highly value keeping our children on a schedule.
Especially during the first year of life! Having a solid schedule is so important for many reasons and it's something we work hard to stick to, even on the go. 
It can be a hard thing to balance.
If we put the schedule first, how can we still travel? Should we still go and do?
Is it really worth it to have a baby travel away from home?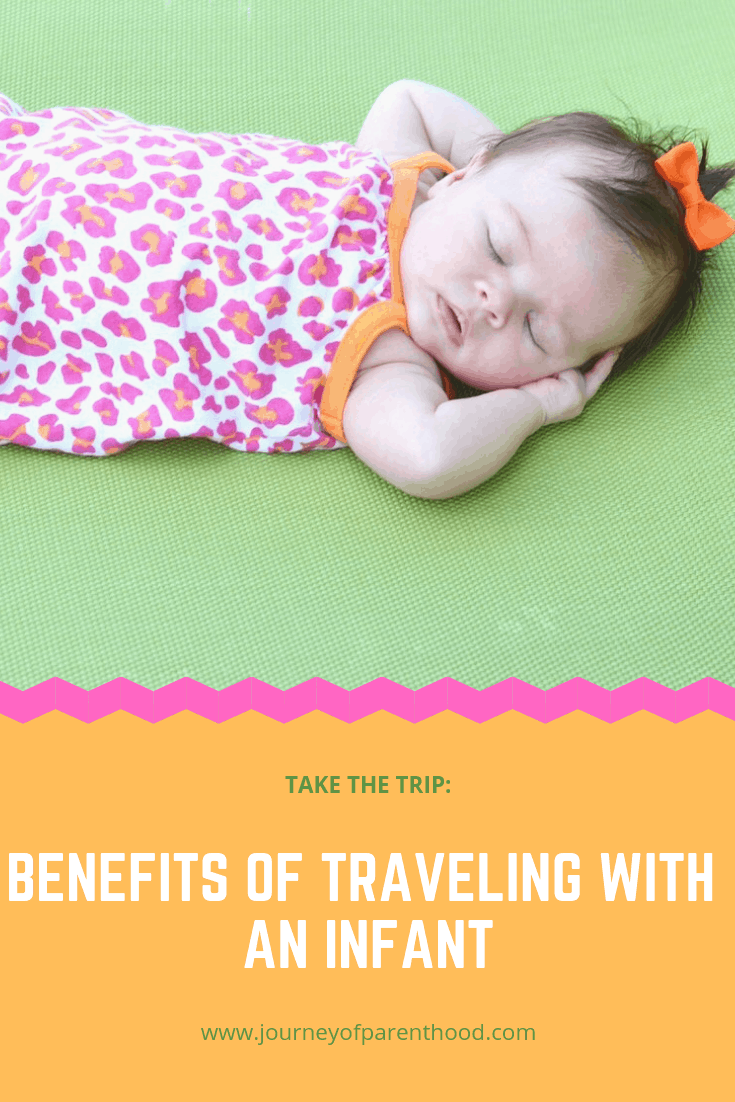 Here are the reasons why we make the effort to take trips with our babies:
They Join the Family
We are hardcore every day about keeping the baby's schedule.
But life isn't just about baby either.
The baby is joining our family unit and we sacrifice going and doing on a daily basis so we can be more flexible with the baby's schedule when we do travel.
While the baby may not remember these trips, our older children do and it's important not to completely put life "on hold" until baby is old enough to remember. 
Making Memories as a Family
I already mentioned that we prioritize travel because we enjoy making those memories together and since the baby is part of the family unit it's important that they are also part of those memories.
That being said, we also don't hesitate to leave the baby at home with a grandparent if the trip we're taking would be extremely altered by having the baby present.
Beach trip? Bring the baby.
Ski trip? Leave the baby.
While part of my heart is missing when our baby is back at home, it's also valuable quality time with the older children who do sacrifice so much when a new baby joins our family.
It Makes Travel Easier
We try to plan a trip when our baby is around a couple months old.
When we start traveling with them young, it makes travel easier because it's something they are used to doing on a regular basis.
They adjust to being the car seat for longer periods.
Napping in the car. Sleeping in different locations.
Adapting to new situations and experiences.
It helps raise them to be flexible (especially since we are so hardcore schedule while at home) and starts establishing a love for travel at an early age. 
It Creates a System
Adding a new baby to our family is always a period of adjustment and that includes travel planning.
What do we need to pack? How do we fit it all in the car?
What items can we leave behind? What items is it wise to have extra of?
By traveling with our children when they are infants we are able to create a solid system early on for traveling as a family.
We get into a good groove and it becomes easier the more often we do it.
Then as the baby gets older it seems REALLY easy to travel since we don't need as many items each time we leave home!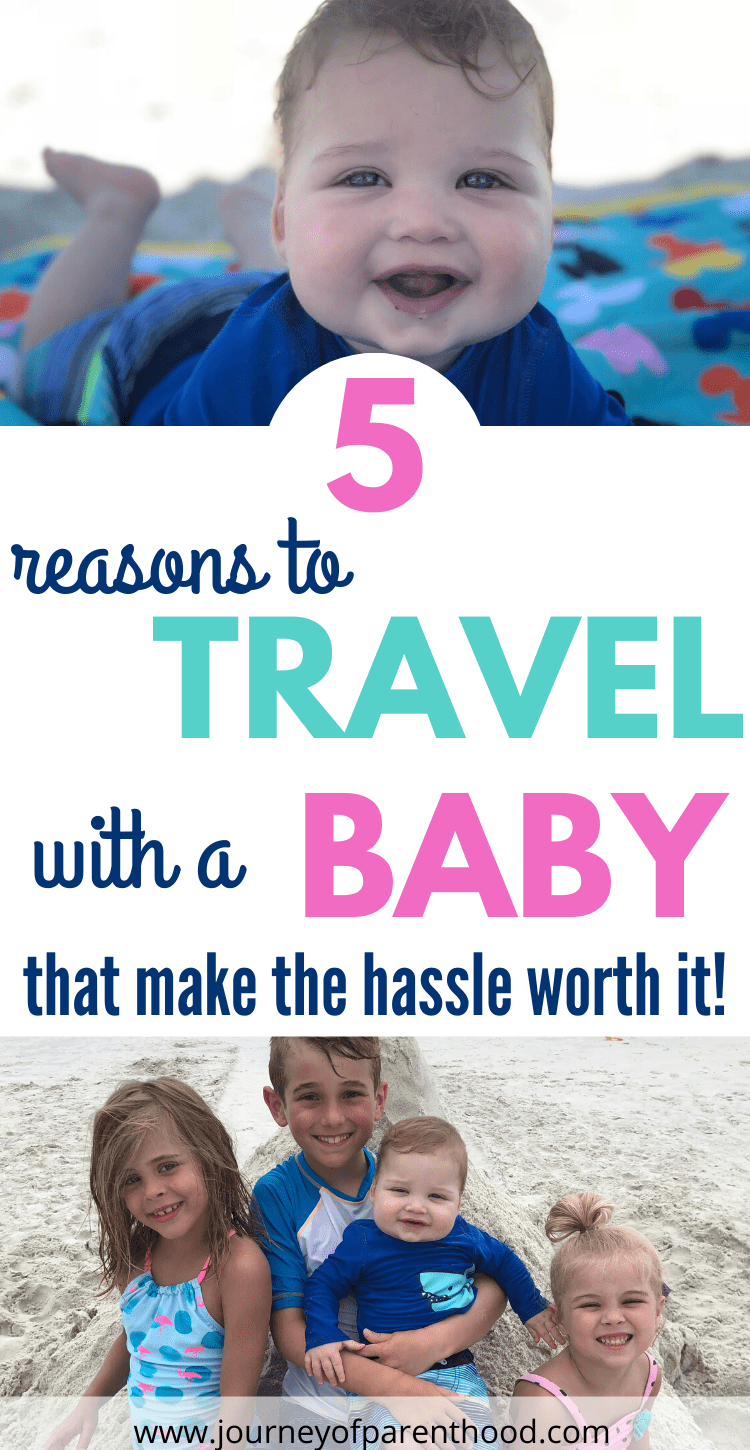 The Best Trips
My favorite trips are the ones where my entire family is together.
Having our baby included in our travels allows for those special moments.
That quality together time. Those precious pictures!
So many fun firsts can happen when you travel (first time at the beach! at Disney! traveling out of state!) and it's always so great to experience them as an entire family unit. 
It's wise to keep trips with babies close to home.
We aim to not go further than 4 hours from home when our babies are young.
It's also best to allow for at least 3 nights away.
I try to make sure we have 2 full non-travel days while away so it spreads out the days the baby will have to be in the car for a long period of time.
Having at least three nights also gives the baby a chance to adjust to their travel sleep environment.
Often the first night and first few naps are a bit rocky while they get used to their new sleep surroundings so having a few nights gives them that opportunity to full adjust and sleep well. 
At what age do you start traveling with your little ones?
While it may be extra work to travel with a baby, it's always worth it!
Ready to take a trip with your baby? Here's my post on How to Successfully Travel with an Infant.