Breastfeeding is an amazing experience for both mother and baby.
I'm truly thankful for the time I get with my babies and love nursing.
I know it's the best thing for their health and it also helps to create such a special bond that I cherish!
However, I am the FIRST person to say that breastfeeding is not easy.
Many issues can arise while nursing. I posted recently about a common breastfeeding issue of plugged milk ducts.
Today I'm writing about another common issue: thrush.
What is Thrush?
I am a person who is prone to common yeast infections.
Thrush is actually a yeast infection but it's one that is located in your breasts and is transferred to your baby's mouth.
Sounds awful, huh? Well that's because it IS awful!
Symptoms of thrush can be very tricky.
Sometimes the baby will show symptoms (typically white spots in the mouth) and the mother won't.
Or, in my case, the mother will show symptoms and the baby won't.
I've battled thrush twice now and both times my baby did NOT show any symptoms.
How do you know when you have thrush?
That is a tricky question.
My most recent experience with thrush occurred following a vaginal yeast infection.
I start to have shooting pain in my nipples.
First it was just during feedings, then it was also immediately after feedings, and then it was just all the time even in-between feedings.
I was in enough pain where I cried and where I didn't want to nurse my baby.
I knew something was wrong and all of those signs pointed to thrush.
The #1 symptom of thrush is PAIN! If you are hurting there is a good chance that thrush is your problem!
What causes thrush?
Thrush is a build up of yeast.
In my personal experience it was caused by my nipple being damaged.
With my first baby we struggled with latch issues and that caused my nipple to become cracked (even bleeding) and it left it more susceptible to other issues.
After my first baby my nipple never fully healed and with my current baby it started being cracked and bleeding and bam! hello thrush.
How to Cure Thrush:
Thrush is painful. It's miserable.
And you want to get rid of it as quickly as possible.
Once you have it you NEVER want to deal with it again.
It is not a simple, quick fix. It takes time and a good bit of effort.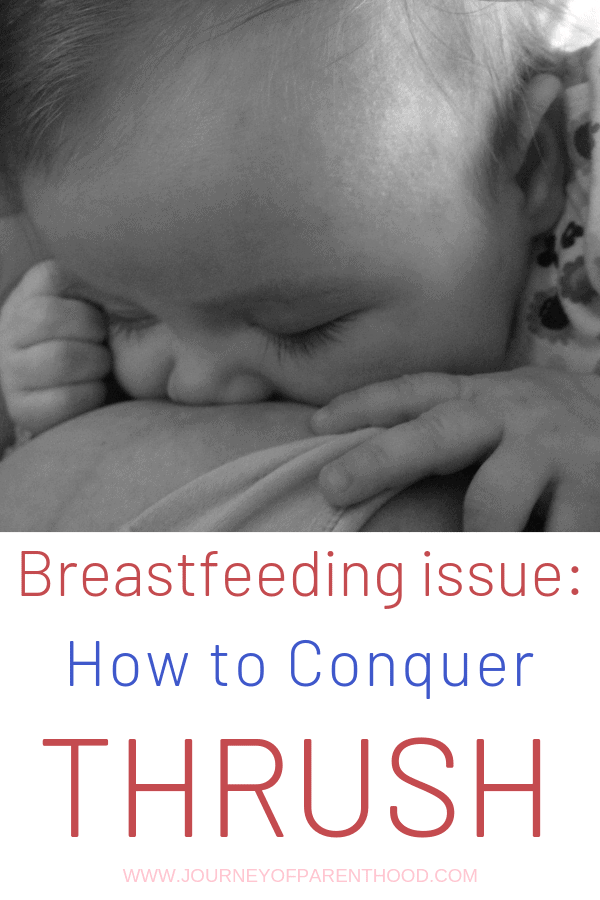 Take Medication
Which is easier said than done! Since my baby wasn't showing symptoms I had a hard time getting her doctor to prescribe her anything.
If you don't treat BOTH the mother and the baby at the same time then you will just be passing it back and forth and won't be able to get rid of it.
I pushed for the meds for her and finally got them. My dr. prescribed Diflucan for my yeast issues and her doctor prescribe Nystatin.
It's an oral medicine that has to be given three times a day for 10 days. It's icky, sticky, and gross. But it kicks thrush to the curb!
Following feedings rinse nipples in a mixture of vinegar and water:
I combined the two in a little squirt bottle and would spray my nipples after each feeding.
It would BURN the first few days but I kept at it as it helps to kill the yeast.
After spraying them off, I would use a new paper towel each time and make sure they were fully dry.
Between feedings I would apply cream to my nipples and let them air out as much as possible.
I used the external cream that was included in my Monistat medicine for my vaginal yeast issues.
I also heard about Dr Newman's Nipple Cream so I called and had a local compound pharmacy make some for me and used that as well.
By the way…this cream is AMAZING and it's really helping to heal my damaged nipple 🙂
Prior to feedings I would put coconut oil on her lip and on my nipples.
Many people swear by coconut oil for many uses and it is used to help prevent the thrush from going back and forth between us.
I put it on right before she started nursing at each feeding. It also seemed to help her get a better latch?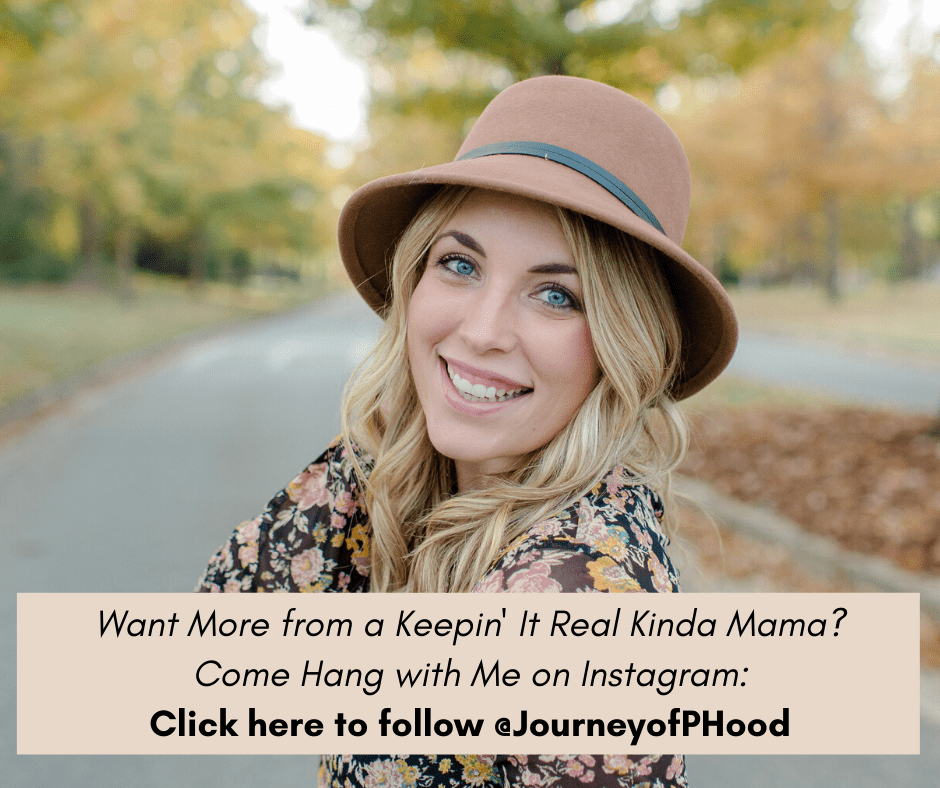 It's SUPER important to change out your breast pads regularly
Yeast thrives in a moist environment and having the wet pads against you will only make it worse.
I am very frugal and felt wasteful changing them so often but for the first few days I got new breast pads after each feeding.
Thrush is spread very, very easily
It's important to thoroughly wash anything and everything that has been in contact with it.
I sanitized all of my pump parts and stopped using my Milkies during that time (and sanitized that as well).
Wash Everything
It's also important to wash any bras or other clothing you have worn that has touched your nipples.
I also stopped using the Vitamin D drops I had been giving to my baby.
They are the kind where you place a drop on your nipple and I didn't want to risk the tip of the bottle touching my nipple.
Take ibuprofen for the pain
I was hurting so badly that I couldn't sleep and taking some ibuprofen really helped ease that pain and allowed me to continue nursing (and functioning) through it all!
I took 800 mg for the first 3 days of the meds and I felt like a new person!
Attack vaginal yeast as well
People with thrush don't always get a vaginal yeast infection, but in my case I had one first and then got the yeast in my breasts.
It's important to get it all gone and all at once so when I started my oral meds (and my baby started hers) I also did a round of an internal yeast infection medicine just to be extra sure to have it all out of my body!
It takes a few days for the Diflucan to start working and you should then start feeling better with less pain. I did all of the above tricks for several days.
I know some people do a few of the items on this list, and some don't do any of them.
But for me I wanted to WIN the battle against thrush and make sure it was 100% FOR SURE GONE!
It took a lot of work and dedication (my life revolved around this battle for a few days) but it was worth it to be able to return to a pain-free, enjoyable nursing experience.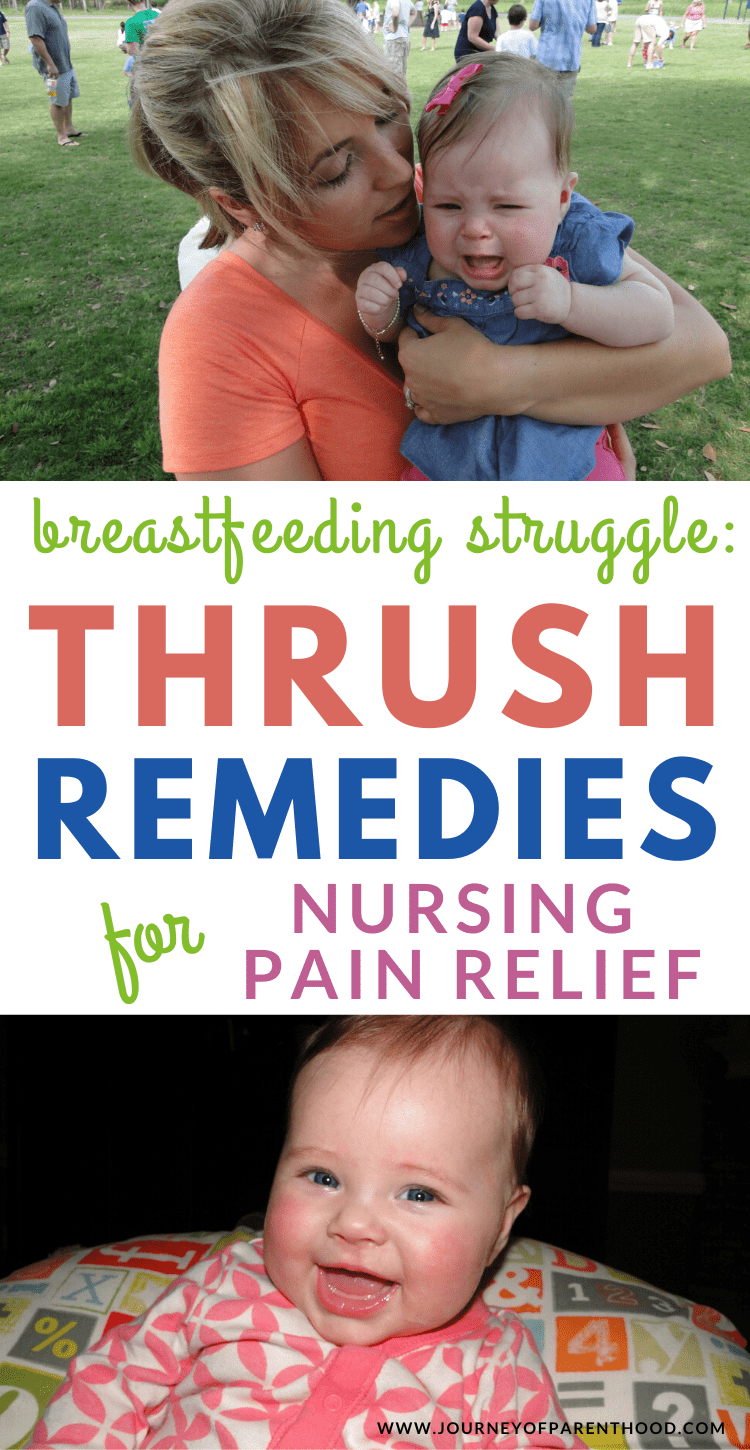 How can you prevent thrush in the future?
Since I am a natural yeast person I have to be mindful in preventing vaginal yeast infections.
I use a new towel after each bath, wear 100% cotton panties, and use a mild soap for bathing.
With thrush being a form a yeast I know I'm always susceptible to deal with it again in the future.
To help prevent it from happening I take a daily probiotic, try to eat yogurt as much as possible, and I also bought a probiotic to give my baby.
Probiotic cultures are the best way to prevent yeast (and have SO many benefits!) so I know I'm doing the best I can to avoid dealing with these issues again!
Thrush is one of the most difficult things to experience as a nursing mother.
It's a very common reason that women give up breastfeeding.
It's painful and it's discouraging.
It can feel like the issue will never go away. But the battle is worth fighting!
Once our thrush was gone my daughter and I were able to go back to our amazing nursing experience.
Here is some other great sources about thrush:
Have you ever had thrush? What tips worked for you?
Looking for Advice on the Best Breastfeeding Supplies? Scroll Through to Shop My Favorite Items: