Should I Visit Disney World Right Now? Taking a Disney Trip in 2020 or 2021
In March 2020 Disney World shut it's doors for over 100 days before reopening in July due to the coronavirus pandemic. Even though the parks are back open, Disney World looks drastically different in many ways than it did prior to shutting down.
Deciding whether or not to make a trip to Disney World during this year of (hopefully temporary!) changes is a very personal decision and one that can be difficult to decide if you've not actually visited the parks this year in order to know just how different the experience may be!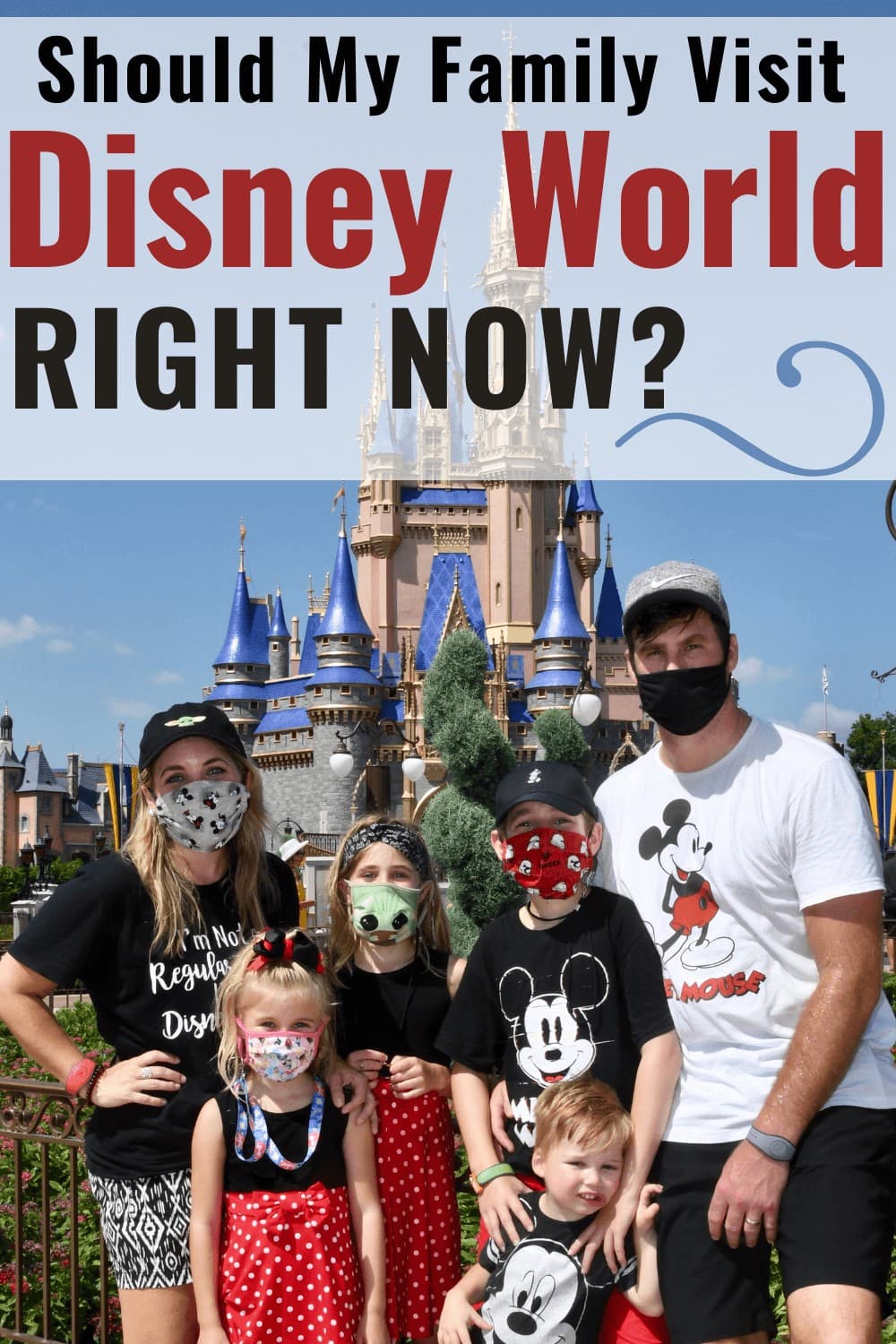 How Disney World is Different After Reopening
Disney World has implemented many changes upon reopening that do go beyond their new health and safety guidelines.
First, Disney currently requires a park pass reservation in order to access any of their four theme parks. Every person in your party (ages 3 and up) must have both valid park admission as well as a park pass reservation.
There are also limits to the amount of park pass reservations each individual is allowed to have reserved at one time and there is no park hopping allowed between parks.
Hours at most of Disney's theme parks are shorter than usual and there are currently no fireworks or night shows and also no parades as well as no character meet and greets.
Several attractions and daily shows are also closed for now. Many restaurants and snack locations are also closed and no character dining options are allowing actual meet and greets.
While visiting the parks there are capacities to the number of guests allowed in at any time, however there are also no fast passes currently being utilized in the parks either. So while there are MUCH fewer people, wait times can still be rather lengthy for popular experiences.
Along with fast passes no longer being issued guests no longer have the option to book any dining experiences 180 days in advance. Currently, dining reservations may be made 60 days prior to arrival.
The advantages for staying on property at Walt Disney World Resort are also very minimal right now. I'm personally never a big fan of staying on property at Disney but currently, there are no extra magic hours allowing for early entry or late closing and there are no advantages when it comes to booking fast passes or dining either.
In fact, transportation on property is even more frustrating now than usual and it's highly recommended to drive your own vehicle to the parks as much as possible.
Health and Safety Guidelines at Walt Disney World
Disney World has several health and safety guidelines in place in order to help prevent the spread of coronavirus while visiting its theme parks.
Everyone entering the parks (or any Disney resort property) will have a temperature screening prior to being allowed entry.
All guests ages two and up are required to wear a face covering at all times. This includes on all attractions as well as throughout the parks and resorts. Anywhere on Disney property, you must be wearing a mask.
Gaiters are not considered adequate face coverings. The face mask must cover both mouth and nose and go over the ears to be allowed park entry.
Masks may be removed while eating or drinking while stationary. Photo pass photographers will not take your photo if anyone in the party isn't wearing a mask and ride photos will not be available in My Disney Experience app if anyone in the photo is not wearing a mask.
Social distance markers are set up throughout the parks anywhere that a line forms or may form. Hand sanitizing stations are set up at the entrances and exits of all attractions and rides are cleaned frequently throughout the day.
Disney dining has less options for eating (although more are opening back up all the time) and mobile ordering is encouraged or even required at many locations. The dining plan has been suspended for now and many restaurants are showing walk-up availability options in the My Disney Experience app. All restaurants on property are seated at less capacity with plenty of spacing and virtual menus.
You can read more on Disney's Health and Safety Guidelines Here.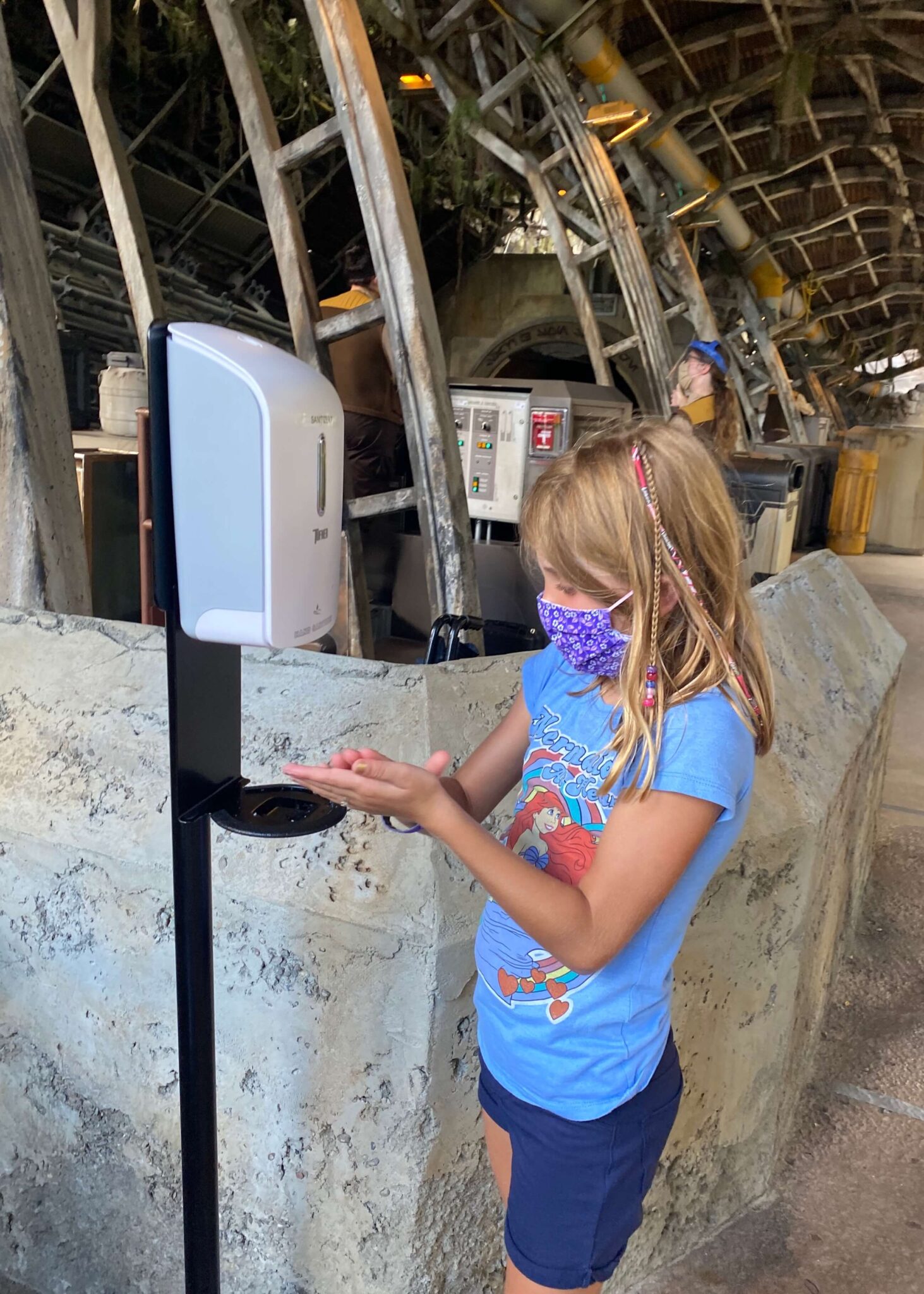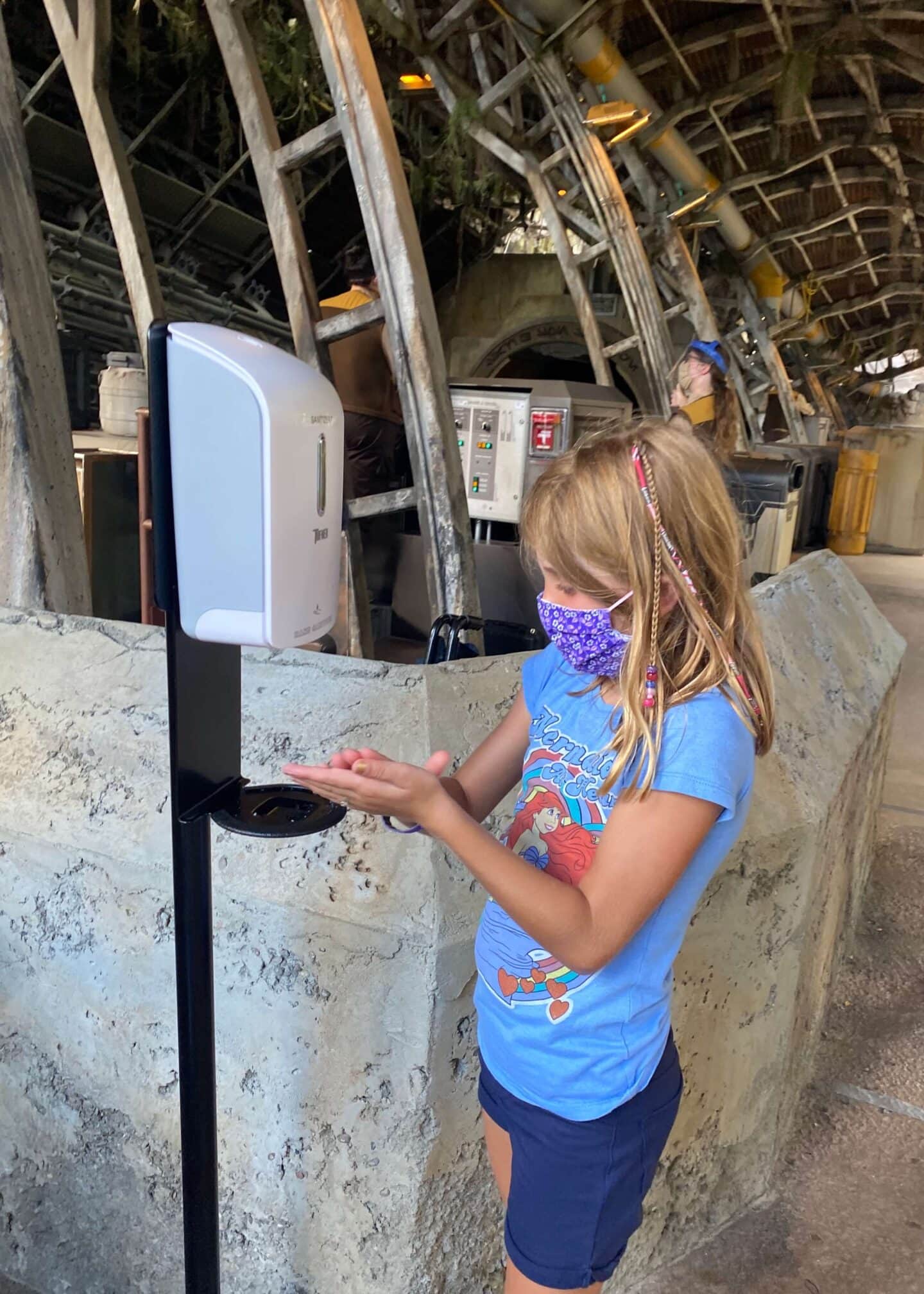 New Experiences at Disney World Right Now
While many of the Disney World experiences we know and love aren't currently available, there are still some new experiences being introduced during this crazy time in the world.
In place of parades and character meet and greets Disney has introduced Character Cavalcades at each of the four parks. At Magic Kingdom characters can be found waving from balconies and riding on floats along Main Street.
At Epcot, your favorite princess may pass by on a float waving or you may even spy a favorite bear chasing butterflies in the grass. At Animal Kingdom characters float along the waterway waving hello in their safari-themed attire and at Hollywood Studios many characters have snazzy new rides as they drive by waving to guests.
These character cavalcades are a special new experience at the parks that make for a fun surprise throughout your park day. While there isn't the opportunity to meet the characters in person, they frequently pause to allow for socially distanced selfies and there are still moments of magical interactions, even from a distance.
Even though the parties at the parks (Mickey's Not So Scary Halloween Party and Mickey's Very Merry Christmas Party) have been canceled for 2020, Disney World is still also celebrating the holiday seasons first with special treats, characters in costume, and guests being allowed to wear costumes to the parks for Halloween. Announcements have also been made that the parks will be celebrating the Christmas season with decorations, themed snacks, and even nightly castle projections.
As far as new attractions at Disney, many things have been delayed for now. This is both a negative and a positive. On the positive side? You can enjoy Splash Mountain and Spaceship Earth in their original forms before they undergo massive changes! On the downside? It's longer to wait for those new attractions we're all excited about like Ratatouille and Tron.
After the Disney World reopening, Disney IS back up and running with their construction efforts and I have full faith that many of the new rides and experiences WILL be opening up soon. Mickey and Minnie's Runaway Railway DID open right before the closure and Star Wars Rise of Resistance had only been open for a couple of months before the shut down so if you haven't visited Disney in a while, there will still be "new to you" items to enjoy and experience for the first time!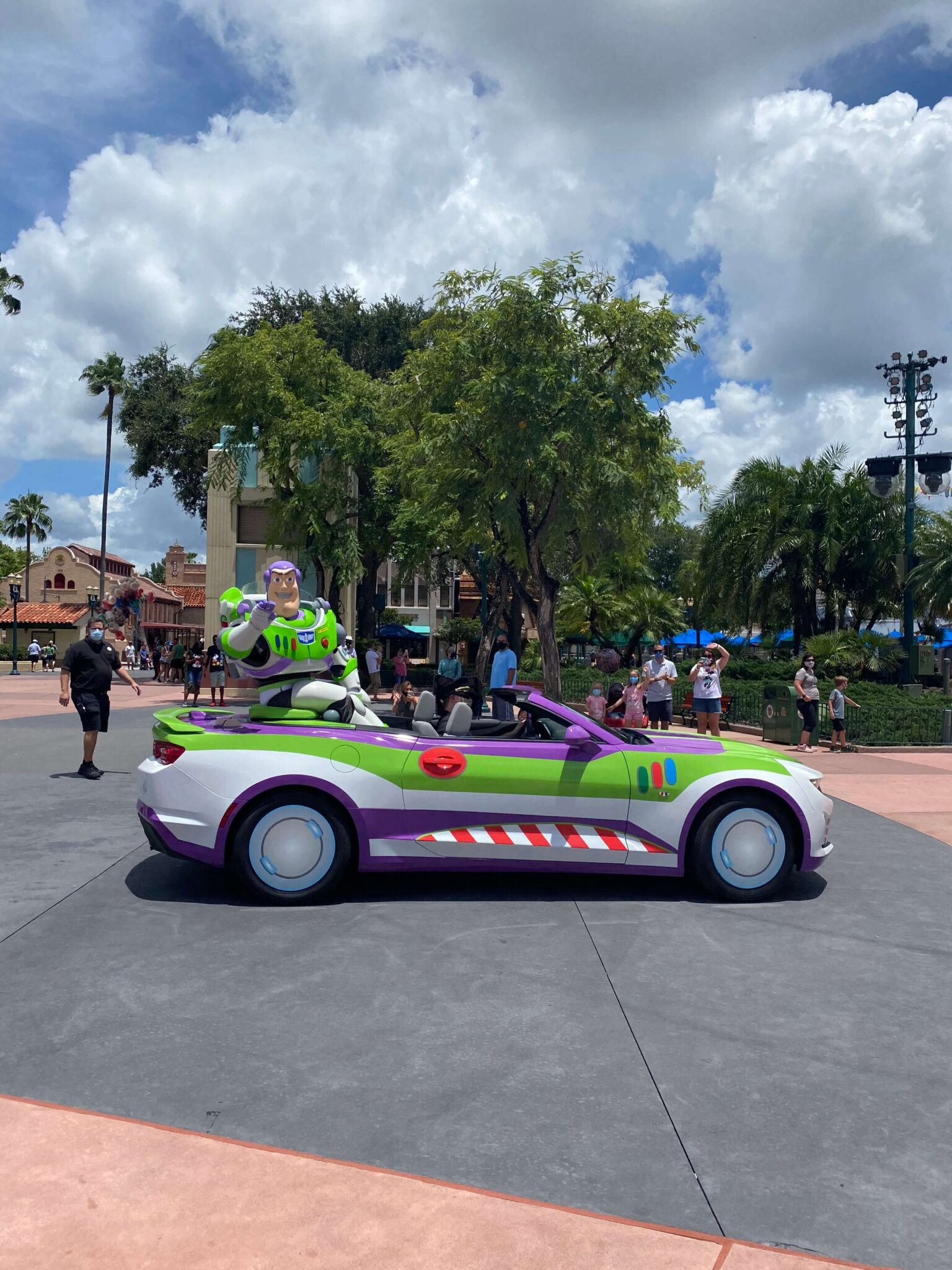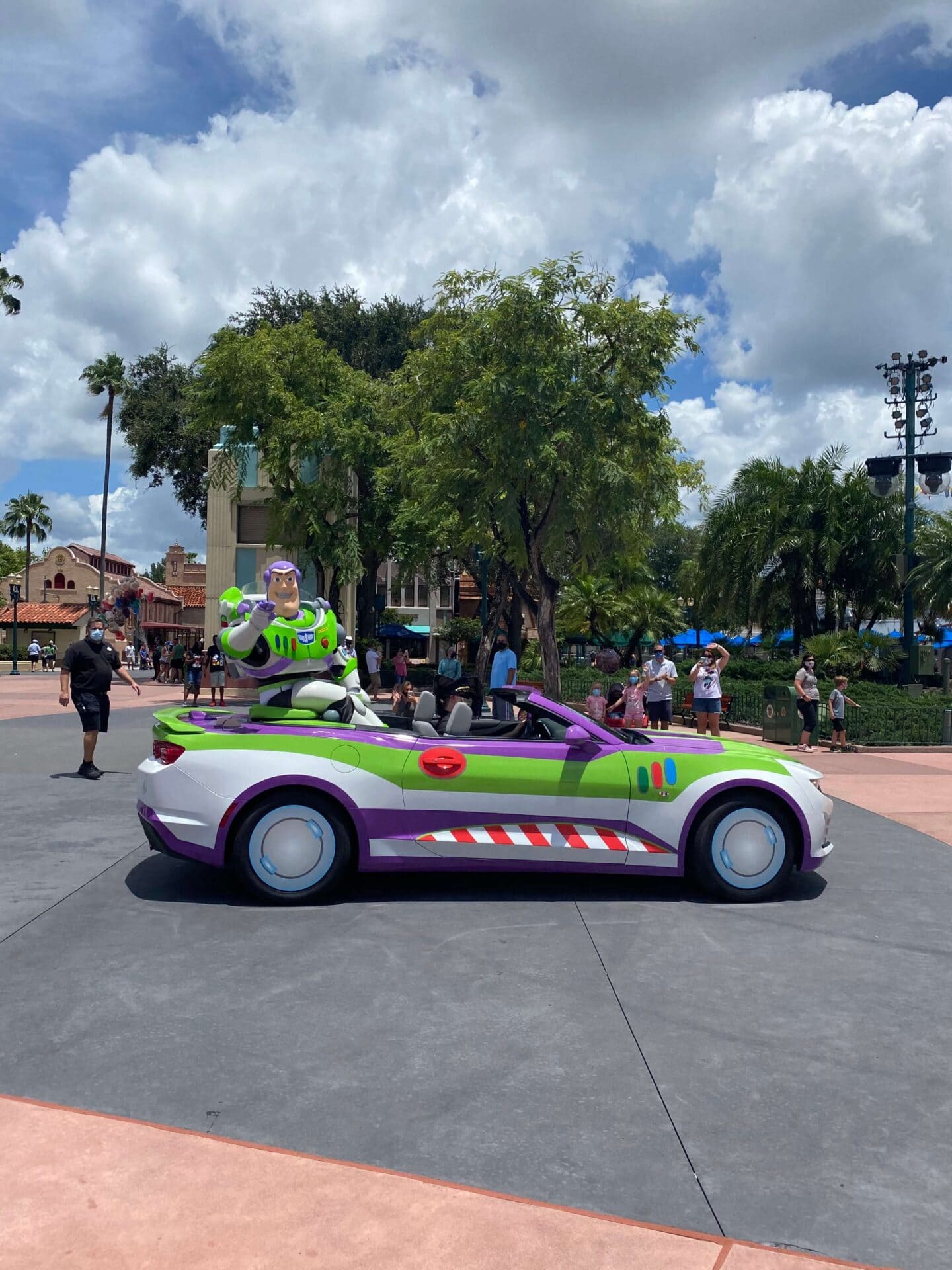 What a Disney World Trip Will Look Like in the Future
Disney has never made an official announcement as to how many guests are allowed into each park each day and the capacity limits are unknown.
Slowly it appears Disney is adjusting their capacity limits and allowing more guests to reserve park passes.
There have been no predictions yet as to if/when fast pass reservations will return and whether or not dining reservations will remain at the 60-day marker for bookings.
It has been announced that the park pass system will stay in effect until possibly September 2021. Although that is not set in stone, it's wise to assume the current guidelines and status of the parks is going to stay around awhile.
I usually recommend spring break as a great time to visit Disney World and that will probably continue to be true next year as well, but my motto for traveling during the pandemic is "go while you can go." So I say the sooner the better for now!
—–> Read why Spring Break is a great time to visit Disney here!
My hunch is that by Summer 2021 things will be looking back to normal in a lot of ways (including crowd levels) and I really hope by the anniversary celebration (Magic Kingdom turns 50 next year!) that Disney World will be the Disney World we all know and love best!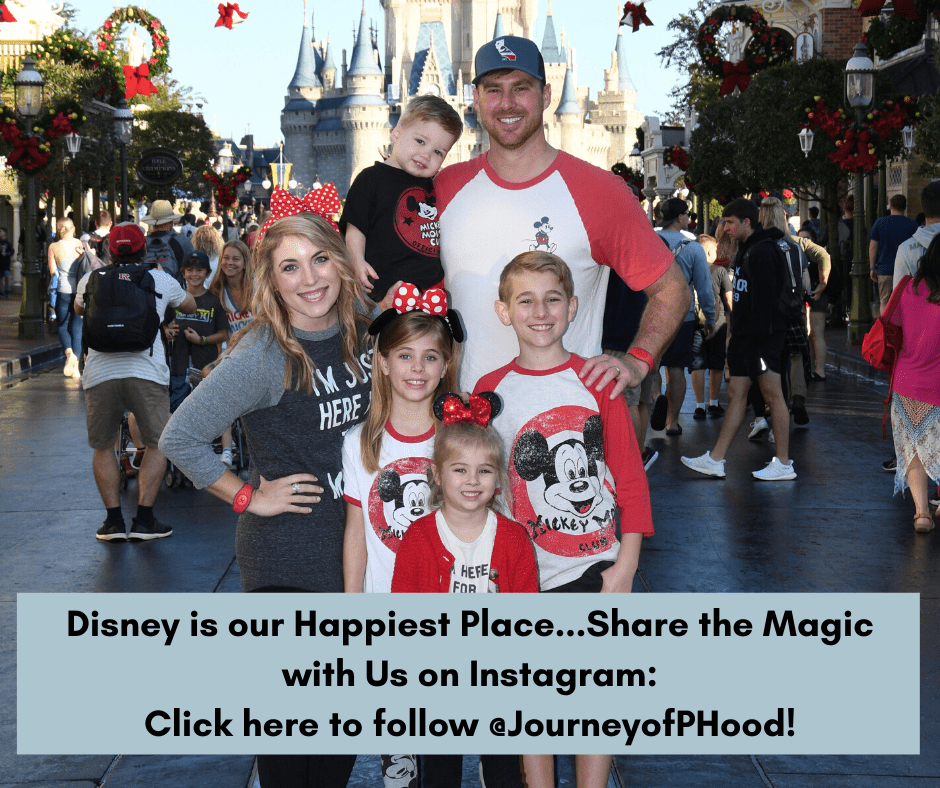 Why You SHOULD Visit Disney World Right Now
If living through the pandemic has taught us anything it's taught us to appreciate things while we have them. We don't know what tomorrow holds. Will another wave hit and shut everything down again?
My personal motto is "take the trip." Go while you can!
This is also a moment in history. We're living through historic times. While wearing a mask at the parks isn't ideal, those photos are something we'll all look back on and say "remember when…"
The changes at Disney are also, hopefully, temporary and should be enjoyed while we have them! The character cavalcades are adorable and a truly magical moment that brings such joy.
Perspective is everything regarding crowds. If you're used to securing your fast passes and planning your whole day out months in advance then it IS a very different experience to visit the parks right now.
For some, the crowds seem minimal. Especially during the weekdays! Many attractions that often see multiple hour waits are a matter of minutes. Often the posted wait times are WAY longer than the actual time waiting in line. Lines also appear longer than they actually are due to the social distancing markers!
For others, the crowds seem intense. Even though the park may not FEEL as crowded, it can still result in moments of longer waits for those who are used to working the fastpass system and avoiding wait times.
For us personally, the lines seem long. We're in the hardcore planning category so we're used to never waiting longer than 20ish minutes for an attraction. However, when I've shared posted wait times on my Instagram most people comment on how low the wait times are right now. So it truly is a matter of perspective!
Children also do not keep. Kids are continuing to age, even during all this time at home they are still getting older. So much of the decision to take a trip to Disney depends on the ages of children and you don't want to keep waiting and putting it off and miss that age window when you're children will most enjoy it.
We all also need some magic during these trying times. We need happy moments. We need cheerful memories. And while Disney IS different in many ways, it is still magical.
I personally was very nervous that Disney wouldn't have that magical feeling for me this year, but it's still there. The Cast Members do their best to make it a fun experience and Disney is still Disney! It's still got that special something that will fill your heart with happiness and will allow wonderful memories together.
If you are nervous about contracting the virus I do believe theme parks are one of the safest bets for vacationing right now as so many strict safety measures are in place and are being enforced.
Planning a Disney vacation is also a safer bet than many other family vacation options. The Walt Disney World Company is going to do its best to minimize the chance of having to close again anytime soon! I feel confident planning a trip to Disney much more than I do to other family attractions around the country.
It is also a very affordable time to visit the parks. Not only is Disney offering many discounts but vacation prosperities in the Orlando area are also heavily discounted right now. I know for us personally, we are offering very deep discounts for bookings at our vacation rental home three miles from Disney World.
Also without the perks for staying on property, it makes more sense now than ever to stay outside of the Disney World Resorts. Save even more money and enjoy the advantages that staying off property has to offer.
—-> Read more about why our family never stays on property at Disney World here!
Another way that budgeting is easier for a Disney trip now than during usual times is that with the limiting offers for dining and the unavailability of the Disney Dining Plan, it's less tempting to overspend on food in the parks and during your family vacation.
We are pretty passionate about using food as a huge way to save money on our trips and are finding that's easier to do right now than ever!
—–> More tips on saving money on food at Disney World here!
If you have thrill-seeking, rollercoaster loving people in your family then now is a really wonderful time to visit the parks. Especially if possible to secure a park reservation for a weekday.
On weekdays most parks have their attractions with very minimal wait times. It's possible to ride all the thrill rides with minimal waits. As an example Flight of Passage at Animal Kingdom used to regularly have wait times of three hours or more. When I visited opening weekend the wait was 5 minutes and the wait has still yet to come close to that three hour standard wait time.
While masks may be annoying for many, they are surprisingly not as frustrating or bothersome for kids now that so many are back in school and required to wear them all day long at school. Truly, even my husband and I who are not big fans of masks didn't find them nearly as annoying as we'd expected them to be!
We do not know what tomorrow may bring. I NEVER thought we'd see the times we've seen with Disney shut down for as long as it was. While I personally feel very optimistic that Disney will keep their doors open, I have that new appreciation for my happiest place, and being able to be back visiting the place I love has been a bright spot in a dark, tough year.
If you love Disney and have had many visits and know it will not be a one time experience for your family – then GO and GO NOW. Do not wait to plan your next Disney World vacation!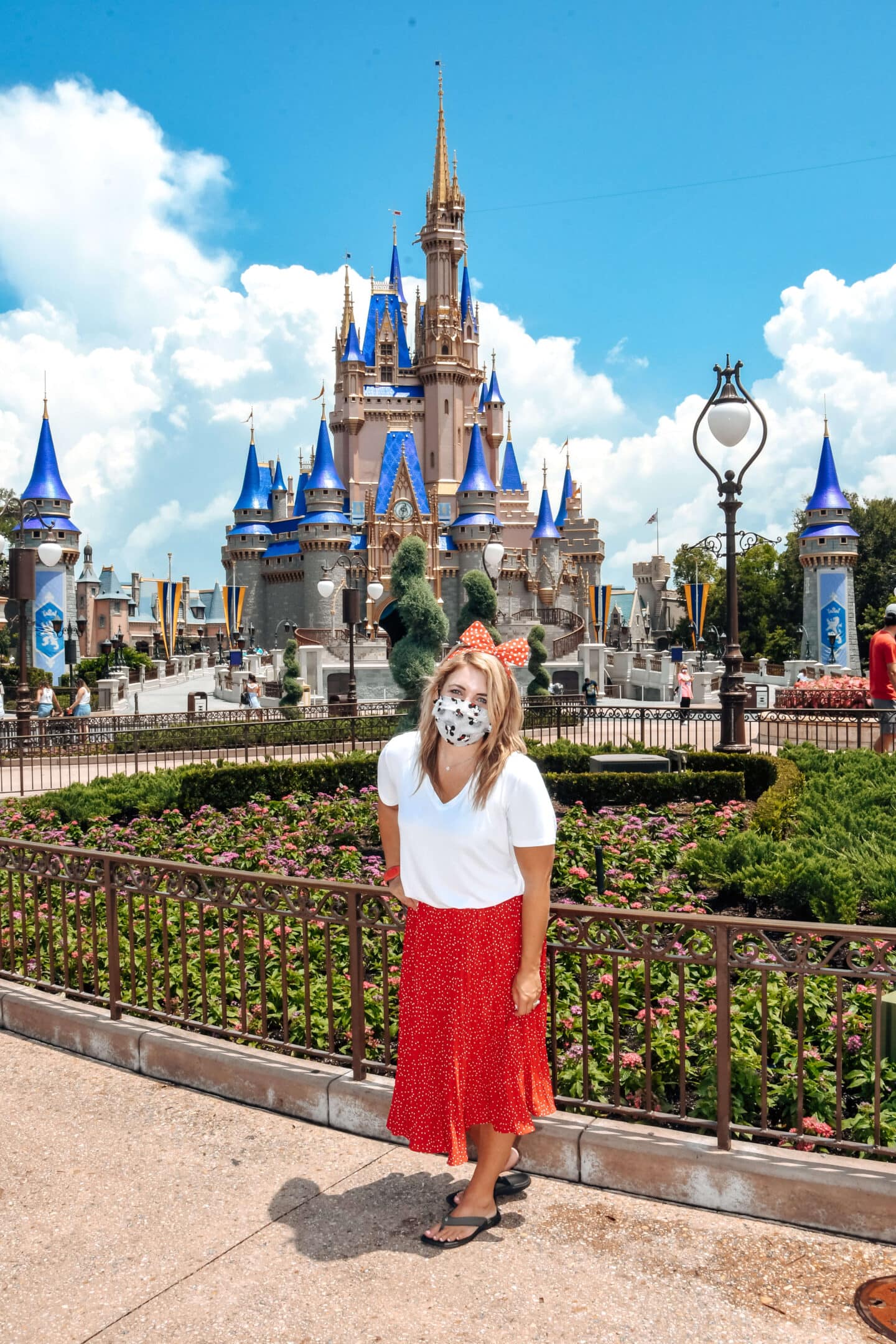 Why You Should NOT Visit Walt Disney World Right Now
While I love Disney no matter what, I do recognize that right now Disney is not the normal Disney we all know and love so much. It's different. And different can be tough.
If you have younger children this may not be the most ideal time to visit the parks. Especially if you're considering a first visit and thinking your child might be at that ideal age for a first Disney trip.
Depending on the age and your desired "first visit" age it may be wise to wait. Without the shows, character meetings, parades, character dining, and other experiences available right now, it's not the most ideal time for that magical first time trip.
If Disney is a once in a lifetime trip for your family, I'd also recommend waiting. We had a Disney Cruise planned for earlier this year and have still not rescheduled it. For us, a Disney Cruise will be a once in a lifetime experience and I don't want to "use up" that one time thing when the experience won't be what it normally should be.
If your spouse isn't a big fan of Disney and you feel like a lot of your planning revolves around making sure he's having a good time, it may also not be the best time to visit.
Disney can be a stressful trip in normal times, let alone during a pandemic. The new safety measures require a lot of patience and grace. While someone who loves Disney will take it in stride, someone who doesn't have that same love will be very frustrated and it will be another hurdle to jump over in hopes of getting that grumpy family member having fun.
However, if the less hardcore Disney family member isn't a big fan of the parks due to crowds then it may be a GREAT time to visit. My husband doesn't like all the masses of people. He can't stand sitting around waiting for a parade. He finds waiting in the massive lines to meet characters very frustrating and he rarely stays with us to close down the parks while watching the fireworks.
So for him? The parks right now are pretty ideal. The elements he doesn't enjoy aren't there. Crowds aren't an issue. We can go in, get all of our "must-do" items done, and leave all much quicker and much more efficiently than in the past!
It is also important to keep in mind that Disney is not offering the Disney Dining Plan right now. Many people are huge fans of the dining plan and if that's a big perk for your Disney World vacation experience, you may want to wait a bit to plan your next visit.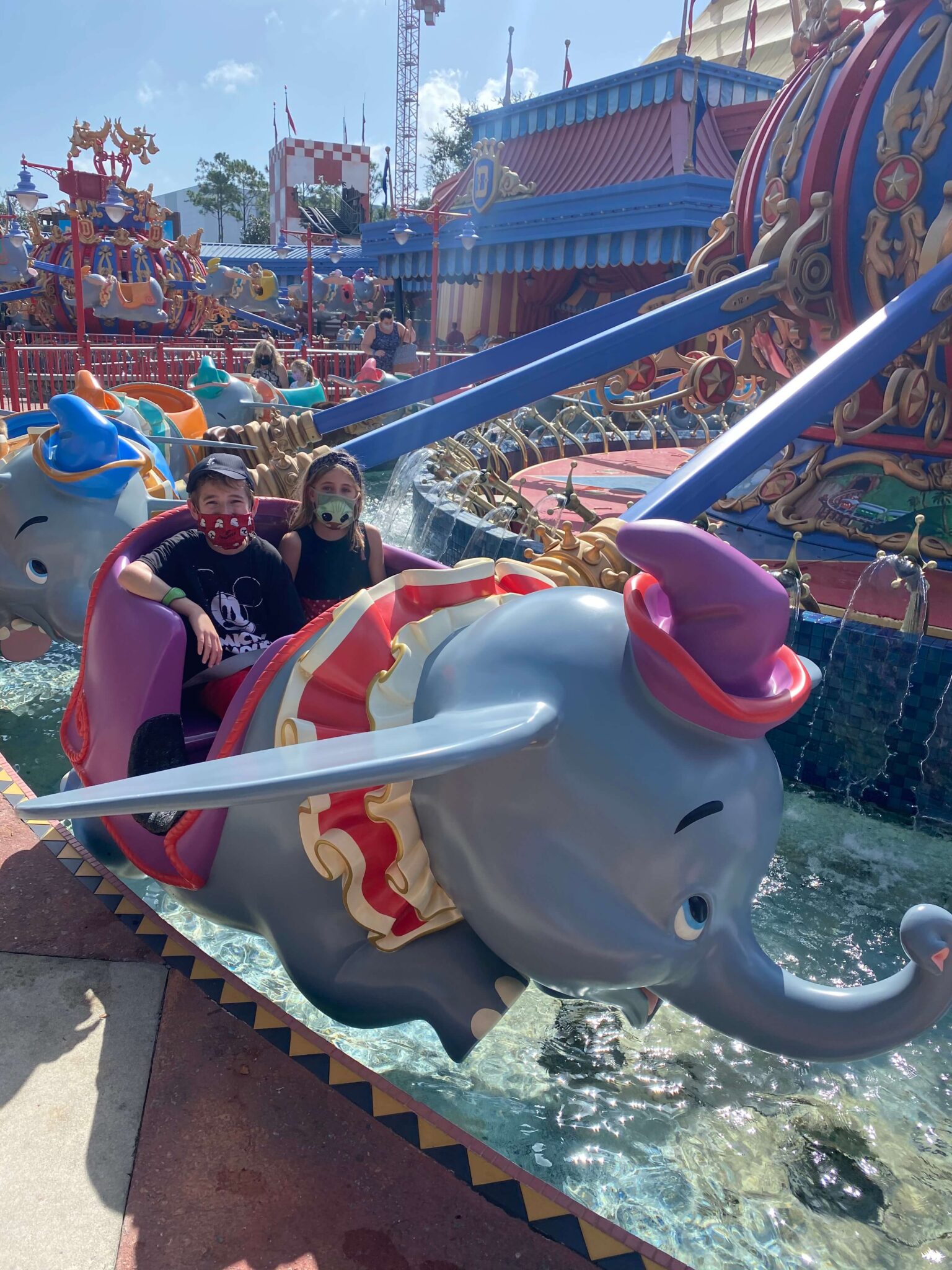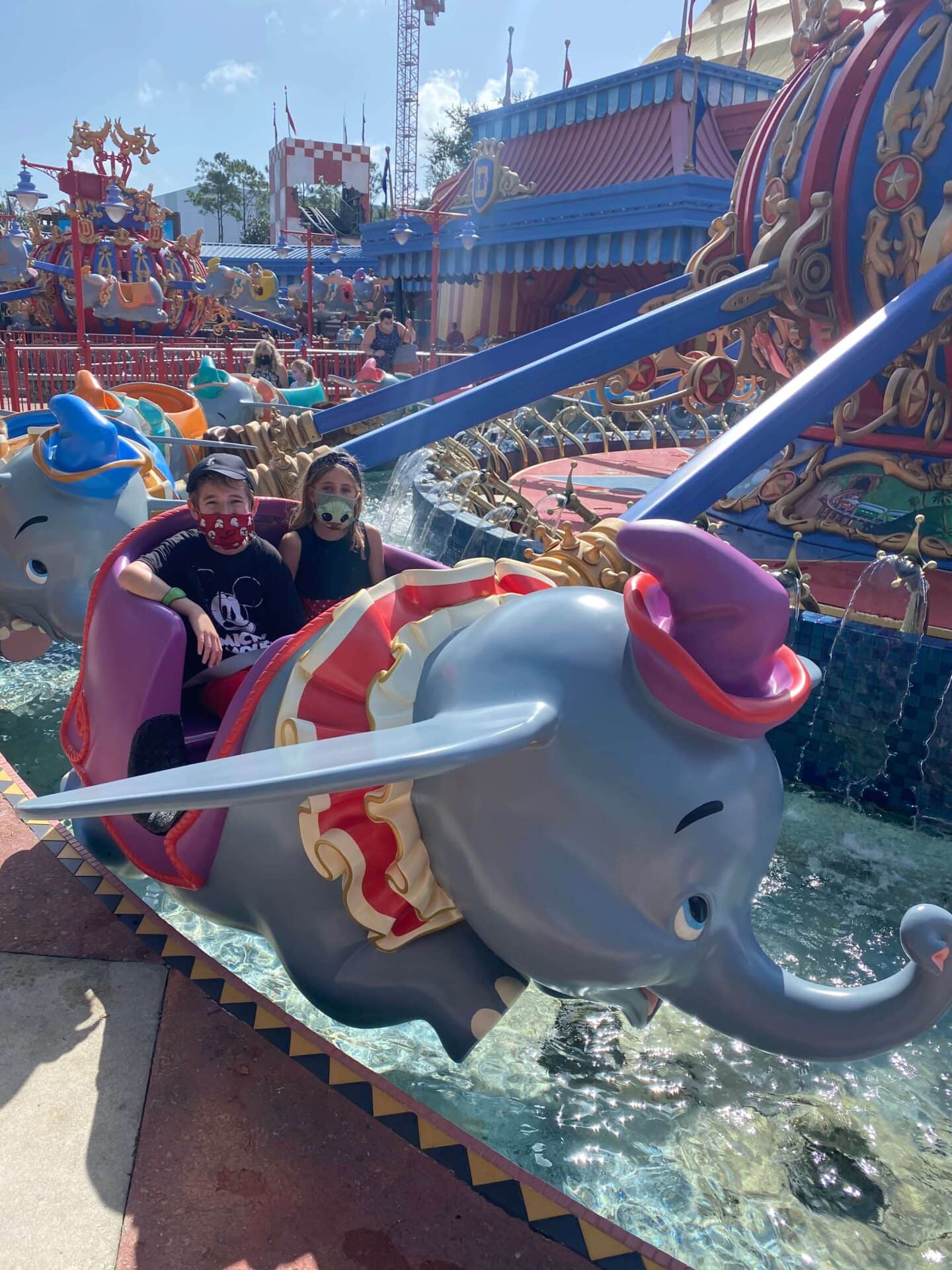 Who Should Visit Disney World Right Now
In my opinion, anyone who has already been to Disney and has a love for it should GO and go NOW.
I also think it's a great time for older kids to visit the parks. Kids who may not be as into the characters or parades and shows or who don't care about the fireworks.
I think it's an awesome time for an adults-only visit. A great time for a solo-trip if that's on your bucket list. A great time for a leave-Daddy-at-home Mommy and kids only trip.
I also think if you've visited the park in the past and have young kids it's still a good time to go! While not ideal for a first visit, it's a great time for a second or third visit to be able to ride attractions that may have been too long of a wait to tackle during that special first trip!
It can also be a great time for that first time visiting if you have older kids who will be more into the rides than the characters. All of the thrill rides ARE running. Experiencing Star Wars attractions with lower waits is pretty epic as is hoping on all the Toy Story themed stuff too. A first visit to Hollywood Studios right now with kids old enough to enjoy the thrill rides may be a worthwhile endeavor.
Many families take a first trip and only have the experience at Magic Kingdom. If you're in that category I do think NOW is a fantastic time to visit the other three parks for the first time. Getting to walk through Pandora at Animal Kingdom and ride Flight of Passage without a billion people is awesome.
Basically anyone who has been to Disney in the past plans to visit again in the future, and has a love and appreciation for the parks should plan a trip! It's a once in a lifetime (we hope) opportunity to experience the parks in this way and in a year of so many letdowns and disappointments the magic only Disney can bring is even more special now!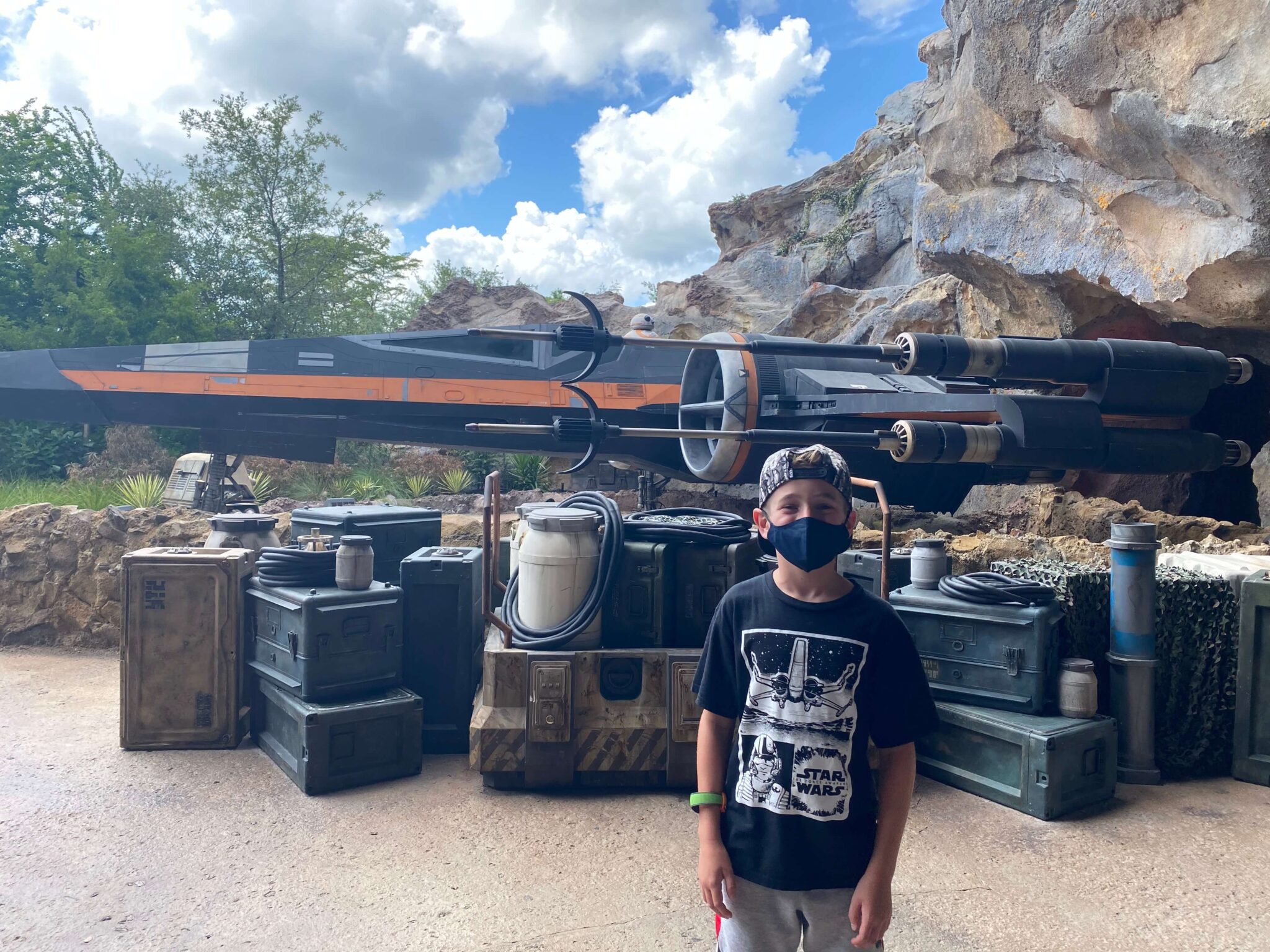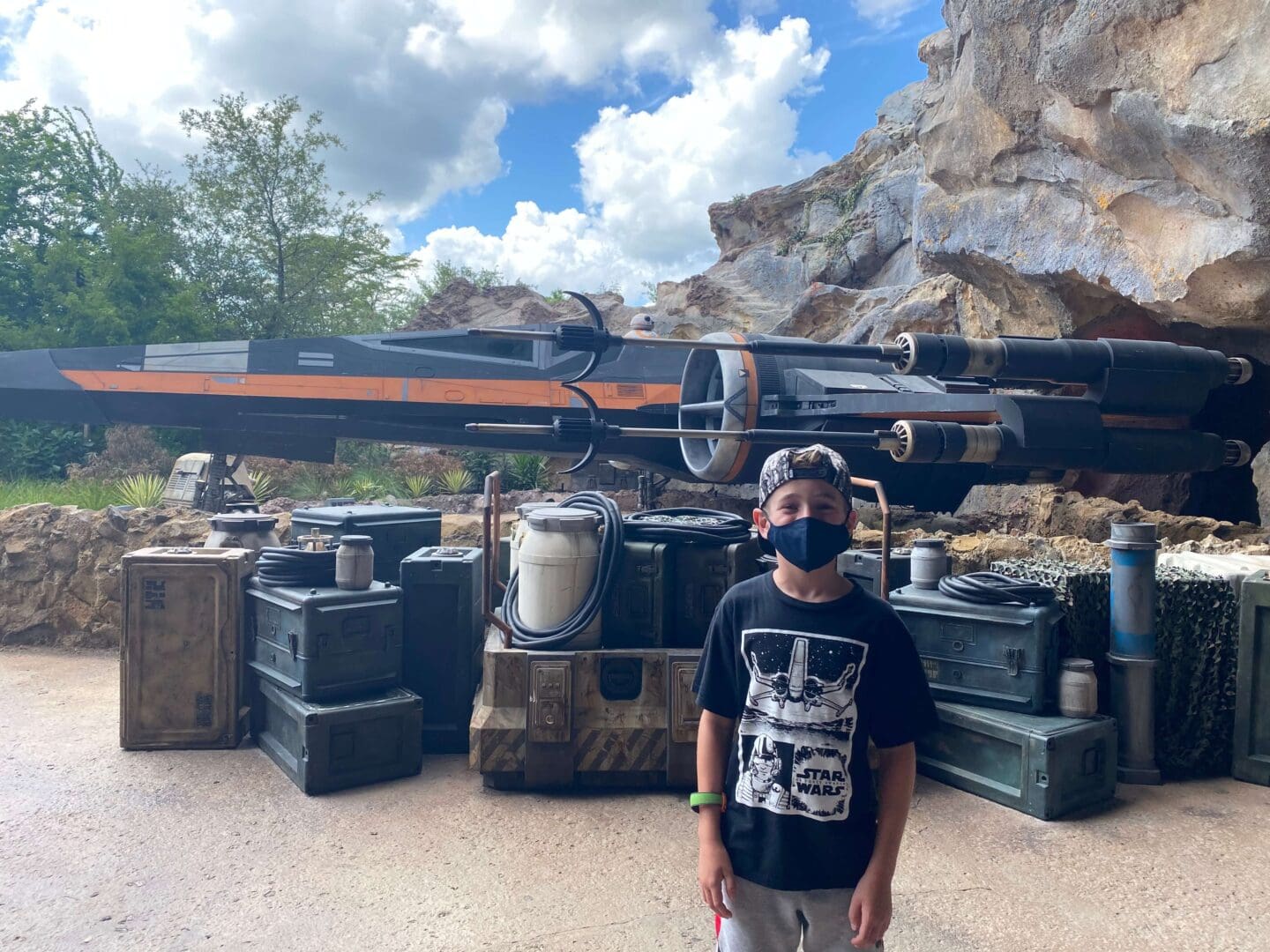 Tips for Visiting Disney World in 2020 and 2021
Visiting Disney World at any time requires advanced planning but right now there are extra things to plan for and consider.
New Security at Disney World
Bag check security measures have changed with the reopening of Walt Disney World parks. Rather than having a cast member hand check each bag, guests are guided to walk through a scanner WITH their bags.
You place the bag in front of you and simply walk through!
Which sounds awesome, except it's really not. If you're a Disney Mom like me and bring a TON of stuff into the parks with you there is a pretty high chance (as in every single time we go to the parks) that your bag will set off the scanner.
I finally stopped even attempting to take out any items that might set it off and just go through it with 'em all in now and let them hand check the bags rather than taking the time to remove items only to have them have to go through them anyway!
Wearing Masks at Disney World
Wearing masks all day at the parks can be frustrating. It's very important to come prepared!
I highly recommend having one of these pouches for each person in your party to keep spare masks in so everyone can easily change masks throughout the day as they get dirty, sweaty or wet from a ride.
Within the pouch, I would put at least one disposable face mask for each person. Perfect to wear in situations where you know your mask may get wet (like on water rides) and just to have as an option if needing to switch masks during the day. We use this pack!
I also recommend for children to wear a simple clip lanyard, like this one, to allow for easy removal of their mask without losing it.
When it comes to which masks to wear, everyone has their own preference. For me personally, I really love these masks and have worn them three times now to the parks and they are for sure my favorite (as well as two of my kids favorites too…plus the patterns are so cute!).
Another great adult option are the Old Navy Masks, these are the ones my husband prefers.
For kids Old Navy ones are also great for the younger crowd (my 6 year old loves them) as are the Shop Disney masks (they run TINY and I don't recommend them for older kids or adults).
You can also see a review of all of our favorite masks for our family here!
Have a toddler and stressing about the mask rule? My two year old has been asked to put on his mask twice at the parks (I ordered this one in the toddler size and it fits great – plus I got it in his favorite characters to help encourage him to wear it) but they have NOT strictly enforced him wearing it.
Older kids? Yes, cast members will gently (and kindly) remind them to put them on if they forget, but the toddler? He never wore it and no one has said anything. He rode rides without it, walked around the park without it, and even had photo pass photos taken without it.
Yes, he is over age two. And yes, if asked his age we never lied. When asked for him to wear it, we put it on him but once he removed it again we just didn't worry about it.
When it comes to mask compliance Cast Members are pretty hardcore about it. Plan to wear it non-stop all day unless stationary and eating or drinking. However, often there are times where literally NO ONE is around, and taking a quick mask break is okay (in my opinion).
We also feel okay personally about removing masks for quick photos. I know this is controversial but, in my opinion, I don't see a difference in standing still and holding a churro and removing my mask to smile for a photo or standing still and NOT holding a churro and removing my mask to smile for a photo.
We get EVERYONE 100% ready to snap the picture and then quickly remove the masks, take the photo, and immediately put them back on. We've yet to have a single Cast Member say anything to us about it.
And I HAVE seen Cast Members get onto people taking pictures without masks…but in those instances it was a long situation with the masks off during all the posing, reviewing of and retaking of the photos.
An advantage of using the lanyards is it makes it even easier for the kids to slip them off then put them back on right after!
Yes, masks are really annoying but we all agree they are annoying in any situation so wearing them at Disney World is just one more annoyance. I'm super hopeful that by the time Disney has it's 50th anniversary celebration in 2021 that the world of mask-wearing will be unnecessary. C'mon vaccine! We don't wanna Corona to mess with our special 50th anniversary as it has messed with everything else in 2020. Let's end this junk this year and have 2021 Disney World be the best Disney World yet 😉
—–> Wanting to know what other "must have" items to pack for the parks? Shop my Amazon List here!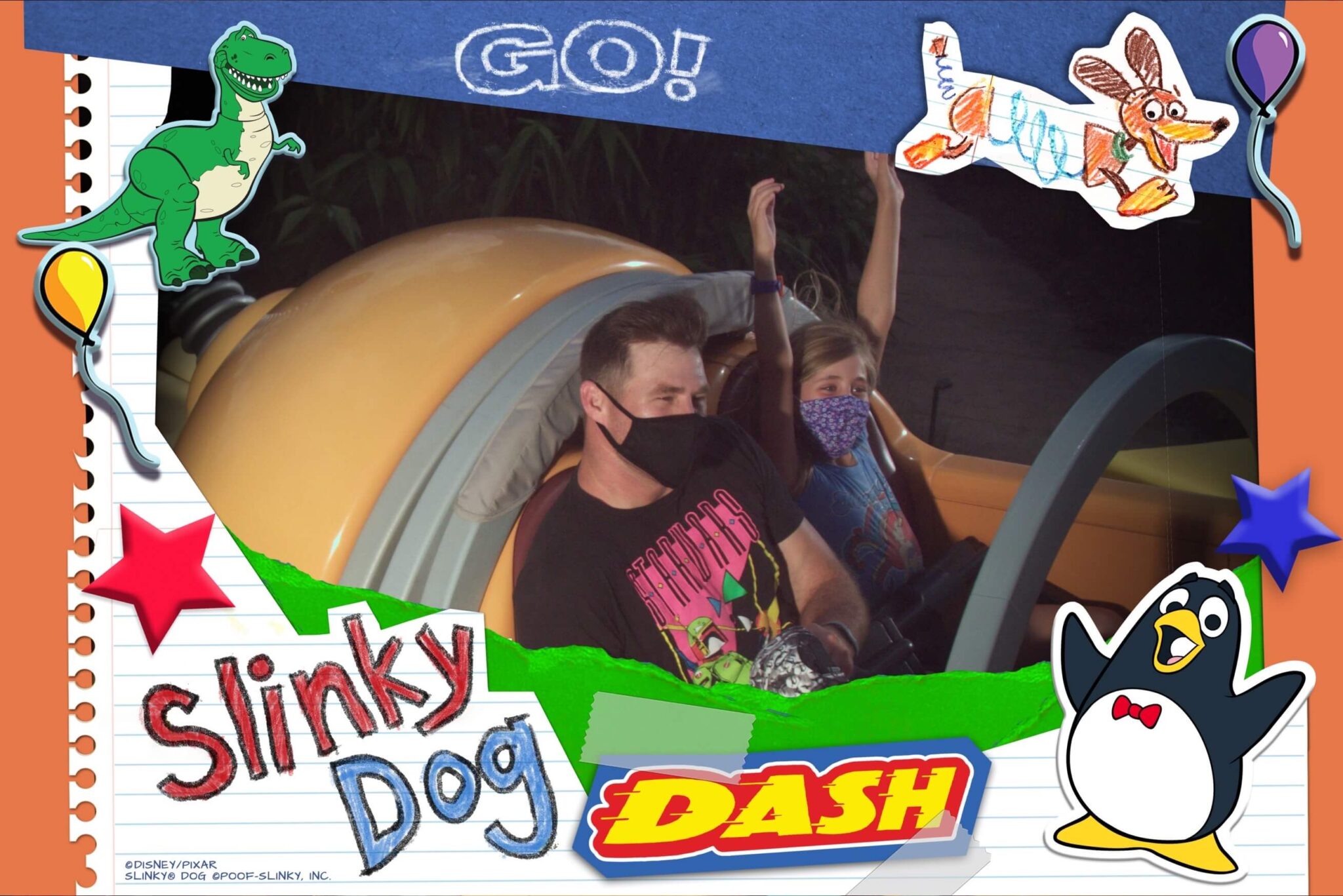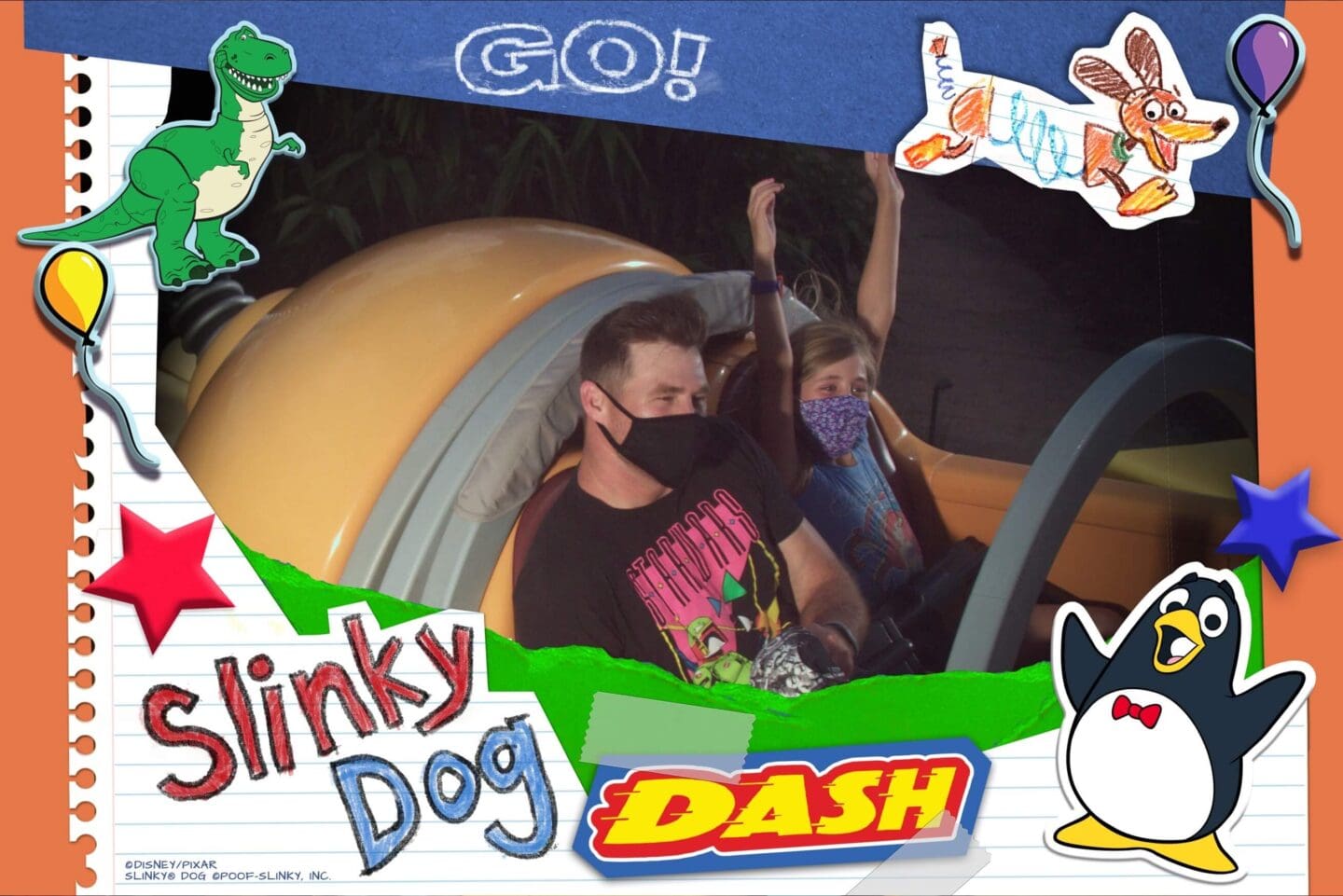 When to Visit Disney World
Weekdays. Period. If you can arrange your trip around a weekday visit, do it! Weekdays are still very, very low crowds and park reservations are still well below capacity levels.
Weekends are picking up and getting more crowded, especially Saturdays. I'd personally avoid a Saturday if at all possible at any of the parks but especially Magic Kingdom and Hollywood Studios. Both of these parks are the most crowded of the four.
Epcot is still very much "Epcot" in that it gets a rowdier crowd later in the day around the World Showcase and Animal Kingdom is for sure the least crowded of all the parks on any given day.
Park hours are much different right now than the usual with many of the parks opening later in the mornings and closing earlier in the evenings but this is not necessarily a bad thing!
I personally love not having to get up as early in the mornings on our park days and being able to get in the bed earlier in the evenings too. We're much more well-rested without that pressure to be at the parks from first thing in the morning until the last minute late at night!
When to Arrive at Disney World
Now more than ever arriving at the parks early is a huge advantage. The parking lots are opening about an hour prior to the parks. It is worthwhile to arrive 15 minutes prior to the parking lot opening.
Typically the parking attendants have guests wait in their cars to be allowed into the parking lot but once you're allowed to park your vehicle you then GO STRAIGHT INTO THE PARK!
Every morning we've been inside the theme parks at least 30 minutes prior to official park opening. Not all attractions will be running but enough are that make it a huge advantage. Get those headliners out of the way first thing before the lines begin forming!
While it's an advantage to arrive before park opening, it's also an advantage to wait until later in the day to arrive.
With park capacity limits you don't really have to worry about getting there crazy early to avoid crowds. People are either the arrive early and leave early group or they arrive late and leave later.
Most? Arrive early. So while getting there prior to park opening allows for that 30-45 minutes of walking on every ride, the park will feel more crowded earlier in the day.
With no evening entertainment guests are arriving, doing all the things, and then leaving. Very few guests are there at actual park closing on most days so if you prefer to wait to arrive until later in the day you'll also probably be battling very few crowds.
It's also an advantage to arrive early, leave the park around lunch, and then come back to finish anything you have left on your list later in the day when the early rush of people clears out.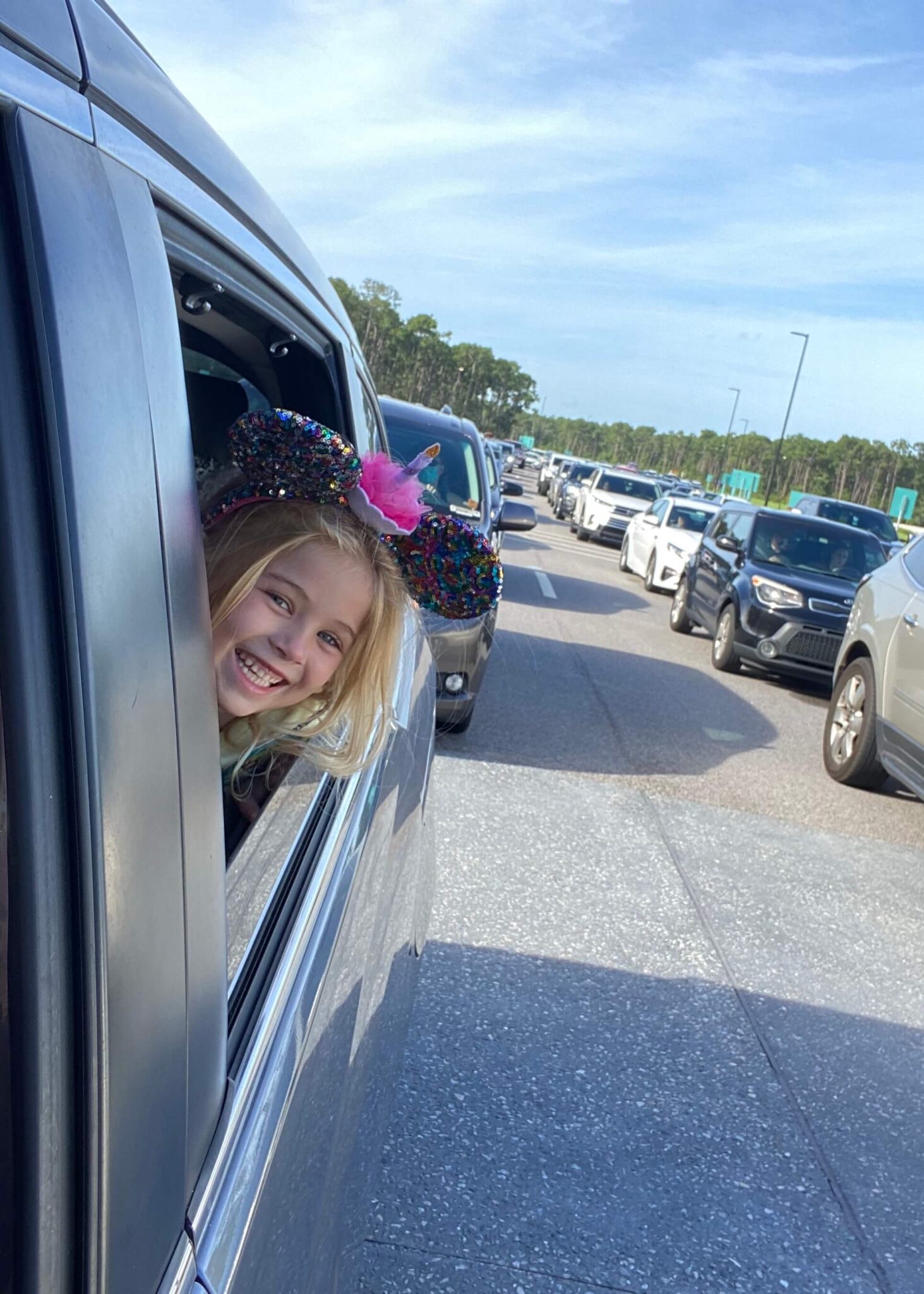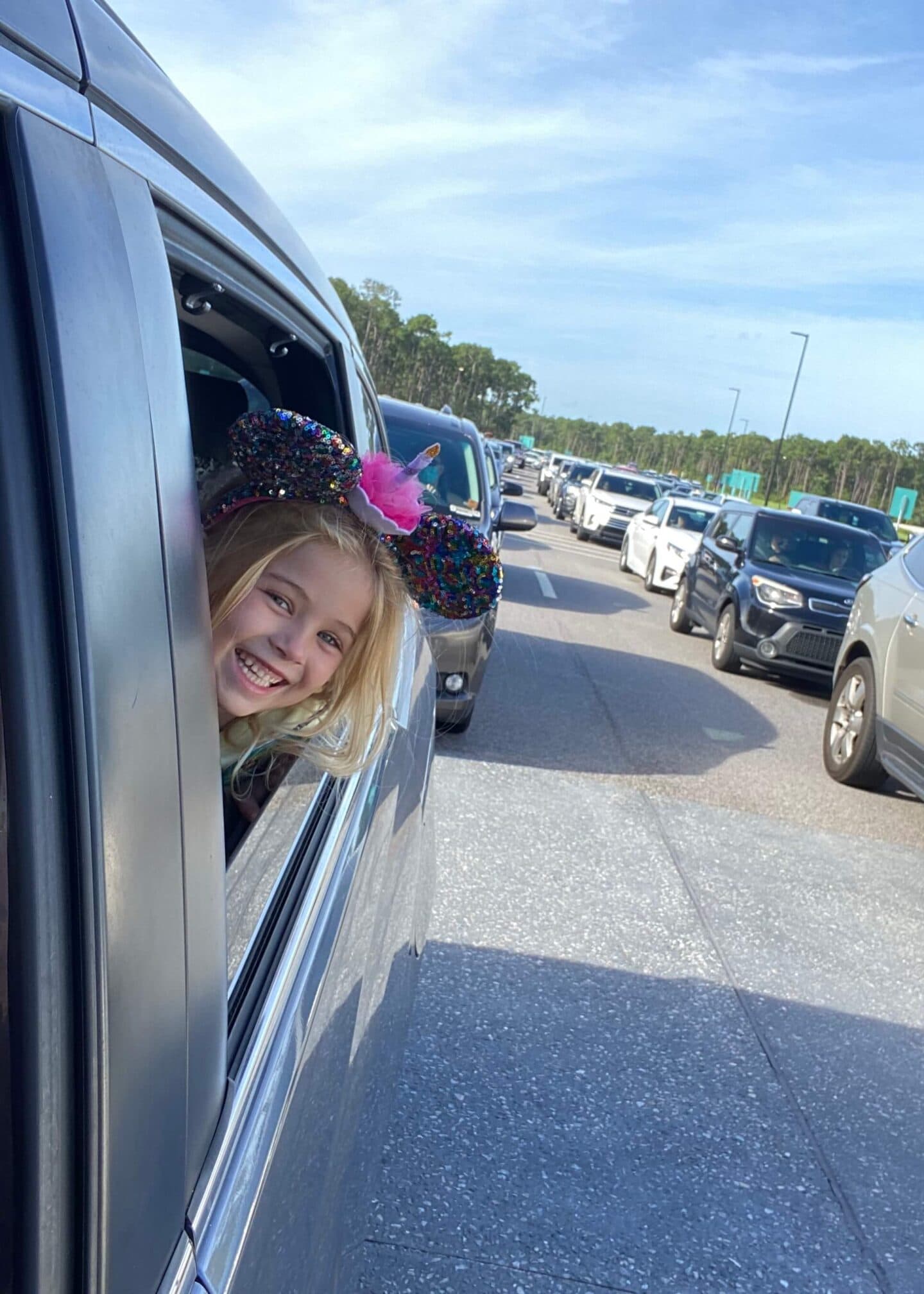 Plan a BREAK
The #1 tip I can offer for visiting the parks right now is to plan a break. Preferably inside in the AC with a spot to sit down and enjoy some mask-free dining.
The new safety measures in place can wear you out and having a solid hour or so block of time to relax is really crucial!!!
It may work out where you want to leave the park completely. Have a nap. Take a swim. Just decompress a bit.
But if you're more of power through the day type crew then planning for an extended relaxation time inside the parks is very, very wise. Make dining reservations at a restaurant or even find a shaded and cool quick service spot to relax and re-energize.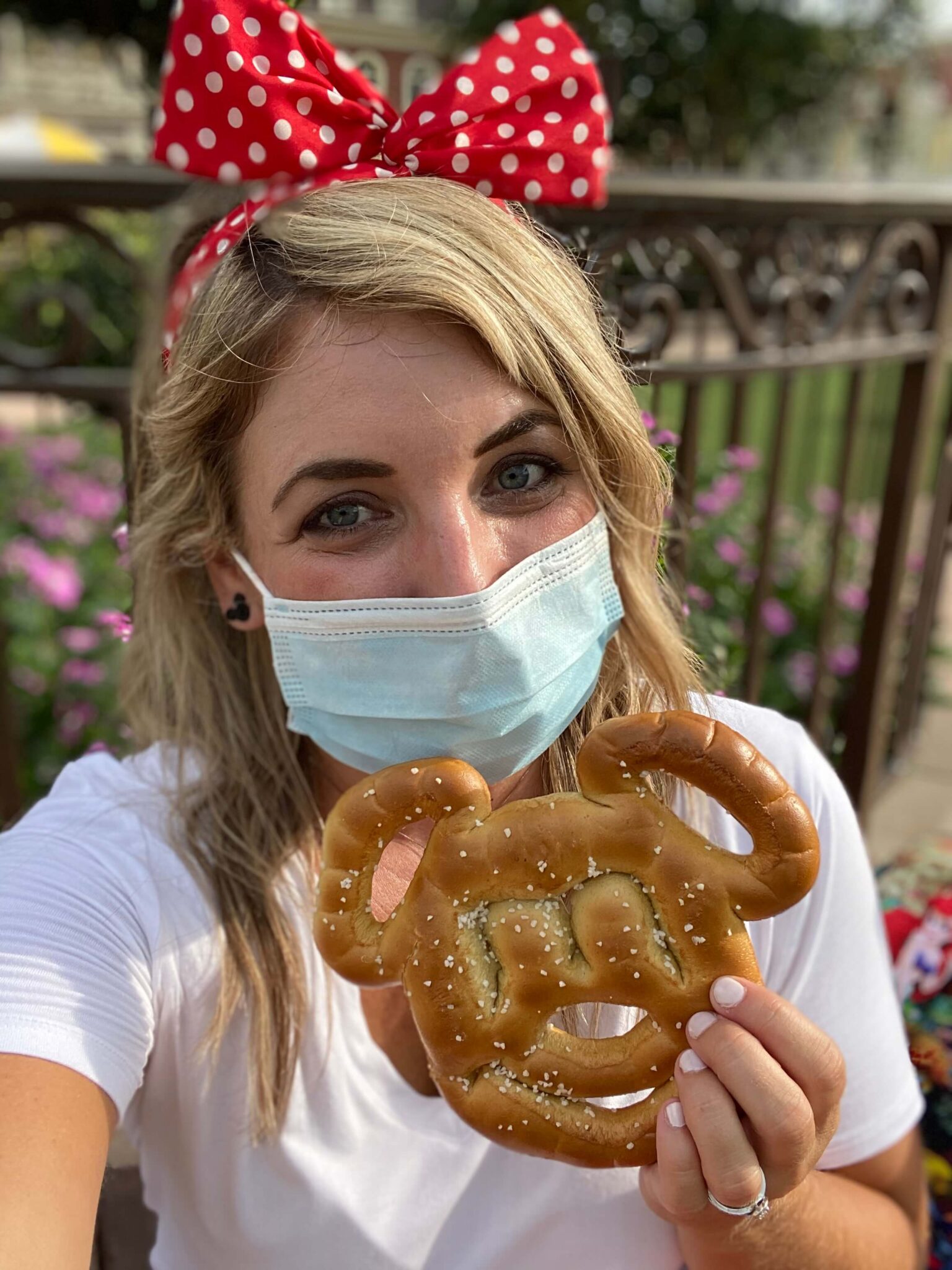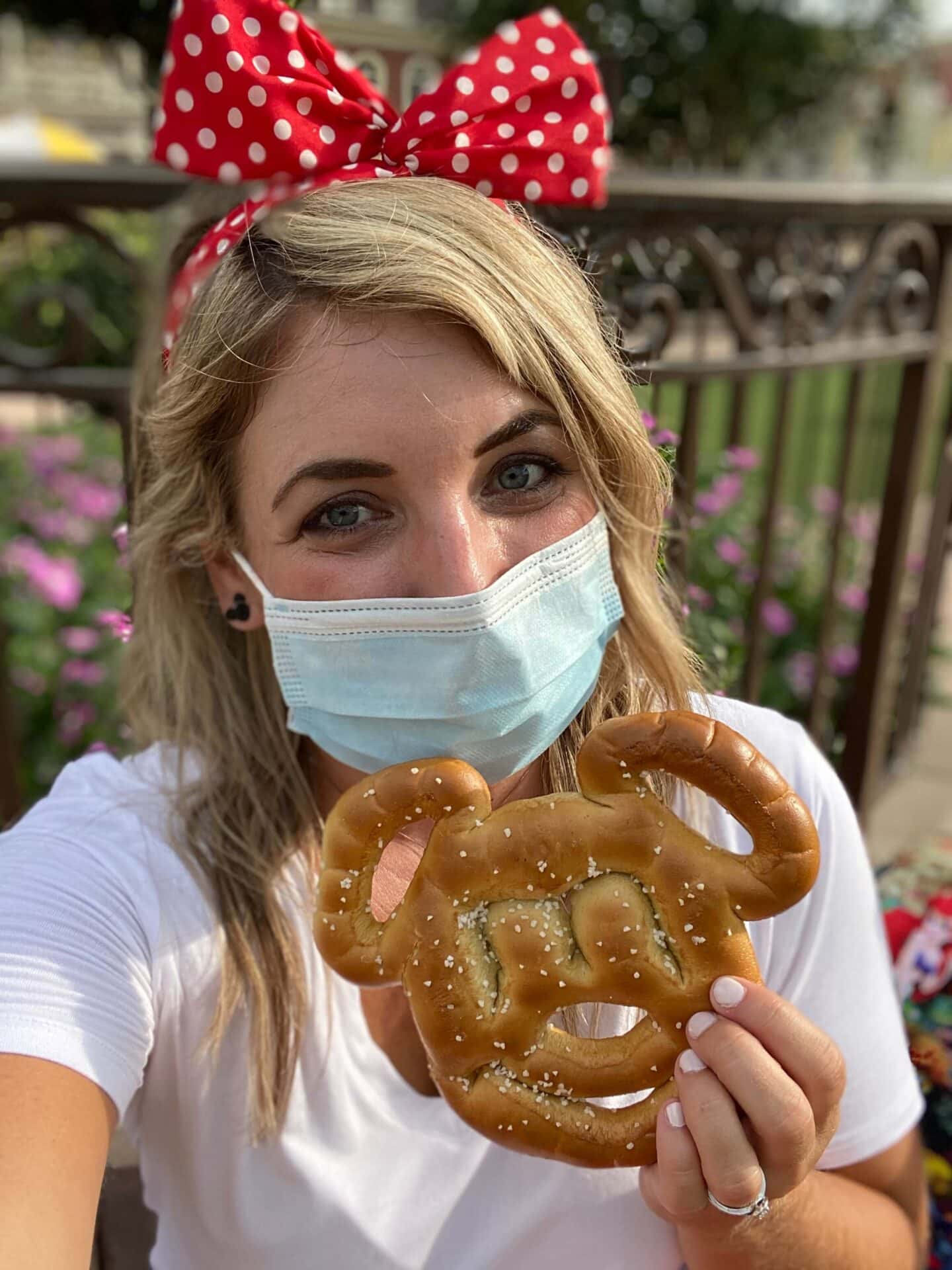 Plan Your Day at Disney World
I've seen a lot of people posting places saying that the "new" Disney World is much more relaxed and doesn't require any of the normal Disney World planning since there aren't fast passes and since there are caps on the numbers of guests allowed in the parks.
In my personal opinion, planning is MORE necessary now than ever. You don't have those three (or more) fast passes to rely on. You need a solid system to navigate the parks in a mindful way to allow you to enjoy all of the experiences.
Without as many distractions in the park (parades, characters, etc) guests are riding more rides than usual. Take me for example, I went by myself to Magic Kingdom on re-opening day and rode WAY more attractions than I've ever ridden on a solo trip because there wasn't much else to do.
Even though there are LESS people in the park, there are also LESS experiences too so therefore the experiences that are open will have more people wanting to experience them than they normally would.
This can cause longer wait times and makes it where having a game plan for the day is a HUGE advantage.
Personally I LOVE Touring Plans and trust their guidance for all things park-planning. I used their plans for our recent Universal trip and use them every time we visit Disney World too! It's well worth the low cost to join their membership.
The crowd calendar alone is super helpful in knowing exactly which days are the lowest predicted crowds when planning your trip but the daily park planning itineraries are really where it's AT for me. So crucial to have a smooth flowing day!
As the world opens up more and more people feel more and more comfortable and confident with travel, I assume having a solid game plan for your days at the parks will only be that much more valuable and important.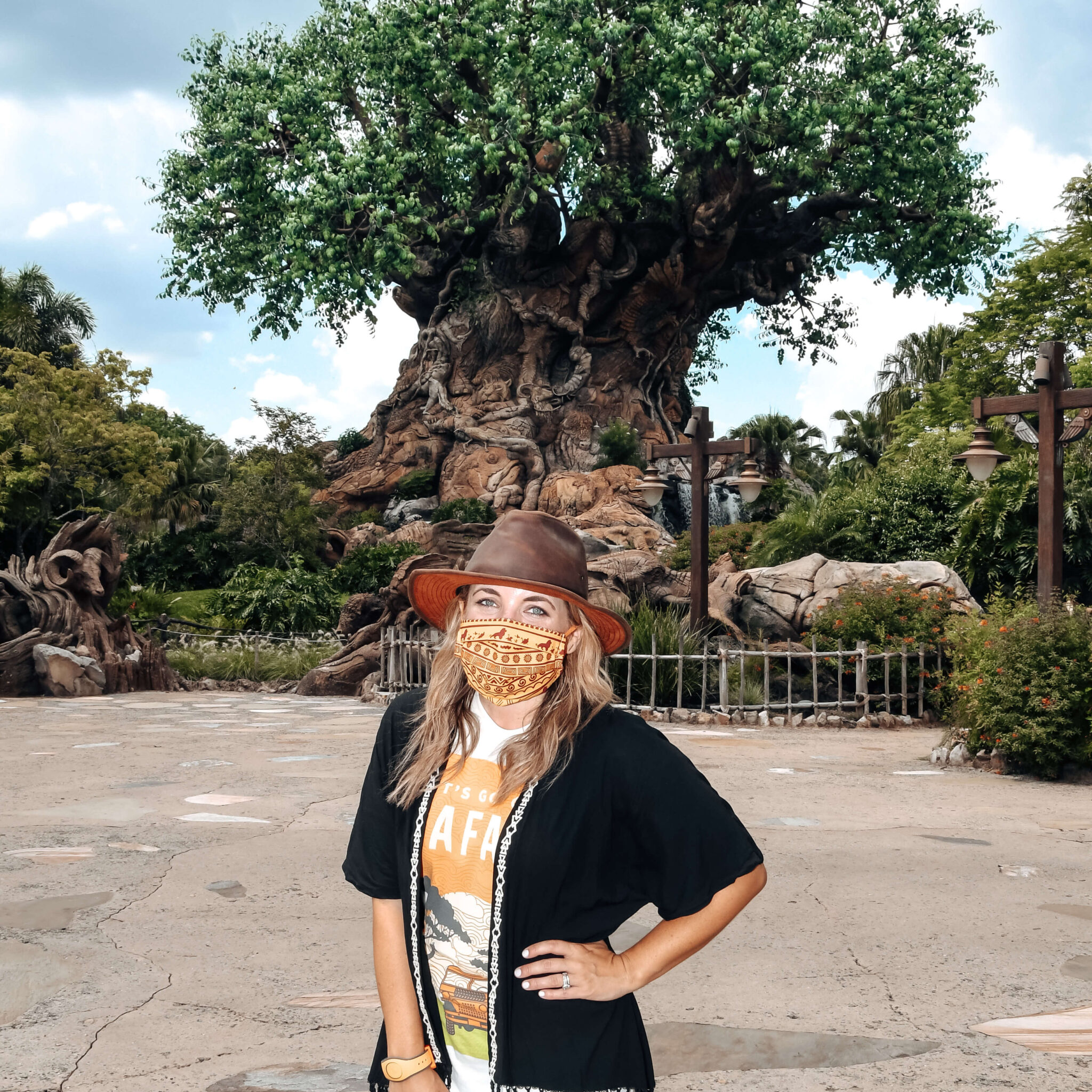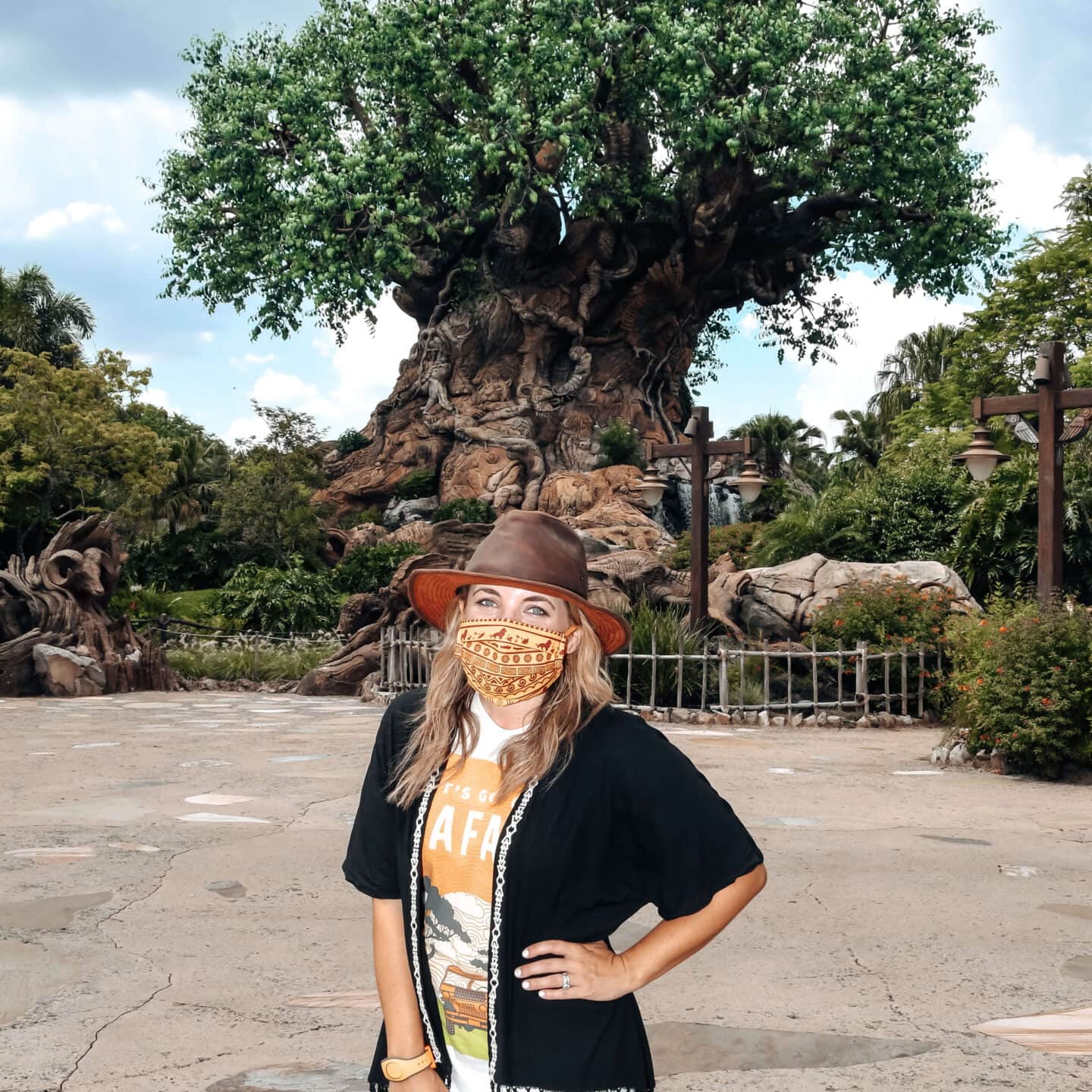 Final Thoughts on Visiting Disney World Right Now
After so long of being cooped up at home I know so many of us are itching to experience the magic that only Disney World can really bring and now is a great time to consider planning a trip to the parks.
It is safe. It is fun. It is still magical.
The biggest thing to keep in mind when planning a trip to Disney World right nowise to have GRACE and PATIENCE.
This is a crazy time for us all. All the things that may be added annoyance and stress to our personal Disney experiences, are tenfold for cast members. Cast members do not make these rules. They may not even agree with all the rules. But it's their job to enforce them.
Have patience. Disney WILL look and BE different than you're used to. Keep remembering it's a temporary thing. Embrace that you're part of an historical time.
Show grace to others. Some may be less patient than you are. Some may not always remember every new rule to follow. Some may not be as hardcore are you are regarding following the guidelines. Some may be more hardcore than you are.
Don't get offended. Be respectful. We are ALL living through a pandemic. NONE of us have experienced ANY of this before. We're all figuring things out as we go and the more we can show grace and patience with each other through these times, they better we'll be able to get through them together.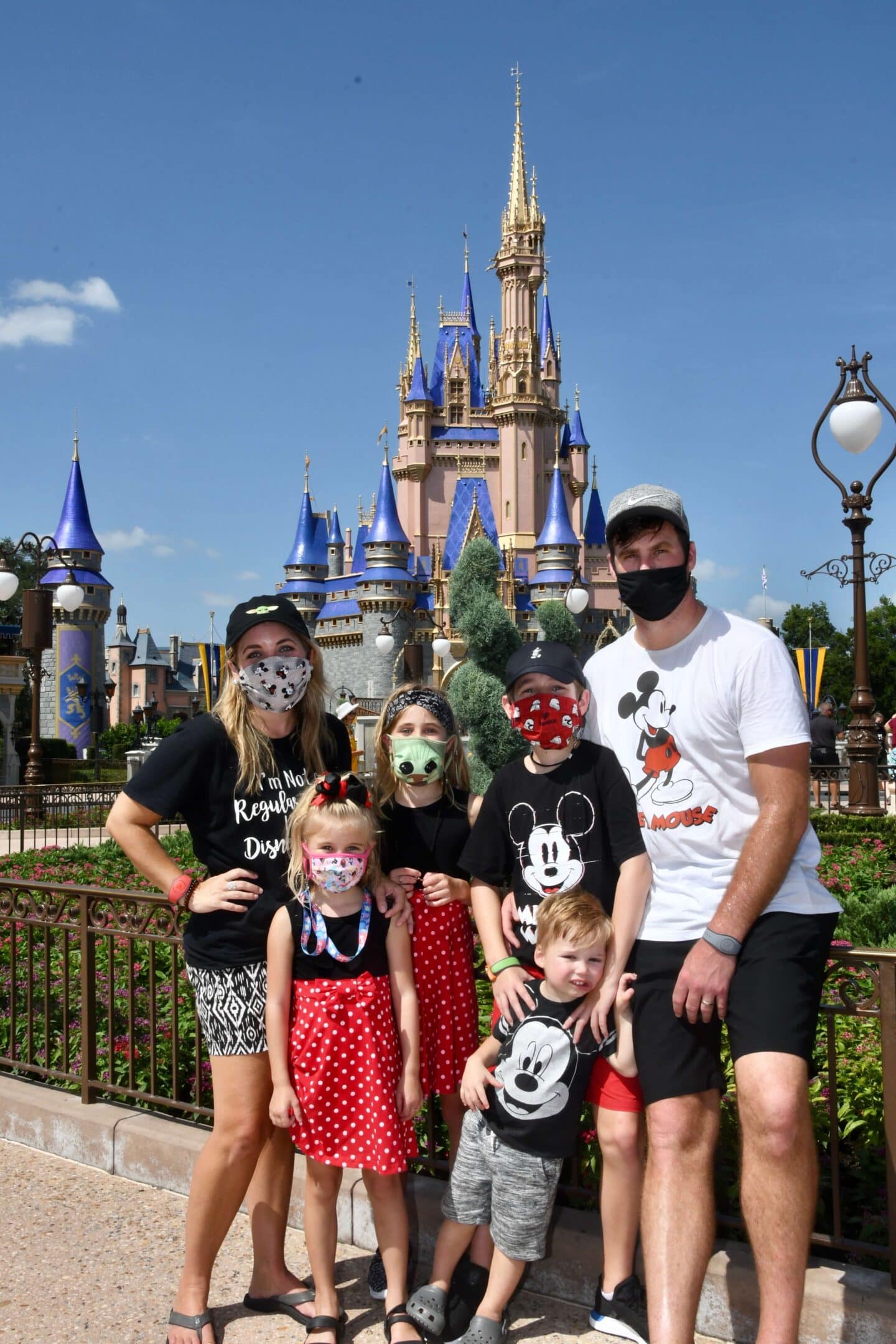 Planning a Trip to Disney?
We'd LOVE to host you at our vacation rental home! It's located 3 miles from the parks (a super quick drive) and has 6 bedrooms as well as 4.5 bathrooms. It's located in a gated community with a private pool, game room, video game consoles, and Disney touches throughout.
We visit our rental home often as a family and do our best to think of EVERYTHING we'd need to enjoy our trips and try to provide that for our guests. Even if you're not wanting to hit the parks…our home provides a wonderful, safe, place to have a vacation and make memories as a family.
You can learn more about all the details of our vacation rental home (including a full video tour of the house) as well as all of the details on the BIG discounts we offer HERE!
Lots of availability right now for the end of 2020 as well as open bookings through 2022 so even if you're not comfortable traveling to Orlando right now…go ahead and plan for that future trip to have something to look forward to!