Fastpass Tips and Recommendations for Animal Kingdom in 2019.
Animal Kingdom is one of the four theme parks located at Walt Disney World Resort in Orlando, Florida.
Just like Epcot and Hollywood Studios, Animal Kingdom uses a tiered system for scheduling fastpasses.
This means you are able to select one ride or experience from the first tier options and two from the second tier.
Animal Kingdom has become a full day park. There is LOTS to do, experience and enjoy.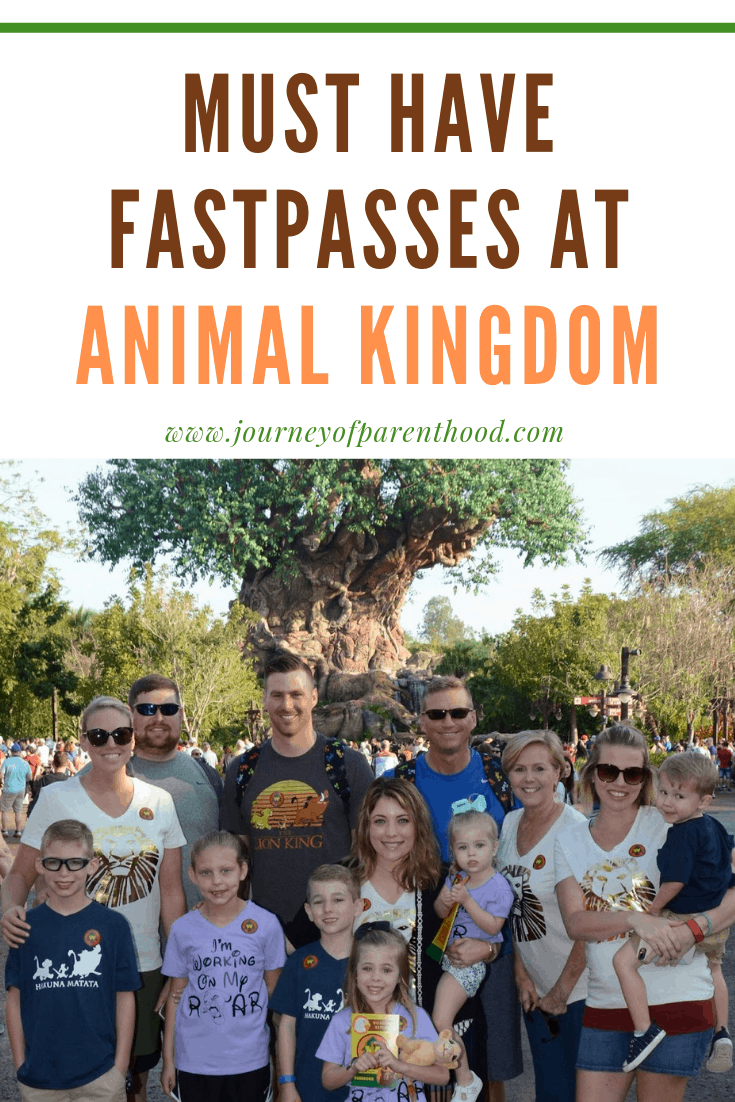 With the addition of Pandora, Animal Kingdom has also become a much more crowded park. It went from being a park that people often skipped, to being a "must visit" on most people's lists.
Animal Kingdom truly has something for everyone. It has a nice blend of shows, rides without height minimum requirements, and thrills too.
It is also the warmest temperature park. So be warned when going in the hot months!
The way Animal Kingdom is designed is to benefit the animals and therefore elements were put into place to create a warmer environment for the animals…so truly it's hotter at Animal Kingdom than any other park!
Planning a Trip to Disney? Here are Must-Read Posts:
Quick Tips for Fastpasses at Animal Kingdom: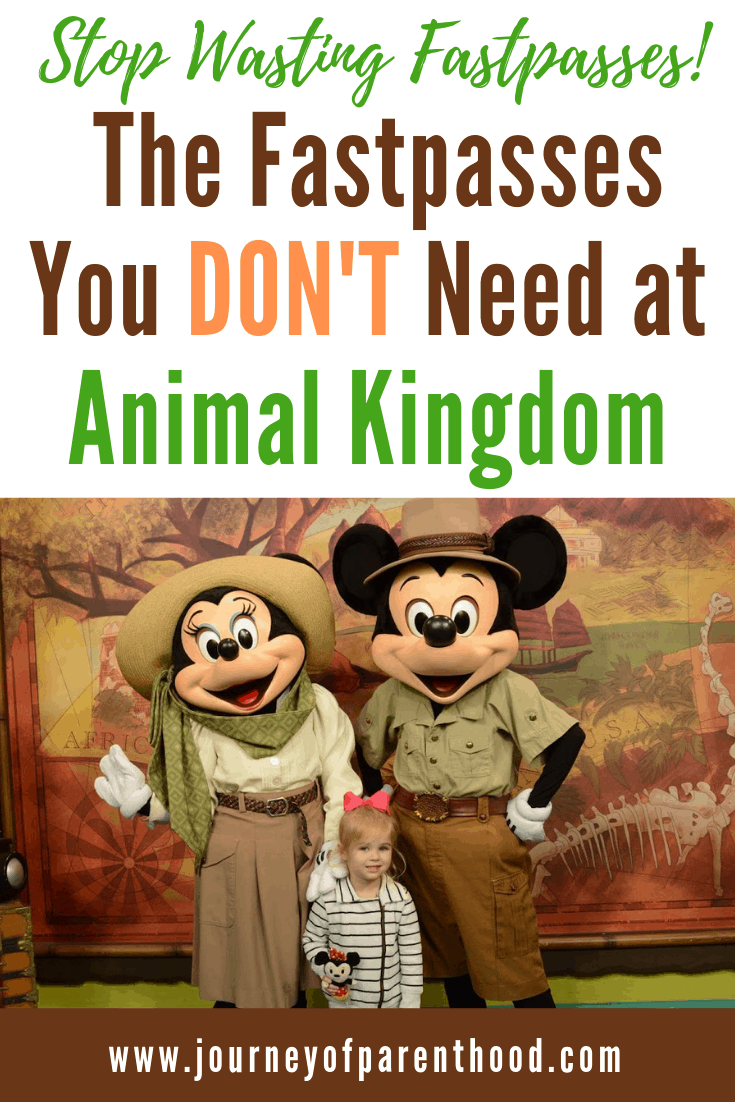 Fastpass Options at Animal Kingdom:
Tier One Fastpass Choices at Animal Kingdom:
You can select one of these attractions per person per day. You also don't have to select any and can instead use all three of your fastpasses for Tier Two options.
Avatar Flight of Passage
This ride has a height minimum requirement of 44″
This is THE ride of the park right now.
It's extremely difficult to secure a Fastpass reservation for this attraction (I've never gotten one).
Instead, it's wise to arrive at LEAST an hour prior to park opening. In doing this we've never faced any line at all for this ride! We've walked right on each time we've ridden it.
This is a favorite for our two kids who are tall enough to ride it, however, my husband and I both felt a bit sick riding and I personally have no desire to ever ride it again. One and done for me!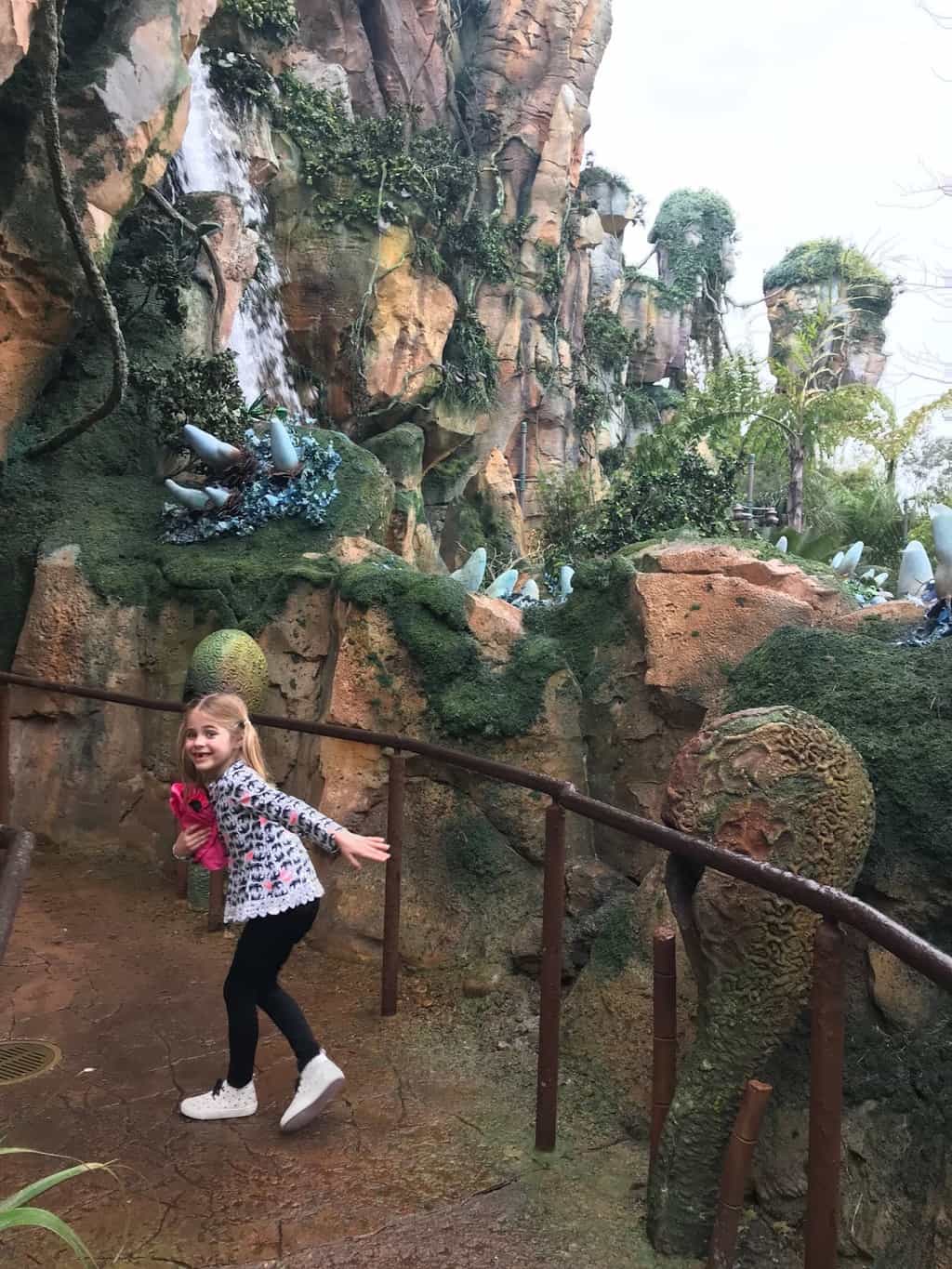 Na'vi River Journey
Most likely you'll be unable to secure a fastpass for Flight of Passage. If you are able to get one, then plan to head to Na'vi at park opening and you'll have no wait at all.
I've made last minute plans for Animal Kingdom and have had no issue secure a fastpass for Na'vi last minute.
It's a really beautifully done ride and I'm personally surprised it's not more popular!
A great one for the whole family and it's wise to secure it at night. Pandora is best explored and enjoyed at night and we enjoy ending our park time with this relaxing ride!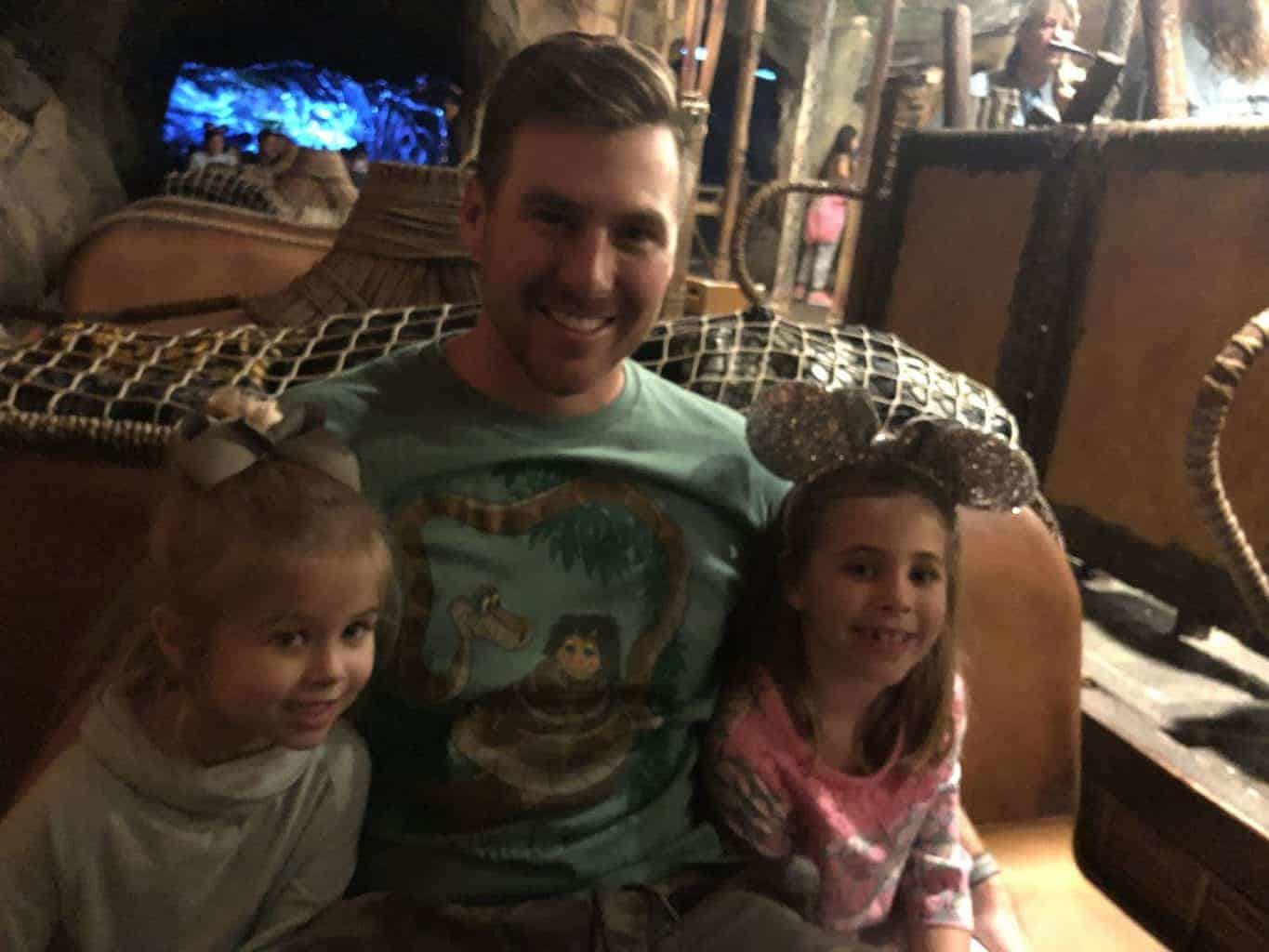 Tier Two Fastpass Choices at Animal Kingdom:
If you choose one of the Tier One options then you are able to choose two from Tier Two. Or you may opt to not book any of the Tier One options and then will be able to choose three from Tier Two.
Dinosaur
This ride has a height minimum requirement of 40″
Dinosaur can be a bit scary and it's good to keep that in mind. Even if your child is tall enough to ride it, you may want to hold off until they are ready to best handle it.
That being said, my four year old LOVES it!
It is a thrill ride attraction and does make for a good fastpass option. It's one we typically book if possible!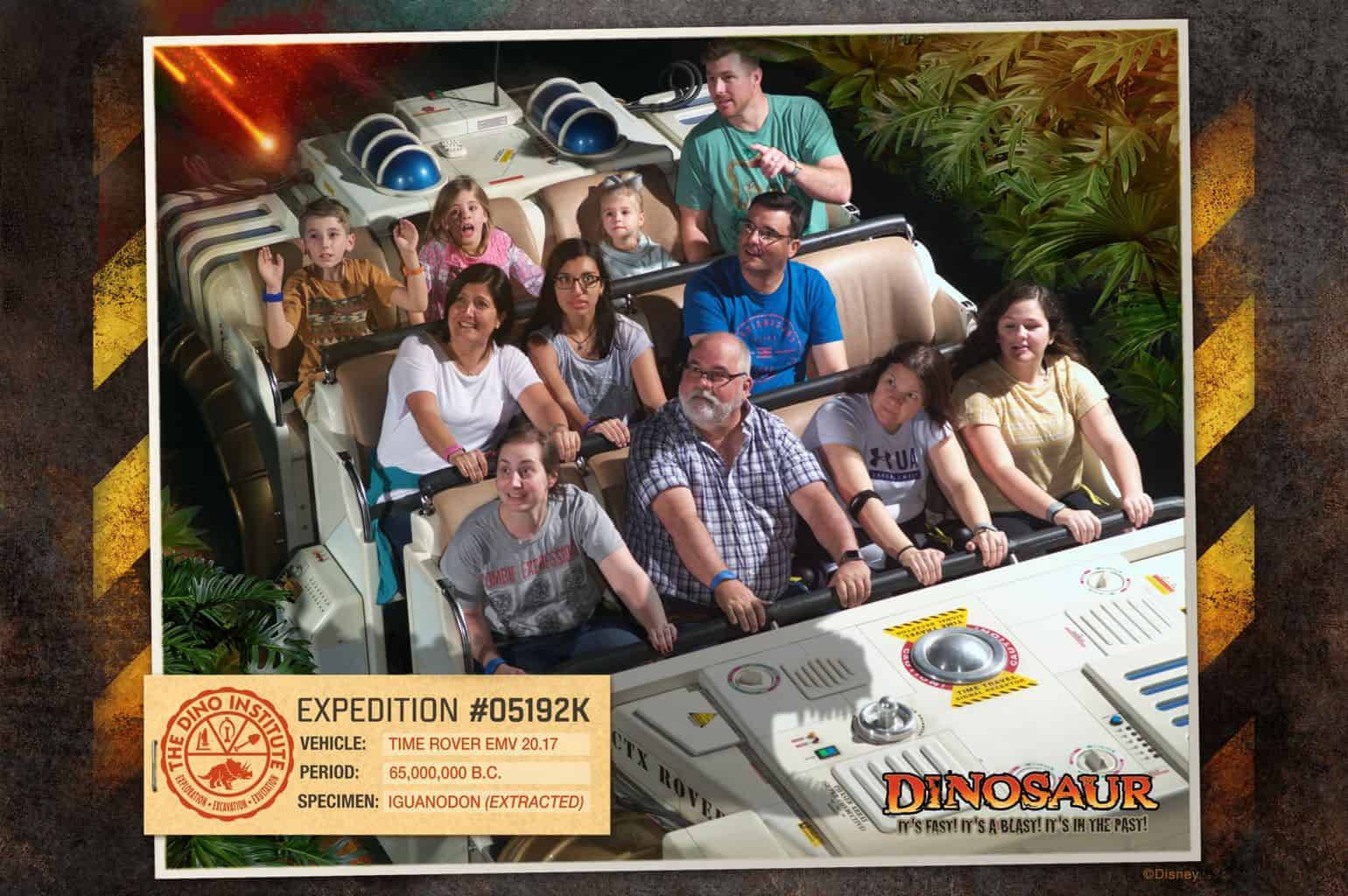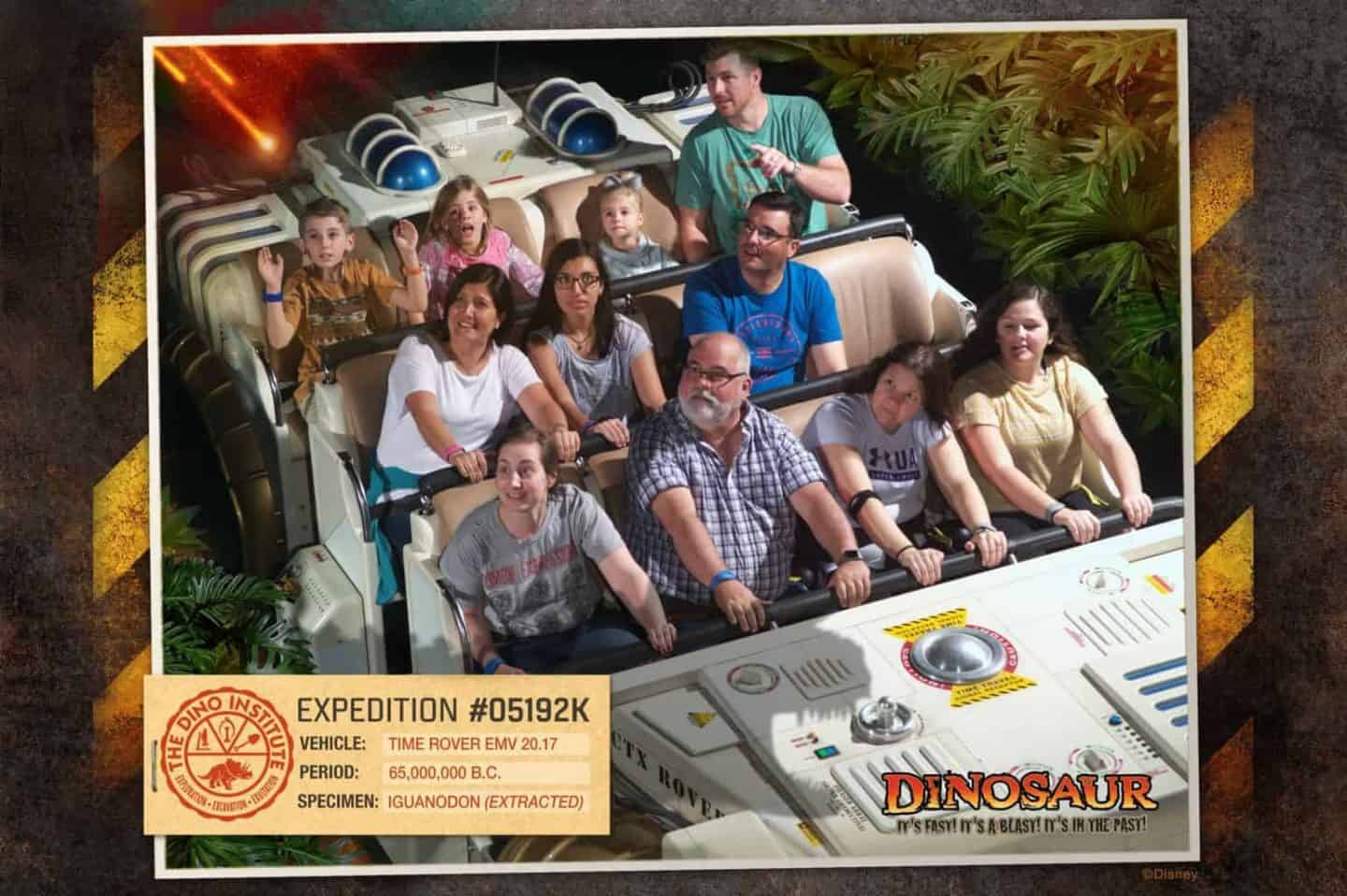 Expedition Everest – Legend of the Forbidden Mountain
This ride has a height minimum requirement of 44″
This is a favorite rollercoaster for all the thrill seekers in our family. We always secure this for a fastpass!
Festival of the Lion King
We have a debate in our family over which show at Animal Kingdom is our favorite.
This one is FANTASTIC and we're pretty evenly split over it and Nemo as our fav!
A fastpass is only really helpful if you want the BEST seats in the house which is nice if you're seeing the show for the first time, visiting during a crowded time, or it's at the top of your list of things to do at the park!
The waiting area for Lion King is a little better in the heat than Nemo as it's covered and they have fans going.
If you don't use a fastpass it's wise to try to see the first show of the day and arrive around 30 min prior to ensure securing a seat. You must enter with your entire party!
Finding Nemo – The Musical
The other half of our family considers this their favorite show at Animal Kingdom.
Both Nemo and Lion King are MUST SEE in my opinion.
I don't think I've ever used a fastpass for Nemo, I've sat in many different spots and have enjoyed the show from any location in the theater!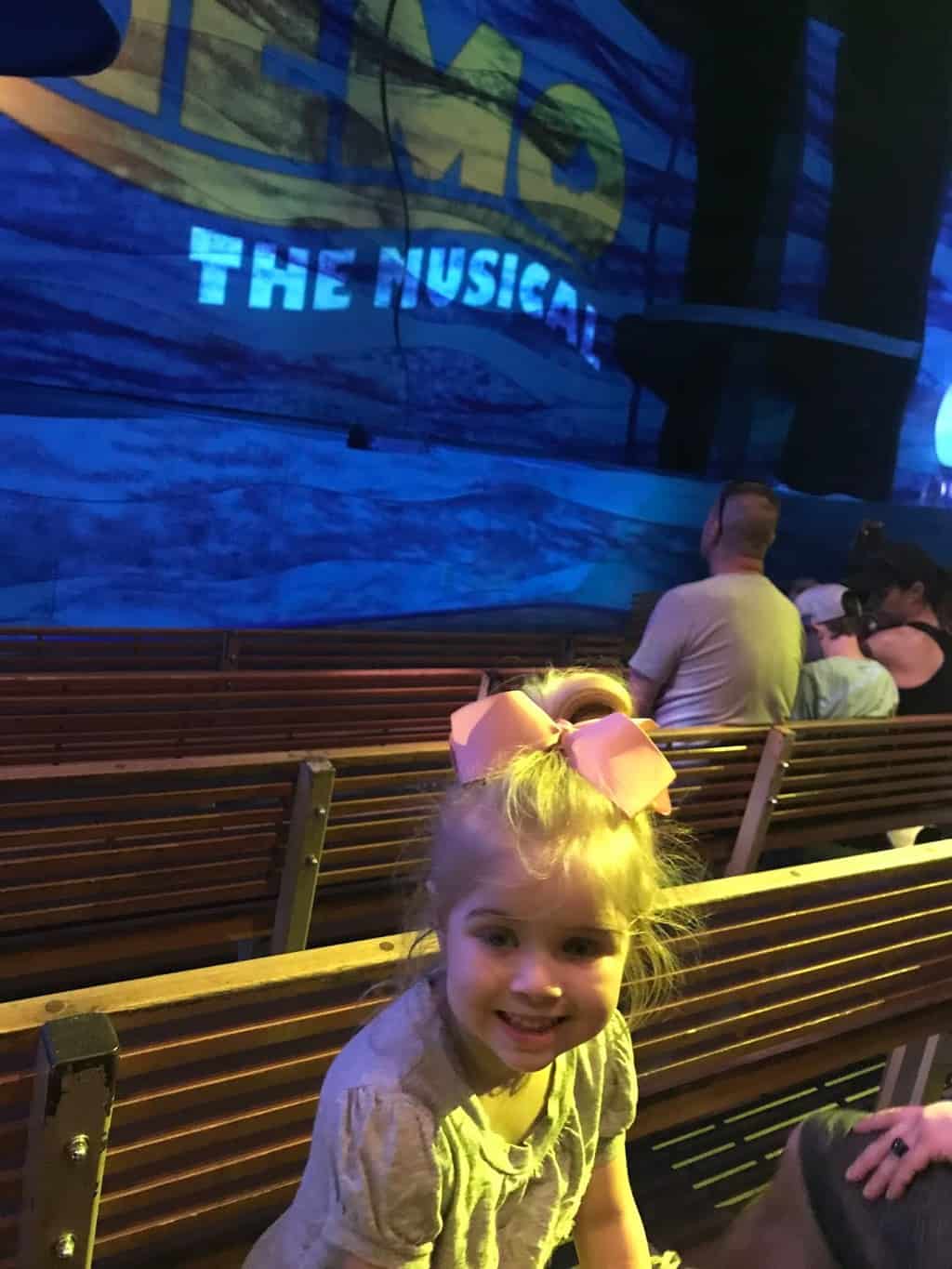 It's Tough to be a Bug!
This is a 4d type show BUT it can be very scary for children.
We held off a long time from taking ours and haven't ever used a fastpass for this attraction.

Kali River Rapids
This ride has a height minimum requirement of 38″
I believe this is THE only fastpass option at ANY of the parks that our family has NEVER ridden.
Often when we visit Animal Kingdom it's only for a short few hours and the times we've wanted to ride Kali River it's been closed for maintance.
I cannot speak on the lines or wait times since we've never done it before. It's on my list to ride so I can update with my thoughts!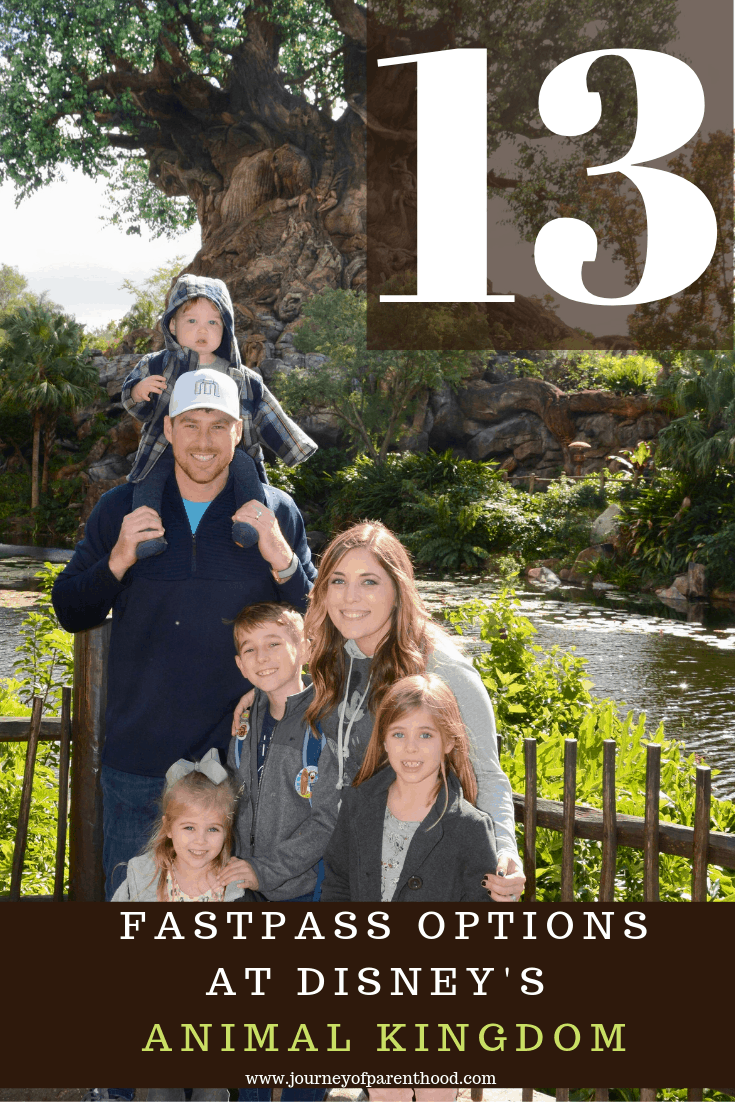 Kilimanjaro Safaris
For me, THIS is a MUST DO at Animal Kingdom.
It is a very wise use for fastpass as it's always a very popular attraction.
The experience is different each time you ride since animals do their own thing and you never know what you might see.
If possible I like to ride this twice: once as early in the day as possible and once around dusk.
The animals act differently at different times in the day!
It's a great family experience together, little ones enjoy it just as much as older ones do. The back does tend to be more bumpy than the front so you can always request front row if you feel you may need it!
Meet Favorite Disney Pals at Adventurers Outpost
This meet and greet is a rare Minnie and Mickey together experience. They are dressed in their super cute safari gear!
I've done this for a fastpass many times as character experiences are always a wise use for a fastpass.
Character meet and greet lines move VERY slowly so if meeting characters is important to you then you won't regret using a fastpass for it!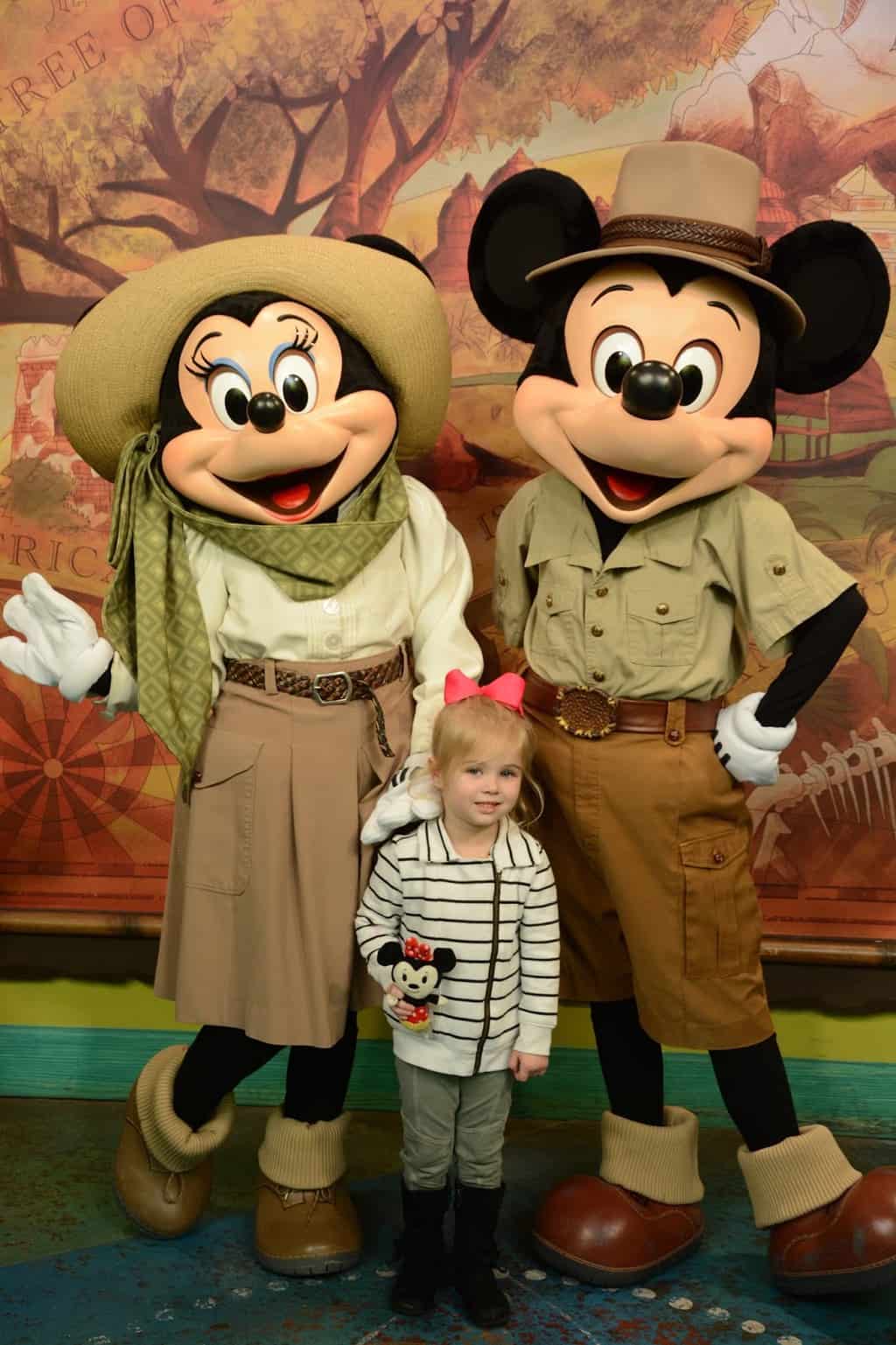 Primeval Whirl
This ride has a height minimum requirement of 48″
This isn't a hardcore favorite for our thrill seekers. My husband says it's pretty jerky and bothers his back a bit.
We didn't even start riding it until recently, it's very low on our list of things to do when we visit Animal Kingdom and, personally, wouldn't fastpass it.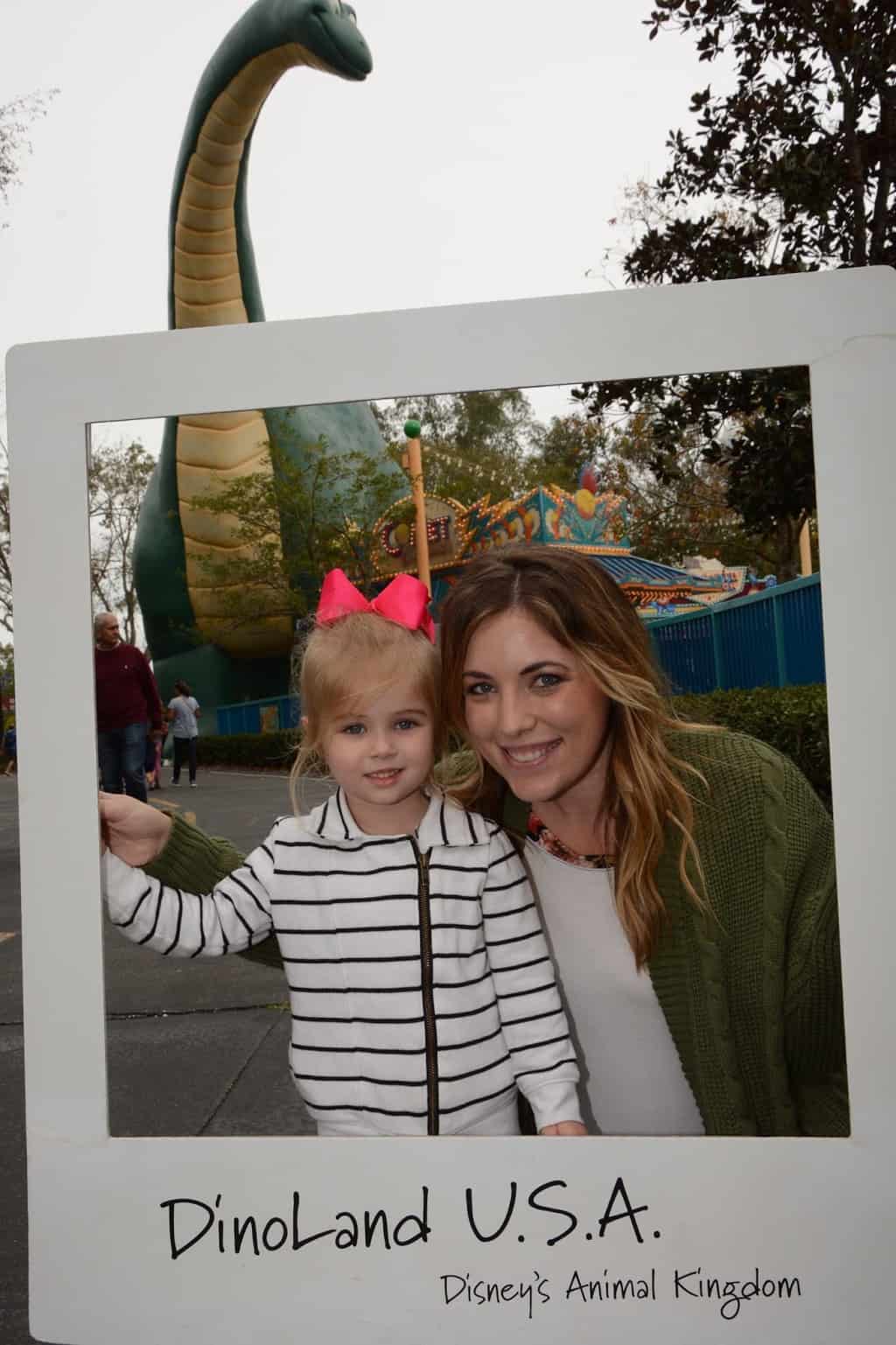 Rivers of Light
Our family loves night shows and experiences and seeing Rivers of Light was on my Disney bucket list for quite awhile.
The first couple of times I tried to see it, the weather didn't cooperate or the show itself had issues.
Once I FINALLY got to watch it? I was extremely disappointed.
It's the worst night show at any Disney Parks (including Disneyland in California) in my opinion. Not worth a fastpass and not even worth watching.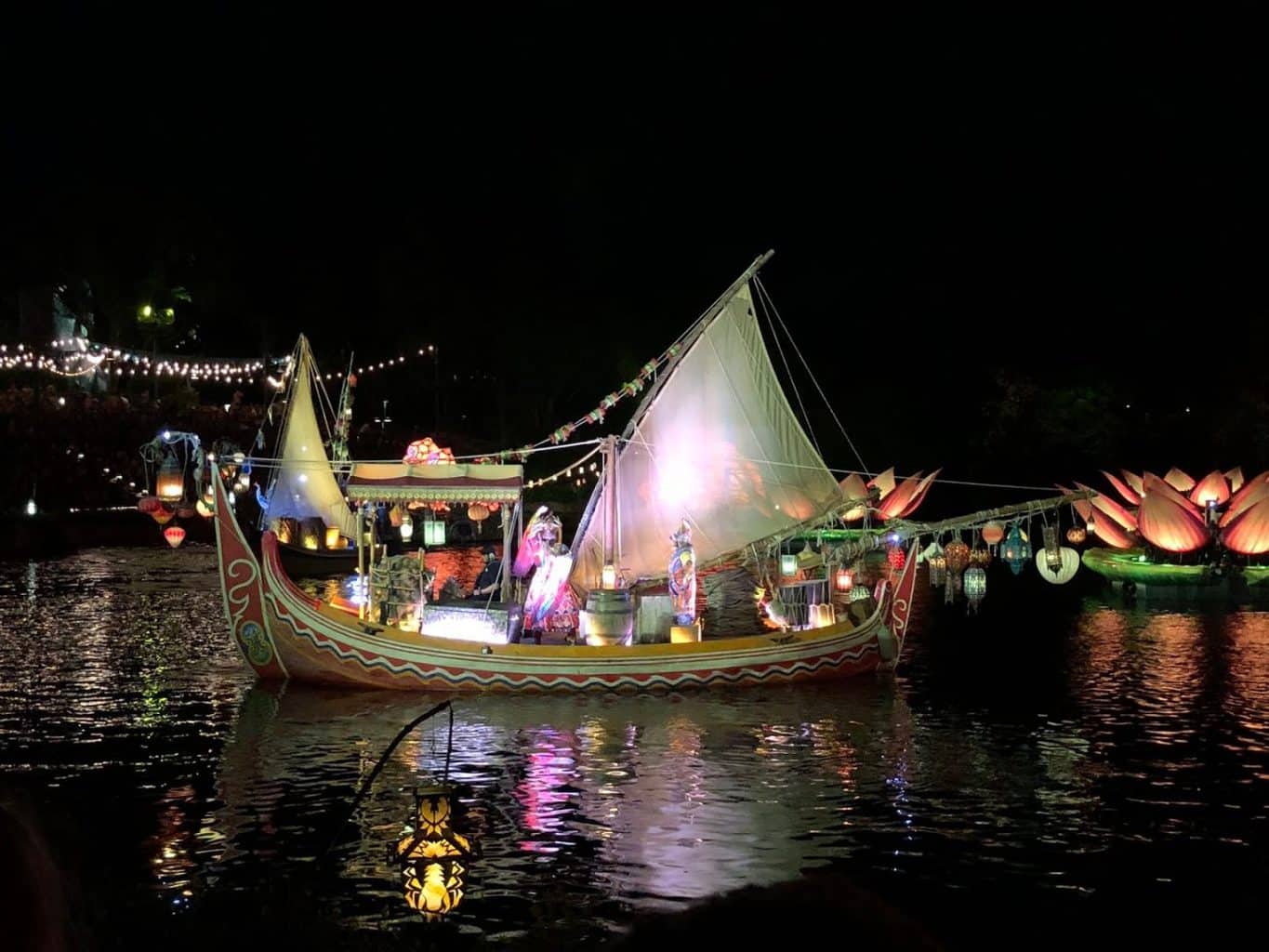 Up! A Great Bird Adventure
Animal Kingdom recently updated the bird show to include characters from Up!
I had pretty low expectations in seeing this but my kids ALL enjoyed it (age range from 1 – 10!).
It wasn't as involved at the prior bird show and had some lull, boring parts but if you have free time in your Animal Kingdom day then it's worth a watch.
I would not, however, utilize a fastpass option for it!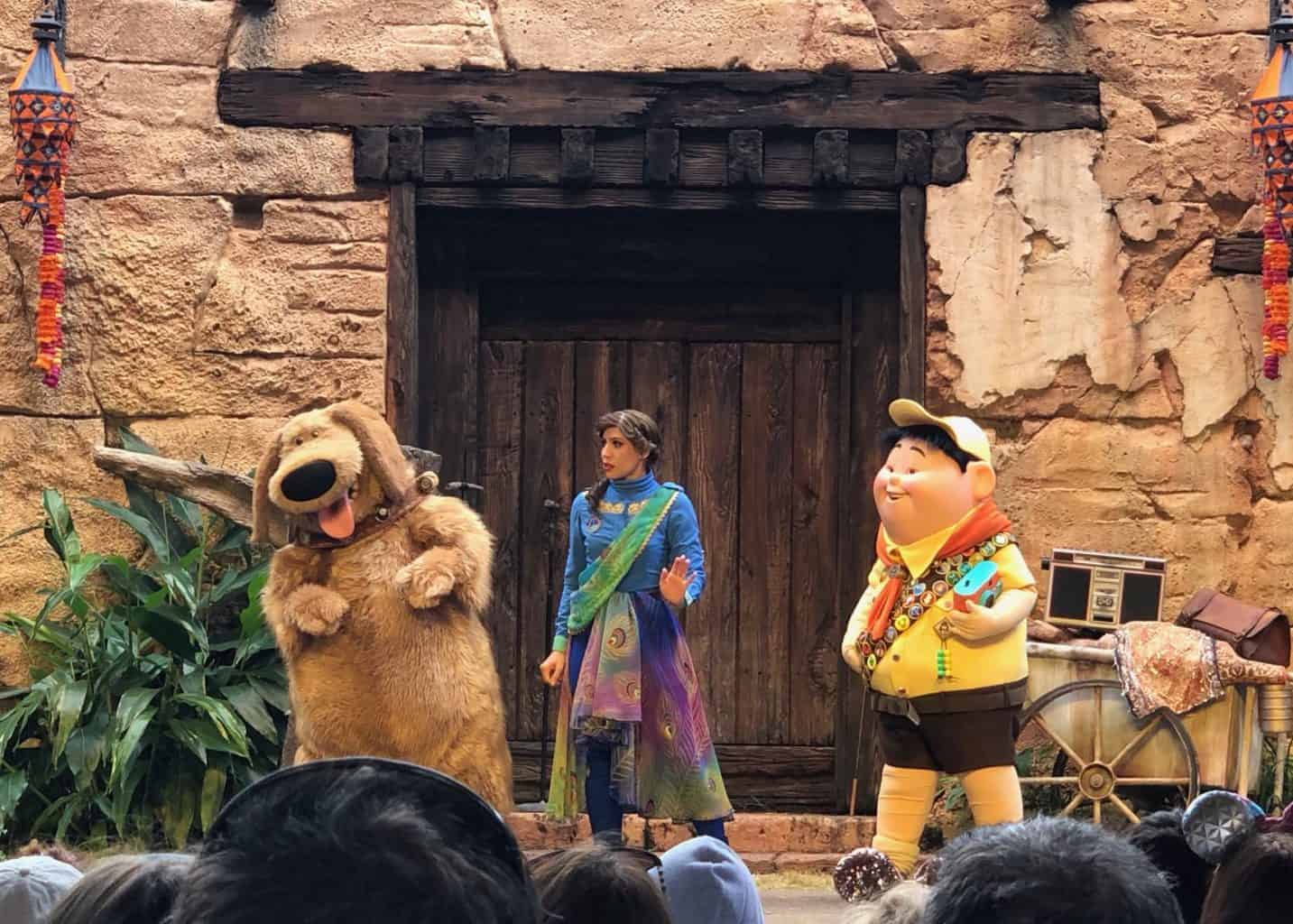 Need to Choose Fastpasses for Other Parks?
Ready to Plan Your Walt Disne World Vacation?
My favorite planning tool for Walt Disney World parks is Touring Plans. Being a member of their site allows you access to crowd calendars and daily itineraries to avoid waiting in lines! Learn more here!