Fastpass Tips and Recommendations at Epcot (2019)
Epcot is one of the four theme parks within the Walt Disney World Resort in Orlando, Florida.
Like Animal Kingdom and Hollywood Studios, Epcot has a tiered Fastpass system.
Meaning, you are able to choose one ride, attraction or experience from the first tier and then two from the second.
This really limits the benefits of having fast passes at Epcot.
If we are visiting two theme parks in one day, we will typically start the day at Epcot, run to the ride we want to do and then save our fastpasses for the second park we visit that day.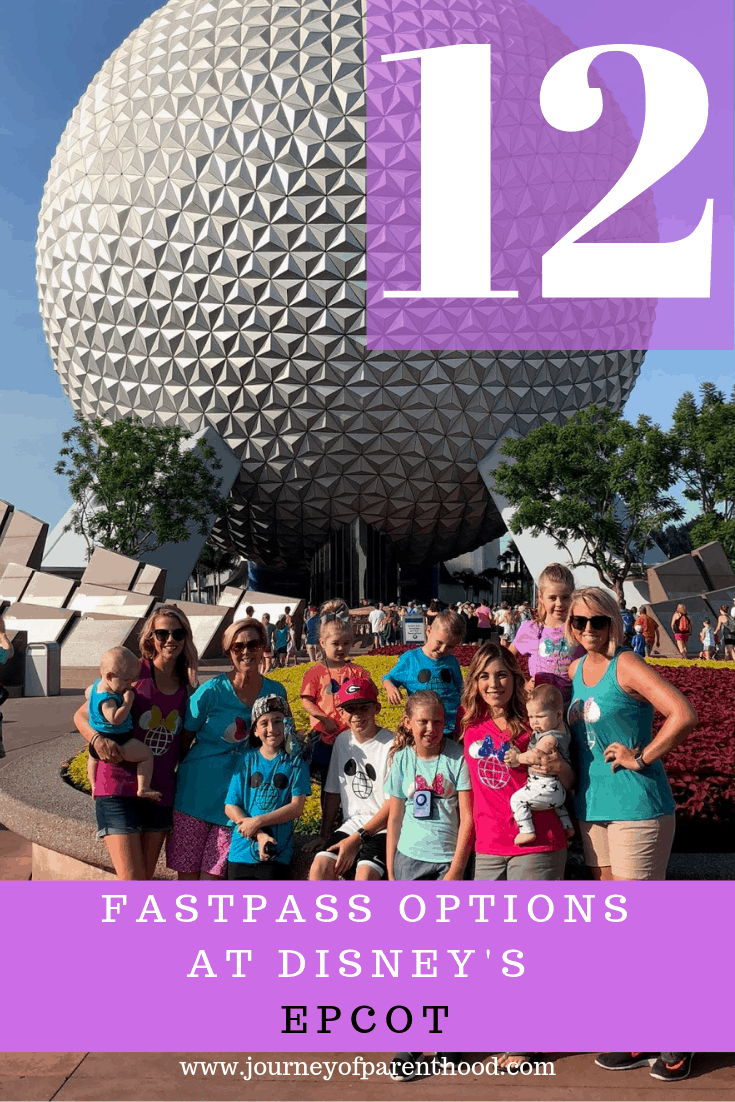 I personally LOVE Epcot. It just has this very relaxed vibe to it.
I feel the most comfortable taking my kids solo to Epcot. It is also a park where very few rides have height requirements.
Epcot has many changes on the way but for now, we are still loving one of our family favorites: Illuminations. It's a great night show and an easy one to see and enjoy from anywhere within World Showcase.
Today I'm sharing my fastpass+ picks for Epcot with details about each fastpass option!
PLANNING A DISNEY TRIP? BE SURE TO READ THESE POSTS:
QUICK TIPS FOR FASTPASSES:
Be sure to read this post to have a full understanding of the fastpass system and have everything you need to know prior to making your selections.
If you have thrill seekers in your group you will want to grab one thrill ride from tier 1 and then plan to arrive very early in order to run to another thrill ride.
Keep in mind that many attractions offer a single rider line option which makes the wait time shorter!
Epcot is pretty spread out, if you plan to do world showcase it is wise to schedule your fastpasses either very close together or very far apart to allow several hours to explore World Showcase without having to backtrack for a fastpass.
Fastpasses are less important at Epcot than any other park. Don't stress if you don't get fastpasses, aside from a few major attractions there is PLENTY to do at Epcot without a fastpass being needed (or even being all that beneficial).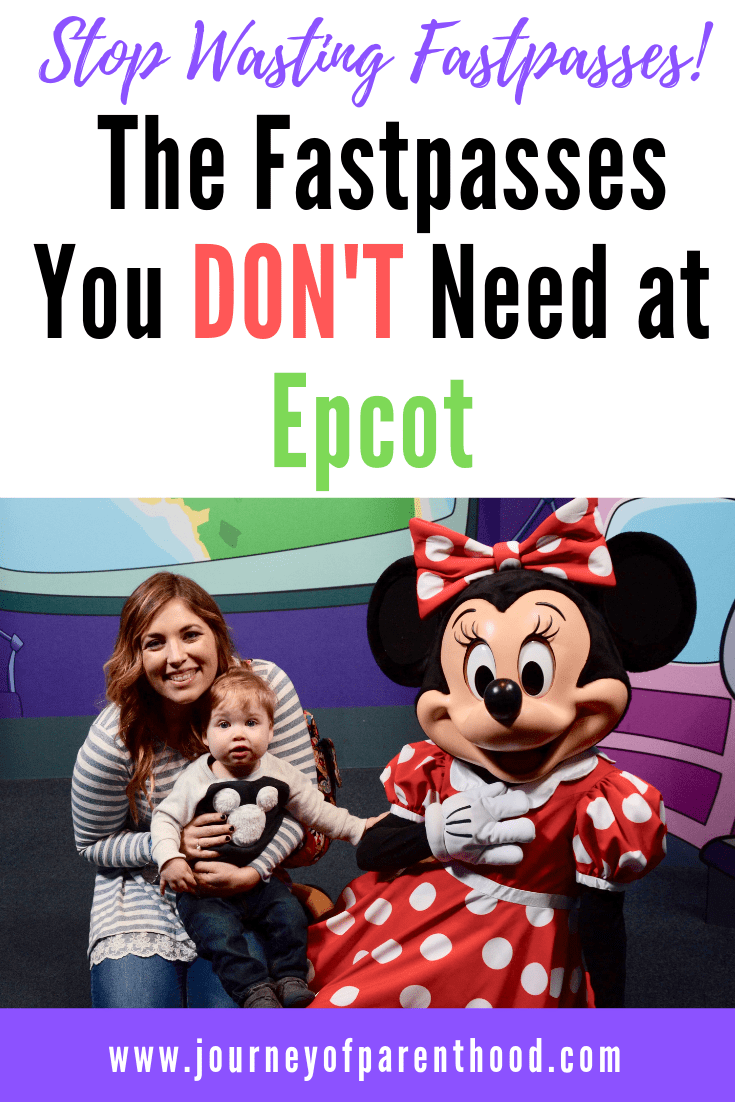 Fastpass Options at Epcot
You can select ONE of these attractions per person for a fastpass.
Tier One Fastpass Choices at Epcot:
Frozen Ever After
This is my absolute favorite ride in all of Disney.
I'm not even joking. I once left my house at 5 am completely solo so I could get to Epcot at park opening in order to ride Frozen Ever After.
I. Love. This. Ride.
Typically we're able to get a fastpass in the evening time when we book 30 days out. Or it's an easy one to hop on right at park opening.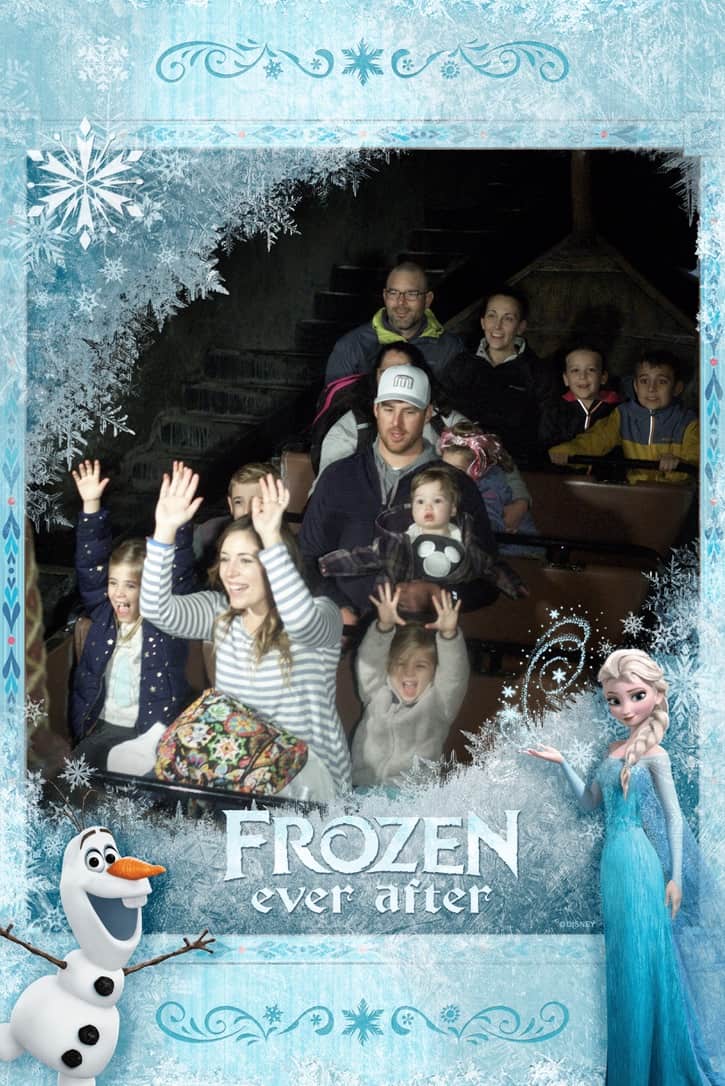 IllumiNations: Reflections of Earth
Another family favorite for us.
We've never booked a fastpass for it and have also NEVER had a bad seat to watch it.
Our favorite spot is between Norway and Mexico! We set up shop a good 45 min or so prior to start time. Grab some snacks and hang out!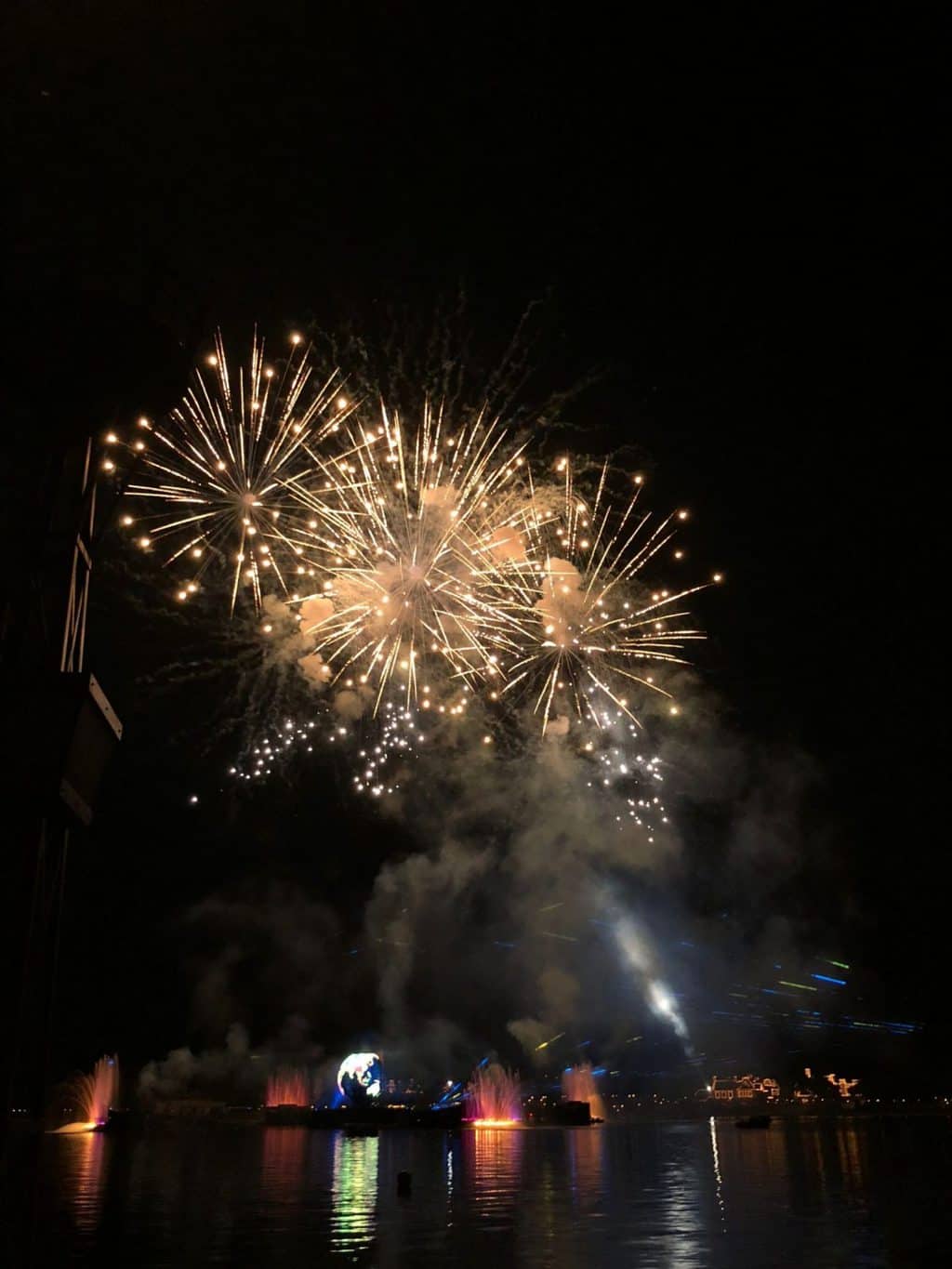 Meet Disney Pals at the Epcot Character Spot
I have used this fastpass on occasion when the thrill seekers want to use the tier one option for Test Track 😉
I LOVE character meet and greets and I love that this one is the characters dressed in their classic attire.
It's subject to change but I've never gone to this meet and greet location and have met anyone other than Mickey, Minnie and Goofy.
It's also nice because each character is separate so you are less rushed as you work your way through the room.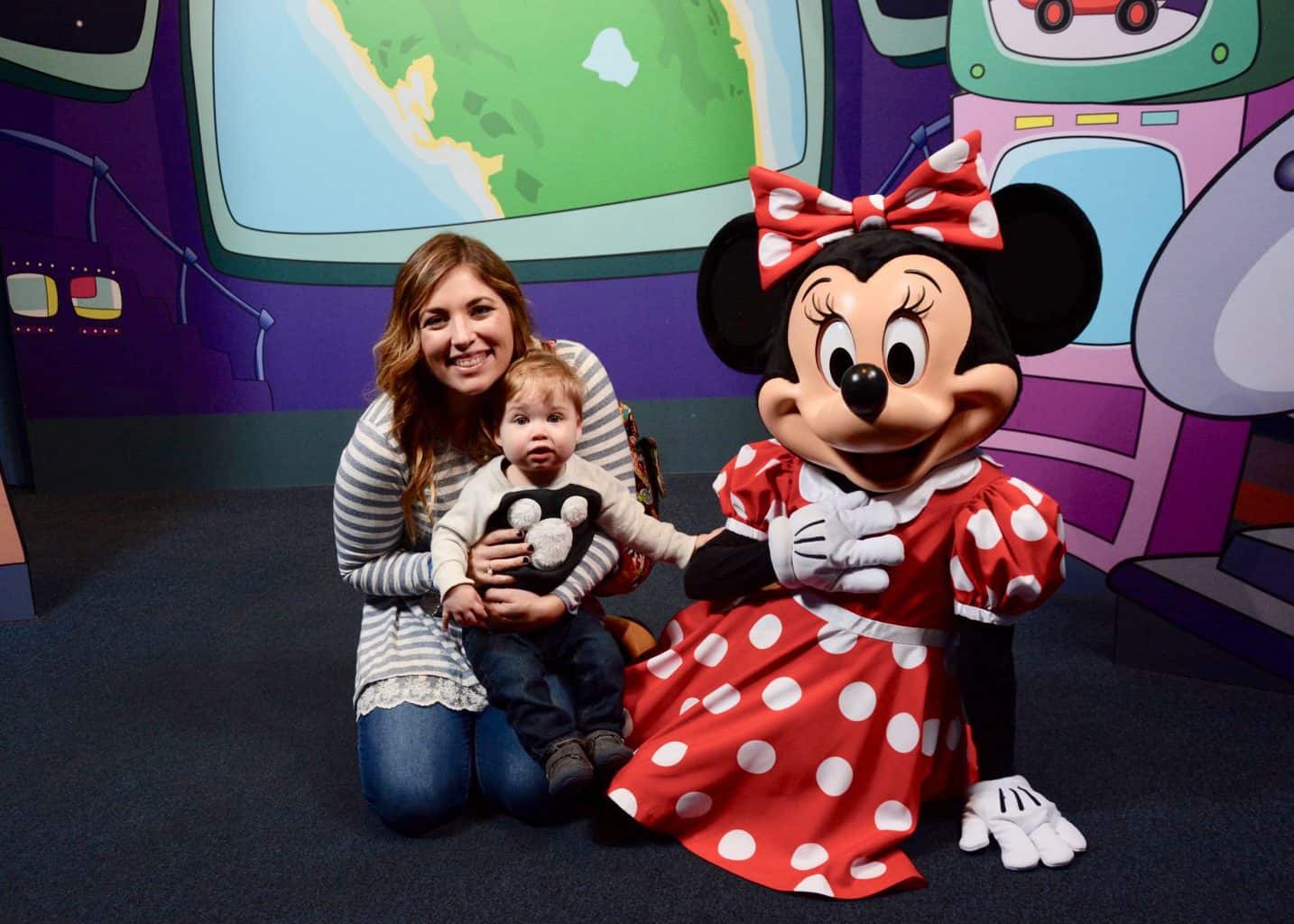 Soarin'
Height minimum of 40″
Soarin' is THE ONLY thrill ride that I do. And I love it!
If you have heights or motion issues be sure to request front row. I even get extra snobby sometimes and request both front and center 😉
You typically have to wait a cycle before you can get your desired seat, but for me it's worth that wait.
This is another one that is great to do first thing at park opening. We've gone right at opening and have been able to ride it multiple times in a row with zero wait at all.
However, if you don't have hardcore thrill seekers in your group and are unable to grab Frozen from tier 1 then I do recommend getting Soarin'!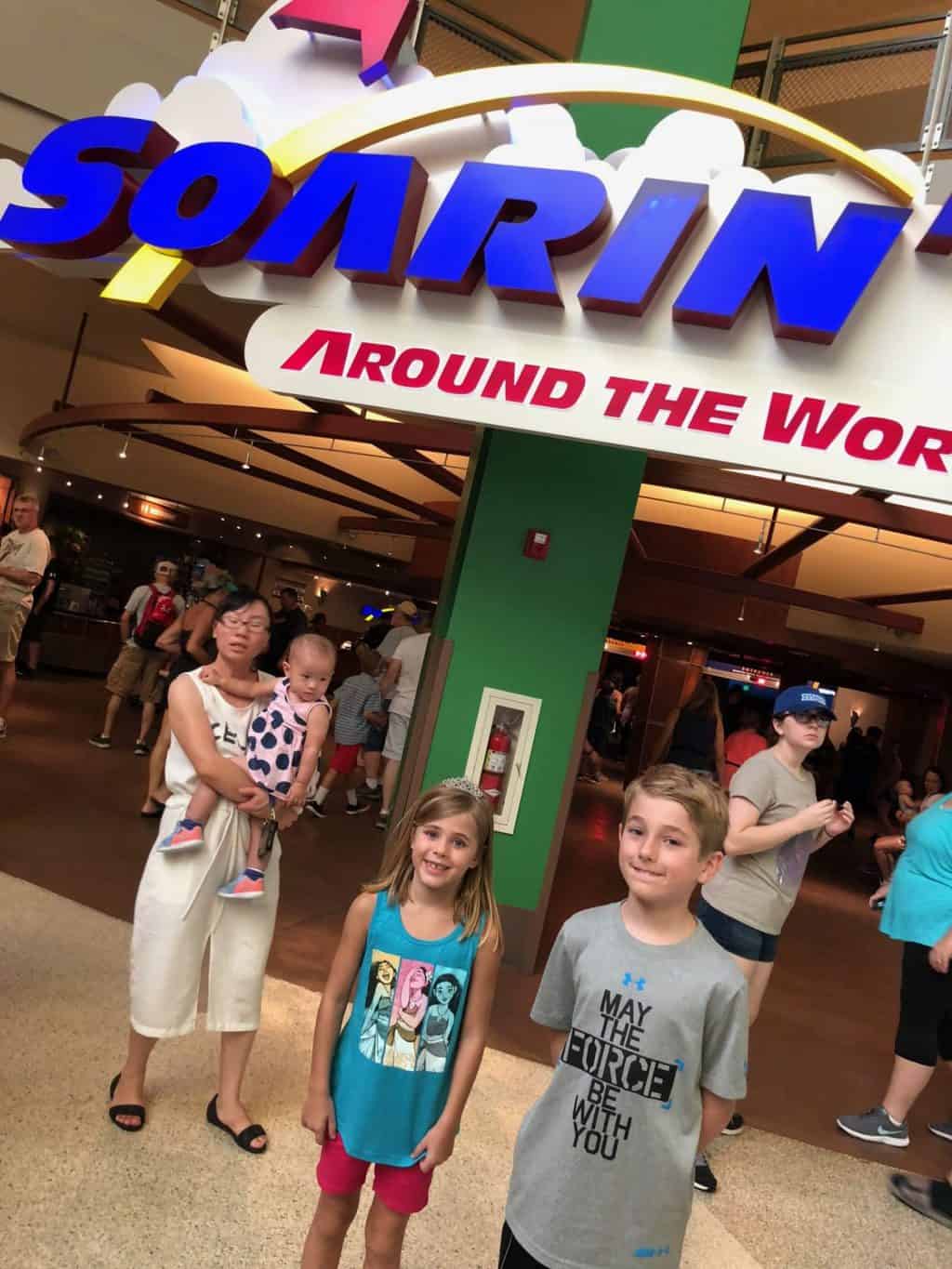 Test Track
Minimum height requirement of 40″
This is a FAVORITE for my kids. They LOVE it.
I'll never ride it haha!
A perfect pick for a fastpass or one to run to at park opening. We've never seen the wait very low on this attraction so really you need a fastpass or need to arrive to the park EARLY.
Tier Two Fastpass Choices at Epcot
You are able to select two of these per person!
And literally NONE of them really "need" a fastpass. Handy to have, sure. Needed? Not really.
(Unless you are traveling on a CRAZY CROWDED day of course!)
Disney and Pixar Short Film Festival
We've watched this once and the theater was zero percent full and it was during Spring Break.
Basically: don't use a fastpass for it.
It's cuter than I was expecting as it's in 3D and is just a run through of three of the Pixar shorts that are often presented in the movie theater prior to a Disney Pixar film.
Once even bother going to this attraction if you literally have nothing else to do!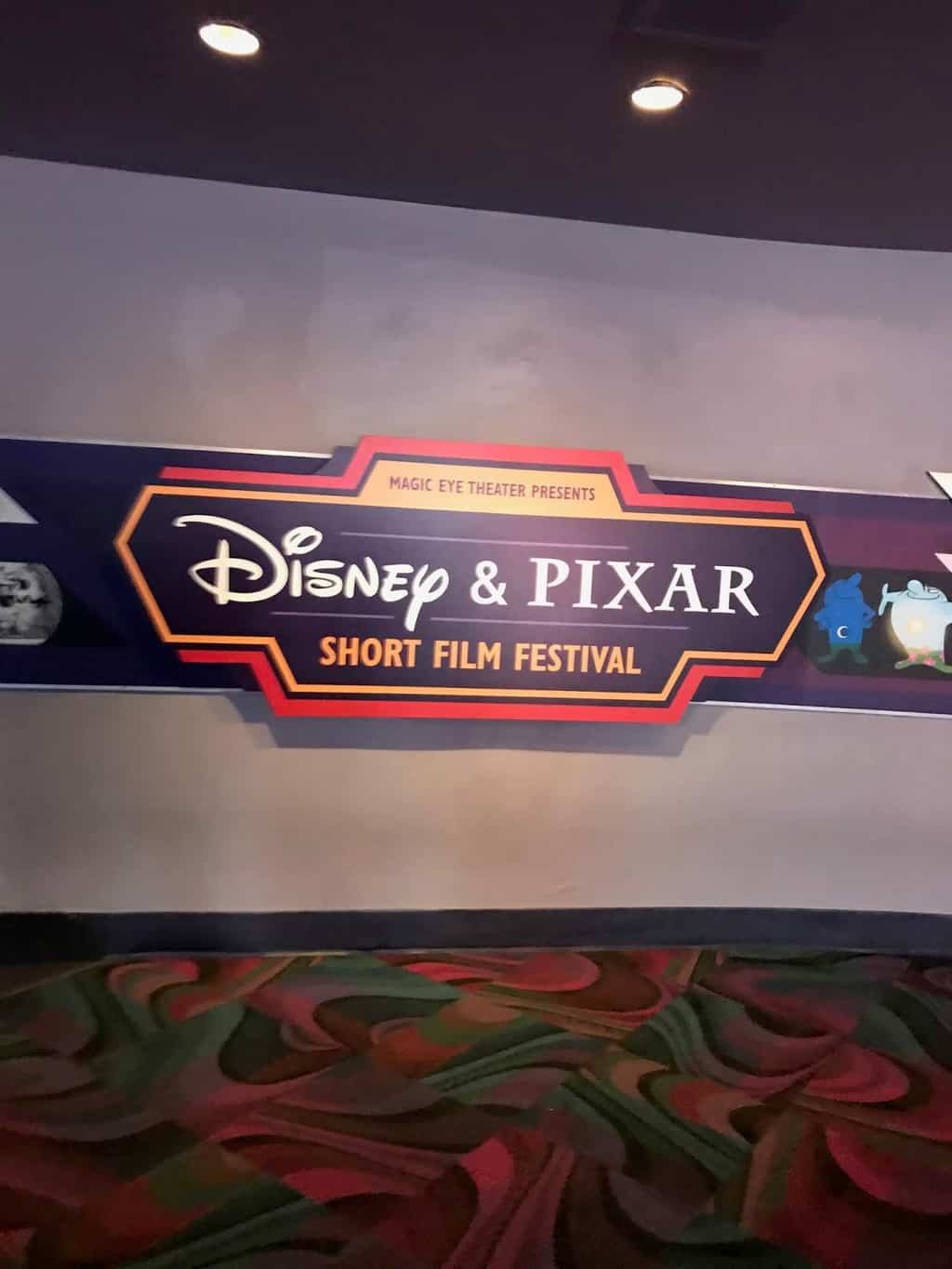 Journey into Imagination with Figment
I know, everyone loves Figment.
He's an Epcot Icon.
But the ride is in need of serious updating (rumors are swirling about it being made over into an Inside Out Theme).
And for being such an iconic ride, it's never crowded.
We grab a fastpass for it on occasion, because why not, but we've always been able to just walk on! And it's worth the ride!
Living with the Land
Many people consider this the gem of Epcot. It can get a little bit of a line going (but the line is all indoors which is nice).
It's a very relaxing ride and a more popular attraction than many of the other fastpass options.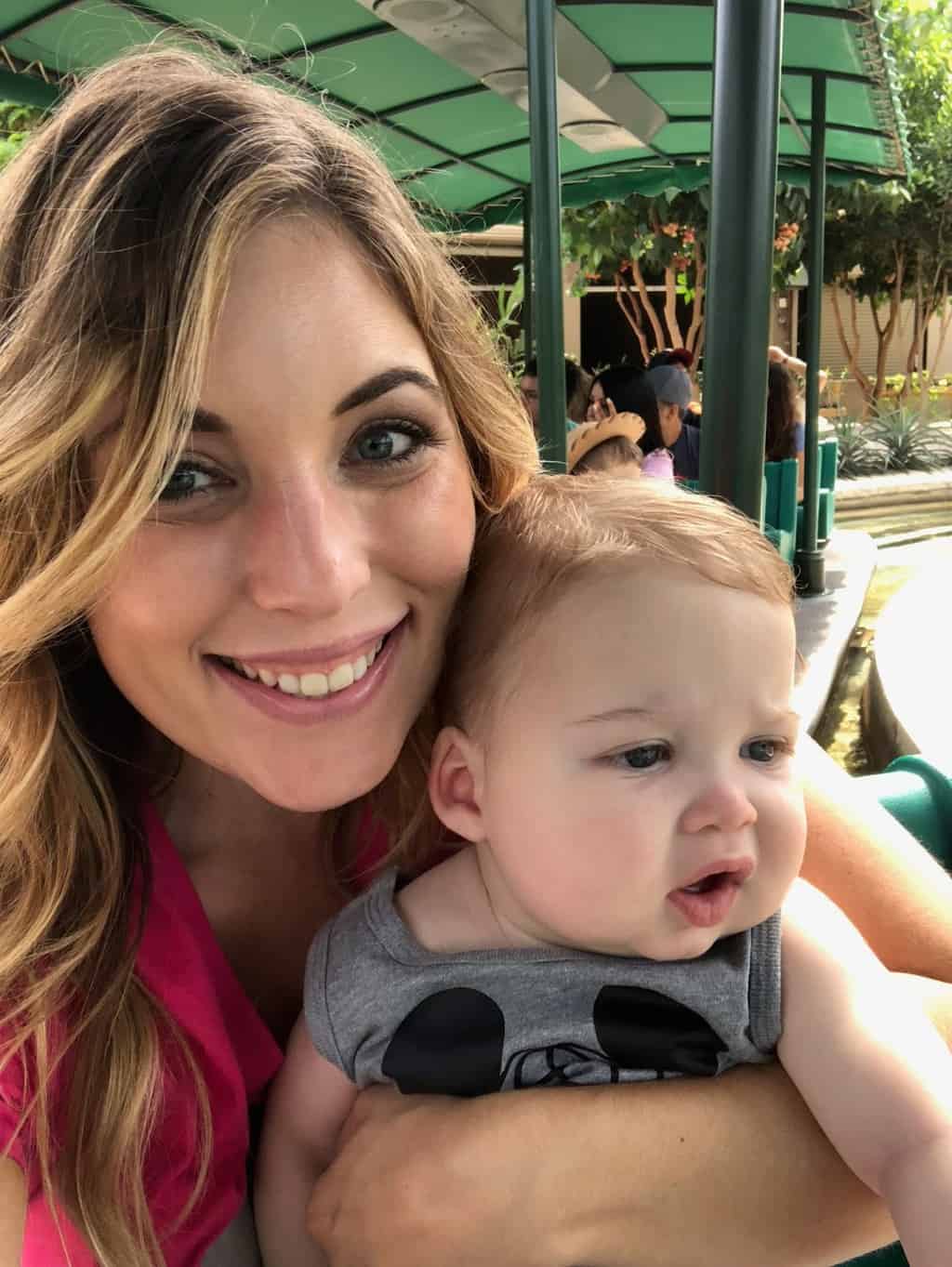 Mission: Space
There are two versions of this ride: Green is a 40″ height minimum and Orange is 44″ minimum.
I've never done either option personally but Zach said the Green isn't bad at all and the line for it is always pretty short.
Orange is the more likely to get you sick option and tends to have the longer lines as well!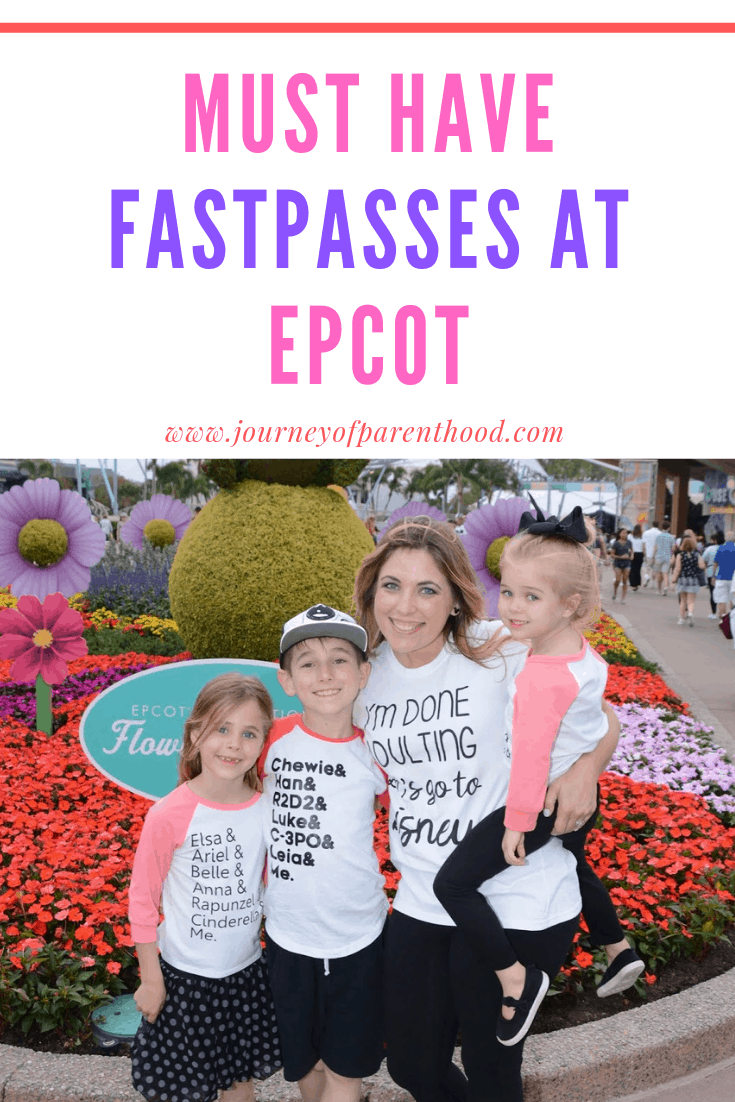 The Seas with Nemo and Friends
We love The Seas area. A great place to hang out with little ones.
There is a fantastic play place and tons of aquatic animals to see.
The ride itself is cute. Again, great for little kids. Pretty boring for the older ones. But still cute.
We've only ever seen the wait time for the ride to be as long as it takes to walk through the line 😉 However, I'm sure on very crowded days this one probably does fill up since Nemo is a well known character!
We book this fastpass from time to time!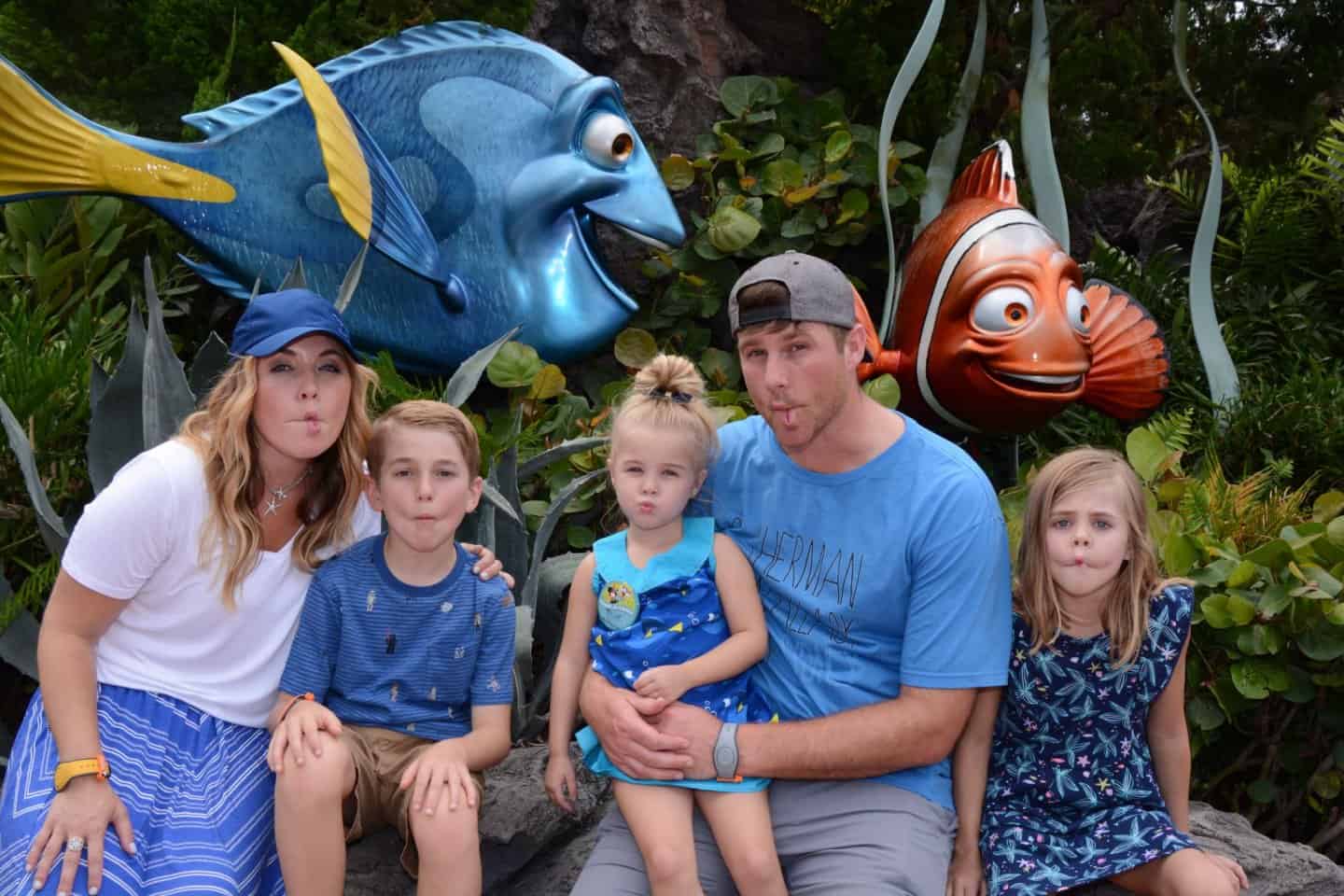 Spaceship Earth
The big "Epcot ball"? Within it lies Spaceship Earth.

And it's a fantastic experience.
Appropriate for all ages and educational too!
Being that it's located basically right when you walk in the park, it gets VERY crowded VERY quickly.
The line is also outdoors which is rough. We always get a fastpass for Spaceship Earth and we always try to make sure we ride it every time we visit Epcot!
Turtle Talk with Crush
A super cute interactive show with Crush from Finding Nemo.
It is a true show in a theater. I've never used a fastpass for it but assume it's like most shows where the fastpass allows you to enter the theater first.
Which isn't a huge advantage since all the kids go sit down front anyway.
The line can get long for this since it is so cute and fun and located right as you exit the Nemo ride. So it's not a terrible fastpass option during a crowded time of year!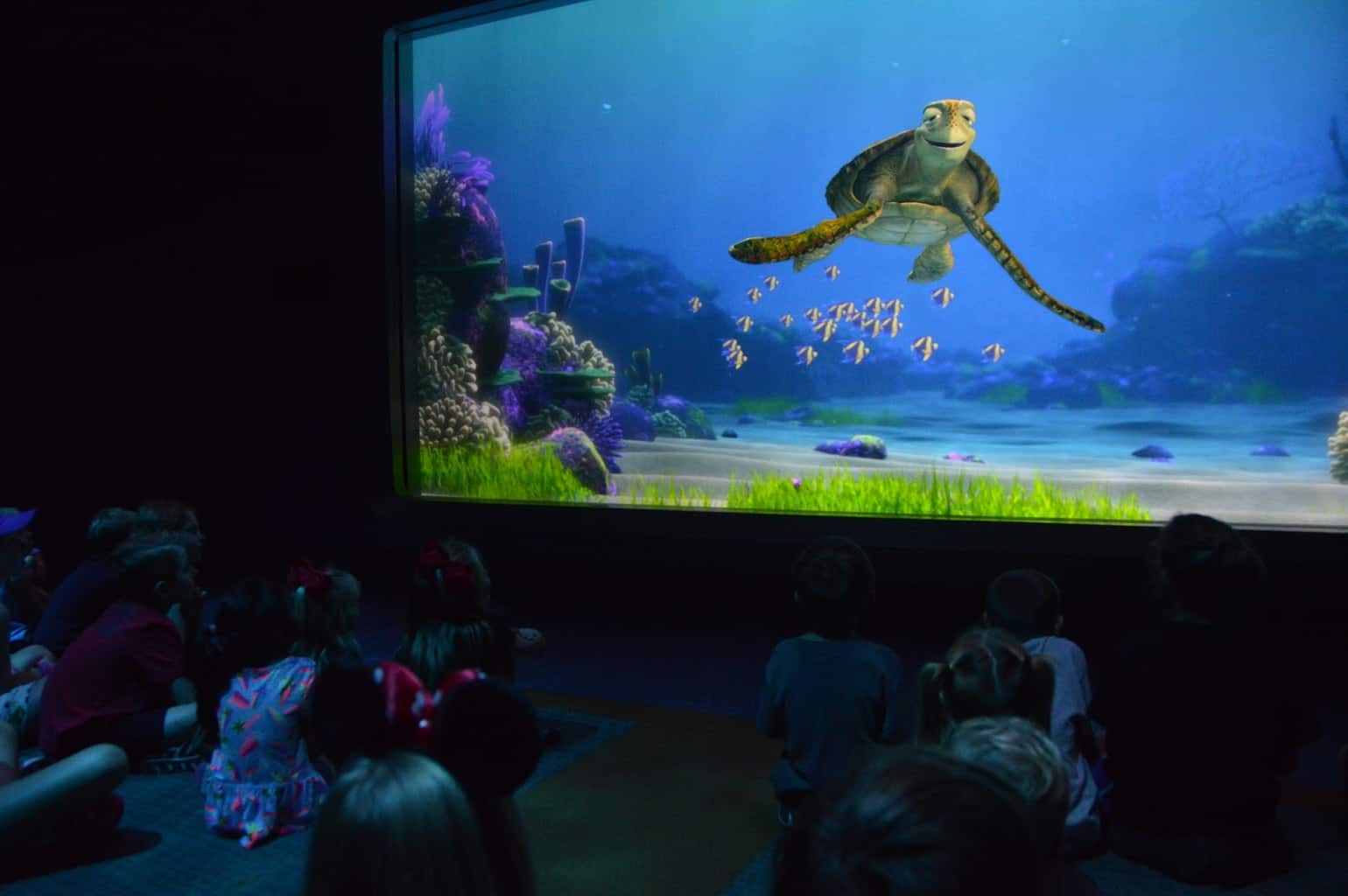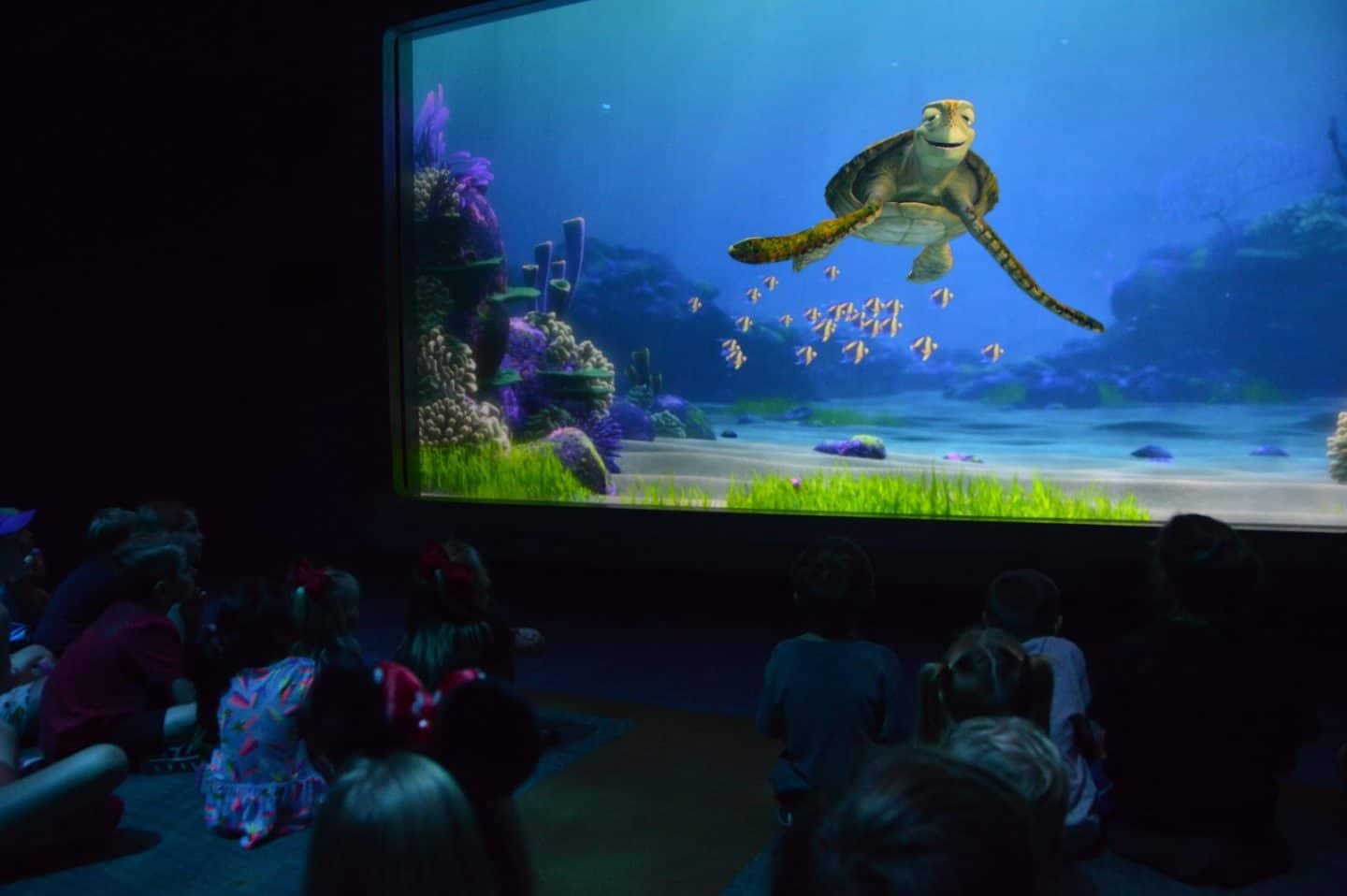 Wanting to Book Fastpasses for Additional Parks? Here All My Tips For Each Park:
READY TO GET PLANNING YOUR DISNEY TRIP? BE SURE TO READ THESE TIPS:
My favorite planning tool for Walt Disney World parks is Touring Plans. Being a member of their site allows you access to crowd calendars and daily itineraries to avoid waiting in lines! Learn more here!