Do you and your kids love Disney movies? Then these 5 easy Disney themed movie nights will be perfect for the next time you and your family want to spend a night in and have a little fun!
All moms have their "things."
The things that their children will remember into adulthood.
The ones that they'll want to carry on doing with their children and each time they do they will fondly remember their own mother doing them.
My thing? It's Disney.
My kids know I LOVE Disney and they love it too!
It's something we share and enjoy as a family and something I know they'll always carry with them long after I leave this earth.
We love Disney so much we even own a rental home only 3 miles from the parks!
—–> See more about our home and the discount we offer for blog readers here!
One way I've really incorporated our love for all things Disney into our routine is to have themed movie nights (or afternoons!) revolved around our favorite Disney movies.
When I plan for these events I plan in advance.
I know the movie we'll watch and I think up snacks, crafts, and activities we can do together that go along with the theme.
It's fun to get creative and use things we have around the house but I also love to hunt for new ideas and inspirations on Pinterest too (I have an entire board set up for Movie Themes here!).
Today I'm sharing 5 Disney movie themed nights we've done together as a family!
I'm very excited to do more of these events this summer (with a new baby needing three naps a day we will be at home A LOT this summer so I need fun things to keep us busy!)
Disclaimer: post contains affiliate links.
Brave Themed Movie Night
Brave is such an underrated Disney Pixar movie.
It makes for a super fun theme day because it's not one that is as popular and used as often as other Disney movies!
A super fun, and easy, craft to do along with this film is to do bear paw painting!
We went through all of our Little People toys and picked out all the bears (great way to help kids learn about the different types of bears too and an easy way to talk about colors etc) then got out the paint and some paper and let the creative bear juices flow!
Even little ones can enjoy this!
Merida's family lives in a castle but so do tons of other Disney princesses too so this castle craft could easily be incorporated into just about any movie theme 😉
I kept the shapes very simple so my son could work on his cutting skills.
I drew out all the shapes for him and had him cut them and paste them himself to create his castle.
For my daughter, I cut all the shapes and had her help Mommy apply the glue!
Drawing all the characters around the castle was the most fun part!
Almost every single movie theme I do with my kids involves color pages.
It's easy to find TONS of free printable color pages and it's a great thing to keep the kids occupied while I'm setting up the next activity or preparing the themed food!
Another princess related craft is crown making!
I literally just drew out a crown shape on some paper, cut it out then let the kids color it and glue on fun pieces to make it look more "royal"! They loved it!
For our snack, we had bear animal crackers
And bear claw cookies!
For the cookies, all you do is make regular chocolate cookies and put some cashews on for the claws!
We always gather up all the stuffed animals we can find that fit our theme when it's time to watch the movie!
Finding Nemo / Finding Dory Movie Theme
Both of these movies are so similar that our activities could work for either!
When we did this day, Finding Dory wasn't actually out yet so our theme was based off Finding Nemo. 
We have a lot of cute ocean fitting attire so we rocked it for our special day!
We also ended up doing a Finding Dory/Finding Nemo birthday party later on, too!
Coloring pages for the win 😉
Let's Go Fishin' is a super fun family game to play together that helps work on hand-eye coordination and can even be great for discussing colors!
It's fun to look for ways to incorporate things we already own into our themed days and this game fit perfect with our Finding Nemo activities.
For a craft, we made our own Crush and Squirt turtles!
I love a good paper plate craft because they are always so easy and who doesn't have paper plates sitting around? Right?
Ready for our movie!
For a snack we had goldfish (our Nemos!) and blue jello (for the ocean)
For lunch, I made hot dogs and cut them part of the way up for tentacles then placed it over a bed of shell macaroni!
Before nap time we read our Finding Nemo storybooks!
And of course, we had to be little fish ourselves and go swimming!!!
The Good Dinosaur Themed Movie Night
The Good Dinosaur is another less popular movie choice but one that truly has endless options for themed activities.
What kid doesn't love dinosaurs?!?!
Since I have a son it's important to me to make sure to find things he truly loves and enjoys and The Good Dinosaur is great for both boys and girls!
We kicked off our day with Dinosaur Oatmeal!
Pro mom baking cookies 😉
I made homemade cookies and before baking them I let the kids make dinosaur footprints in them with toy dinosaurs we had at the house.
Even the littlest helpers can have fun doing this!
And letting them make the footprints before cooking is the safest bet so you don't have to worry about them getting burned!
Shaving cream is ALWAYS a simple way for kids to have super fun!
I use cookie sheets and baking pans to contain the mess and pulled out all the dinosaur toys we could find.
It's fun to let them play in the shaving cream and then super easy to clean up 🙂
I also bought some cute clay dinosaur magnets and let the kids paint them!
We did this movie theme day several years ago and my kids still have their dinosaur magnets in their room 🙂
A great older kid activity is to free draw.
I like to show examples and allow my kids to copy as my children tend to do better with instruction rather than just free-range!
I thought the dinosaurs my son, Kye, drew were awesome!
For our themed meal, I used green peas as grass, string cheese with raisins and bits of blueberries for trees and bushes, dino chicken nuggets with mustard for the sun!
The kids enjoyed displaying their artwork and rounding up their dino friends to watch the movie together!
Alice in Wonderland Themed Movie Night
Alice in Wonderland is a classic Disney movie and a must-see for any generation.
Who doesn't love the Mad Hatter and his crazy un-birthday tea party? Such an easy event to re-create at home!
Gotta include some festive hat-wear!
Have a merry un-birhday!
More coloring sheets for the win 🙂
For this lunch I did caterpillars out of grapes, trees out of stick pretzels and yogurt raisins, bunny-shaped mac and cheese and heart cut out bread
For our movie snack, we had gummy worms 🙂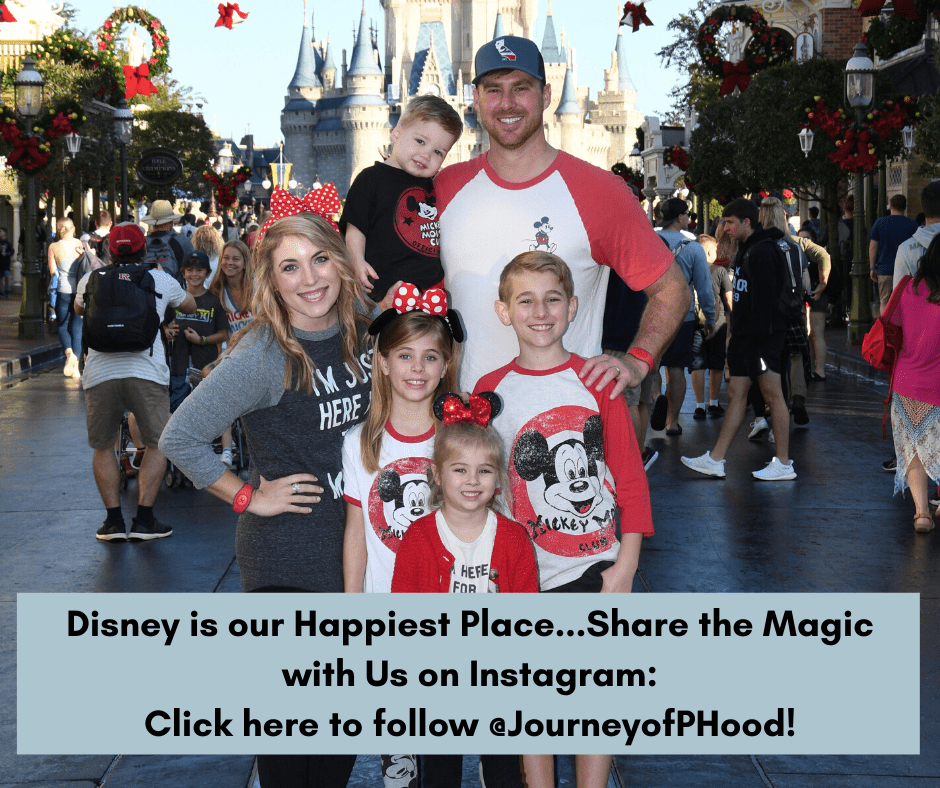 The Princess and the Frog Themed Movie Night
For our Princess and the Frog movie theme day I printed off a fun menu.
We hadn't watched this movie as a family since our son was very young so we did this one as a dinner movie and all watched it together!
I even made up this cute menu:
While dinner was cooking we did our crafts! Super simple frog hats out of green construction paper!
And we made our dessert treats!
All you need for some frog cookies are regular pretzels, oreos, green m&ms and a little frosting to stick it all together (peanut butter can also work as your "glue"!)
We also put together these adorable frog face apples!
Just take two green apple slices and put peanut butter between them.
Wedge in a slice of strawberry and put a dab of peanut butter on two raisins to attach for eyes!
Yes, more color pages 😉
As part of our French-themed meal, I bought some crepes to make for the kids!
And what's a New Orleans theme without beads?
Artwork on display for our family movie event!
Moana Themed Movie Night
I'm a HUGE fan of Hawaiian culture so this theme was my favorite and I got the most into it.
I actually used this themed night as a way to surprise my kids with the Moana movie when it was released on DVD!
My favorite were these Moana boat desserts!
I used blue jello in clear cups and then topped with sprinkles of graham cracker crumbs as the sandy beach.
Then I made boats out of pieces of chocolate wafers with a toothpick and little hand-cut flag I drew in like 2 seconds.
Thank you Disney for making the heart of Tafiti symbol so easy to somewhat copy 😉
Gotta have Hawaiian sliders for an Hawaiian themed dinner!
And Hawaiian punch with little umbrellas!
I host a lot of themed birthday parties for my kids and have come to have quite the collection of items that fit for this movie-themed meal!
Donut holes represented coconuts and I used Hula Girl kabobs for some fruit!
The kids were BEYOND excited to own the movie and get to watch it as a family!
We know the way!
Disney Themed Movie Nights
There you have it!
A round-up of 5 of our favorite Disney themed movie nights!
I'm already planning out many more ideas for this summer including Pete's Dragon, The BFG, Aladdin, Cinderella, Onward, and many more!
Planning a trip to Disney? I highly recommend seeing THESE movies before you go!
For more fun, easy, ideas for kids be sure to follow me on Pinterest!
And to keep up with all our family fun check out my Instagram Stories 🙂 
Today is also Pinterest day with the Babywise Friendly Blog Network.
Visit all the bloggers today for our topic on Summer/Kid Activities: