Something I've LOVED to do since first starting my blog is to put together giveaways for my readers and now that has also translated over into Instagram and the following there as well. It's always been fun to give things away and gift-giving is totally one of my love languages so I see it as a way to show my love for those who have stuck by me for this long 😉
Recently I thought it'd be fun to do a giveaway for a cute beach bag and put a couple of my favorite summer items along with it. As I started to think about summer things that I LOVE I realized…I feel pretty dang passionately about SUMMER.
I love it. My favorite me-time activity is laying out in our pool reading. I love the sunshine. The sun kissed babies running in the grass. Making memories as a family on summer vacation. I LOVE SUMMER.
And that has led to me also loving some summer items. Summer essentials for moms, if you will. I realized that the "must-have" items I tend to be asked about the most frequently are my summertime favorites and thought it'd make for a fun blog post as a place to keep all of my recommendations and tips and favorite summer essentials for moms in one place to easily reference in the future!
If you're not following me already over on Instagram…come hang out 🙂
If you're looking to refresh for summer with the must – haves and fun mom essentials then I've got you covered: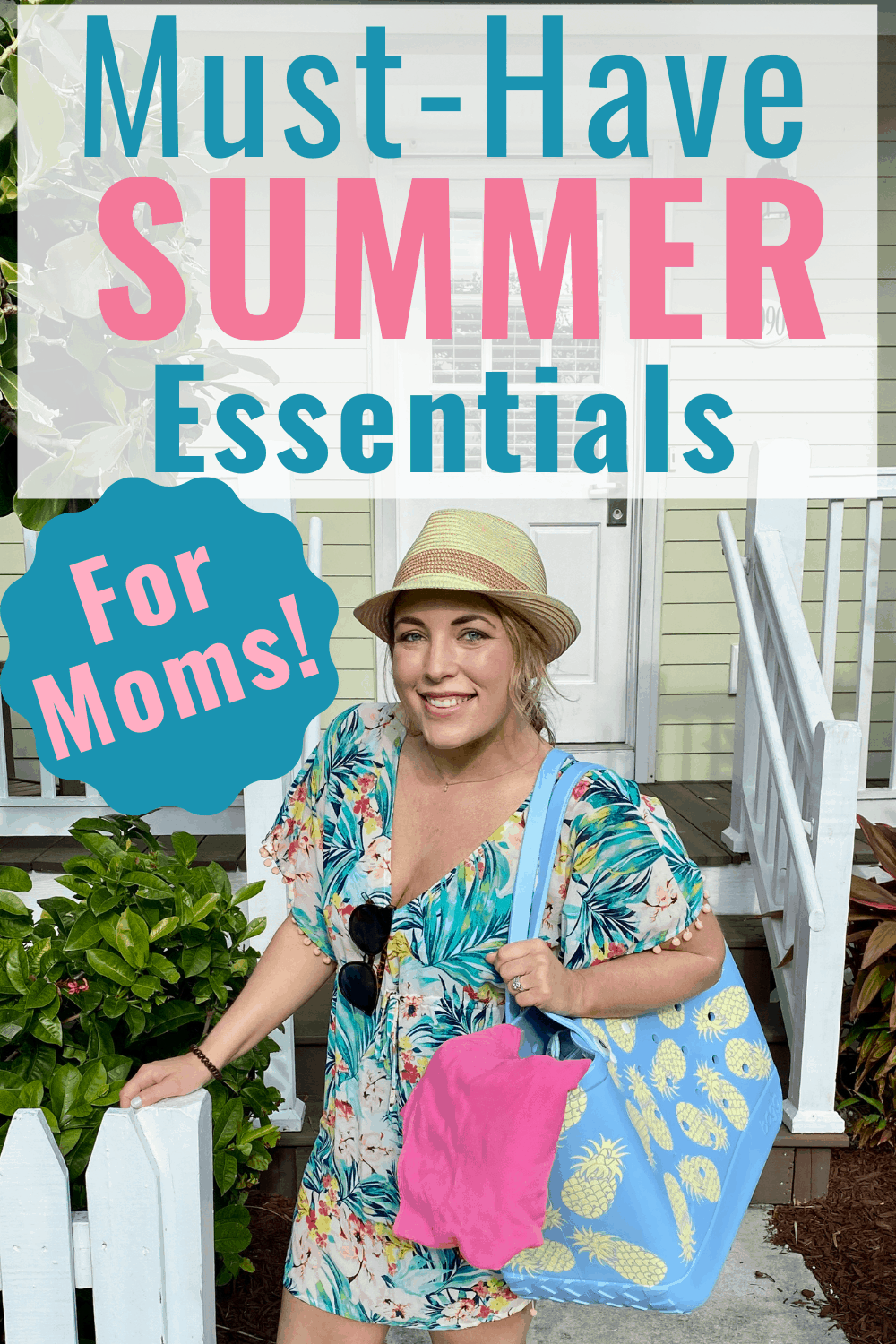 Best Summer Essentials for Moms
Here are all of my must-have favorite summer essentials for moms. I love 'em ALL and had to keep stopping myself from over-gushing about everything I'm sharing in this list. I hope it's helpful to others too:
You can also see my favorite summer essentials for moms in my Amazon Shop Here!