It's that time of year again… Black Friday time! Check out the best Black Friday deals of 2022 at Amazon, Target, and more!
I update this post every year for Black Friday and feel like it really helps my mental load to be able to ENJOY my trip over Thanksgiving while also being able to share all the epic deals to be had so it's become a yearly tradition!
Most Black Friday deals start well before Black Friday and many items may sell out or go in and out of stock. Prices my fluctuate as well!
I will be adding to this post throughout the week, particularly on Thanksgiving Day and Black Friday as well.
I highly recommend bookmarking this post and coming back to check in for updates!
I learned during Amazon Prime Day that it was easiest to update the blog post with links more-so than try to share them all on Instagram. Deals happen too fast for how slow IG is 😉 So I recommend checking in here most often but also be sure to check in on Instagram (in my Stories) and possibly as well as on my Facebook Page where I will also have a post dedicated to sharing the deals as they come in!
I personally loathe Walmart's website. It's not user friendly at all! So I will mostly be sticking with Amazon and Target as I am a fan of both sites. However, do scroll all the way down as I will probably add additional merchants as I find the deals!
If you have a Target Redcard don't forget that it saves you an additional 5% off. Often that can make the item cheaper than Amazon even when both sites show the item for the same price.
Learn more about the Target Redcard HERE!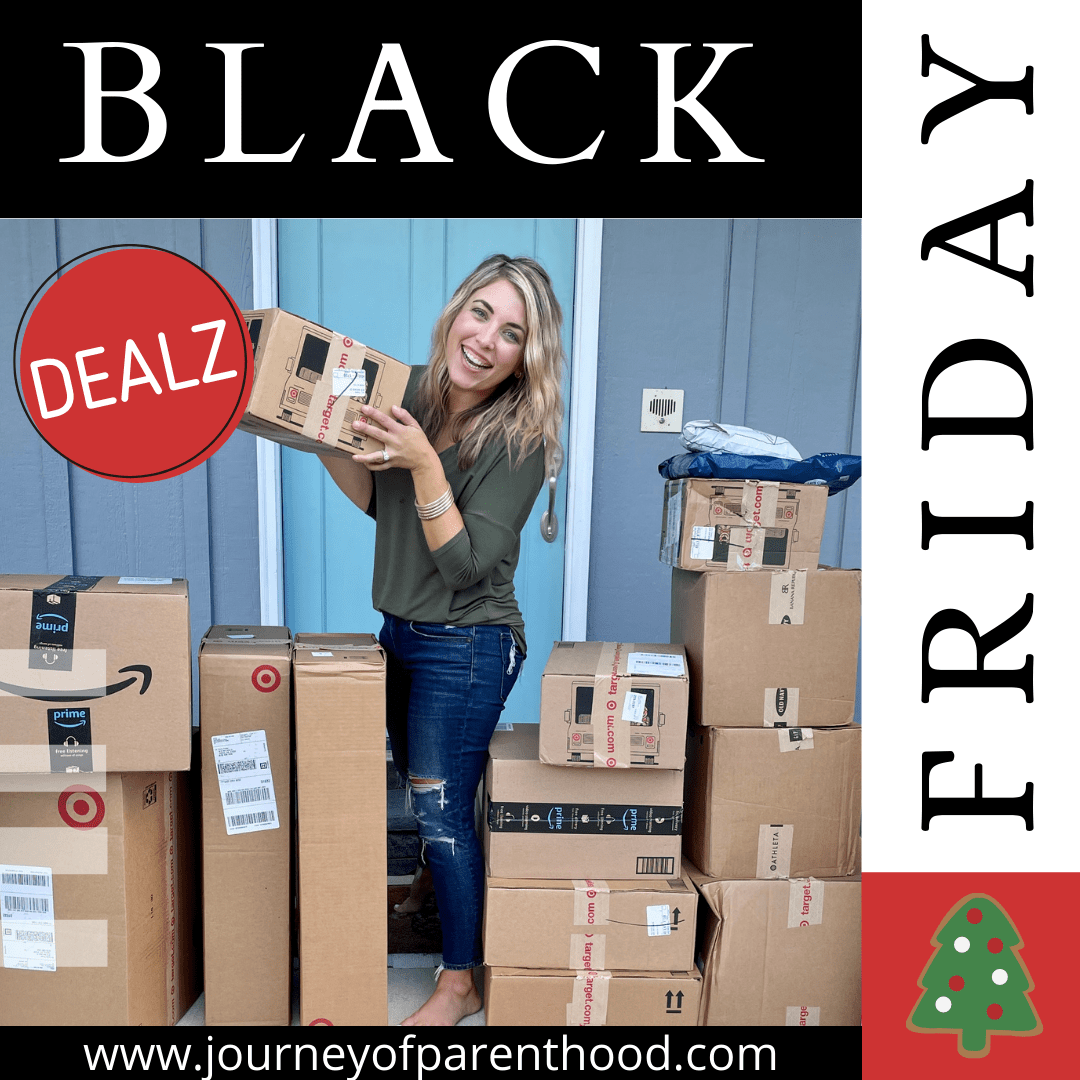 Pro Tips for Black Friday Shopping
My biggest tip for Black Friday Shopping is: BUY NOW, RETURN LATER.
I keep a spreadsheet going of how much I've paid for every gift I buy and I am constantly checking for a better price to come along.
Most stores have an extended return policy over the holiday season so if I find a better price on an item, I simply return the first one. No biggie!
Often deals go quickly and I'd rather deal with the hassle of returning than deal with the regret of not getting something when I had the chance.
Also if it's a "hot item" this year it can become hard to find. Things can sell out or go out of stock and then you're dealing with the dang eBay scalpers looking to charge a fortune.
So my motto is: Buy Now, Return Later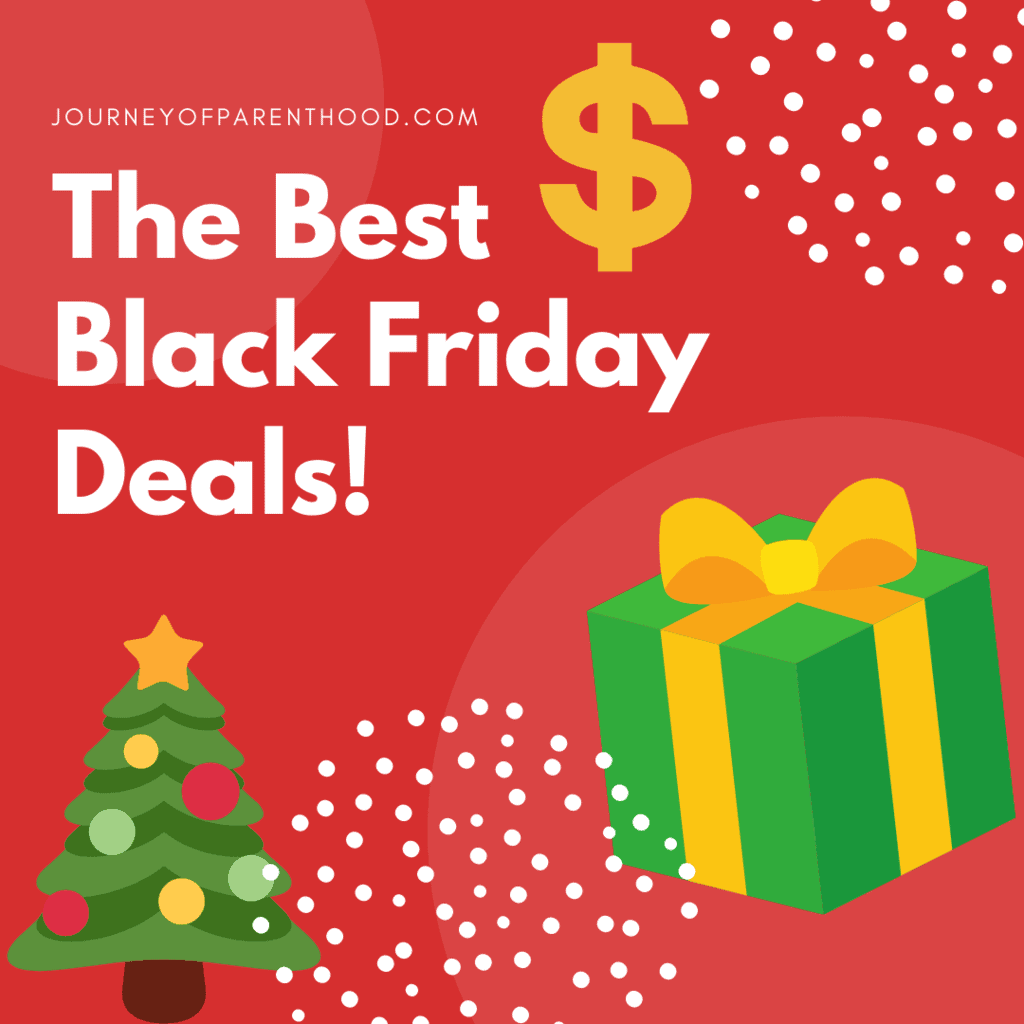 Gift Guides: Gift Ideas
I am slowly working on making gift guides and have very detailed gift list ideas for the following ages. If you're on the hunt for a gift and need ideas, these lists may help (and the will auto update with the current deals and pricing too!):
Amazon Black Friday Deals 2022
Right now, Amazon has all their Early Black Friday deals on their website and is really pushing for those early sales!
Shop all Early Black Friday Deals here!!!
Actual Black Friday starts on Friday, November 25th, the day after Thanksgiving, and runs until Cyber Monday, November 28th. They will continue to drop deals leading up to Black Friday weekend so be sure to check back frequently for updated deals!
SHOP ALL AMAZON BLACK FRIDAY DEALS HERE!!!!
Black Friday Deals: Electronics
Nixplay Photo Frame – This has been THE best gift we've EVER given to my in-laws! It's super easy to set up and photos can be added via the app or the Nixplay website. I highly recommend personalizing the gift by pre-loading it with photos. Also it does not HAVE to have wifi when pre-filled with photos. If you're looking for a gift that will be forever cherished and appreciated daily this is IT!
LOWEST PRICE EVER FOR A NIXPLAY FRAME HERE!
Electric Toothbrush STEAL on one of the top rated electric toothbrushes. I'm getting one for each of my entire fam!
Rare deal on an Apple Mac Book Air!!! Grab it before it's gone!
We LOVE our Kindle Paperwhites around here! Kye, Zach and I each have one and use 'em DAILY! Now is the time to buy for the best price!
Pack of FOUR Air Tags for only $79!!!
Tonies Starter Set on Black Friday deal – going FAST!
Walkie Talkie Deal! Over 8,000 reviews and 30% off!
Airpod Deal! 2nd generation – only $79.99! Run!
Film for Fujifilm Instax Mini – Best Deal I've Found! Stock up!
Nintendo Switch – this seems to be the lowest price anywhere has it this year!
Paw Patrol Movie DVD – Cheapest anywhere I've found it!
Phone and iPad Charger with TWO Cords. Reviews are awesome! Grabbed one for ALL my crew!
iRobot Roomba Vacuums – TONS of Great Deals!
Not really an electronic but it is a helpful tool for your washing machine! Did you know if you own a front load washing machine that you should leave the door OPEN? I've had this in my cart for awhile and am grabbing it now that it's on sale! Front load washing machine door prop
Sound Machines – We've tried SEVERAL different ones and these are BY FAR the best and longest lasting and most reliable!
Echo Dot (3rd Gen) Regular $39.99 marked down to $14.99!!! 63% OFF!!!
Google Nest Thermostat – we have this and LOVE it! Great price!
Toys and Games
Barbie Dreamhouse with 75+ accessories for over 40% off!
My girls LOVE Squishville by Squishmallows and this adorable set is only $9.99!
Magnatiles have been a wonderful investment for our family and this is an unbelievable deal on the 100 piece set!
Kye loves Nerf guns but it's a PAIN to store them. He asked for a Nerf brand storage but the reviews are AWFUL so I am buying him this sports storage solution instead – someone mentioned in the reviews they used it for Nerf so I'm hopeful it'll be a long-lasting solution!
Awesome deal on this adorable Fur Real Leopard! 44% off!
Baby Alive Dolls are one of the big Christmas wishlist items for many little girls this year and this one is on GREAT deal!
Adorable Melissa and Doug doorbell dollhouse with dolls over 70% off!
Our play kitchen is one of our most loved and enjoyed toys by our kids. We've had ours since Britt turned 1 and it's time for a replacement! KidKraft is THE BEST play kitchen and this price can't be beat!
I love classic toys – and this set of blocks is perfect! Melissa and Doug blocks on CRAZY deal (will probably sell out!)
Santa bringing a new bike? Britt had one on her list last year and this set is on sale and includes BOTH a bell and streamers!
Little People sets are SO cute and fun and great for littles and older kids love em too. This barn set is super cute and a fantastic price!
My personal favorite Melissa and Doug purchase and is on sale
Snap Circuits – Huge discount!
Kidcraft Super Vortex Racing Tower
Kidcraft Doll House – PERFECT FOR BARBIES and WAY cheaper than the Barbie Brand Houses, better quality too and includes furniture.
Ticket to Ride First Journey – this is a GREAT first strategy game for kids. Fun for adults, challenging enough for pre-teens, and easy enough for older elementary kids (Tess can follow along great). Lowest price I've ever seen this go!
Lite-Brite Ultimate Classic Regular $19.99 on sale for $12.99! This retro toy is making a comeback. Kids love these!
Melissa & Doug Examine and Treat Pet Vet Set Regular $37.99 marked down to $20.99. Comes with 24 pieces and is great for kids who love to play doctor!
Barbie Camper! Best price I've ever seen on this!
Everyone needs a baby yoda right? Especially at this price!
WOAH. Crazy deal on the over 3 feet tall Hot Wheels Track Set!
Deal of the Day on TONS of toys – Shop Them ALL Here!
Some of My Picks:
Britt has this and loves it and keeps it on display in her room! I paid WAY more for it – so this is a super steal on the Wizarding World of Harry Potter Hogwarts Castle!
Spear LOVES this kinetic sand kit and I love how the case makes it easy to clean up and store! Great price!
This is so cool and something I've never seen before that any Nerf loving kid would love! And at an awesome price! Nerf Elite 5-in-1 Challenge Targets!
Fisher Price Laugh Learn and Count Piggy Bank – My kids all LOVE this!
Grabbing this set of extra microscope slides to go with the microscope deal below (From Target) – half off!
Super cute Barbie Travel Set for over 50% off!
Crayola Light Up Tracing Board – I grabbed these for my girls last year and they were a HIT! Really good price!
Decorate Your Own Water Bottle – Excellent stocking stuffer my girls both LOVE theirs and use it!
My MIL has this adorable John Deere Ride On at her house and the kids all LOVE it! Great price – makes a great "wow" gift!
I love Kidcraft brand and this mega ramp racing set is over 50% off!
How adorable is this Little Tikes fridge? Almost half off!
Video Games
Lots of great deals on video games, we are a Nintendo Switch family so the ones I'm hunting for are for that system 😉 Kye has a Playstation 4 so I'm on the hunt for those games as well!
Some of My Picks:
Carnival Games on sale for $14.99! I have several friends who all say this is a FAV for their kids and Kye loves it!
Lego Star Wars: The Sky Walker Saga – A big gift on Kye's list and at a great price!
$20 off a game Kye is wanting this year – No Man's Sky for Switch!
Another Switch Deal – Super Mario 3D World + Browser's Fury originally $60, right now under $40!
Another great LEGO game – LEGO Brawls. Half off!
Books
Amazon's yearly buy 2 get 1 free deal is HERE!!! The best time to stock up on books!
Tip – put three items in your cart that are all close in price and then check out to maximize savings!
Here's the link to ALL eligible items for this deal 🙂
Some suggestions:
Lowest Price EVER on the Harry Potter complete box set – and part of the buy 3 for price of 2 DEAL!
My girls love Dork Diaries and this is the most recent book set with books 10-12 in the series!
Tess just discovered Elephant and Piggie Books and doesn't own any so I'm making the investment for the entire collection for her! The reviews are AMAZING and the set comes with adorable bookends too!
I AM SO EXCITED the 5th illustrated Harry Potter book is FINALLY out! These books are gorgeous and perfect for any Harry Potter fan!
Berenstain Bears and Joy of Giving
Paint by Sticker Book – Christmas (perfect for Elf to bring as a gift!)
My Big Wimmelbook At the Farm – All of these are FANTASTIC and I highly recommend them, they've helped my son as TON with his speech delay!
Hidden Hogwarts Scratch Magic – Harry Potter – Scratch magic kits are a HUGE hit with both of my girls!
Marauder's Map – Interactive With Wand! Cheapest price I've seen. Britt has it and LOVES it so much that Tess asked for it AND Britt is gifting it to her cousin 🙂
For more Harry Potter gift ideas, check out this comprehensive gift guide!
Kitchen Gadgets
Anova Culinary Sous Vide Precision Cooker Regular $129.99 marked down to $99! These are great to have in your arsenal, especially if you've been looking to get into sous vide!
Adorable Harry Potter coffee cups – in several of the favorite characters (would be great for hot chocolate too!)
ThermoPro Digital Thermometer Regular $23.99 marked down to $18.99! Always a good gadget to have!
Keurig K-Mini Coffee Maker Regular $99.99 marked down to $69.99! Get this one while it lasts – these make great gifts for high school grads and current college students!
Nugget Ice Maker – HUGE discount! If you've had it on your list now is the time to grab it!
Other Deals
Yup we bought this bidet and it's been a literal game-changer. AWESOME deal and a funny but also practical gift to give 🙂
We LOVE this travel air mattress for the kids. We used it for an entire week in Cali and it did great. This is THE lowest they ever go on sale too!
American Tourister Disney Luggage – Originally $199 now under $70!
Naked Palettes HALF OFF (smaller set)! Awesome gift and great shades for everyday use!
Larger Naked Palettes also half off!
The BEST sunglasses – look good on literally everyone! I've bought them FIVE times!
Another favorite item of mine – this necklace set is not only one I wear all the time but it's also a favorite gift to give!
This jacket has over 23,000 reviews! I own it and can agree, it's worth the hype. Lots of colors and a fantastic price!
Cutest Disney Themed Sunglasses – the lenses open too! Only $5.99!
Also, Amazon is really trying to compete with Etsy this year by promoting small businesses, which means some great deals for Black Friday 2022! Here are some picks I think are worth checking out:
Avacraft Stainless Steel Mixing Bowls Regular $49 on sale for $39!
Stretching Bands for Home Fitness & Exercise $14.99 plus an extra 10% off coupon – great for kickstarting a new workout routine!
Target Black Friday Deals 2022
Home
Keurig K-mini Single-serve Coffee Maker – 50% off!!! Perfect for a kitchen, office, or a kid heading off to college!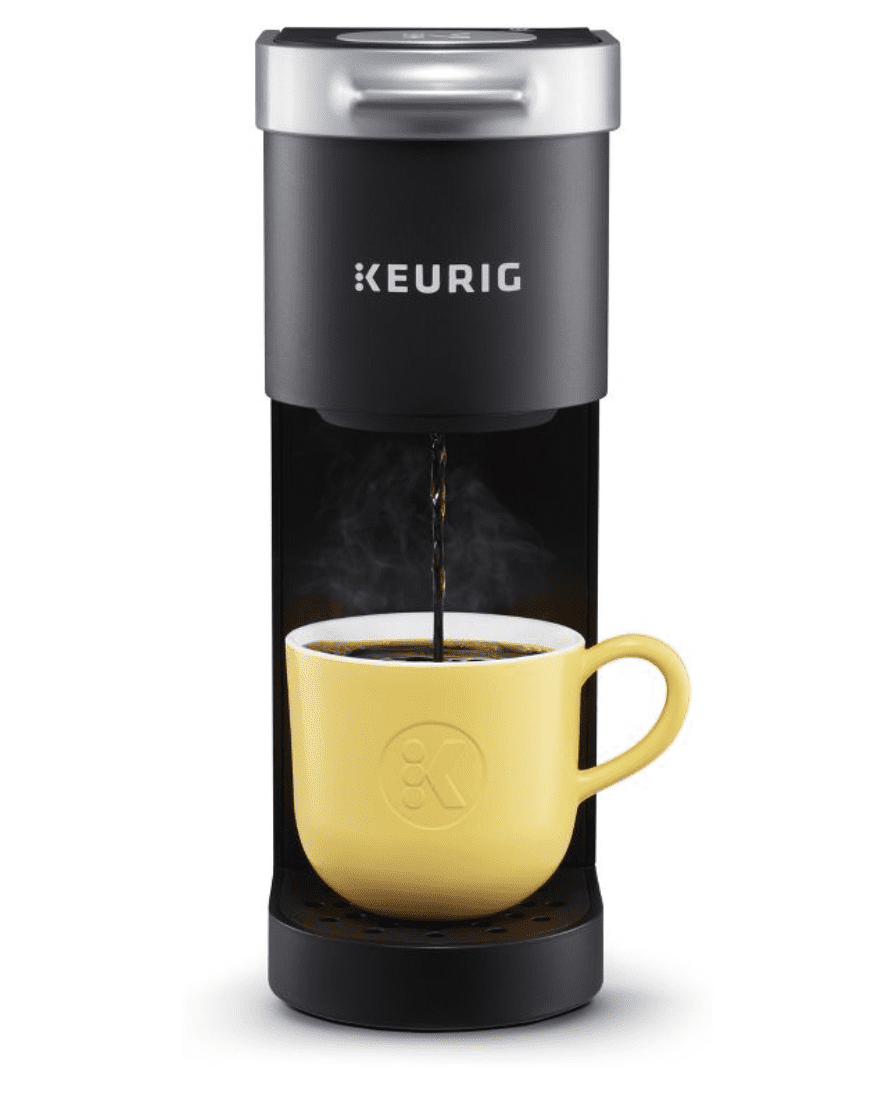 Electronics
Beats Studio3 Noise Canceling Wireless Headphones Regular $349.99 marked down to $149.99 (any colors)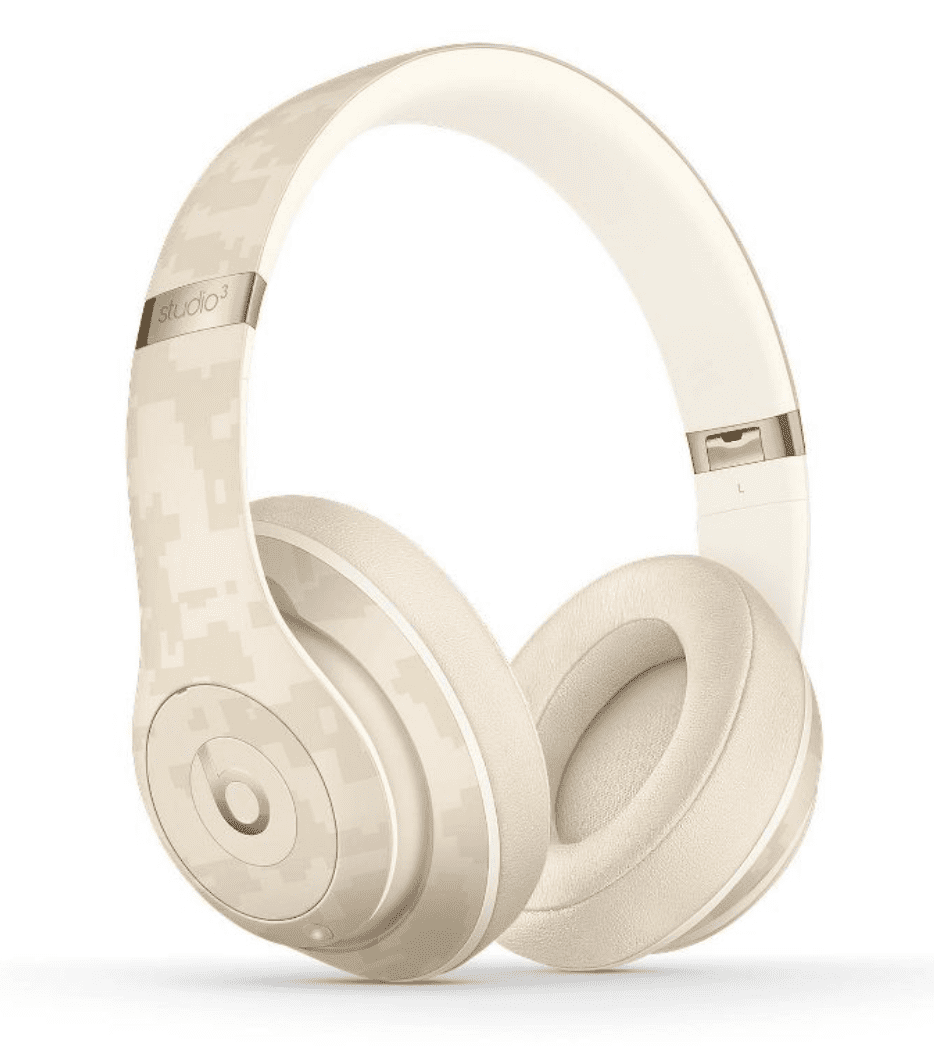 Beats Solo3 Wireless Headphones Regular $199.99 marked down to $99.99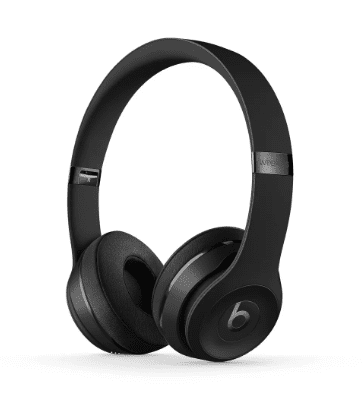 Apple AirPods with Charging Case. This is a GREAT deal for AirPods! Use RedCard for additional 5% off. Regular $129.99 on sale $119.99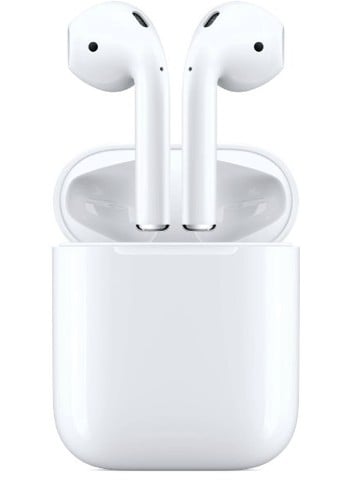 Altec Lansing Hydramini Waterproof Bluetooth Speaker Regular $29.99 marked down to $23.99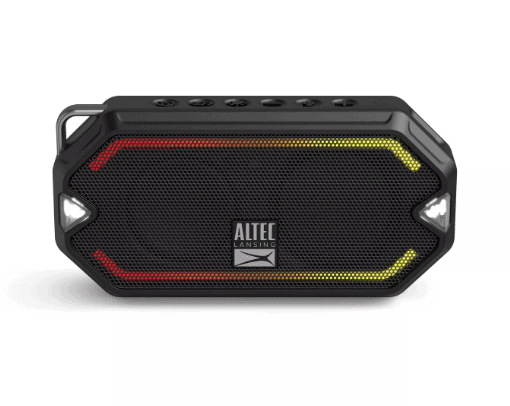 Toys and Games
Dart Zone Magnum X2 Superdrum Dart Blaster – Excellent reviews – great WOW gift!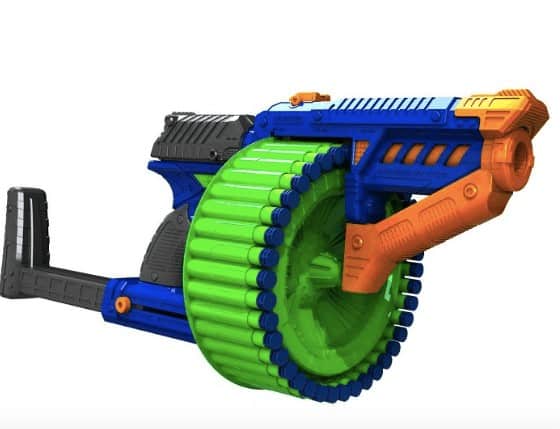 I've been on the hunt for a microscope that is both kid friendly and actually works and I found this one with great reviews and is by far the cheapest anywhere! National Geographic Microscope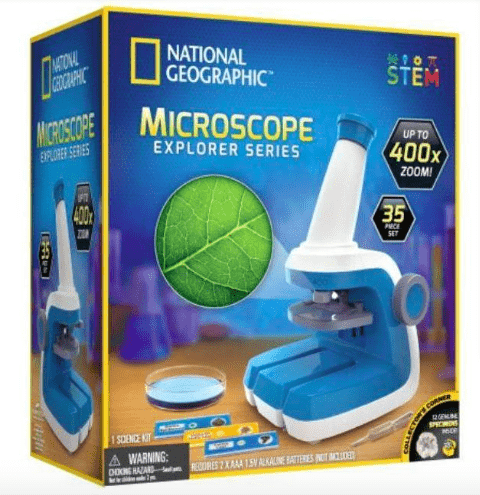 These The Big Wimmelbooks have been FANTASTIC in helping Spear with his speech and he LOVES them! With the buy 2 get 1 free deal I'm stocking up 🙂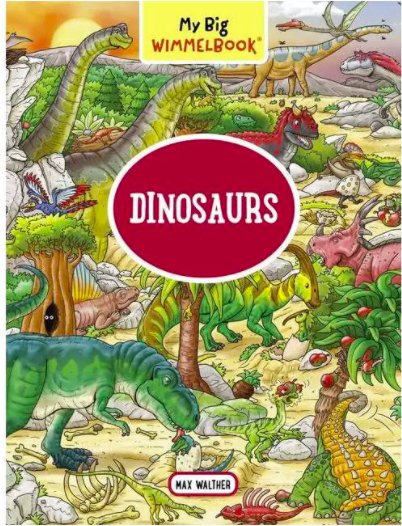 P.S. Be sure to take advantage of Target's Buy 2 Get 1 Free Deal on Movies, Books, and Music!
Black Friday 2022: Other Retailers
Macy's
Shop all of the Black Friday deals here!
Some of My Picks:
Sunham Soft Spun Bath Towels Regular $14 on sale for $2.99 each! A steal if you need new towels!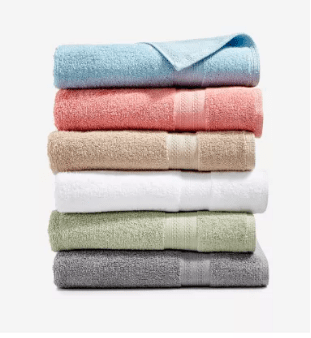 Rachel Ray 14-pc Nonstick Cookware Set Regular $299.99 on sale for $99.99. What a great gift!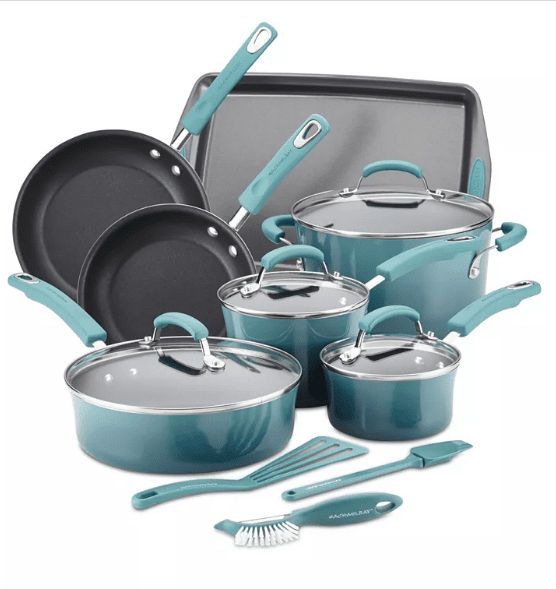 Kohl's Black Friday Deals 2022
Add the codes on the home page for additional discounts off entire site – shop the entire site here! (Plus earn $10 Kohls Cash for every $50 spent)
Some of My Picks:
Big One Throws are what we call around here LIFE CHANGING BLANKETS. Literally the best blankets ever and fantastic gifts – super steal with code! Over 162 patterns to choose from, my fav go-to teacher gift: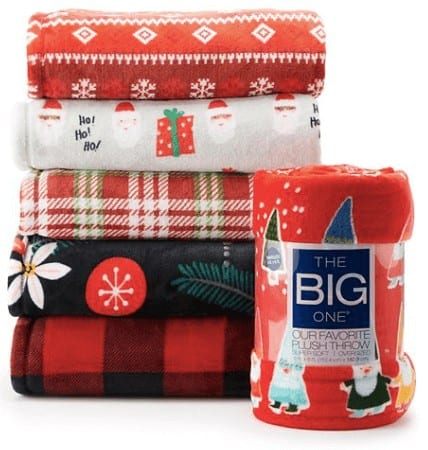 I've heard The Big One Gel Memory Foam Pillows are amazing. Drop to $29.74 with code!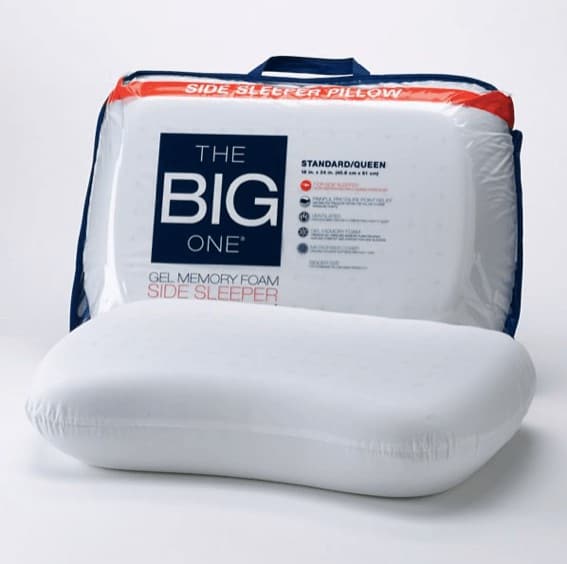 Ninja Speciality Coffee Maker Regular $189.99 On Sale for $169.99 plus earn Kohl's cash!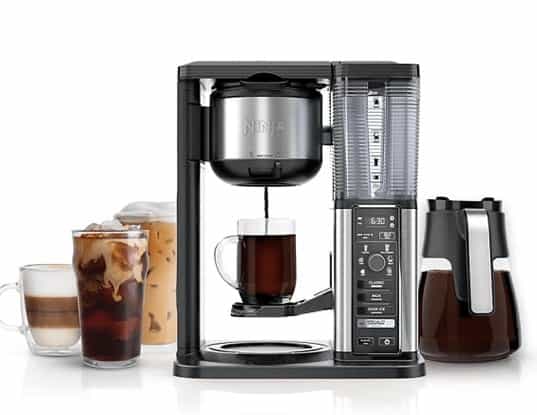 Old Navy Black Friday Deals 2022
50% off pajamas, 40% sweaters, 30% coats & jackets! Shop the whole site here!
Some of My Picks:
Long-Sleeve Thermal Pajama Tee 2-Pack Regular $29.99 on sale for $19.99!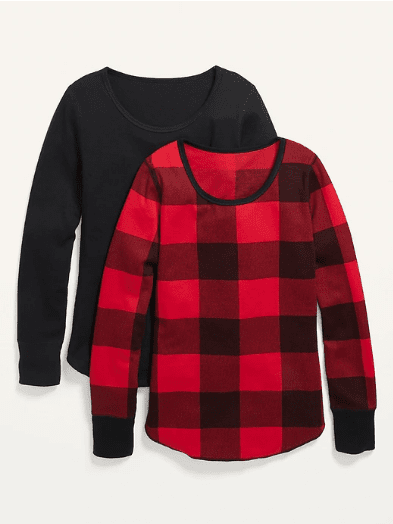 Fleece Sweatshirt for Girls Regular $12 on sale for $19.99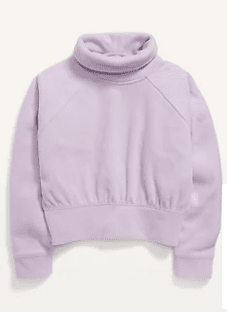 Boys' Jeans On sale with an extra 30% taken off at checkout (Girls' jeans on sale too!)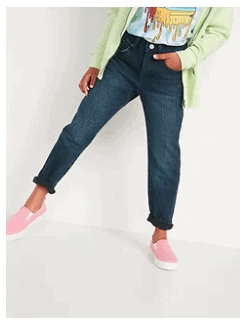 Walmart Black Friday Deals 2022
It turns out Walmart is having QUITE a few epic deals so I'm going to go ahead and share 'em as I find 'em! They are KILLING IT right now! Usually I avoid Walmart (as mentioned earlier) bc it's tough to navigate their site but it has been SMOOTH SAILING for me so far and I'm wracking up!
30 Spinner Pack of Sharpies! Only $12!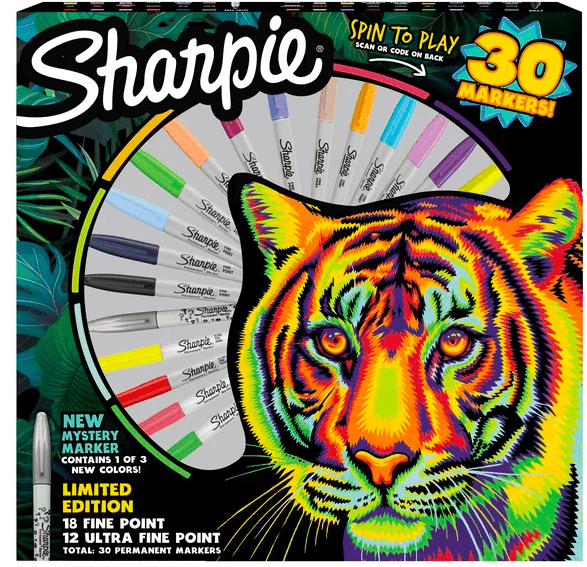 These awesome bluetooth wireless earbuds come in several color options and are under $10!!!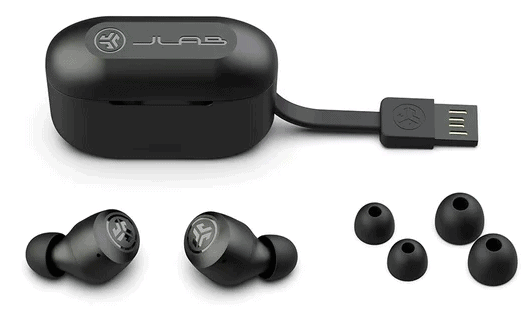 Select Nintendo Switch Games on sale – I see Legend of Zelda and Super Mario Bros in there!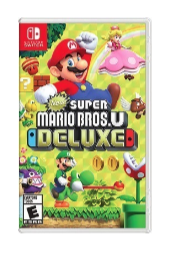 Grabbed Sonic Frontiers (a new Sonic game!) for only $29 on Nintendo Switch!
It's VERY rare to find a super mega great LEGO deal and this one is EPIC! Super pumped for this as a "wow" gift for Kye! LEGO Star Wars Imperial Shuttle for only $40!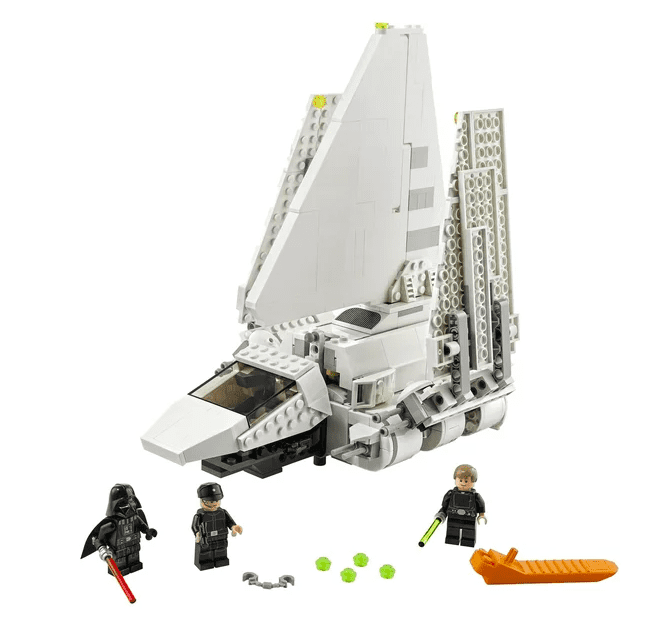 Hoverboard Regular $119, marked down to $69. Will sell out! May or may not restock so grab it if you see it!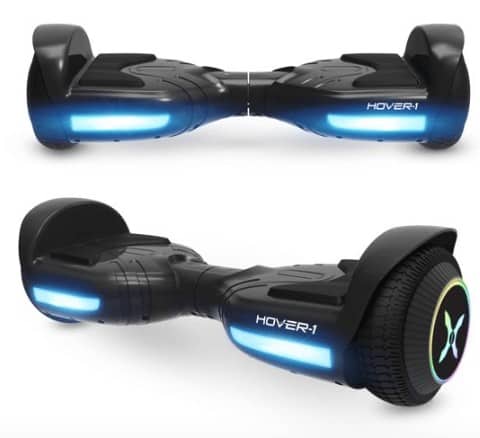 Zimtown Stainless Steel 6QT Electric Pressure Cooker $49.99 – a great versatile pressure cooker to have in your kitchen arsenal!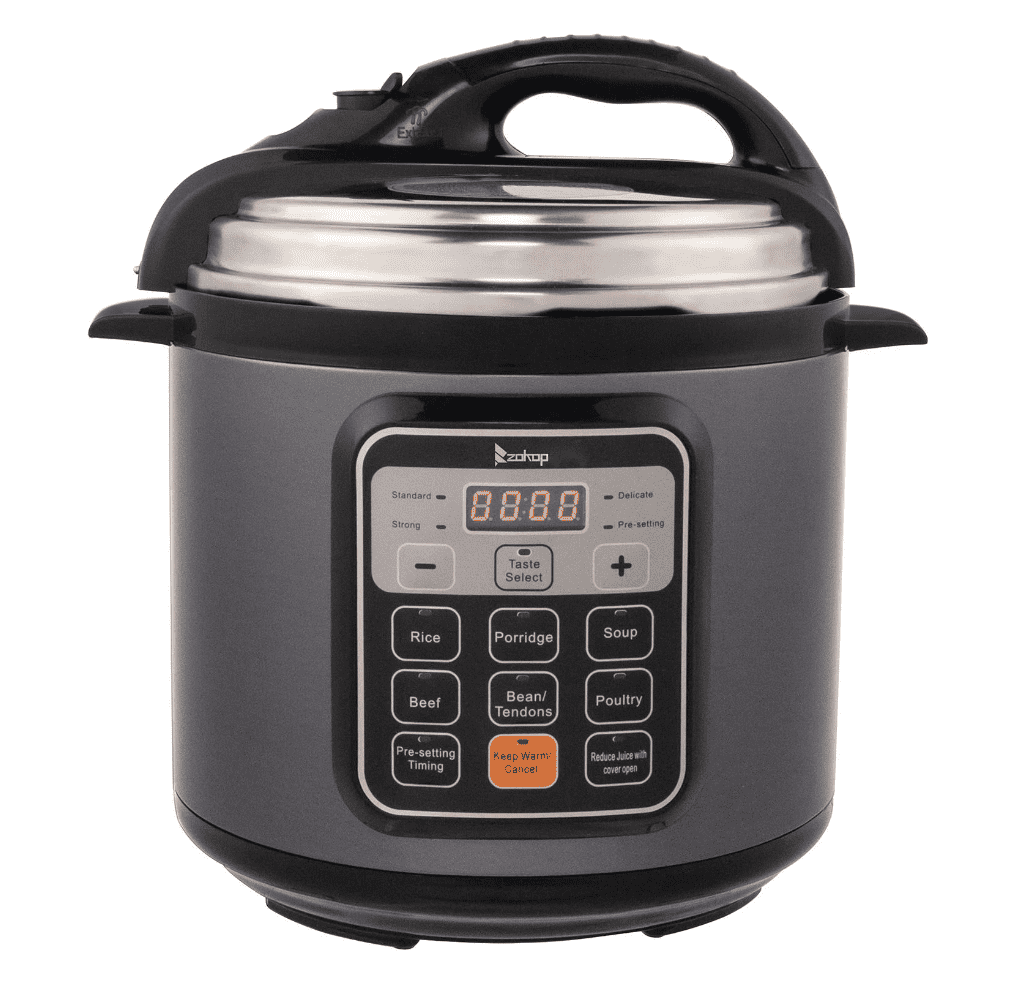 Jewelry Making Kits – $10 each! These make great gifts for girls and it's rare to find them this cheap!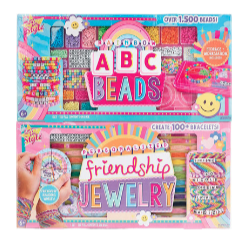 I am SO glad we got an Apple Watch for our kids. It's great for when they are away from us (field trips, bday parties etc) but especially at the theme parks! It allows them a bit of freedom while we can still track their location and communicate easily with them – without the concerns a phone brings. Best price I've seen on them this year!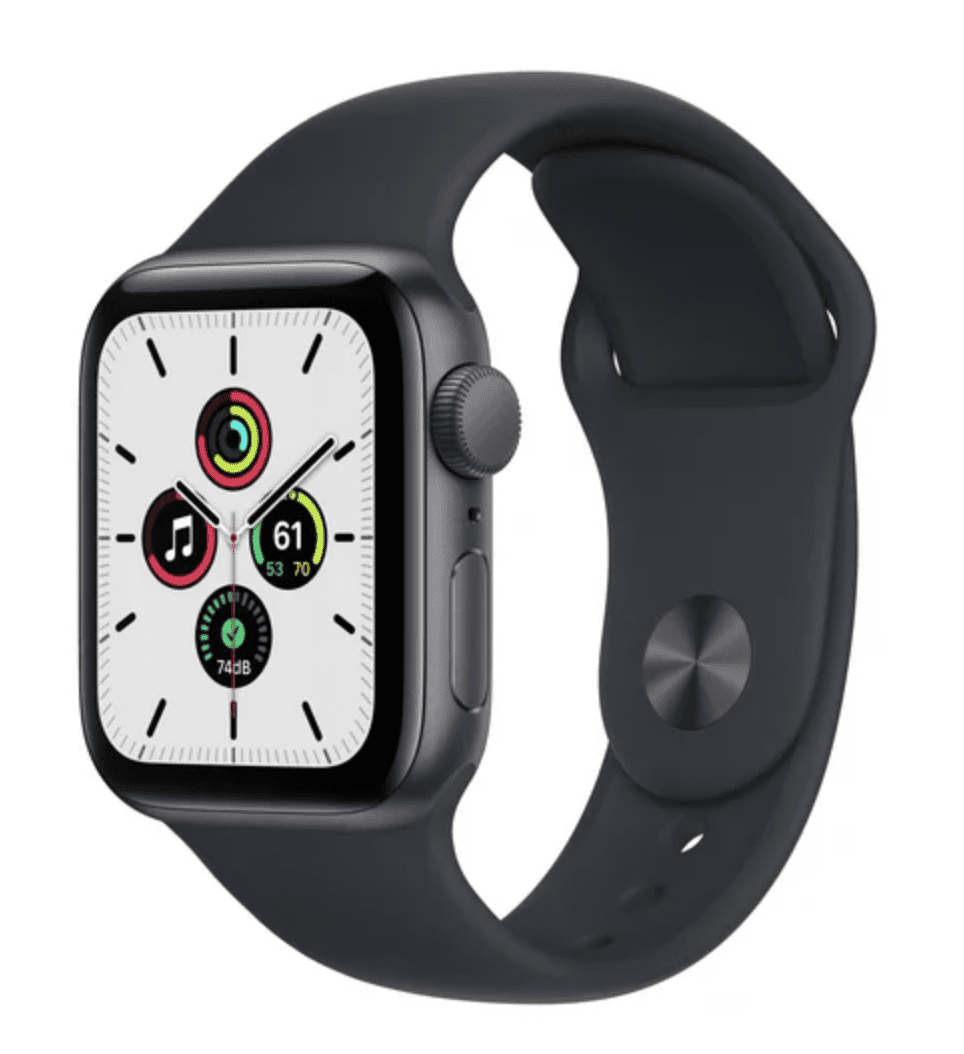 Travel pillows make a great gift! We have several trips planned so I snatched these up for my crew 🙂 I scooped these versions up for the girls since they are a little more fun color options.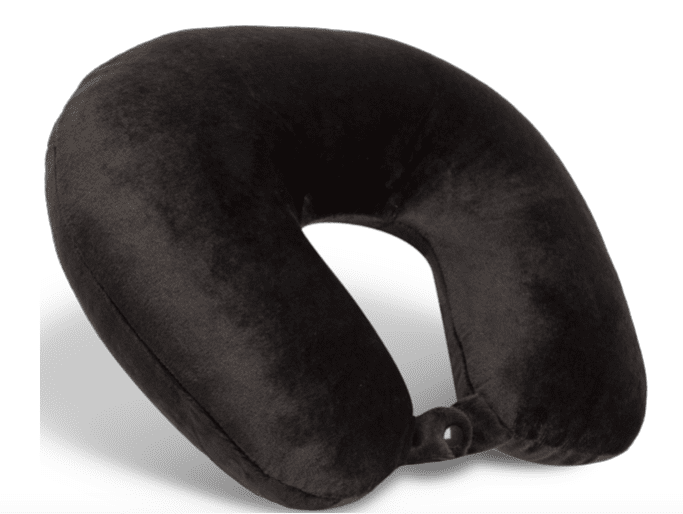 Best Buy
Best Buy is getting on the early Black Friday deals!!! Check them out here!
Beddy's
Black Friday Sale on Beddy's! Use this link and enter code GET50 for BOGO 50% your order!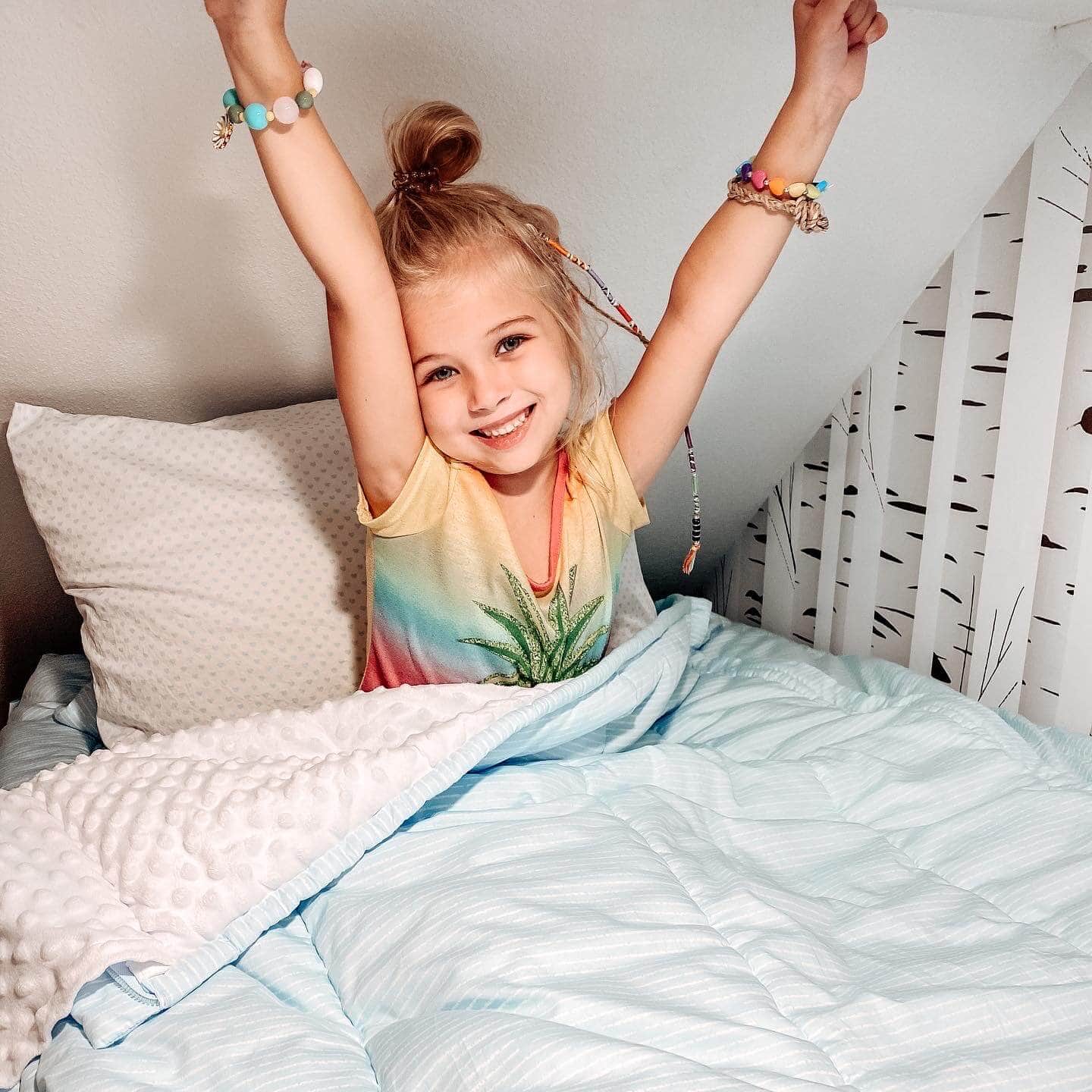 Jane
I get compliments ALL the time on our personalized family throw pillow and I got it from Jane! It's an awesome personal gift anyone will love to receive!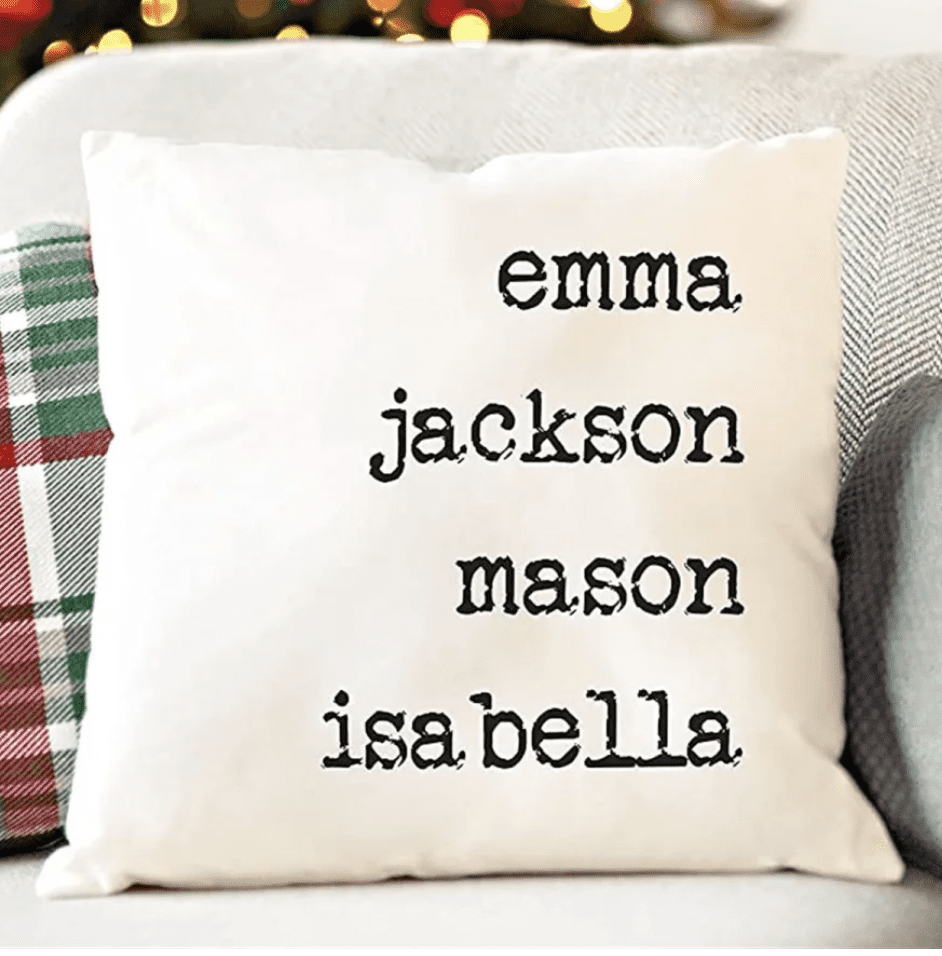 How adorable are these personalized pet ornaments? A great gift (and you know I had to get one for Lily!)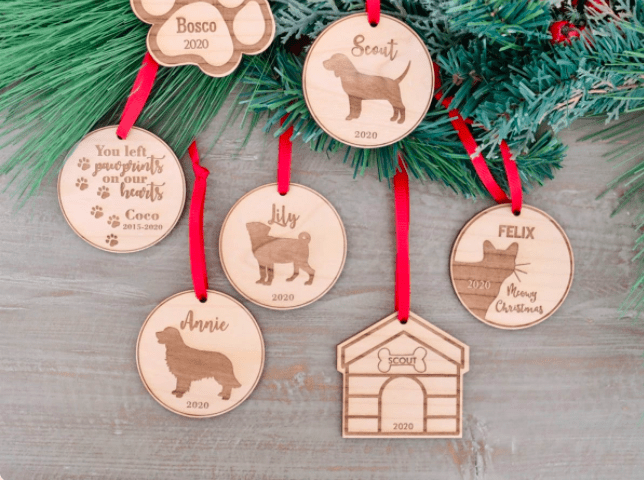 AHHH First time I've EVER seen a deal on BOGG BAGS! Such a super great gift – I have both the big and smaller sizes and love them BOTH!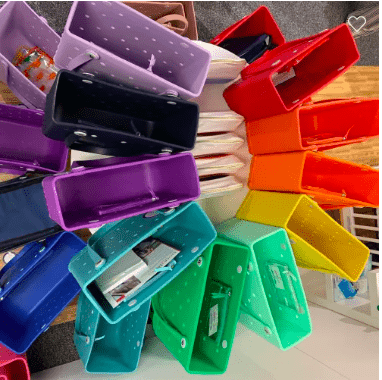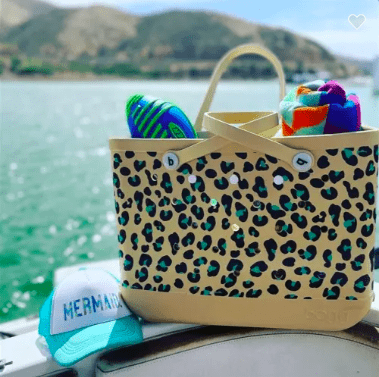 Etsy Deals: Black Friday 2022
Lots of Etsy shops have Black Friday deals throughout the month so check out Etsy's Holiday Deals page to find the perfect gift!
Even More Black Friday 2022 Deals to Check Out:
American Eagle: 30% off
Abercrombie – Best sale of the year!
Express: 50% off clearance!
Spanx – Get THE leather leggings at the LOWEST price of the year (I'm usually pretty "cheap cheap" but, trust me, these are WORTH IT!)
Zulily is a great place to find awesome deals on excellent gifts!
Stanley – Have someone who is tough to find a gift for (like the men in your life…). Awesome deals on quality products that will last!
Pura Vida – I LOVE their bracelets and these makes great gifts for the tweens and teens in your life too. So many great deals!