It's that time of year again, y'all: Prime Day!!! And I'm rounding up the BEST Amazon Prime Day deals in 2022!
Anyone who knows me knows how much I LOVE a good deal and Amazon Prime Day is basically a national holiday in my book! It's like Black Friday but in the summer! I clear my calendar so I can spend the entire day (or two) hunting all the best deals during this online sales event.
In years past I've shared the deals as I find them via my Facebook Page or Instagram and this year I wanted to make it easier for people to find things as well as make it quicker and easier for me to share the bargains and lowest price items as I find them.
I will be updating this post throughout the entire Amazon Prime Day 2022 EVENT. So check back frequently to catch all the best Prime Day deals as they happen!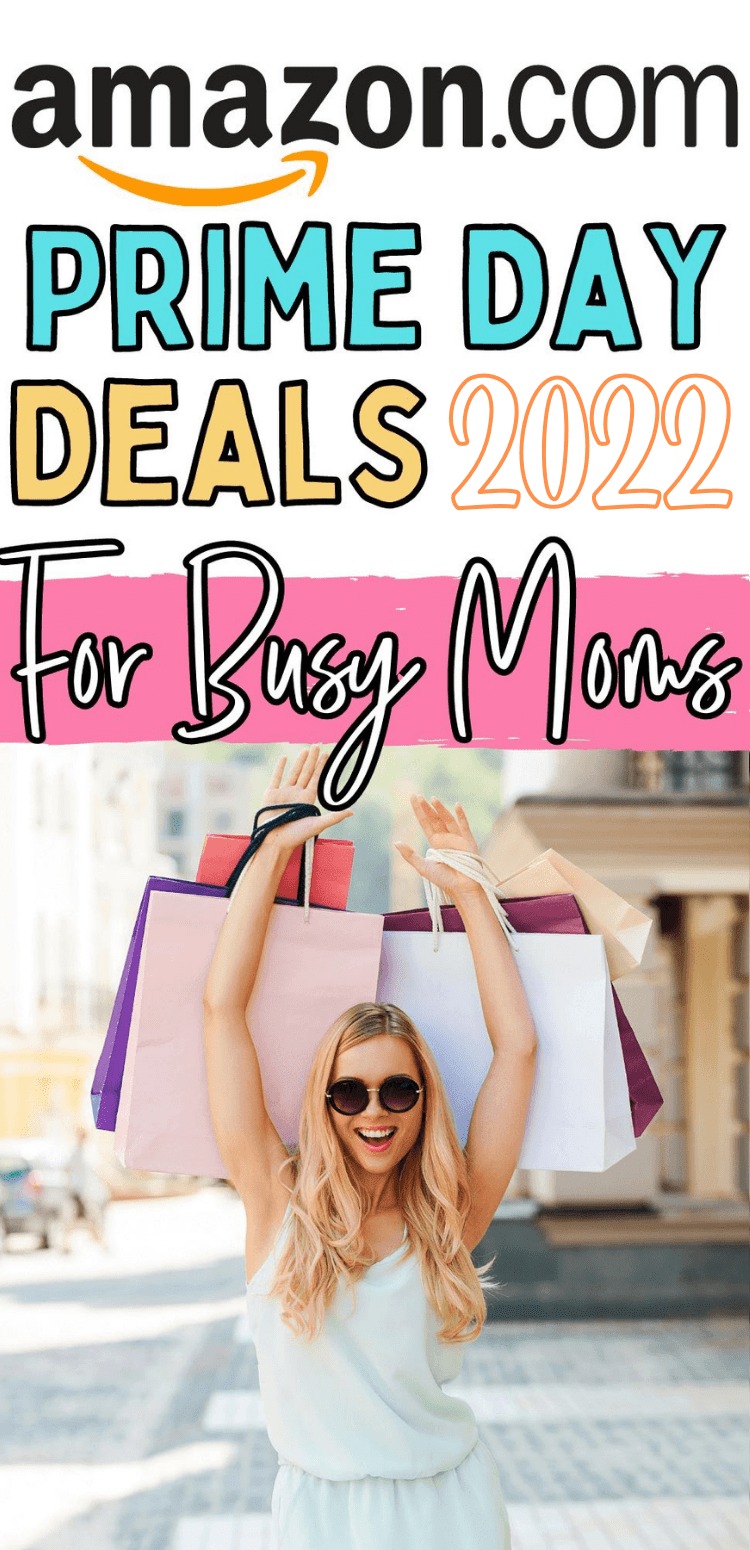 When is Amazon Prime Day 2022?
Prime Day is a 48-hour event that happens every year in mid to late July, and this year it falls on Tuesday, July 12th and Wednesday, July 13th, 2022! Mark your calendars, set a reminder on your phone, or bookmark this page so you can come back to it!
Often during Amazon Prime Day items will sell out so I apologize in advance if you miss a deal. Anything that's a RUN deal I'll do my best to share via Instagram so be sure to follow me there.
I will be updating THIS BLOG POST as well as THIS FACEBOOK THREAD the most frequently! It's the easiest places to share to be sure to be following BOTH spots! Refreshing this post as well as following that thread are your best bests! Linking the thread below as well:
CLICK HERE FOR FACEBOOK THREAD!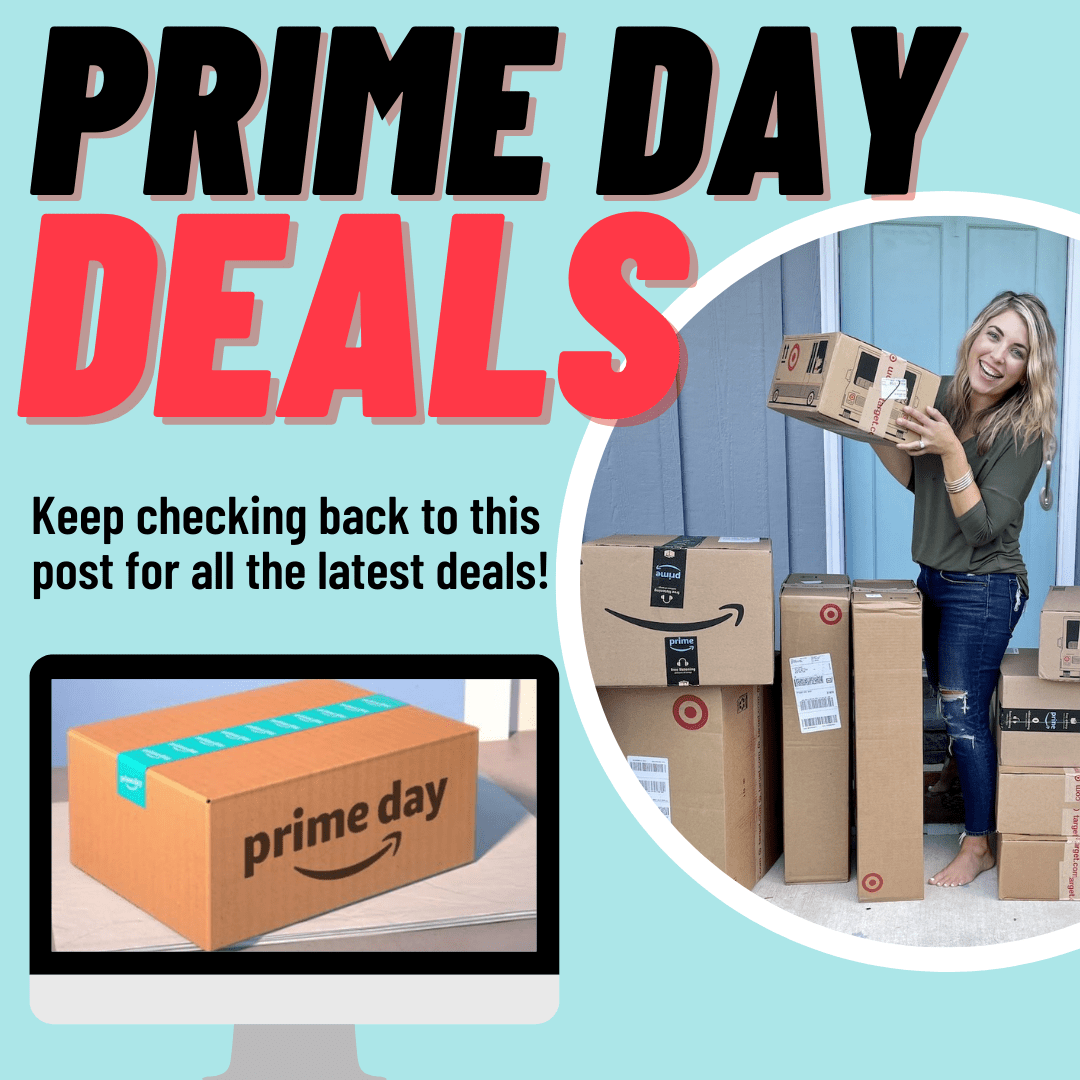 Disclaimer: I earn a small percentage of purchases made through links I've shared. I love helping others find good deals and appreciate the support so much. Thank you!
I'm also doing my best to share deals that are NOT on Amazon as well! TONS of epic sales and discounts going on and I'm super pumped for them alllllll. So let's jump right in and start with the best Amazon Prime Day deals for 2022!
Sign Up for an Amazon Prime Account
The ONLY way to take advantage of the PRIME DAY DEALS is to have an Amazon Prime Account! Amazon Prime members get many perks including free prime shipping, access to Prime Video, Prime Reading, Amazon Music, and more!
This year, Amazon is offering a 30-day free trial of Prime, so it's the perfect time to sign up!
Learn more about Amazon Prime and join the membership here!
Non-Amazon Deals during Amazon Prime Day 2022
I have found over the years that competing retailers take advantage of the Amazon Prime Day Event and jump on board with their OWN best buy deals. Often ones that are even better than what Amazon is offering.
I will be linking to deals ACROSS the board and NOT just to Amazon specific items. It's never a bad idea to price check and compare and to check for items that are out of stock on Amazon and may be in stock at a competing site, often for the same price!
Target is often a HUGE competitor when it comes to price comparing as typically they match the same prices as Amazon but if you are a Redcard holder you save even more with that extra 5% discount!
I love that Target offers the ability to have a Redcard as a debit card rather than credit card. Learn more about the Target Redcard HERE!
Amazon Prime Day 2022 Deals: Kids
Some of Our Book Picks:
Amazon Kids+ Deal: 3 Months of Amazon Kids+ for $0.99! Check it out HERE!
Some of My Picks:
Some of My Picks:
THIS is my FAVORITE must-have pool for babies and toddlers. I love it so much I have this entire blog post written about it. KILLER DEAL!
We use these containers ALL THE TIME. For meals on the go, school lunches, travel, at Disney, you name it!
Looking for a simple (and functional) storage solution for ALL those stuffed animals? This is a great deal:
More Toys for Amazon Prime Day
Over 40% TONS of toys that my crew LOVE!!!
Melissa and Doug Toys are always great quality and a huge hit – shop all their deals!
I got this for Tess and Spear! I grew up sleeping with a toddler pillow every night and Kye still sleeps with his too so I know they will LOVE it!
Get an extra 20% off at checkout through this special link here!
Stomp Rockets are one of my favorite gifts to buy…great to encourage outdoor play too!
We love Nerf guns and this is a favorite of Kye's at a great price!
Another great gift for toddlers! My kids had this toy push-behind walker and it held up great!
We've had this easel since Kye was a toddler (so, yup, it's over 10 years old) and it's still in flawless condition, stores easily and super easy to clean!
This laptop continues to be a well-loved toy for Spear and we've had it since Kye was a toddler!
Air Fort Alert! These are supposed to be super awesome and I'm def debating grabbing one for my crew at this price!
My crew LOVES this toy for the pool and recently lost the treasure chest so this is a perfect time to replace it!
I bought this same set for my girls and paid the original price! SUCH a great deal for Disney Princess Dolls
This is a gift I got for Britt a few years ago at Christmas and she STILL says it's her favorite Christmas gift EVER!
This steering wheel set is something I use to keep my kids busy and happy during independent playtime and it's a KILLER deal right now. Will sell out!!!
24-count Galaxy Slime party favors!
Great for a construction-loving kid!
Chalk markers on sale with a bonus clickable!
Got a Nerf-loving kid? Here are TONS of bullets perfect for the next Nerf Battle!
Anything Disney is a win for us! We have this Green Toys Stacking Cups set in the standard version and wish I'd gotten the Mickey instead!
We used this tent and tunnel set as a ball pit for YEARS! It was fantastic!
A gift I always recommend for babies and toddlers is a ball popper and this one is an Amazon Exclusive!
A great pool toy option based on all the stellar reviews! Excited to try this ball out in our pool.
FUN gifts can be hard to find for Kye but I'm super pumped about this Star Wars coding kit!
I really want to grab this for Spear! He is ALL about construction and construction vehicles so this is a must-have for him!
ALL of the kids have had this camera – it's a great "first camera" and can withhold a good bit of dropping too 😉
I bought this toy cooking set for Spear a couple of years ago because he's always loved playing with the pots and pans in the kitchen and it's STILL a huge hit!
Green Toys are AWESOME quality! We love this boat as a bath toy!
My kids saw this and asked for it! Good deal and hoping it's something they'll all enjoy together!
I LOVED these animal surprise stuffed animals when I was a kid and my girls have loved them too, especially the fun colors they come in now!
Tess got this doll house a couple of years ago for Christmas. Perfect size for Barbies (and other dolls) and it's MASSIVE!
Favorite Baby and toddler toy that literally lasted us through ALL our kids and I was sad to say goodbye to it!
This microscope has an extra 5% off clickable!
I almost pulled the trigger on this last year and regretted it – Karaoke Microphone
Dot and Dab Markers Set – Even Spear loves these!!!
I grabbed this last year on Prime Day as a gift for Spear! Such a cute Bubble Leaf Blower!
I bought this for Spear during Prime Day a couple of years ago and it's held up AWESOME and is used frequently to tote toys around the house!
Mrs. Charlotte has two of these ride-on tractors at her house and they are THE favorite toy! Especially with toddlers.
Amazon Prime Day 2022 Deals: Electronics
First-time deal on an Amazon Smart Plug to connect a wide range of devices and electronics to Alexa!
THE Nugget Ice Maker everyone says is a GAME CHANGER!
We have our digital picture frame set up in our kitchen and it brings our family CONSTANT joy – makes an excellent gift too!
Killer deal on an 8th generation iPad!
Looking for a new TV? Then you'll love this deal on an Insignia 24″ Smart HD TV!
5% off clickable on this Osmo Creative Kit – a great beginner kit to get your kids started!
Considering a Ring Doorbell? This is a STEAL!
I'm also looking to get Kye some off-brand "air pods" and had these saved in my cart – they are a great price and I'm going to pull the trigger!
Had a friend text me and say that THESE are supposed to be really awesome too!
A MUST have for us: Our Kindle Paperwhites!
Yall these have been a game-changer and I am in LOVE with mine! SUCH a steal right now!
All-new Fire HD 10 Kids Edition Tablet
Great writing tool for writing and drawing on iPads, especially if doing virtual learning!
THE best gift I've EVER gotten for Zach was AirPods!
You can also purchase this older version of AirPods at an even lower price!
A Great way to Stream ALL the things is with the Firestick
Steal on the Fujifilm Instax Mini Instant Camera
Light Box Trace – Awesome gift for little artists!
Amazon Prime Day 2022 Deals: Video Games
Kye has a Nintendo Switch so I'm always on the hunt for games for him!
Nintendo Switch Deal – This WILL sell out QUICK
Switch games are a hit for the whole fam! Kye got this one for his birthday and it's half off!
Nintendo Switch Games
Amazon Prime Day 2022 Deals: Entertainment
.99 per month for 2 months on select channels through Prime Video! Check out all channels HERE!
Some of My Picks:
If you're looking for book ideas for middle school boys Kye wrote this blog post with his favorite books and personal reviews of each!
Target is matching this deal with a deal of their own – Buy 2 Get 1 Free on Books, Movies, Music, and More. Shop all the eligible items HERE!
The same tip as above… order three items that are close in price to maximize your savings. When price comparing, don't forget to factor in your RedCard savings!
Some of My Picks:
Amazon Prime Day 2022 Deals: Back to School
All my kids' teachers ALWAYS request these pencils and they are a killer price!
30 Pack of glue sticks – enough to cover ALL of my kids back to school shopping lists and over 60% off!
I LOVE these water bottles for my crew – tons of sizes and cute patterns are part of the sale!
Amazon Prime Day 2022 Deals: Beauty
I keep one of these in my car, one in my purse, and one in my bathroom. They work perfect for flyaways and frizz and this is the best price I've ever seen on 'em!
I keep this great little mirror in the drawer beside my sink and use it daily when checking the back of my head to make sure my hair looks okay 😉
This is AMAZING for travel, getting ready on the go…or even when the power goes out 😉 Makes a fabulous gift too!
I'm super pumped to try this out to help absorb shine…the reviews are amazing!
This is THE BEST under-eye concealer – I wear it daily and use shade light/medium!
This is my go-to, especially in the summer months. I love how light it is and the added bonus of spf coverage. Awesome deal (I wear shade medium)
I LOVE these silk pillowcases and sleep on one every single night!
Yup, I shave my face! I was nervous at first but now I LOVE it! I use these razors and they work great (and can be used multiple times too).
Elf has free shipping on orders over $15 and 60% off clearance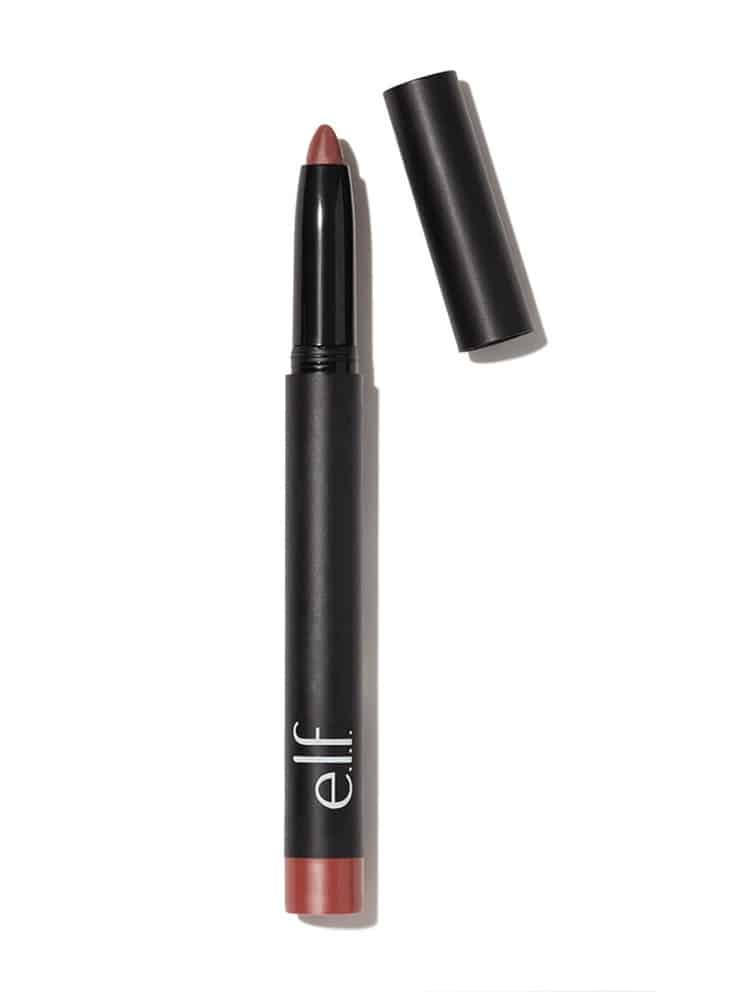 Target has the best deal on this BEACH WAVER for great curls that last! I use it on my girl's hair and it is SO fast and easy and the curls stay great. I love using it on mine too for a quick out-the-door cute look!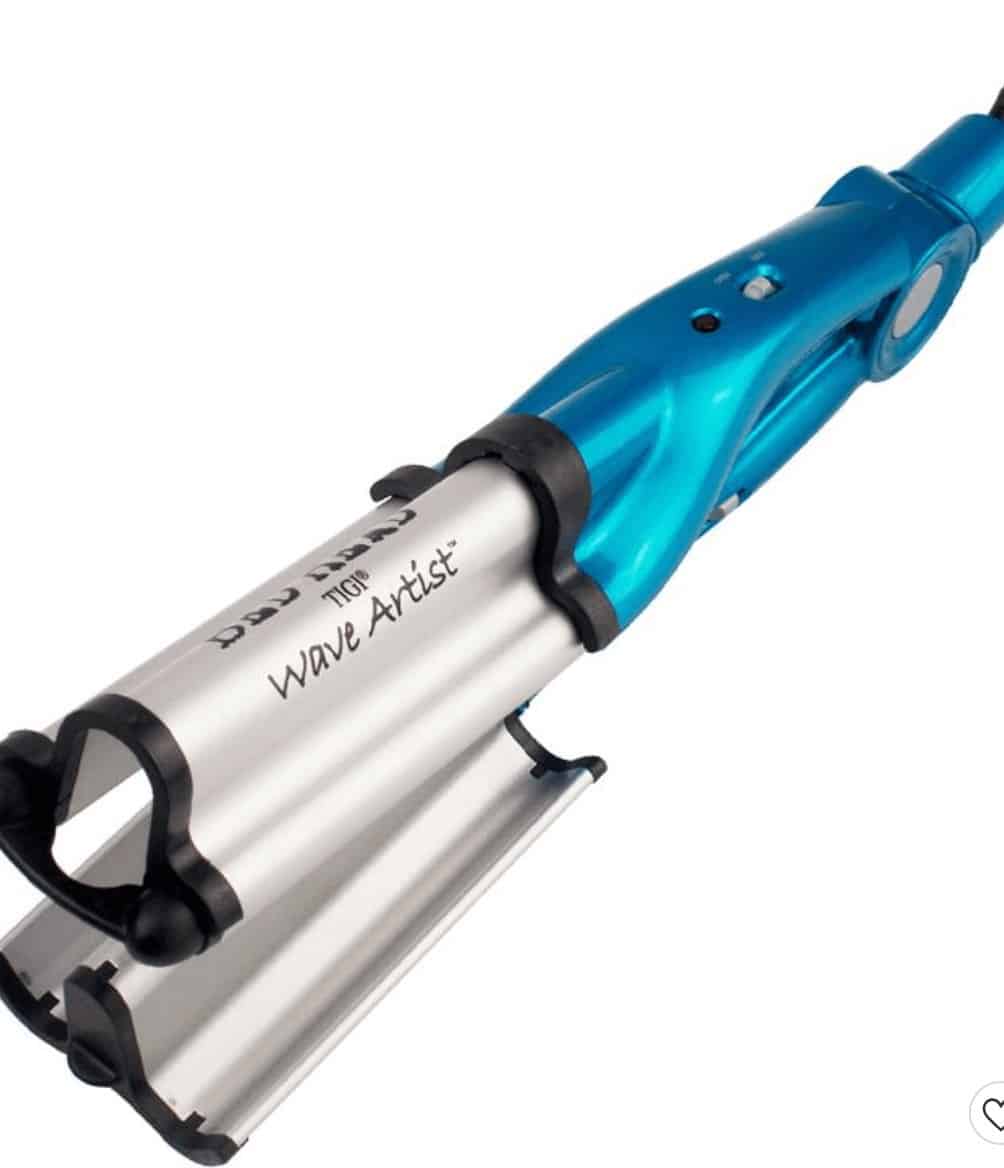 Amazon Prime Day 2022 Deals: Clothing
Spend $100, Get $15 Off & Enjoy 7 Days of Free Try-On Wardrobe! See all Clothing Items HERE!
More Clothes Deals:
They may be callin' em yoga pants but we all know these are REALLY Gauchos and I ain't mad that they are BACK. I own this pair and they are super comfortable and flattering. Love them!
I bought this jacket on Prime Day last year and it was excellent on cold days during the winter months!
I bought this necklace for my niece and she LOVED it and it's so cute and dainty and delicate!
I LOVE this necklace set! Can be worn together or separately – makes for a fantastic gift as well!
My hands-down FAVORITE sunglasses include an extra coupon!
My girls LOVE their Crocs and a great gift is cute "charms" for them! I got Britt this Harry Potter set and it's adorable 🙂
Britt prefers sports bras and I have a hard time finding them on sale – these have awesome reviews and are cheaper than Target!
Amazon Prime Day 2022 Deals: Home
I am SUPER pumped for these! I've had them in my cart for ages waiting for the price to drop – and now they are half off! Eager to have lay flat laundry baskets 🙂
I use these storage cubes in ALL of my kids' rooms as well as the playroom and if you've ever bought them before then you can appreciate what a killer deal this is!
We're investing in these smart thermostats for our rental house and this brand has better reviews than more popular brands and is a better price!
We LOVE this milk frother and use it every single day to stir our creamer (and my collagen) in our coffee!
Crossing fingers this pillow helps Zach's sleep issues! Save 20% as part of the Prime Day Deal!
We have this blender and it's AMAZING! We'll never own another one!
29% off this Ninja Coffee Machine with a glass carafe!
And $10 off this single-serve coffee maker PLUS an extra $5 off clickable!
We bought this pressure washer (and paid more for it) a while back and Zach uses it regularly for stuff around the house and was just saying last weekend how awesome it is!
On the hunt for a handheld vacuum? This is a great low-budget option with awesome reviews and a brand I trust!
I'm in the process of replacing ALL of my plastic hangers – best price right now I've ever seen on my velvet ones!
Considering a roomba? Epic deal!
We JUST bought this safe at full price – perfect for storing all those important documents (we store the kid's allowance money in it!)
We have bought SEVERAL beach wagons over the years and decided to give our kids wagon a try and this thing worked THE BEST at the beach out of ANY beach wagon we've tried! Awesome price on a wagon you won't regret for use around home or at the beach 🙂
My beloved Hoover Blade Plus got ruined when the battery fried in our house getting struck by lightning. We used it DAILY for cleaning up between meals and I've been researching a replacement – I'm excited to have this one as a super affordable, simple, lightweight cordless stick vacuum.
I just started using packing cubes when I travel and this set is great!
With lots of people doing learning time at home, this daily calendar set is great!
Instant Pot! Grab one if you don't have it!
Great deal on a wireless combo charger for phone and watch with an extra $4 clickable!
Crazy epic price on a Shark Vacuum!
Kye needs new bed sheets so it's one of my "must get" items over Prime Day and these look like the winner!
We bought this mattress for Britt's room and IT IS AMAZING. Every night when I go to tuck her in I always say I could fall asleep on it. So comfortable and she loves it!
We use these food containers for ANY meal on the go. School lunches, eating in the car, eating in restaurants, eating at the theme parks. They have held up AMAZING and are so easy to stack in a cooler too!
I like to buy the kids new water bottles before the start of each school year and these have become our favorite water bottles – love the large size, easy to carry handle, and they will STILL have ice in them by the afternoon!
I'm hardcore about vitamins for my kids and these are the Vitamin D drops they use every single day!
Amazon Prime Day 2022 Deals: Best Board Games
Prime Day is a good time to find some popular board games at low prices! We love game nights in our family and have take advantage of Prime Day prices to get some really awesome new and classic tabletop games! Here are the best Prime Day board game deals for 2022!
We LOVE this game at home but also for at the Disney Parks as it's a great way to pass the time in line.
Got this last year for Britt and she LOVES it! If you love classic board games, this is a fun twist on an old favorite!
Our absolute favorite family game is Sorry and it's a great deal right now!
We have this Apples to Apples game too and love the Disney spin on it!
Spear LOVES playing with a set very similar to this fishing game set – great for eye hand coordination and great for siblings to play together too!
I used to LOVE playing this game with kids I babysat for and now love playing with my own kids too!
Love a Disney spin on a classic family game!
This is a GREAT family board game, and easy for little ones to follow too. BEST price EVER and it's a Target deal! Sneaky Snacky Squirrel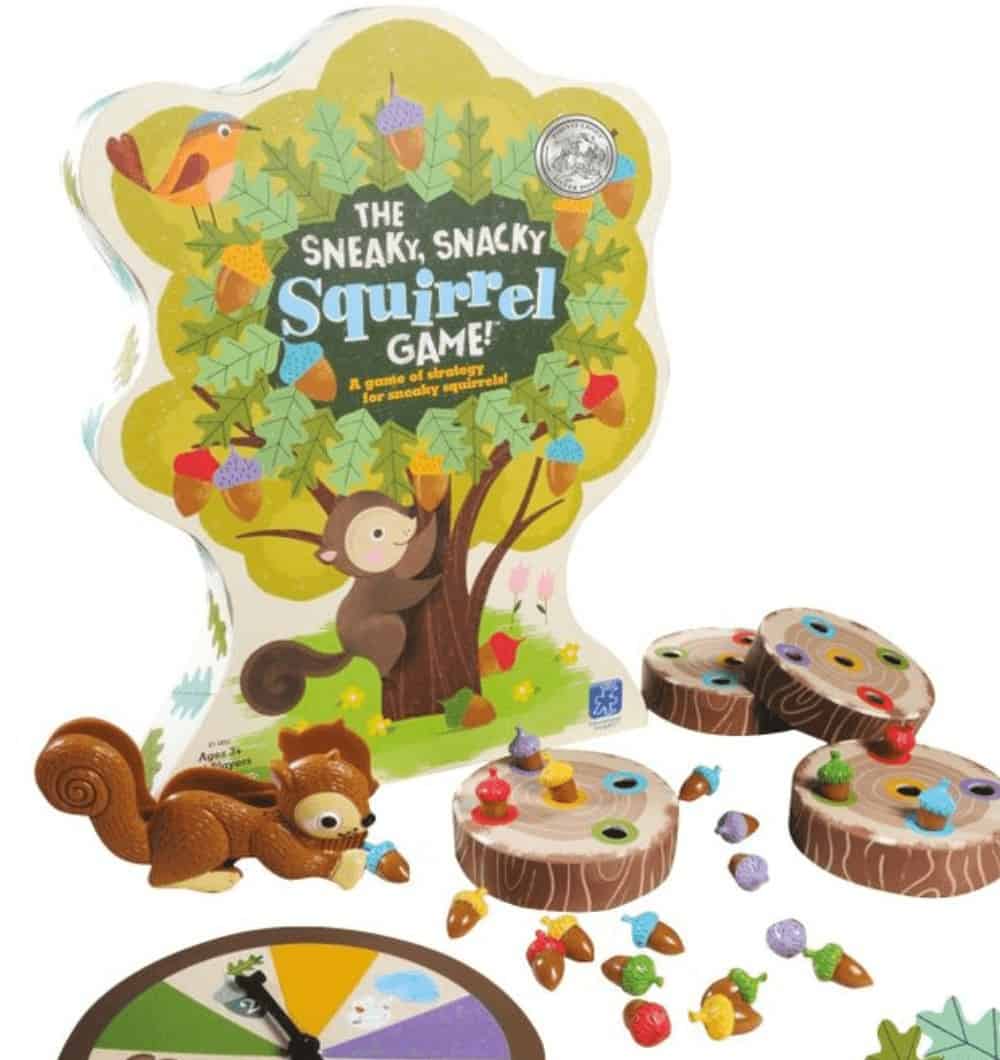 Prime Day Deals – Gift Ideas
We LOVE our Nixplay frame and they are on SALE today!!! This is the perfect gift for grandparents! Super user friendly and easy to use and excellent quality.
This is my go-to gift for new babies. I print off photos and fill it ahead of time! Even my older kids still enjoy looking at them and these soft albums are great to keep in a quiet bag for church too.
I bought these Under Armor Water Jugs for EVERY guy on my list a couple of years ago. They are AWESOME!
Got a Harry Potter lover? Got this game for my Potterhead and it's a HUGE hit!
Amazon Prime Day 2022 Deals: Baby
My kids ALL use sound machines to sleep and we've been transitioning them from ones that stopped working to these and they are AWESOME!
However, THESE are my hands down FAVORITE sound machines. Will they last forever? Nope. But they WORK! I've bought them 6 times 😉
This is THE best baby float! Hands down! Great price if you have a summer baby or one on the way!
My Personal Favorites:
Got a baby celebrating their first Christmas? SUCH adorable holiday pjs!
I used some version of this car seat for ALL of my babies as infants!
I use this one when my kids transition from the infant to the toddler seat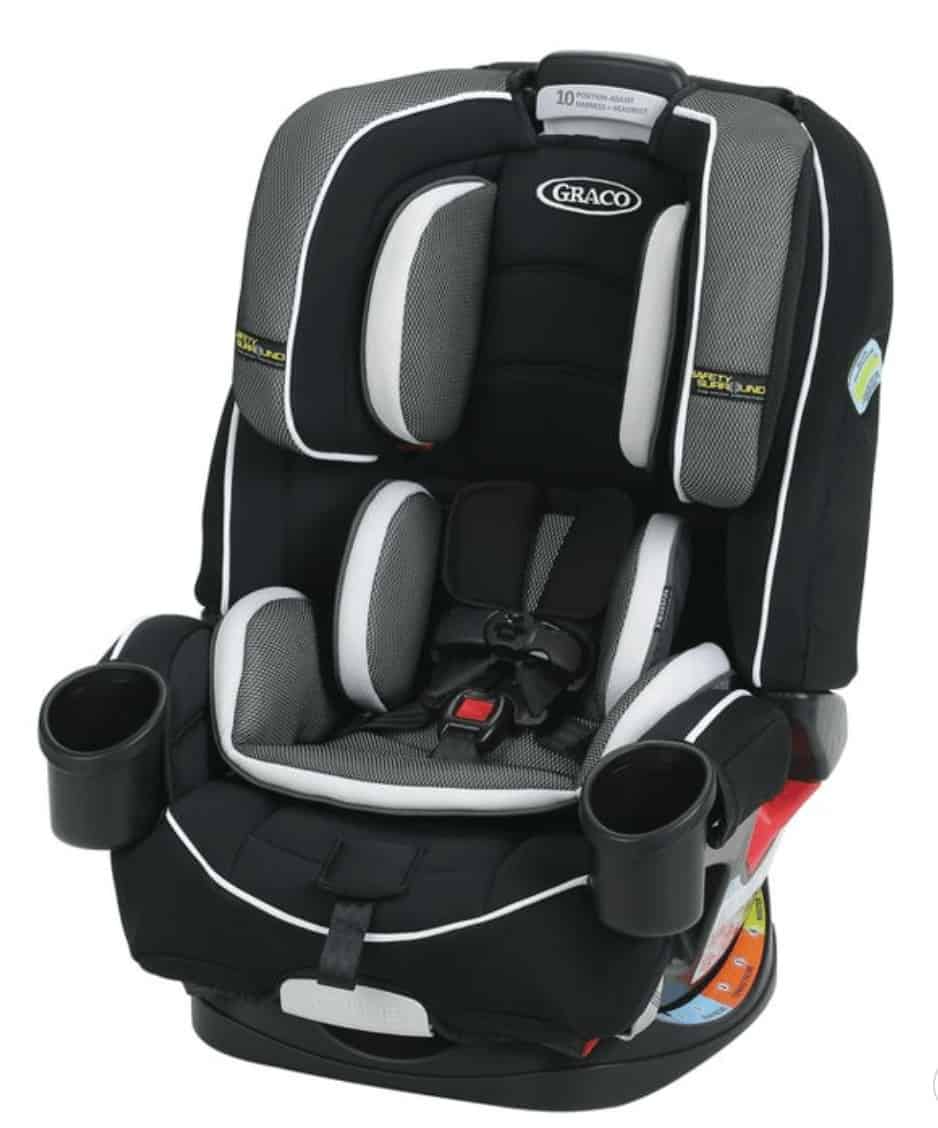 We have this seat for both Spear and Tess and it's great for extended rear-facing!
Searching for a bedside bassinet? This one is on great sale and has wonderful reviews!
Need Gift Ideas for the Kids on Your Lists?
Here are my blog posts with my kids favorite presents, what they've actually played with even after Christmas morning, and what I consider the BEST toys and gifts for each age:
Looking for More Amazon Must-Haves?
I have TONS of lists of my favorite Amazon items…all organized in categories to make shopping a breeze. Check out my Amazon Page here!