Halloween is coming! Our family has really grown to LOVE Halloween over the years. Kye is now 8 and is STILL all about some family costume ideas. The past few years we've really gone all out with our family costumes and the kids like to keep them a surprise until Halloween 😉 It is something we enjoy planning together as a family and I enjoy the "hunt" to make the costumes come to life. Sometimes I buy pre-made stuff, but usually I like a solid DIY look!
I thought it'd be fun to do a round-up of all of our costumes over the years to help inspire anyone who may be brainstorming ideas..I've even included some of our family and friends who have also joined the creative costume club!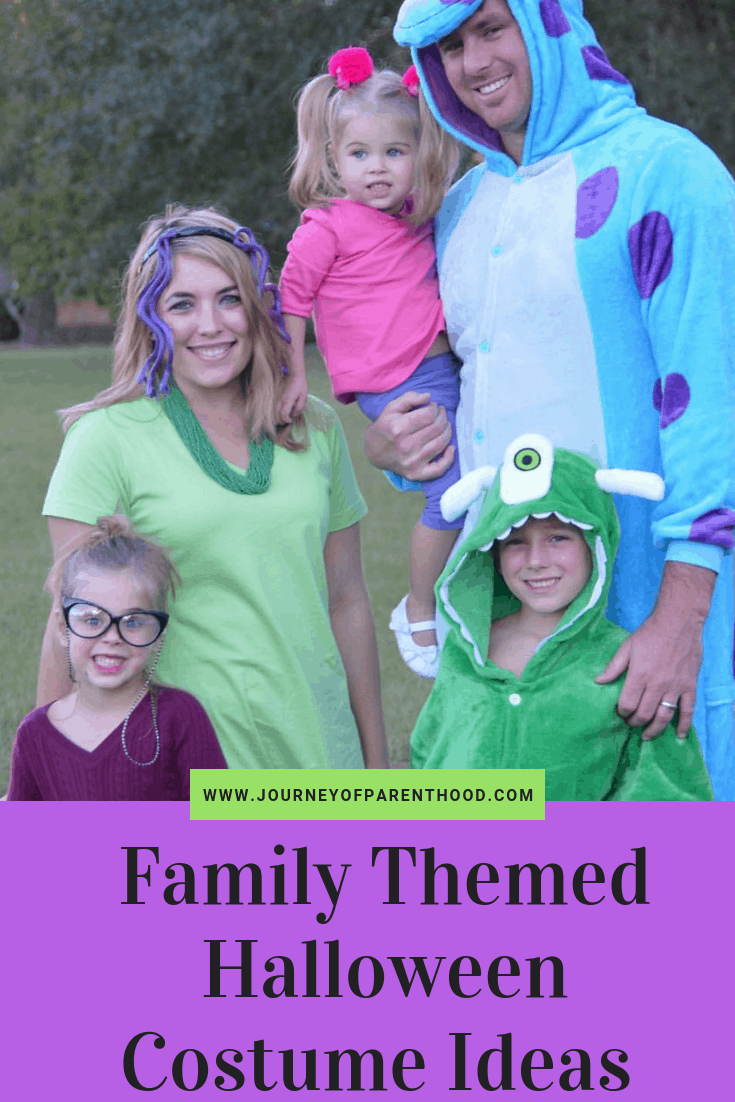 A LOT of our inspiration comes from Disney. We love the theme parks, we love the movies, we are a proud Disney family 😉
We've done Woody, Jesse, Barbie and Ken from Toy Story
(Sully, Mike, Boo, Roz and Celia)
Peter Pan, Captain Hook, Tink and Wendy
We even had Smee and the crocodile!
Nemo, Darla and the Scuba Diver (Finding Nemo)
Prince Eric, Ariel, Scuttle, King Triton and Sebastian from The Little Mermaid
And any Disney loving family HAS to do The Fab Five!
Of course not every costume is always Disney-themed!
Our family has even had a pregnancy announcement incorporated into a costume! How cute is this from when Casey was pregnant with Carter?
An easy, simple but still fun go-to costume is pirates!
We did it for Kye when he was an only child 😉
And used the theme again for his pirate themed party!
When I was pregnant with Britt I was SO PUMPED to have a BELLY at Halloween and incorporated it into my costume!
We've been planning a few different options for this Halloween (we have had a "if we have a baby" option and a "if we don't" one ha!) and we're excited about putting it all together!
Today is our Pinterest day with the Babywise Friendly Blog Network and we're all chatting on the topic of FALL! If you haven't already be sure to follow our group Pinterest Account and be sure to follow ME!