This year we got a LOT of wear out of our Halloween costumes! Every year we love to do a Disney theme for our family and ALL of the kids were super pumped to do Moana family costumes!
Typically I like to go with less popular themes but with Moana being the "IT" costume choice that year, it made it extremely easy to find all the pieces and parts to put our costumes together.
Nowadays, it's still a popular franchise and people can recognize the characters easily, so putting the costumes together still wouldn't be difficult! And, since it's not as "trendy," per se, I think it would make a great theme several years later 🙂
Here's how we put together our Moana family costumes!
Disclaimer: post contains affiliate links.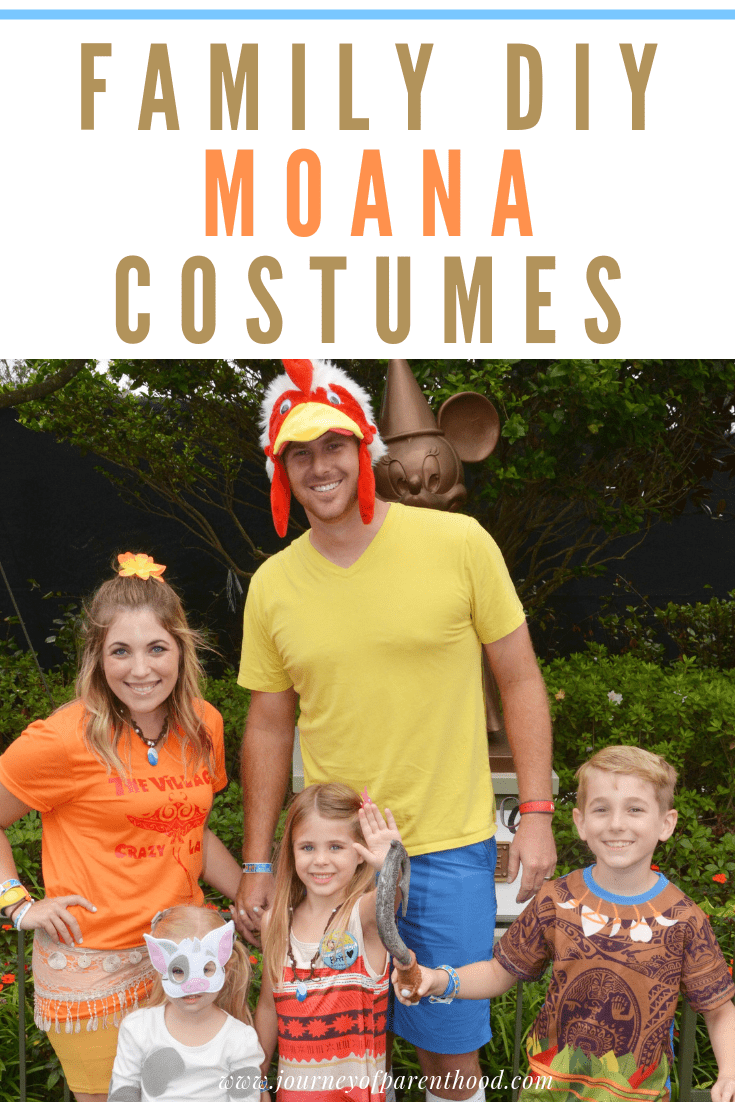 Originally published December 23, 2017
Moana Halloween Costumes for a Family
First up, none other than Princess Moana! You can have Moana themed costumes without the title character, after all!
Here's where we found Britt's Moana dress
Maui Costume
And then, of course, there's Maui, the shapeshifting, wisecracking demi-god. "You're welcome!"
Fun fact: Kye's outfit is actually PJs 😉
Pua the Pig Costume
Tess was ALL about staying in character with her oinking. You gotta appreciate the kid's commitment 😉
Moana Family Costumes: Grandma and Hei Hei
I was Moana's Grandmother 😉
Shirt by Magically Made Tees… unfortunately I can't find the same one on Etsy anymore but there are ones that are very similar!
And no one could forget Hei-Hei, the adorable chicken!
Mask (we glued on big eyes and put the mask over a hat!)
And there you have it: easy, fun Moana family costumes that are sure to steal the show! Singing is optional… but having a happy Halloween is 100% required!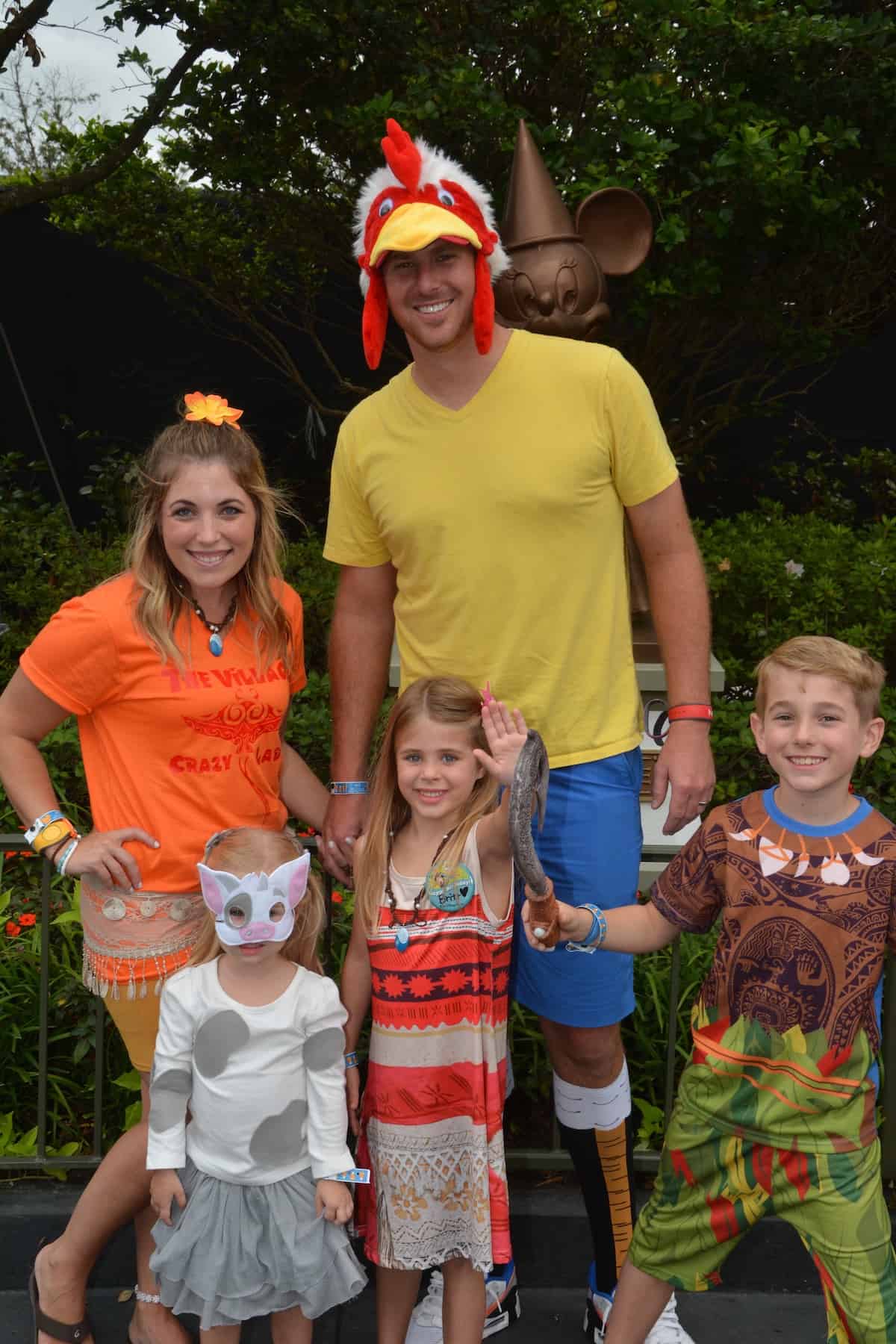 Here are some more Halloween costume round-ups for more ideas:
Our past family costumes: