Just in time for Halloween, here are some great ideas for Wreck It Ralph Family Costumes!
We LOVE doing family Halloween costumes!
The kids don't actually wear them for trick-or-treating most of the time but we dress up as a family for our church event as well as a family party that Casey hosts each year.
We've always had fun picking a Disney themed family costume.
Last year we started brainstorming and quickly came up with an awesome idea that I'm actually surprised we've never thought of until now…Wreck It Ralph!
Zach makes a PERFECT Ralph and Kye is an amazing Fix It Felix Jr.
My big thing for this year was that it was Tess's turn to be a main character.
Poor girl has been a "side" character every year of her life so this year she got to be the main character from the movie and she was THRILLED about it!
Britt did SO great in choosing a different character and loved being the only one who chose a character from Ralph Breaks the Internet.
I had originally planned to be Sergeant Calhoun but her costume was too close to Britt's so Spear and I went with characters that were mostly only featured in the original Wreck it Ralph movie.
It was a pretty simple year for the costumes (everything for each costume will be linked!) and I love the look of a diy costume.
Yes, I bought elements of things but it's fun to piece it all together and make it work!
We were all surprised how recognized we were!
We had a lot of people comment right away "Wreck it Ralph!"
Usually we have to pull up Google to show pictures of who we're dressed as to allow people to know who we're actually dressed as!
Disclaimer: post contains affiliate links.
Wreck It Ralph Family Costumes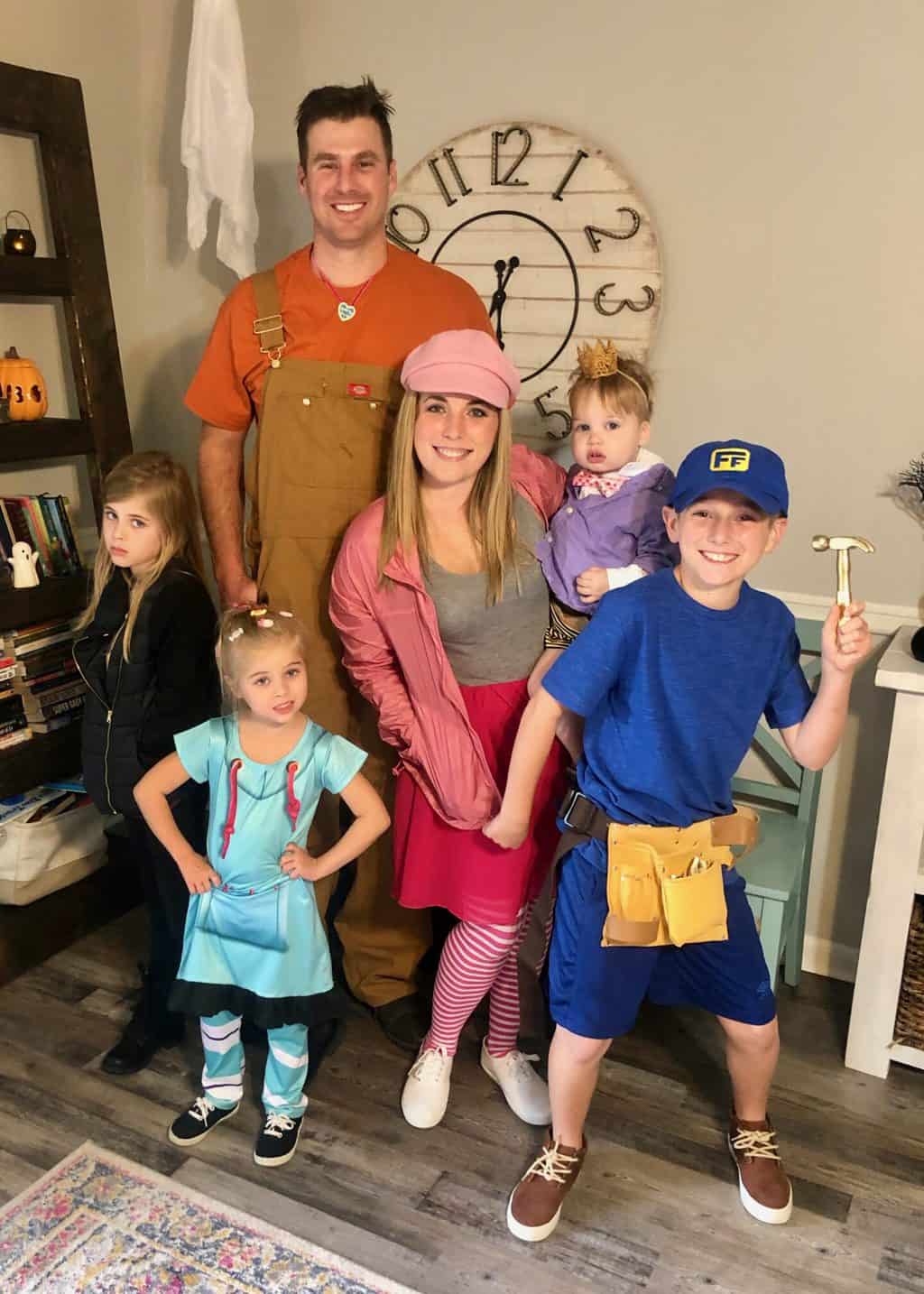 Wreck-It Ralph Costume
Super tall dad means SO MANY fun characters!
Our Wreck-It Ralph 🙂 The overalls really made it!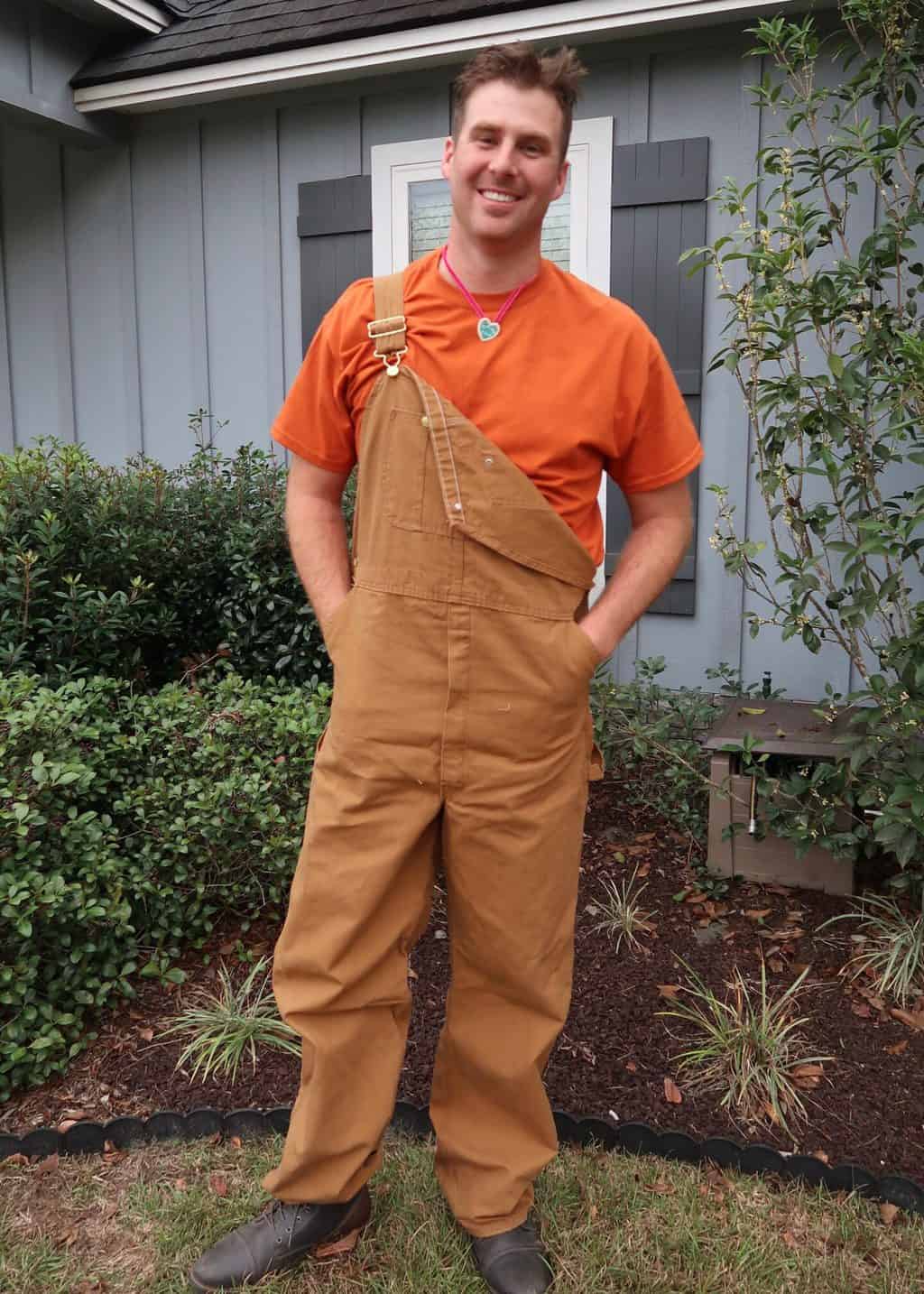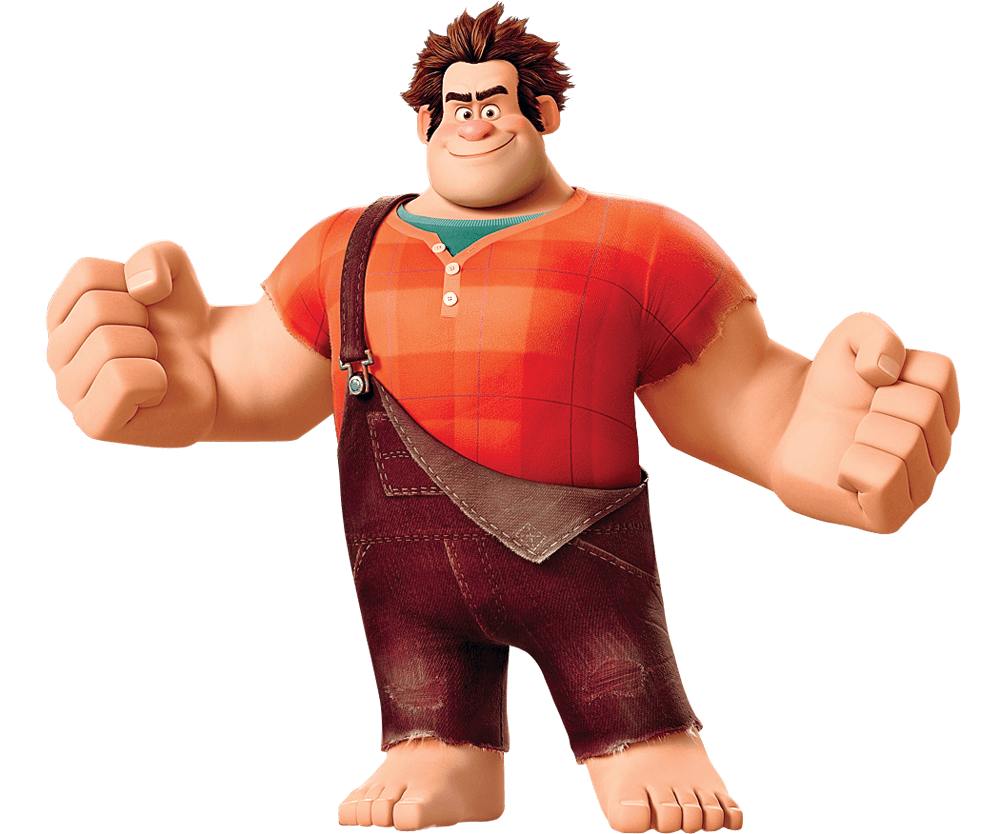 Shop Ralph's Costume Here:
Fix-It Felix Jr Costume
Kye is THE perfect Fix it Felix Jr! I feel like his look, vibe and personality all fit so perfectly!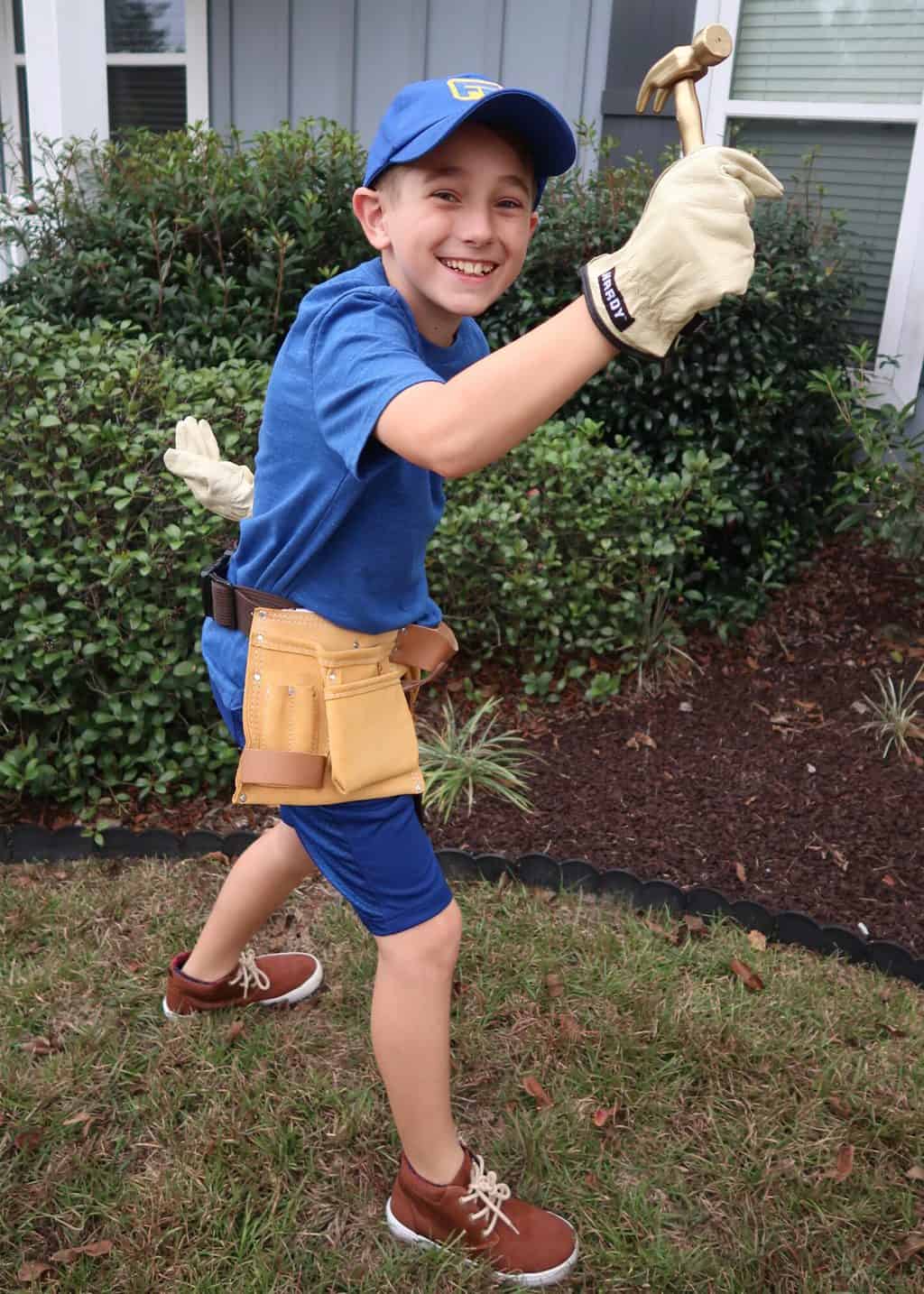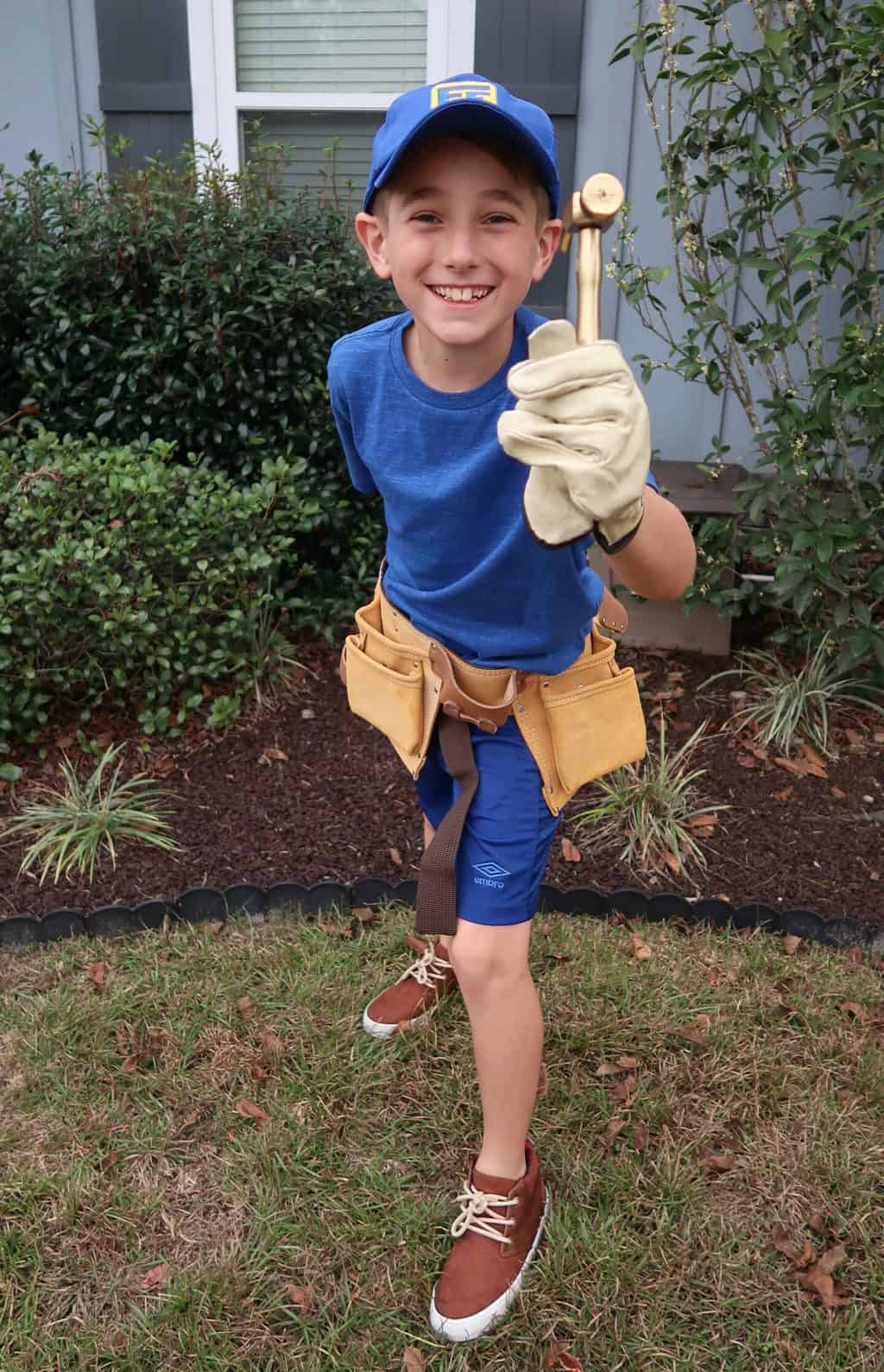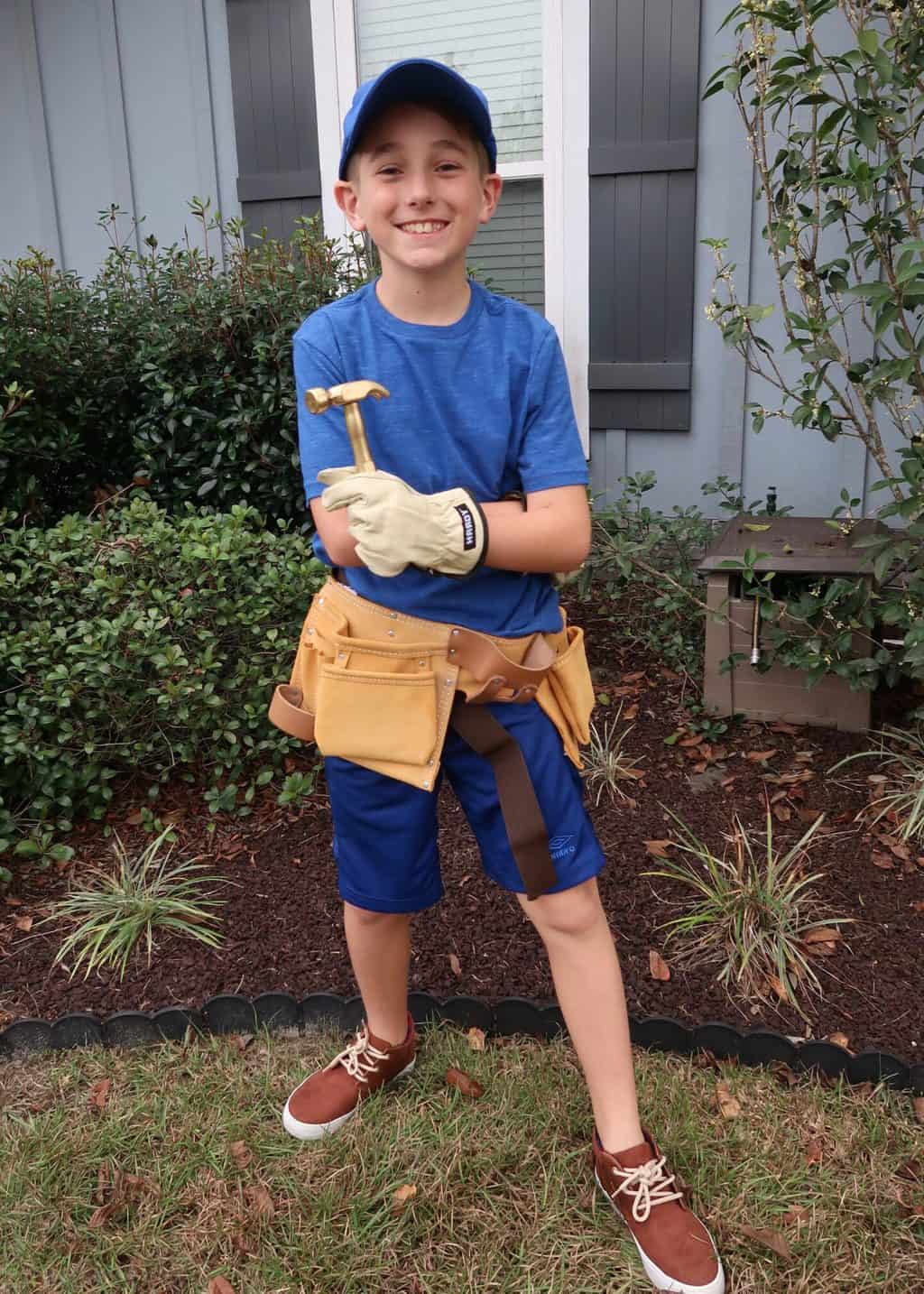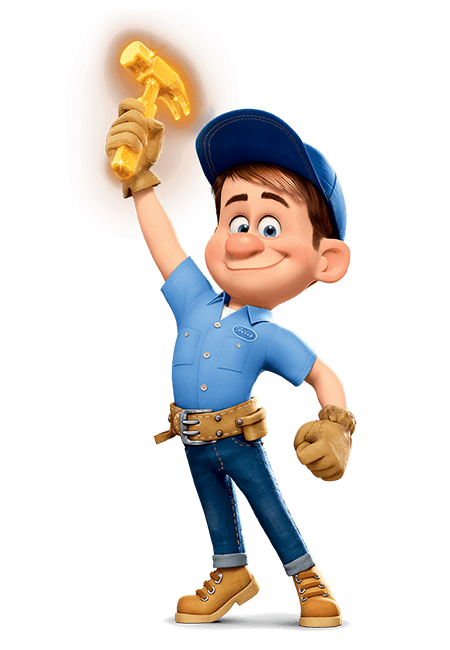 Shop Fix It Felix Jr's Costume Here:
The perfect team!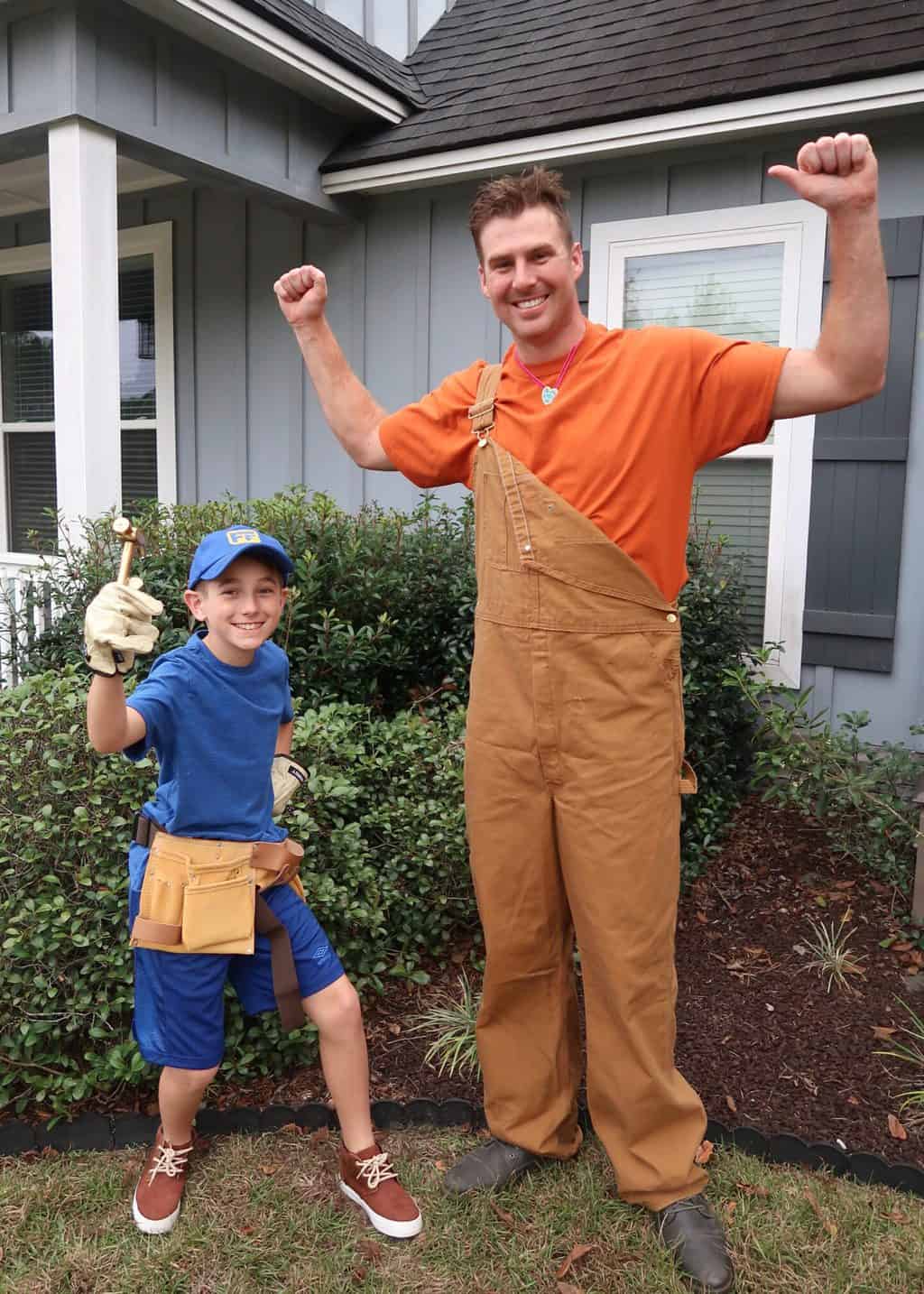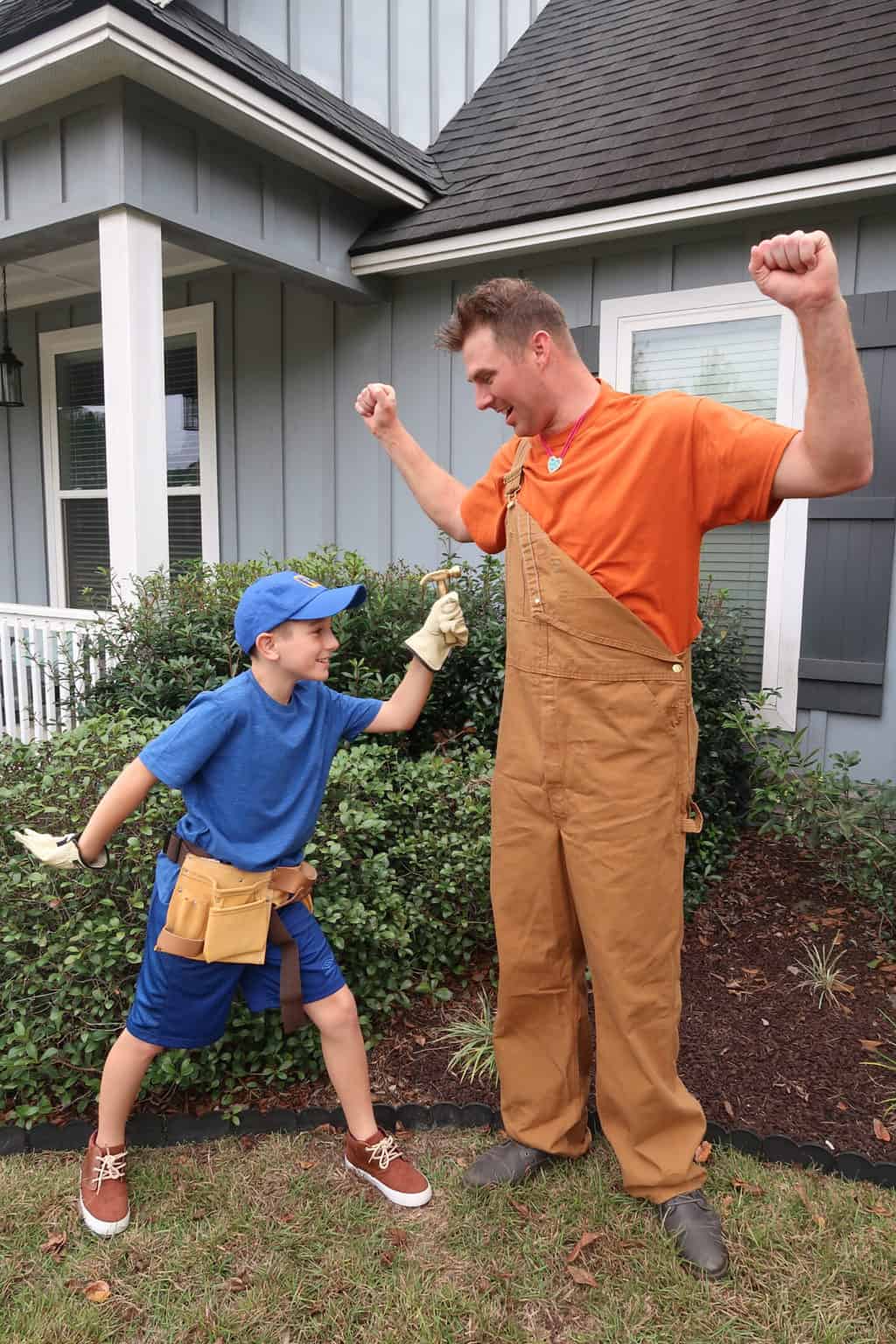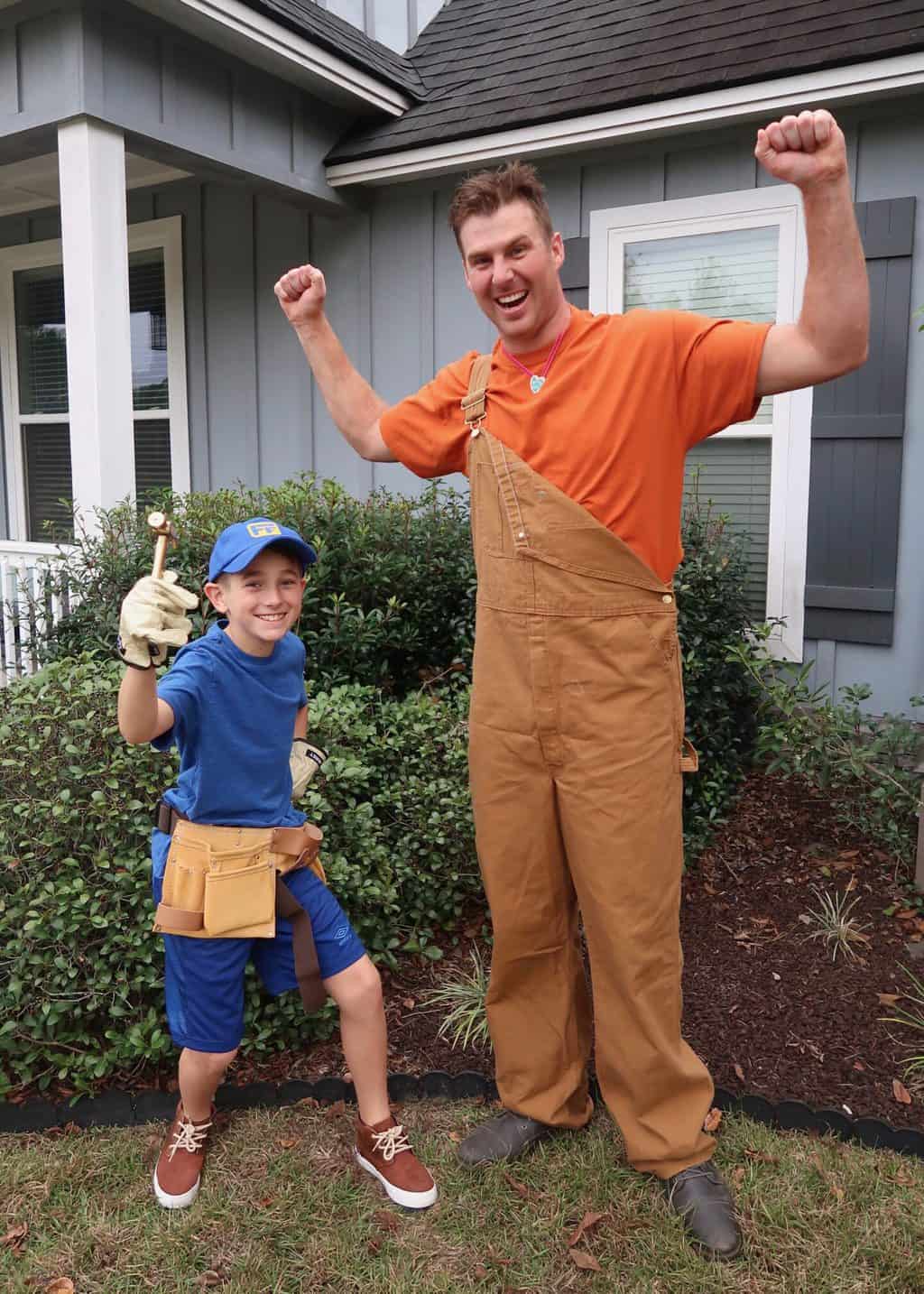 Tessie LOVED getting to be Vanellope von Schweetz and the ONLY crafty thing I had to do for these costumes was to hot glue some candies onto hair clips! Easy!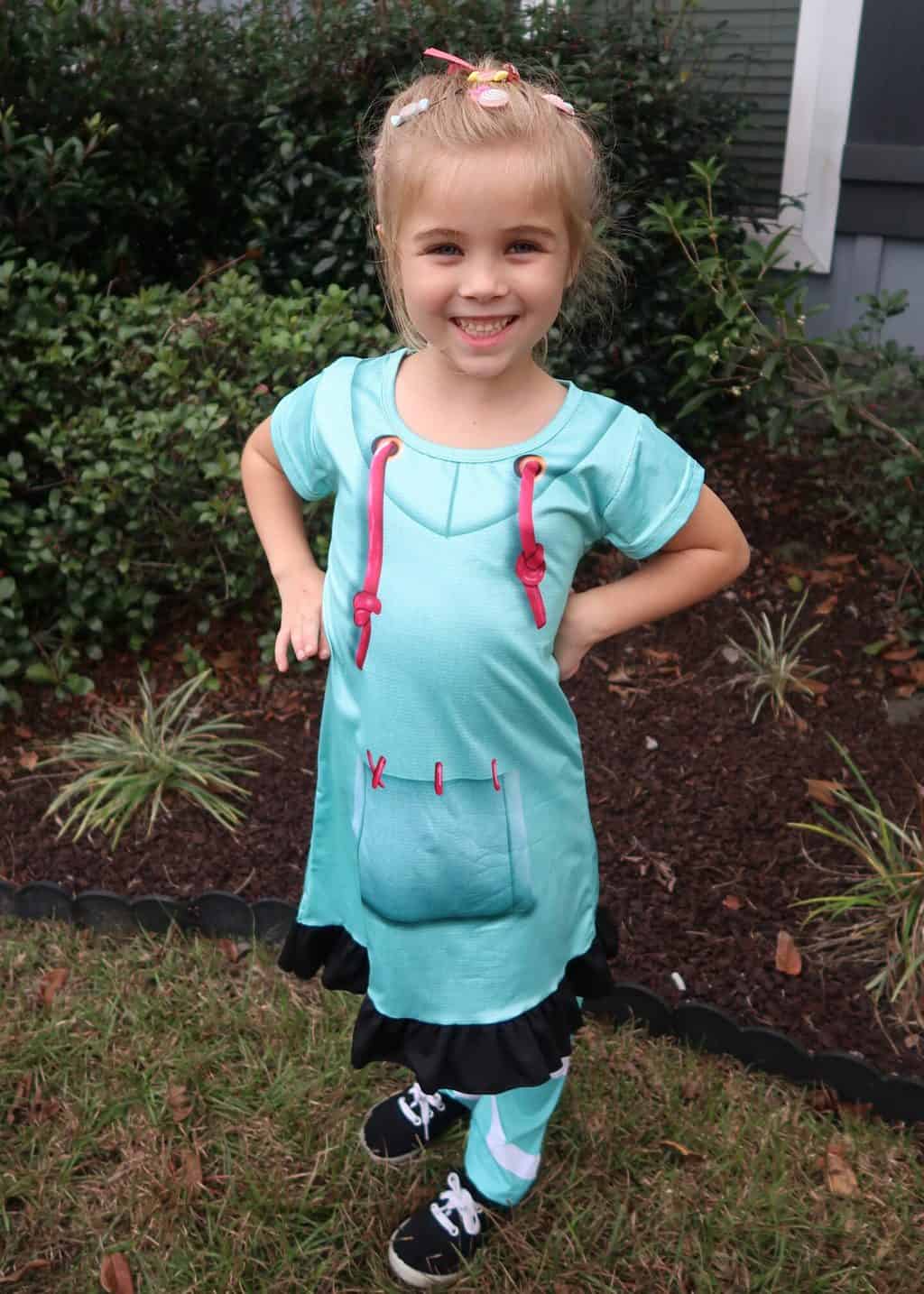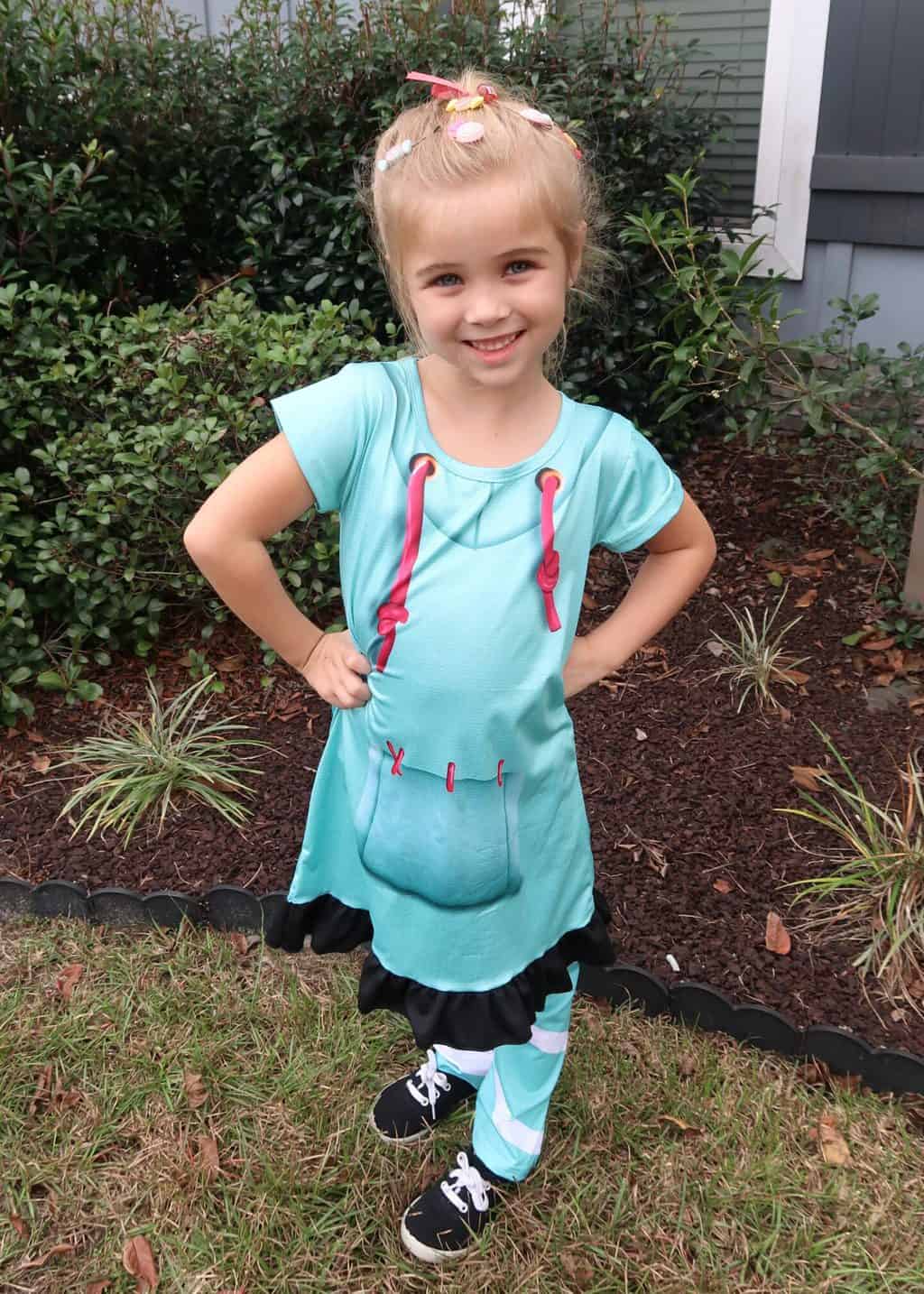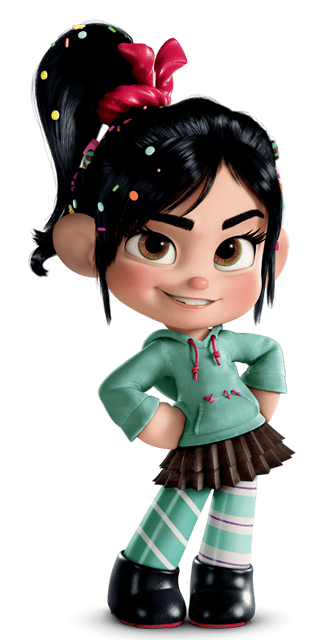 You Can Shop Vanellope's Look Here:
Besties!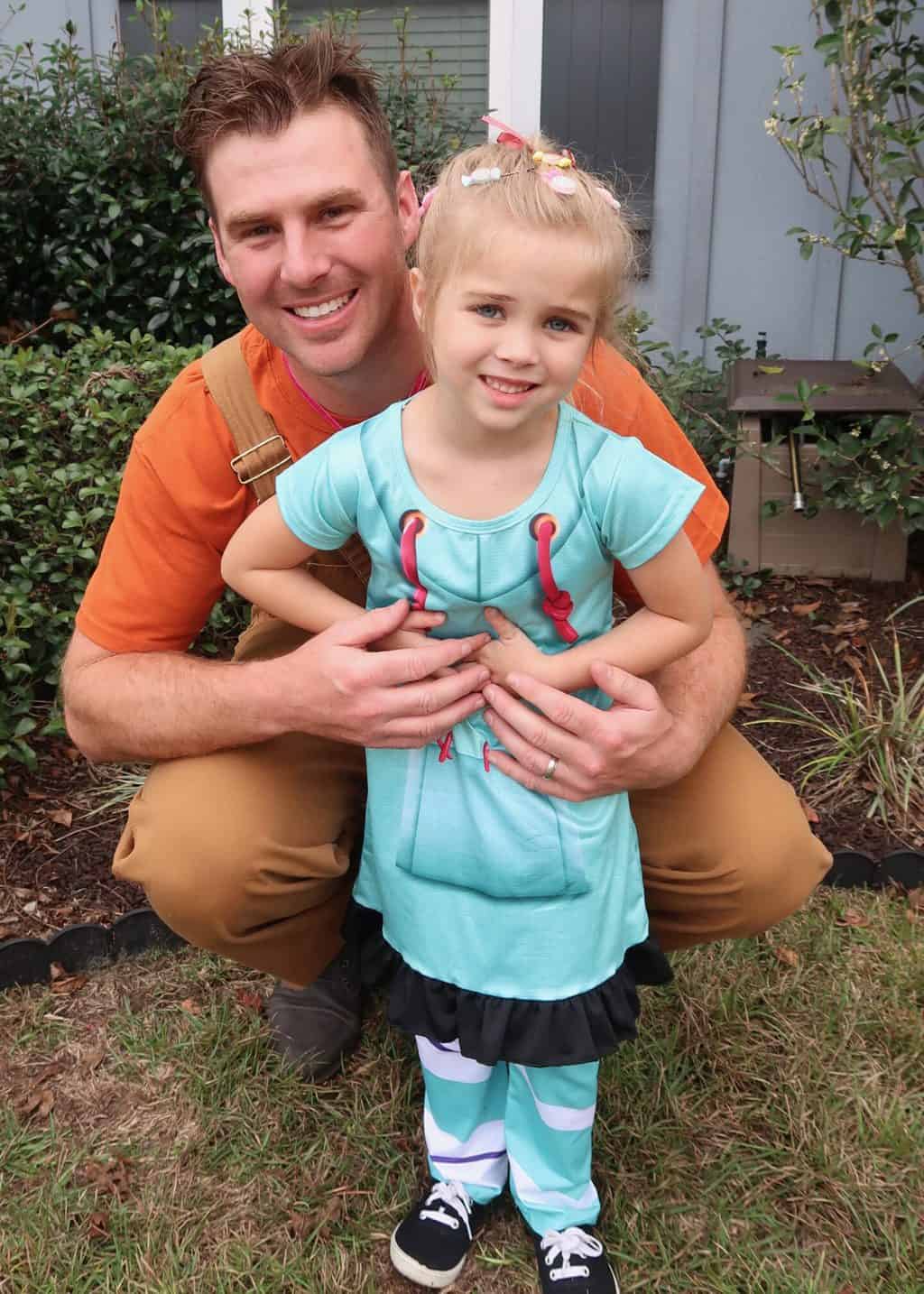 Other Wreck It Ralph Family Costumes
When I realized Britt and I would be too similar in our costumes I just went ahead switched characters.
I have this pink hat from high school and I was like BINGO!
Taffyta Muttonfudge for the win!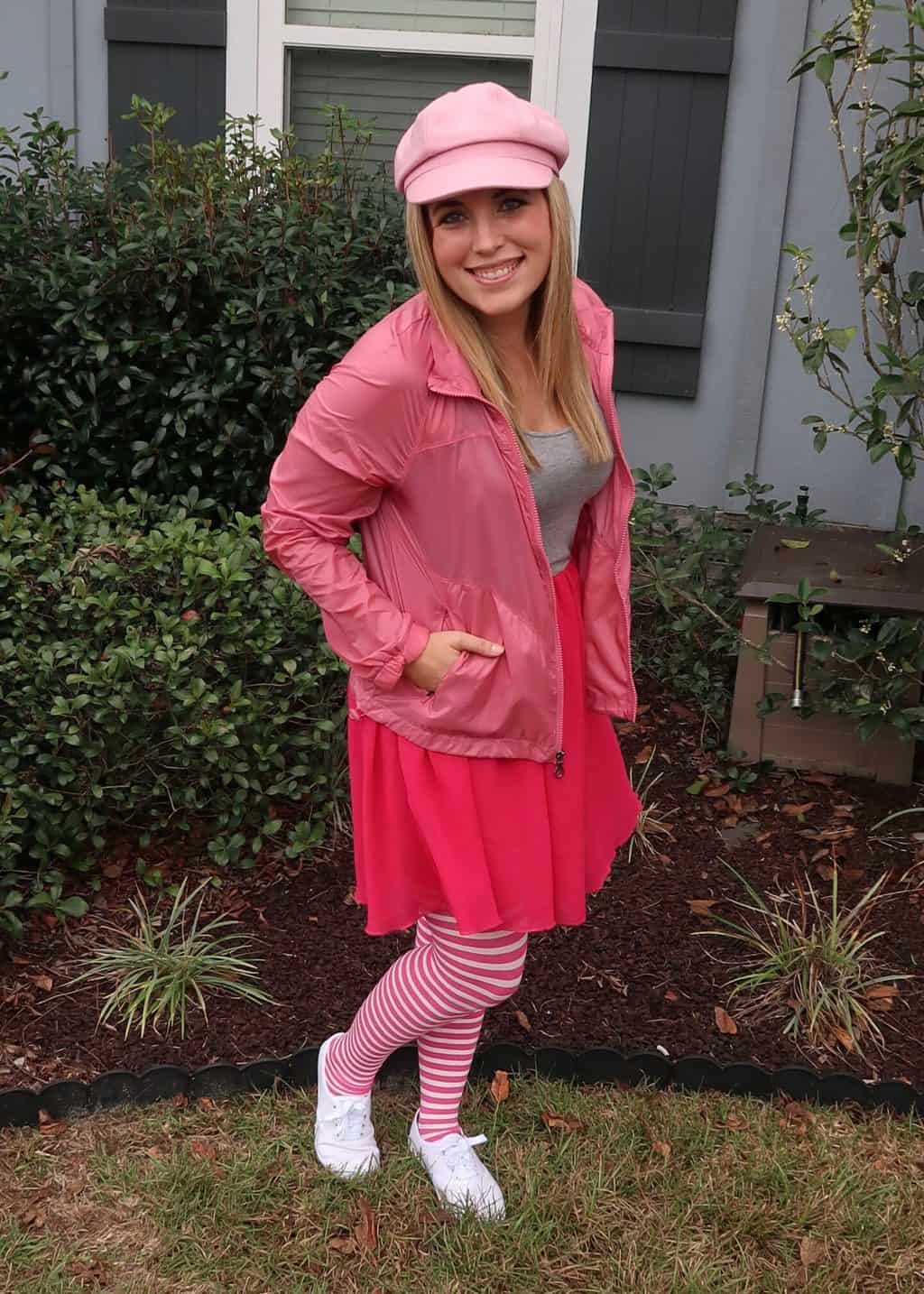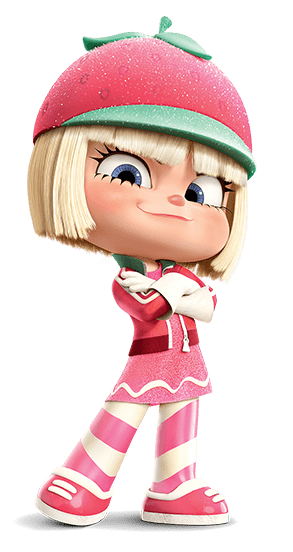 Taffyta Costume: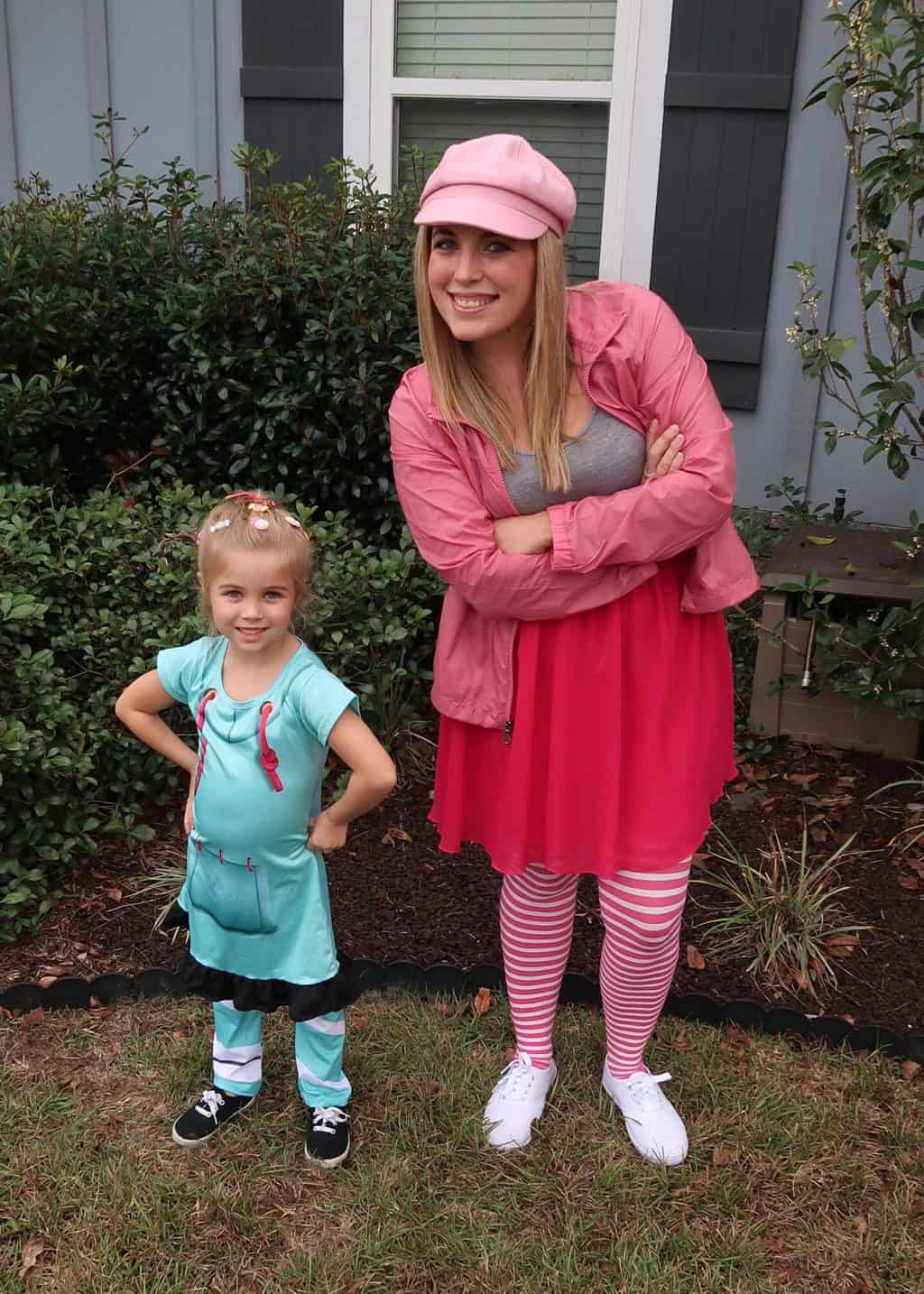 Britt wanted to be Shank from Ralph Breaks the Internet and she was all about that attitude!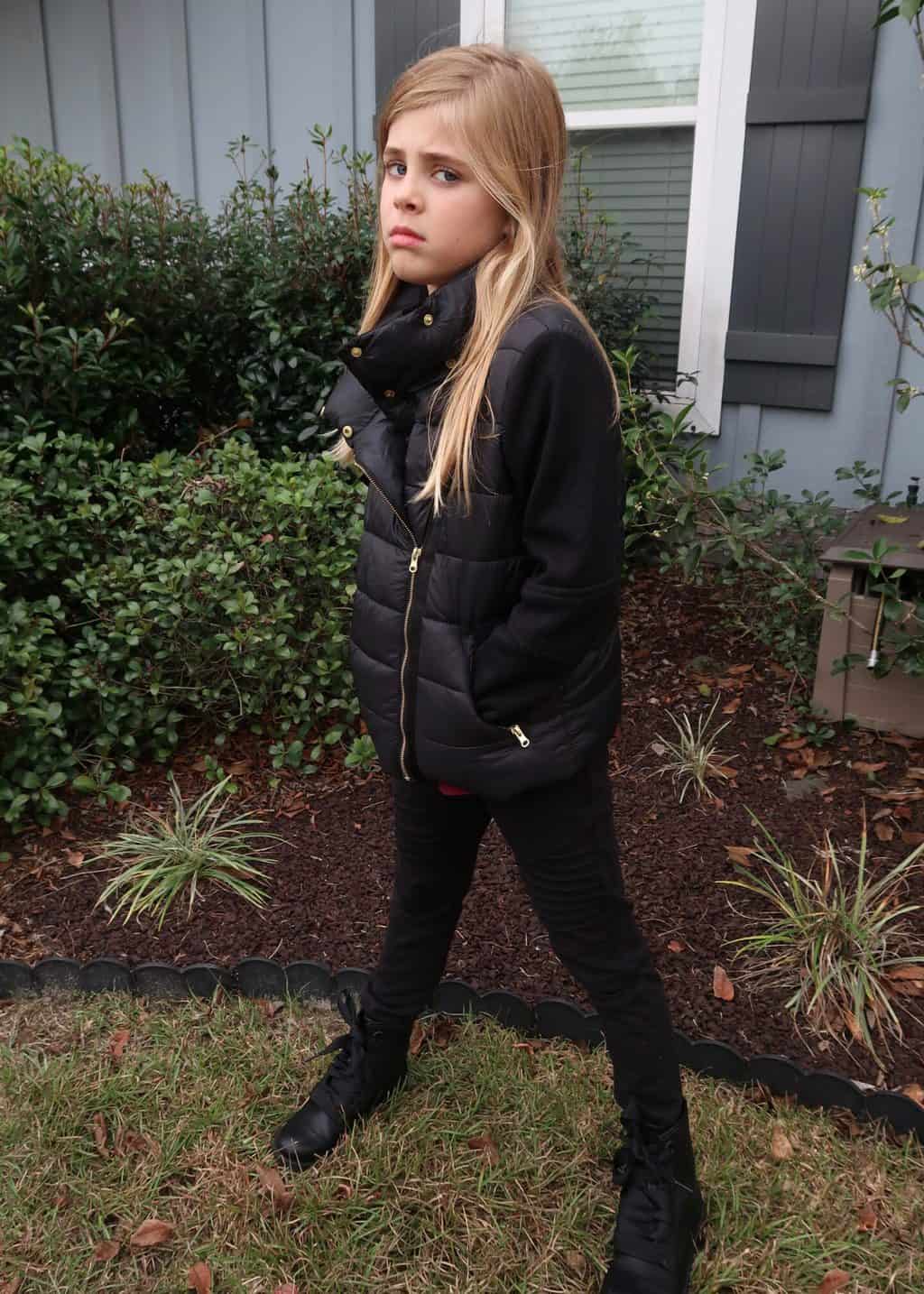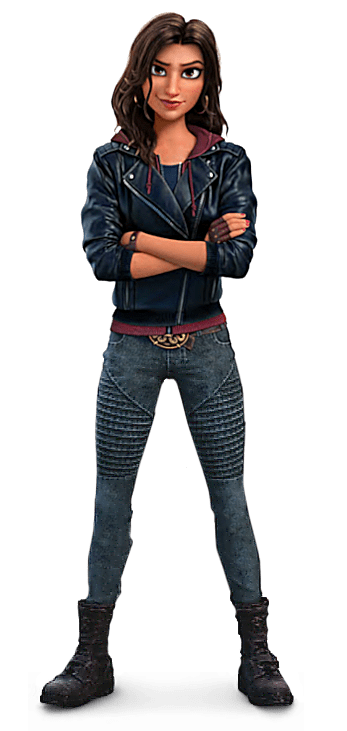 Shank Costume:
It's also hilarious that this character's name is SHANK. Someone at church asked Britt who she was going to be for Halloween and seeing their face when she said "Shank" cracked me up.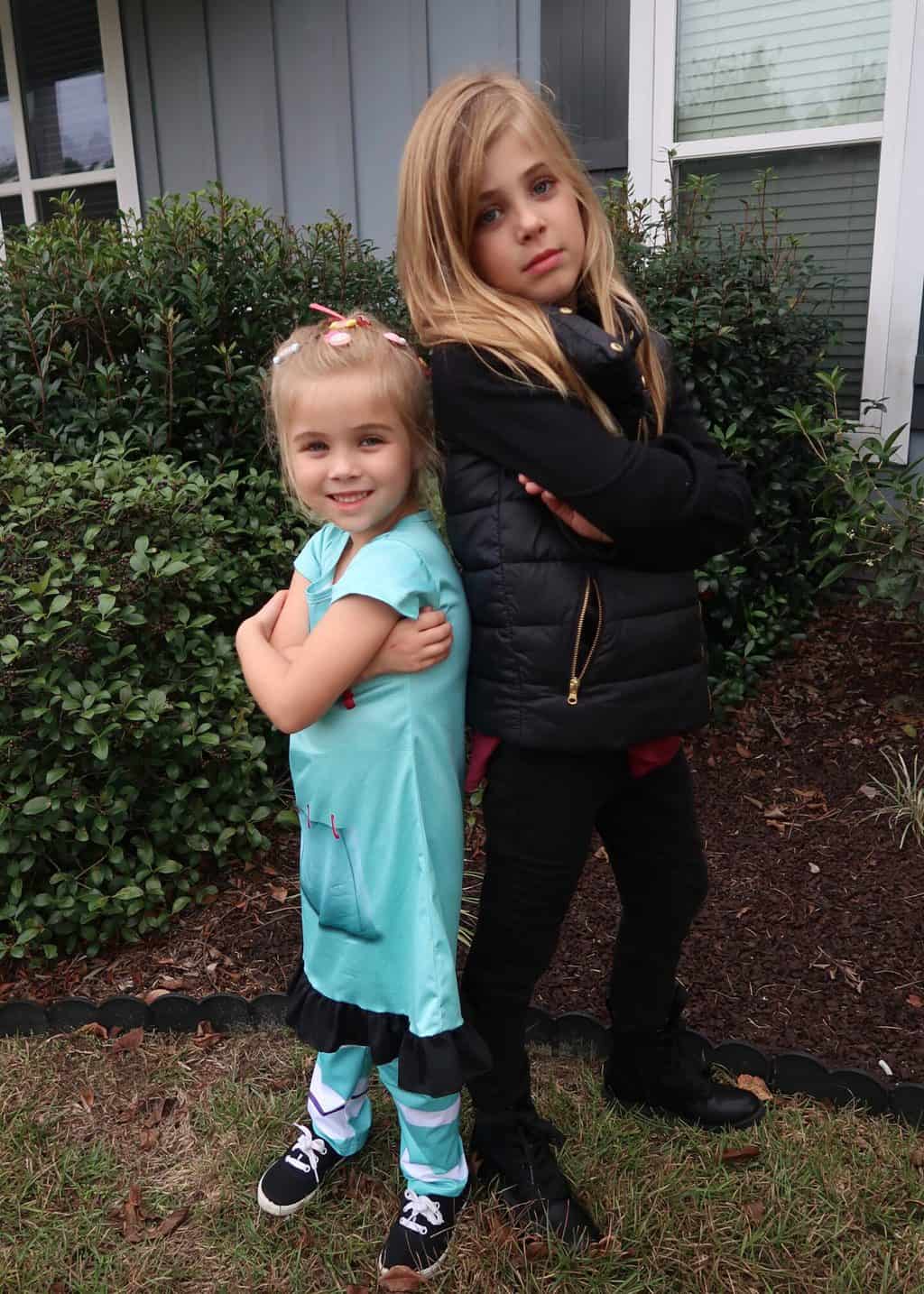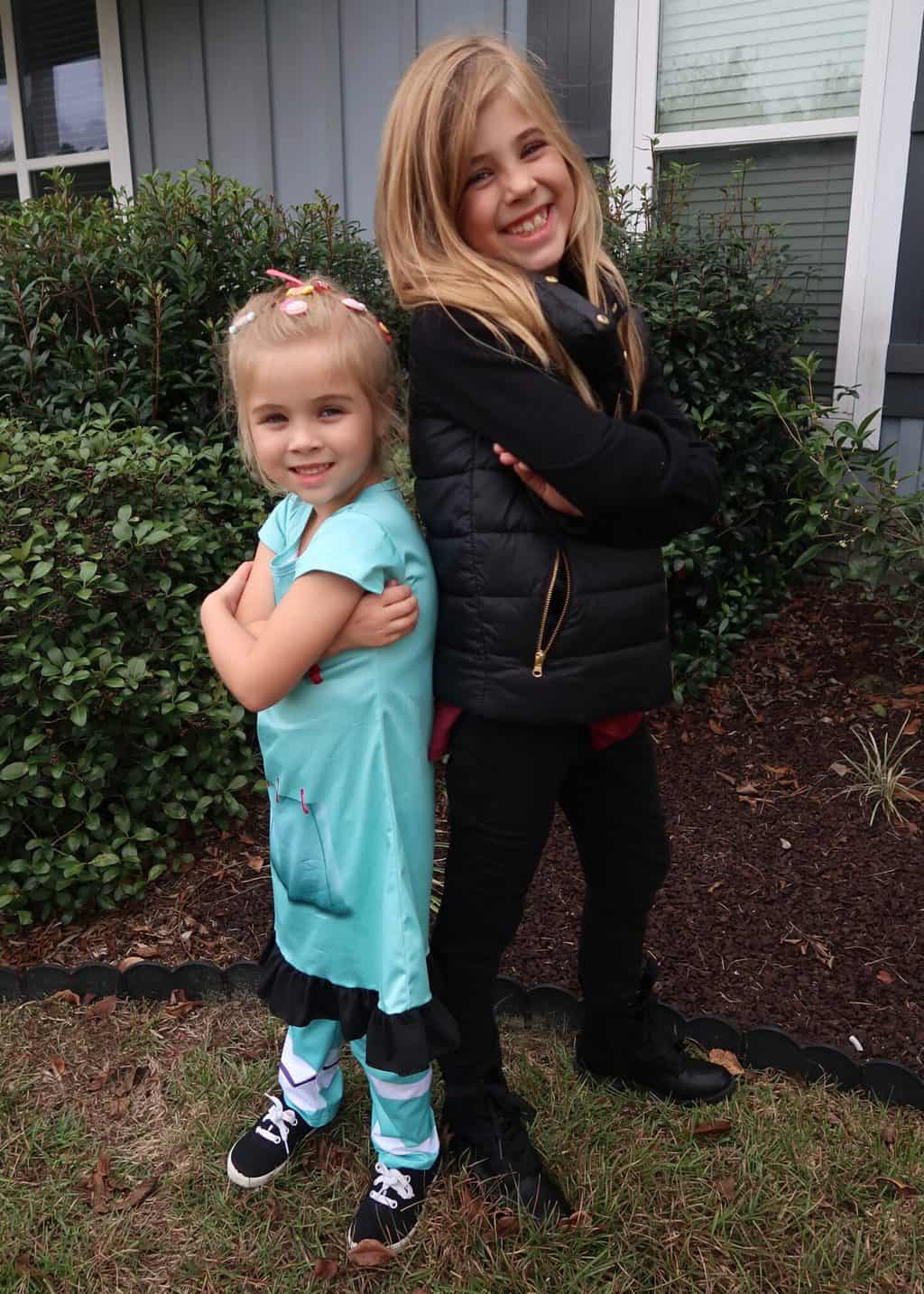 Last, but not least, we have King Candy! Give him all that candy baby!
I'm glad I checked his closet first before buying a purple vest online…he had a purple shirt already that worked perfectly 🙂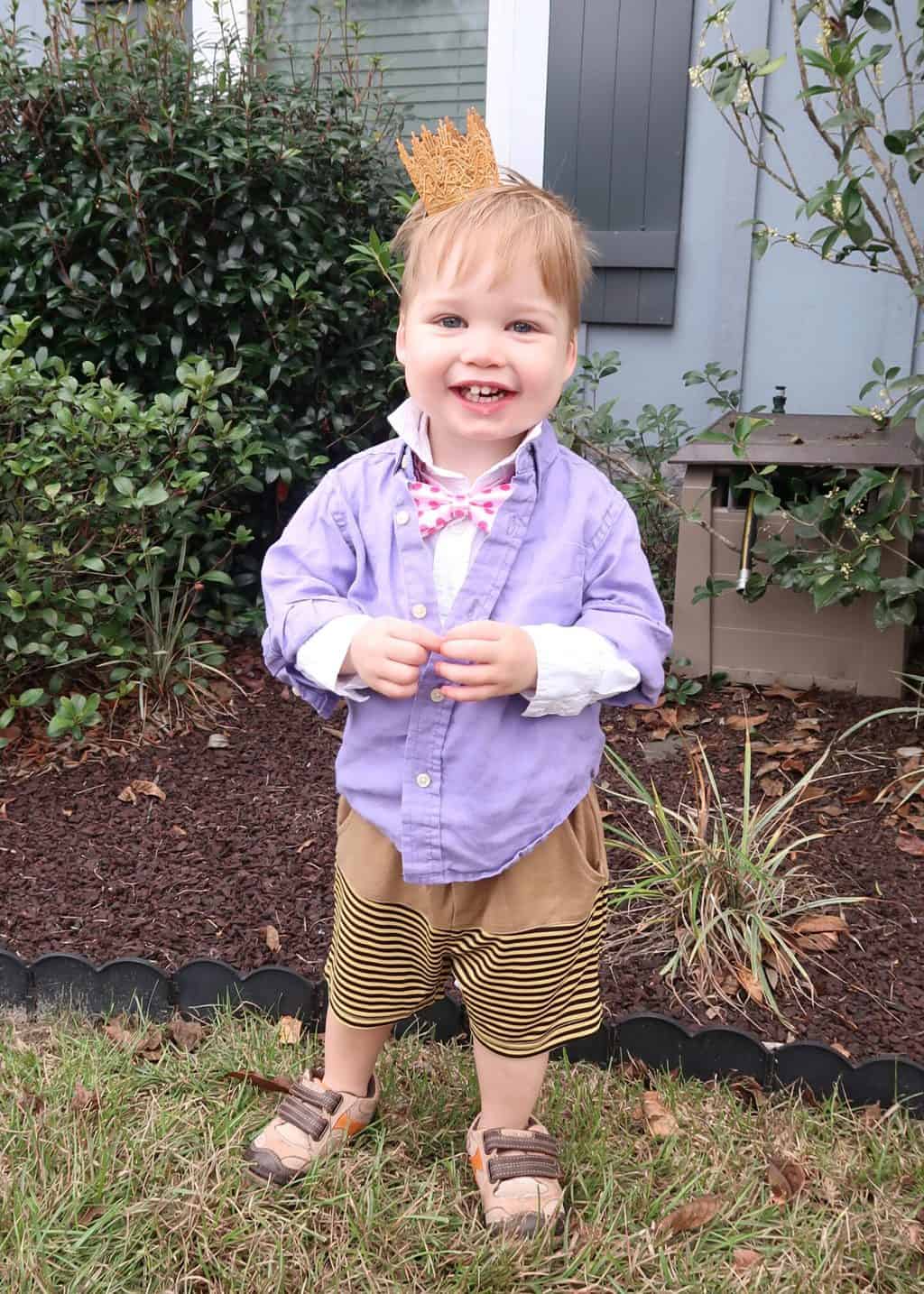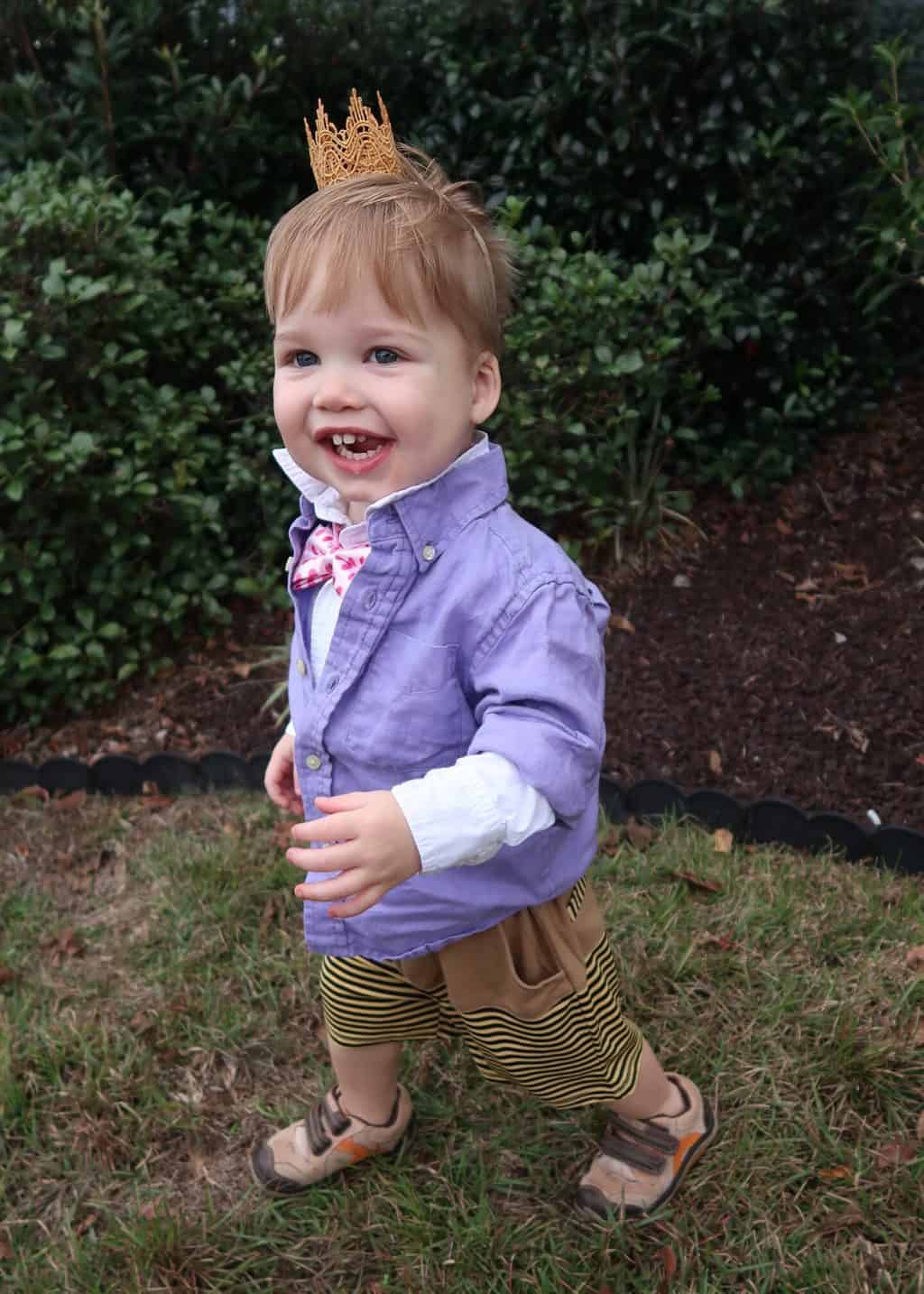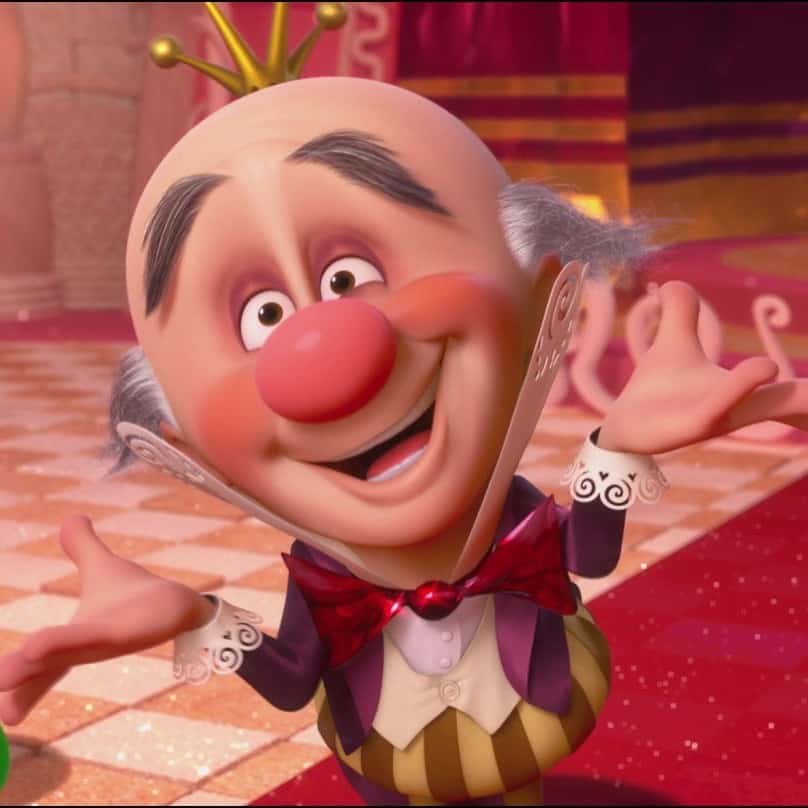 King Candy Costume:
We always have such fun together as a family with our costumes… I know the day is coming soon when Kye may not be interested in being part of our theme but I'm crossing fingers that since we don't wear them for actual trick-or-treating that I can keep it going!
Do you have any costume ideas for us? I feel like if I let Kye decide to try to keep him excited about it that we'll all be dressed up like a video game!
Here are a few more pictures of our Wreck it Ralph Crew!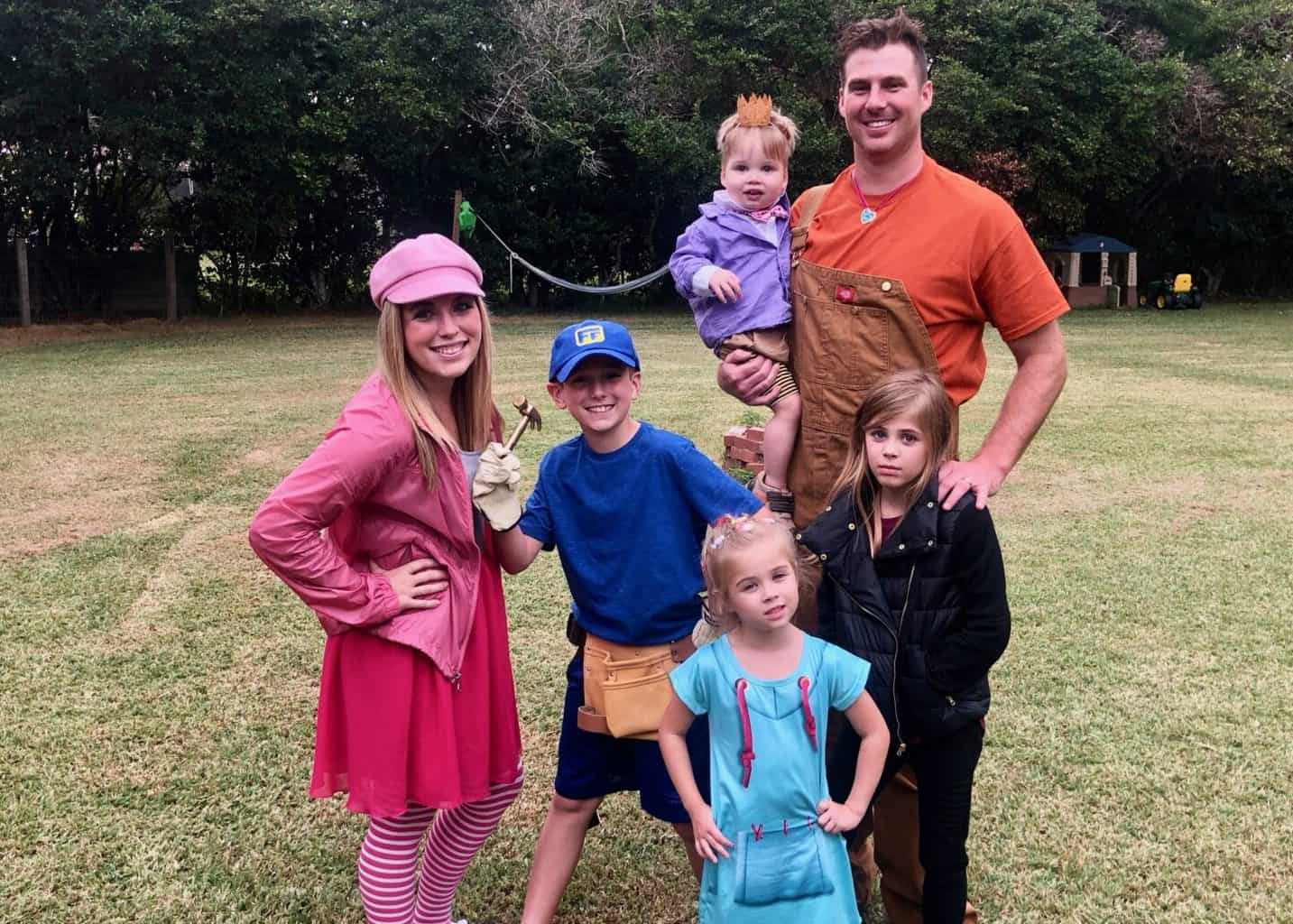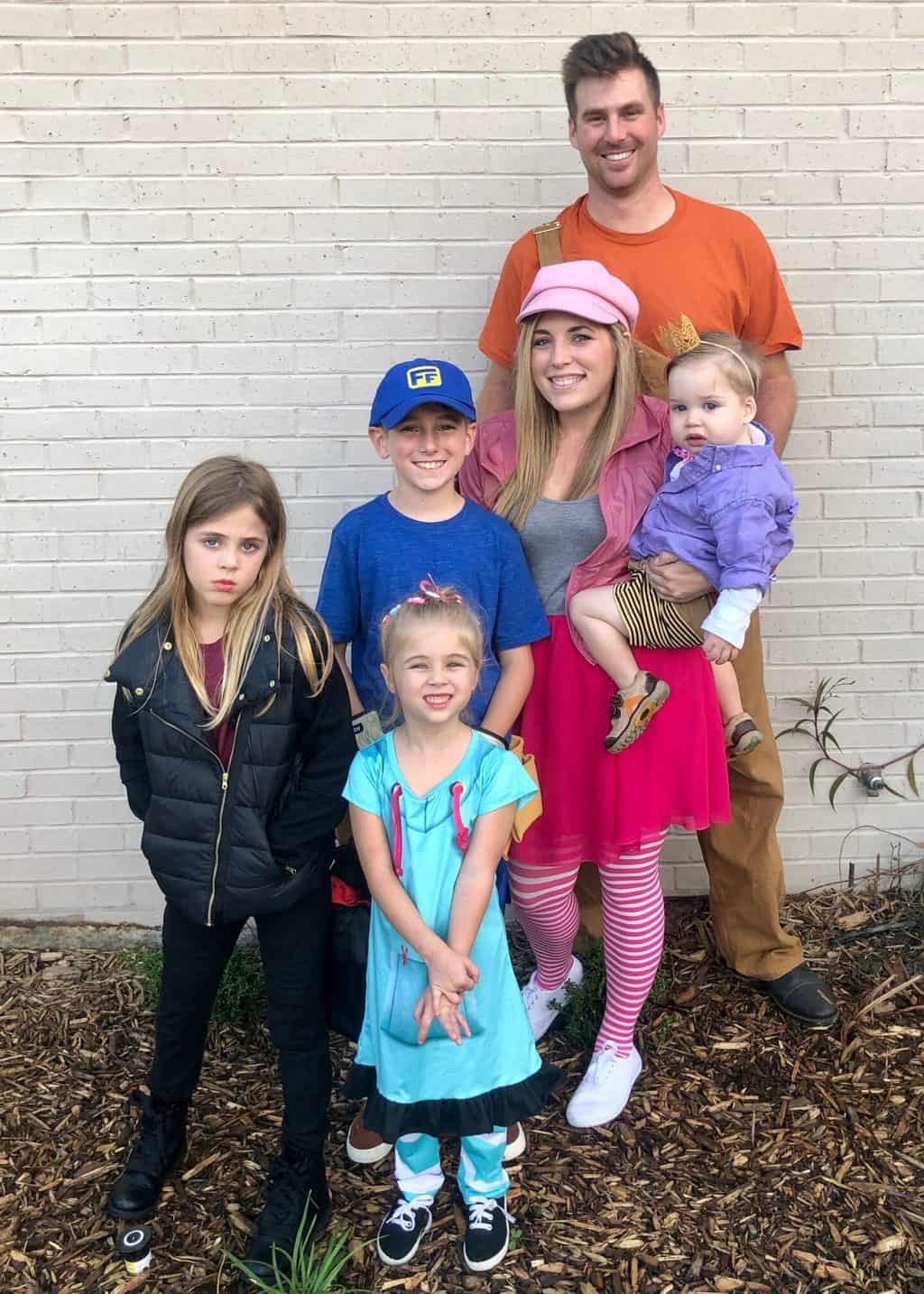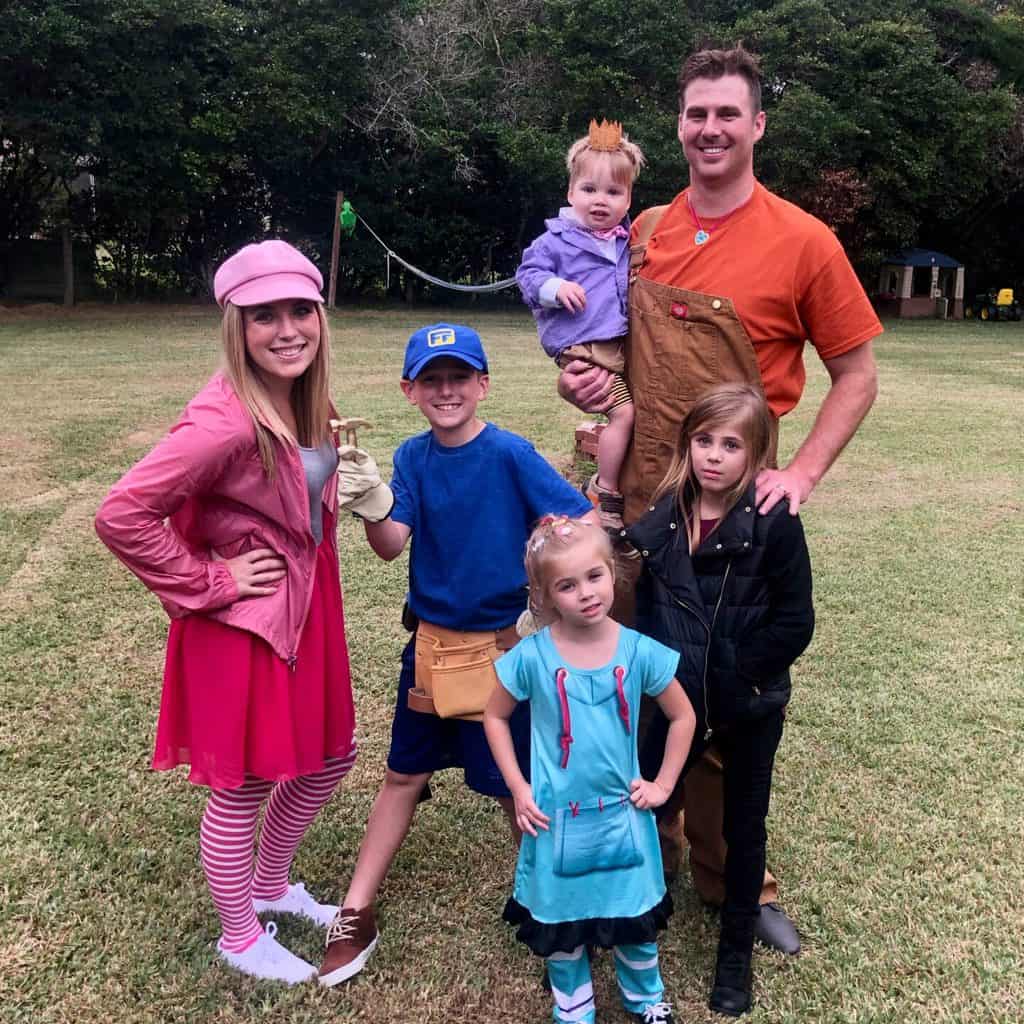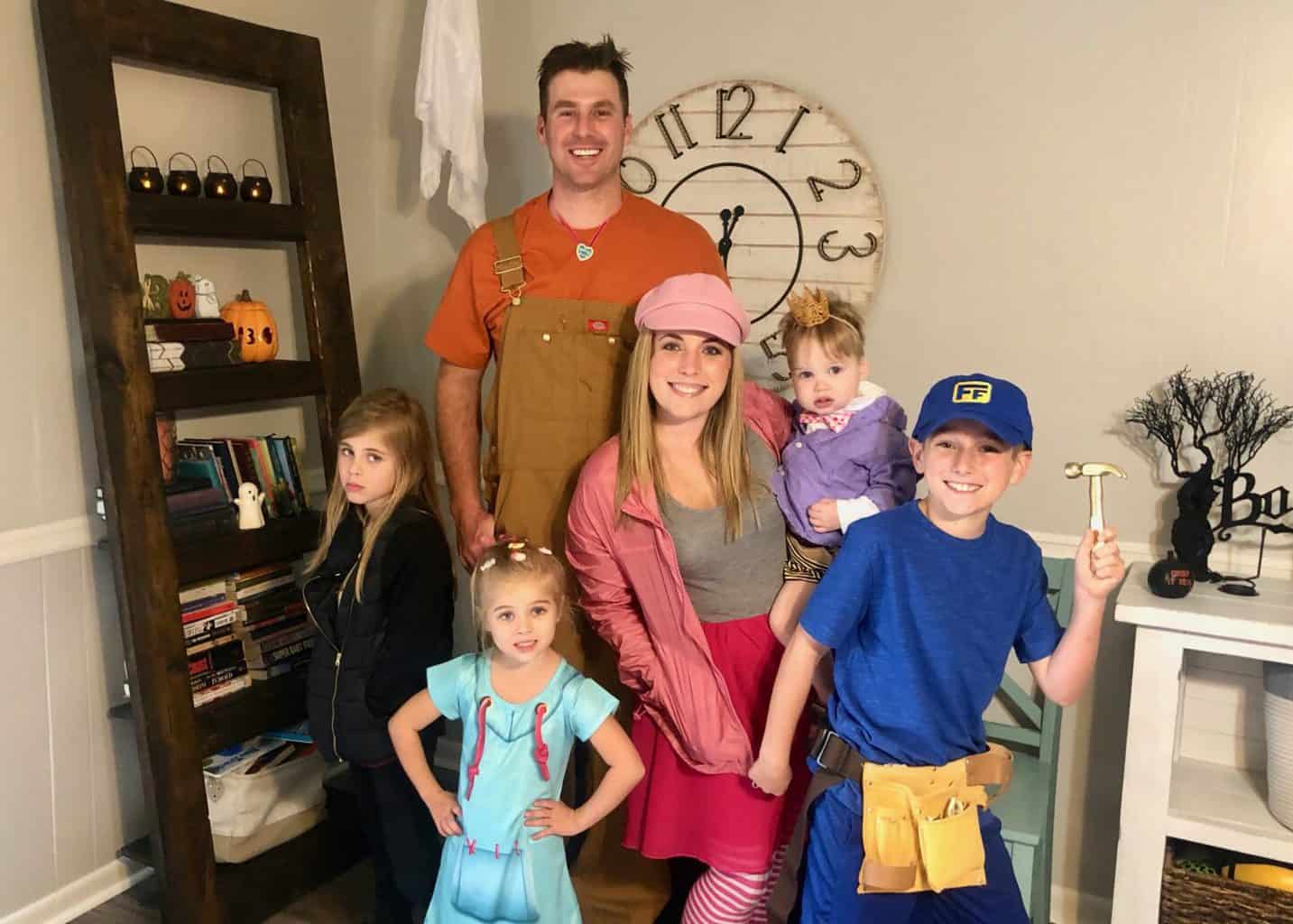 Check out our Halloween costume round-ups for more ideas:
You can also see all of our costumes over the years here: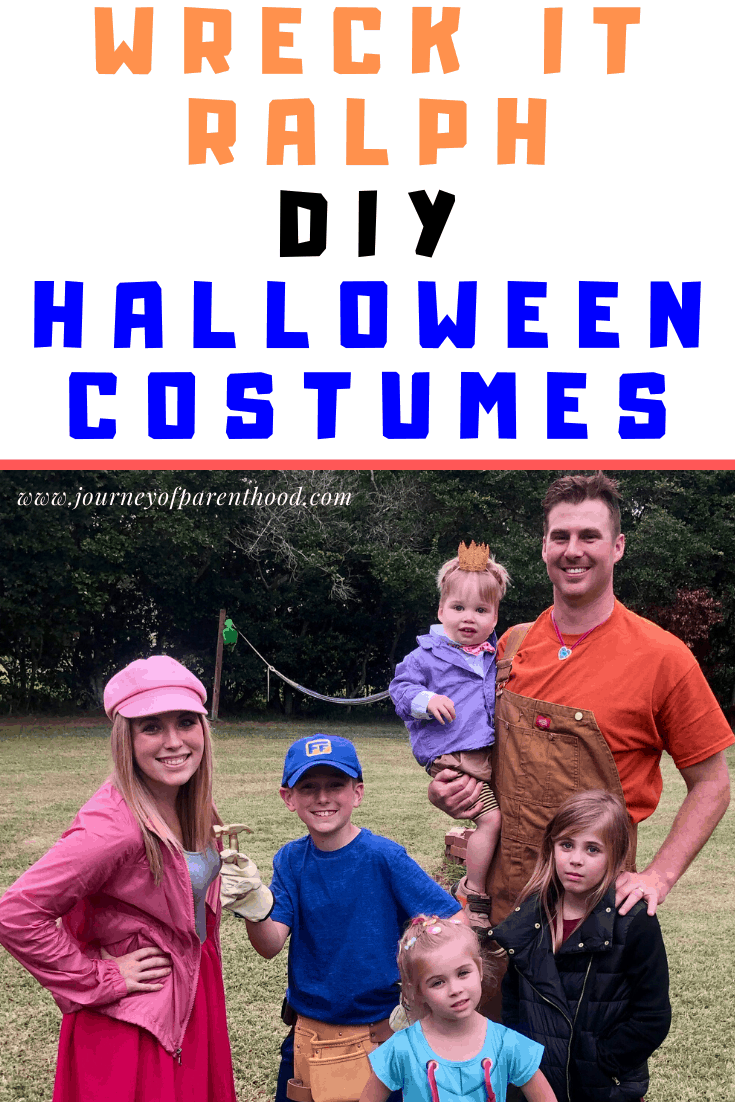 Originally published October 31, 2021