We LOVE coming up with our family themed costumes each year! We had actually planned to do Brave family costumes as a theme last year and had planned to have Britt be Merida and the remaining three kids be the three bears that are Merida's brothers.
But then we didn't end up getting matched/having a baby until December so we switched it up and went with Moana last year instead 🙂
We decided to stick with the Brave theme for this year but did make one change in our costumes…Kye decided he was too old to be a brother bear so he went with Lord Macintosh instead!
To make up for our missing bear Tessie carried a bear cub around with her 😉
Y'all know we gotta be accurate to the movie!
These Brave family costumes came together so well and I really, really loved the end result.
I also love that we tend to pick movies that aren't super popular and it causes people to have to google search to see what we're dressed up as!
Disclaimer: post contains affiliate links.
Originally published December 8, 2018
Brave Family Costumes: The Whole Clan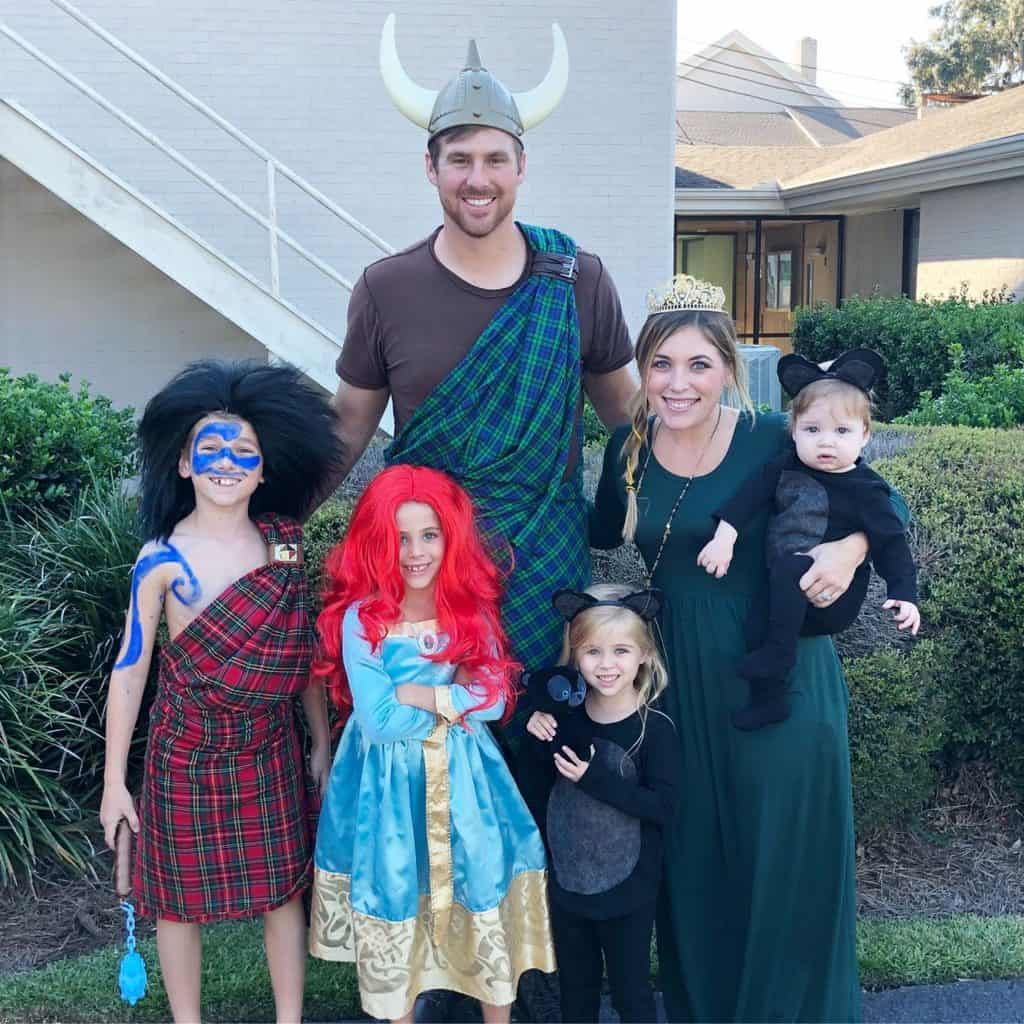 Princess Merida Costume
First up, there's Princess Merida!
For this costume we already had the dress (which you can find on Amazon) and I just bought a red wig to go with it.
I know Merida's hair is more of an orange but good luck finding that exact color in a cheap costume wig so we rolled with it and Britt LOVED it! (Though they do sell Merida wigs, if you want to splurge!)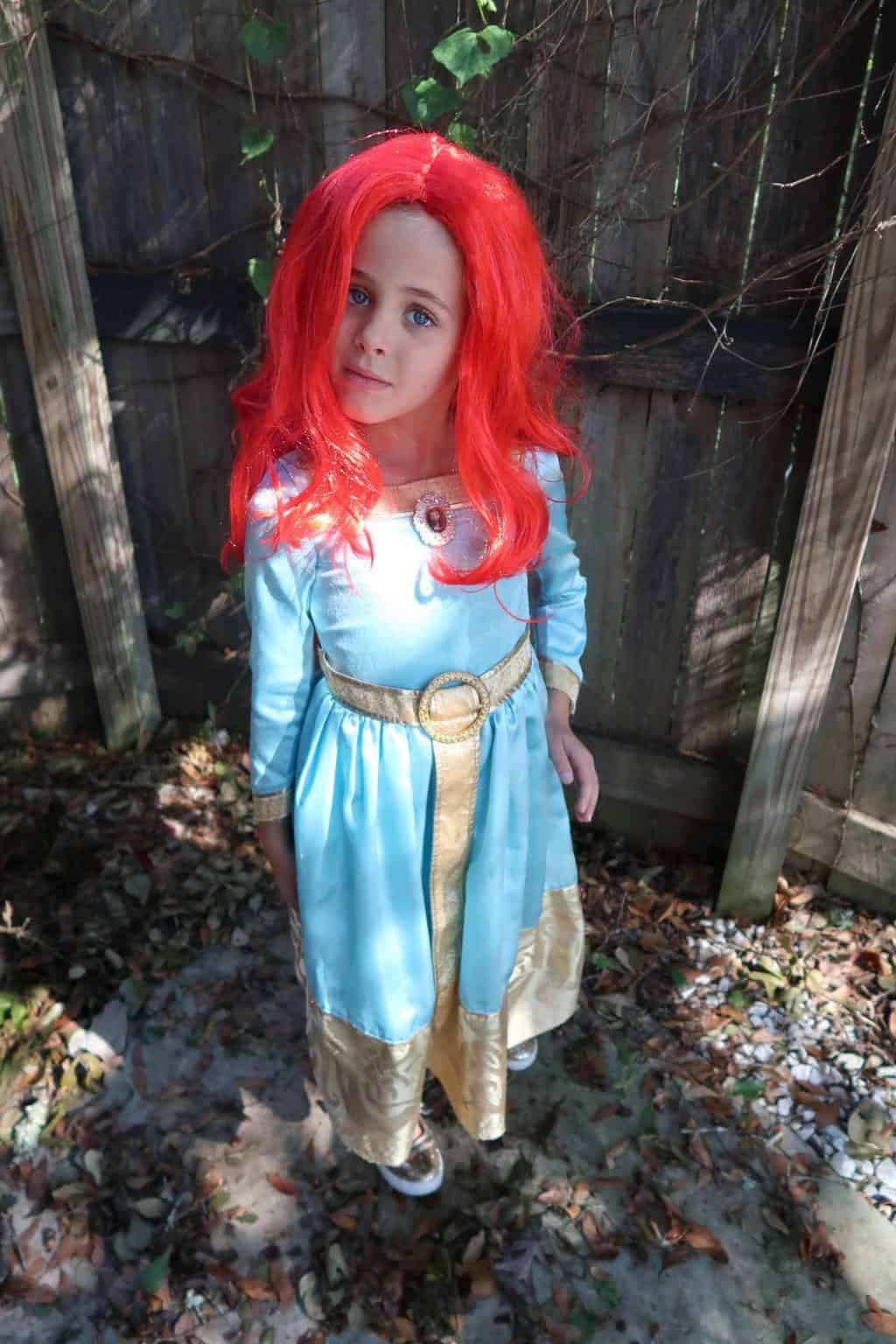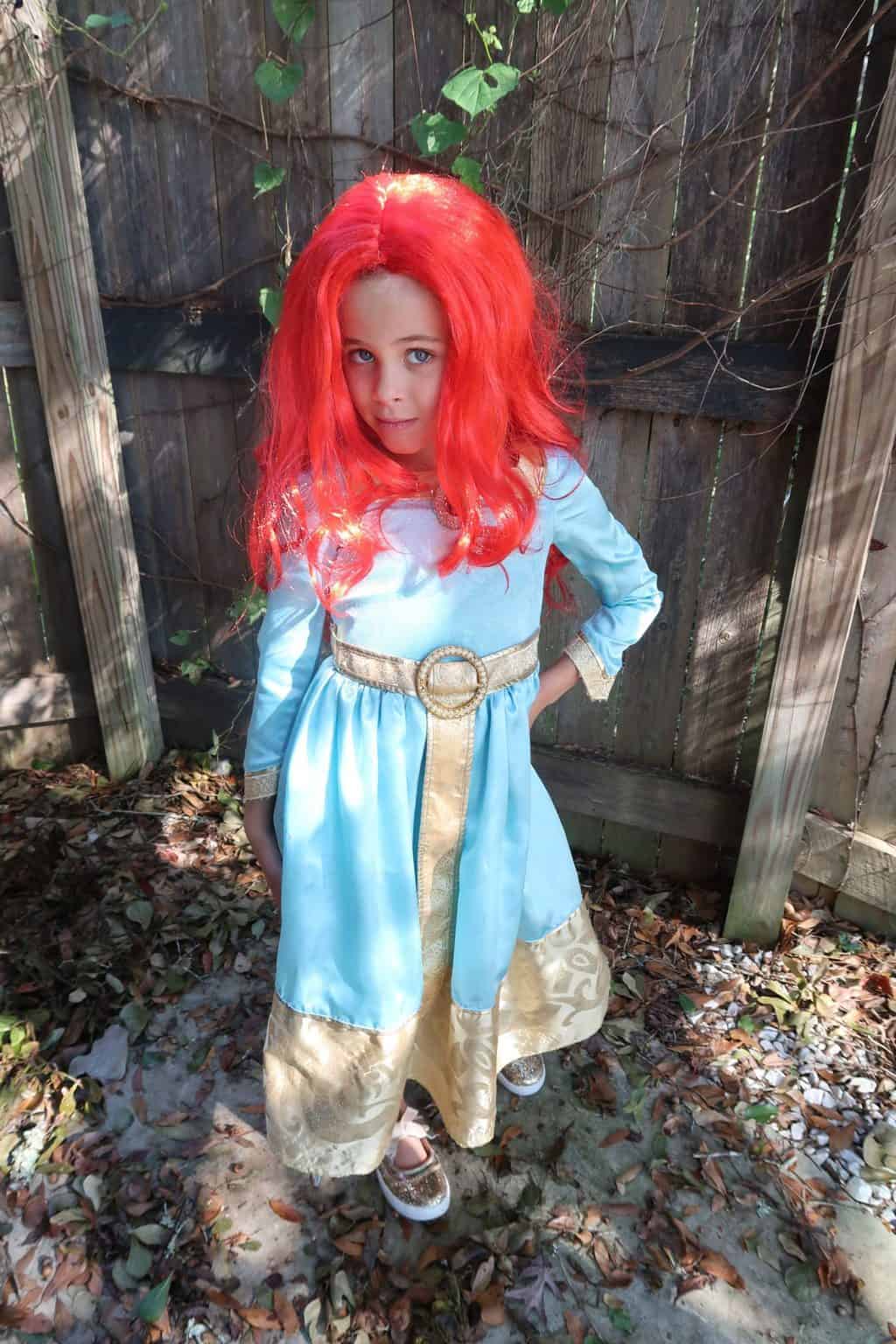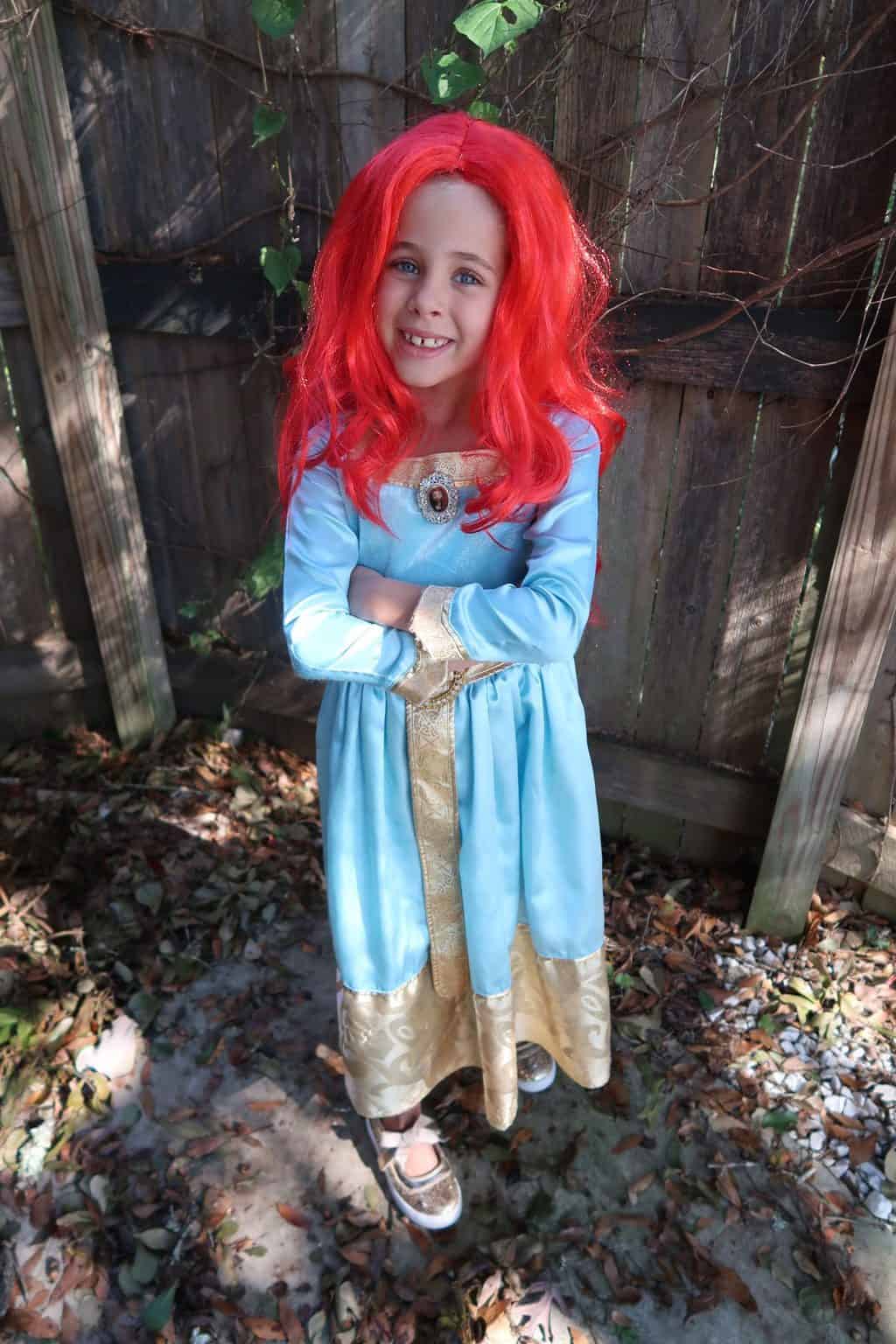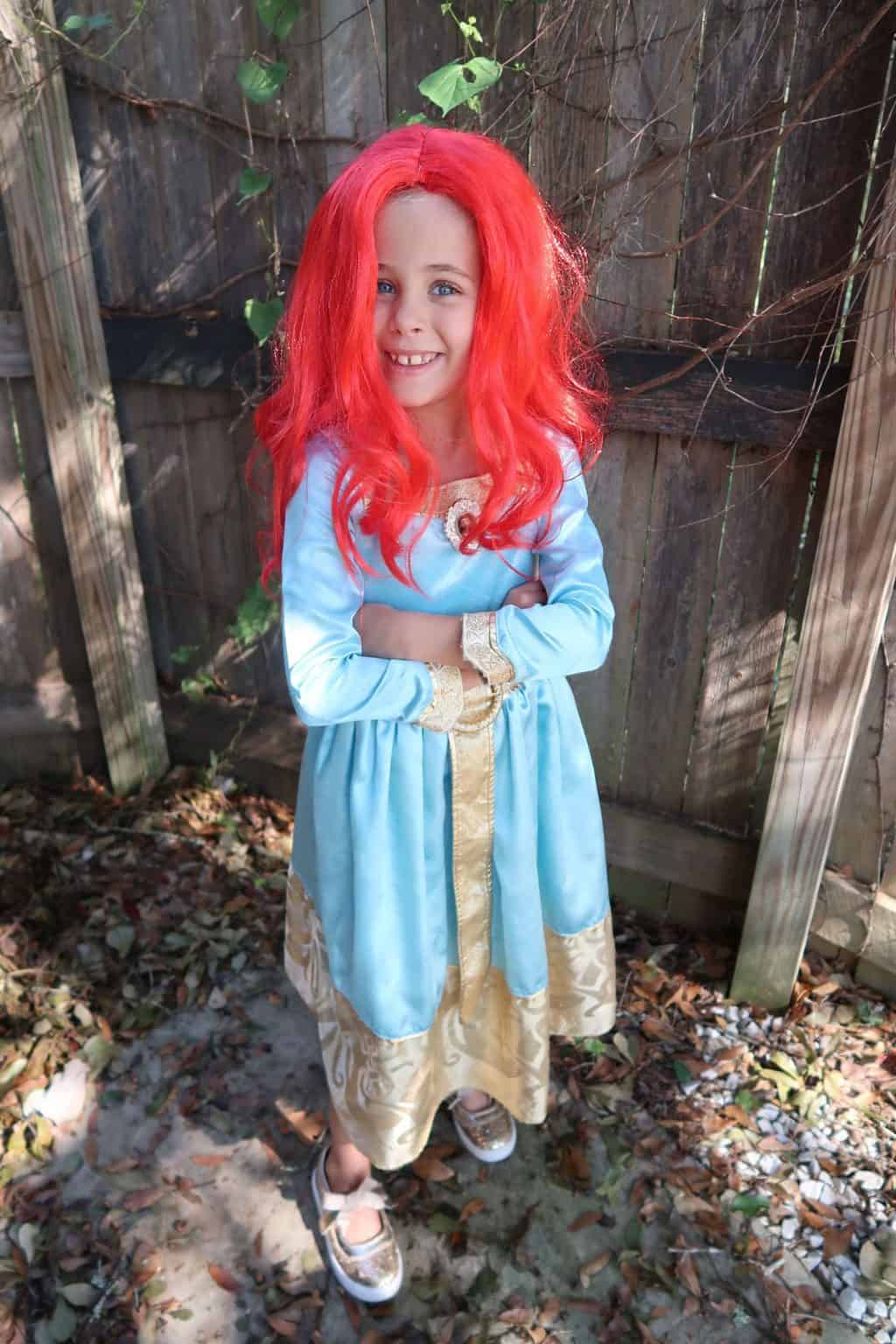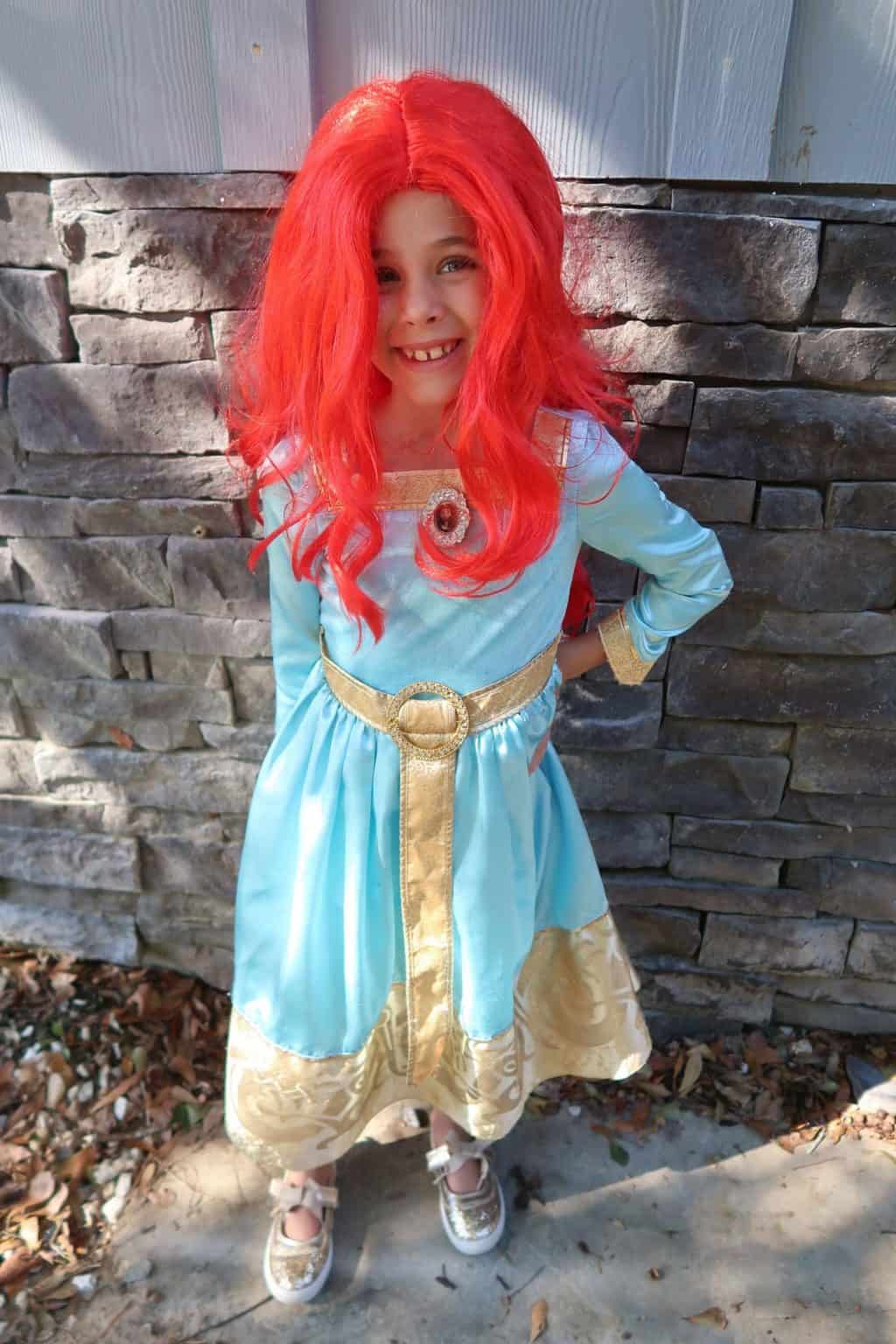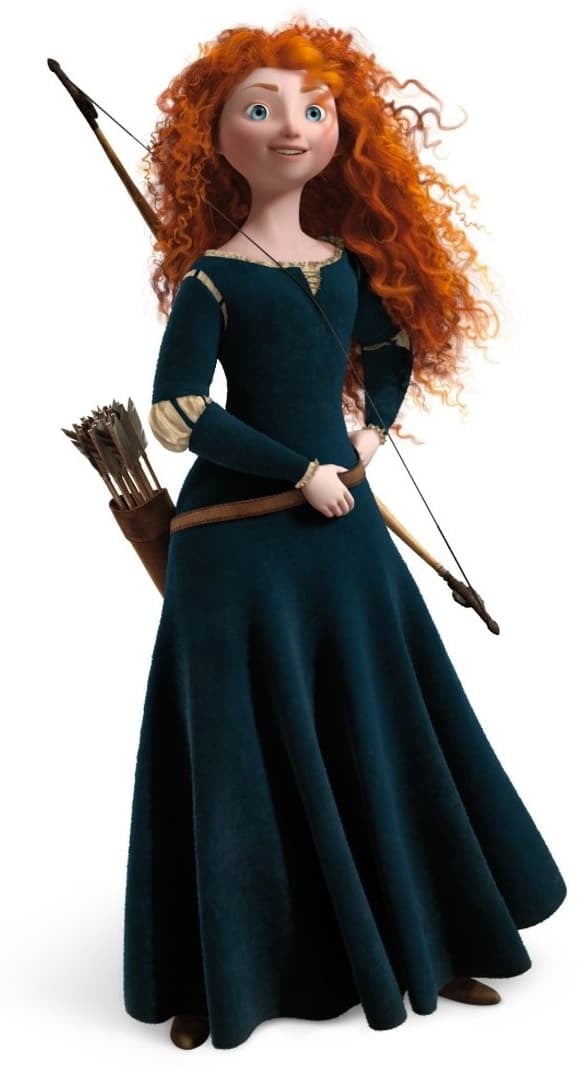 The Triplet Brothers (As Bears!)
The bears!
Let me just say what a trooper Tess is!
We all agreed that next year she gets to be a MAIN CHARACTER.
Girl has been a supporting role since she was born haha.
She was the most hesitant about her costume (she kept saying she didn't want to be a bear) but having the bear friend to hold helped and then out of all the kids she ended up being the one who loved her costume the most and was the only one who wanted to wear it on actual Halloween for trick-or-treating. She made a GREAT bear!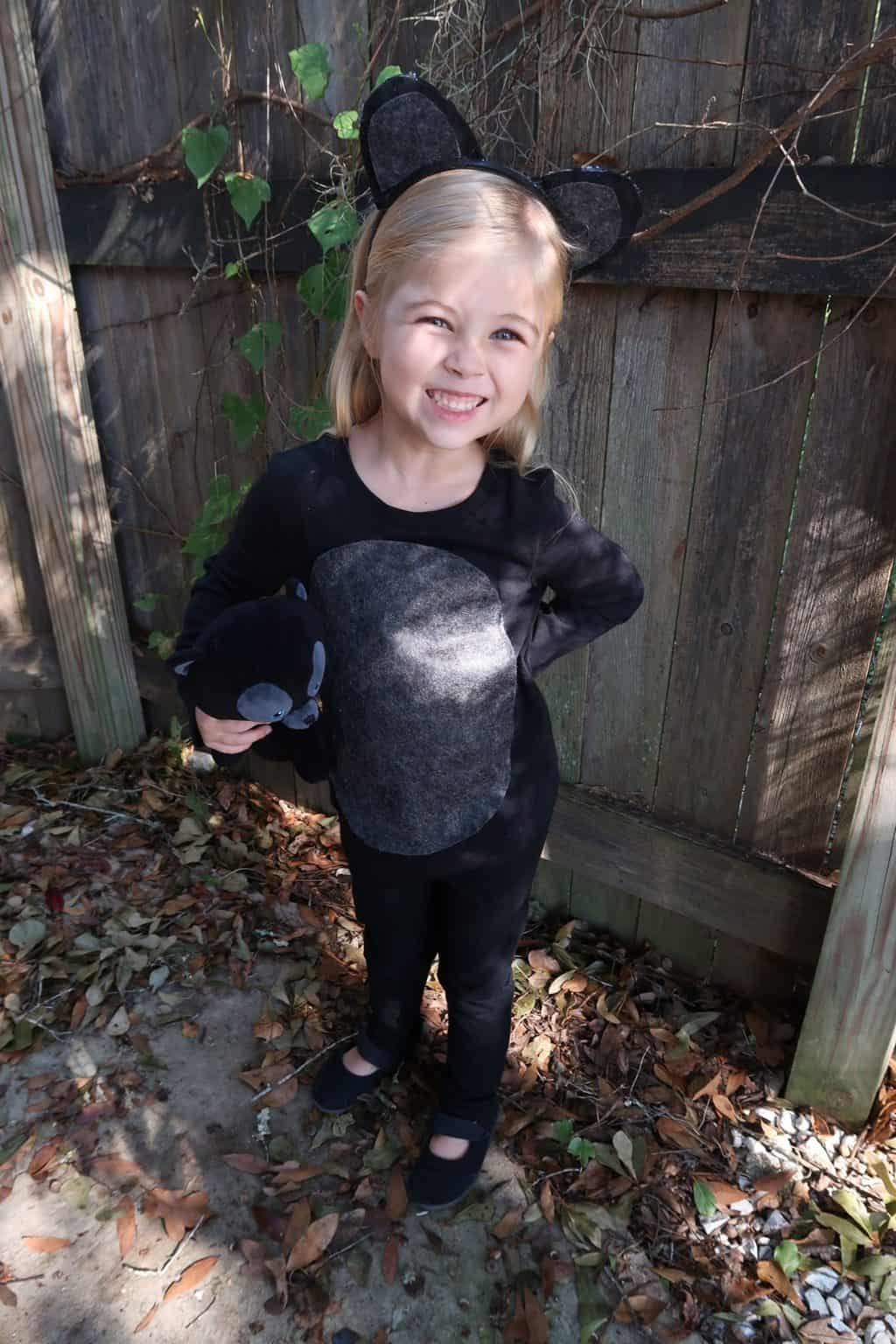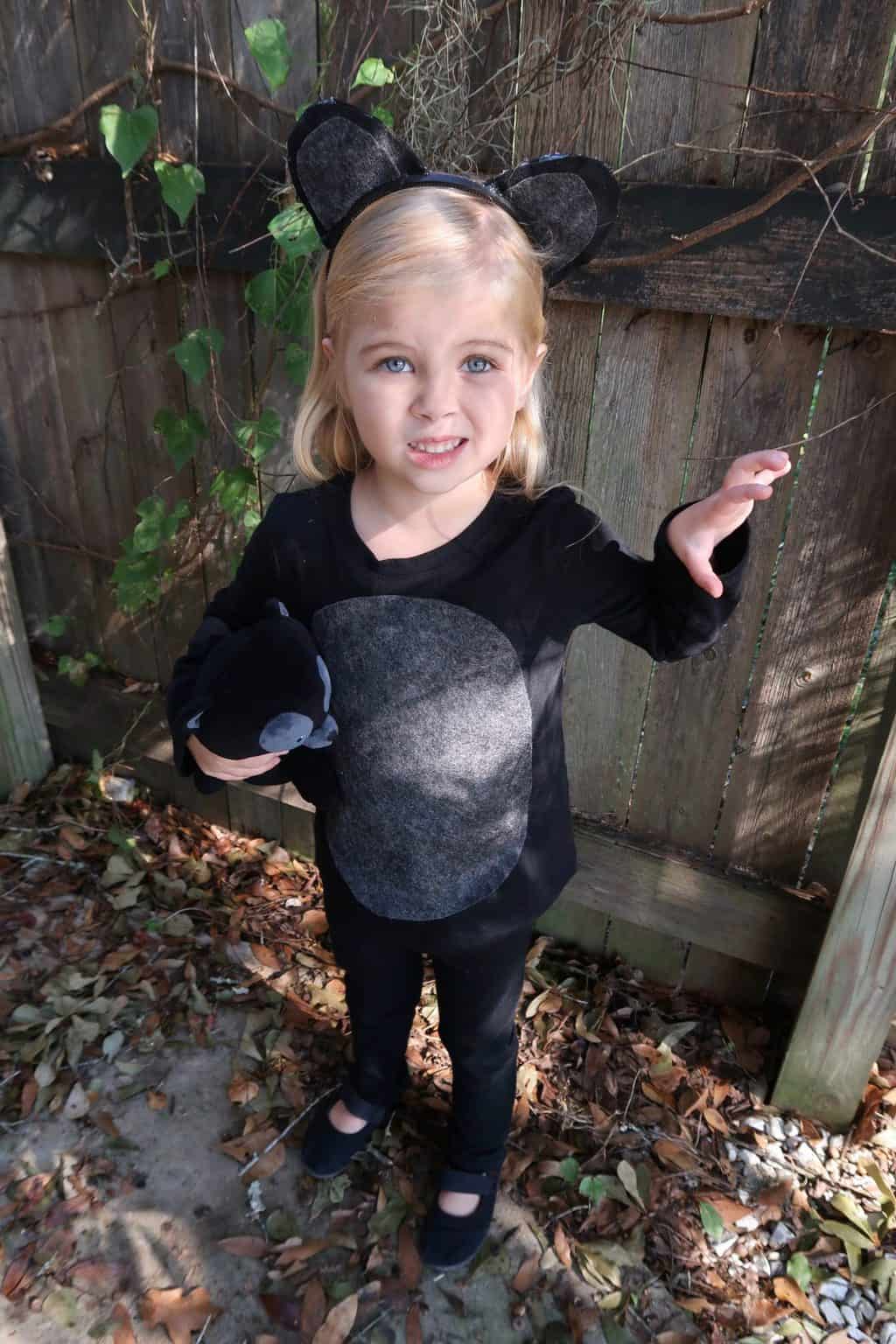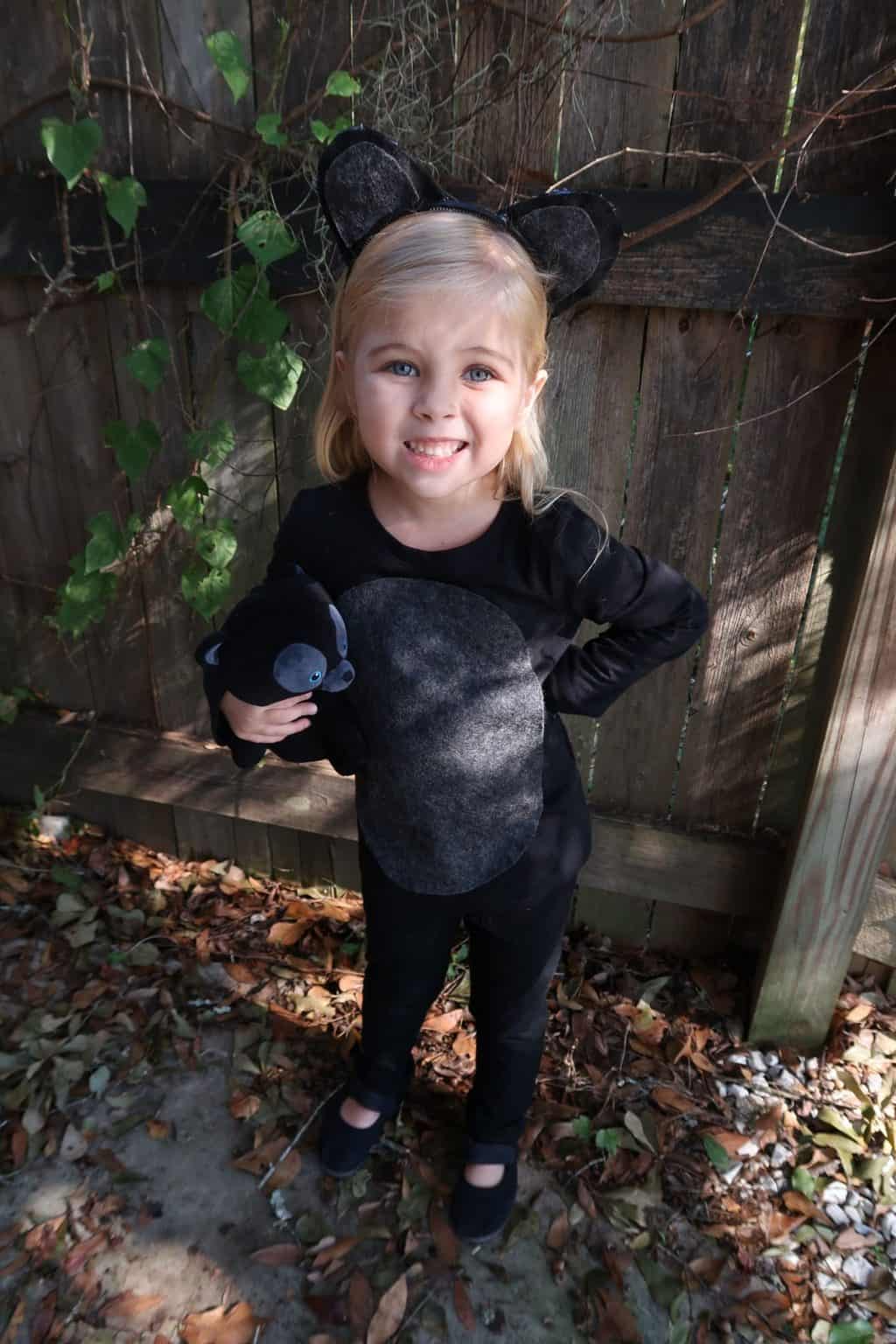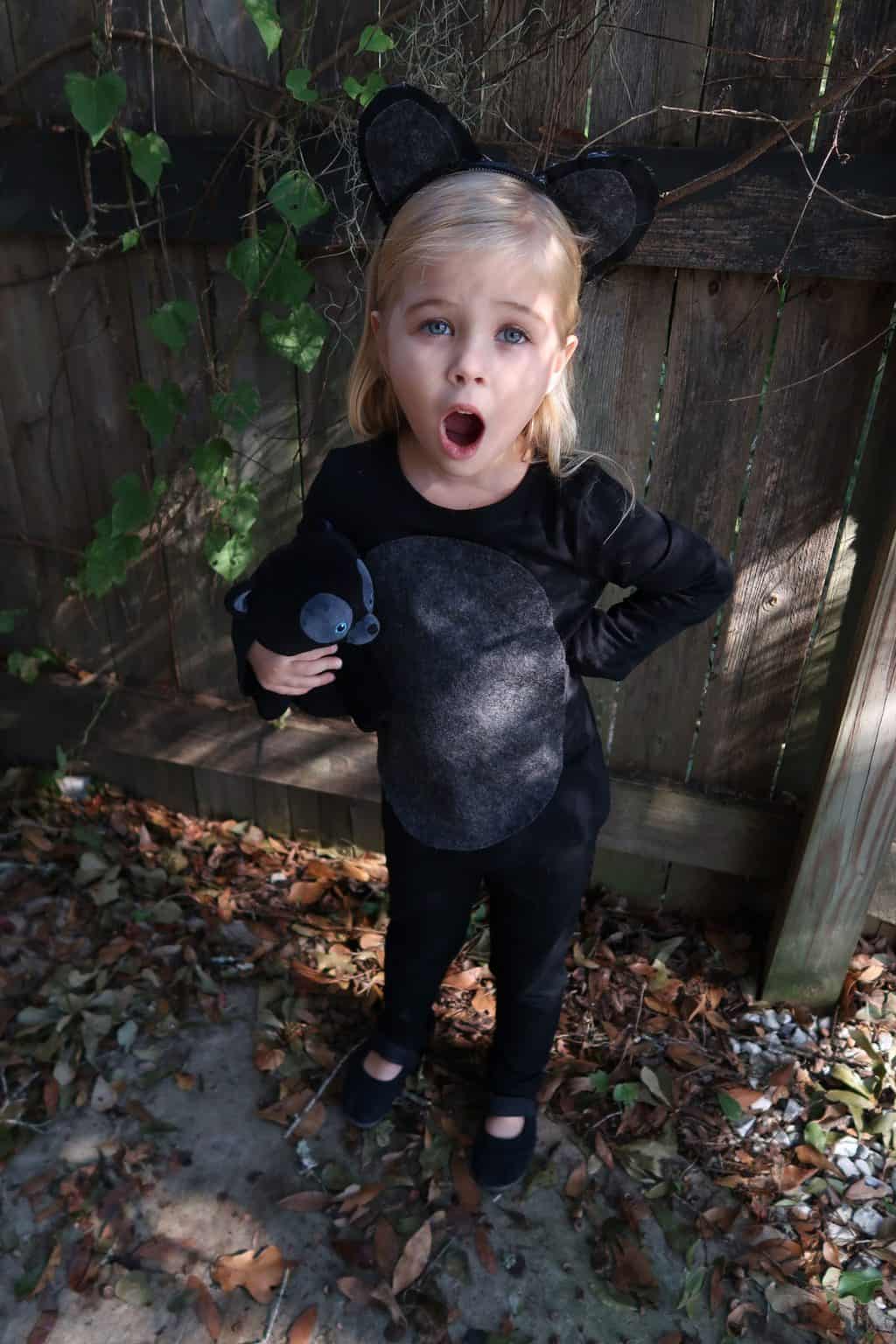 Spear was another brother bear 🙂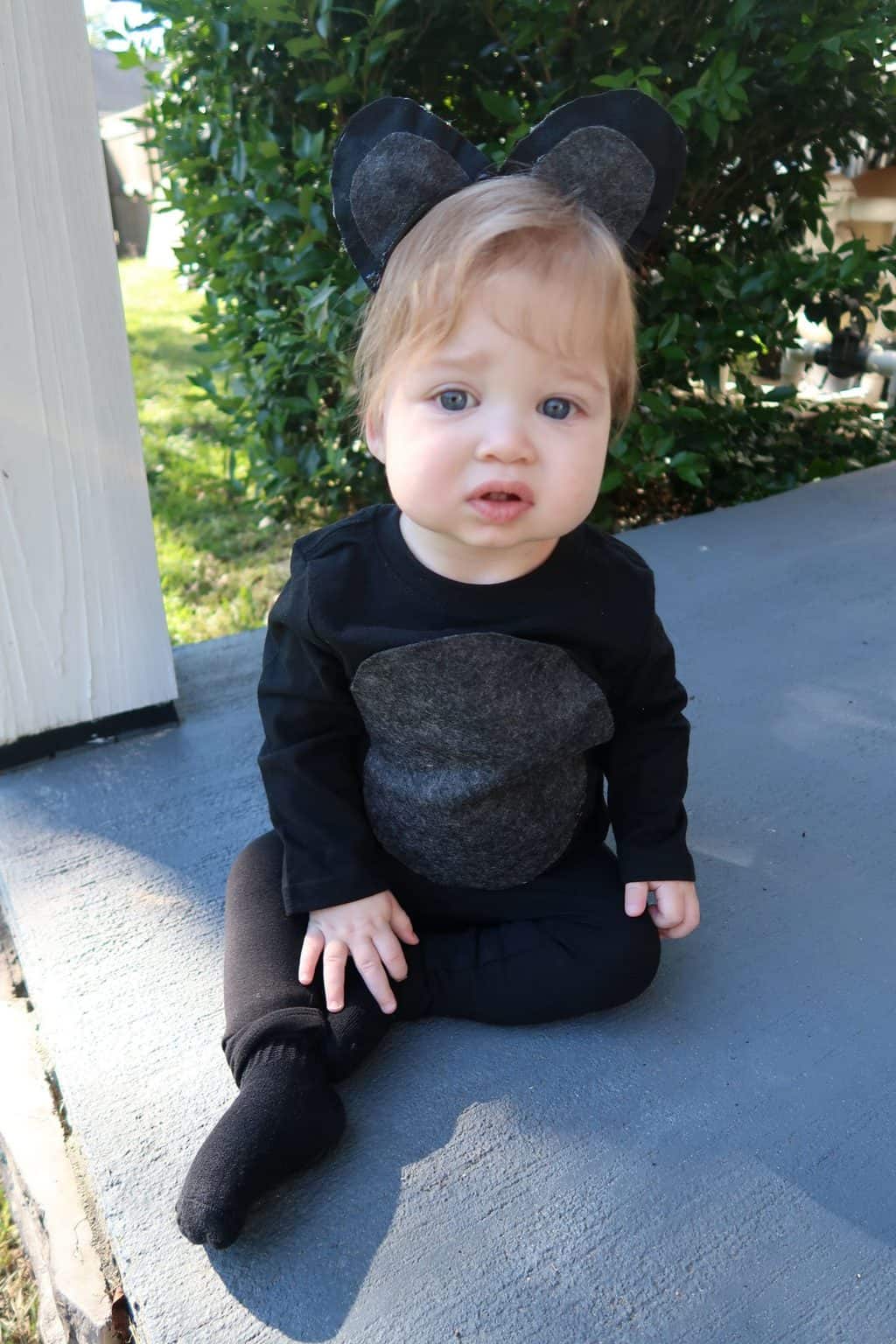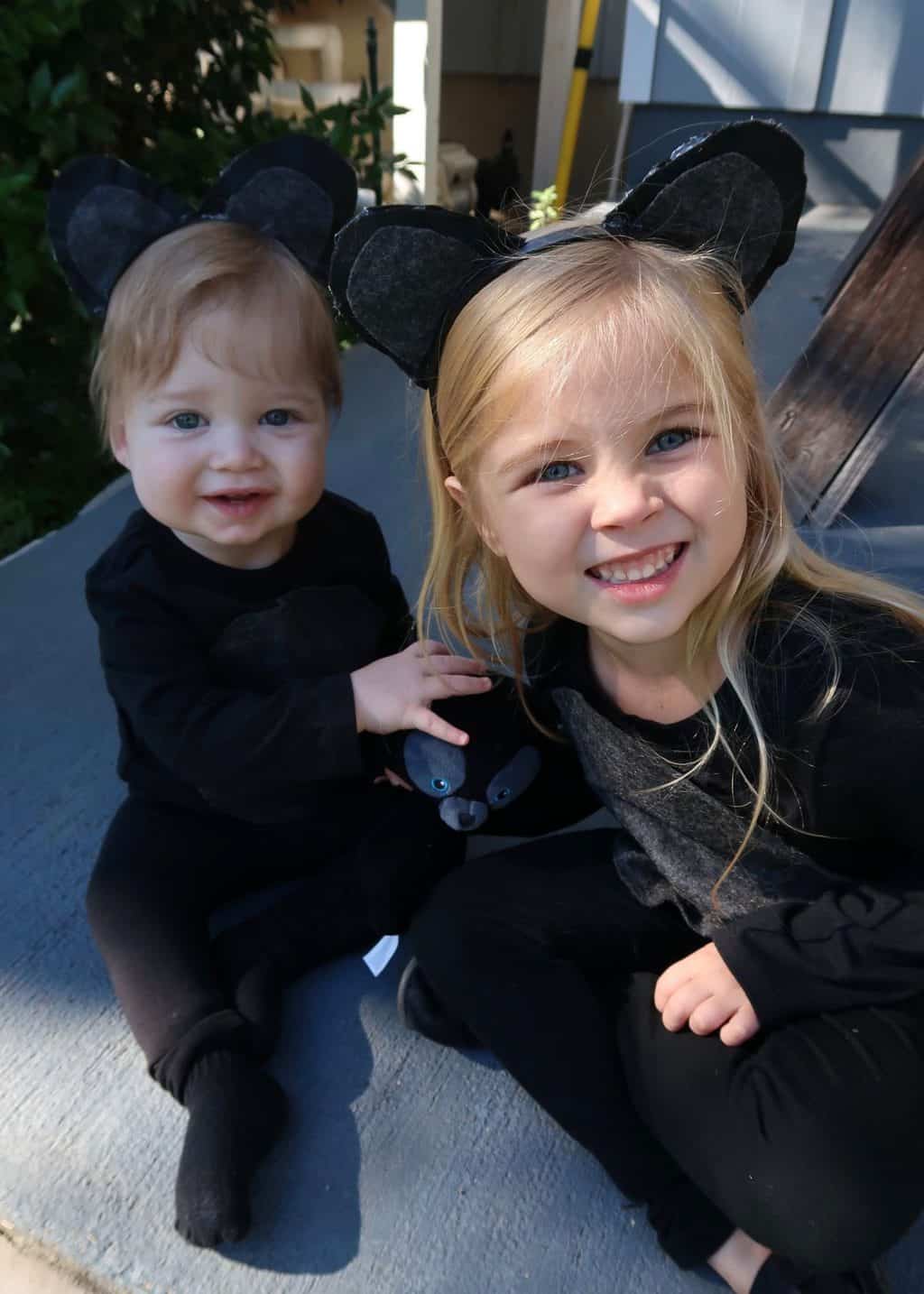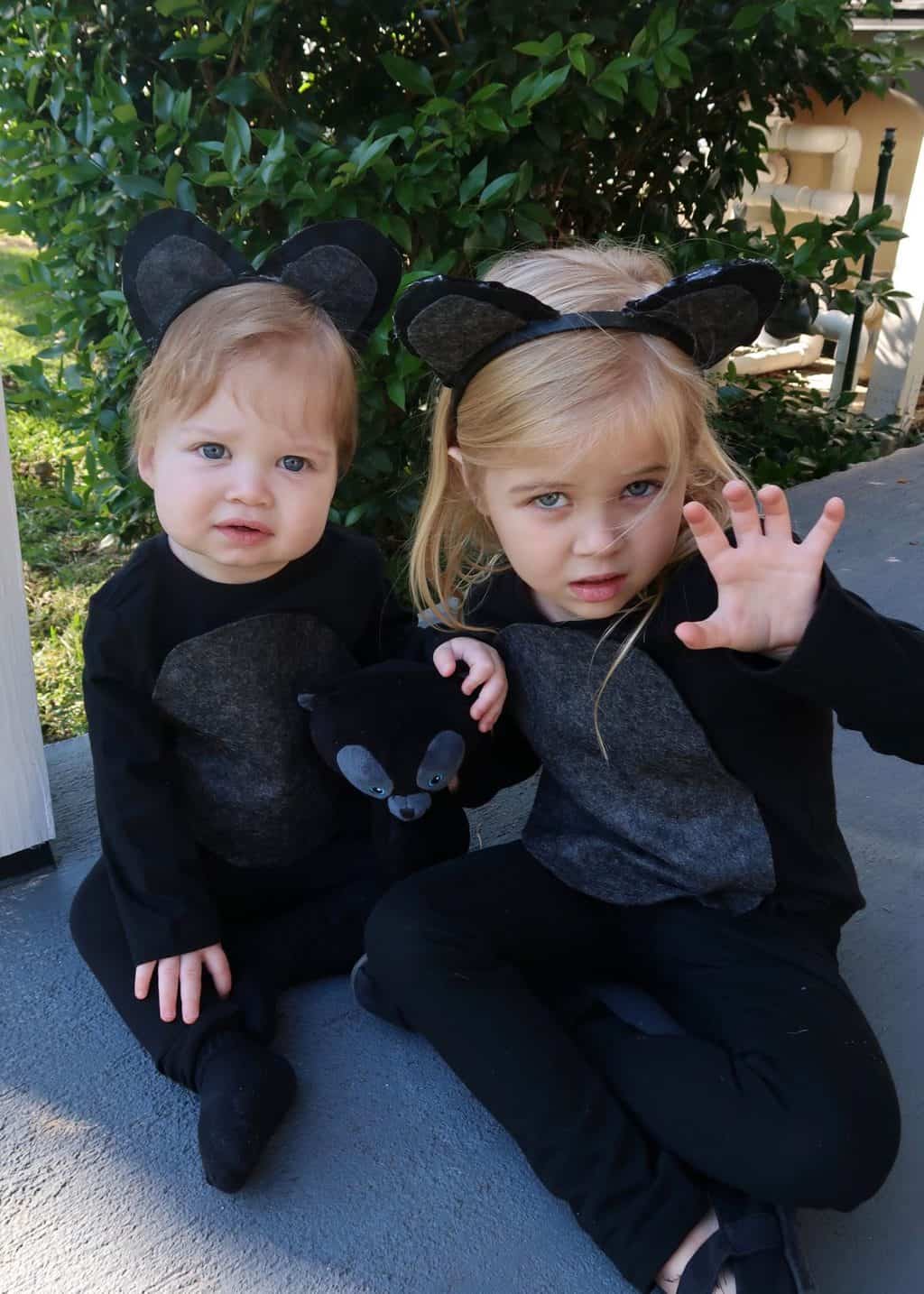 I love the look of a homemade costume and we typically do a combo of purchased elements along with homemade stuff.
The only real "work" I had to do in the costumes this year was for the bears and it was SUPER easy.
I got long sleeved black shirts from Target along with black leggings for both Tess and Spear.
I just cut out gray felt and hot glued it on the front. Bam! Done with the shirts!
Then I took a black headband and glued on the ears to it. I made them using black felt and gray felt and hot glue. I stuffed them with extra felt pieces!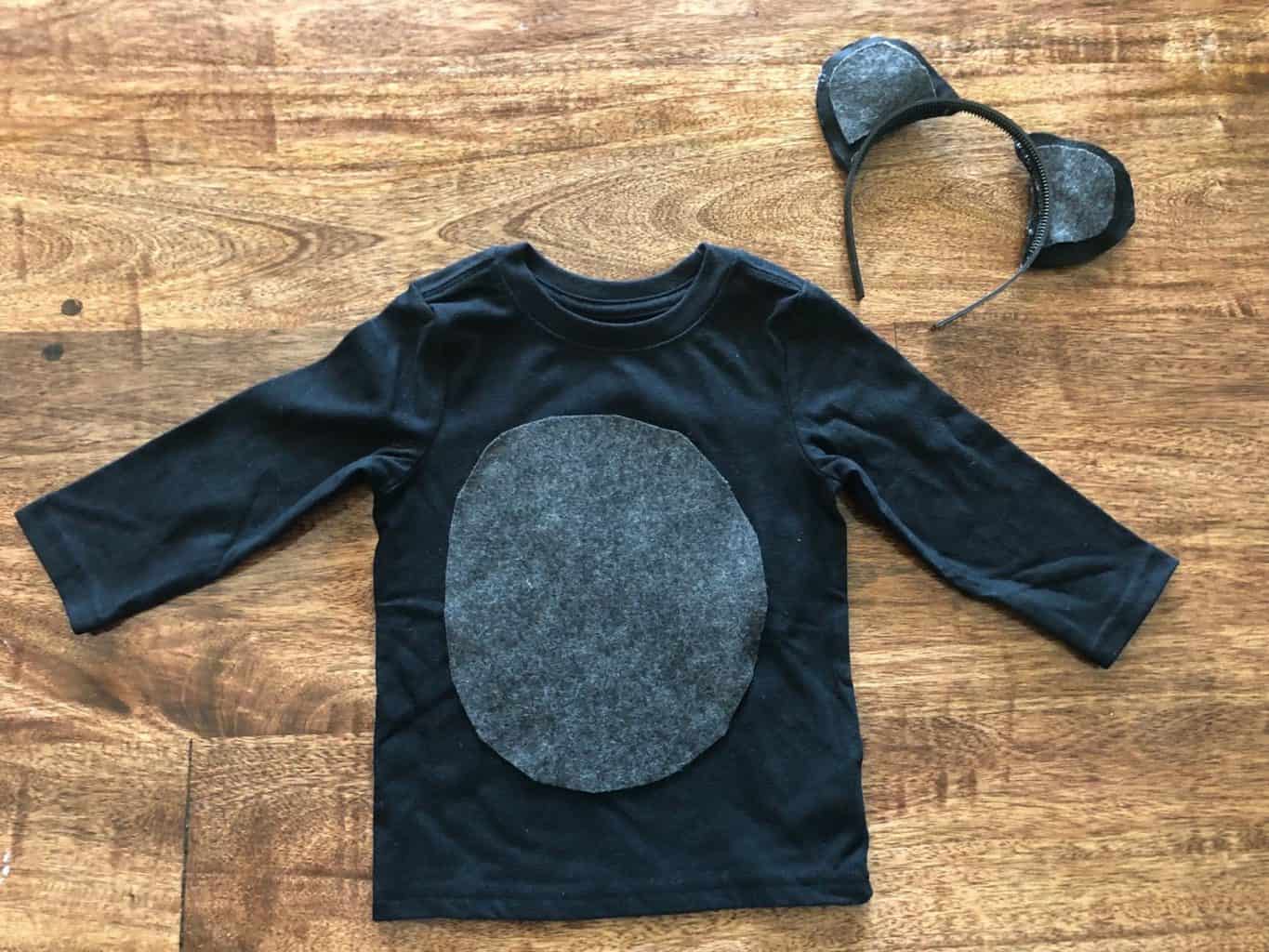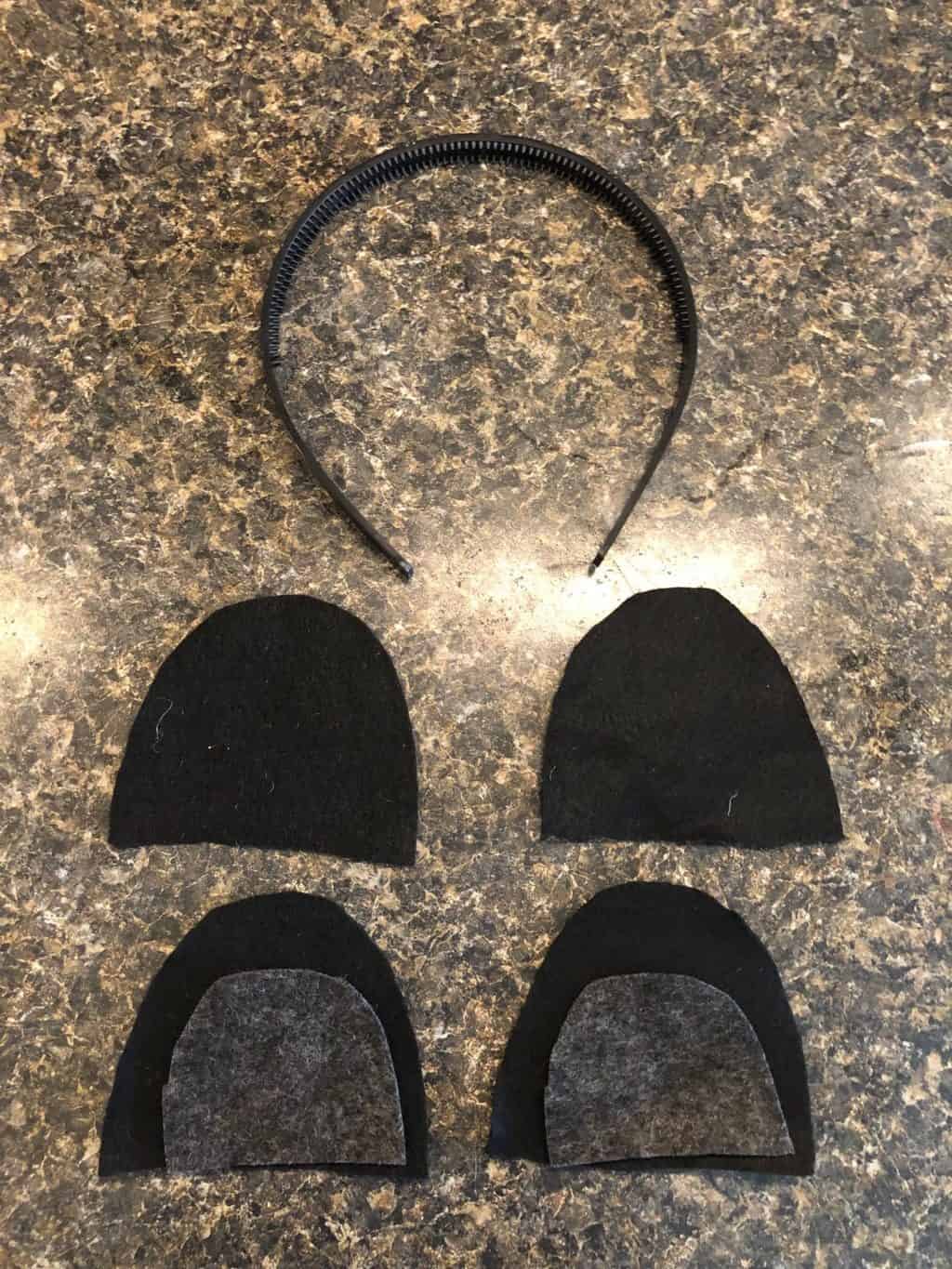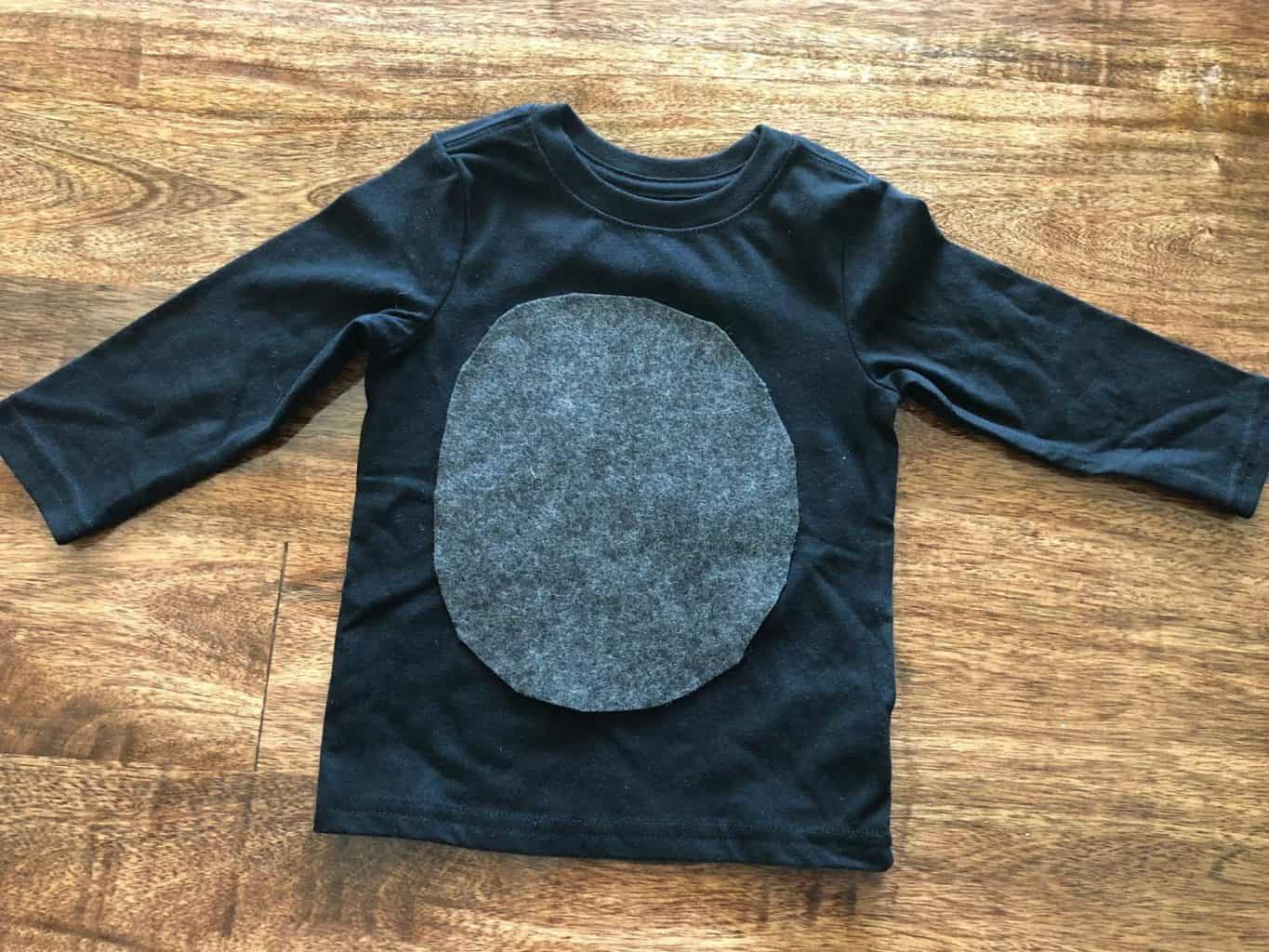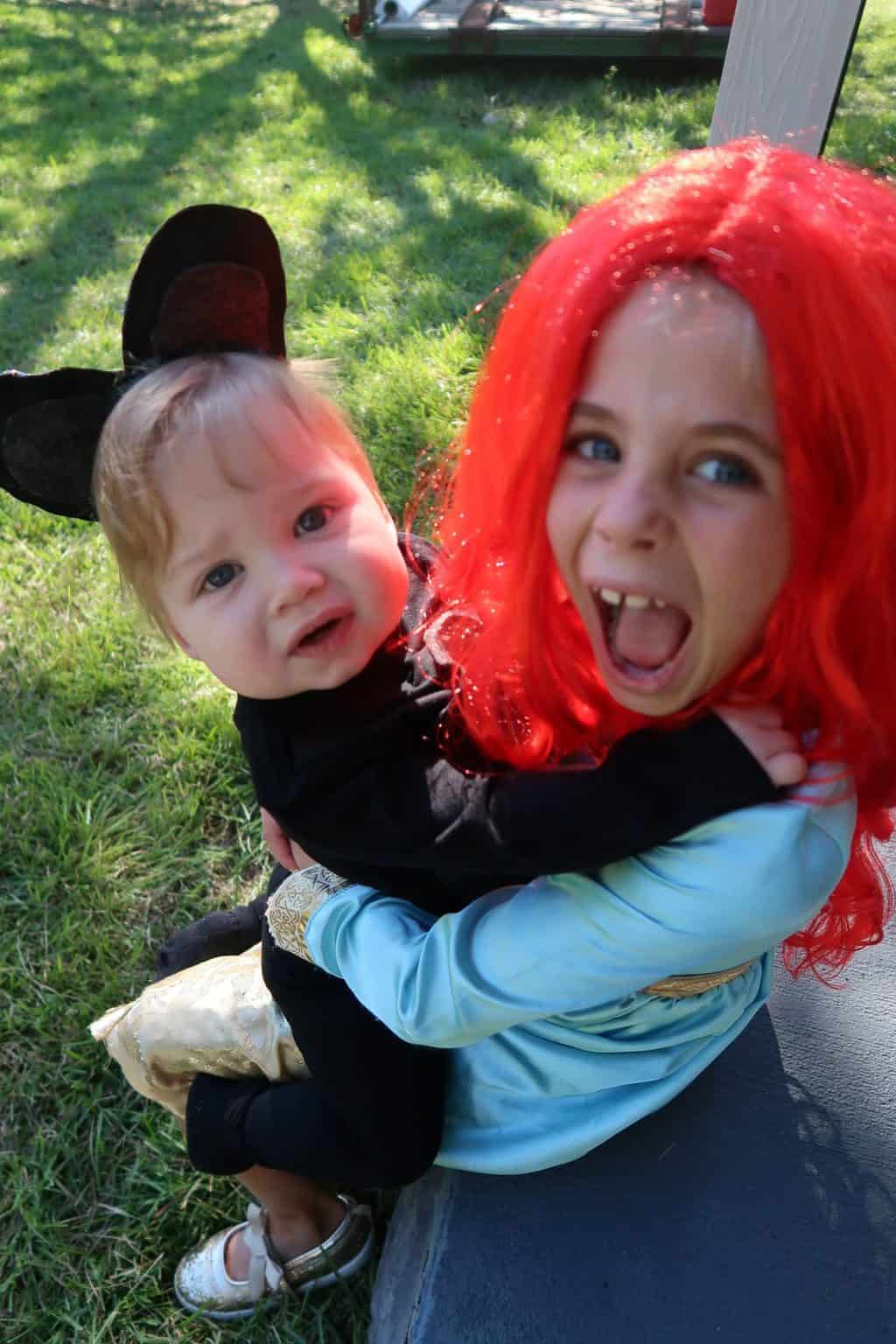 Lord Macintosh Costume
Kye's decision to switch to Lord Macintosh could have thrown me for a loop but instead it ended up being SO EPIC.
He OWNED it and ROCKED IT and LOVED IT which made my mama heart so happy because he's for sure at an age now where I assumed he'd be "over" the family costumes 😉
He was also a DEAD RINGER for Lord Macintosh! It all came together so, so well!
I bought the fabric from Hobby Lobby and Zach used it to wrap around Kye toga-style (so actually the fabric is still completely reusable if I ever somehow magically get crafty enough to use it haha).
Then we used a leather cuff bracelet of mine to make it look like it was holding it together (and yes he wore shorts under it).
Blue body paint and Daddy's painting skills brought it together but this wig took it over the top!
I also bought this toy set in order for him to have a similar weapon (and I'm wrapping up the remaining pieces in the set for him for Christmas!).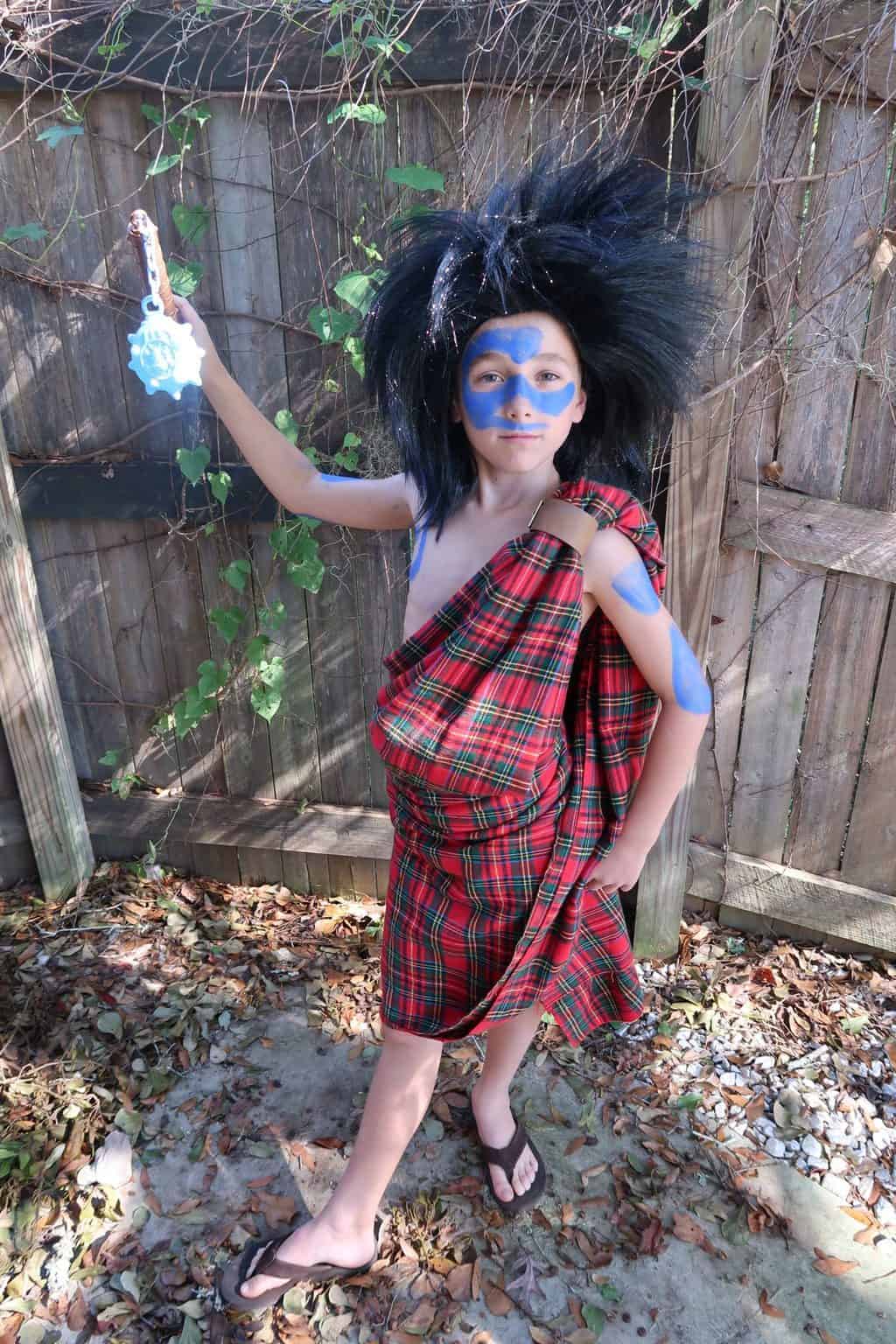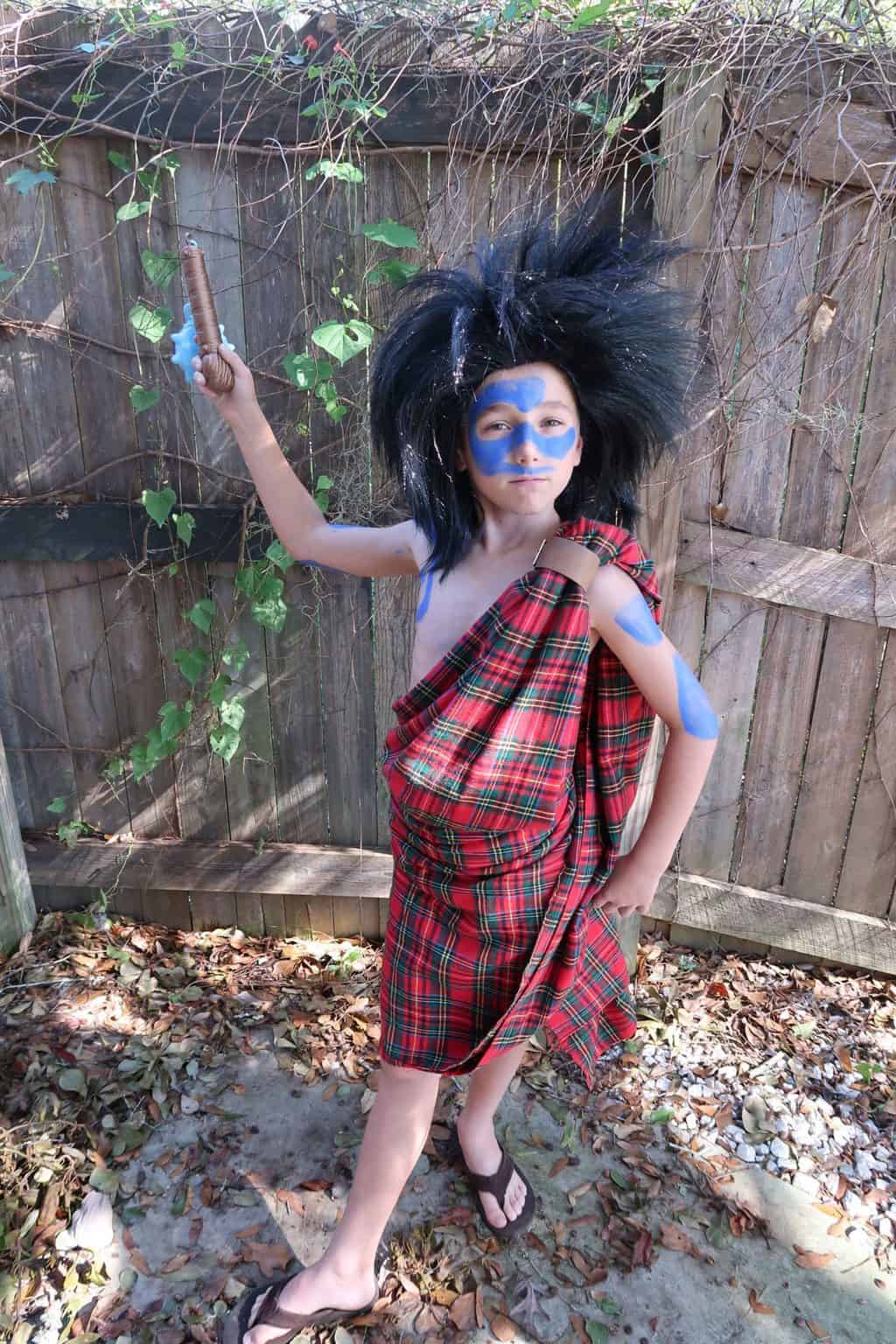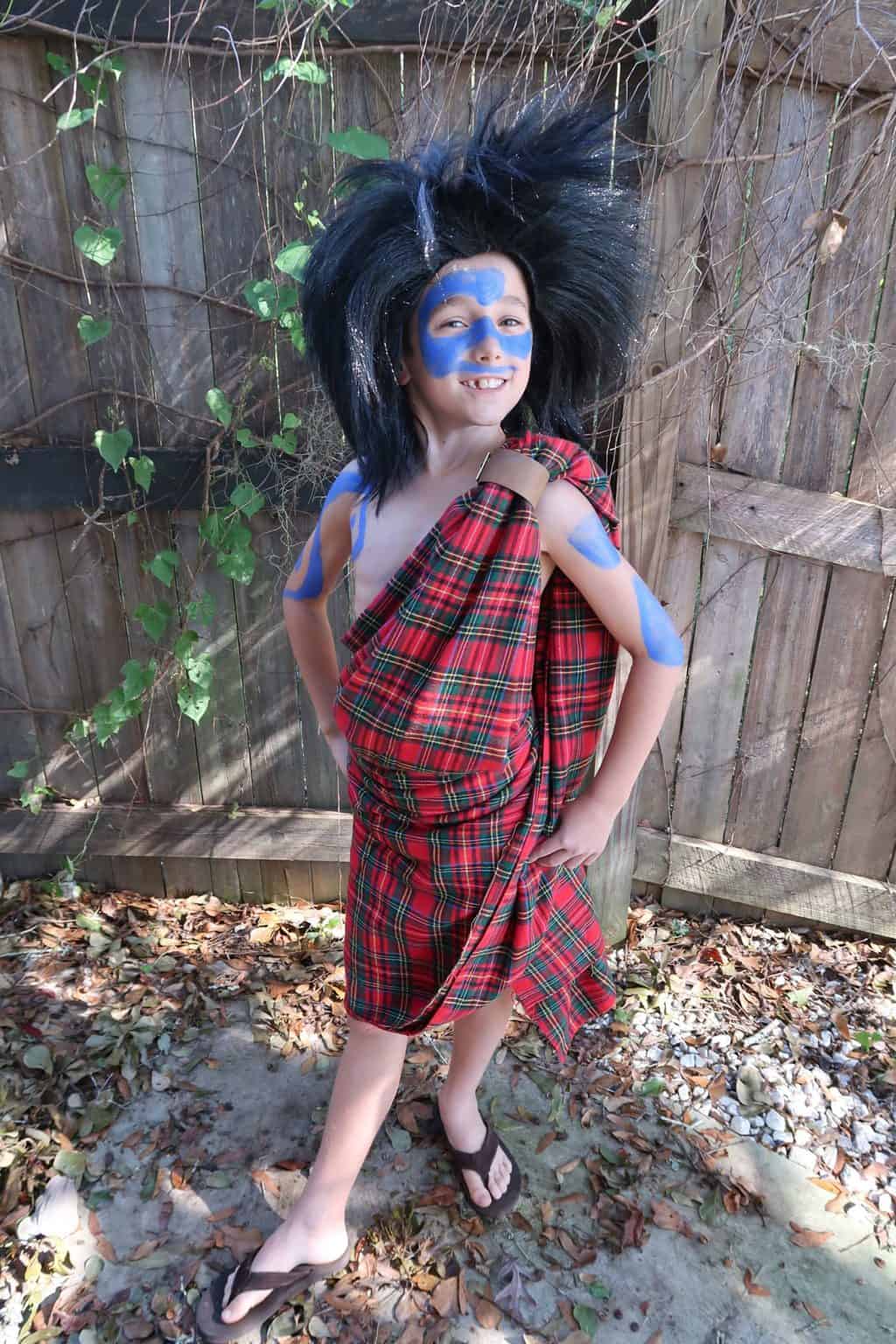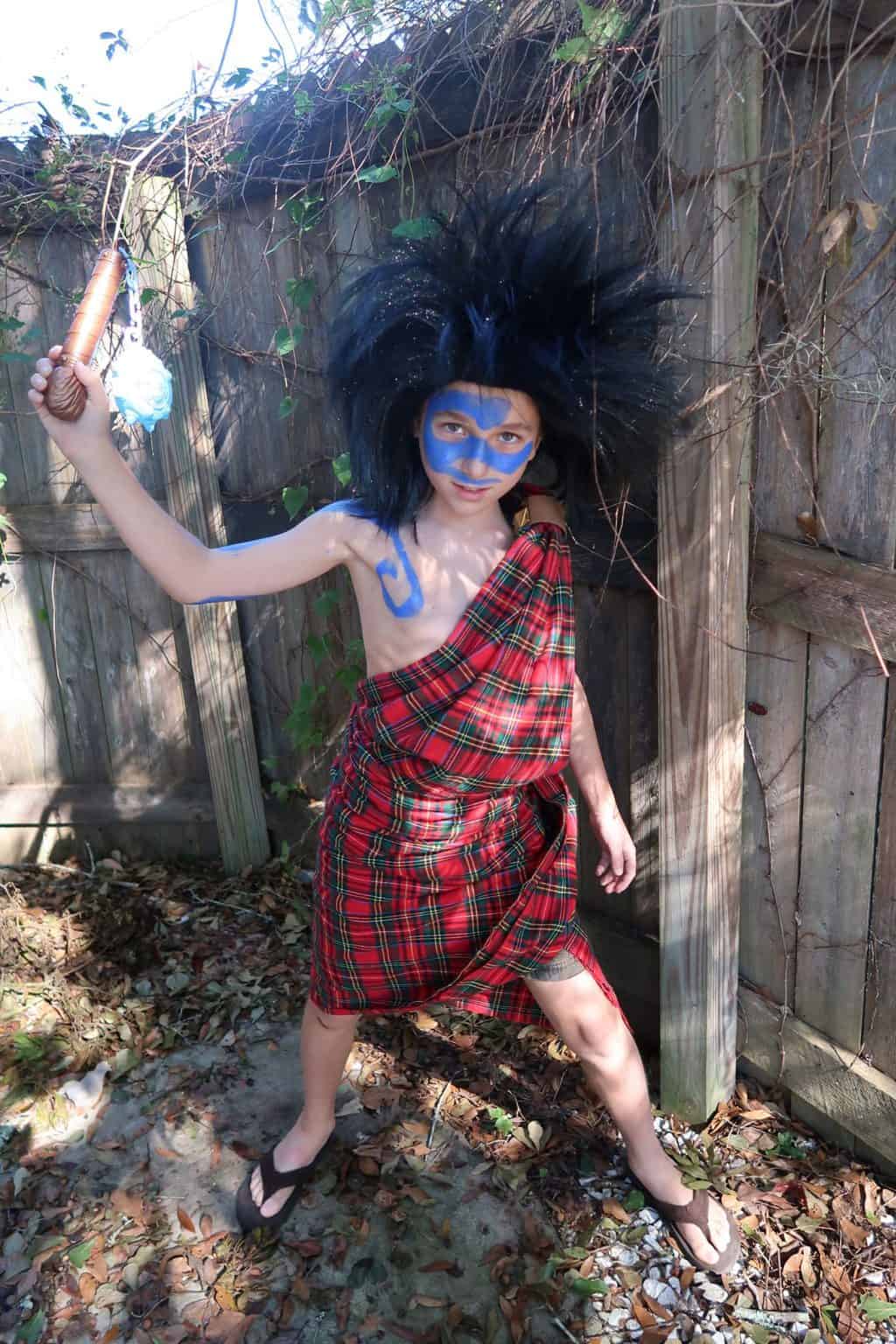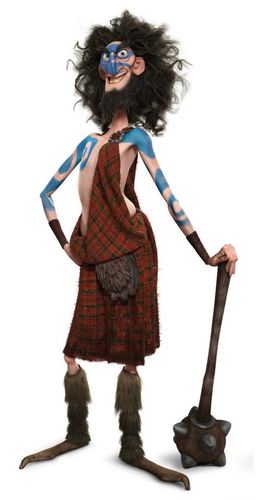 Brave Family Costumes: King Fergus (Merida's Dad)
Zach is always a pretty good sport about our family costumes. It's not his favorite tradition but he rolls with it 😉
Again I got fabric from Hobby Lobby (A LOT of it) and he made a toga around himself using it.
I also bought him this cuff bracelet to wear but he used it to "fasten" the toga instead which looked great.
He grew out his stubble (dude is committed) and his facial hair even has a bit of a red tint that worked perfectly with the King Fergus costume look… then we topped it off with a viking helmet which I'm not sure King Fergus technically wore in Brave but it worked 😉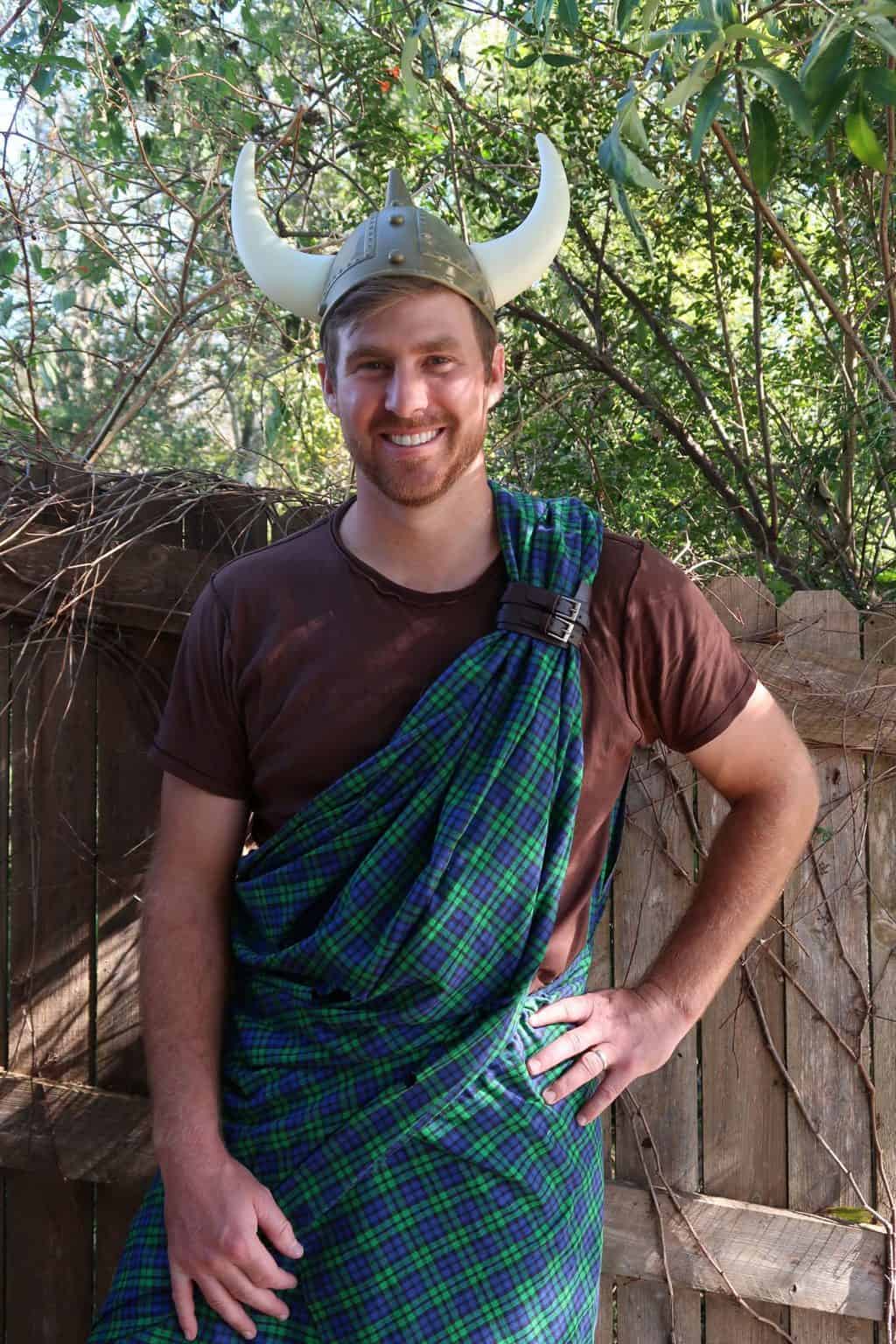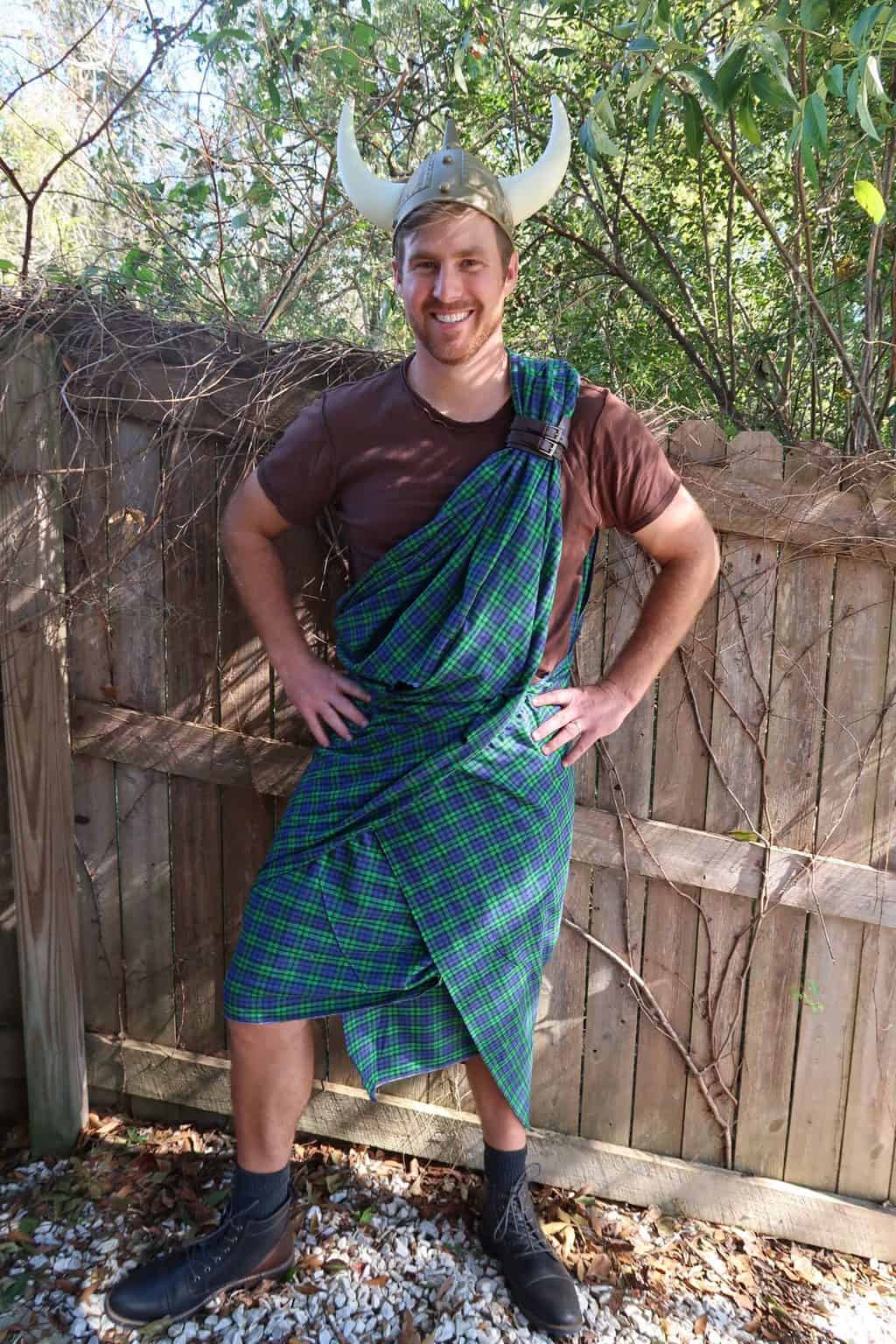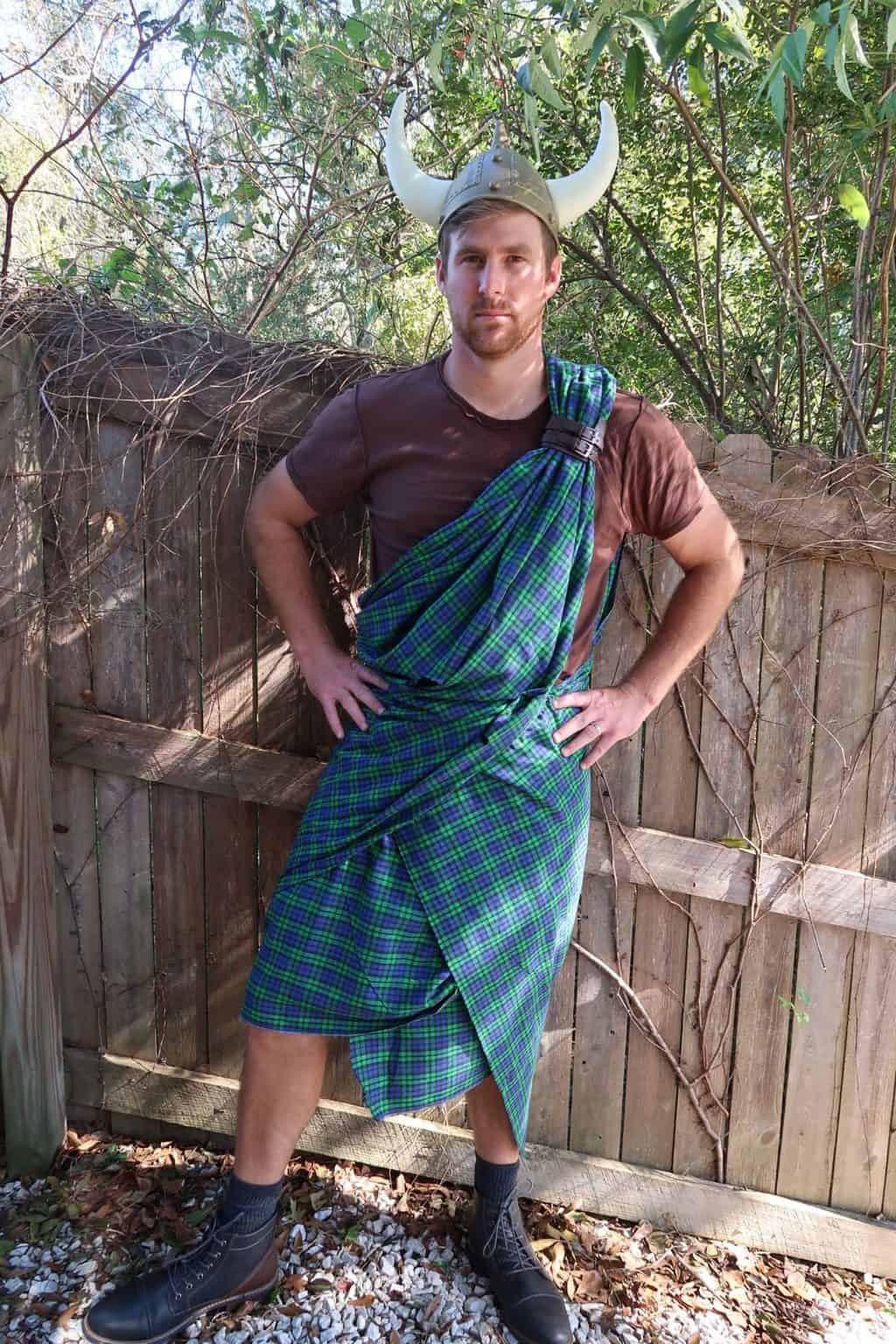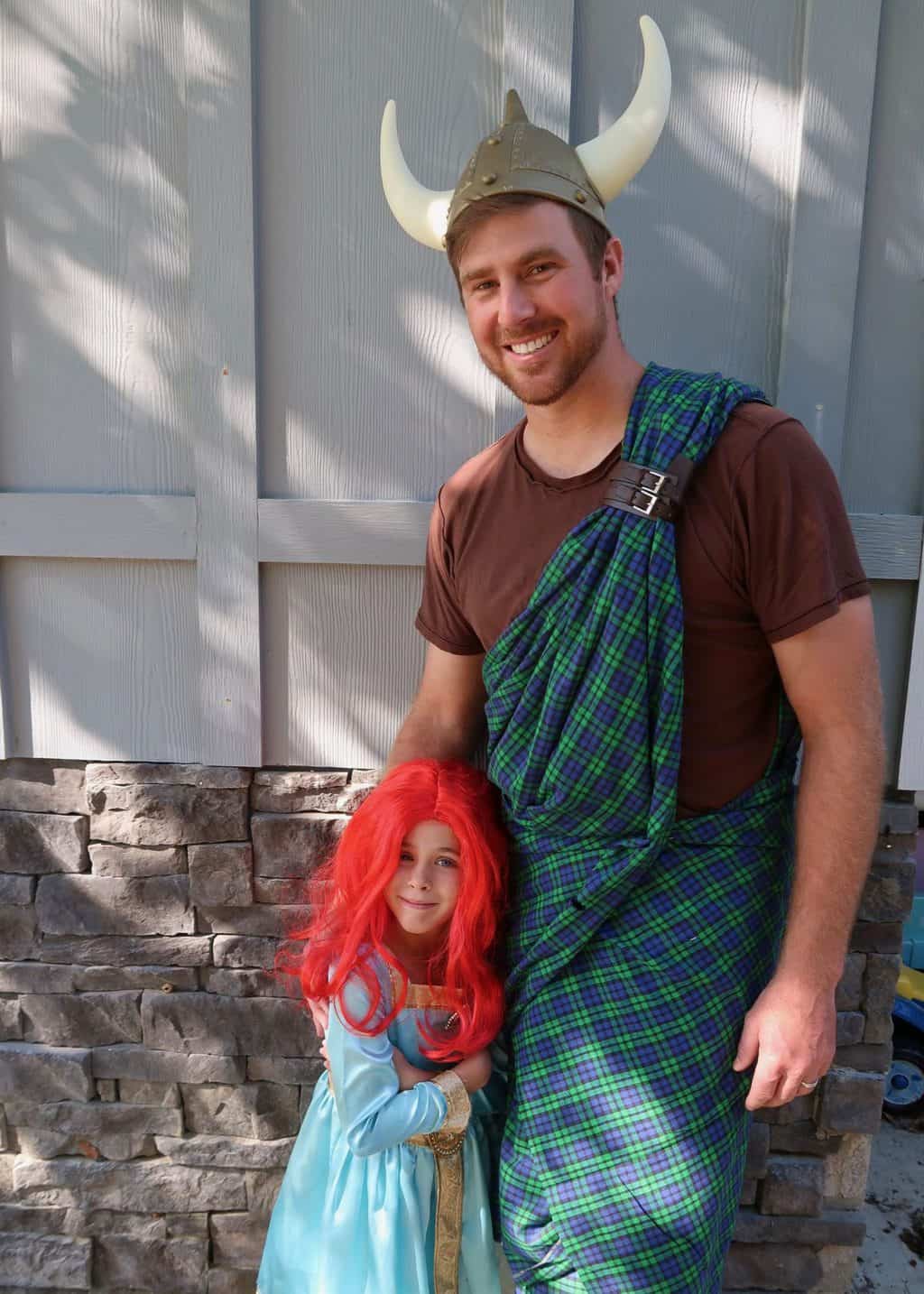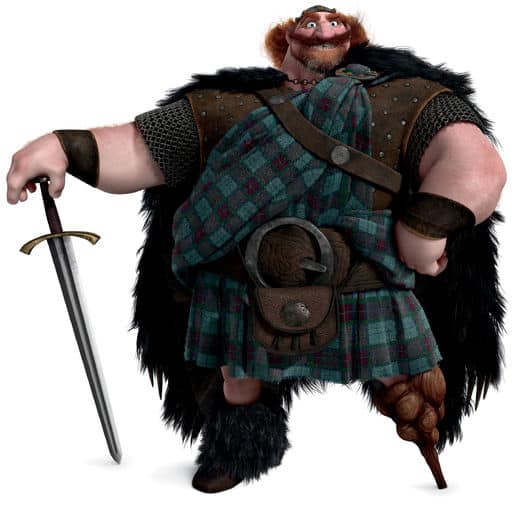 Brave Family Costumes: Queen Elenor (Merida's Mom)
My Brave outfit was also super easy and comfortable!
I bought this dress from Amazon and wore black boots with it.
I also bought gold wrapping ribbon and braided it into my hair then topped it all off with this crown.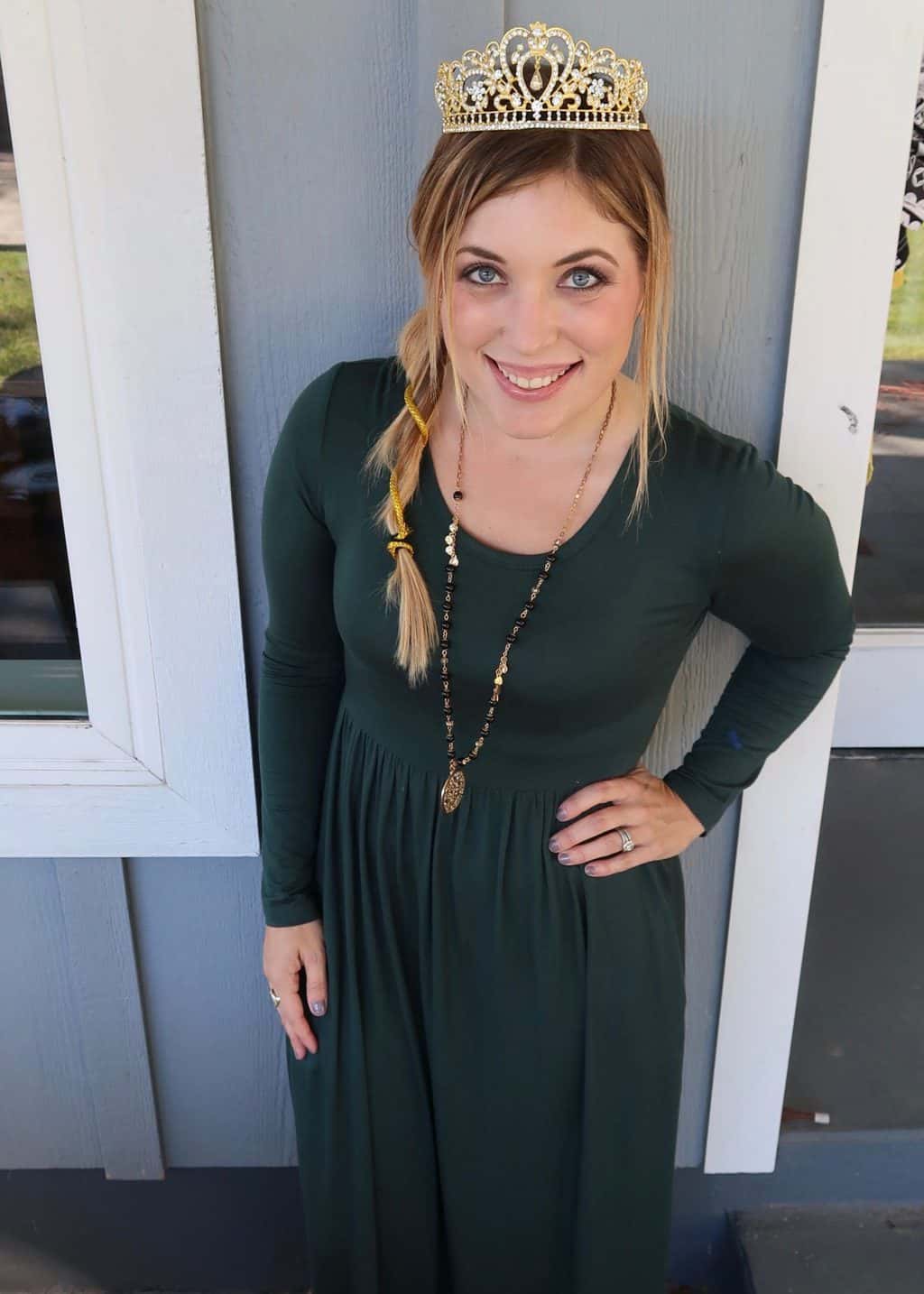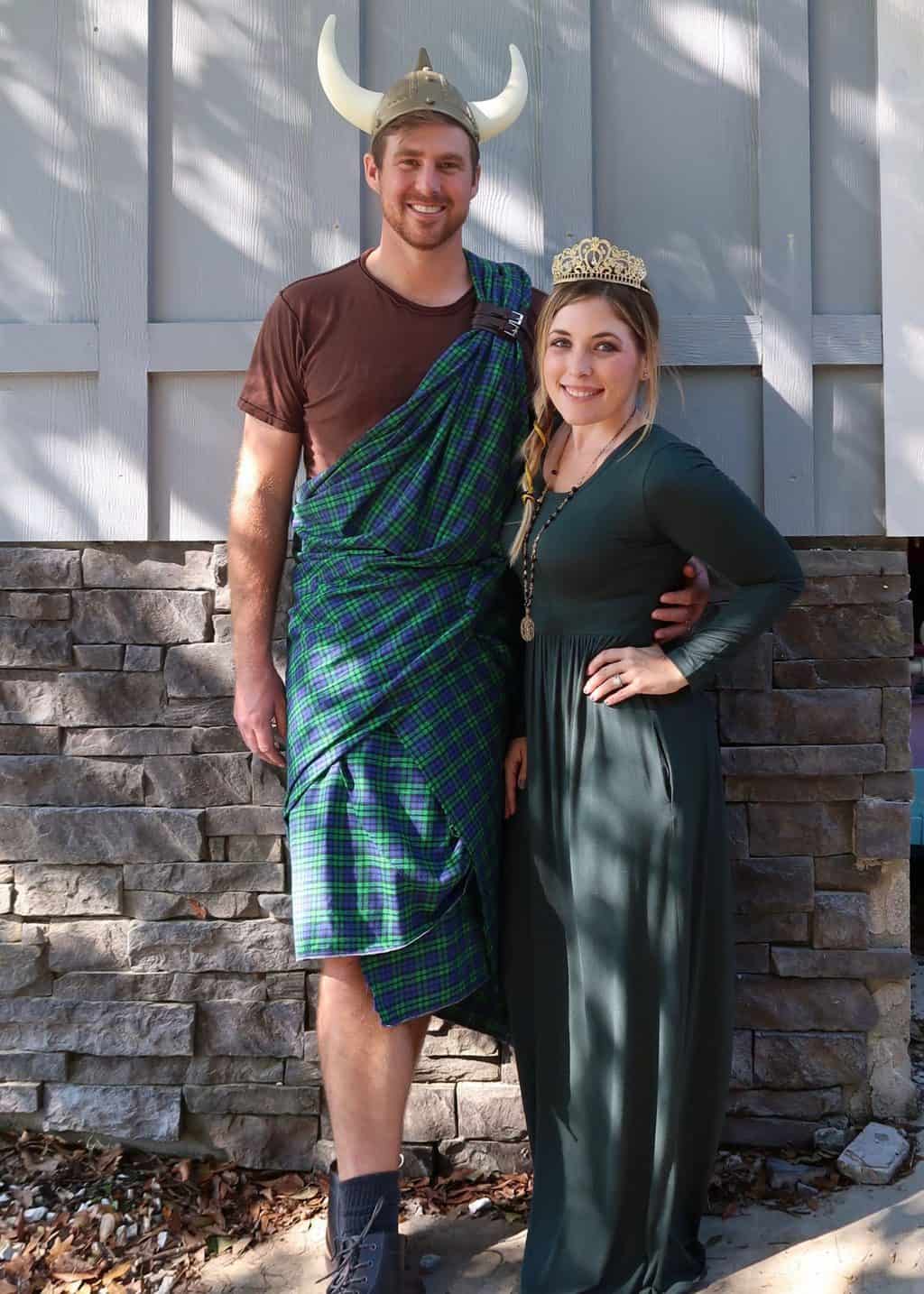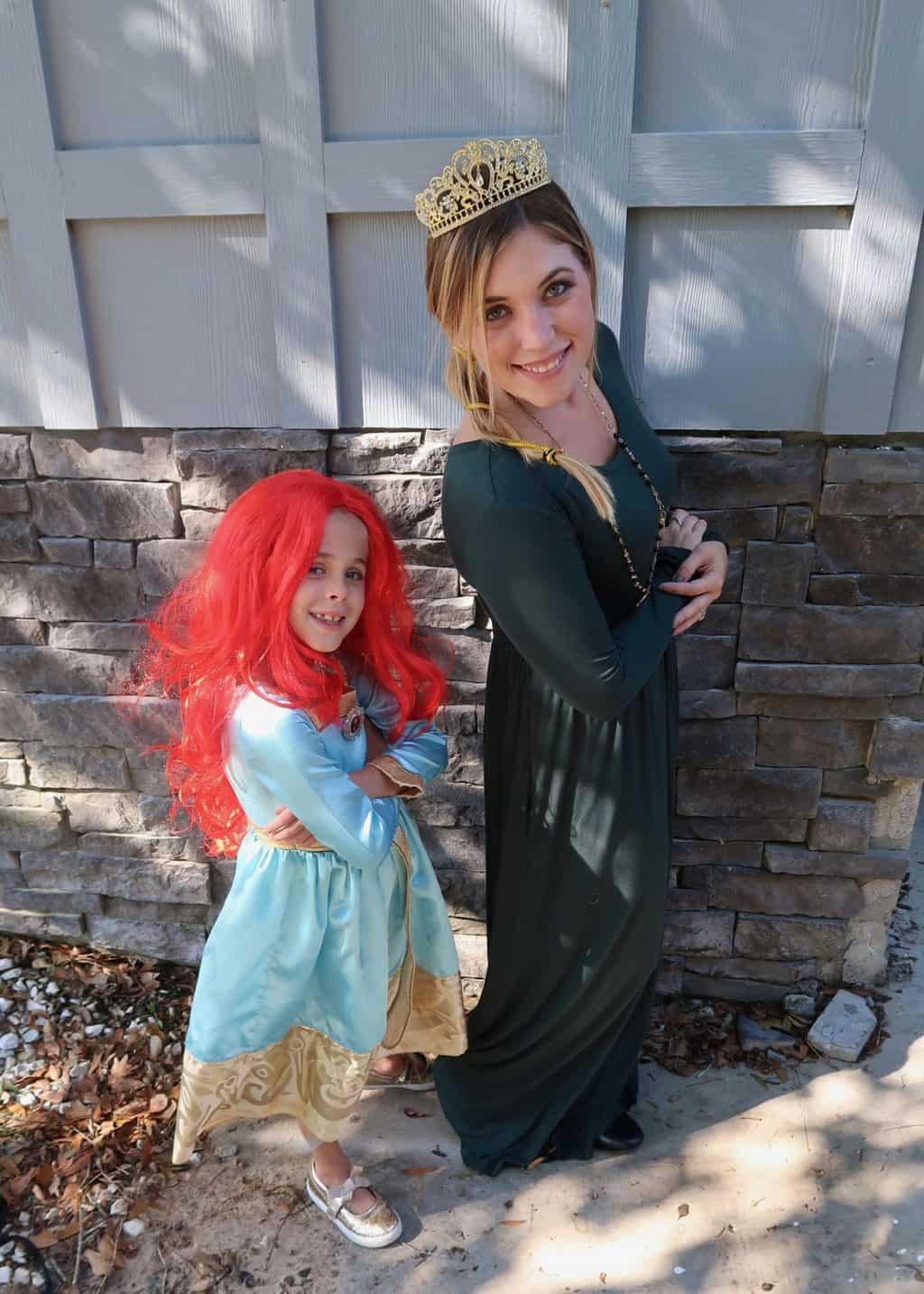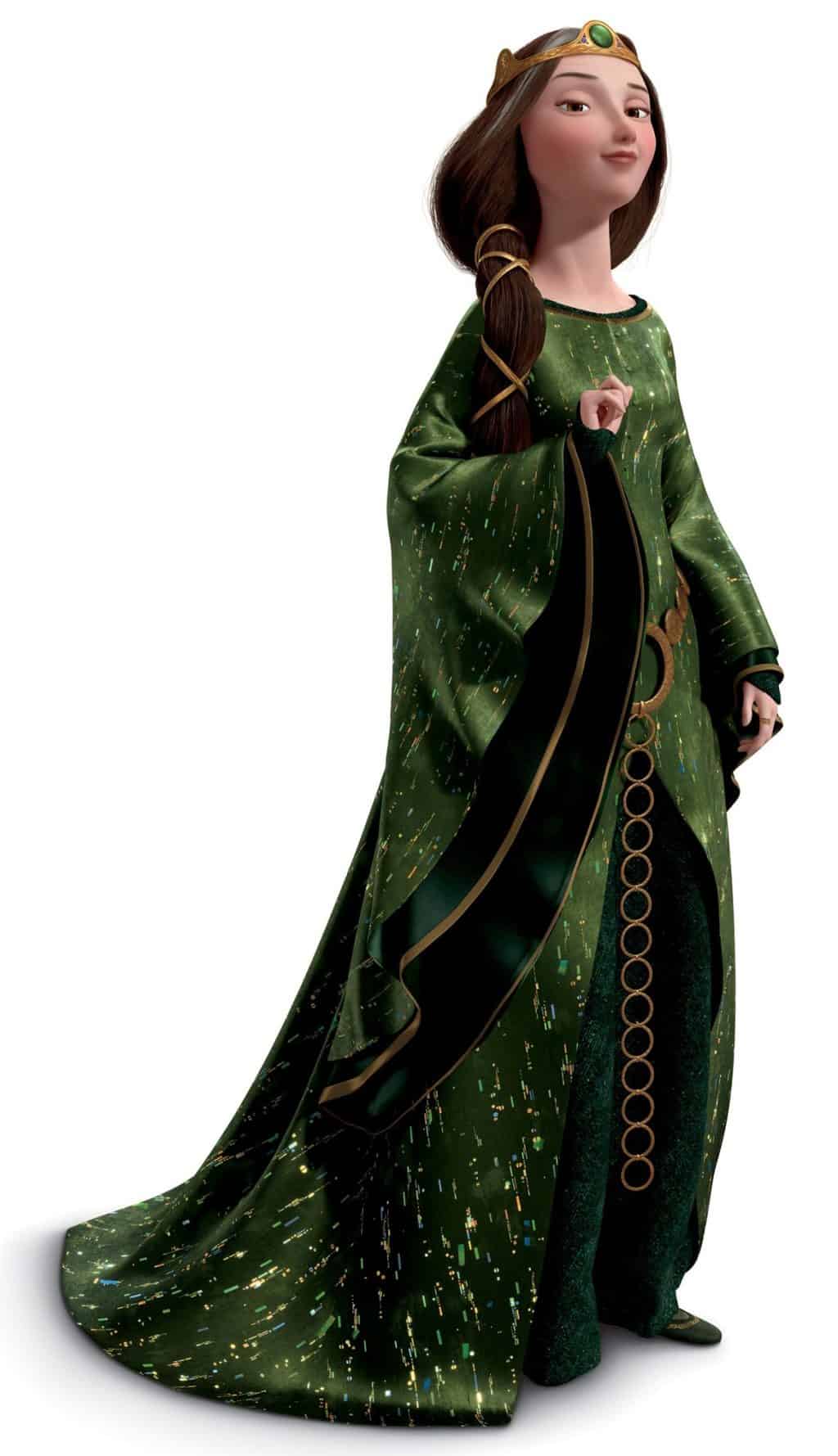 We had SO MUCH fun with this theme!
It was all COMFORTABLE too which is a huge bonus and many of the elements can be worn/used again which I like too.
I love that our kids get so into a family theme and as they get older we've modified things a bit to help keep them on board.
We do the family costume for our church trunk or treat event as well as the family Halloween party that Casey throws each year.
For actual Halloween, they can use any of the dress-up clothes we have at home to be whatever they want.
It's worked out so well and that way I'm not spending any additional money on additional costumes either!
We actually already have our family costume planned for next year and I'm super pumped about it!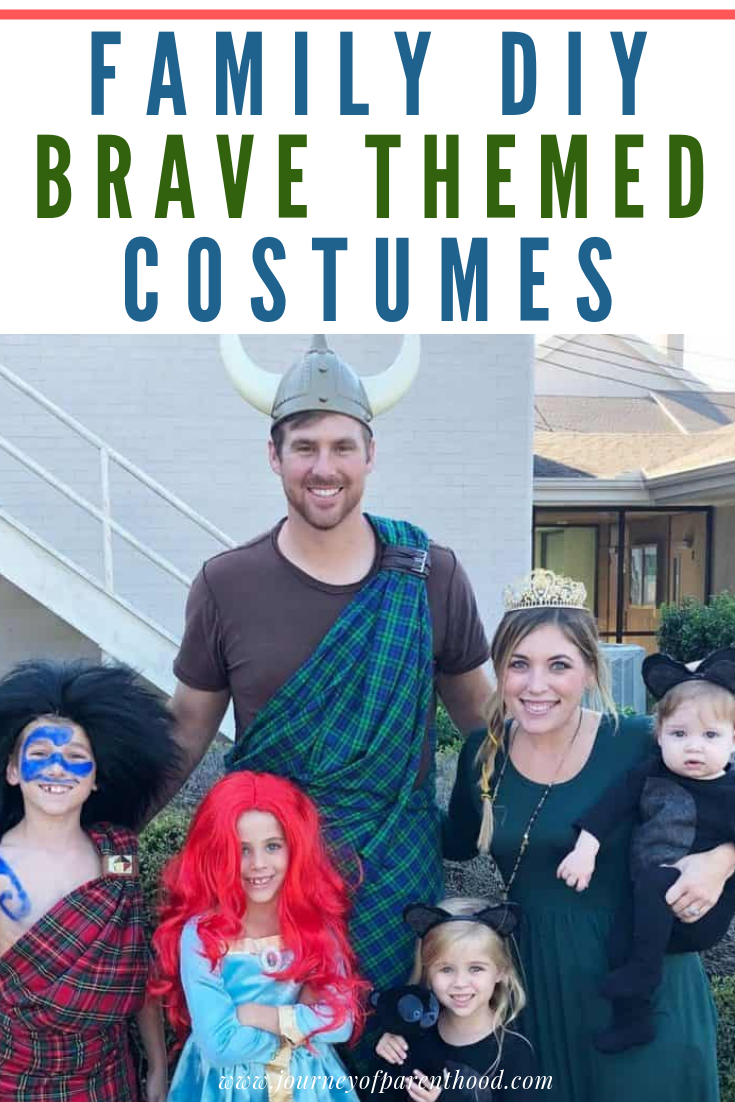 Check out some more Halloween costume idea roundups:
You can see all of our family costumes over the years here: