Is it worth staying at a Disney Resort? The short answer: no! Here is why your family shouldn't stay at a Walt Disney World Resort Property.
First of all, let me just say that I love Disney. ALL things Disney. When people ask me, Is it worth staying at a Disney Resort? I'm honest with them.
However, today I'm writing a blog post discouraging people from staying on Disney World Resort property.
Gasp! How dare I! But I have legitimate reasons for saying so. Read on and see for yourself whether staying on property at Disney World is right for you and your family!
Disclaimer: post contains affiliate links.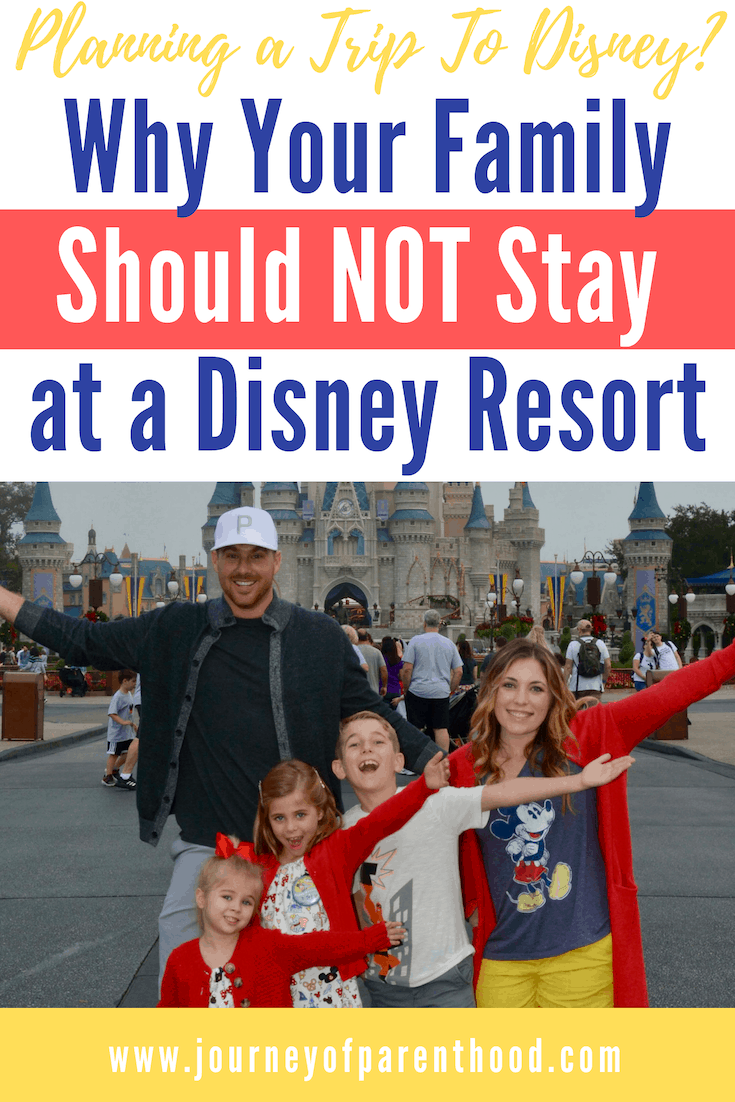 Is it Worth Staying at a Disney Resort?
Let me begin by saying I have four kids. Four. It's a lot of kids.
I also do NOT have personal experience with staying on Disney World property with all four children.
However, I have stayed on-property several times. With my husband, with friends, completely alone, and on individual trips with my children.
I don't dislike Disney World Resorts. Actually, let's go ahead and start with the positive!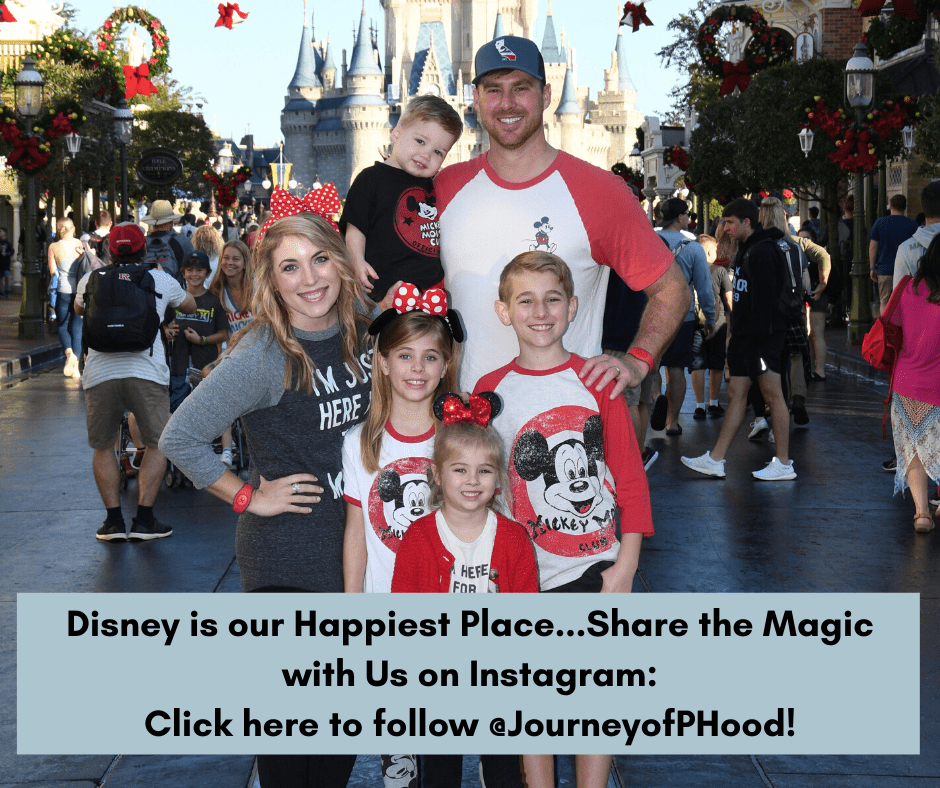 Reasons It IS Worth Staying at a Disney Resort:
The theming at many of the resorts is fabulous (NOT all of them…but many).
There are lots of fun activities and events for on-property guests at the resorts.
You truly have an immersive experience when you NEVER leave the "Disney bubble" during your stay.
Disney Cast Members are phenomenal. Disney takes care of their guests. Period. I've never had a negative experience at a Disney Resort.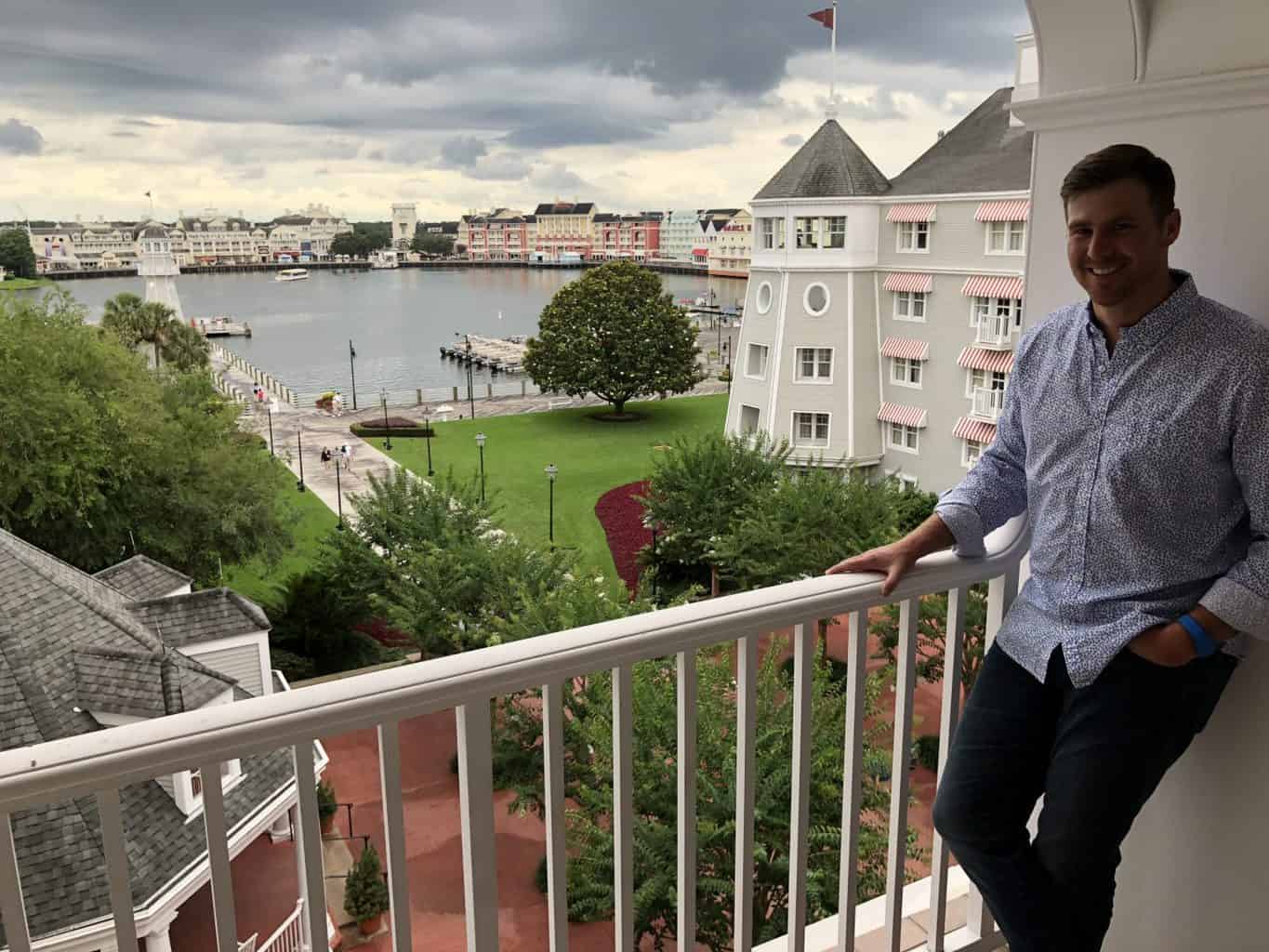 Yes, it's a short list! But honestly? For a LOT of people being in the "Disney bubble" alone is worth staying at a Disney resort.
It outweighs every other reason to stay off property and is THE reason that there are hardcore people who only stay on property when they visit Walt Disney World.
I am not a data collection person. I don't have tons of scientific proof to back up my strong opinions regarding Disney Resorts…but that's just it: they are my opinions.
So read on if you're ready to have your Disney World rocked!
Starting to Plan Your Disney Trip? Here are Some Posts You'll Find Helpful:
Is It Worth Staying at a Disney Resort? Reasons Why You Shouldn't Stay On-Property:
Disney World Hotels are Expensive
Staying on-site at WDW is costly.
Visiting Disney World, in general, isn't cheap. The tickets to the parks, the food, the cute outfits…it all adds up.
When you add staying on-property to that list, the cost of your Disney vacation can easily double.
The cheapest room starts at over $100 per night. And for that room? You are getting the bare minimum. An outdated hotel with a Mickey picture slapped on the wall.
Orlando just so happens to be the timeshare capitol of the world.
The options for places to stay are truly endless.
With so many options…comes competitive pricing.
We OWN a home within 3 miles from Disney and it has SIX bedrooms and our rate per night is less than the moderate hotel room rate on Disney property and is often just about the same as their cheapest hotel room rate. FOR literally 10 TIMES the amount of space.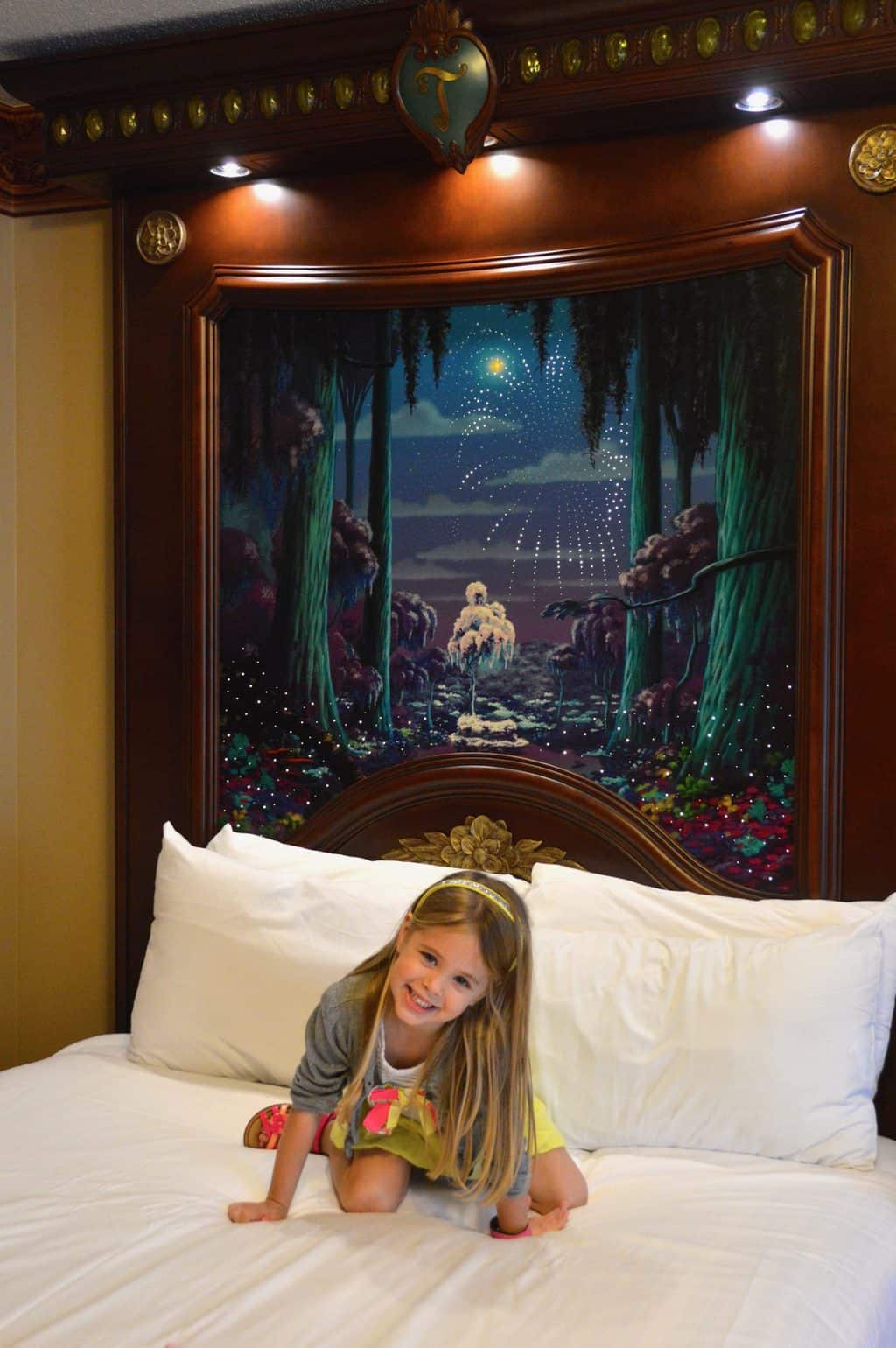 Walt Disney World Resort Rooms are SMALL
Aside from cost, space is the main reason we avoid staying on property as a family. To us, it certain is not worth staying at a Disney Resort.
The rooms are tiny.
As I said, I have stayed at many of the Disney World Resorts and every time I do I always wonder how in the world families stay there for a week or 10 days even as a family.
Our family recently had the opportunity to stay on-property at a Universal Hotel. We left the youngest child at home. So it was only the five of us.
And the room was a FAMILY SUITE so it was MUCH larger than the majority of the Disney standard rooms…and we only stayed TWO nights.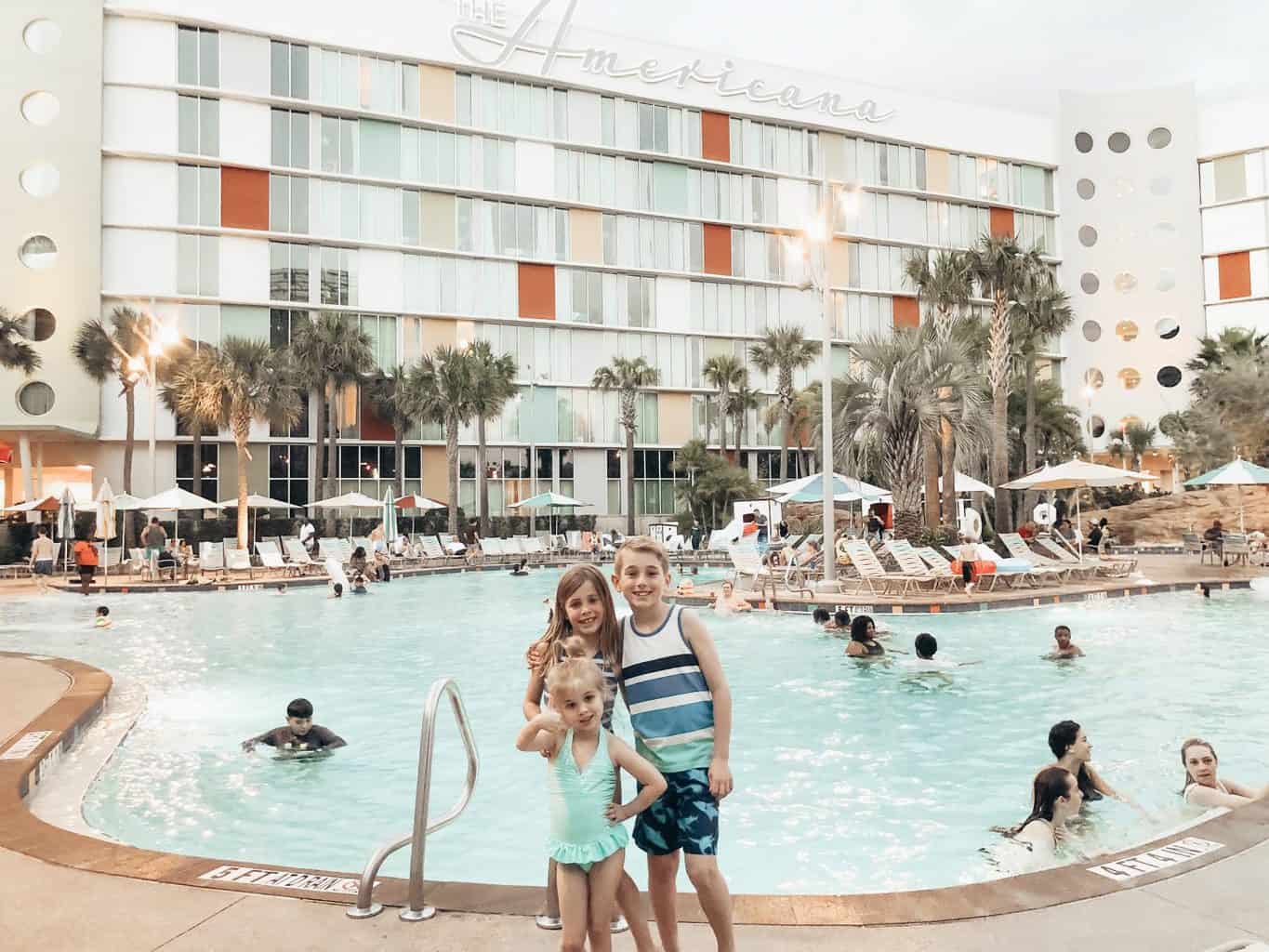 We did not sleep well. We did not function as well as the parks as we do when we stay at our Disney rental house and have the SPACE to spread out a SLEEP.
We kept saying we just couldn't imagine doing that every time we visited the Disney World area. No. Way.
Having space is HUGE when traveling to a theme park. Sleep is CRUCIAL for everyone.
Time off from the parks means you're able to get rest and recover from all the walking, the heat, the exhaustion so you're able to get up the next day and do it all over again.
Us moms know, we will be in a good mood no matter what.
We're always running on fumes anyway and we just put our best face forward and push through to make sure everyone has fun.
But kids? And husbands? Not the same as mama.
A lack of sleep can wreck havoc on a well-planned, well-organized, and well-thought out trip.
I had a friend who visited one of the moderate Disney Resorts and stayed in the family suite size room…and her husband still spent their entire trip sleeping in their car.
No amount of Disney details can override the misery that comes when people don't get the sleep they need.
Having the space to spread out also allows my husband and I to have kid-free time.
A break from being parents 24/7. They go to bed and we can hang out uninterrupted!
This is important for my husband, he needs the quality adult time away from the kids and it allows our Disney trips to be a time for US to reconnect too!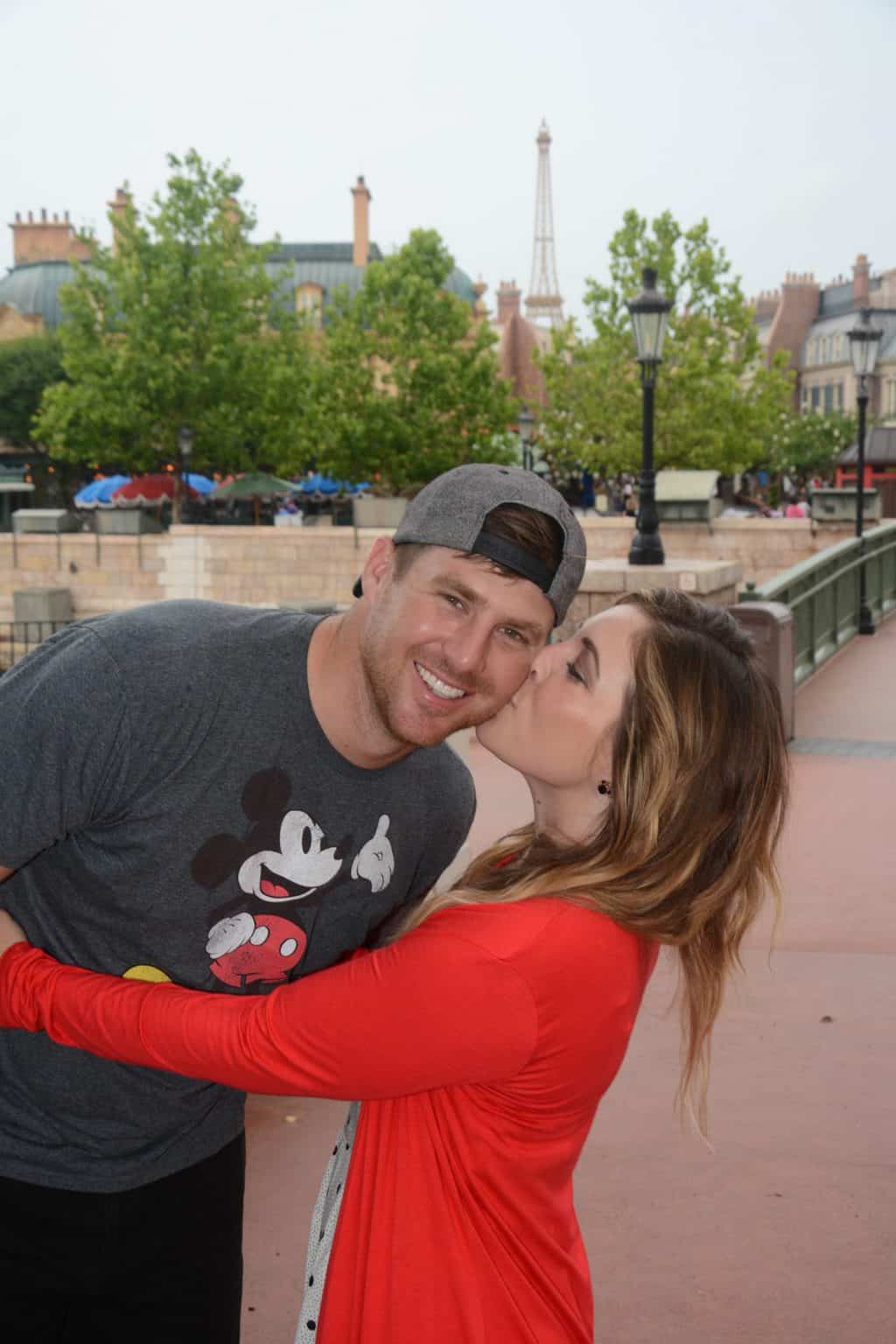 Walt Disney World Resort is Spread Out
Walt Disney was a smart man when he purchased land in Orlando, Florida.
Disney owns TONS of property. And their resorts? They are spread out.
Not just from each other. But also from the theme parks. And even within the individual resorts too.
Walking to the pool can take a hot minute depending on where your room is located! And to get to your car or to the Disney transportation? Even longer.
I recently stayed at one of the Value Resorts on Disney Property for a solo trip.
Walking from my room to the front of the hotel in order to catch the bus took me 8 minutes.
Riding the bus from the Disney hotel to the Magic Kingdom took another 33 minutes.
A little over 40 minutes worth of travel time from an on-property resort to the theme park.
We have also driven from one of the Deluxe Resorts on Disney Property to the theme parks.
The walk from the room (which was located much closer to the lobby) to our car (pretty far in the parking lot) was around 8 minutes
The drive from the parking lot to the theme park took another 25 minutes.
Again, I will compare to the rental house we own. We get in the car in our driveway. We drive to the Magic Kingdom. It takes us under 20 minutes total.
I know people love staying in that "Disney bubble" but what they so often don't realize is that the bubble is pretty dang massive!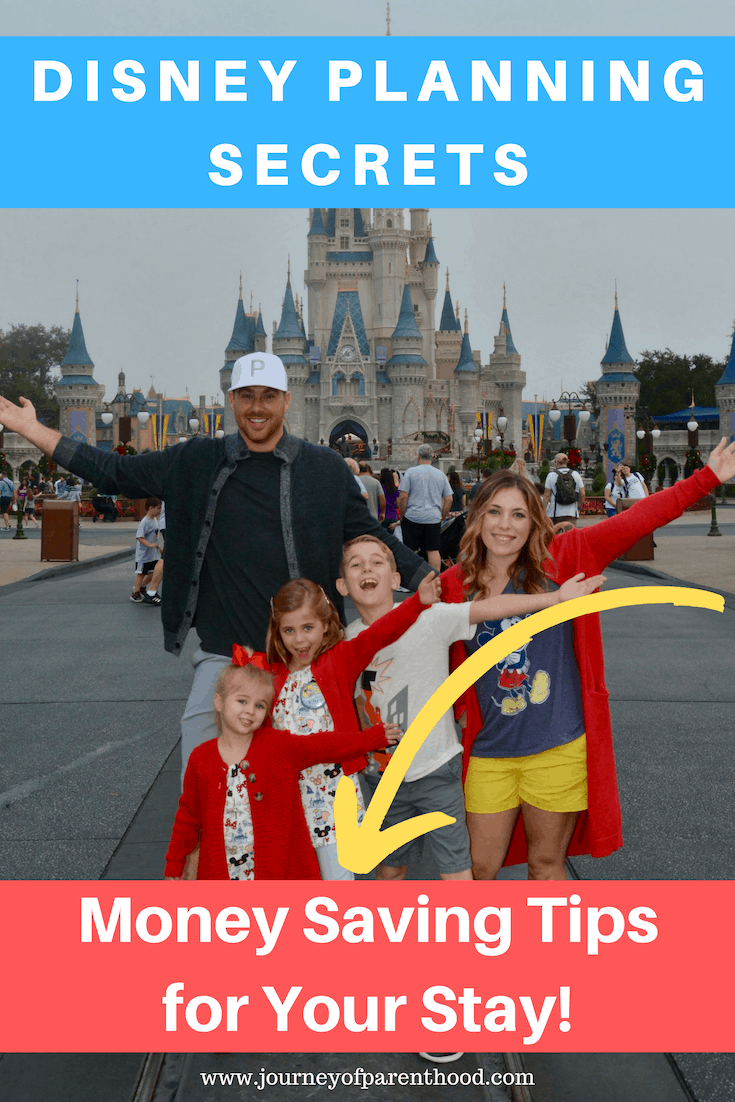 WDW Resort Food is Lacking and Expensive
Everyone loves a good "yolo" experience when on vacation.
But the reality is that theme parks and hotels can only do so much and go so far with offering a variety of food options.
Eating at Disney can become very expensive and can also get pretty boring after a few days of the same type of thing (I love a Mickey waffle but after a couple of mornings I'm ready for some variety!).
By staying on Disney Property you are very limited in your meal options.
I know there are some Disney Resort rooms that have a kitchen but the cost for those are sky high and the vast majority of on-property rooms offer a bare minimum of options when it comes to food storage or preparation.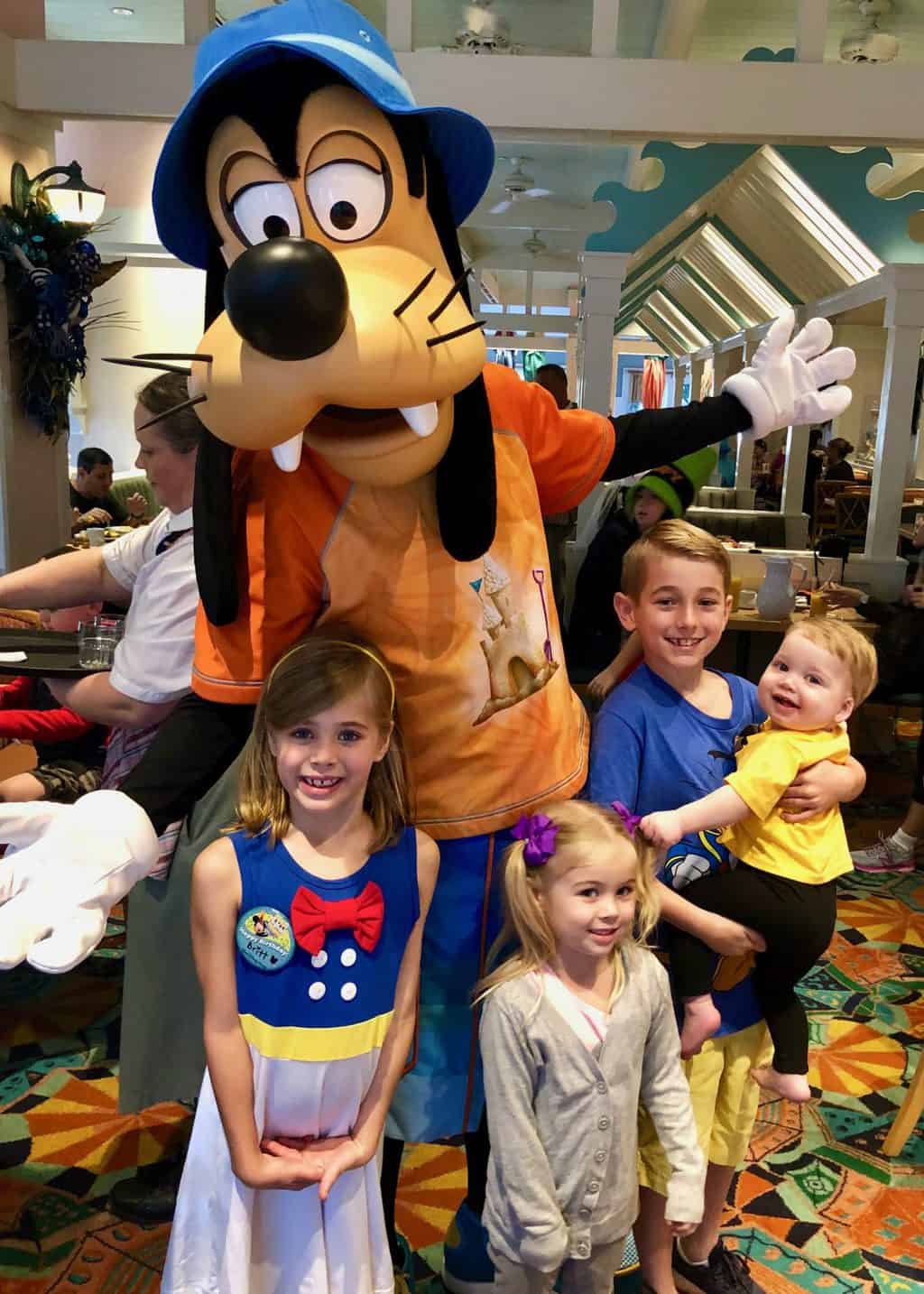 Staying off property allows you endless options.
Renting a home allows you the ability to utilize a full kitchen. Save money and cook meals at the house.
It also allows for meal prep and food storage to take food with you into the parks (yes, all Disney theme parks allow outside food and drink to be brought in!).
Plus staying off-site allows you to leave that beloved "Disney bubble" and see a variety of food choices that will be more cost effective, quicker, and taste just as good (after a long day at the park I'm all about some good 'ole Taco Bell on the way back to our rental house!).
Don't get me wrong, I LOVE eating at Disney World. I love the snacks. I love the character meals. I love themed dining within the parks and at the on-property resorts.
And staying off property? Allows our family to afford and better enjoy those experiences!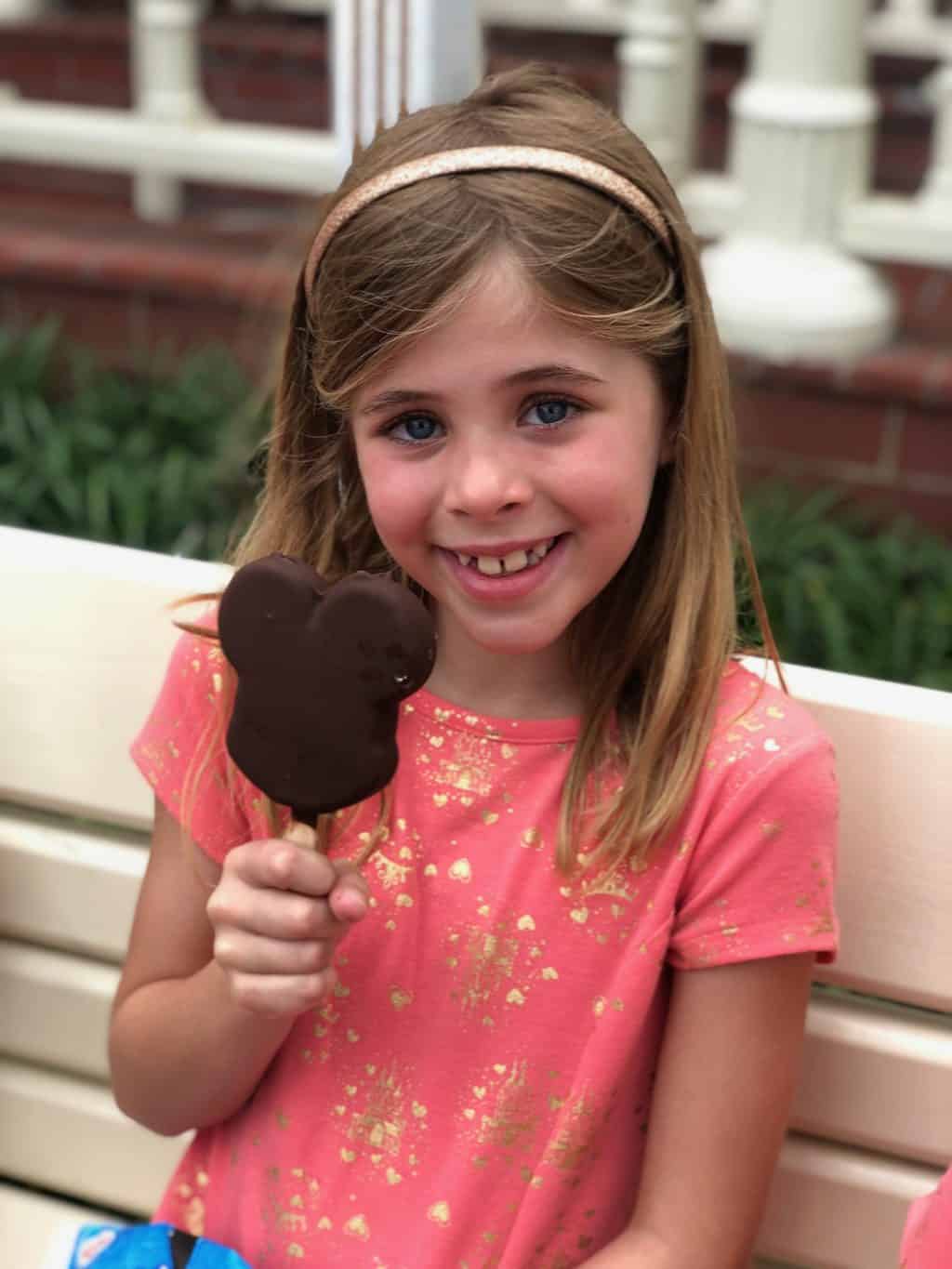 The Benefits of Being On Property Aren't Worth Staying at a Disney Resort
Here are the benefits for staying on property at Disney World:
Free parking at the theme parks
Ability to book (and pay for) your lightning lane bookings at 7 AM rather than at park opening
Early entry 30 minutes prior to park opening at each park, each day of your stay.

Complimentary theme park transportation.

The ability to book the Disney dining plan, when and if it returns.
Needing to Book Your Fastpasses for the Parks? Be Sure to Read All of My Recommendations for the Ones You Need...and the Ones You Don't:
Why These Benefits Aren't Worth The Sacrfice of Staying On-Site:
The free theme park parking is basically a wash now that Disney charges a nightly fee to park at all of their resorts each night of your stay.
Add up the "cost savings" and then compare the cost of staying in the Disney hotel to a nearby off-property hotel…or heck even an off-property rental condo or private home. The "savings" you receive by staying on-property aren't actually savings at all!
Disney no longer offers free magic bands for on property guests. Disney also recently did away with the FastPass system and there is only the small advantage for on-property guests for Genie+ and Lightning Lanes.
Disney no longer offers the Magical Express free transportation service from airports to their resorts.
The early entry and option to snag a lightning lane at 7 am are both great perks, but if you have a must-do ride or experience, you can still make sure it happens without either of those options. Especially if you visit during a less crowded travel time!
The Disney transportation system struggles. When we do stay on the property we almost always use our own vehicle anyway. It's faster!
When they do have the Disney dining plan it is basically NEVER worth the cost. Yes, even when they offer "Free Dining." The dining plan is a TON of food and a TON of money.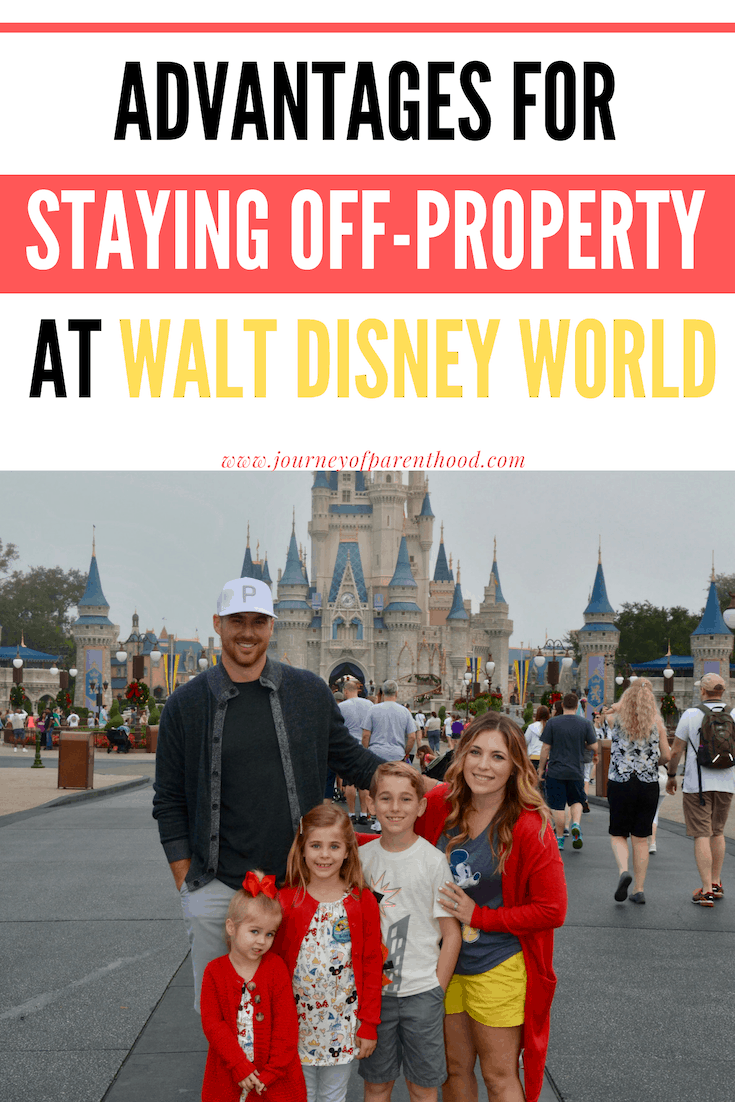 Staying Off-Disney Property Doesn't Hinder the Magic
Yes, I'm brining up that "Disney bubble" again. But y'all clearly it's a soapbox I can't get off of. Is it worth staying at a Disney resort just to stay in that bubble?
Disney World is magical. I am the biggest believer in that magic. Mickey Mouse IS Mickey Mouse. I cry EVERY time I watch "Happily Ever After." There is NO better feeling in your heart than the moment you step foot on Main Street.
I love the magic of Disney. It's what makes Disney, Disney.
And you don't have to be within Disney Property to be able to enjoy, appreciate, or experience that magic.
The magic happens at the parks. It happens at the meals when your daughter dances with her favorite princess. It happens at Disney Springs where you pick out that perfect Disney Spirit Jersey.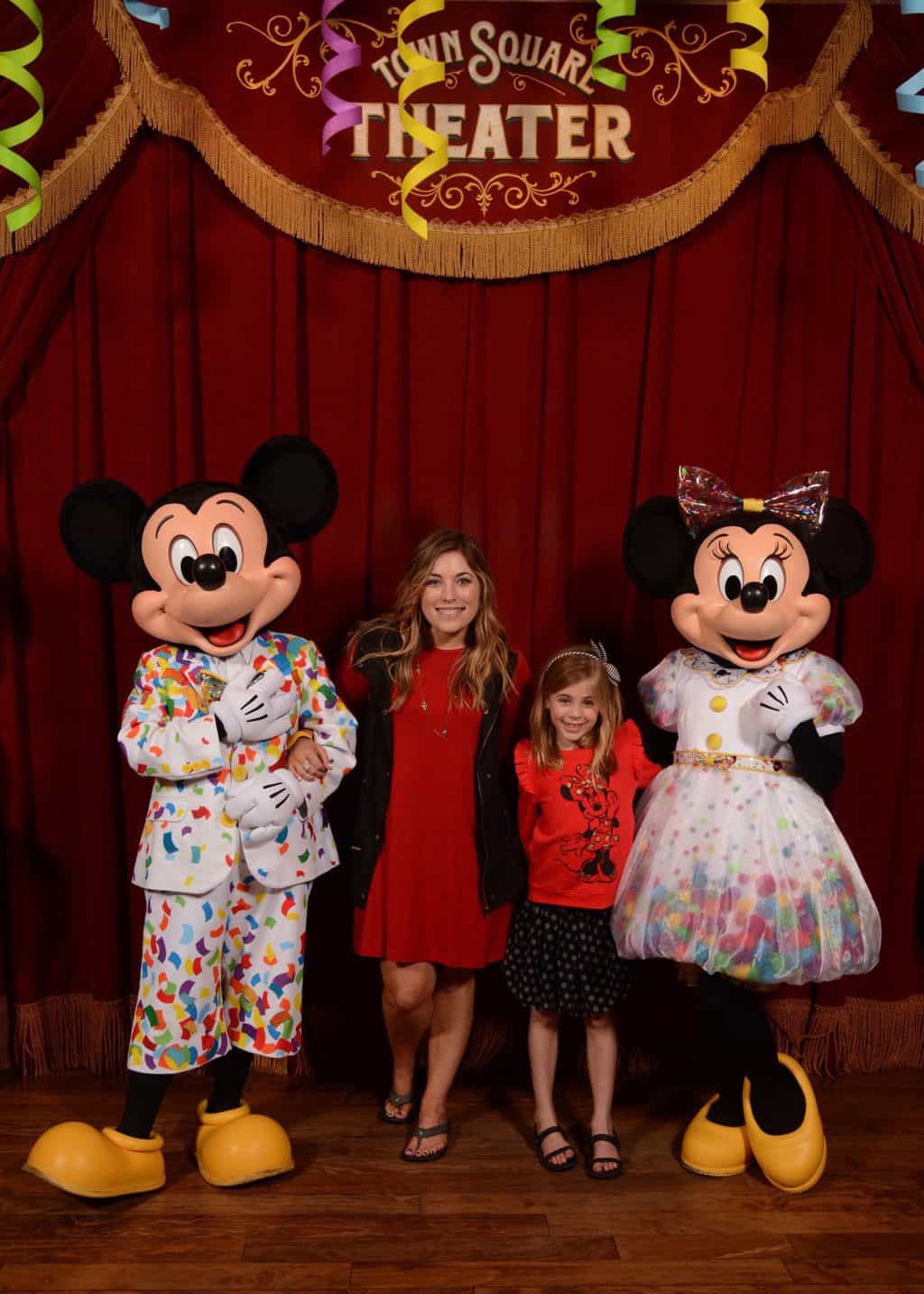 The reality is? The magic does not happen at the resort.
You use the resort to sleep. To eat. To rest. To recover. To maybe kill some time at the pool.
You don't NEED to stay on property to experience any of the Disney magic. And staying off property? It doesn't rob you of any of that magic either.
In fact, in my opinion, staying off property enhances the magic.
Sometimes we need a little detachment to breathe and rejuvenate a bit. Get our bearings about us before diving in for more!
Planning a Trip to Disney? Here are some of my Top Planning Posts:
Our Favorite Places to Stay Off-Property:
We have been visiting Disney World pretty religiously for over 8 years now. We have stayed at many hotels, condos, resorts, and rental homes throughout those years.
In fact, we love staying off-site so much that we decided to invest in our own rental home.
Having so much knowledge about the surrounding Disney area I felt very confident in the location where we purchased our home and I feel confident in recommending it as a great place to stay when others visit the area.
But I don't want to be bias. So before I share about our personal home, I do want to recommend some of our favorite spots we've stayed over the years:
Springhill Suites at Flamingo Crossing: This is my #1 hotel recommendation. It's off-property but closer to the actual theme parks than most of the on-property resorts, has large spacious rooms, a great breakfast (even Mickey waffles!), is very safe, and I've had nothing but great experiences with the staff each time we've stayed there!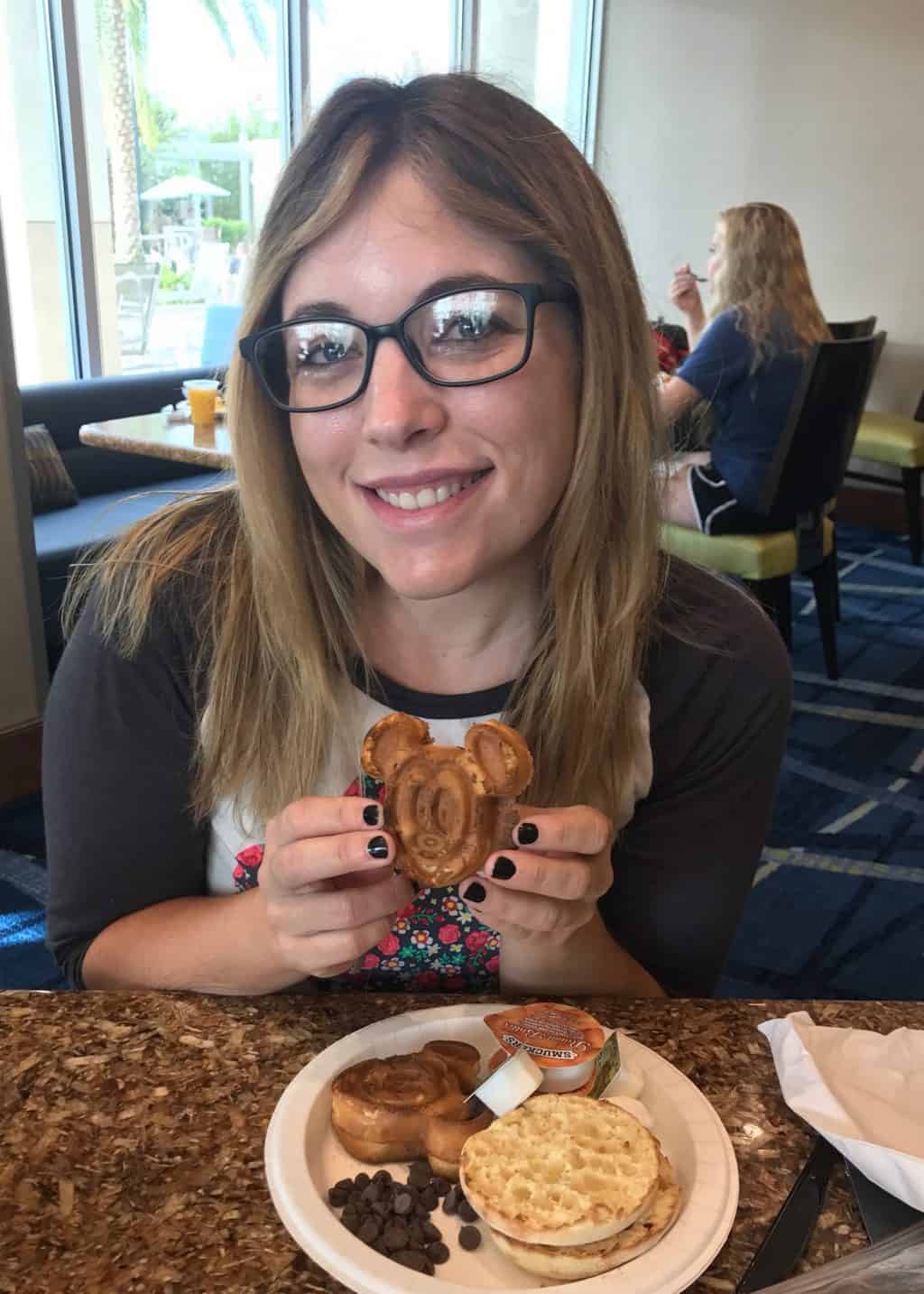 Summer Bay Orlando: Back in the day we did a LOT of timeshare tour type trips. Where you get your stay super cheap but have to do a tour of the resorts. If you do these type of offers, HAGGLE. We always were able to stay at the actual resort property rather than a typical hotel they stick you in! Also make sure you practice SAYING NO. Those timeshare deals are really tempting! We often stayed at Summer Bay and still recommend it!
Caribe Cove Resort by Wyndham: We have stayed at this resort a few times and I actually stayed by myself with our one week old baby during our adoption process. I felt VERY safe and the drive to the parks wasn't too far either.
Emerald Island or Windsor Hills Subdivisions: These are both located within a few miles of the Disney property. They are gated communities. Very safe. With homes and grounds that are well maintained. These are THE two most highly recommend off-property rental home neighborhoods.
A Warning about Staying Off-Property:
Do. Your. Homework.
Find someone who knows the area that you trust and get their opinion (or just follow my advice ha!).
Orlando has a TON of options when it comes to places to stay.
And some? Are SHADY.
We once got a hotel room deal for $35 a night. Epic right? Um. Wrong. It was a horrifying experience.
Places also tend to go downhill that aren't located in well-maintained areas.
We used to LOVE staying at a certain condo and actually considered purchasing in a certain neighborhood. I'm so, so thankful we didn't.
Because now? That community is no longer nice and is worn down, run down, and not worth the money it costs to stay there.
You also need to be aware that everyone says they are "close to the parks!"
But what is their definition of close?
Our rental home is 3 miles from the parks.
Sometimes it takes us 8 minutes to get from our driveaway to the parking lot of the theme park (less for Animal Kingdom). But typically there is traffic so it's more of a 15-20 min ride time.
And that's only 3 miles away.
Many of the places that boost they are "close to the parks" can easily take a solid HOUR of drive time when you factor in the heavy traffic and the nightmare that is 1-92.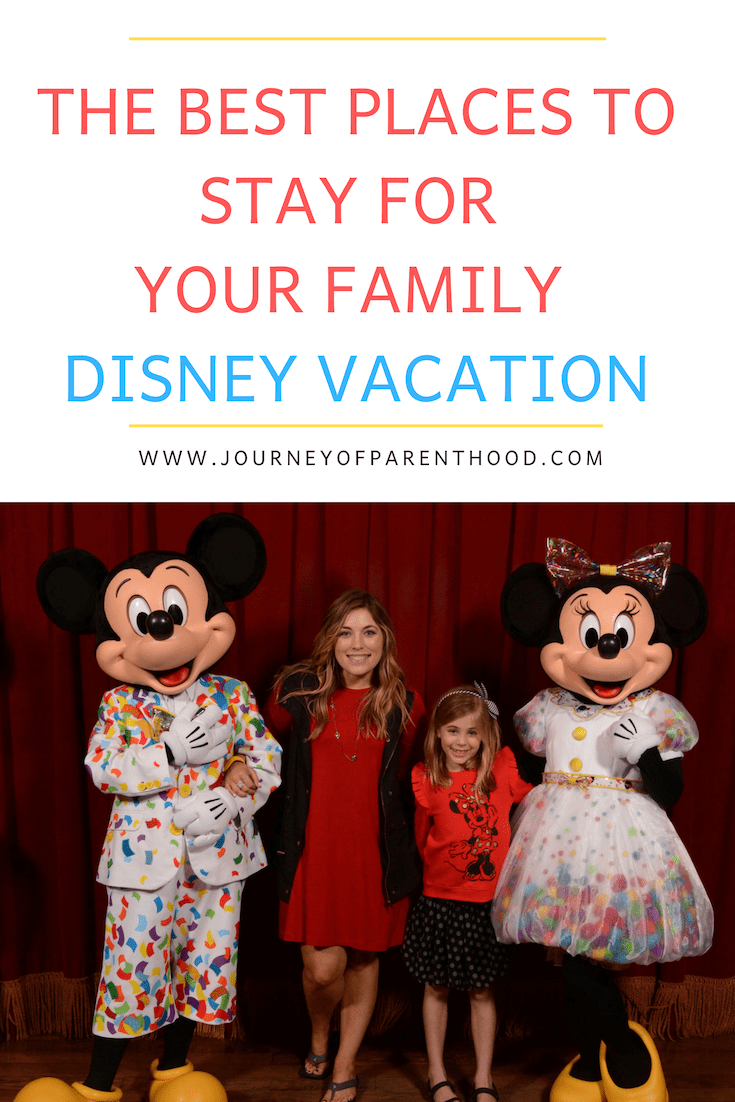 A Great Option for Off-Property Stay For Your Disney Vacation: Our Rental Property
We have had a LOT of experience with staying a LOT of places in the Disney World area.
Over the years we put a lot of thought into the idea of purchasing our own home near Disney.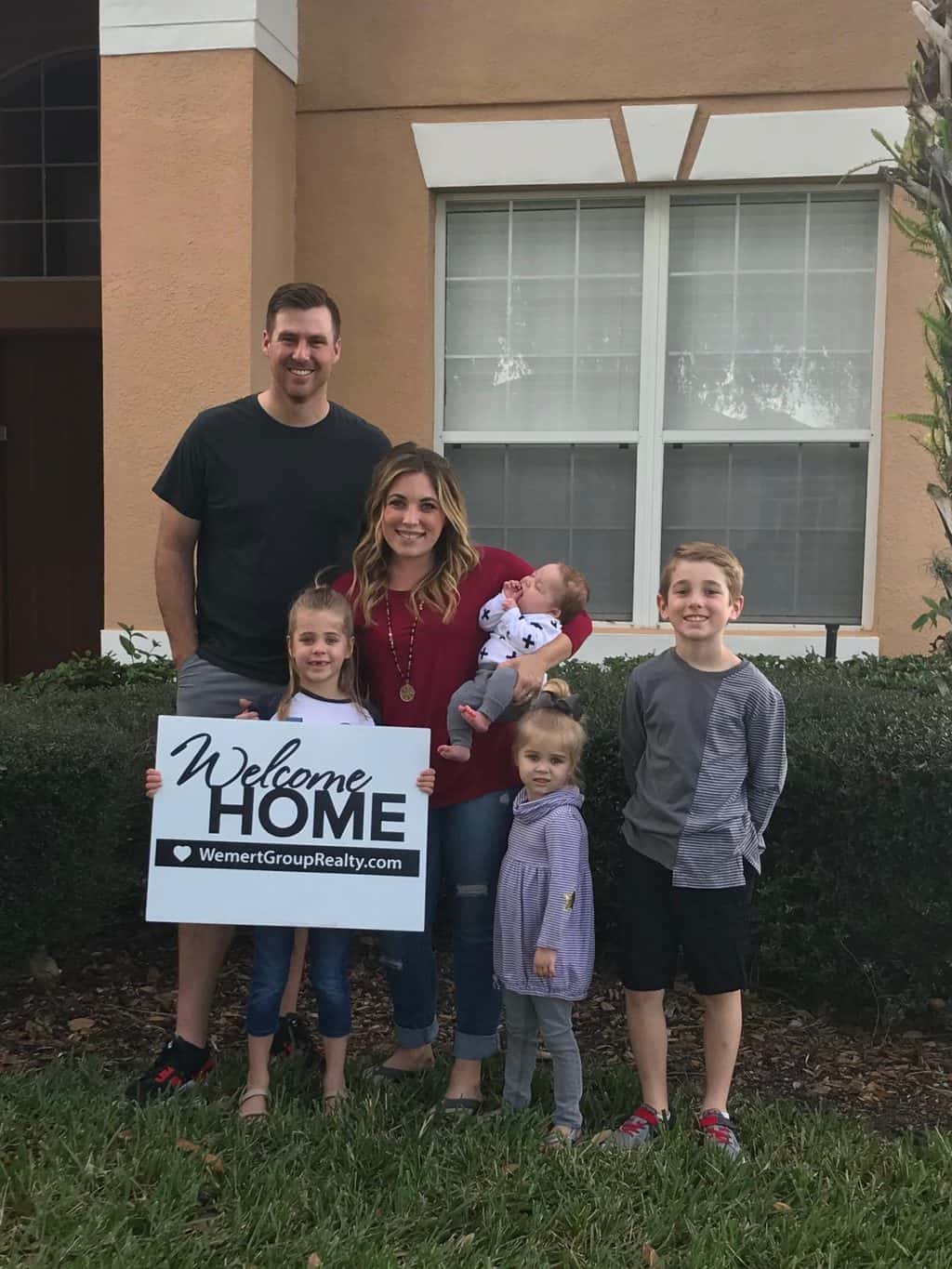 It was an investment that made sense for our family and allowed us to fulfill a dream of being able to visit our family favorite place on a regular basis!
When we decided to make the purchase we did our homework and knew up front we'd only consider a home in one of two neighborhoods.
We ended up finding the perfect home for our family in Emerald Island which is not only super close to the parks (and to a SUPER Target and nice Walmart!) but also a very well-established subdivision with beautiful landscaping, gated entry with security, tons of community activities and even patrolling security guards.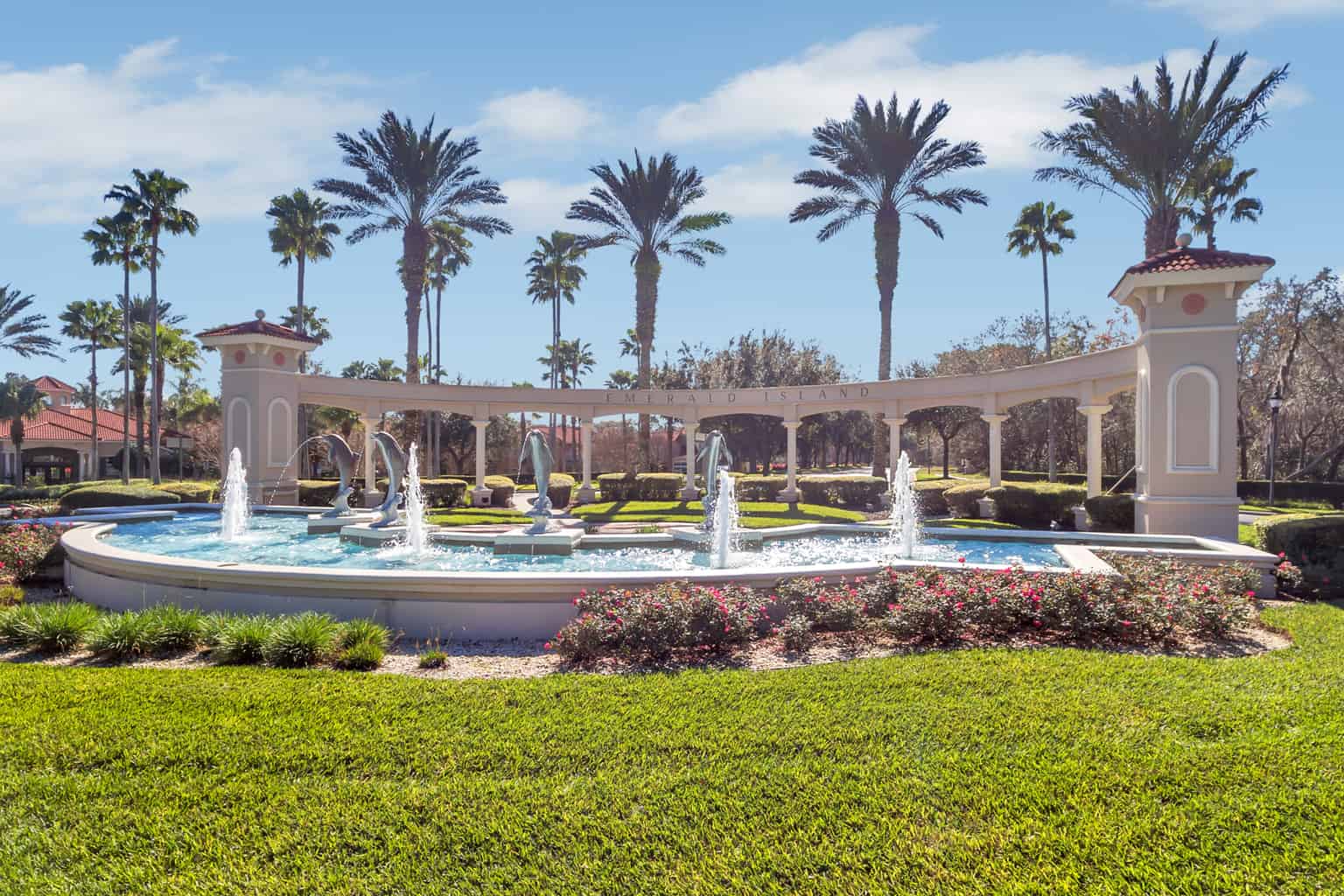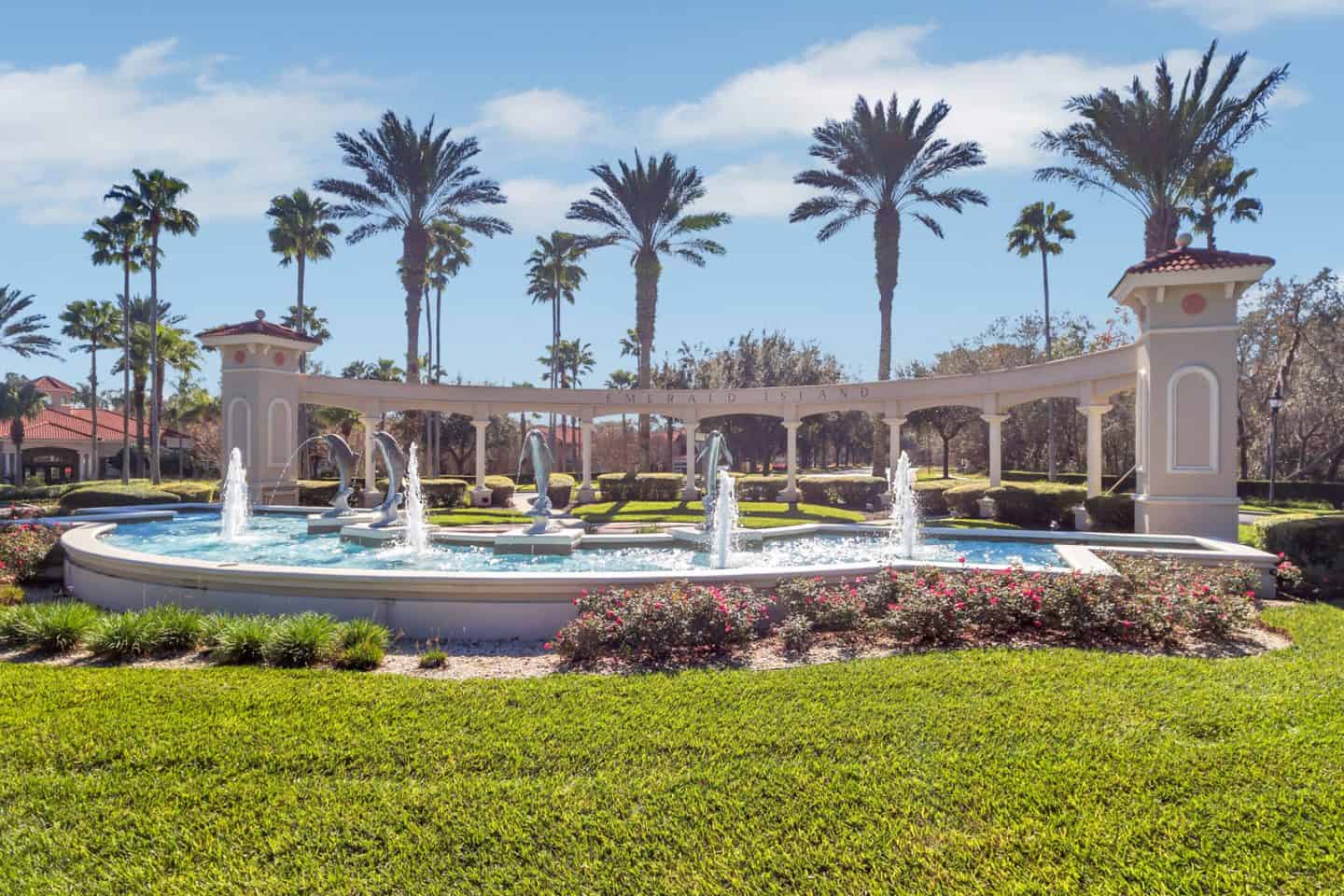 Info About Our Disney Rental Home:
2500 square feet. 6 bedrooms. 4.5 bathrooms
Private heated pool and spa
Corner lot with large yard
Disney theming throughout (including Moana and Star Wars!)
Game room with pool, table tennis, basketball, air hockey, and more
Upstairs entertainment area with multiple gaming systems including Nintendo DS, Classic Playstation, and Wii
Well stocked kitchen with all the tools you'd need to feed your family
Two pack and plays, two high chairs – we have kids so we try to make traveling with kids as easy as possible!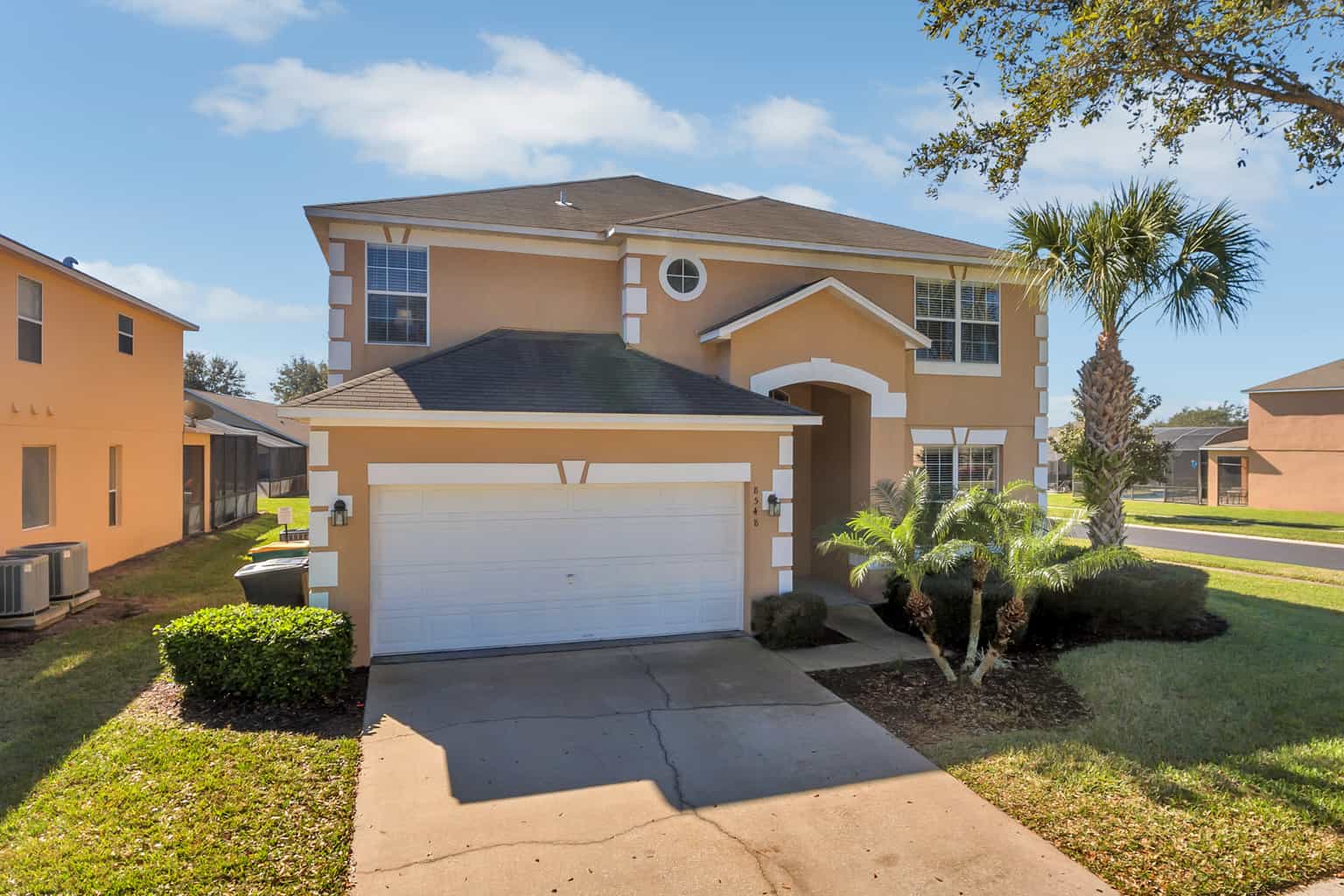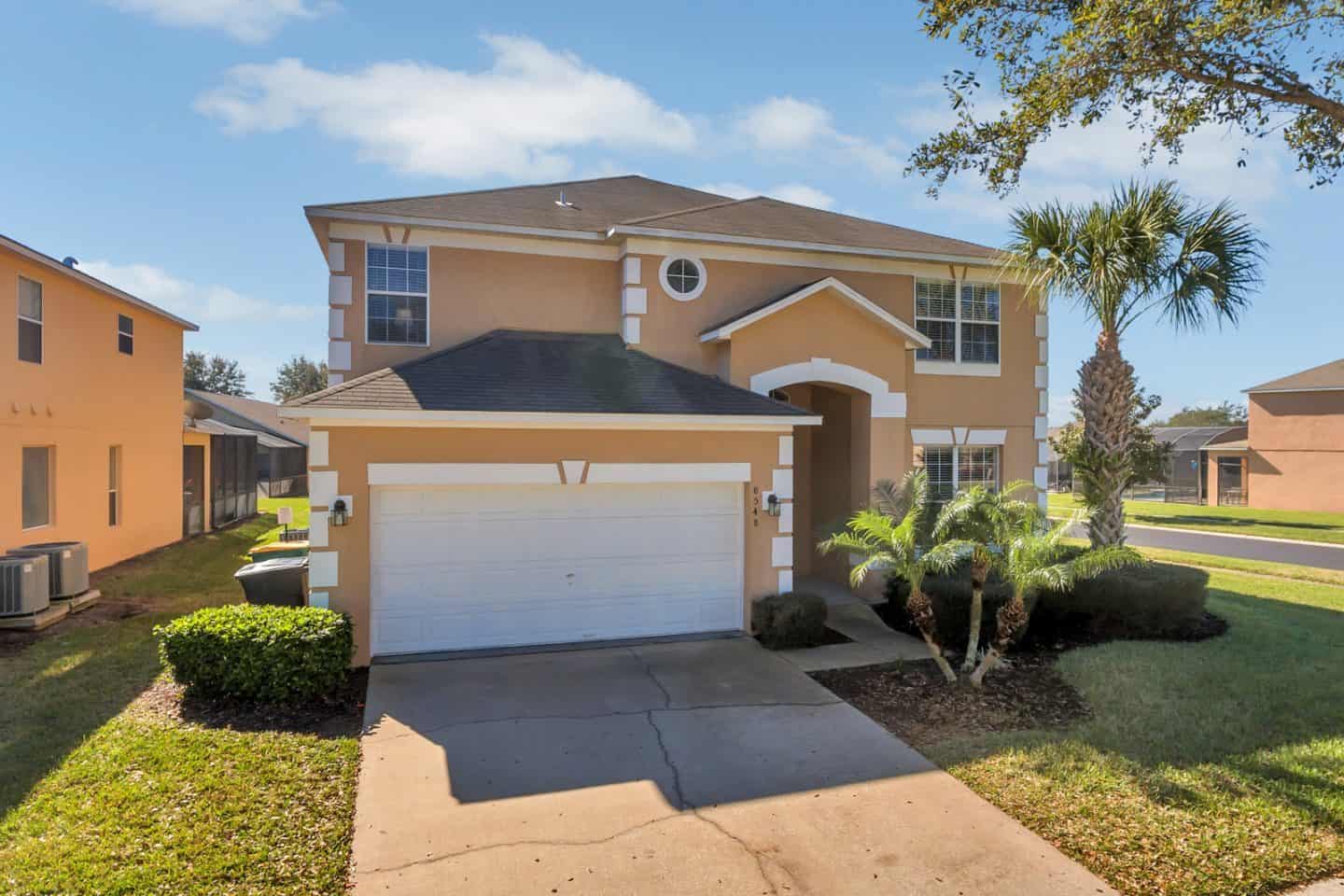 How to Book Our Disney Rental Home:
Interested in booking our rental property for your Disney stay? We LOVE Disney and want to help families enjoy the magic too!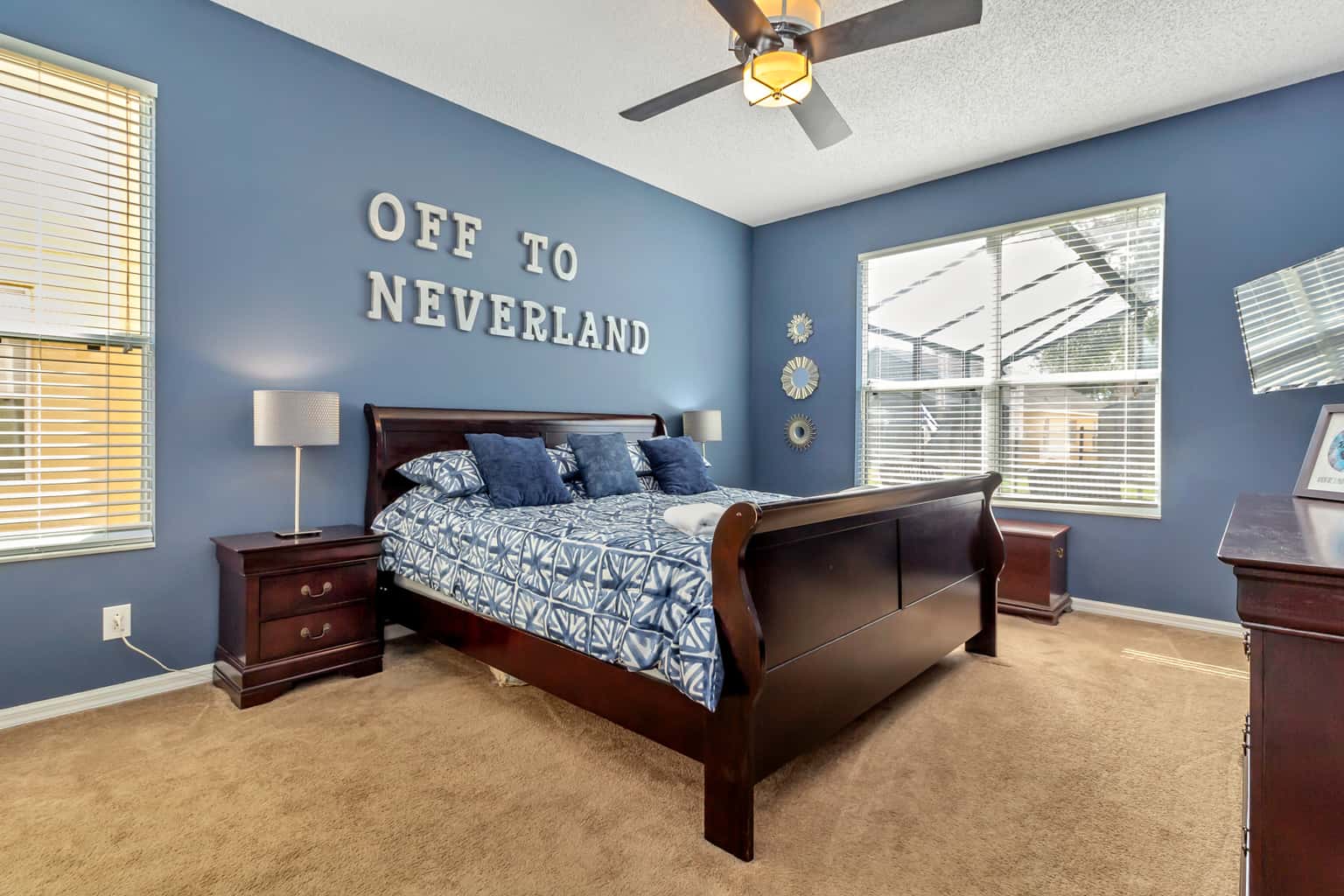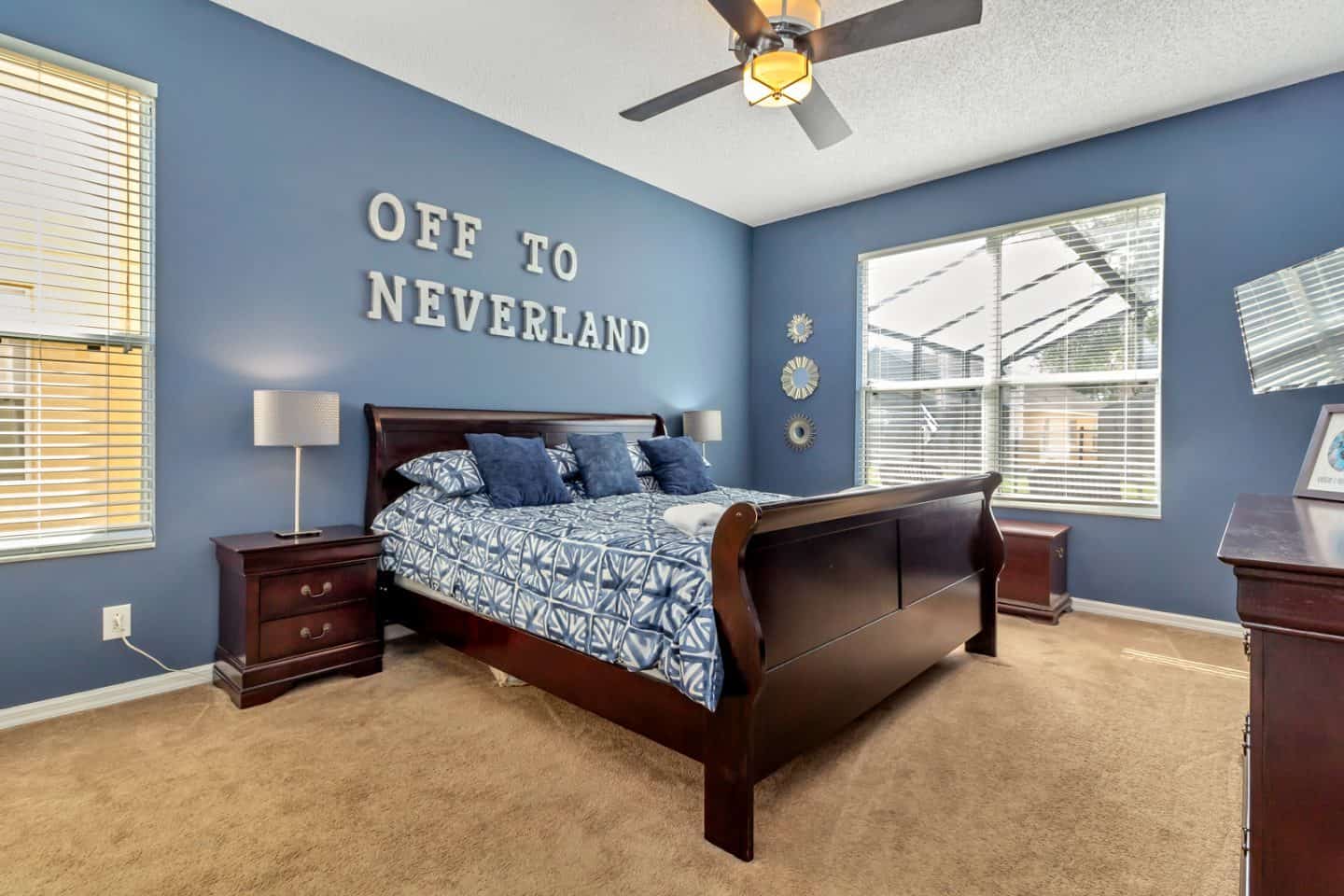 Additional Help for Planning Your Family Disney Vacation:
My favorite planning tool for Disney is Touring Plans. Being a member of their site allows you access to crowd calendars and daily itineraries to avoid waiting in lines (and save money by avoiding purchasing Genie+ or Lightning Lanes)! Learn more here!