Our family really enjoys themed Halloween costumes!
Zach and I used to get pretty into Halloween even before Kye came around but the past couple years we've enjoyed more of a family theme 🙂
We've always done some element of homemade with our costumes as that makes it WAY cheaper and a lot more creative and fun!
We pretty much start brainstorming for our costume ideas for the next year on Halloween 😉
Last year Britt came up with the idea for our family to be the Incredibles and we all loved it!
Poor Tess had to be a boy for the 2nd year in a row 😉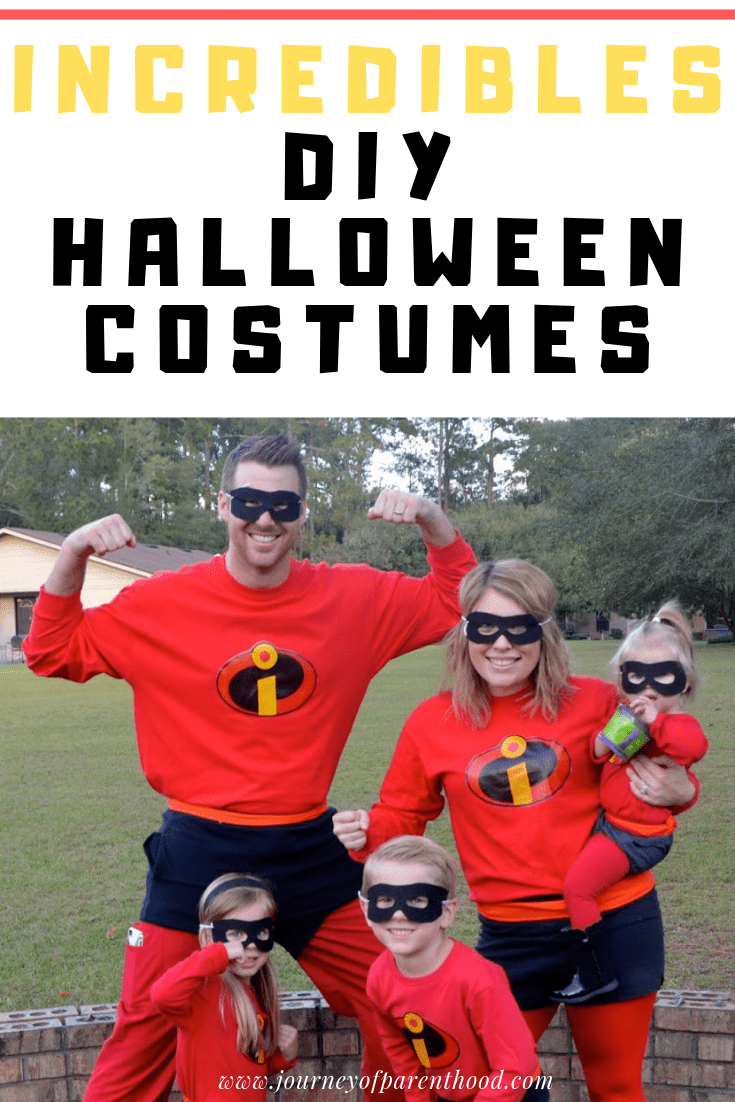 These are 100% made by us so they aren't flawless by any means…and it was a bit trickier than I had anticipated!
Finding all the red clothing was tough but I'm happy with the end result and most importantly the kids LOVED it!
Meet Dash, Violet and Jack-Jack!
Violet's intensity is awesome
Mr. Incredible, Elastigirl, Dash, Violet and Jack-Jack!
You can see our past costumes here: