Even with just one kid, sunscreen is a pain. But with FOUR kids? I knew for this summer I needed a strategy. That's why I've come up with these sunscreen tips for summer to help make it easier!
Summer with kids means tons and tons of time out in the SUN. Pool days. Beach days. Walks. Playgrounds. Cook-Outs. Spending a lot of time outside also means the need for sunscreen.
We have a pool in our backyard which I LOVE as it means we can pop in for a quick swim when we have time. There's no loading everything up in the car to go somewhere – we have everything we need right at home!
However, it makes sunscreen feel like even more of a hassle in a way. So much time is taken to slather it on every child for only a 30-45 minute swim session!
I knew leading up to the summer that I needed a solid plan of attack in order to get all four kids (and myself!) protected from the sun for our frequent swim days! Enter my sunscreen tips for summer!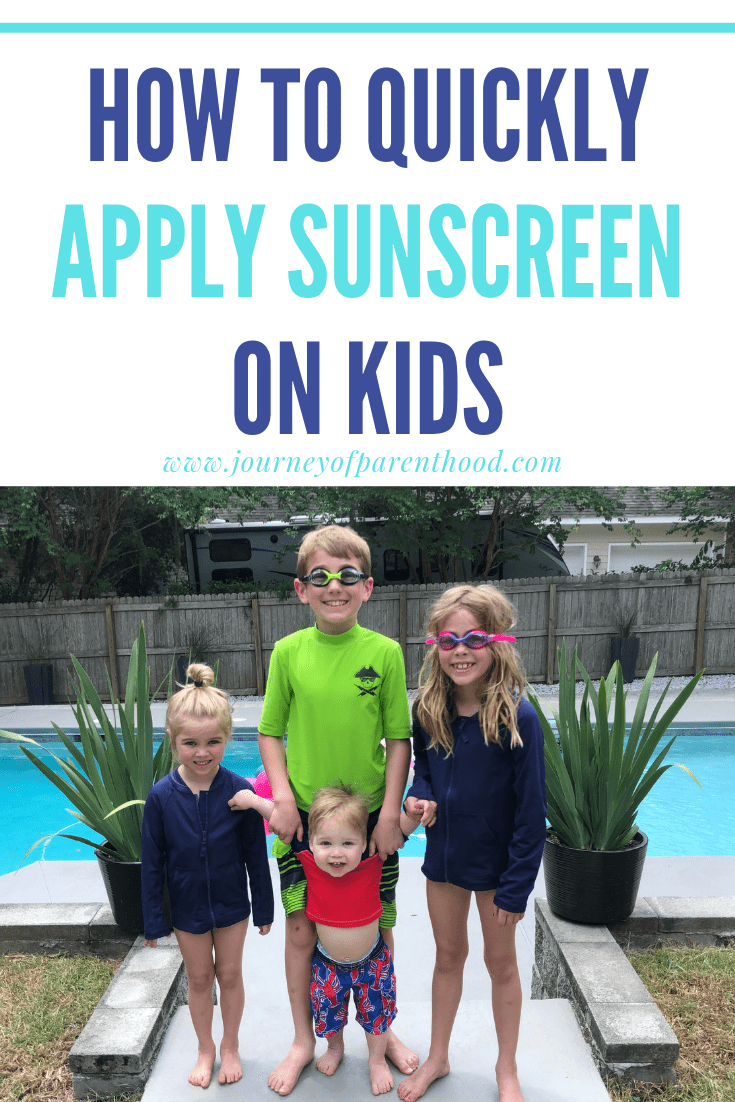 Disclaimer: post contains affiliate links.
Sunscreen Tips for Summer: My Sunscreen Buying Strategy
Before we talk about HOW I apply sunscreen on my kids… lets first discuss what sunscreen I buy and use.
In order to explain my thought process on sunscreen brands and types we need to flash back a bit to my early days of motherhood.
I had one child. It was 2008 and I was all about brand loyalty. So I bathed my precious baby in only the best. The brand I'd heard of my entire life. I was loyal to Johnson and Johnson baby products.
Then a few years went by and it came out that the same products I trusted, the same ones I was SUPER LOYAL about buying and using every DAY on my child, that those products had some sort of bad for you stuff in them that can cause cancer.
Awesome.
Nothing makes a first time mom feel better about her parenting than learning that a product she's used religiously on her child may someday give them cancer.
From then on I had a new strategy when it came to brands and types of items for my family: VARIETY IS KEY.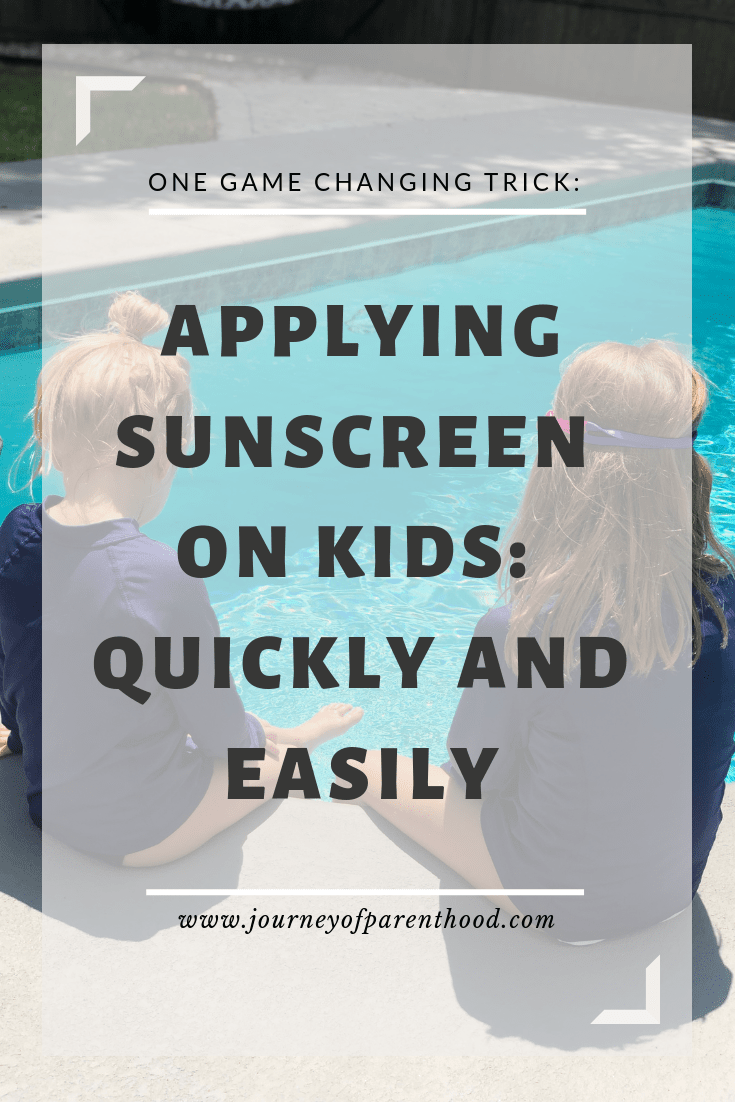 Things are CONSTANTLY changing. "Experts" are always changing their opinions. Studies are always being done. New recommendations come out for products on a regular basis.
You could LIVE on Consumer Reports and still not stay up to date on everything all the time! The American Academy of pediatrics is always changing its mind too. It's literally impossible to be super knowledgeable all the time on every single parenting thing.
And it seems like sunscreen is the BIGGIE right now. I feel like every time I go to the store the shelves are filled with new brands I've never heard of. Every time I look online I see new lists of which sunscreens are the best and why.
We haven't even begun to discuss applying sunscreen and I could easily start hyperventilating in just thinking about the stress of BUYING it.
So I mix it up. I do not stay loyal to just one brand. I don't follow just one recommendation source.
Sometimes my kids are slathered in the fancy expensive top-rated safest sunscreen. Broad Spectrum. Mineral sunscreen. Baby sunscreen. Titanium Dioxide. Zinc Oxide. All the other big word ingredients.
And sometimes? Sometimes they are wearing stuff from the clearance bin or a store brand quick spray option.
I figure by always using different brands and types of sunscreen that I'm less likely to be giving my kids some sort of crazy long term damage if one of the brands ends up being super bad for you or something. I know, I'm a genius at avoiding mom-guilt 😉
If you're wanting to know more about the latest and greatest and safest sunscreens then I do recommend you read my friend Caitlin's post here!
As parents we just have to do our best. We see our little one and just want to protect against the harsh uvb rays and uva rays and all the skin cancer concerns the sun can bring.
So yes, protect from the sun but also don't overly stress it either. It's OKAY if you can't stay up to speed on all the latest and greatest. It's OKAY if you can't shell out nearly $30 on ONE bottle of sunscreen. Do YOUR best and don't stress the rest 🙂
You Can Check Out The Variety of Sunscreens I Currently Use and Shop Here:
Sunscreen Tips for Summer: Preparing for Sunscreen Application
I'm a big believer in preparation for all areas in life. Including even little things like being prepared for applying sunscreen 😉 These sunscreen tips for summer are how I keep on top of things!
In having four kids I have a wide range of ages from age 18 months through age 10.
Check out my post on the best toddler pool here!
I talked to the three older kids (ages 4, 7 and 10) about how if they wanted to get to go swimming a lot this summer it meant they had to be responsible and helpful in the process.
I have hooks hanging up outside where they can reach and hang both their towels as well as their wet suits after swimming.
We use the same towel and suit for a full week and they are hanging there waiting for them when it's time to go outside.
While I get the toddler and myself ready the older three are able to all go use the bathroom (anyone else's kids get in the pool and IMMEDIATELY have to pee?!!) and put on their swimsuits.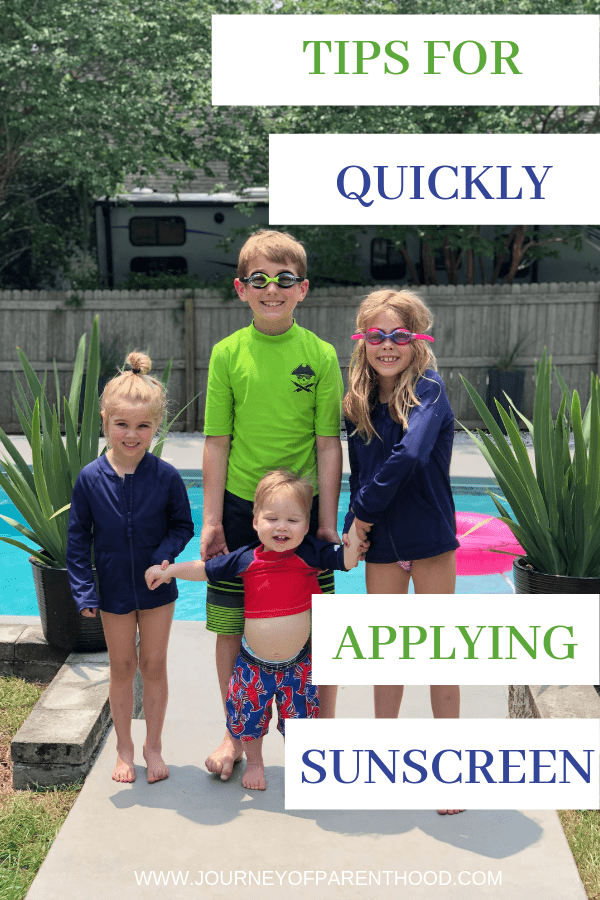 Less Skin = Less Sunscreen to Apply: Buy Rashguards!
A huge part of the frustration when applying sunscreen on kids is covering all the areas of skin!
I got clever and started being mindful to purchase rash guards for the boys to wear with their swimsuits. They protect from the uva rays and mean I have a LOT less area to cover when applying sunscreen!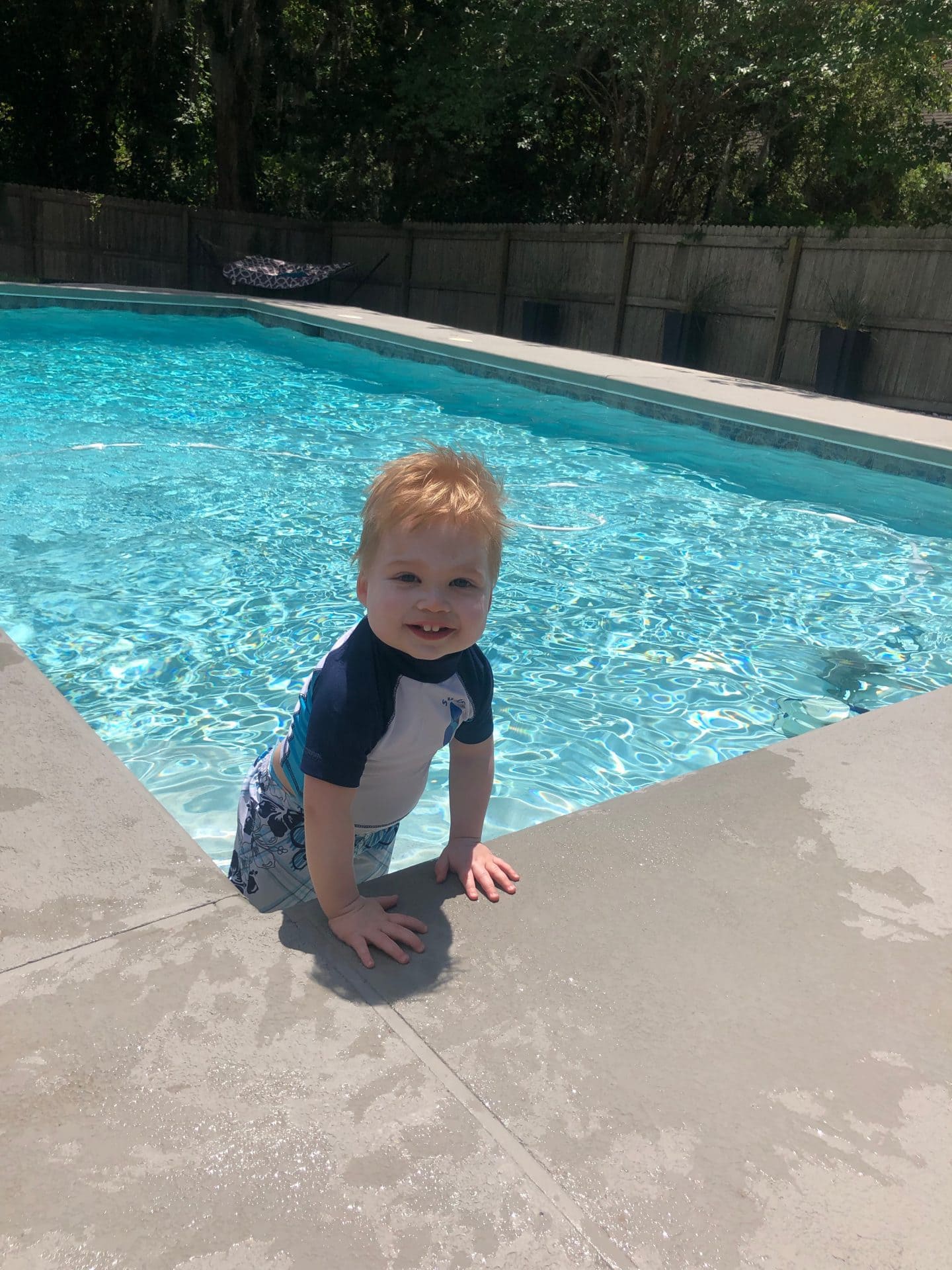 We don't do bikinis so it makes it a little easier to cover the girls but often all the straps can be tricky even on a one-piece bathing suit.
I really dreaded dealing with applying the sunscreen on the girls. It's easiest to apply when they are naked but with kids so many ages we're just at that point where it's not appropriate for everyone to see everyone else naked all the time!
I thought about bathing suits with rash guards for the girls but they only really come in bikini sets and, as mentioned, we aren't a bikini family.
It's also super, super important to me that my kids are able to fully dress and undress themselves.
When you have four kids and keep them on a schedule it eats up SO much time when you have to help with things like getting dressed and undressed and redressed after swimming.
I found the PERFECT solution for the girls this summer!
Target has come out with a great adaptive clothing line and it includes ZIPPER rash guards!
SO perfect for the girls to be able to put on and take off on their own! I love that they are navy blue as they are a perfect neutral and will be great to pass down to baby brother as he gets older.
The rash guards have been a GAME CHANGER for our sunscreen application situation.
The boys where their rash guards as part of their swimsuit set and the girls put on their onepiece bathing suits and then zip up their rash guard on top!
You Can Shop the Rash Guards Here:
Sunscreen Tips: How to Apply Sunscreen Quickly With Kids
We always eat lunch and then as the kids finish eating they start preparing to go outside. Here's the steps we take in applying sunscreen!
We have a great system DOWN and it goes smoothly and quickly. We can literally go from all five of us being fully dressed to all of us in our swimsuits and sunscreen and out in the pool in under 10 minutes.
As the kids finish eating lunch they use the bathroom and change into their suits.
Once all three older kids are done eating I line them up on the carpet (we've learned NEVER apply spray sunscreen on tile or wood floors because you WILL slip!)
I use a spray sunscreen to spray their legs, arms, back of the neck, ears, and chest area that rash guard doesn't cover.
If the sunscreen needs to be rubbed in at all they do that themselves as I apply to the next child.
I then use a sunscreen stick to apply it to the face. I don't worry about rubbing it in as we're just in our backyard pool and no one cares if their faces look like ghosts!
As the big kids finish their application they go ahead and go outside to get pool things ready (goggles, toys etc) and to let their sunscreen set a bit before getting wet.
I then change myself and the toddler into our suits.
I grab a hat (crucial for sun protection!) and sunglasses for myself and apply a spray sunscreen to my chest, arms and shoulders (I use a daily face SPF)
I do the same routine on the toddler with the spray sunscreen and water resistant mineral sunscreen stick and then let him play a bit outside before we get in the pool too!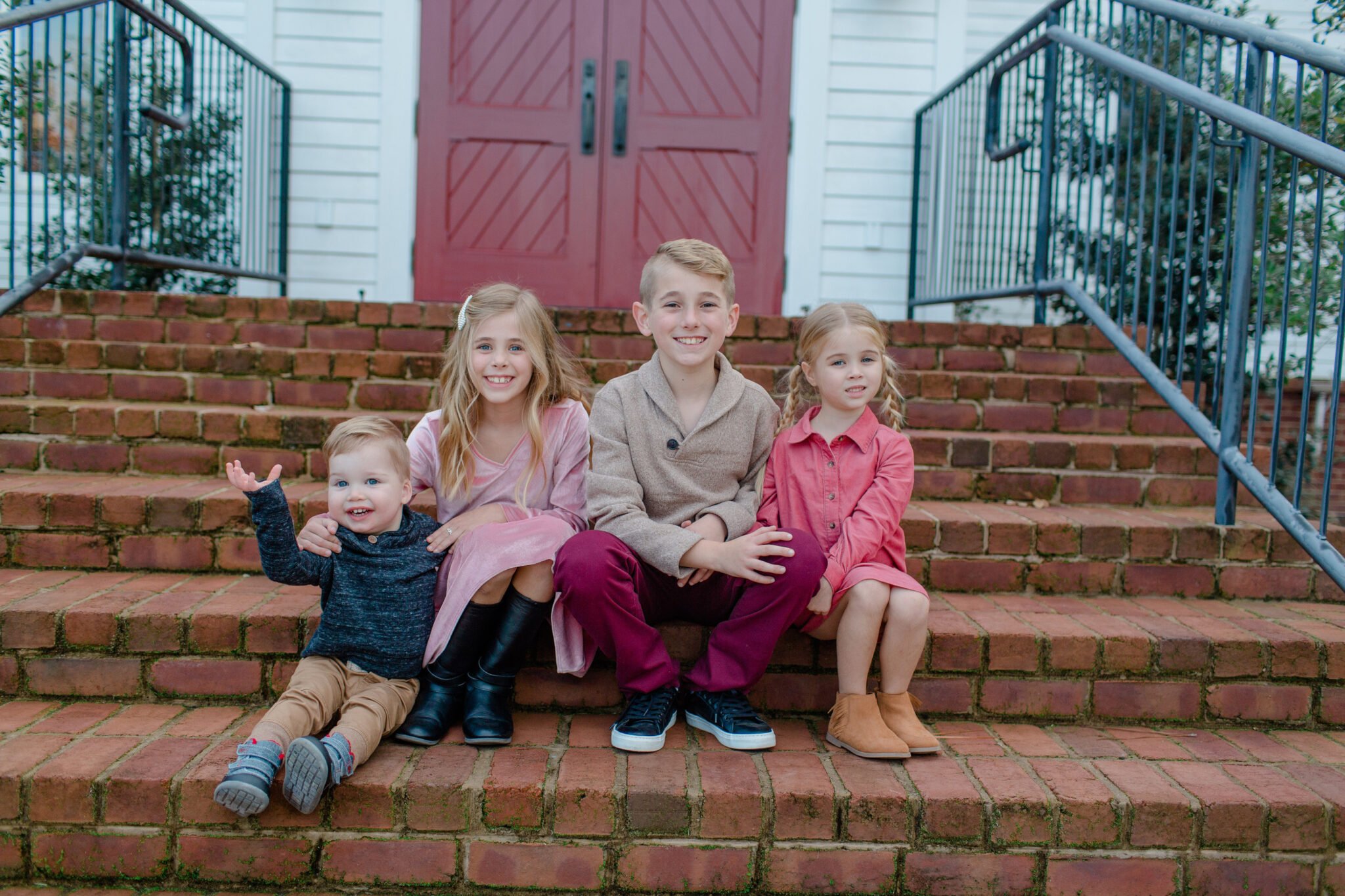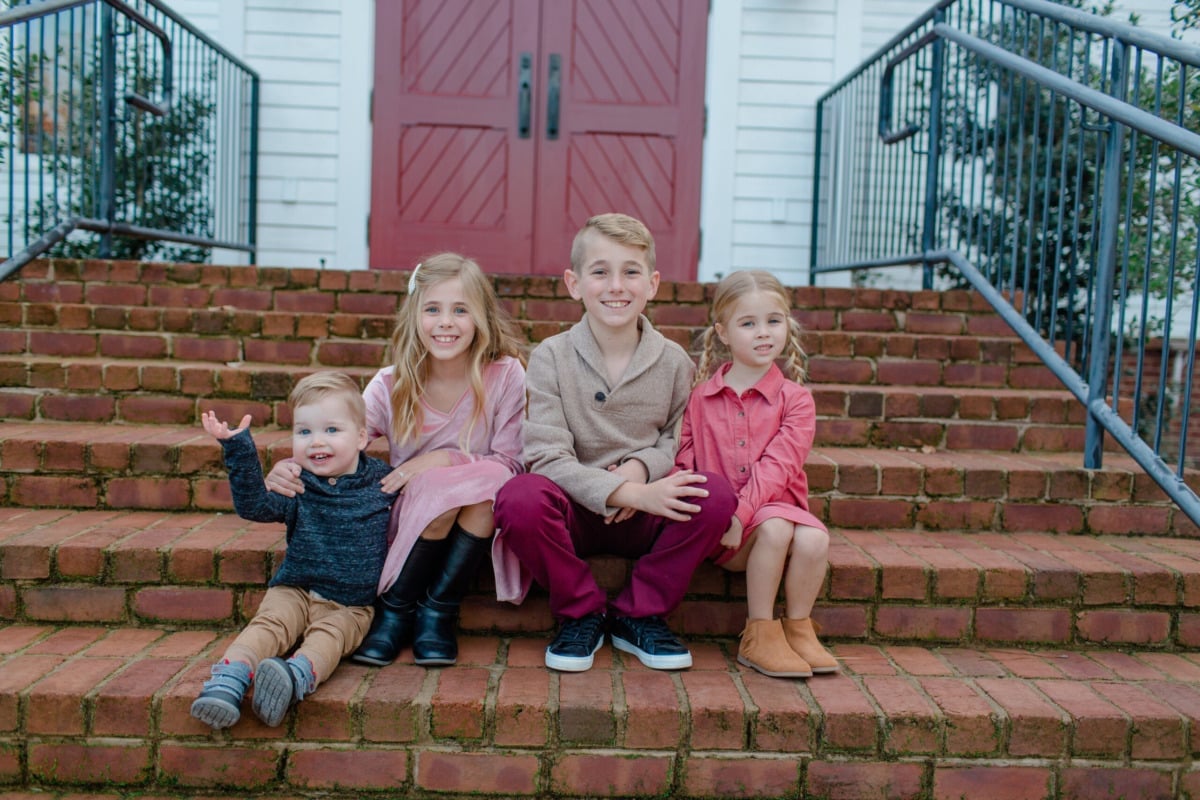 Sunscreen Application Success
I know it may seem like a small thing, but having this system in place has really been a big change in my enjoyment of spending time outside with my kids.
We have outside time as a chunk of our day in our daily summer schedule and it's important to me that we all get that vitamin d and enjoy that playtime outside!
—-> Be Sure to Check out Our Summer Schedule and How Block Scheduling Can Save YOUR Sanity This Summer Here!
Sunscreen application always took SO LONG and was filled with grumbling children who were annoyed by it all. These sunscreen tips for summer help alleviate that!
The kids all love wearing their rash guards. They love that it means less sunscreen being applied and they love that they can get ready completely on their own without any help.
They also love the spray sunscreen system on their legs and arms as it's so much faster than the lotion options (although for longer times in the sun we will use sunscreen lotion as a BASE and then use the spray to reapply).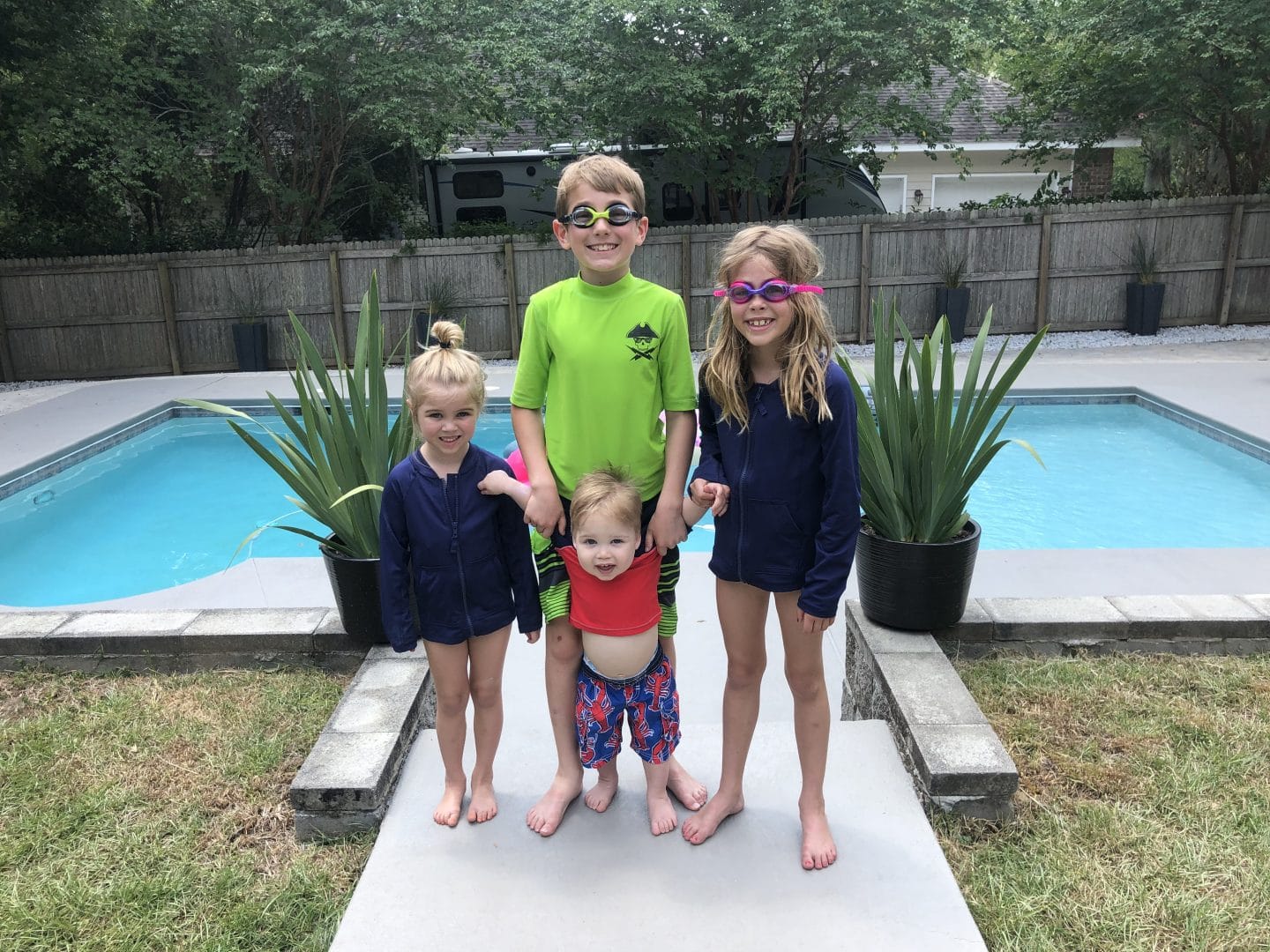 Aside from the rash guards though the biggest sunscreen game changer in our home has been using the sticks for their faces.
I don't know about your kids but mine ALWAYS fuss and complain about sunscreen on their face, in their eyes, etc.
Sun safety is important but man is it ever annoying at times! Kids can be sensitive to the ingredients and bothered by the feeling and smell of the sunscreen on their delicate, sensitive skin, faces.
The stick has totally removed any complaints AT ALL. They don't mind the feeling of the stick and love how FAST it is!
I also selfishly love it because it means no lotion on my hands getting into my rings or dealing with taking my rings off and worrying about setting them down someplace and losing them!
Communicating expectations with the kids has also really helped make the sunscreen application process run more smoothly. They understand what is expected of them and are quick to take pride in being helpful!
Our sunscreen application system has made sure my kids have the protection from the sun they need and has made our summer days SO much more FUN – we're loving our pool time together!
Hopefully these sunscreen tips for summer can do the same for you and your family!
Looking for More Help in Planning Your Summer? Be Sure to Read These Posts: