I work with several companies and links to any products within posts are affiliate.
Sometimes it's hard for me to believe I've already been a parent for almost 5 years.
And then other times it's hard to believe that it was only 5 short years ago that I was childless!
With my sister-in-law being pregnant with her first baby it really brings me back to what it feels like to be pregnant and have NO CLUE what life is like as a mommy.
Gah, it's scary! I remember feeling so overwhelmed, so uninformed, so clueless.
I remember feeling like so many resources were available to help me understand every phase of pregnancy yet I didn't feel like I had a good grasp of what being a parent would actually mean.
Today all of us Babywise Friendly Blog Network bloggers are posting about goals.
New Year's is around the corner and it's a time we all start thinking about goals (yes, I'll be doing my yearly goals list as usual!).
When I was thinking about the topic of goals I kept thinking about Casey and being that first-time mom.
Feeling those feelings of being unsure of what the future holds. And what advice I'd give to new mamas. What goals I would recommend having!
Parenting is a LONG journey and you will feel even more overwhelmed if you look at the big picture of the many years ahead you'll have as a mom.
Instead, if you are currently pregnant with your first baby, here are some of the goals I would suggest keeping in mind as you enter the mommy world:
1. Decide if you are going to breastfeed or bottle feed.
Obviously, I'm very pro-breastfeeding however it is a choice and it's one I believe you need to make prior to giving birth.
Pretty much anyone I have known who has been unsure what they will do, ends up bottle feeding.
Which is fine if that is your choice but by not deciding firmly which route to take it sets breastfeeding up for failure as when it gets tough it'll be harder to stick it out.
Read more about my tips for successfully breastfeeding here!
2. Get help for the early days.
Plan ahead to have someone there to help you for at least the first week or so at home.
My #1 piece of advice to ANY new mom is to REST.
Literally stay in the bed for a full 24 hours once you get home. Have others help care for the baby and bring the baby to you for feedings and that's it!
If you can commit to 24 hours of solid rest, you will feel like a BRAND new person who can totally conquer the world!!! I promise!
3. Consider a parenting method.
I am a planner. I like a plan. I myself didn't learn about Babywise until my first baby was three weeks old.
I cannot even FATHOM how I got through those first three weeks without a plan in place!
I know many people don't personally like parenting techniques or want any sort of guidance in their parenting decisions…but you won't know if you would personally benefit from a method or not unless you look into them!
So while you are pregnant (while you have all that precious time everyone keeps telling you to enjoy!) pick up some parenting books.
Obviously, my #1 recommendation is Babywise.
It's a short, easy read and was a game changer for me as a mom.
It may not be your style, but something else might be.
And when that baby is born and you already have a plan in mind, you will stress so much less! Want a game plan for starting Babywise from birth? Read this post!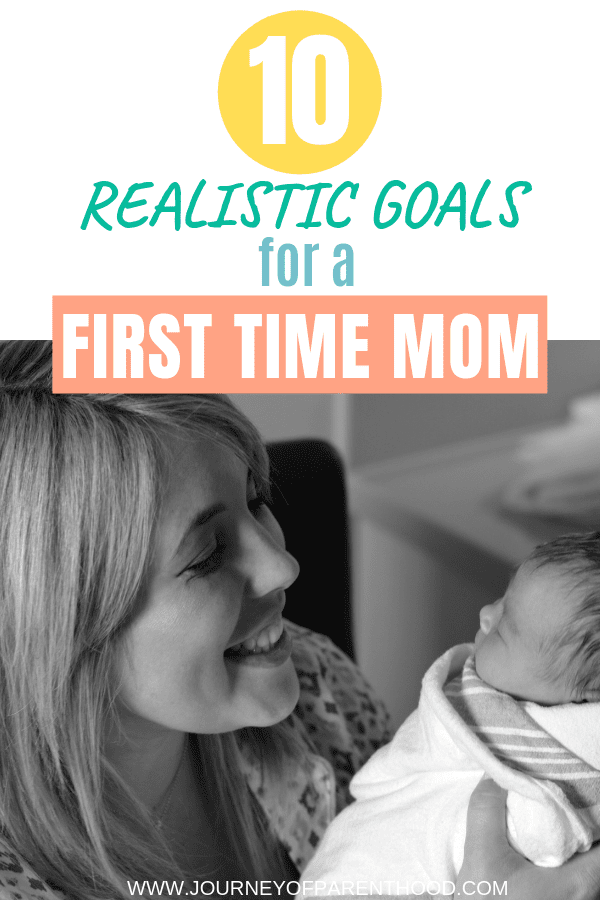 4. Research Smart.
All the research I did while pregnant probably was enough time to get me a dang diploma!
It's natural to want the best of everything and it's easy to spend hours and hours in front of the computer looking a thousand different opinions and reports and such (or message boards…gah message boards can suck you IN!).
I recommend to look at three sources (and none of them should be message boards haha).
Maybe two of them could be websites you trust or reviews for a product and then the other one could be personal reviews from people you trust.
I know people often tell me they are thankful I research so extensively with stuff b/c they can just learn from me and it saves them the hassle of doing the research themselves.
I'm honored to be one of the resources but be sure to use others too! Some of my stuff may be outdated!
5. Know Safety.
It kinda goes along with research but you are about to be responsible for a life.
You gotta know your stuff!
There are SO many safety things to understand and measures to be sure to take to keep your baby safe. SIDS prevention, car seat safety, vaccines to make sure you and others have (hello whopping cough! ohmygoodness it's so scary), the list goes on and on.
It can feel overwhelming but it's important stuff.
Planning a nursery theme may seem important but knowing how to keep your baby safe is the most important thing!
I look back when my first was a little one and can't believe some the safety measures I wasn't taking.
He had bumpers in his crib for goodness sake! I wish I'd known to be better prepared to keep him as safe as possible.
6. Prepare your home for baby.
Those early days are a blur. It's the only time I've ever totally forgotten to pay my bills!
In the end of your pregnancy make sure to have arrangements to get the bills paid on time, have your animals taken care of during your hospital stay, etc.
The biggest blessing I did while pregnant was prepare meals for our family.
I froze many meals and we lived off them for months.
Sure, some people will bring food (although very few did with our second baby!) but many times you won't have stuff for breakfast or lunch.
Having easy to make things readily available is a life safer!
7. Don't think too long term.
You won't need a high chair for a good six months (although I did register for mine as that first baby you have so many awesome showers!).
You don't need to stress over if you want to do jar baby food, make your own, or try out baby led weaning. Your baby won't be mobile for a good bit of time either.
You don't need to worry about "baby proofing" everything. In the early days, for me, it's just about establishing breastfeeding, laying the foundation for a good sleeper, and adjusting to our new family!
Once you get through the first couple of weeks you will feel more confident and more able to make decisions about things down the road. For now, don't stress over it!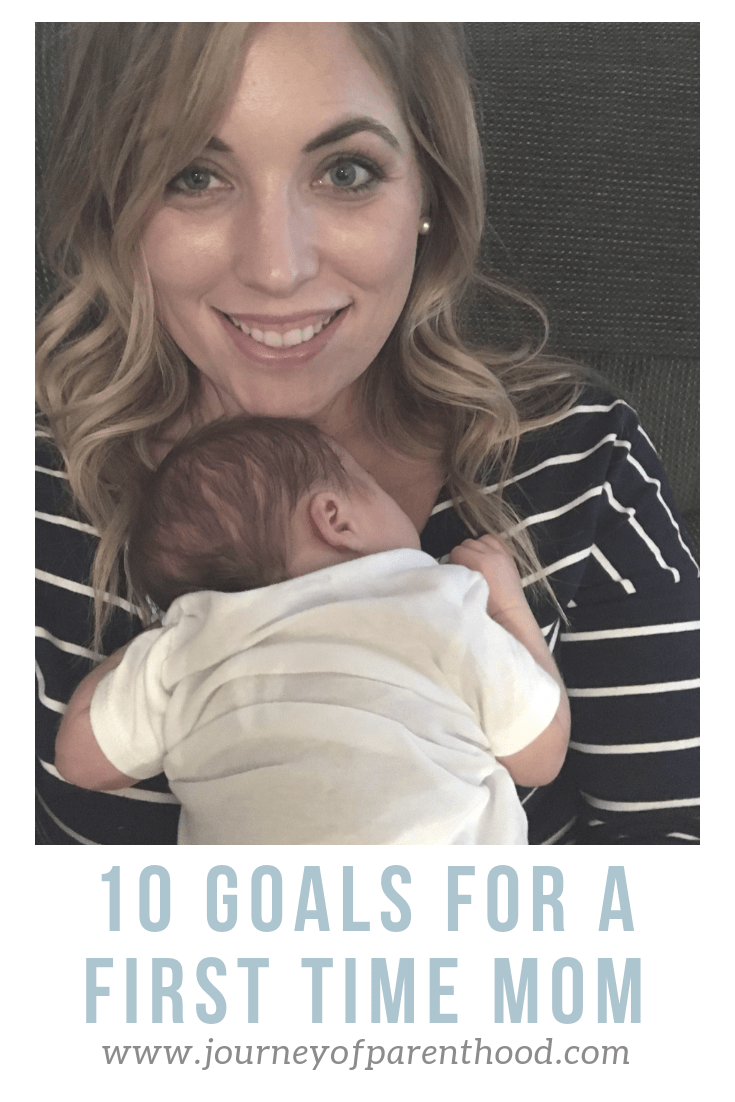 8. Have a support system.
Make sure you share what your plans are with your husband!!!
I know that may sound like a no-brainer but men tend to zone out and not really listen.
If you want to breastfeed…you need his support.
If you want to establish early Babywise techniques…having him on board will be a huge blessing.
If HE is your helper for that important 24 hours of rest I mentioned…then he needs to know that and be ready for it!
I found that my husband really appreciated being able to help.
Being pregnant and going through delivery is something they can't really do much about and men are natural born fixers.
It's frustrating for them that they can't "fix" our delivery pains or our pregnancy issues.
But they sure can "fix" a dirty diaper!
They sure can "fix" us some breakfast while we're nursing the baby yet again, right? 😉
Seriously, I didn't change my first dirty diaper until my son was like a week old! I'm thankful for my husbands help and he loved being able to do it!
9. Appreciate each stage.
Yes, the end of pregnancy can be tough.
Yup, the early days of parenting can be tough too.
But you'll NEVER be a first time mom again.
You'll never get to truly enjoy every second of being pregnant.
Of feeling those sweet baby kicks.
Of holding a new baby in your arms and kissing all over it!
Once you have this first baby, it won't ever be just about you and your husband anymore.
So soak it up. Enjoy the last days of just being the two of you!
And guess what? Once you have another baby (someday…I know it's unimaginable when you first give birth!) it will never be just about this baby anymore either.
So soak that up too!
Each phase of parenting brings about new challenges and new concerns but also new exciting experiences and new wonderful memories.
It's true what they say: the days are long, but the years are short.
These moments will FLY BY so appreciate them the best you possibly can! (Again, get that 24 hours of rest!!! You'll be better able to appreciate the time with your new baby!!! I promise!)
10. Trust YOUR Gut.
As a new parent you will get lots and lots of opinions and advice.
And it's hard as a new mom to trust YOUR gut. I was very insecure as a new mom.
I second guessed myself constantly and let others influence me all the time.
At some point it just clicked with me that I am the parent. I know what is best.
The sooner you have that ah-ha moment, the better!
Yes, do research. Yes, ask for advice from those you trust.
But also listen to what your instincts tell you.
If you think your baby is sick and everyone else says they are fine, go to the doctor.
If you don't feel comfortable taking your baby out in public yet when everyone else says to go ahead and go for it, don't go!
One of the biggest perks of having a baby is that YOU get to decide everything!
Not anyone else, just you (and your husband too…at least to some degree haha!).
The best thing about having a second baby: you have SO MUCH more confidence than you did the first time around!
So even when you feel lost and insecure, remember it will only get easier from here!
Most of our country's presidents are first born children so that "guinea pig" baby will be okay even if you don't know it all right away 😉
I'd love to hear from other experienced mamas and what they would recommend new parents should have in mind for their goals?
I hope this list helps put things into perspective for the pregnant ladies who feel overwhelmed and that you are truly able to enjoy every second of this amazing journey!
Looking for more parenting advice as a first time mama? Here is the BEST advice for new parents!