My Favorite Finds for July and August 2019
Hey guys!
I decided to combine my favorite finds for July and August since summertime put me a bit behind on my blogging being up to date: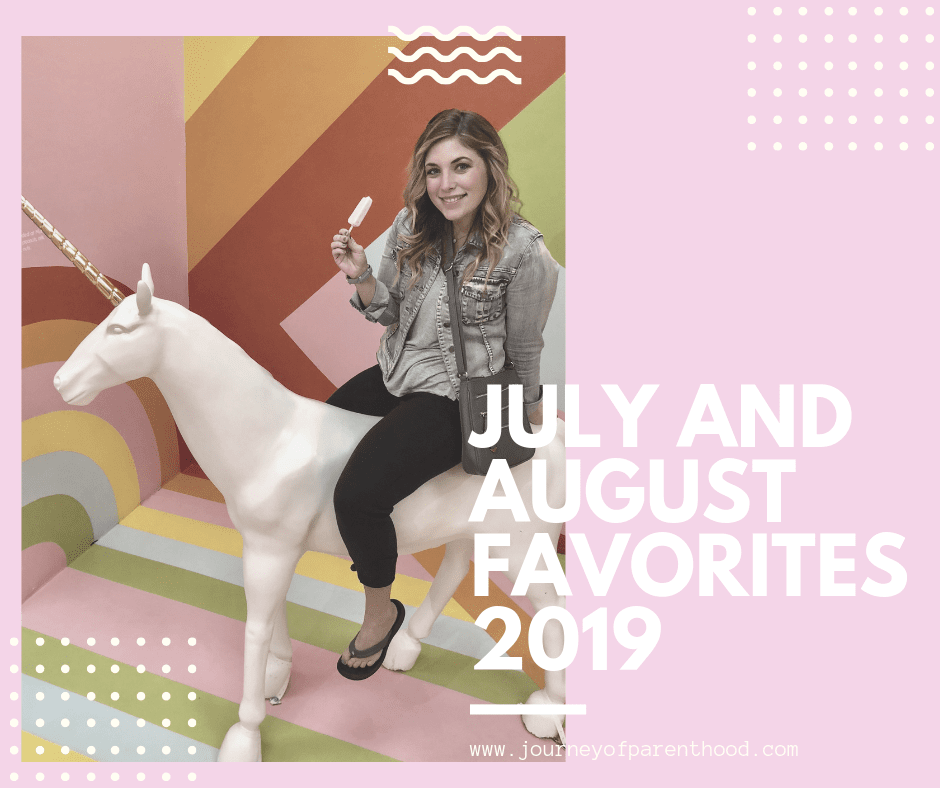 What I Wore in July and August:
I have so many favorites I'm excited to share with y'all!
I know summer is coming to an end buttttt so many of these items can transition easily to fall and would be great to have ready for next summer too!
Bathing Suits:
I get more DMS about good mom-bathing suits more than anything else.
I bought one new one towards the end of last summer and two new ones this summer and love them ALL:
This suit is one of the new ones for me and I really love it! I am not typically a fan of a halter but it is super cute and VERY flattering on the tummy section too!
This bathing suit is one I purchased last summer but LIVED in it this summer. It's my second favorite suit ever and is crazy flattering and comes in TONS of colors and patterns!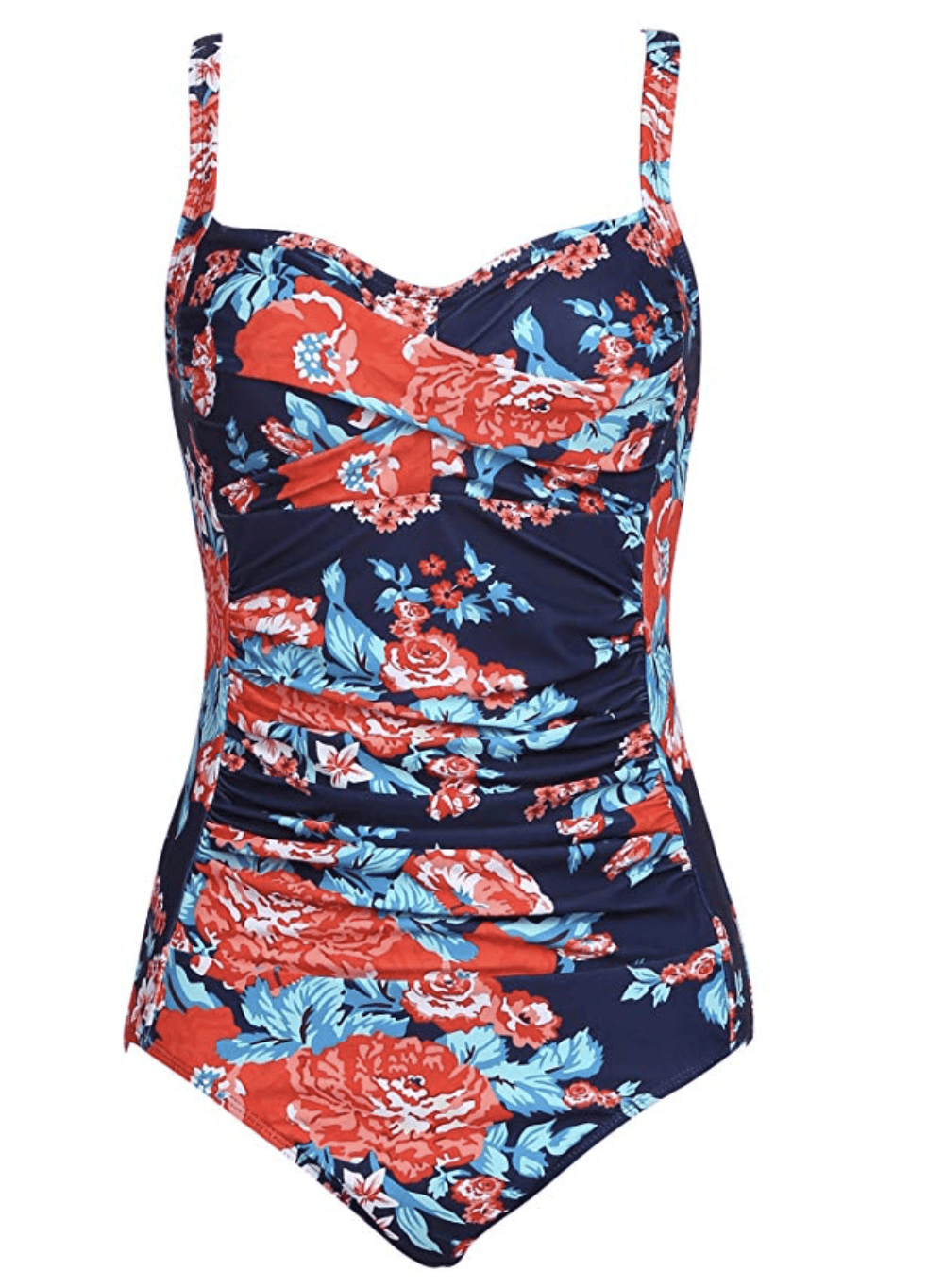 None of my bathing suits compare though to THIS ONE.
I really hesitated to buy it because I thought it'd be too revealing with the mesh at the chest but it's AMAZING.
Zach's favorite, and mine too! "Sexy" but in a TOTALLY appropriate I'm-in-my-30s-and-a-mom way!
It also comes in TONS of color and print choices…secret about me: I always pick the cheapest haha!
And I have to give yet another shout out to THE BEST SUNGLASSES EVER.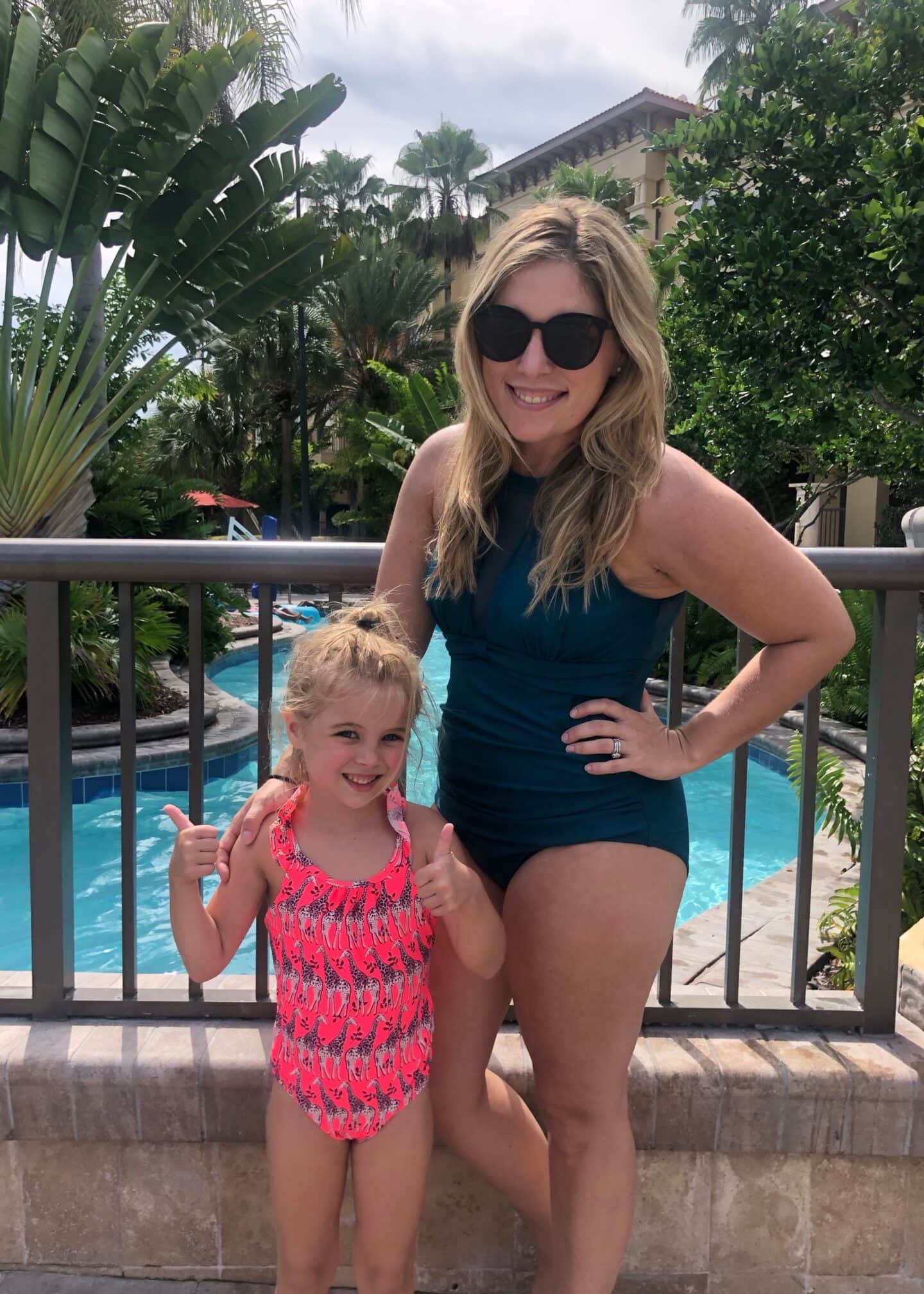 Kimonos:
Shocker. I continue to love me some kimonos. Basically they work SO WELL in the South b/c they are super lightweight. Add a cute detail to an outfit without getting HOT.
This is HANDS DOWN my most worn kimono!
And these shoes have been a go-to all summer long too.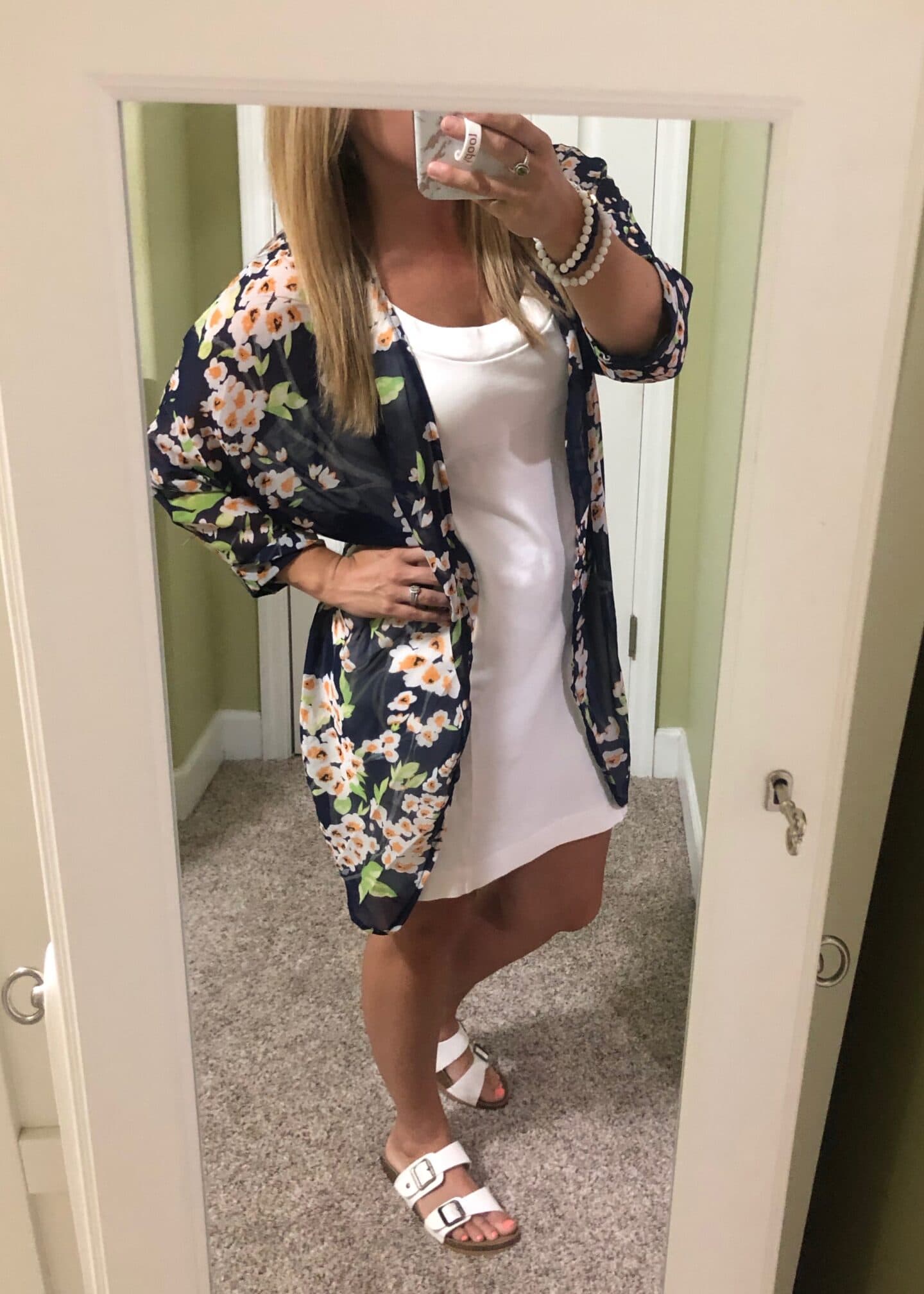 I invested in a few solid colors this year and wore this white one the most!
Yall. I also need to press pause a second and discuss THESE SHOES.
I wanted to wait to share them until I was SURE about them and ohmygoodnessamIever.
As you may or may not know I had foot surgery a few years ago and therefore comfort is CRUCIAL for me.
It's a struggle to find CUTE shoes that I can also wear ALL DAY without hurting my foot.
I bought THREE PAIRS of these because I love them that much!
Perfect for casual. Perfect for dressier. I LIVE IN THEM.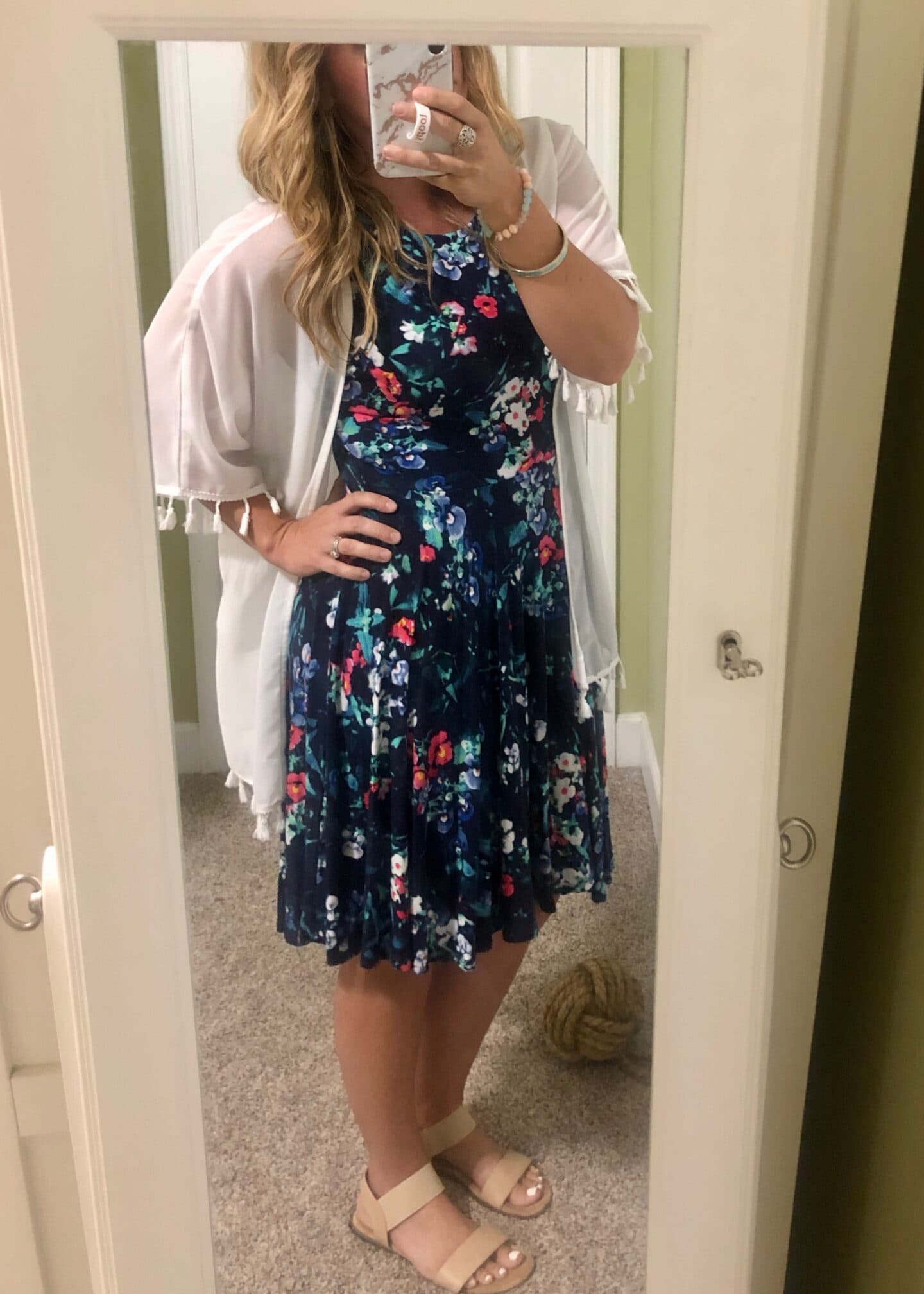 THE Ultimate Jumpsuit
Okay. Let's talk jumpsuits.
I really didn't want to jump on this bandwagon.
Anytime I tried one on I thought I looked stupid.
Then. Then I found THIS ONE.
FAVORITE OUTFIT EVER. Love it so much I bought another and Zach agrees – his very favorite on me!
It's SO COMFORTABLE and shockingly SO FLATTERING.
I love that the legs can easily be pushed up and stay up for us shorter girls and I love neckline too and POCKETS.
Seriously even if you're skeptical TRY THIS JUMPSUIT. You'll thank me!
I also am rocking this adorable initial necklace and my go-to bag this summer!
Plus the ultimate comfort shoes mentioned above…basically I'm head-to-toe Amazon and I'm not mad about it 😉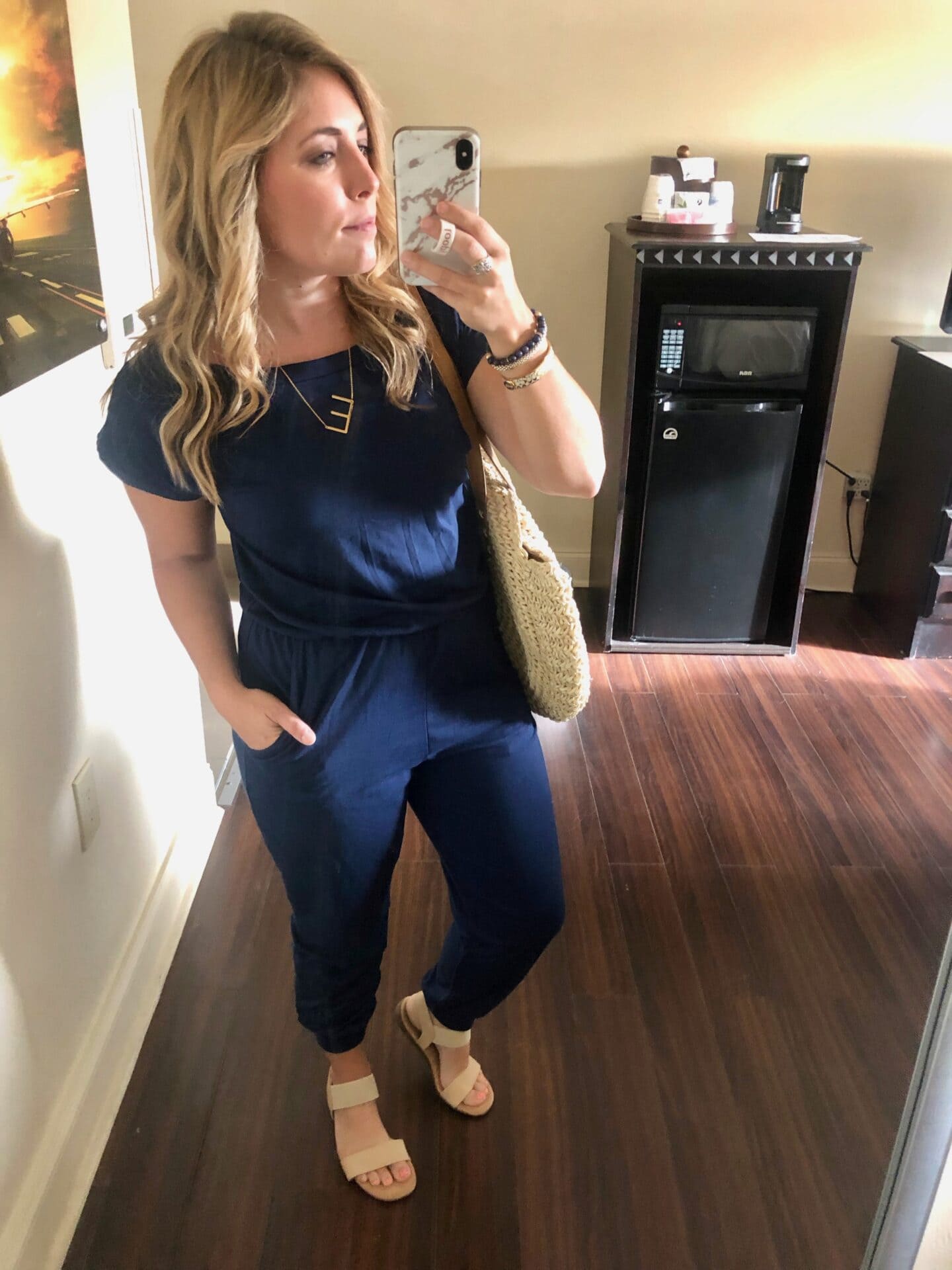 Again, I always buy whatever color is cheapest but I am LOVING the green! I feel like both colors transition well for multiple seasons of wear!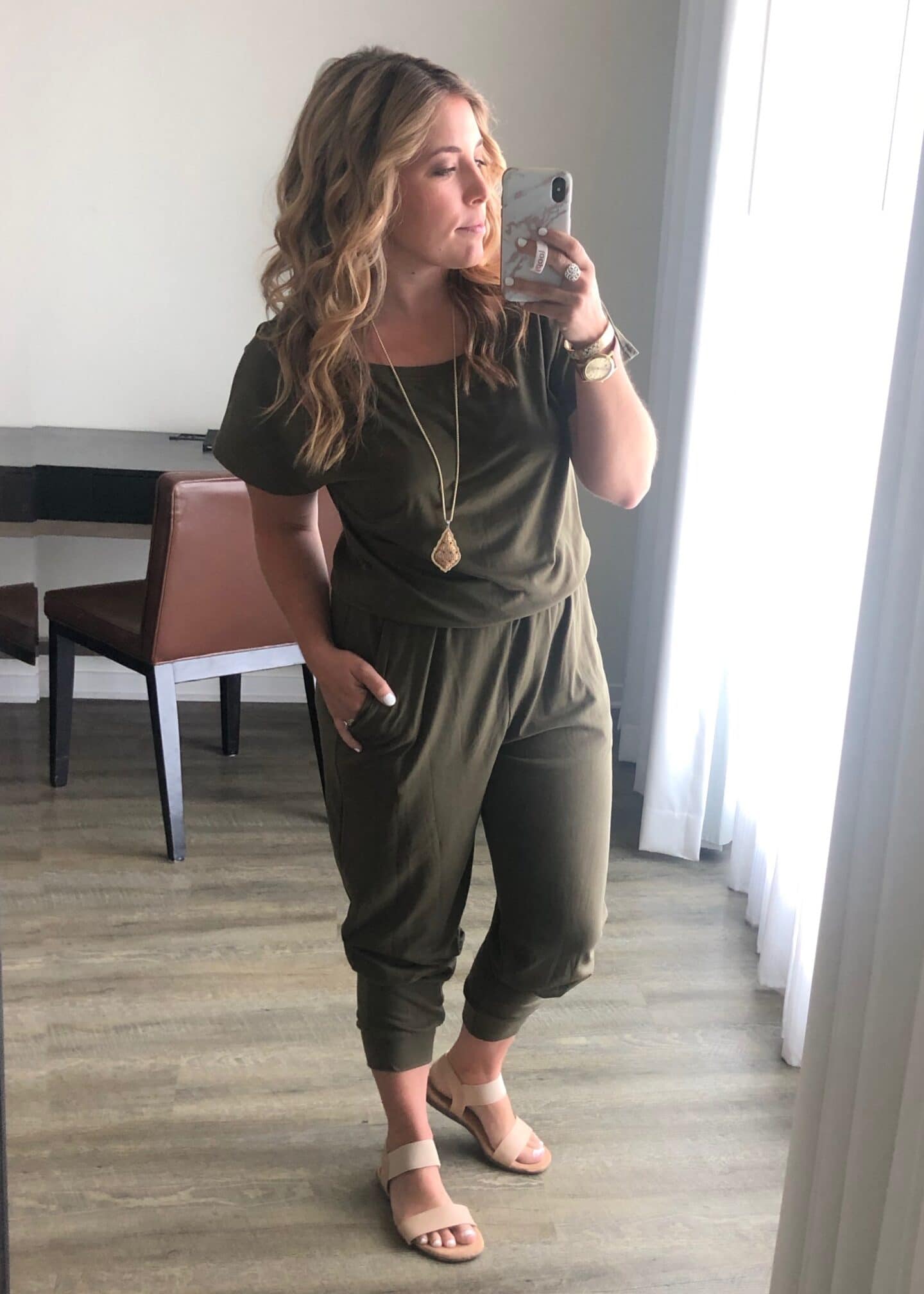 Bags:
I love having a quick grab go-to bag that I can fit EVERYTHING in (as mom's we know we gotta carry a TON am I right?)
I love the straw bag trend but didn't want a tote style and found this awesome one and use it CONSTANTLY!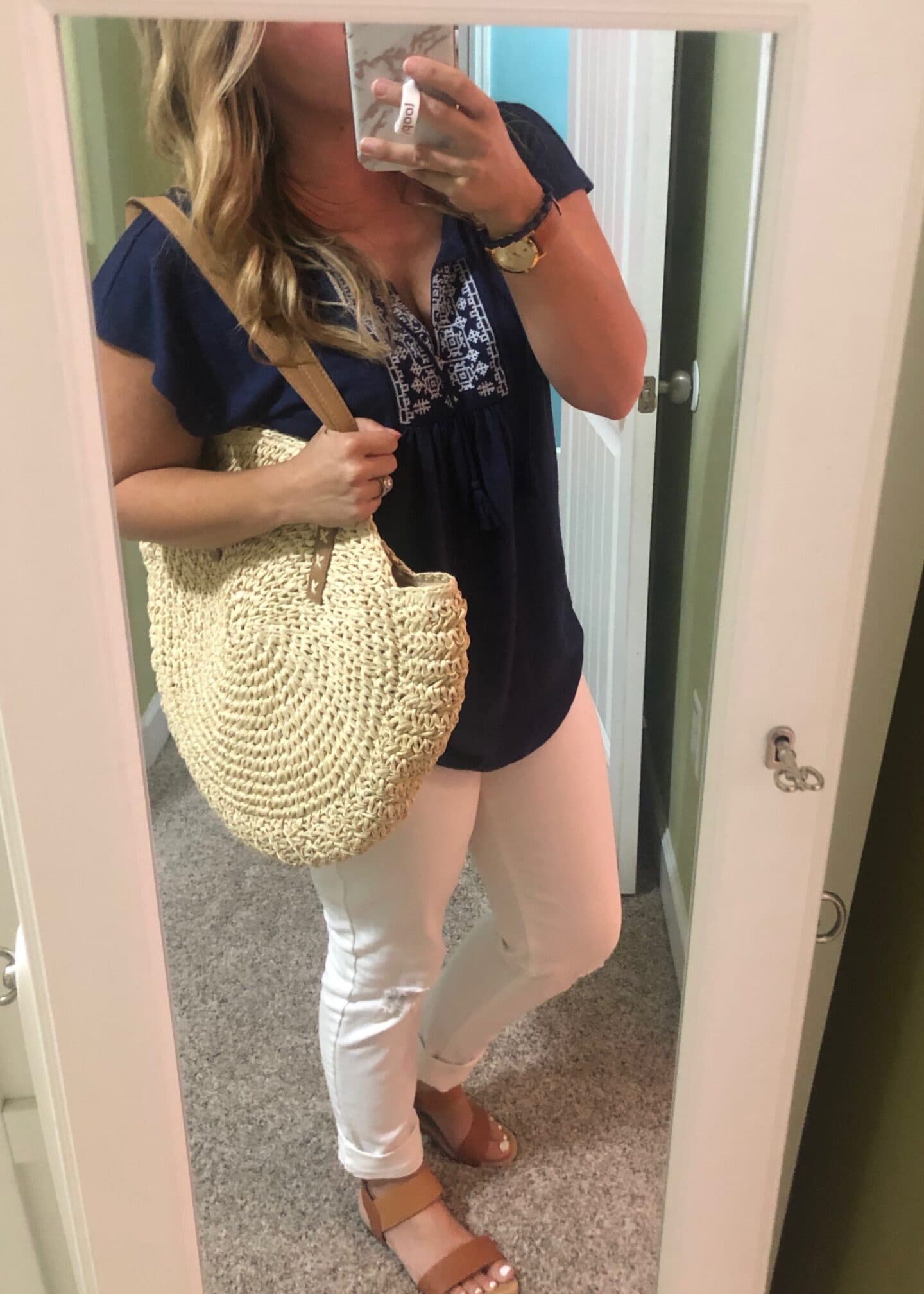 This is another favorite of mine…more of a tote style and has held up great now for THREE YEARS!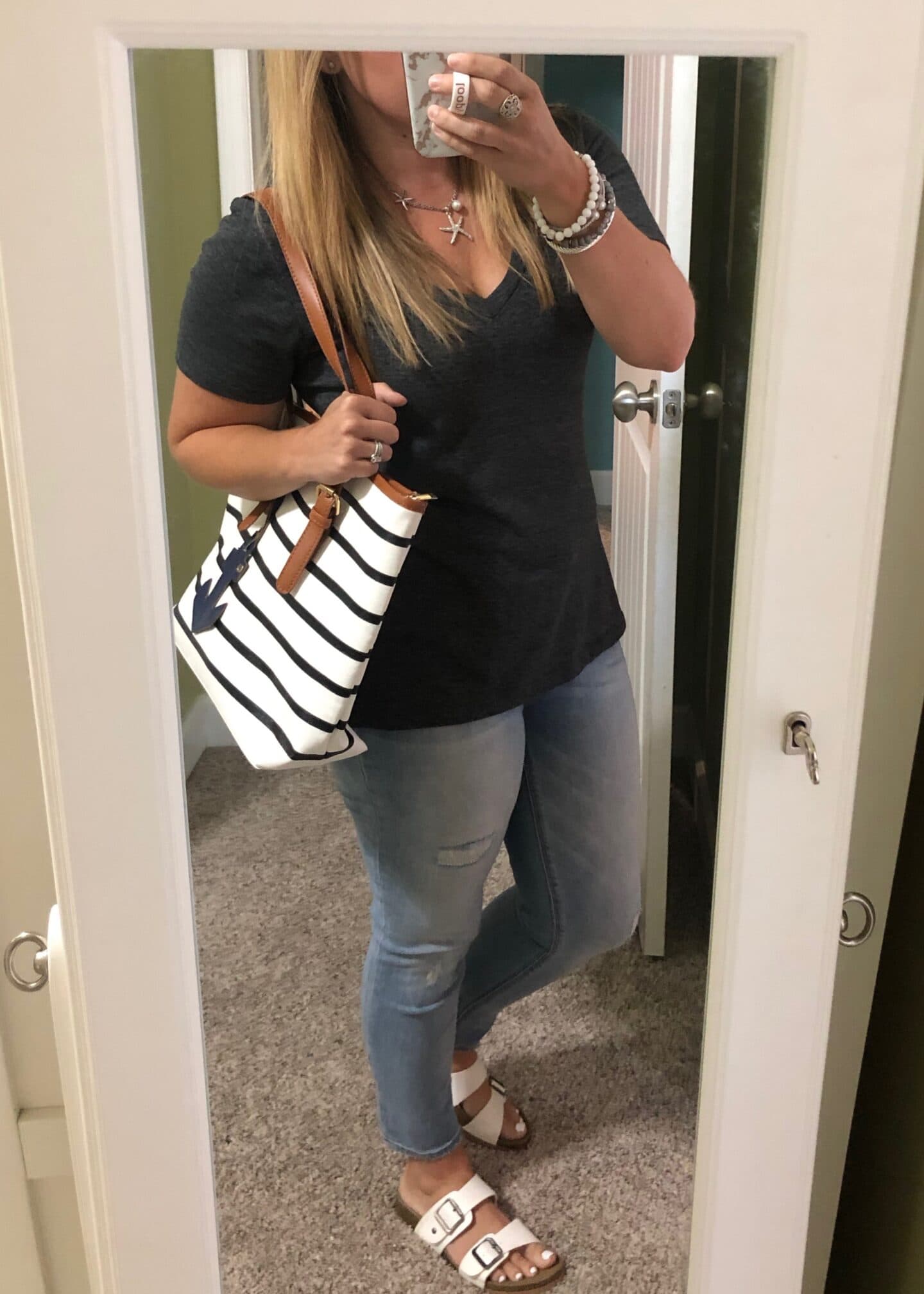 Dresses:
If yall have followed me for awhile now then you know I love dresses.
I wear dresses much more often than jeans or shorts or basically anything else in my closet!
Comfort is key but so is cuteness 😉
This is one of my absolute favorite dresses and one I pull out whenever I need a confidence boost!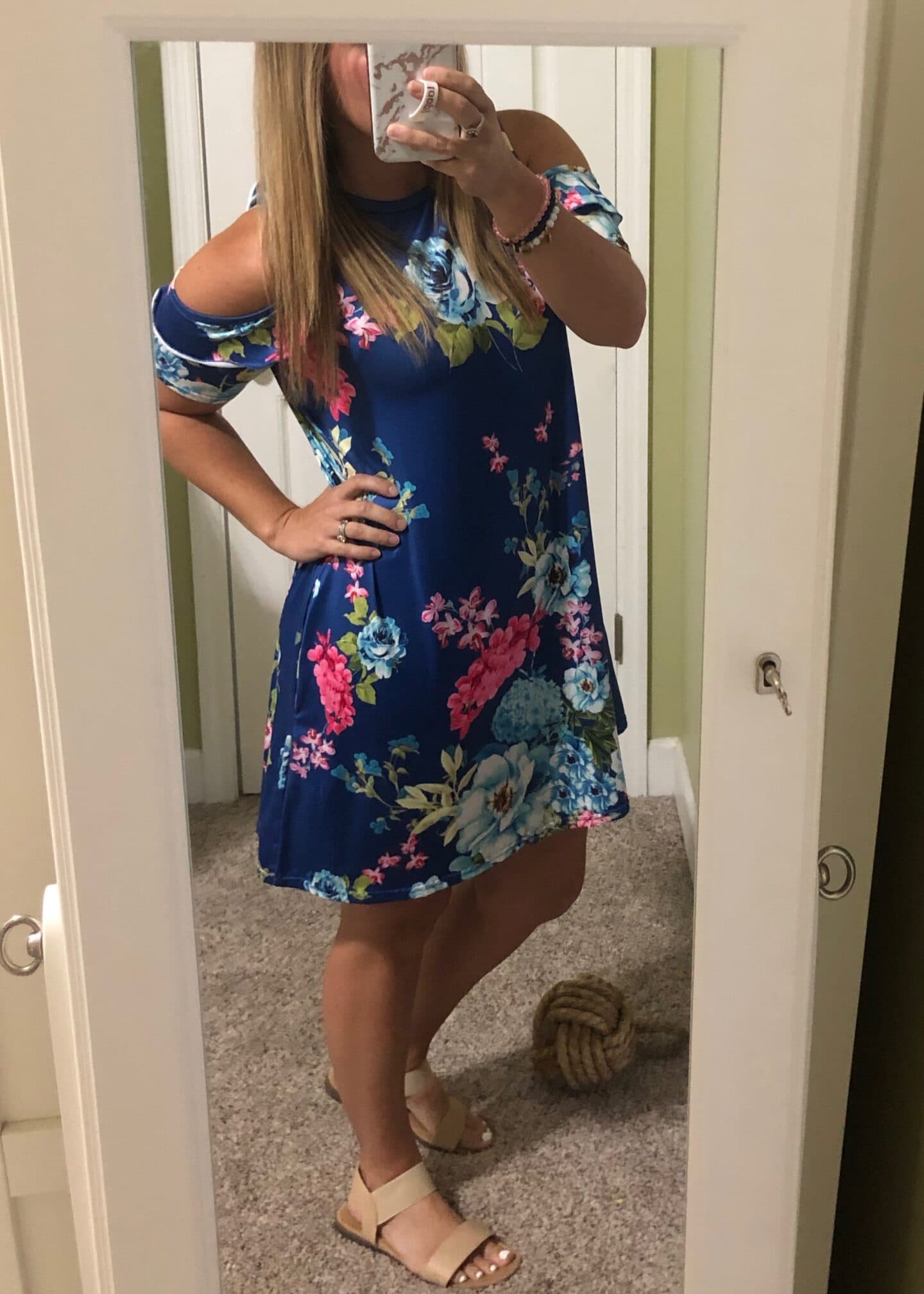 I am also loving some polka dots and this is a great toss on and go option – perfect for teachers too in the classroom and has pockets!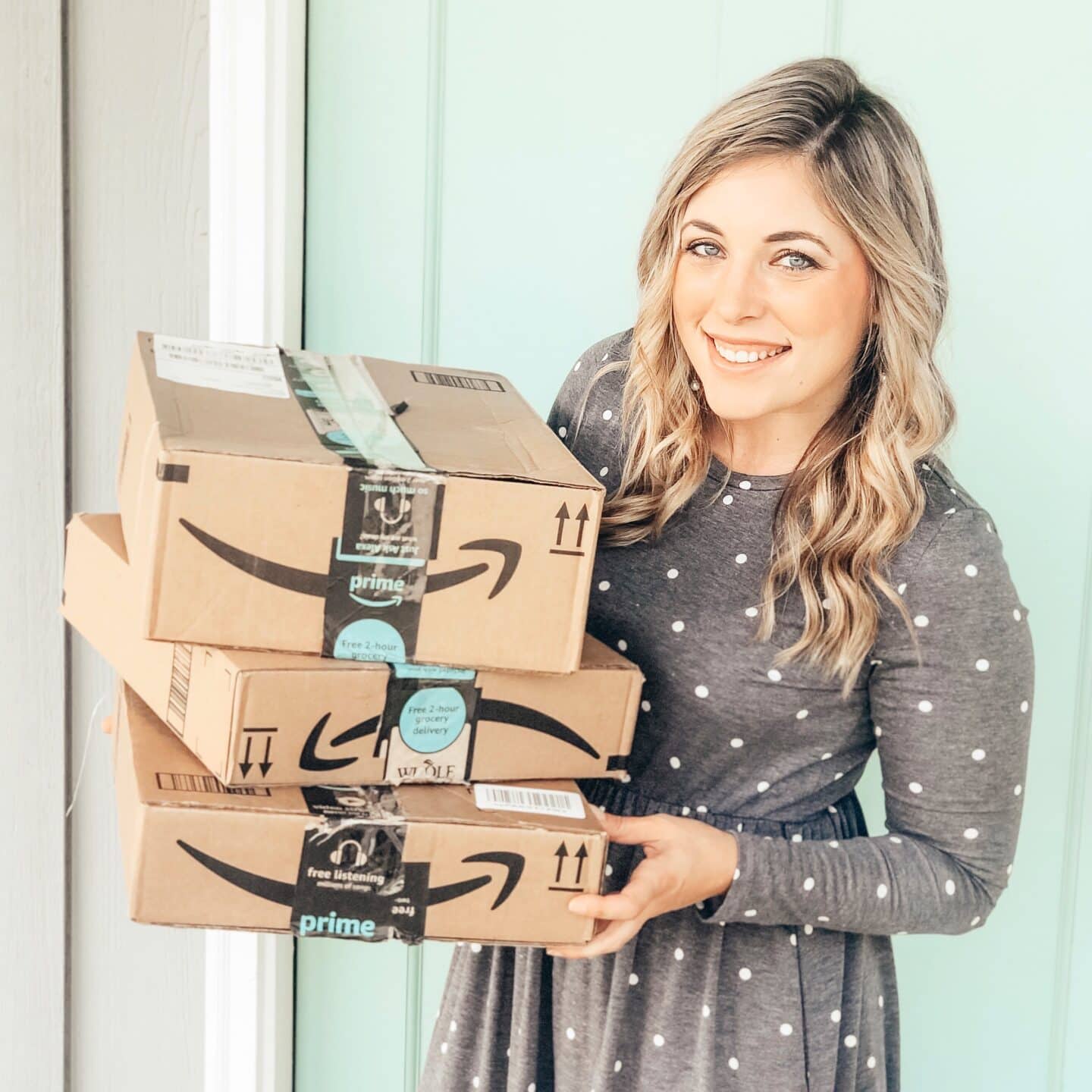 I love "twinning" with my girls and these mommy and me dresses have been well worn for the last few years!
And of course using this bag again too 🙂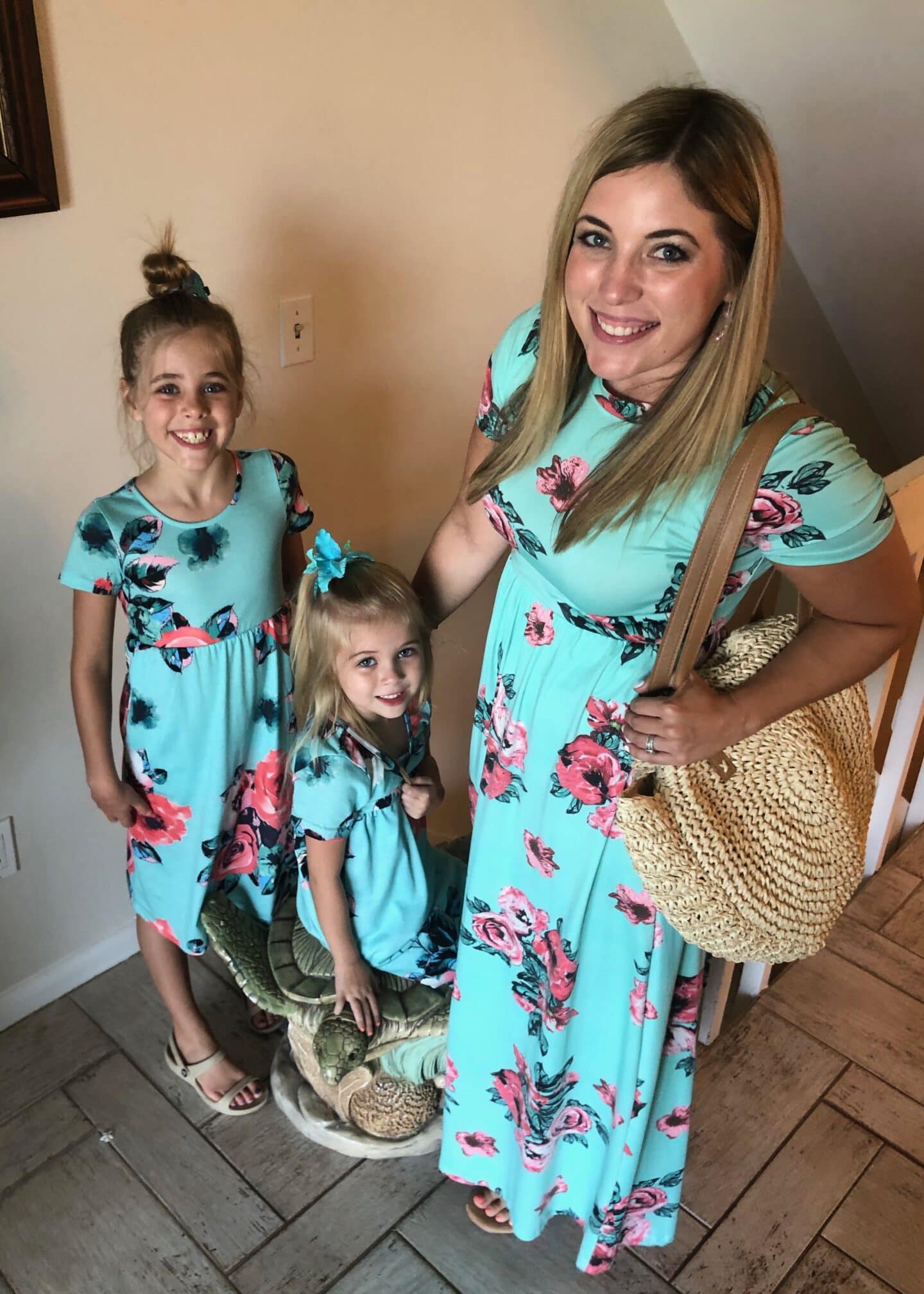 T-shirt dresses are so great to toss on during all times of the year and can easily be made into an even cuter look with a kimono or cardigan!
Another twinning moment the girls have also gotten LOTS of wear out of these dresses too!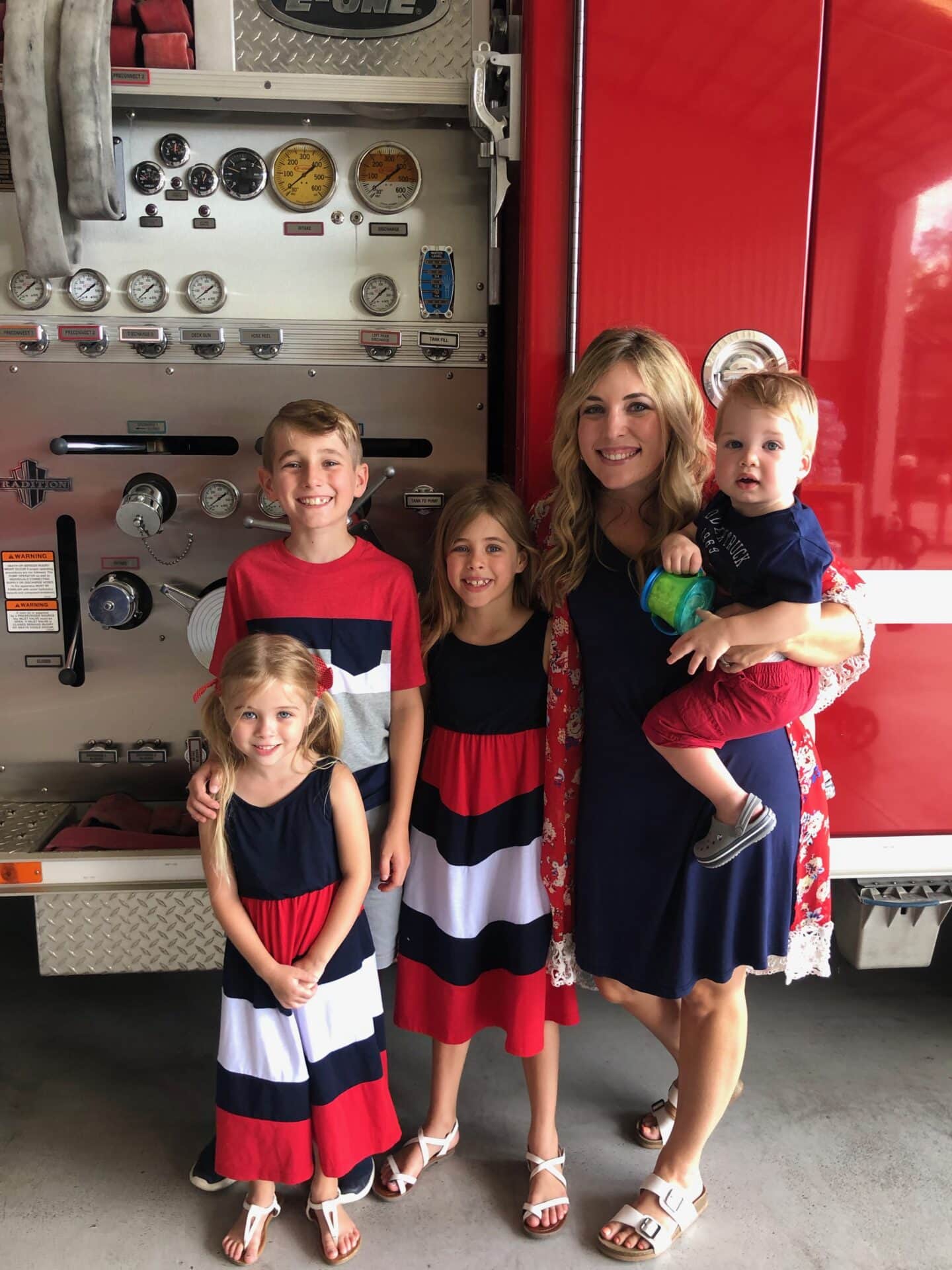 Disney:
Disney is my happiest place duh 😉
I love wearing cute stuff at the parks but staying COOL is so important this time of year too!
I wore this tank to Star Wars Galaxy's Edge and I love the little Star Wars details and fun retro vibe!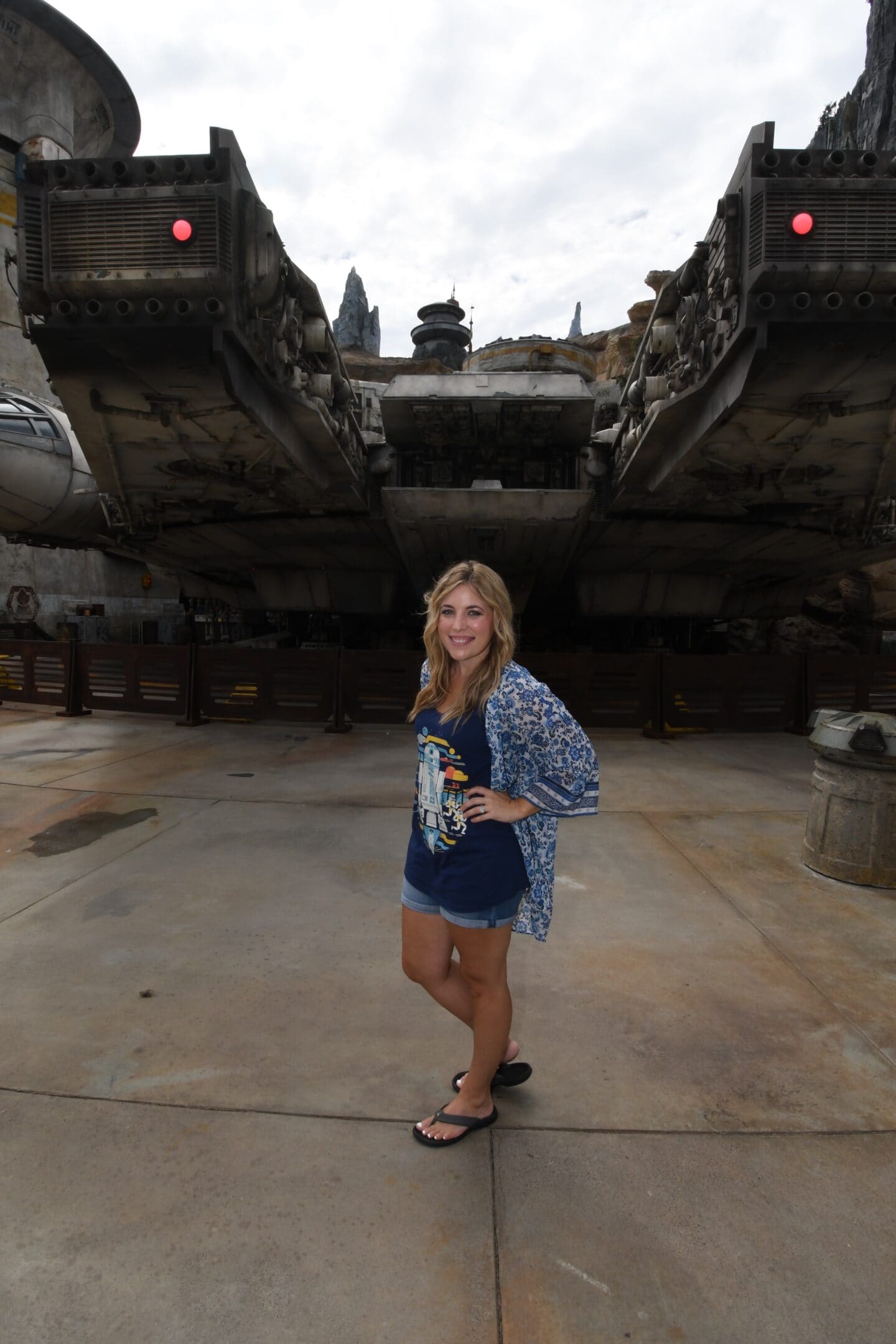 I know this picture of me wearing it doesn't show it off super well but I LOVE this dress!
I bought it for the Hoop-Dee-Doo Review and debated wearing it for the 4th of July too b/c it's that stinking cute!
Good shorts are CRUCIAL for a successful Disney day in the summer months!
I grabbed these shorts before our day to Hollywood Studios and loved them and got so many compliments!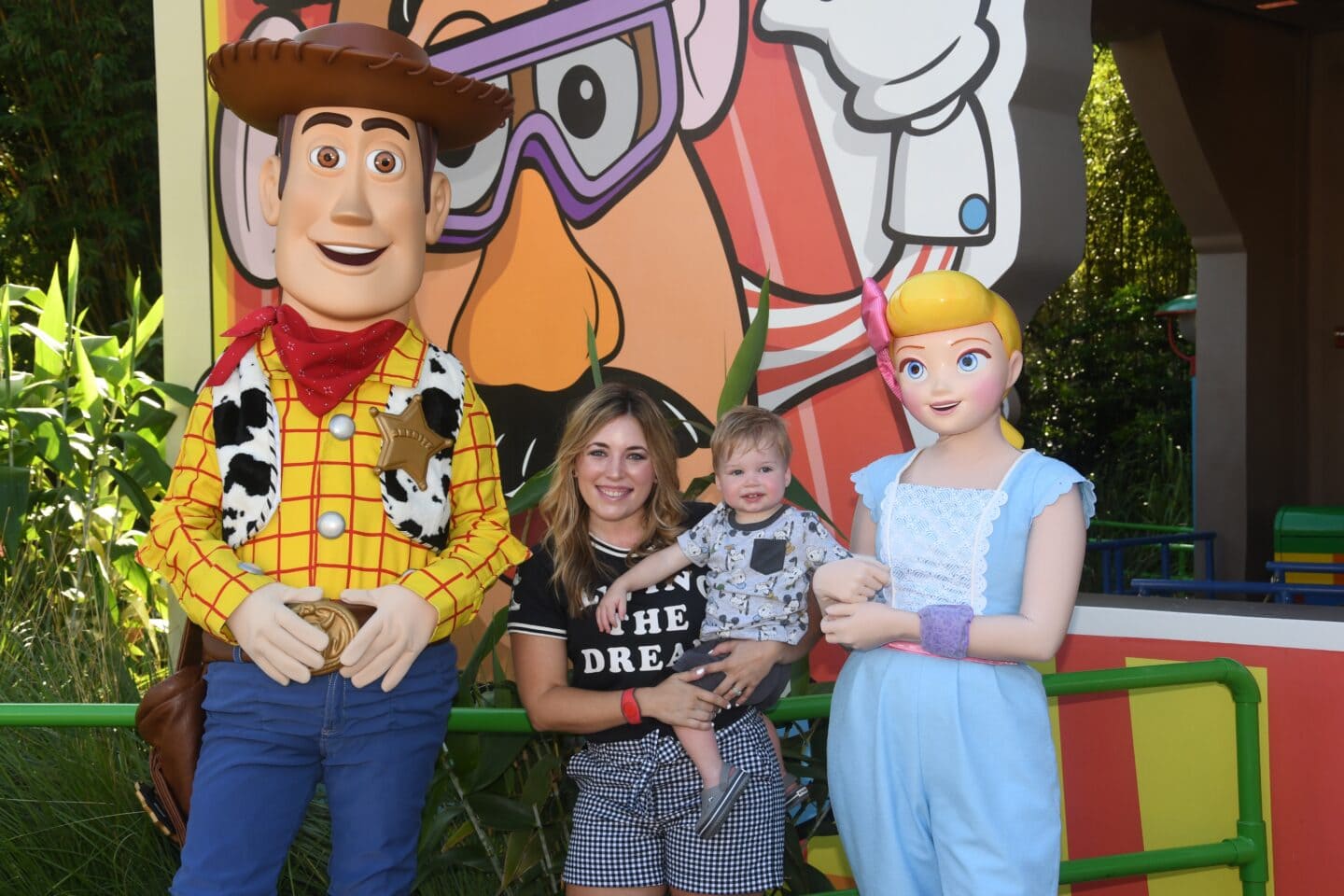 I cannot WAIT to get a TON more wear out of this dress!
I'm 5'1″ – 5'2″ ish tall so maxis are a struggle for me. But this length is SUPER great and it was one of those dresses that the minute I tried it on I knew it'd be an instant fav for me. VERY comfortable and flattering and I just felt cute wearing it 😉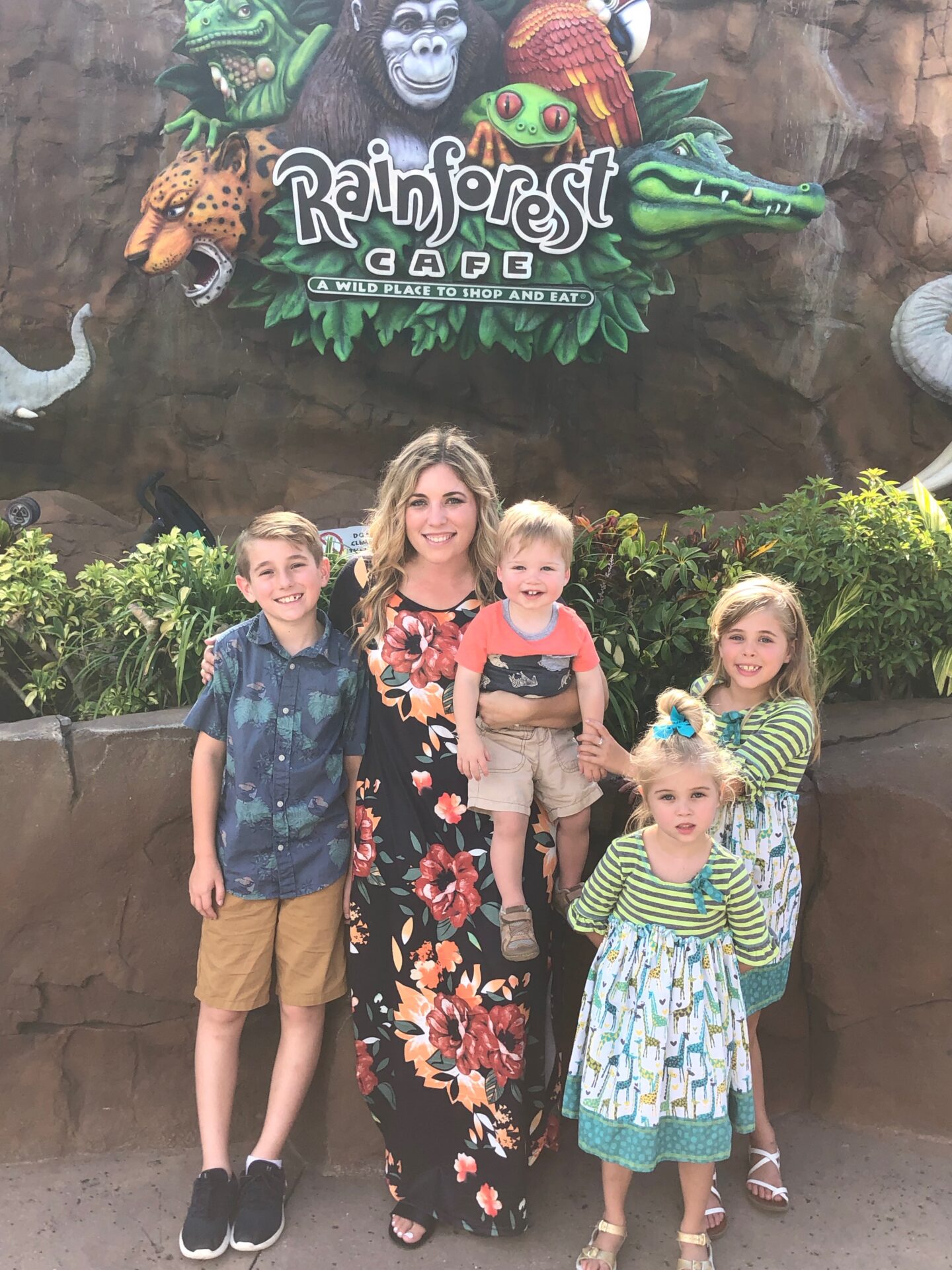 Shop Everything I Wore From July and August:
What I Ordered in July and August:
Alight yall it was PRIME DAY in July so I ordered quite a bit of things. Basically ALL THE THINGS.
I'm not going to share them alllll here because some of the stuff you won't care about seeing (like some stuff we needed at the Disney Rental House) but here are some of my favorite things purchased:
For Me:
My big FOR ME purchase this month was from Sephora! I got so many fun new things to try and several favorites to restock for myself too!
If you missed it be sure to read all about my Sephora Haul HERE.
You can also Shop My Favorite Sephora Items HERE:
And Shop My New Items Here:
Anyway…back to my other items I purchased for myself 🙂
If you're like me and struggle with a bit of frizzy hair then I highly recommend investing in some satin pillowcases.
I'm a stomach sleeper and supposedly sleeping on a satin pillowcase is also going to help prevent me from getting face wrinkles…who knows it's that's true but for under $10 for a set of two? I'll try it 😉
I sleep on these every night and while I only needed one new case to replace my old one that had gotten a hole in it after so many years of washing…I figured it made sense to grab this set and it's great for laundry days to already have a clean one ready!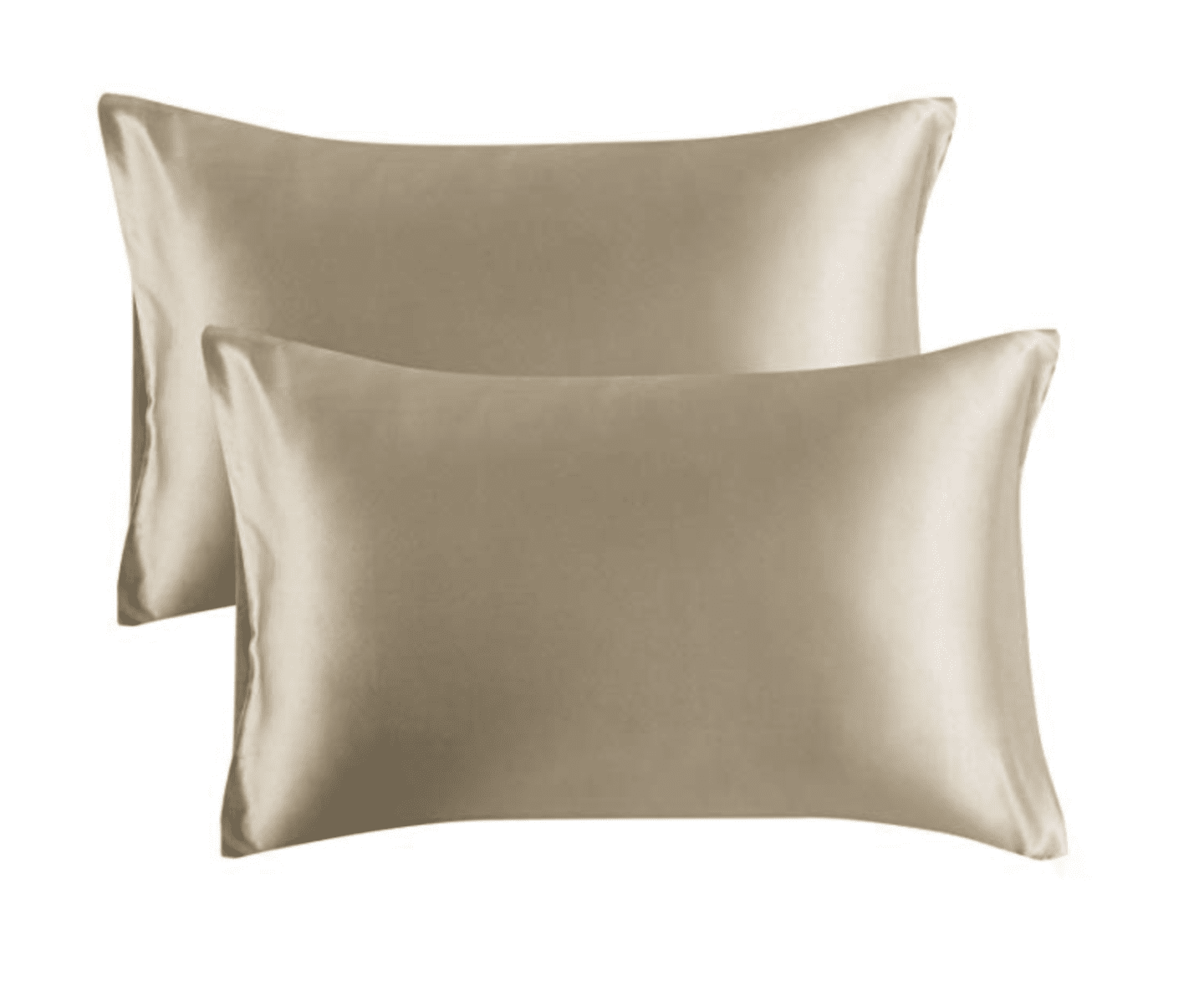 Awhile back some friends and I had a Favorite Things Party and one of the items brought was this killer nail polish top coat. I also bought the base coat and love them BOTH.
Fast drying and I painted my nails before our week at the beach and my polish stayed SO WELL the whole time thanks to this top coat!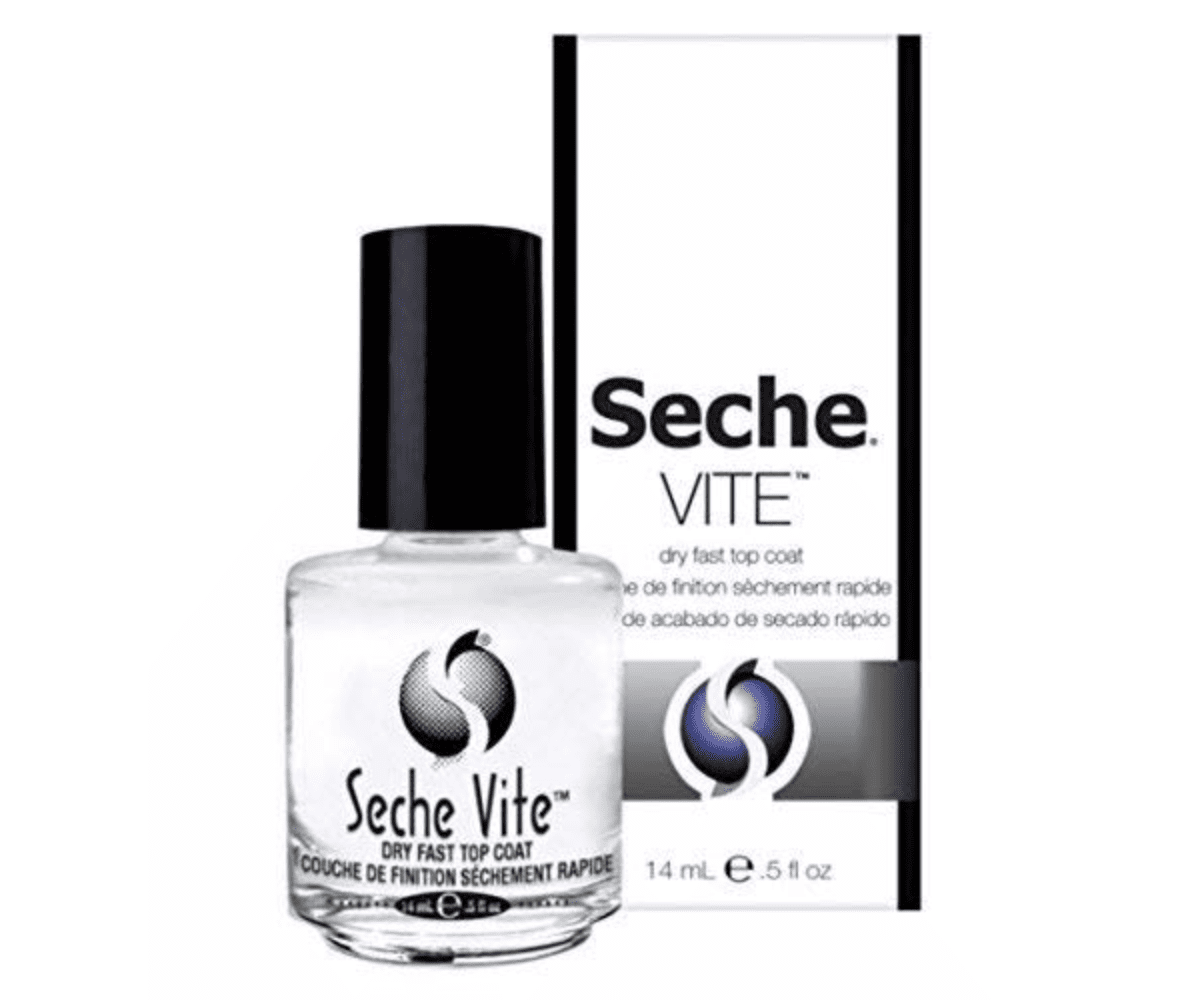 Ok this is NOT FOR ME. I feel the need to state that b/c I am a FIRM believer in the rule to never buy a woman an appliance and call it a gift 😉
But Zach and I together decided to jump on the air fryer bandwagon and yall we LOVE IT.
I bought an instant pot and literally NEVER USE IT.
However, our new air fryer? We've used it a TON!
If you love yours…tell me your fav items to cook in it as we're ALL ABOUT IT!
I highly recommend one and we've been VERY happy with the Ninja: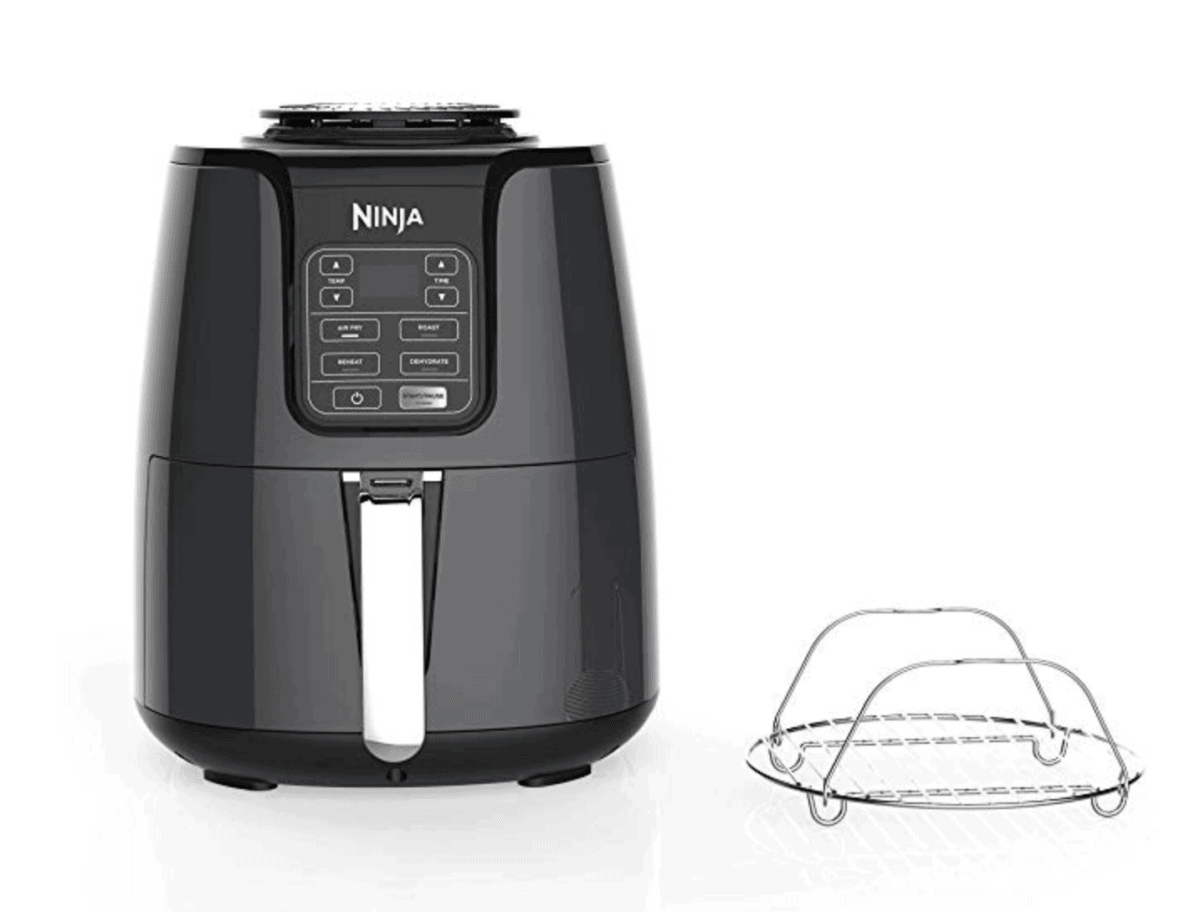 Another NOT FOR ME purchase was a new oven roaster.
This is one of those things that my MIL SWEARS by and has used for decades so I naturally use it too.
We decided to buy an extra one to keep down at The Disney House (all you renting from us #youarewelcome) as it makes an excellent ham (SO EASY):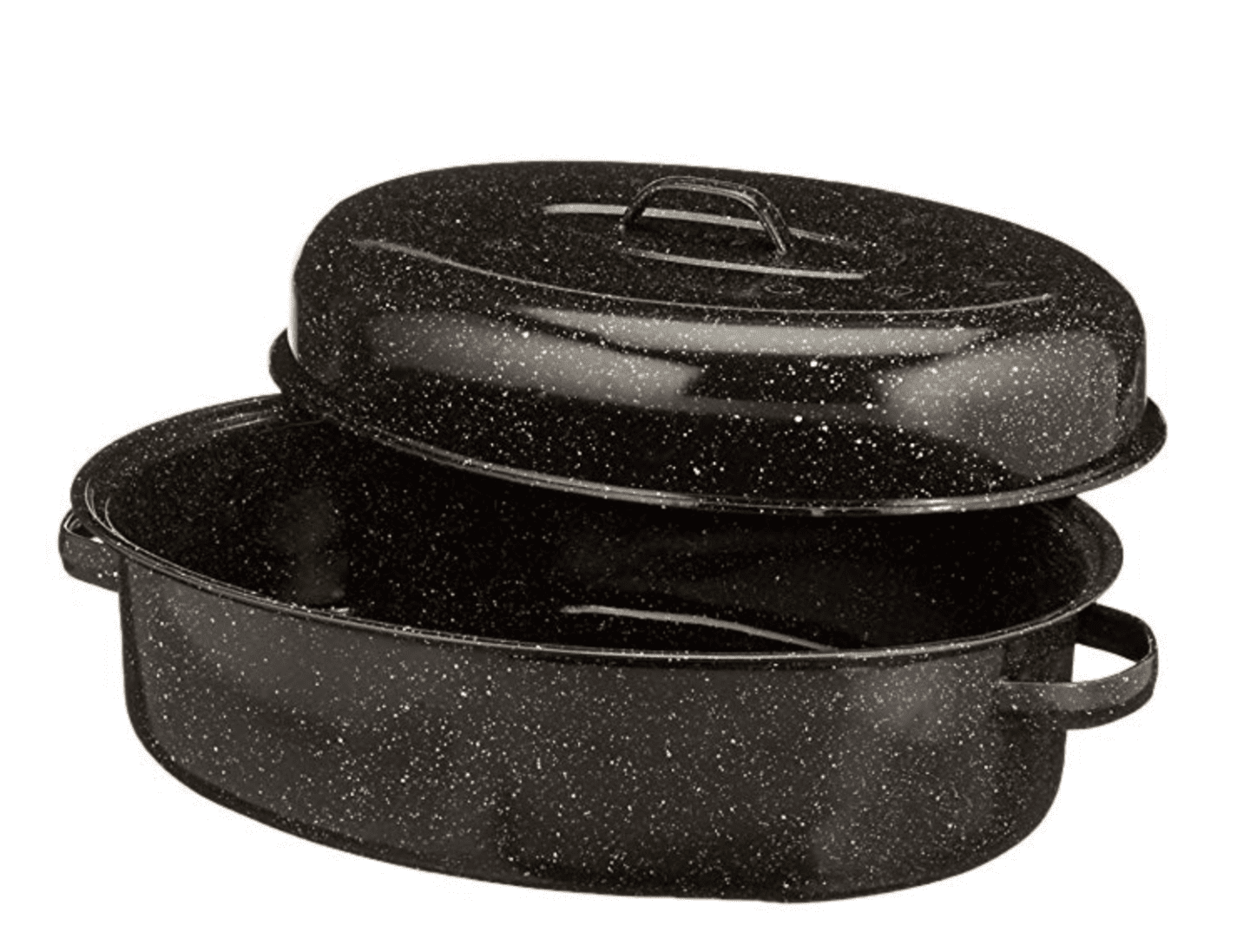 I haven't worn this dress yet but I am in looovvveeee with it! SUCH good quality and the embroidery is so legit and nice!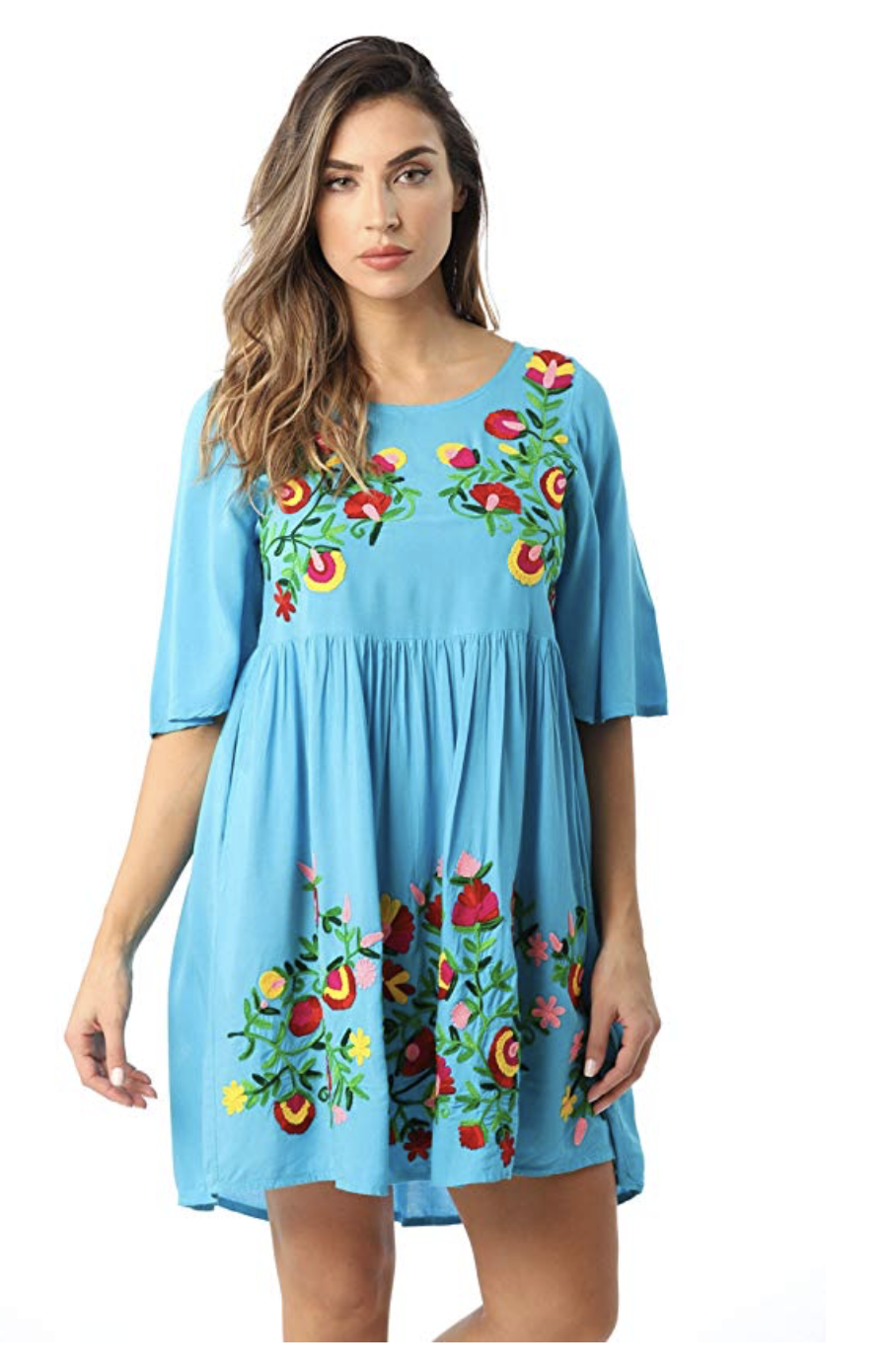 If you're like me and still have a lighter in your car…gotta jump on buying one of these converters! Bring on all the USBs: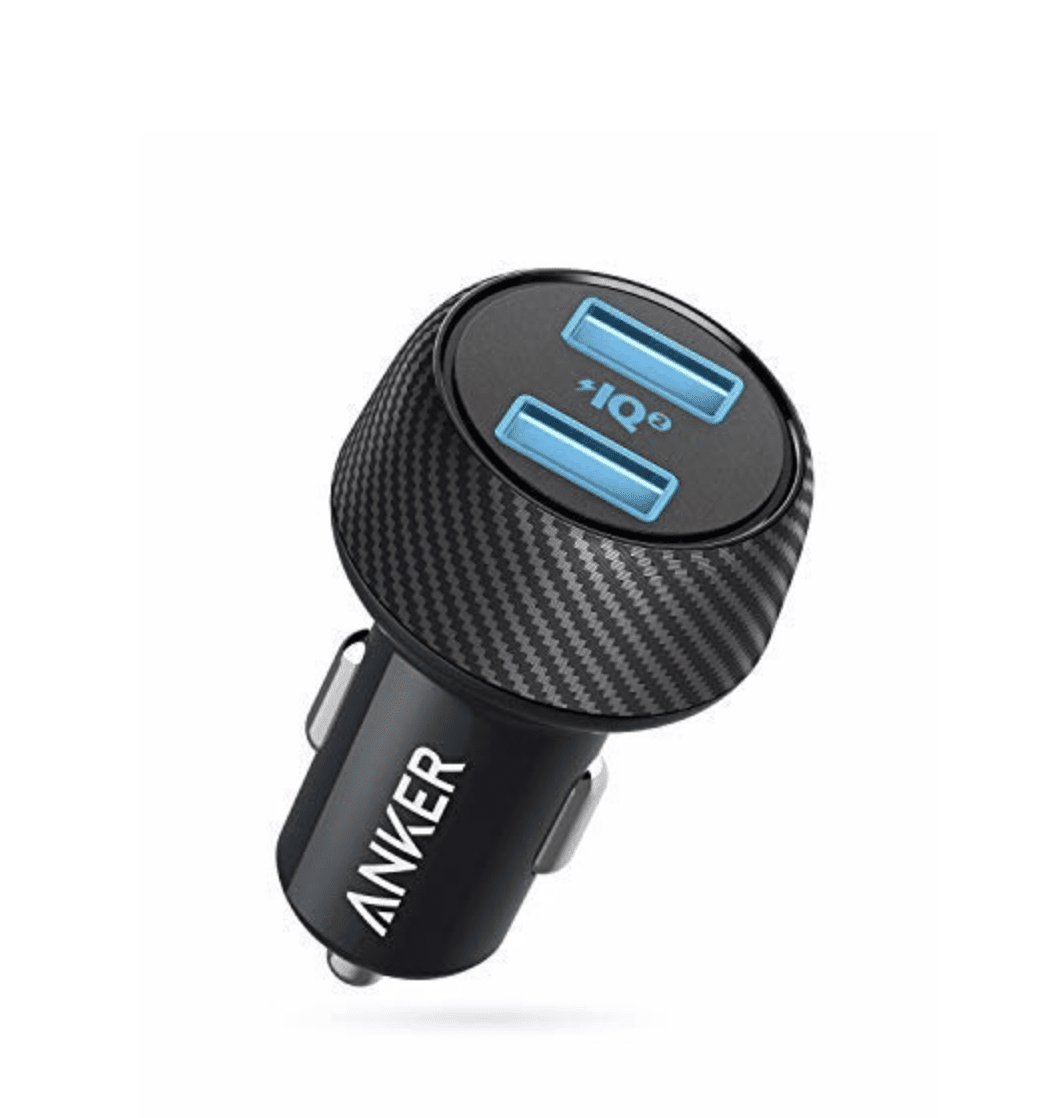 I know I hate on the cardboard straws at Disney and every time I do people say I should buy my own to bring with me…and yall I bought these and I'm just having to learn to get in the habit of taking them with me!
A big must was that whatever straws I bought were able to drink my frozen coffee at Disney and these WORK!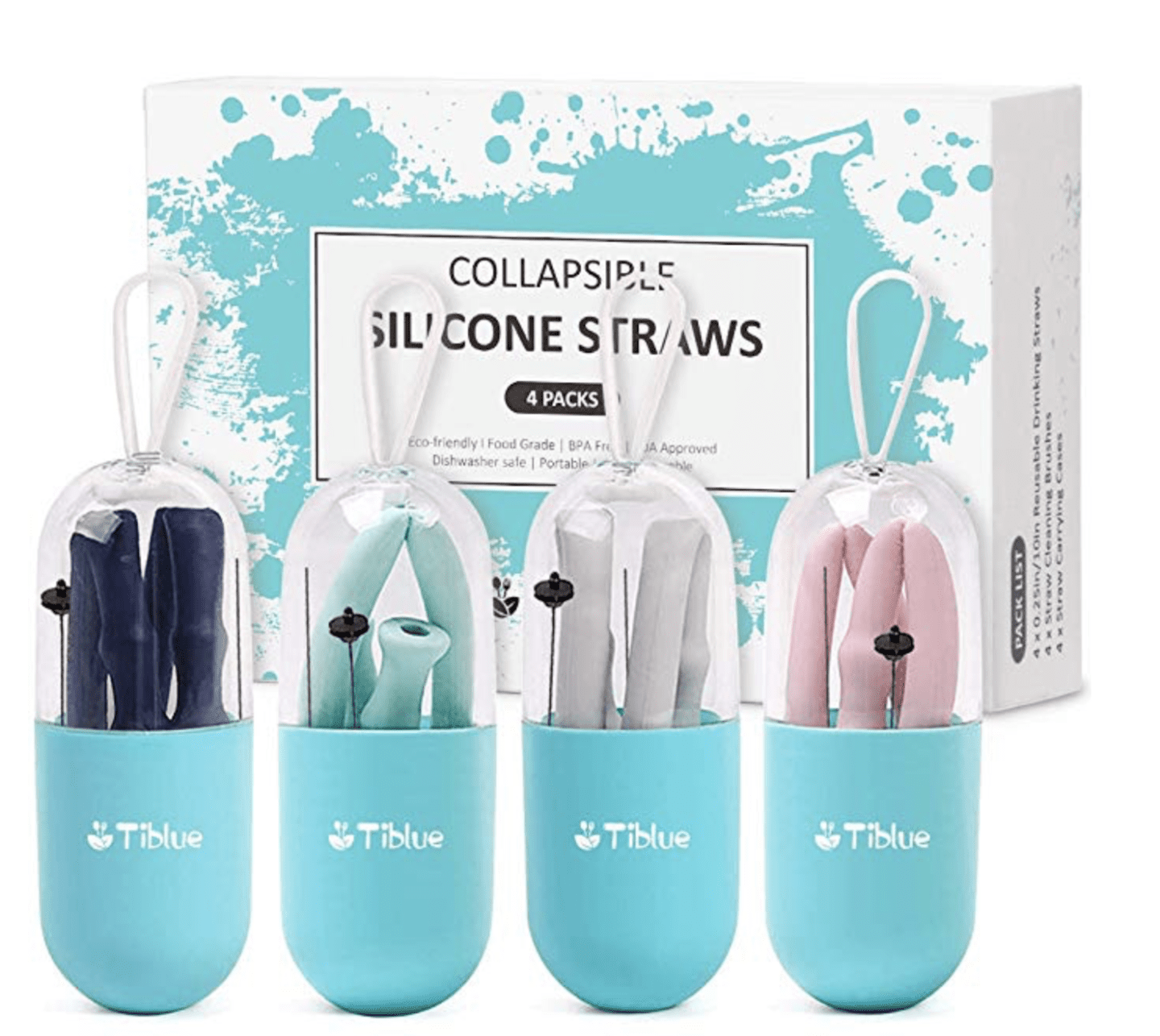 Another bandwagon I jumped on was this whole "shave your face" thing.
Let's keep it real: I got hair. You've got hair. WE ALL HAVE HAIR.
I've had laser hair removal after my MRSA situation and it worked great but I still get peach fuzz and who likes that?
I've been using these and really love how easy it is and how smooth my skin is after!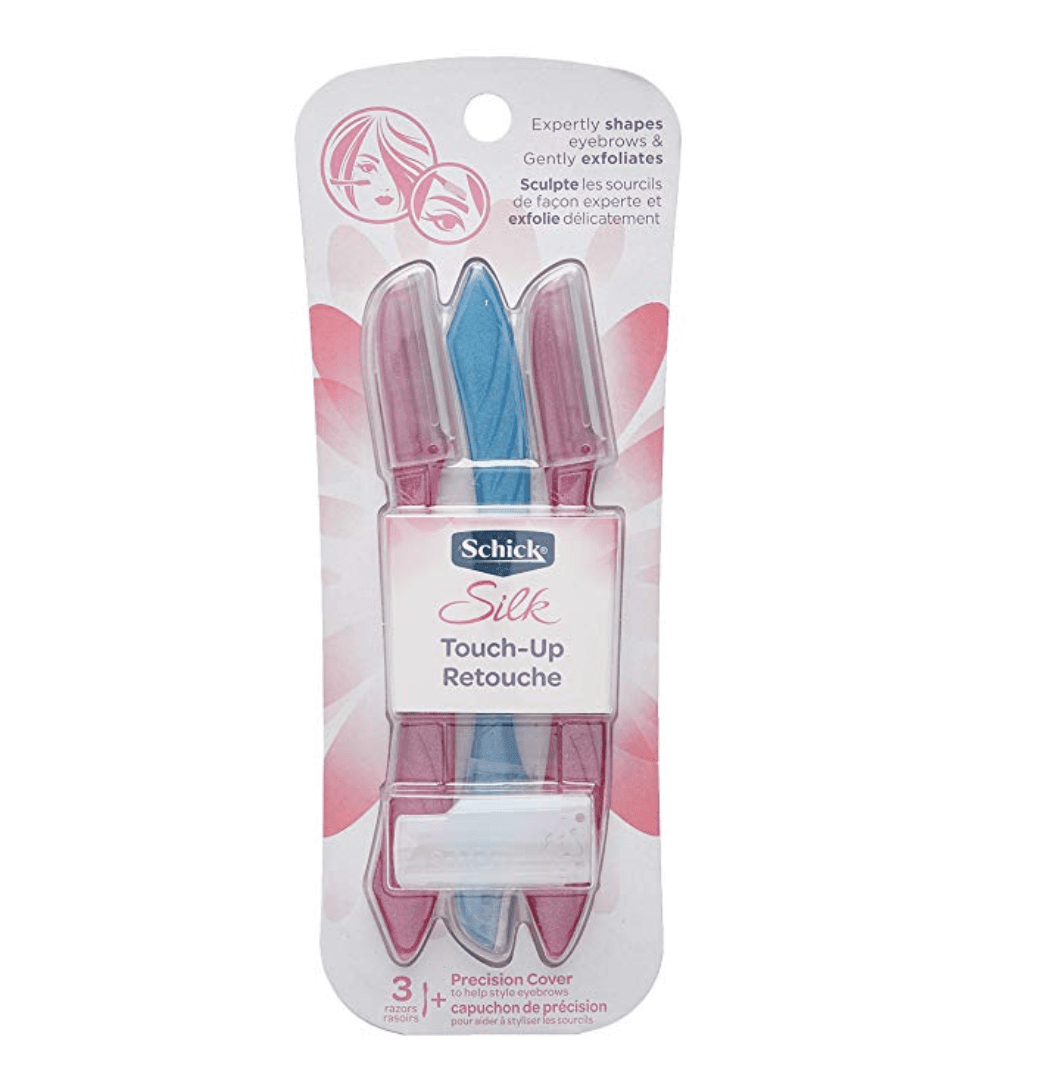 For the Kids:
I'm pretty hardcore about stocking UP on some Christmas gifts wellll before Christmas!
I love bath toys as gifts and am excited to give this one to Spear:
The Beep Beep Bath Stickers are adorable and the storage bag makes me happy to easy clean up with a fun bath time toy that won't get filled with icky mold that I have to throw out (not that I'm speaking from experience or anything…)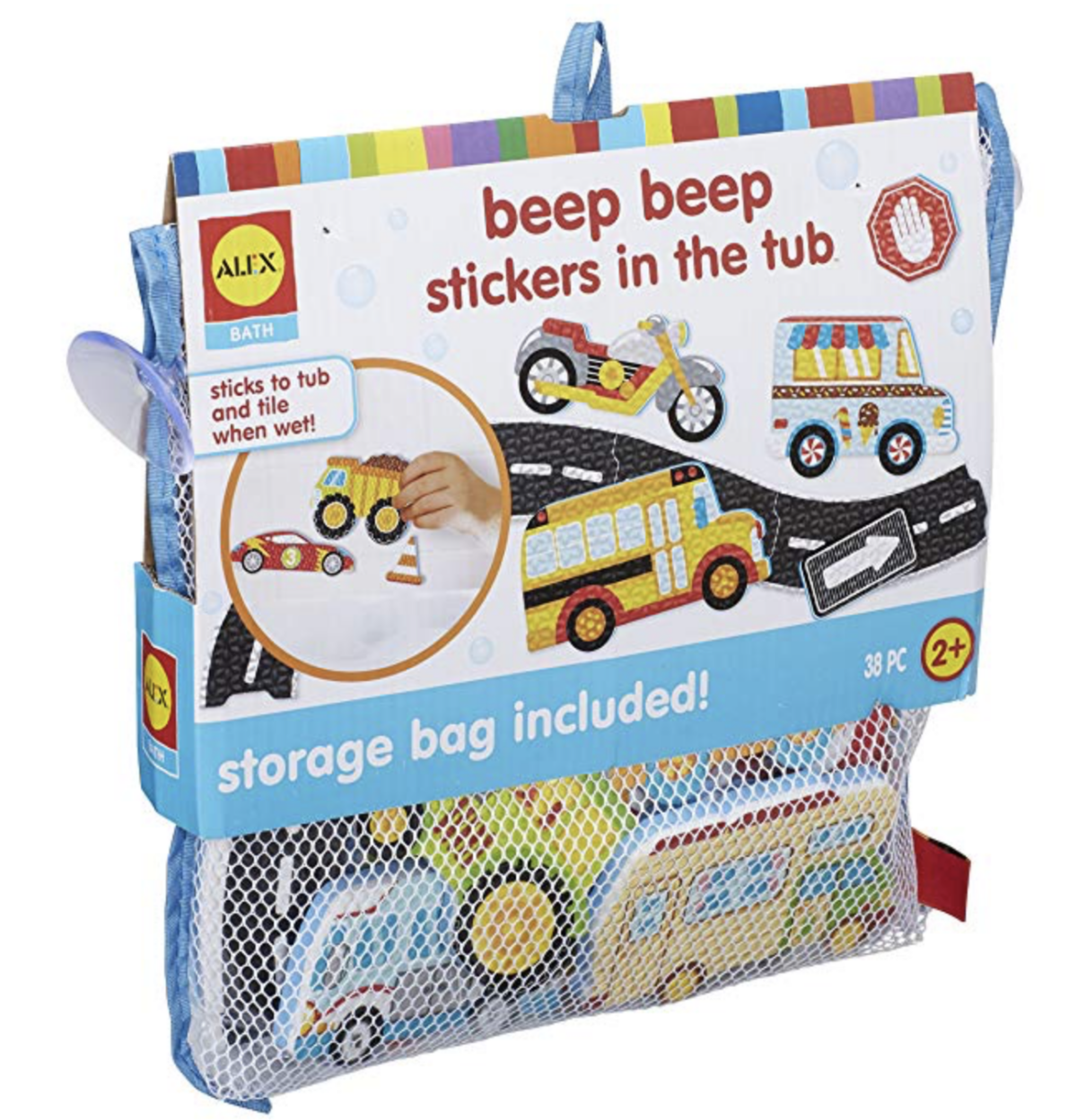 I bought my kids the starter Osmo set last year and it's been a hit!
My hope/plan is for the girls to get iPads this year and I'm excited for them to have some fun Osmo sets! I scooped up this Disney one of course: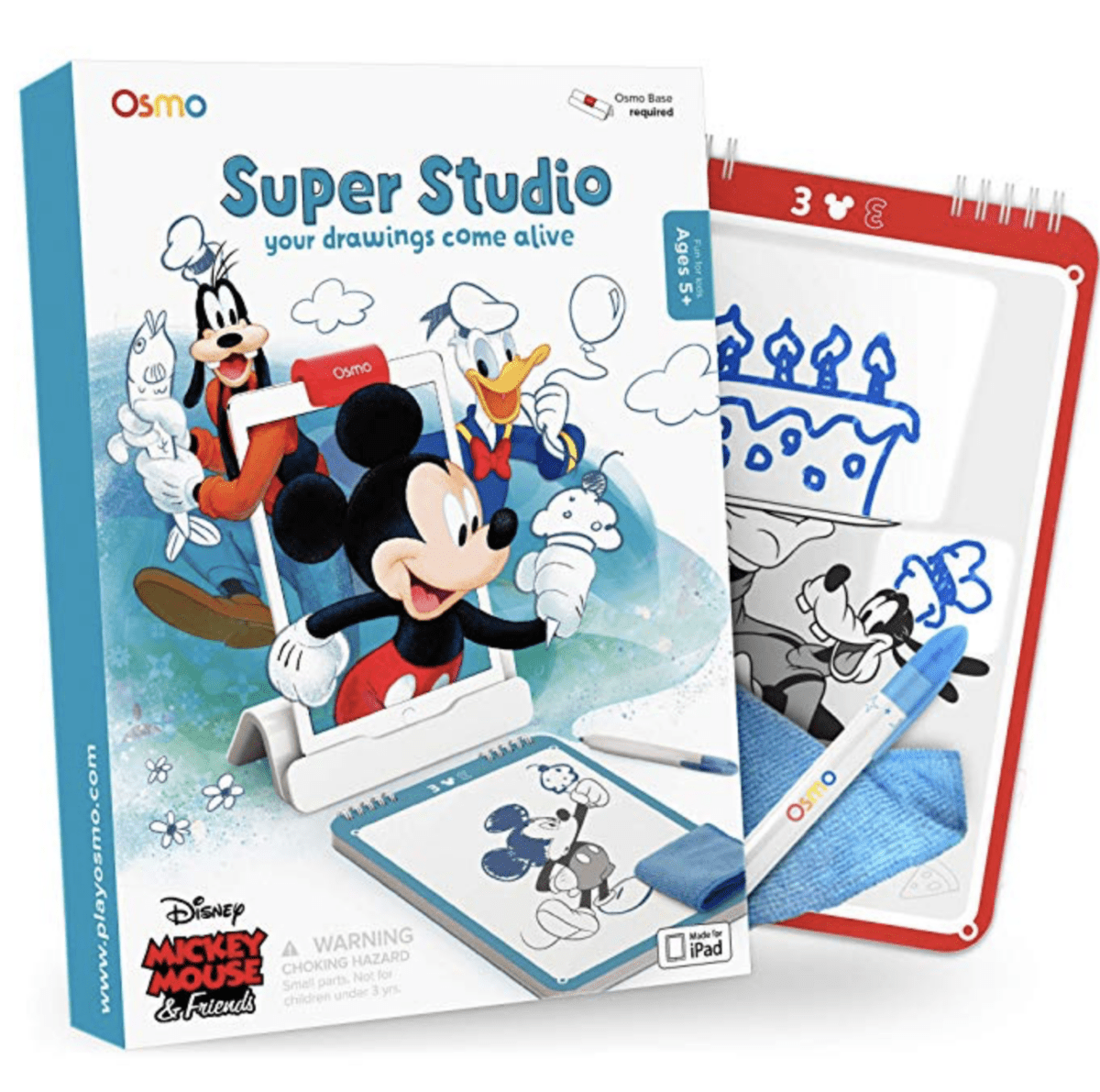 Last Christmas I hooked Kye up with a TON of books and yall. He read 48 BIG BOOKS by the end of MAY.
So this year I'm starting nice and early on the book purchases!
I've heard good things about this series (The Unwanteds Collections) and think he'll enjoy it: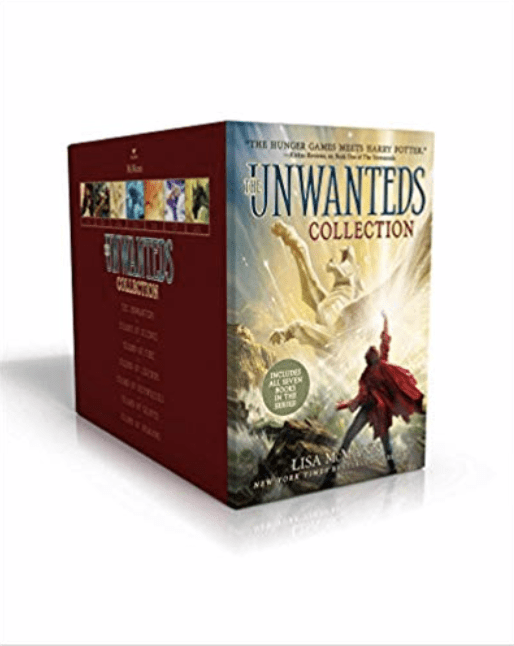 Kye and Tess both asked for a watch/fitness tracker for Christmas.
The reviews on these are pretty dang awesome for how cheap it is and I figured it'll get the job done: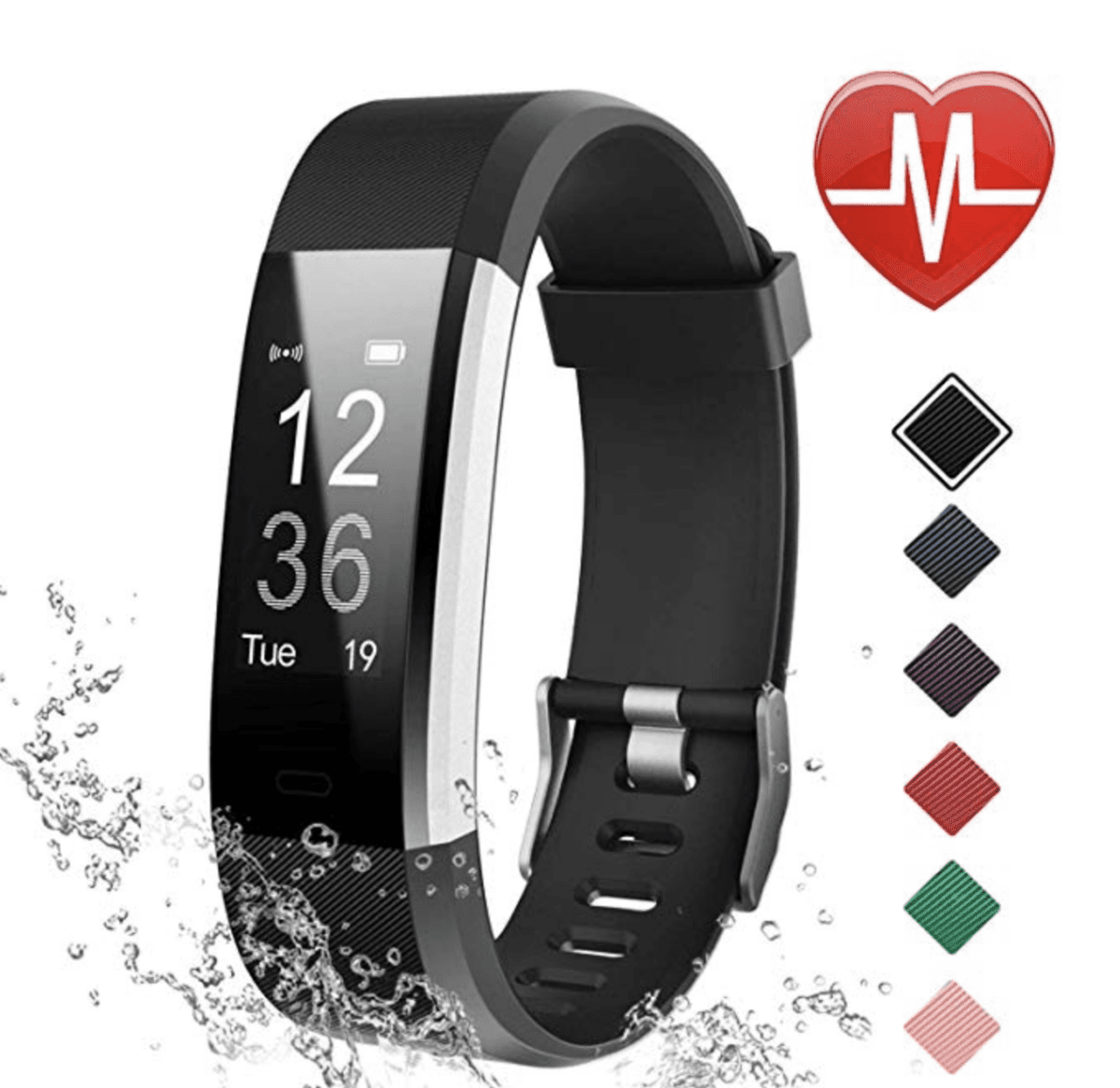 Zach and the kids love watching some tv show about treehouse building so when I saw that this Calico Critter Treehouse was under $10 I scooped it up quick for Tess for Christmas. SO CUTE: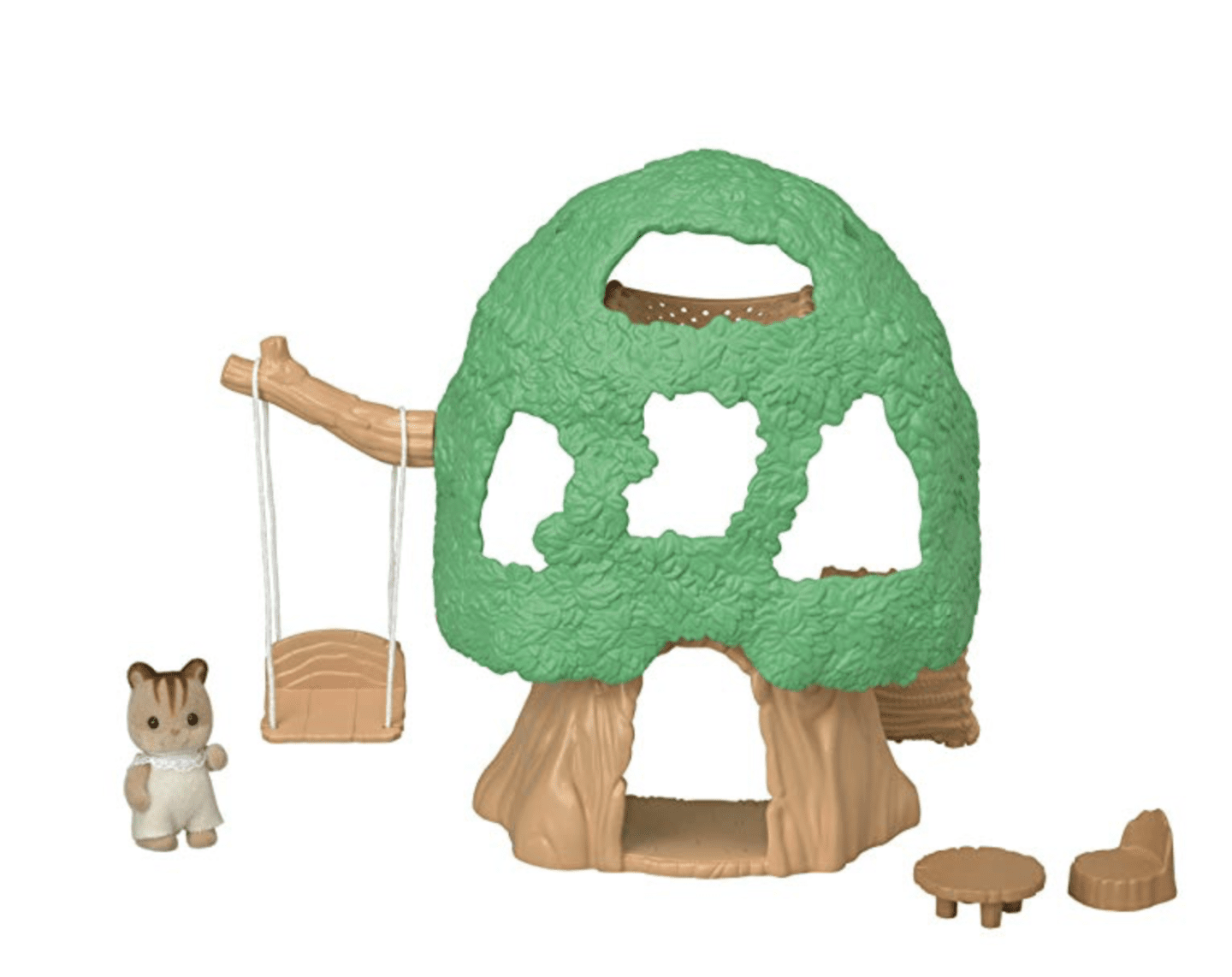 I had a friend (shout out Danielle!) suggest this Toddler Toy Race Track for Spear and I think he'll LOVE it! She has two boys and swears it's one of their favs!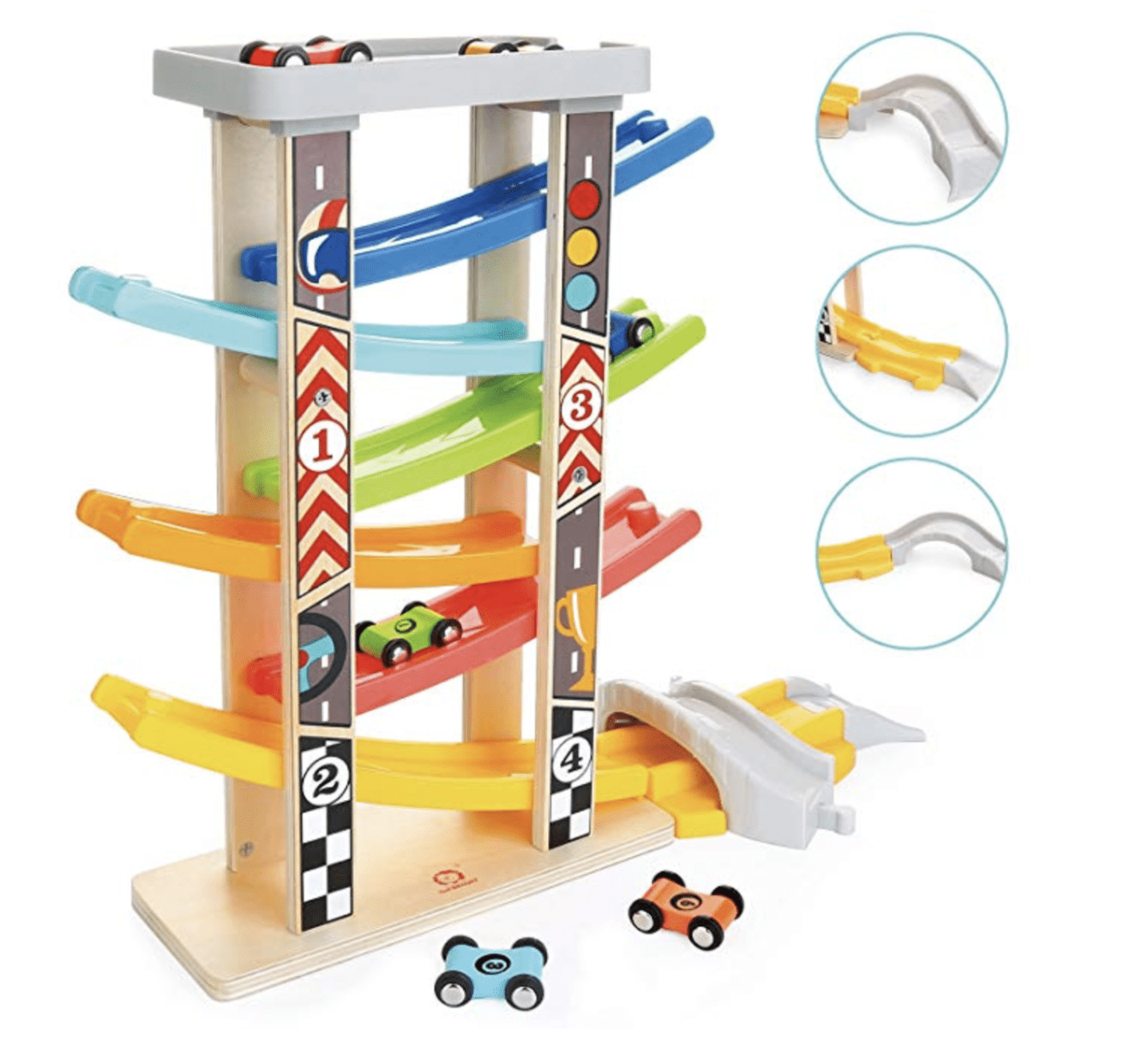 As yall know Spear is delayed with his speech and I'm doing everything I can to help him.
I heard about this movie called Baby Babble and grabbed it.
Yes, it's VERY early 90s but he LOVES it and repetition is so good for him and it's developed by speech pathologists!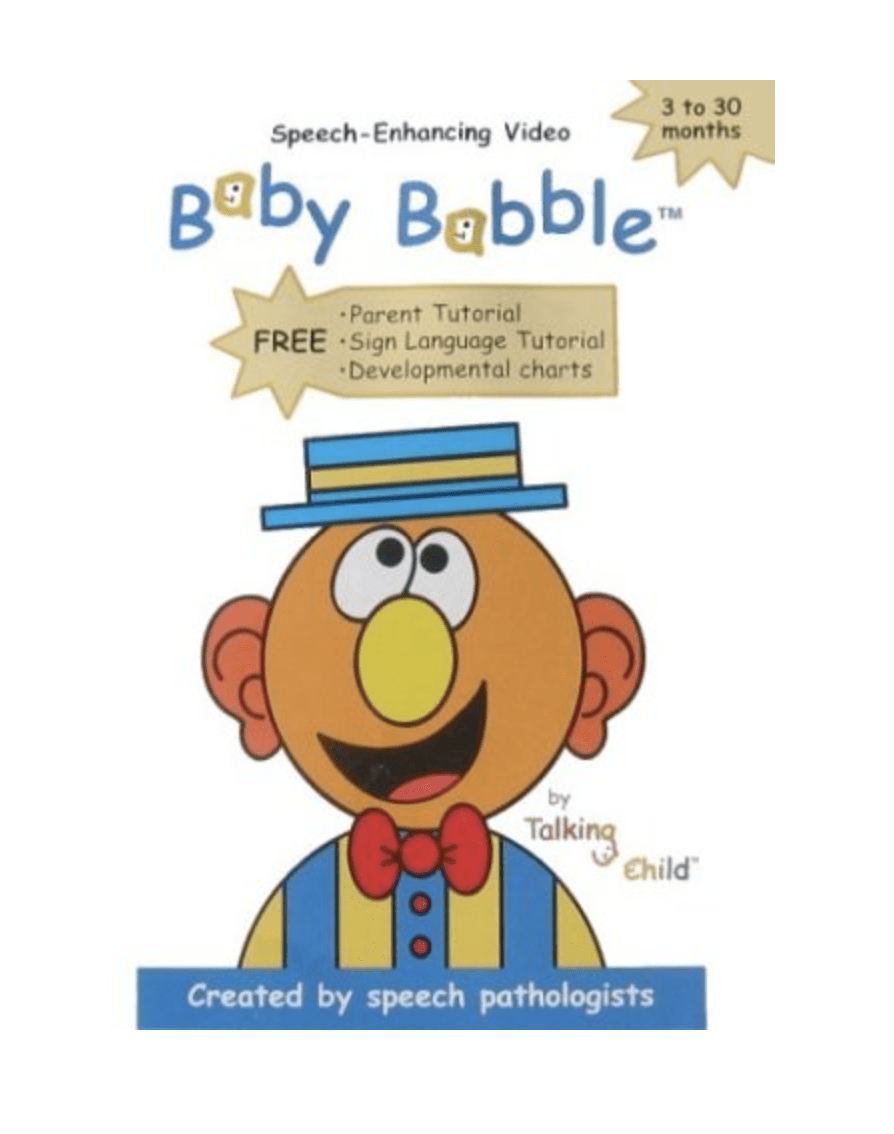 Kye really needed new sunglasses and he's at this weird age where little kid ones don't fit but adult ones are way way too big.
I grabbed this set of two and they are AWESOME! And would work well for boys or girls!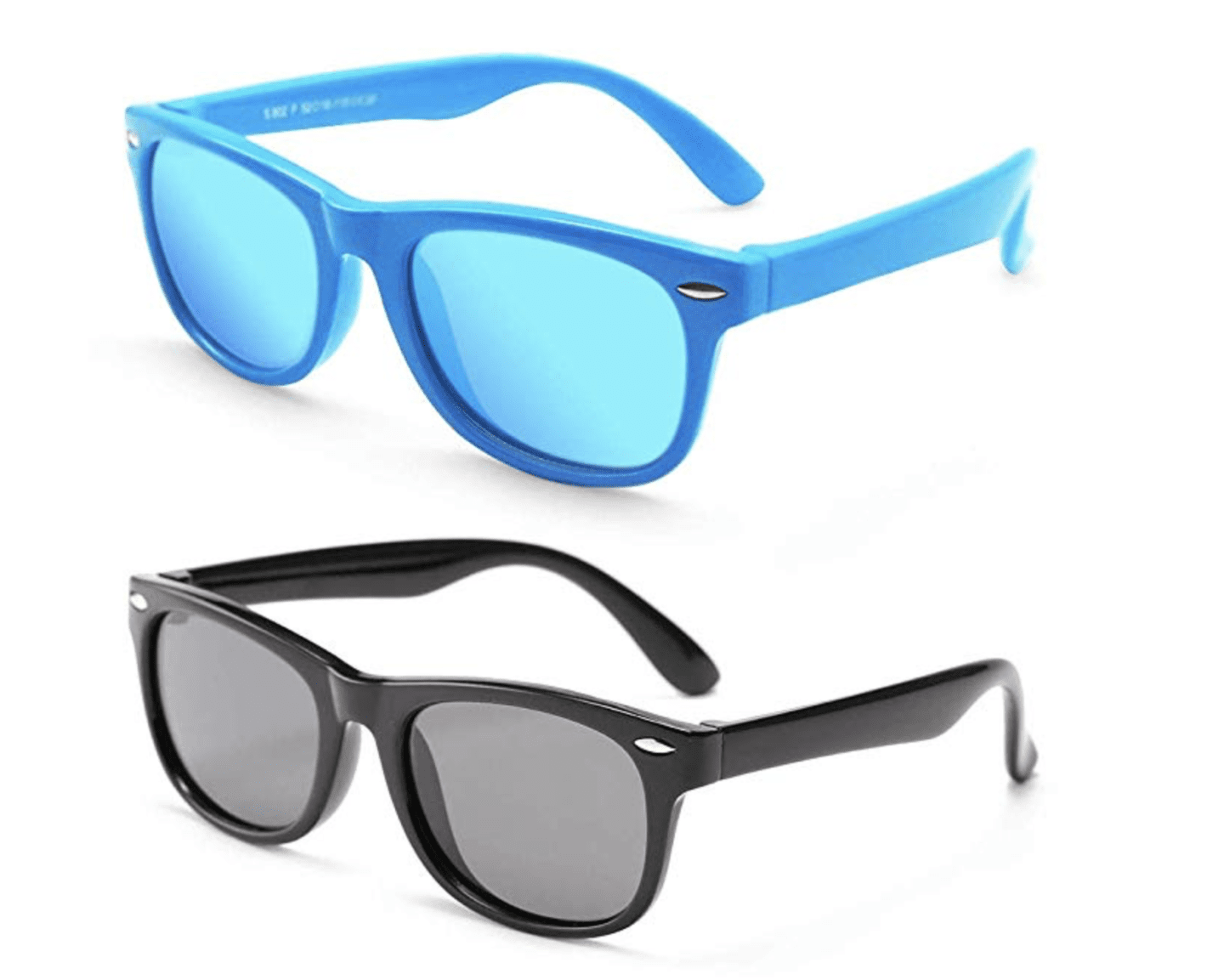 Shop Everything I Ordered This Month Here:
BONUS: If you made it this far in the post you deserve a little something FUN…head over to my Instagram and be sure to watch my Stories to find out what's going on just for the hardcore readers/followers!
Read Past Favorite Finds Posts Here: