Favorite Finds June 2019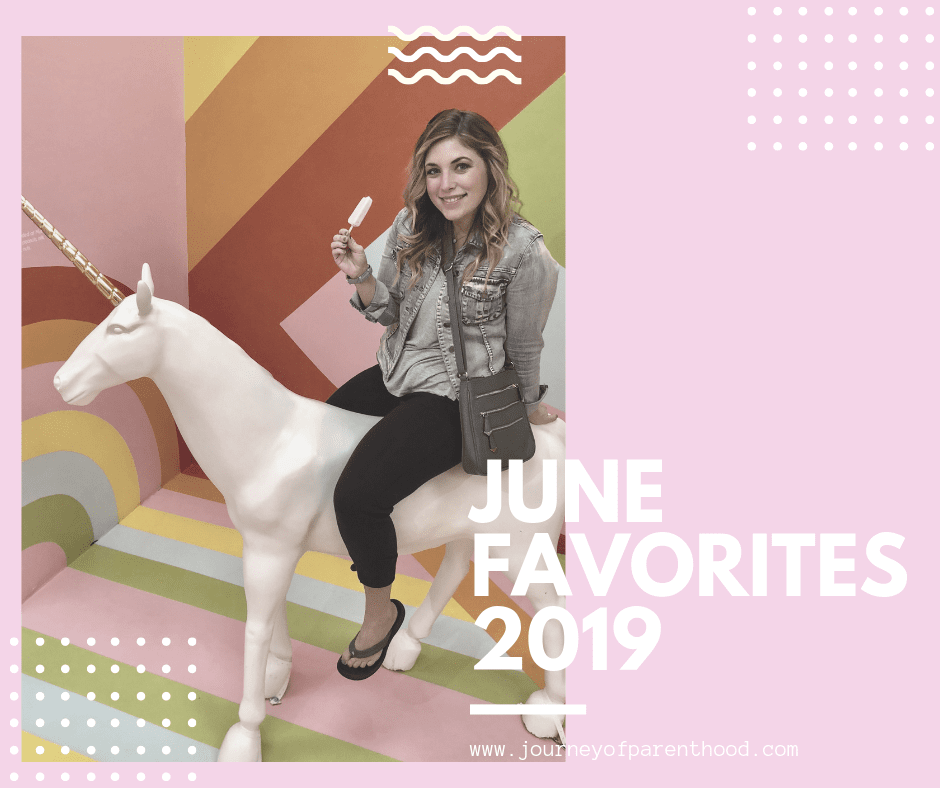 What I Did This Month:
Whew. Summer is so busy and so exhausting!
This month I got to enjoy two kid-free outings.
For Book Club we mixed things up a bit and met up in Downtown Valdosta.
There was a food truck event the same night as our book club meeting and we thought it'd be fun to check it out but then it stormed and we decided not to attempt it in the rain!
For this month we read 9 Perfect Strangers and had some GREAT discussion about it.
It's probably one of the books that we discussed the most in-depth out of all the books we've read.
We had dinner and walked downtown a bit and grabbed some dessert and checked out the new mural wall downtown.
It was SUCH a fun night!!!
Least awkward group picture yet 😉
Kye and I tried Kreamkles on our Mother's Day date and didn't LOVE it but it's a fun outing once in awhile as something different!
Valdosta is stepping up in the world with a mural wall 😉
The crew that night: Rachel, Robyn, Me, Katie and Jamie!
Fun fact about me…I'm never one to shy away from saying "let's get a picture!" And I've been that way since LONG before social media or before phones weren't attached to a cord and wayyy before they had cameras on them 😉
Pictures make everything more FUN 🙂
Zach and I also had the chance this month to have a fun night out with friends from church!
Our church family is so important to us and it's often hard to be able to all get together and we love the chance to just talk and visit and bond closer together.
We had dinner out and then, yup, got dessert 😉
What I Wore This Month:
In the summer I LIVE in kimonos! I just LOVE them so much and love that they are super light weight and breathable so I don't get hot but that they add a little something extra to make an outfit cuter 🙂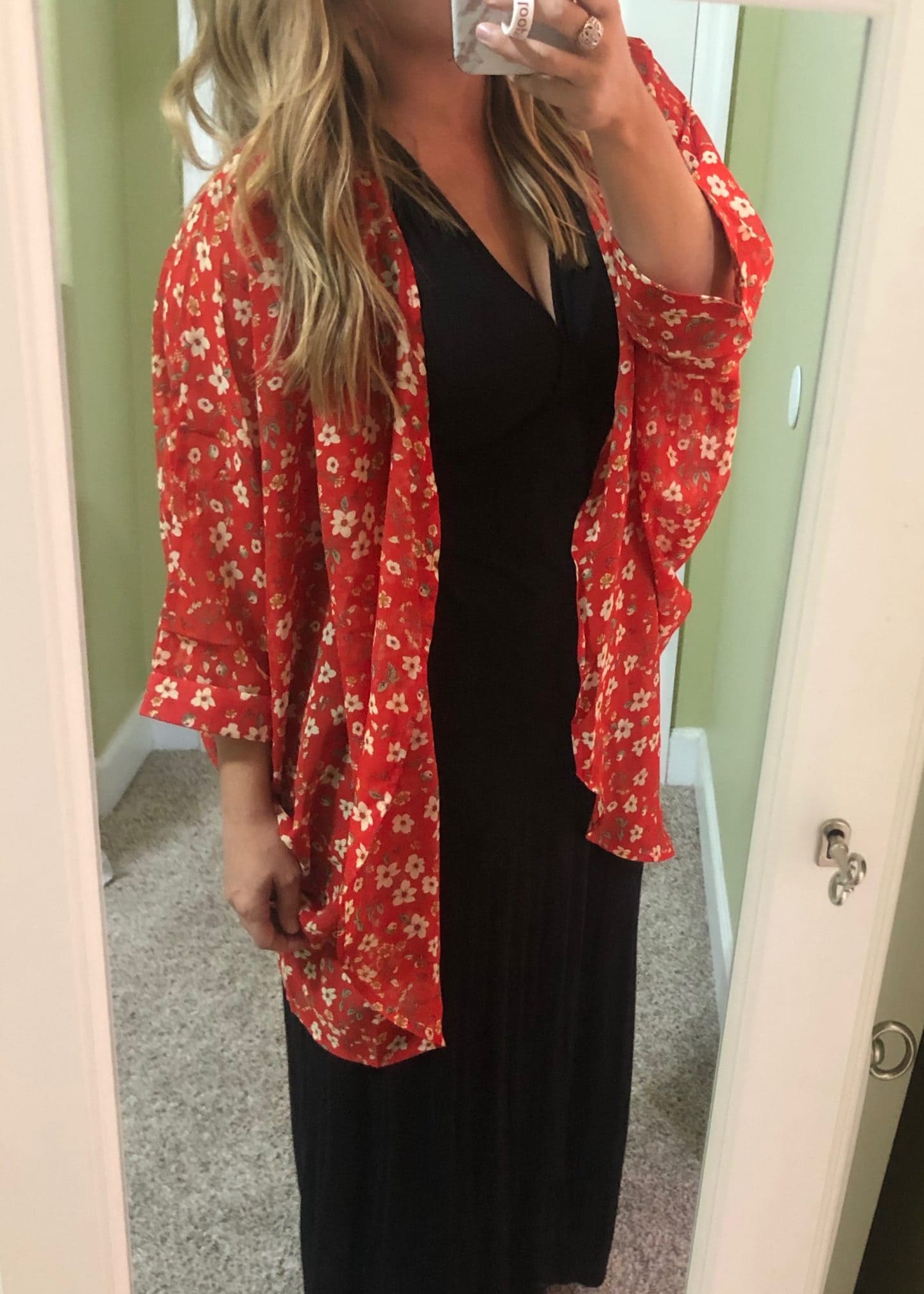 Hats are a MUST at theme parks in summer and I love these (I own several colors)
Go-to theme park shoes for alllll the walking!
Also these are my must-get shoes for the girls too!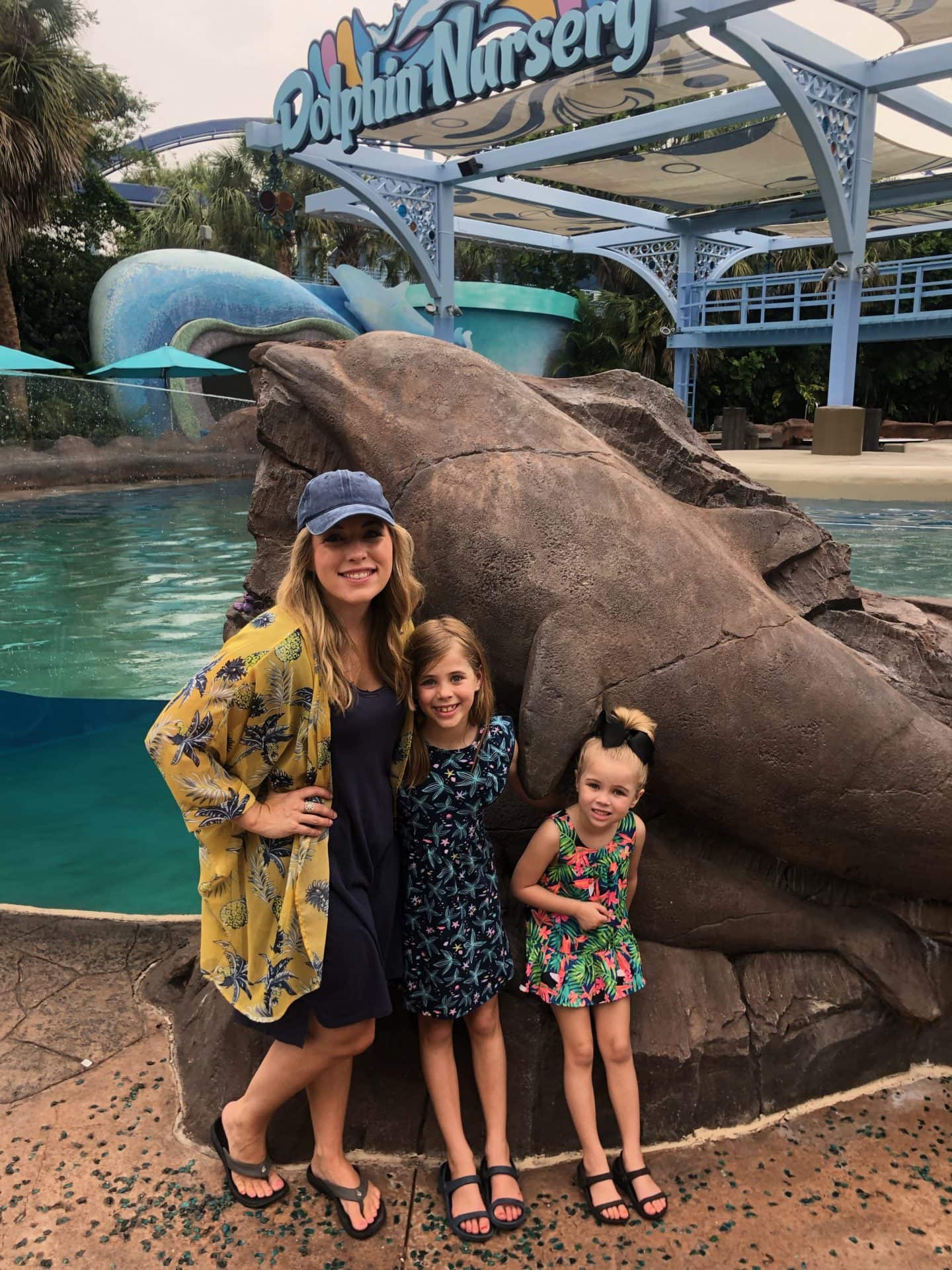 Along with kimonos and I also live in t-shirt dresses over the summer!
I've been on the hunt for new beach shoes and got these for that purpose – I really like them for around town and such but they did NOT end up doing well at the beach!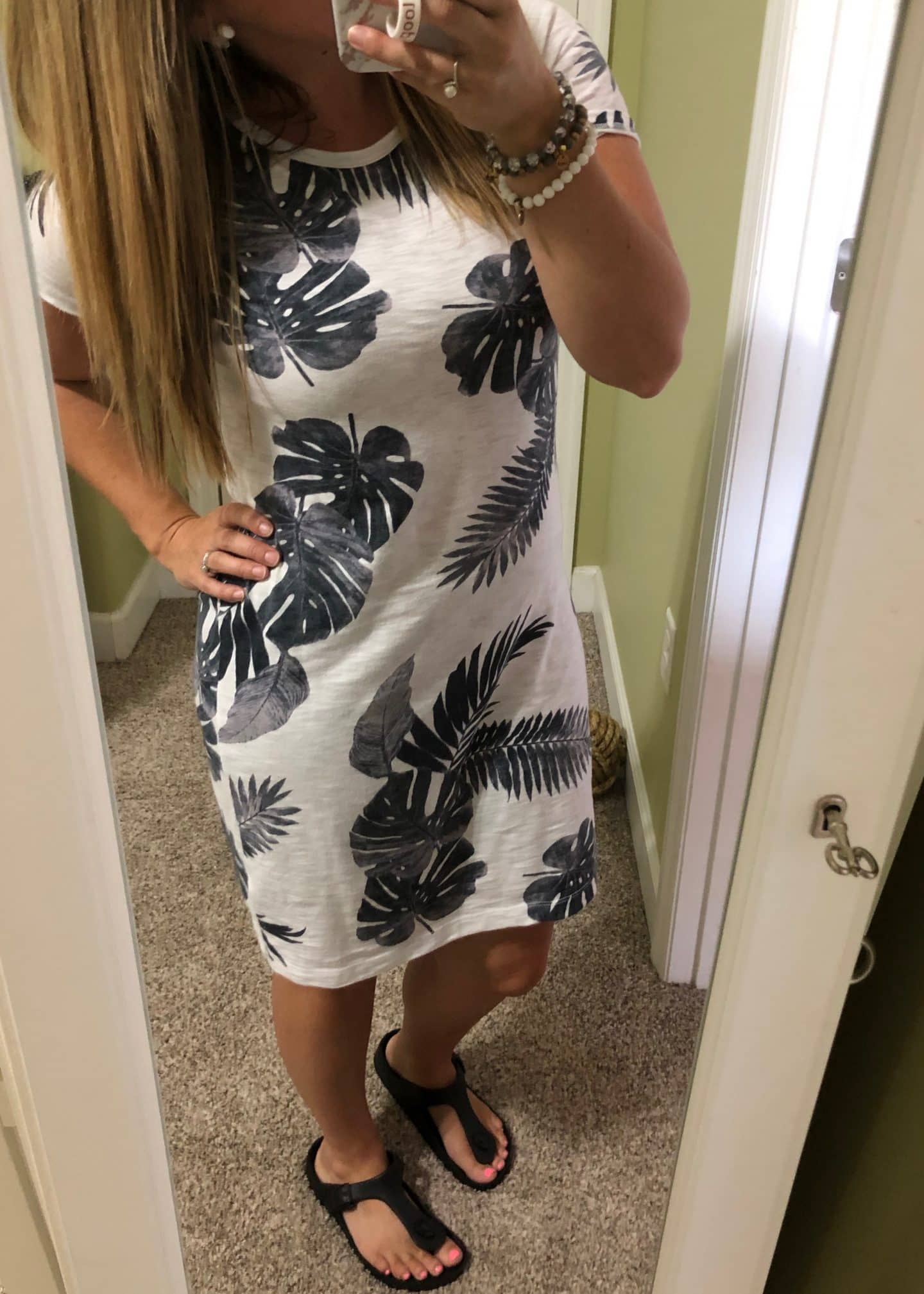 I wore the shoes a good bit this month to get them nice and broken in!
And had a day where I had to go and do a TON with all the kids so I rocked this shirt to make people have more grace for me 😉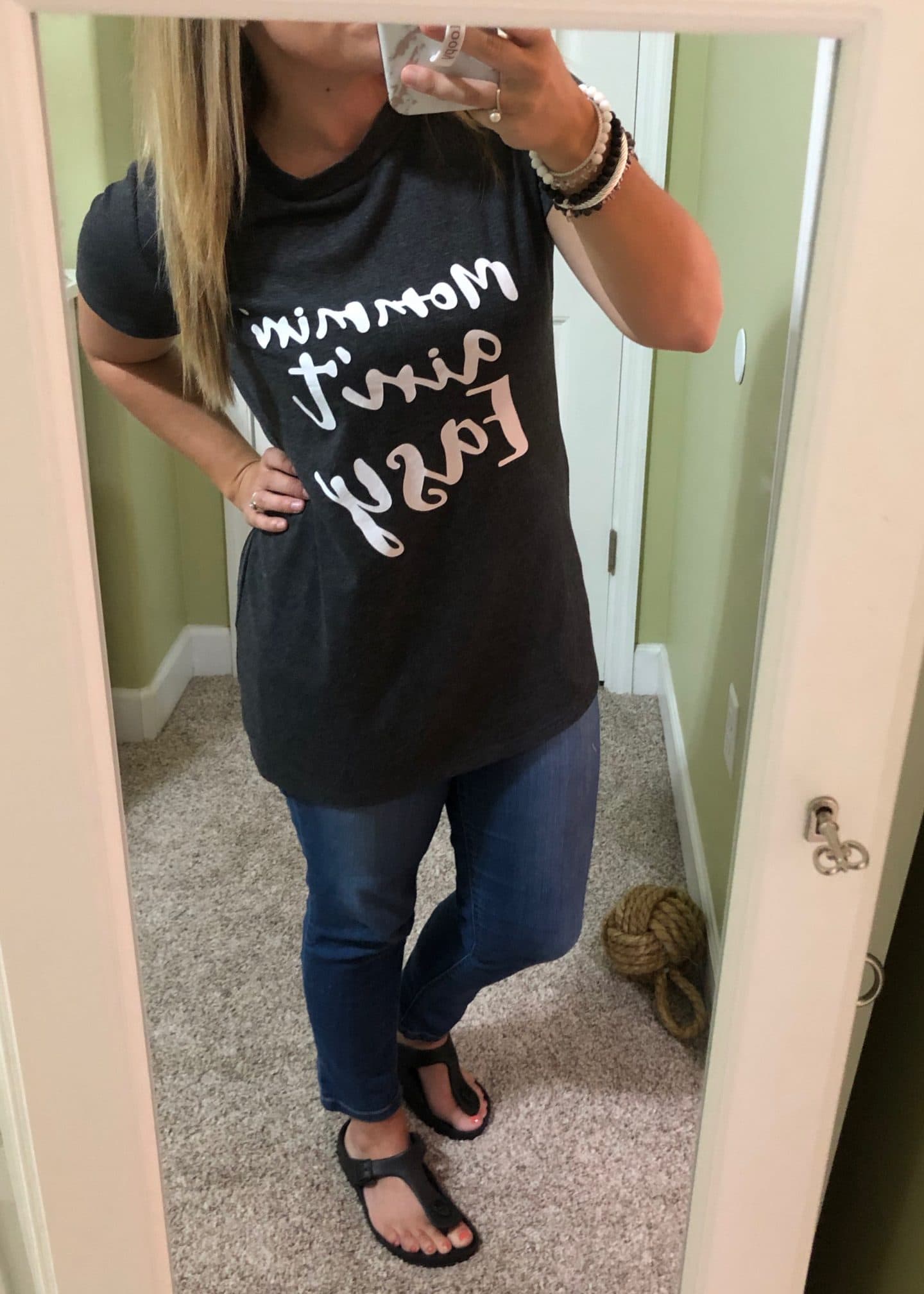 These are my FAV basic t-shirts I own several of them!
Another new pair of shoes that I'm LOVING for summer time!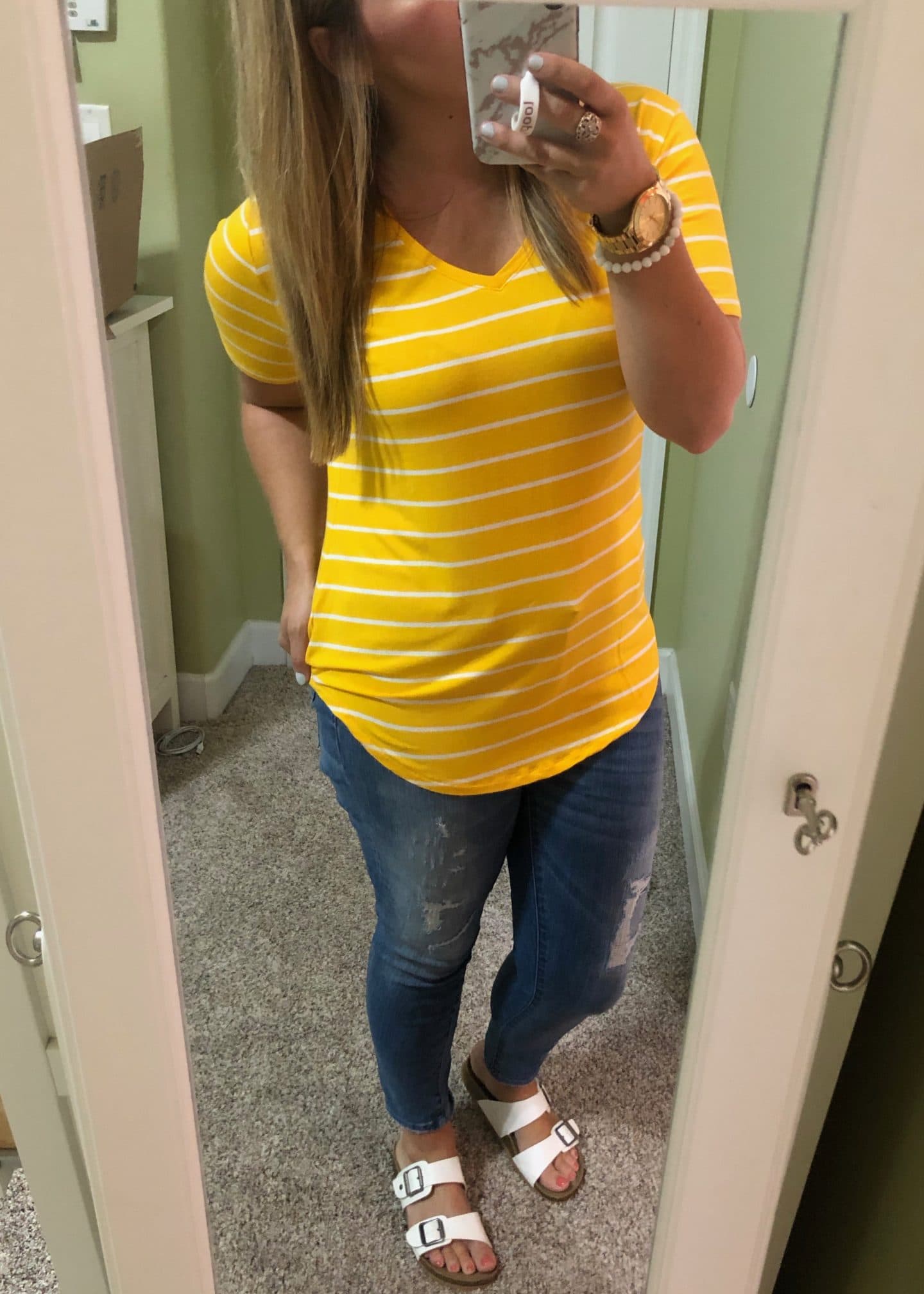 I love that the shoes can dress "down" an outfit too! I was a tad overdressed for an event and just tossed them on 😉
Cardigan is from Gap Outlet like 10 years ago haha!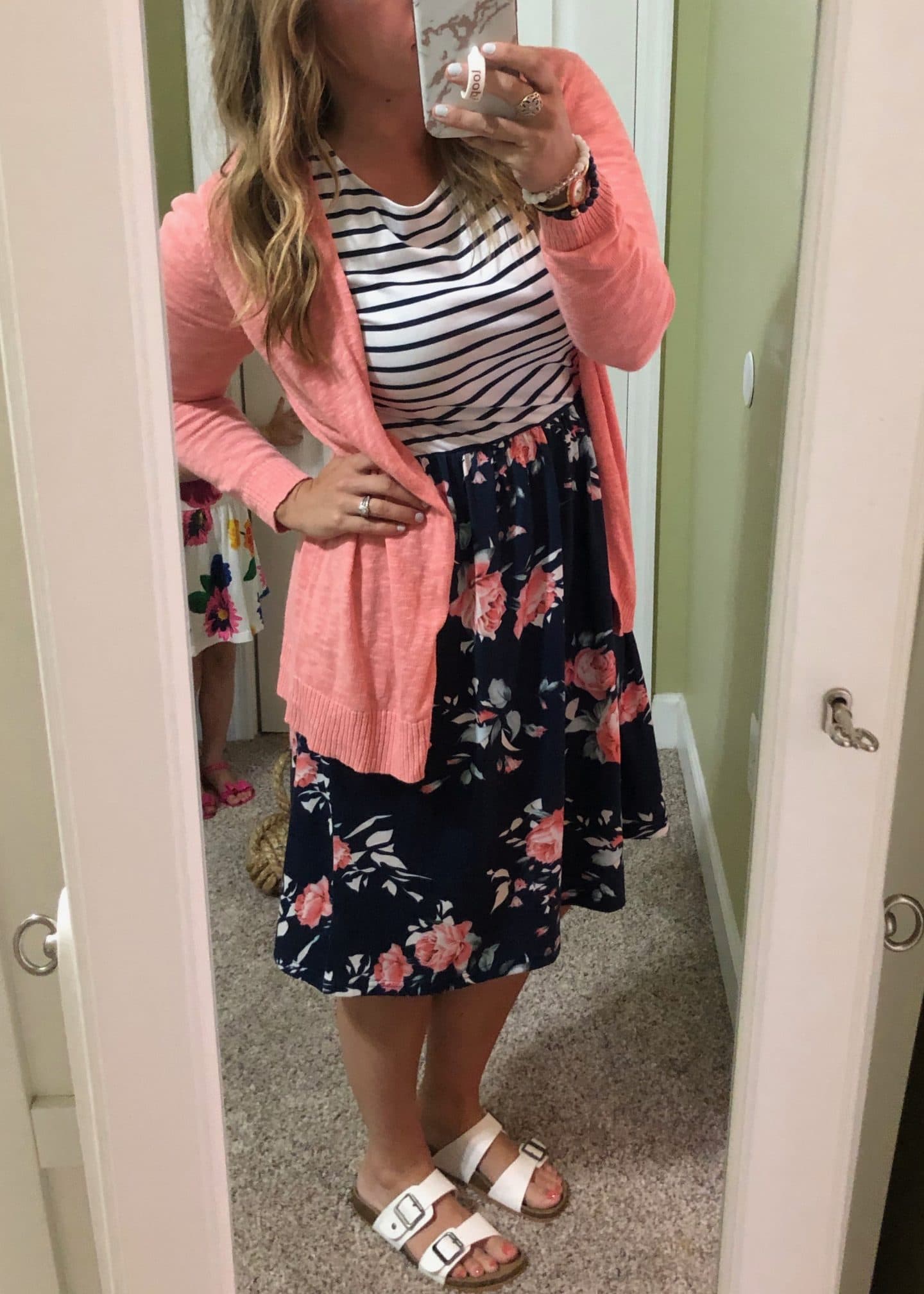 I've worn this dress twice for a princess event – I love the Cinderella blue color and it's so comfortable, flattering, and doesn't wrinkle!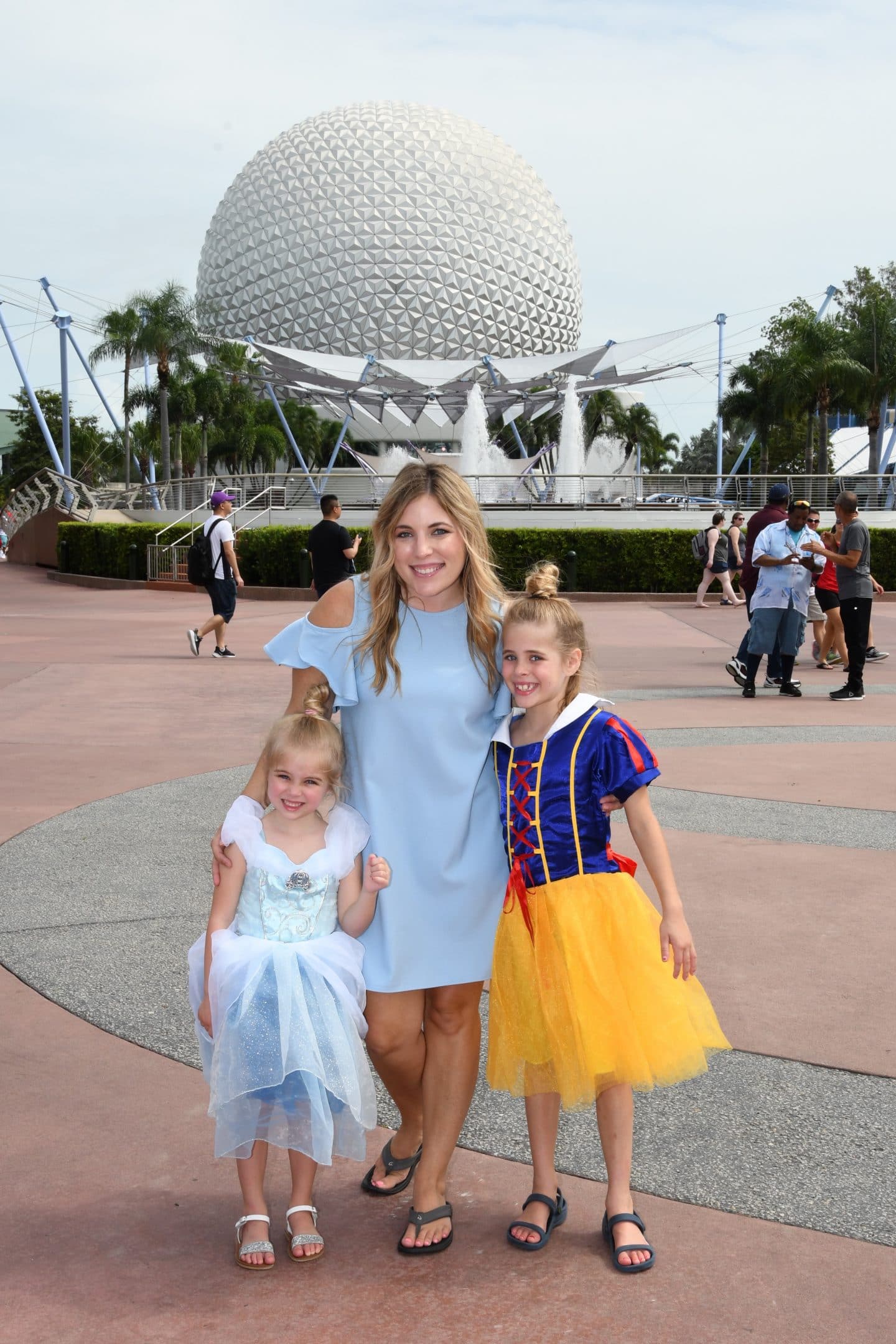 This shirt is SO comfy! I have it in two colors!
Denim skirts are back and I'm here for it.
I love that my Sexi Flips are comfortable and a little dressier than a standard flip flop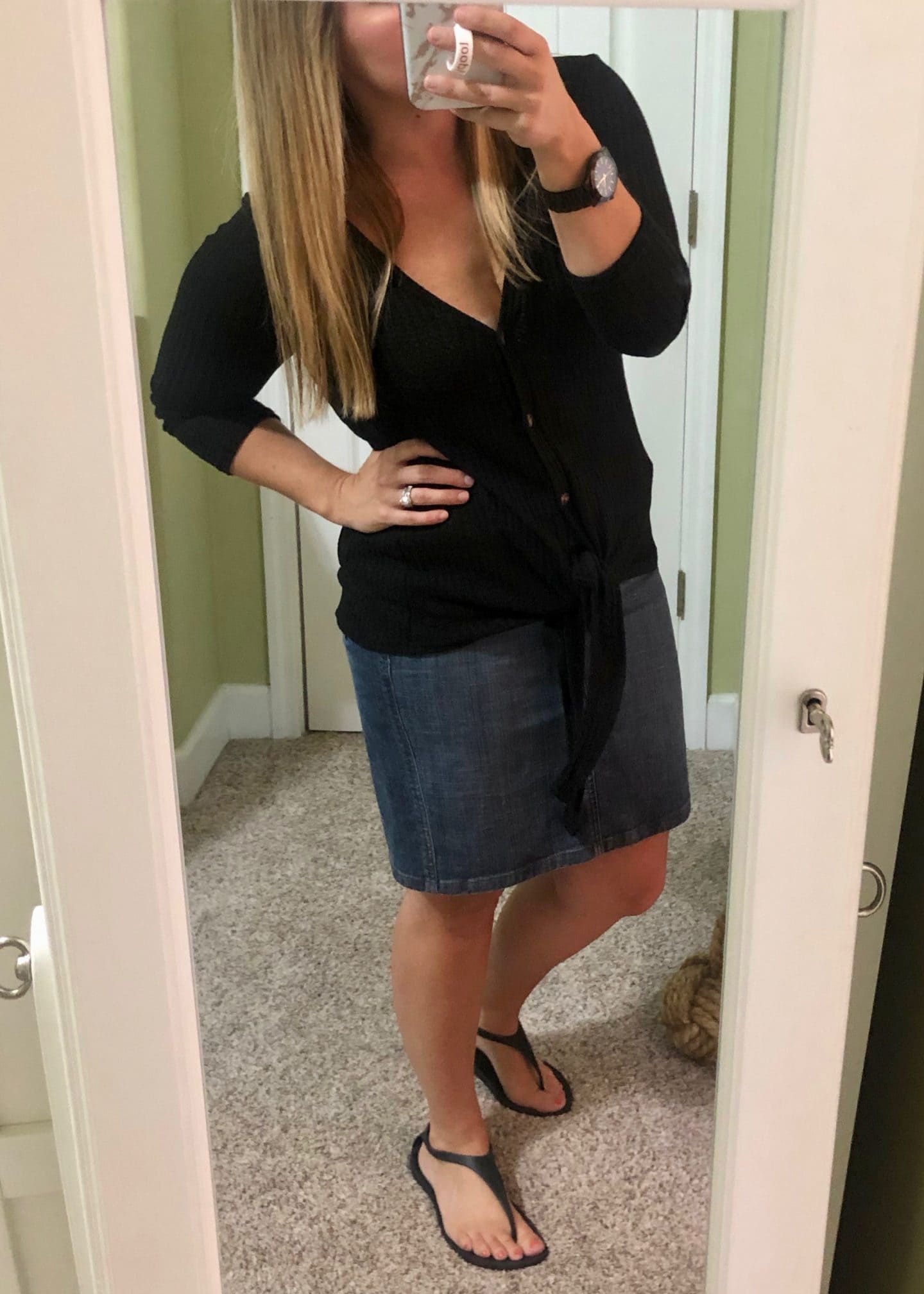 Shop Everything I Wore Here:
What I Ordered This Month:
I tried to lay low on the ordering knowing that Prime Day was around the corner!
Here's the things I ordered this month!
My nephew, Carter, had his 5th birthday this month and one of the gifts I grabbed for him is something I want to get more of for my own crew.
I don't know about you but as a mom I am SO OVER all the TOYS and birthday parties bring out like extra super random ones.
So I did Casey a favor and got her something crafty to keep him busy during summer and provide entertainment 😉
Melissa and Doug always make the cutest craft kits:
Confession: I still wear cheerleading shorts from high school when I work out (beauty of working out at home, right?).
They have finally reached the point of no return – the elastic in the waistbands is no longer functioning and I basically spend my whole work out pulling them up. Bahaha!
I finally made the move and bought some workout shorts and I love these!
I love that they have a tighter portion to avoid chaffing and are lightweight and conservative too for times I take the kids on walks and such!
This will probably come as a surprise to NO ONE but I LOVE my black sunglasses so much that this month I went ahead and ordered a tortoise pair too – gotta match the outfits 😉
Seriously if you only make one purchase for yourself this summer – GET THESE SUNGLASSES.
I talked about this water jug a bunch on the post from Father's Day but y'all it's a GREAT gift for the man in your life!
It's great quality and HUGE and perfect for days in the yard or trips to the beach (or to the golf course)
I have been on the hunt for a cute straw purse and this one is SO much bigger than I thought it'd be!
I love that the strap is long enough to wear cross-body but it also doesn't look weird if just put over the shoulder.
I love that it's deep enough to hold all my stuff and still close but also doesn't look all lumpy or too full!
I did a lot of Tess's birthday shopping on Amazon this month (her birthday is in July) and I'm not going to share everything because I will share stuff on her birthday post but did want to share this item as it's actually even cheaper NOW than it was when I bought it!
I know it's kinda random but I can see Tess LOVING this.
She used to have this little light up globe and the kids would all go in her room and turn off all the lights to play with it and I can see this having that same effect!
The big sad news this month was that my crockpot randomly DIED.
Yall. I'm so bitter!
It wasn't even all that old and just straight up quick working.
I was too bitter to even order another one for a little bit and anytime I tried to read through reviews I got frustrated.
Thanks to everyone who gave recommendations!
This is the new crock pot I ordered and I'm excited about the settings of it where I can start something at one temp and have it auto shift to another and then stay warm when it's done!
Does anyone use one of these ice roller face massagers? I had a friend highly recommend it to help with headaches and just overall benefits so, duh, added to cart 😉
Gearing up for our yearly beach trip we had to get a new boogie board.
I was nervous to order one but knew it'd be cheaper than waiting and buying one at the beach.
I read through reviews and this one was the winner!
Spoiler alert: but it did GREAT at the beach and we plan to get another one next summer to replace our older board!
I order a TON of stuff from Amazon every month but only show y'all the stuff I really love.
My return list is pretty long and Zach knows my system of order something, try it, return it if I don't like it.
And the reality is with Amazon it IS a lot of "guessing" and there are a TON more fails than wins!
Shop What I Ordered This Month Here:
See The Past Few Favorite Things Posts Here: