Favorite Finds for April 2019.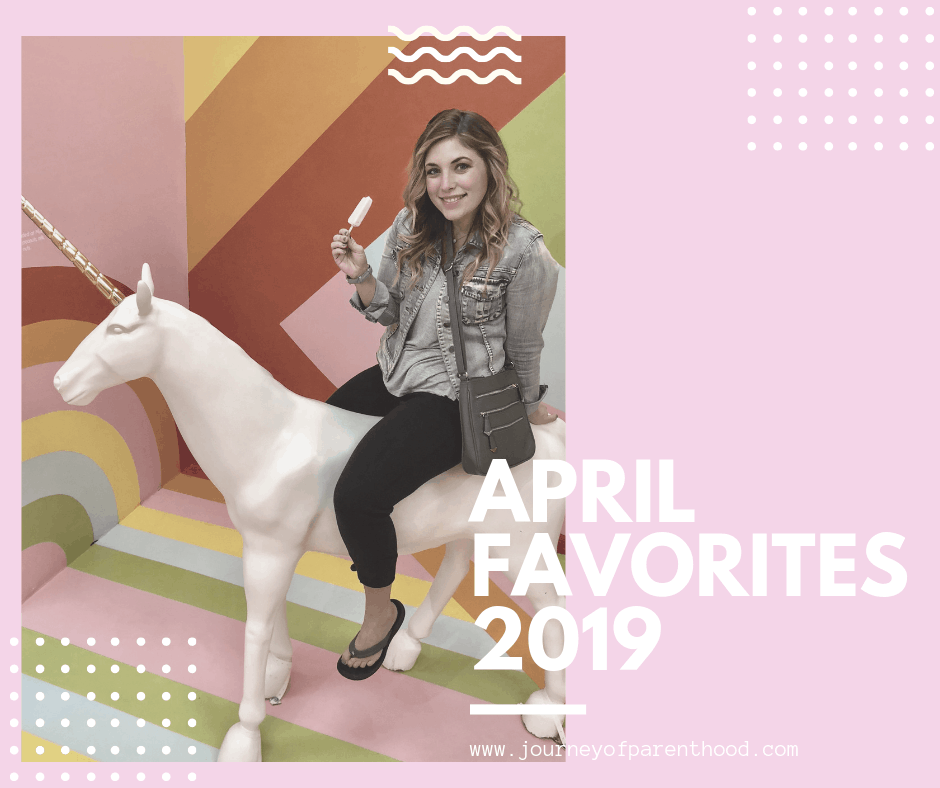 What I Did This Month:
We had book club this month and it went SO much better than last month ( yay for no stomach bug this time ha!).
Our book for the month was The Sun is Also a Star.
It was cute. We all LOVED Everything Everything and the movie that followed so we thought it'd be fun to read the author's next book, which will also be a movie in May!
The Sun is Also a Star was cute, very much a teenager book. I'm a tad concerned the movie might go into political message overdrive but we will see!
We met up at Smokin' Pig and had a great time chatting up!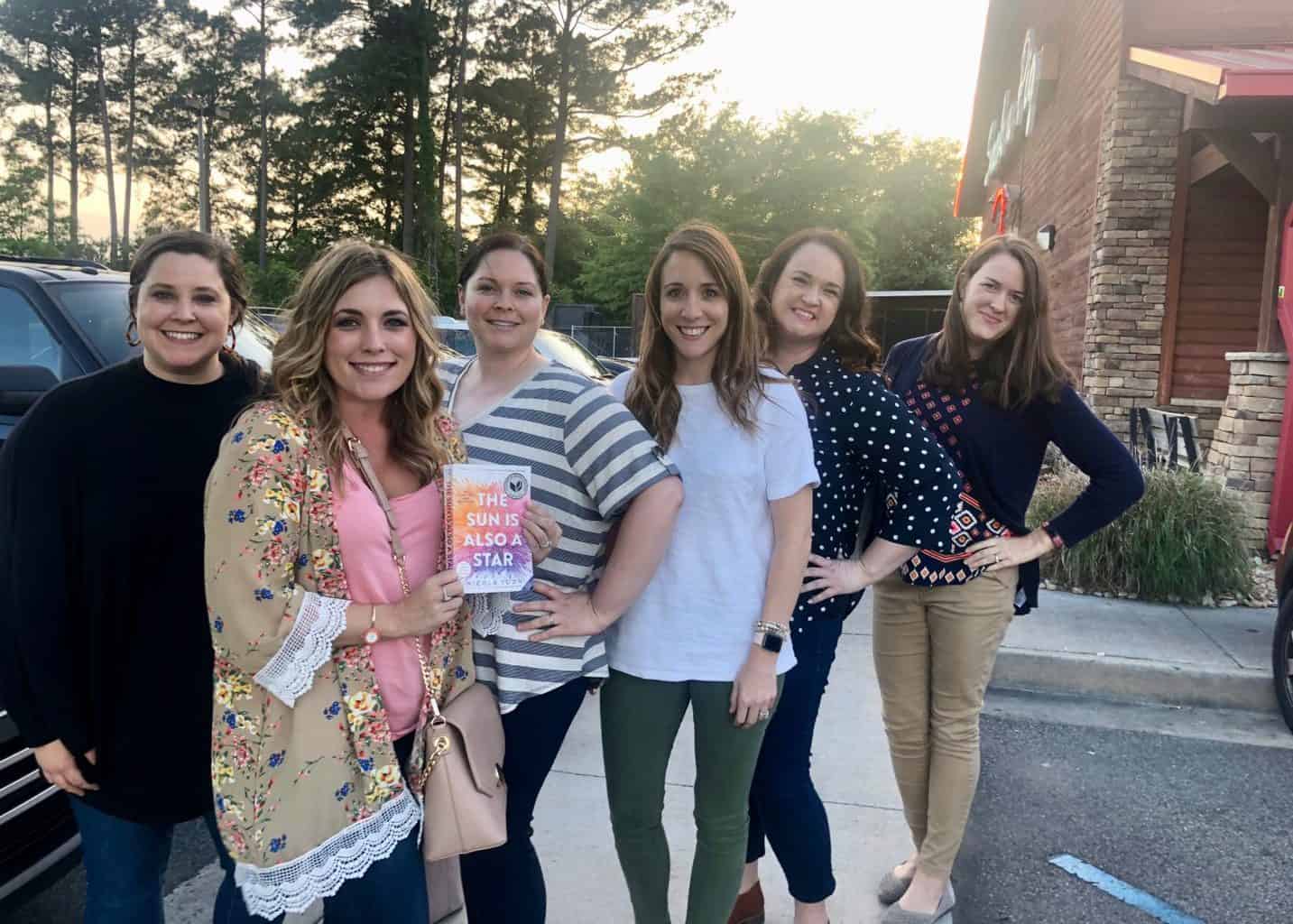 What I Wore in April:
I link a lot of what I wear in my Stories on Instagram so if you're not following me over there be sure to start here!
My shirt is from Christmas time so it's not in stock anymore…
But these are my FAVORITE shorts EVER!
And I love a pop of shoe color and Toms are always a comfortable win.
I adore this watch Zach bought me and I wear it all the time 🙂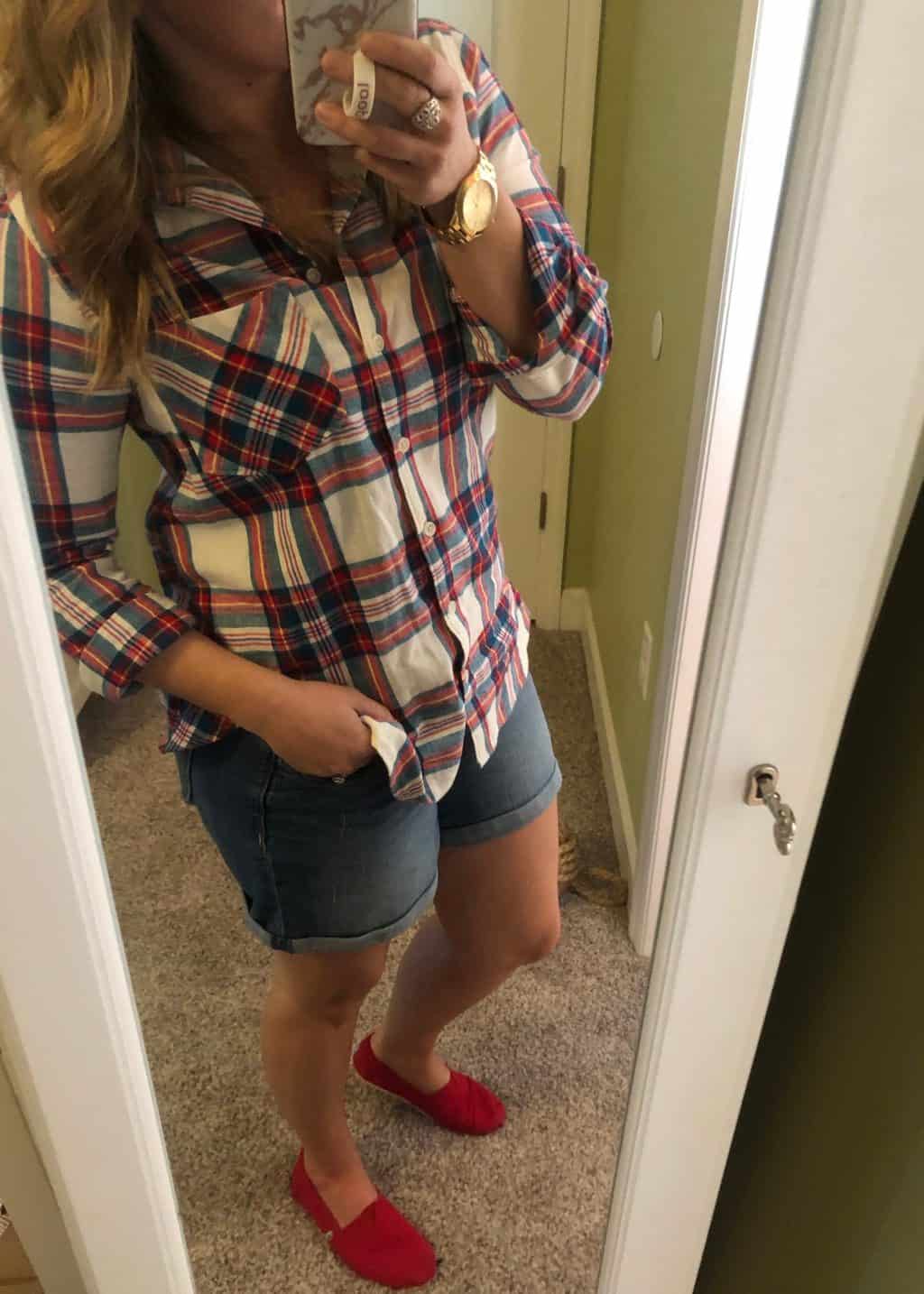 My shirt is from Old Navy a few seasons ago (so soft!)
My MIL bought me a black Michael Kors watch for Christmas that I love!
White jeans are a spring and summer staple.
And I am SO THANKFUL my foot has been doing so well, I love rocking my sexi flips!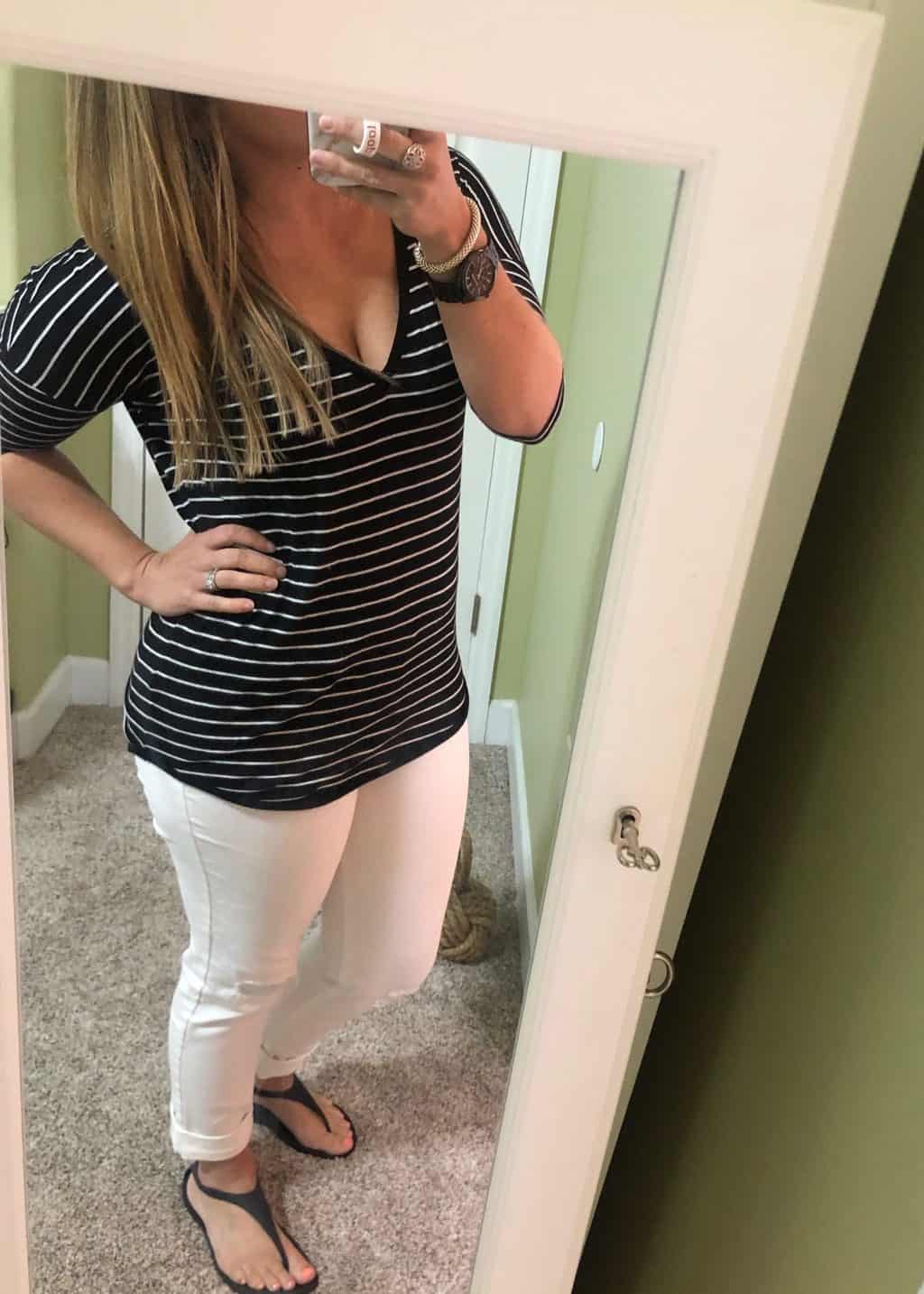 I am in love with this kimono and something I'm really trying to do is to use one item in different ways, I tend to get "stuck" in wearing an item only ONE way and want to mix it up!
My dress is from NY&Co a billion years ago (I actually think it's a hand me down from Casey ha!)
My shoes are also outdated (I need some new ones!) but these are a very affordable similar option!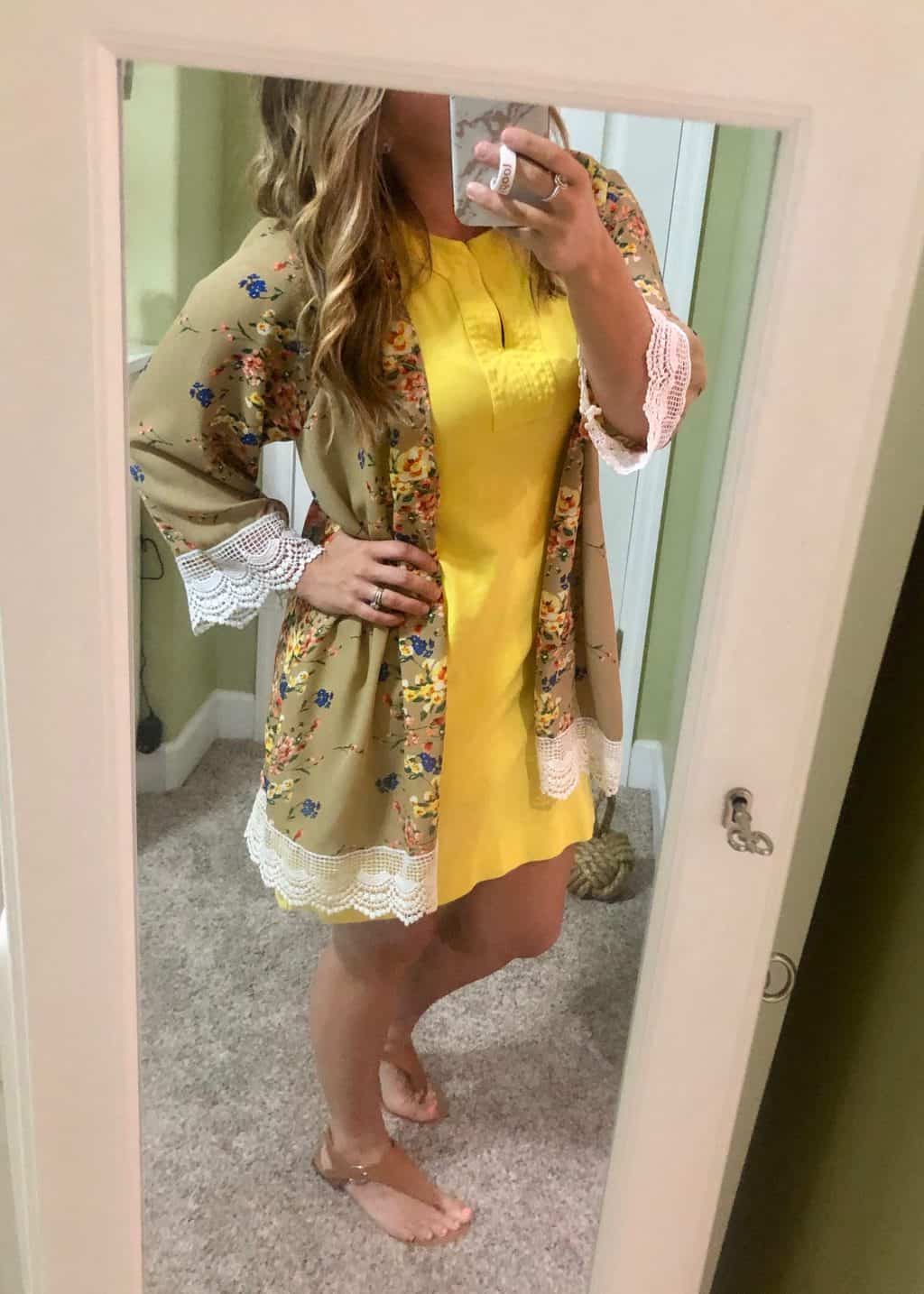 I also wore the kimono again this month but with a more casual look for Book Club!
These jeans are my favorite dark pair!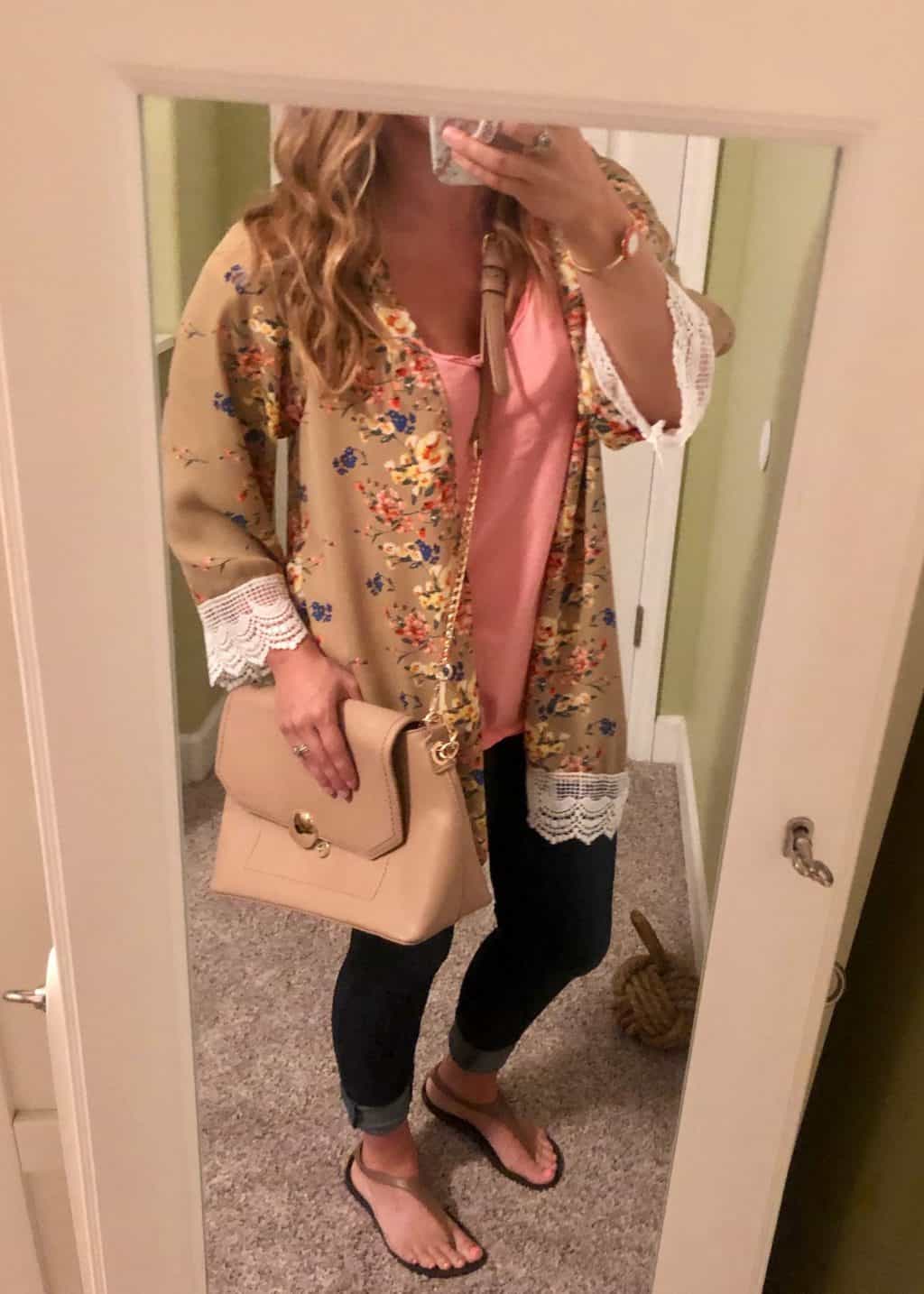 This shirt has become a favorite. It's SO soft. Size up because when you tie it it does get a bit shorter!
I adore Rockstar Jeggings – I think I own every color ha!
And I love tossing on another pair of Toms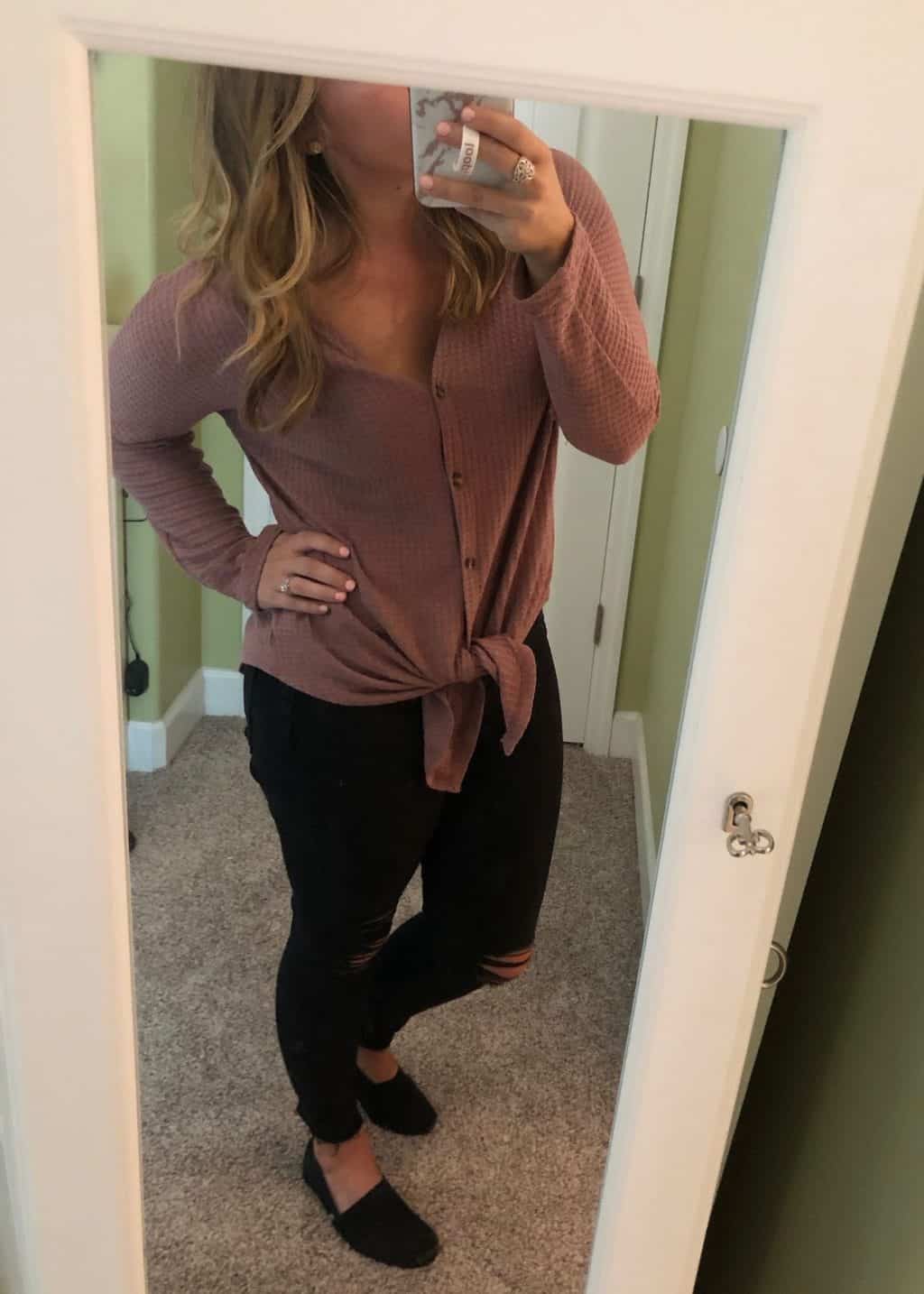 I own so many of these cardigans! Super affordable, light-weight and have pockets. Whoop whoop!
The stripe dress is from Target originally…but I got it at a yard sale ha!
I'm loving these beaded tassel earrings too, add a fun pop 🙂
And rocking the sexi flips again 🙂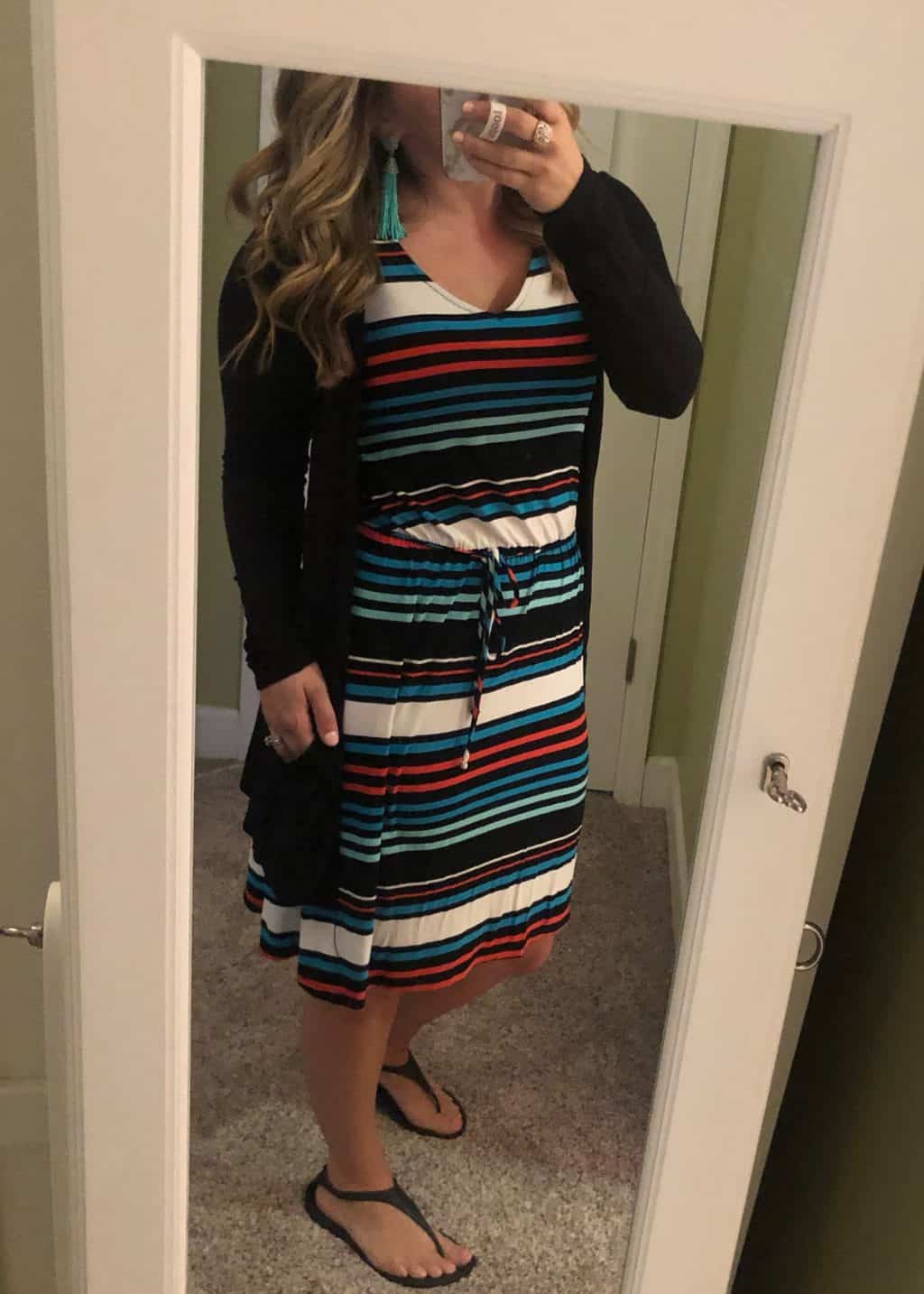 These pants are SO COMFORTABLE, I totally plan to buy more in different colors as they are the perfect lounge pant and I love that they aren't too long on me!
Toss on a comfortable black tunic and I'm ready to go!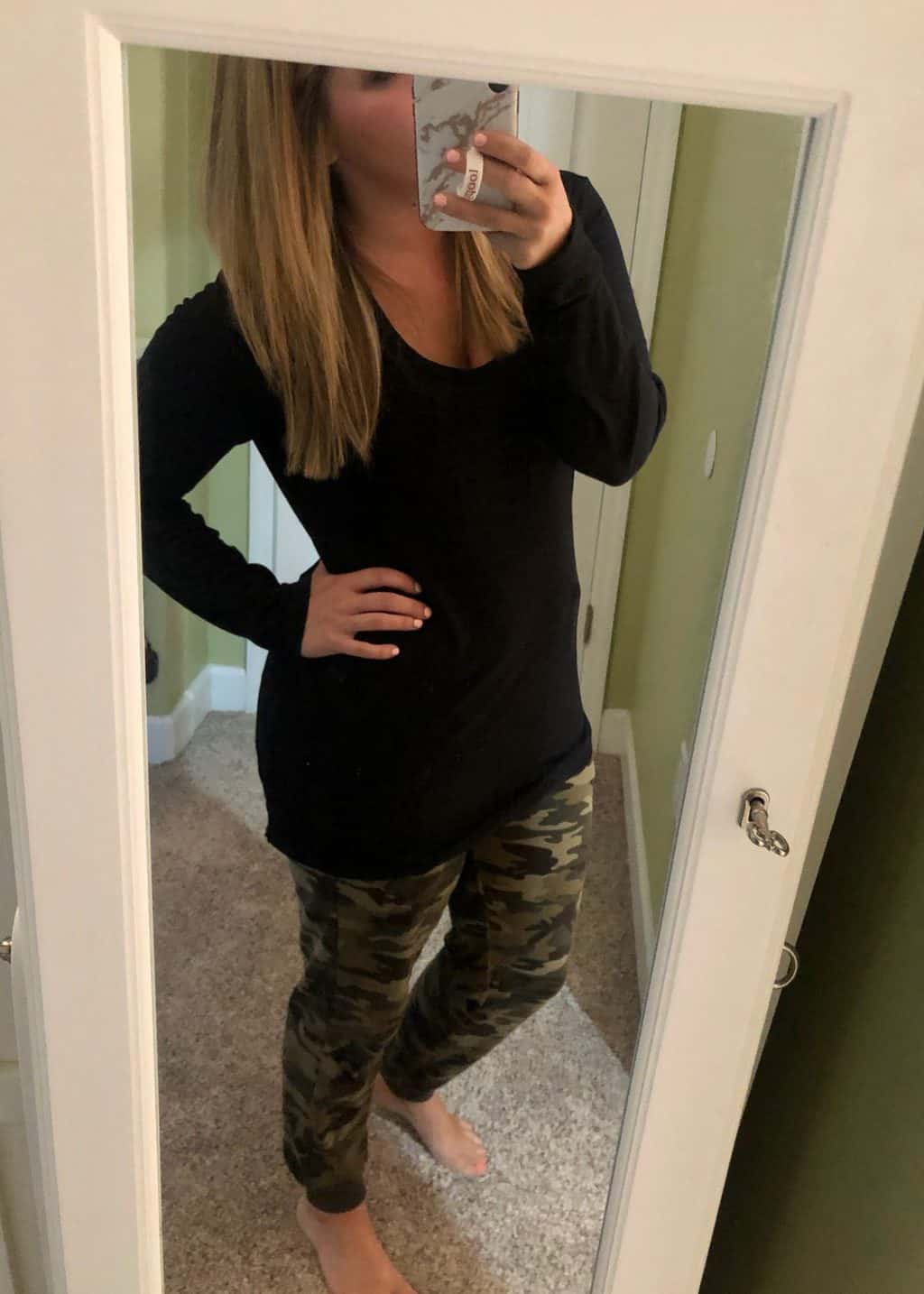 A chambray shirt is a must own and I'm loving mine!
I also love having a pop of color in my pants (more Rockstars!)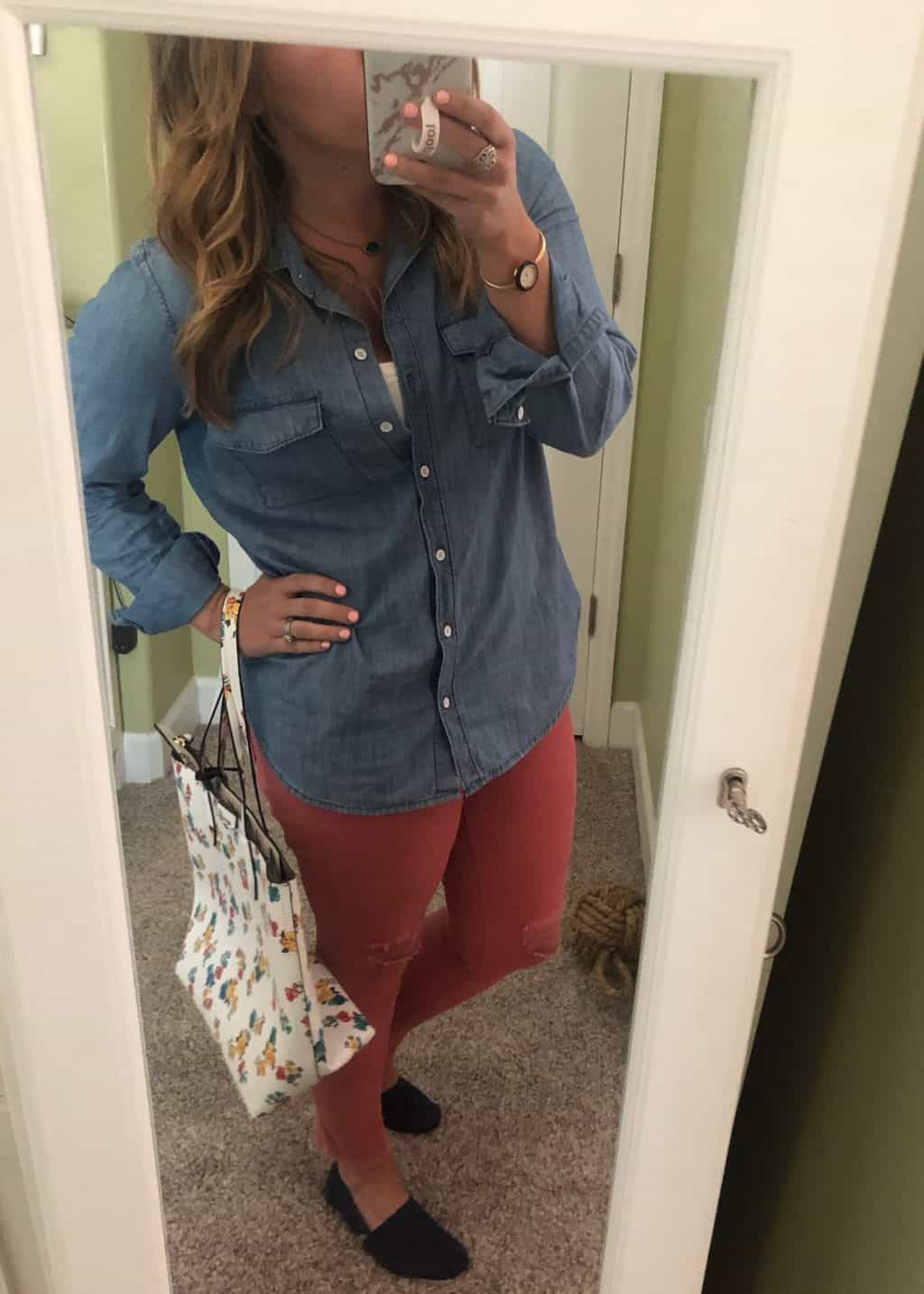 This shirt has become one of my favorites to toss on when I want something comfortable but still presentable! I regret not getting the pink as I have a friend who owns the pink and it's so much cuter.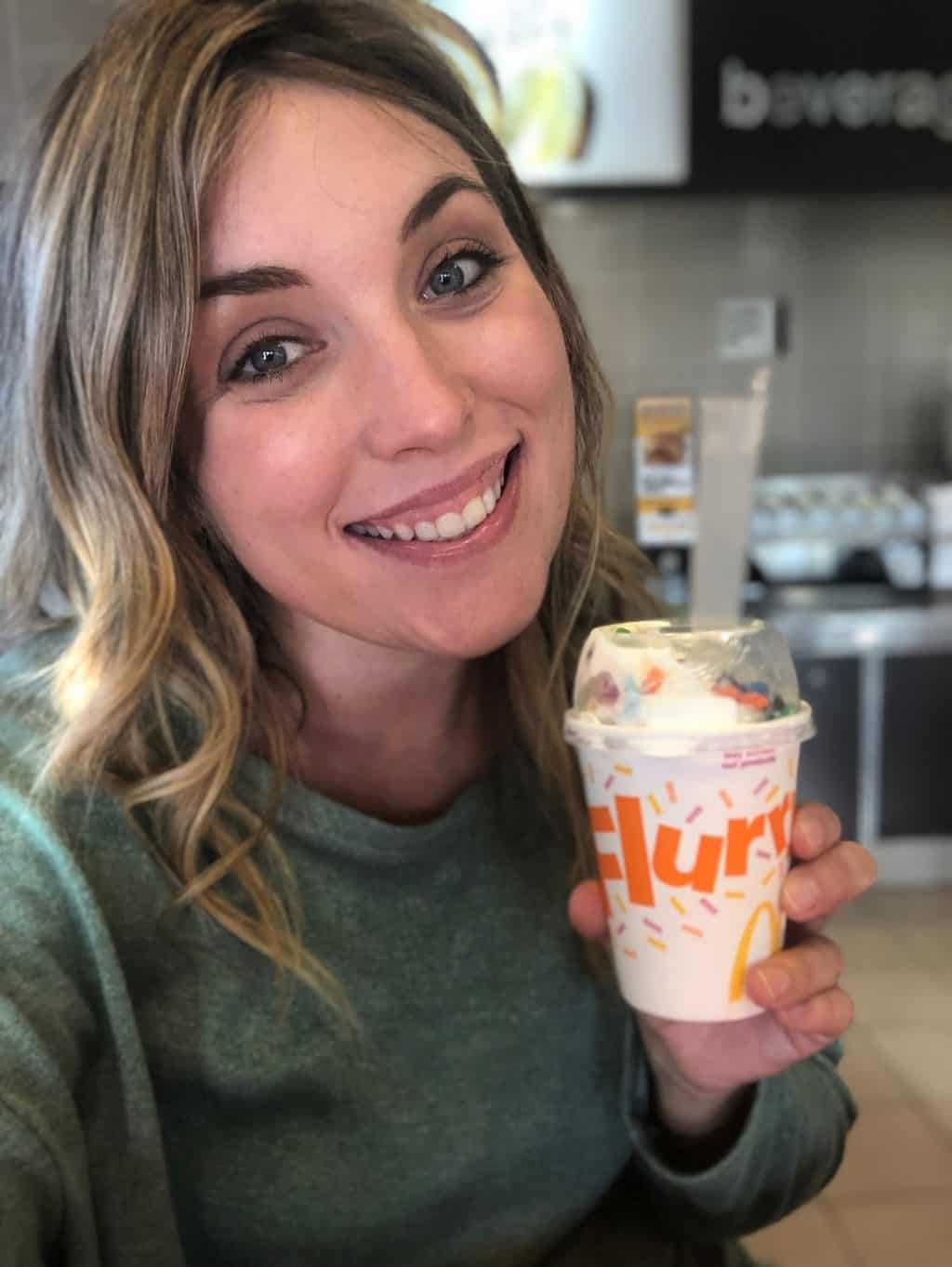 I appreciate everyone's help with my Easter dress choosing via my Instagram Stories this month!
I found SO MANY cute dresses on Amazon and ended up keeping a few of them that I just couldn't part with:
This cute polka dot dress ended up being the winner for Easter!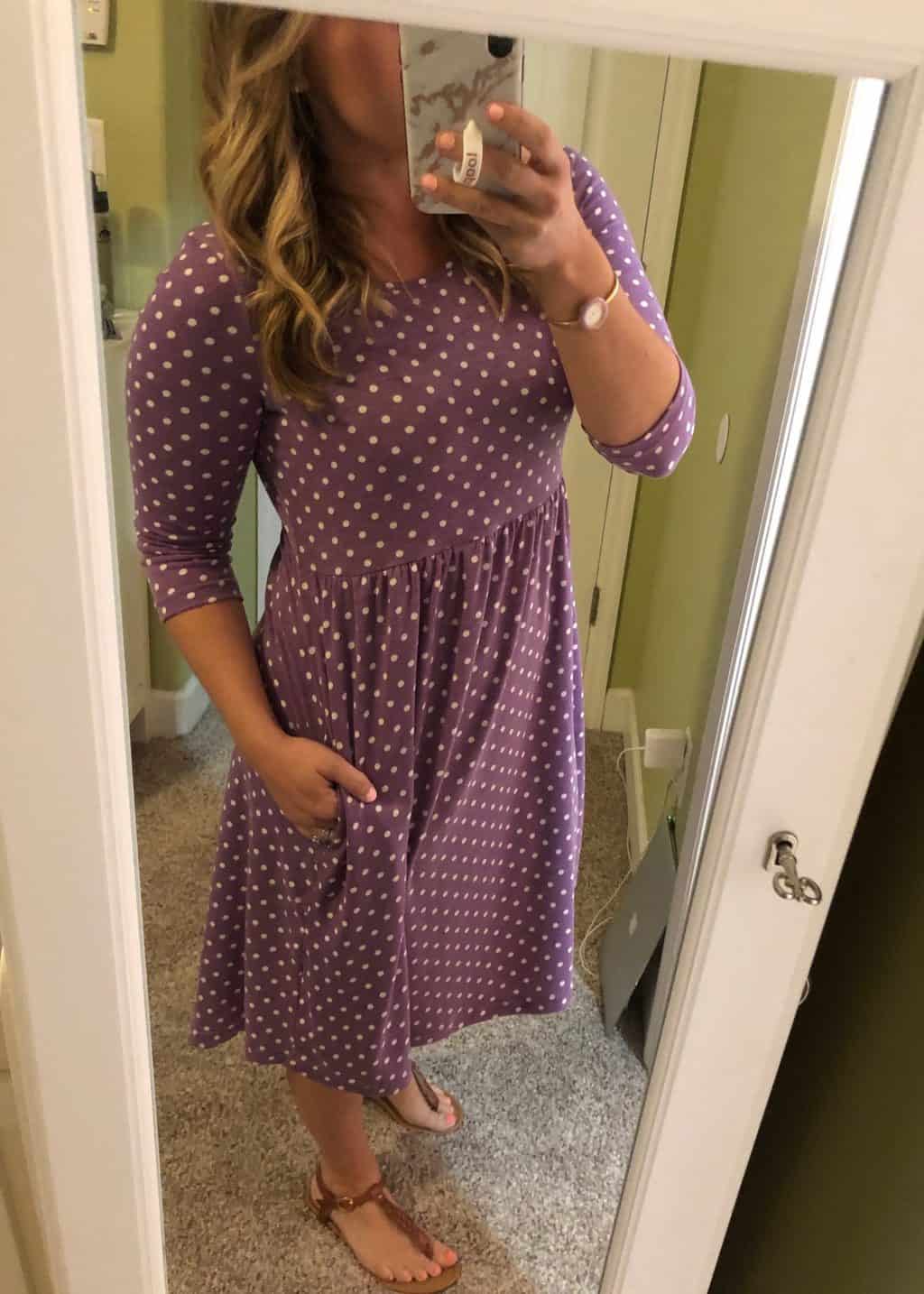 I also kept this one! I LOVE the pockets and the cute button detail!
It does run small so size up.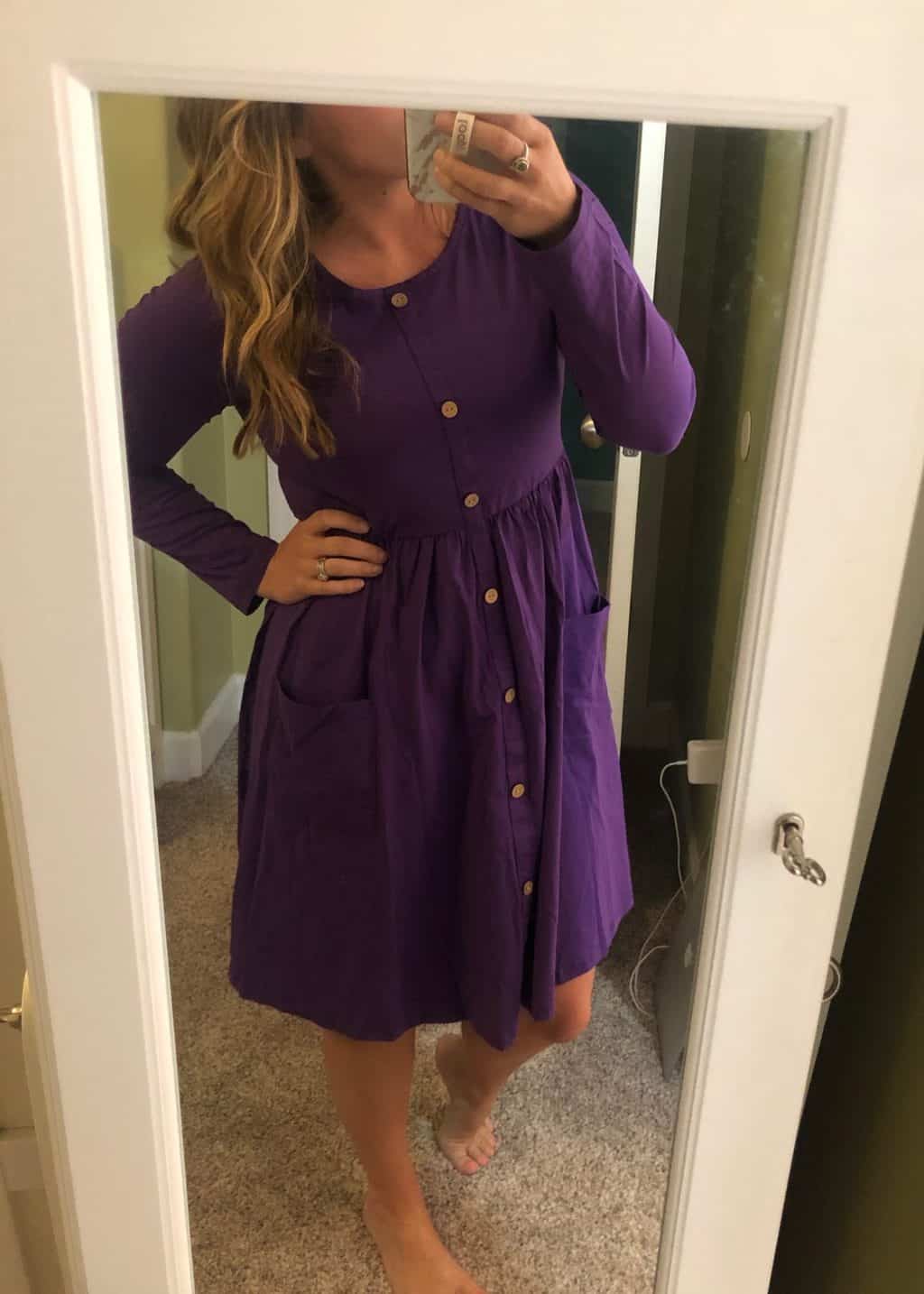 I debated doing a top and skirt combo and love this top!
This skirt has been one I wear all the time. I love pairing it with t-shirts but it dresses up great too!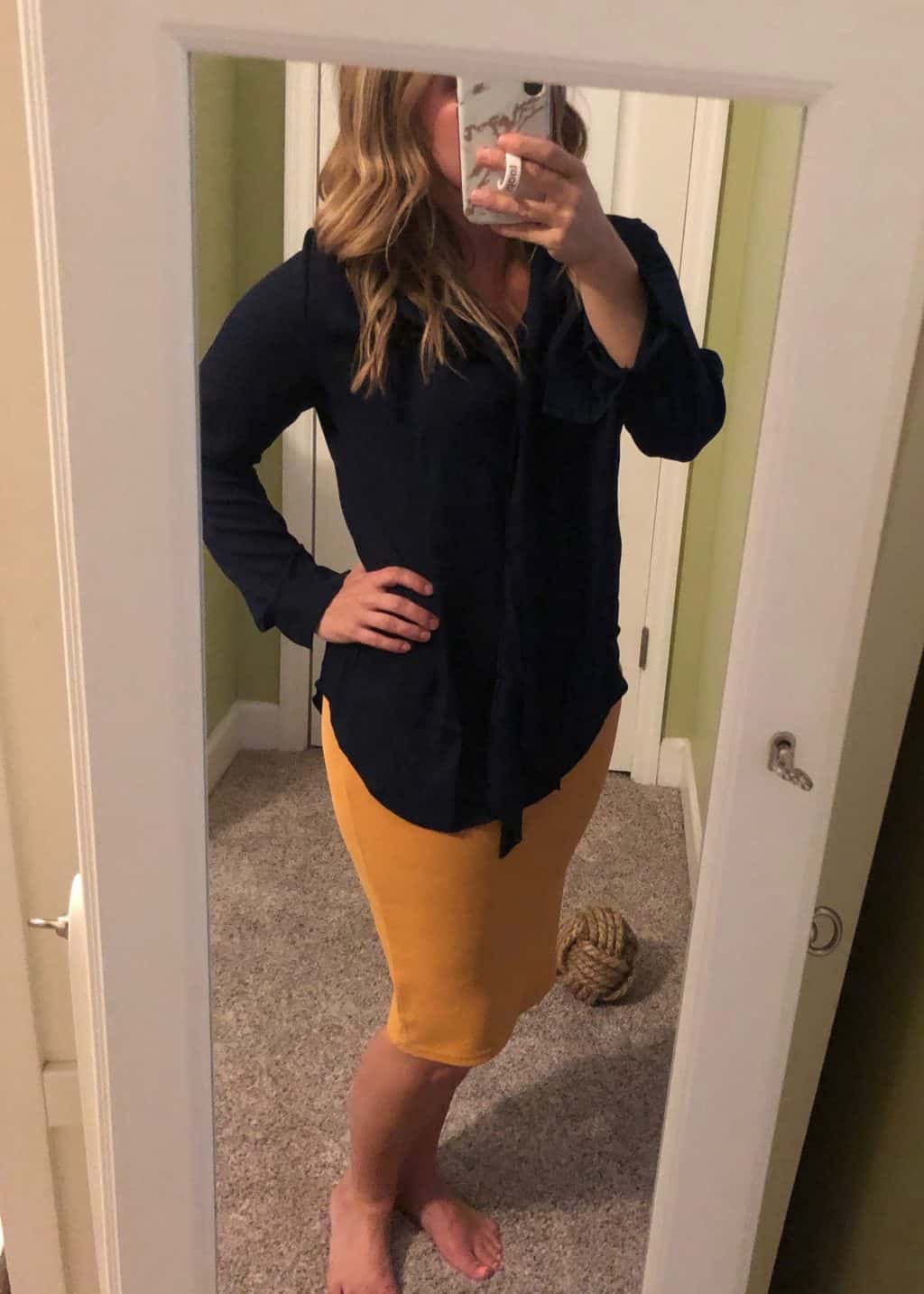 Everyone on Instagram LOVED this look but Zach gave it a veto so I returned it, but I do LOVE it and think once steamed it looks very pricey and not at all like it's from Amazon!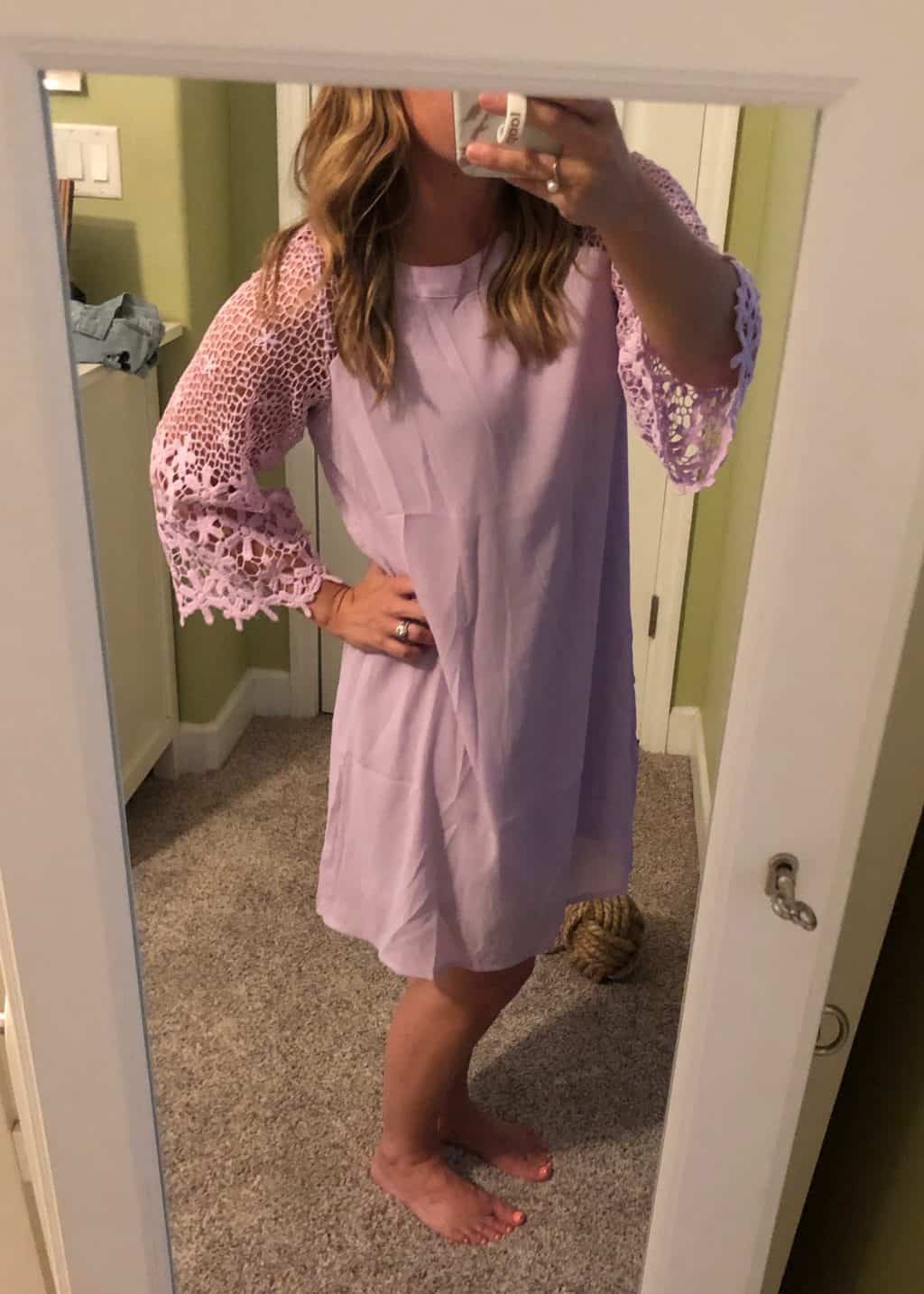 This is a comfortable and cute option that would be great to toss on in the summer!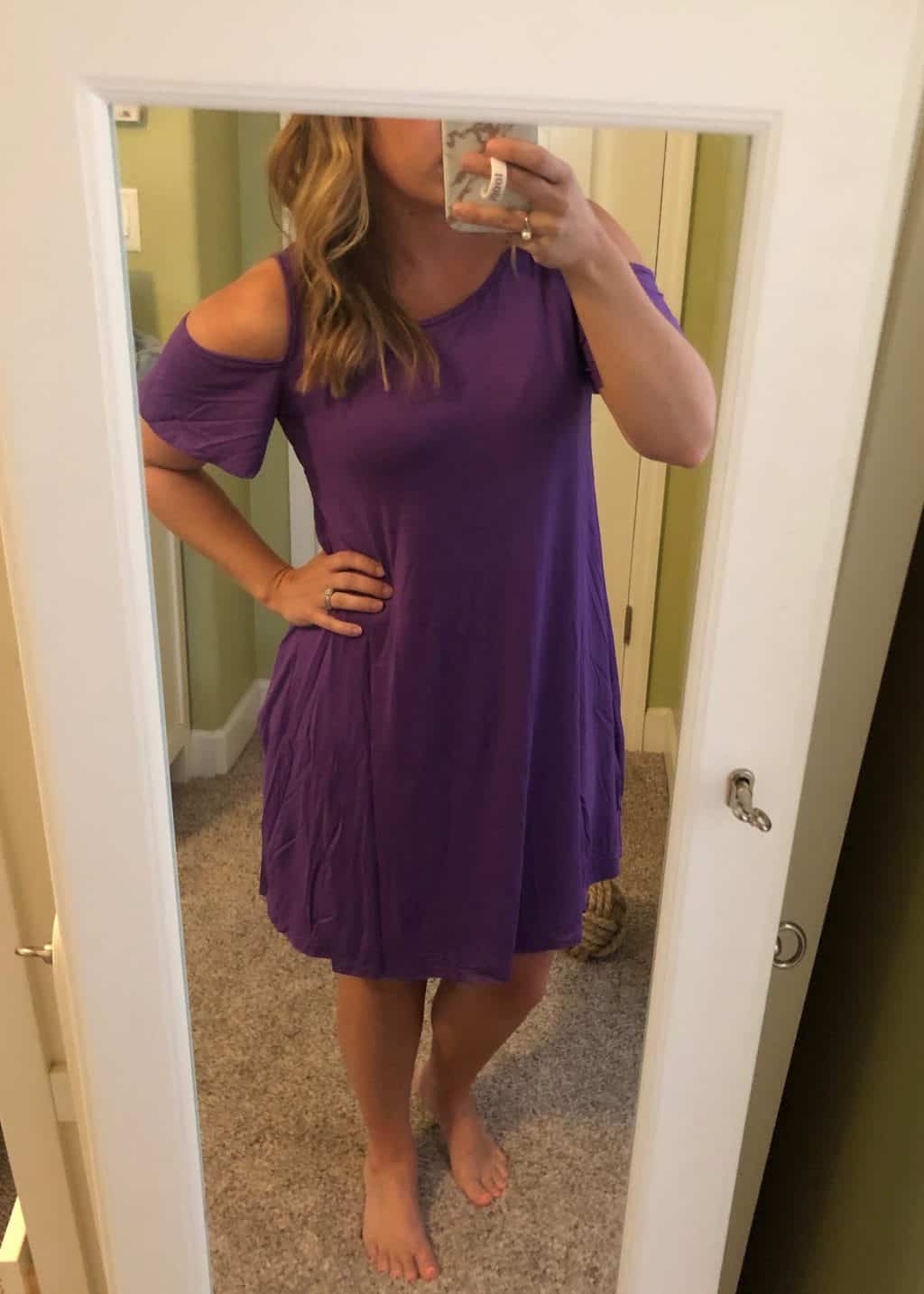 I have this exact dress in the light blue and LOVE IT. I kept this one because I know I'll love it just as much as the light blue (it looks darker here but it's NAVY).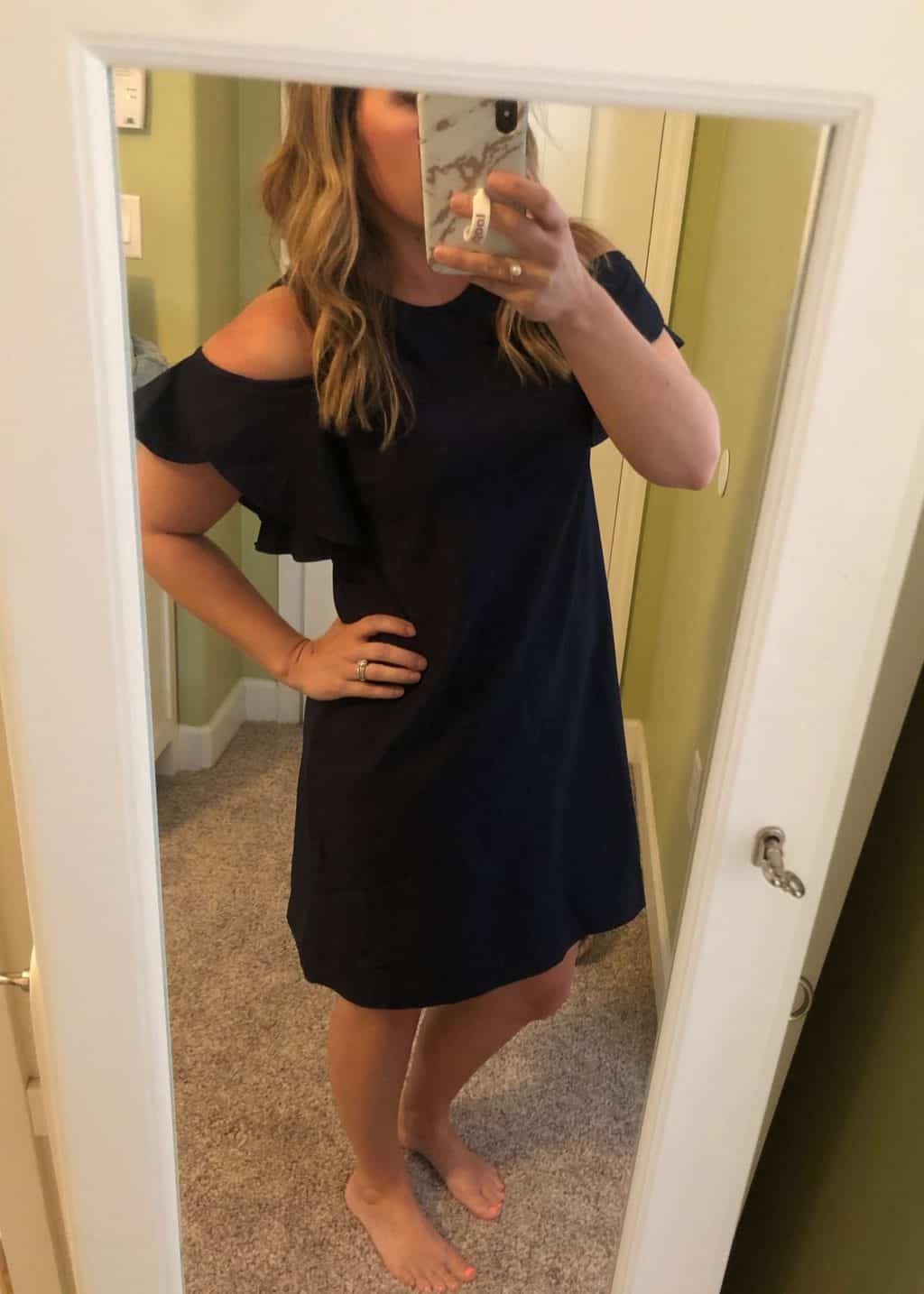 I also kept this one and it was a split decision morning of Easter as to which one I'd actually wear. I ADORE this so much and I don't have a whole lot of green in my wardrobe so it's a nice addition.
I also think it'd work well in all seasons!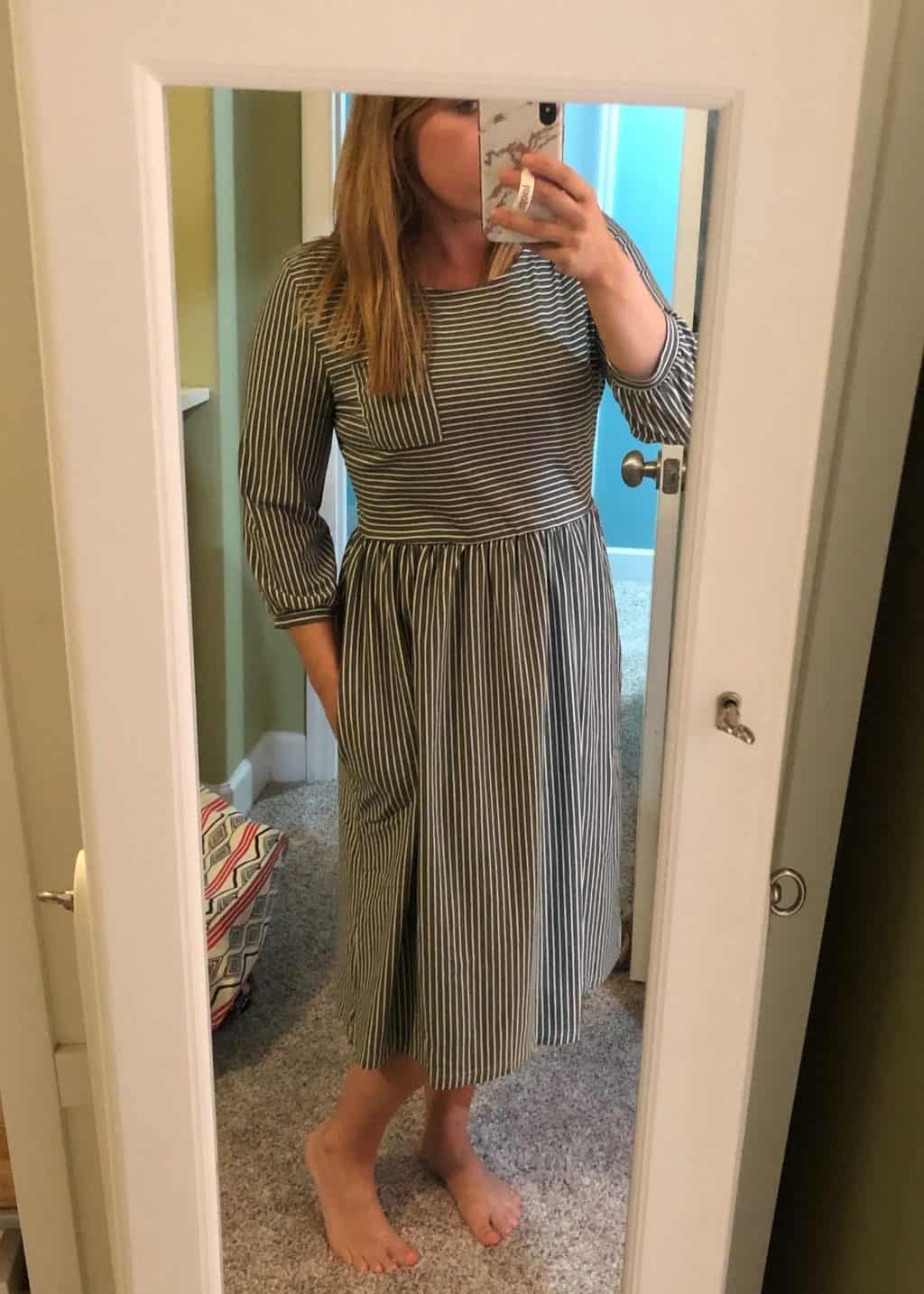 I wear this hoodie dress on the regular! So comfortable!
And y'all I'm SO EXCITED that I found a link to my exact shoes for y'all!!! Under $15 Whoop Whoop!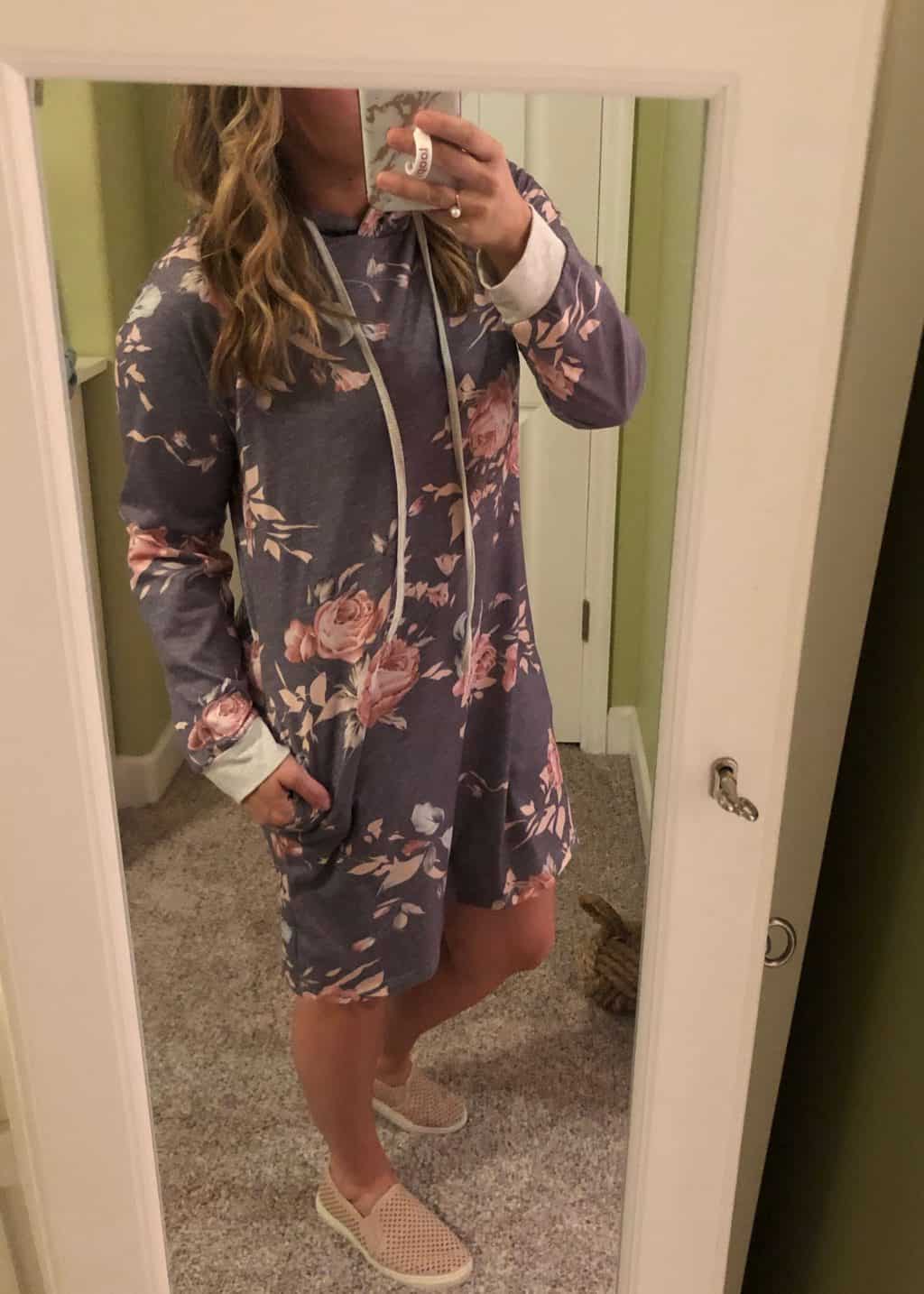 I love my shirt from Oh Yeah Apparel
I paired it with this kimono which is my most worn kimono! I always find different things that it works well with!
And, of course, my favorite Old Navy shorts!
And my must-wear to Disney World flip flops. Pricey…but y'all worth EVERY penny.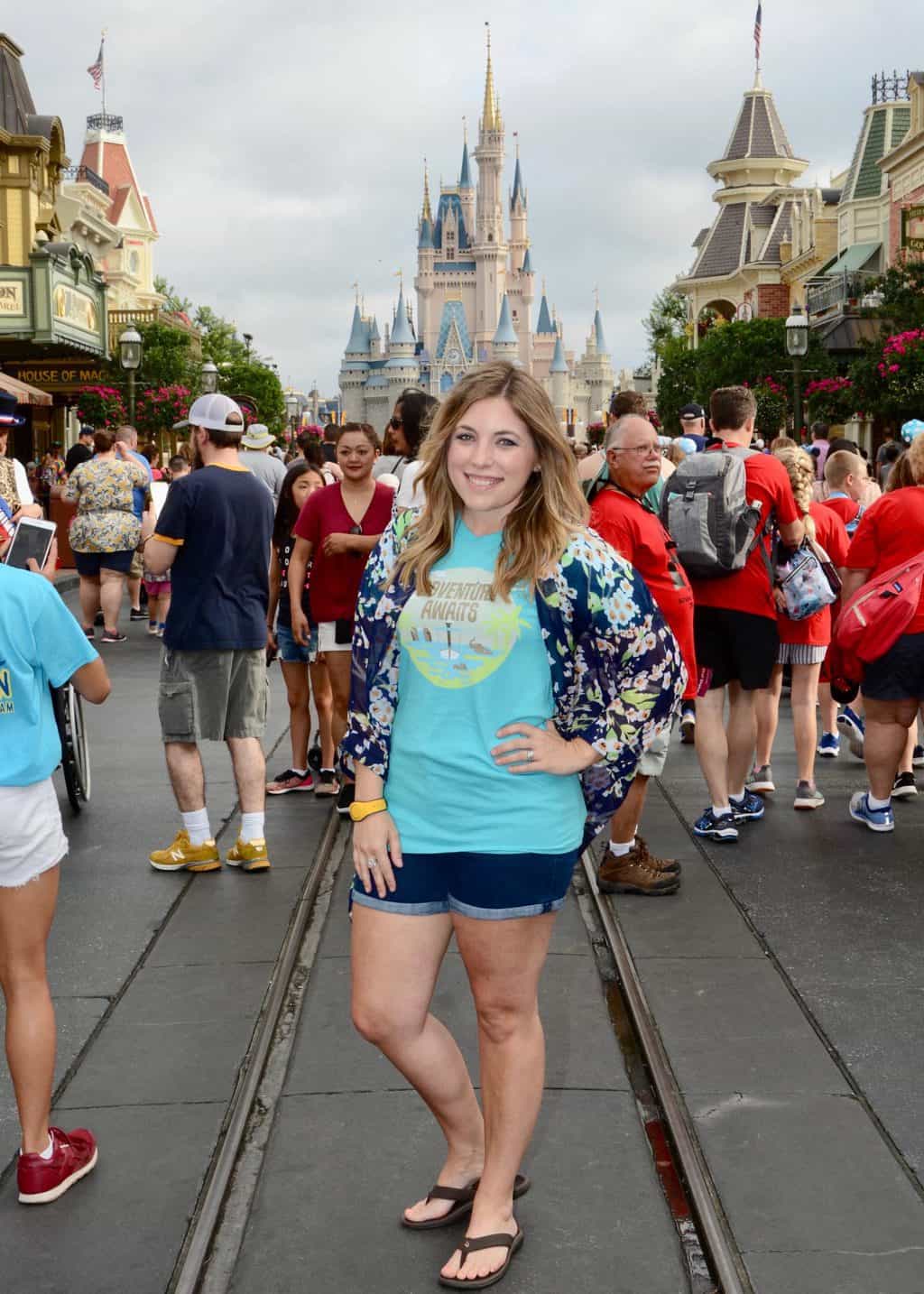 Another fun dress to add to my collection 😉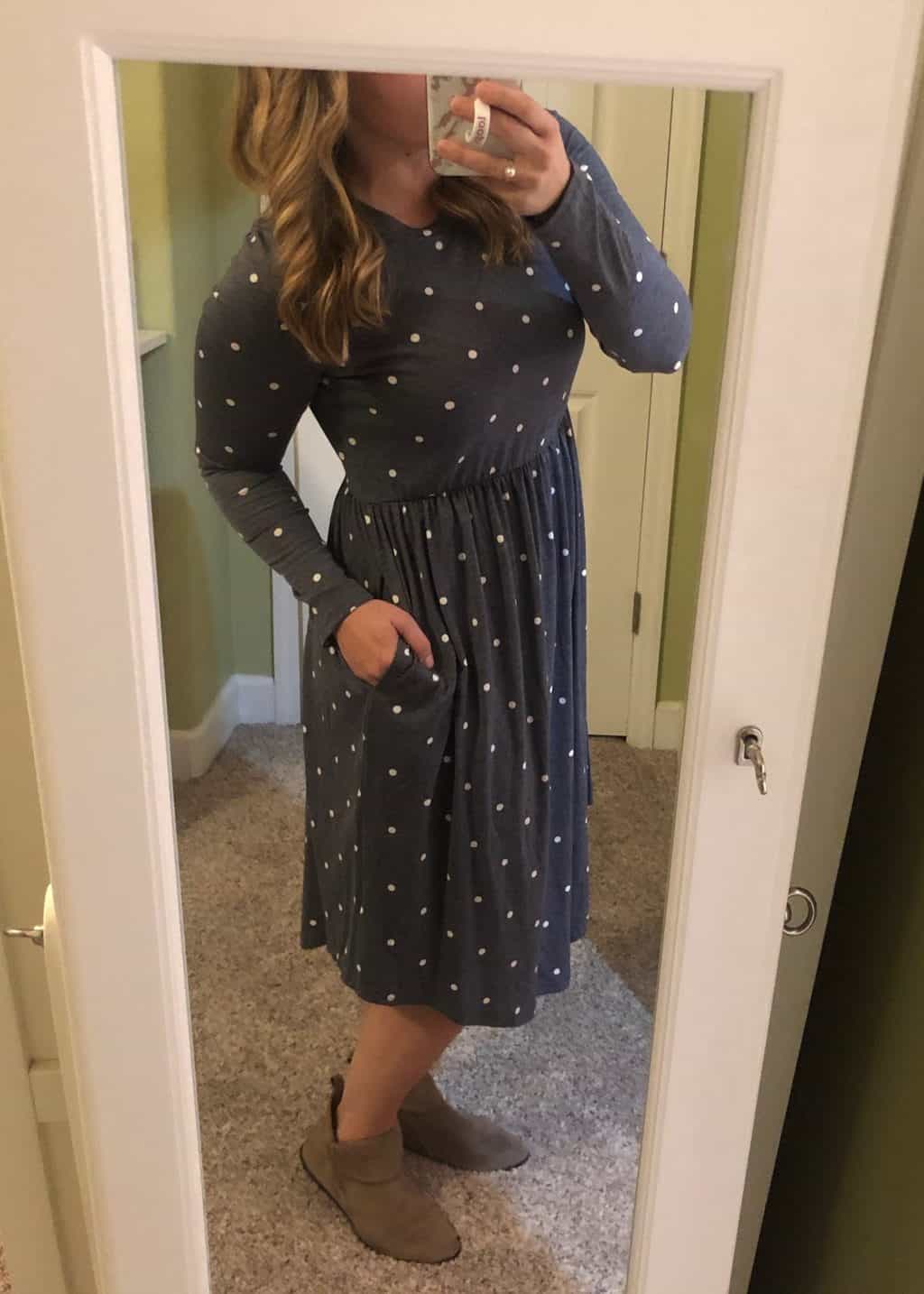 Yup, I bought the waffle shirt in two colors! I love the black…it was a bit sexy haha Zach was like "um you need to save that for date night"
I don't have a link for my exact shoes, but these are similar!
I also got my hat used from another Disney mama but I found this one that is super similar and a great price!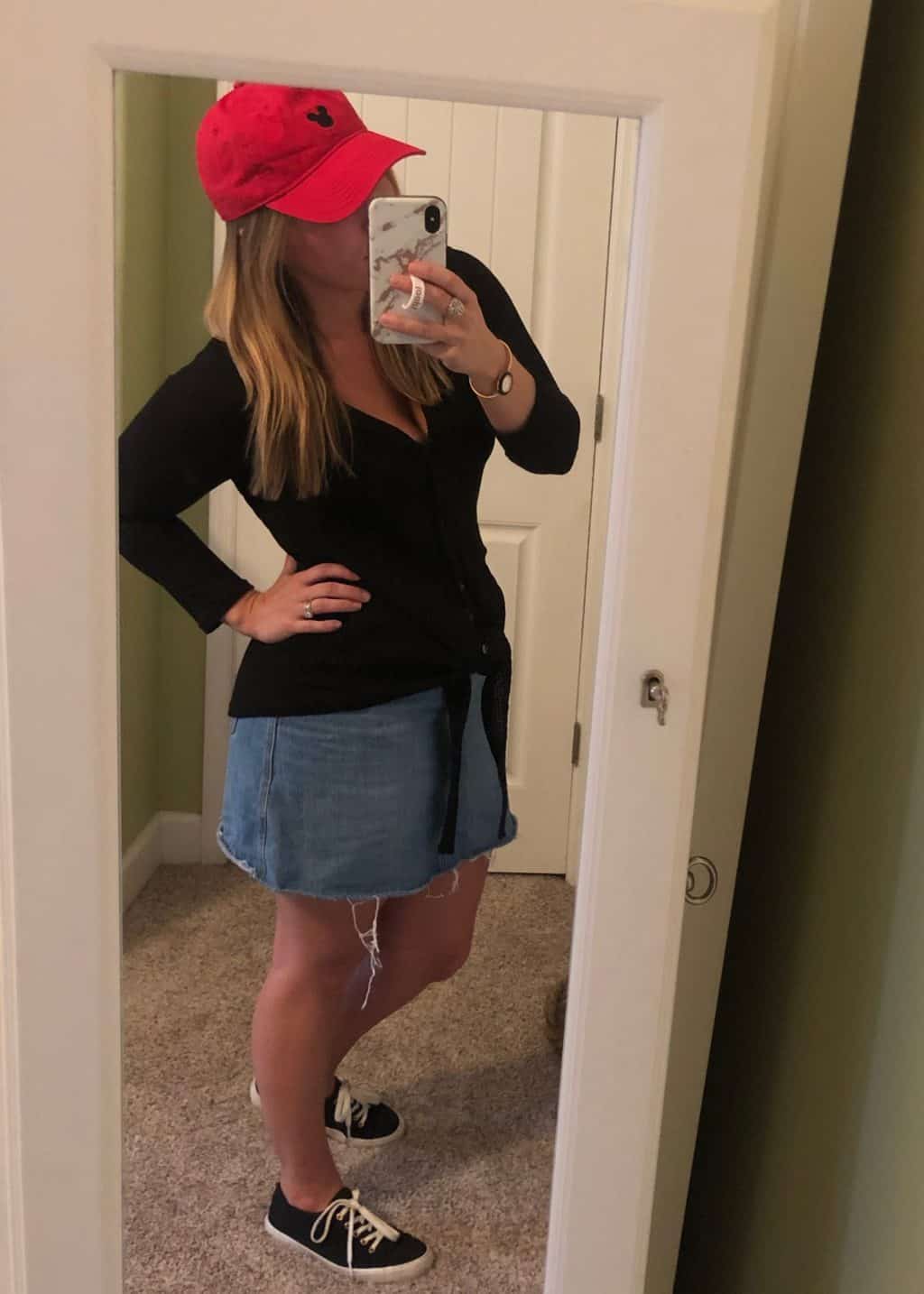 You Can Shop All My Looks for April Here (Scroll Through to See 'Em All!):
What I Ordered in April:
I had quite the time coordinating Easter outfits this year! I really loved how they all came together though and it's fun for the kids to have some new Spring items in their wardrobes…especially with Kye and Britt both moving up in sizes and needing new stuff!
You Can Shop Our Easter Looks Here: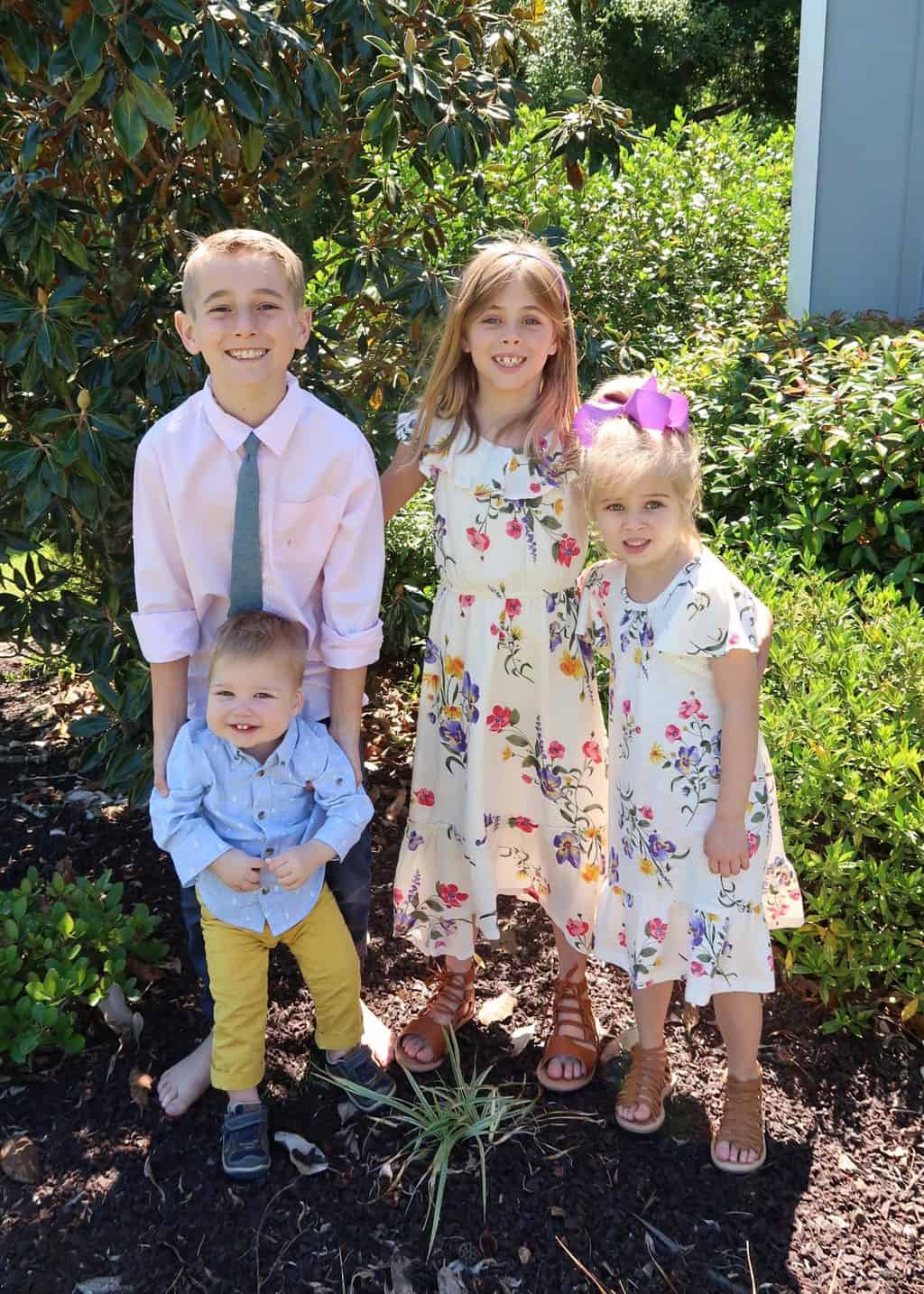 As many of y'all know Tess had a FAVORITE bathing suit for a couple of years that was watermelon themed and she loved being called "Miss Watermelon."
Well she finally outgrew it (but, yes, I'm treasuring it FOREVER) and I've been on the hunt for a replacement!
I got TONS of great suggestions and I appreciate them all!
It did crack me up that this one kept being sent to me…is it a watermelon? Or a strawberry?
Even though it's a strawberry it lead Tess and I down a new path for her theme this year…
Here's the non-watermelon strawberry suit 😉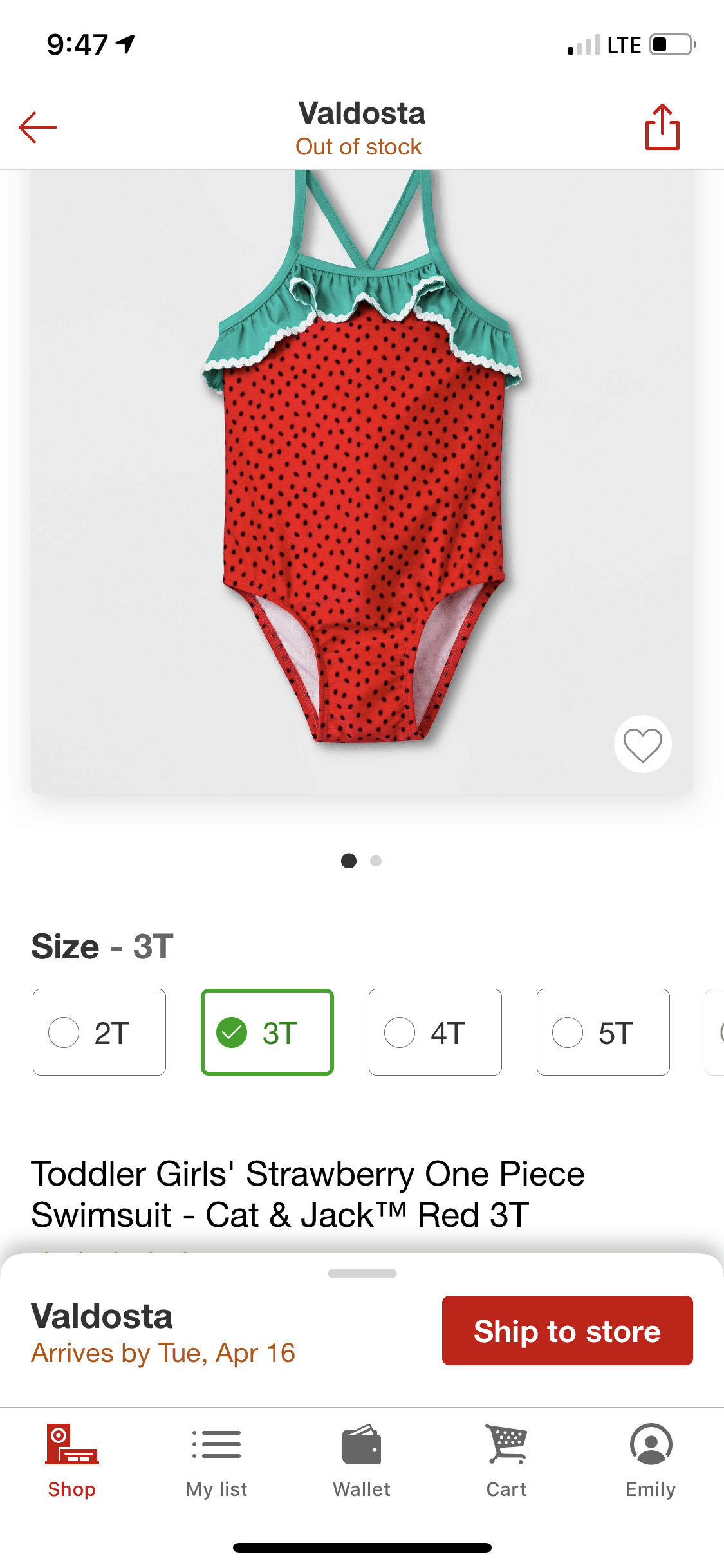 We hunted down a watermelon suit but Tessie saw the strawberry options and she decided she really wanted to be Miss Strawberry this year!
Tessie decided on this suit and I LOVE IT on her!
Britt also got a new suit for summer. It's tricky with her because she's SO tall! We either get too tight in the crotch or too baggy at the top so we roll with a little baggy 😉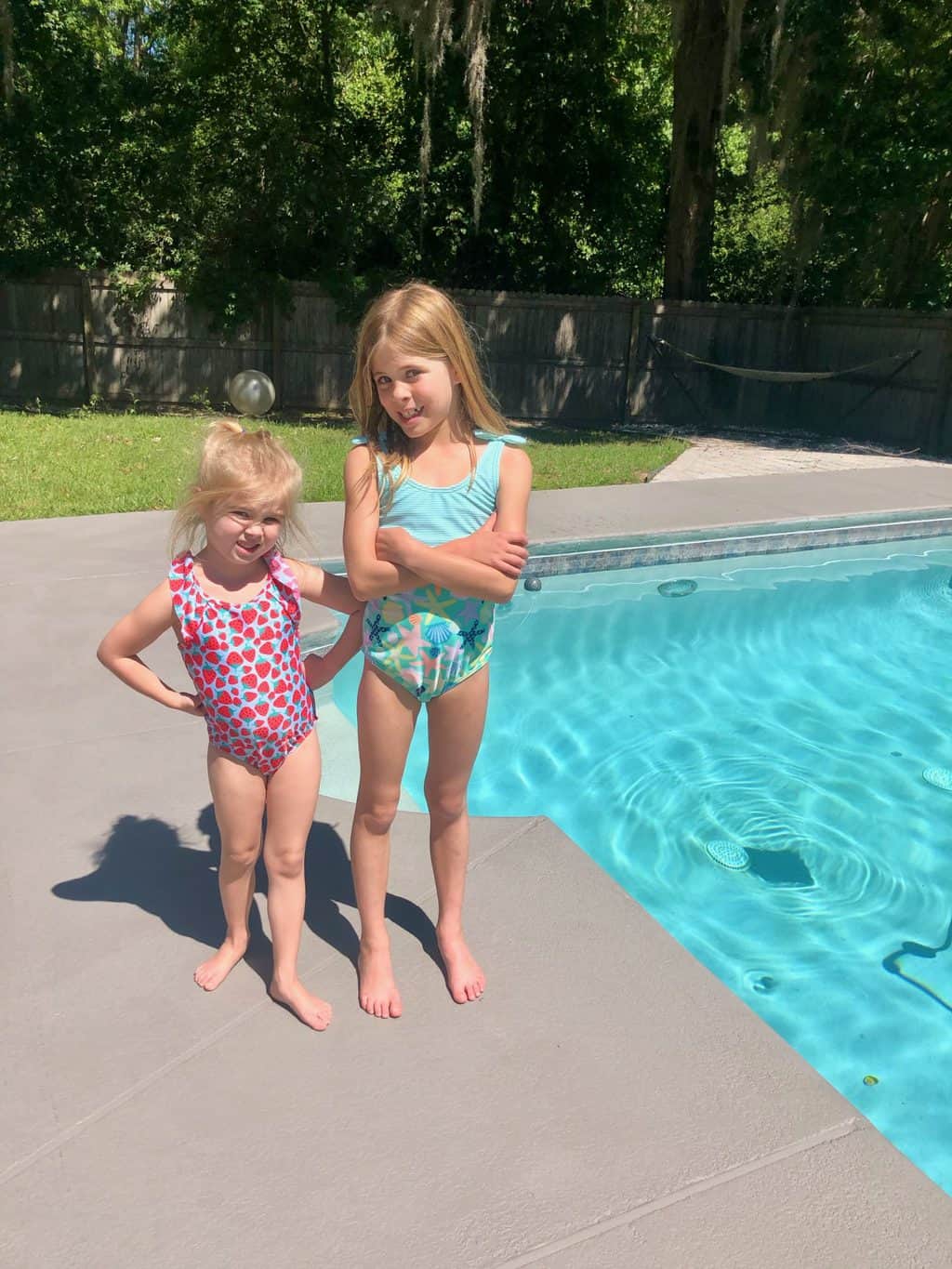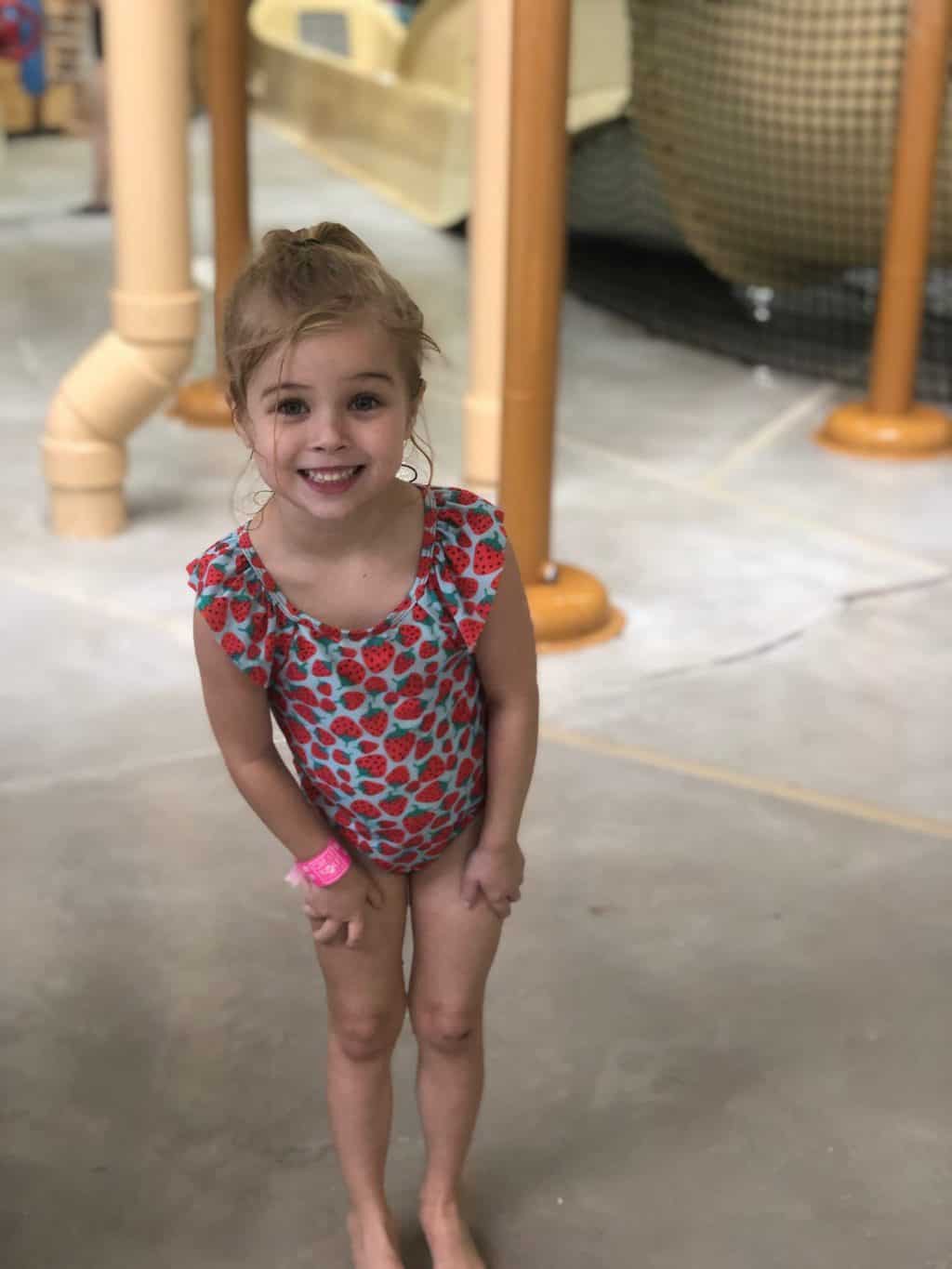 This month I was able to work with the movie Ugly Dolls and purchased Ugly Dolls outfits for the girls to use in the campaign.
The whole outfit is sold as a set from Walmart – you can find them here!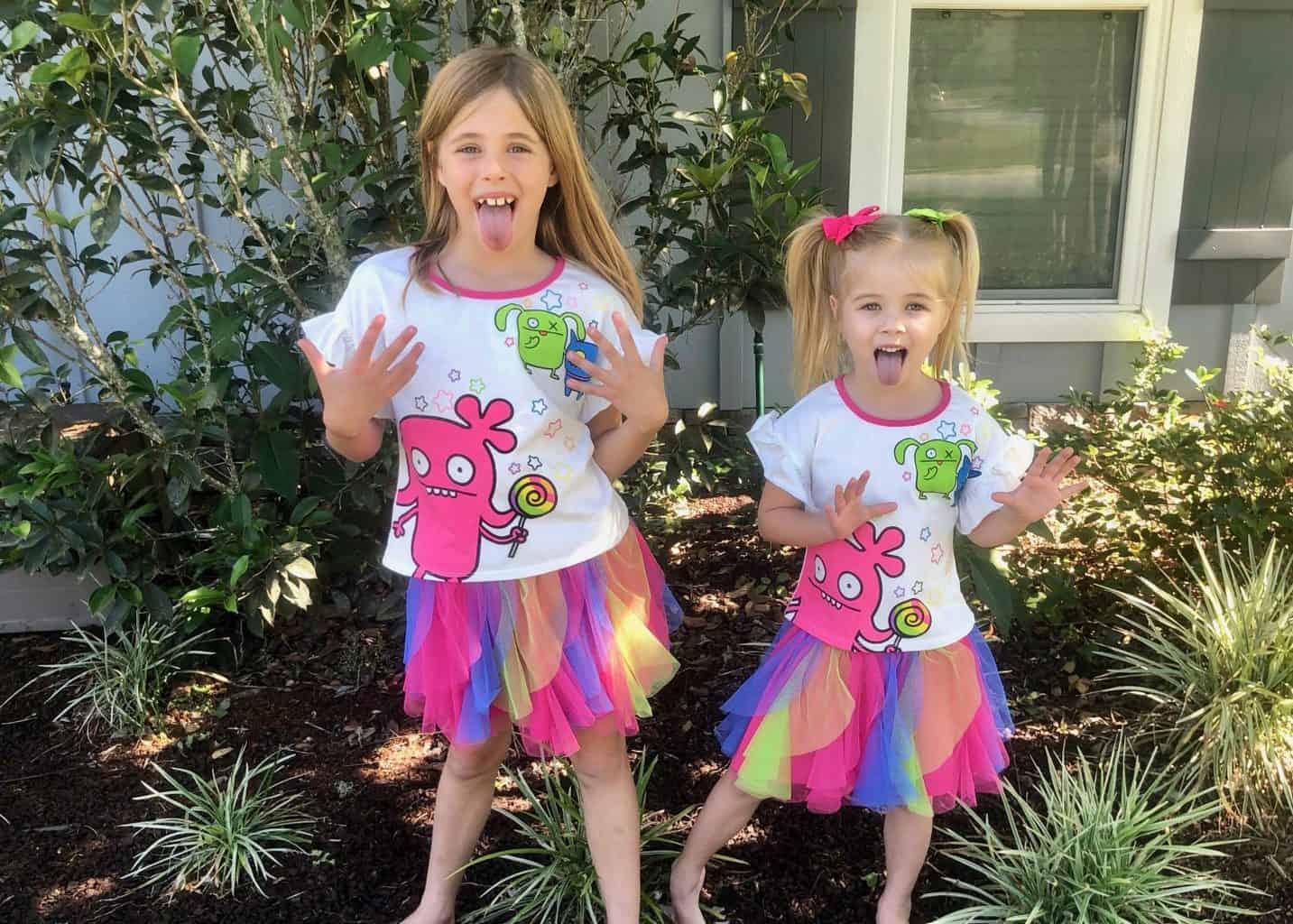 If you don't already use Bumkins bibs you should! They are my all time favorite bib!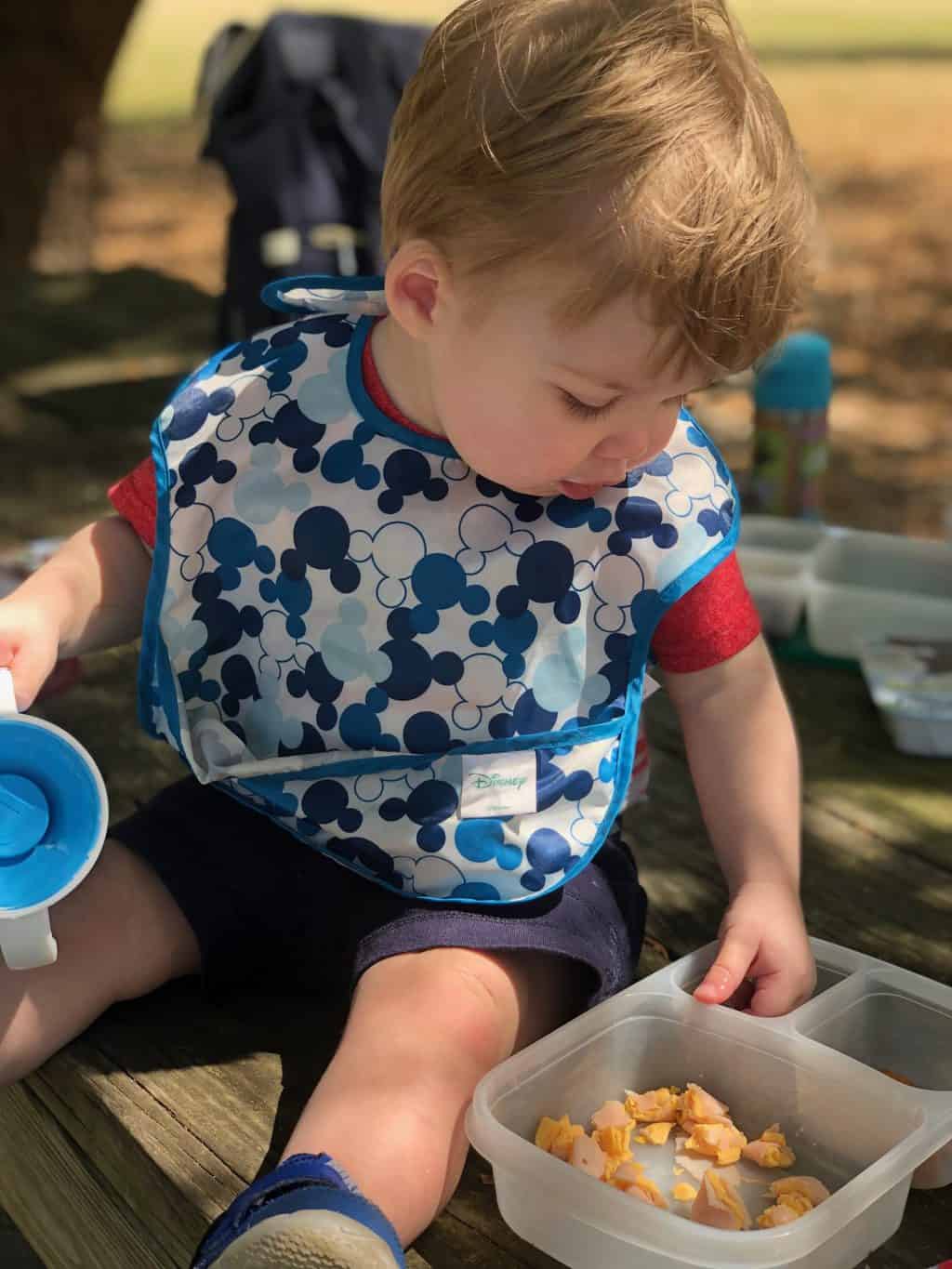 As I mentioned earlier, I read The Sun is Also a Star this month.
Not the best book of my life, but a fun read. Great for summer. Perfect for laying out and I'm crossing fingers that it'll be a cute movie too!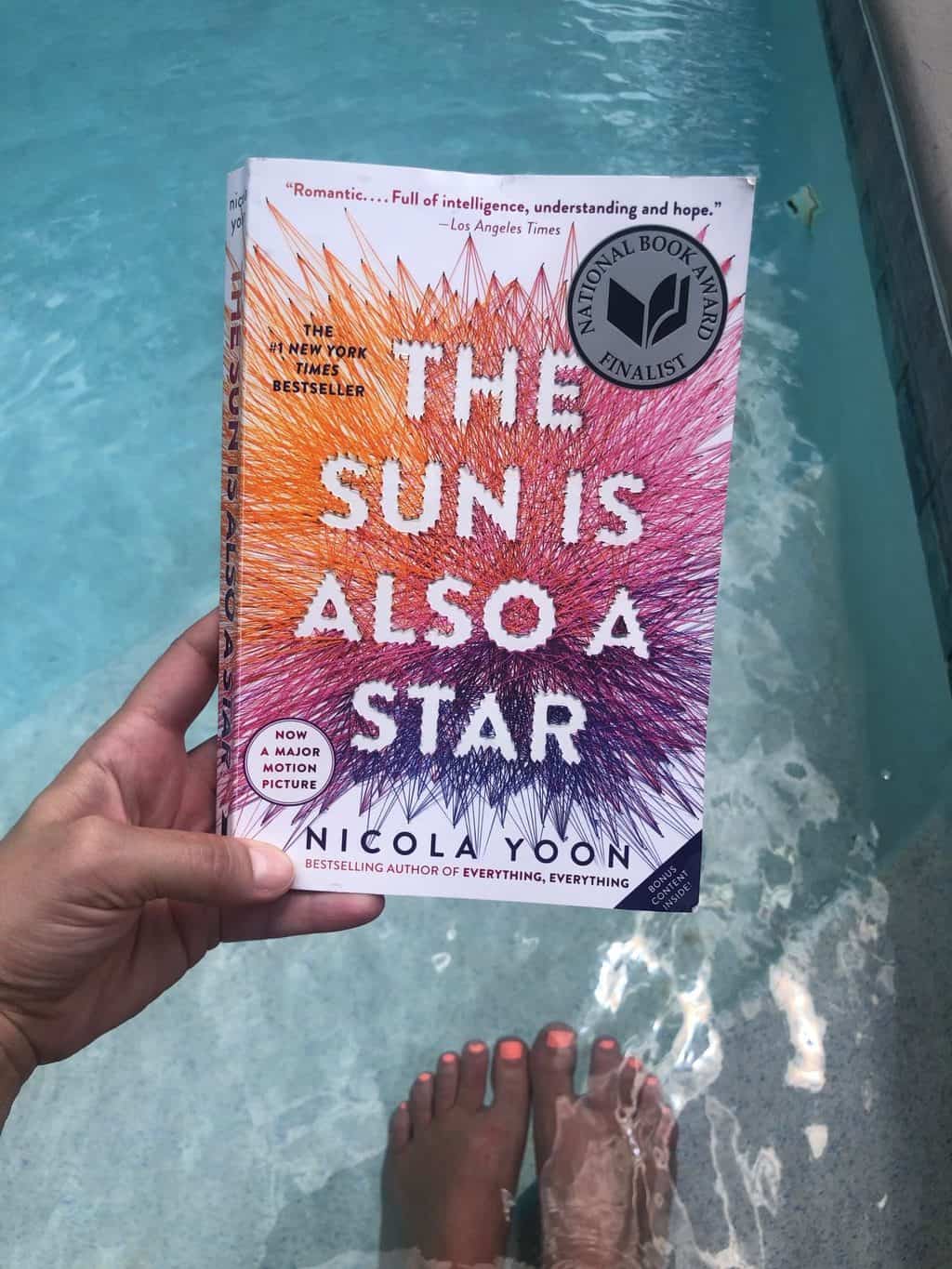 I also finished my personal growth book for the month (It's Not Supposed to be This Way) and started my new one: Girl, Stop Apologizing.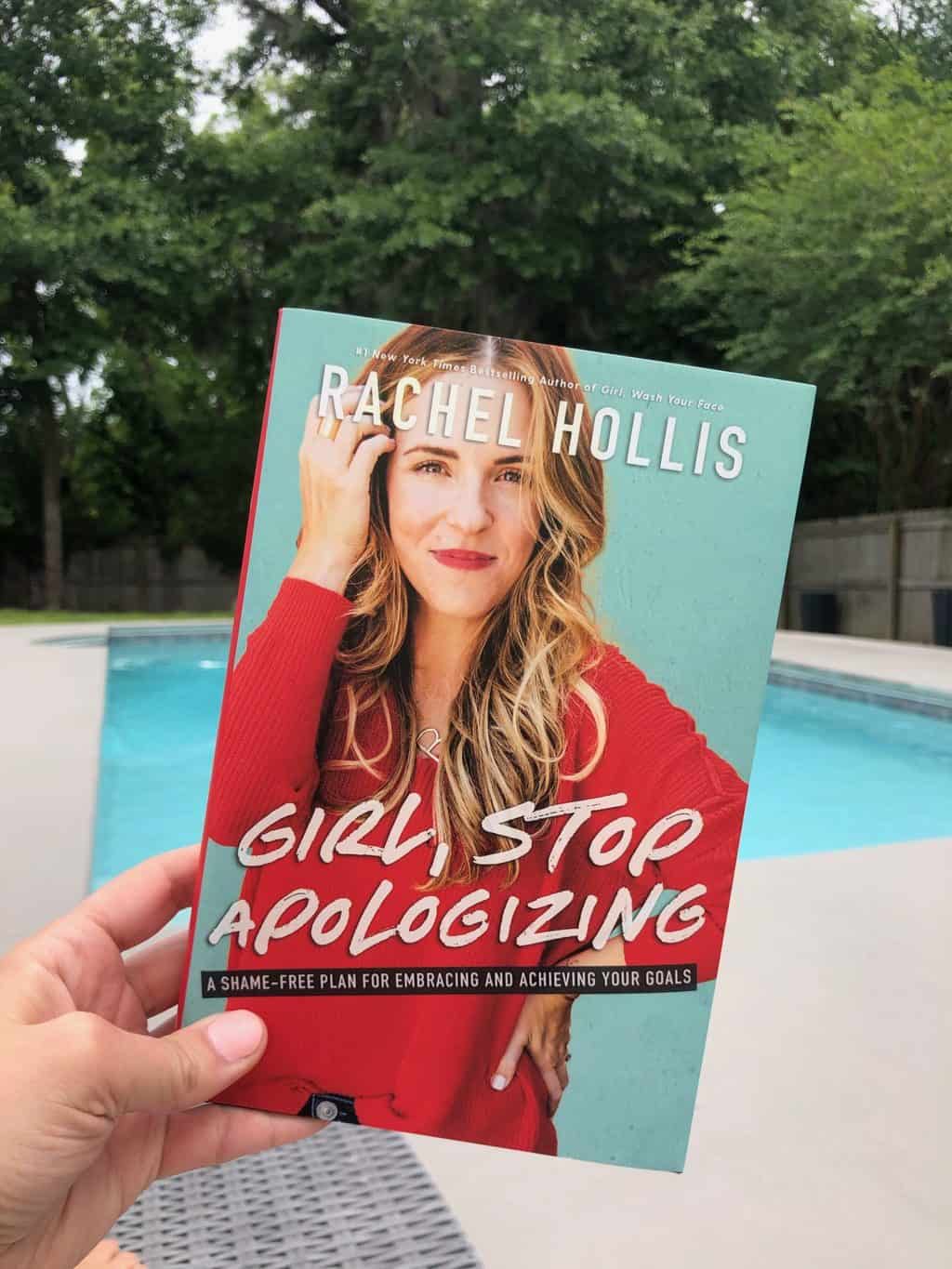 Occasionally I'm gifted things from companies and often I don't accept or I do but don't share because the items are kinda a bummer.
However, this month? The kids were given a copy of What Should Danny Do? And they LOVED IT.
Like loved, loved it.
It's such a well done book that really teaches the value of the power we have to choose. Make good choices. Make bad choices. WE choose.
All three of the big kids loved it and Tess LIVED in the cape 😉 I will share more in our monthly recap but I can't recommend this book highly enough!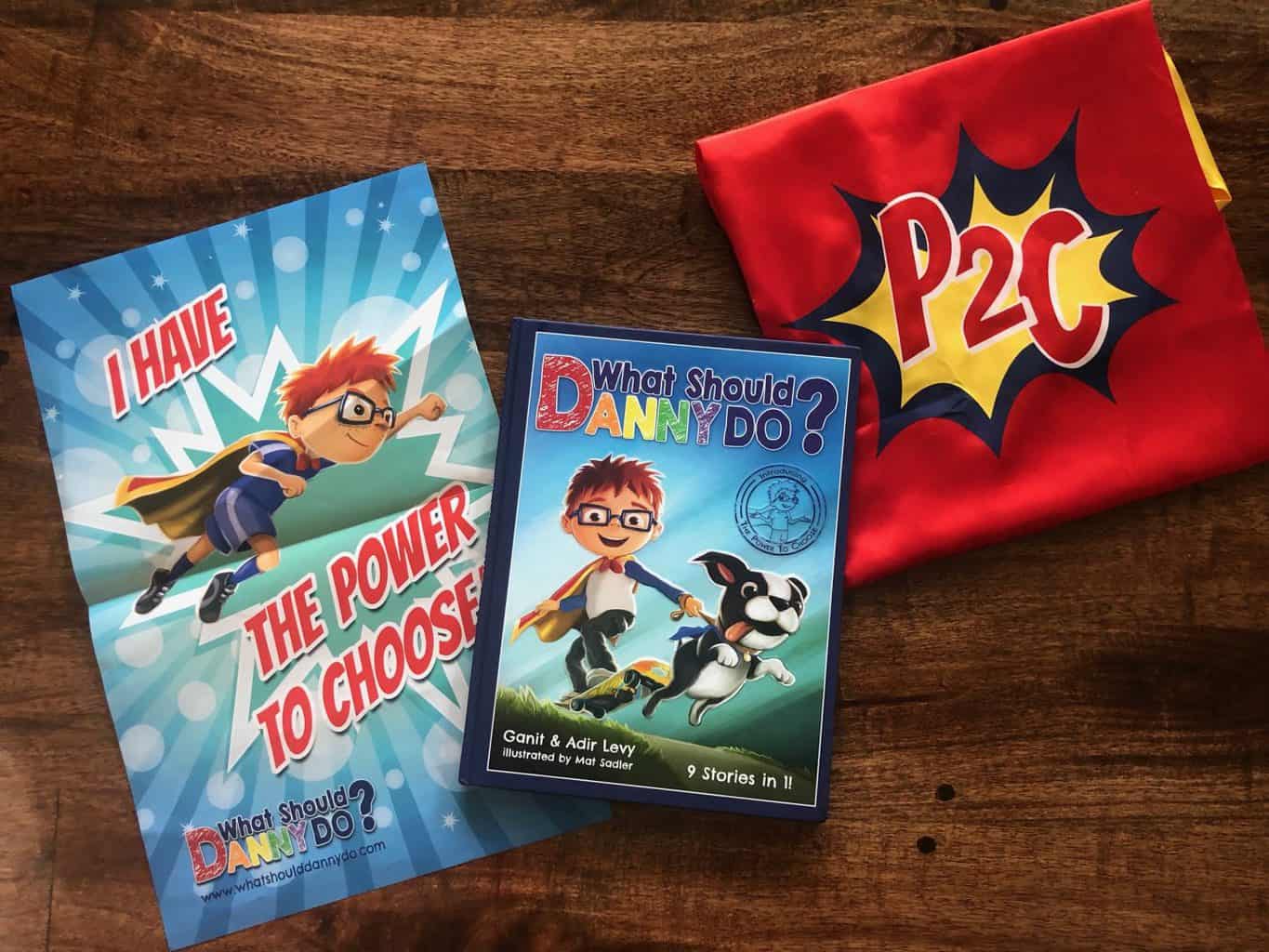 I have a sweet friend who has been through a LOT and she reached out to me to let me know about a game-changer book she has read and that she wanted to recommend to me for Zach in regards to his Multiple Sclerosis.
I started listening to Brain Maker on audio and I had to stop. I have a LOT going on right now (like a LOT a LOT) and I just can't handle this sort of knowledge at this moment.
I can tell it's going to be a big deal and a BIG change for our family and I just can't make that change yet.
And the reality is? Once you know something…you can't un-know it.
While I want to do everything possible for Zach's health…he and I agree: preventing auto-immune stuff for our kids is HUGE.
So any sort of food change wouldn't/won't just be for Zach but for our entire family. Which will be a HUGE CHANGE.
So I'm literally pressing pause on this for a minute 😉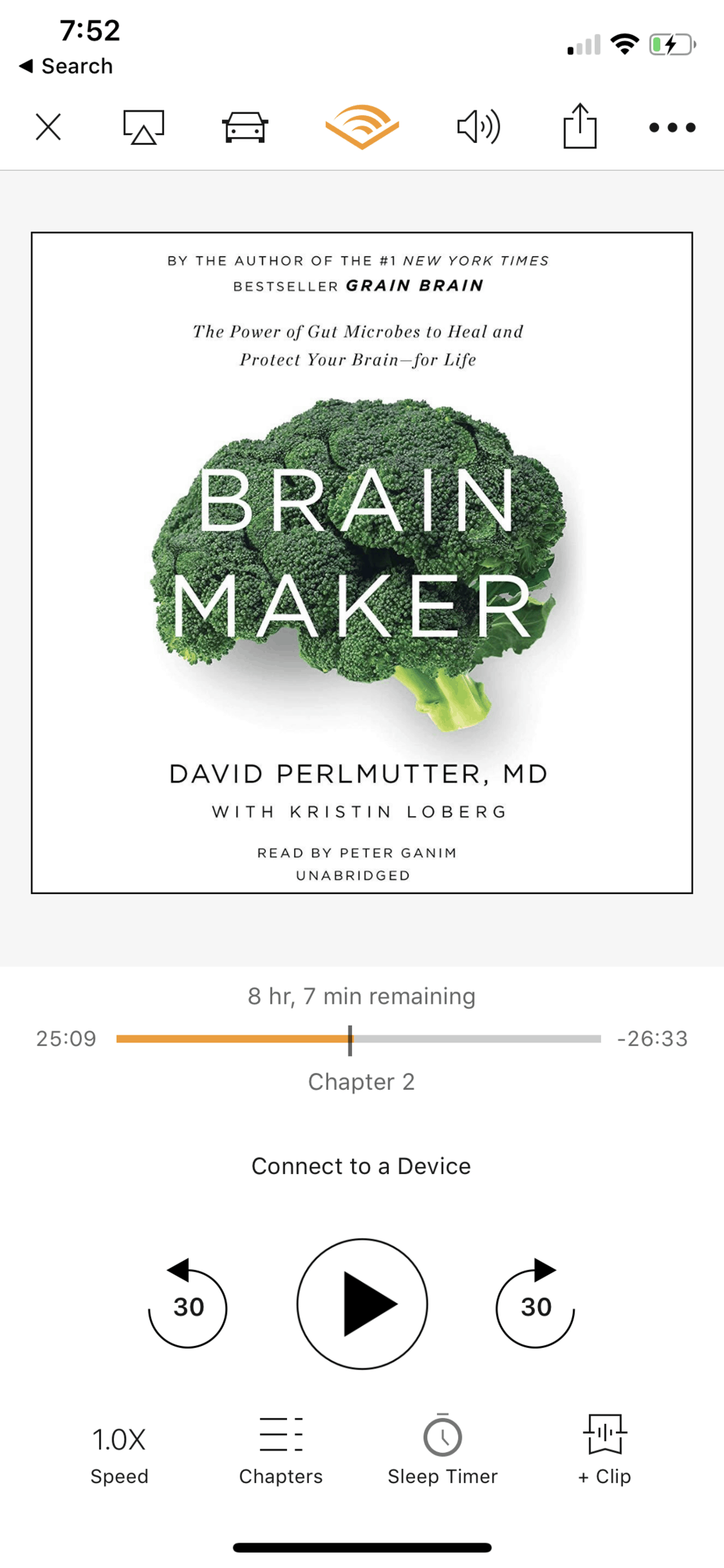 I finally got Zach to watch I, Tonya and y'all if you haven't seen it you need to!!! It's SO GOOD!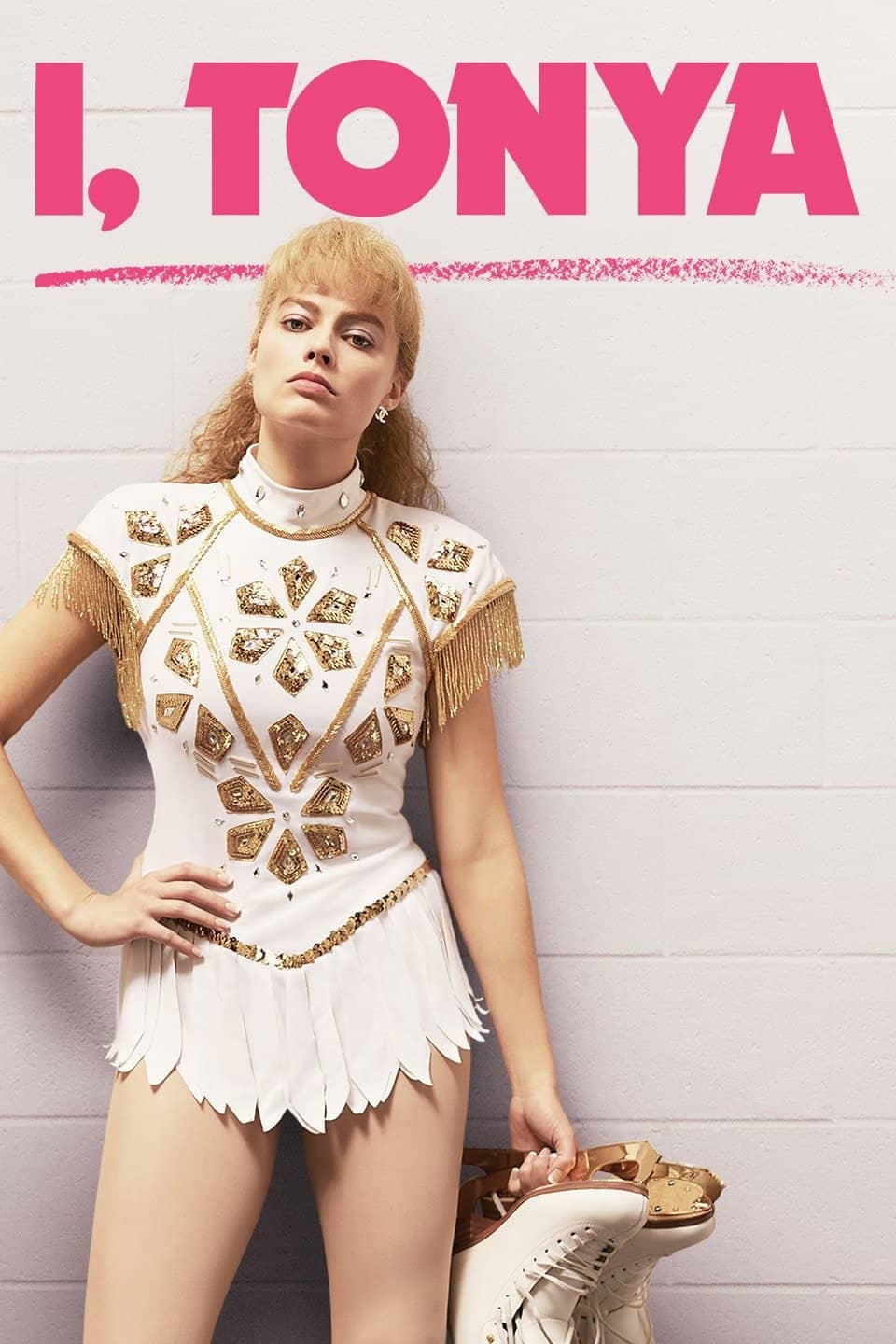 I'm going to keep recommending these sunglasses y'all! They are AMAZING!!!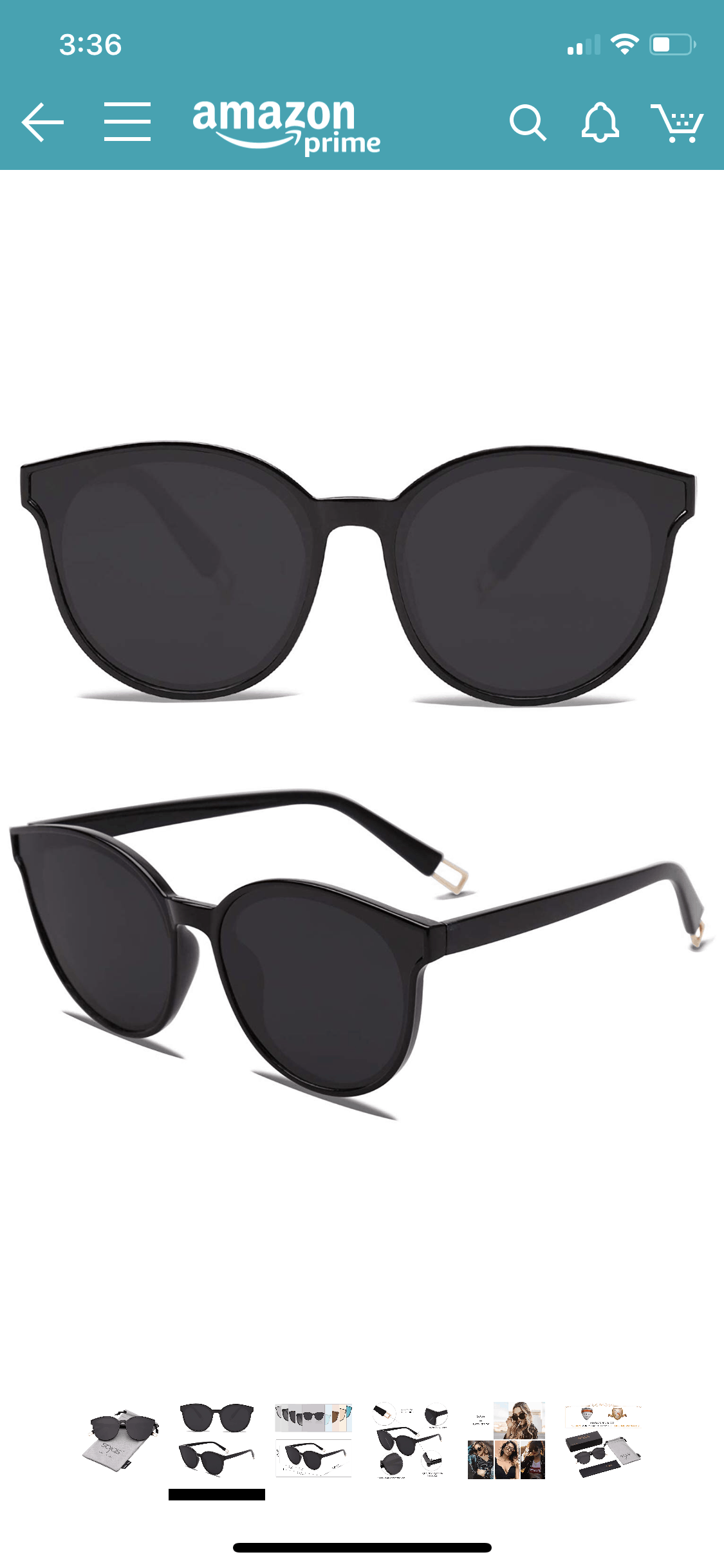 I ordered this shirt for Courtney's birthday this month and really want to get it for myself too!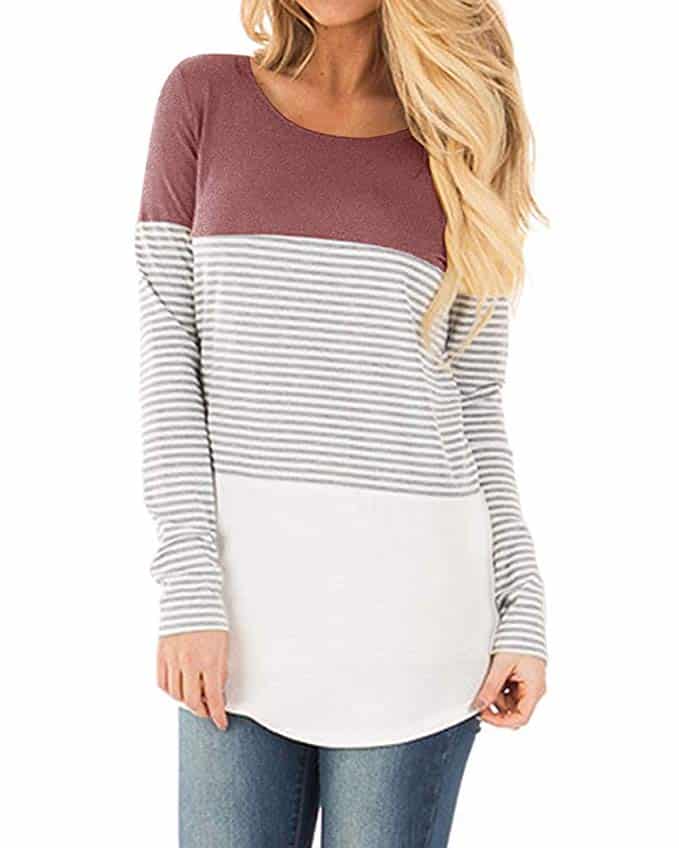 Keep an eye on this super cute truck! It will randomly drop in price…I snagged it for $5.29 and stuck it up for Christmas for Spear 🙂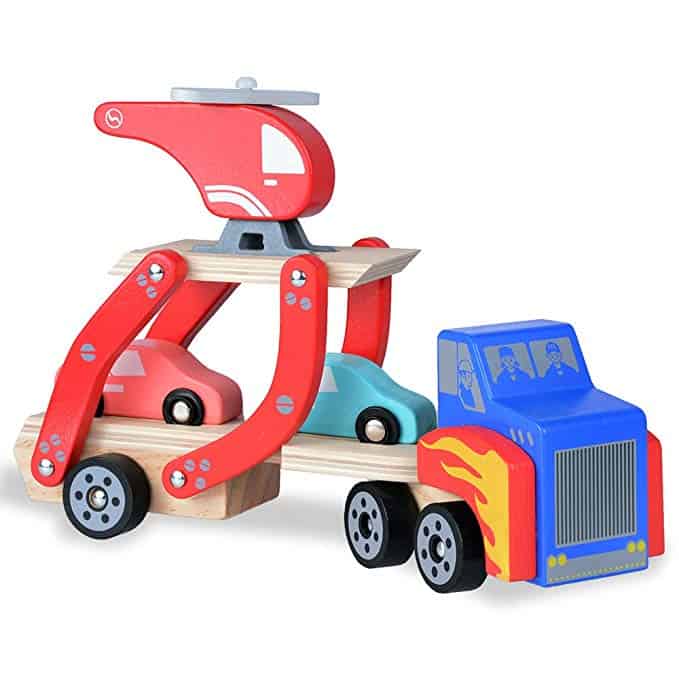 My great-niece turned one this month and I wanted to be sure to send a gift and, of course, I wanted to make sure it was Disney style!
I purchased these adorable Disney blocks and this cute soft book (Spear has it and LOVES it).
We have a large extended baby gate already but I invested in a second one this month to be able to block Spear off in the kitchen! I love our open floor plan but man it makes it hard to block off a room 😉
This gate is AWESOME. It's super, super lightweight which is a HUGE advantage for me as our other one is metal and a PAIN for me to move around.
It also attaches together very easily to make a confined play space for him! You can check it out here.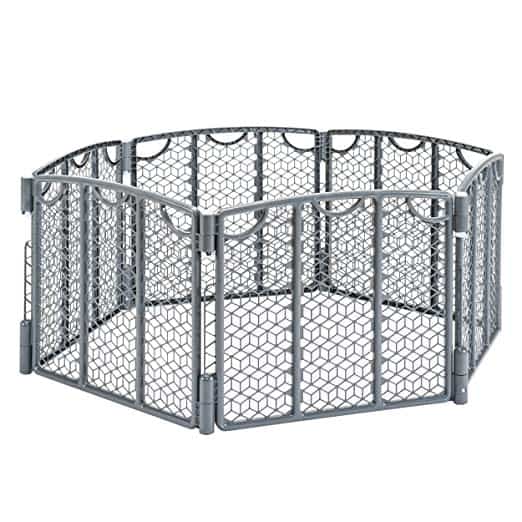 Another gift I got to stick up to save for Christmas was this camera for EACH girl. They both want one from Santa this year and this camera is GREAT. Kye has LOVED his and they are great quality!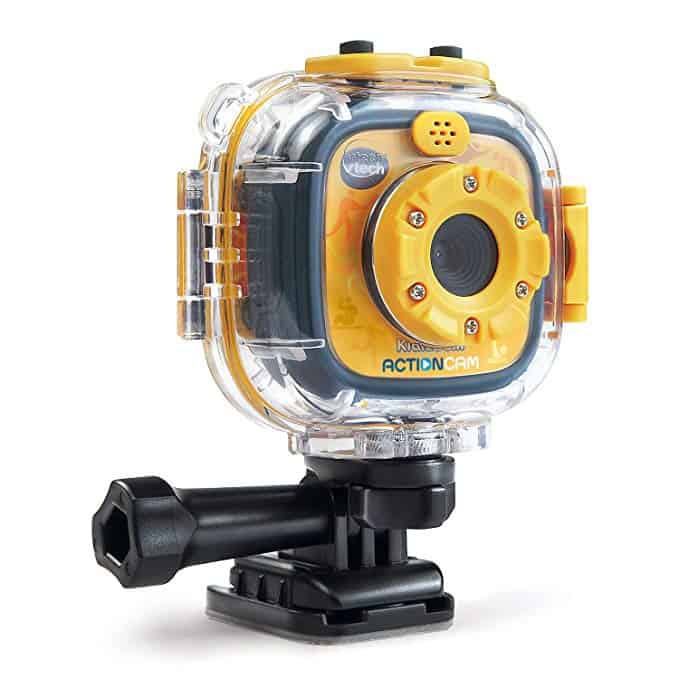 Summer is upon us! I went ahead and decided to invest in some good quality goggles for the kids. I was shocked to find SPEEDO brand goggles for this affordable!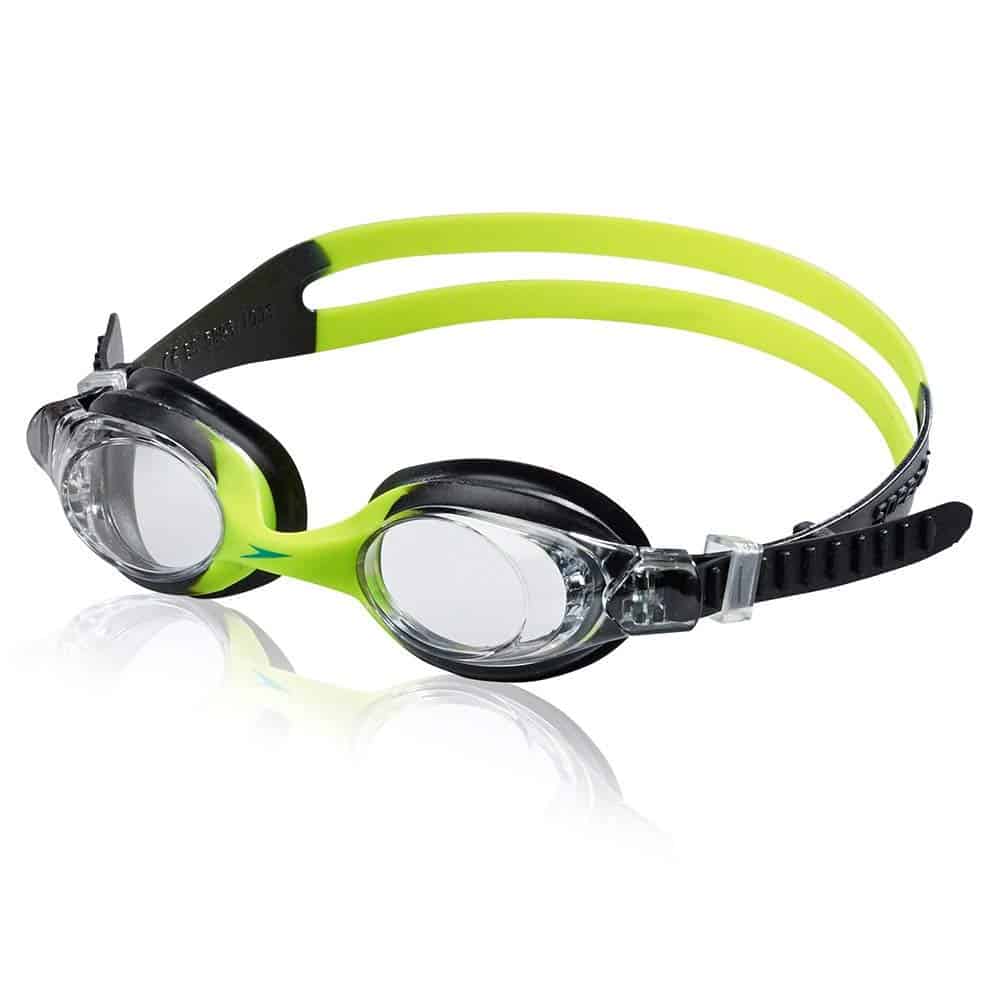 Whew there you have it! All the goodies I ordered or things I was loving from this month!
You Can Scroll Through and Order All The Items I Did This Month Here:
You Can See My Past Favorite Things Here: