If you're planning a trip to Universal Studios and are wondering whether to stay on property, this travel guide for Universal's Loews Royal Pacific Resort will help you decide!
Universal Orlando Resort is located in Orlando, Florida and is a short distance from the Orlando International Airport as well as other family travel destinations such as Disney World.
When it comes to making the decision whether or not to stay on property when visiting a theme park, I am personally not a huge fan of staying on site and have found there to be many advantages for staying in a nearby off-property location.
—–> You can read why I recommend not staying on property here!
However, there are circumstances where our family chooses to stay on property and situations where it may also make sense and be advantageous for your family as well.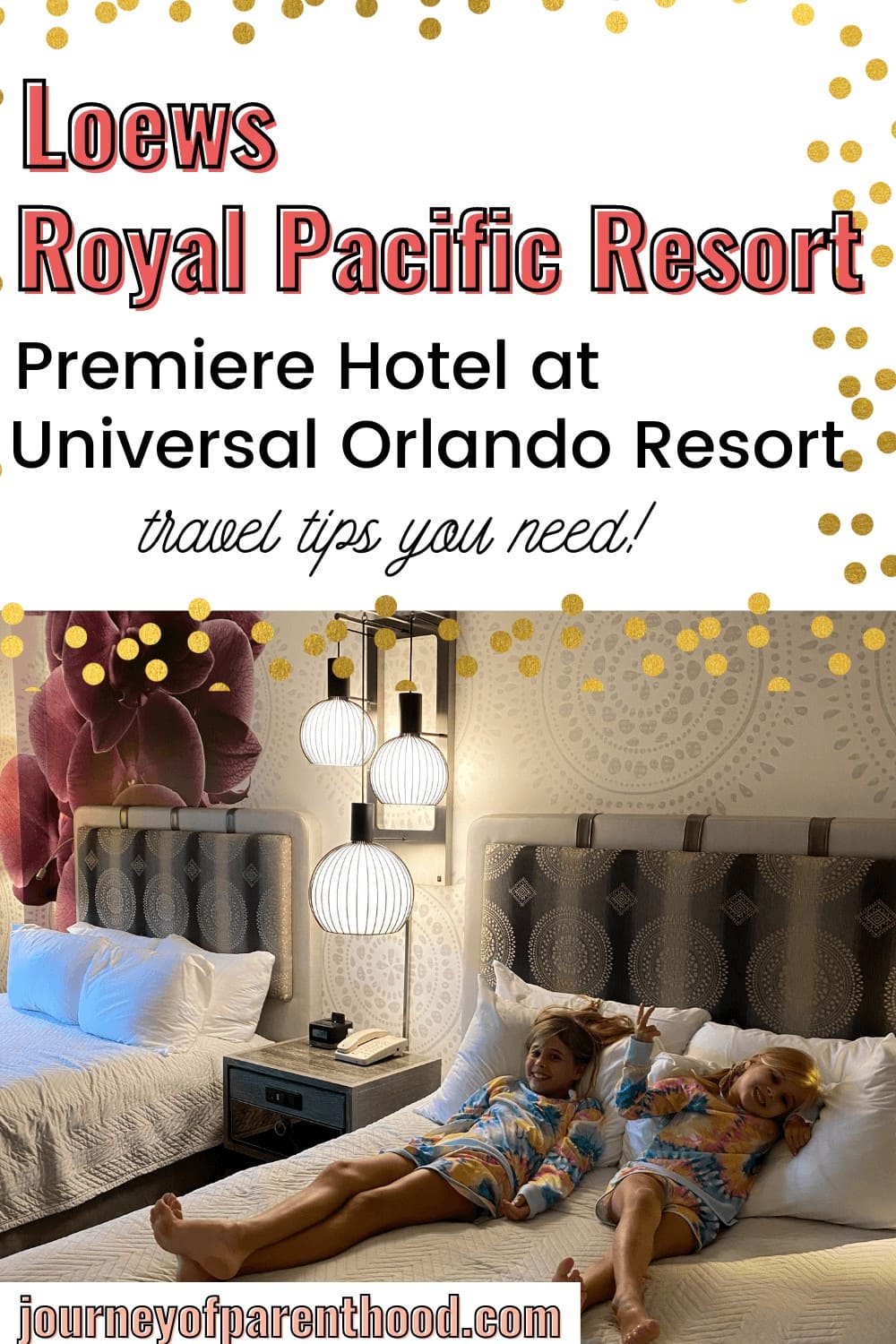 A Bit About Universal's Loews Royal Pacific Resort
Universal's Loews Royal Pacific Resort is one of the three top-tiered premiere hotels at Universal Orlando Resort (the other two are Loews Sapphire Falls as well as Hard Rock Hotel). Is it one of the closest resorts to City Walk, Universal Studios Florida, and Universal Islands of Adventure.
Royal Pacific Resort has a Polynesian theme and design and the property has gorgeous greenery and foliage everywhere you look. It's beautiful and feels like paradise.
You can learn more about the resort and book your stay here.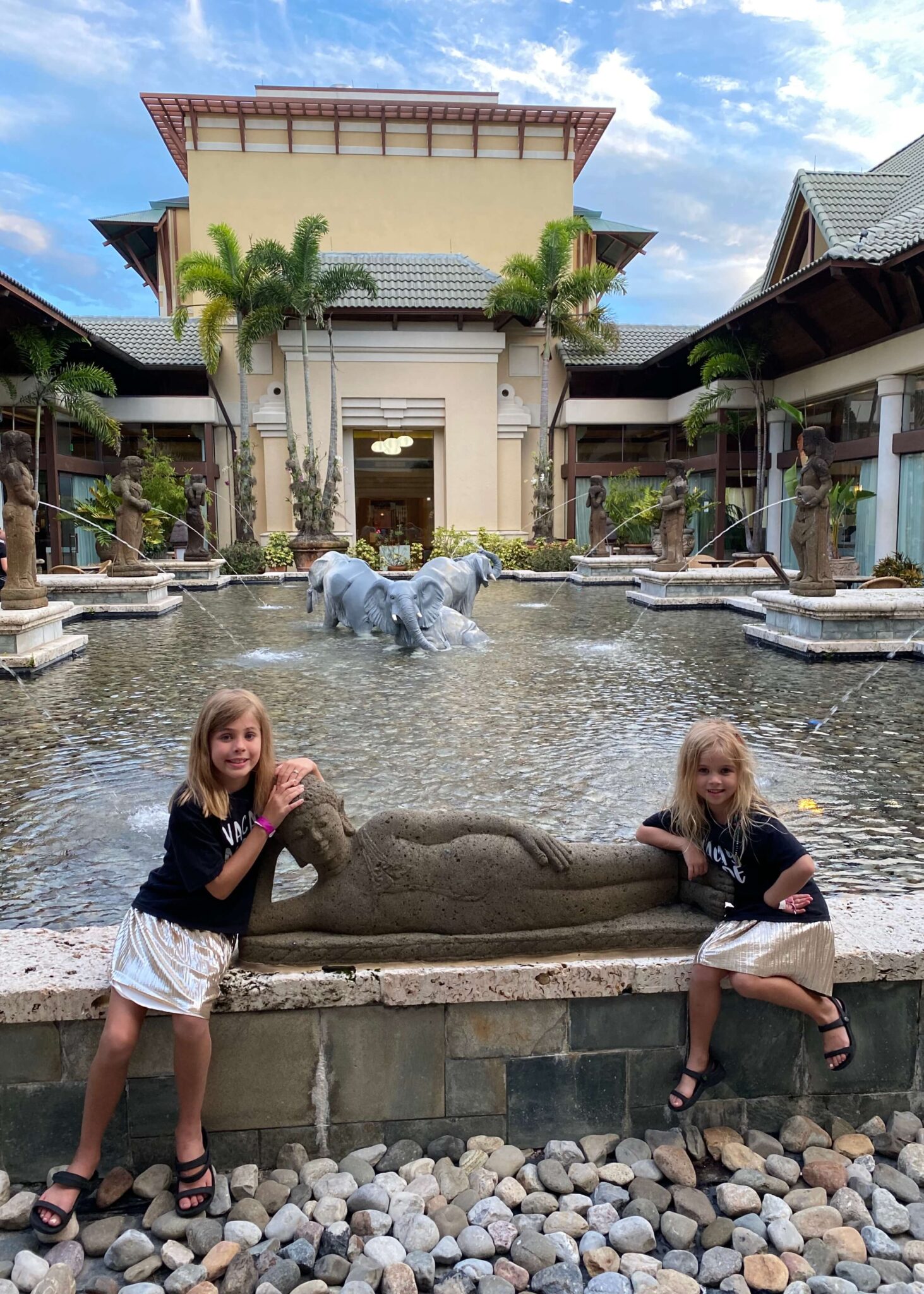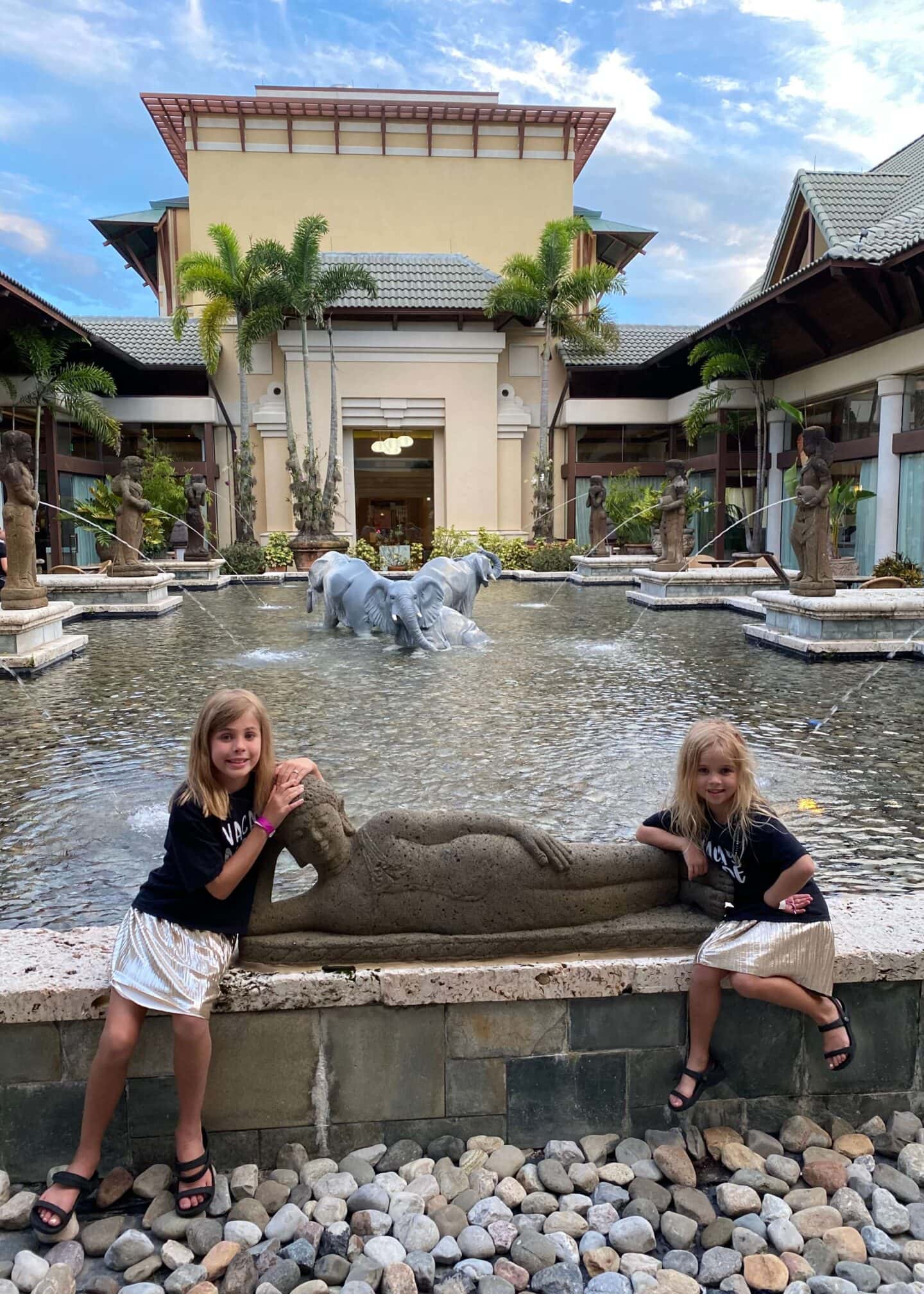 Advantages for Staying at Universal's Loews Royal Pacific Resort
When deciding between the resort options at Universal Orlando Resort there are many factors to consider.
Loews Royal Pacific Resort has a fantastic location that makes it tough to beat when comparing to the other hotels on property. It is a quick walk away from the Universal theme parks but, even better, there is a boat that takes you from the resort directly to City Walk.
The resort ferry is VERY easy and makes transportation to and from the parks a breeze.
Another advantage of staying at Royal Pacific Resort is the ability to get through security and health screenings prior to arriving at Universal's City Walk.
At time of publication, there are currently health screenings in place at Universal theme parks as part of the health and safety measures during the Coronavirus pandemic.
When you arrive at the resort your temperature is taken and then you are given a colored wristband to wear all day. This lets team members know you've already had your temperature taken and you do not have to do it again for the rest of the day, whether you're just hanging at the resort or visiting the theme parks!
It is also very easy to have your temperature checked the next morning at the resort as there is a station for checks as you exit the resort heading to the parks or ferry.
There is also security set up at the ferry boat location and it is very seamless and MUCH quicker than dealing with the security process at City Walk.
When we stayed at Loews Royal Pacific Resort we were able to leave our hotel room, walk to the water taxi, have our health screening, go through security, ride the ferry boat, and dock at City Walk in less than 15 minutes total! THAT is a HUGE perk!
There is also a bus shuttle option available which may also be utilized for visiting Volcano Bay.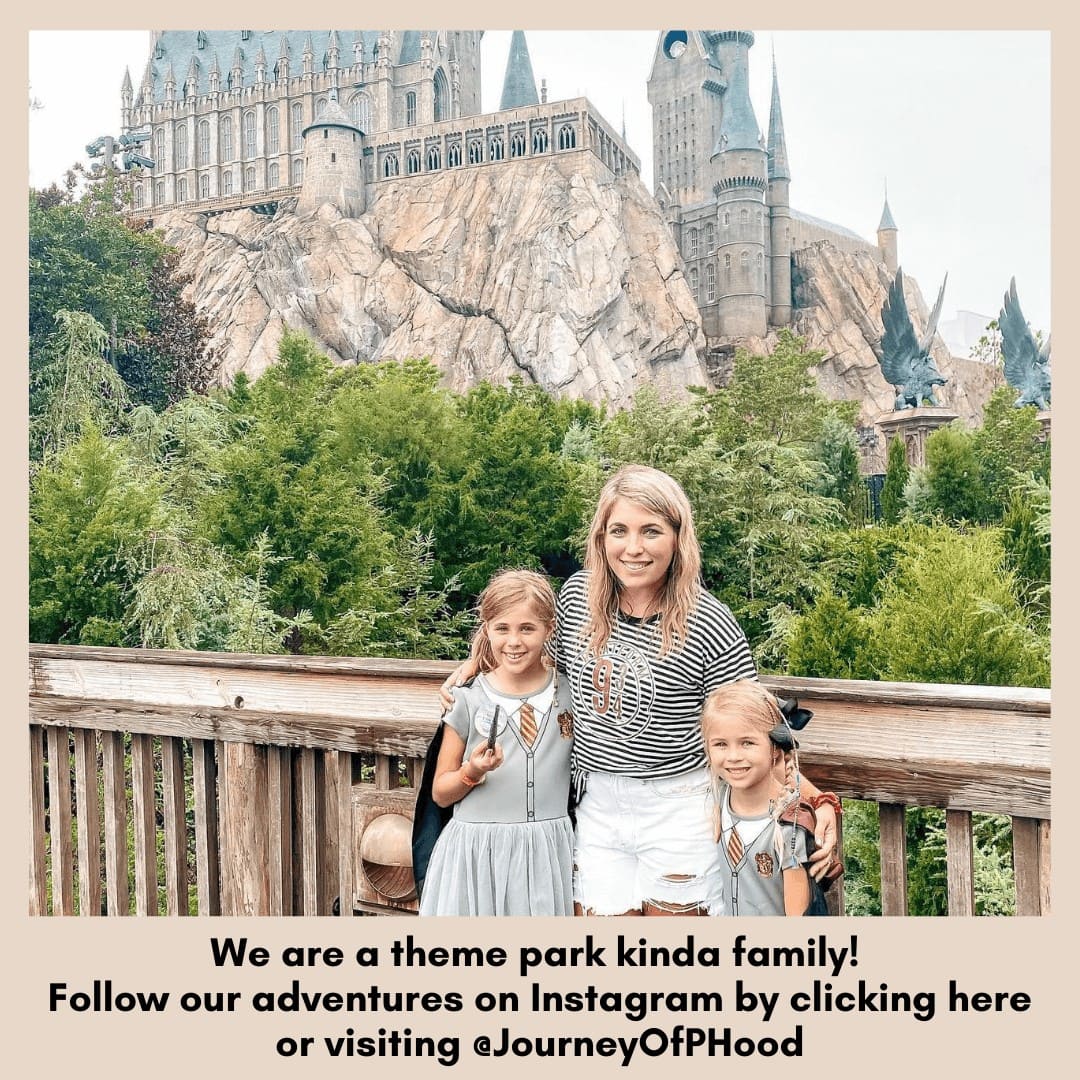 All of the on site resorts at Universal allows the perk for early entry to the parks. Typically it is an hour earlier than park opening when resort guests are allowed park entry. Sometimes it's either park, sometimes it's a specific park, and sometimes it's only for the Wizarding World of Harry Potter. But it's always an advantage and something all guests staying on property need to take advantage of!
However, staying on-site at one of the premier properties allows a further advantage to theme park guests – the Universal Express Unlimited pass!
When pricing out the cost for the Unlimited Express Pass it adds up QUICK and is a BIG advantage to have for FREE when staying at Lowes Royal Pacific Resort.
The Express Pass perk allows you to enter certain attractions in a special line for shorter waits. There are different versions of the Express Pass but the one included with the premier property resort stay is the Unlimited which means you can use it on any attraction that has the Express Pass option, as many times as you want.
We rode Escape from Gringotts three times and were able to use our Express Pass every time. It is also great that your room key doubles as your express unlimited pass too making it easy to keep track of (one less thing to carry!).
You can learn more about the Express Pass here.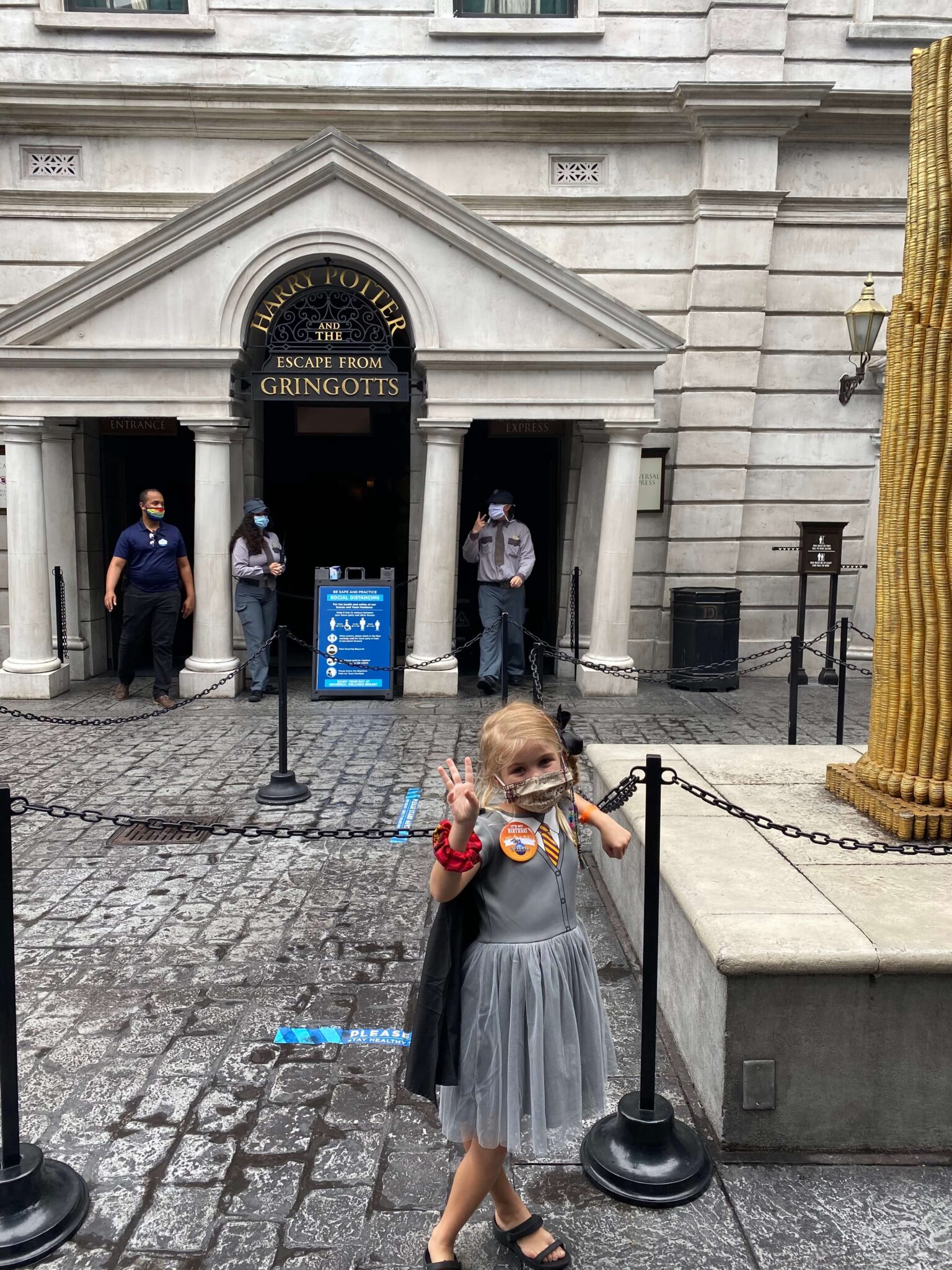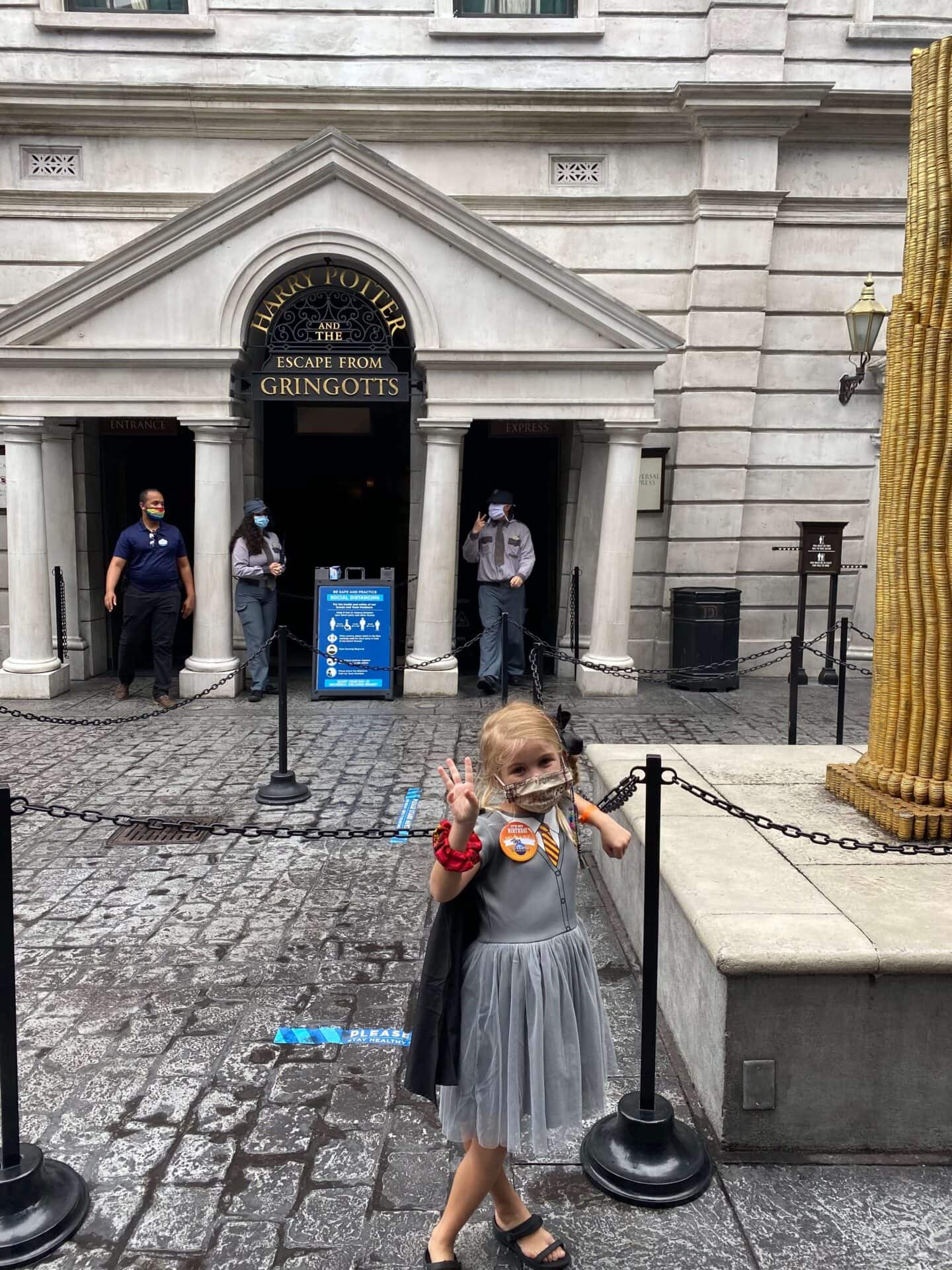 Accommodations at Royal Pacific Resort
The rooms at Loews Royal Pacific Resort are beautifully decorated and intelligently designed. The beds are extremely comfortable and perfect for a good night's rest after a long day at the theme parks.
We stayed in a standard room on the first floor and enjoyed the gorgeous views of the lush greenery out of our window – my daughters kept saying it felt like we were in Hawaii.
Our room did NOT have a bathtub but had a very large shower which made bathing my children easy. It also had the shower-toilet separated from the sink area too allow multiple people to be doing what they needed to do!
I was so impressed with the standard room that I can't even fathom how awesome the club level rooms probably are (which also include access to the Royal Club Lounge!).
A video room tour of the standard room should be embedded in this post.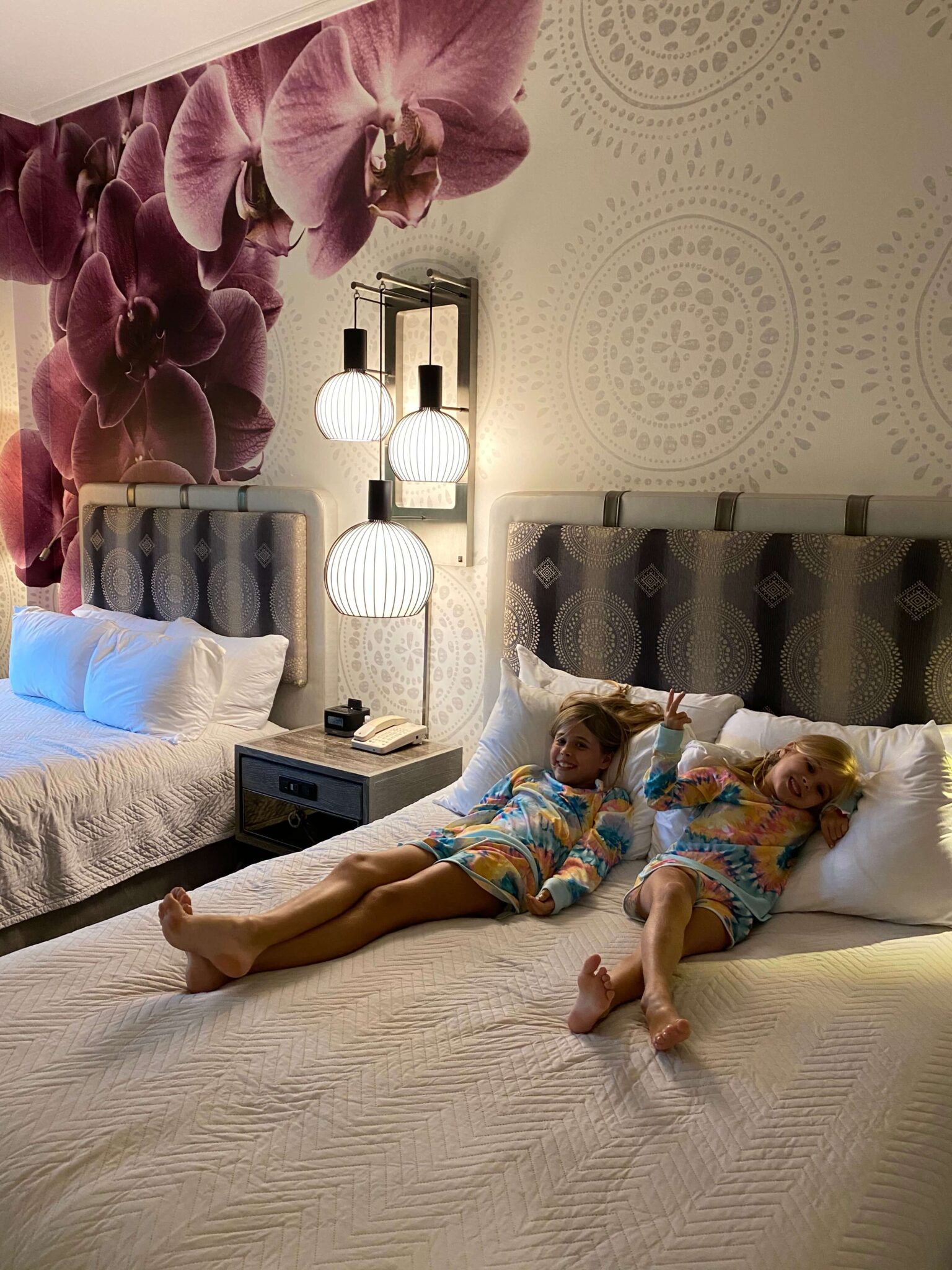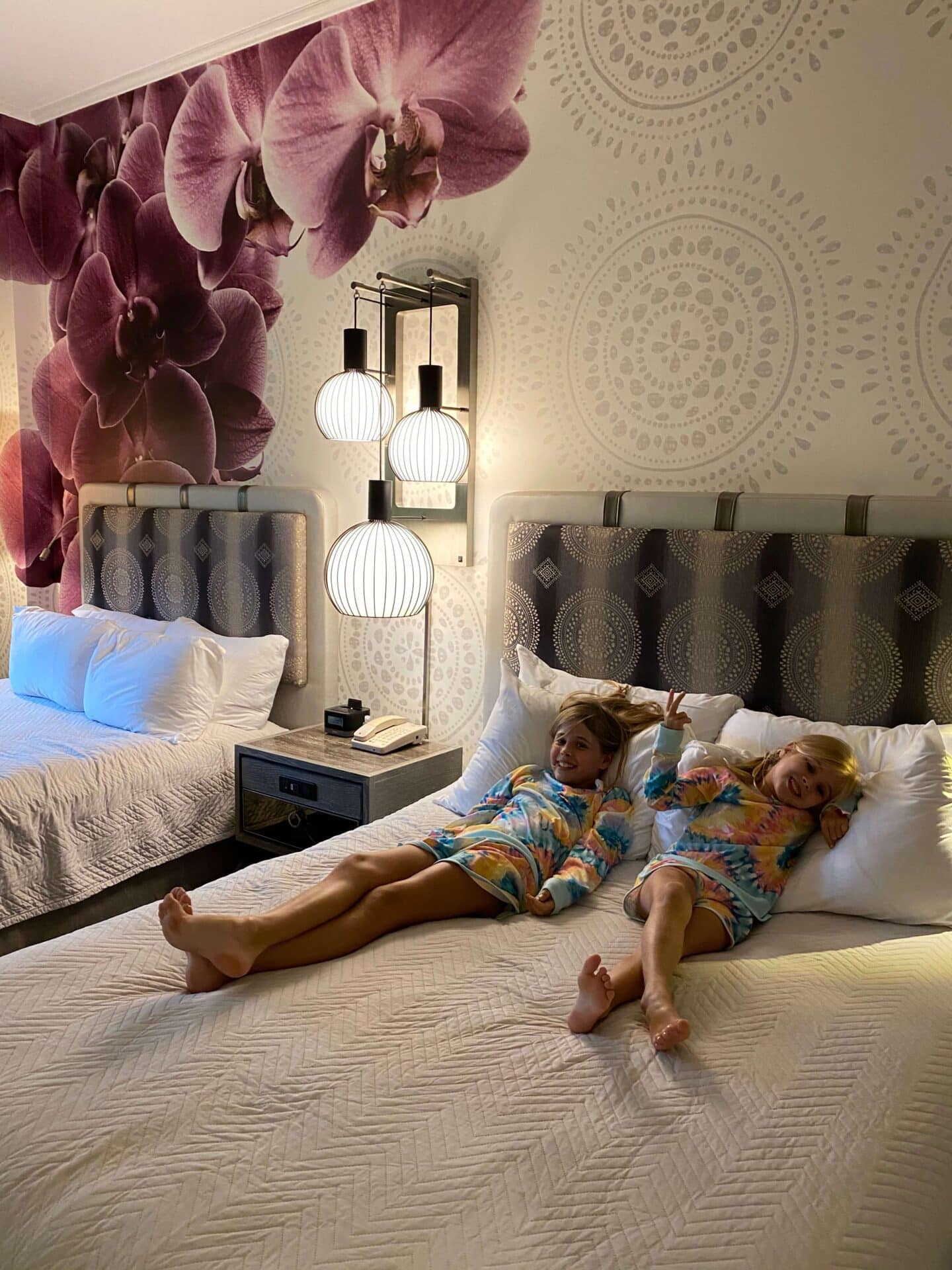 Dining Options at Loews Royal Pacific Resort
There are several dining options at Loews Royal Pacific Resort.
Islands Dining Room
Jake's American Bar
Orchid Court Lounge & Sushi Bar
Tuk Tuk Market
Bula Bar & Grill
24-Hour Room Service
During our stay we ate lunch at Jake's American Bar and utilized the Tuk Tuk Market on multiple occasions.
The Tuk Tuk Market is conveniently located in the hotel lobby making it a breeze to hop in and grab some to go food items or get your Starbucks fix too. Yes, it's overpriced but you are paying for the convenience!
We also enjoyed a meal at Jake's American Bar and I do mean we enjoyed it! It was FABULOUS. We ordered the pretzel sticks and a cheeseburger and both were fabulous. I was impressed with the attention to detail in the restaurant, be sure to ask a team member to tell you the history behind it! Very interesting backstory and fun for kids to hear.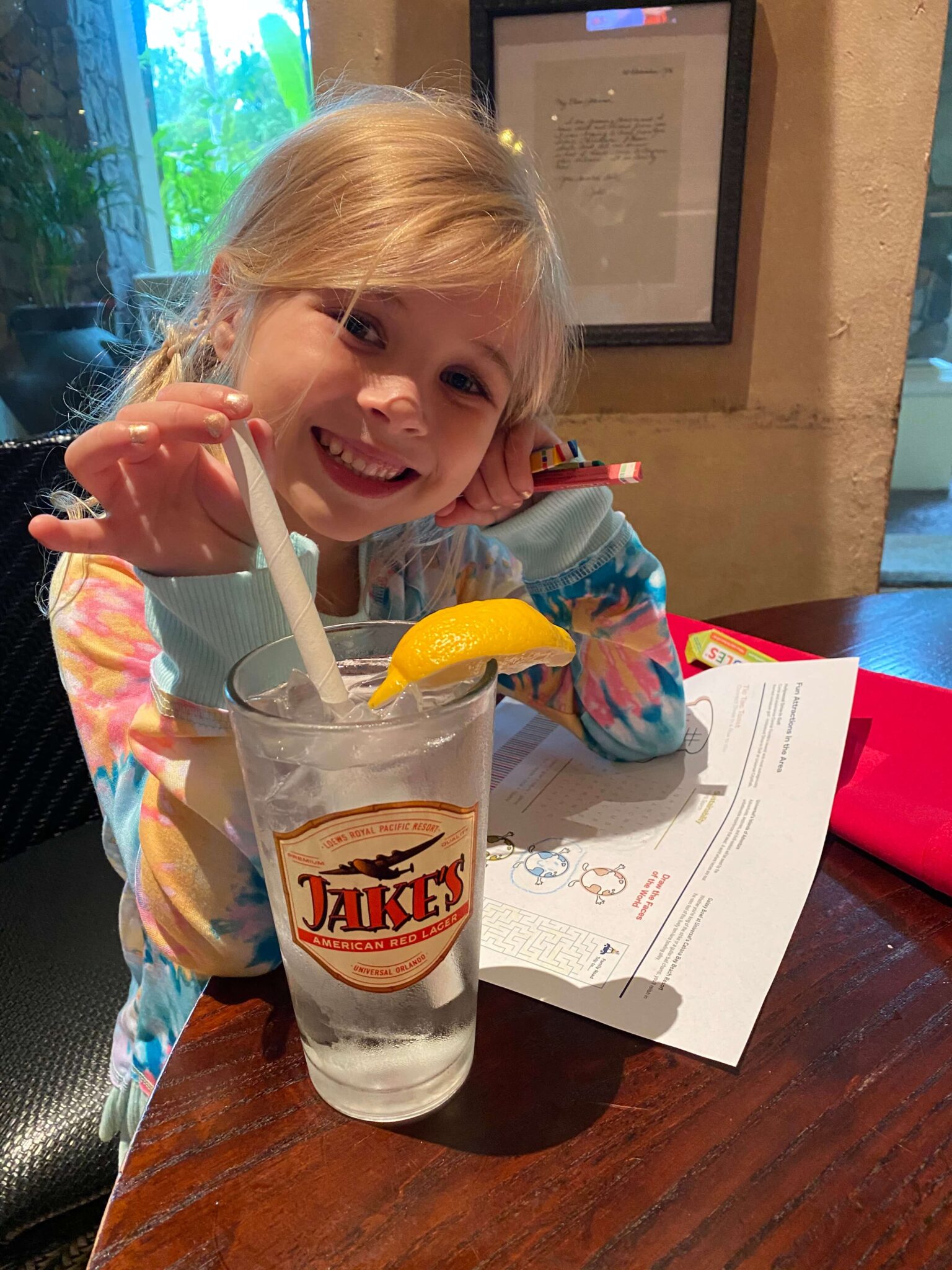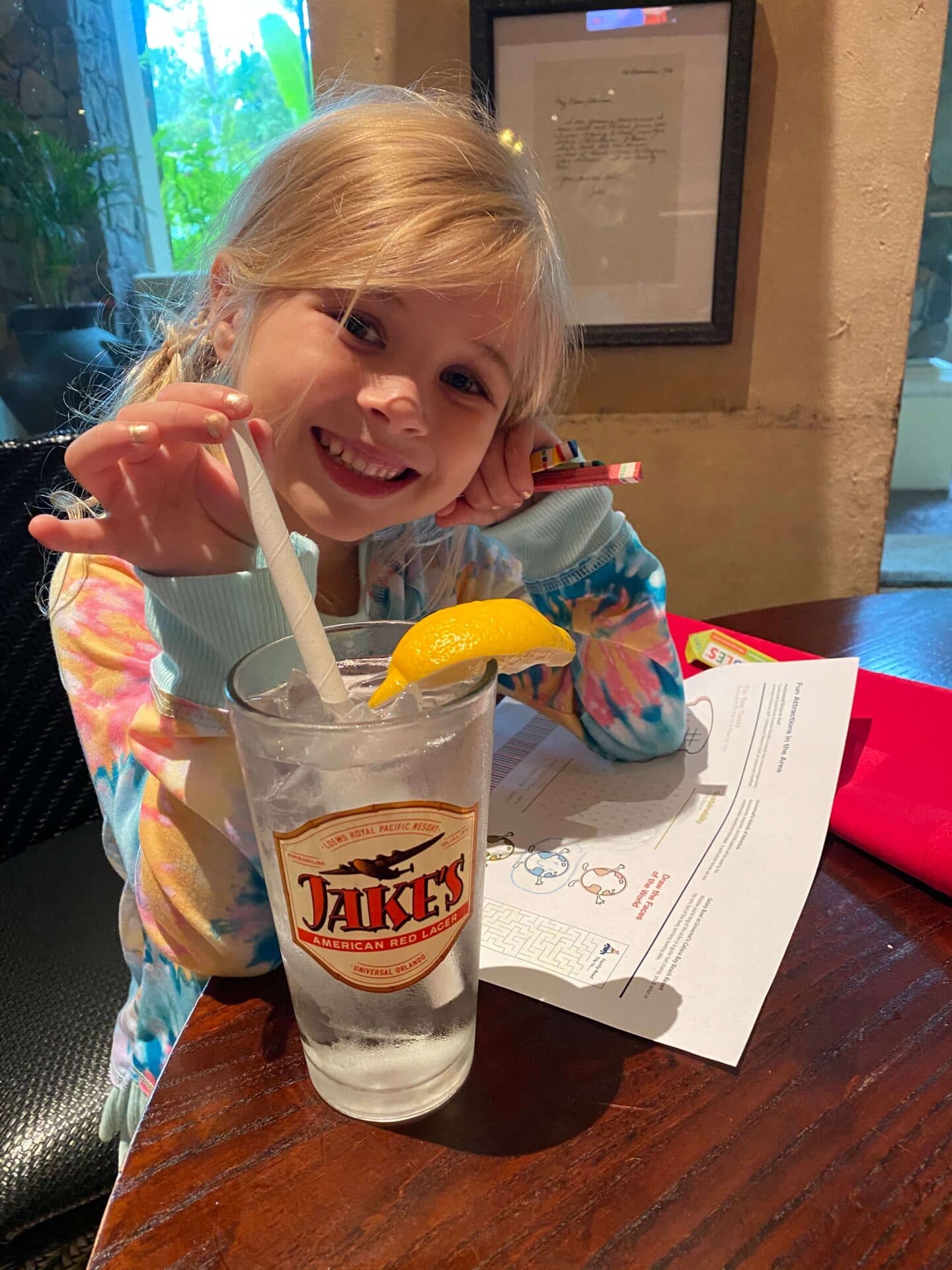 Tips for Planning Your Universal Visit:
Activities at Loews Royal Pacific Resort
Loews Royal Pacific Resort has a gorgeous lagoon style swimming pool surrounded by beautiful palm trees to really make you feel like you're lounging in the tropics!
It is a zero entry pool which is great for the little ones and I was very impressed with the life guards on duty as well. Life vests are provided for smaller children but not required for solid swimmers.
There are two hot tubs, volleyball net, and a sand area for the kids to play.
It's a great spot to relax or spend a day away from the rush of the theme parks.
We visited during the coronavirus pandemic so there were not any activities available at the pool area. Usually they have ping pong tournaments, water balloon tosses, pool basketball, hula hoop contests, and arts and crafts.
Additional activities to enjoy at Loews Royal Pacific Resort (many of which may not be currently available, so be sure to ask when booking!):
Resort Kids Camps
Island Shops
Craft Brews and Specialty Meals
Walking and Jogging Paths
Arcade Game Room
Torch Lighting Ceremony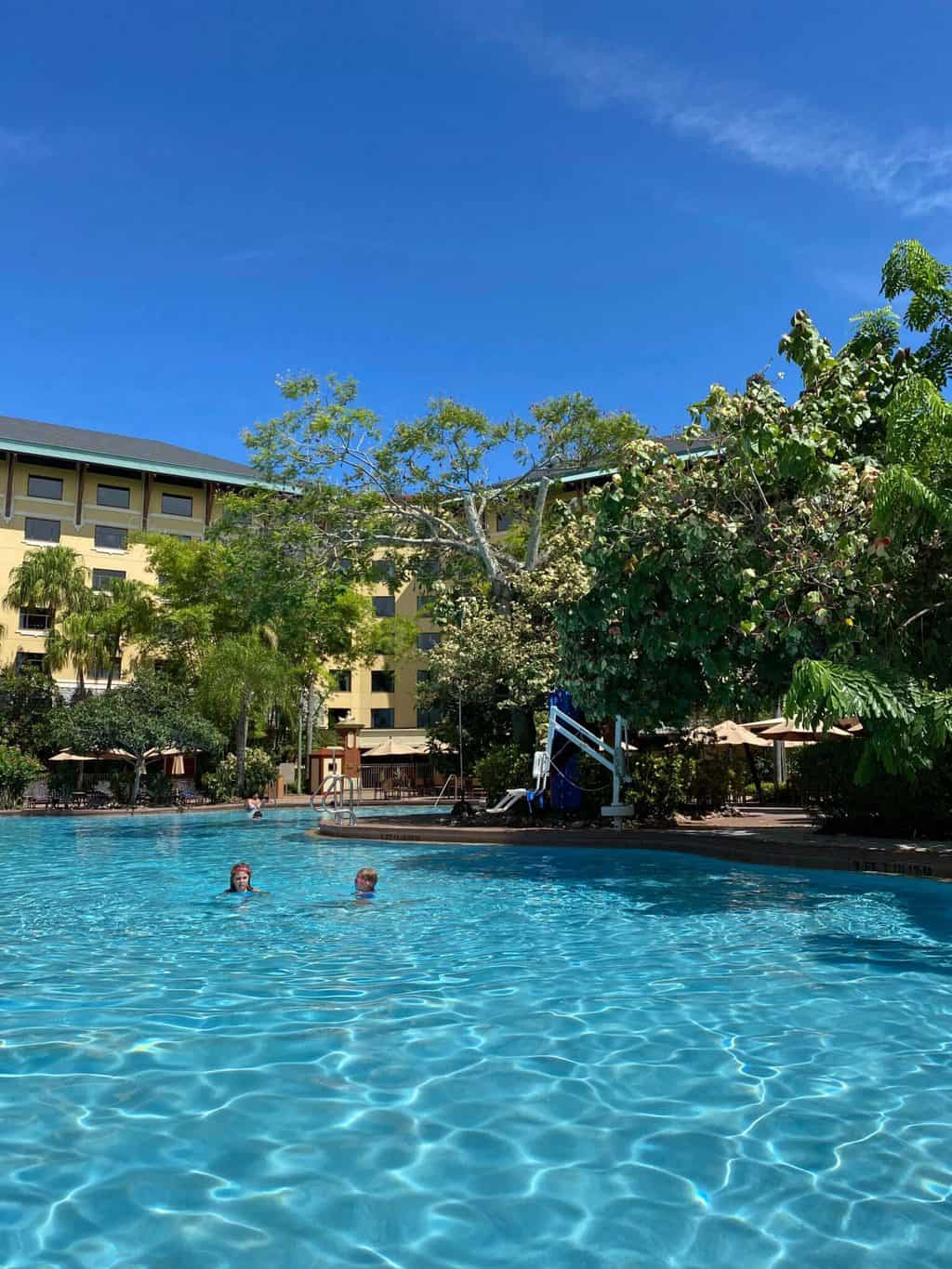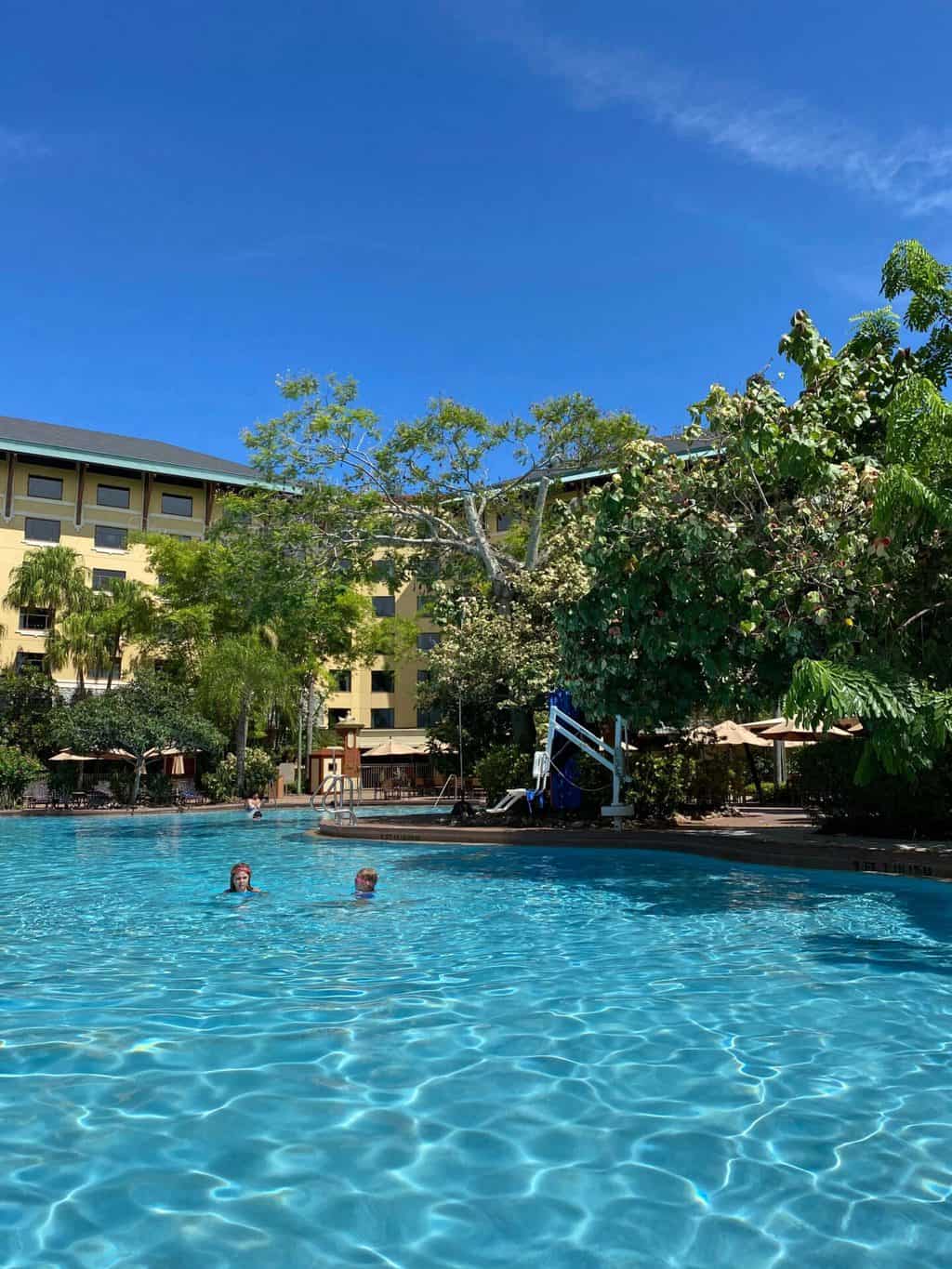 Universal Loews Royal Pacific Resort Review
Our family has had one prior stay on property at Universal Orlando Resort and I heavily debated between booking our stay at Cabana Bay again or trying Royal Pacific.
In the end, I decided on Royal Pacific due to the Universal Express Unlimited Pass, vicinity to the parks, and the tropical atmosphere.
Our trip was a girl's trip with my daughters and I wanted it to feel extra special and our stay at Royal Pacific definitely provided us with the perfect landscape for our quality time away together.
I LOVED the theming of the rooms, the gorgeous landscape throughout the resort, and the lobby decor and elephant pool area was just so inviting as well.
It was refreshing to be paying premiere pricing and to actually feel like we were staying at a premiere level property. I was impressed from start to finish with our stay and also appreciated the team members who went above and beyond in making our stay even more comfortable!
As an added surprise for my girls I booked The Wizarding World of Harry Potter package and it was fantastic – read more about it here.
You can read all the details about our personal stay at the resort here
And our girl's trip to Universal Orlando here!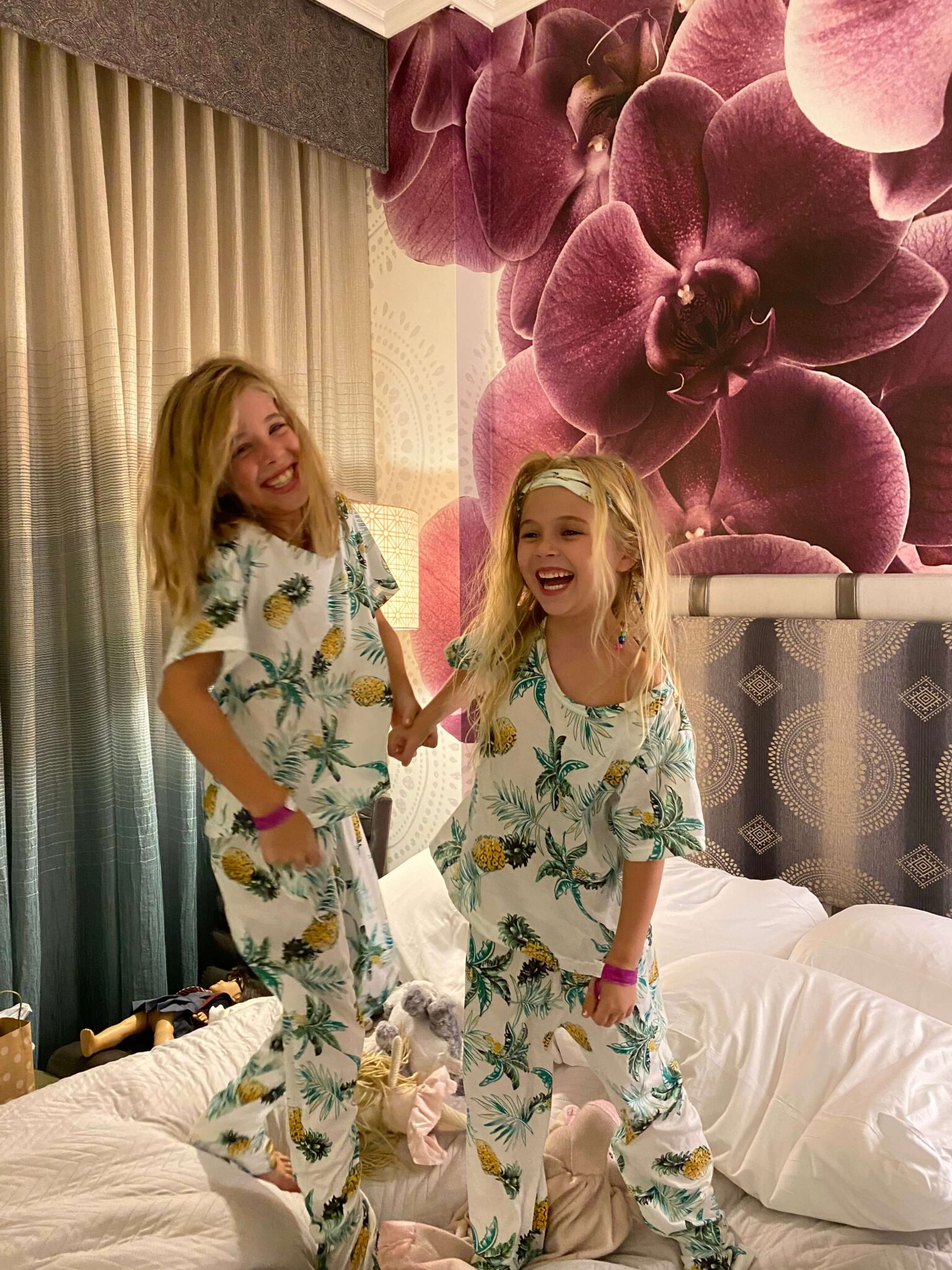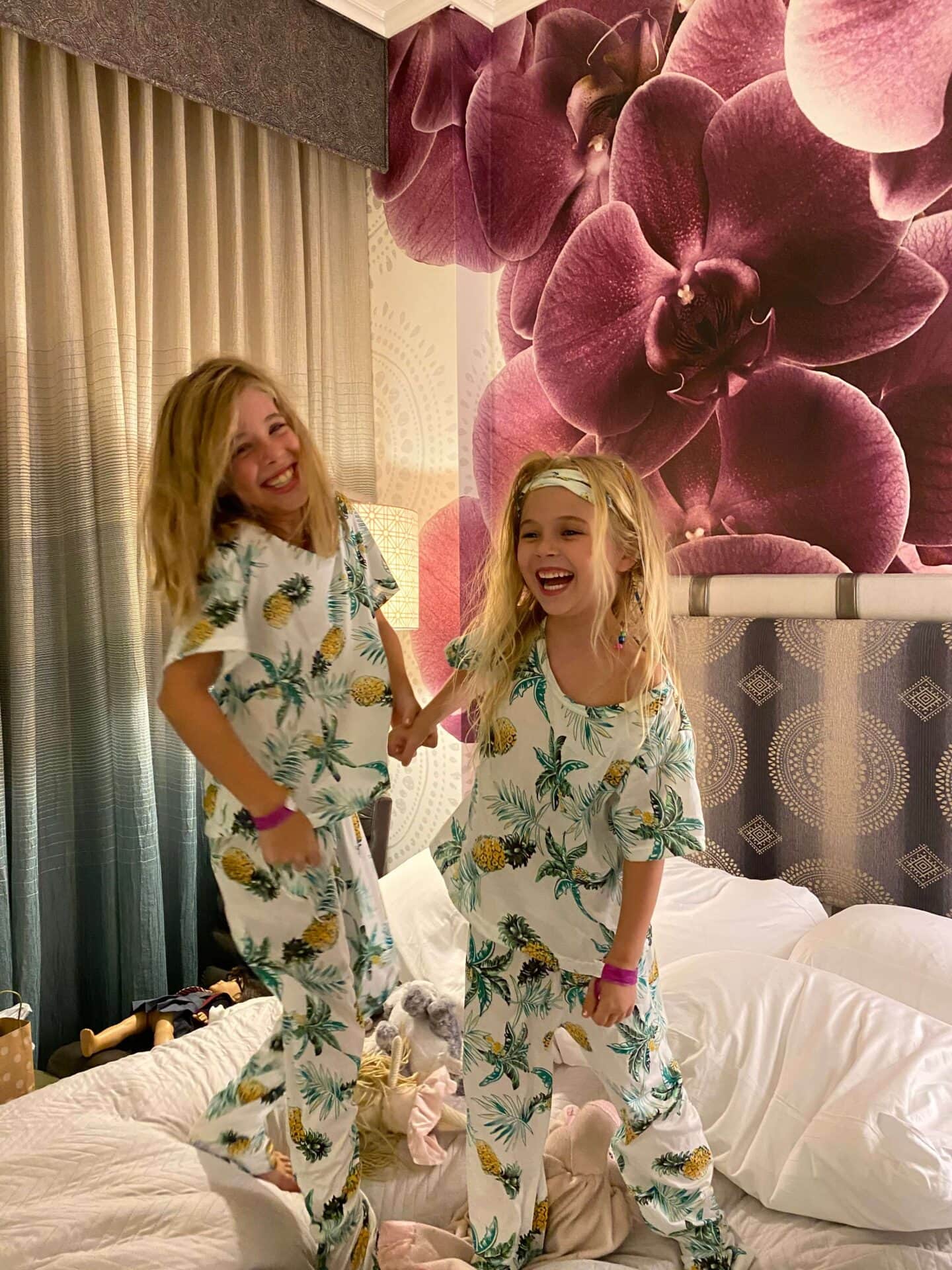 Planning a Trip to Universal?