Celebrating Kye's 12th Birthday!
Our first baby turned TWELVE on March 4th! It's insane to think I've been a parent for 12 years now and it's a true honor to get to be his mama. As we enter the last year of childhood with him I want to soak it allll up and savor it forever 🙂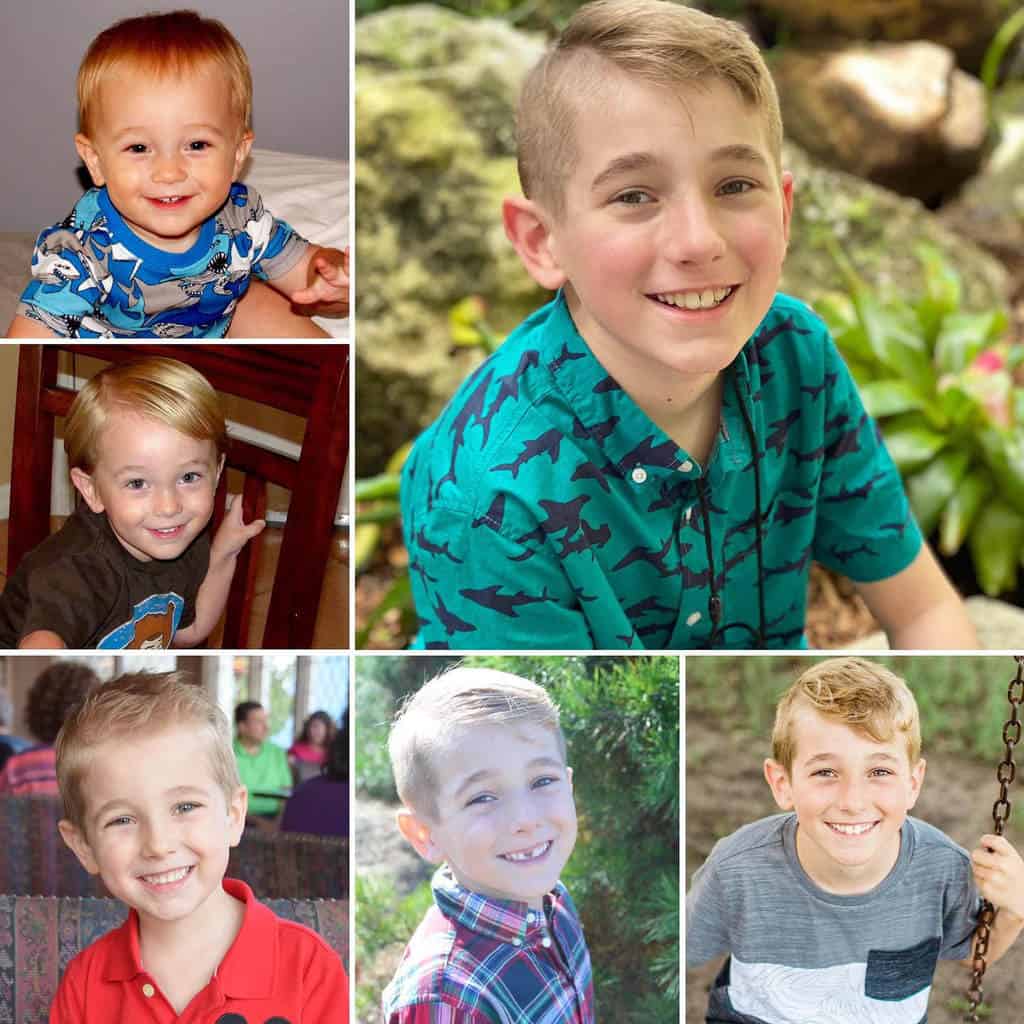 When I tucked him in on his last night as an 11 year old I retold the story about when he was born and now that he's older I can be a bit more detailed (I mean not gross or graphic or anything but like he knows that birthing a baby ain't no joke now). We also watched the video of when we told everyone that he's a boy and his name.
This brought up unexpected emotions for us both. He wanted to hear more about my family and it made me sad that he doesn't remember my brother or really my mom aside from one memory. We talked a long time and it was an emotional night for me reliving things and also just having my baby turn 12!
The next morning we did our traditional wake up the birthday boy with a birthday song. I LOVE how much the kids LOVE this tradition. So much so that Kye laid in his bed and waited for us to come sing to him 😉
I was pretty pumped to surprise him with his birthday balloon this year…I got this MASSIVE baby Yoda one and it didn't disappoint.
We always do donuts for the birthday breakfast and this year I got Kye a cookie cake from Sam's with baby Yoda on it to go with the theme I had going.
For dinner Kye wanted Fazoli's and the vibe was super chill which was great! He loves the meatball subs and it was nice that the kids all could order what they wanted without us breaking the bank.
Pretty sure by the time he's 13 he'll be my height or even pass me.
We got home and opened gifts. Spear was in a super cute mood and asked me to take a picture of him with his truck. He also participated in the gift giving for the first time too! He gifted Kye one of his tractors (which ironically is actually my brothers from childhood!).
I love how giving my babies are to each other and how much care they put into selecting the perfect gift for their siblings.
I also love that Kye is now twelve and still asking for legos and games 🙂 He was SO PUMPED to get Risk!
We also had an unused rain make up day ticket to Sea World that we thought would be smart to use during our Spring Break Orlando trip (which was also when we planned to celebrate Kye's birthday at Disney) so we used the rain ticket opportunity as a bit of a surprise gift for him too! He LOVES their rollercoasters and had a blast when we went with Zach's fam in 2019 so I knew he'd be excited to get to go back!
We also gifted him a few Star Wars room decor items as we are in the process of revamping his bedroom into a Star Wars / Lego theme.
After gifts we had cake and watched his birthday slideshow after Spear went to bed. We love reliving moments from throughout the year! Although a downside of us now having a digital picture frame is that a lot of the photos are on there now and it makes the slideshows less exciting.
For Kye's family birthday celebration we went to Cici's! Last year his birthday celebration night was THE night that the world shut down and the following day was their last day of school for the year. It's insane that it's already been a full year!!!
Spear is so funny – we had ALL the cousins together but yet he wanted to sit next to his Big Papa. And when people started visiting he was just content to sit all by himself to eat. Sweet boy loves to grub.
Kye loves Cici's for the all you can eat buffet experience. He loves the freedom to choose whatever he wants to eat and the ability to go back for more 😉
I could watch him open gifts all day long. I love that he's so mindful to read each card and shows such appreciation for each gift. You know your kid is growing up when their "toys" become expensive (LEGOS) and when they get super pumped for cash 🙂
So thankful everyone was able to get together to celebrate our Kye! He's def blessed to have so much family surrounding him and we're blessed to call him ours! (He also has QUITE awhile before he catches Zach's parents in the height department huh? haha!)