The first leg of our trip kicked off in Oahu. (You can read the post here) I really think it's neat the way Colonial Life does their trips. In the past when we've been on President's Clubs and then also National Conventions it's been two different trips in two different locations. Colonial combines their President's Club with their Leadership Conference and has it as one longer trip divided into two.
The first leg was the President's Club where we were with a smaller group of people and were staying in a super fancy hotel (The Four Seasons at Ko'Olina).
I really tried to use this trip as a chance to think through our plans for when we do eventually take a Hawaiian trip as a full family. This was my and Zach's first time traveling to a different island together as well as our first time island hopping. We'd always planned to island hop with the kids but after this experience, we decided we won't!
Hawaii is gorgeous. ALL of it. Why spend an entire day of your trip loading up and flying and checking out and back in etc? It waists an entire day and from a kid's perspective just isn't really worth it. Oahu has the most family-friendly activities but it also has plenty of nature to explore and beautiful views to see so when we do bring the kids, we will most likely just be sticking to Oahu.
We met a super sweet Hawaiin family while on the Oahu leg and asked them about island hopping and comparing Oahu to Maui and they actually were the ones who suggested NOT hopping. And after our experience, we agree!
The flight was short from Oahu to Maui with beautiful views on our way in. We then boarded a bus with other arrivals and headed to the resort for the longer leg of the trip!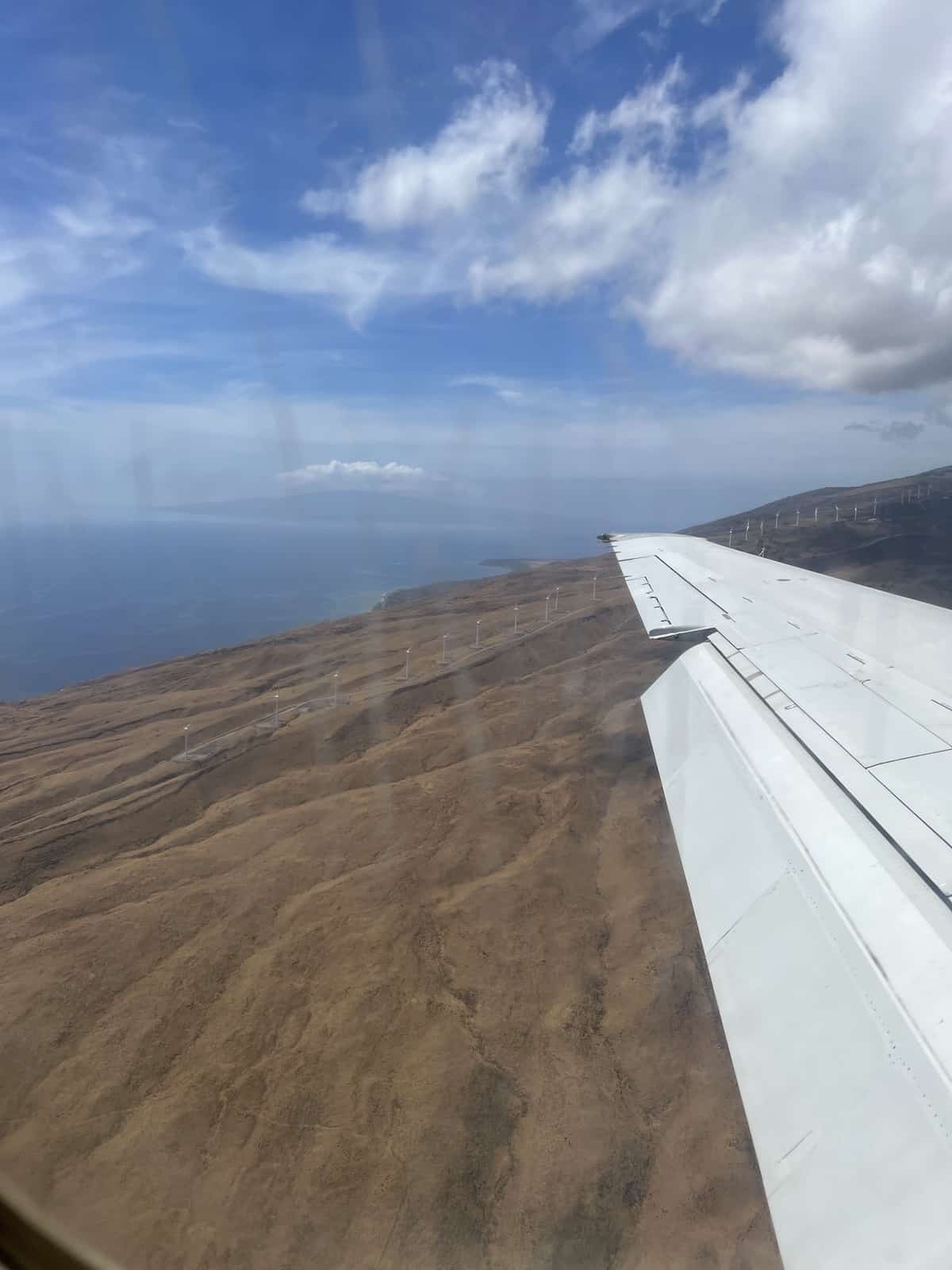 For this portion, we stayed at the Hyatt Regency Maui Resort and Spa in Lahaina. As an additional bonus from the company, we were given a club-level top floor suite! It was an awesome surprise! We were VERY fortunate to have our room ready when we arrived. We met MANY fellow trip earners who were waiting to get into their rooms!
We were able to get in and get settled and go check out the resort a bit!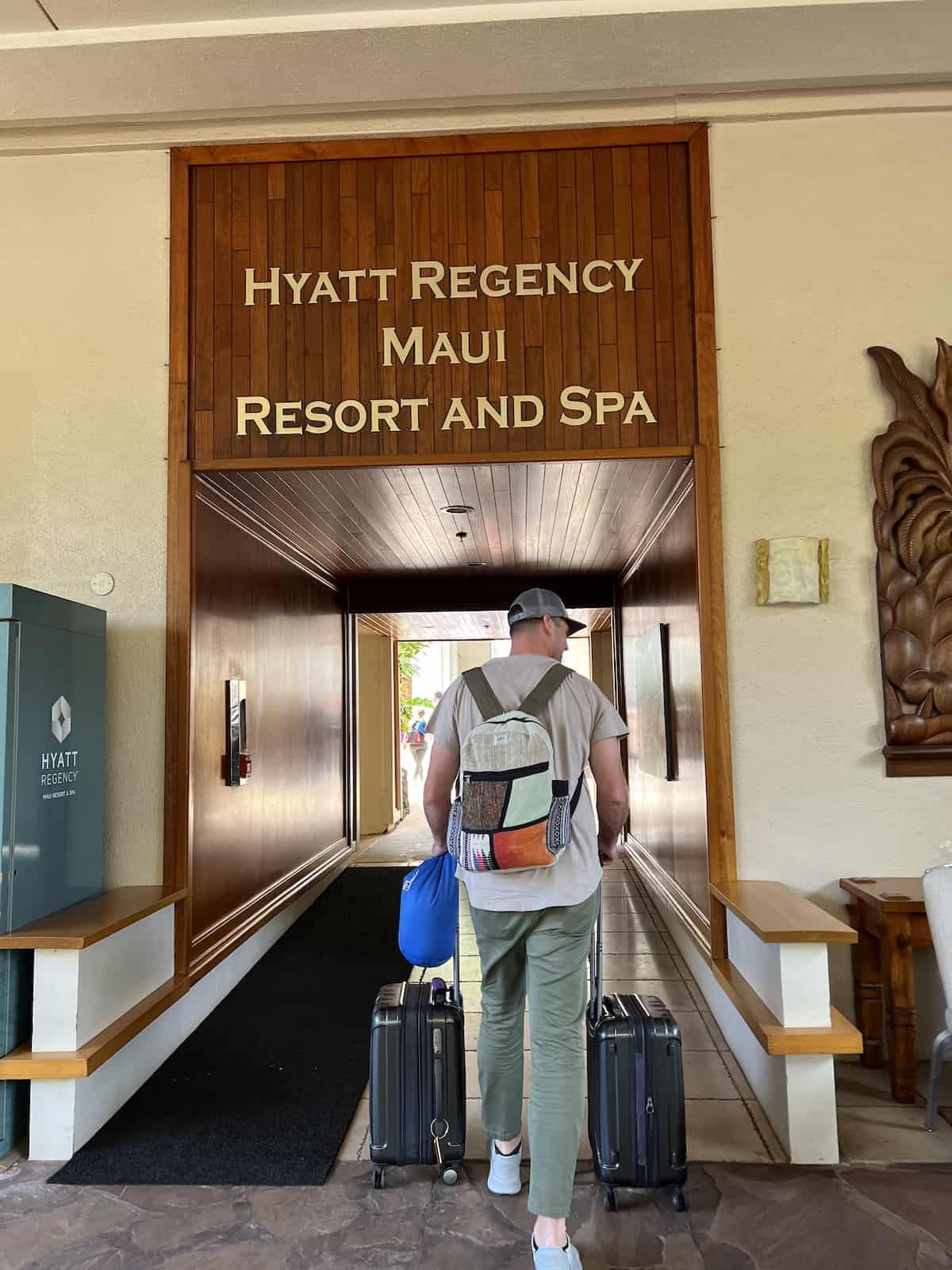 Views from our room! I included a full room tour in the video on this post as well.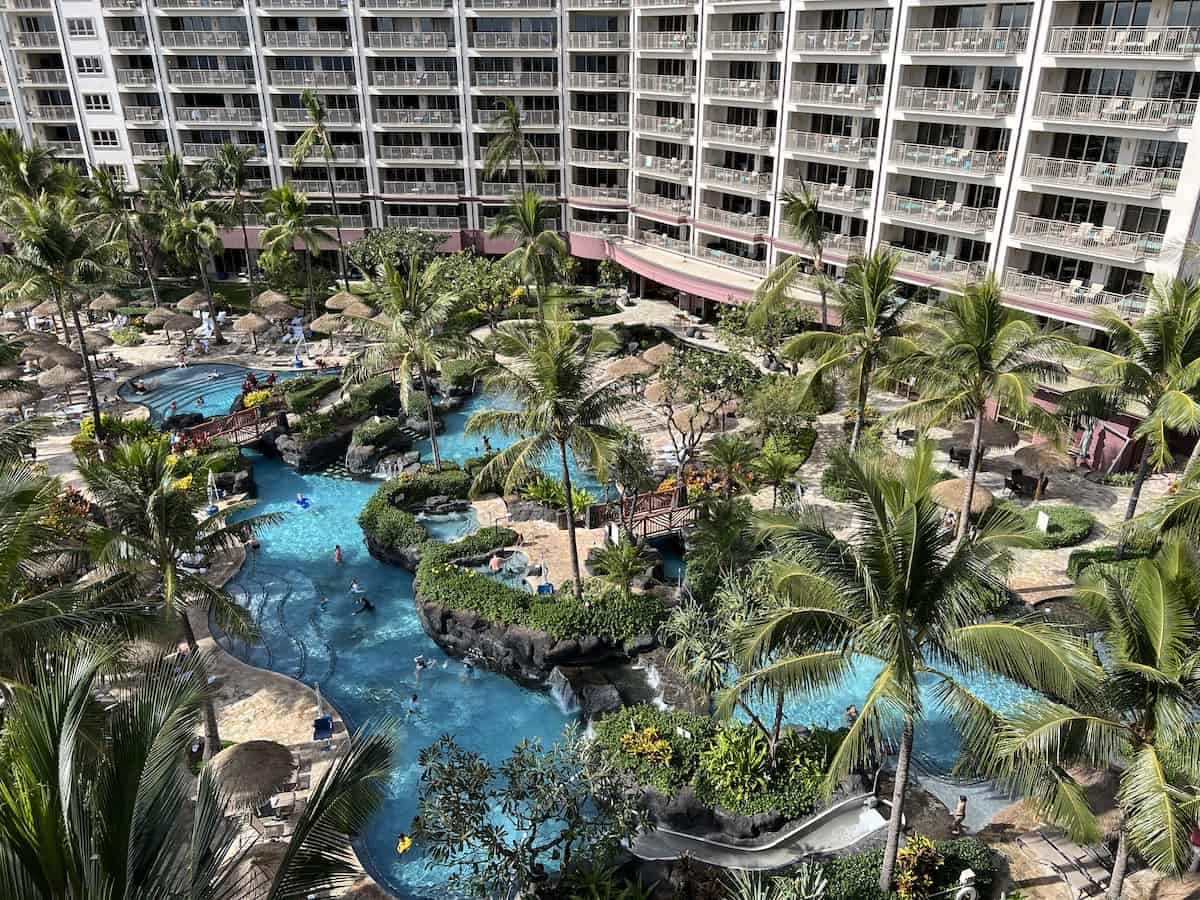 Super pumped to get to check out the VIP Club Room! There were snacks and tons of drinks and stuff available for free. We got some extra drinks and handed them out to those who we could that were still waiting on their rooms to be ready.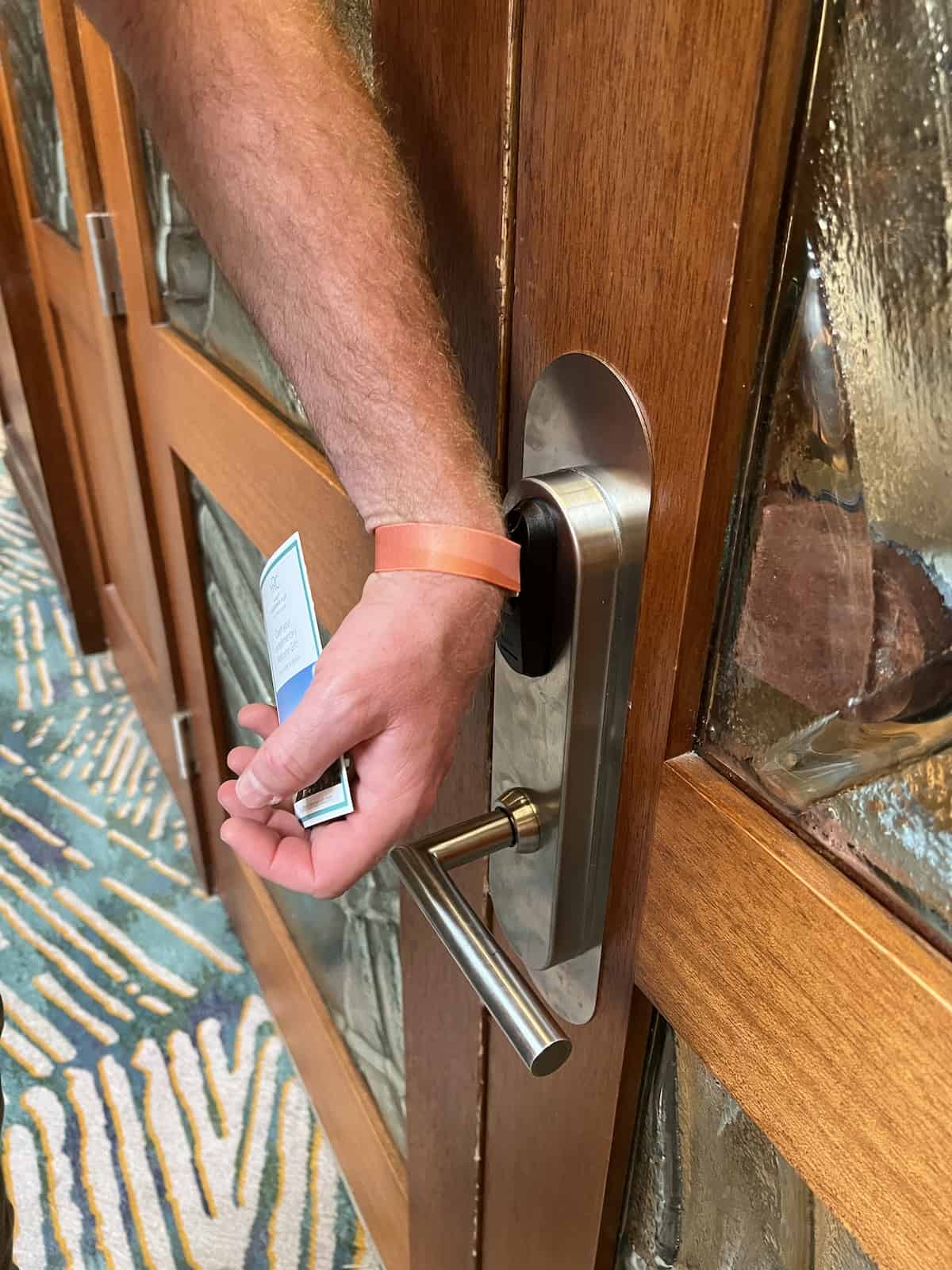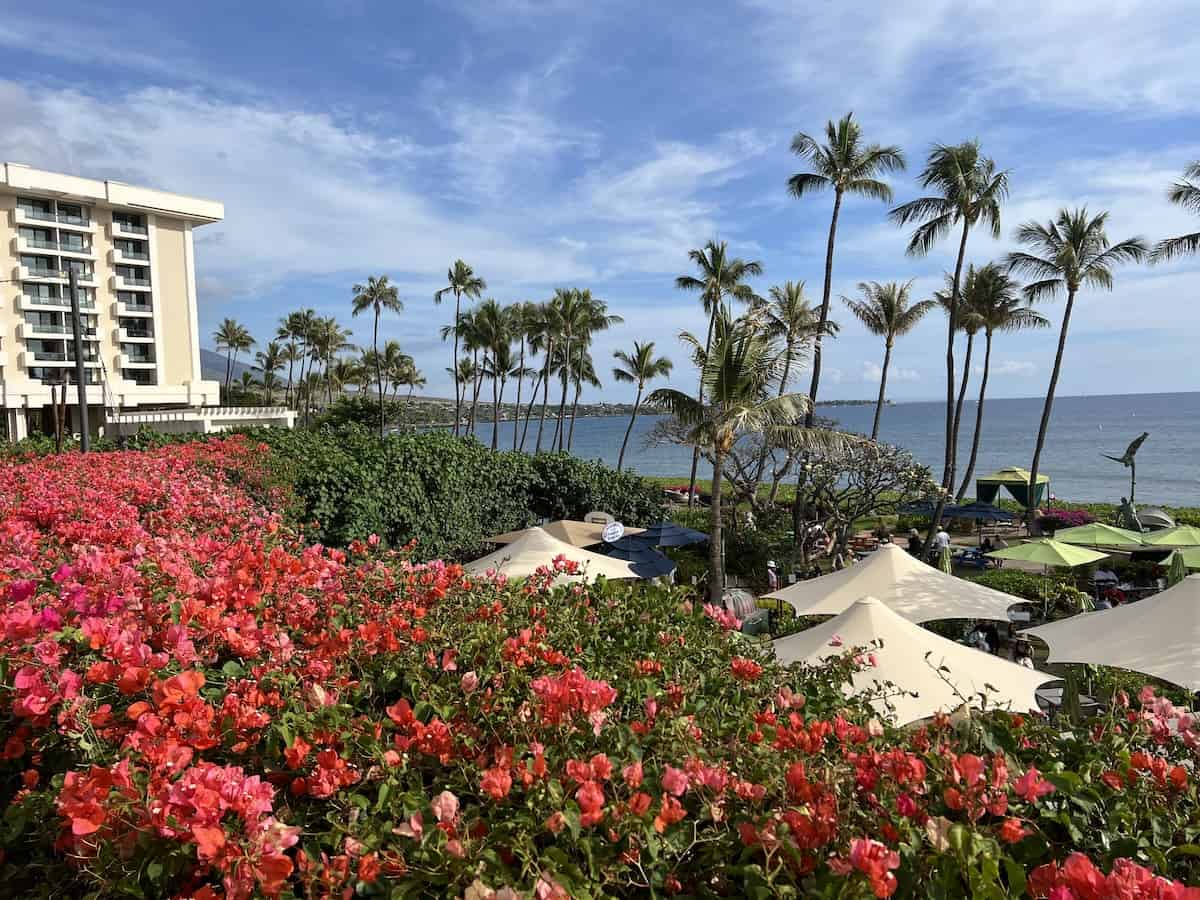 I loved that the trip was organized the way it was with the smaller group of people at the start of the trip. We were able to meet SO many new friends who we then already knew when we all joined the larger group for the Maui portion of the trip.
The Maui leg felt much more like the trips we've been on in the past with a LOT of people and a lot more crowded. We had originally planned to skip the dinner on arrival night but once we learned how much the company values social interactions and the attendance of the events we re-arranged all of our plans to make sure we could attend everything. Glad I packed an extra dress because I needed it!
The welcome dinner was on the lawn of the resort and we had a beautiful walk on our way. They had some fun booths set up and were serving virgin pina coladas too! Mrs Charlotte and I made lei bracelets.
We received some AWESOME gifts throughout the trip. The LL Bean bag was a favorite of mine for sure!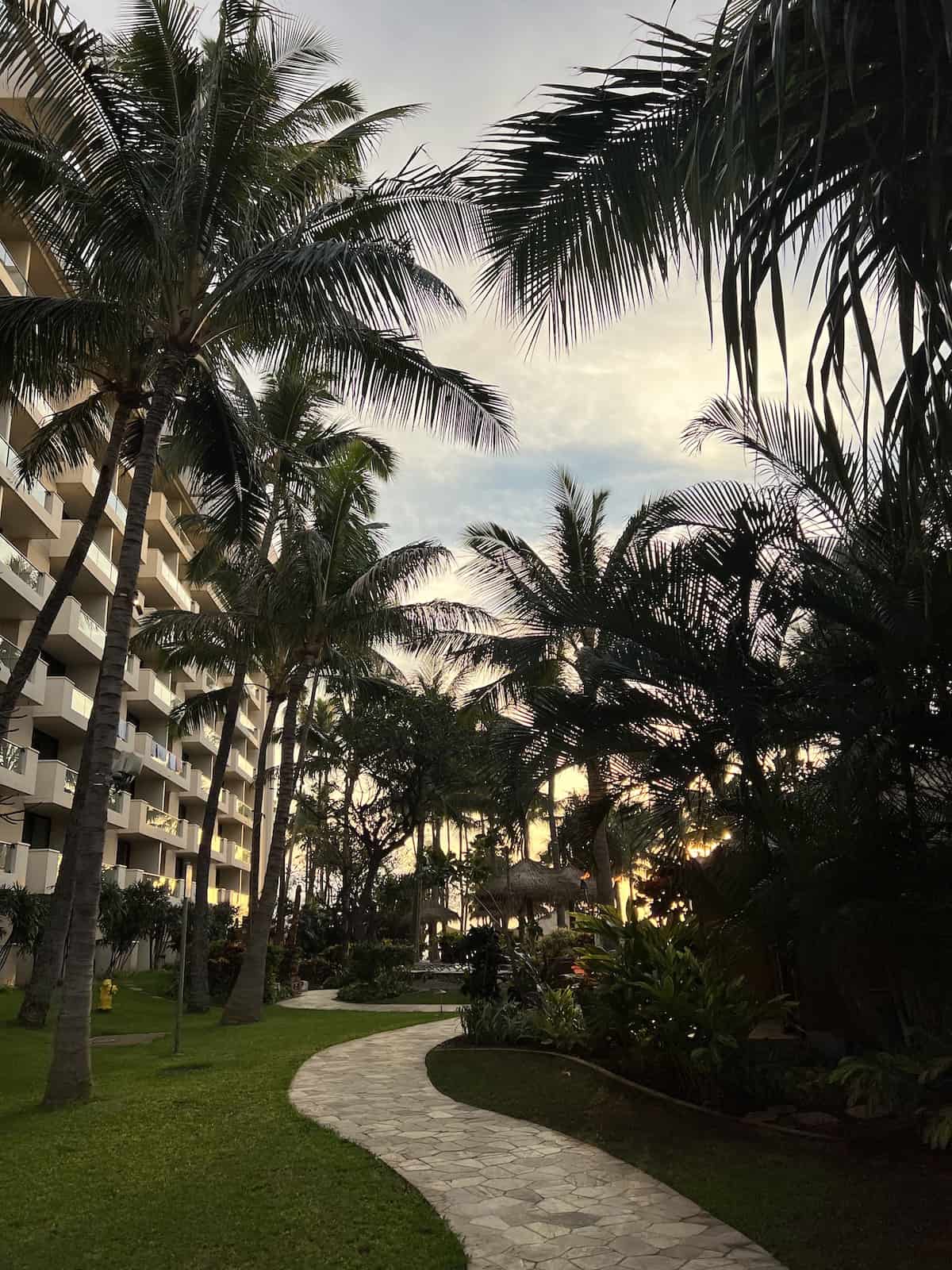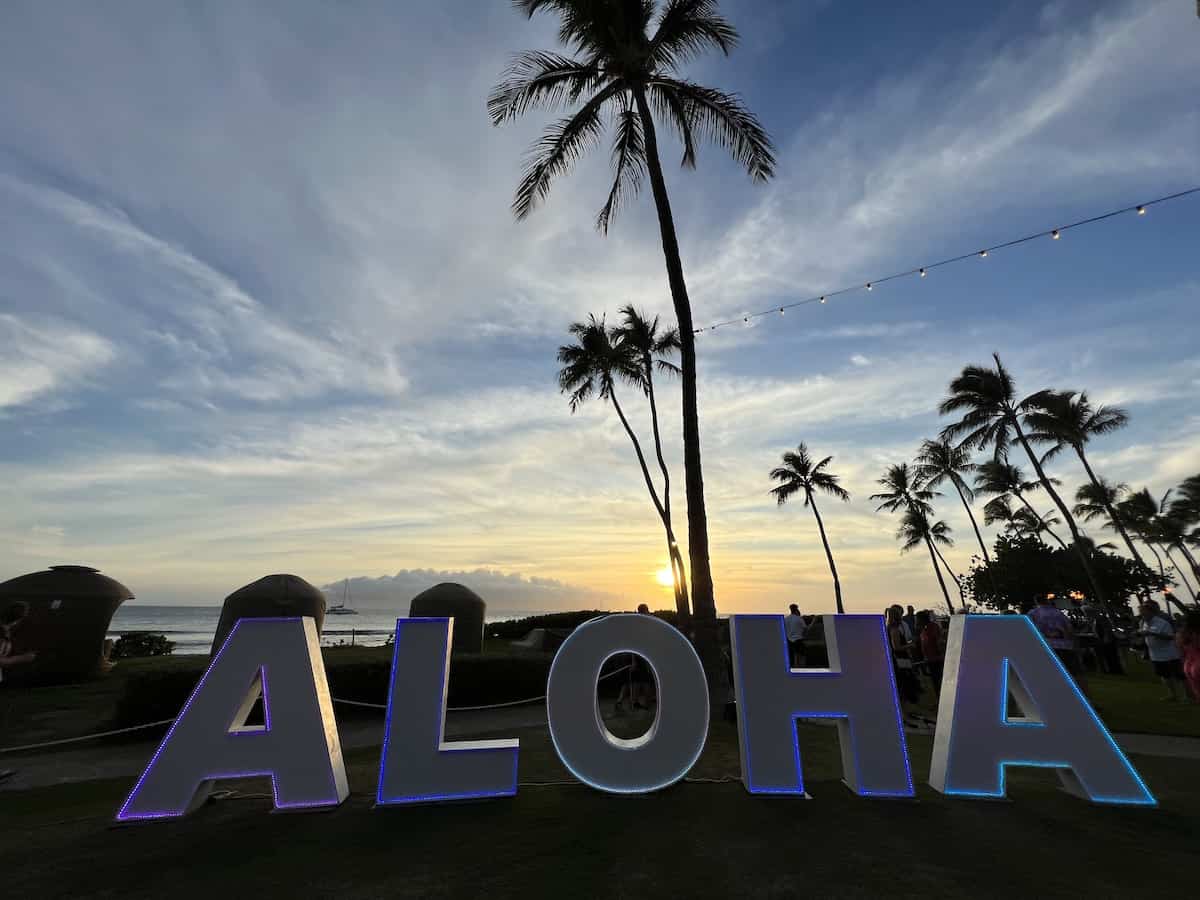 We also got updates from home. I about DIED of laughter when I saw Spear's school pictures. Apparently while he was staying with Aunt Karen she took it upon herself to CUT HIS HAIR. Bless. But once your kid shaves off his hair you def are more chill about stuff like that and we were able to laugh about it.
The girls were doing great with Marleigh at home and even cooking their fav pasta themselves! Spear was having a BLAST with Cam! He also lead a song at their church which made me so proud. Britt had her first post-Covid field trip to the zoo and I was so proud to see that she dressed in theme 😉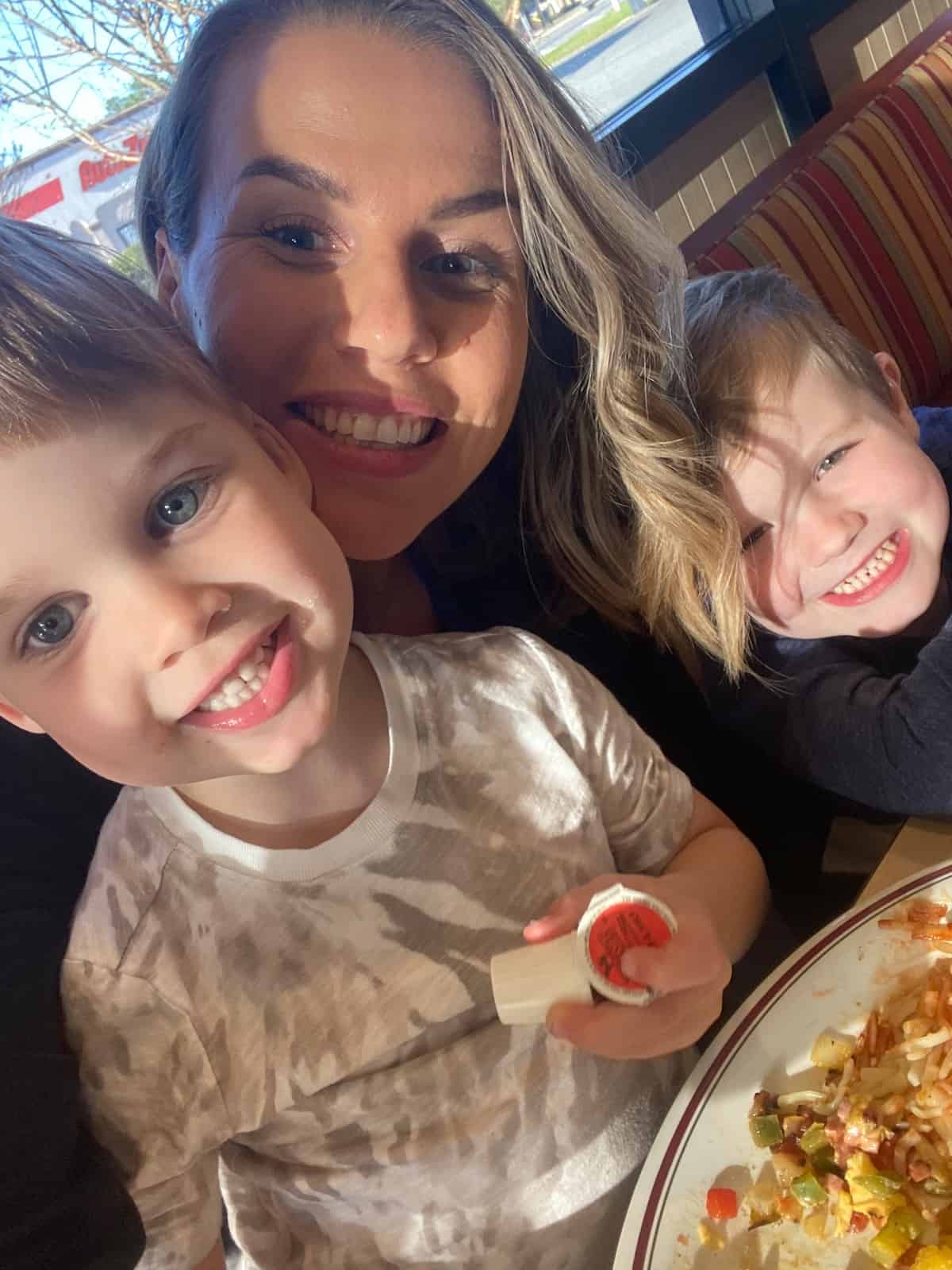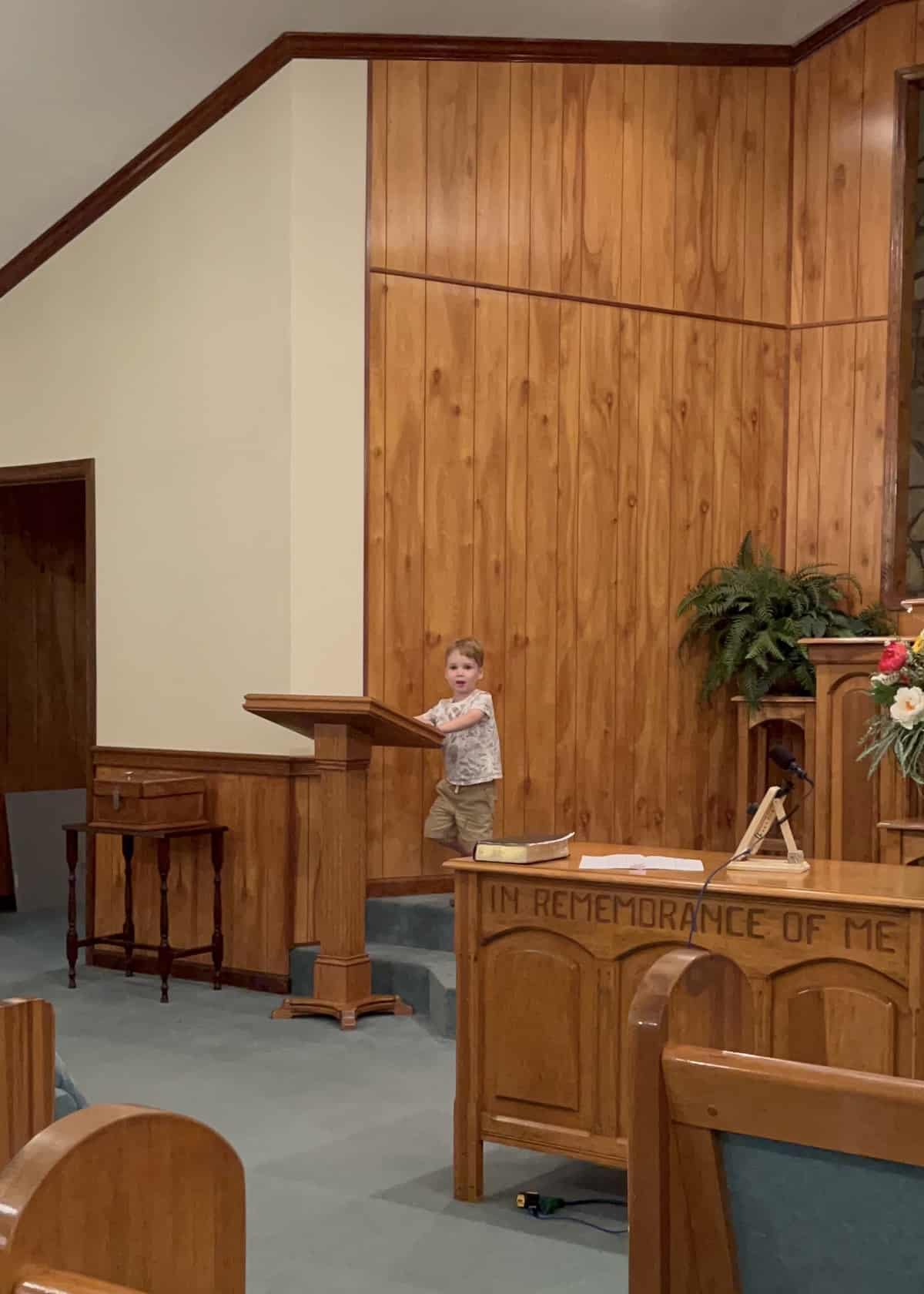 Kye was away on a BIG TSA trip to Athens which included touring UGA's campus and even the football stadium. He had a GREAT time and performed really well in the competition. I was so happy to see that all my babies were having a fun time while we were gone.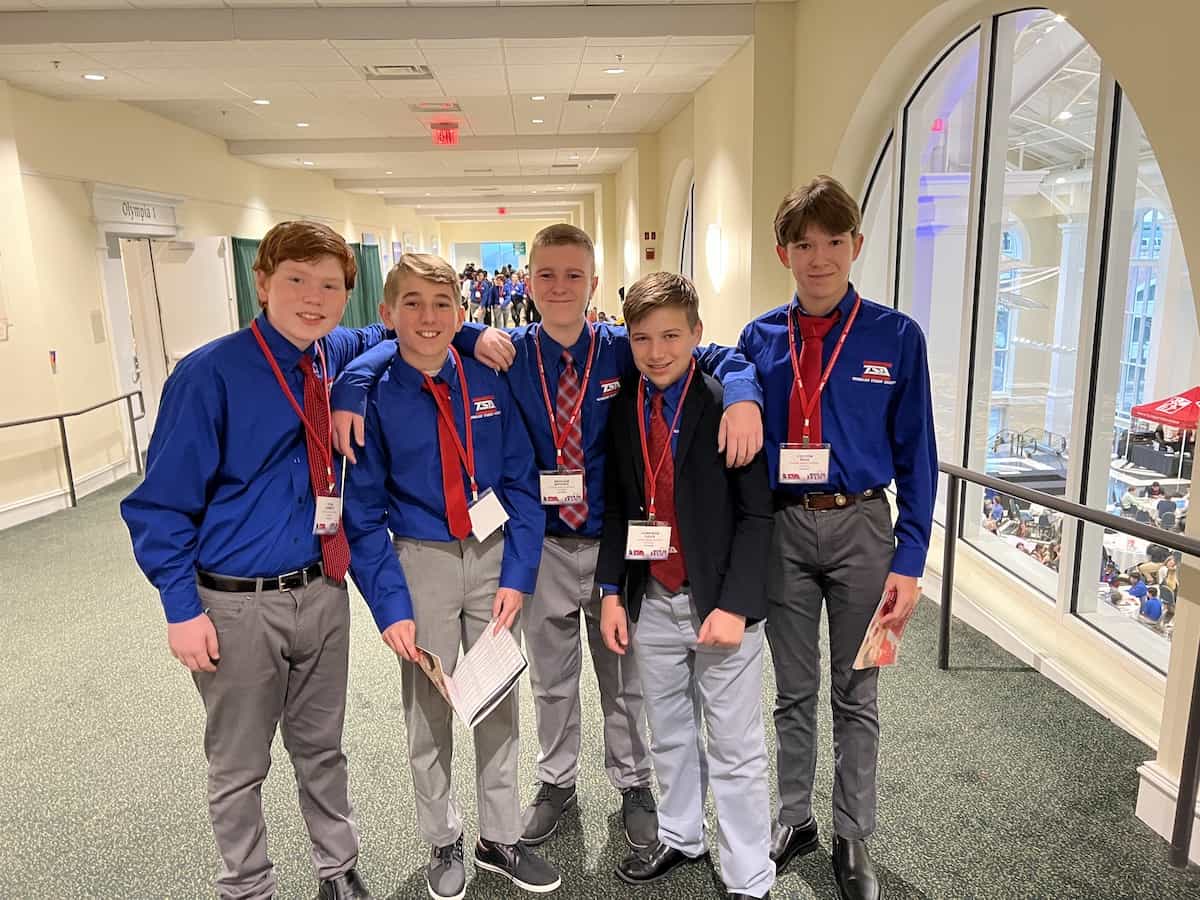 Breakfast was provided each morning and Zach found me a beach nut seed that matches my Hawaiian necklace!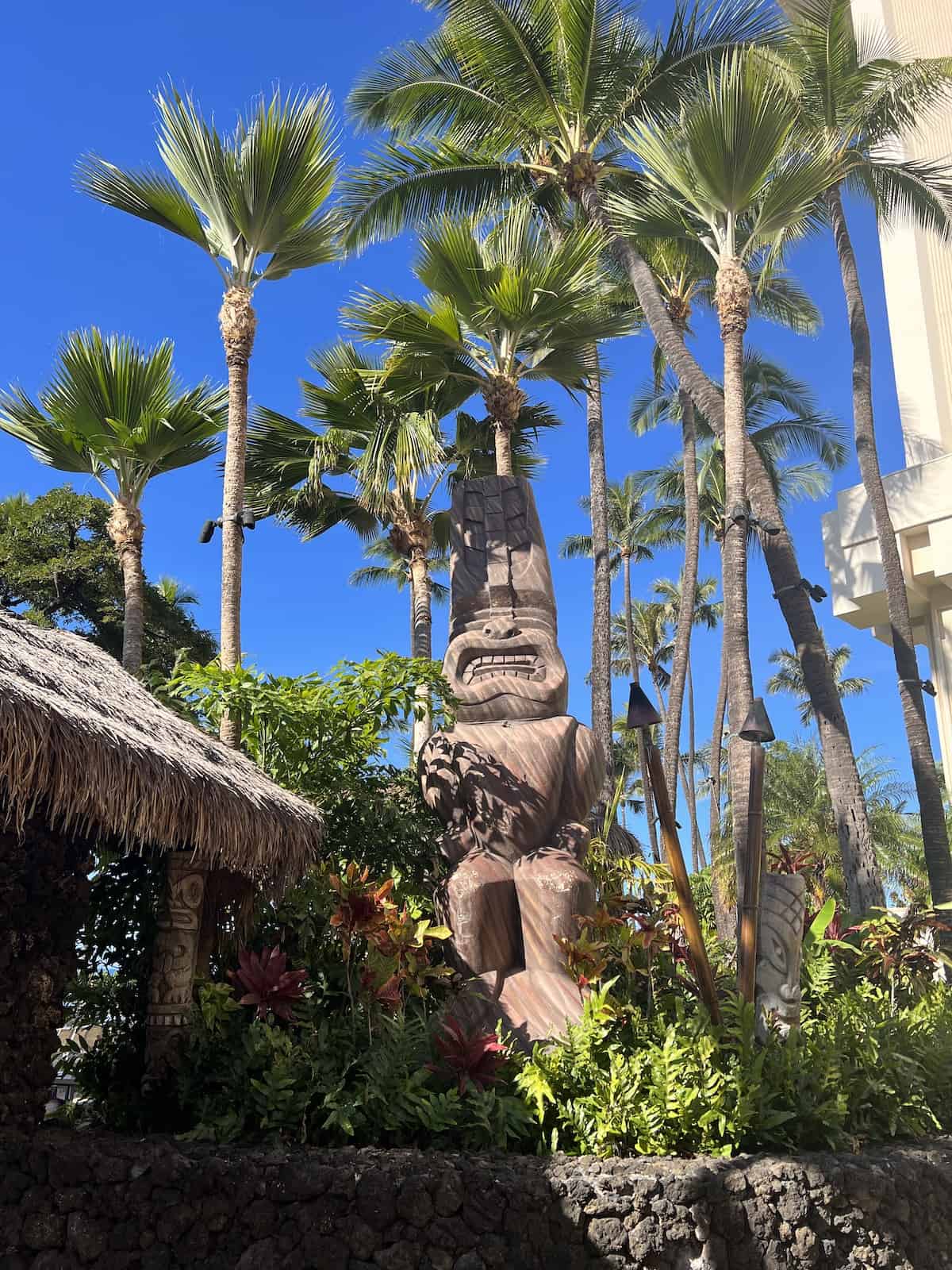 Prior to the trip, I researched Maui and the top things to do and kinda struggled a bit to find stuff that REALLY interested us! I called the hotel and they helped me make some plans. Something Zach and I enjoyed on our honeymoon to Maldives was snorkeling so the hotel booked us a boat ride for a snorkel activity.
This was a bit of a cluster situation. First, the hotel booked us for the wrong day. We took an Uber to get to the check in location only to check in and be told that our trip was scheduled for the following day. Everyone was SO NICE and all the fellow guests were rooting for us. A couple ended up not showing up and we were able to go! The boat captain said that it happens frequently when hotels do the booking so it's good to know to always double check.
The boat ride ended up being pretty rocky. And LONG. We made friends with some other families and enjoyed visiting with them, or at least Zach did…I had to focus on the horizon so I wouldn't get sick!
We learned another great lesson for when we bring the kids – do NOT book a boat tour. We NEVER have good luck with these kinda of things! (Remember Key West? Or the whale watching in Cali?) The boat ride was rough. The spot we were supposed to snorkel wasn't possible to get to. And the area they ended up taking us was super far away, way too deep, and terrible visibility.
It was expensive. Took up our entire day. And just wasn't enjoyable!
AND to top it off? OUR HOTEL HAD SNORKELING. Literally at the resort. When I called the hotel they basically just took advantage of me and ripped me off by having me book this unnecessary excursion. UGH. So frustrating!
I was very glad I had my go-to water park outfit for snorkeling. The wet shirt was perfect (linked both items here)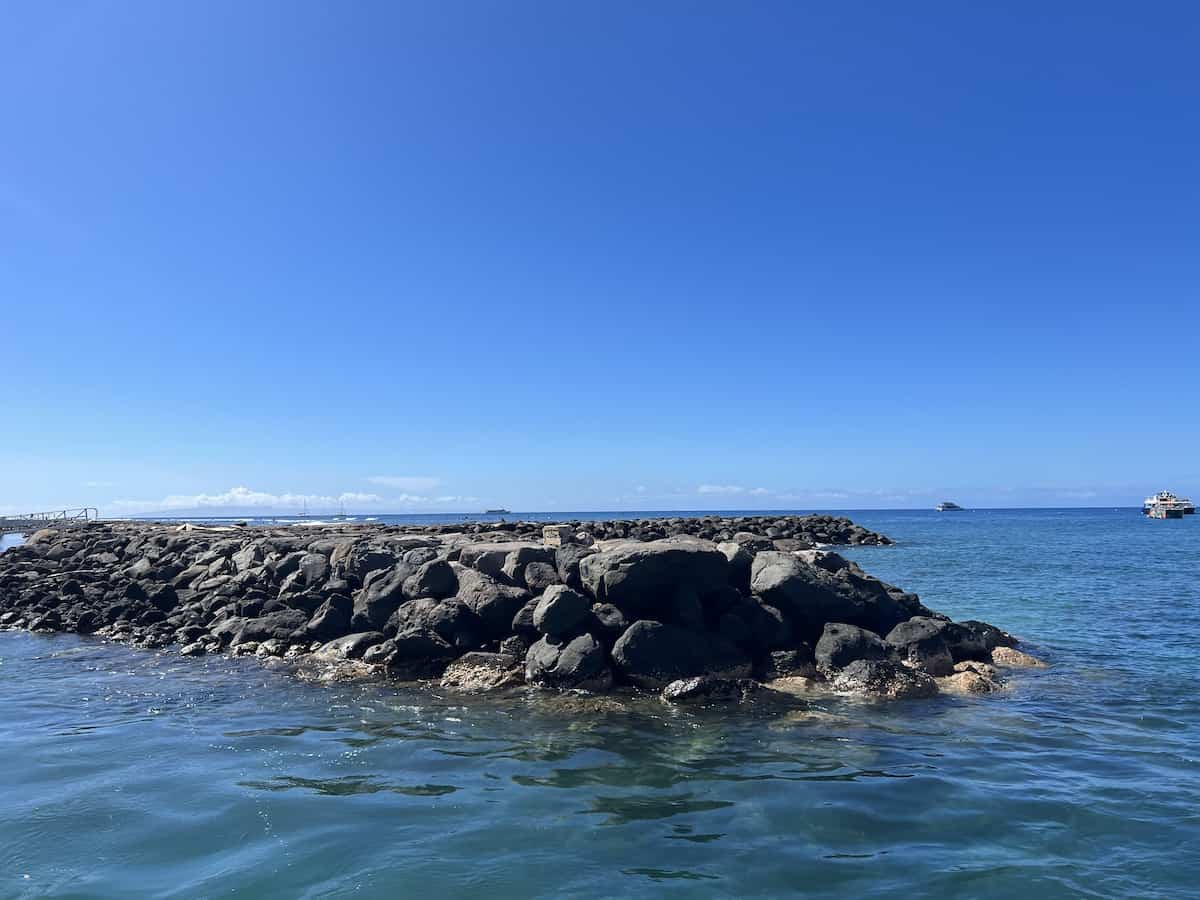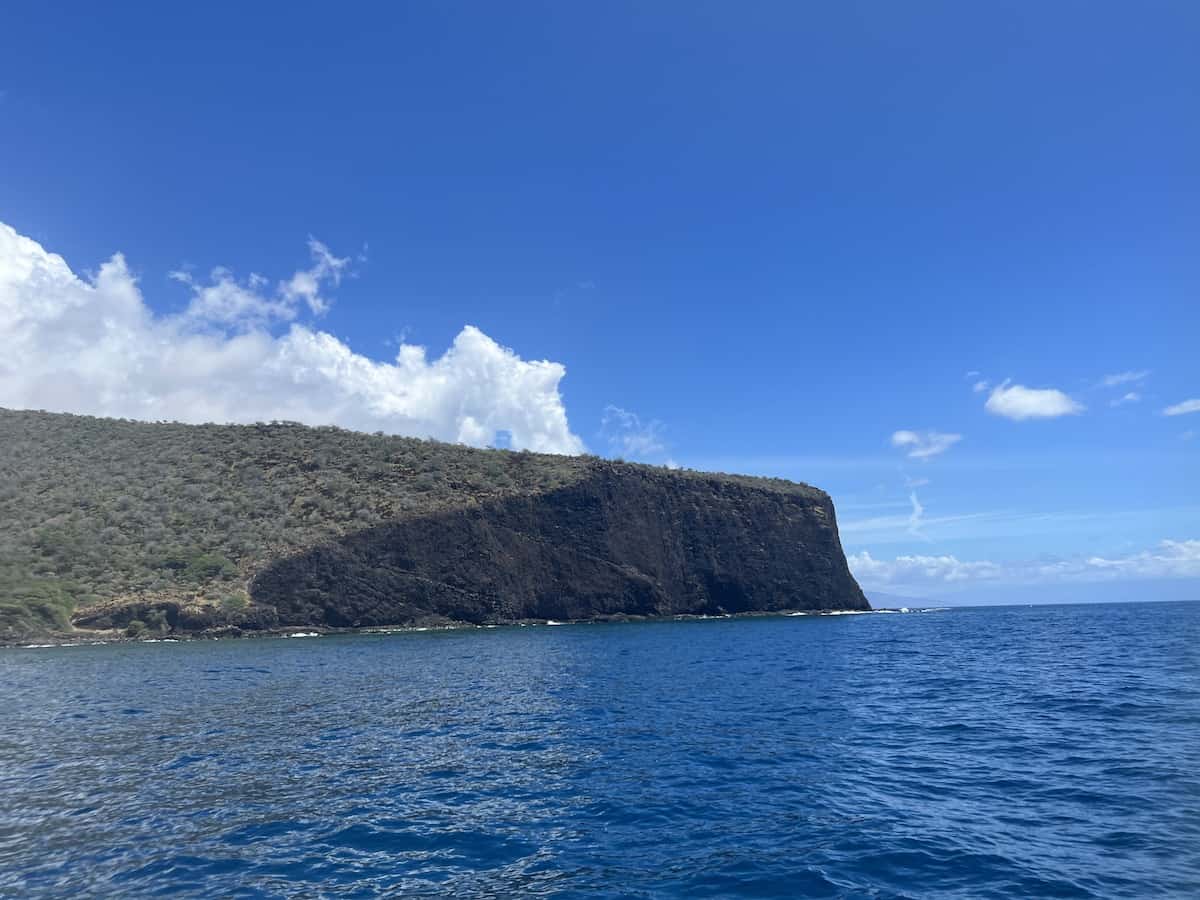 We made the best of it and still took our time snorkeling and seeing all the fish we could. I think we've also been spoiled with some AMAZING snorkeling in the past (our honeymoon was FANTASTIC and my dad and I snorkeled with sea turtles during our first Hawaii visit too) so it's tough to live up to those past experiences.
It was beautiful views – just not the best snorkeling and def not something I'd recommend or plan to do again!
The boat ride was SUCH rough waters that we had to rush back due to someone on board getting really sick and dehydrated and an ambulance had to meet us when we docked. After our plane experience, my first thought went to wondering how much their bill would be!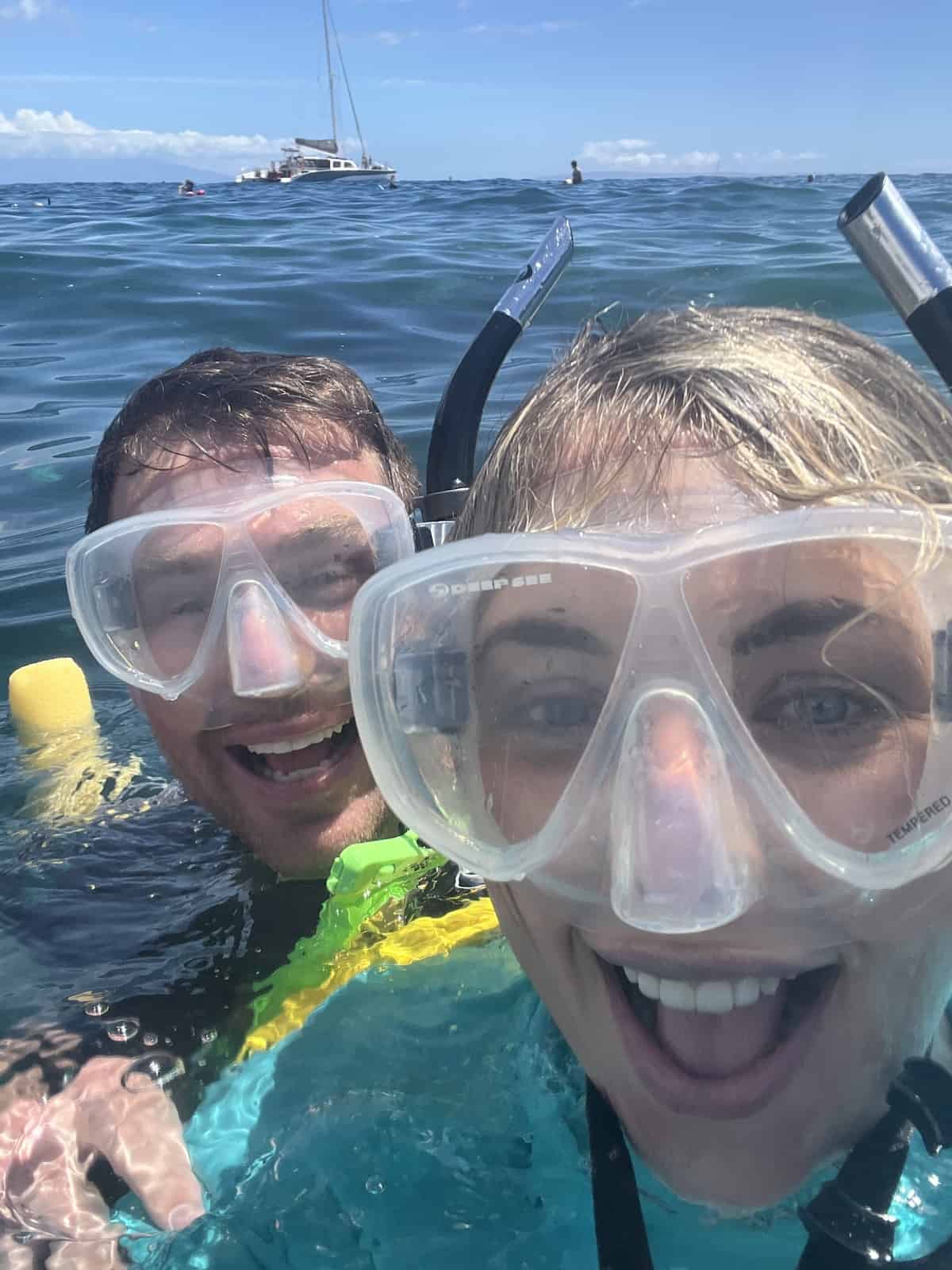 We got back to the room with plenty of time to shower and get ready for dinner! Another one we'd planned to skip because the location was 40 min from the resort and we just aren't fans of big long bus rides. Especially when these type of events tend to get a bit rowdy and the bus ride BACK can be a tad uncomfortable!
I really loved my outfit for this dinner (linked everything here) and enjoyed the gorgeous views of the Maui coastline on our way! How INCREDIBLE is this dinner set up? STUNNING!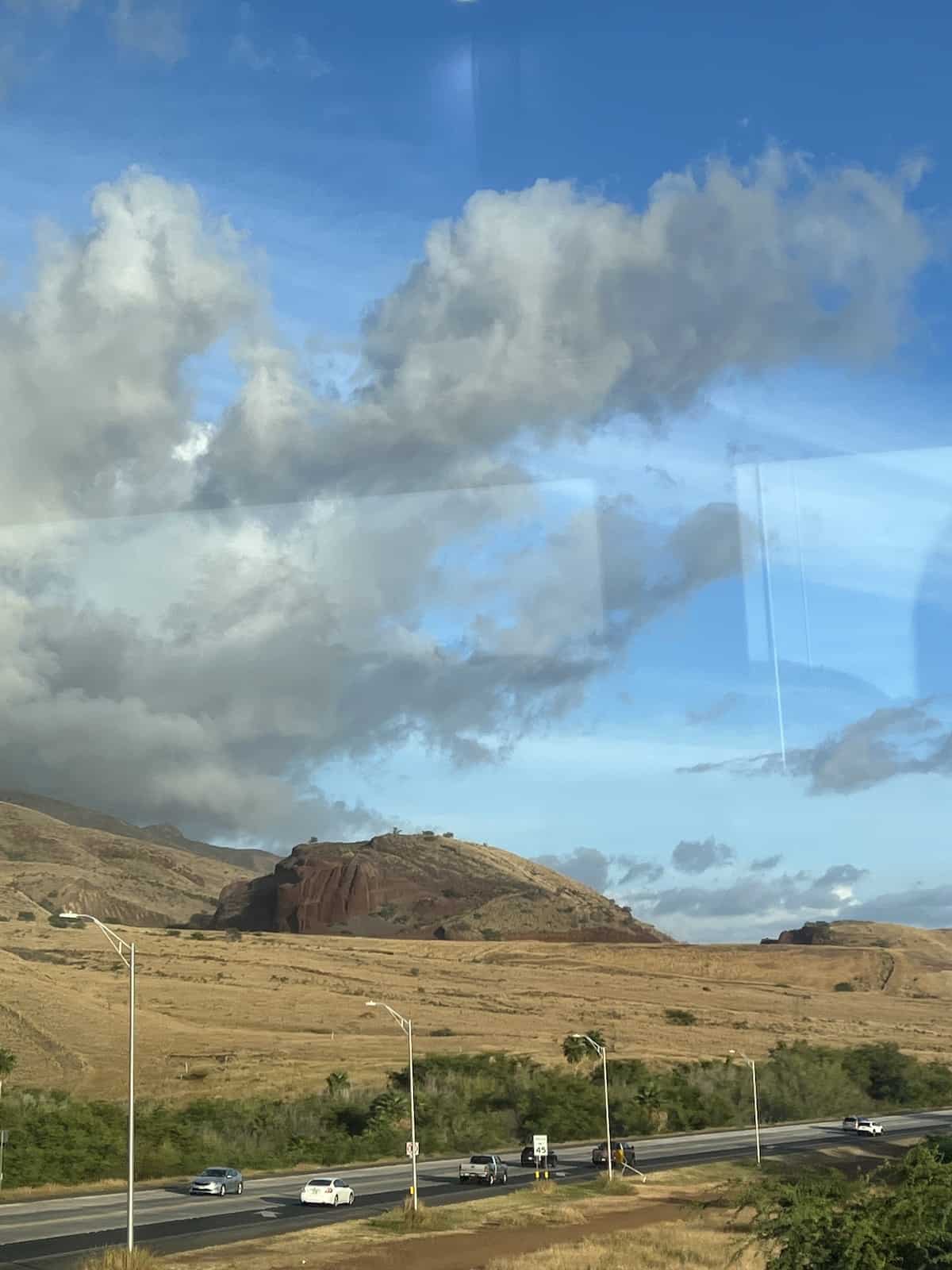 This was the First Timers dinner which honored and recognized all the people who were on the Leadership Trip for the first time! Zach's parents were first timers with us and we all were seated together which was nice and were seated with the CEO of the company again as well who, by that point, knew us by name. We met some other great people at our table and had a lovely evening with the most beautiful backdrop!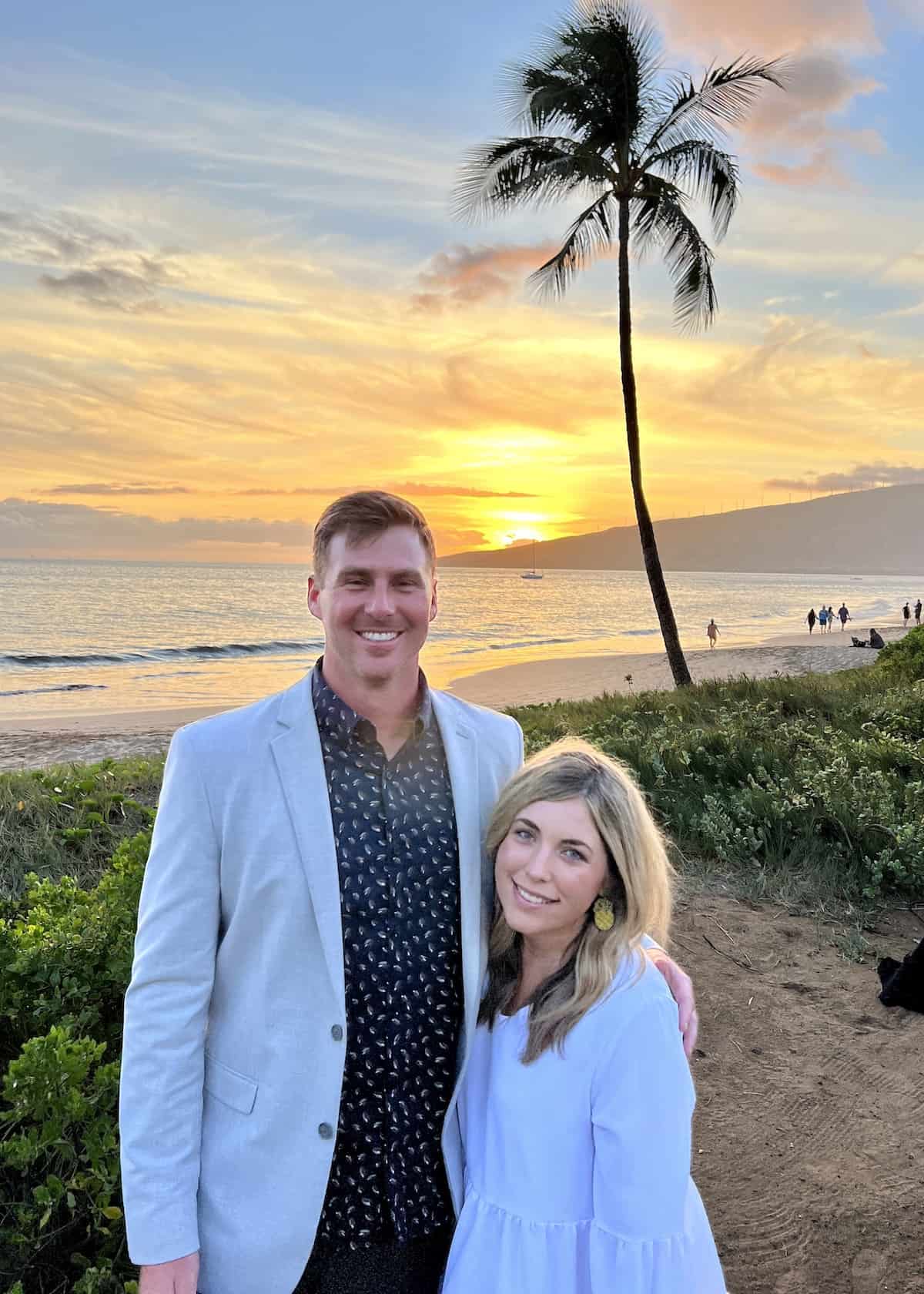 My personal absolute favorite thing to do on vacation is to go on "Bachelor day dates" where Zach and I just explore the area together. Walk around a cute little town. Do some shopping. Mostly browsing. Walking hand in hand. Trying local treats. Just a little adventure exploring!
Here's my look for our around the town day! This is my FAVORITE dress I bought for the trip. So cute and comfortable and I felt really confident in it. We kicked off the morning with the breakfast buffet where I drank ALL the yummy fresh fruit smoothies…and chugged all the water…and got a coffee fix 😉 We also said hey to the resident penguins on the property!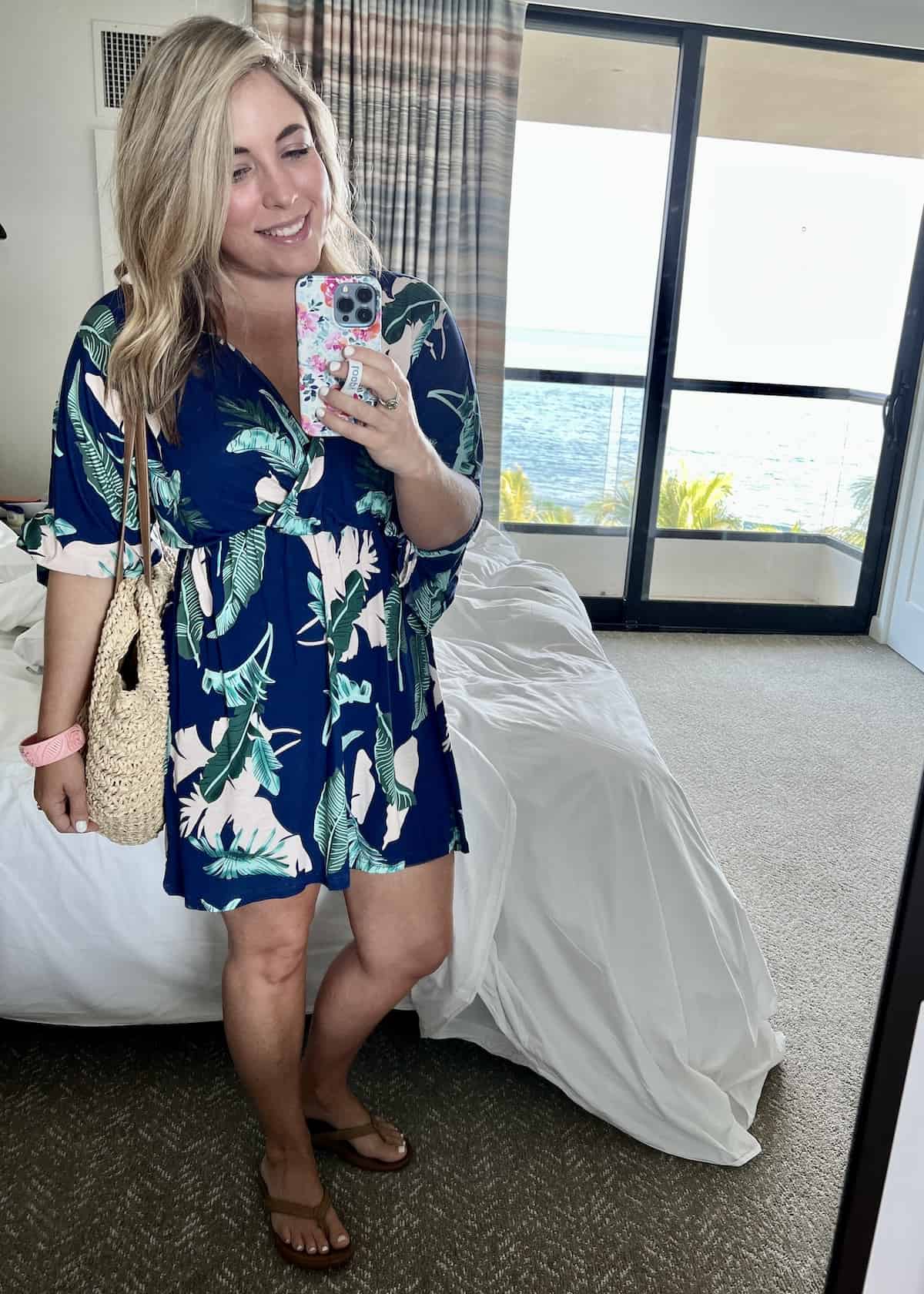 From what little bit we'd seen the day prior, Lahaina, looked ADORABLE and like the perfect little town for some exploring. It was just a short Uber ride away from our resort and our first stop was to check out the gorgeous Banyan Tree Park. The entire park is actually just ONE TREE and all the hanging pieces are ROOTS. How cool is that?
We were also surrounded by wild chickens which just trips me out a bit to see and we were able to walk just across the street to check out the old fort on the corner.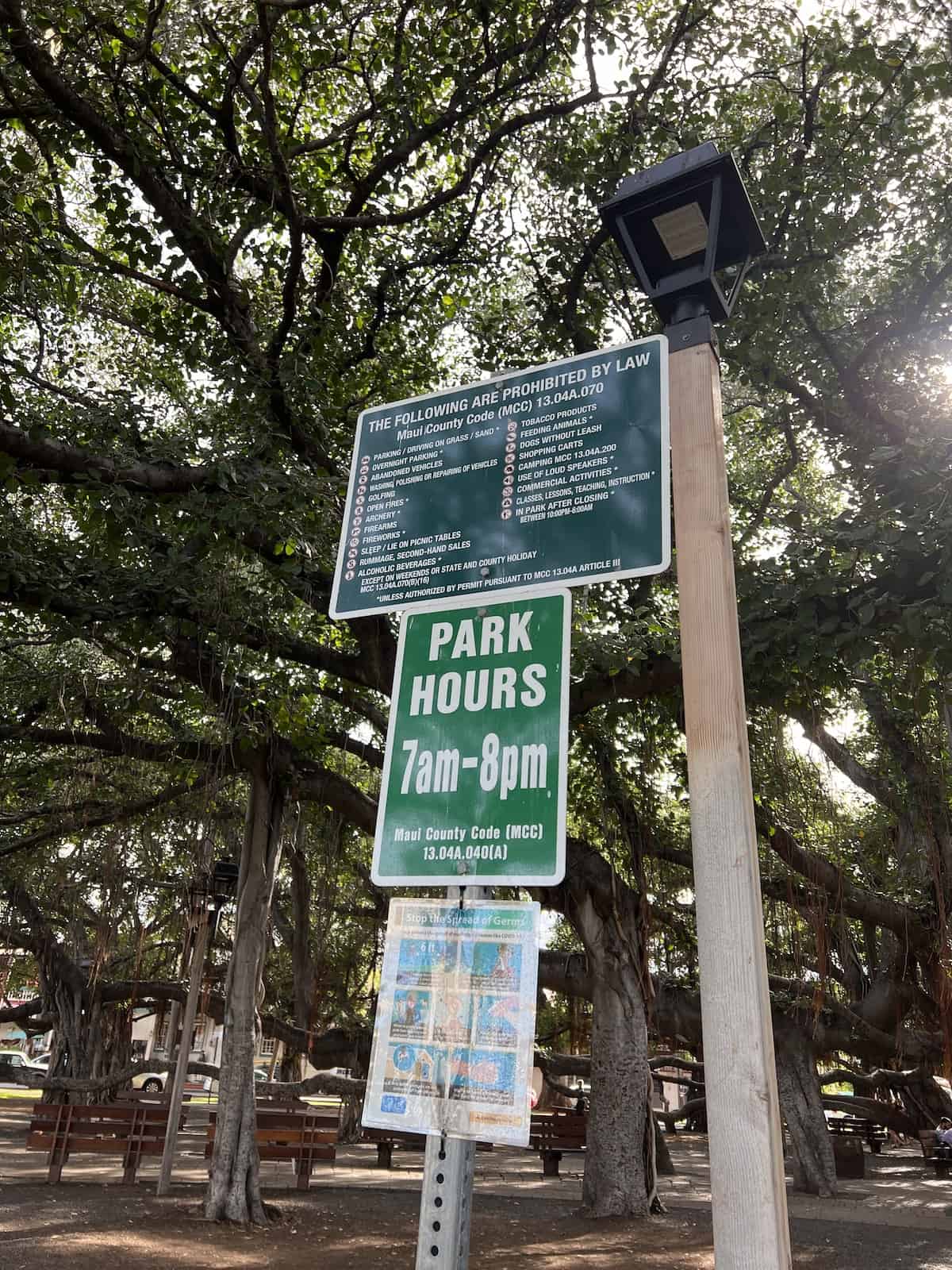 We walked around the shops and saw many street vendors and heard some great live music. We did notice that a lot of places were shut down or seemed to be struggling due to post-Covid and the slow reopening process. Most places did also ask us to wear masks so I was glad we'd had them with us!
We found some fun items for the kids – it was tough because I wanted to buy the girls EVERYTHING. We ended up FaceTiming them and just asking them what THEY wanted most. I'm so glad we did that and it's what I'm going to do from now on when traveling. It took the pressure off me to find a "just right gift" and instead gave me a fun mission to hunt down an item I knew they would love because they told me they would!
Of course I didn't leave it up to them completely, I told them each what sort of things we'd been seeing and then they mentioned what they'd like the most. It's especially hard with the girls because sometimes they really want to match and have the same items and sometimes they prefer different but I tend to over think it (#shocker) and worry that I will get one of them something and the other will wish they had it too.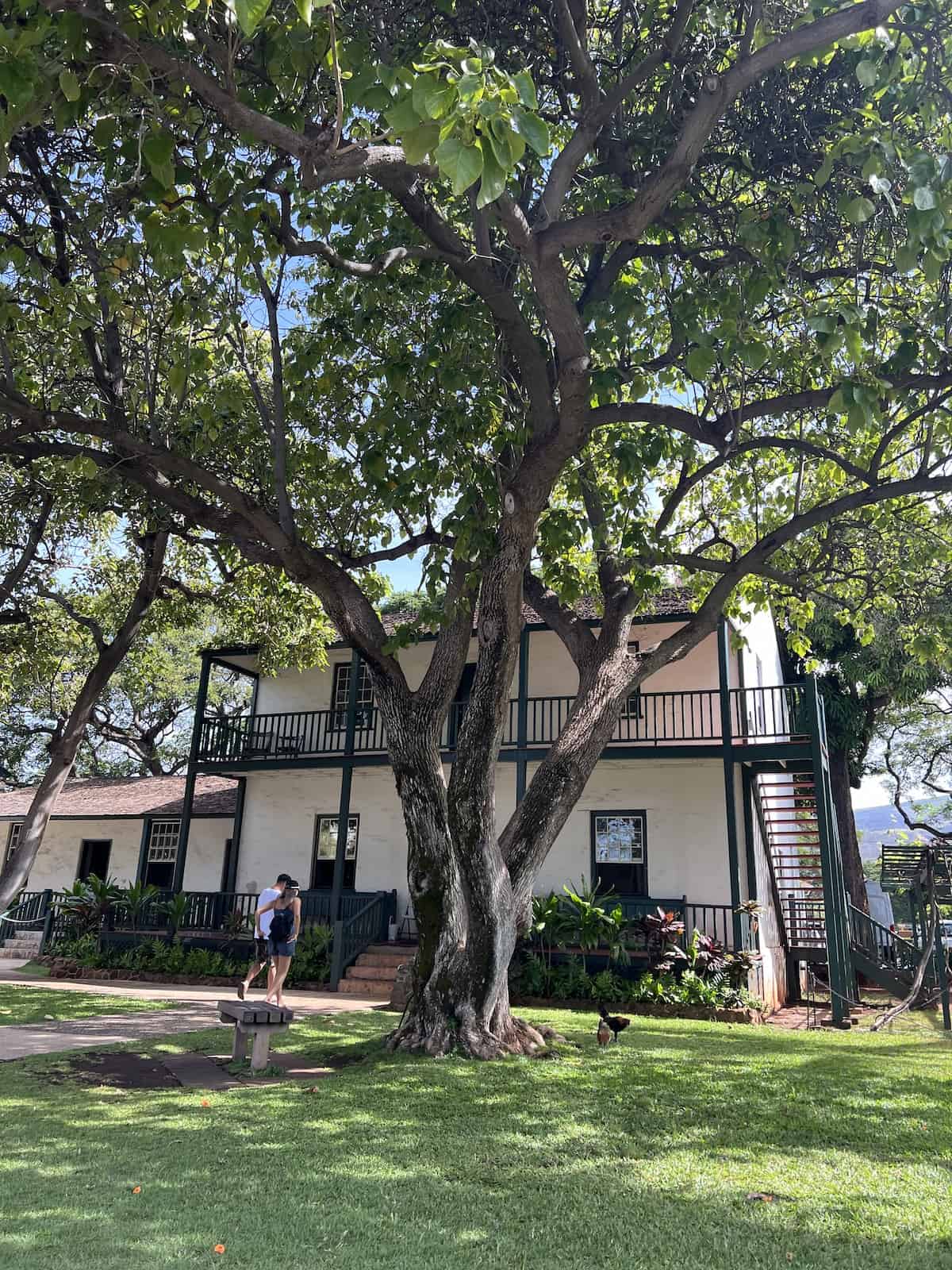 I absolutely just LOVE the culture and VIBE in Hawaii. I love it so, so much and am truly so excited for the day when we get to bring the kids as I know they will love it just as much as I do. I mean Kye's name IS Hawaiian afterall 😉
One of my "Hawaii traditions" is to eat at Duke's. My dad and I ate at Duke's in Waikiki on my first Hawaii visit back in 2001 and all six times I've visited Hawaii I've been sure to make a stop at Duke's. Duke's in Maui was a pretty pricey Uber ride away from the town area we were in but it was on my must-do list!
We headed that way for lunch and it didn't disappoint. The burger and fries with the Maui sauce is so yummy and the vibe is just SO Hawaiian!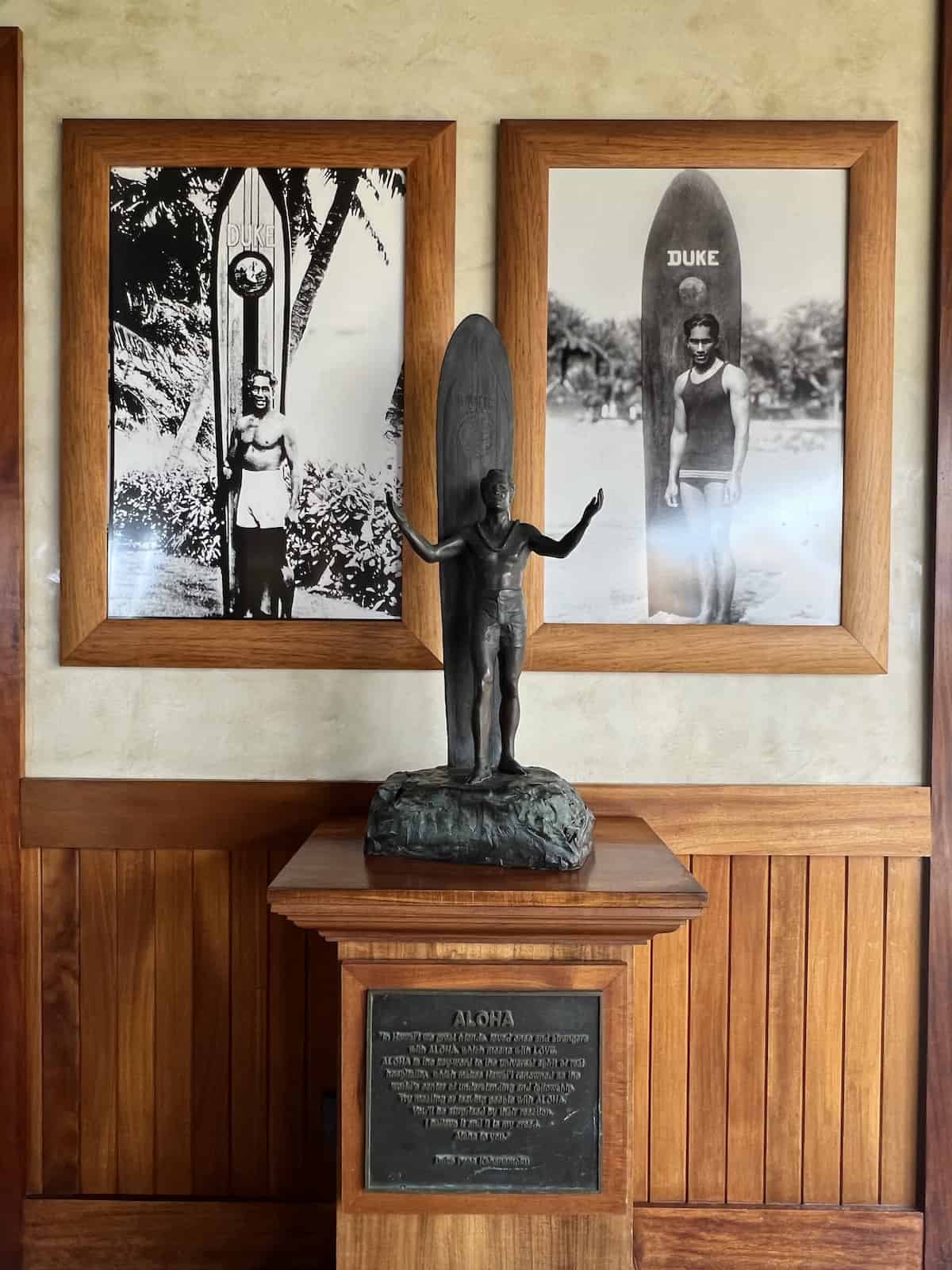 Our next stop was Whalers Village which was an awesome outdoor shopping and dining area just a short walk down from our hotel. Another must-do on our list was to visit a Maui Divers Jewelry. As mentioned plenty of times by this point, Britt's DREAM is to visit Hawaii and since it hasn't been able to happen I gifted her all of my old brochures from our past visits that I found (dated back to when we came while I was pregnant with her 10 years ago actually!). She made a Hawaiian dream board and she cut out a necklace from Maui Divers on her board.
She said her new dream was to get to visit that store in Hawaii and buy that necklace. I surprised her for Christmas with the necklace and promised her I'd go visit the store during our trip 🙂 I was also super excited to find a store called Kai Aloha since it's Kye's name and all – we found him a super cool bookbag that I knew he'd love! We really enjoyed Whaler's Village but had to head back to the hotel because Zach had rehearsal for the awards ceremony.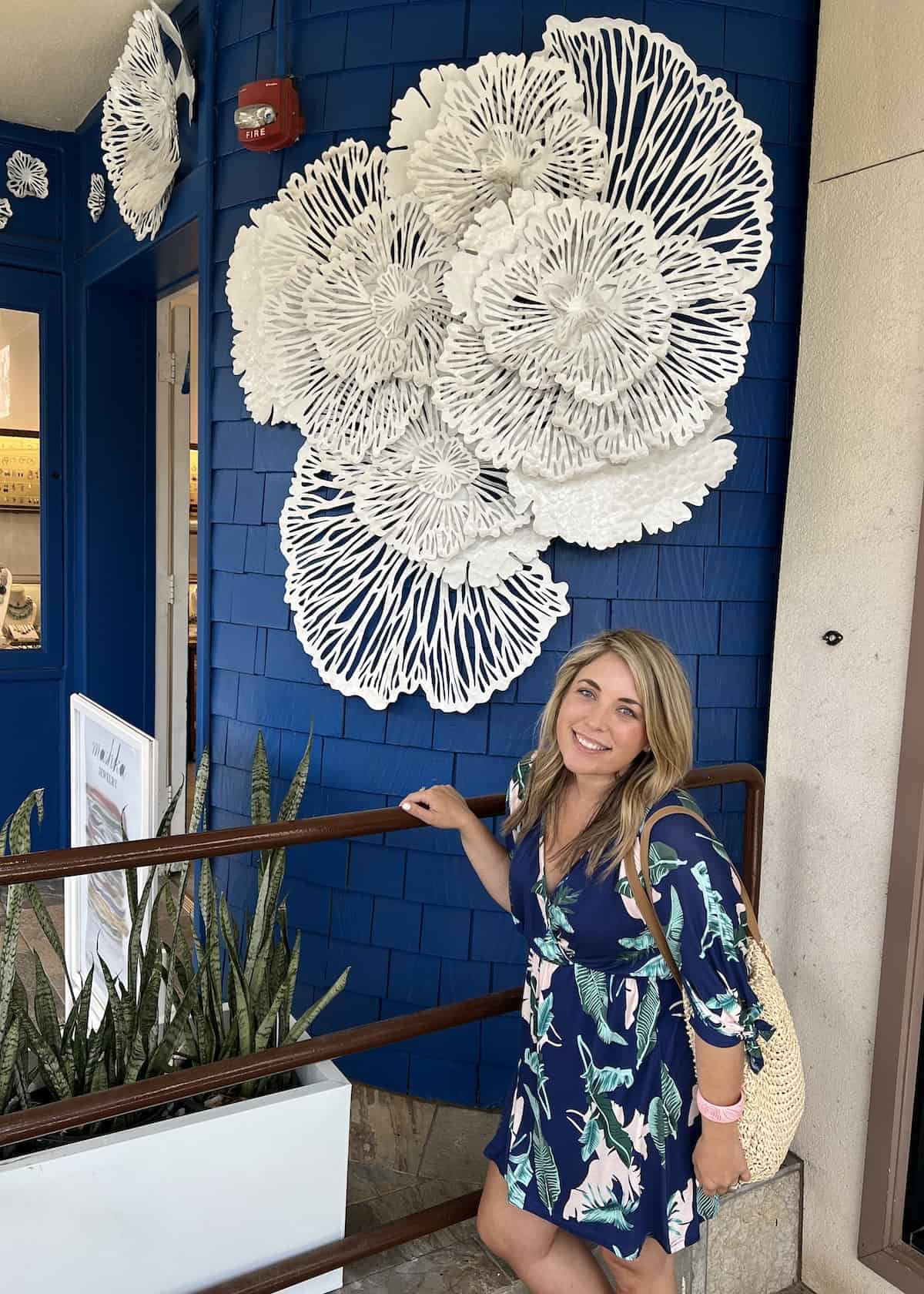 The walk back was GORGEOUS and while Zach was at rehearsal I got some me-time. Naturally, I grabbed a Hawaiian Shaved Ice and then hung by the beach to read and relax and whale watch. How incredible is it to be laying out and WATCHING WHALES. So. Awesome.
And also another reminder NOT to book any sort of whale watching boat tour. You can literally see them just at your resort!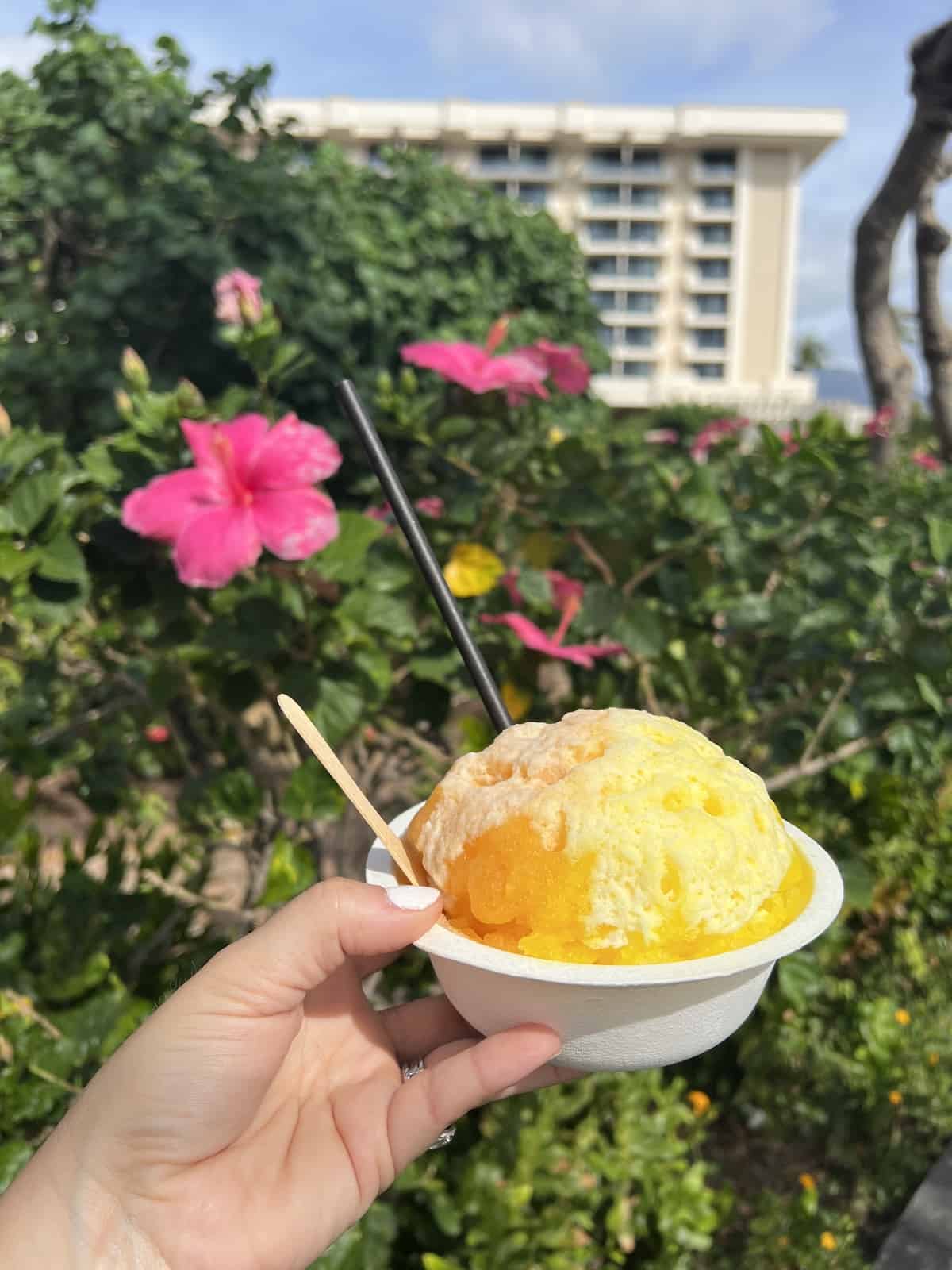 I always feel a little awkward at these big awards functions when we travel. It's tricky because some people go ALL OUT and get really fancy and others dress down and I never know what to wear and it's also silly to spend a bunch of money because you walk in and then SIT for the entire thing. Thankfully I had this dress still in my closet from our fancy family beach pictures a few years ago and it worked!
Men, naturally, have it way easier. Zach owns plethra of suits all of which look amazing on him! The awards night was amazing. Again, I'm just so proud of Zach and his accomplishments this last year. It's easy to kinda just get in a mode and not really think about just how awesome of a year he had but being on this trip, sitting at one of the front tables with the leaders of this huge company and watching him go up on stage to accept an award was just incredible! It was especially so cool that he and his dad BOTH were receiving top awards TOGETHER. Pretty amazing and just SO special.
We met another non-drinking couple at our table and ordered several rounds of Shirley Temples 😉 Usually, these types of dinners tend to be long and boring but we had a GREAT time. We really vibed with the other couple and weren't in any hurry to leave. When the awards dinner ended we even stayed to mingle with other friends we'd met thus far on the trip.
We talked about it later and how we vibed with SO MANY more people on this trip than we have in the past on these sorts of trips. And we realized why…we are OLDER hahaha. For SO LONG we were SO YOUNG to be earning these sorts of trips and so most of the people on the trips were so much older than us and in such different phases of life that we kinda just didn't fit in. But now that we're getting on up there in age everyone is like OUR AGE at these things and we have tons in common and make more instant friends haha.
It was fun to get to dress up with my man and to get to be the proud wife and see him receive his awards! So proud of him and to be beside him through this life 🙂