Family Photos July 2019 – St Augustine Beach (with Captured by Colson)
Back in 2016 we had family photos on the beach with Captured By Colson.
It worked out where Lindsay was able to be in the St Augustine area around the same time we were during our yearly beach trip and she was SO sweet to set up our family photo session on the beach again this year.
It's CRAZY to me that our first beach pics were THREE years ago and the kids have changed SO MUCH.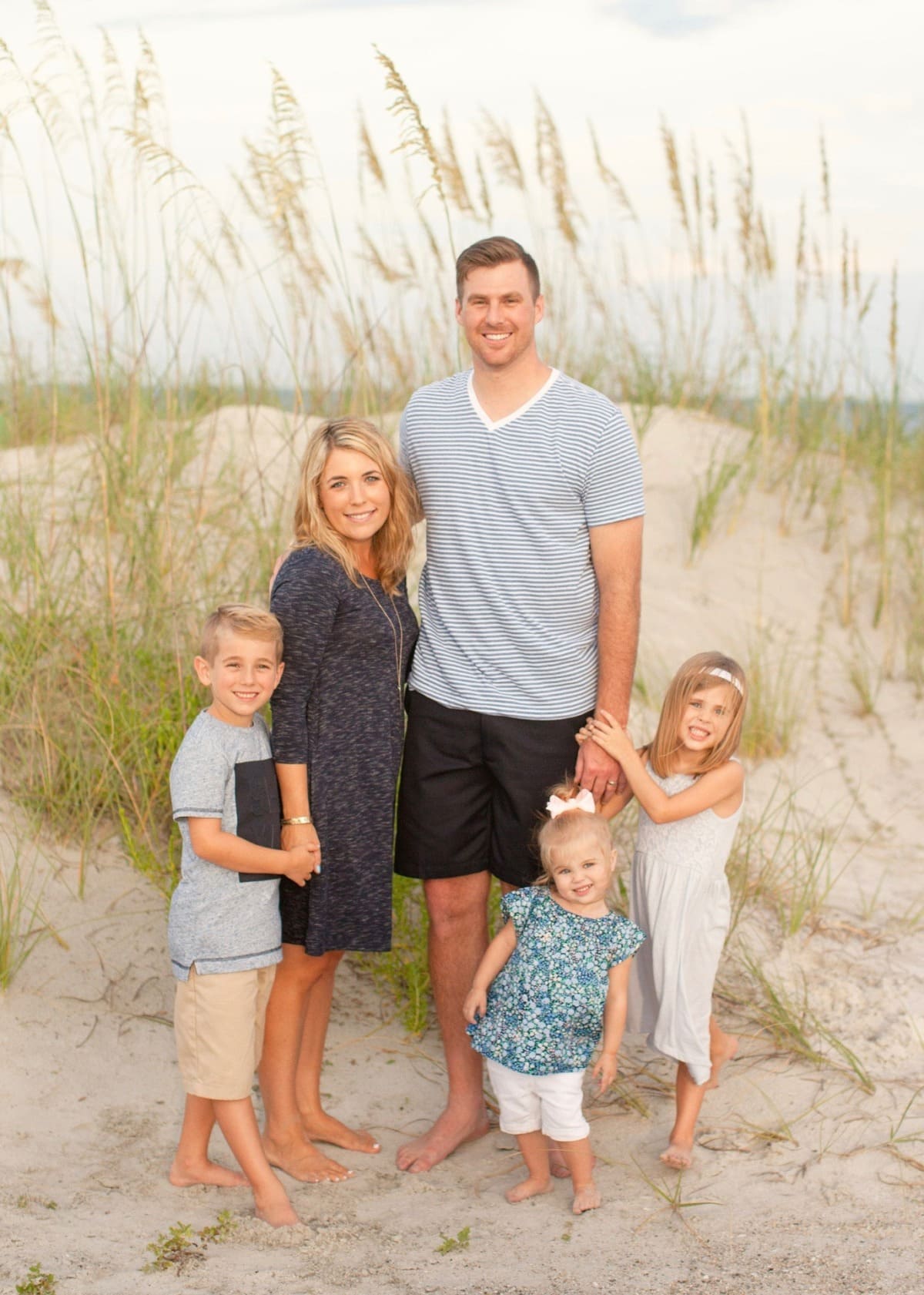 Those were some of my favs EVER so I've been super pumped about doing beach pics again – and this time with SPEAR 🙂 My full complete family!
I really adored our photos last July with Lindsay and even printed one as a canvas for our dining room but it just wasn't THE ONE.
Since we built our house in 2010 I have had this certain spot where I've been waiting for a canvas.
Waiting for our family to be complete.
Waiting for that PERFECT photo.
When planning out the beach pics I wanted to aim for colors that flow with our home in hopes of that "IT" picture this time.
I also had this random idea to go FANCY for our pics.
I saw a dress on my FB feed and fell in LOVE with it for myself and thought it'd be perfect for beach photos. Y'all I hunted that dress HARD and when I finally got it? I didn't like it on me hahah So typical right?
By that point I was already super committed to the dressier theme and continued searching to find just the right looks for each of us.
I LOVE how the colors all blended so well together and the fancier flare with the beach backdrop.
I'm linking all our looks at the bottom of the post!
I also want to say how super, mega impressed I was with the site where I bought my dress.
It is SUCH nice quality and I fully plan to purchase more of them for Aflac dinners and such when we travel. They also had a GREAT return policy and it was super easy to return the ones I didn't love!
We had our pics the day after we arrived at the beach which worked out much better than the day of arrival.
I'm so thankful that Katie was able to come help AND that Lindsay's husband, Willis, came to help too. With a toddler in the mix we needed it!
Storm clouds were rolling in and we ended up getting this entire session done from start to finish in only 35 minutes!
Lindsay is SO PRO y'all. She kept that junk flowing and got ALL the shots and thought of ALL the combos we'd want to have and got ALL the smiles and natural looks that captured (no pun intended) all of our children at this stage of life SO PERFECTLY.
All photos are taken by Captured by Colson.
Let's kick it off with the individual shots!
Kye at 10 years old (he lost his tooth the day prior haha). Y'all. These are like a kick in my gut. I HAVE A PRETEEN.
He looks SO grown in these photos and especially when I went to swap out old pics on our family photo wall. He's def less "little boy" and more "teen" at this point!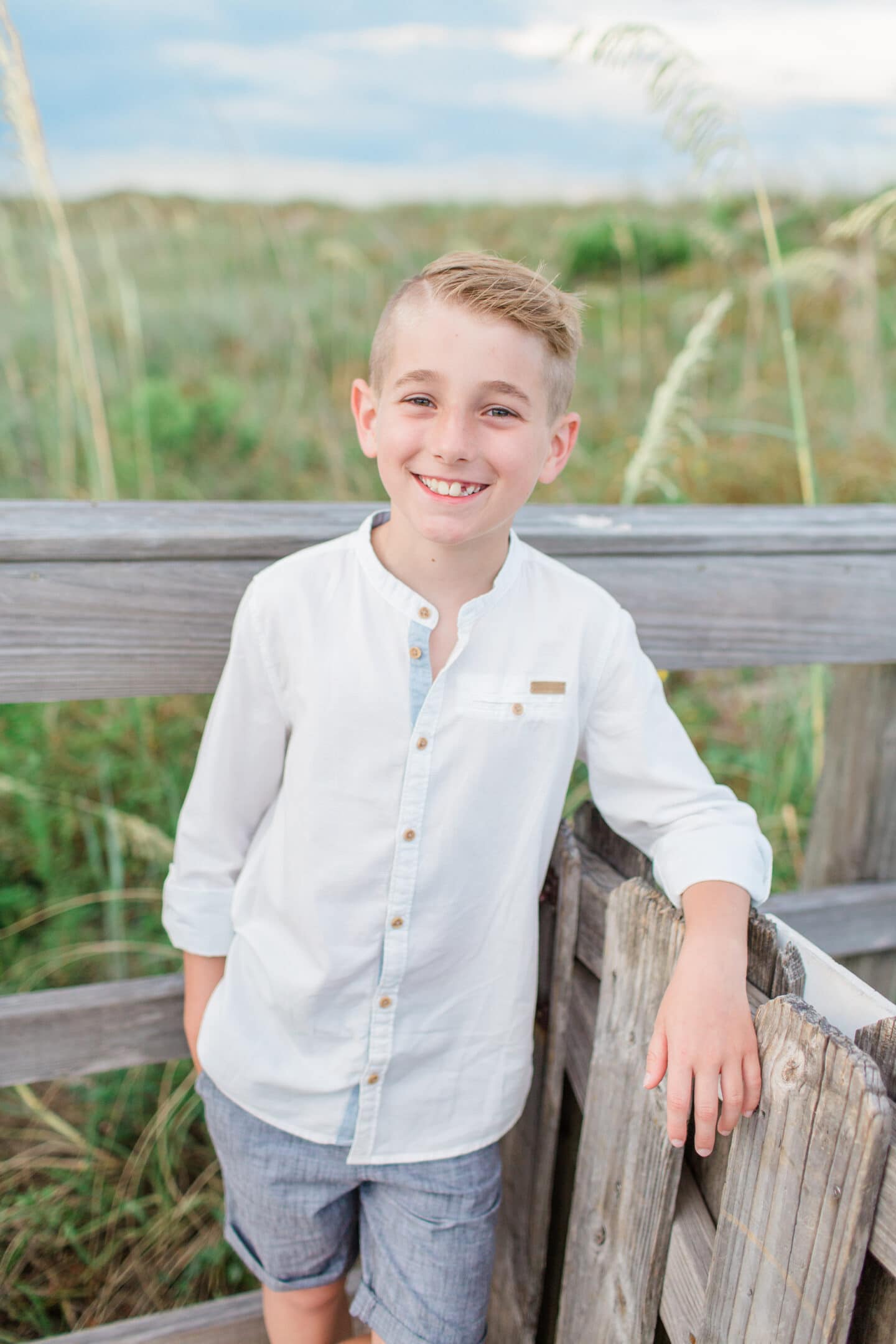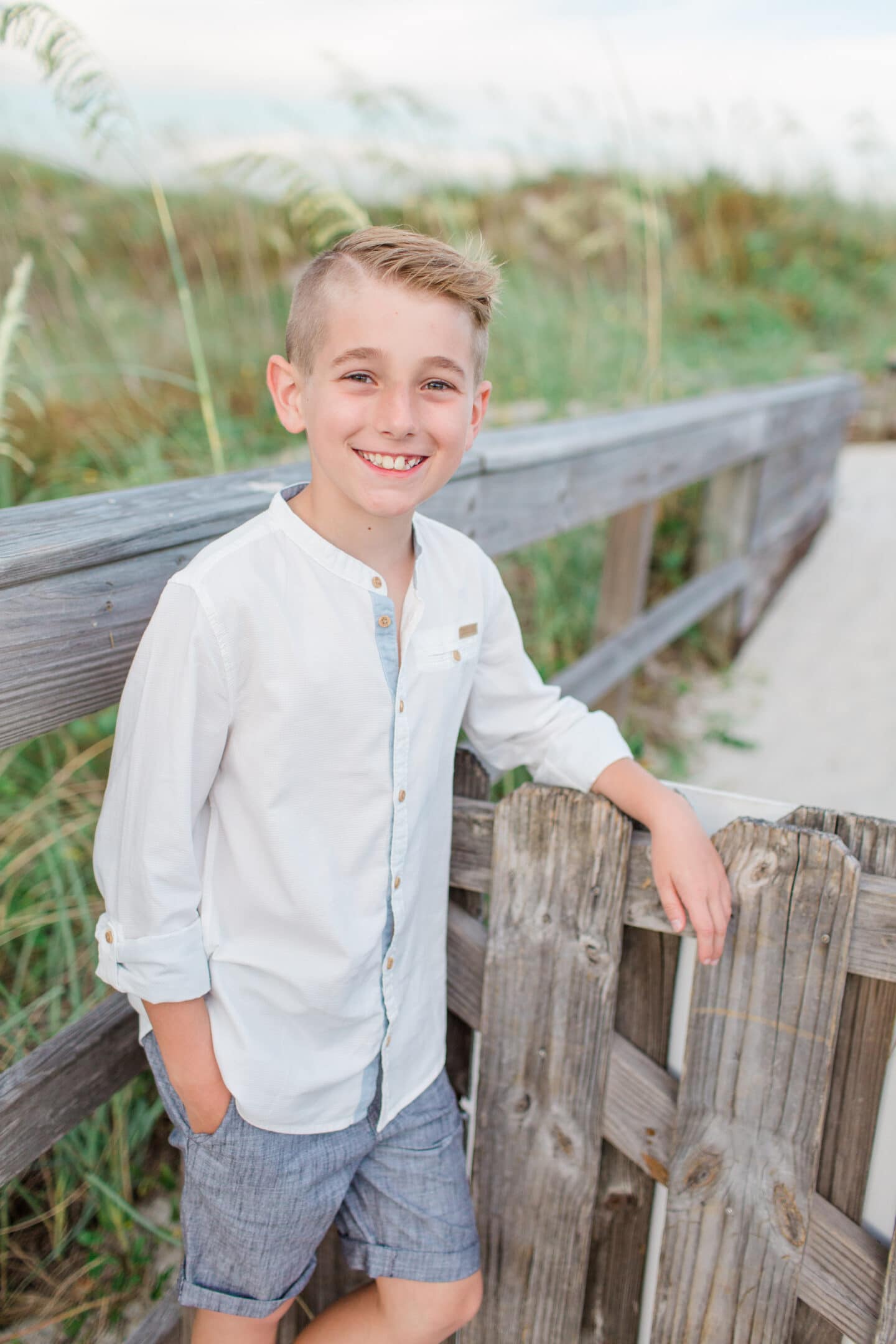 I think this is my favorite!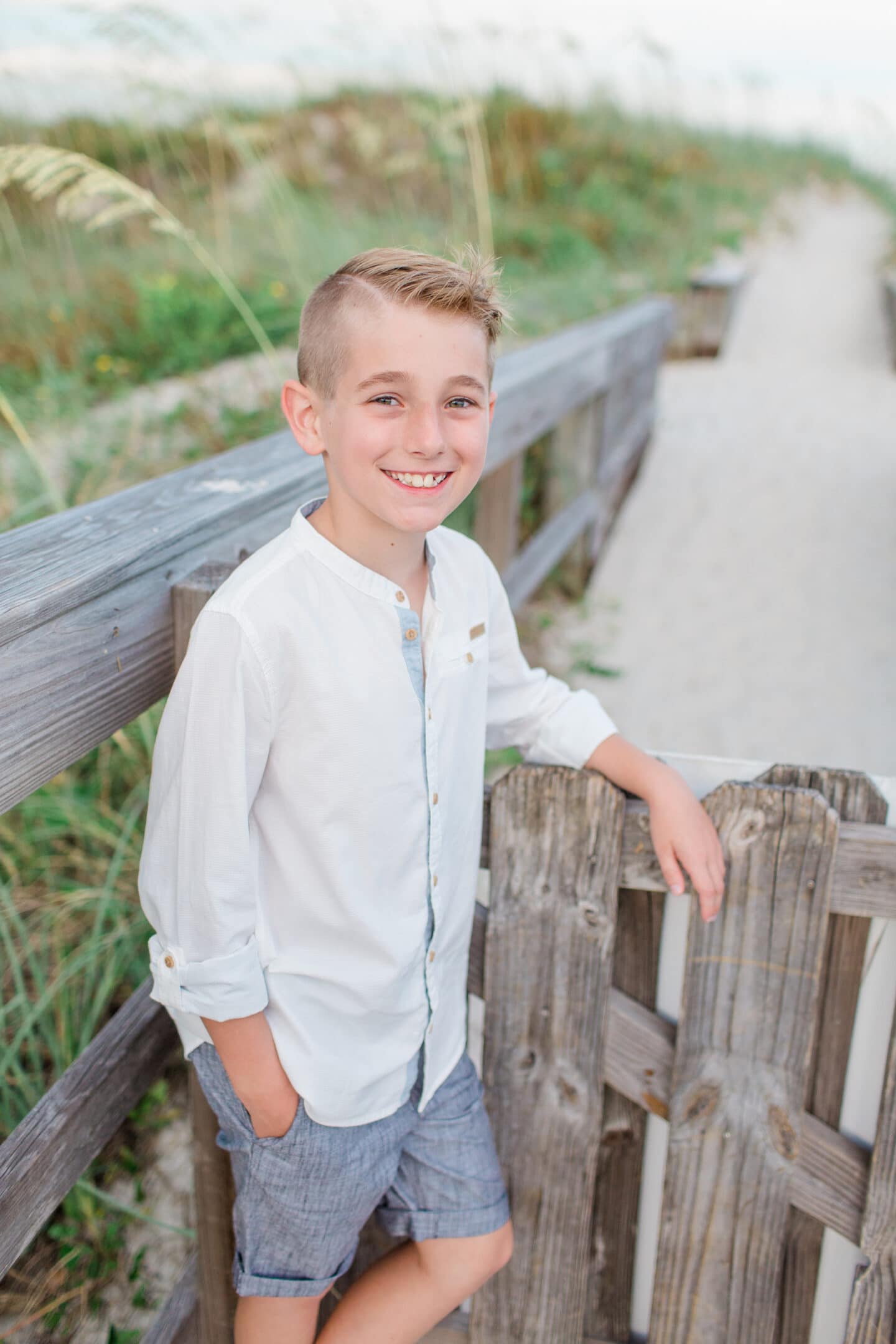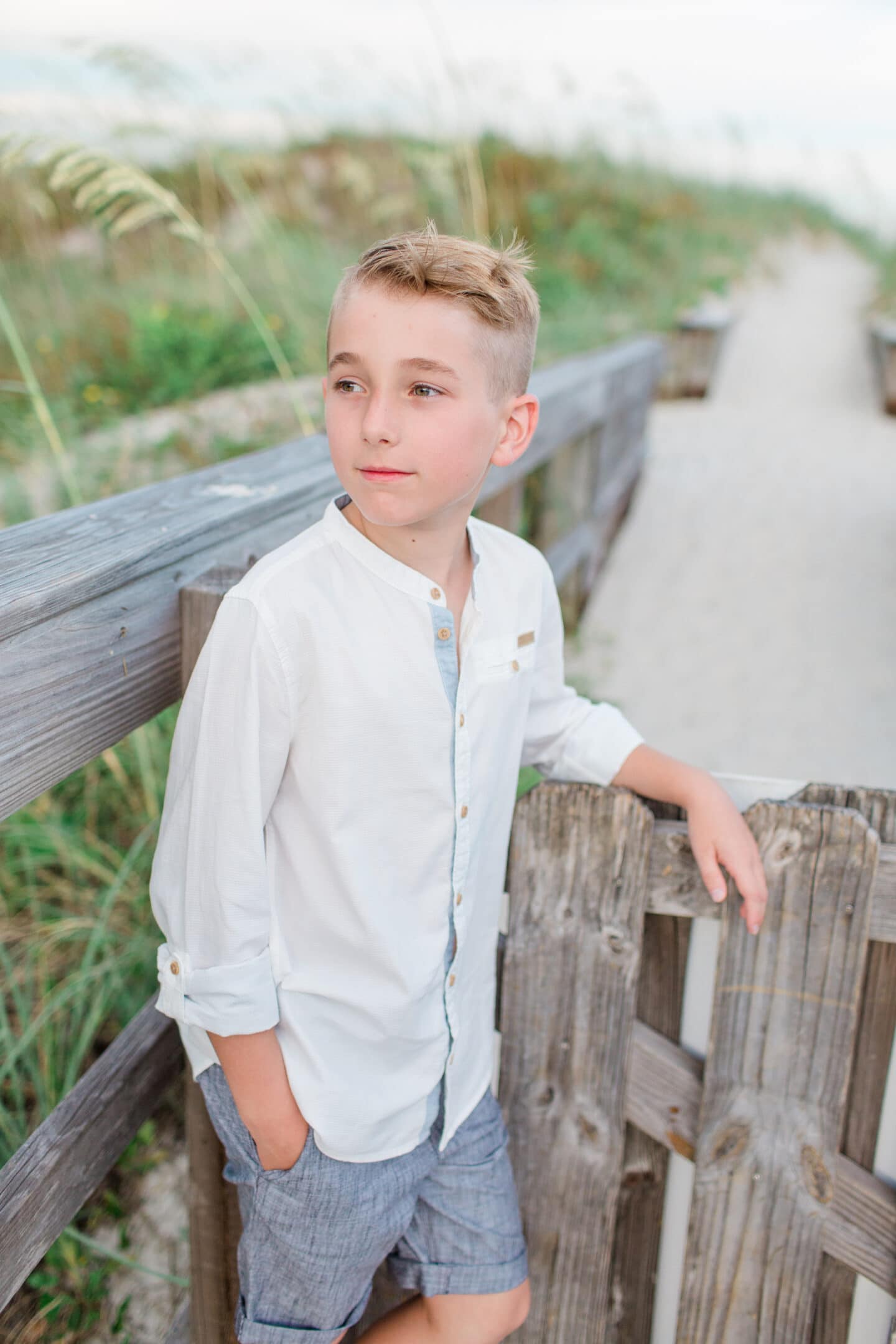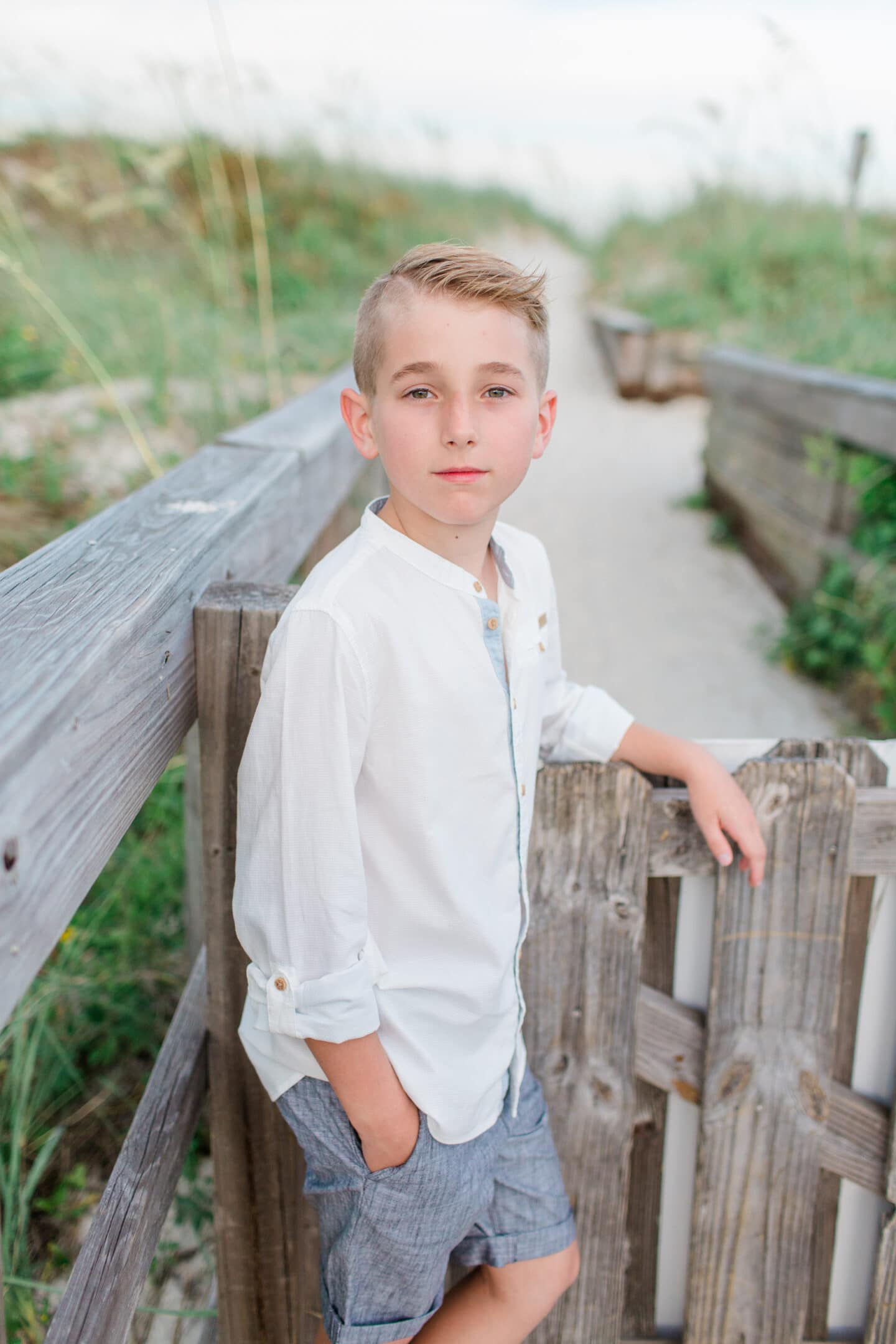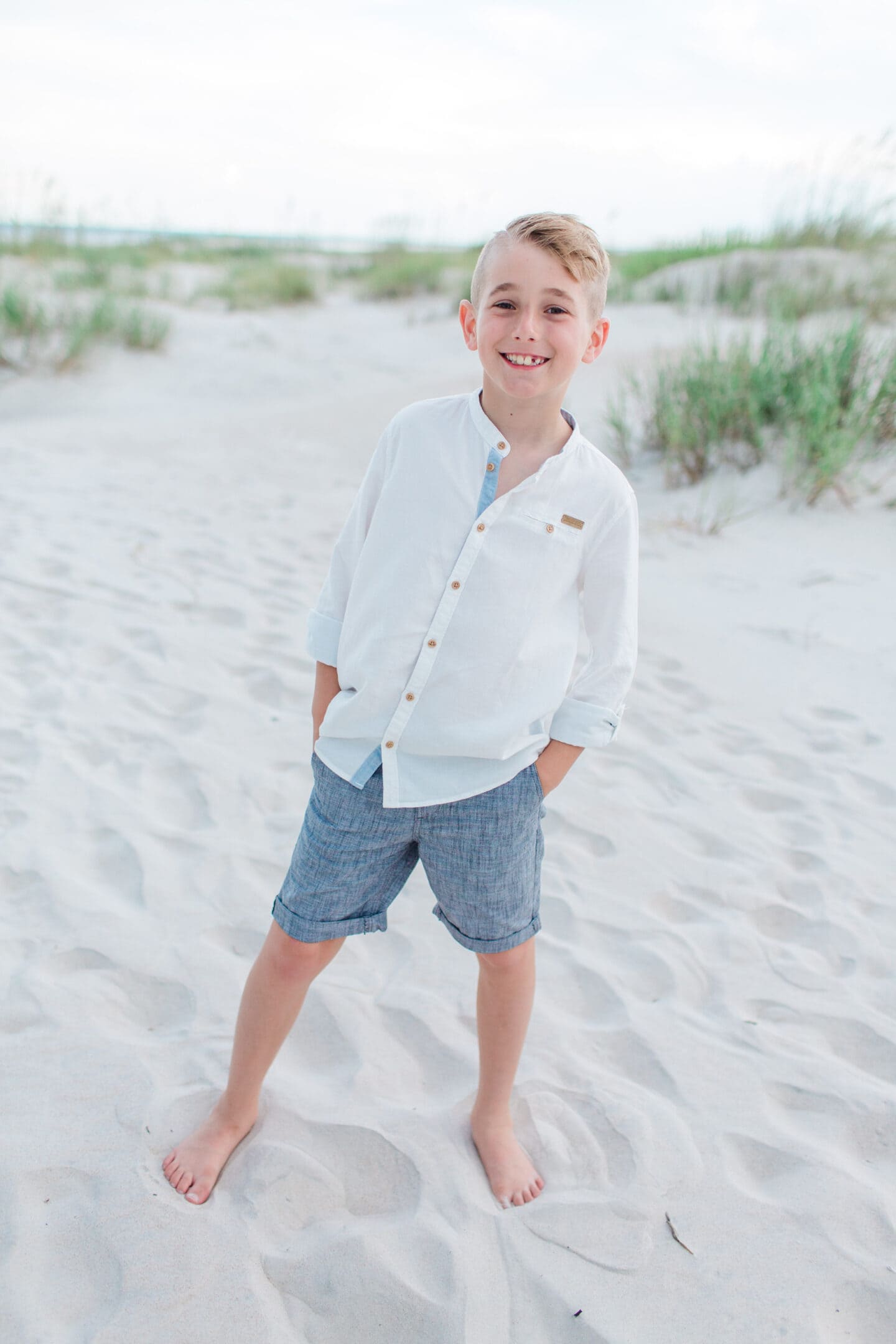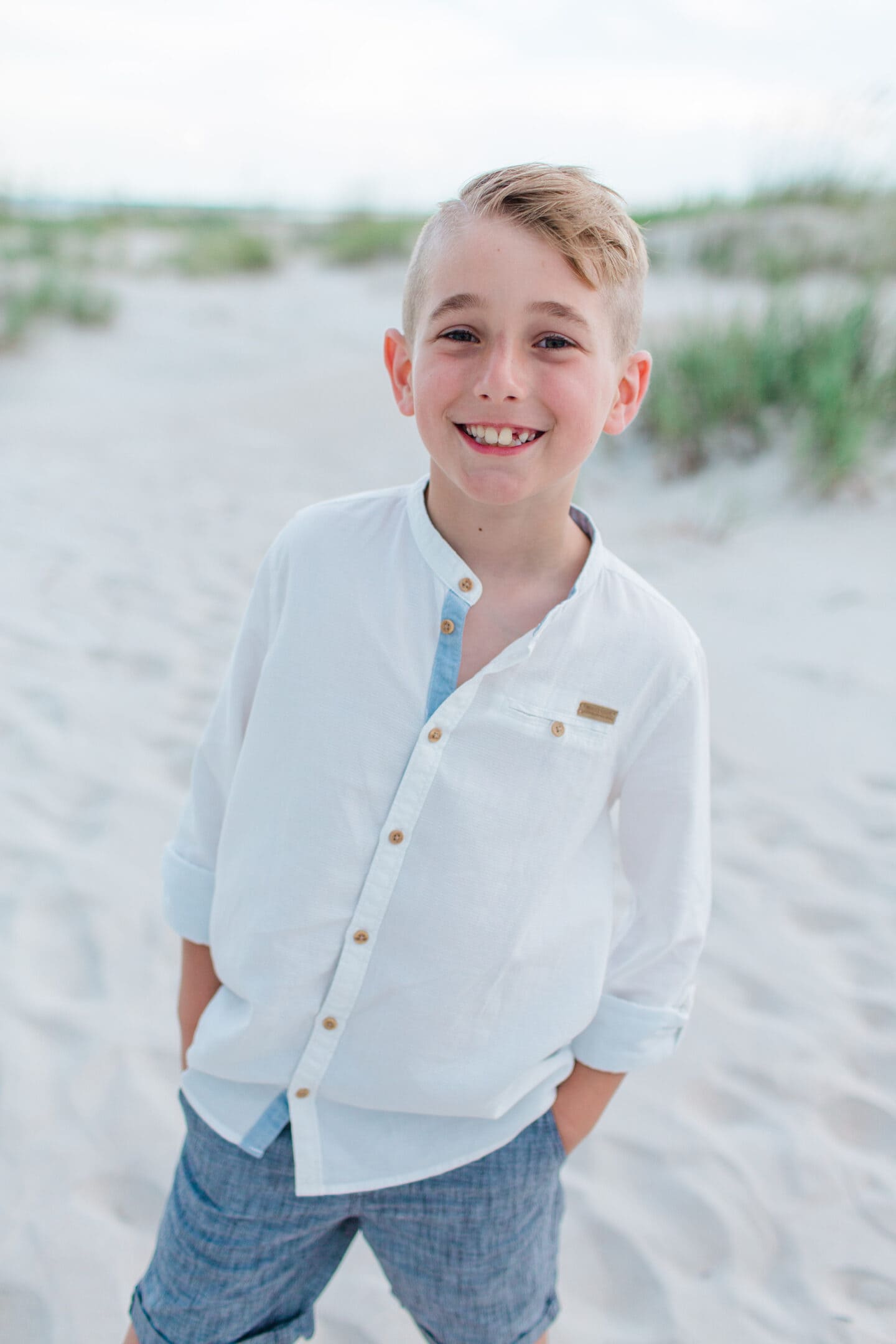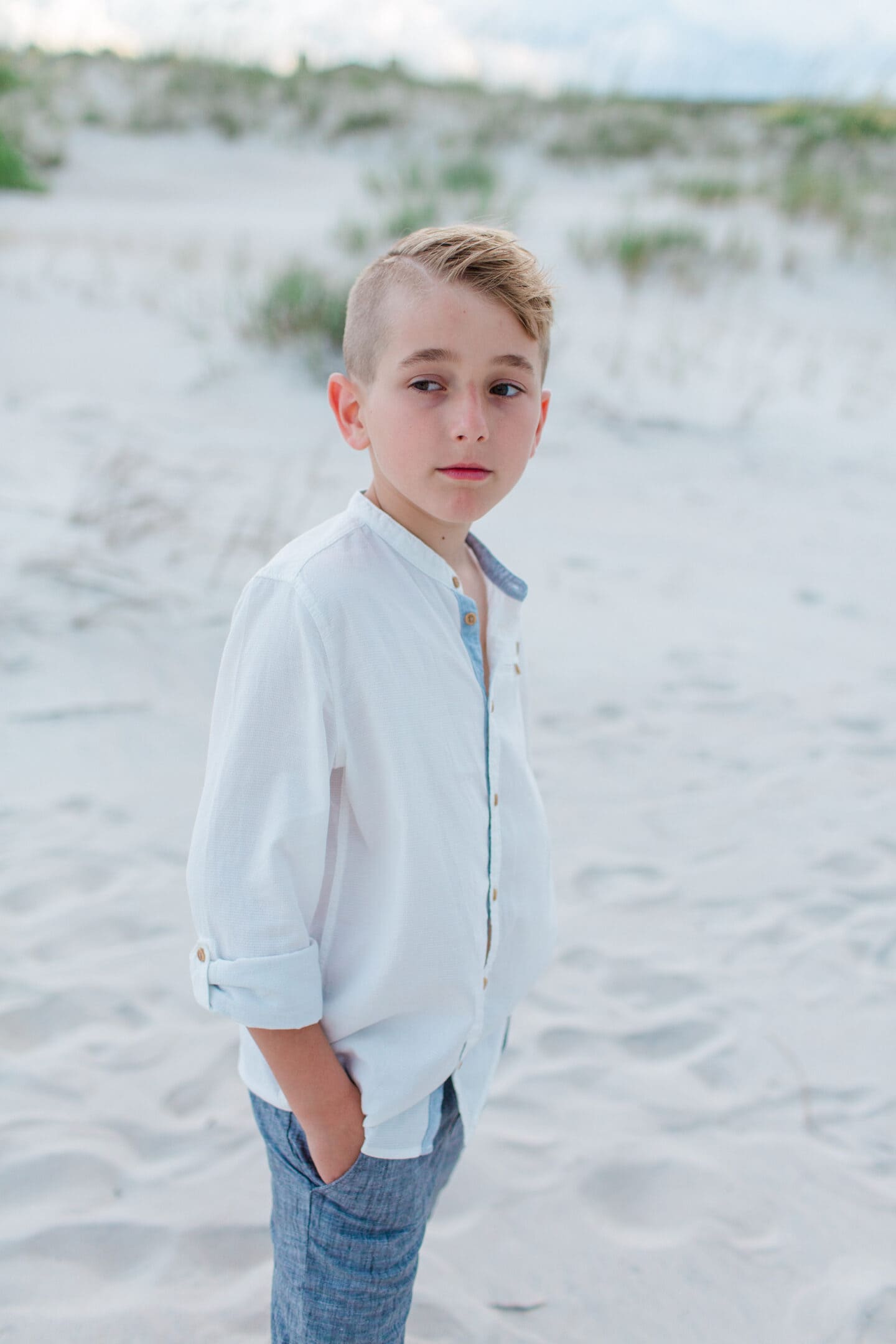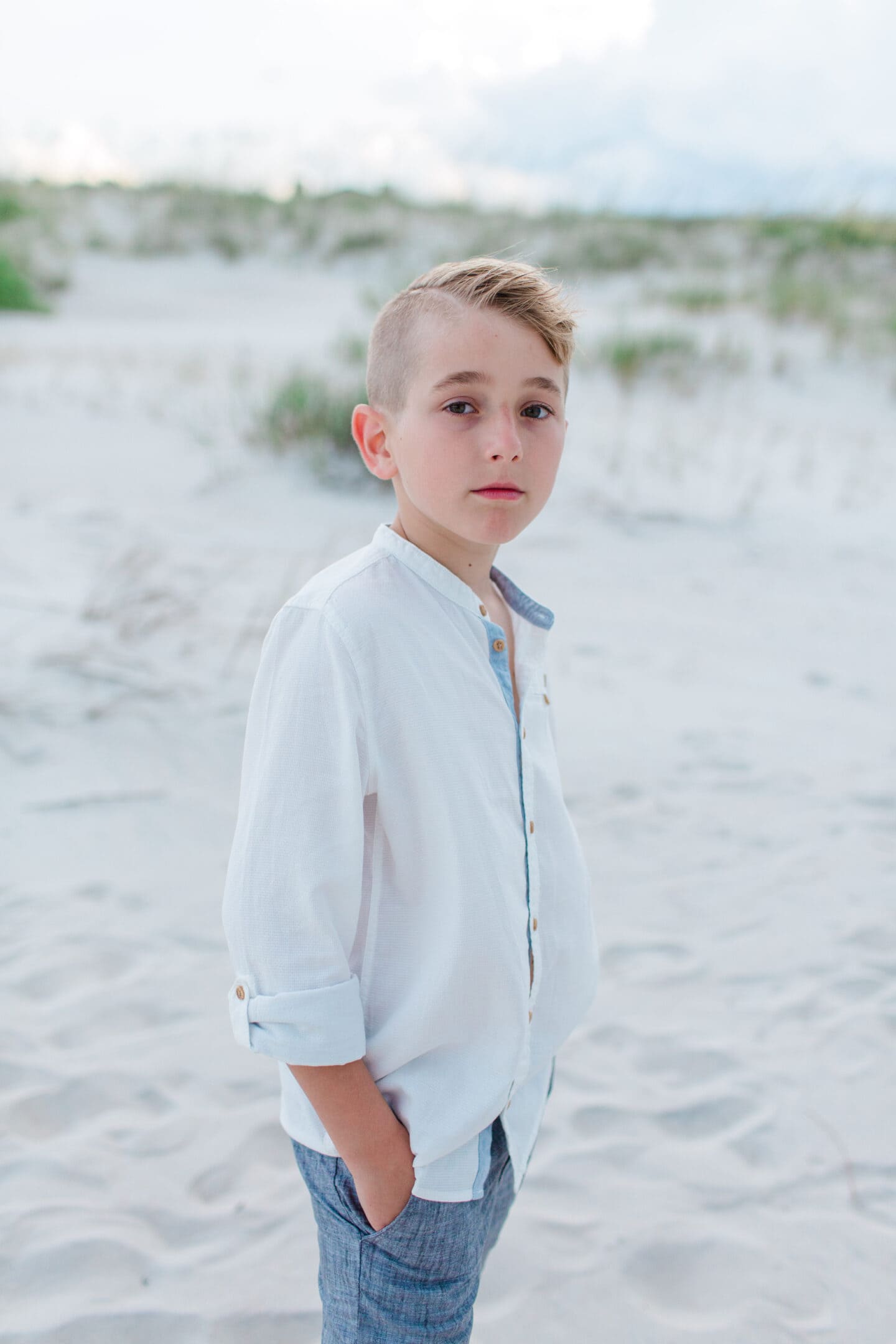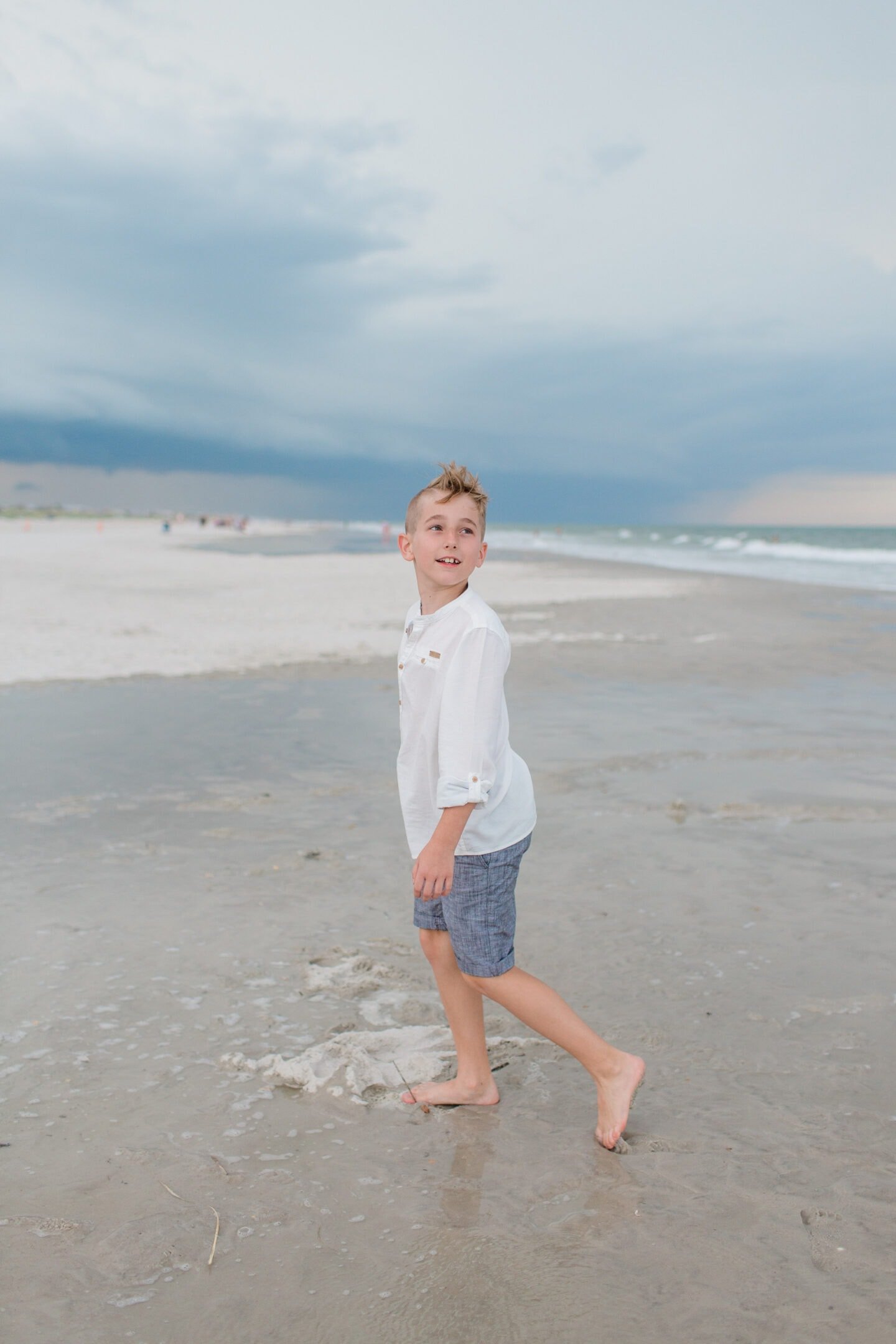 Britt at 7.5 years old. She loved having her hair curled for these photos and I love that she's also wearing her little ring 🙂 I love this age!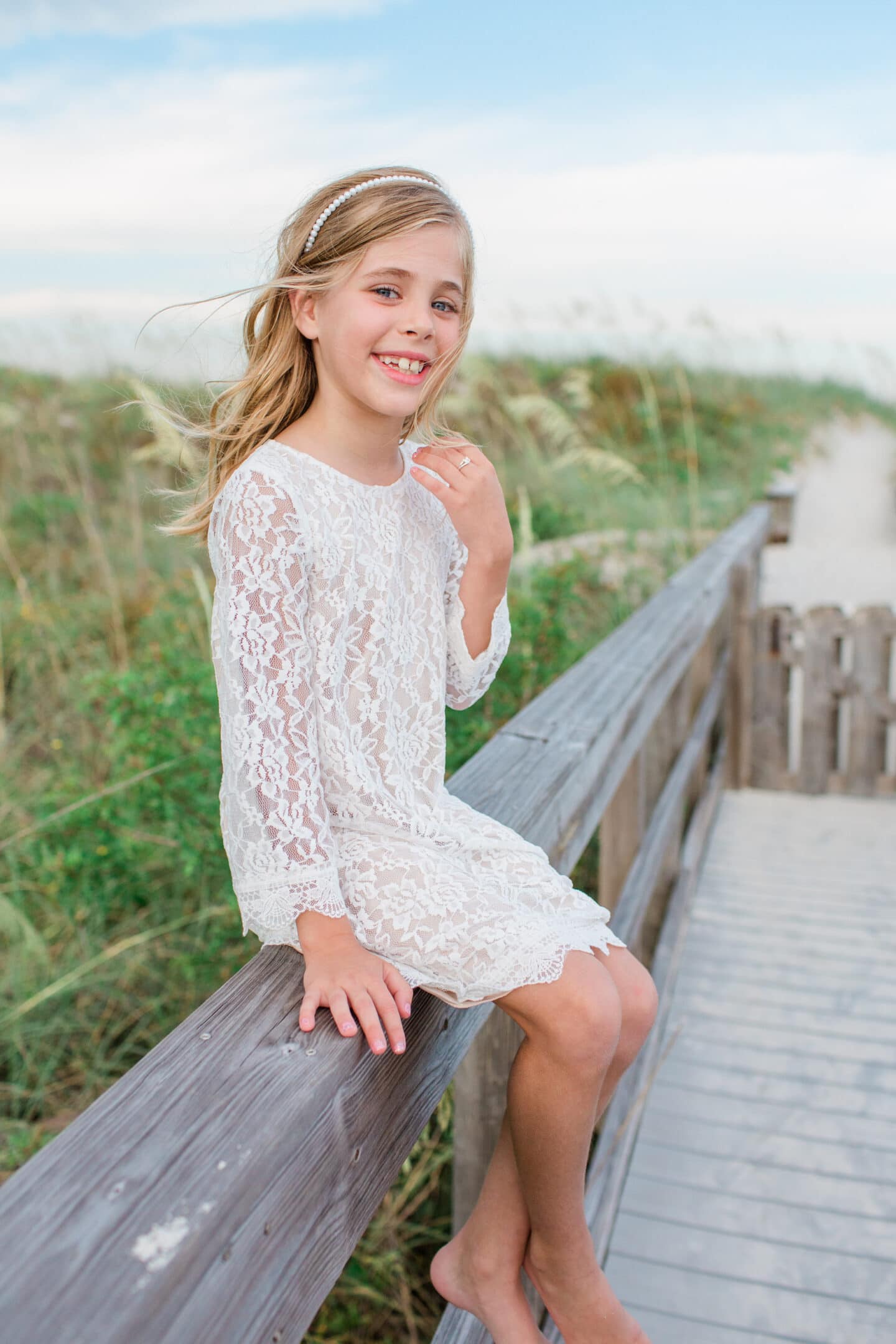 Favorite!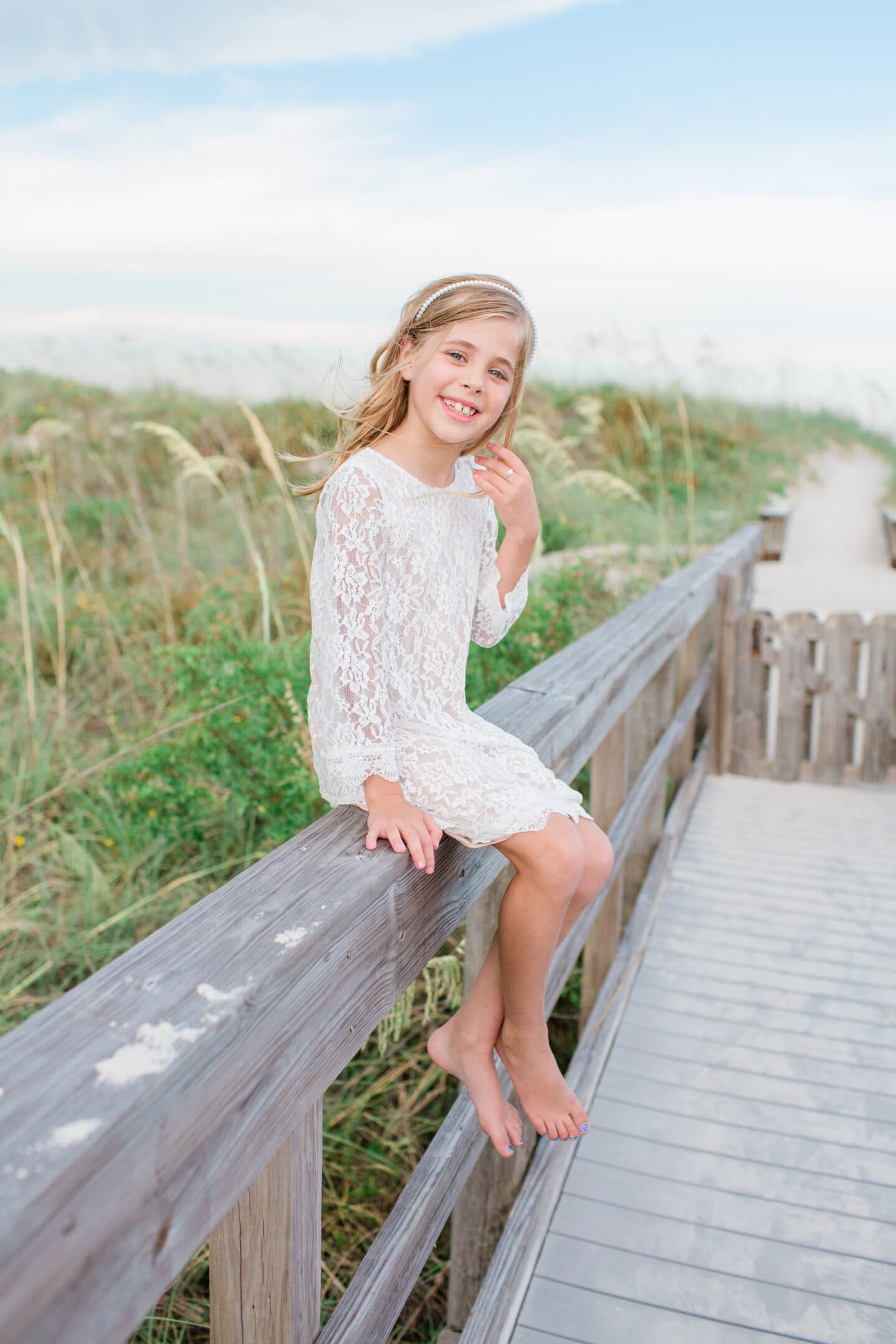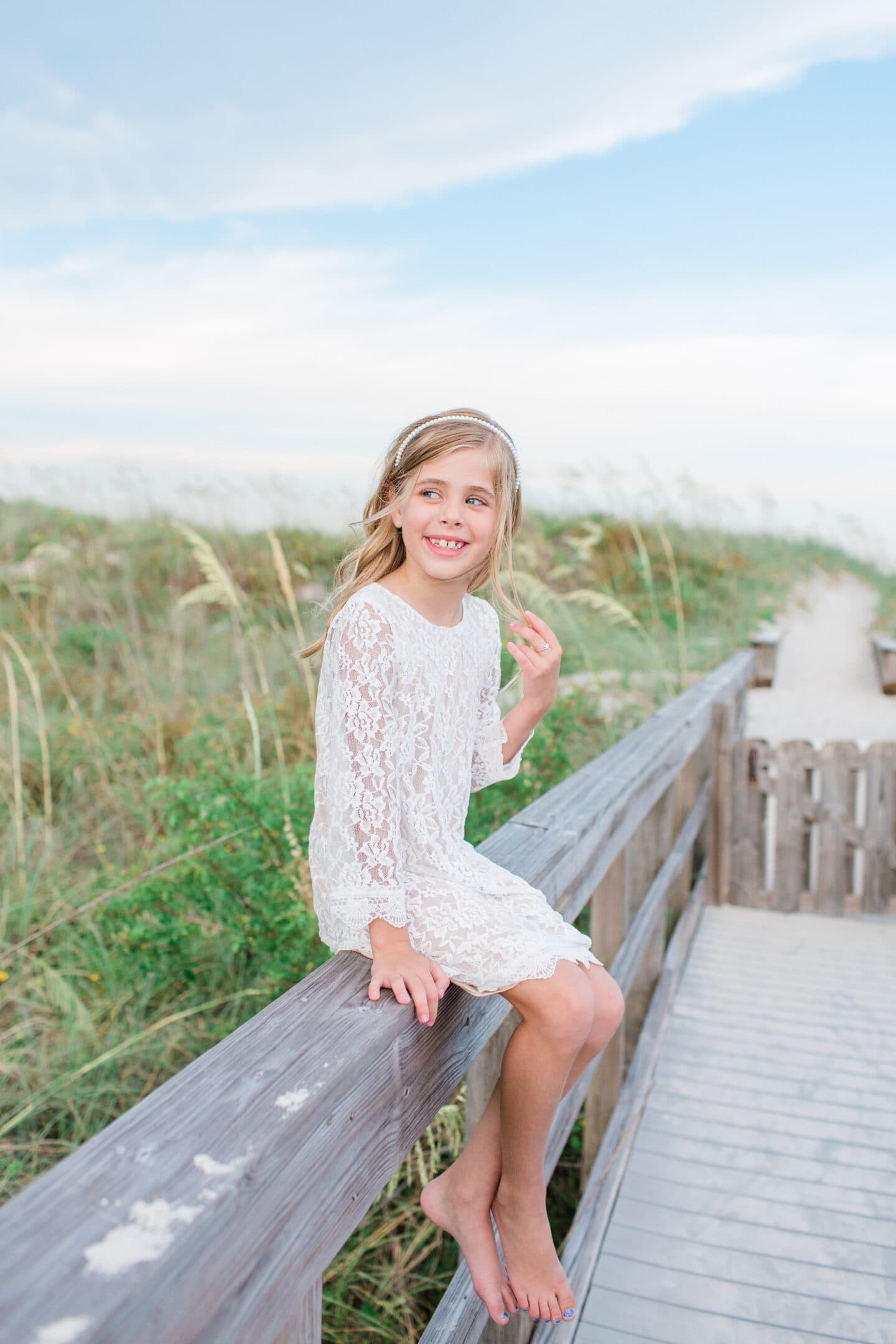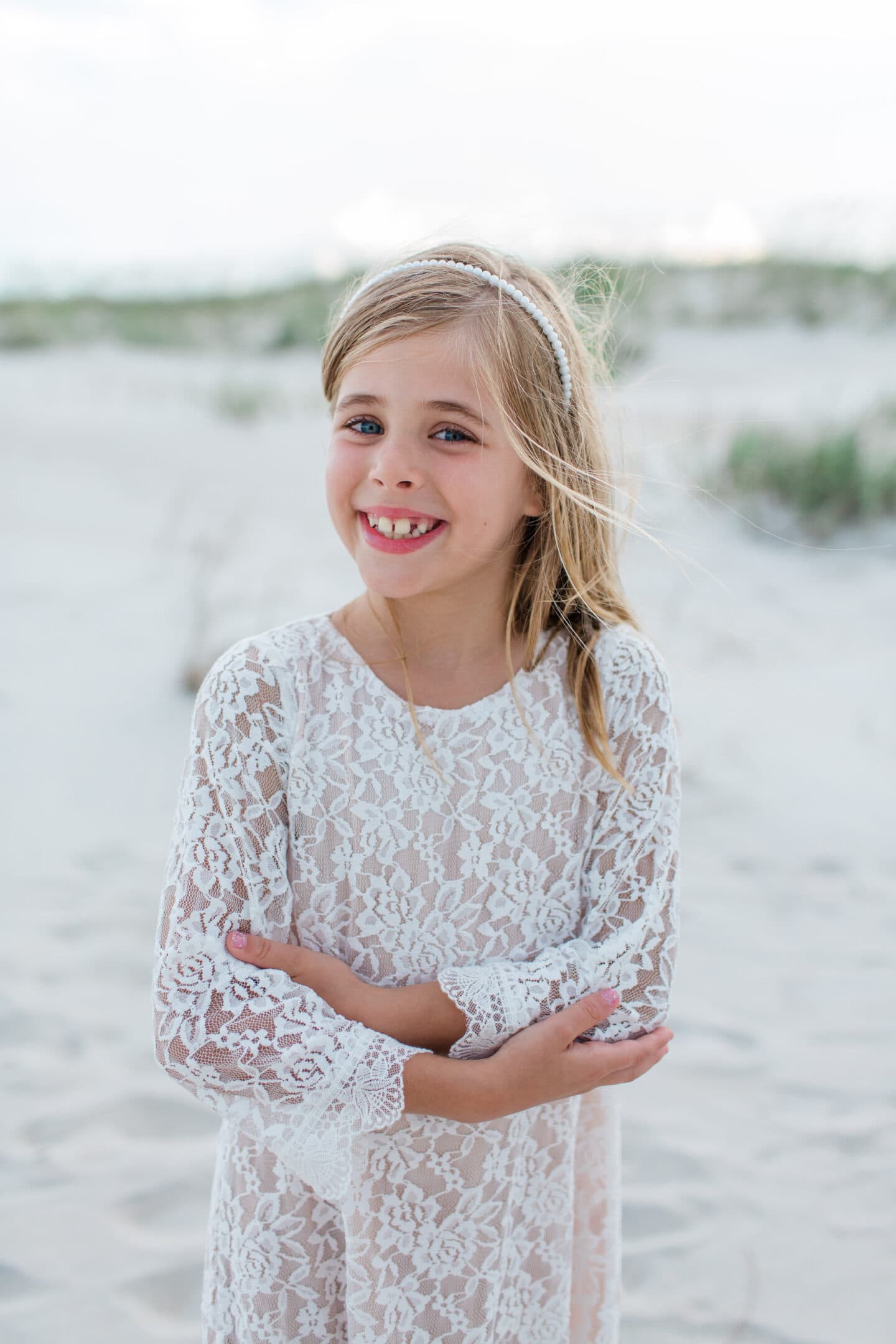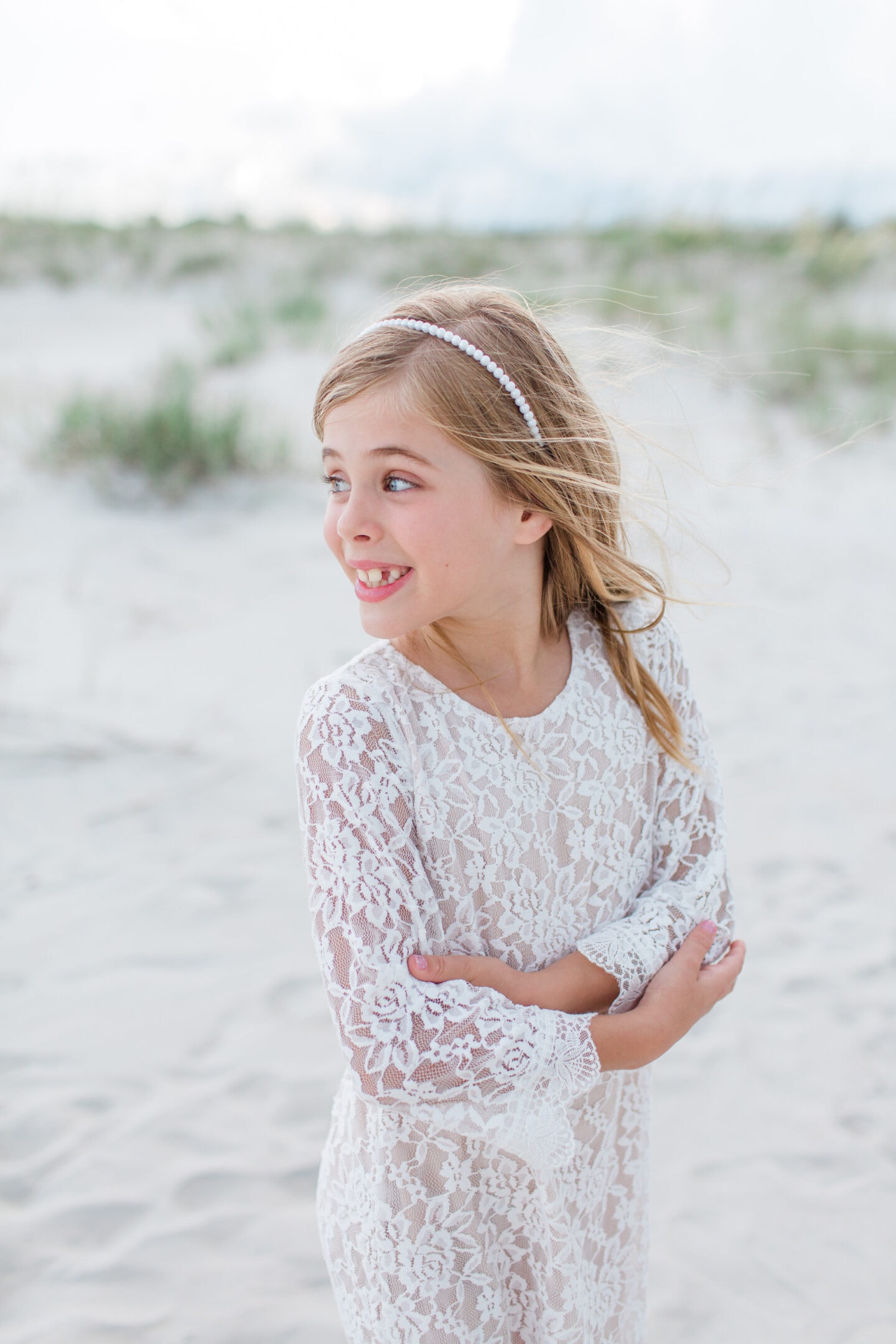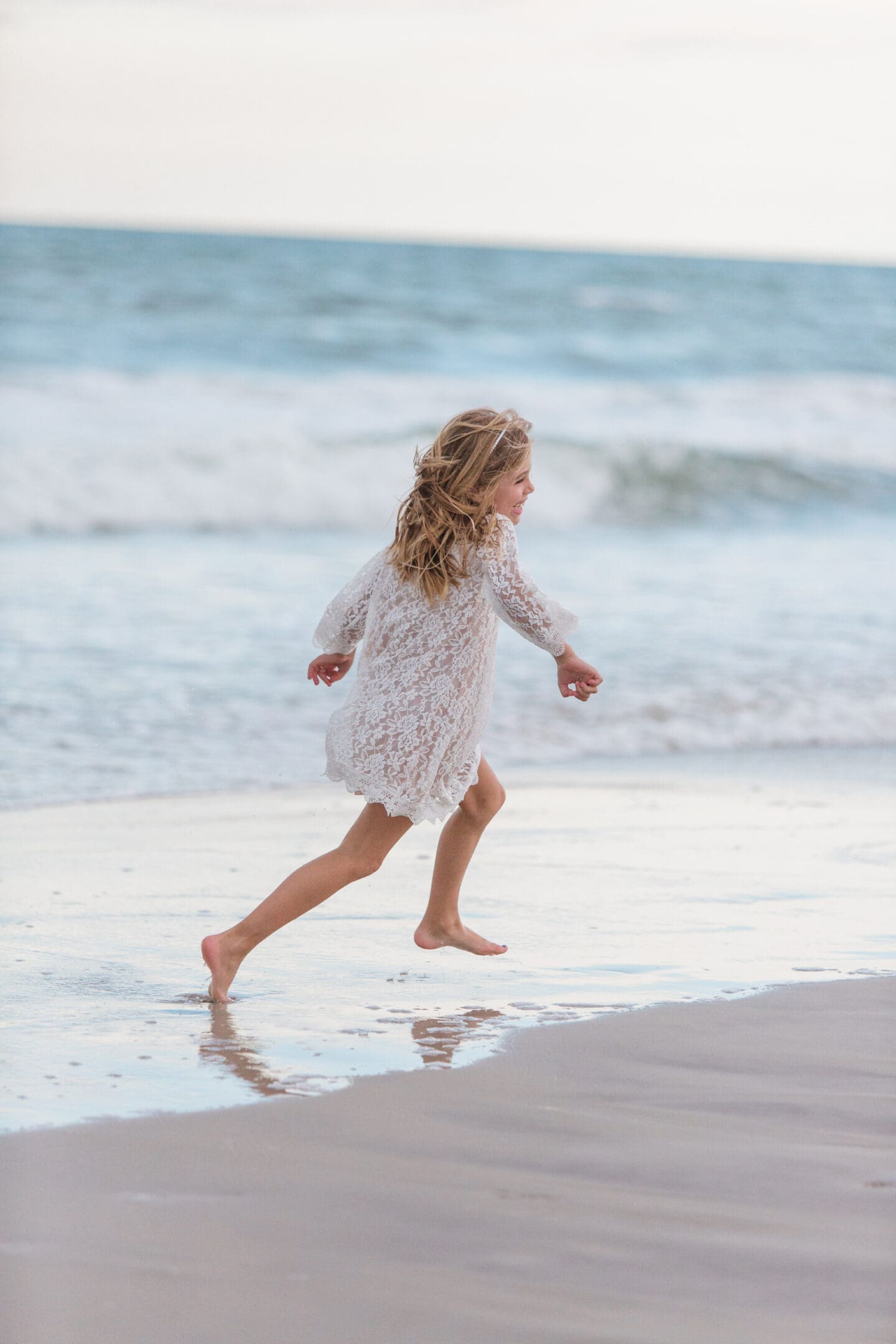 These are technically Tess's 5th Birthday photos and Spear's 18 month photos too 🙂
It's C-RAZY that little Tessie is FIVE. She loved her pretty princess dress (and we had to keep pulling it up so not too much was revealed haha!)
I love that both Britt and Tess had a hidden mickey element in our session – Britt's ring and Tess's tiara both have a hidden mickey 🙂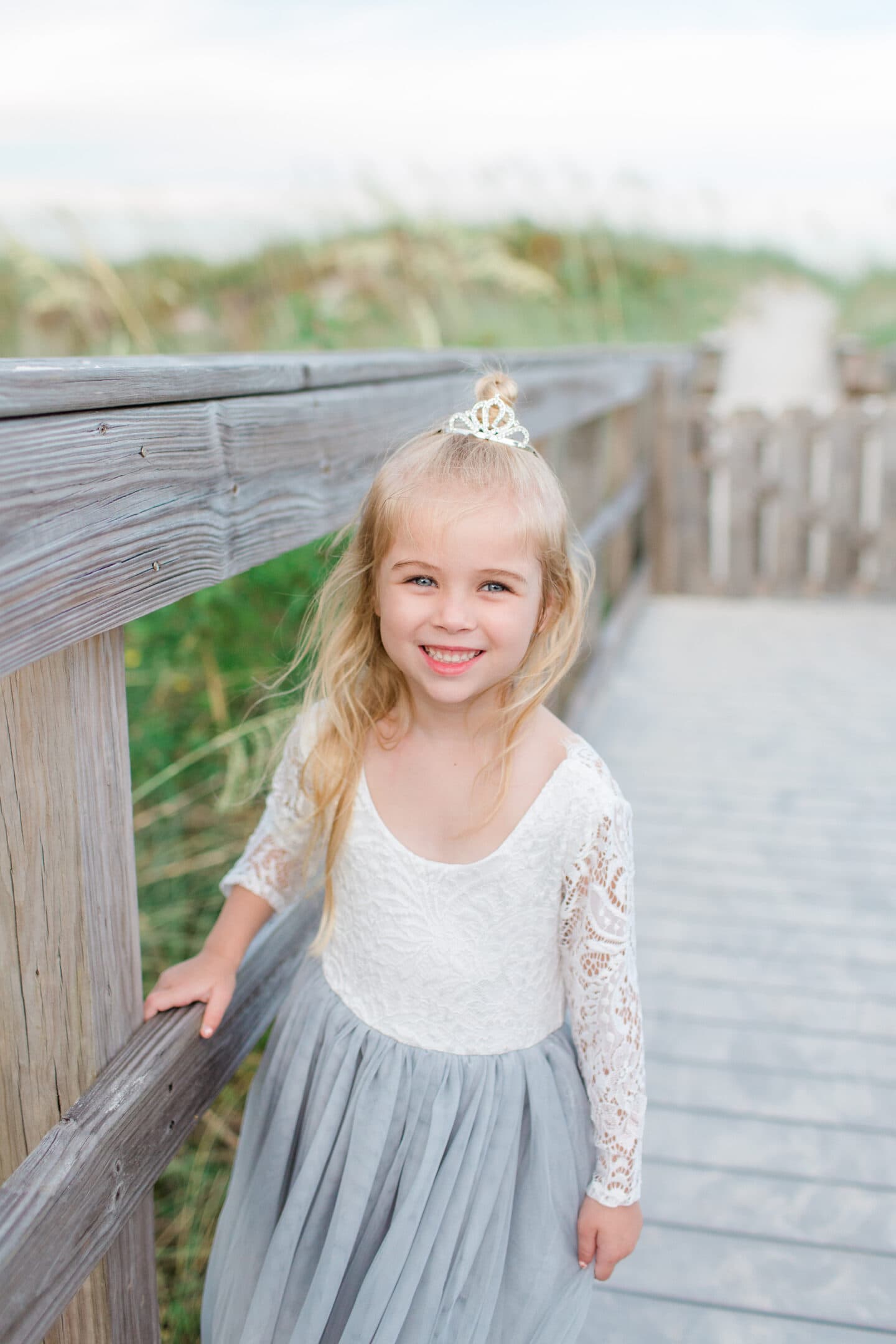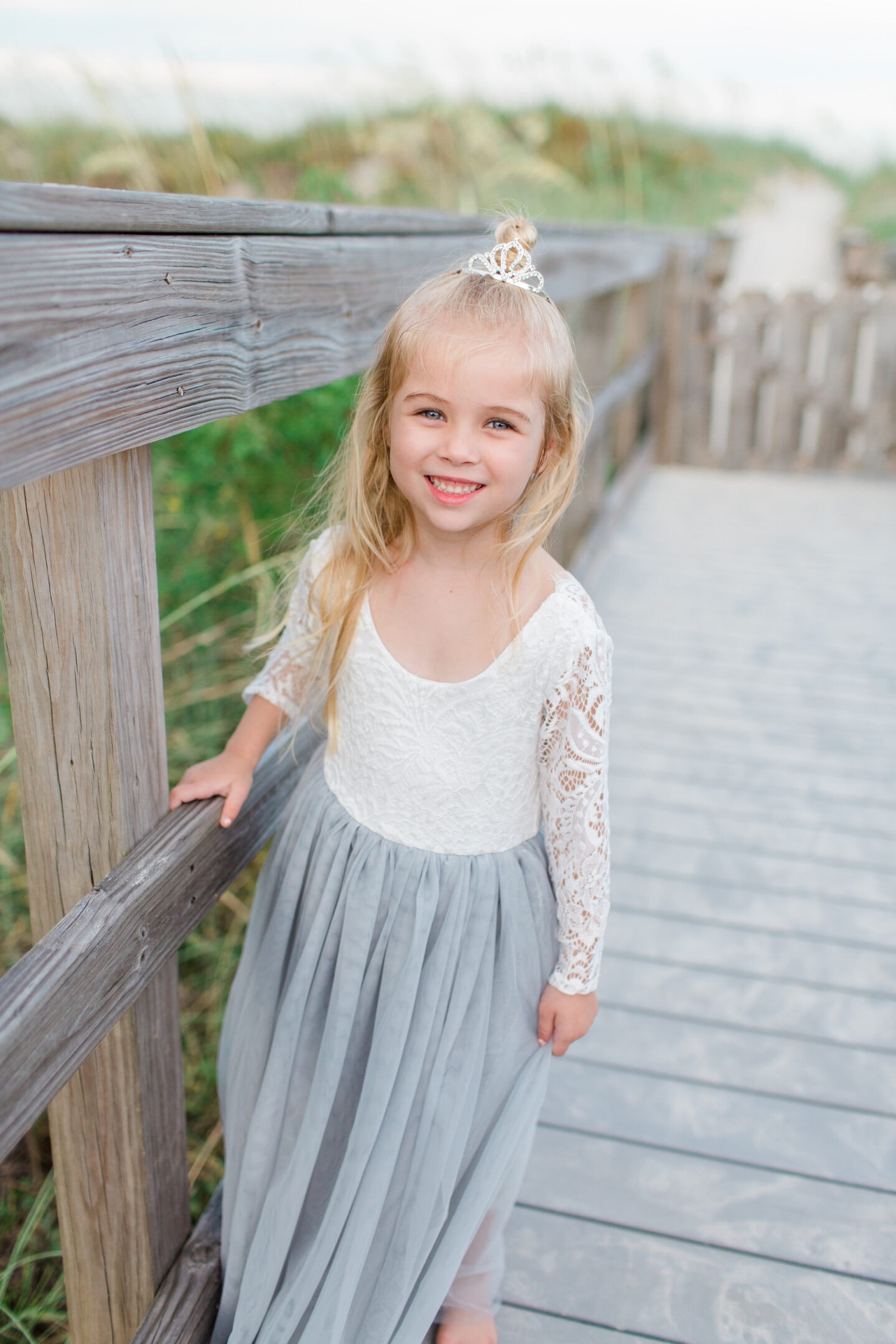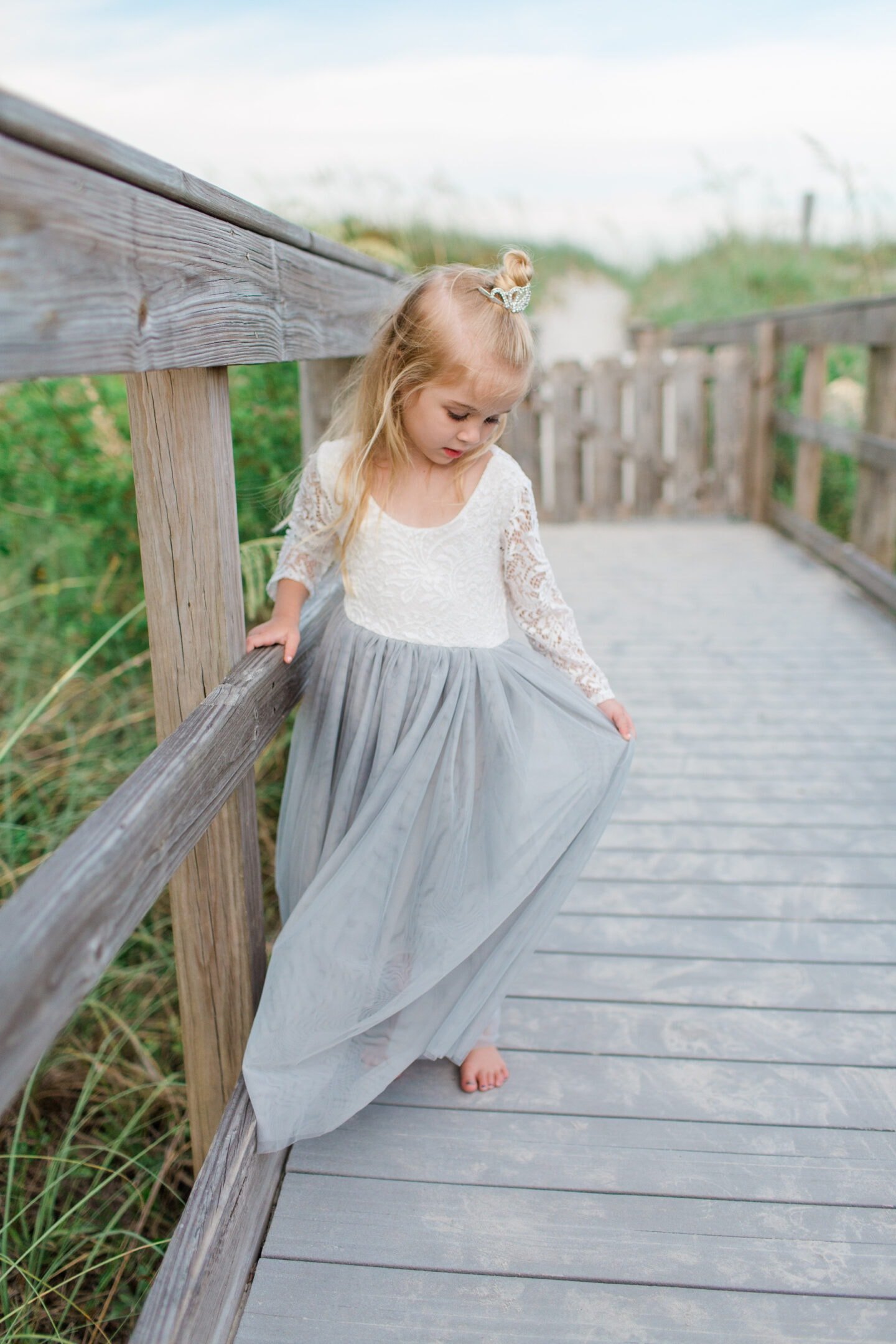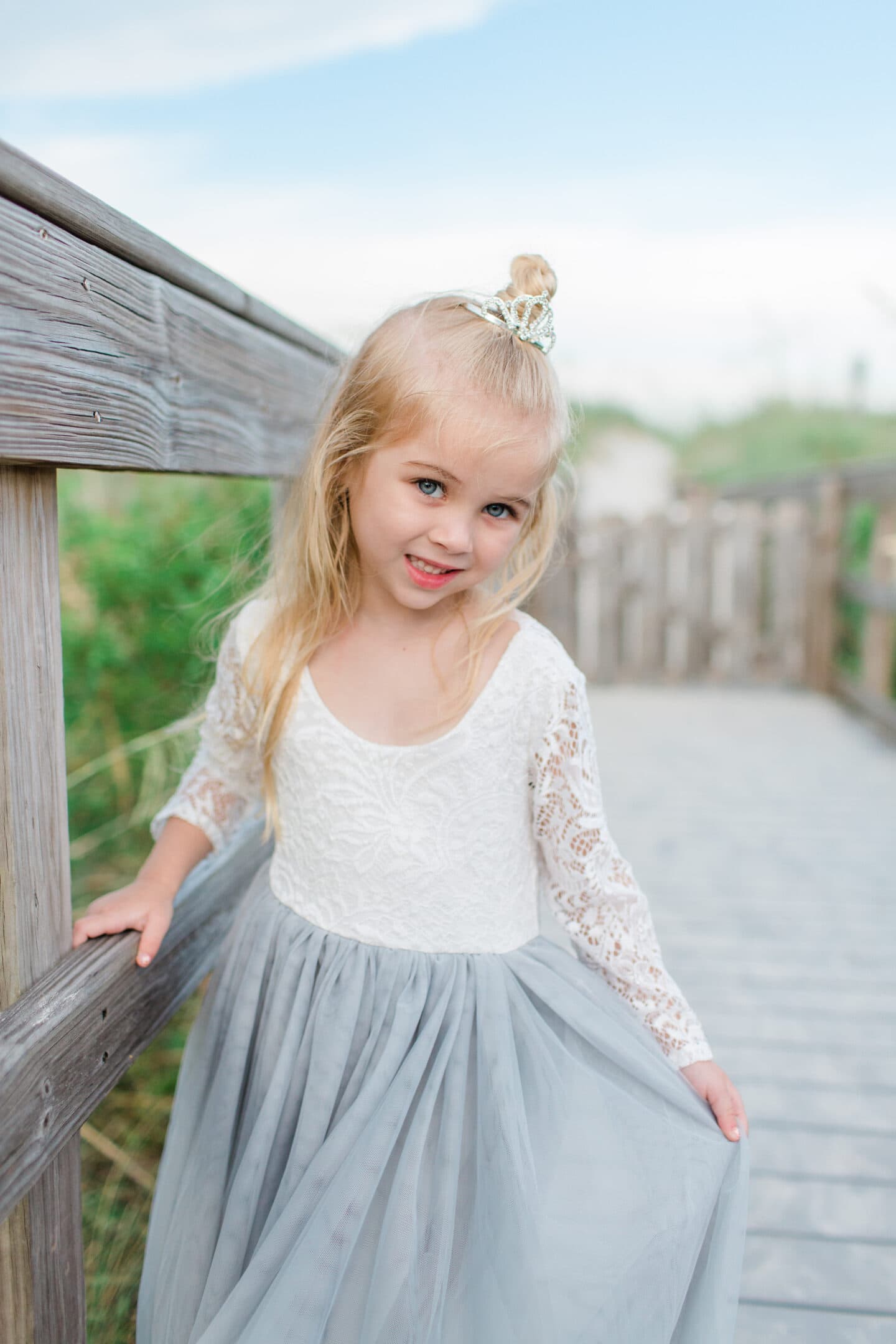 It's a hard call for my favorite. Tessie got GREAT solo shots this session! I love this one!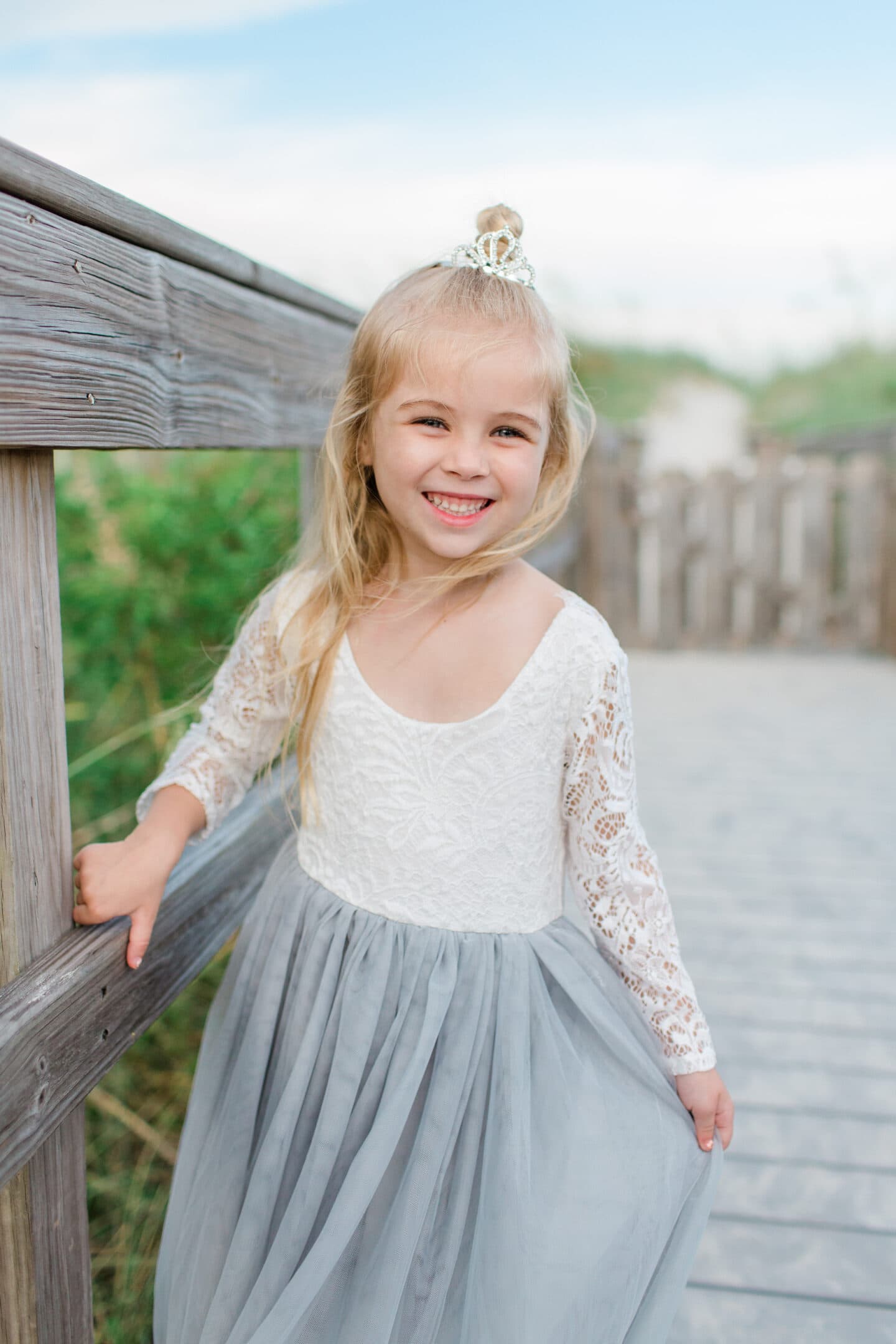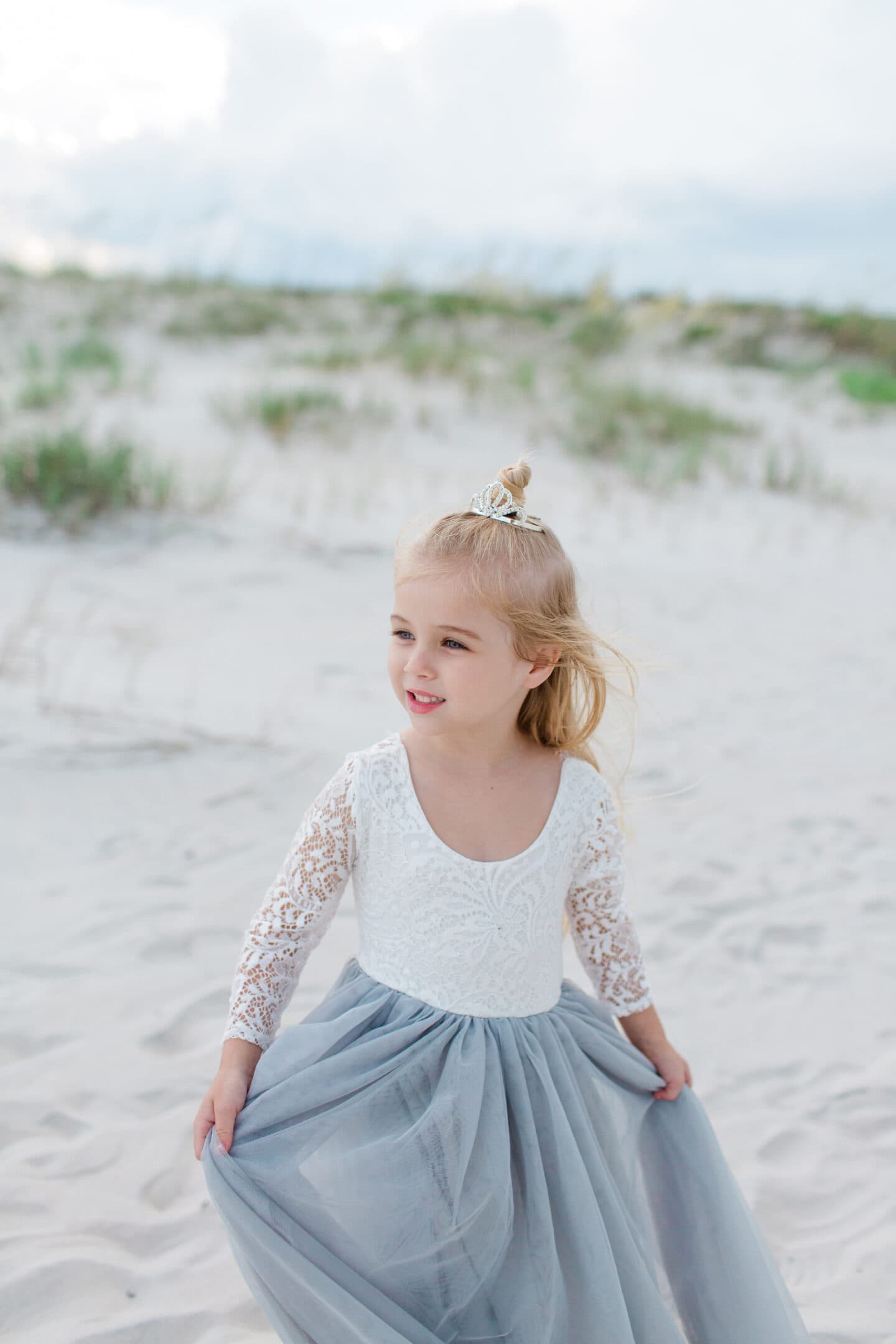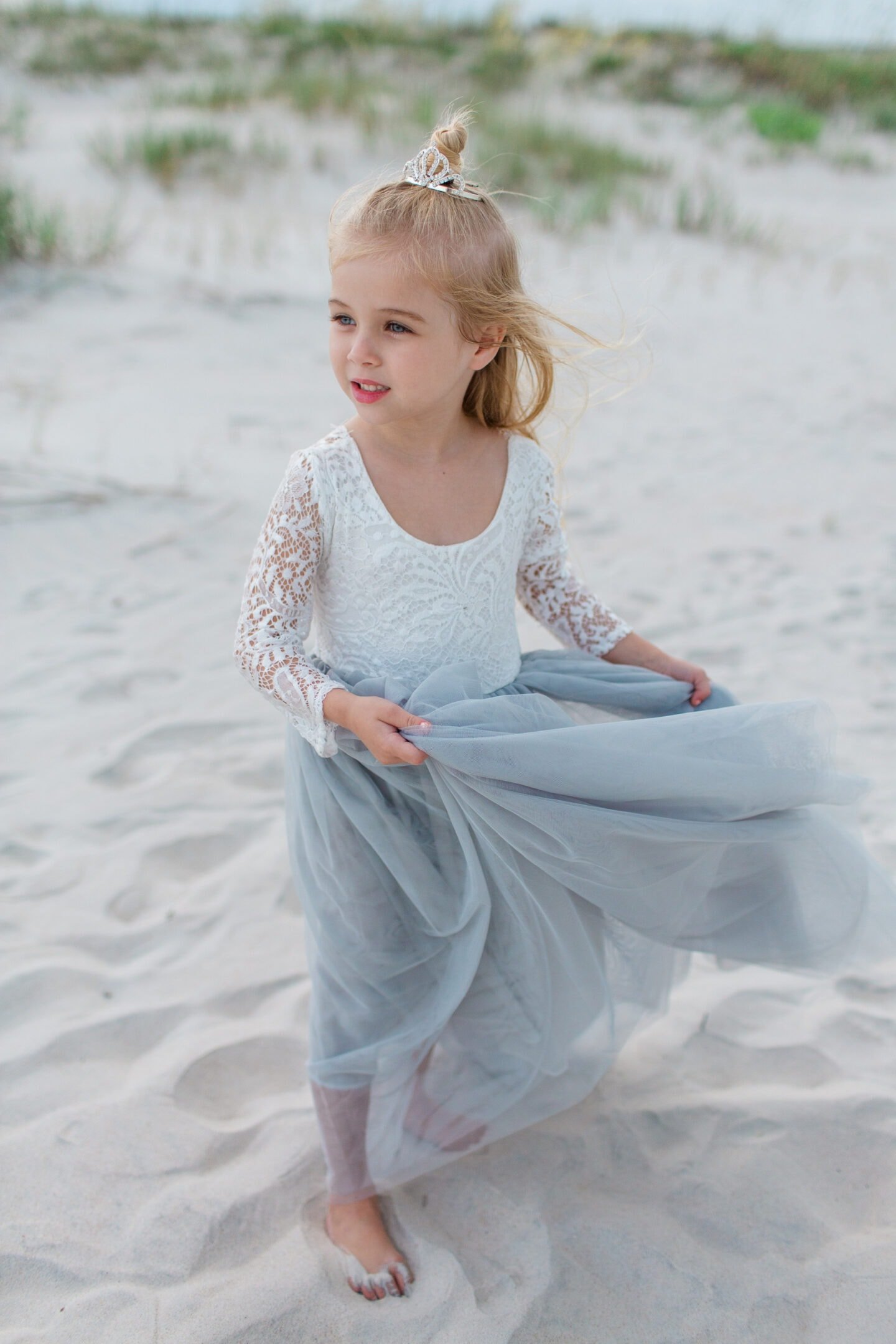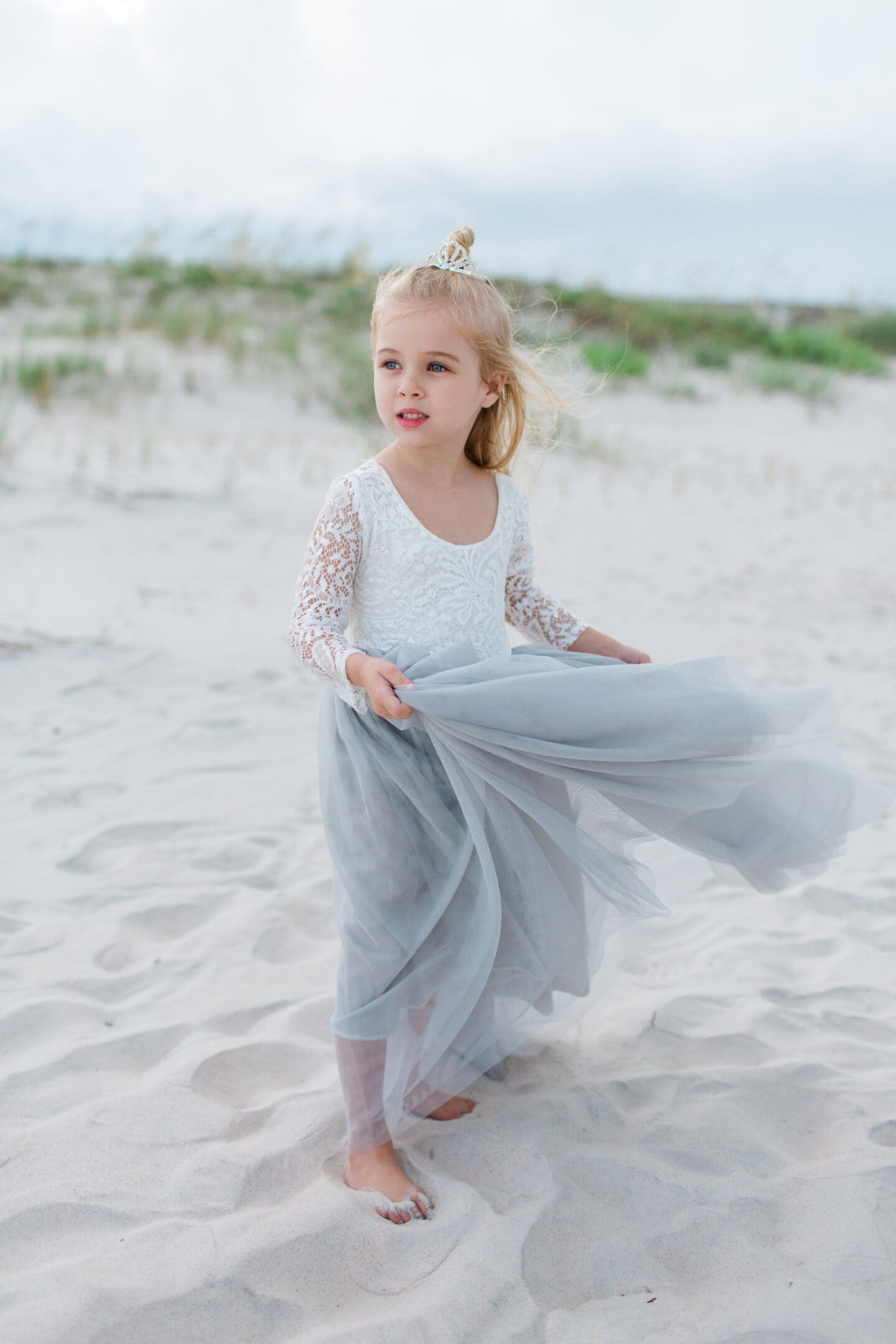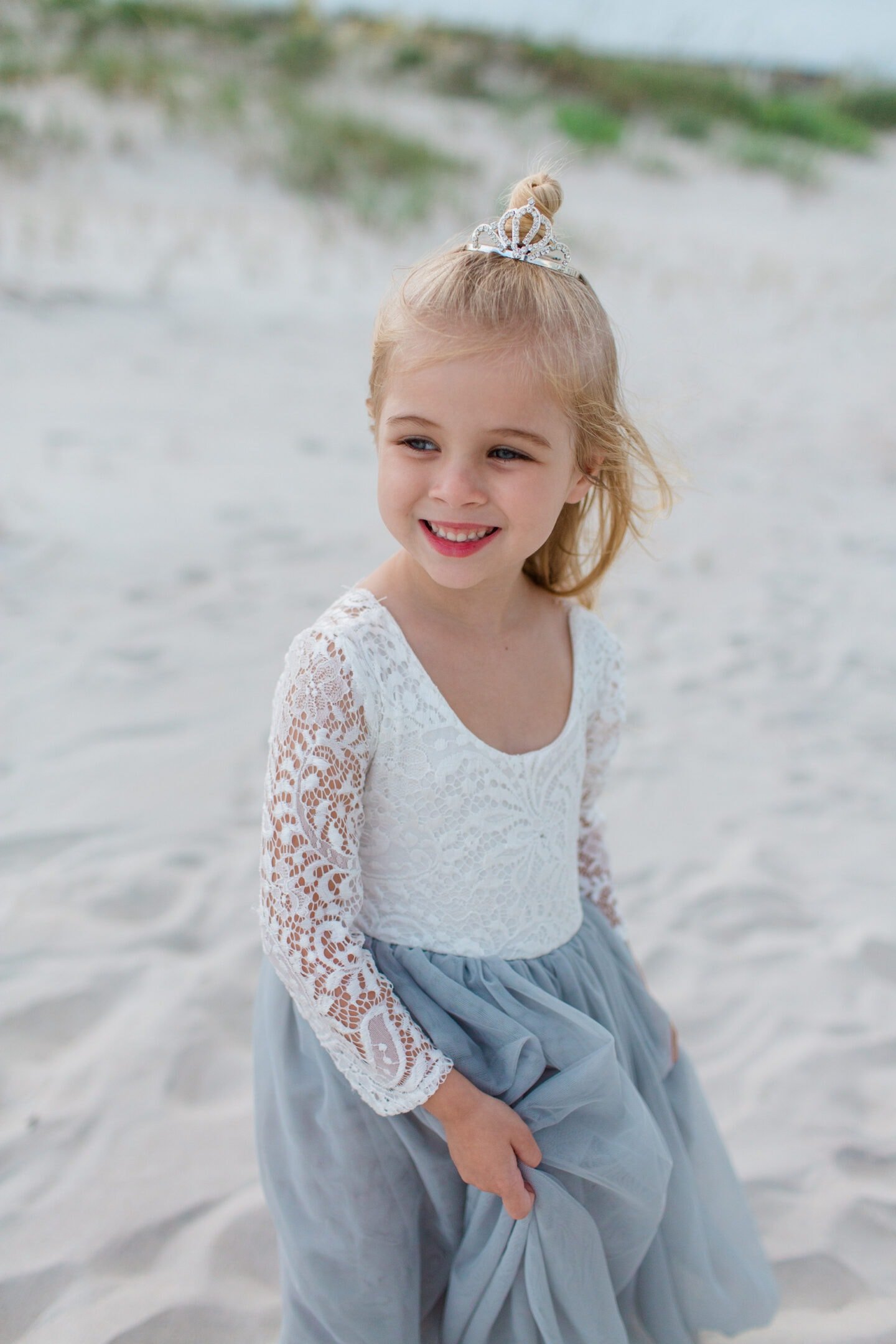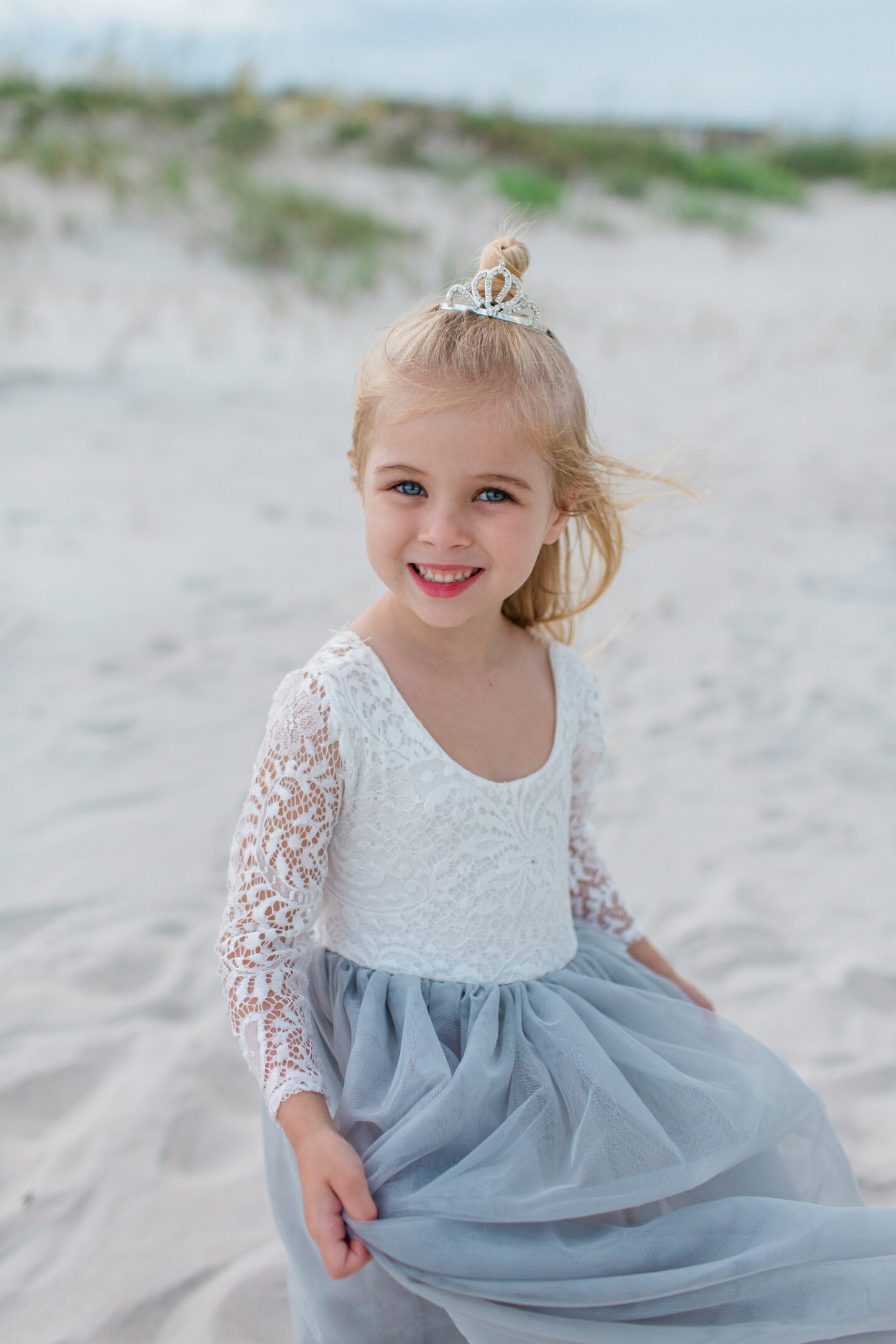 But this ones also SO TESS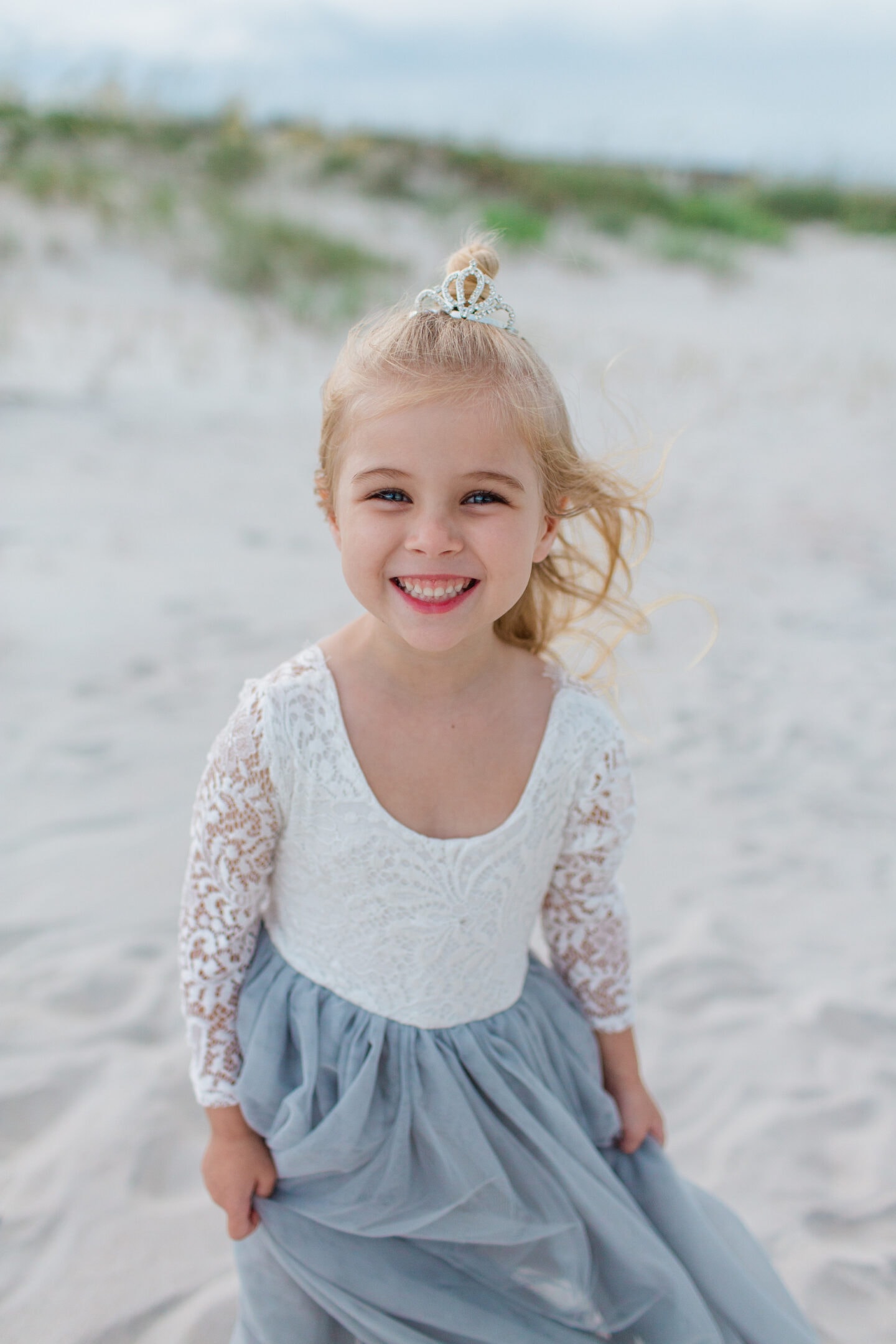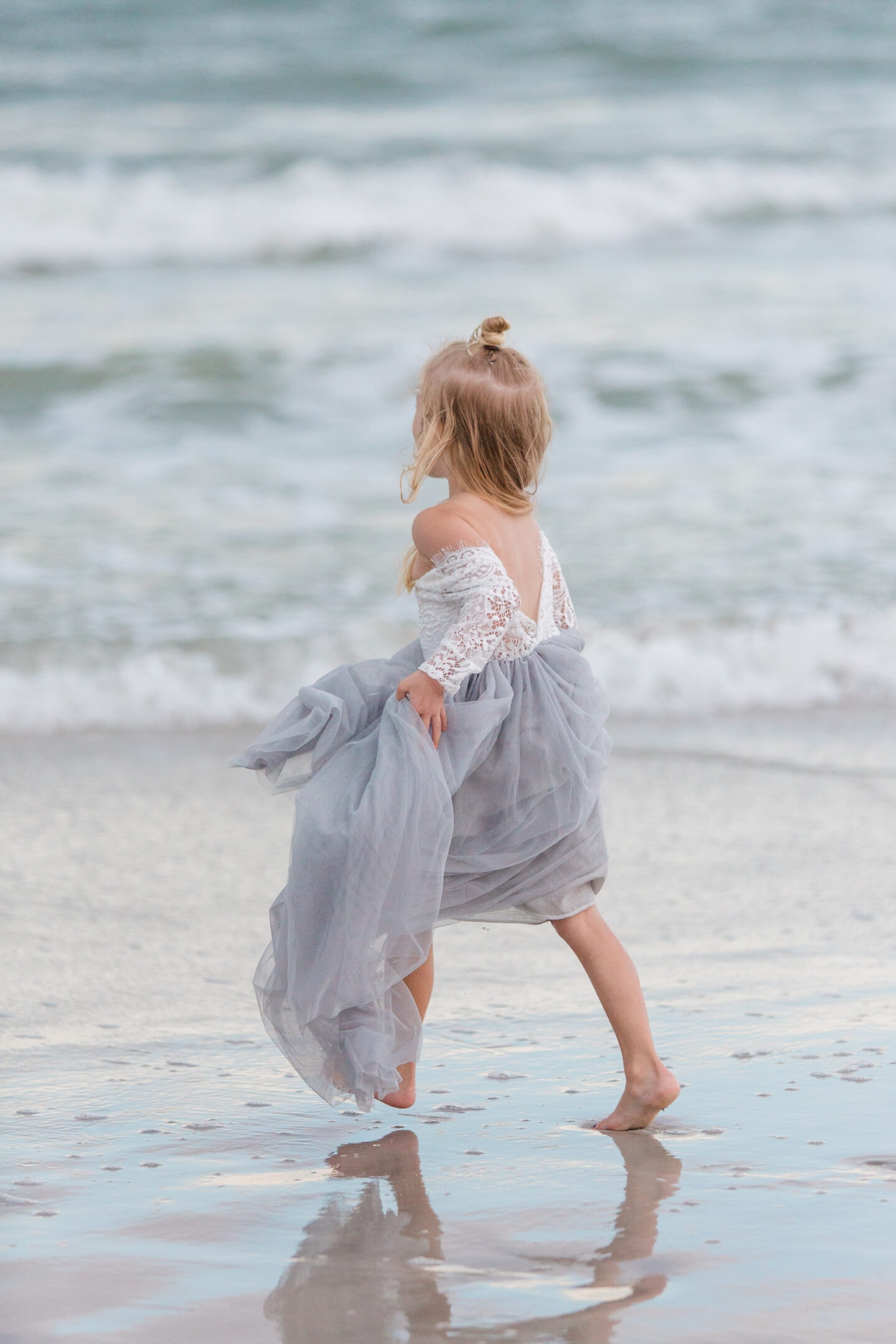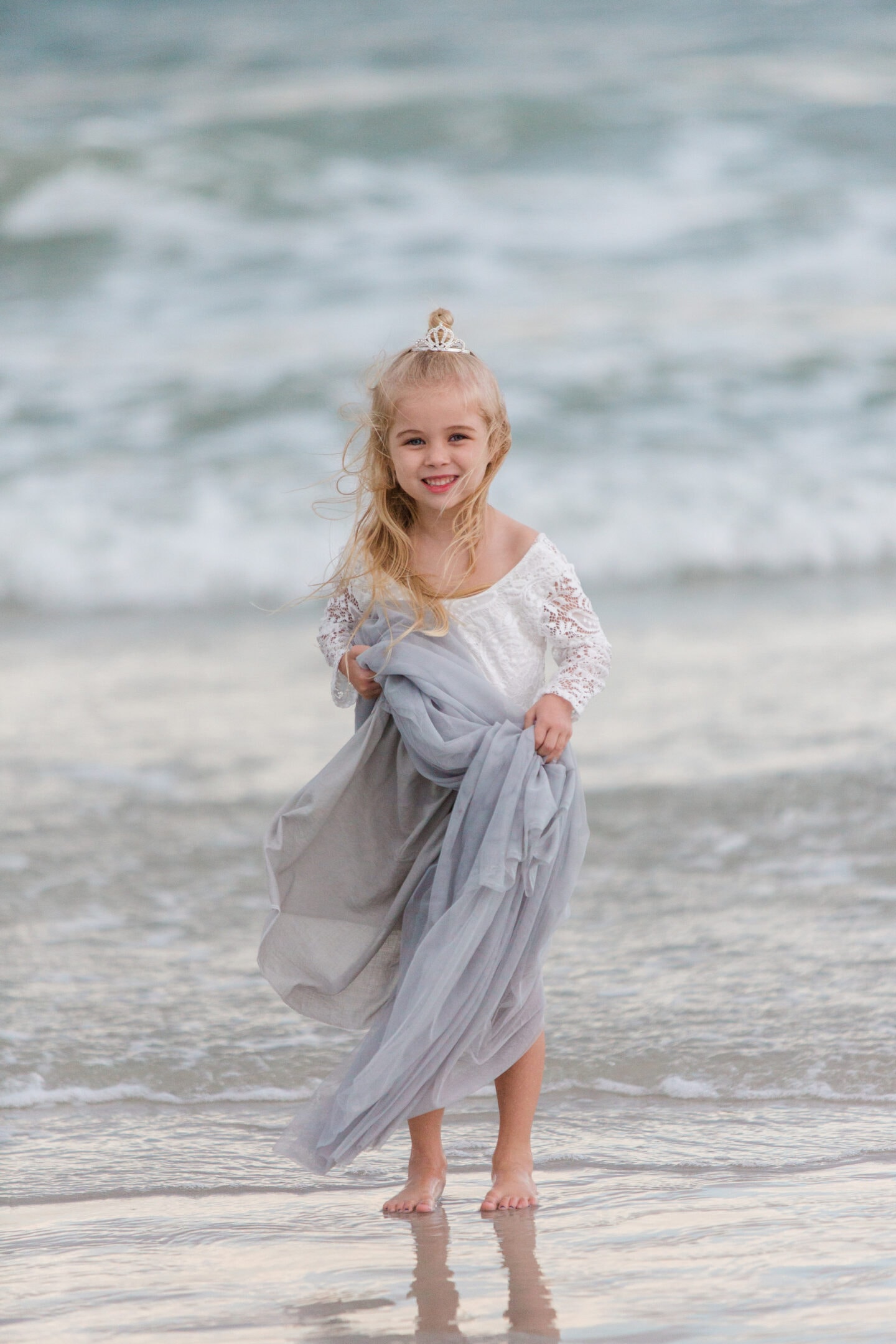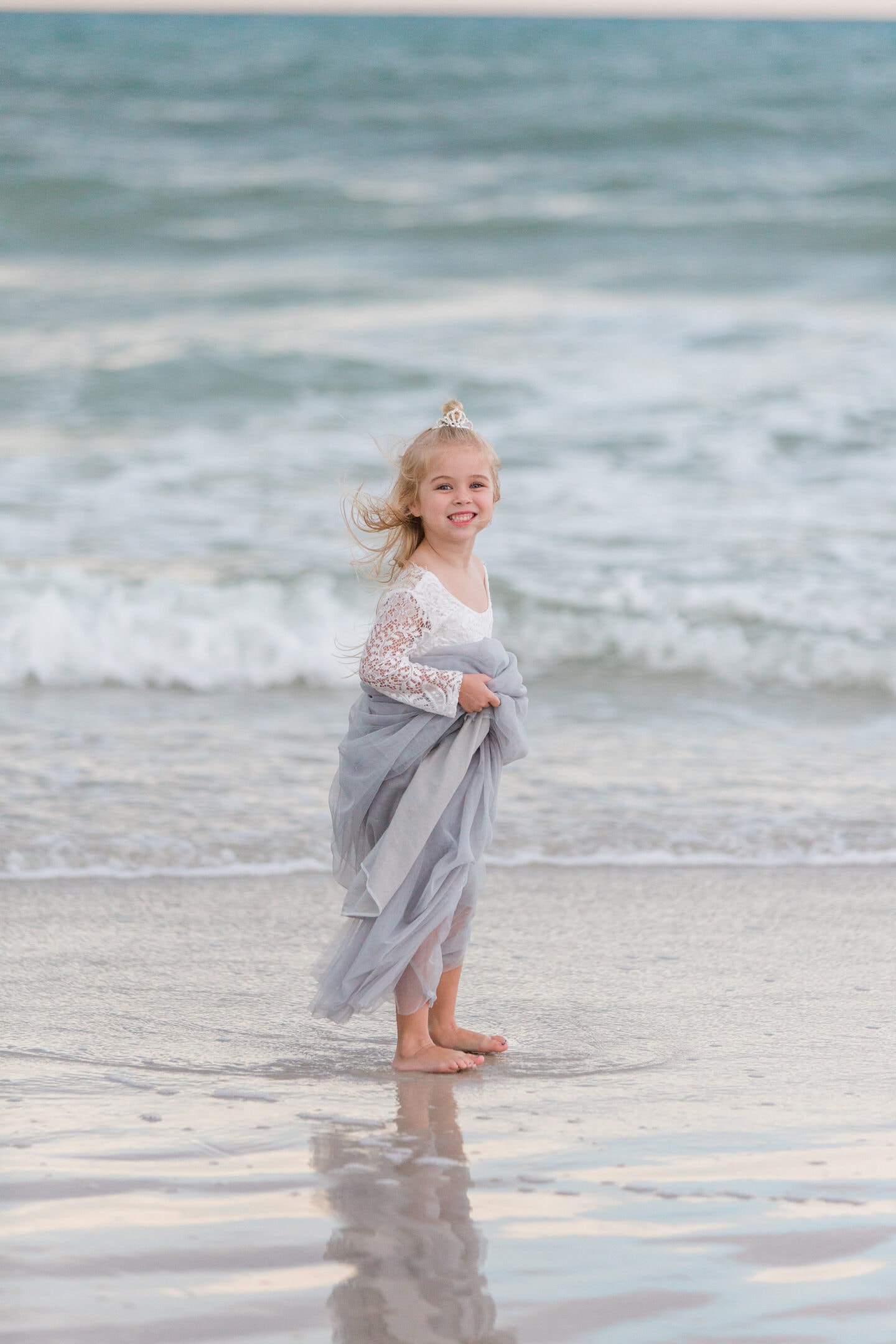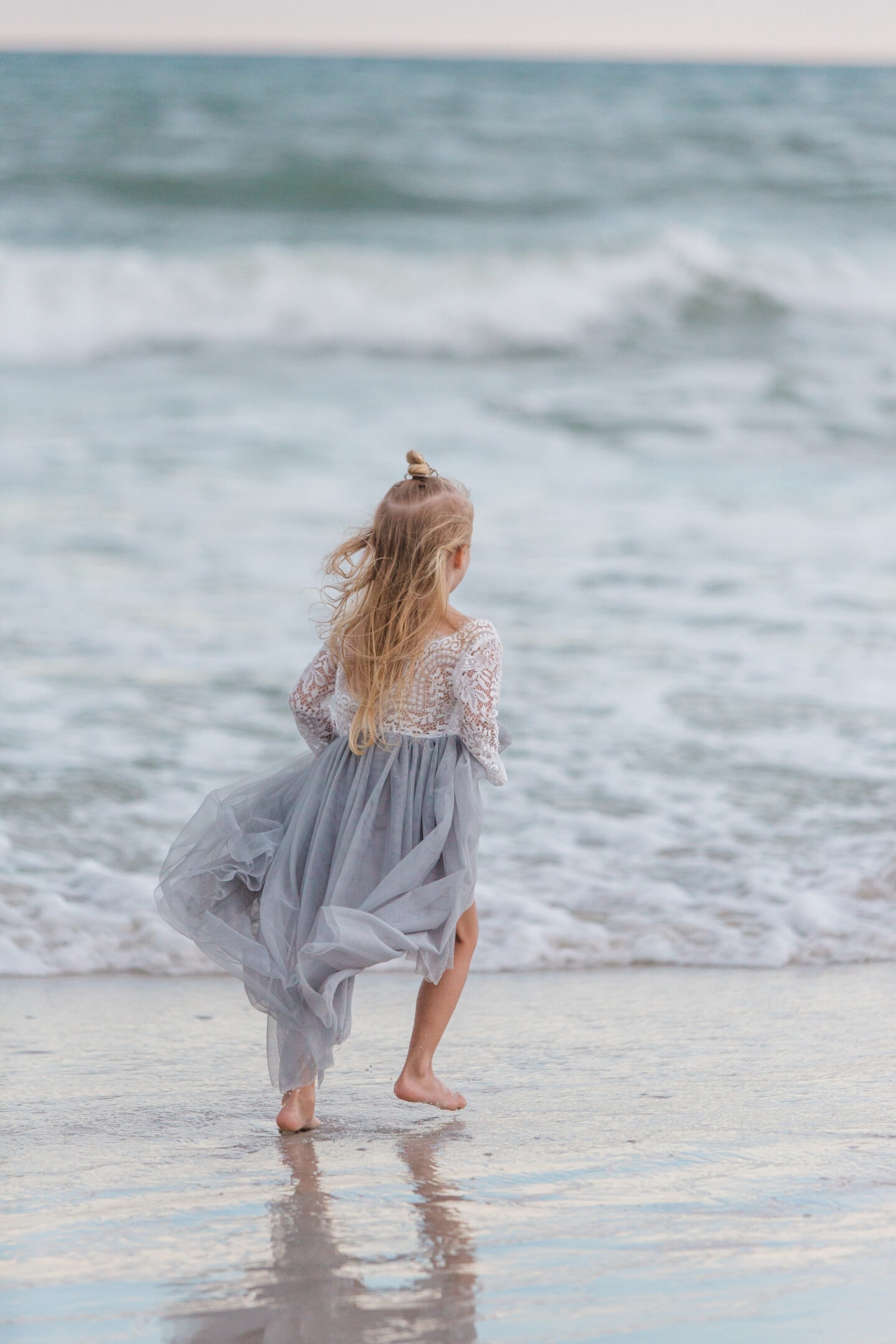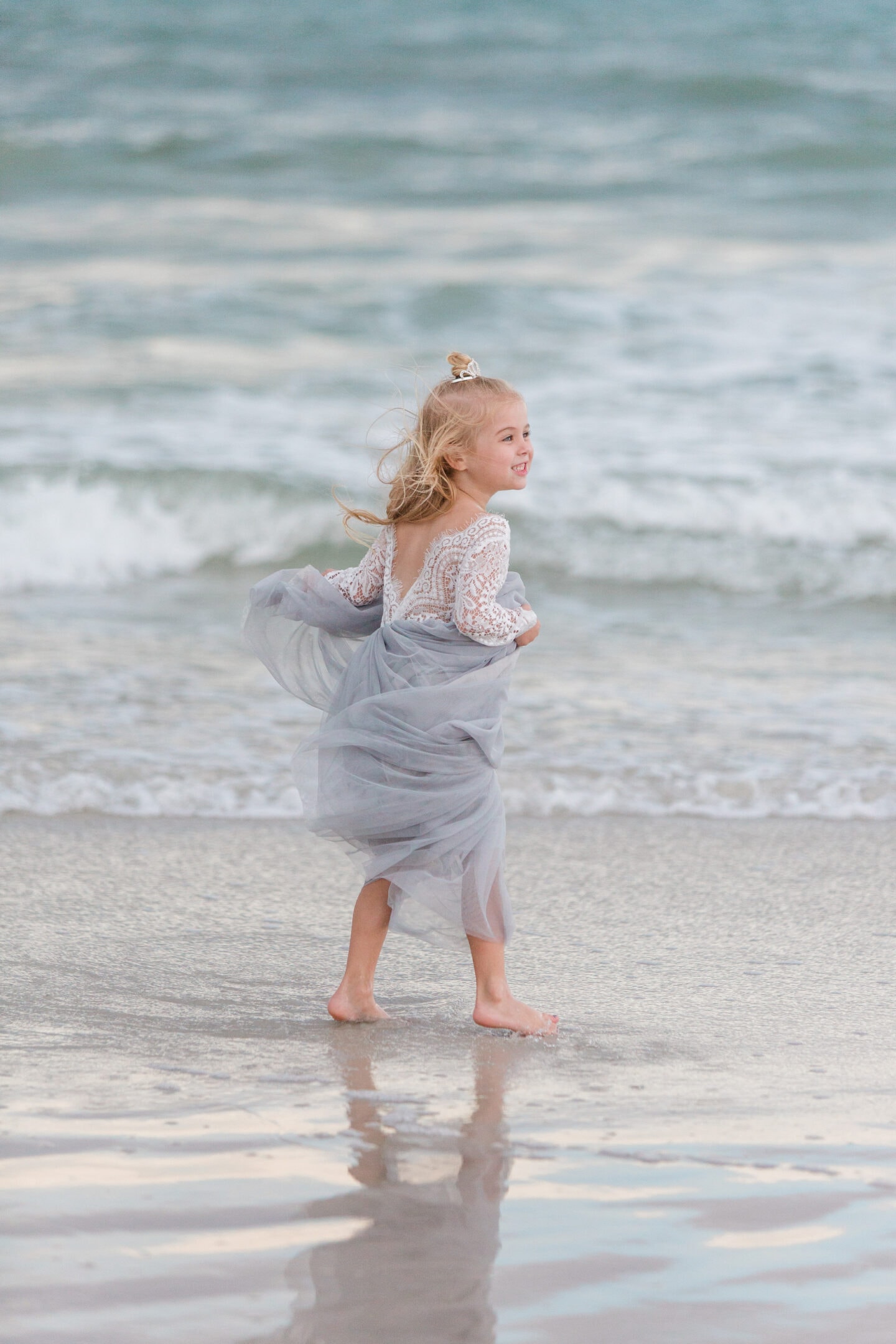 Spear is 18 months old! He was such a great age for this photos. I LOVE these of him!
They are my FAVORITE EVER of him!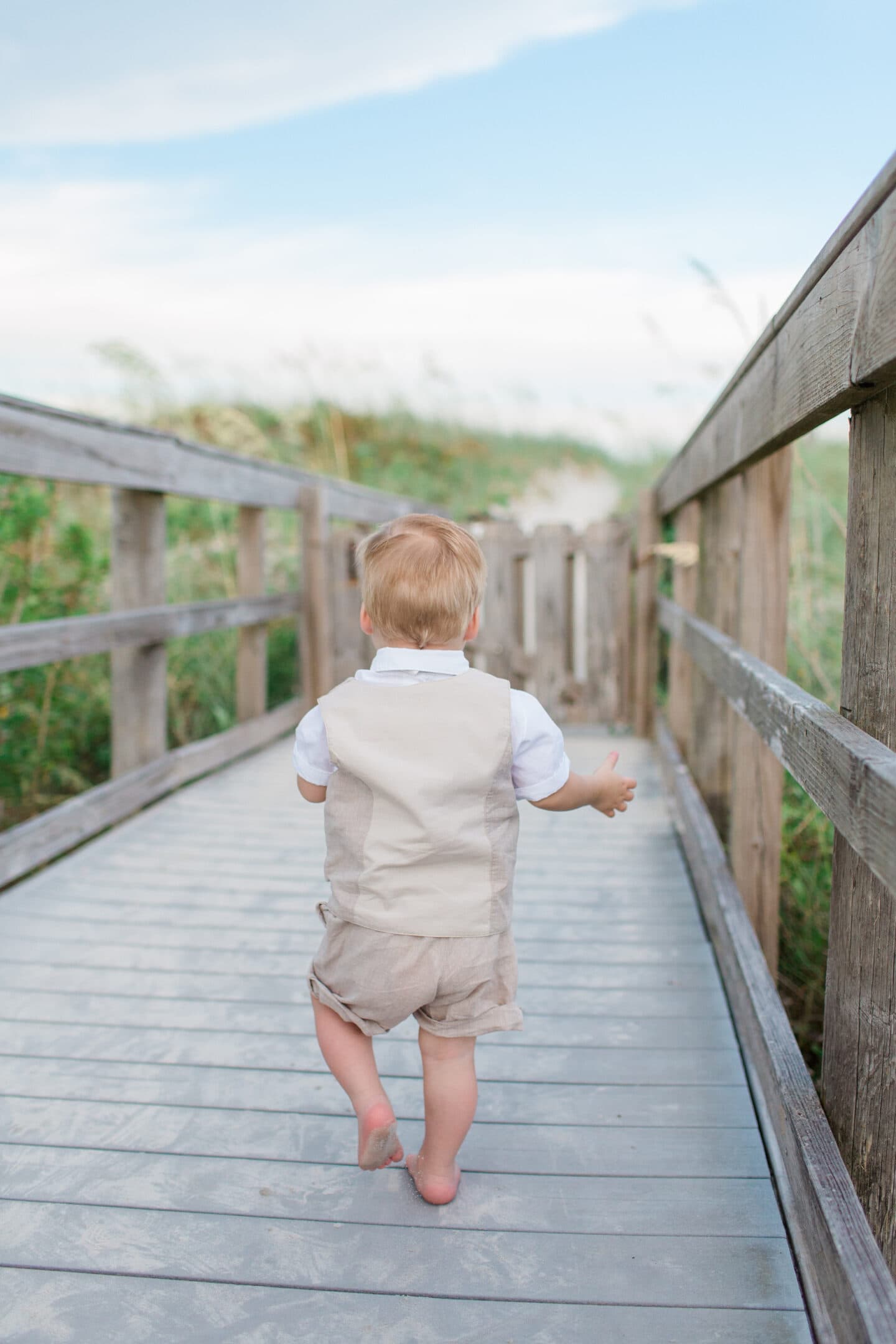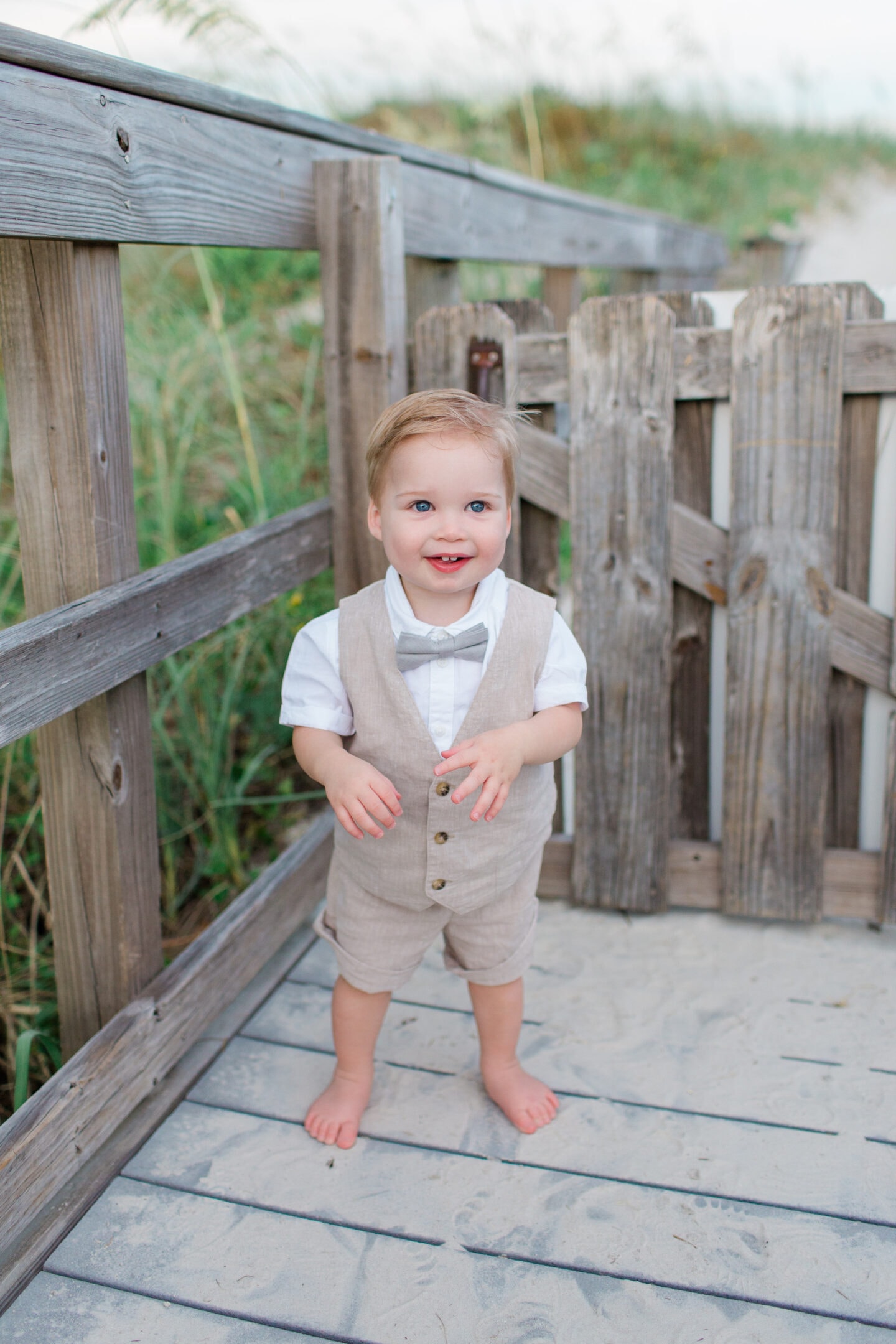 Favorite!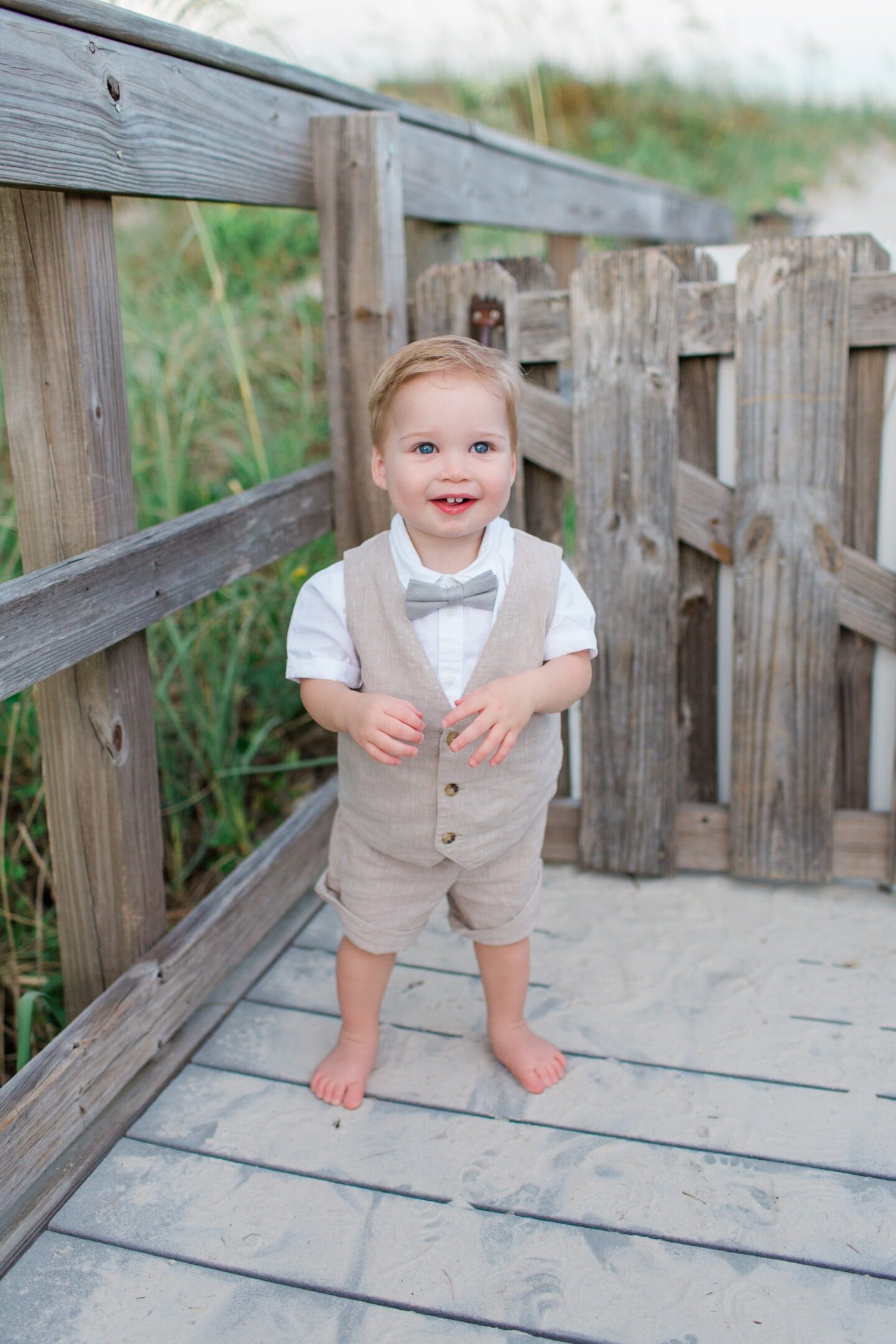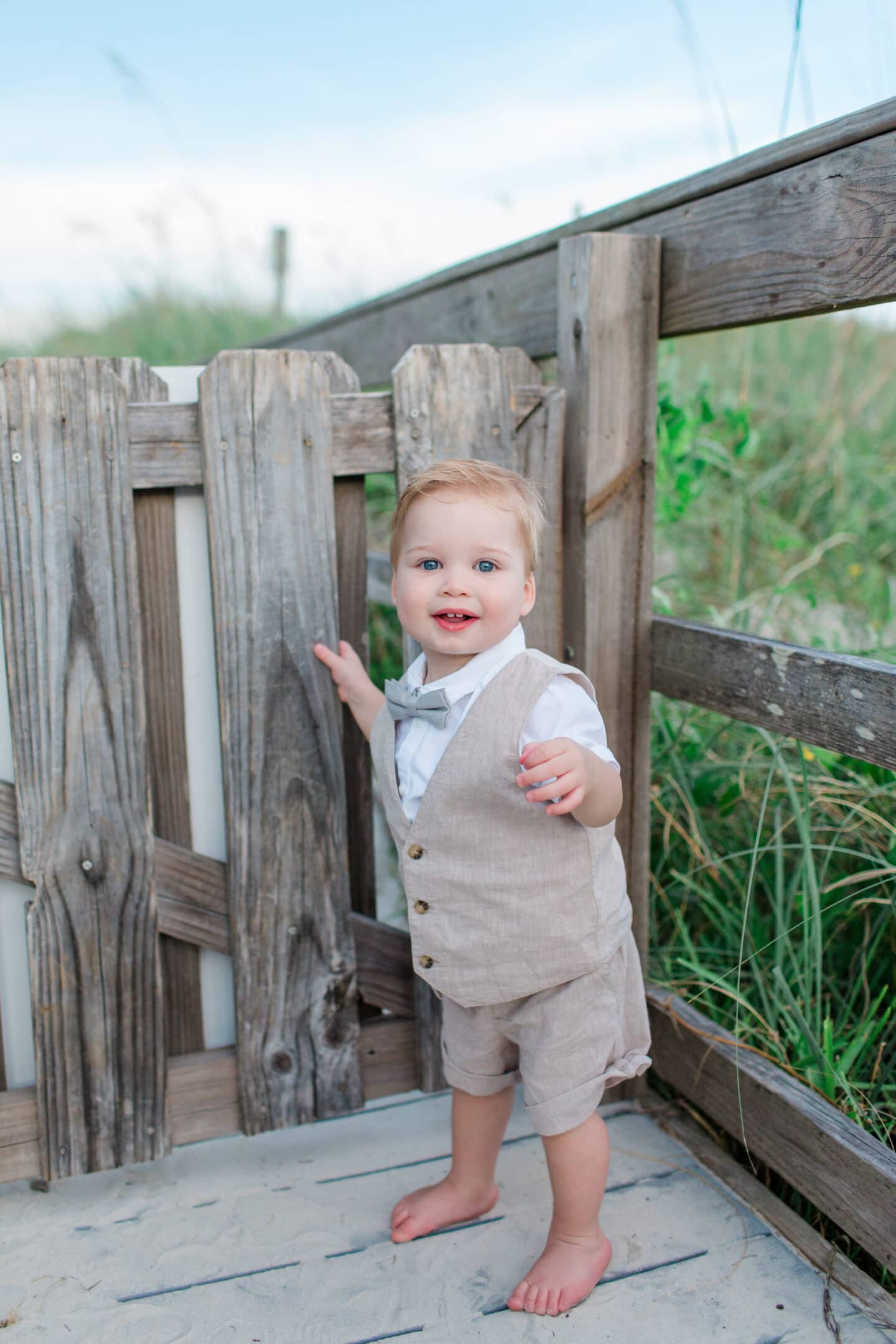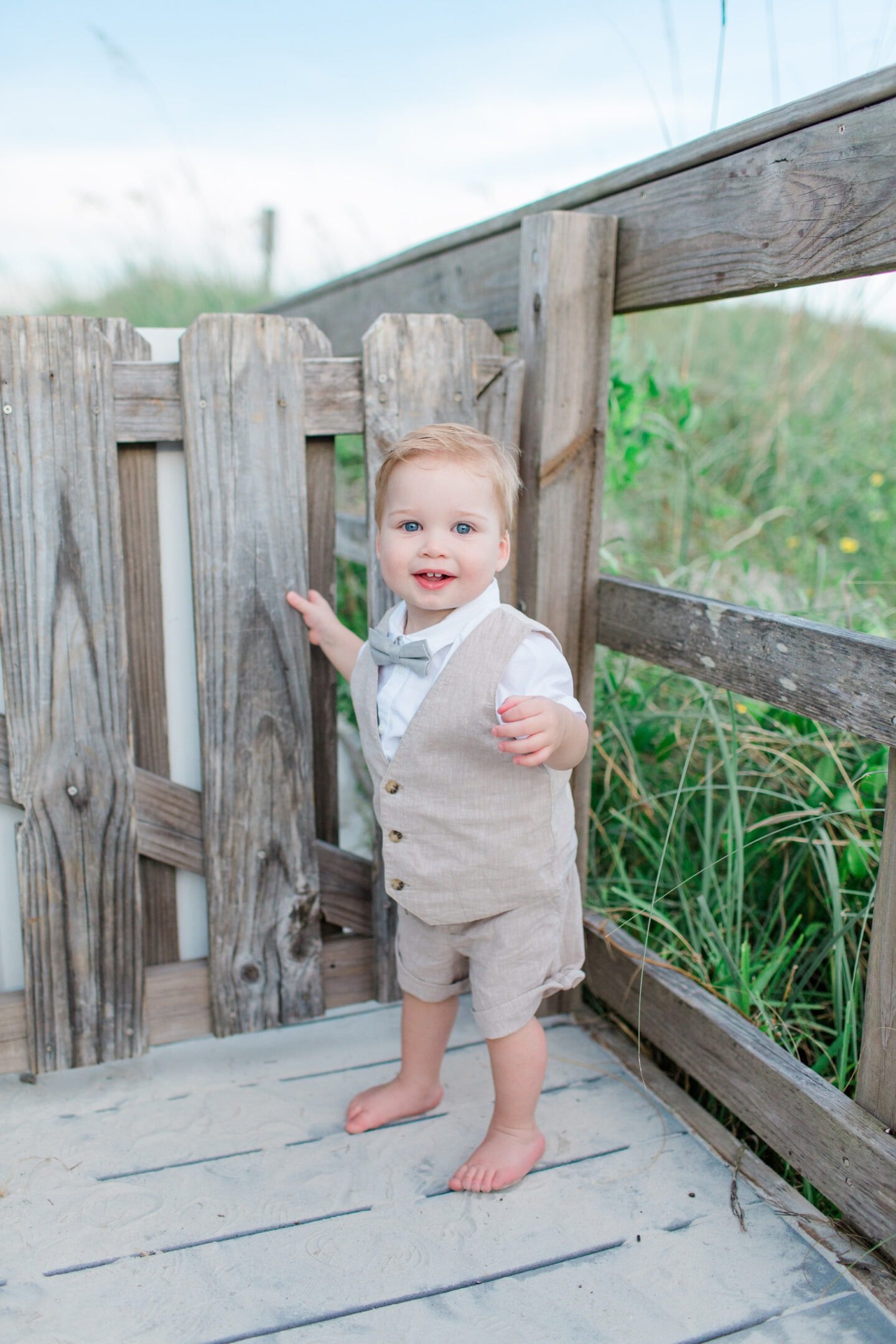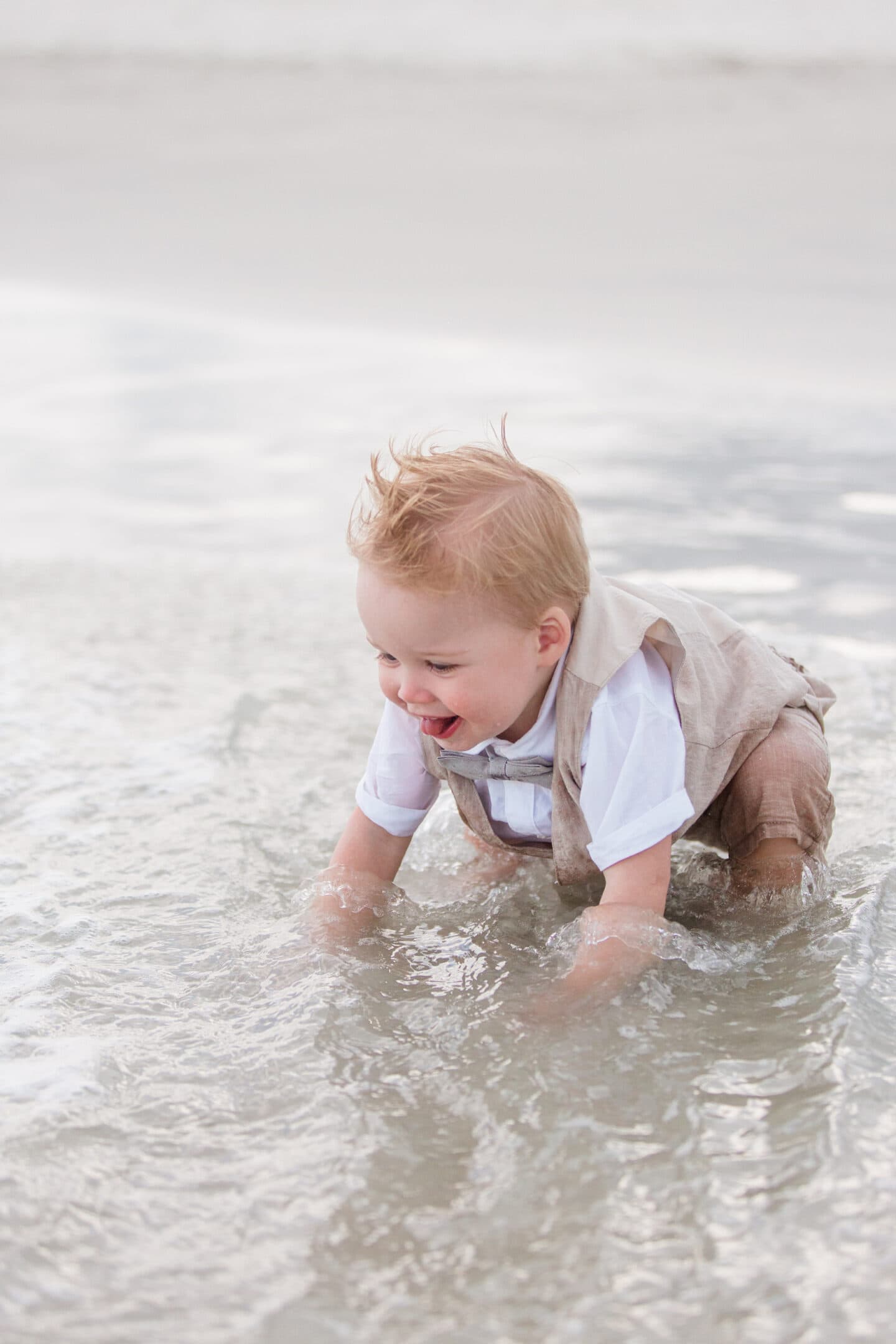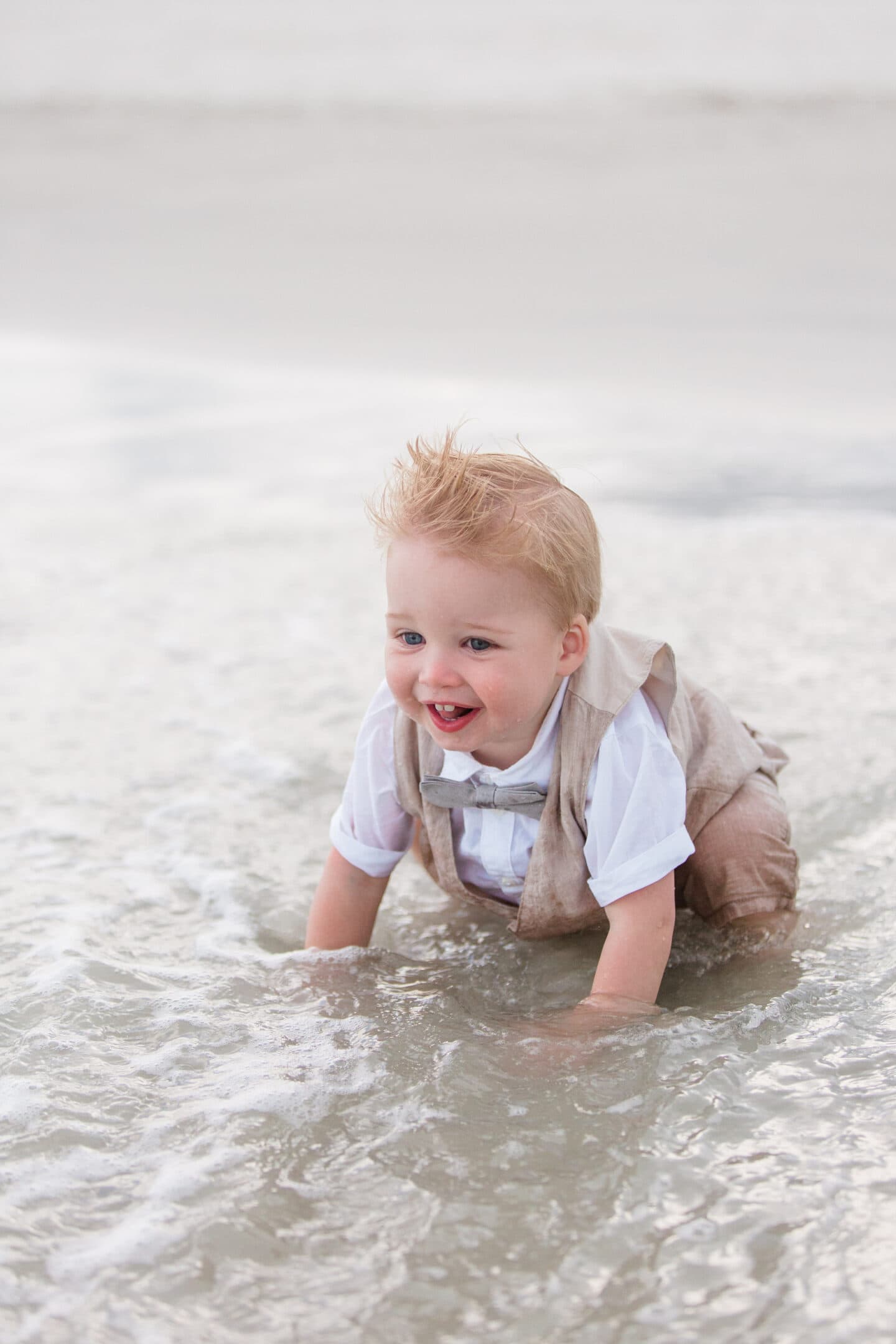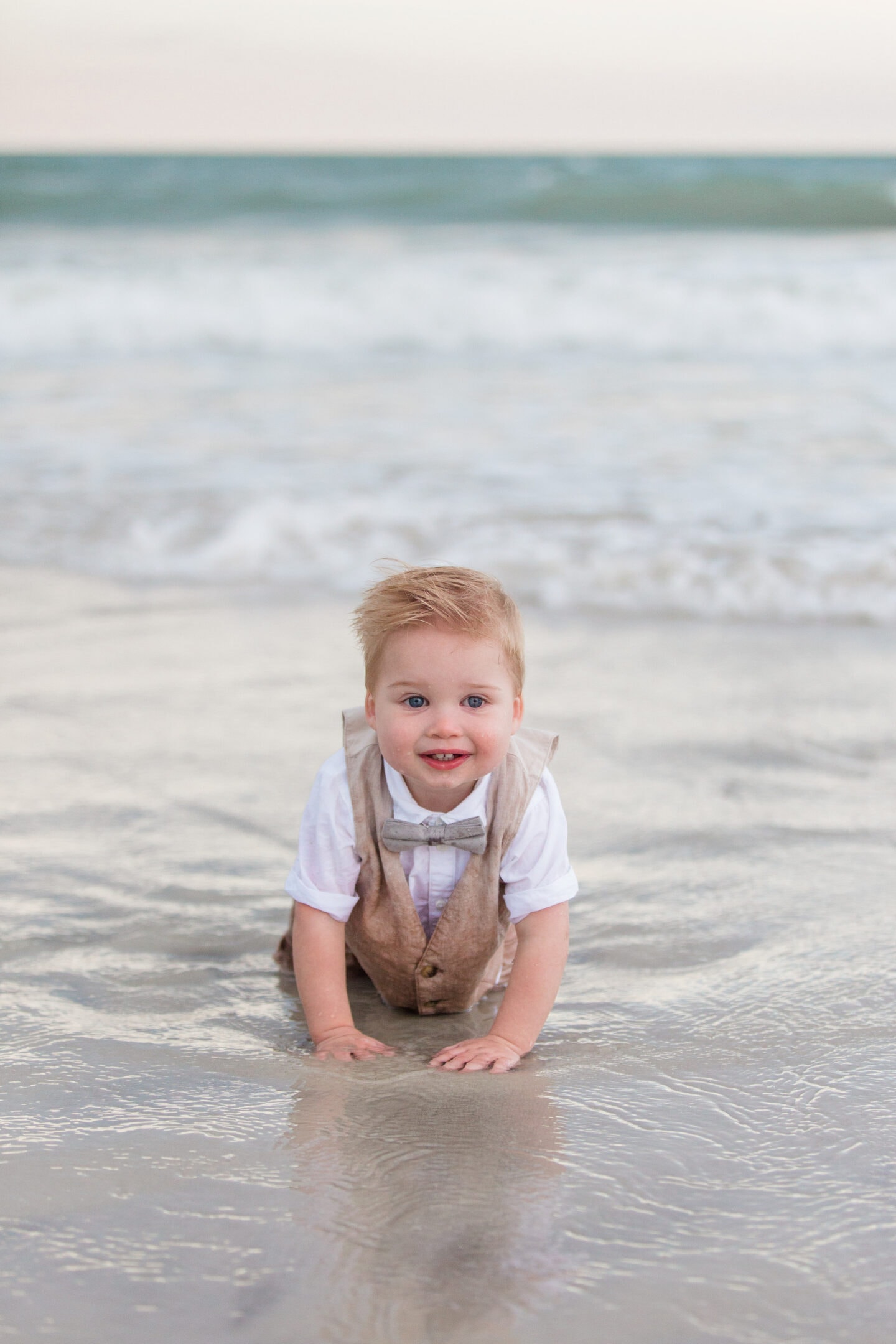 Another fav!!!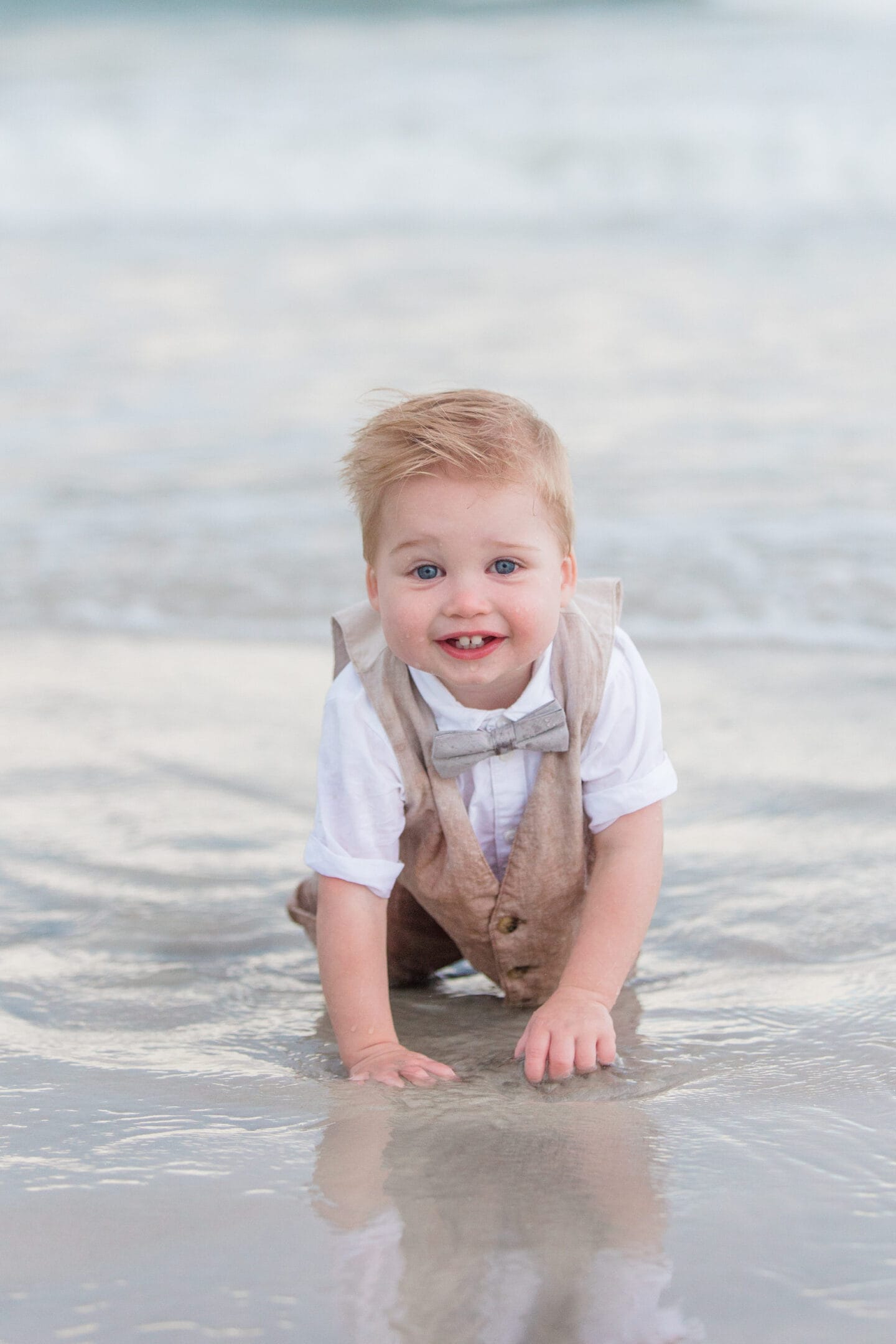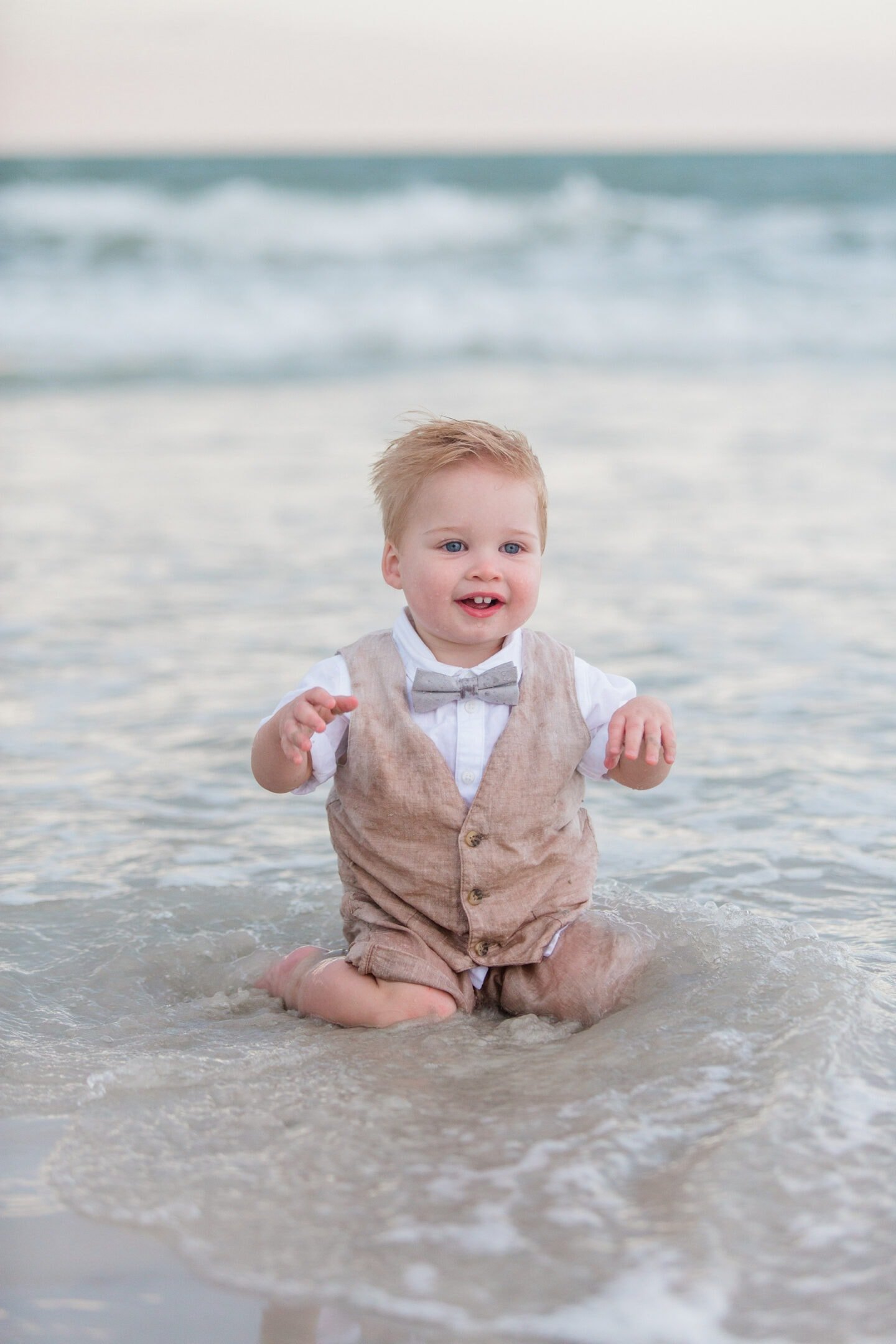 Zach and I had a few solo pics too!
I've had comments before about how I have more pics of me by myself than Zach does. Zach works in a professional setting where a) he doesn't use any sort of headshot and b) if he did he'd probably want a suit and tie look.
For me with blogging and social media stuff it's super handy to have "headshots" or basically just pics of me solo to use!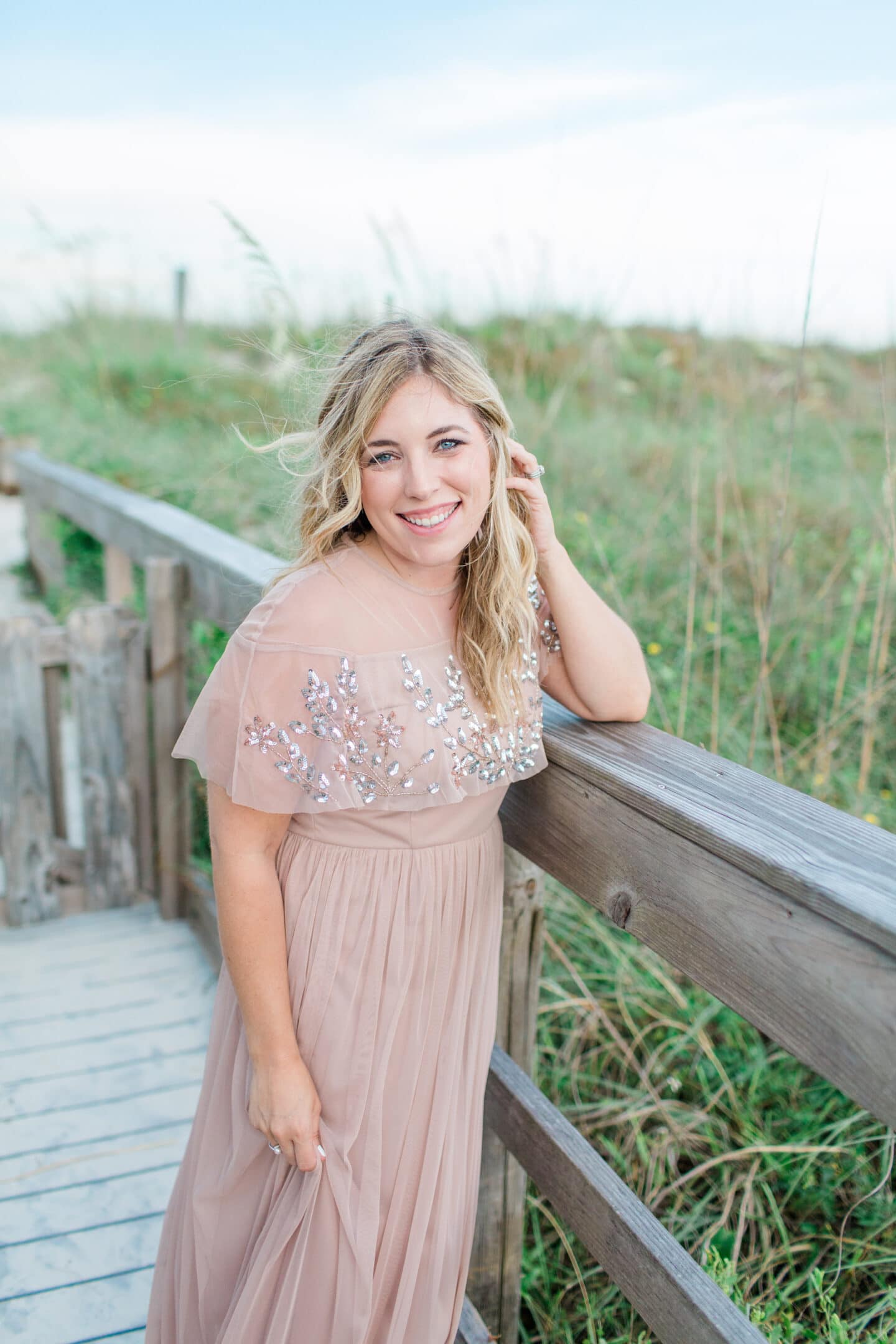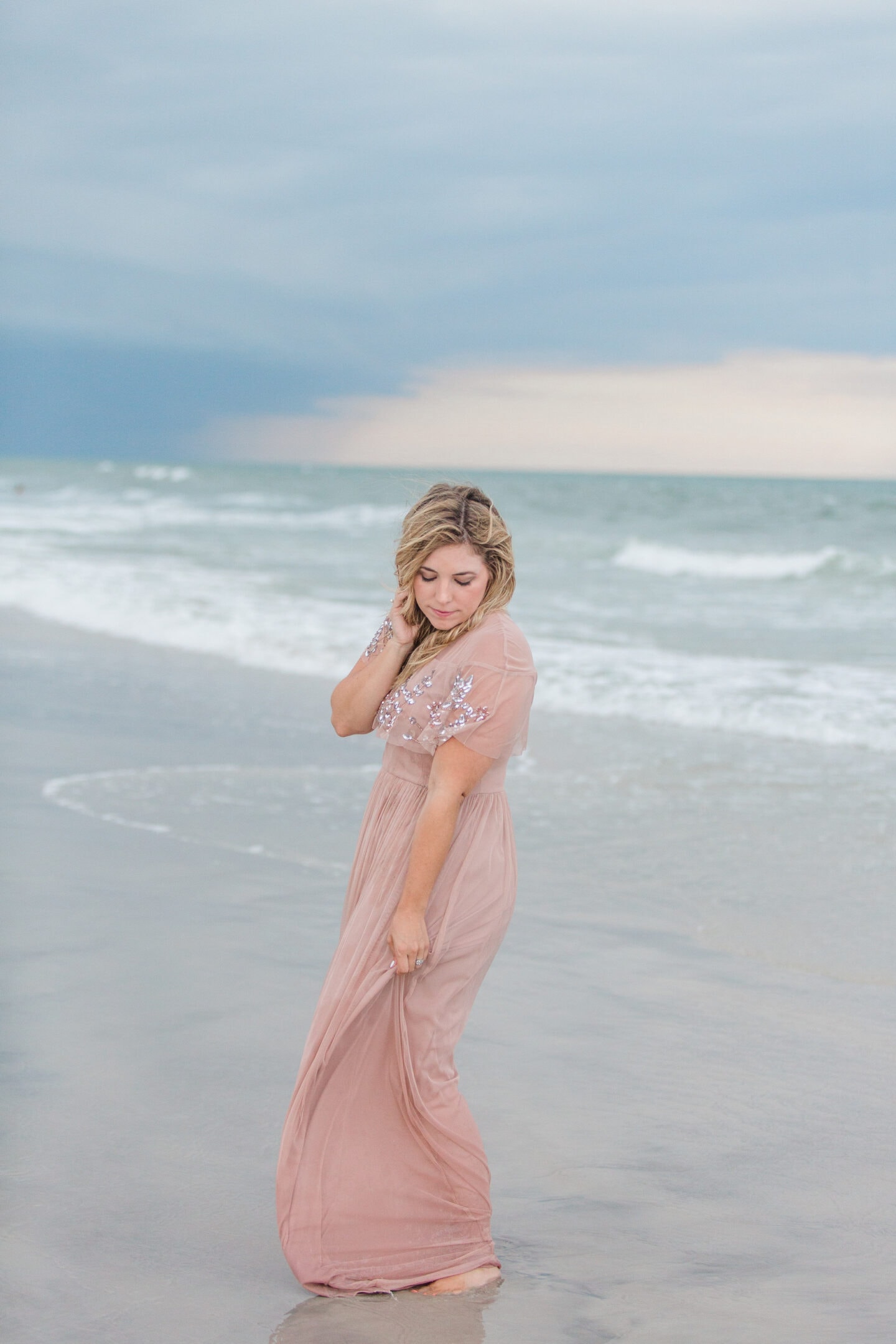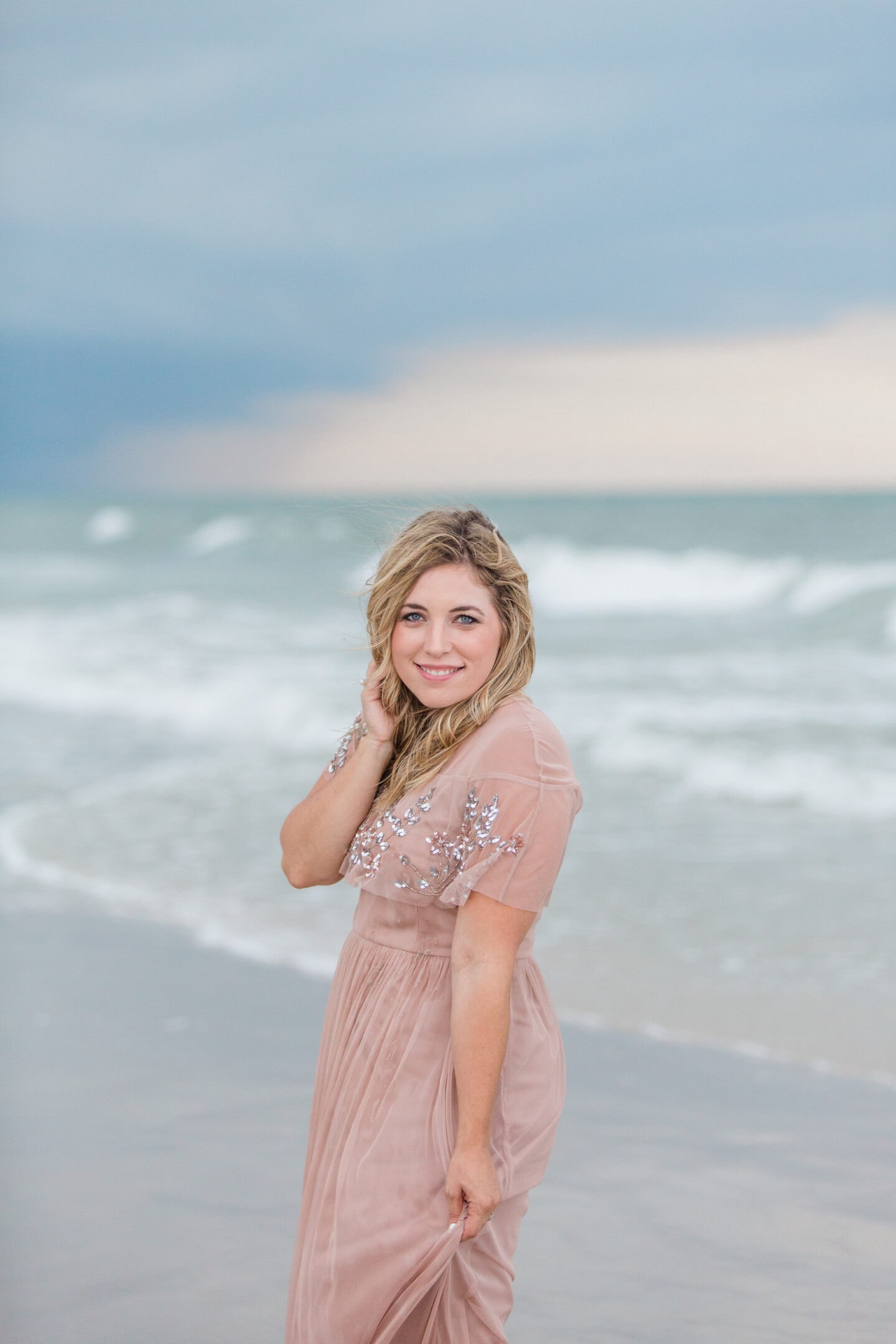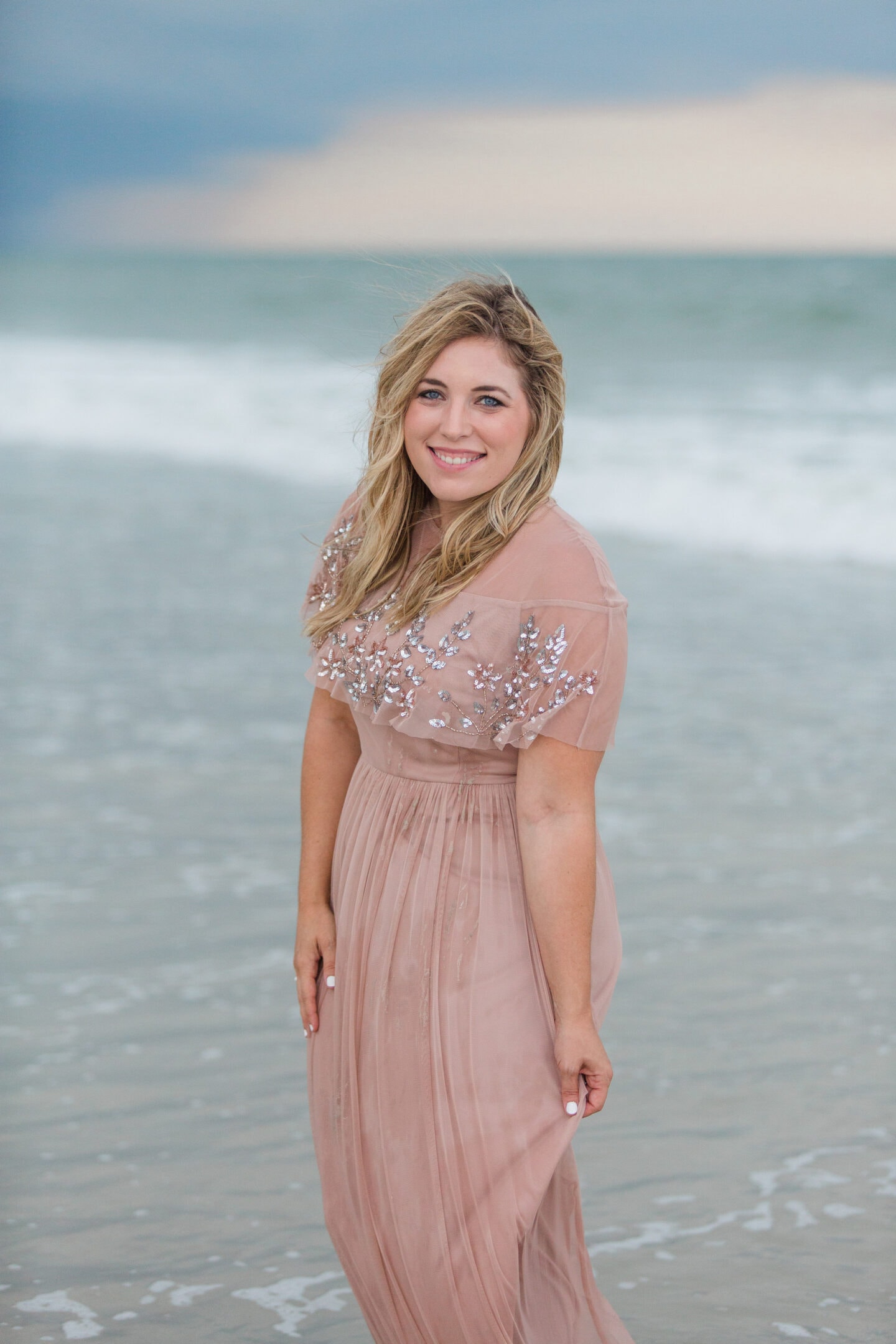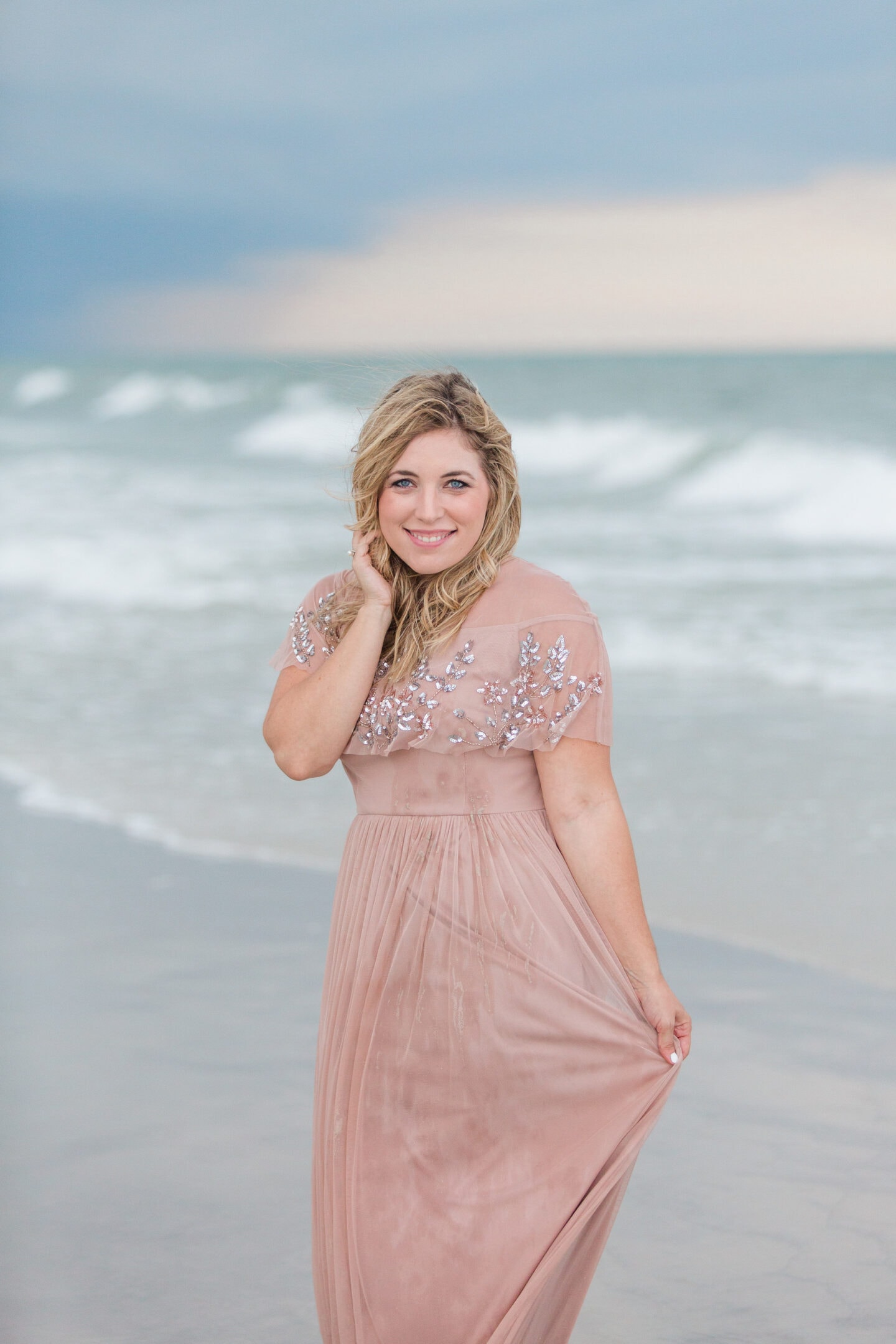 He doesn't need several – he gets it perfect in one take 😉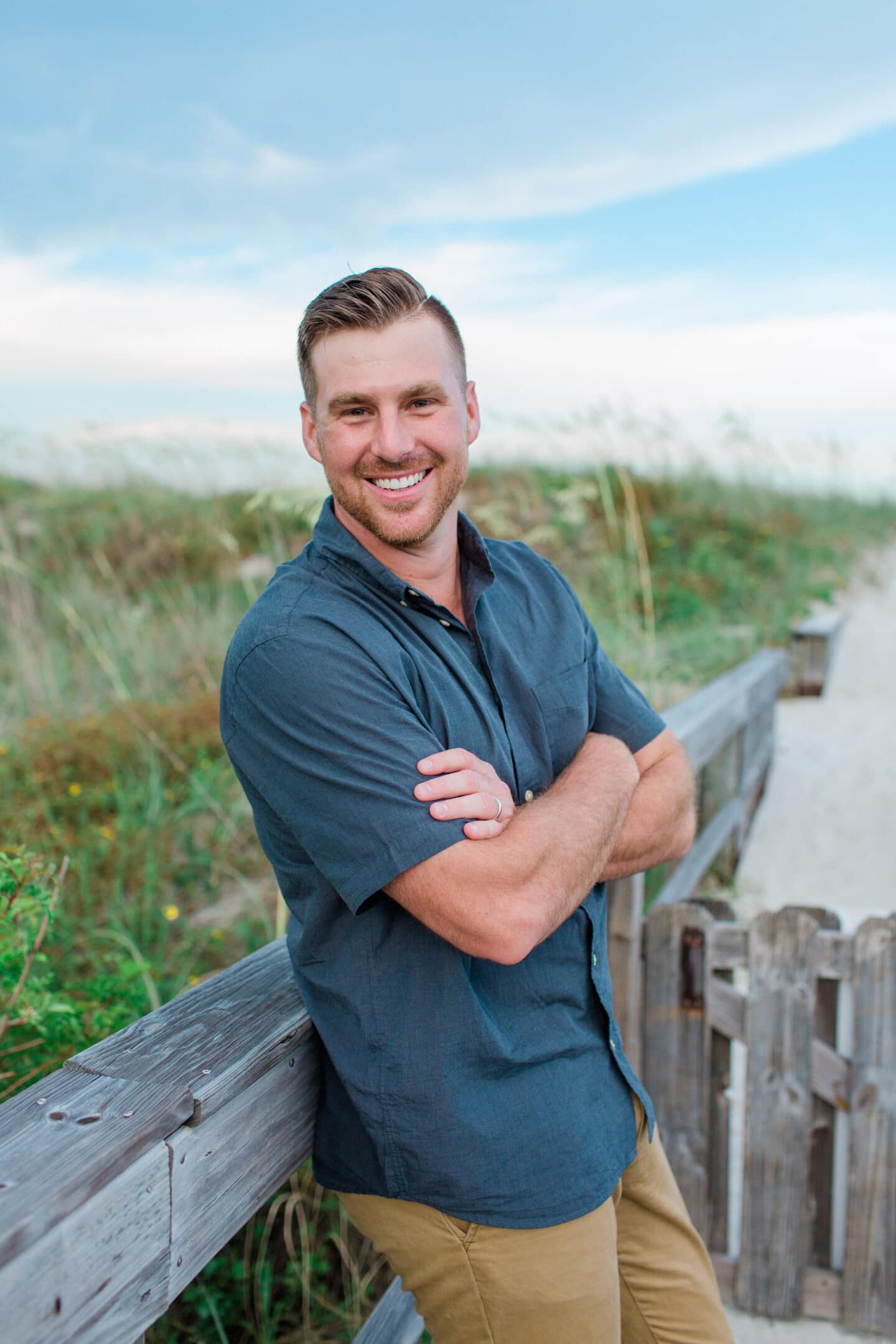 Lindsay is SO great about making sure we get lots and lots of combinations with our sessions.
We do solo of each kid, family, siblings, and a solo of each parent with each child. I always LOVE these as a chance to have that one on one photo that we may not always take the time to get ourselves 🙂
Mommy and Child individuals: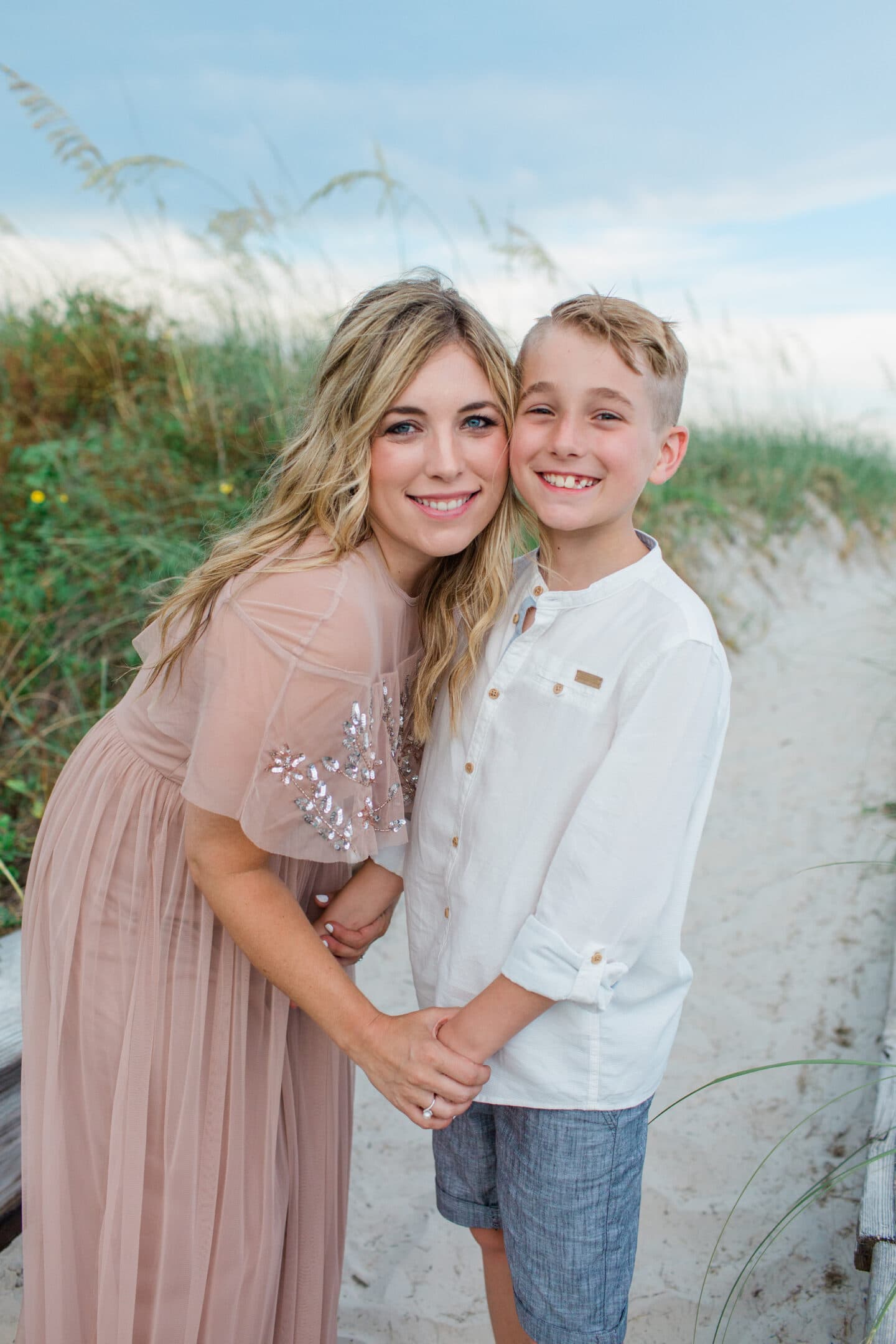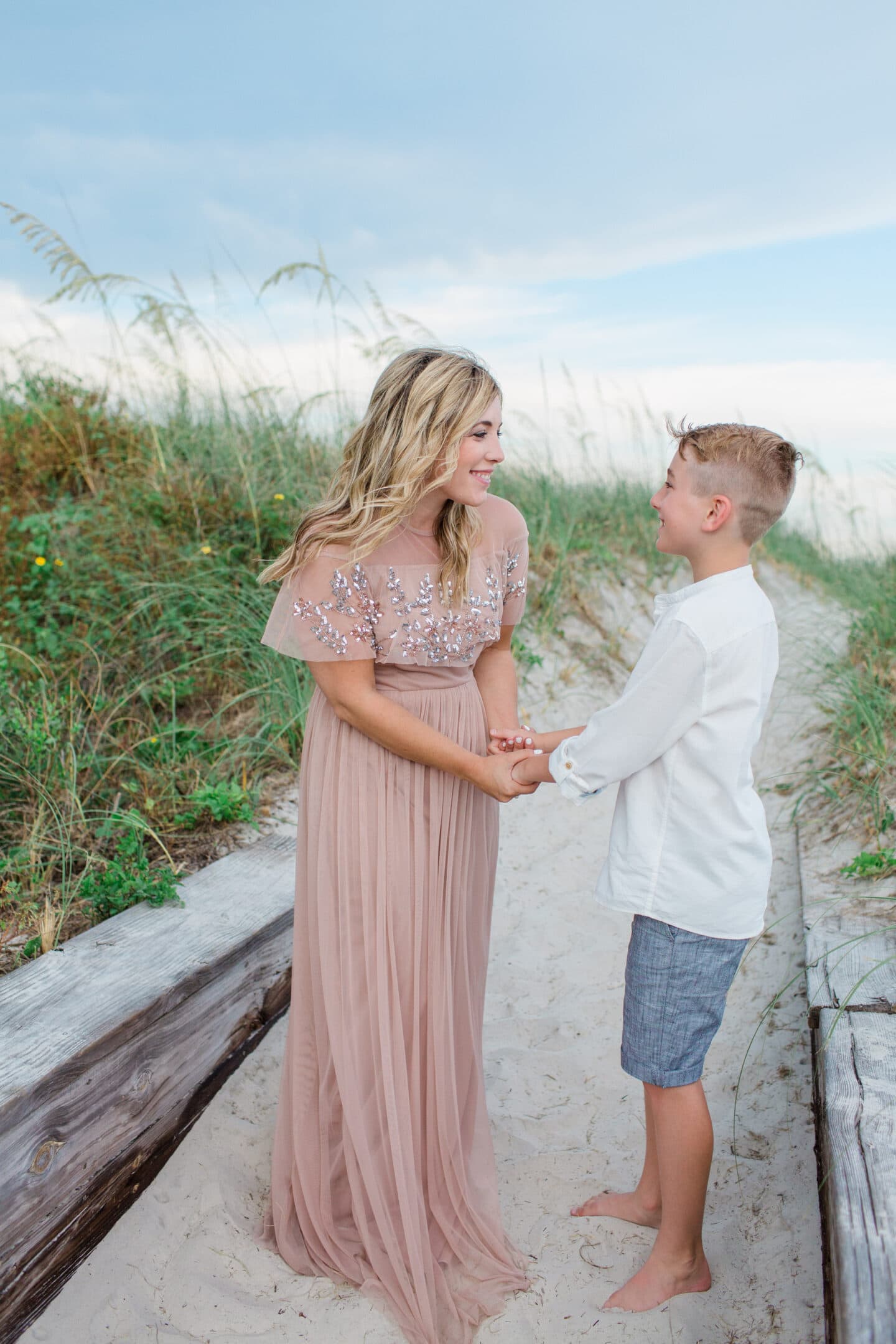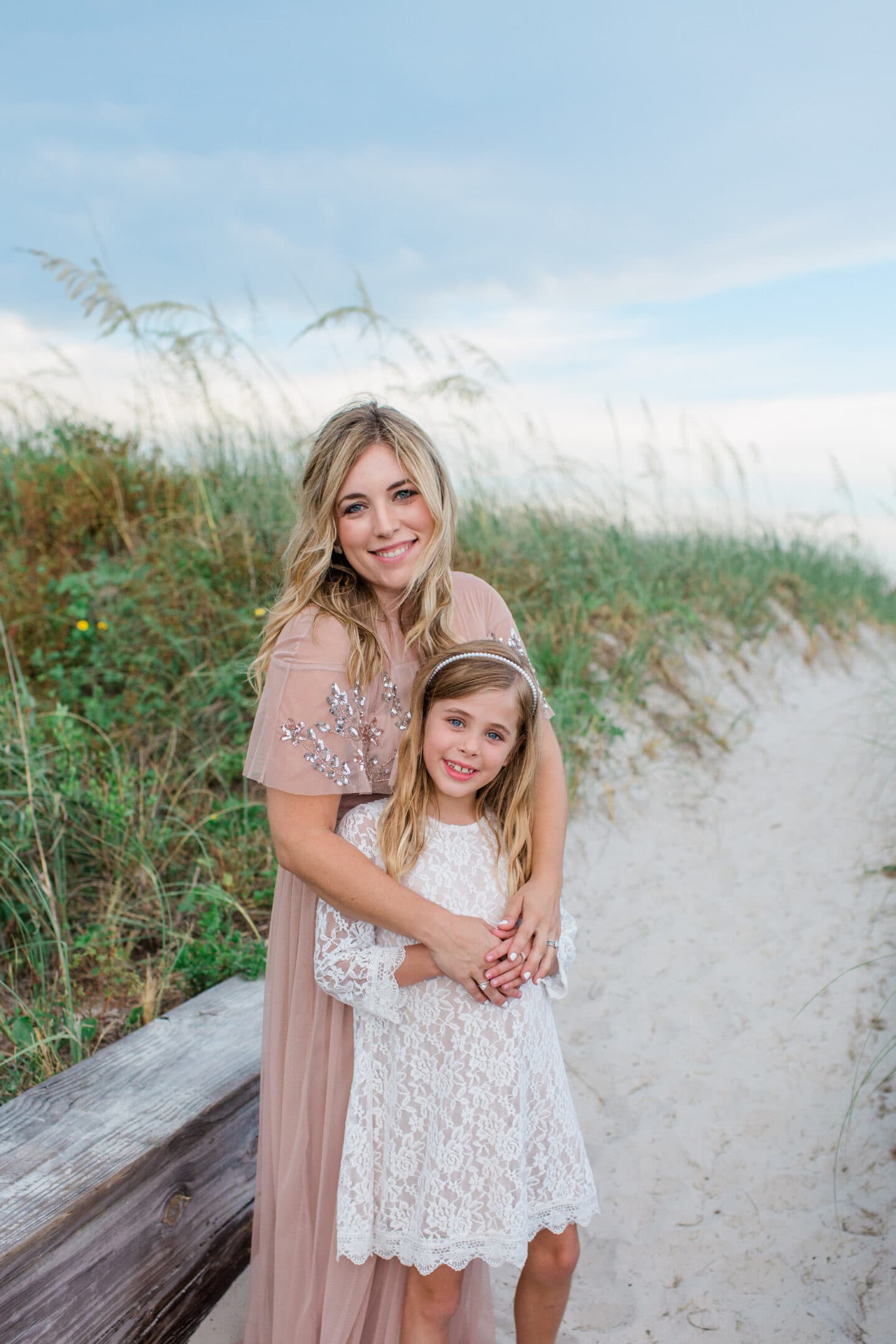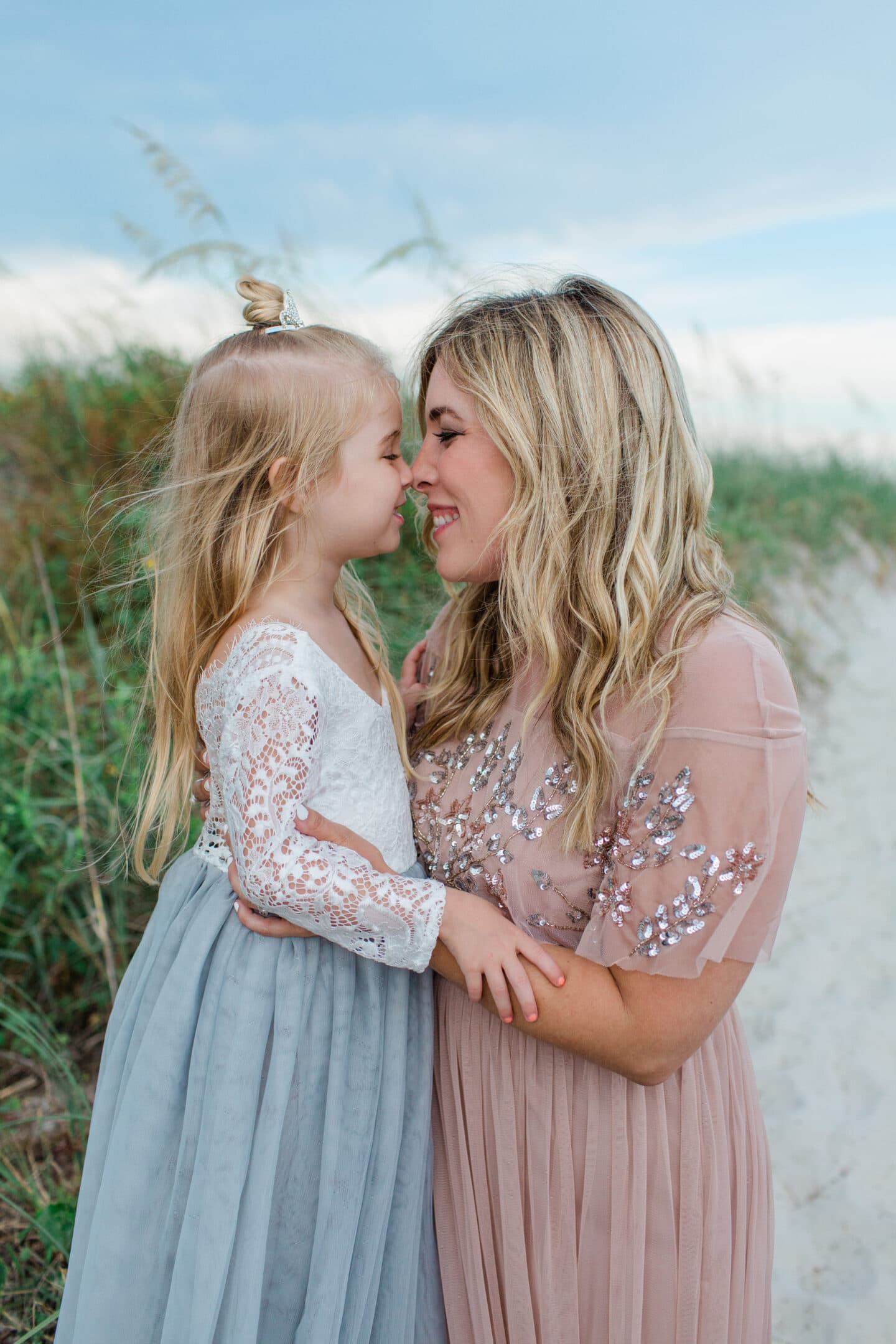 I know people always say Tess and I favor but I've never seen this angle of our faces together before and YUP did she's still my mini!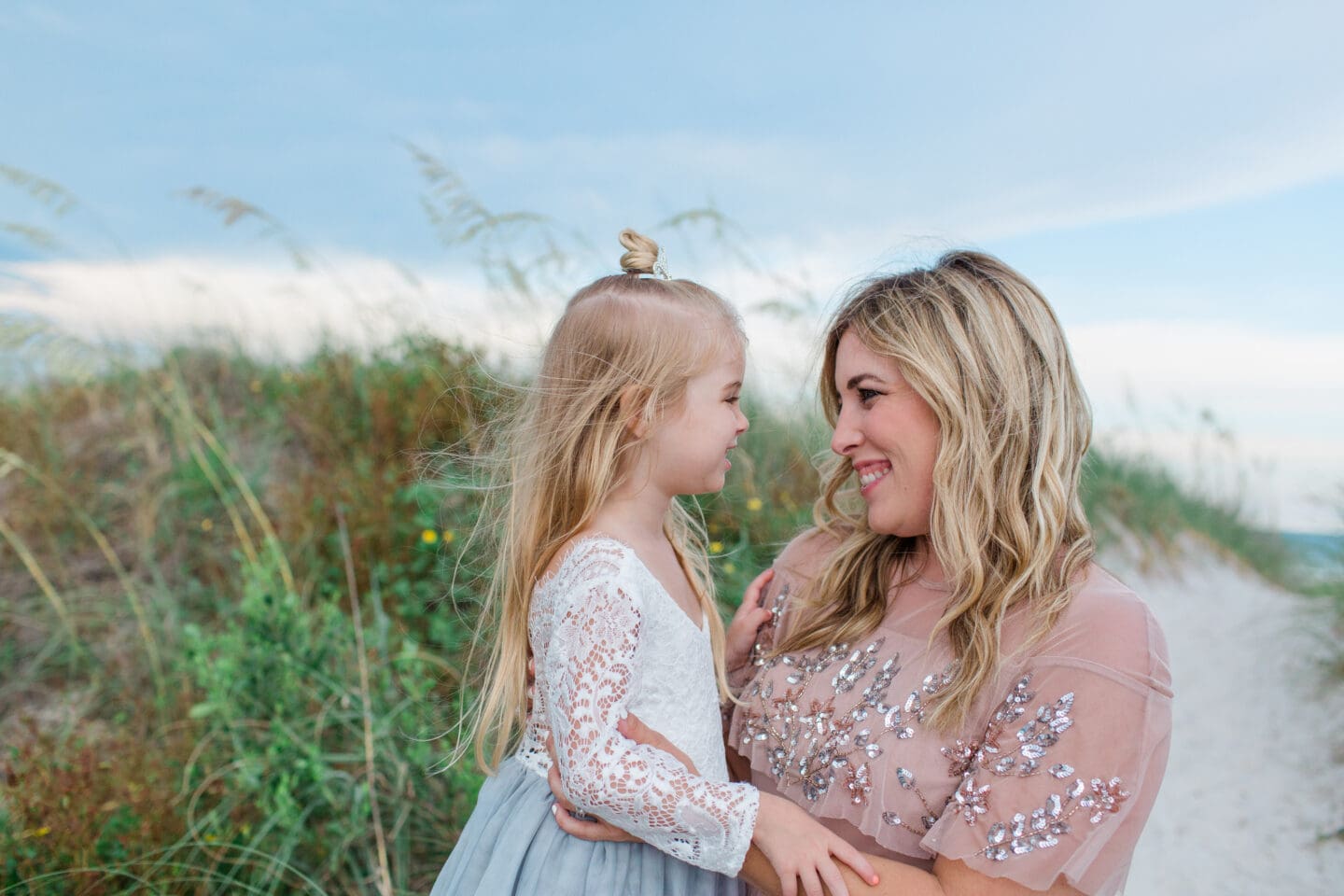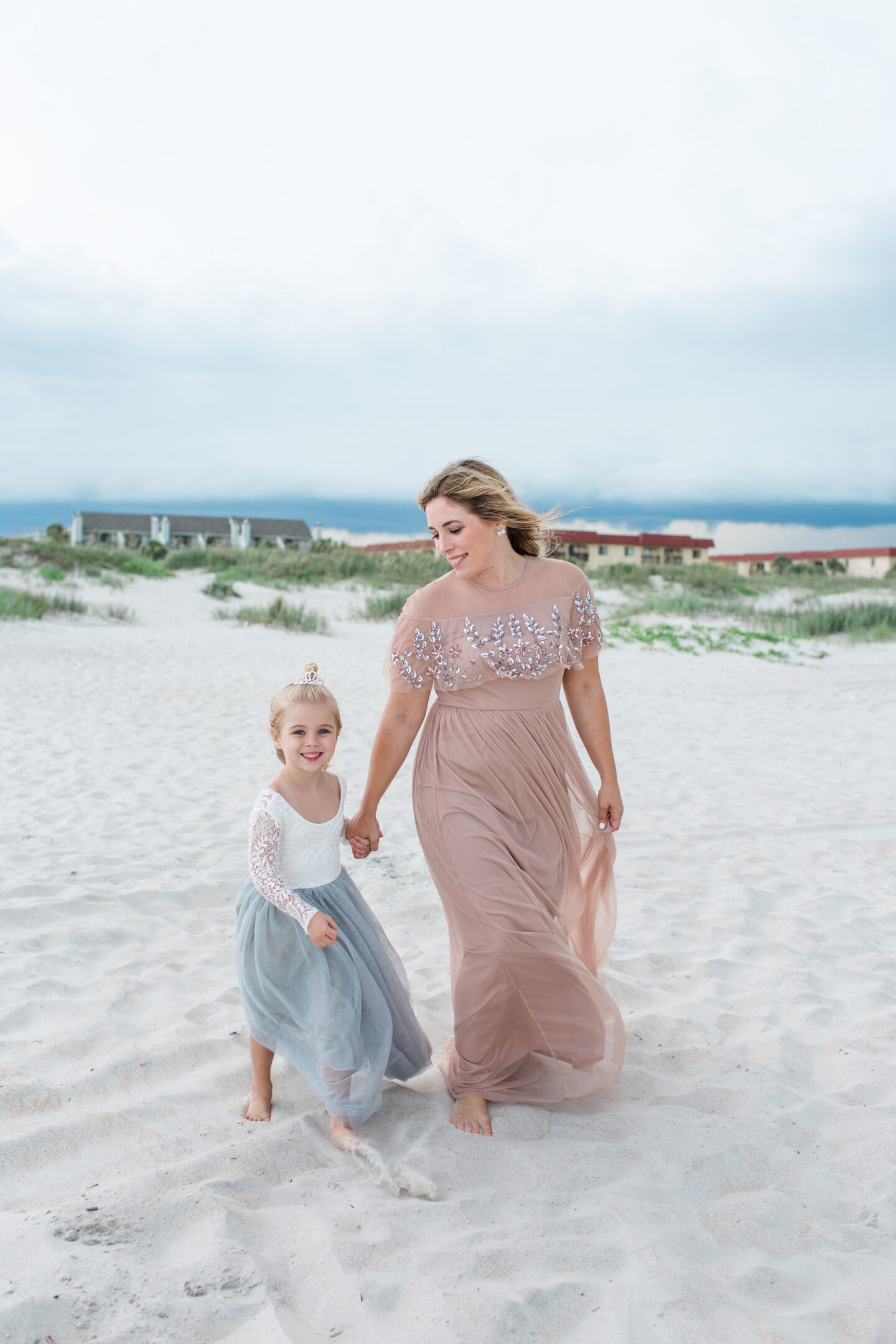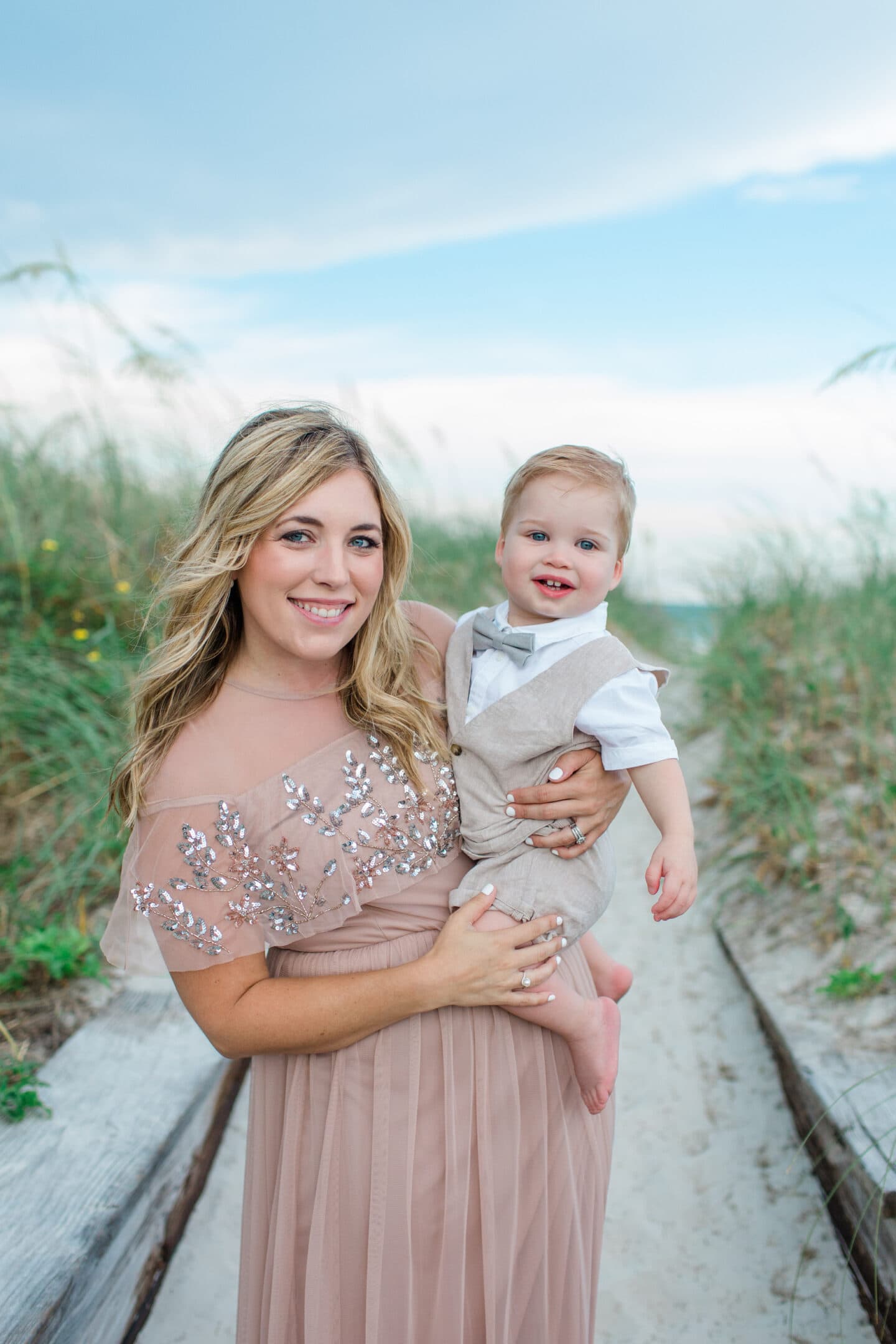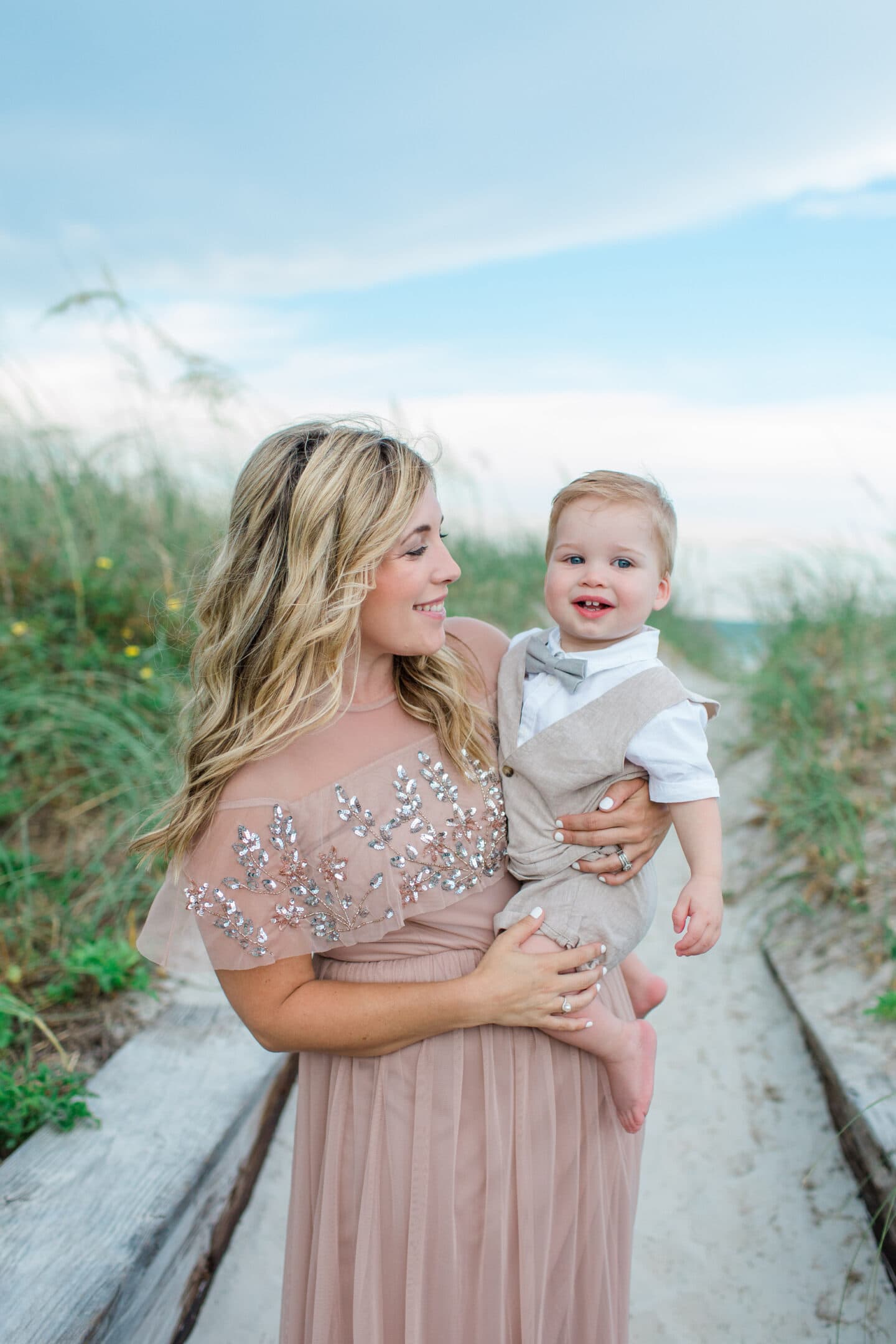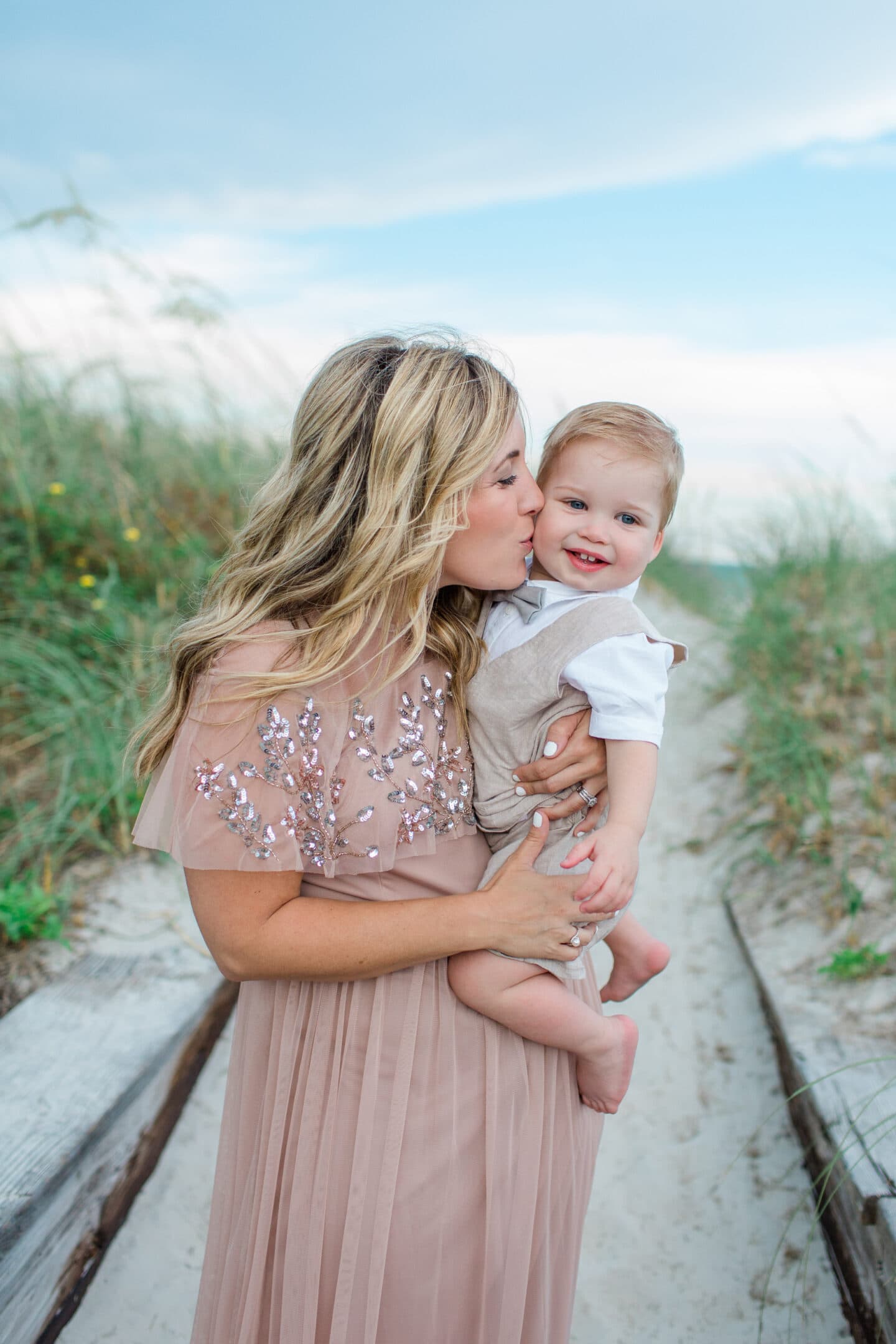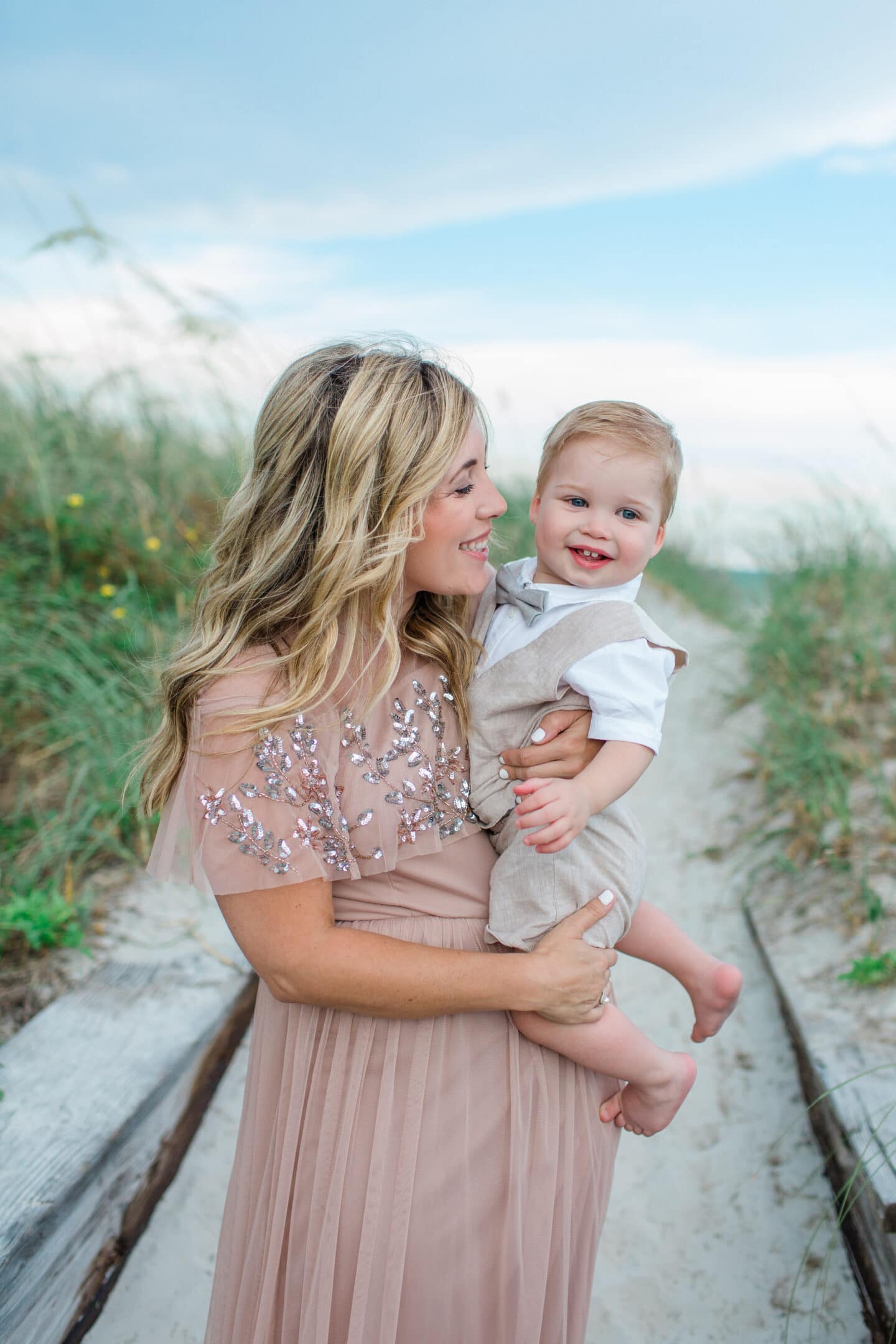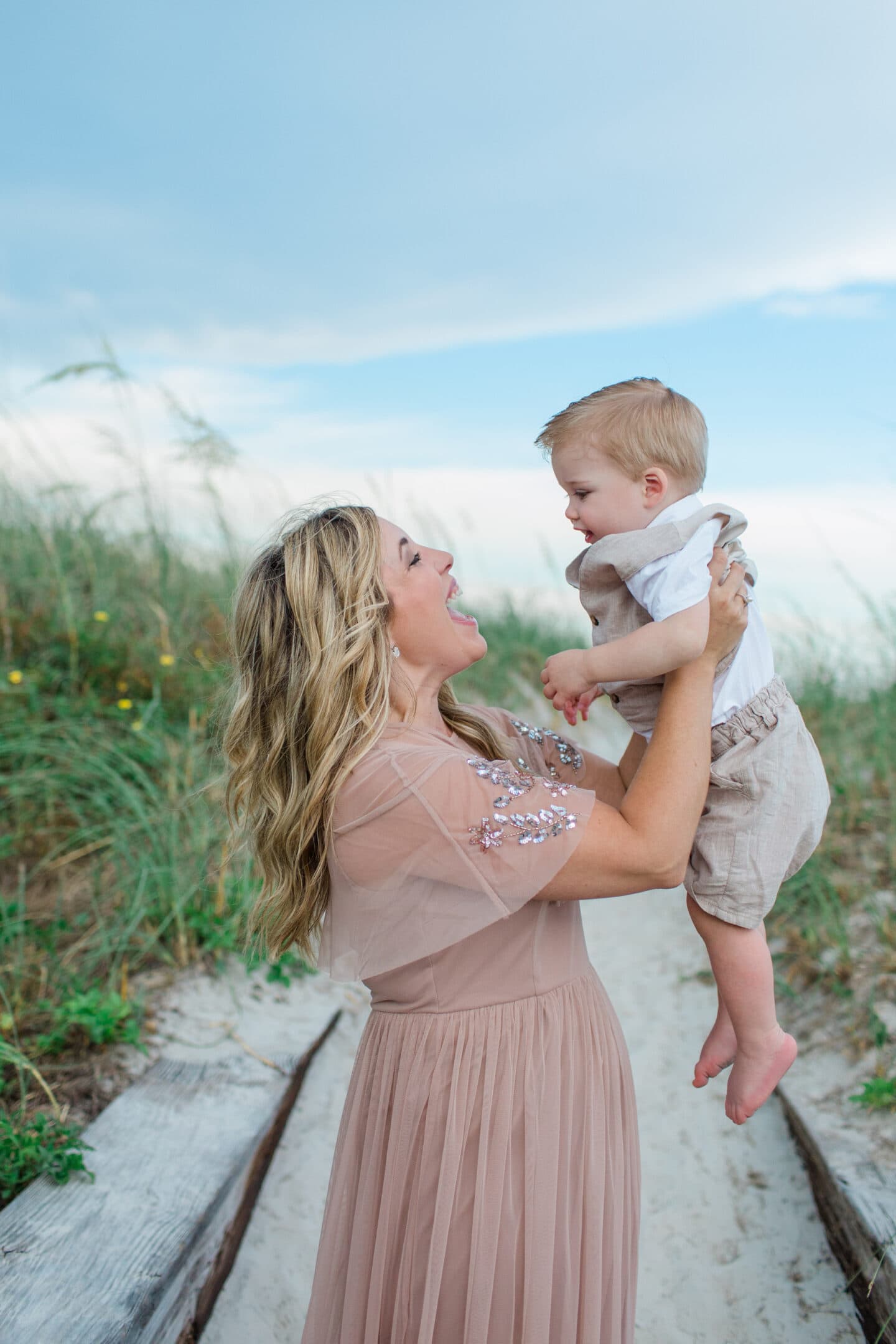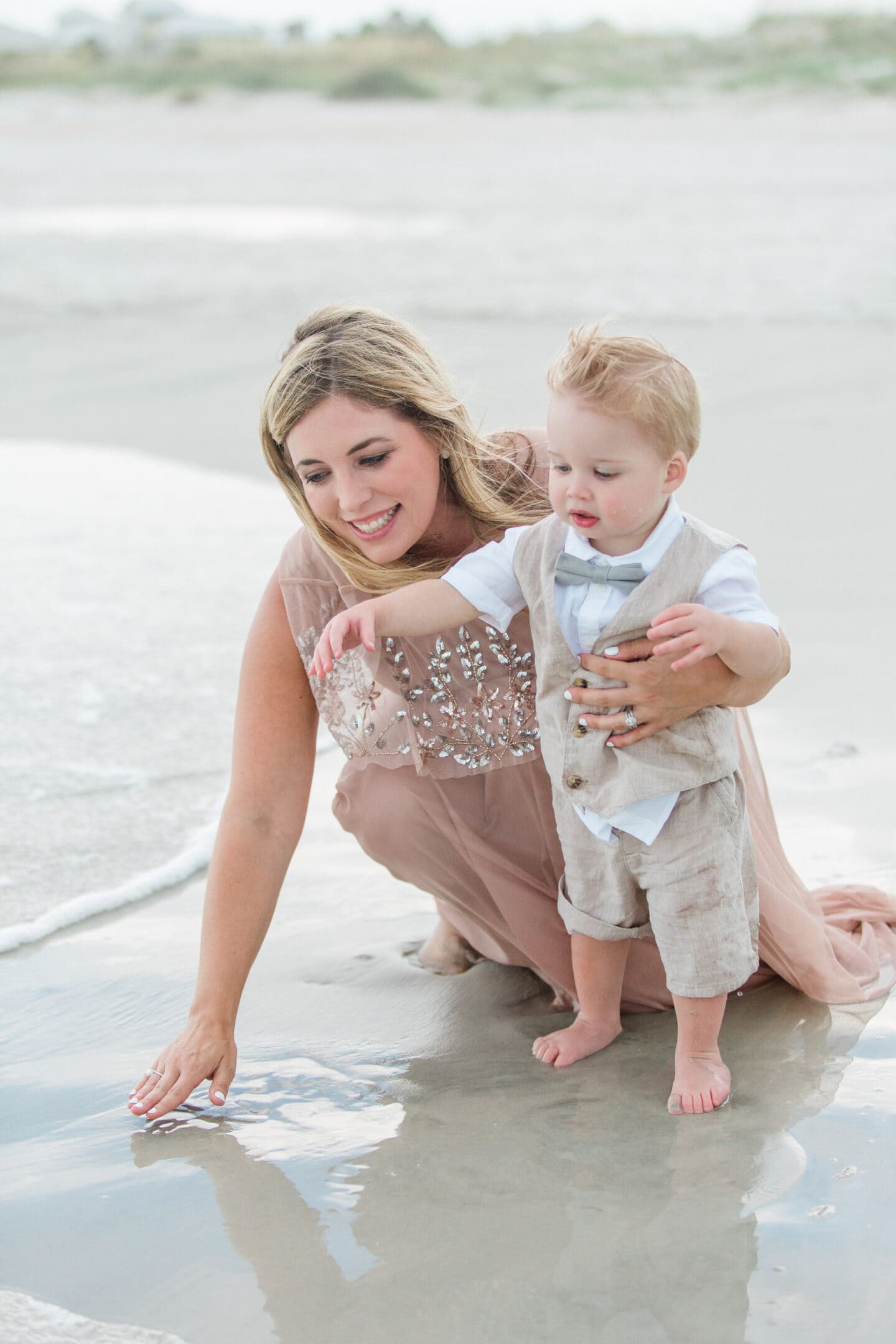 Daddy and kids individuals: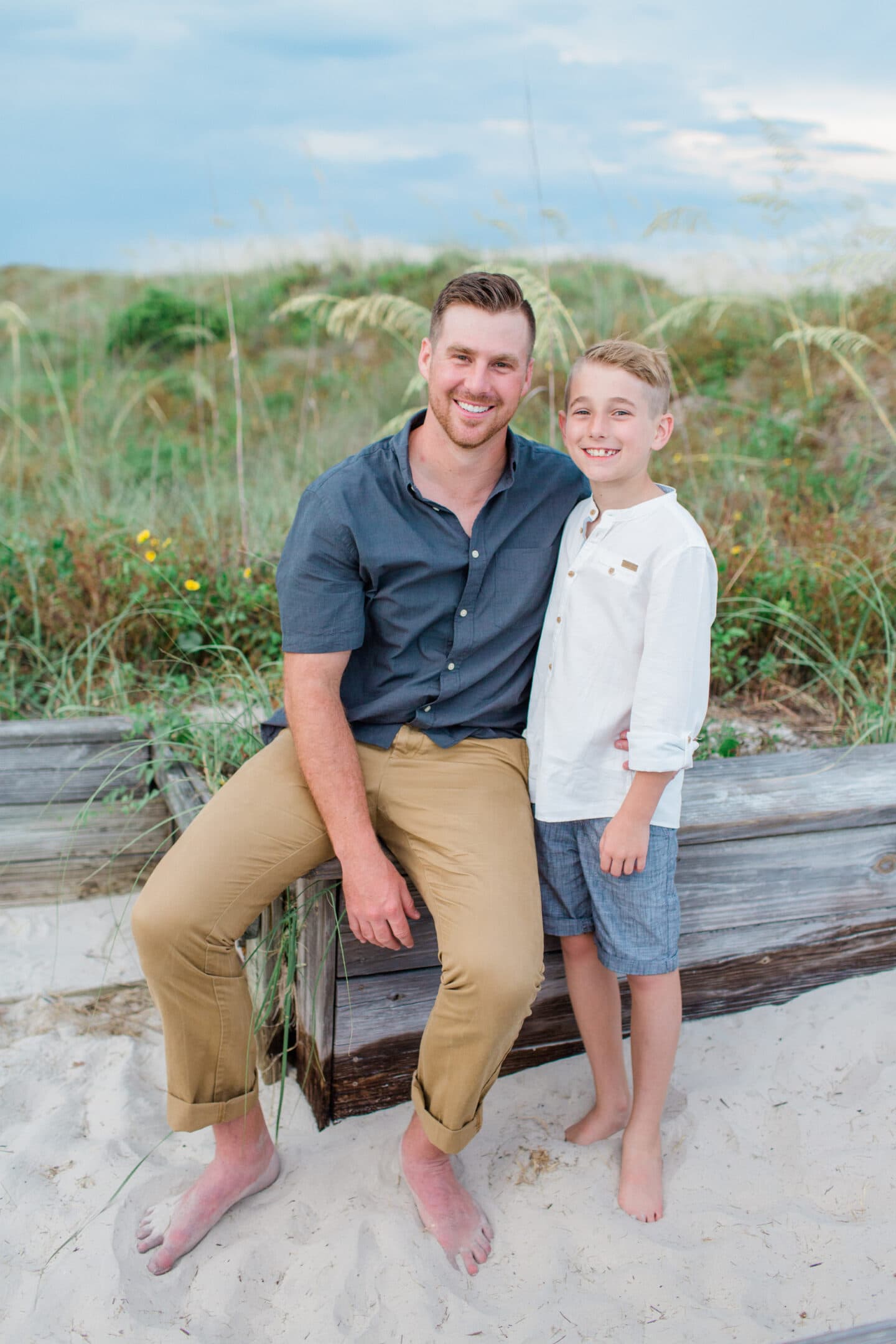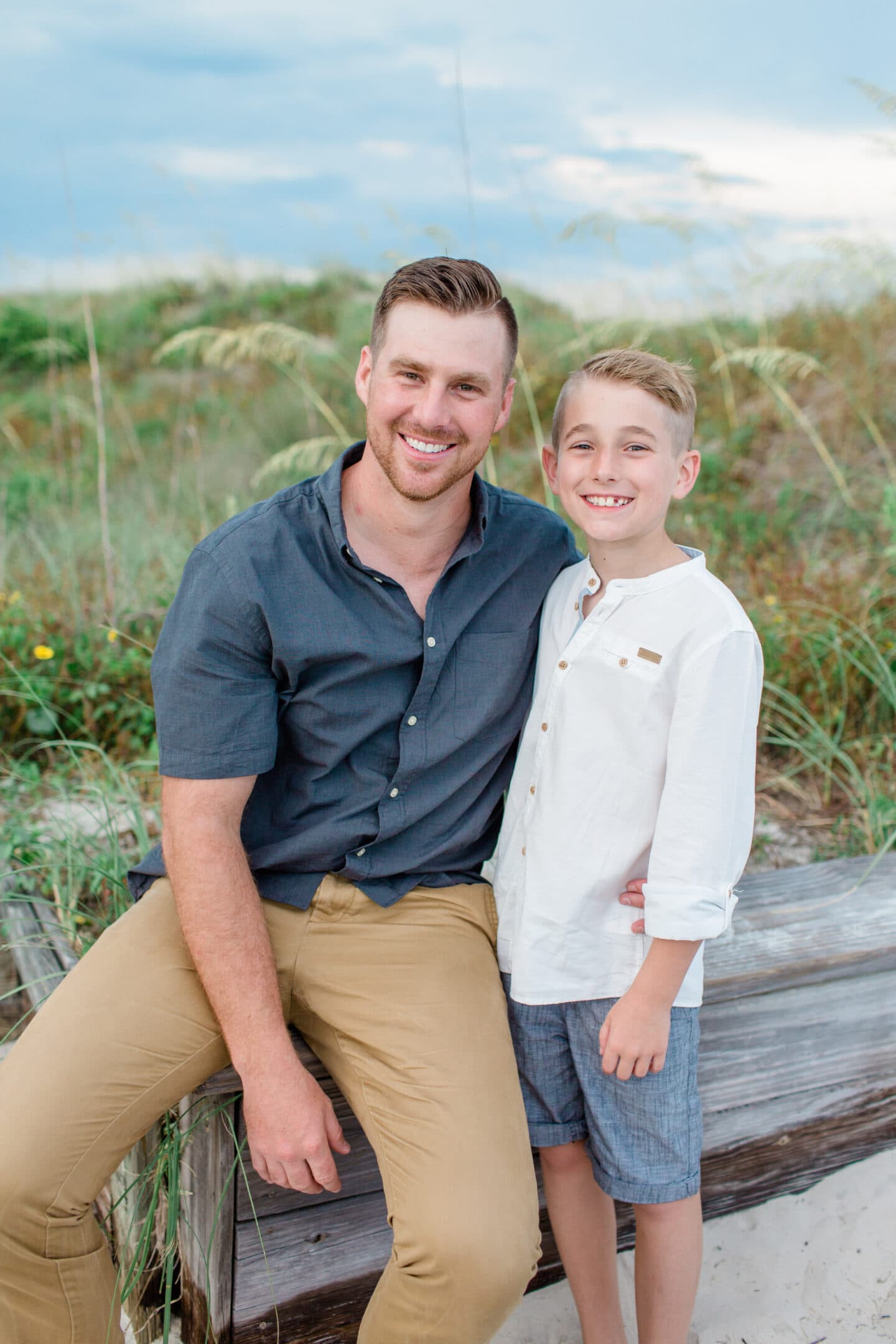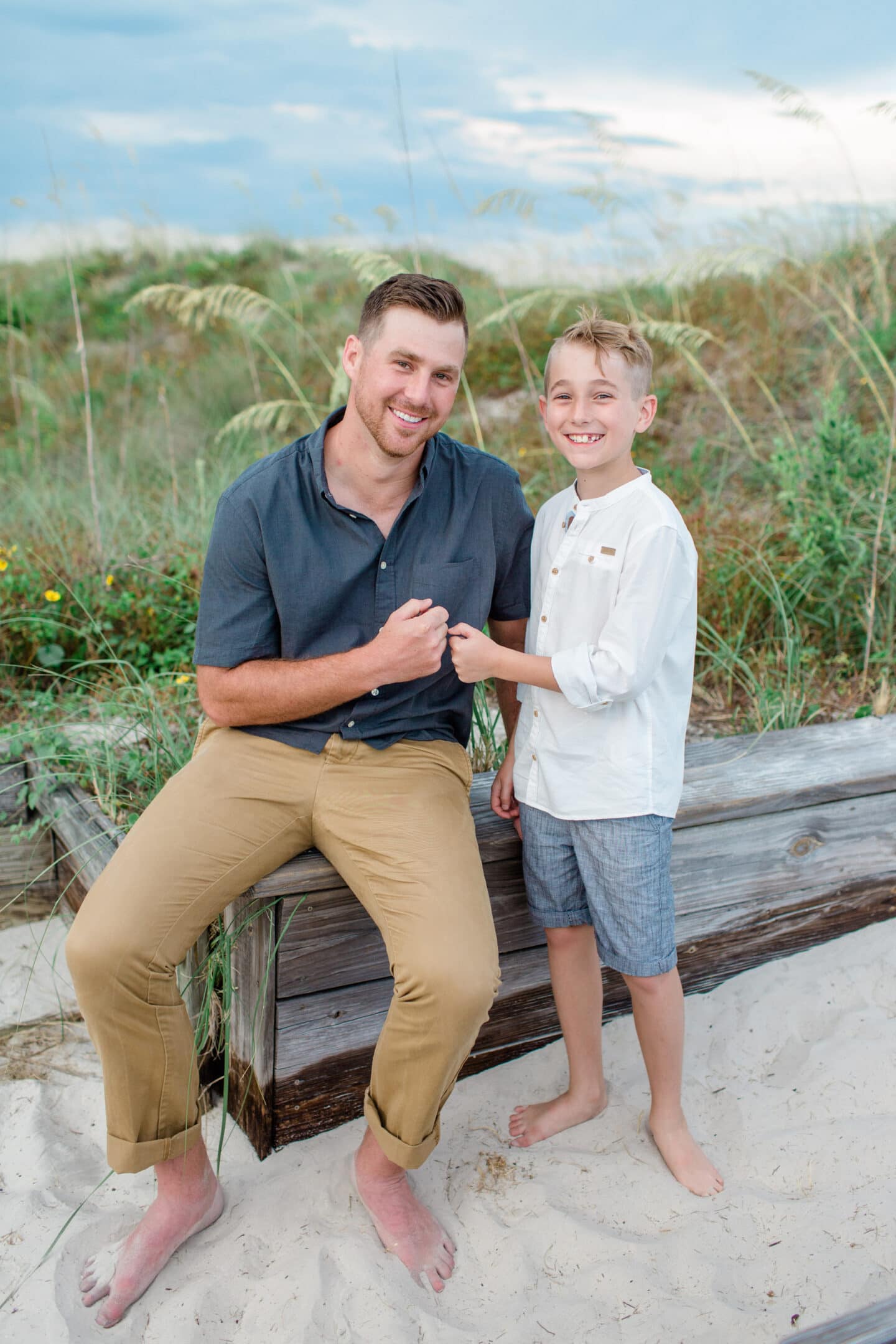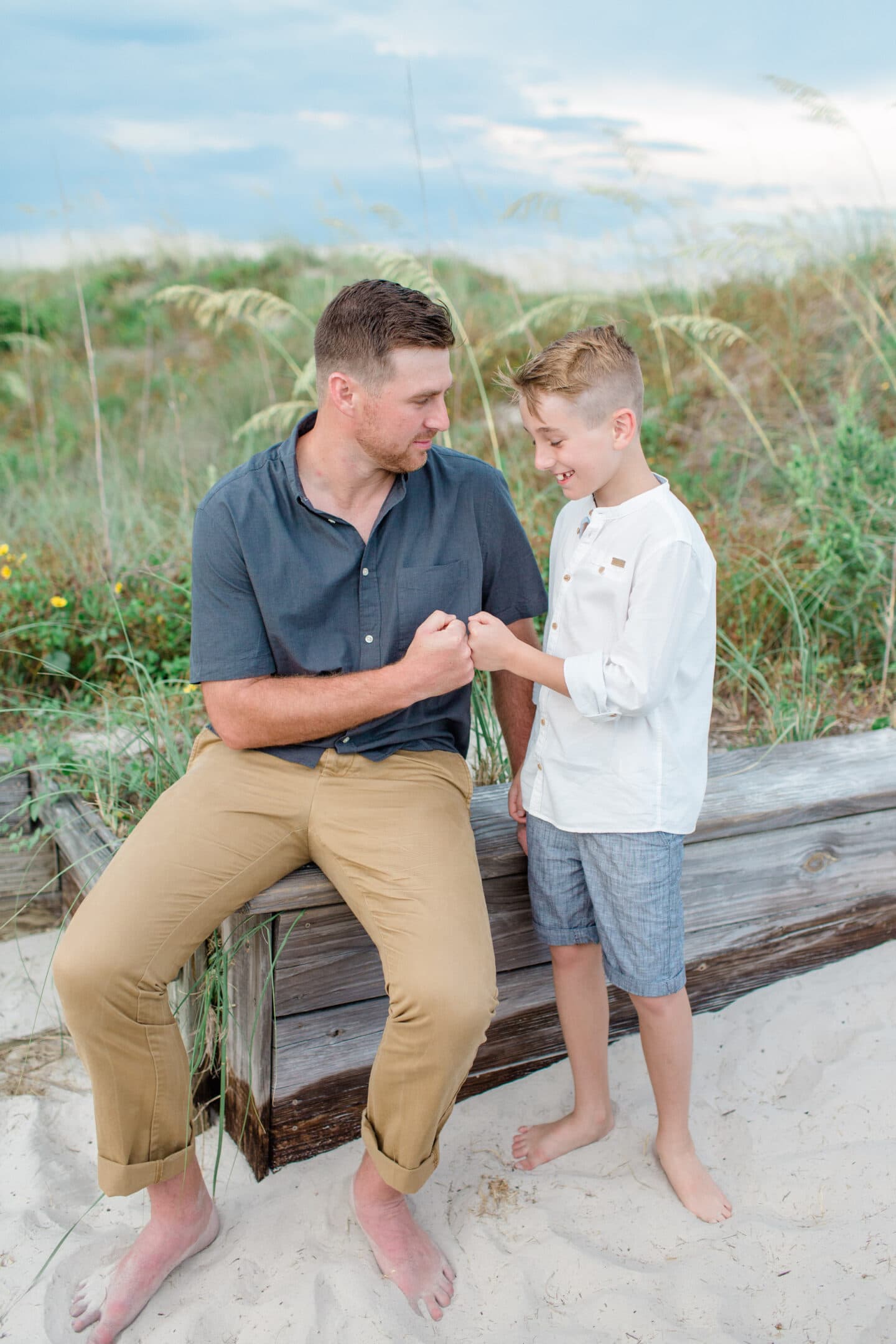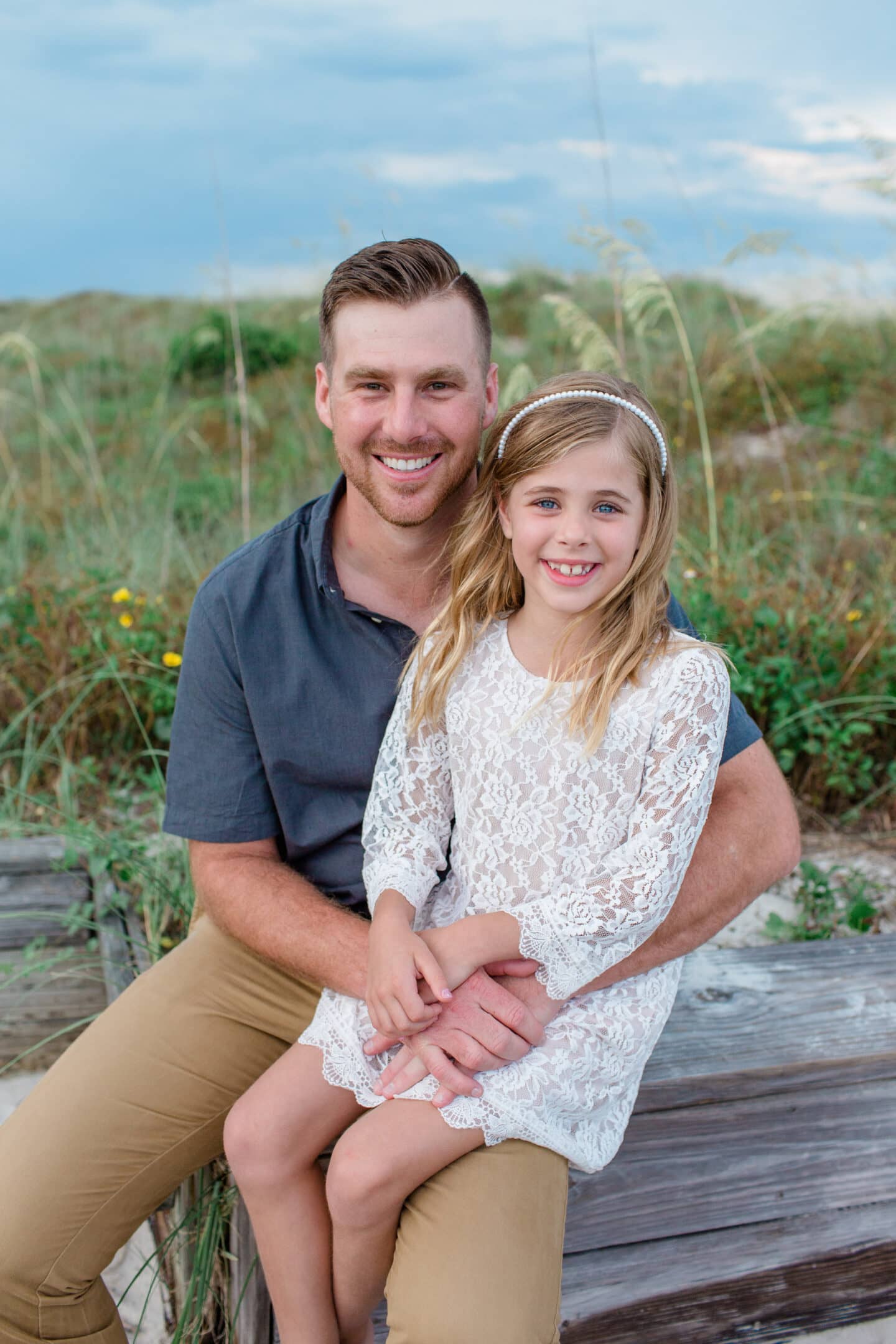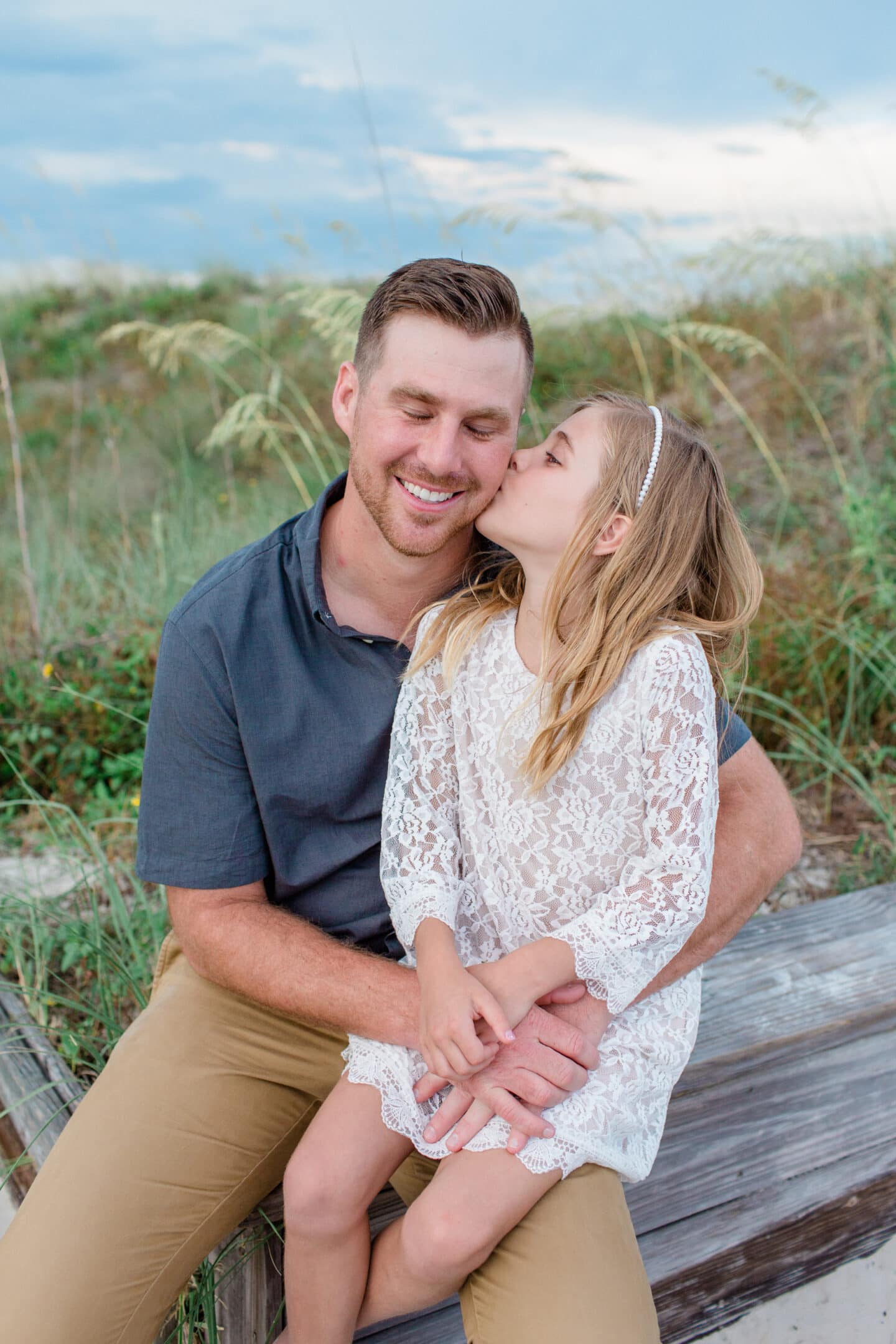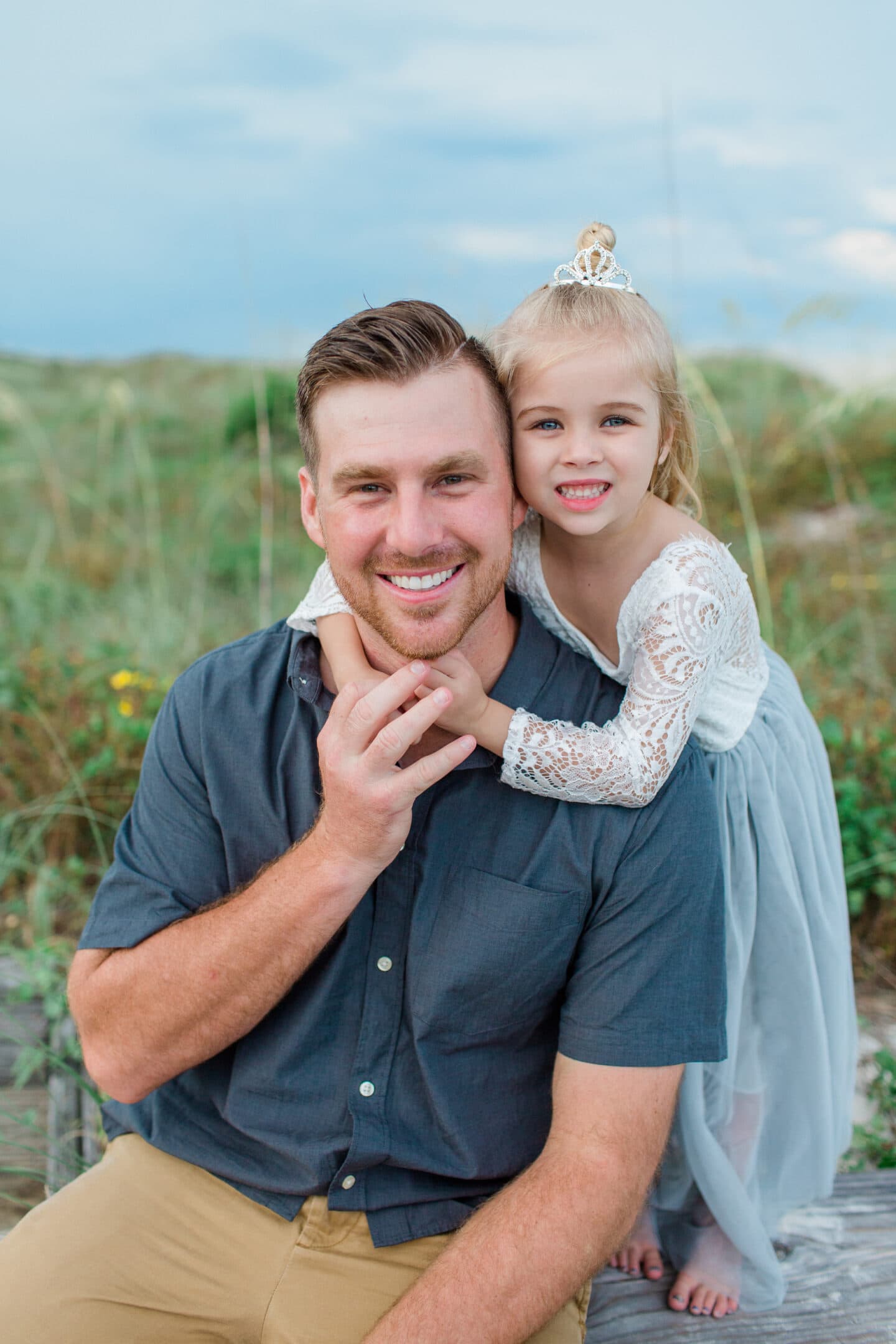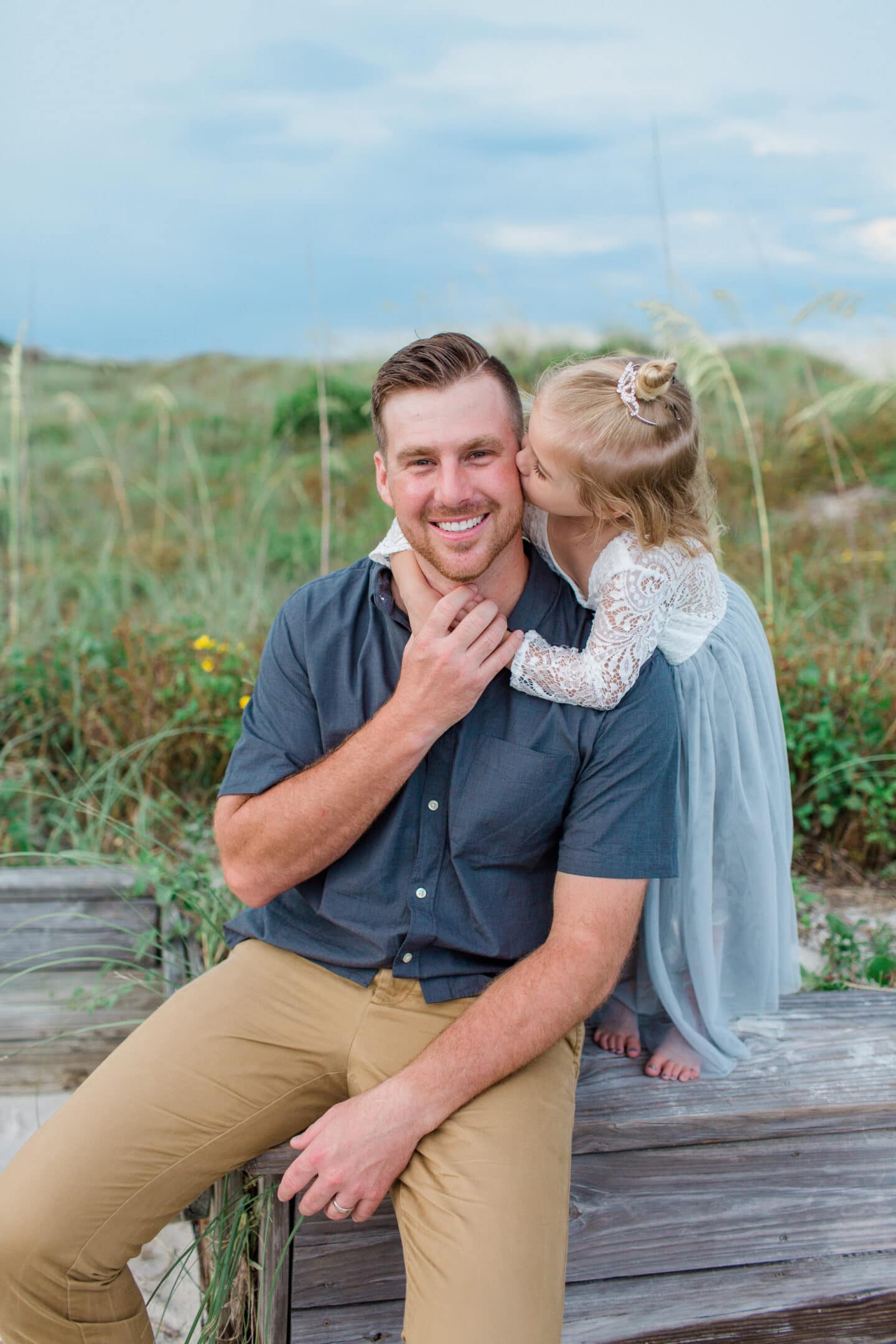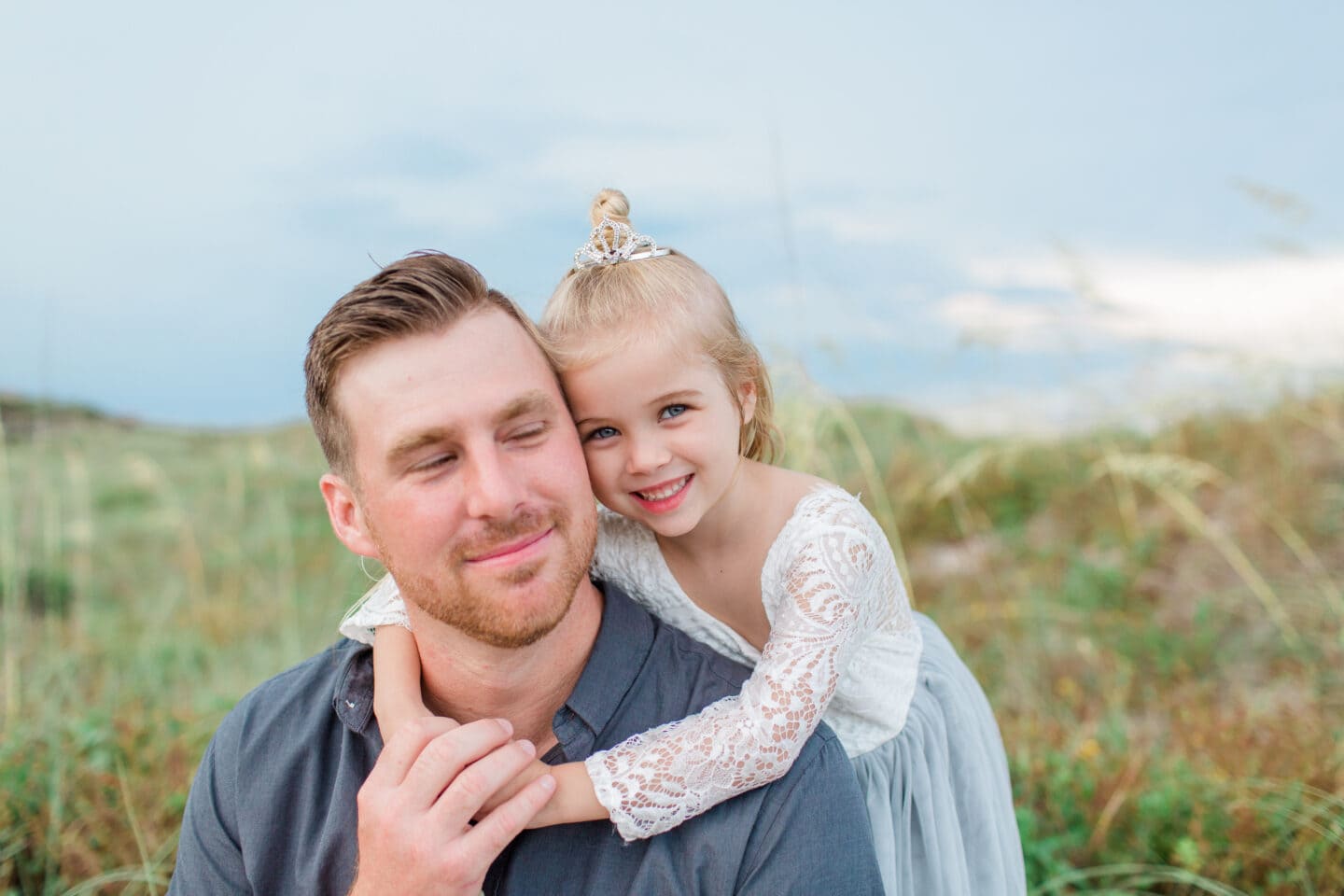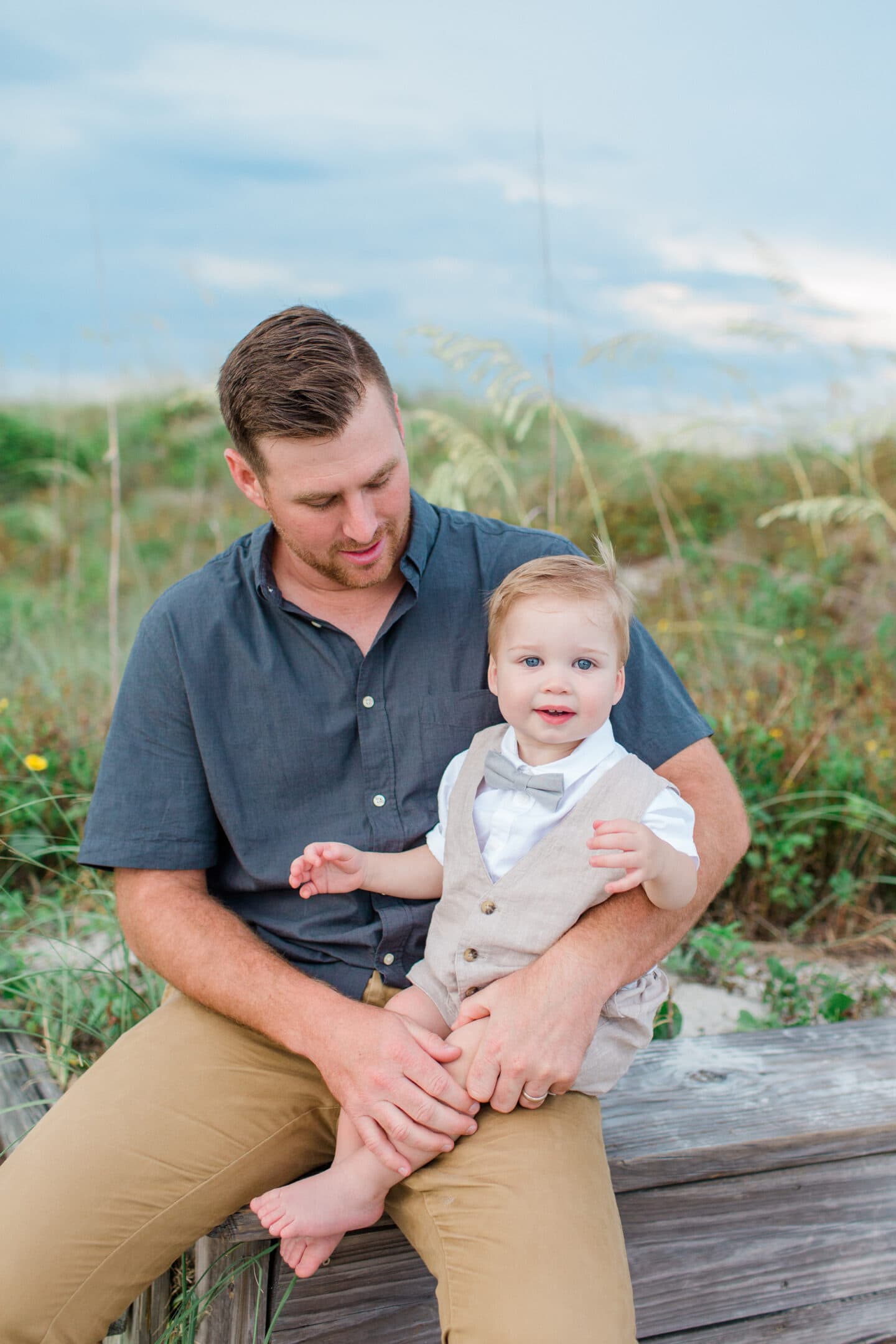 You can just SEE the love in Spear's eyes! SO SWEET.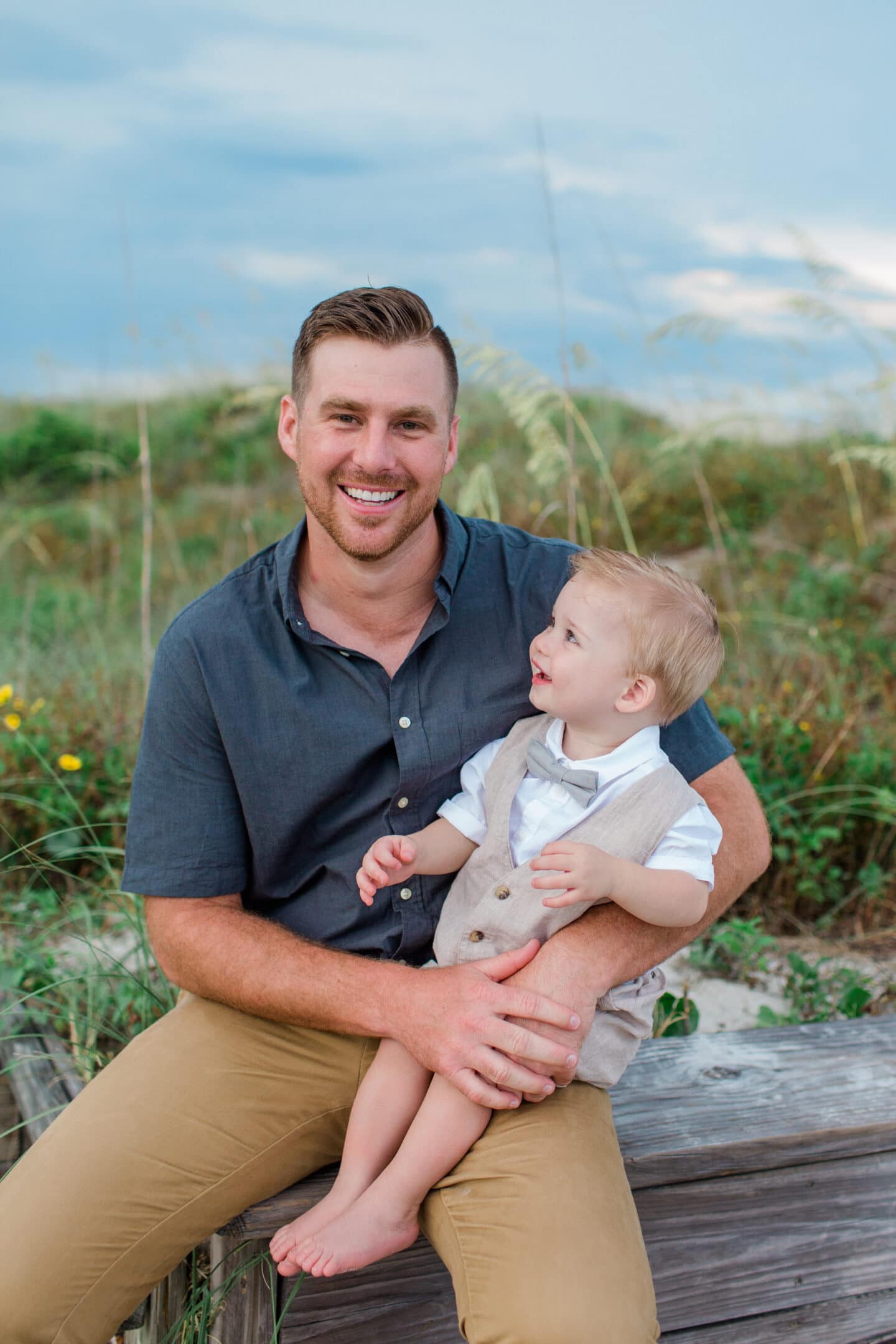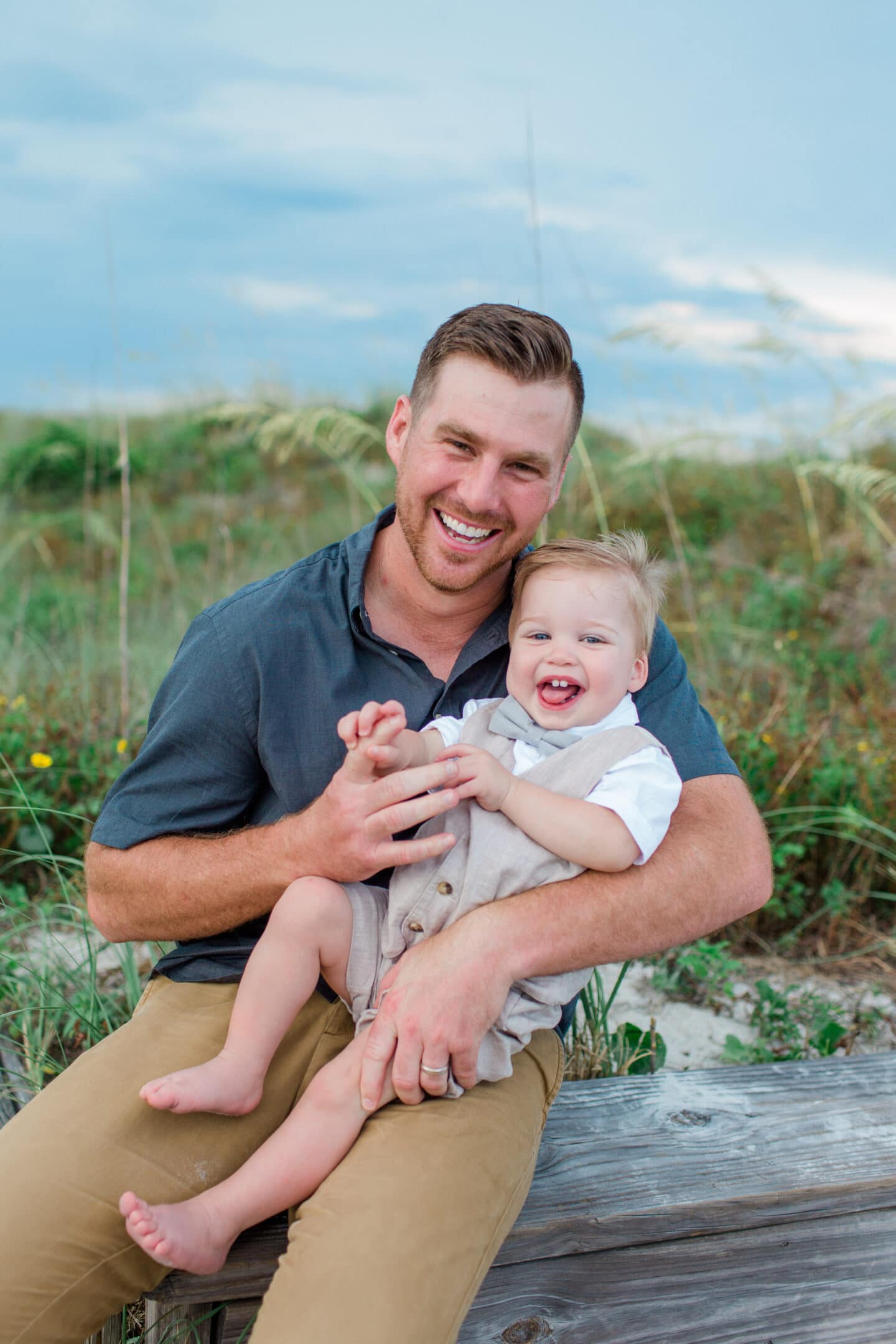 Lindsay specializes in seniors and weddings. You can def tell she rocks a wedding because she always, always gets awesome pics of Zach and I together!
I LOVE that she takes the time out to get these types of photos and love that Katie and Willis were there to help manage the kids so we could have the "us" moments 🙂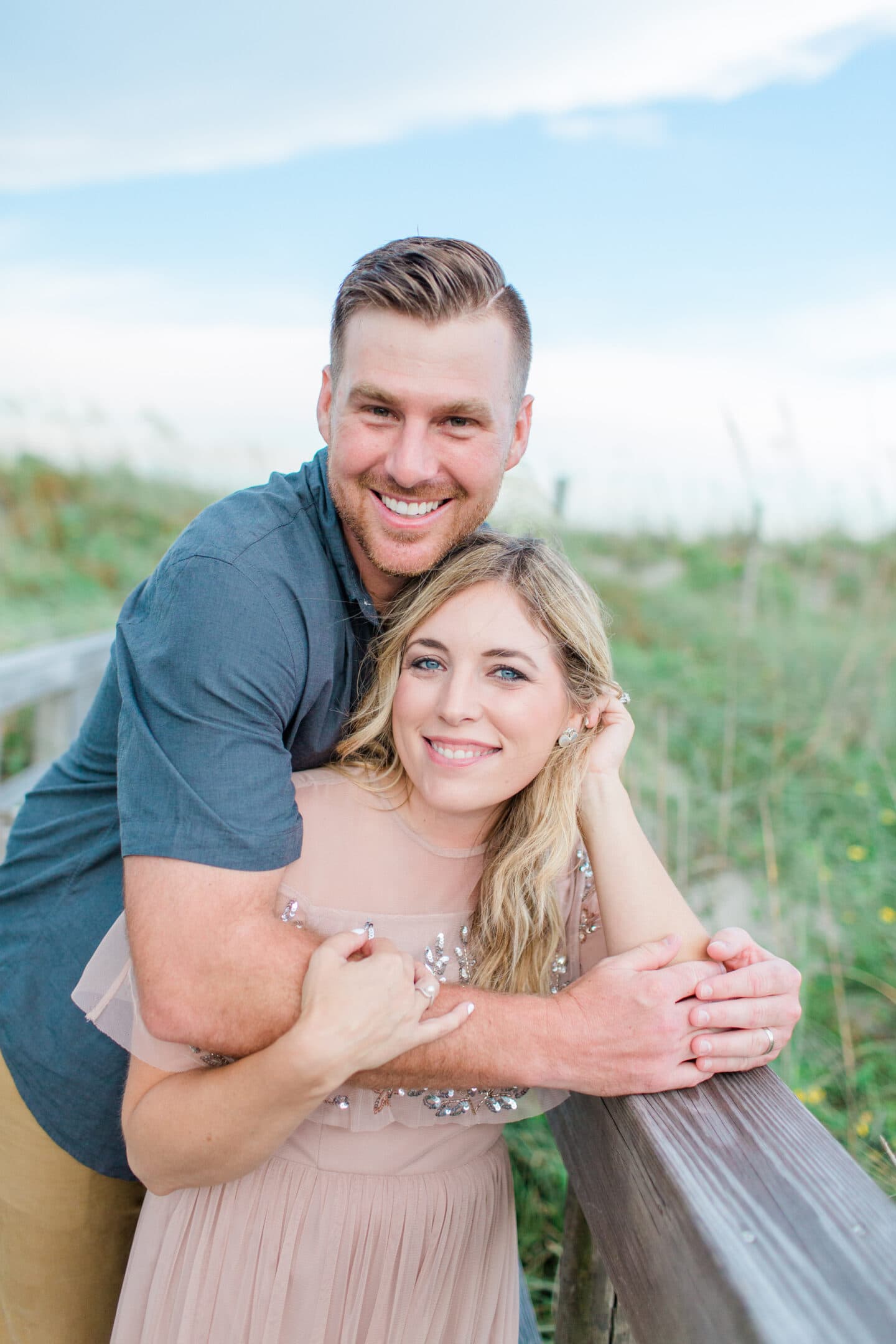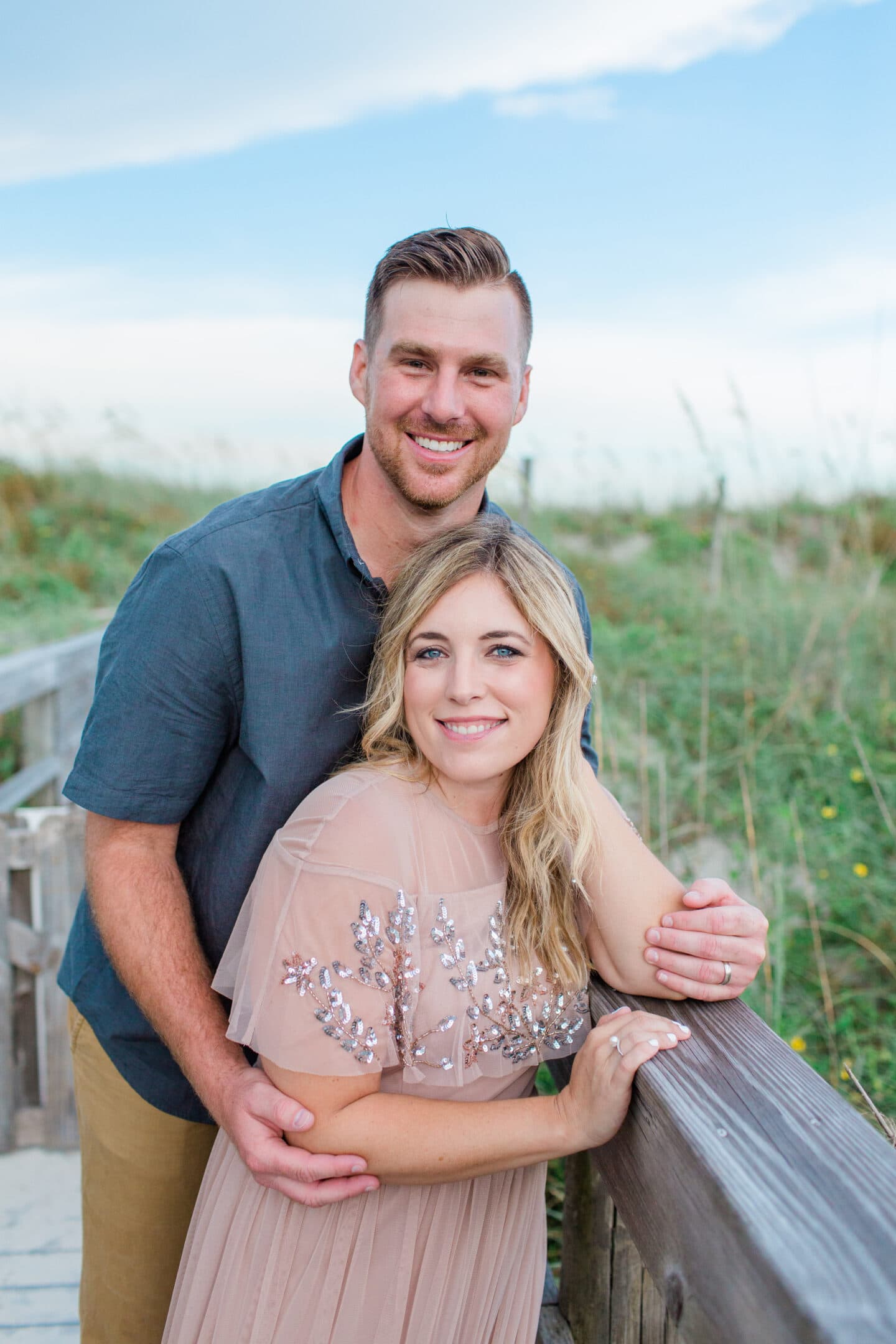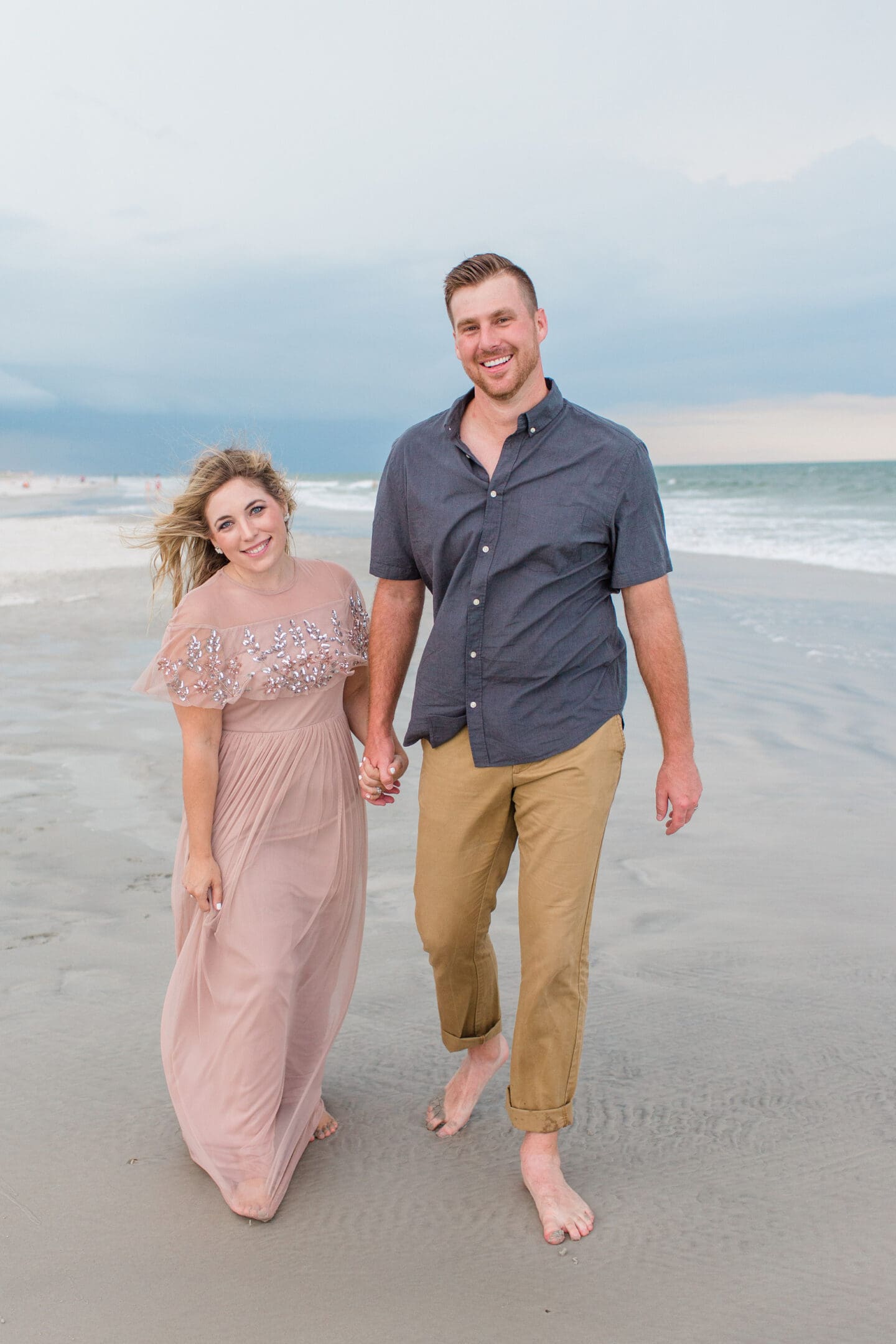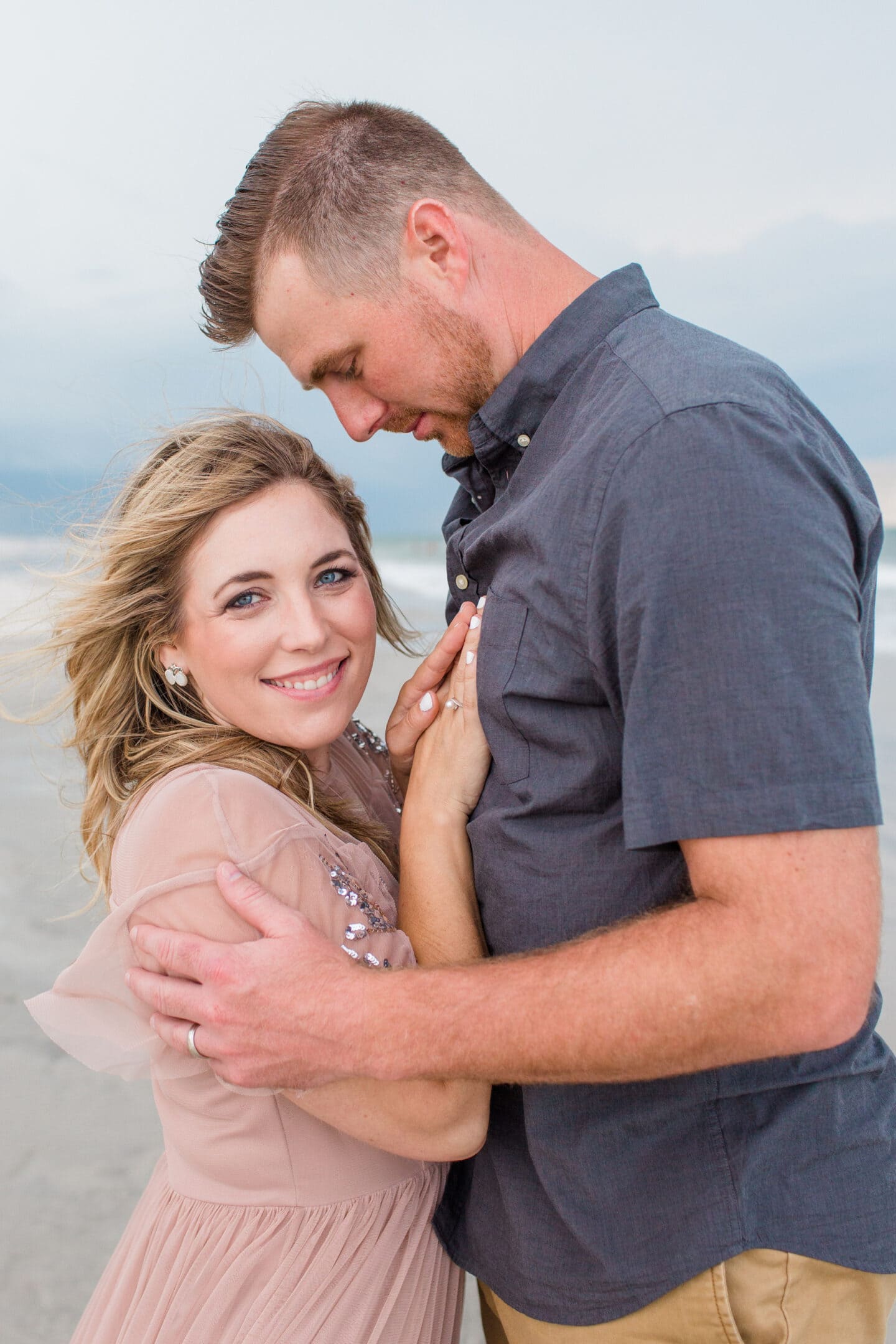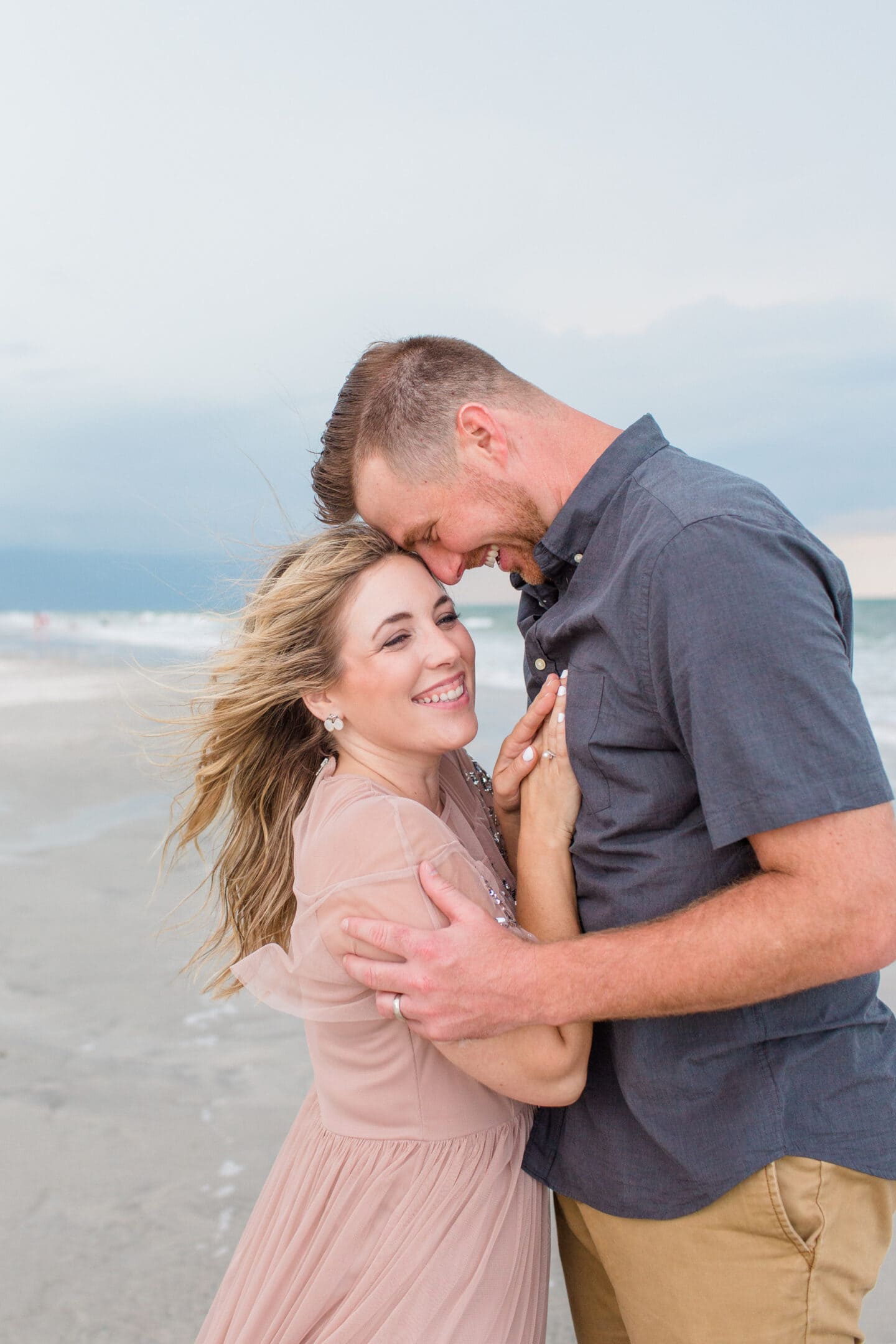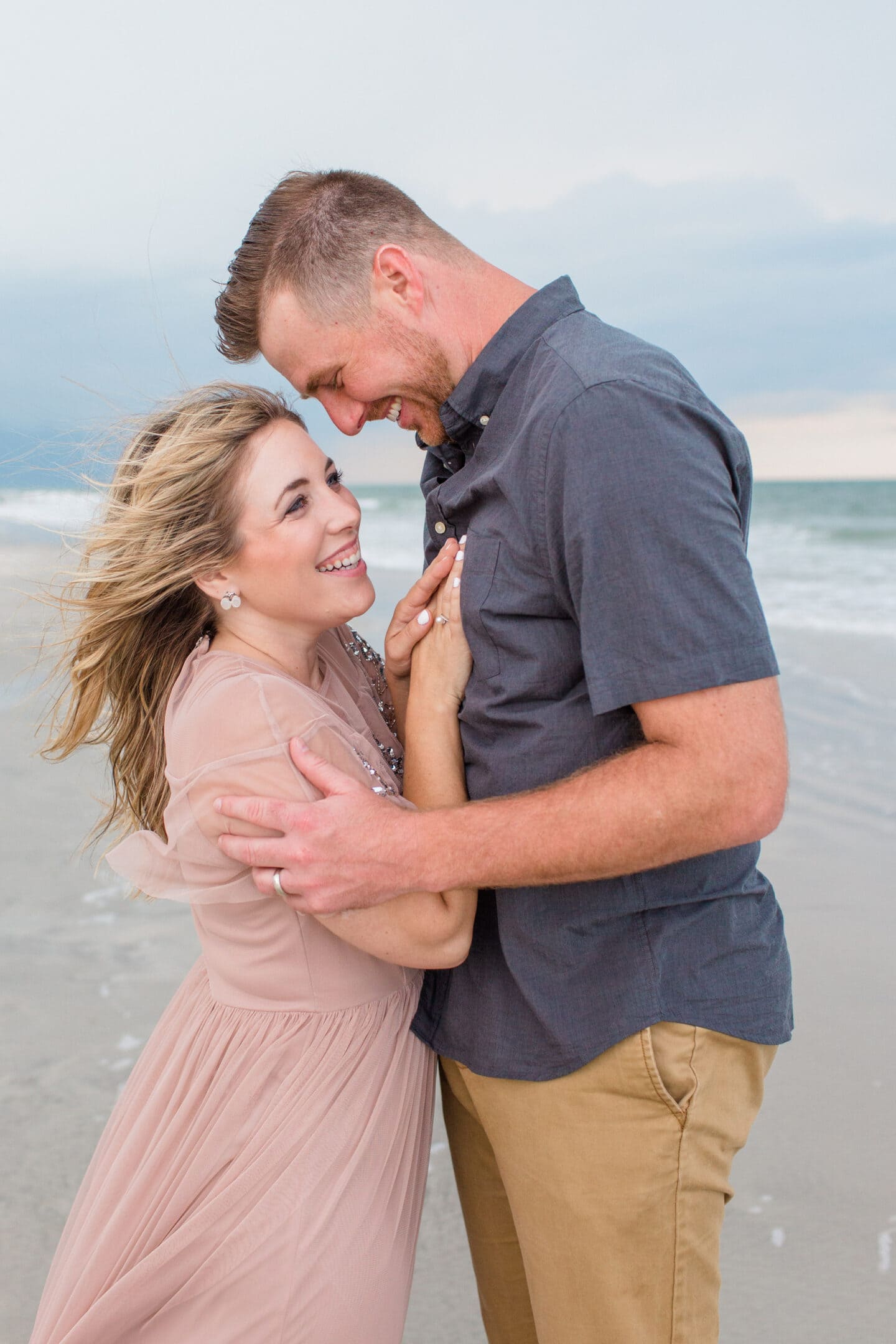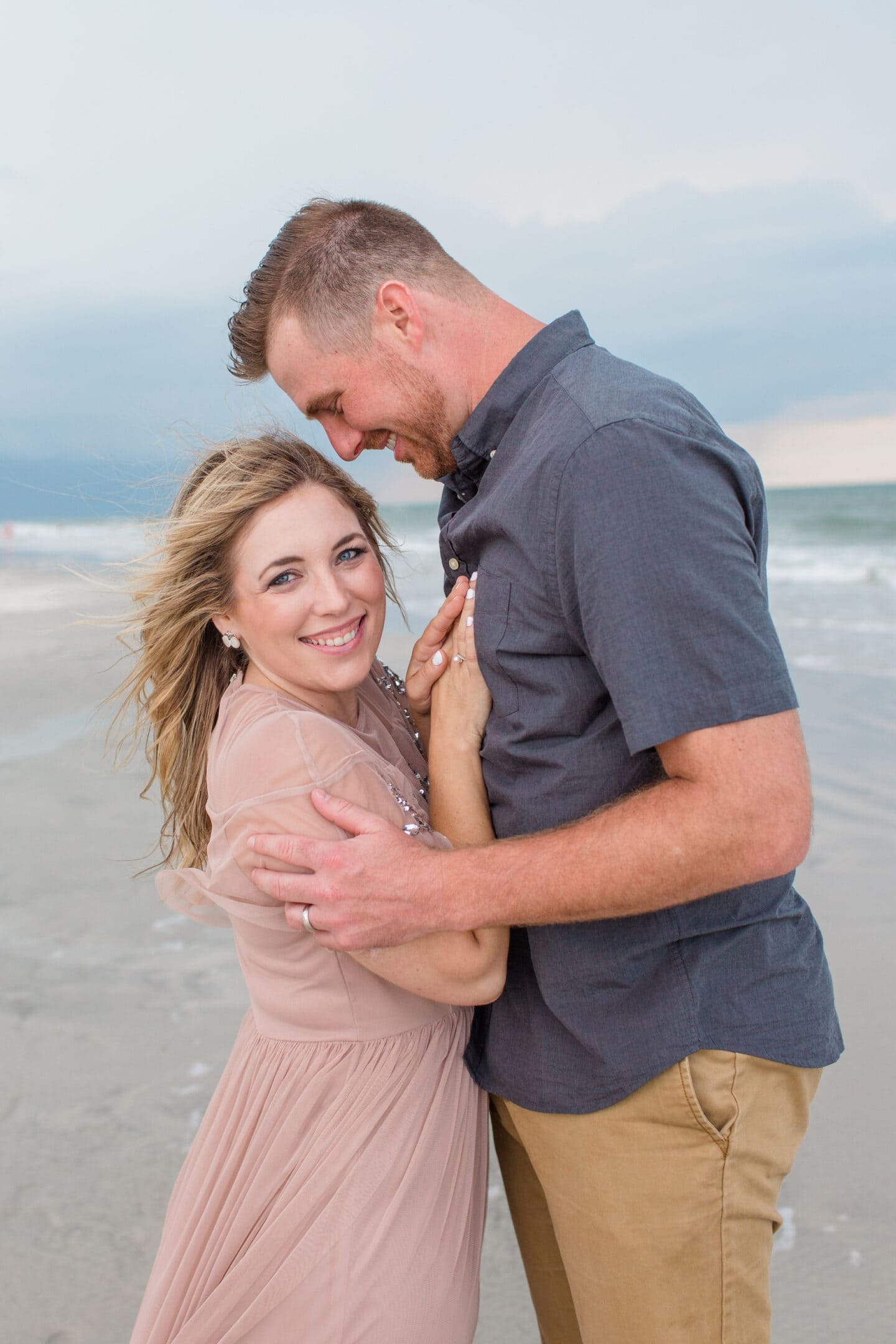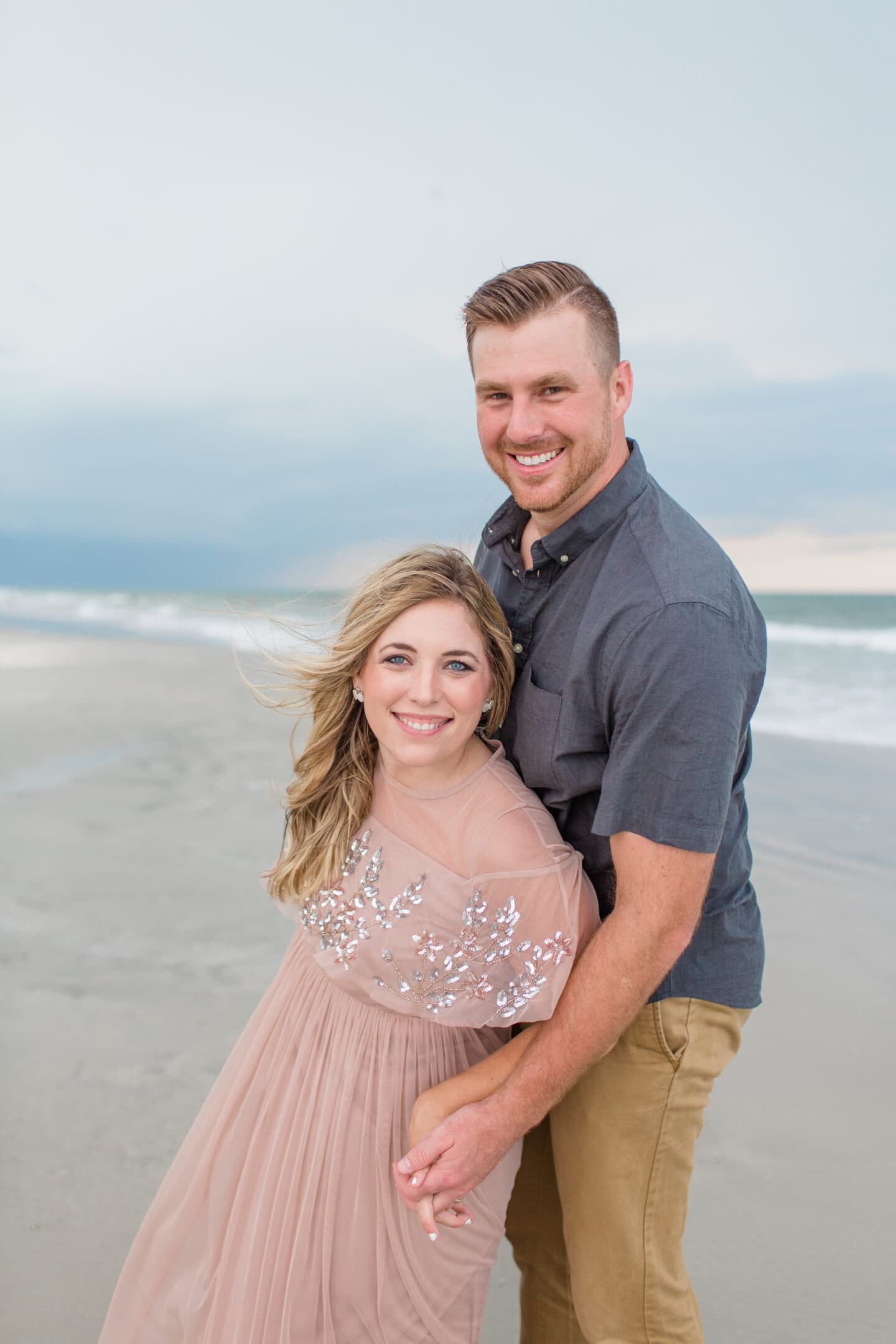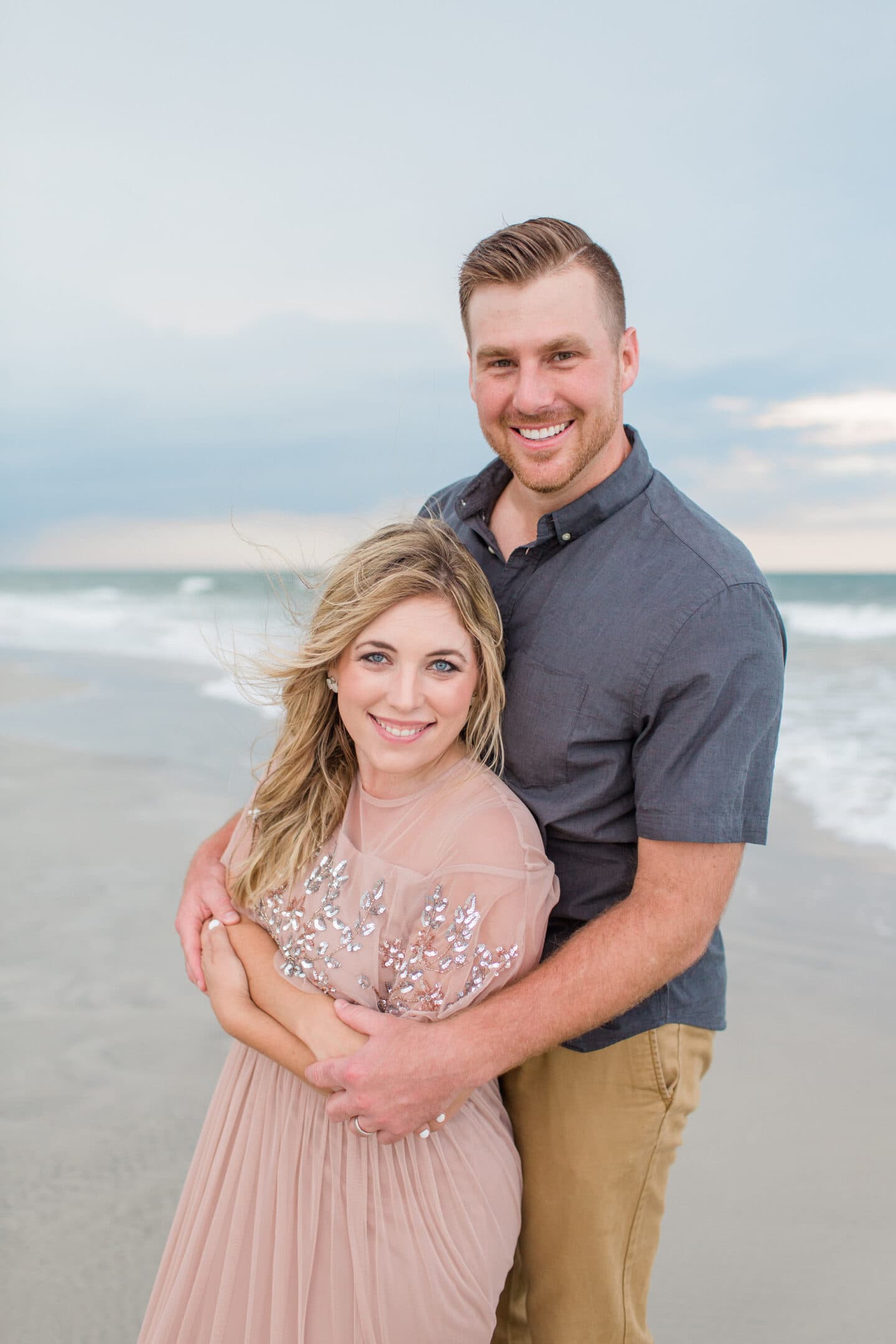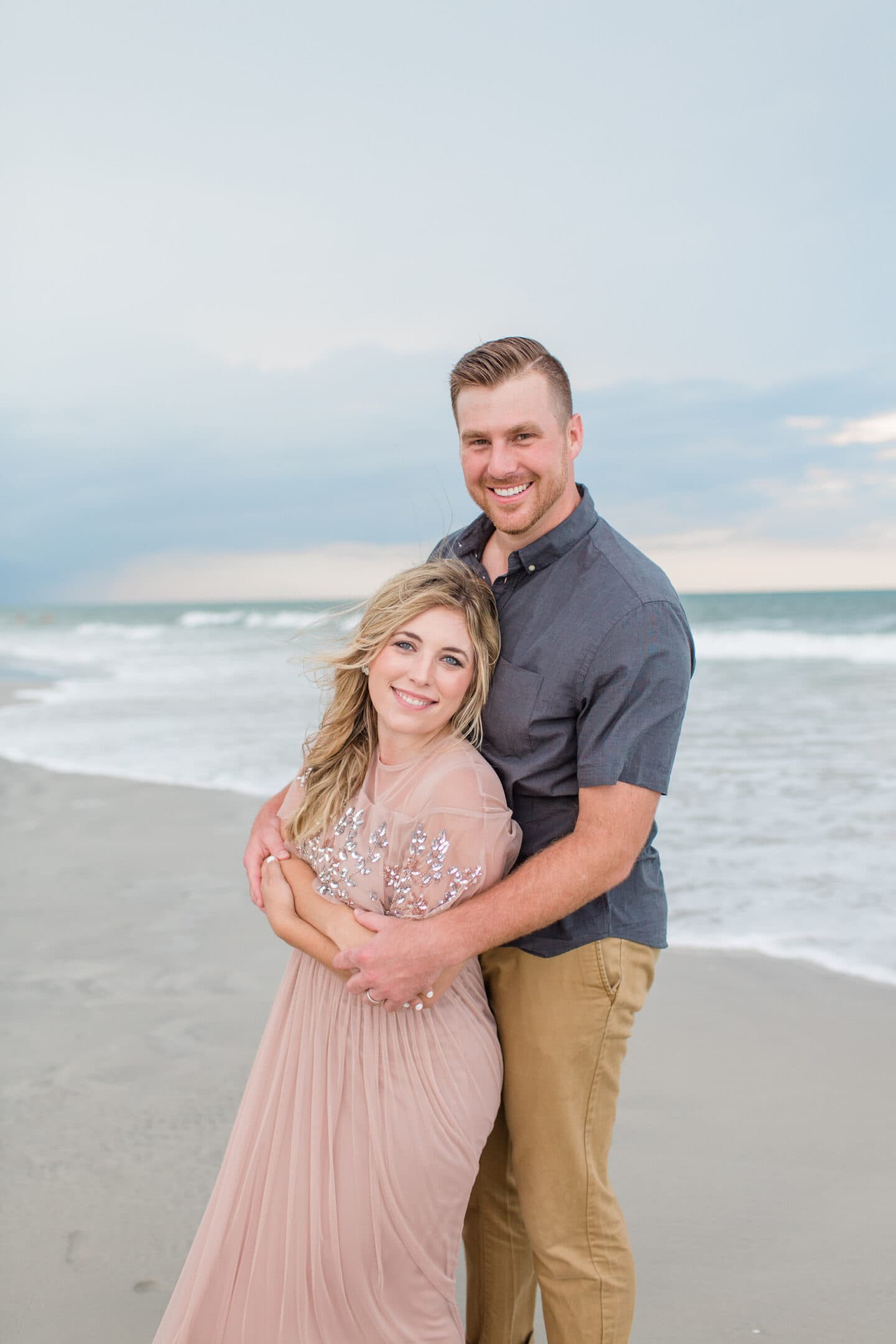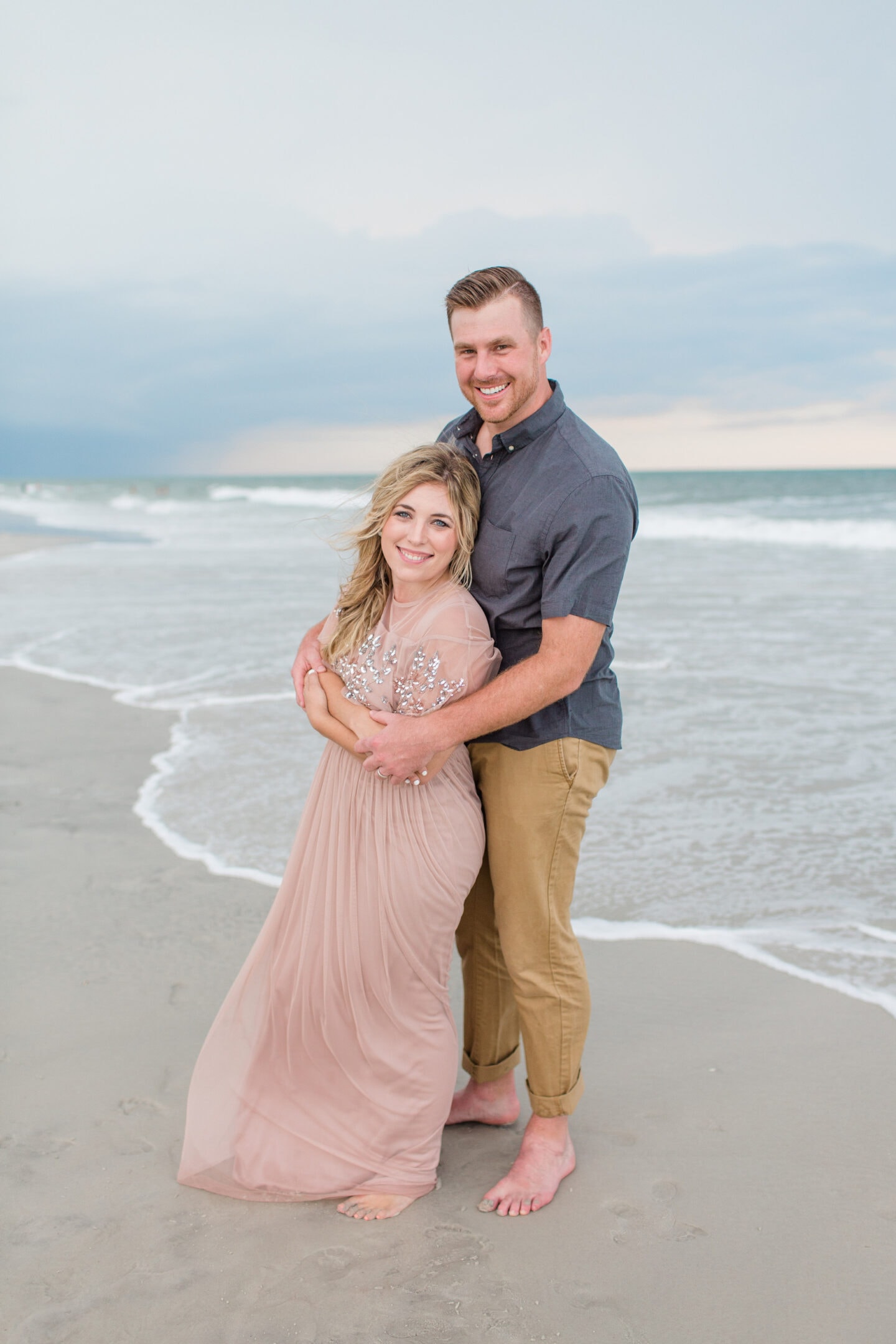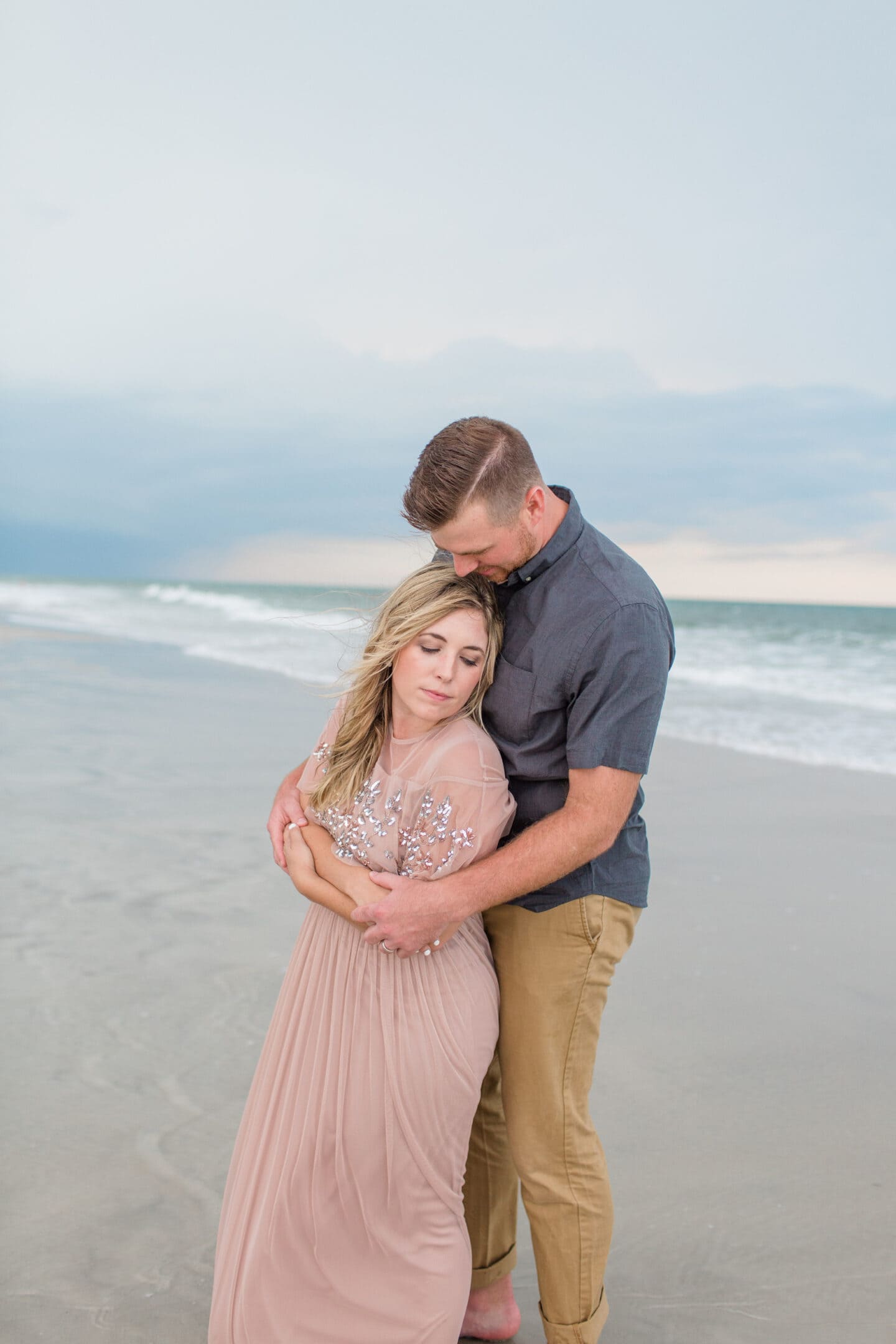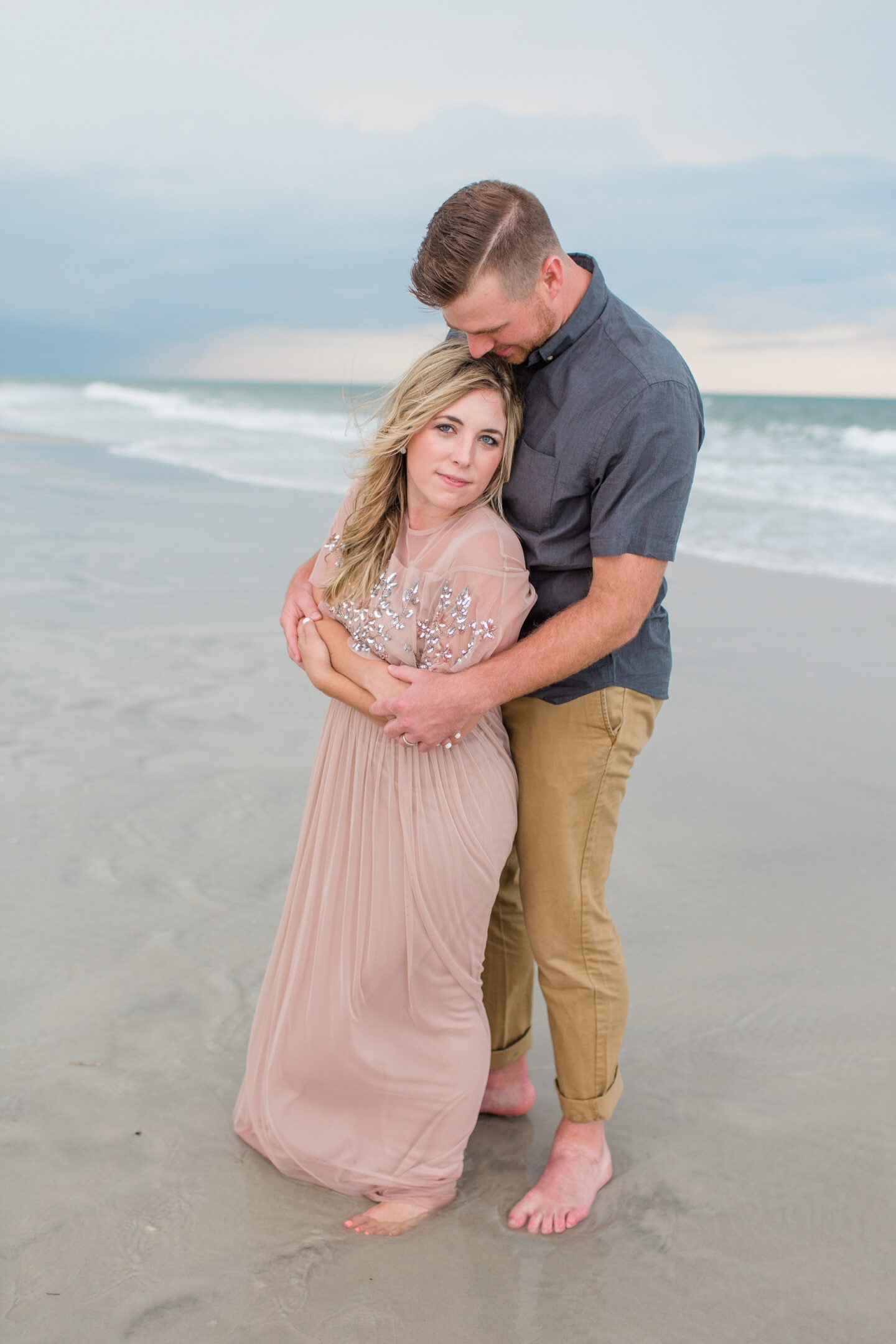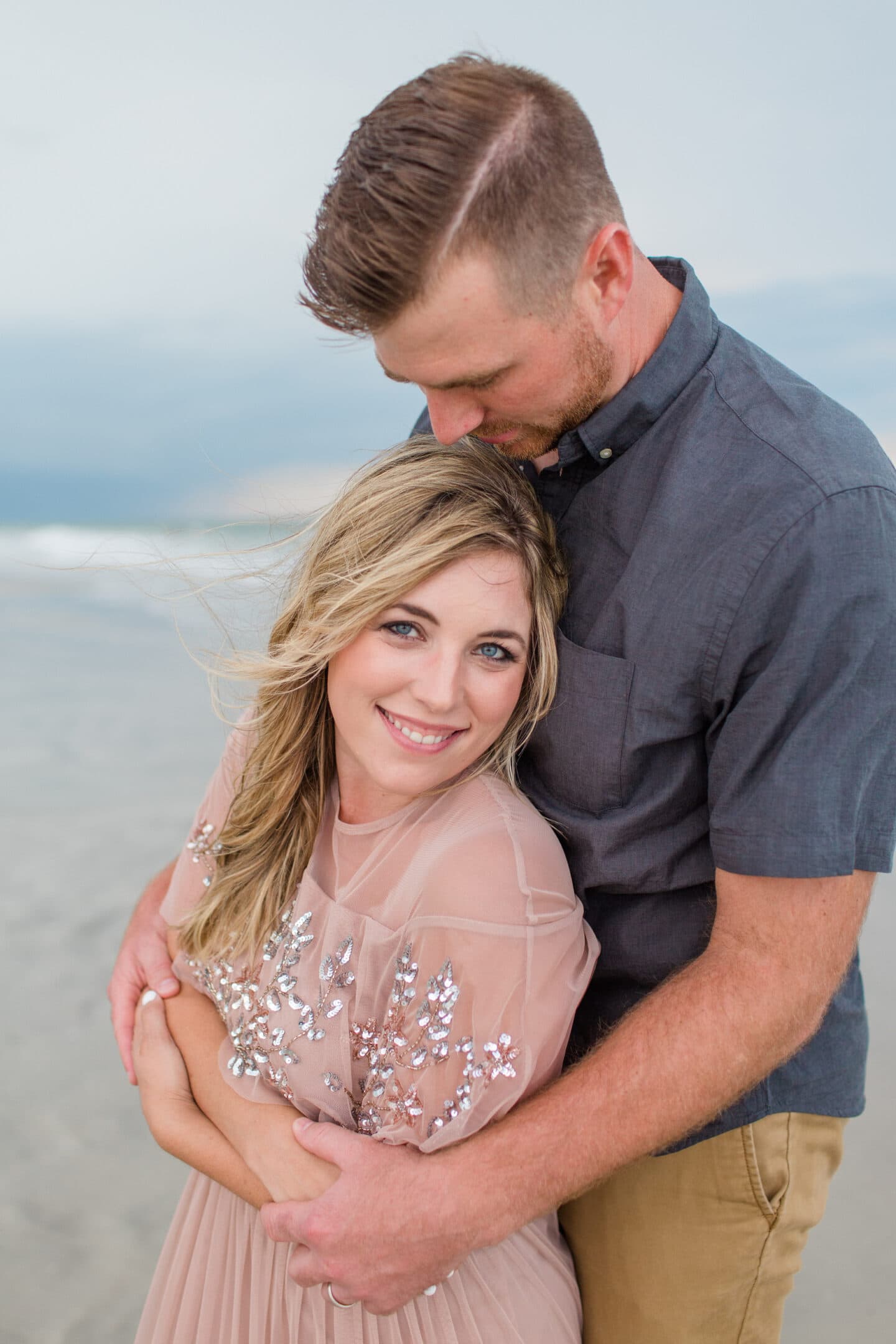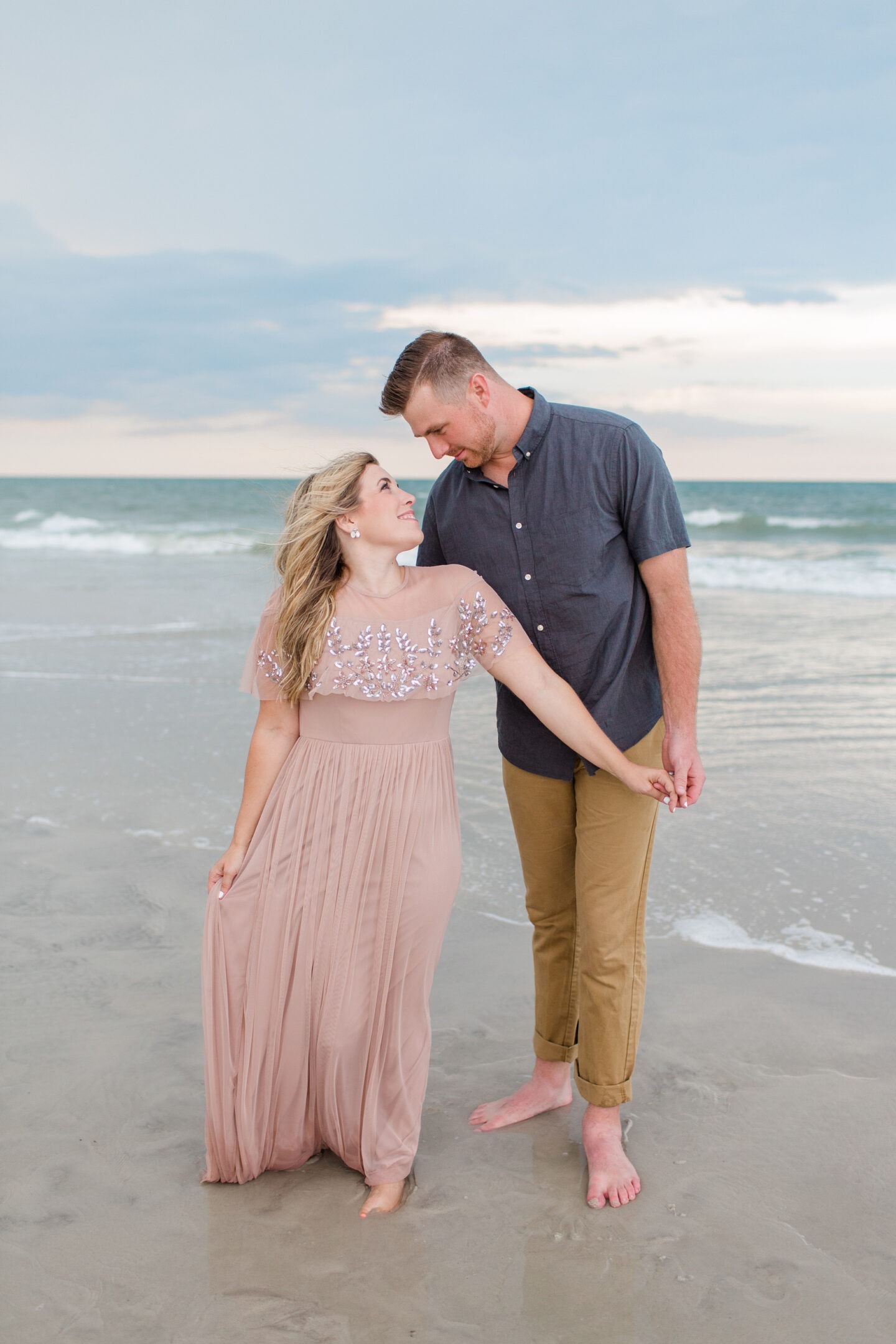 We are about a year probably out from being able to really bribe Spear during these sessions to get the smiles and to have him be still!
I assumed the pics of all the kids together without a parent to hold Spear wouldn't be the BEST ones.
But y'all.
When I first got the link from Lindsay to see our pics this one INSTANTLY caught my eye. And I didn't need to see another single photo from our session.
THIS IS IT.
This is the picture I've been DREAMING of forever.
Has a picture ever made you cry? Because this one? Whew I had LEGIT TEARS.
Every time I look at it I'm filled so full with such joy.
I'm so blessed. These are MY babies. My dream come true. My forever and ever family.
I've totally ordered a MASSIVE canvas for our dining room and I cannot wait.
I mean could it BE any more perfect?!?!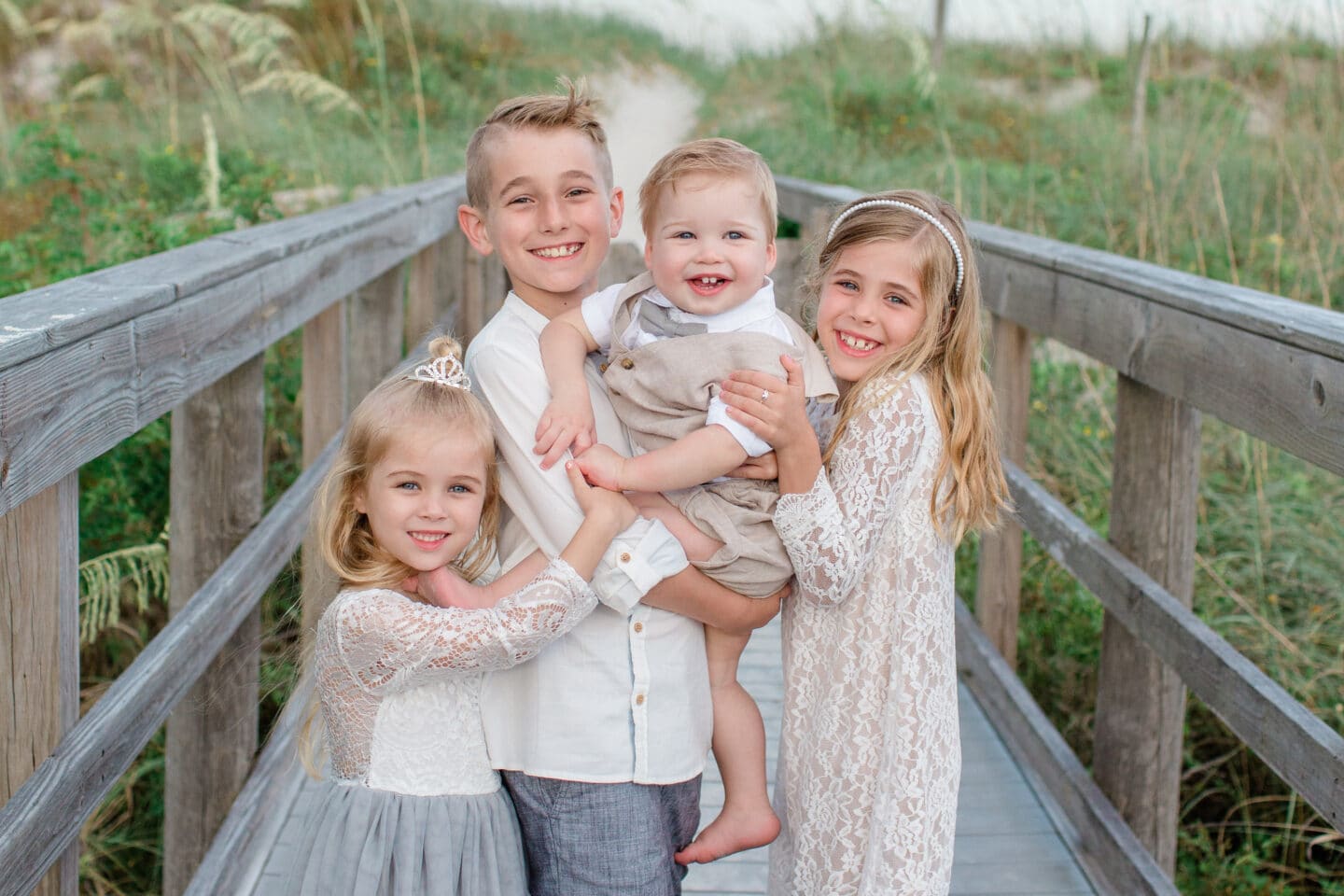 And really? I love the other sibling pics too! They just captured the adorable personalities of my crew!
I also LOVE these sibling shots because WOW does Spear ever look like his siblings. Right?!?!
He was 100% meant to be 🙂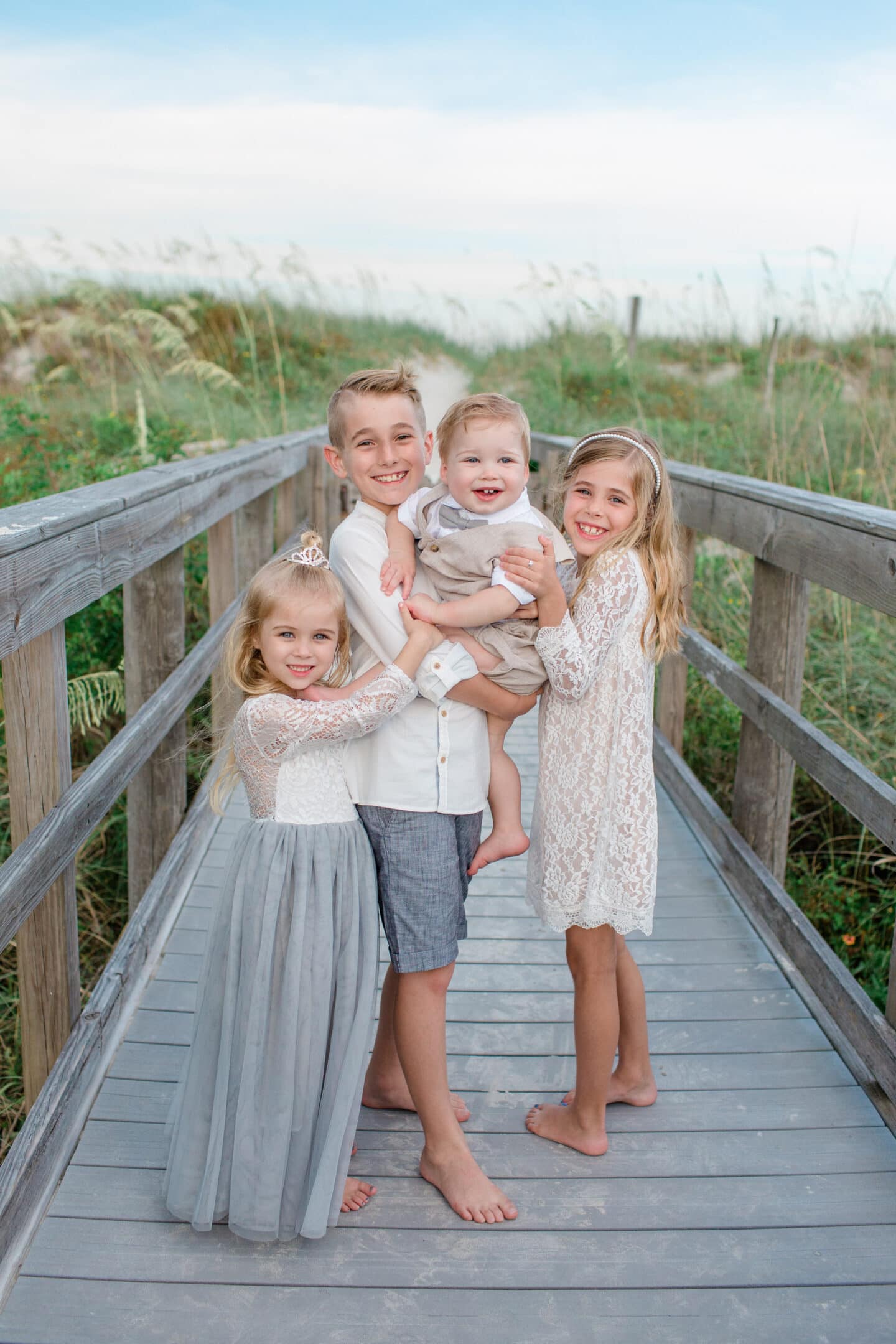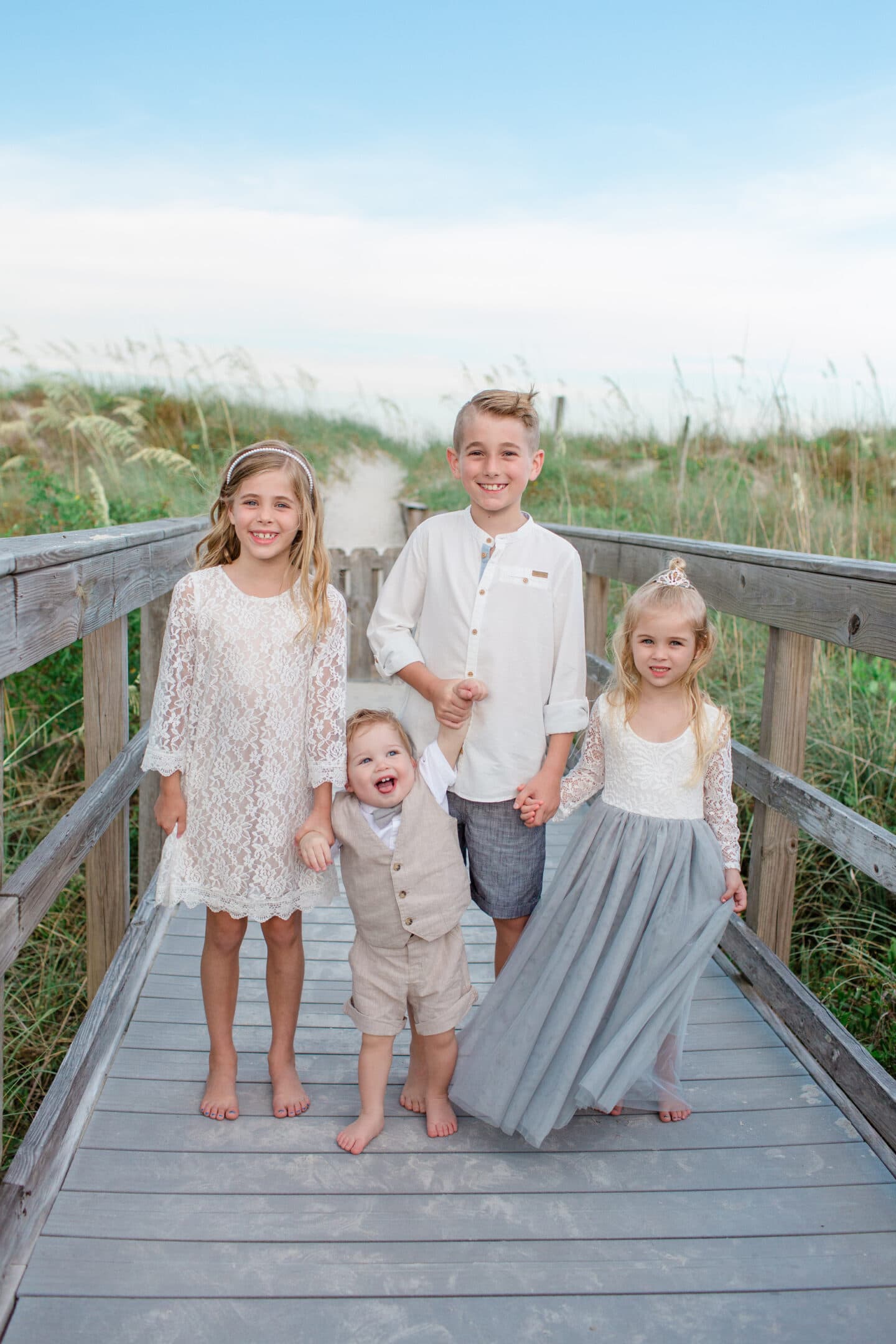 Spear did not like touching the sand haha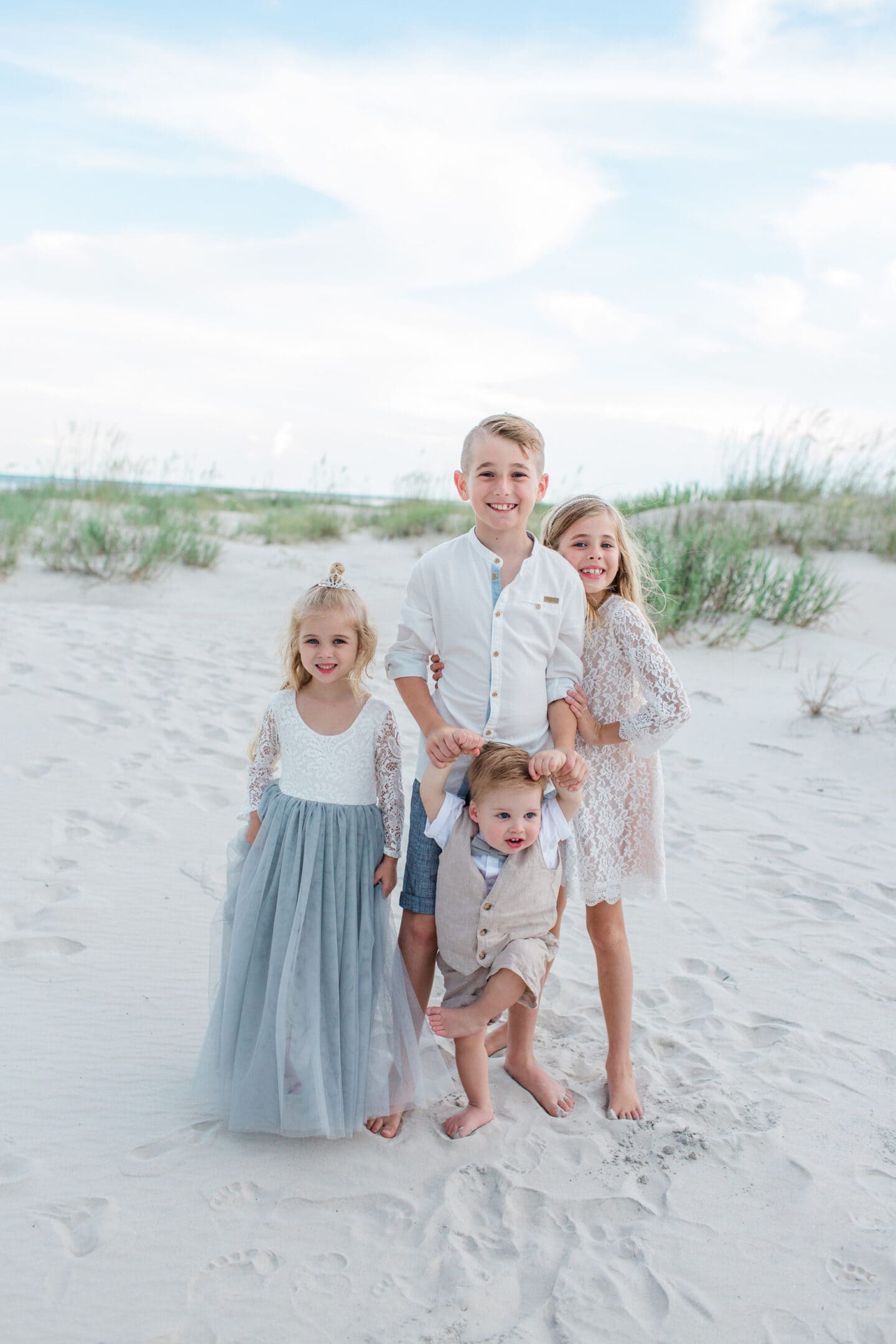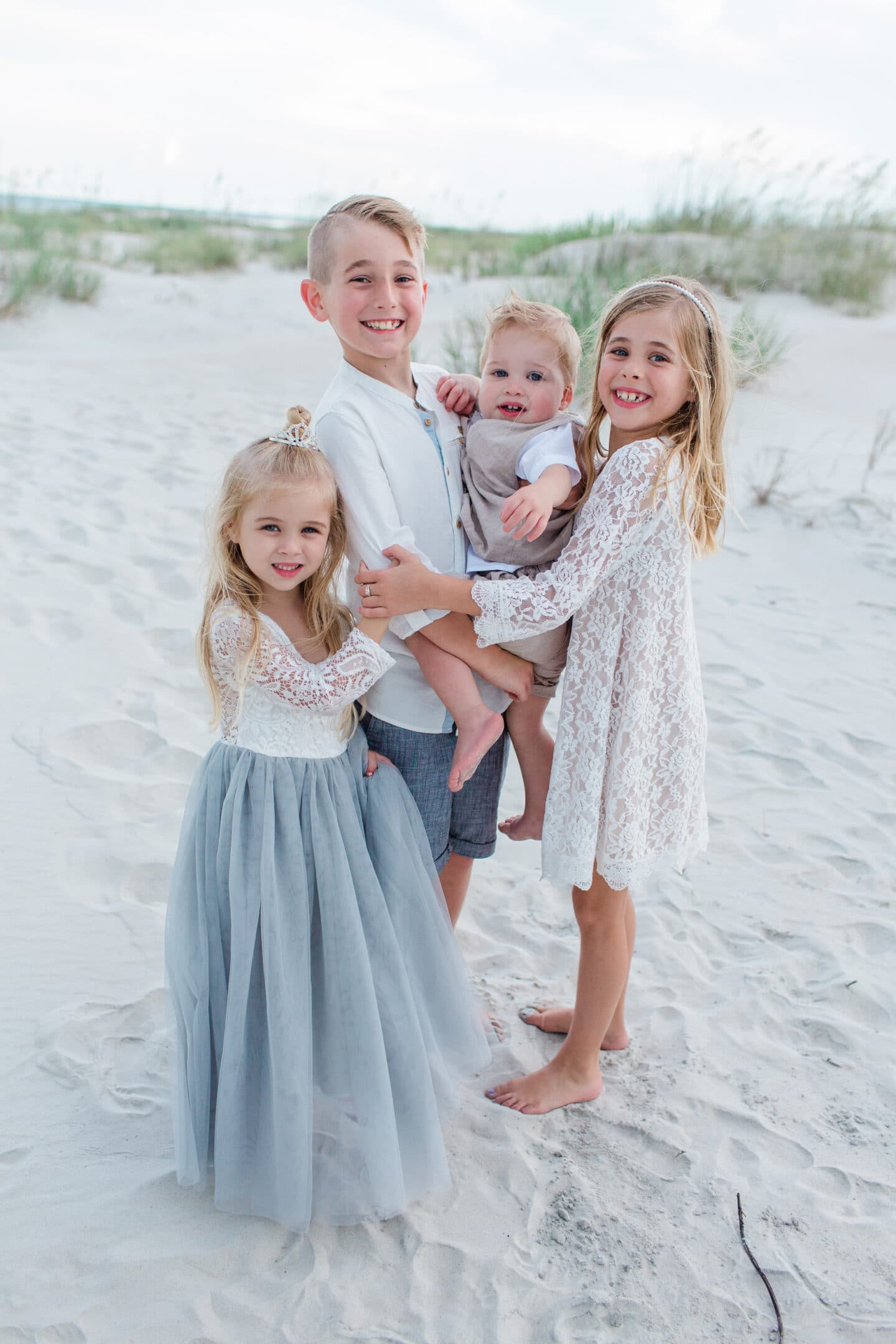 I heavily debated doing a family photo rather than the one of the kids for our canvas.
And I love so many of these and think they'd look awesome on that wall…but they don't make me stop and SMILE and feel that "whew I'm so blessed" feeling the way the one of just the kids does!
I like to try to snap one of just me and the kids for the "mom life" kinda pic 🙂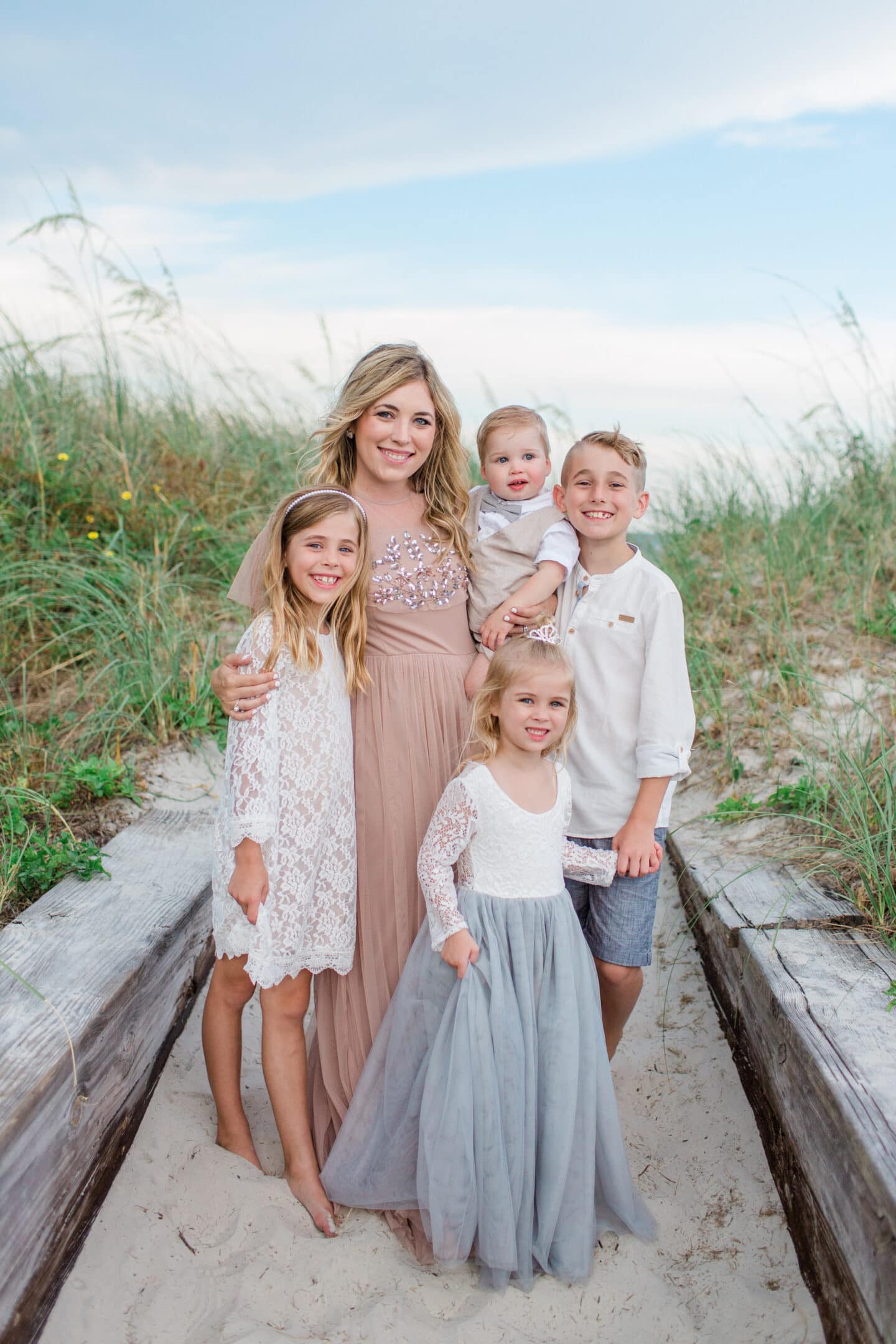 I think this is my favorite one! Such a hard decision to choose just one!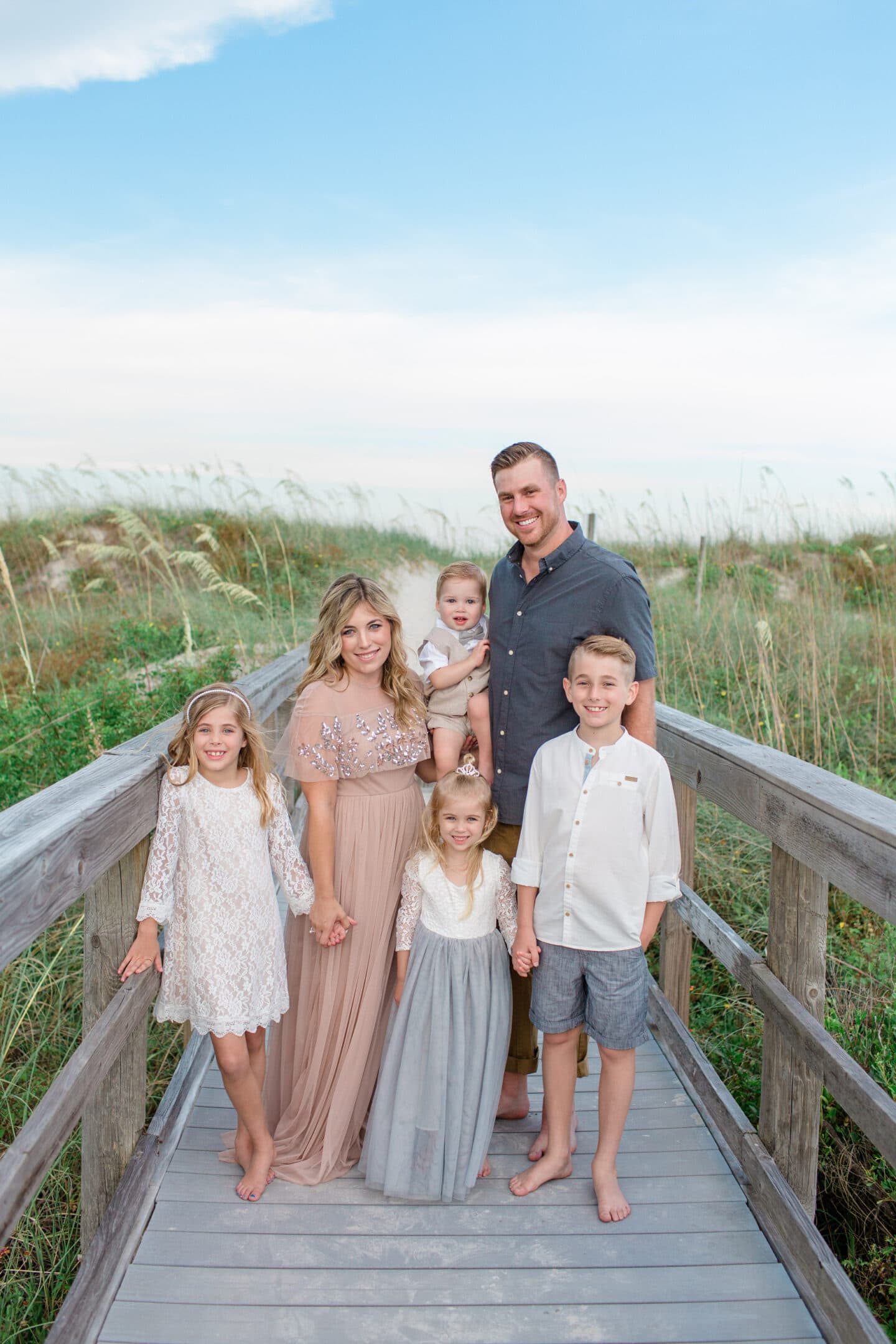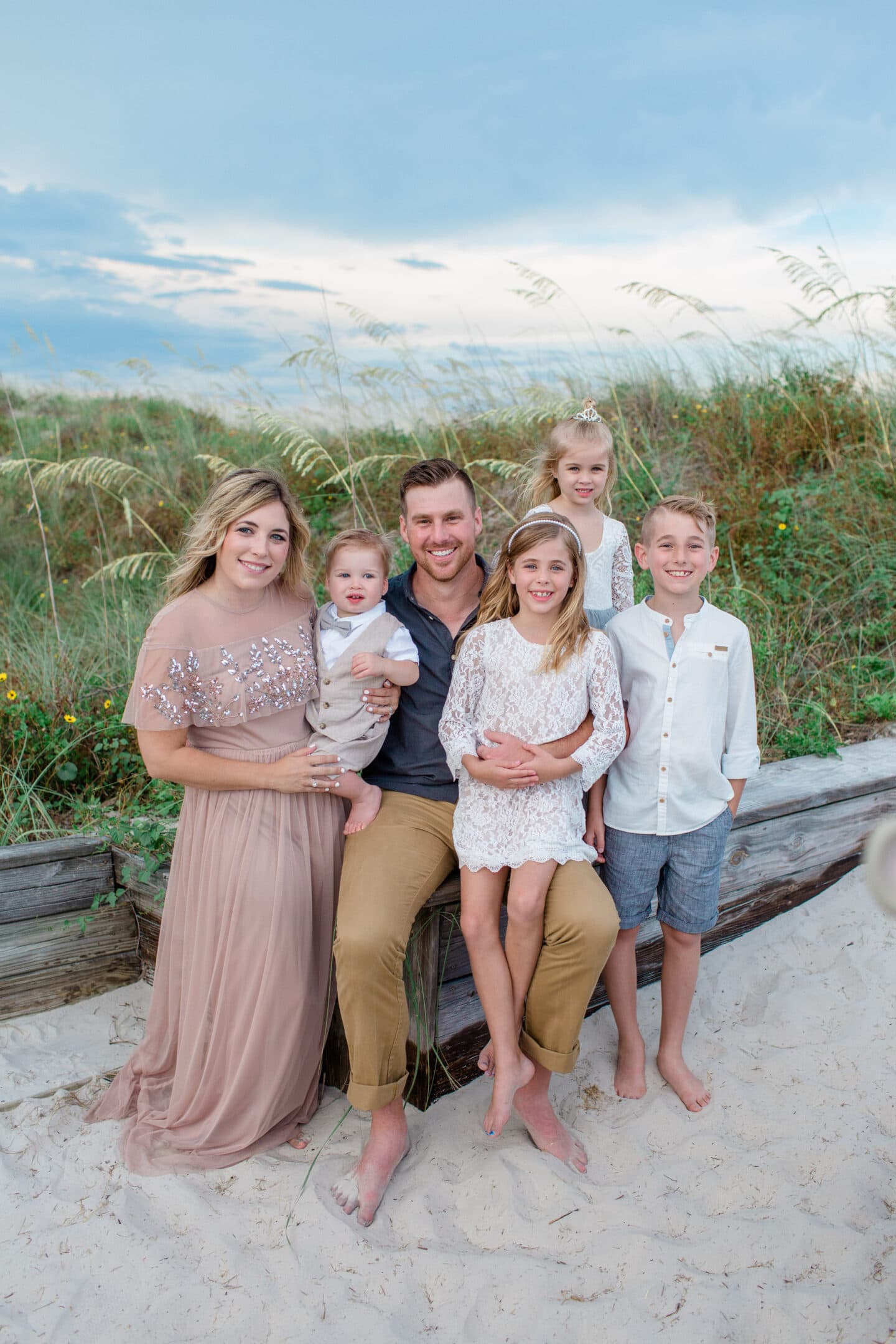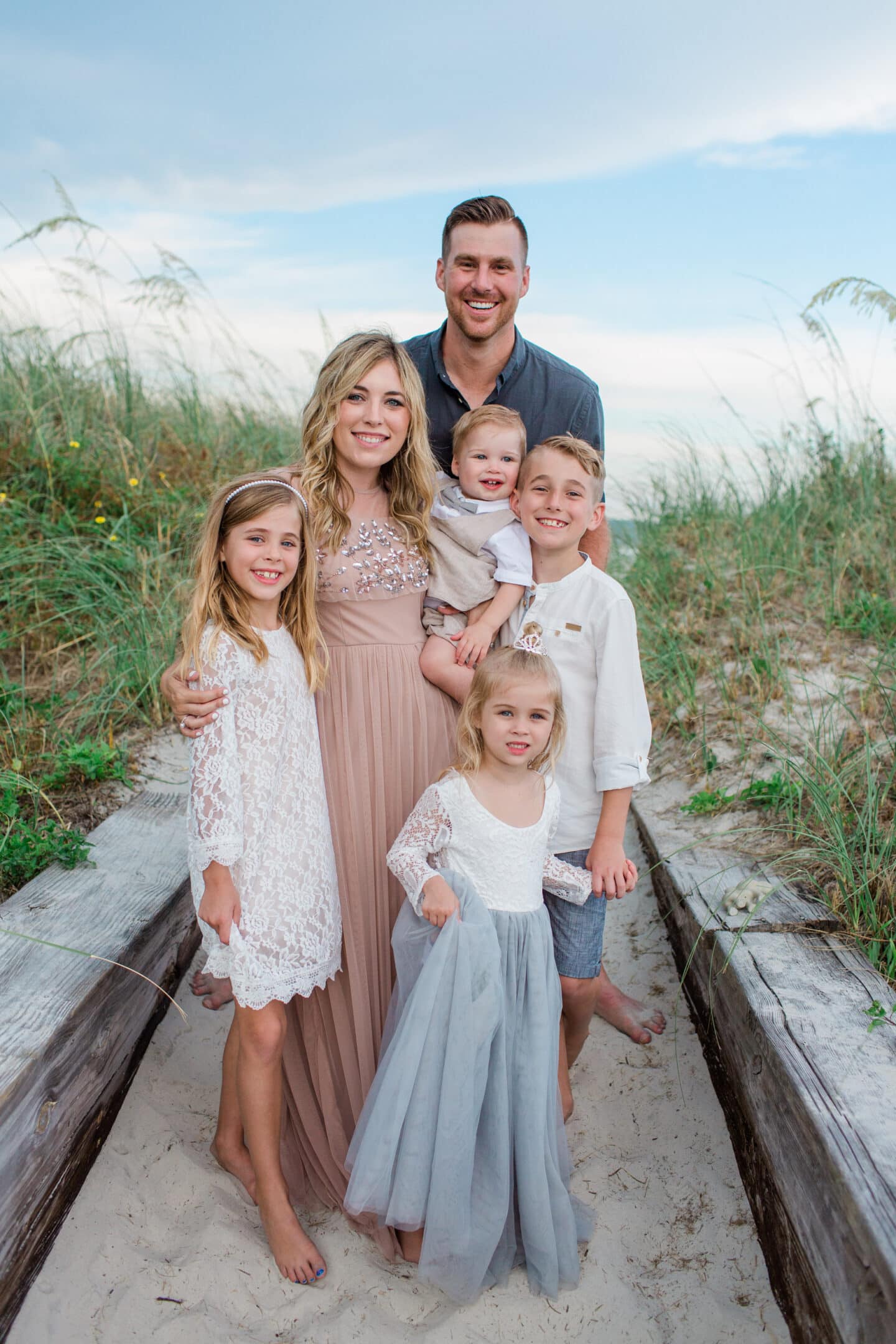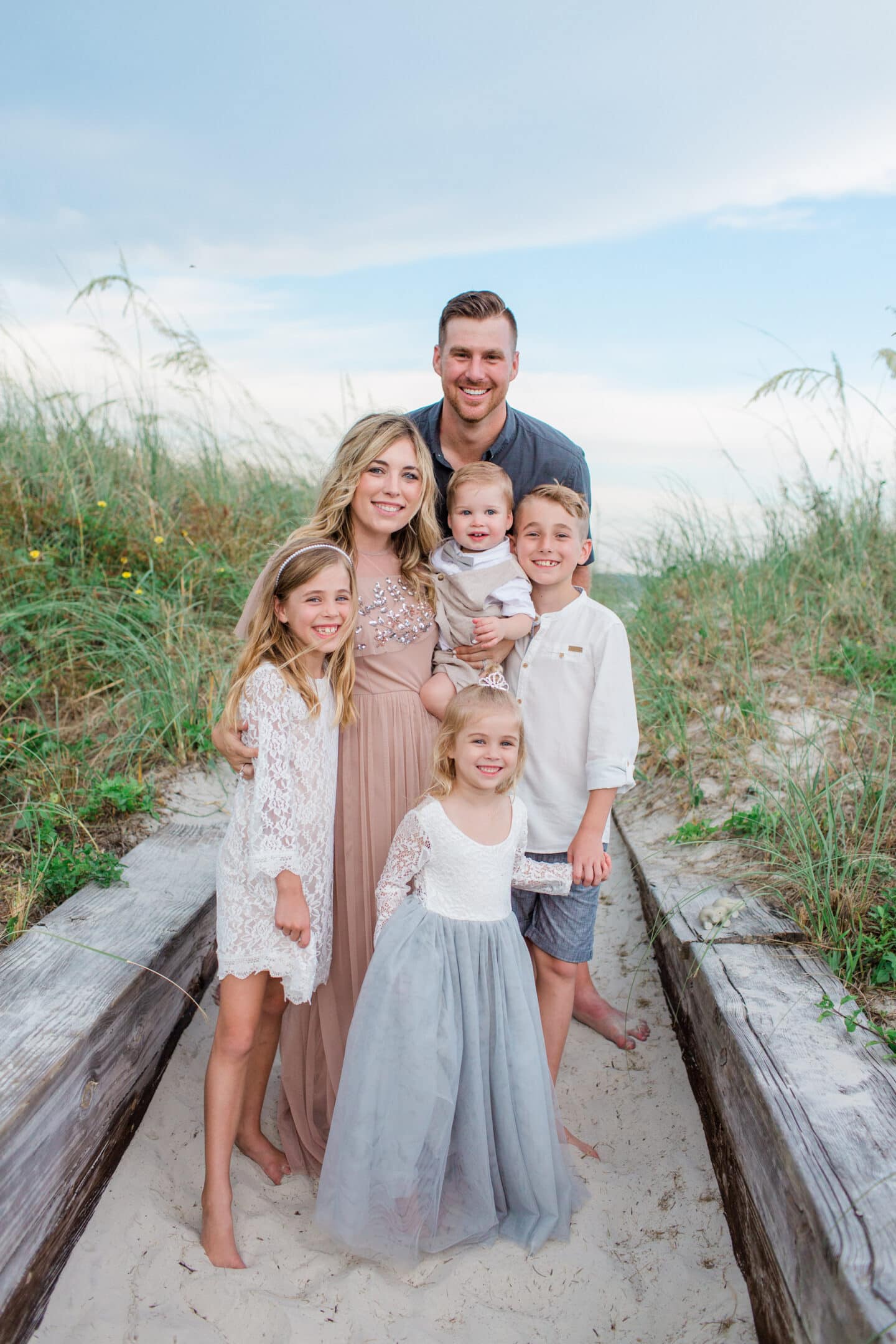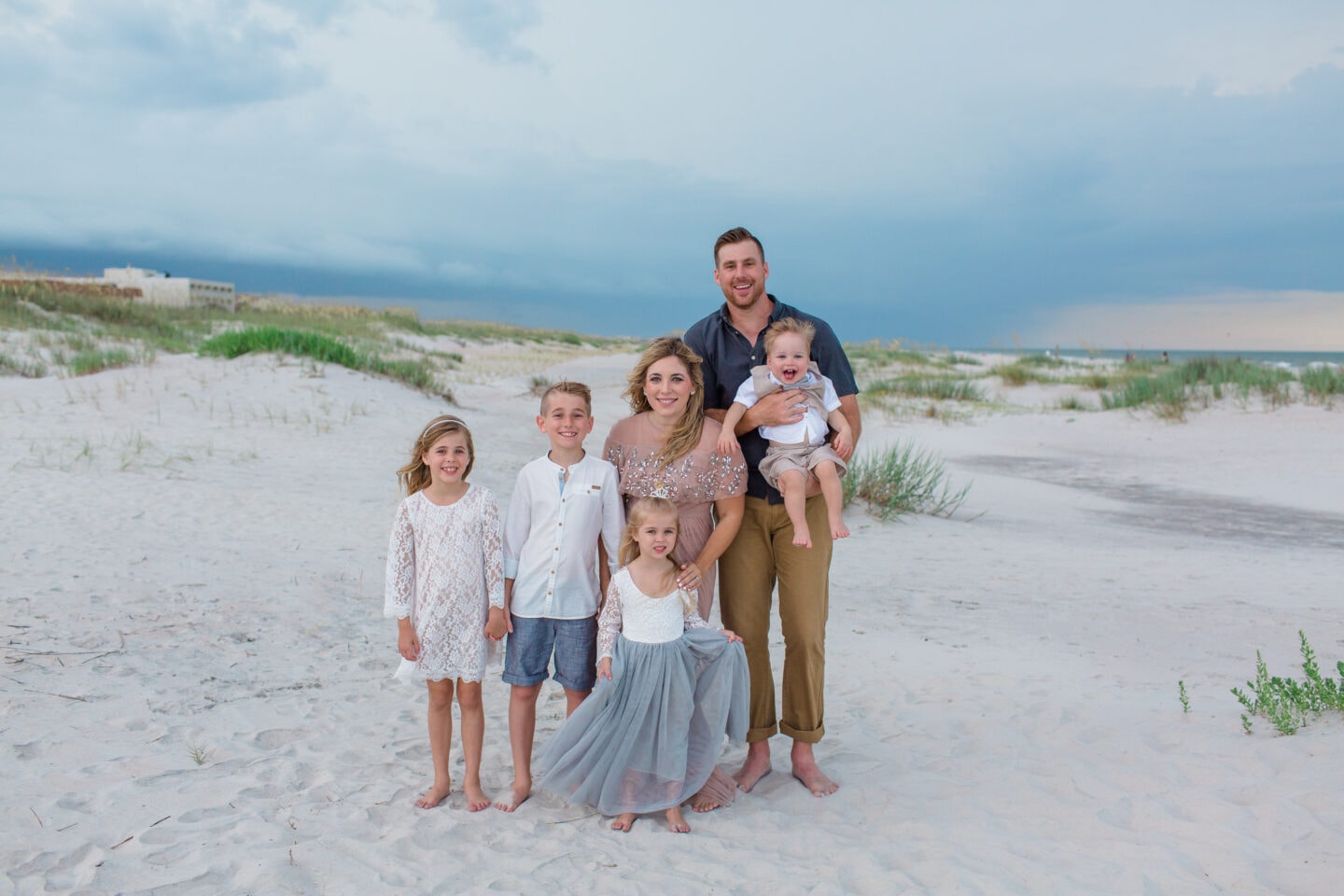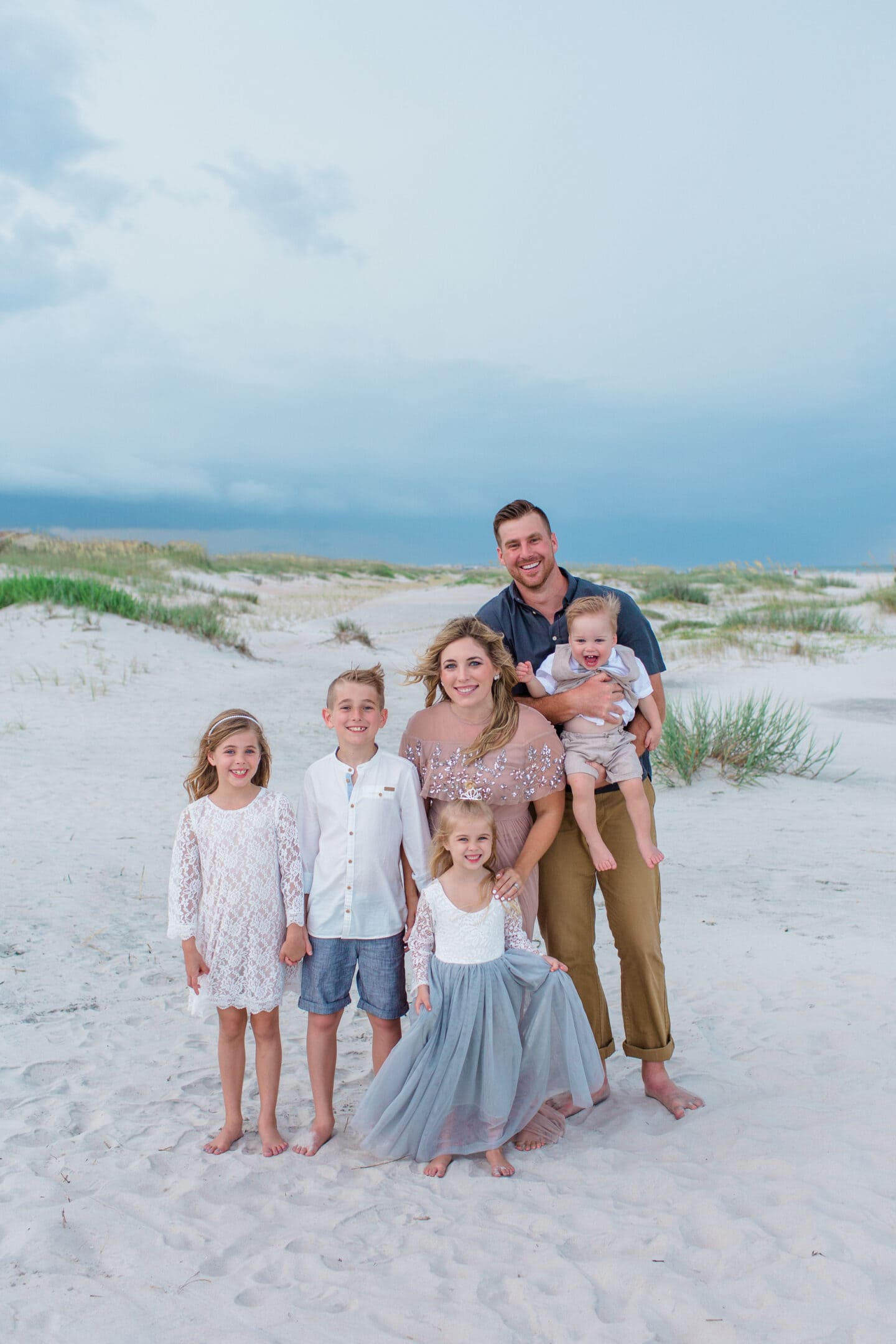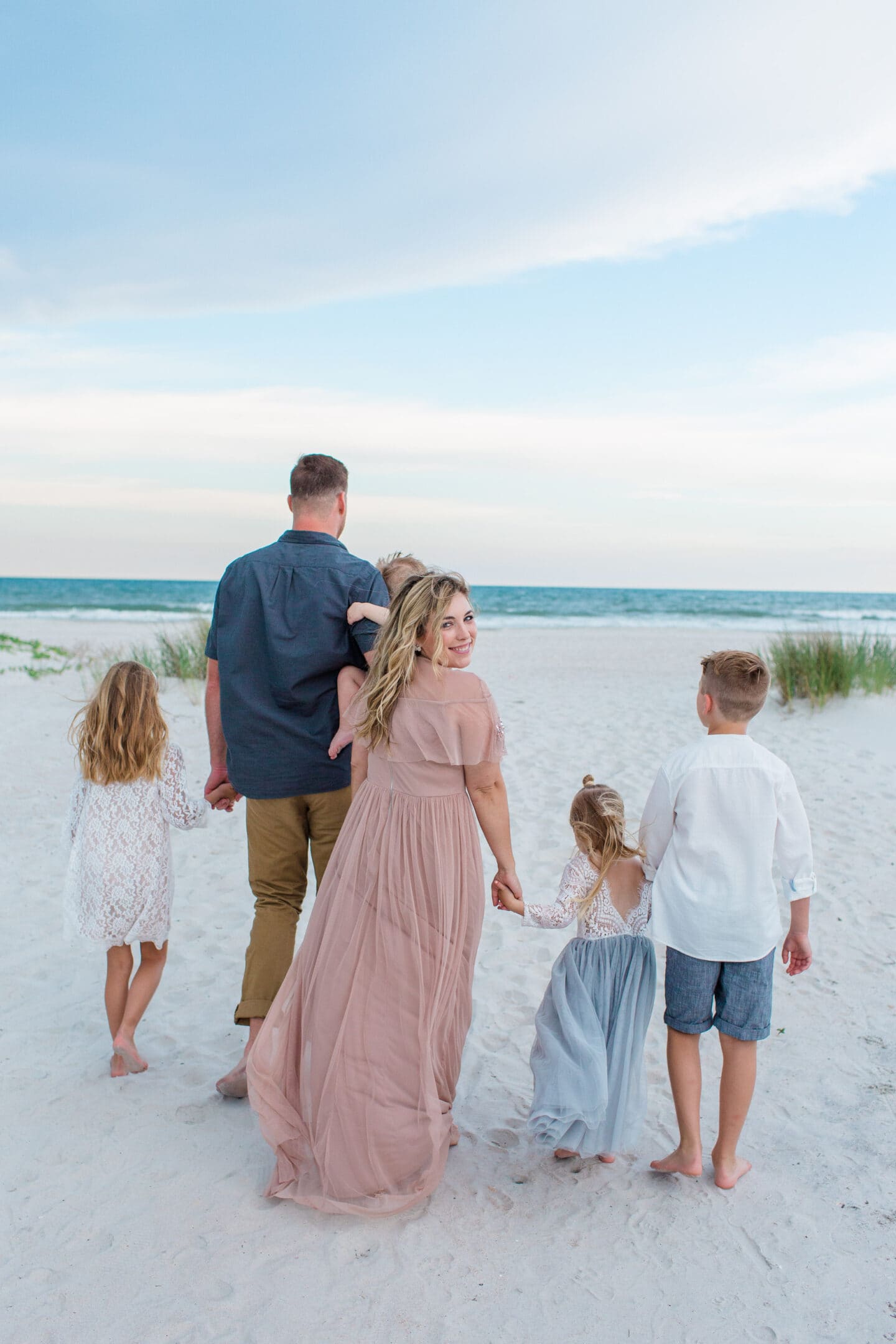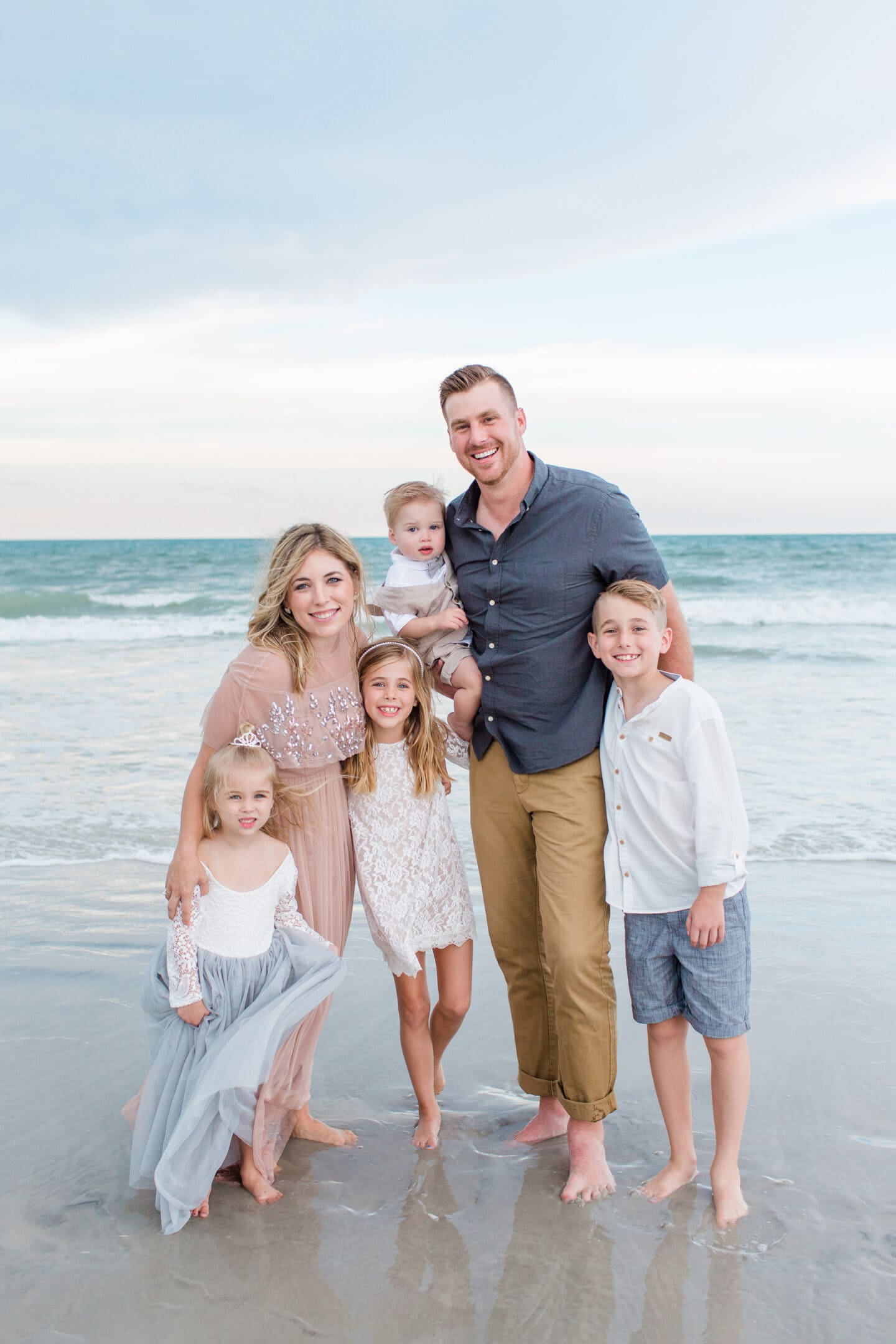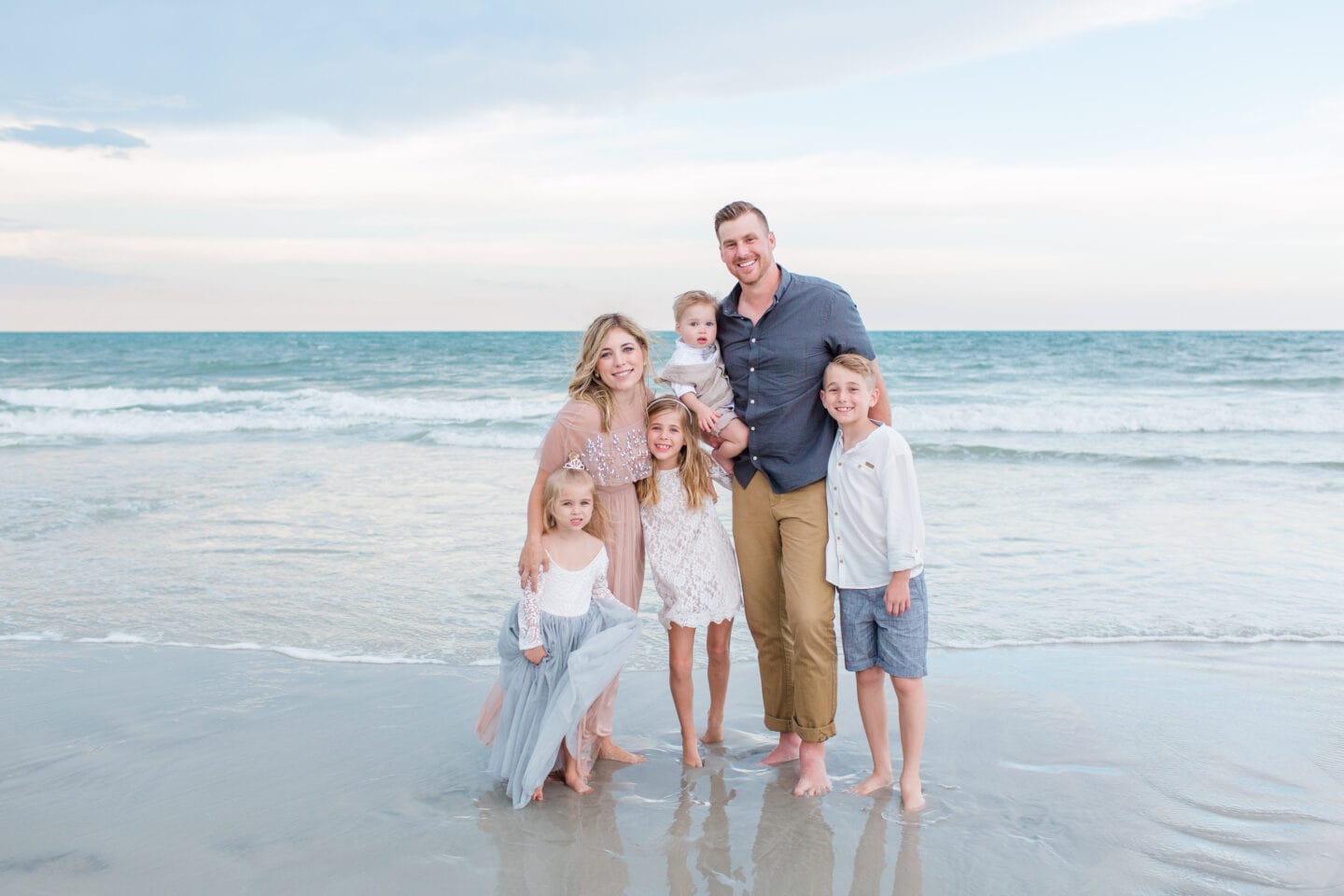 It literally DOWNPOURED like 10 minutes after we got done with pics. I'm so glad the kids got to have a few minutes of fun in the water as their reward for doing SO AWESOME.
They really do such a great job taking pics and now that the older three are a little older they "get it" why I want these pics and they see that value too which makes the whole process go smoother!
I also gotta add that all of our clothes were SOAKED and they all were FINE after! I thought for SURE that Tess's dress, my dress and Spear's outfit were ruined! But nope!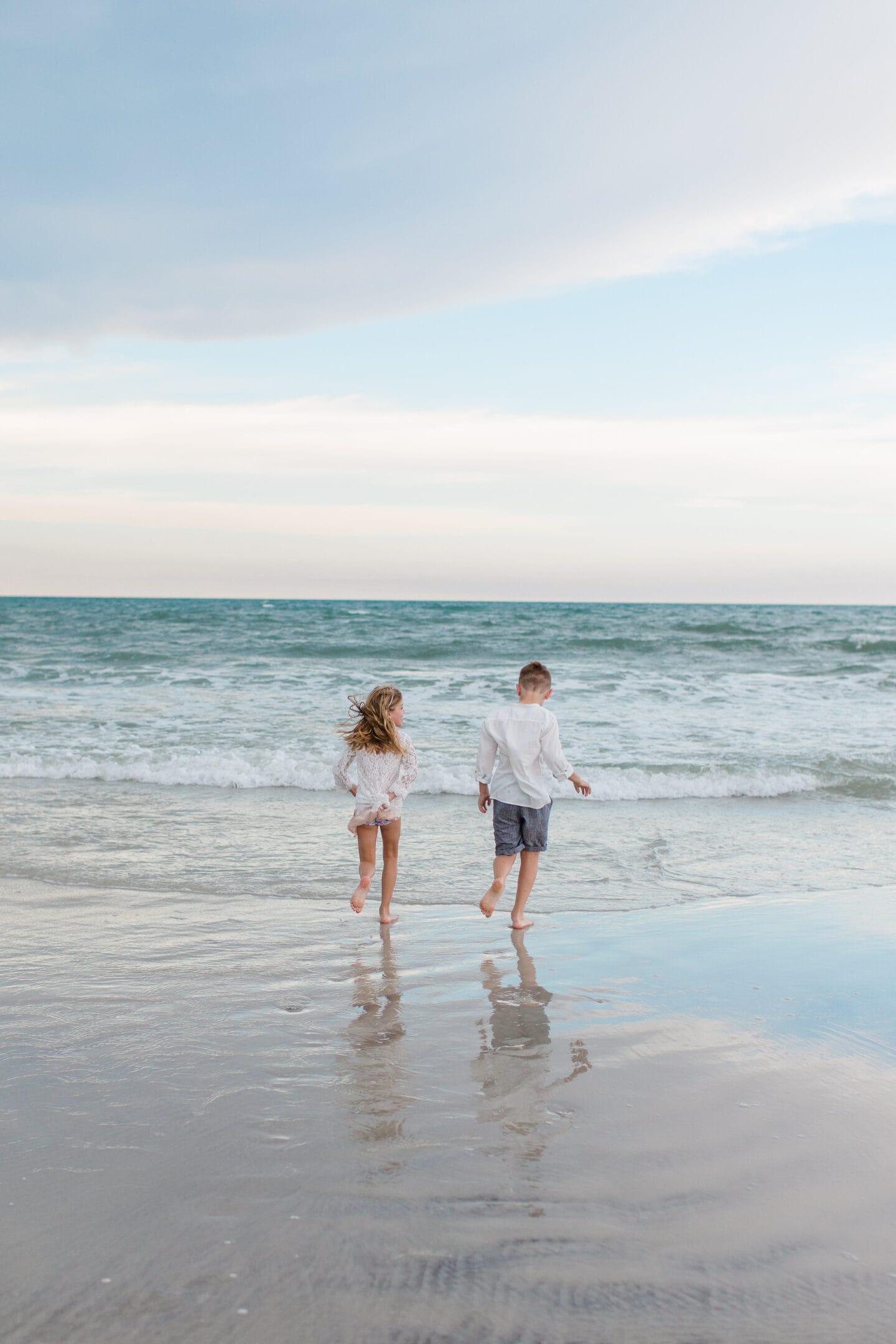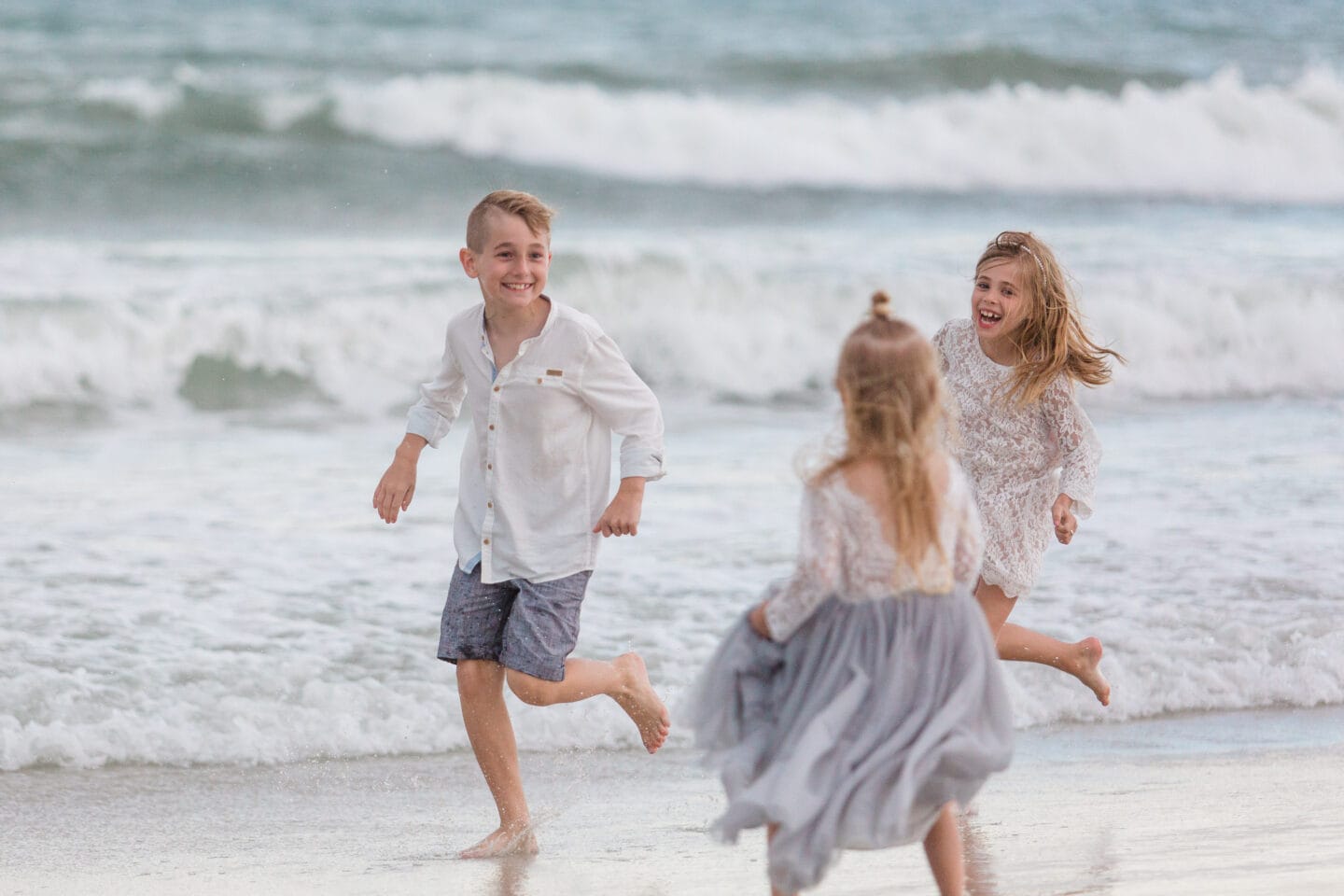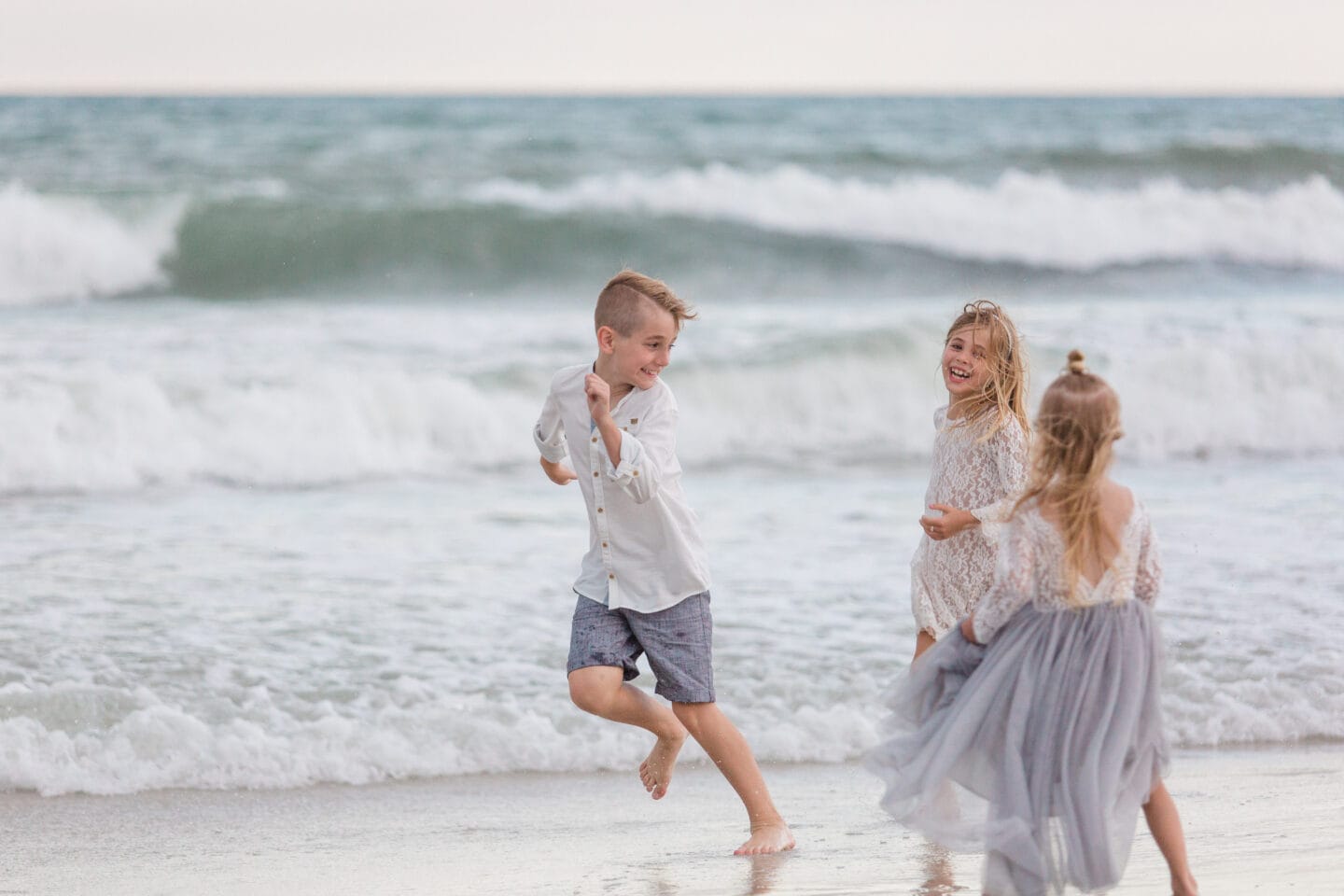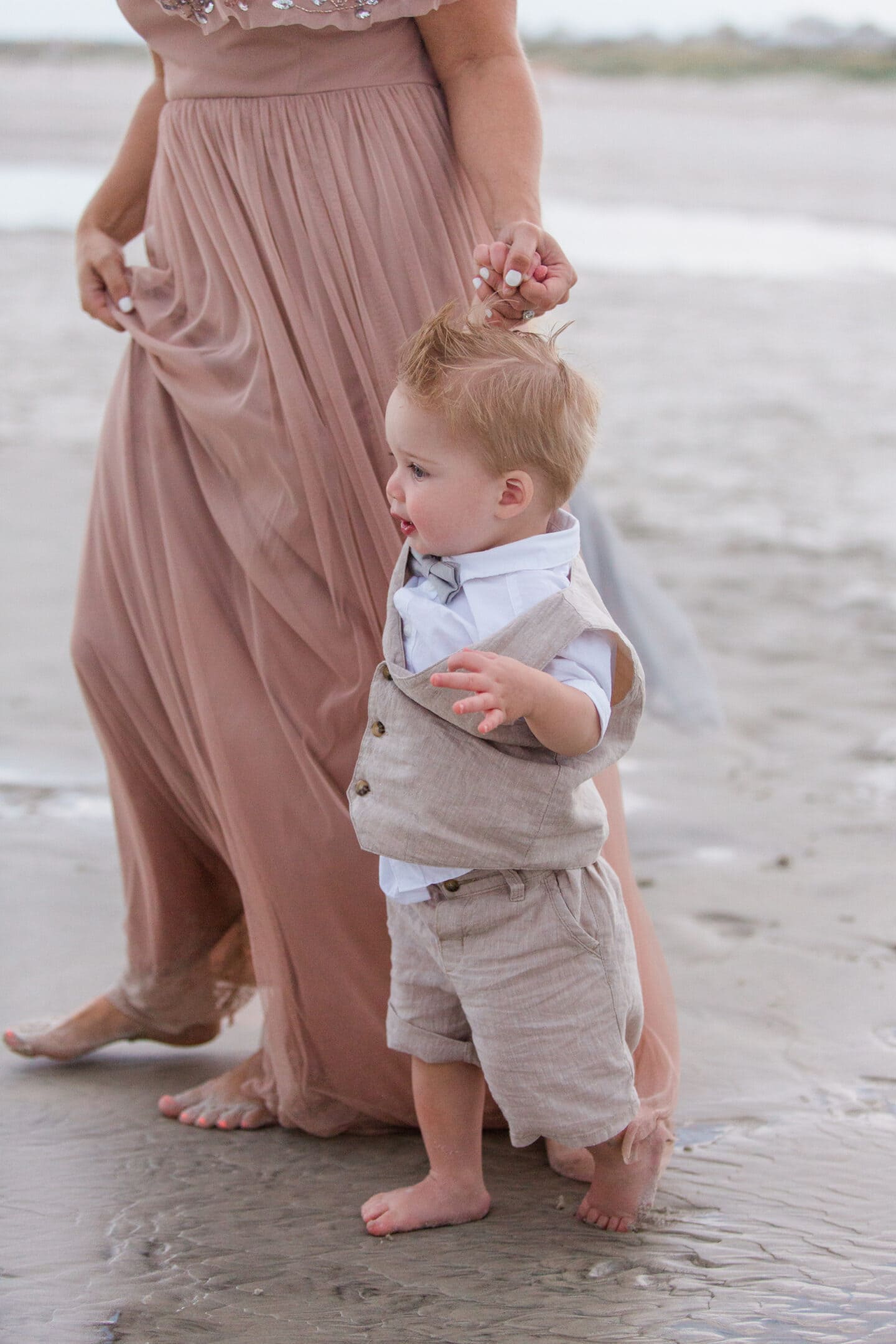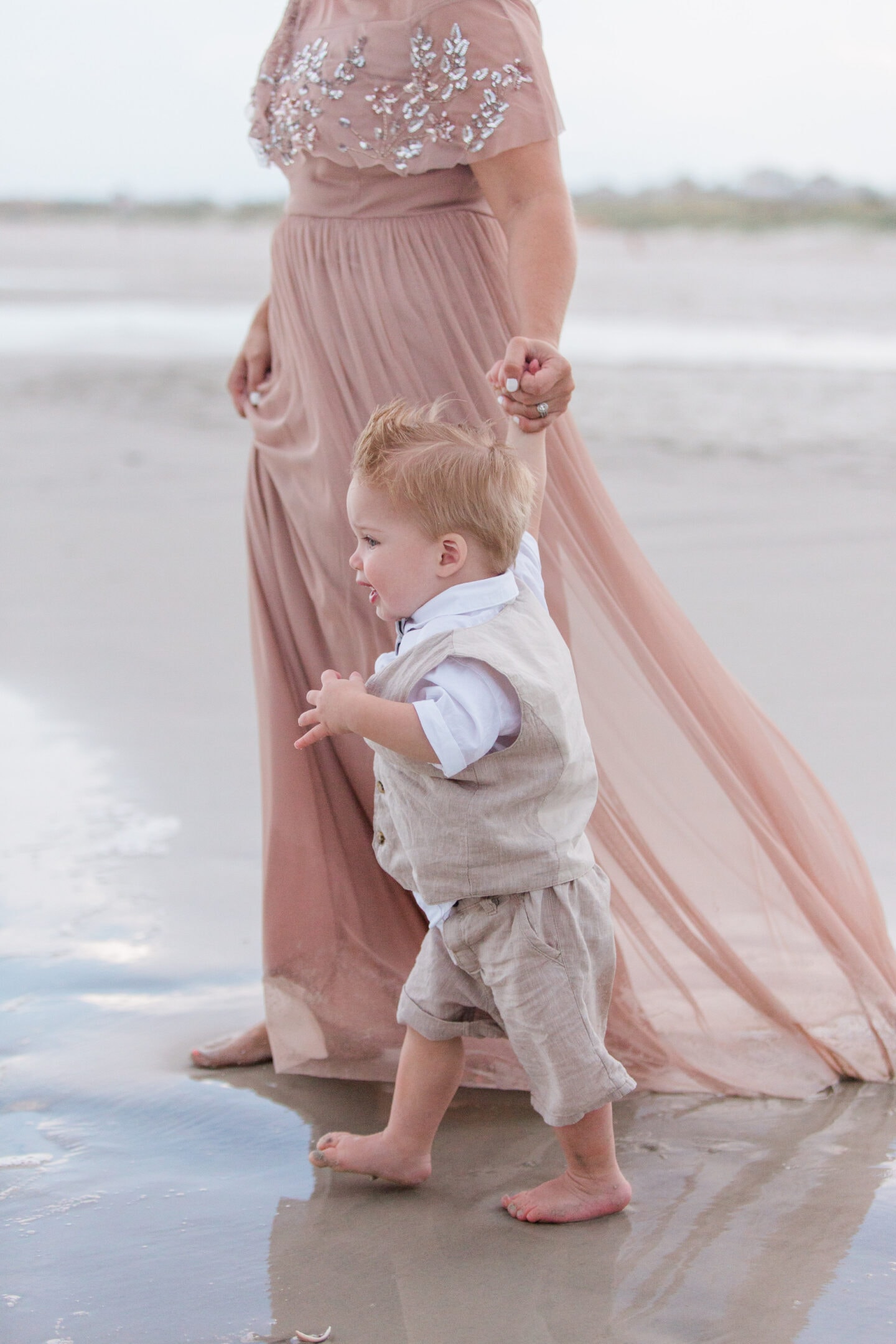 These faces are so stinking cute like he's saying "you sure about this mom?"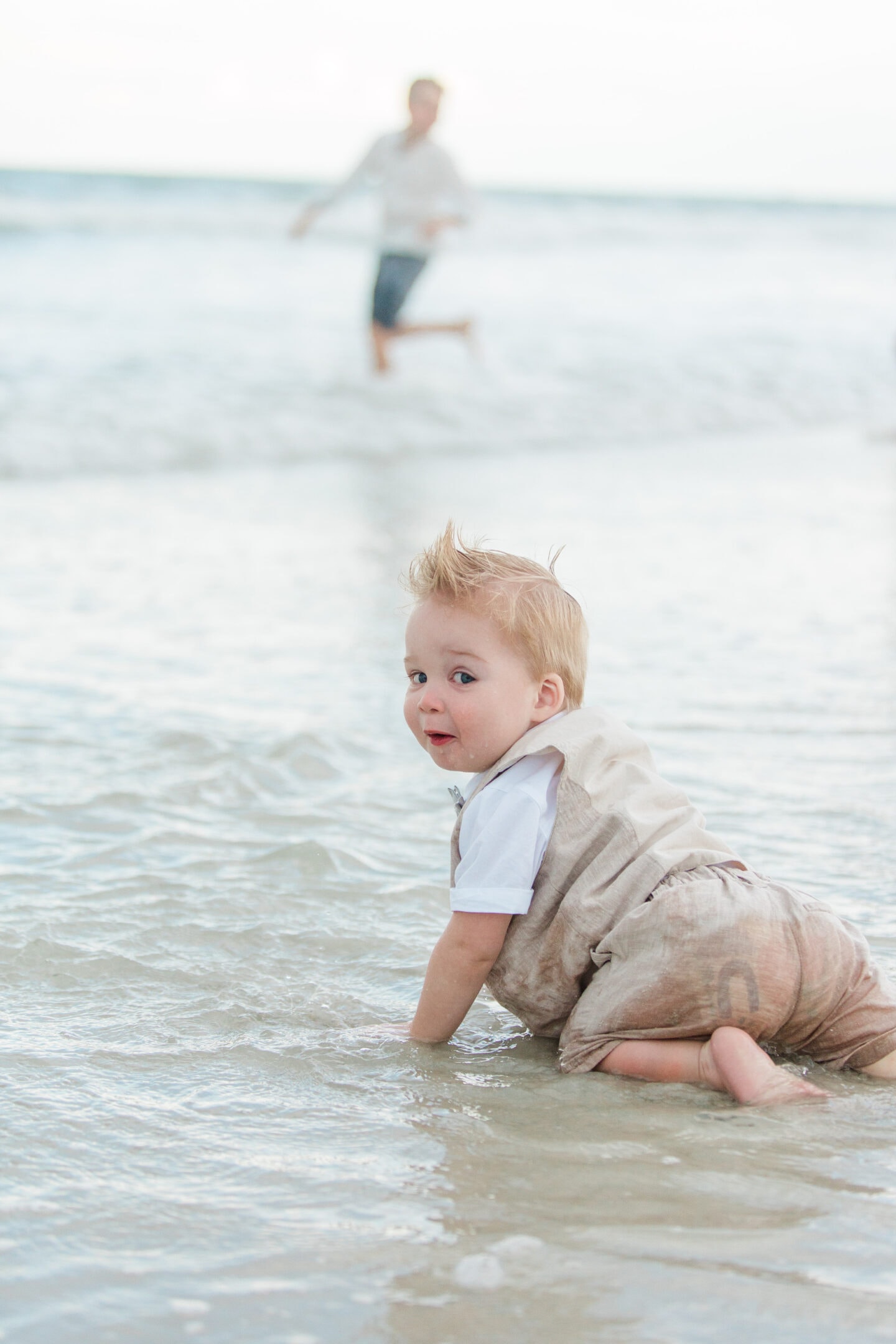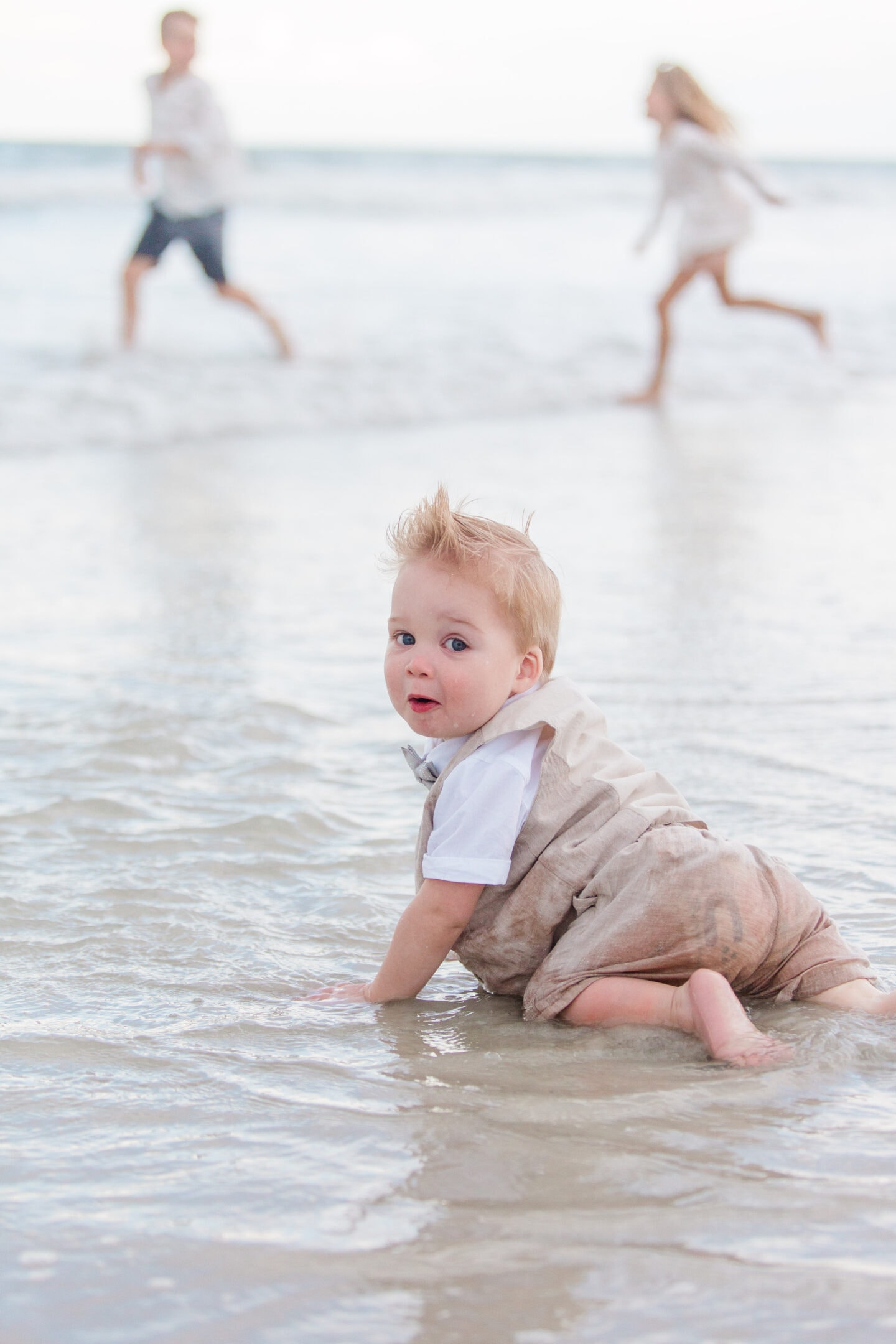 Duh. I'm blown away with how INCREDIBLE these all turned out. I LOVE THEM and am basically obsessed with them!
I am also giving myself a little pat on the pack b/c I think the colors and outfits were so great too. I'm usually super indecisive and ask for all kinds of input and help but this time? I knew what I wanted and it came together JUST as I'd envisioned it!
Want to shop our looks? Here's everything we wore for these photos:
I am SO THANKFUL I started working with Lindsay back almost a decade now!
We have such a great natural relationship which also helps in how comfortable all the kids feel and in the end result. She's SO positive and uplifting and makes it FUN!
Lindsay specializes in weddings and seniors! You can view more of her work and pricing on her website: Captured by Colson.
I also LOVE following Lindsay on Instagram because she shows off tons of her awesome work but also her fun, spunky, creative personal side too (and y'all know I love me some keeping-it-real friends!). You can follow her there: Captured by Colson
Thank you SO much again Lindsay. I've always loved all of the outcomes of our sessions together but that picture of my four babies is just above and beyond and is truly a representation of WHY sessions like these are truly priceless!
If y'all haven't done family photos in awhile…please let this post encourage you to MAKE IT HAPPEN!!!