Family Photos November 2019 – Family
This is the second post from our family photo session with Captured by Colson.
You can see the first part of our session (including all the individual shots of the kids and more) here!
I will include links to all of our outfits at the end of the post as well.
I love all the individual photos taken at our sessions and they are each important to me as it's hard to make sure I always get solo shots of the kids in our day to day lives.
But my most valuable photos at the family sessions are the ones of our whole family unit (impossible to get any other time!) as well as the sibling shots.
Right now with Spear being at such a wild age sibling pics are literally impossible for me to get on my own. Truly. Impossible.
So that was my really main mission and hope was for some great sibling pics as well as one stellar family one to use for our Christmas cards this year.
Well, Lindsay delivered in a BIG WAY!
On top of the great family and sibling shots…she also always does such a great job taking Zach and I aside and getting great pics of JUST US.
I realized recently the only time Zach and I EVER get photos of JUST US that aren't a selfie are at these sessions and these pics are so special to me!
Zach + Emily
I love me some Zach 😉
We give Lindsay a tough job with our massive height differences haha I'm 5'1″ and Zach is 6'6″ so I literally look like his child when we stand up!
And yeah they are a million of these…#sorrynotsorry: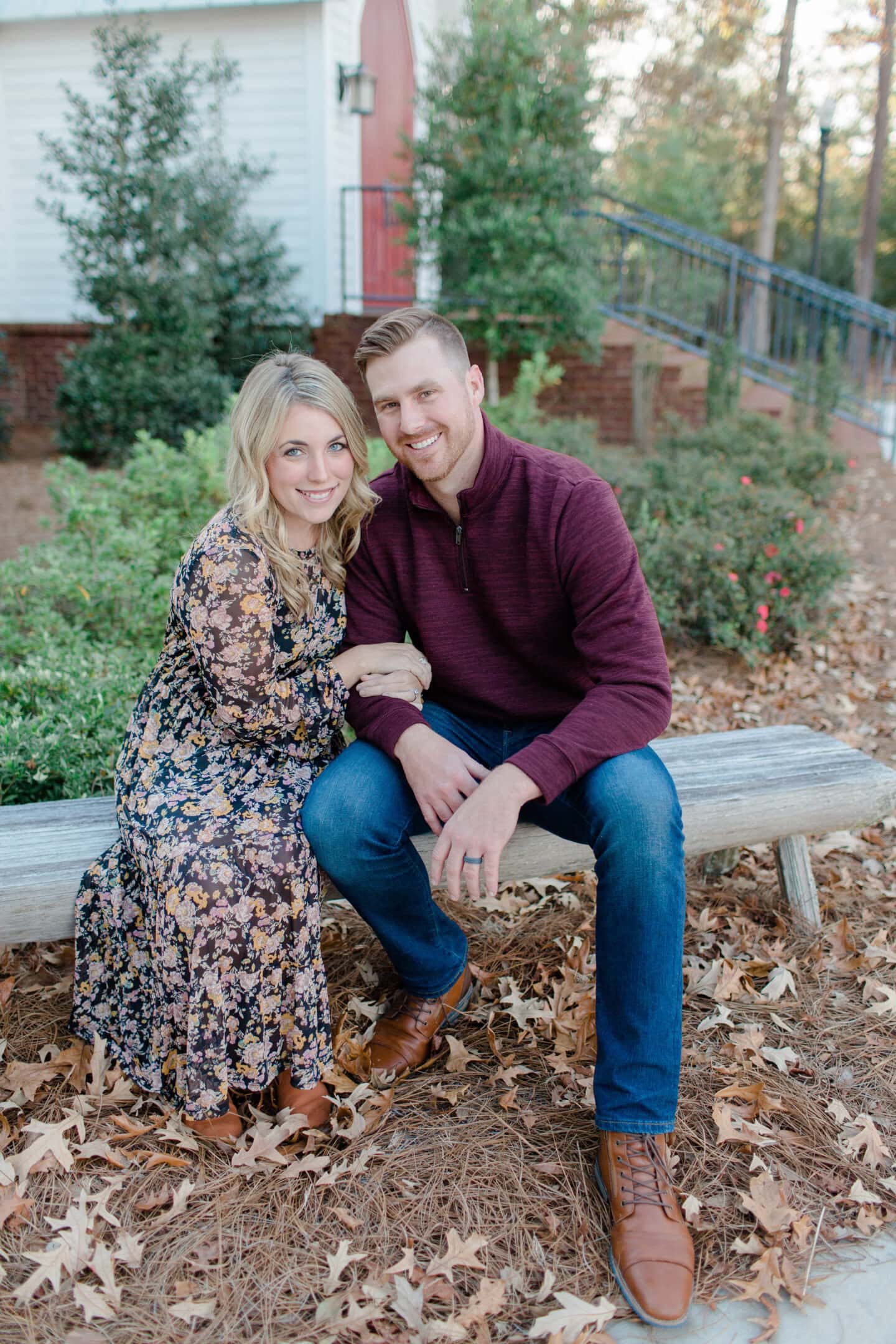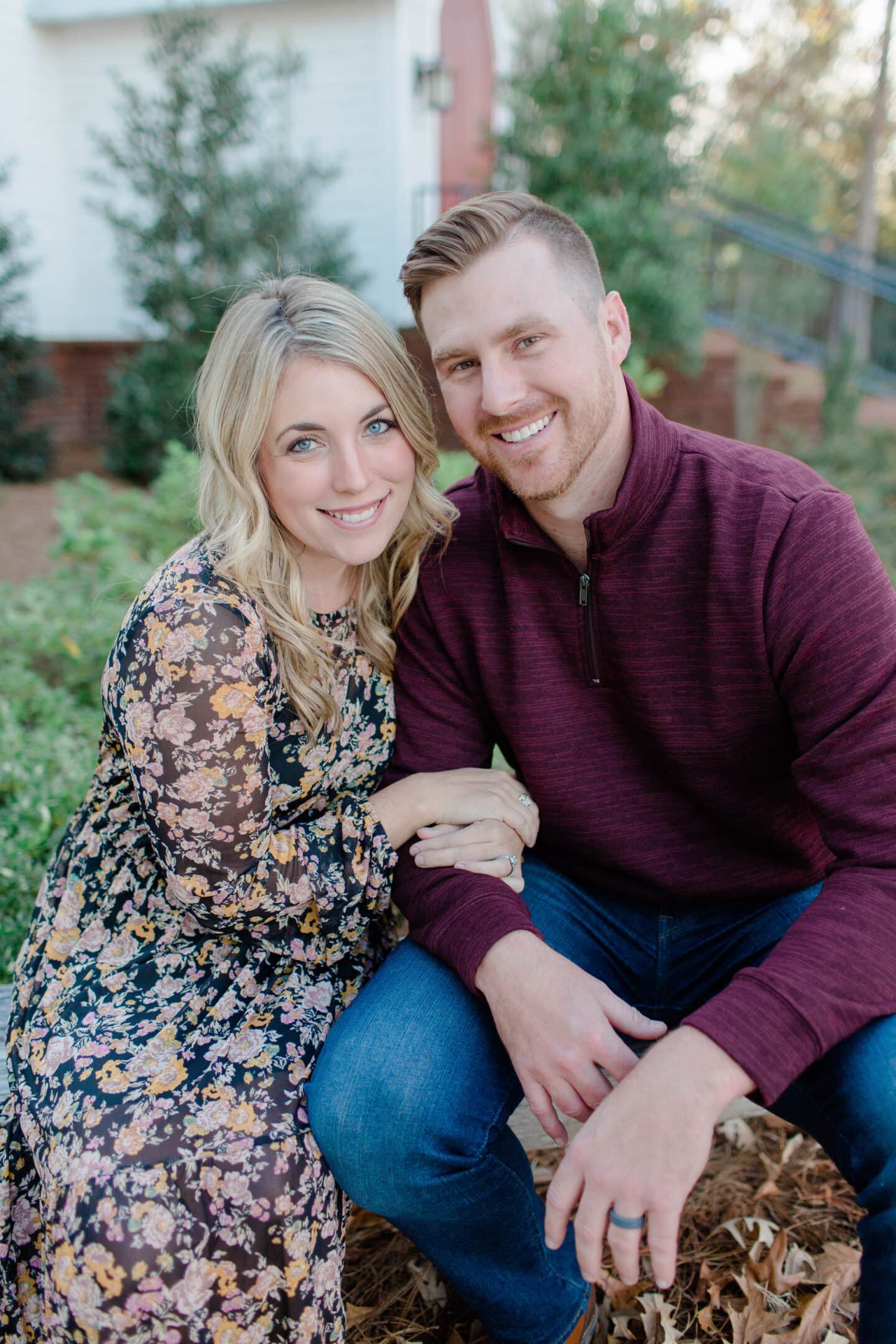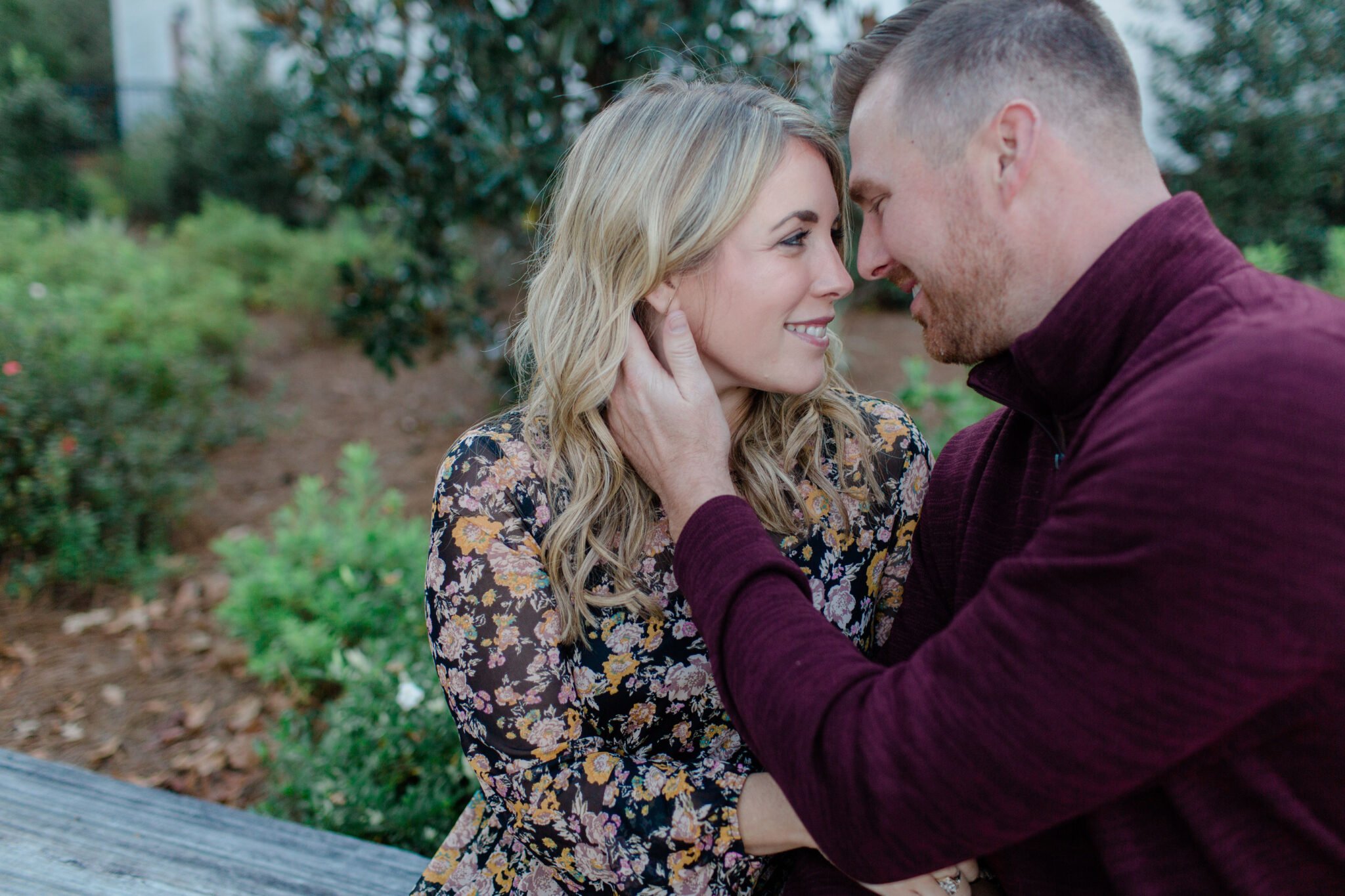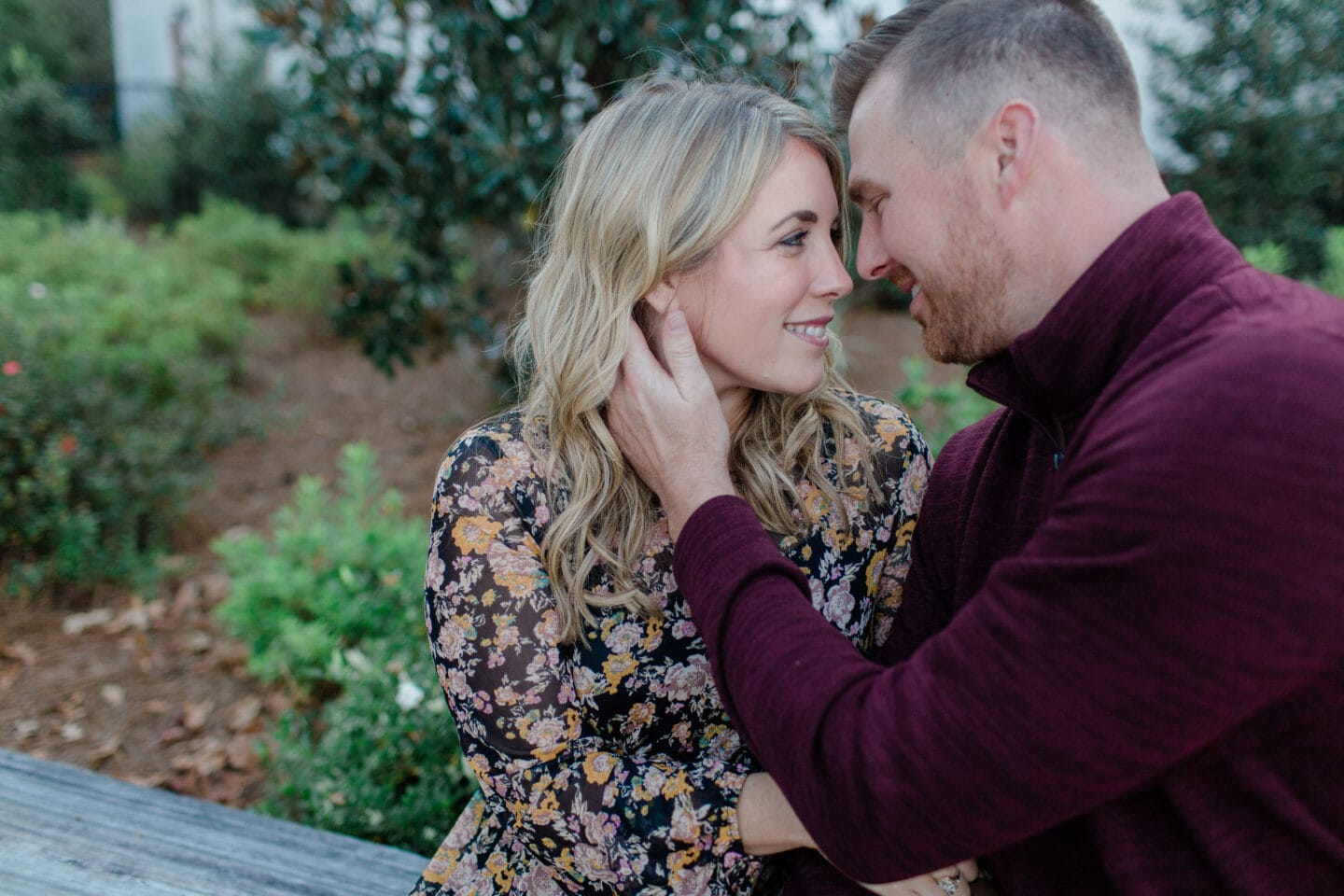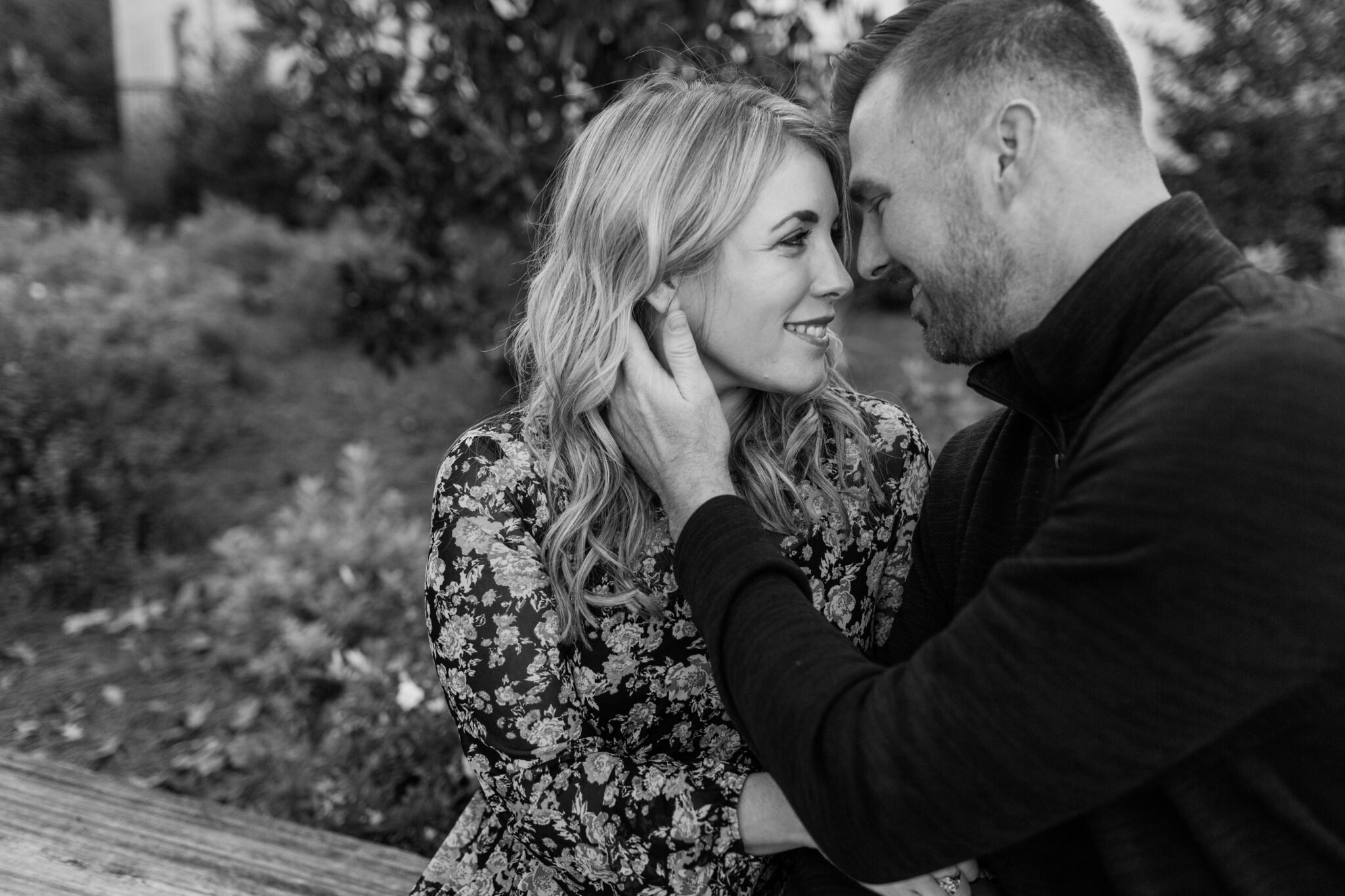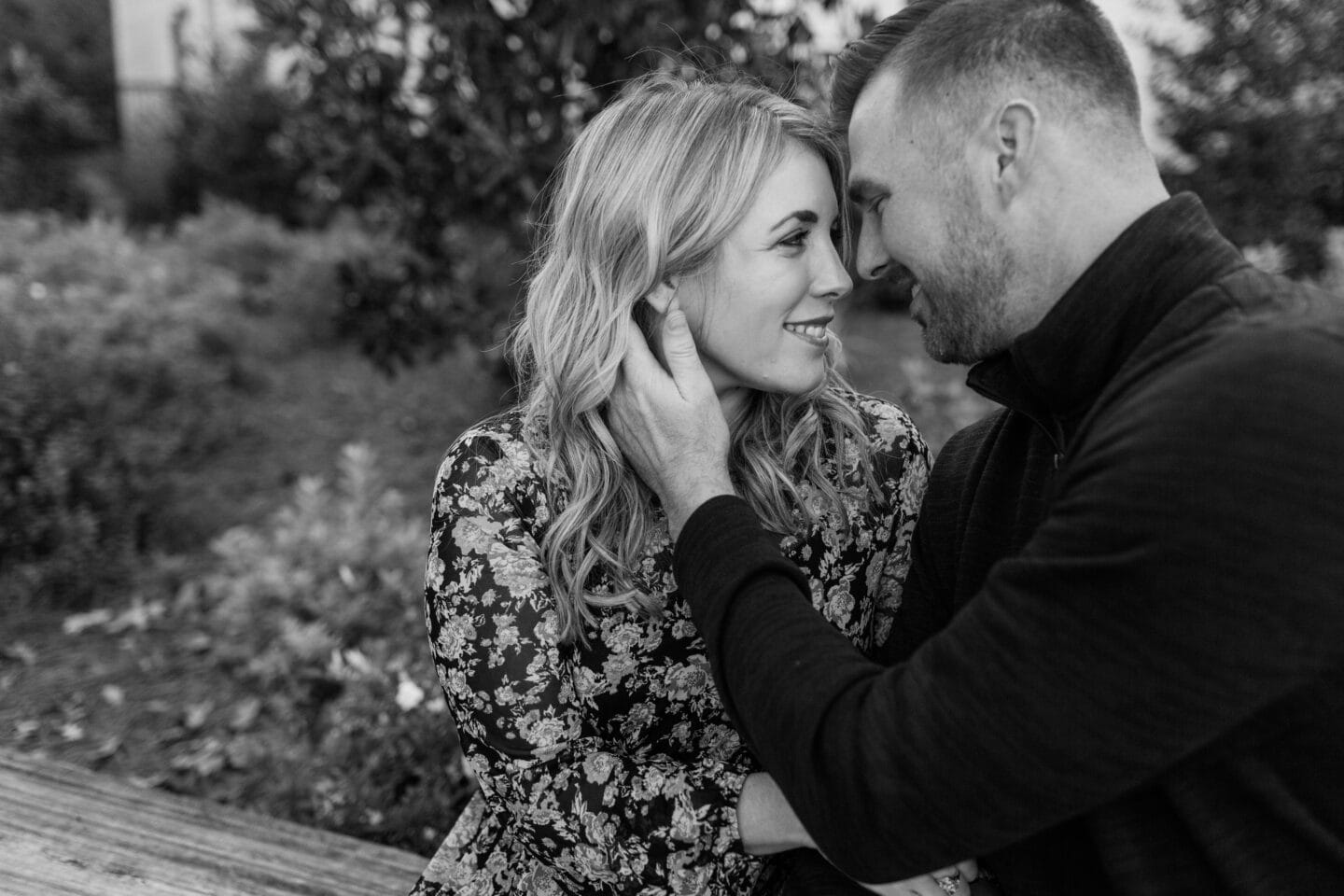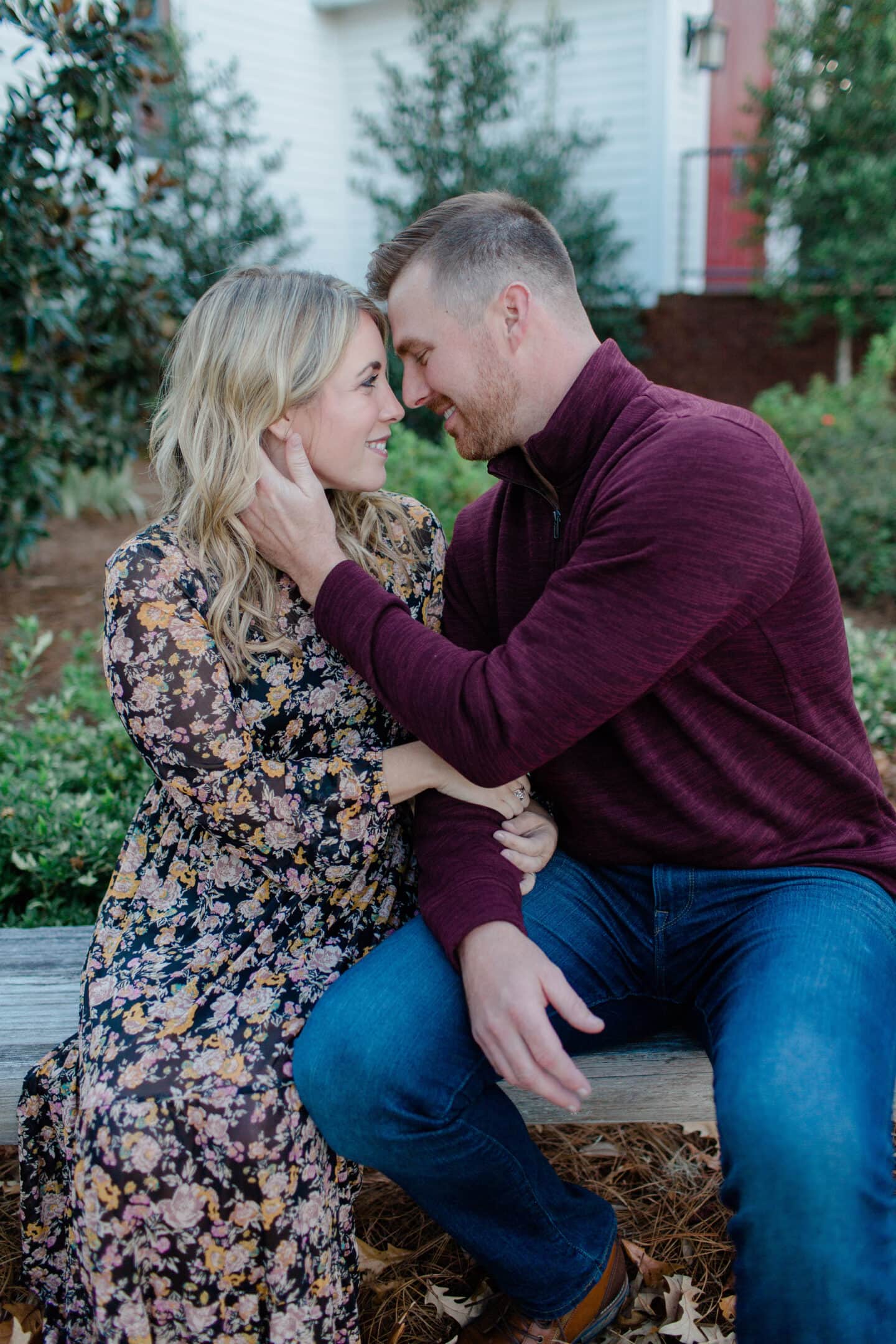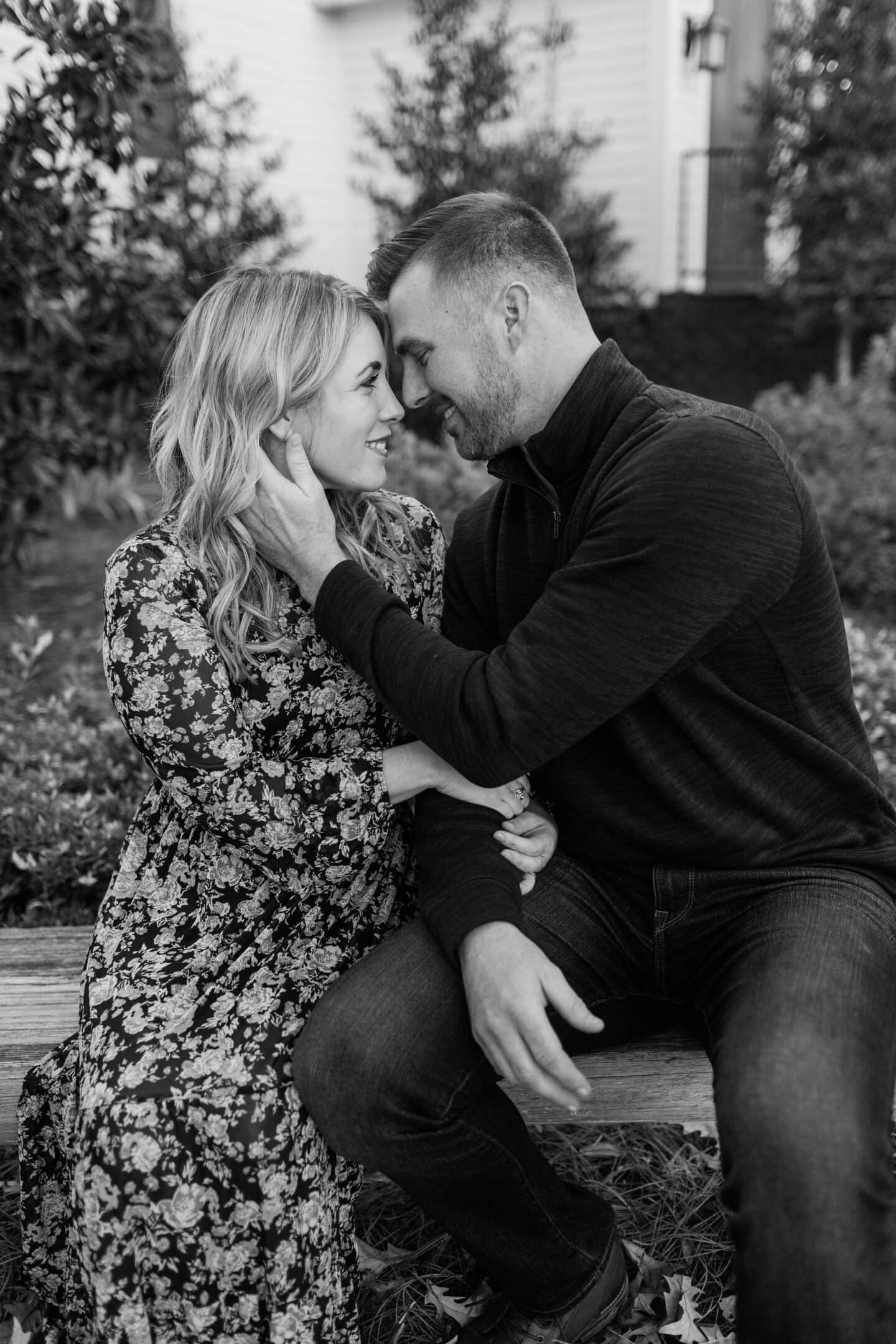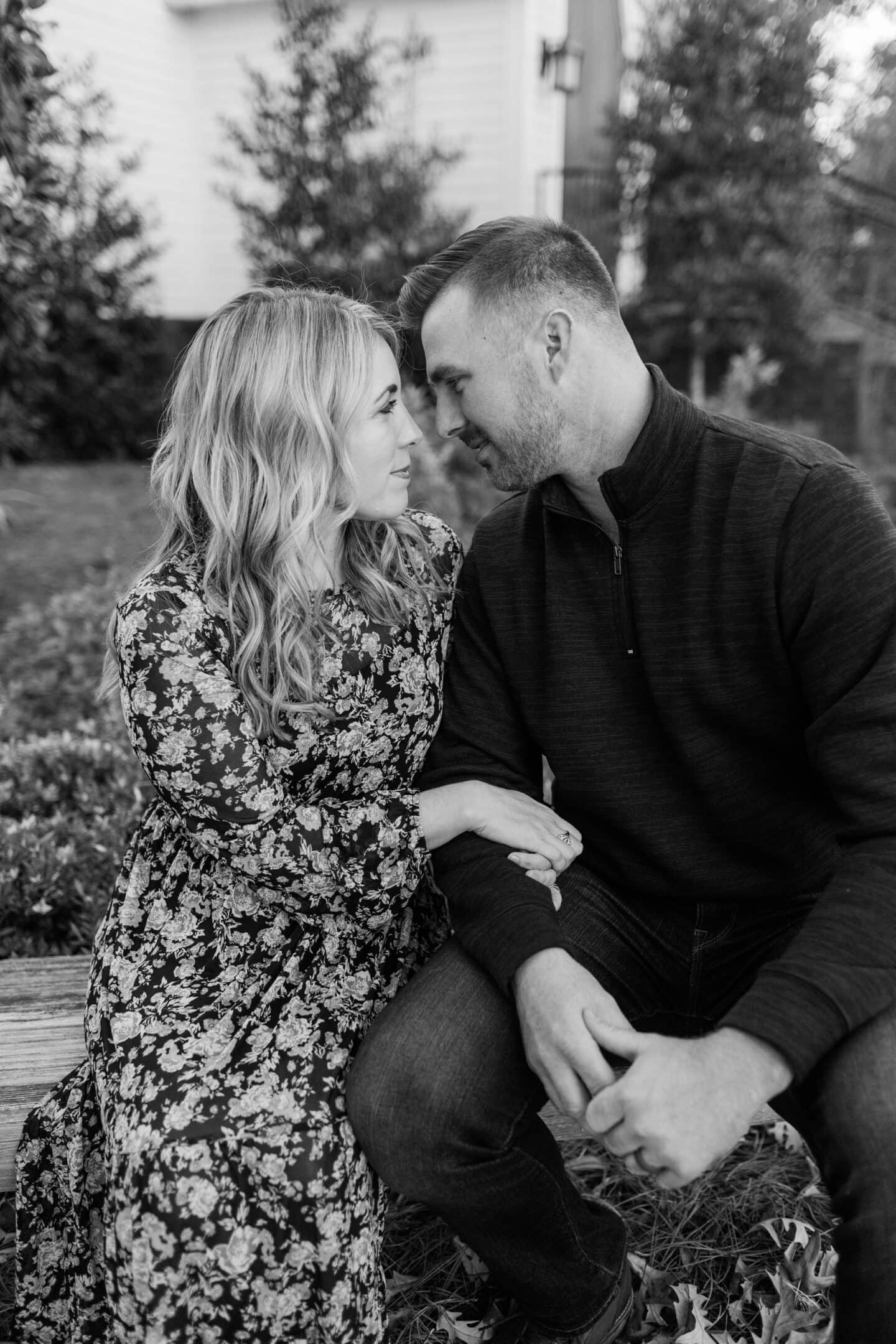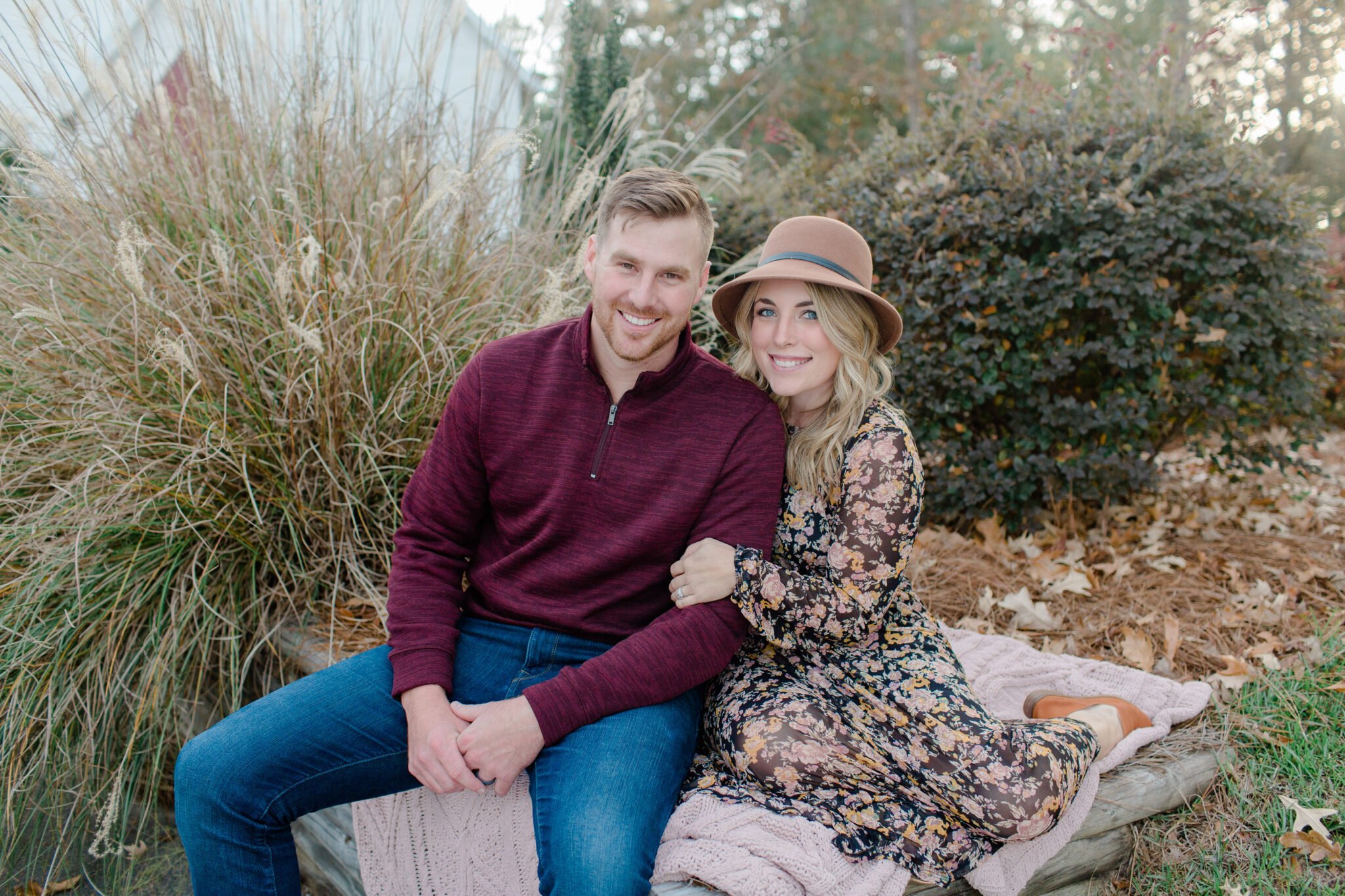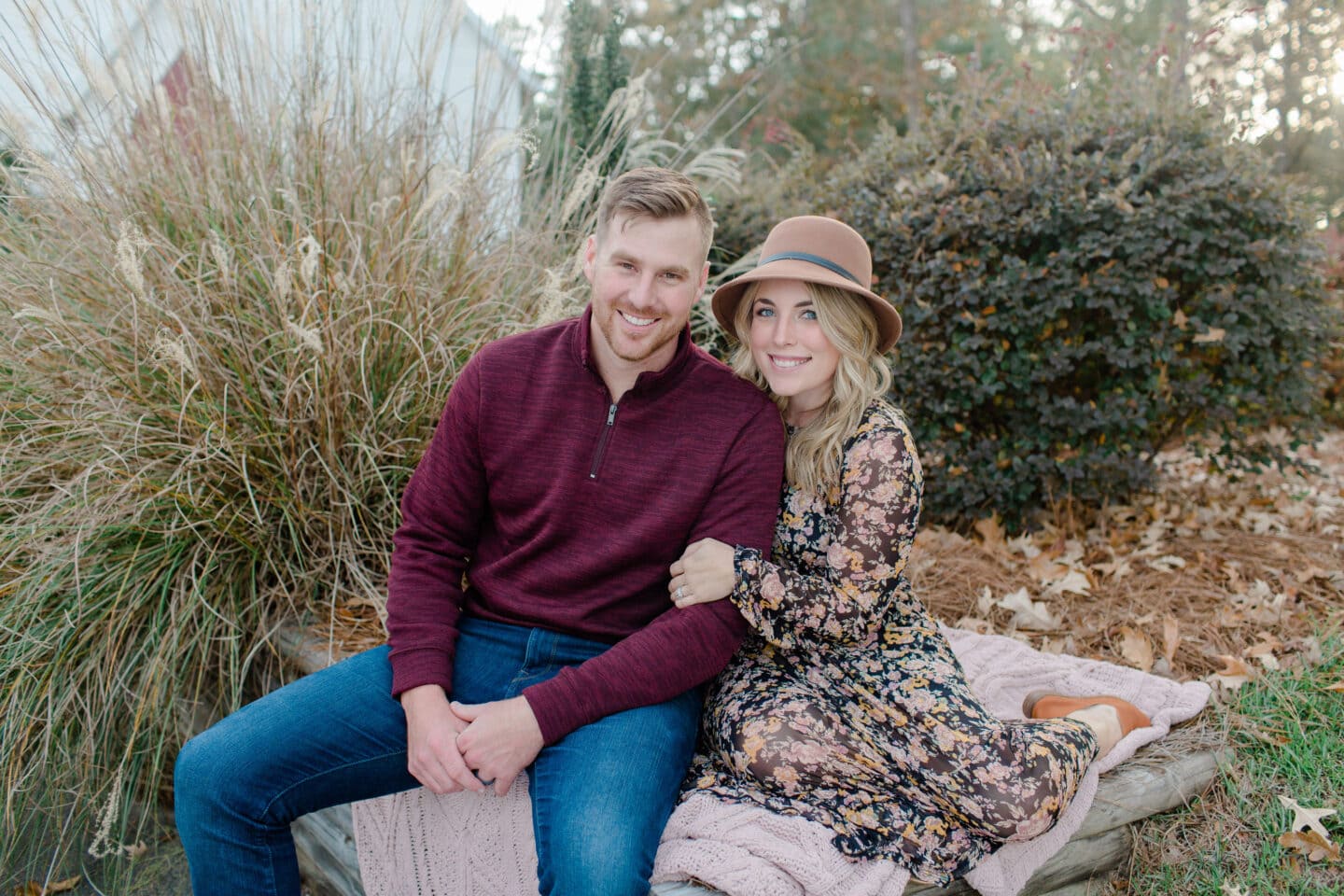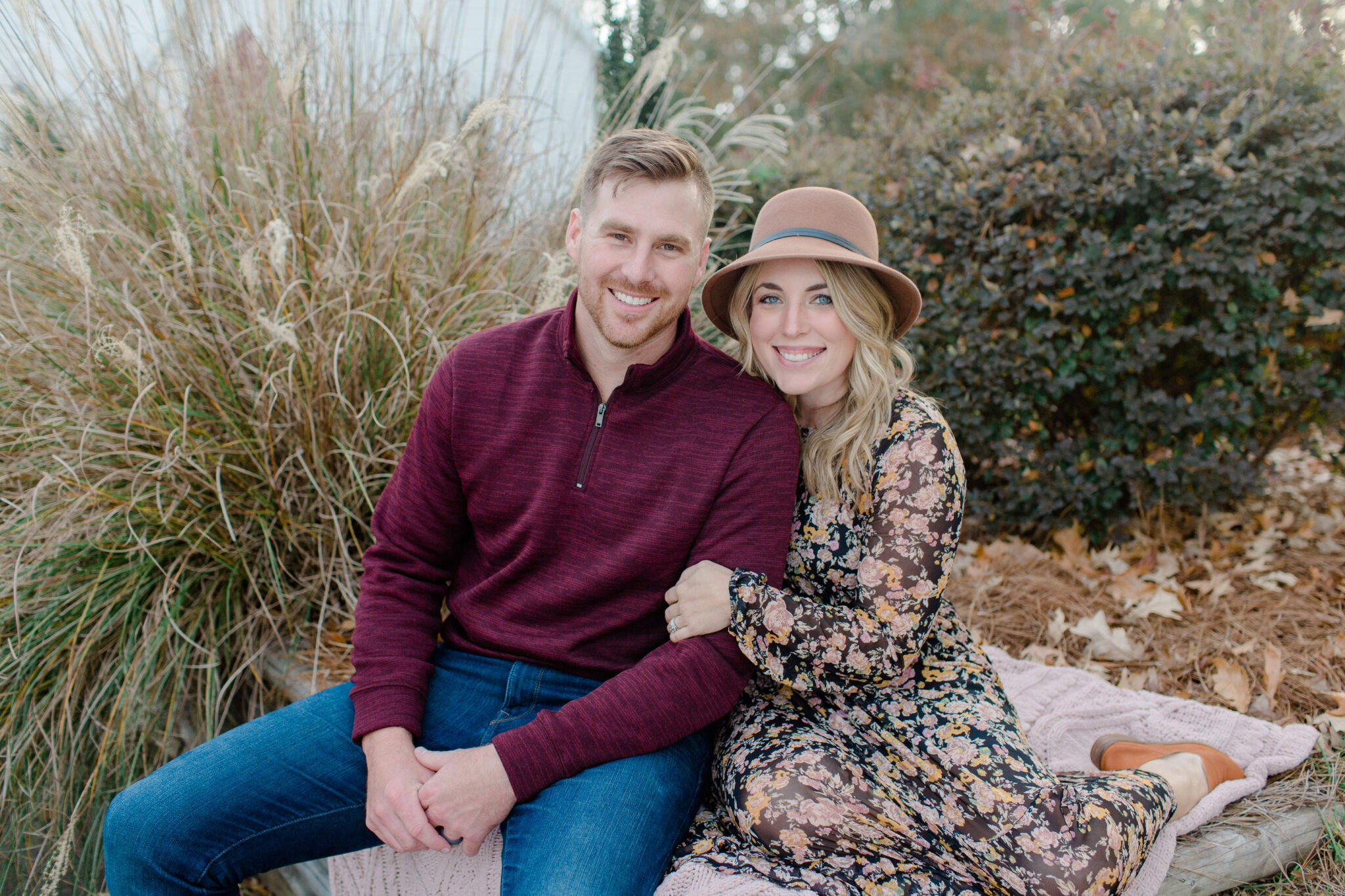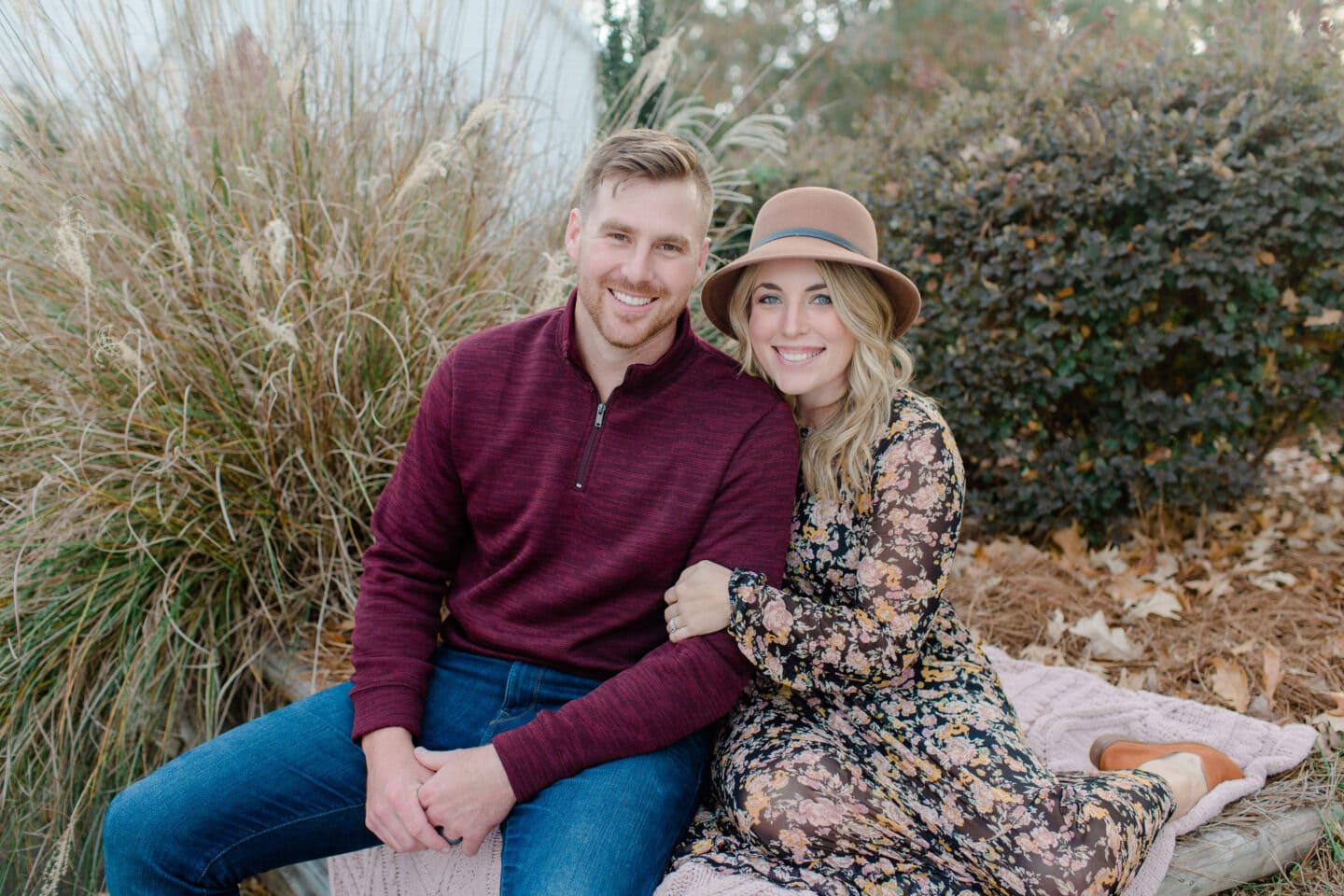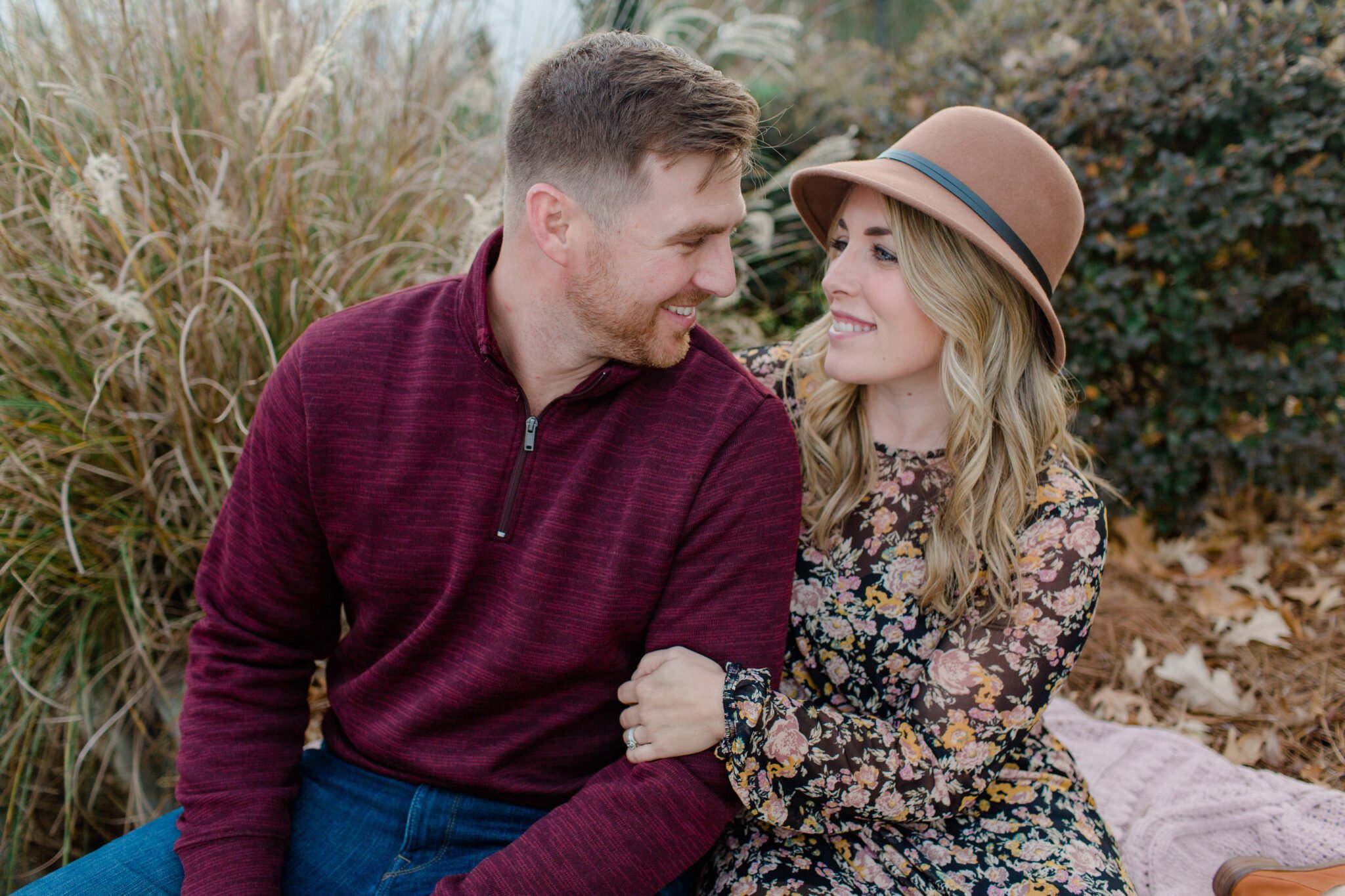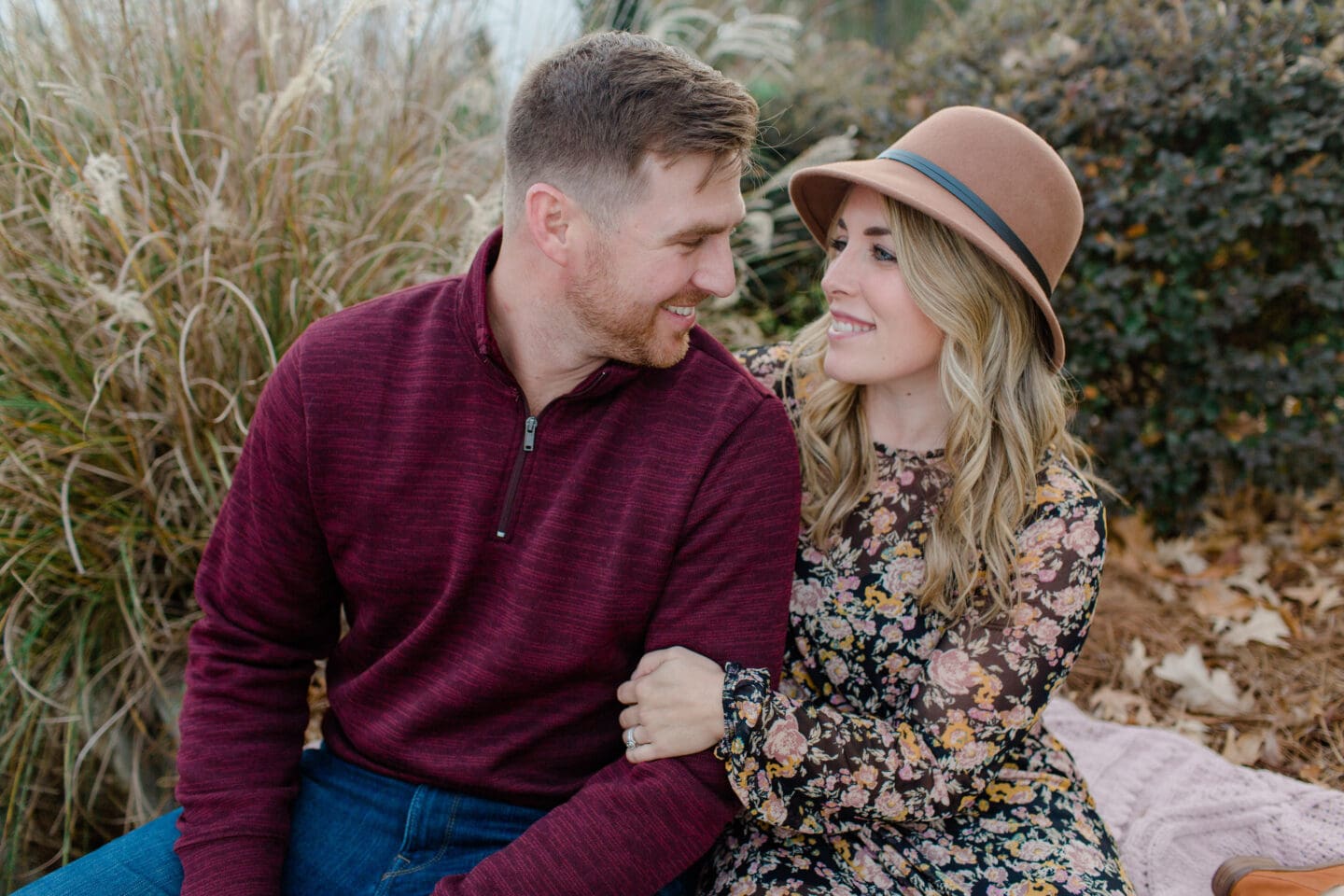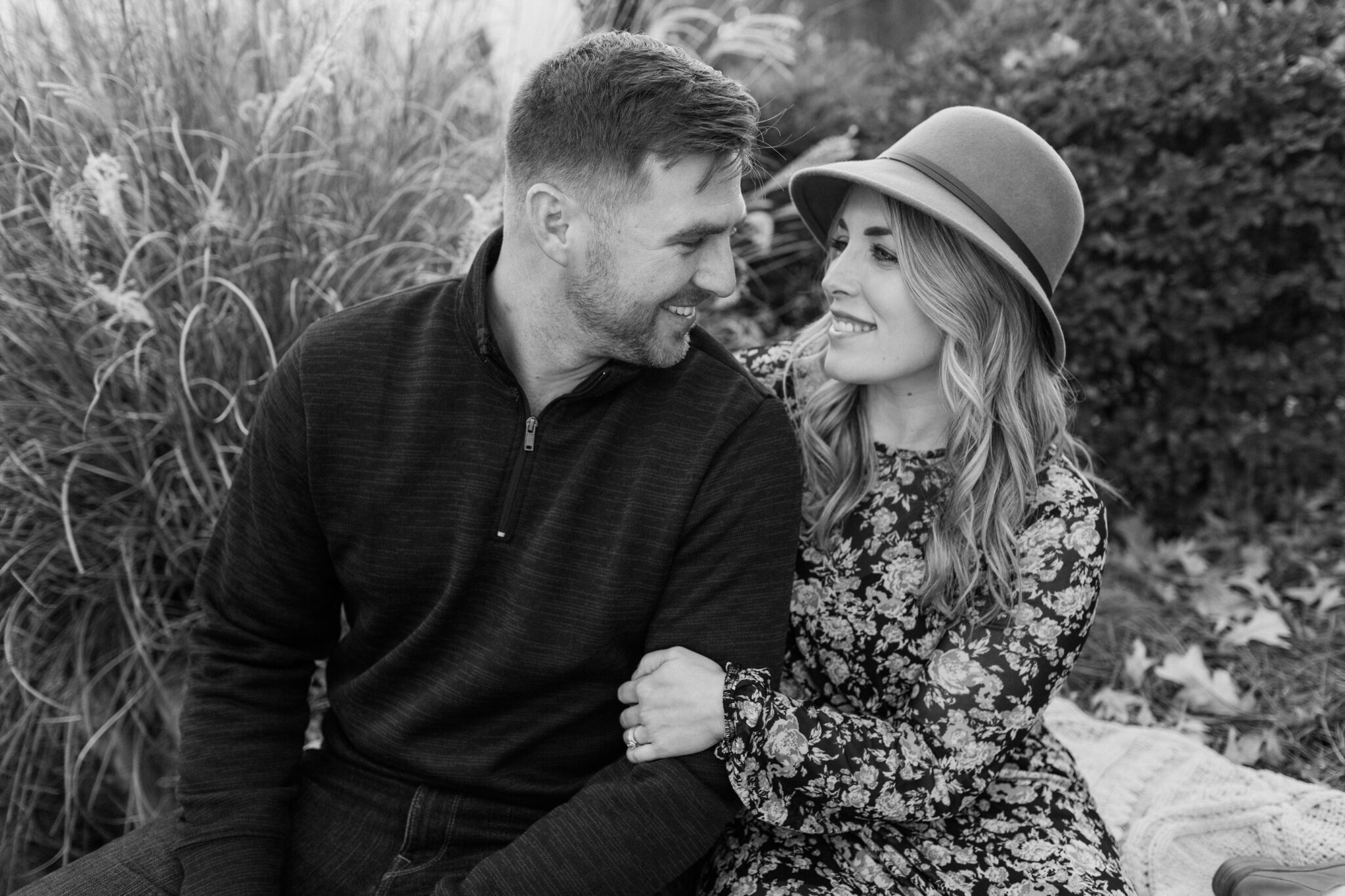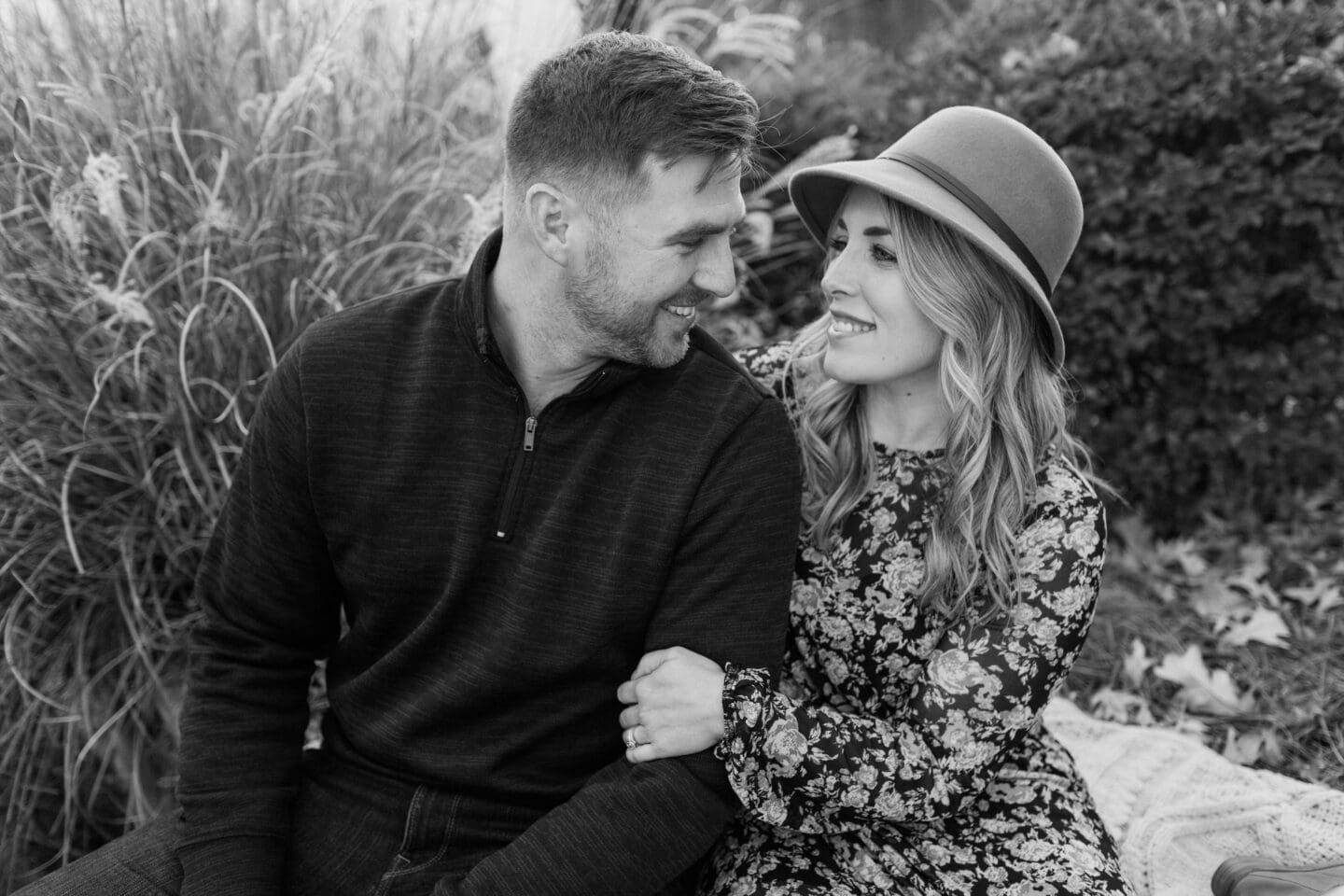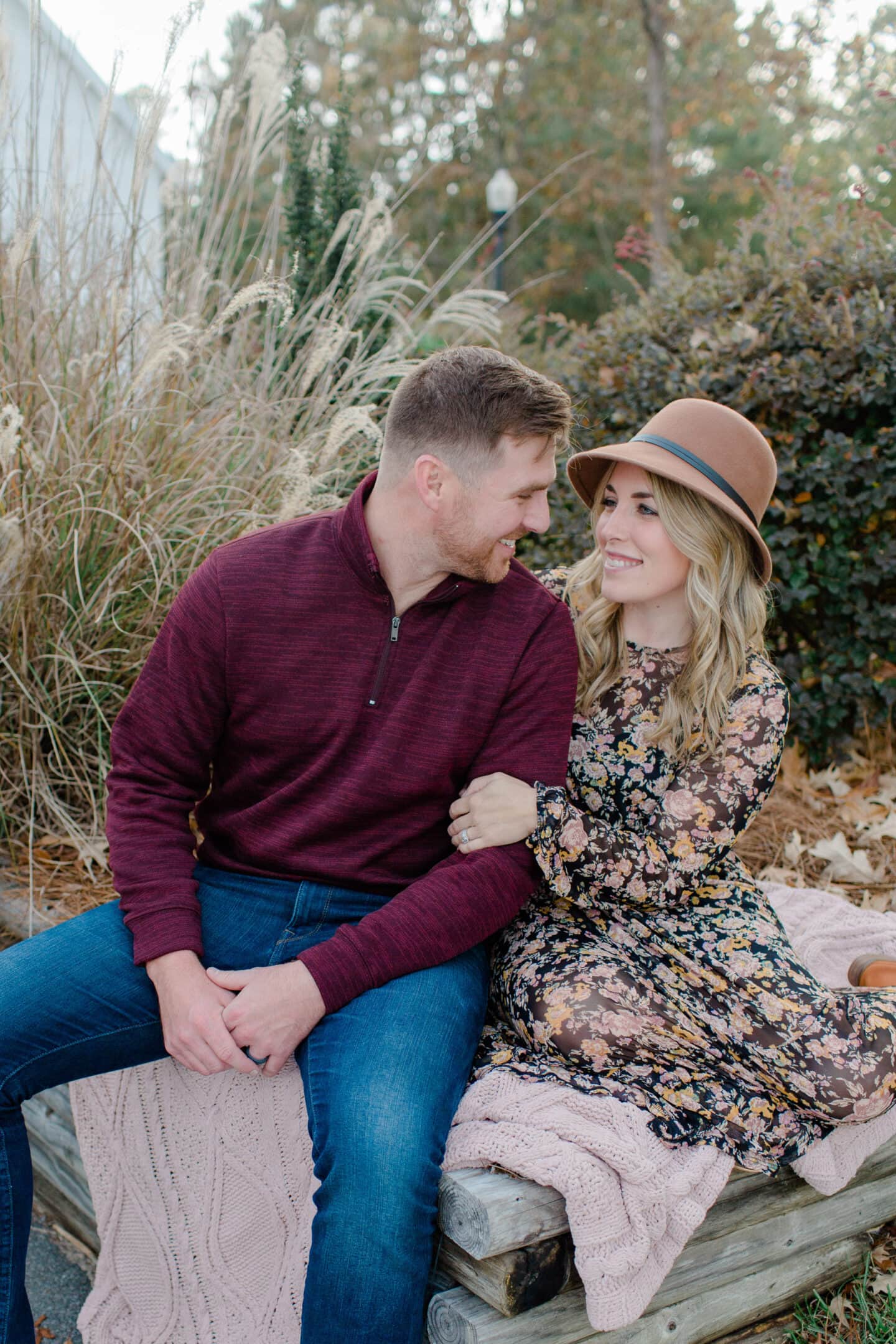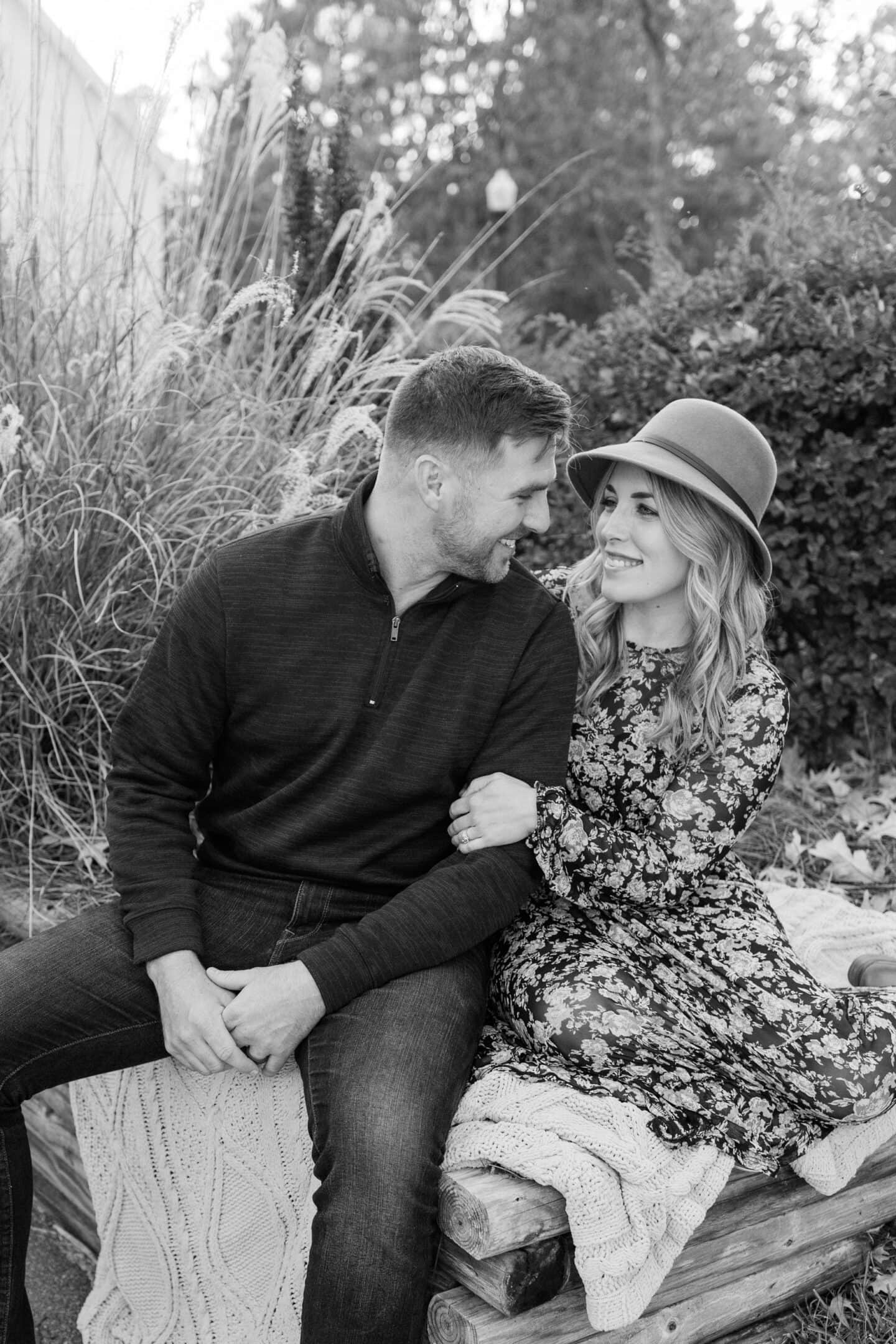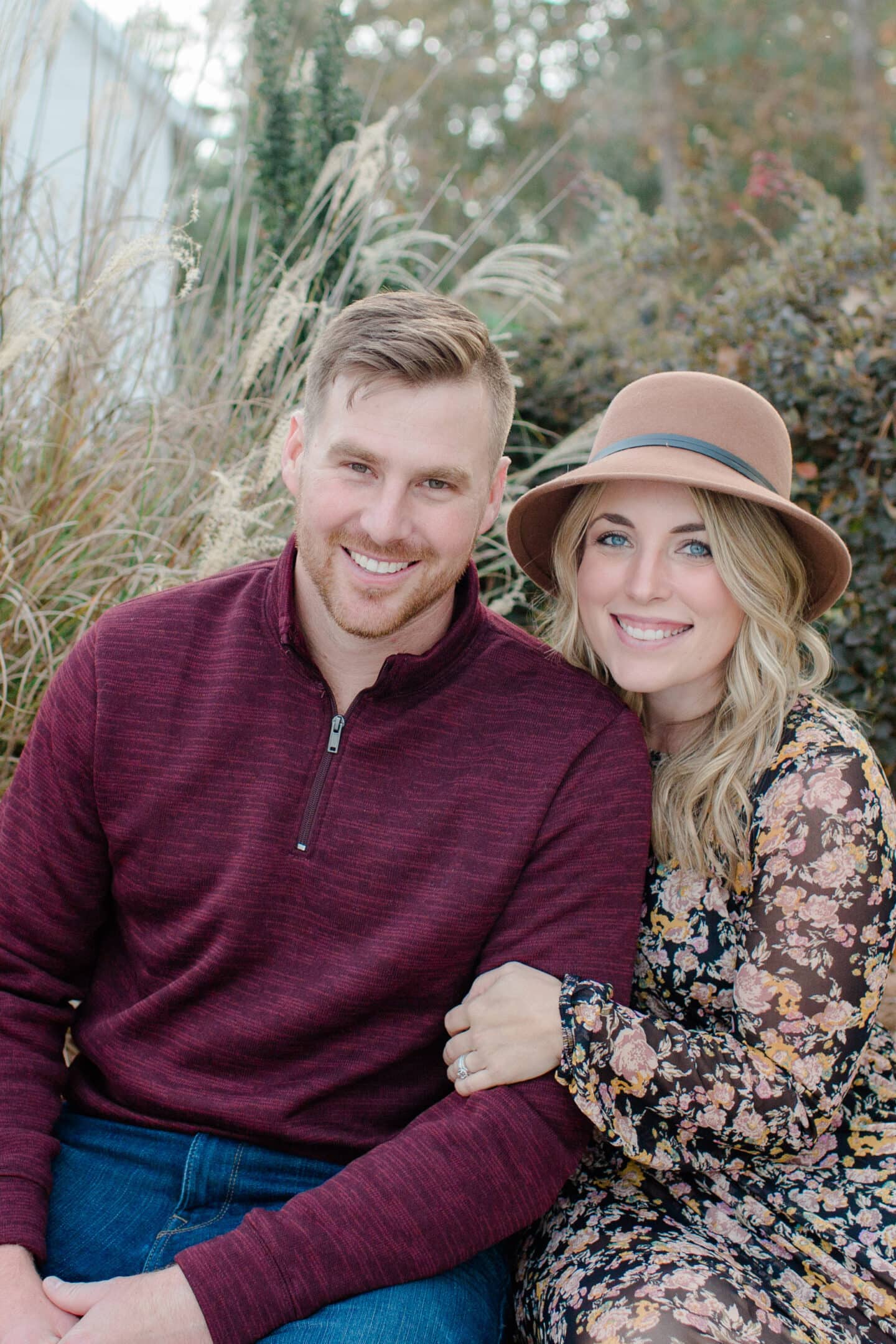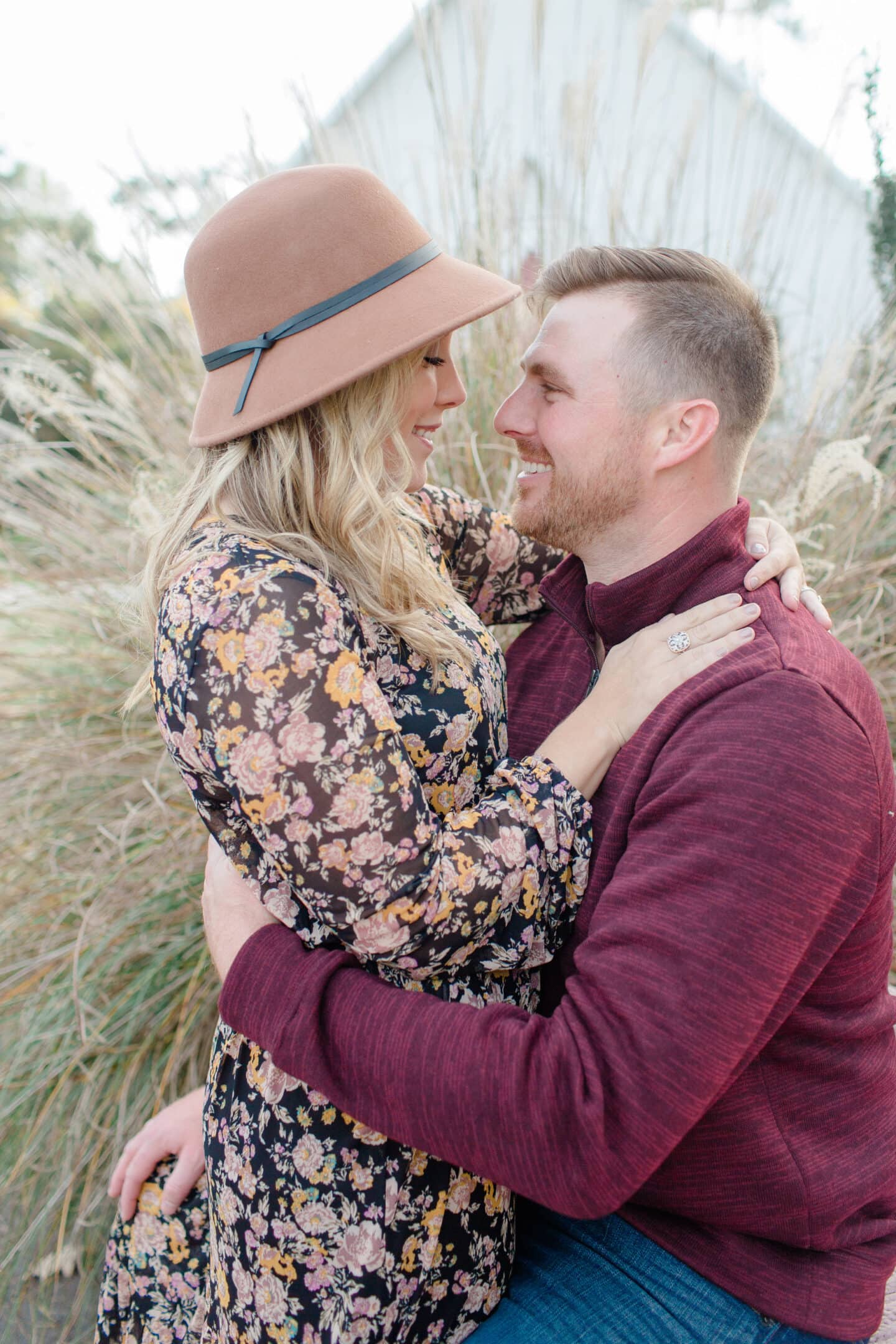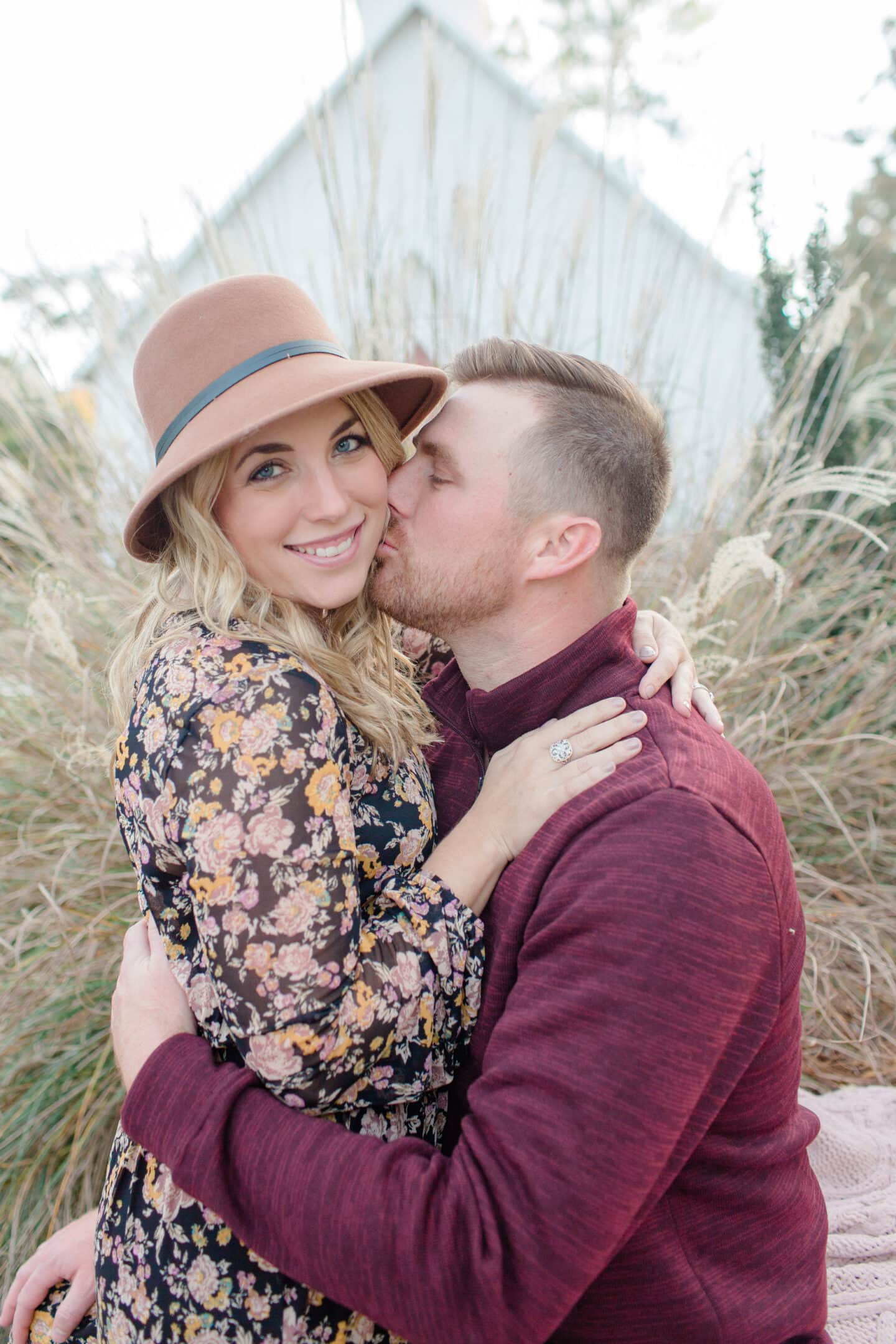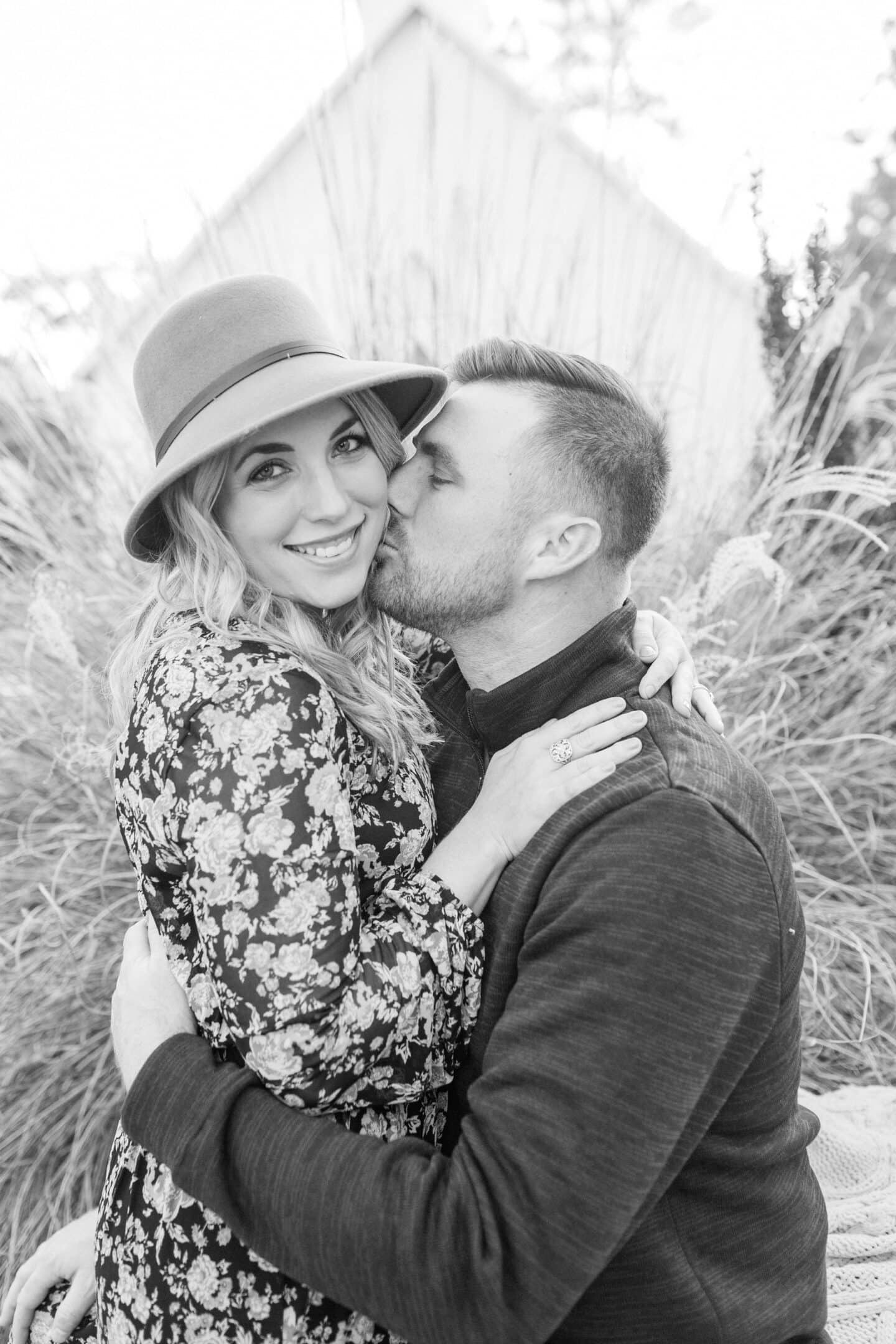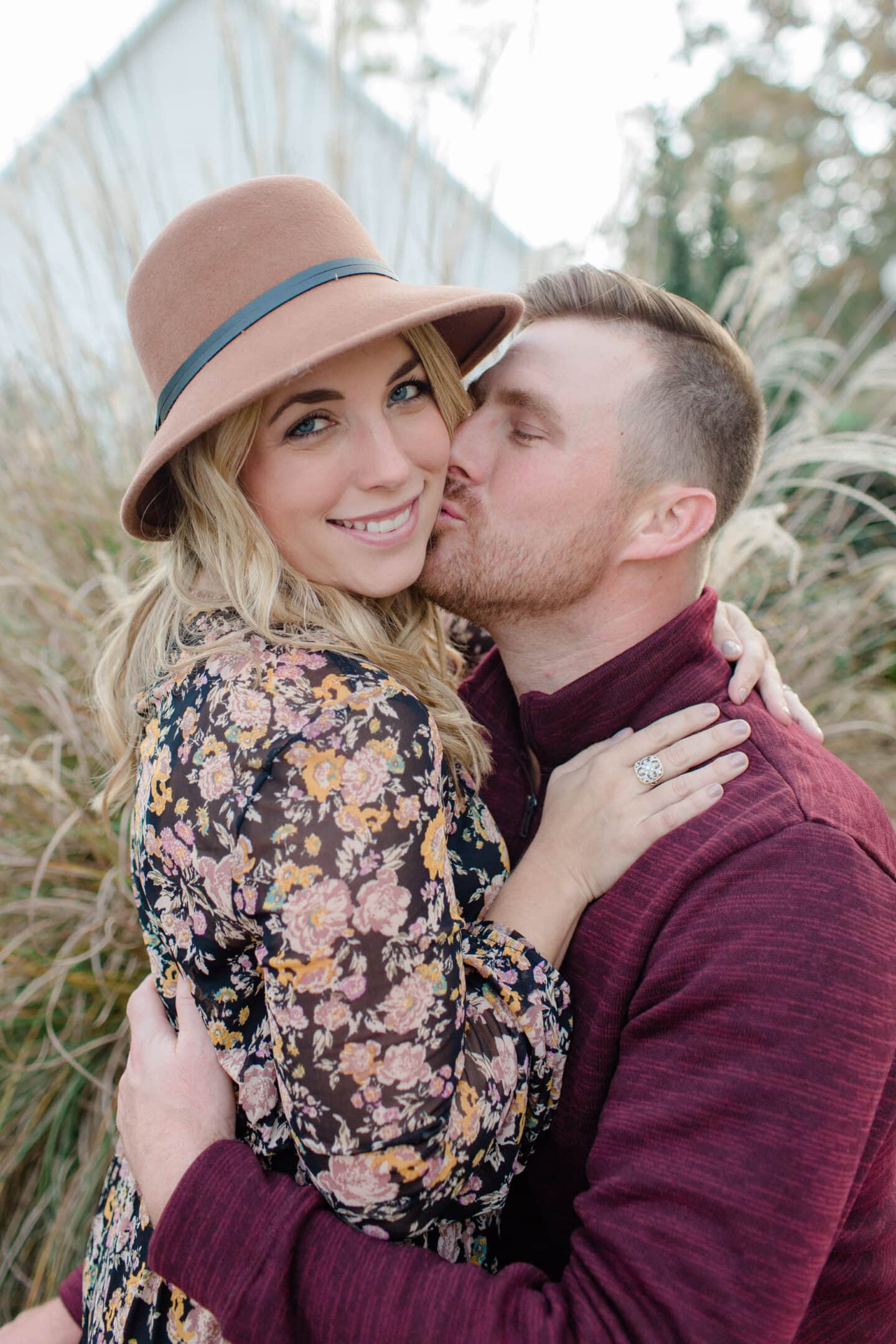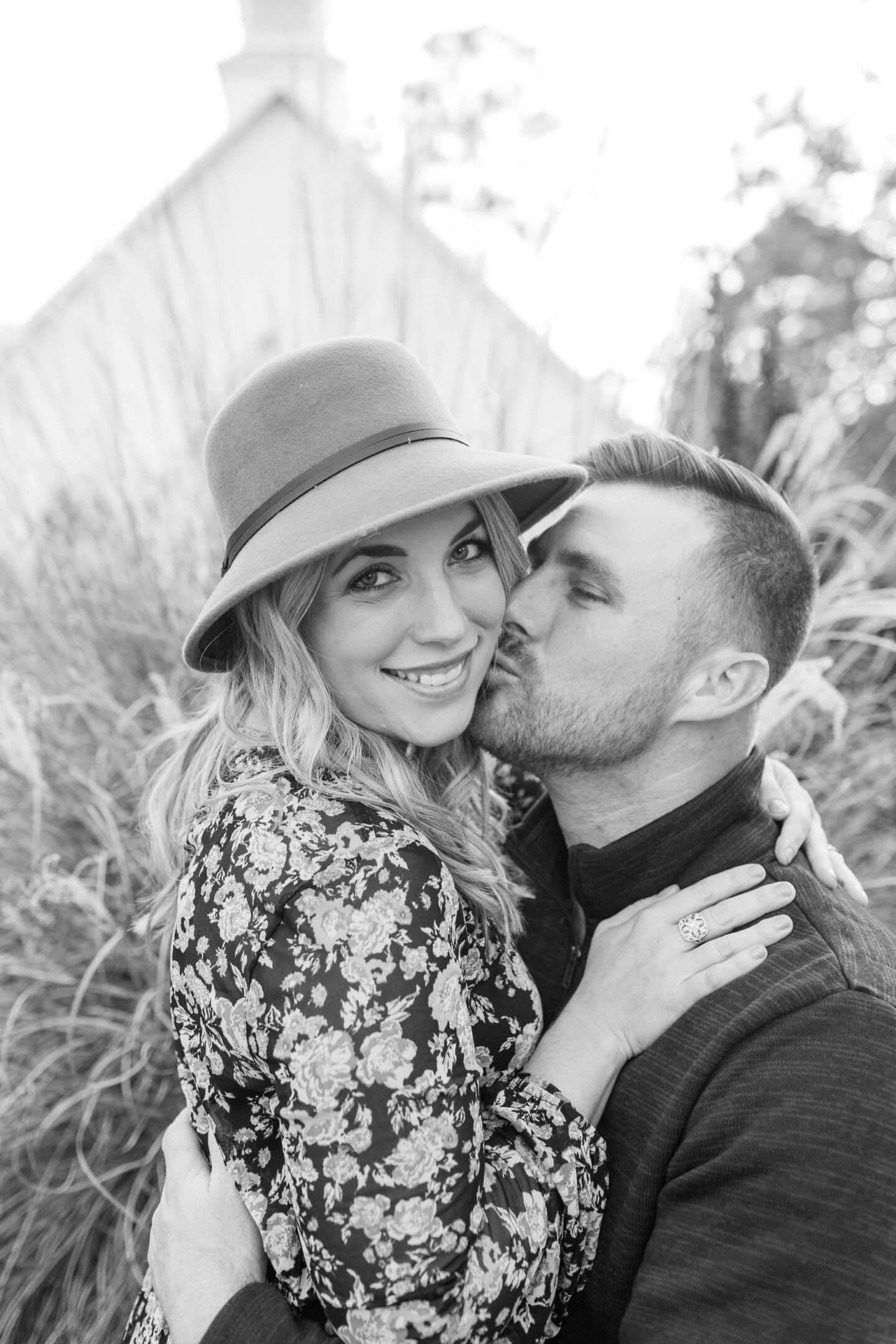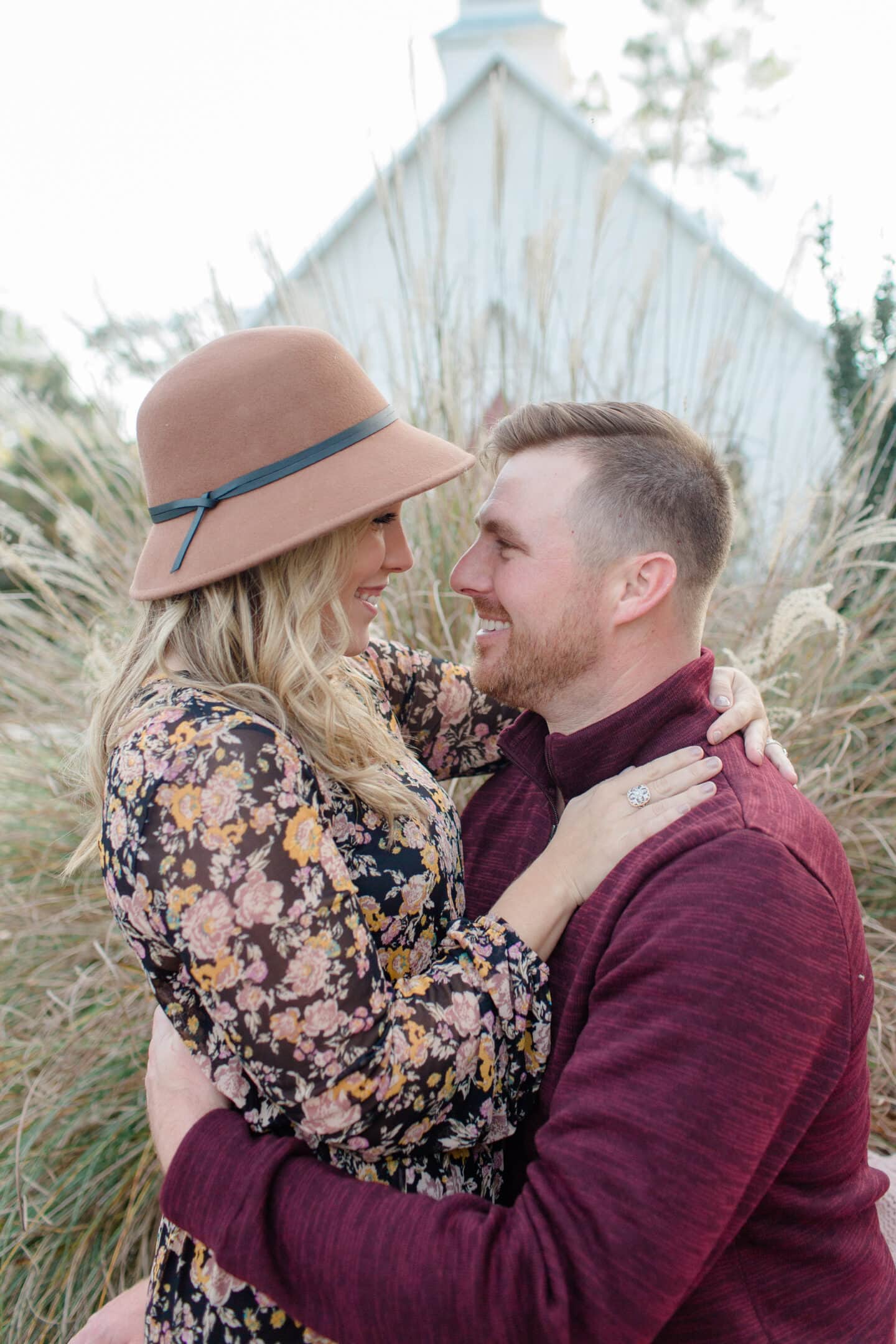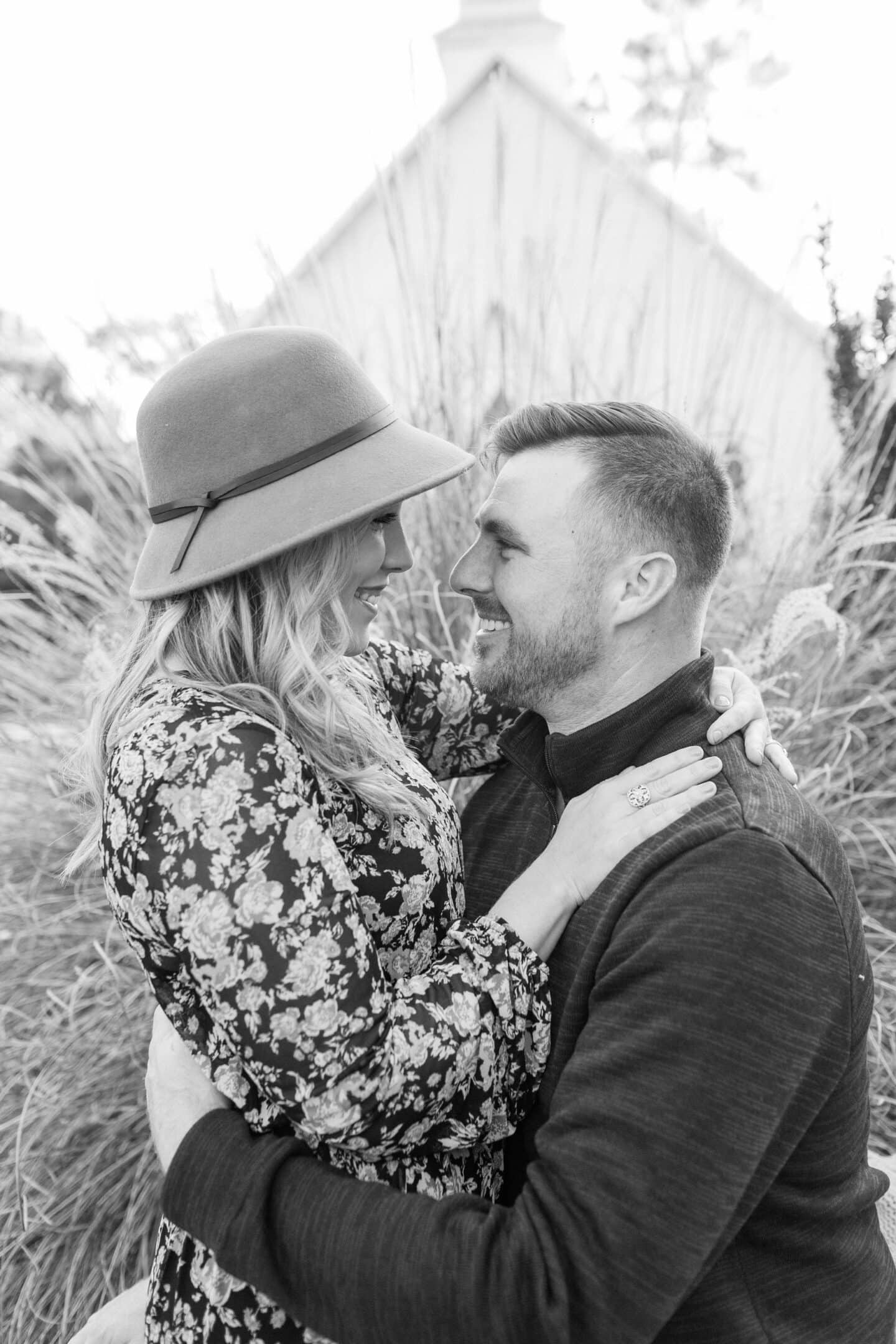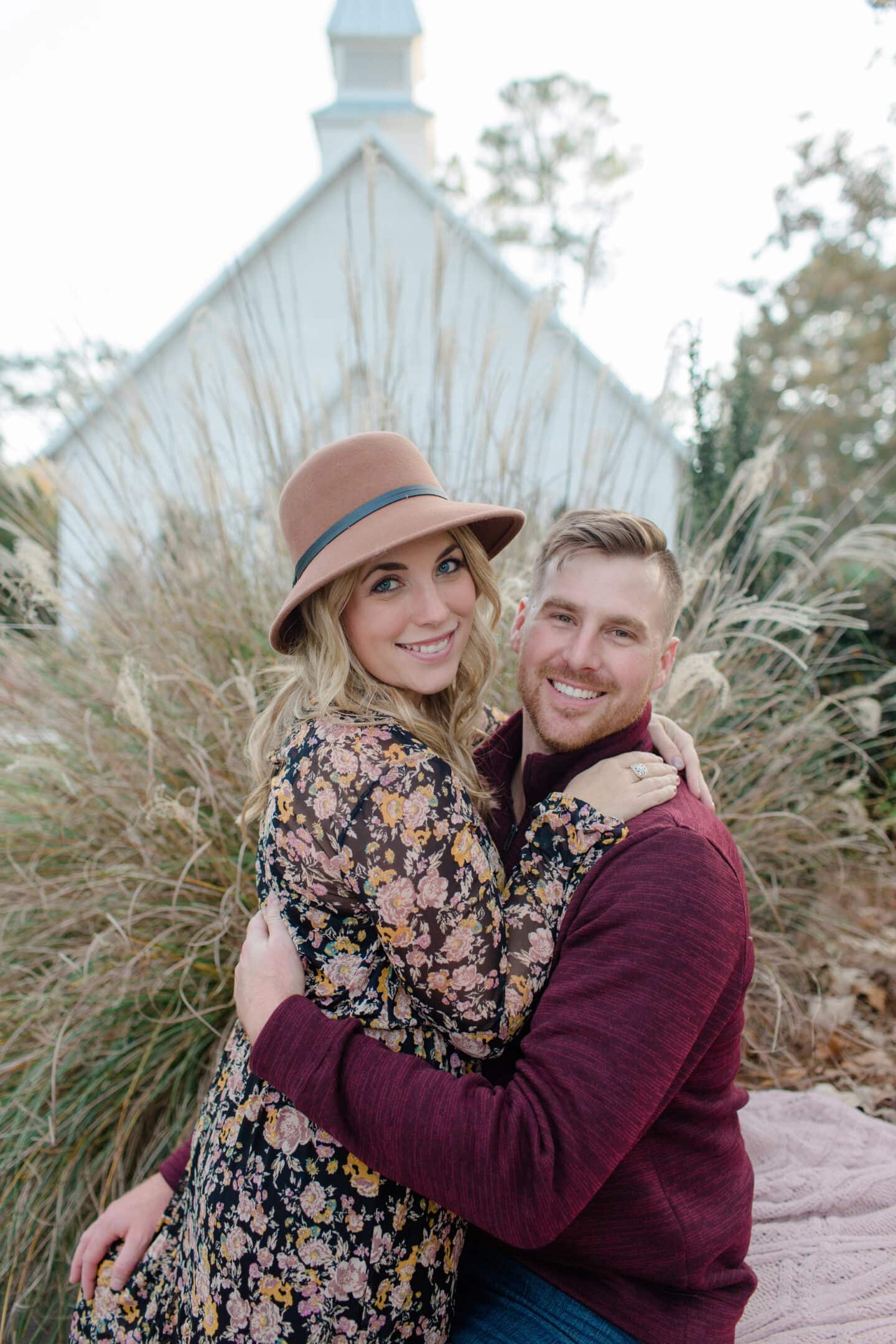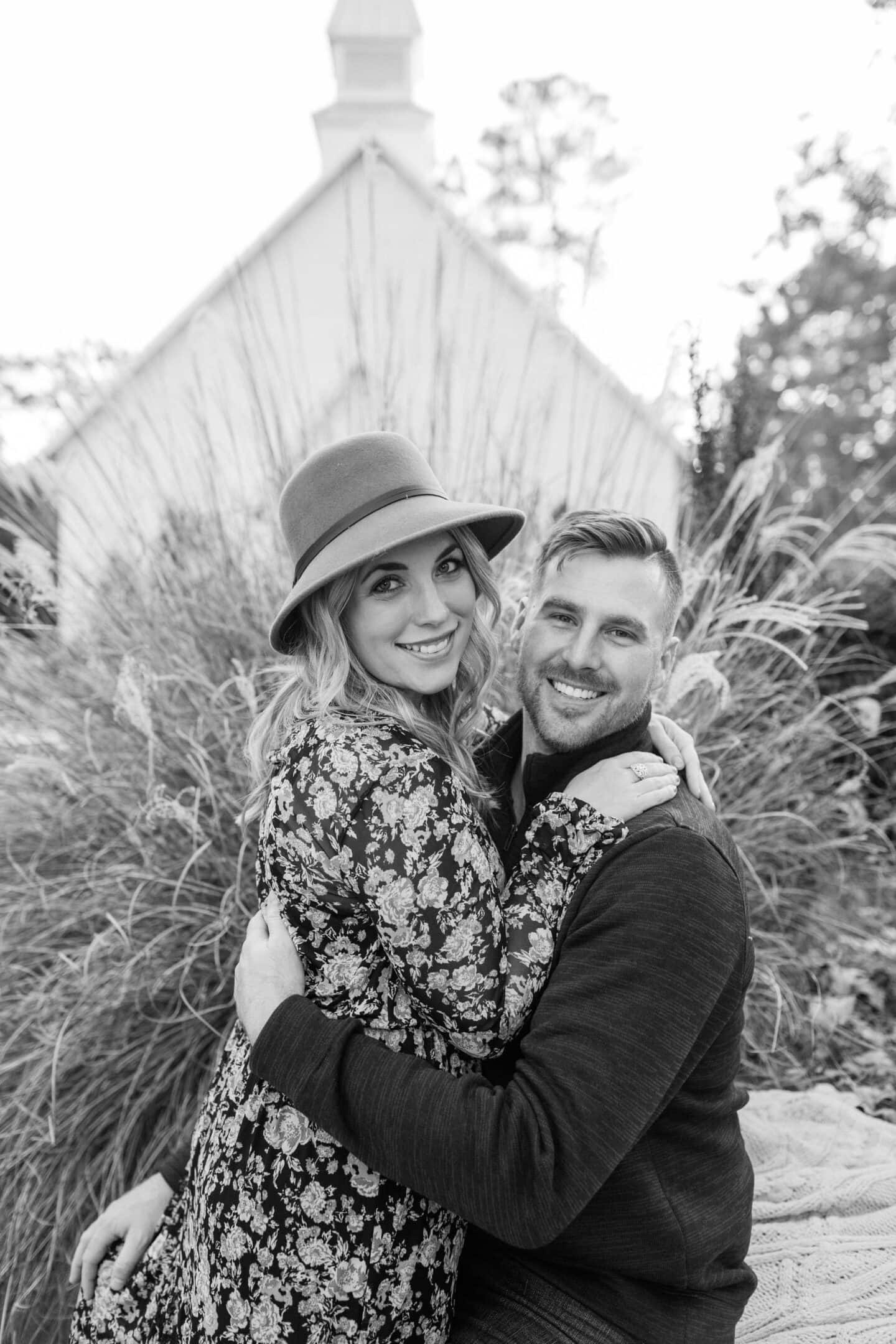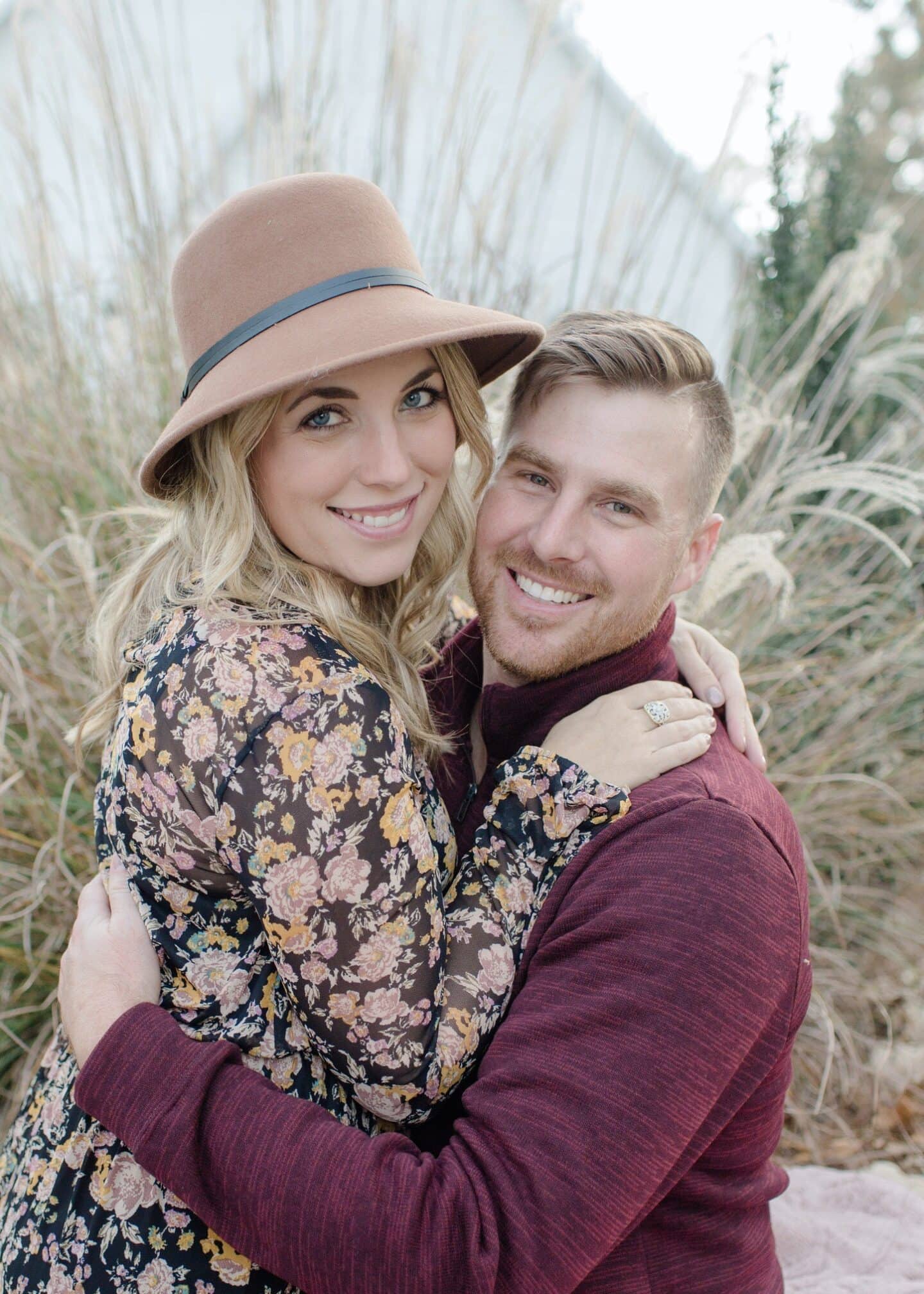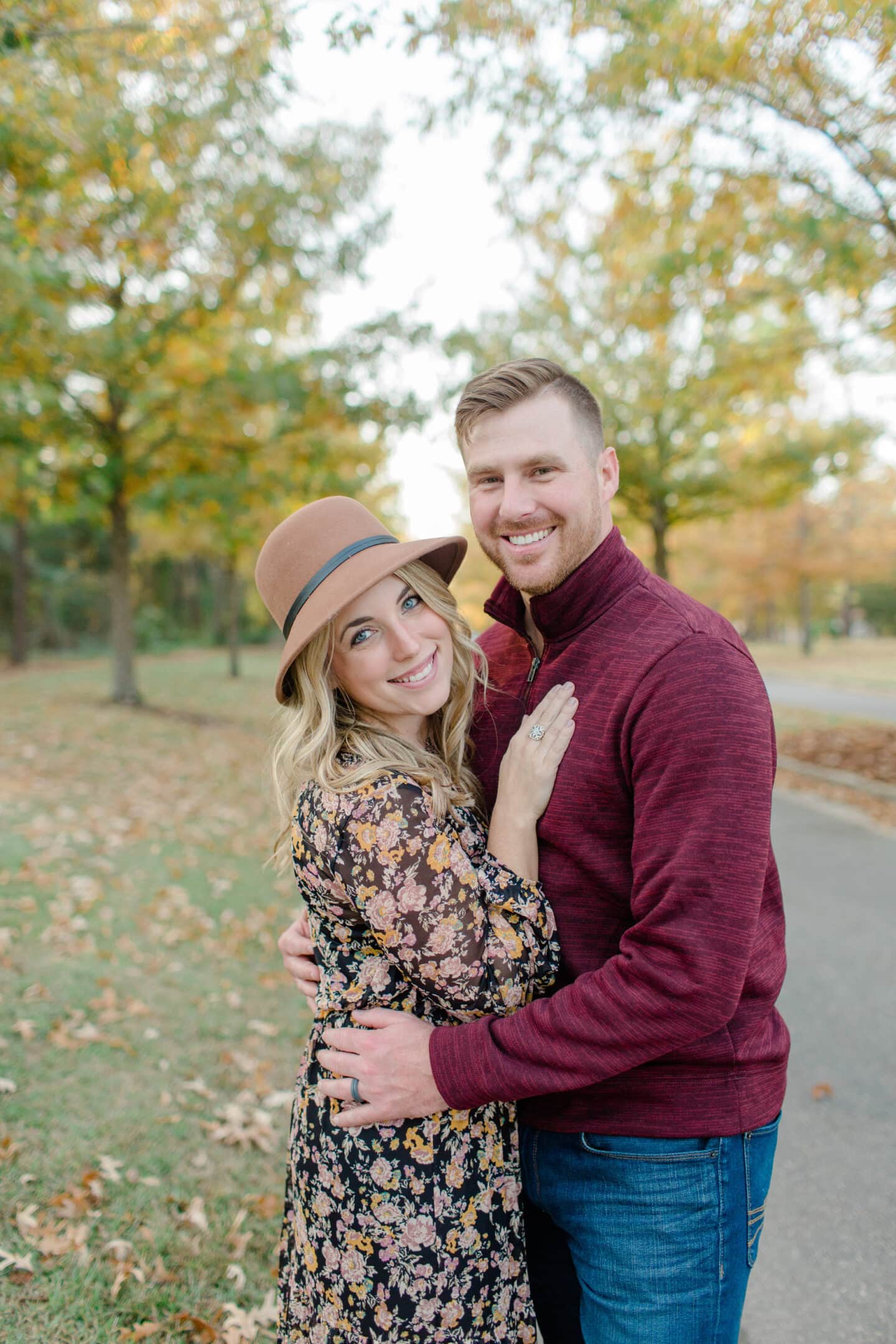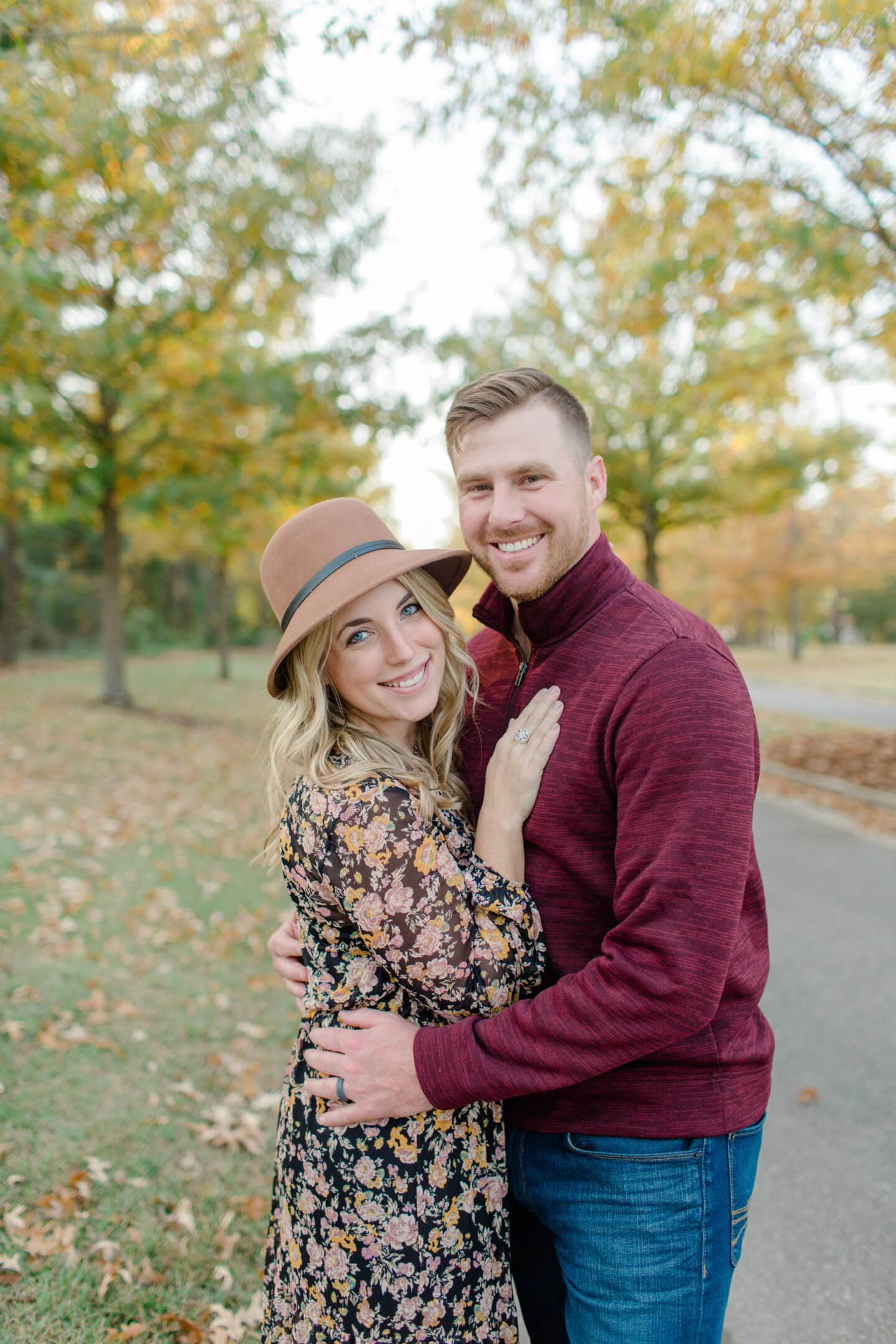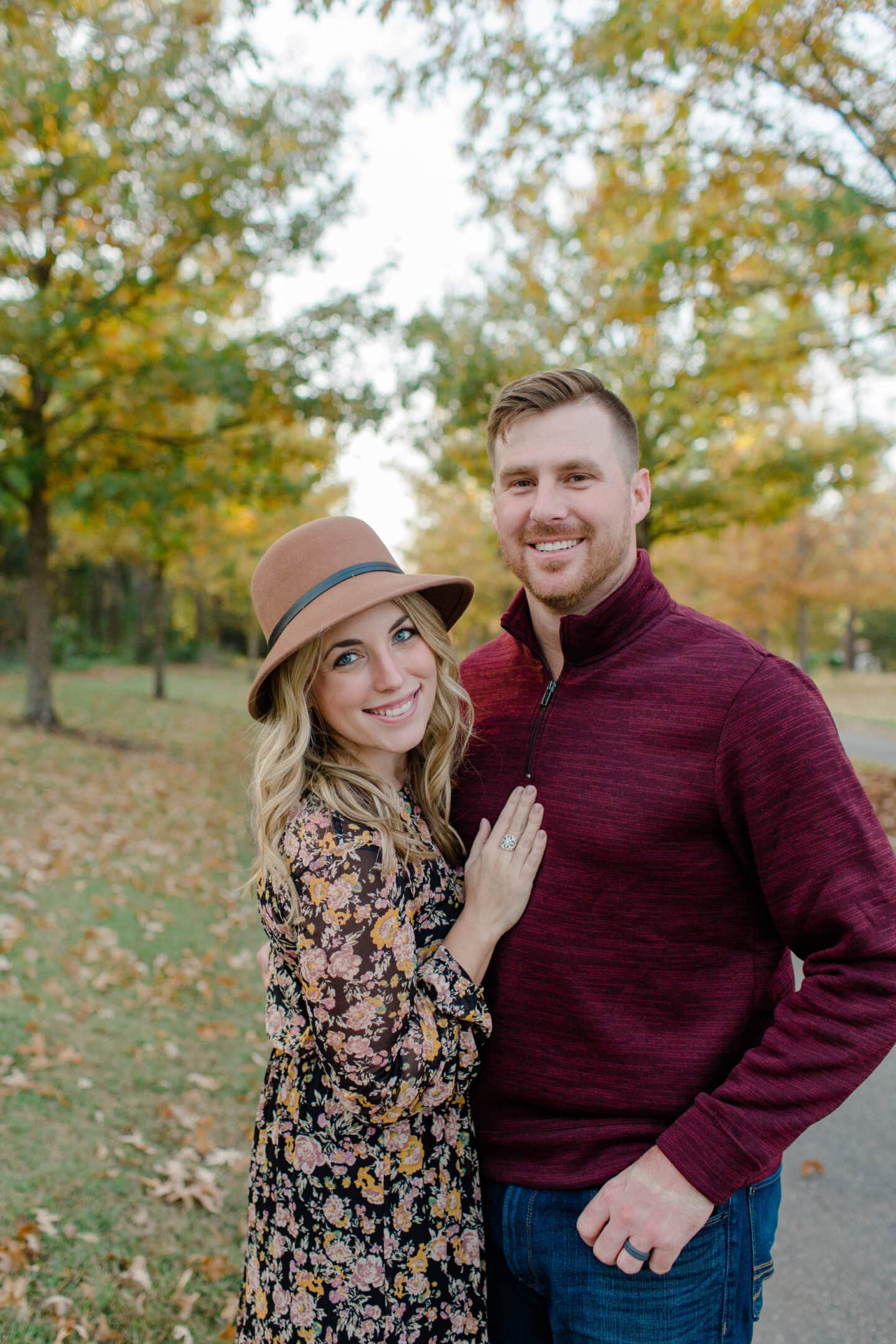 Siblings
I love the love my babies have for each other!
I also love how dang obedient the older three are…it's TOUGH to get Spear in a photo and it's HUGE that the older kids will keep on smiling and being "picture ready" while we get Spear in there somehow!
Of course a lot of times it ends up with the older kids having that forced smile but hey it WORKS 😉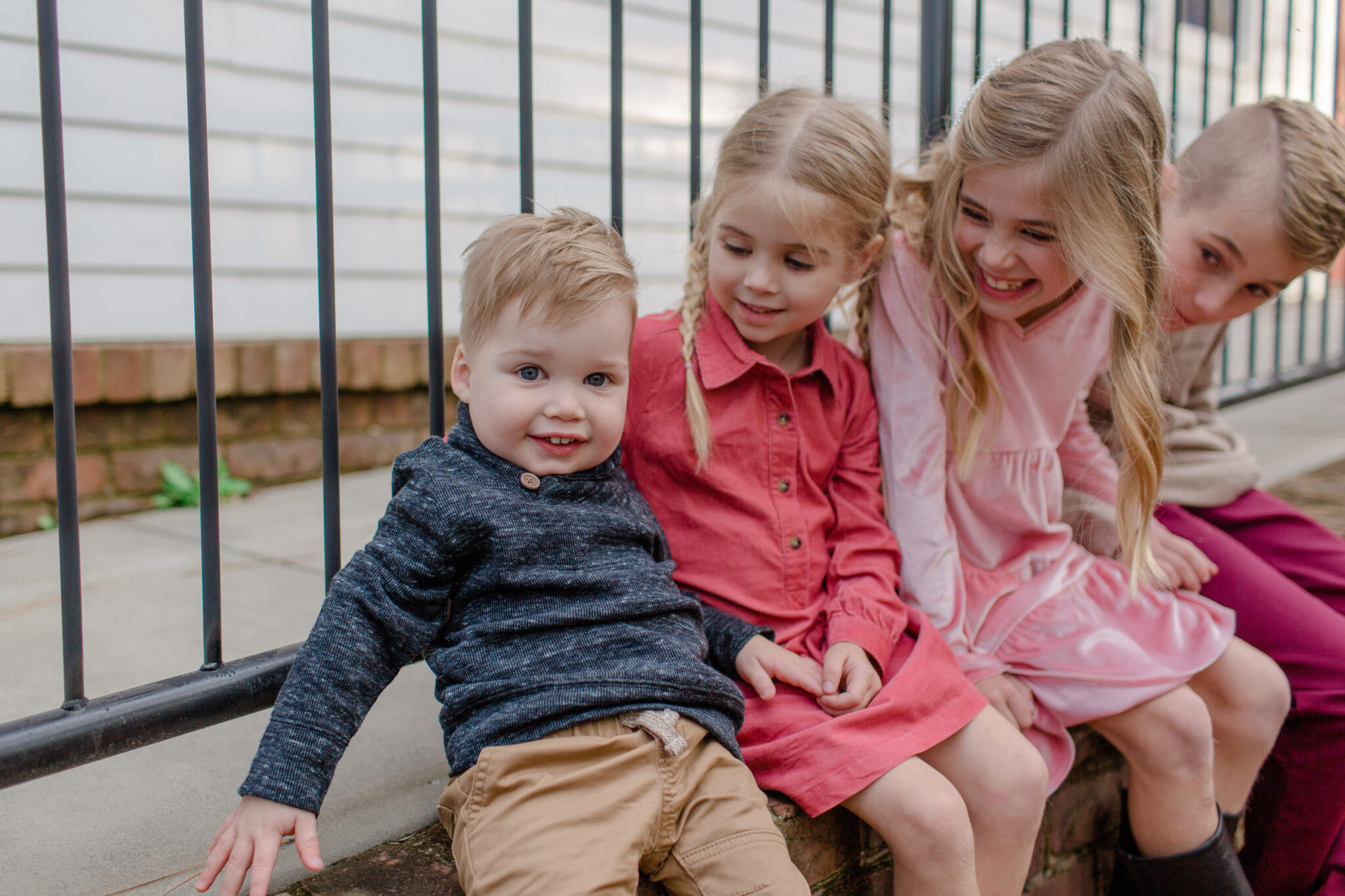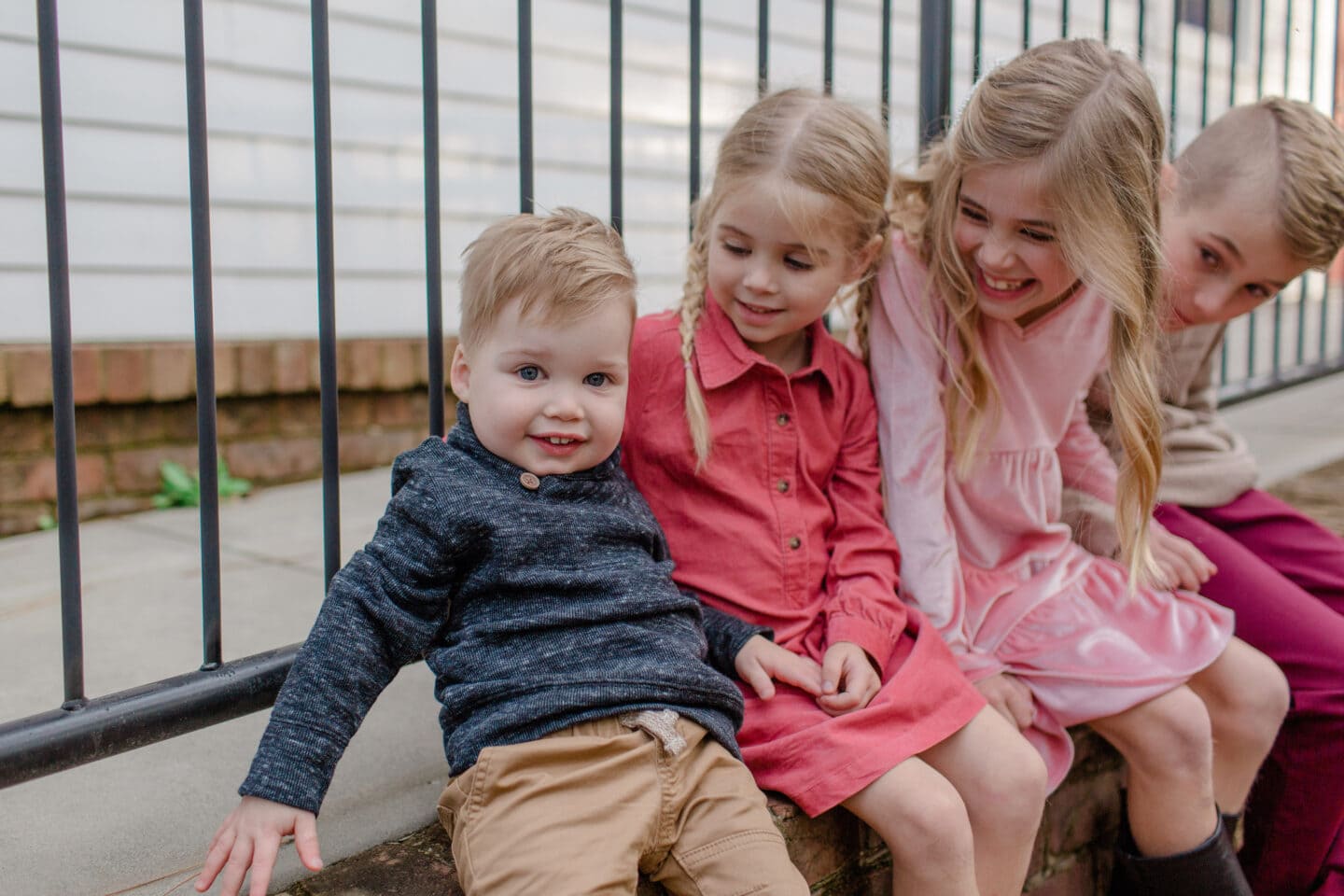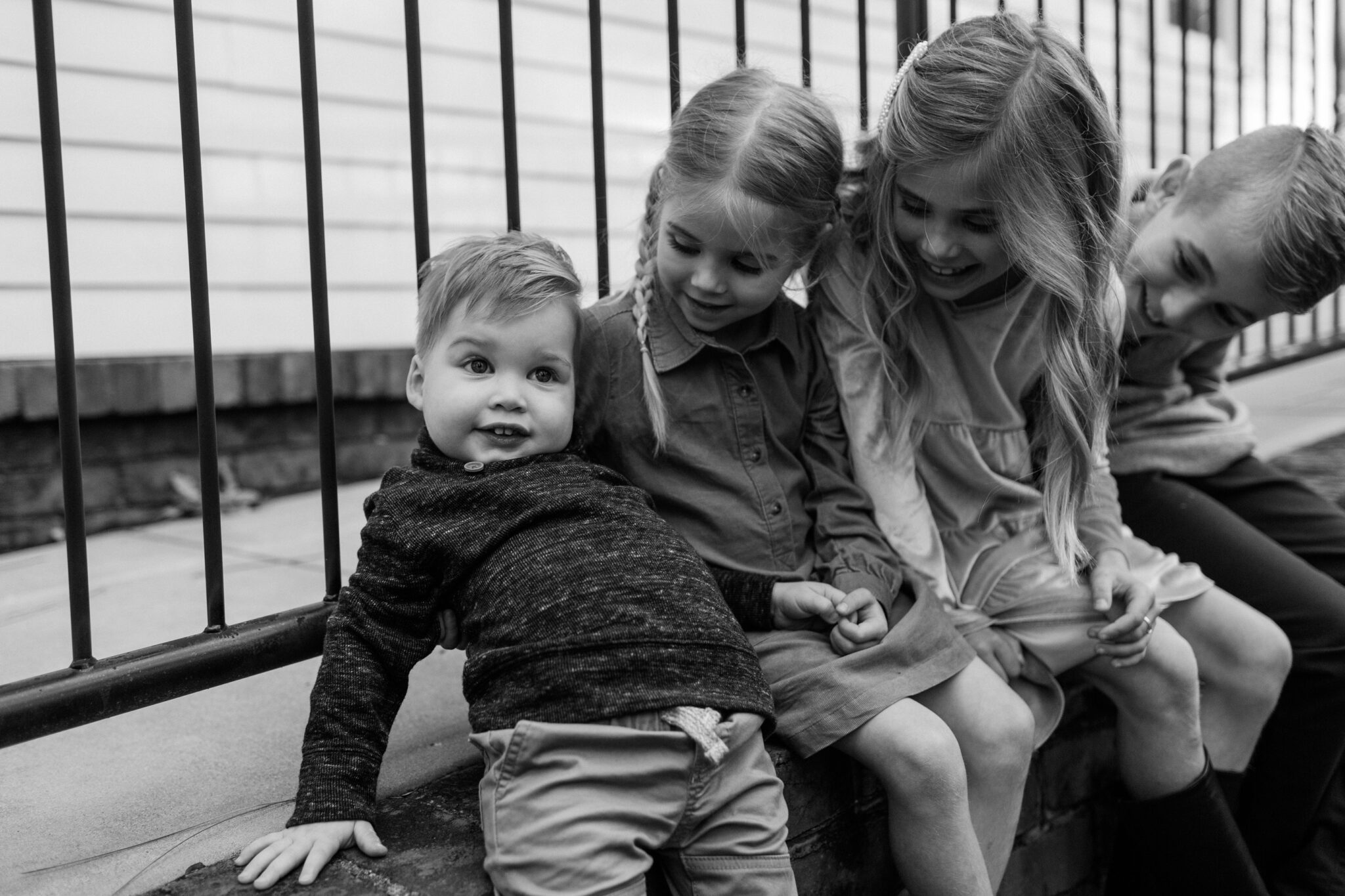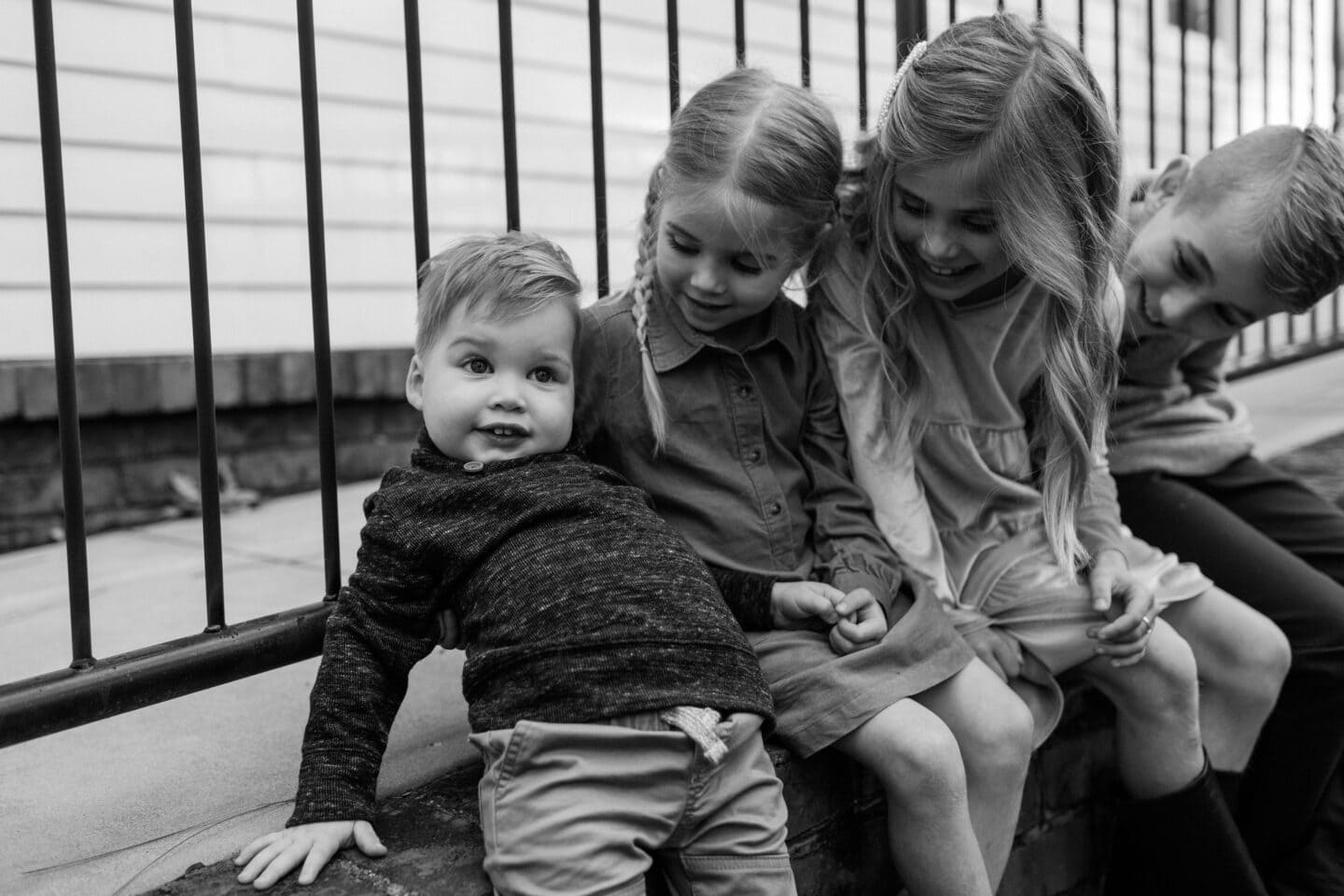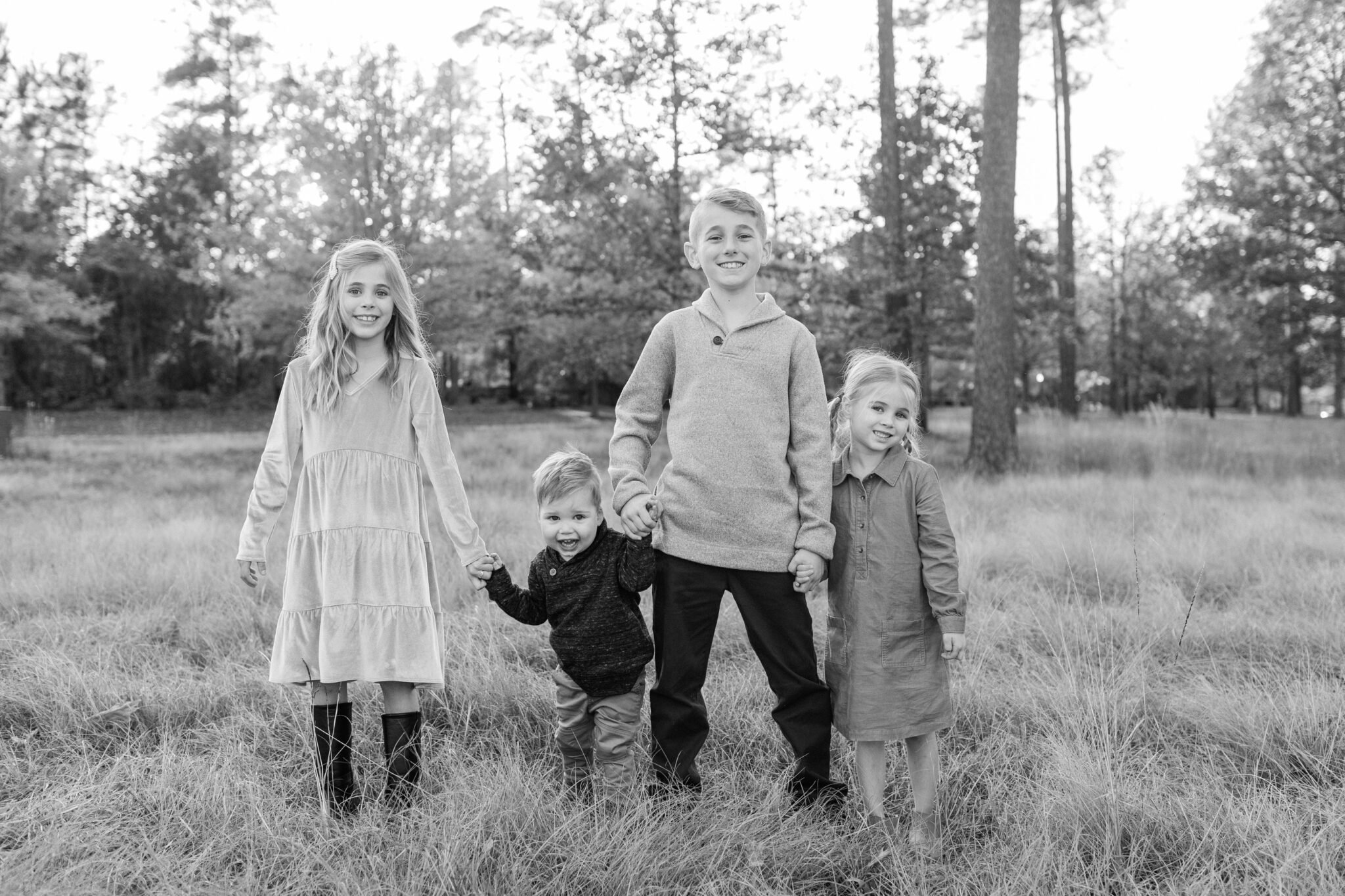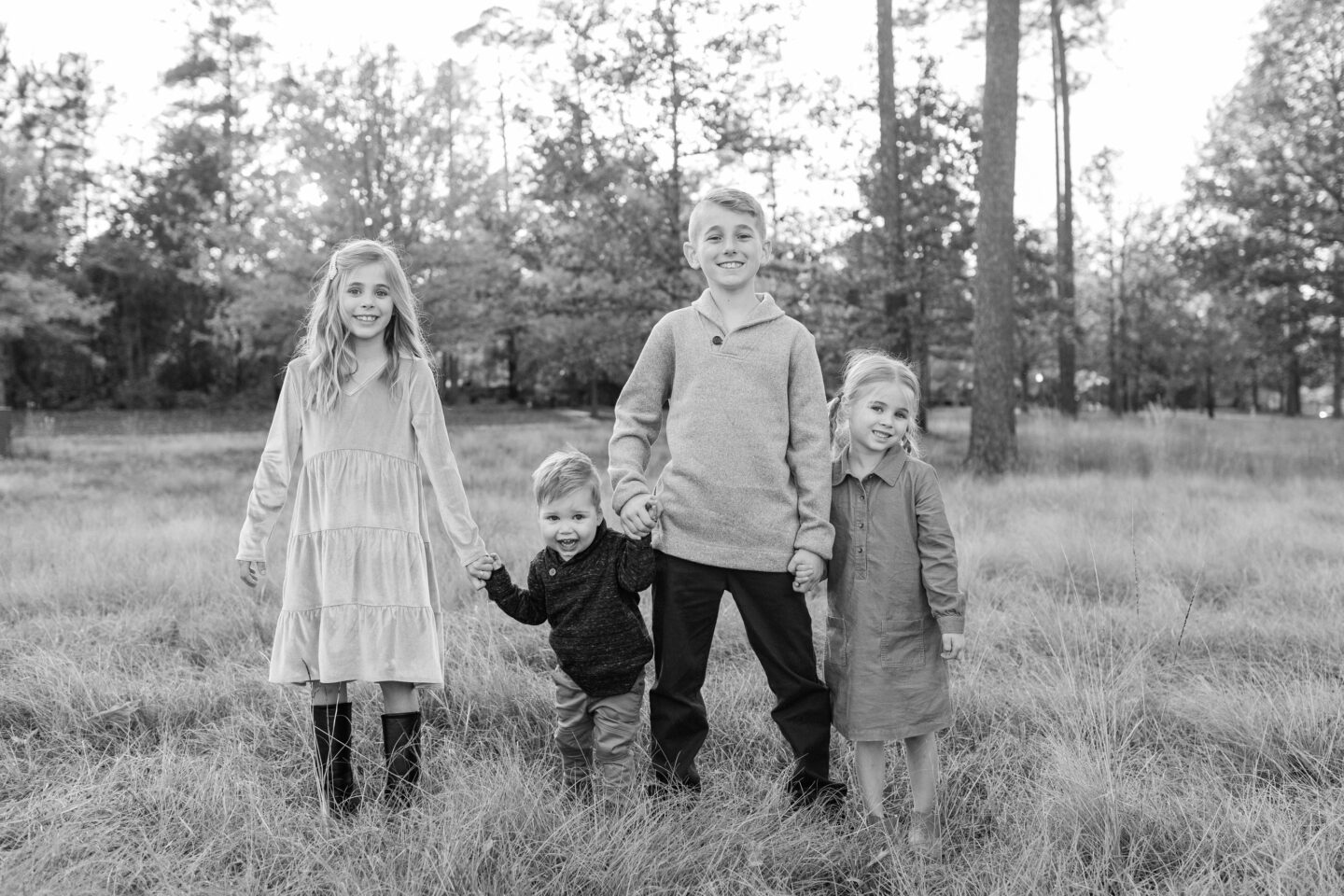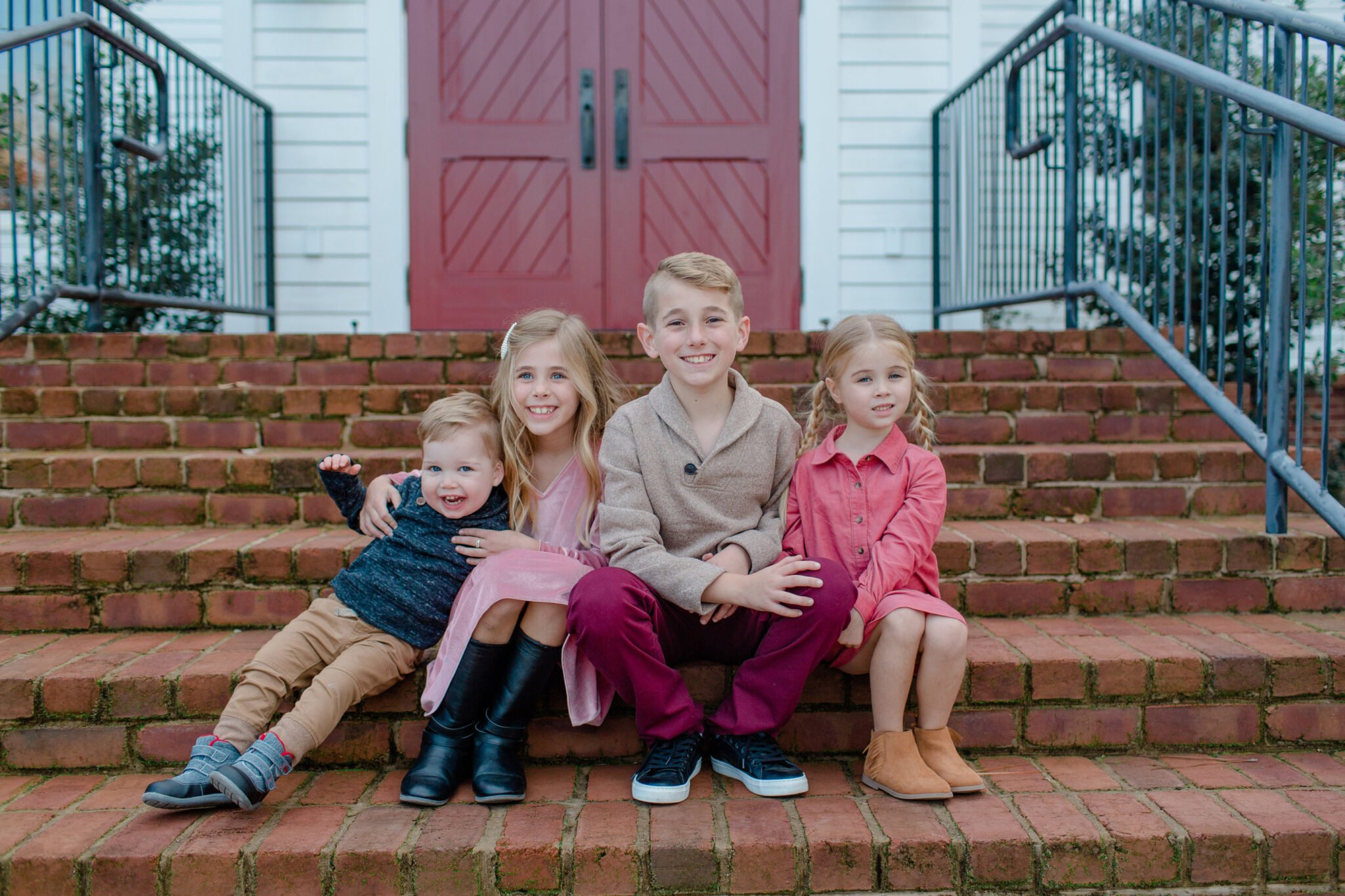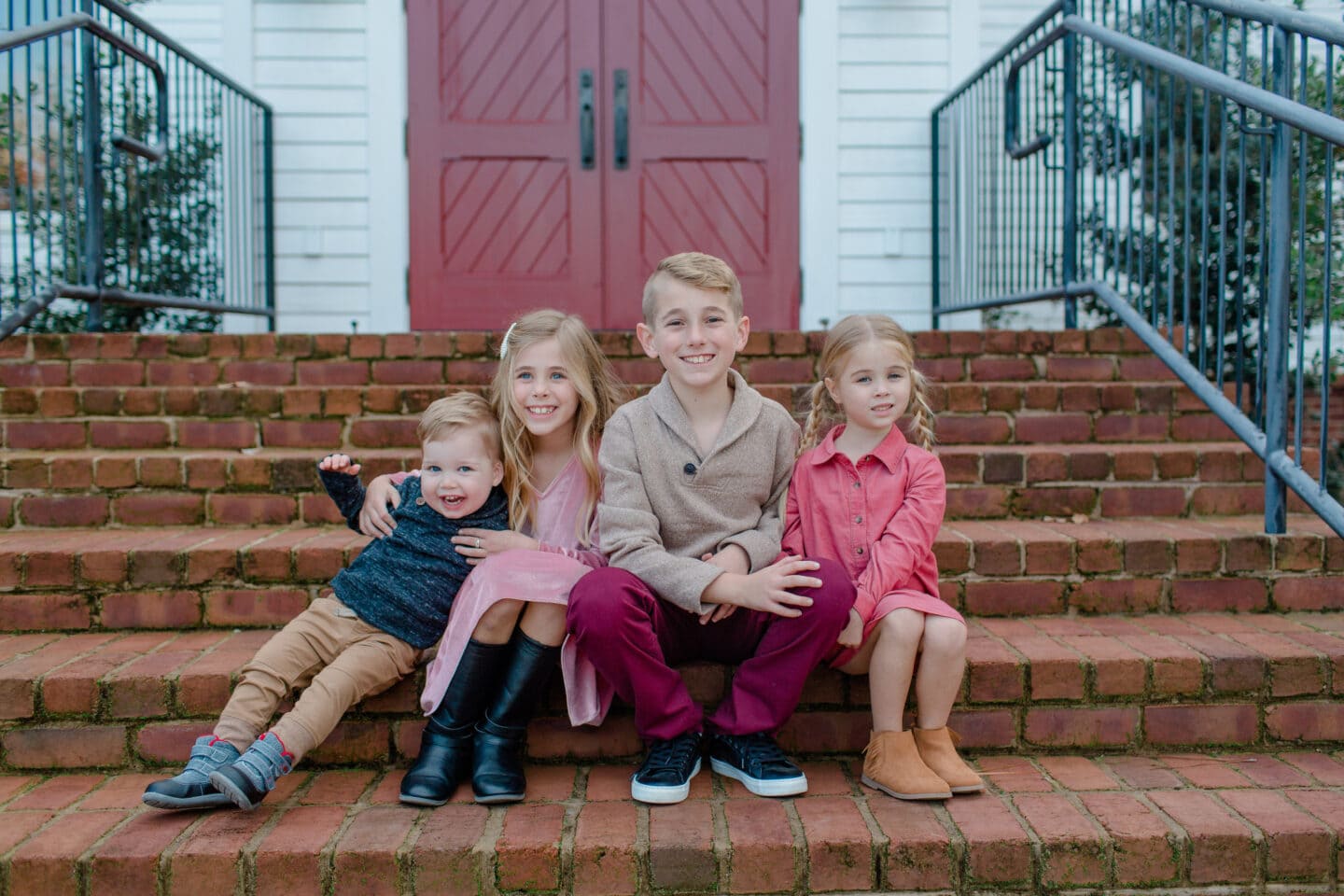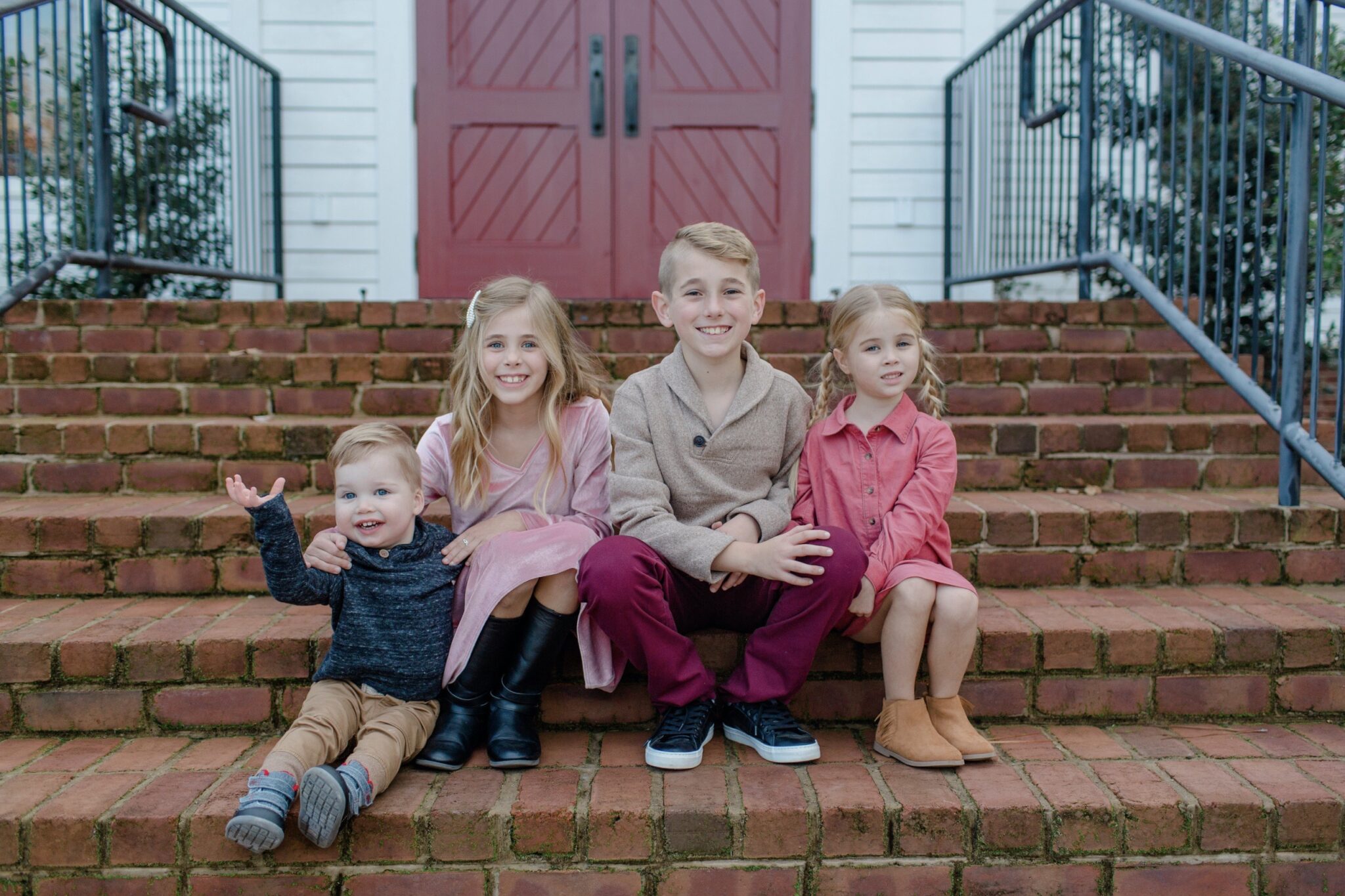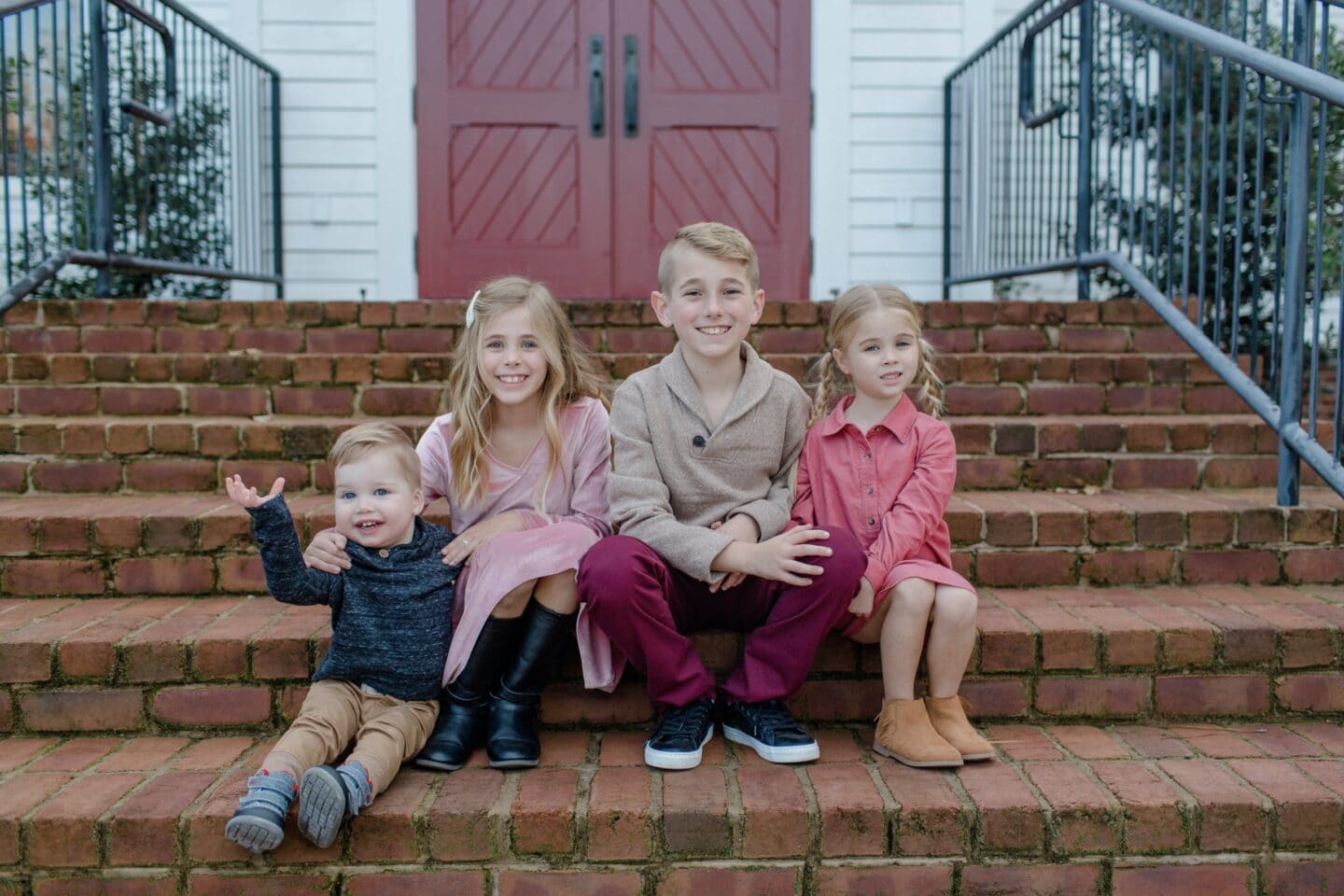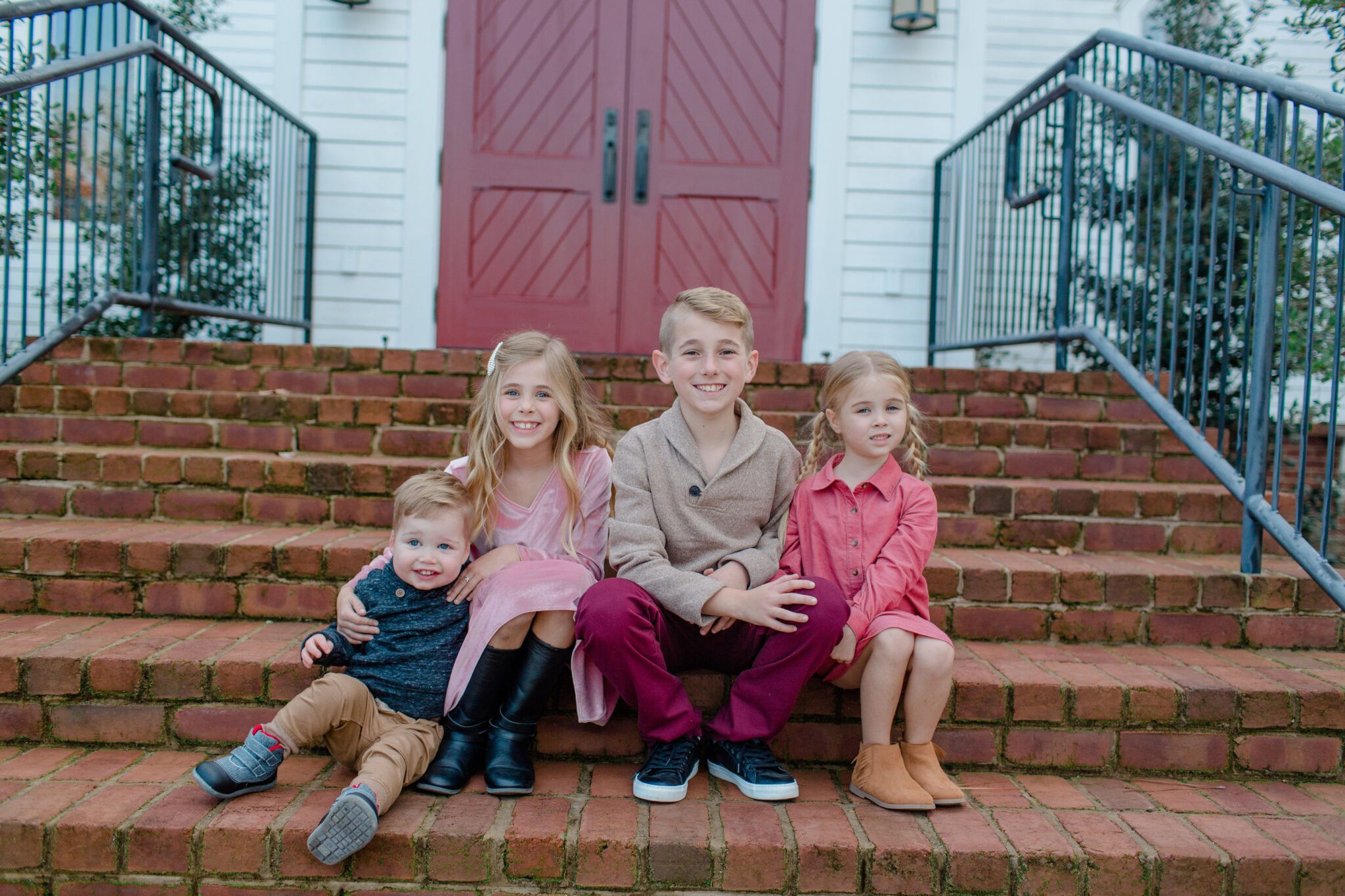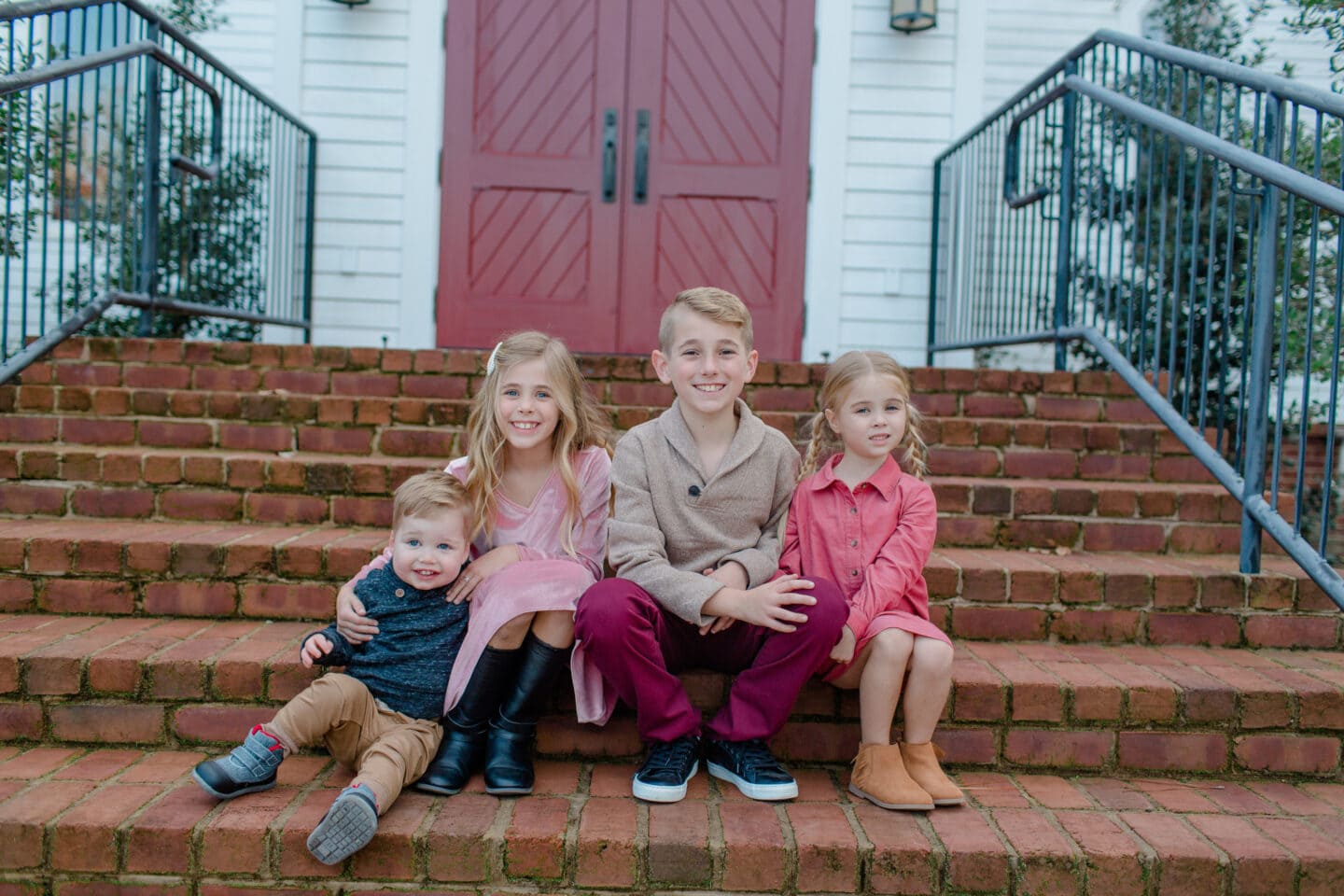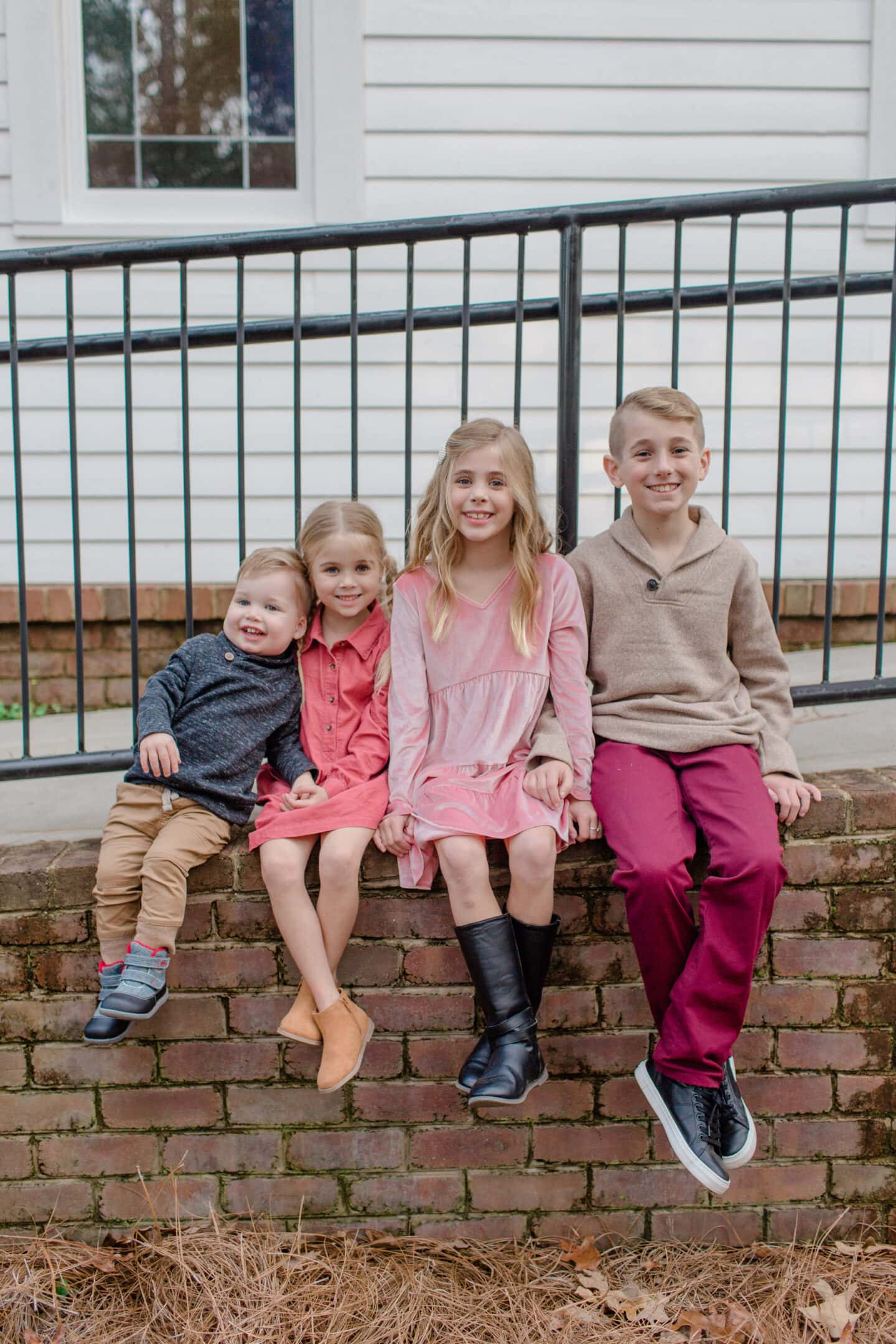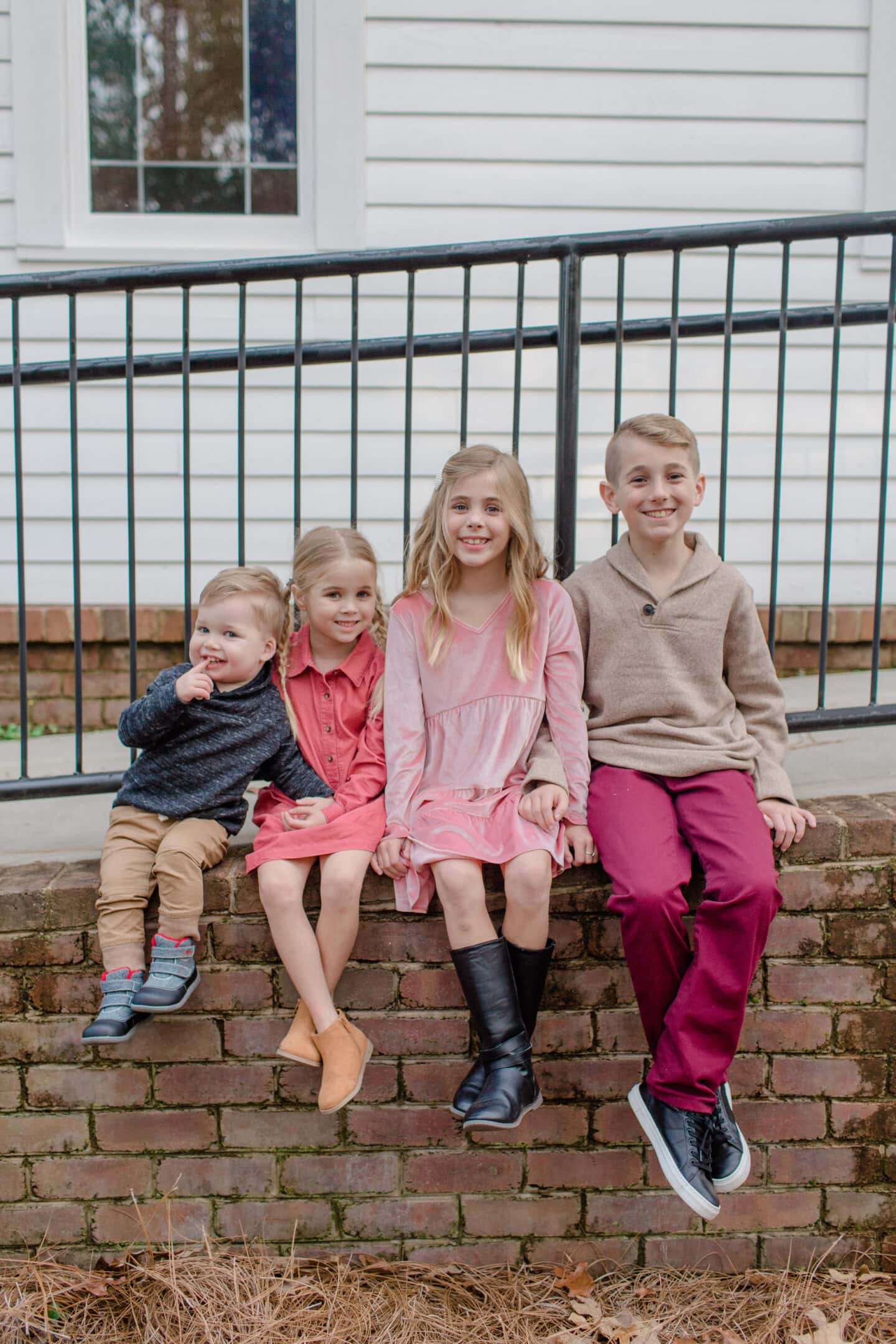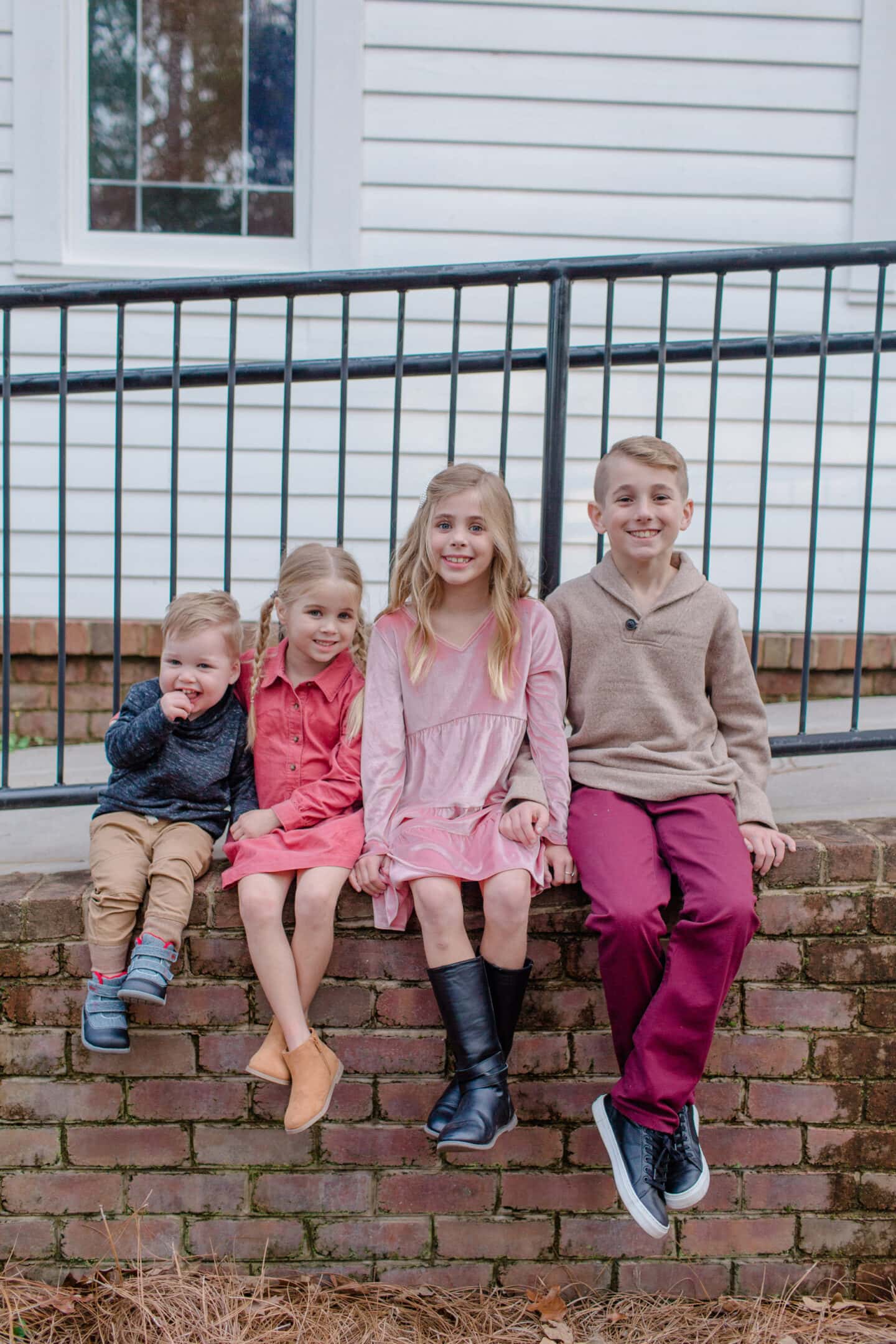 Sisters
Oh my heart. These images make me smile SO BIG.
Having sisters is the sweetest bond and you can just SEE it in their eyes and smiles – they adore each other!
I bet next year Spear will be able to handle brother pics too and I can't wait for it 😉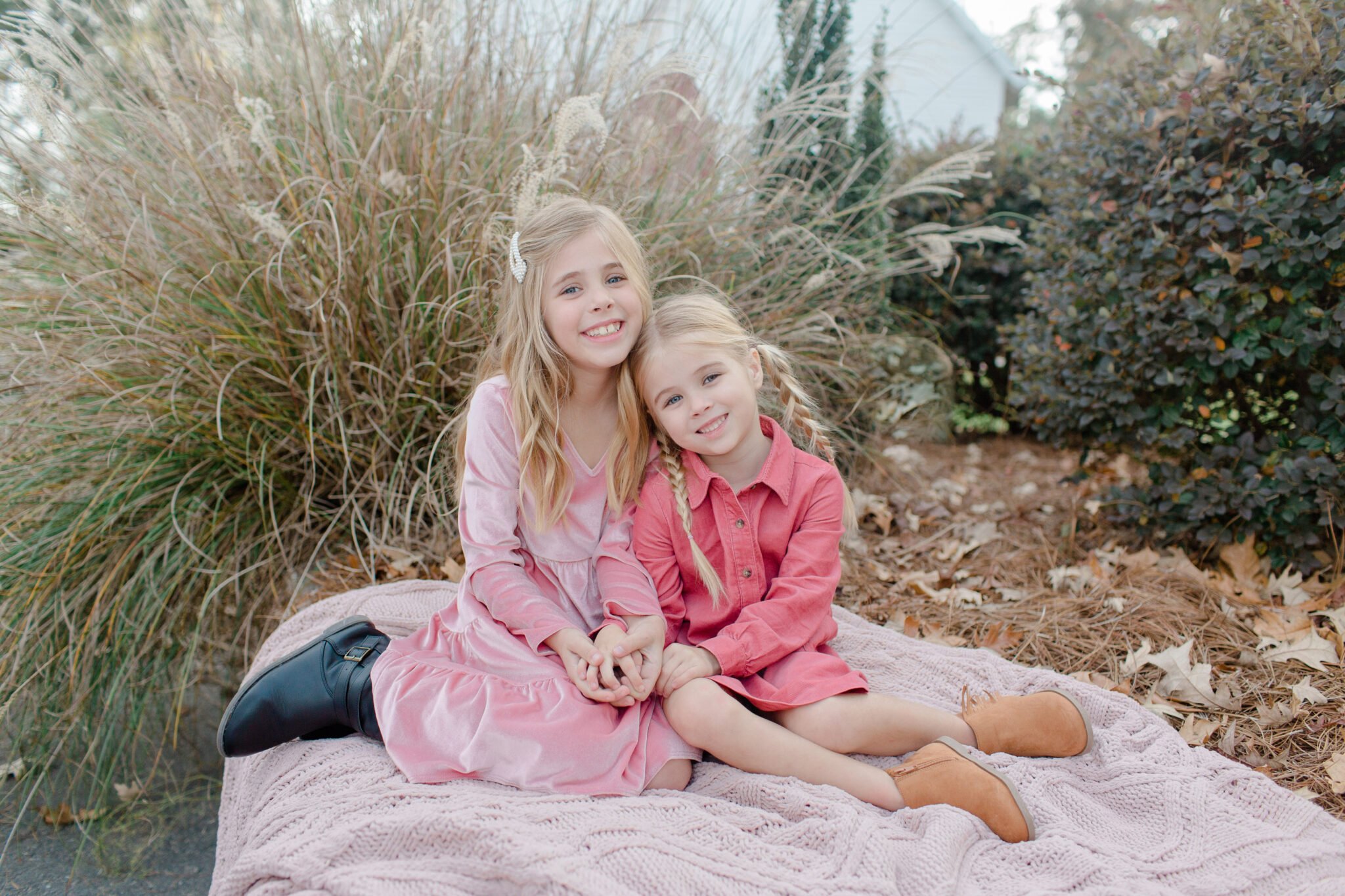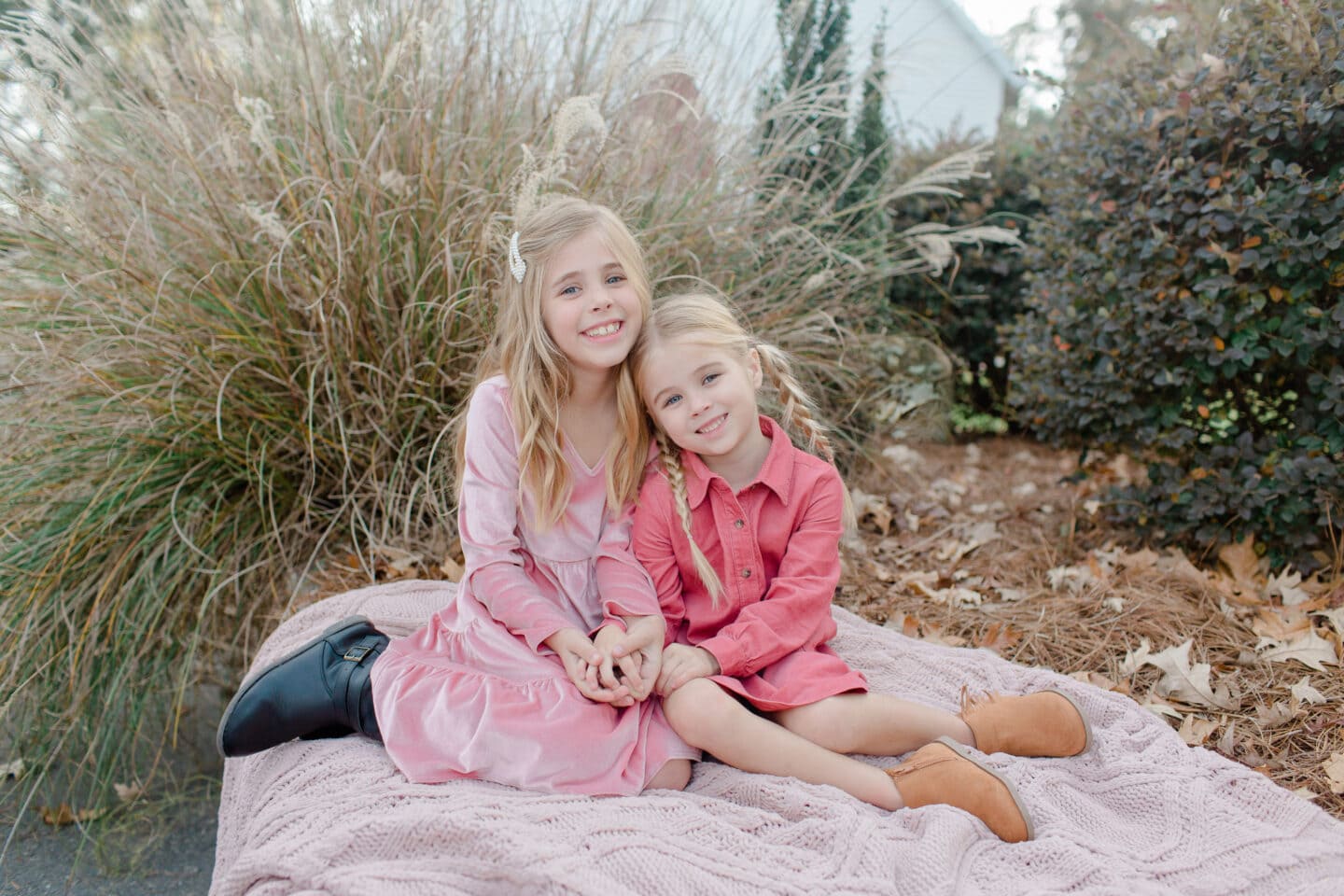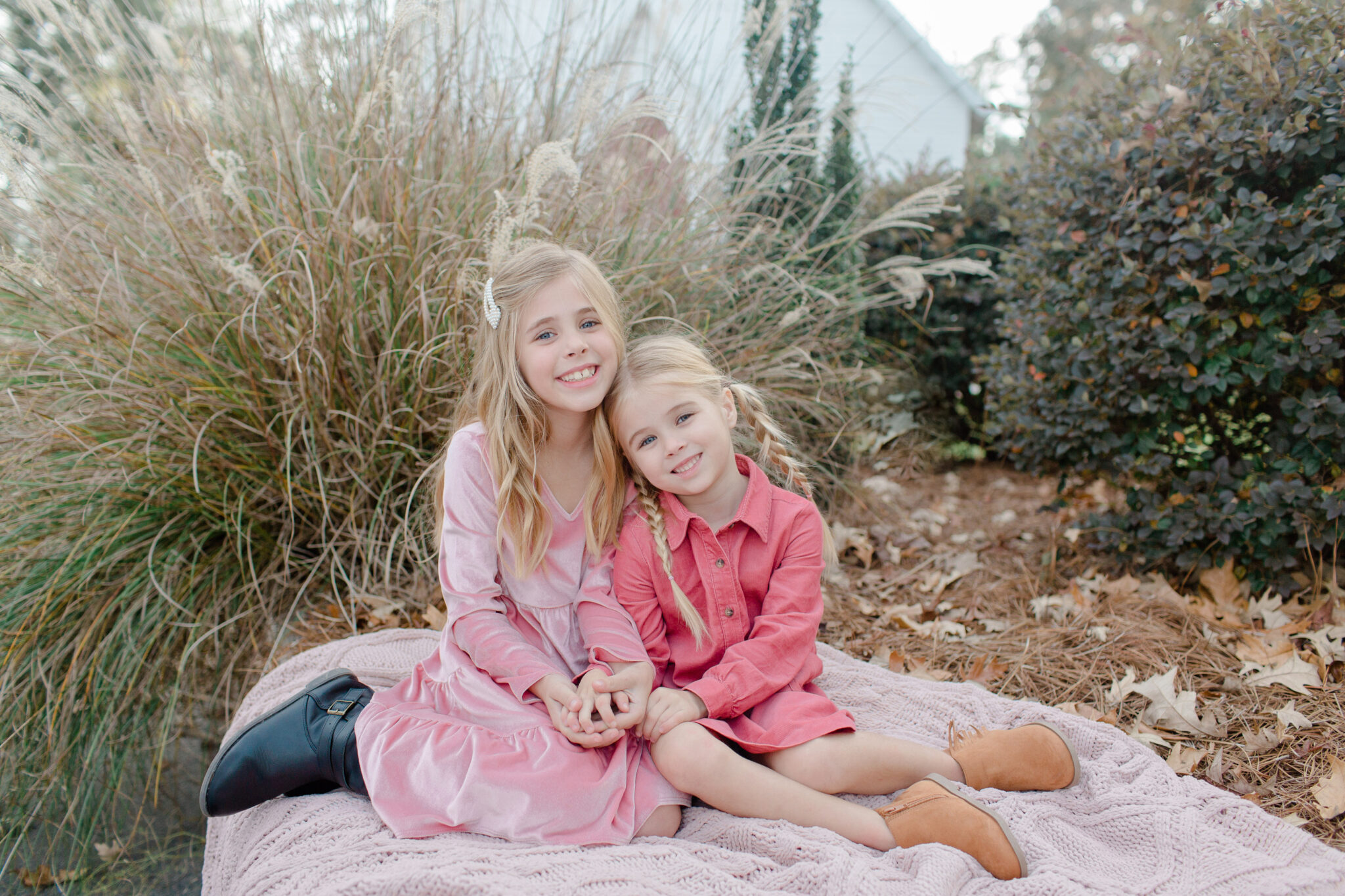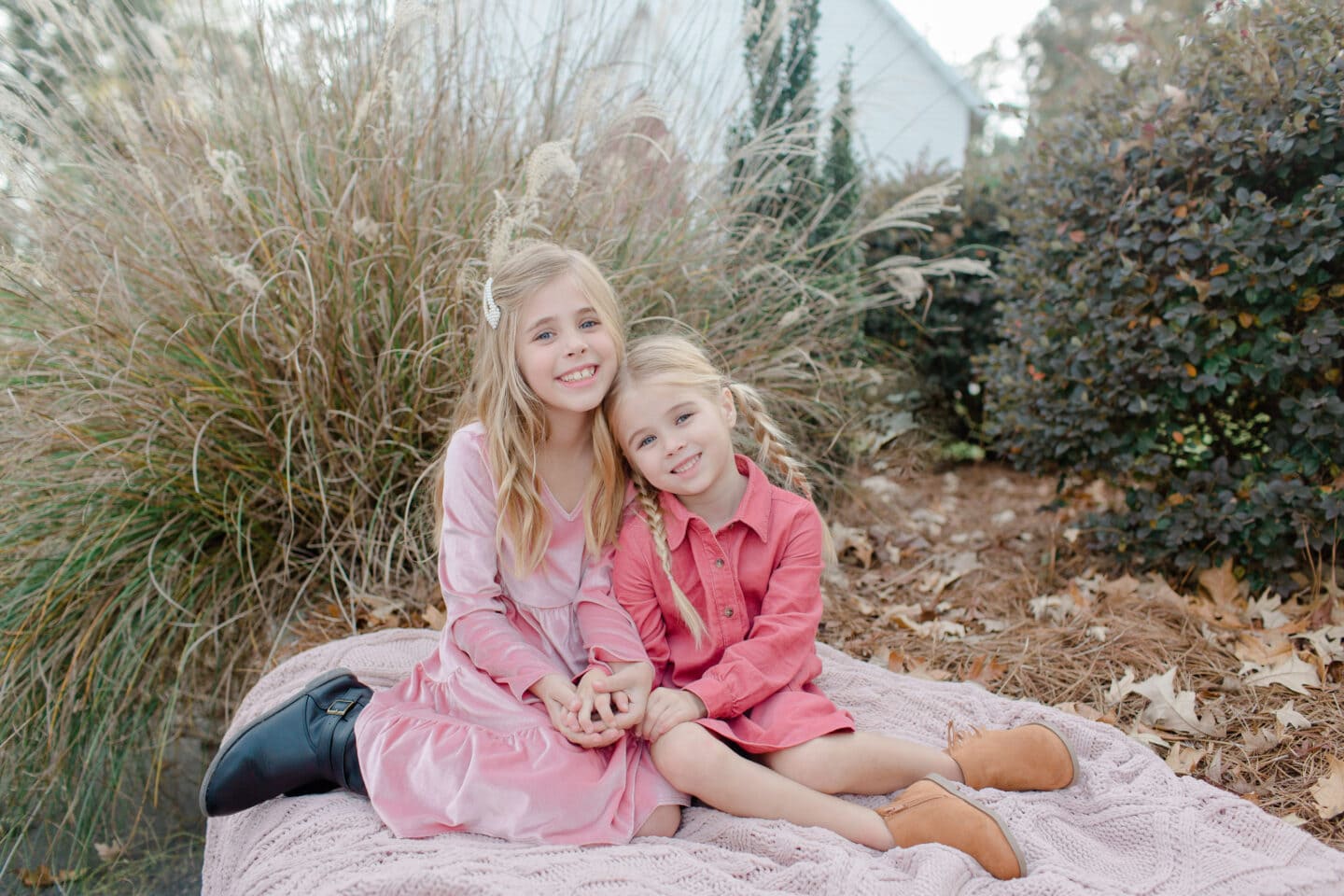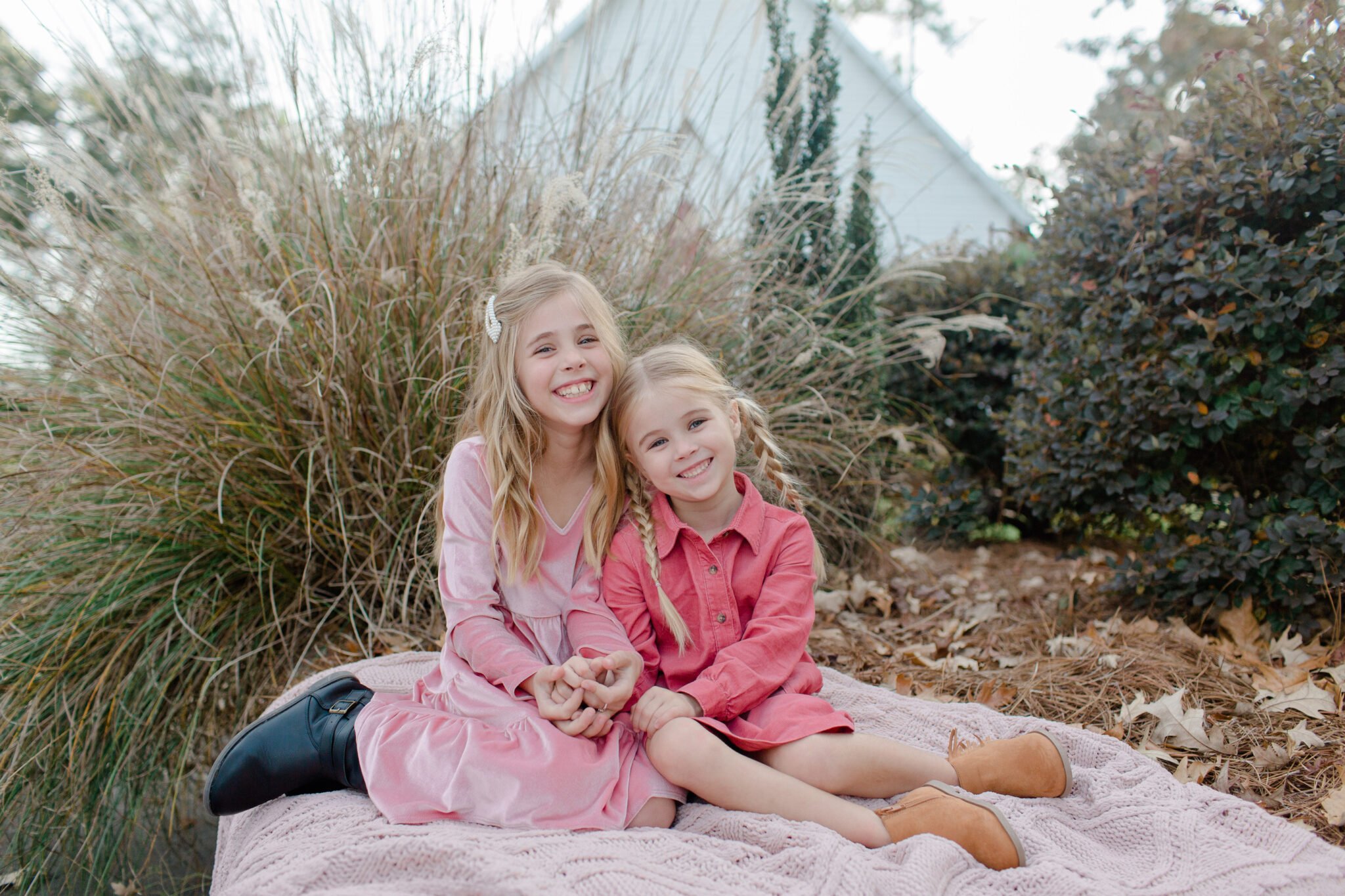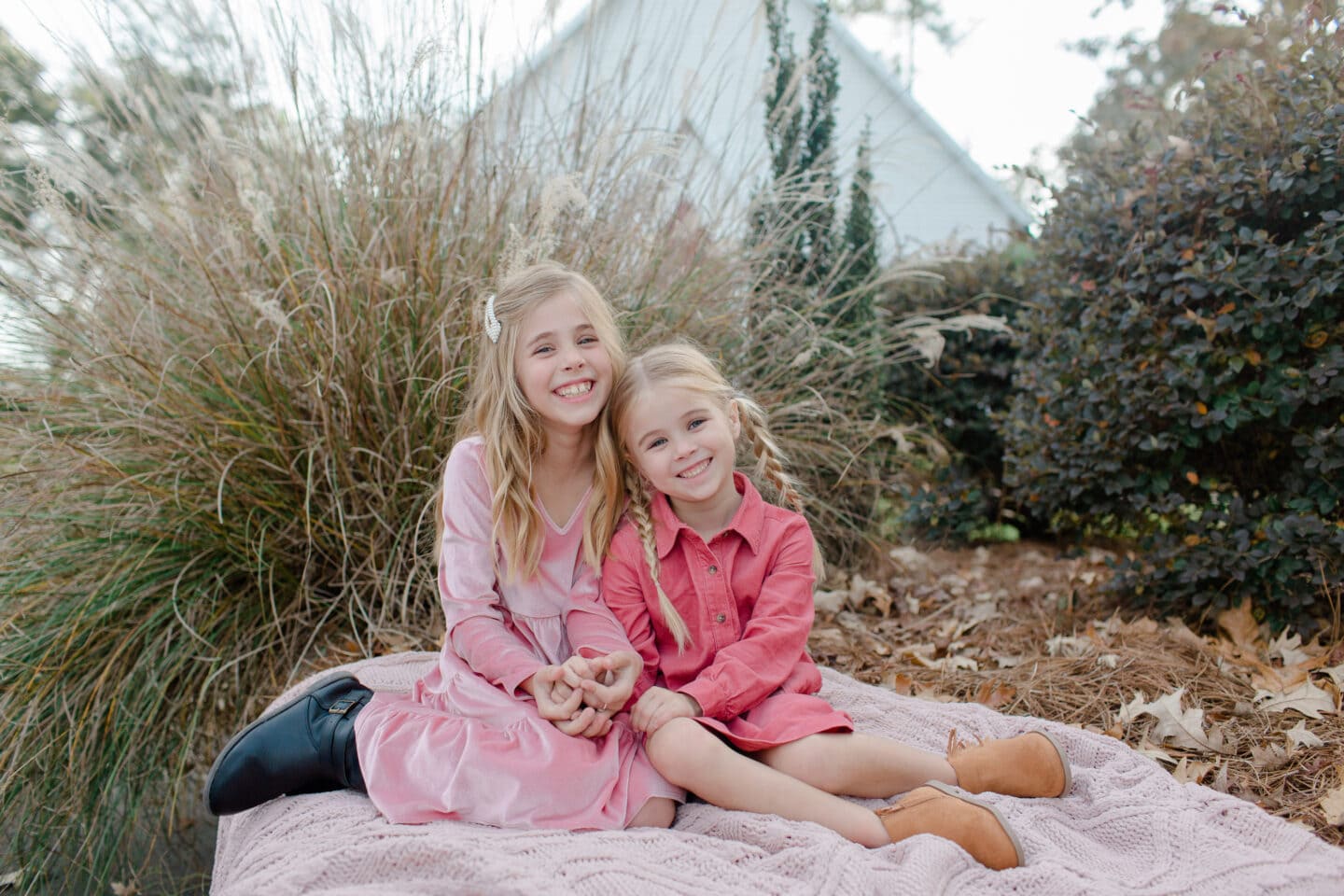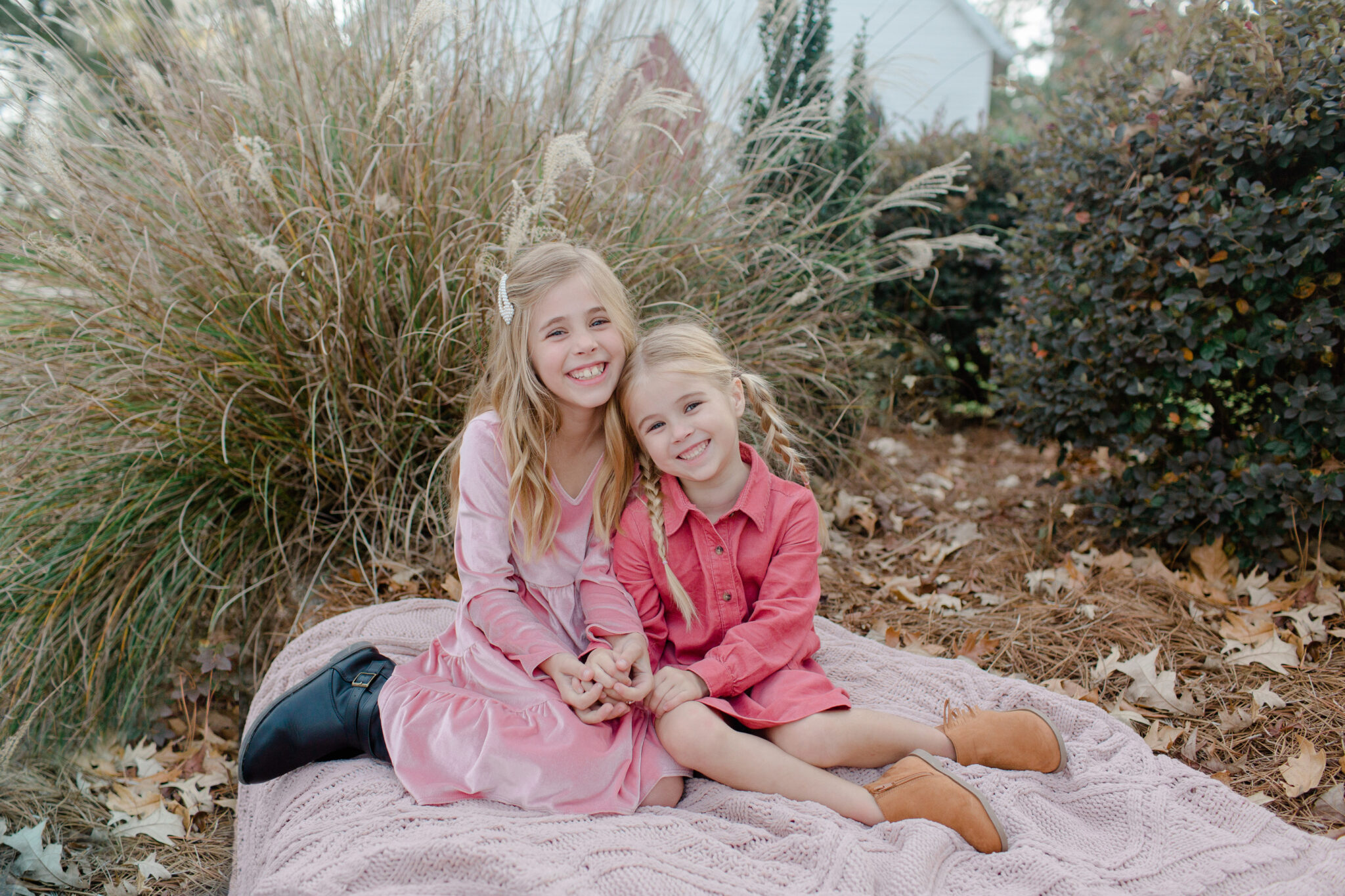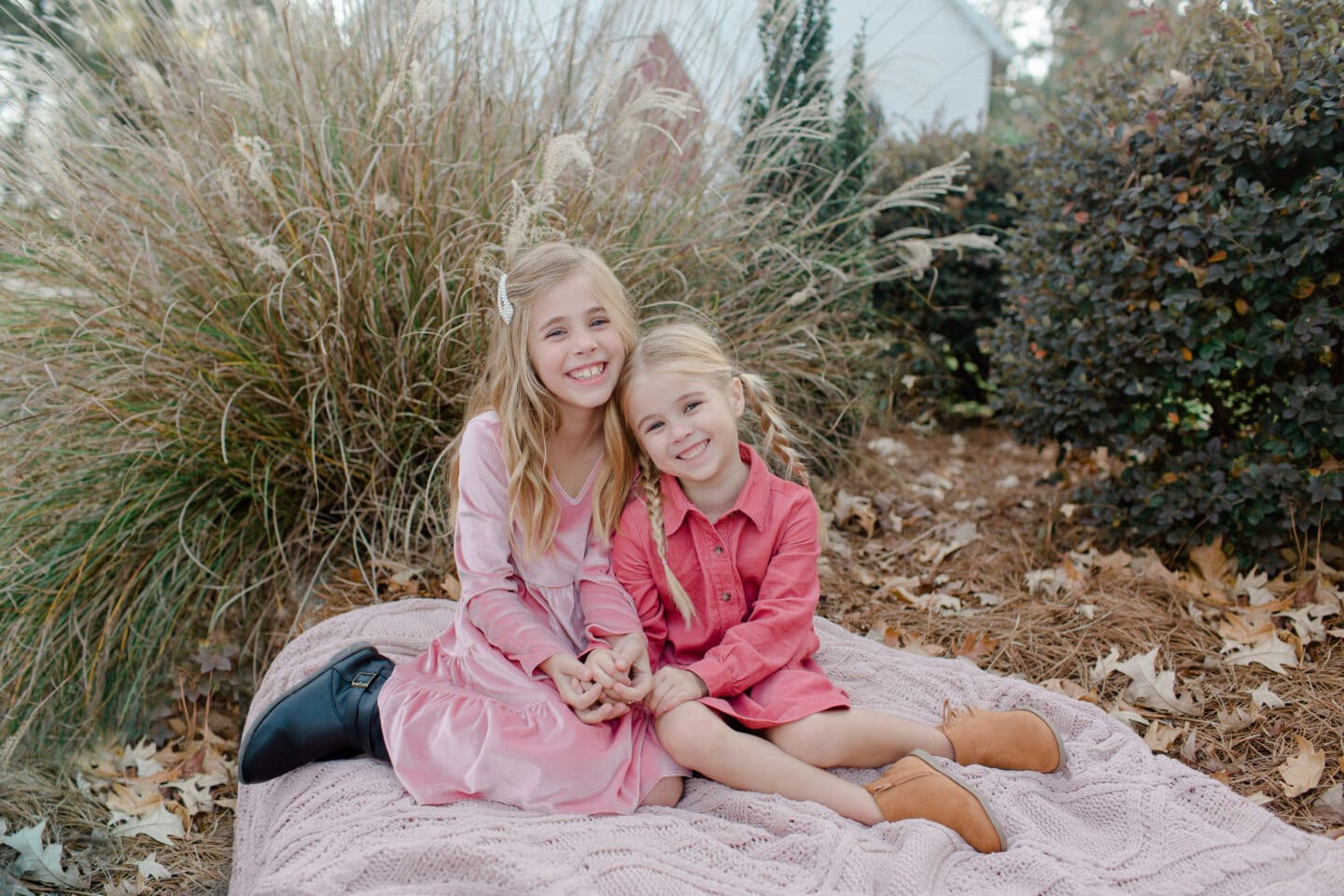 Family
Big thanks again to Mrs Charlotte for driving down to help us out with the family shots!
They'd be literally impossible without Lindsay's pro skills and Mrs. Charlotte's kid attention grabbing skills 😉
It was the first year that I had a SUPER tough time choosing an image for our family Christmas card.
I had to text friends and get their input to decide and even then I still went back and forth.
SO MANY that I LOVE which really when does that happen!??! FOUR KIDS? You're usually lucky to get ONE where everyone is actually looking let alone one awesome one…but I had SO many amazing ones that I just adore!
Lindsay killed it 😉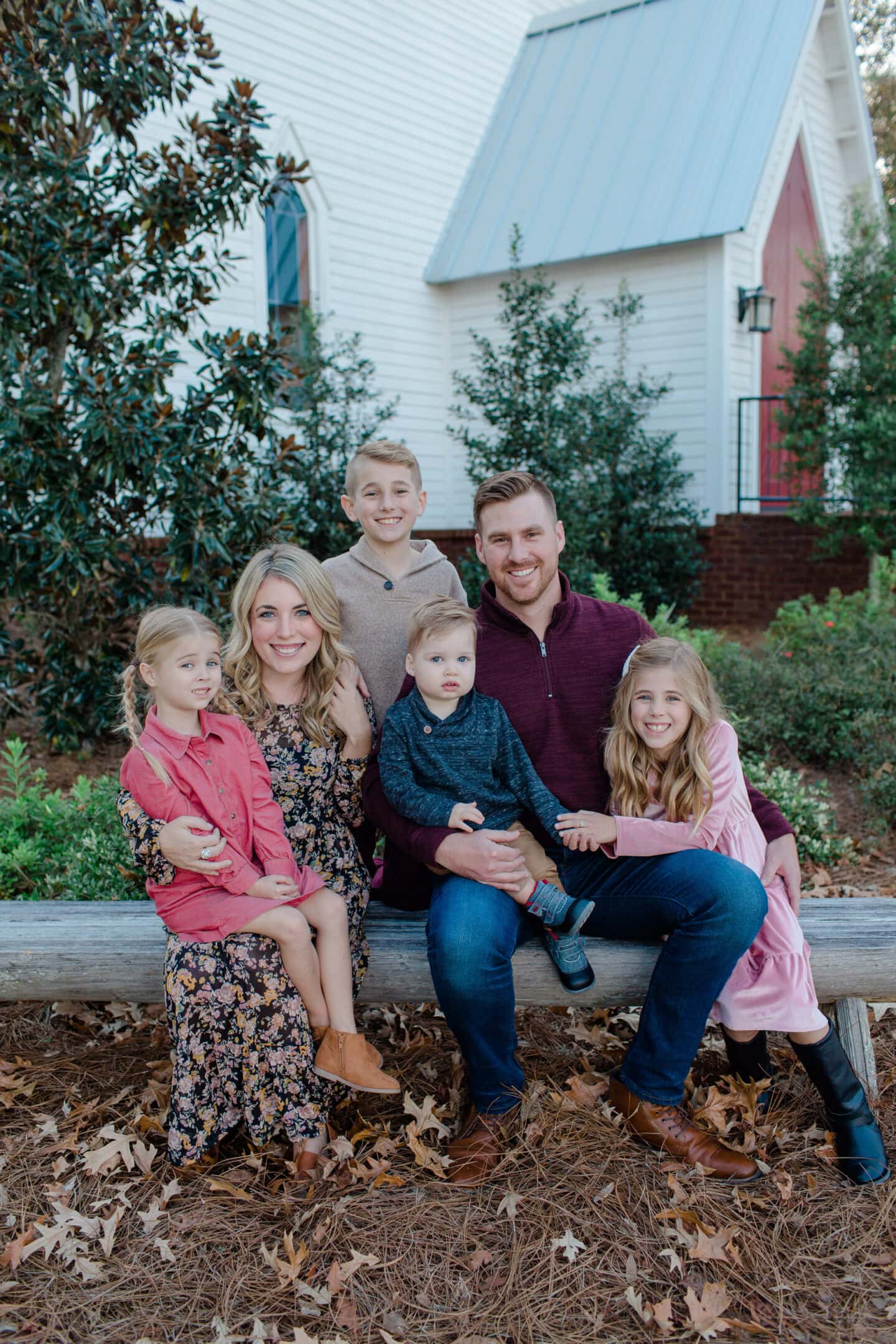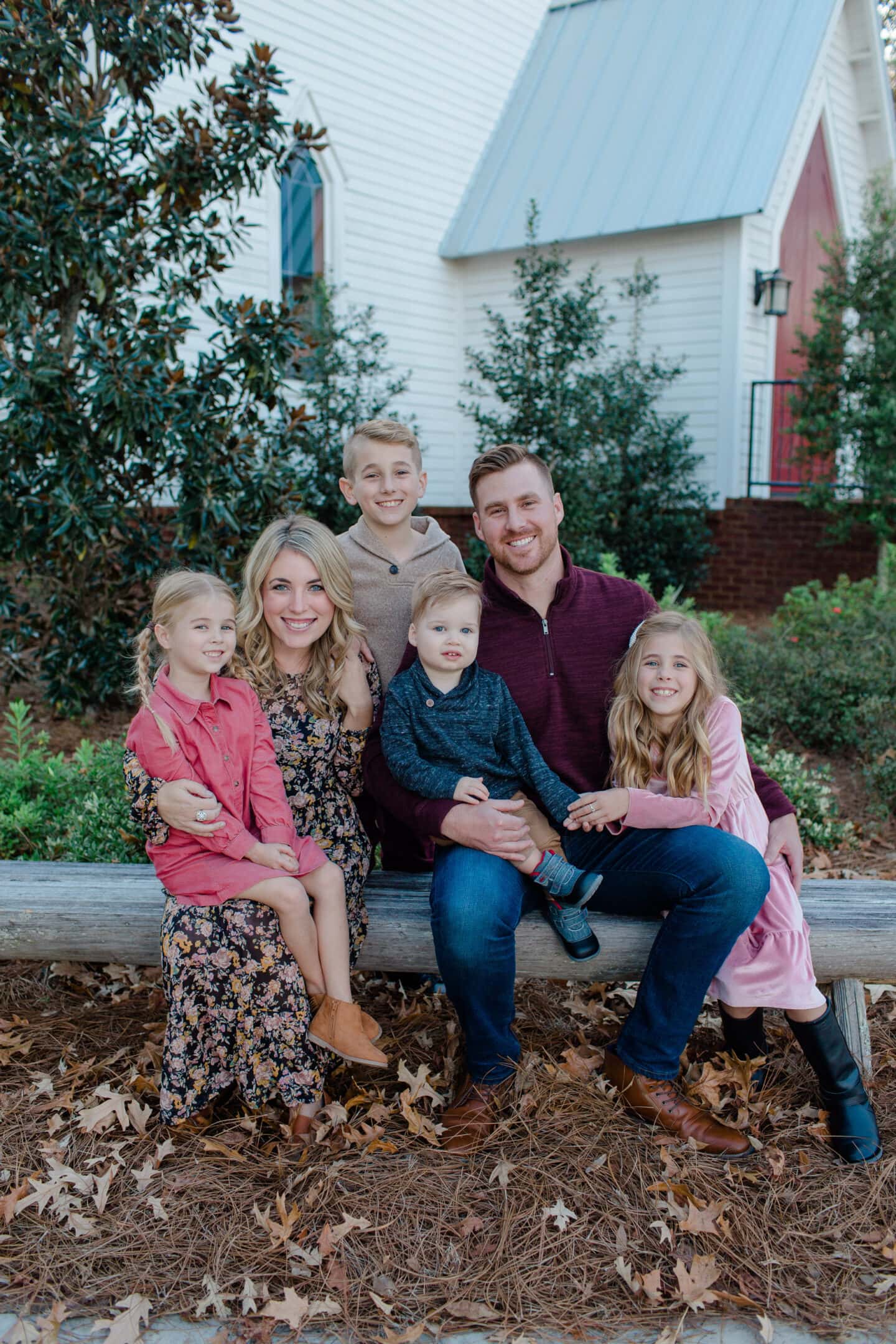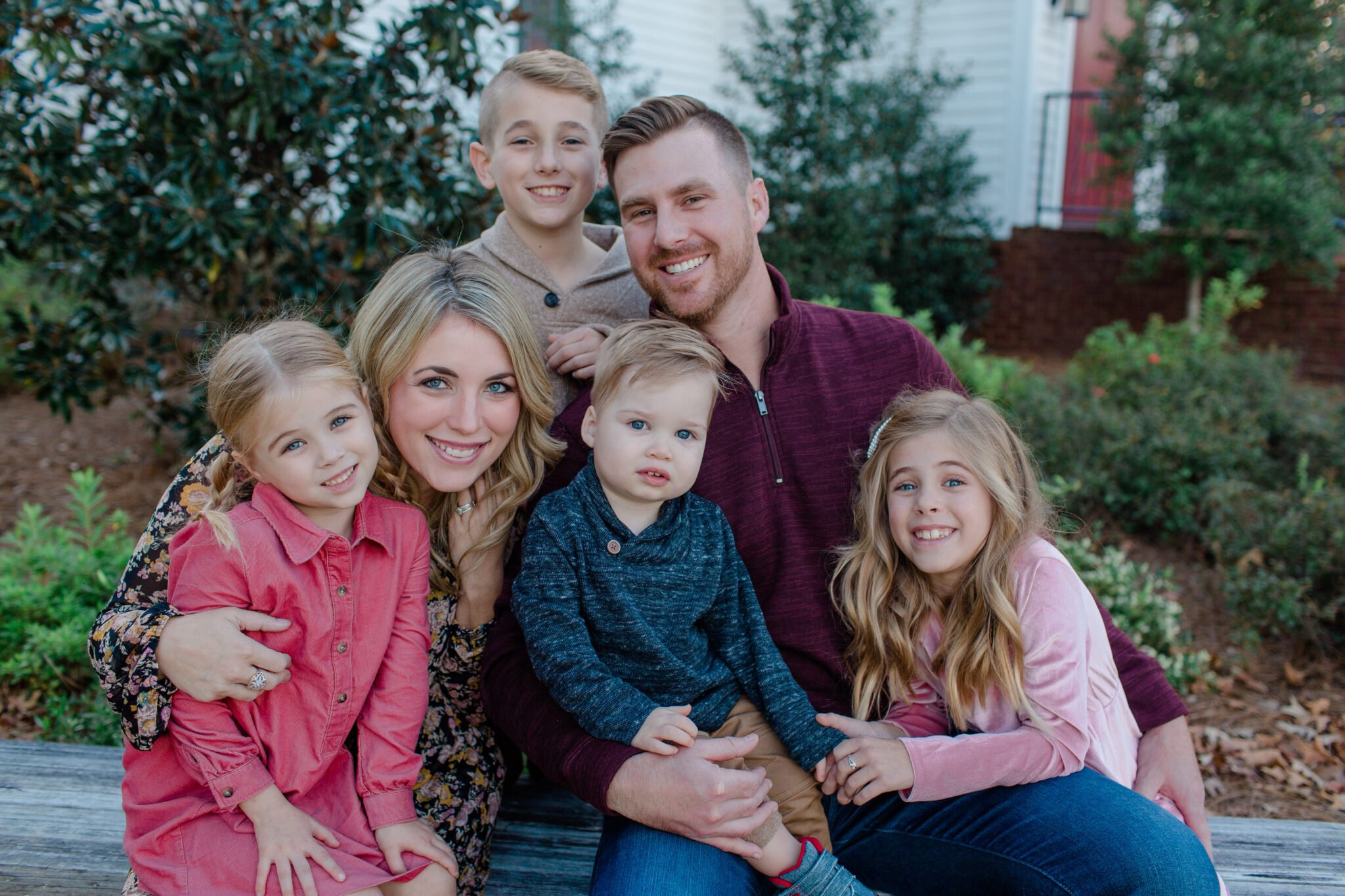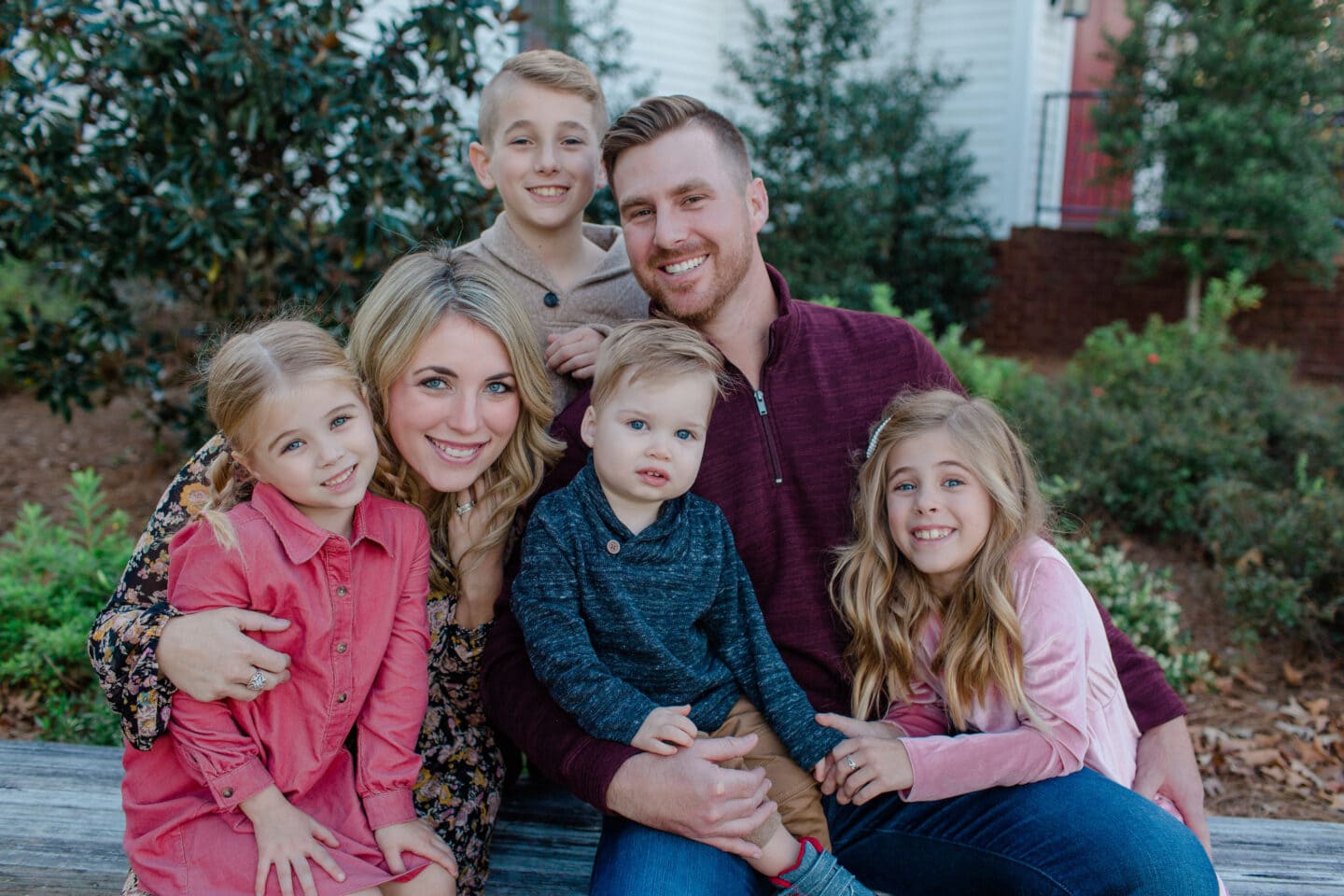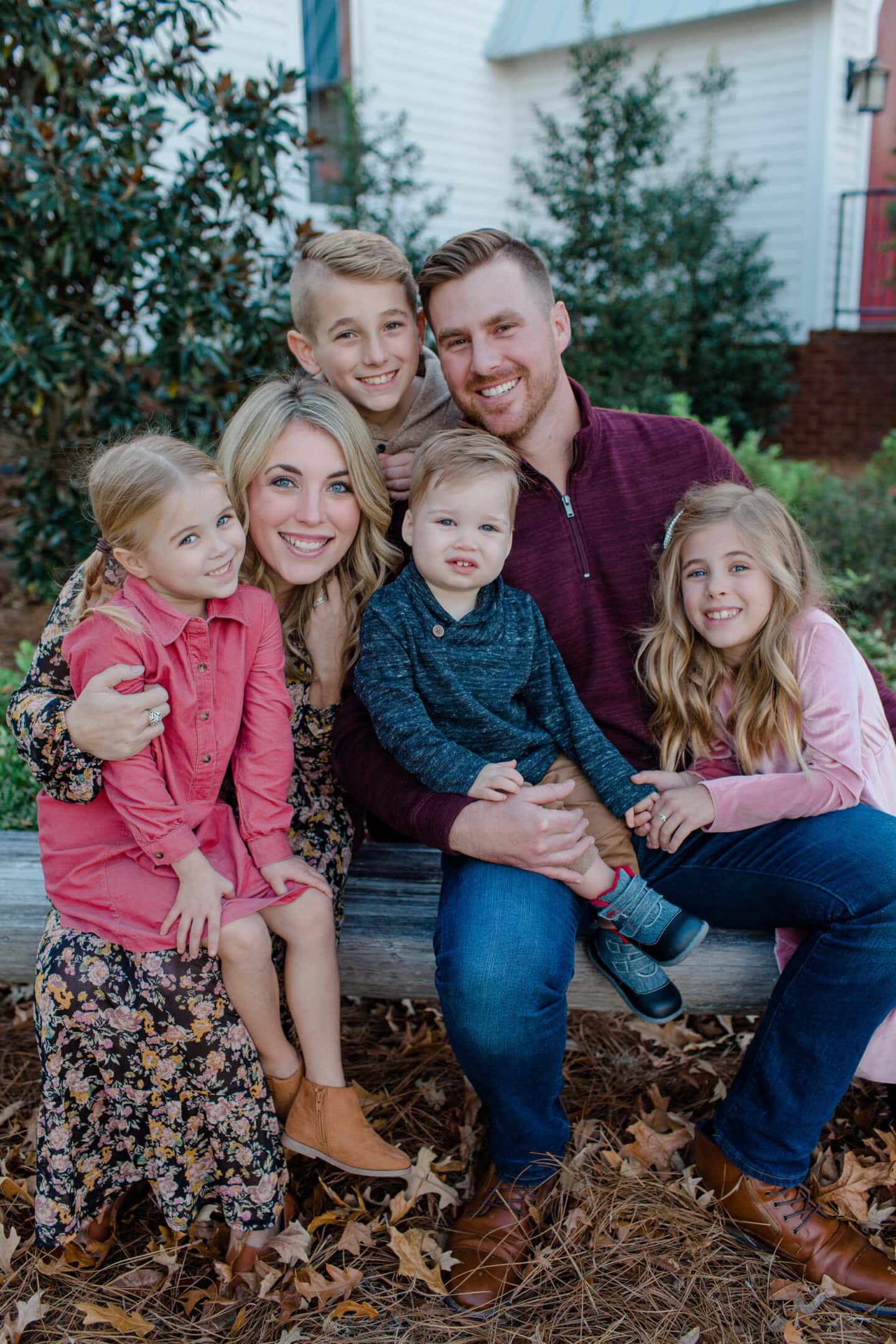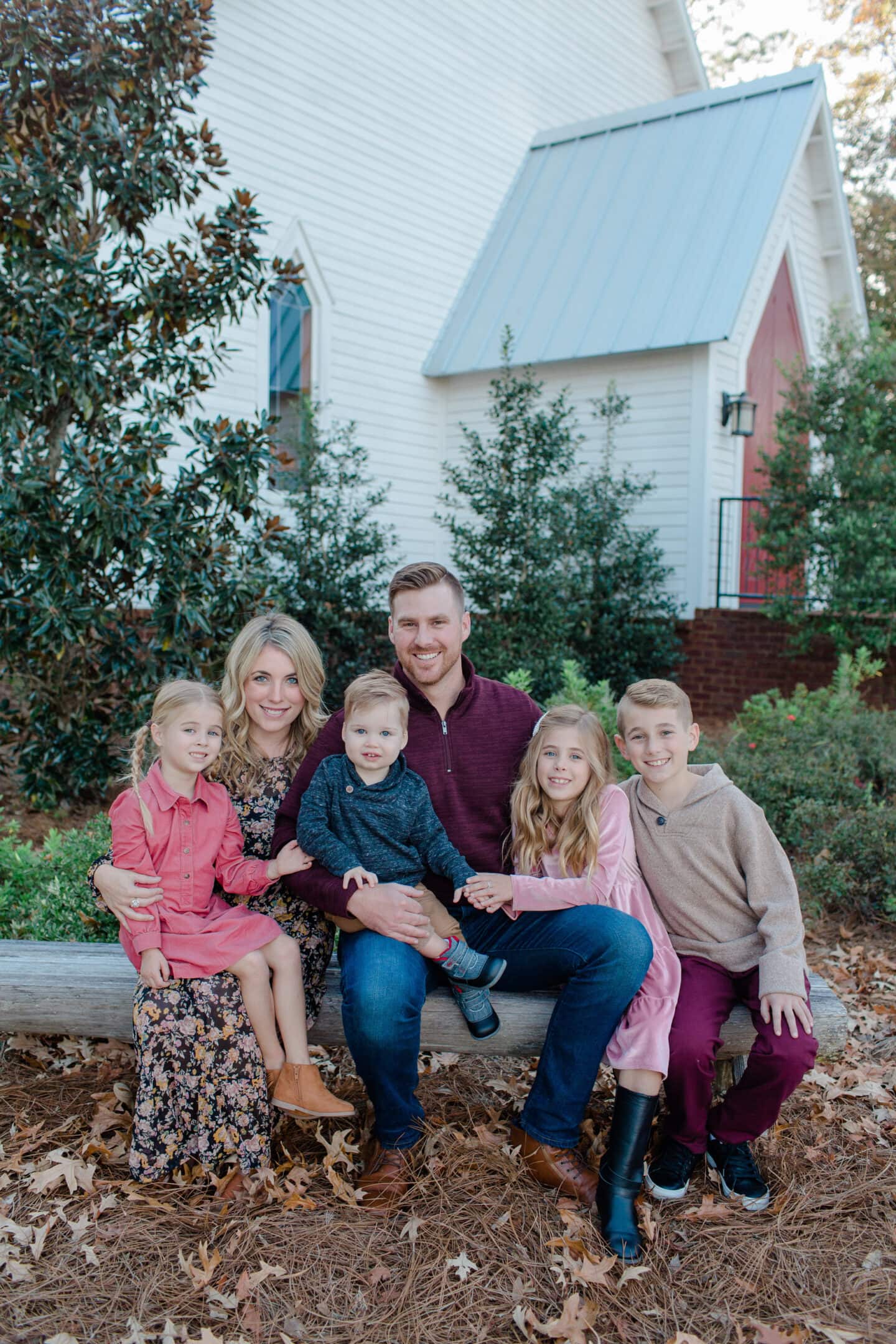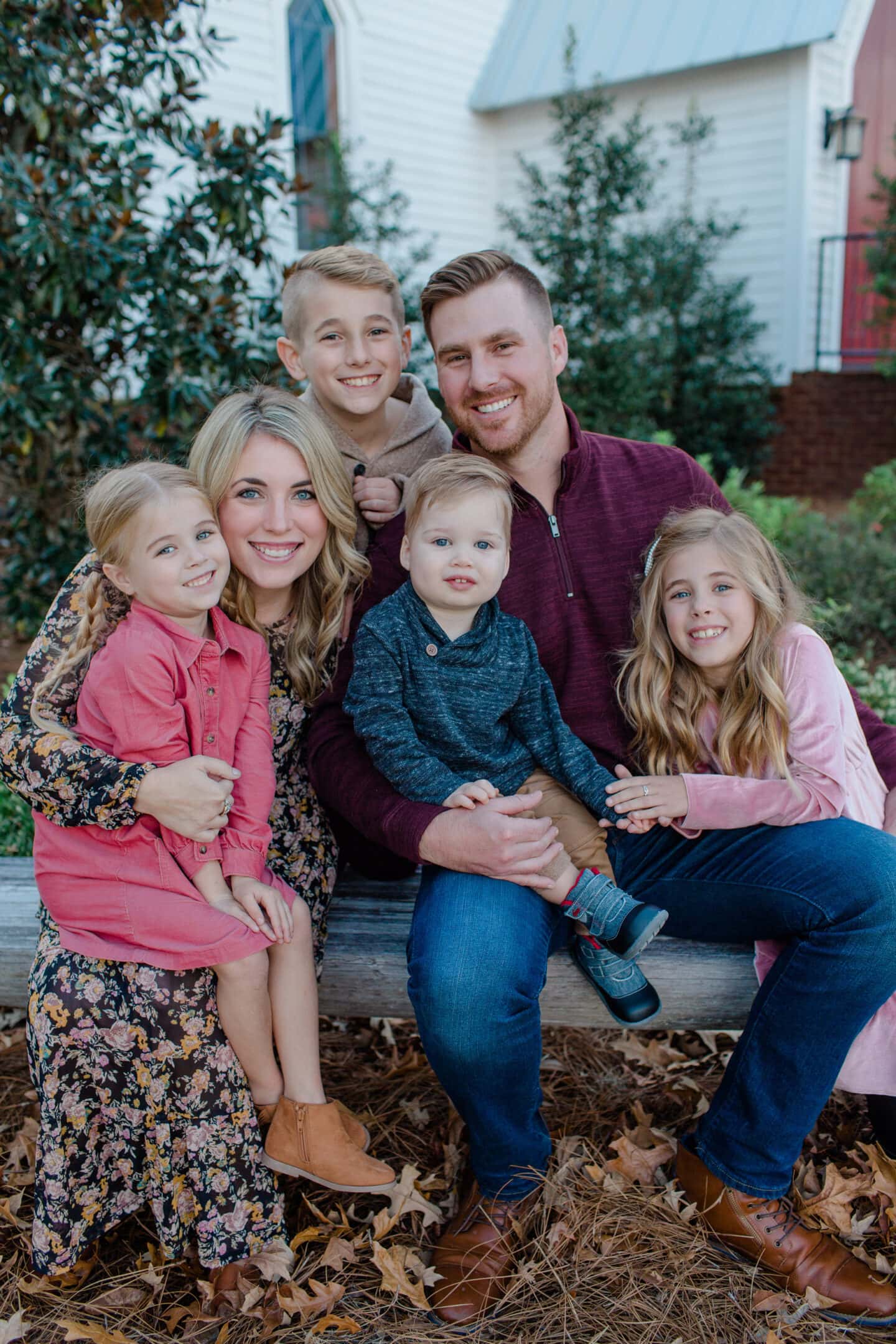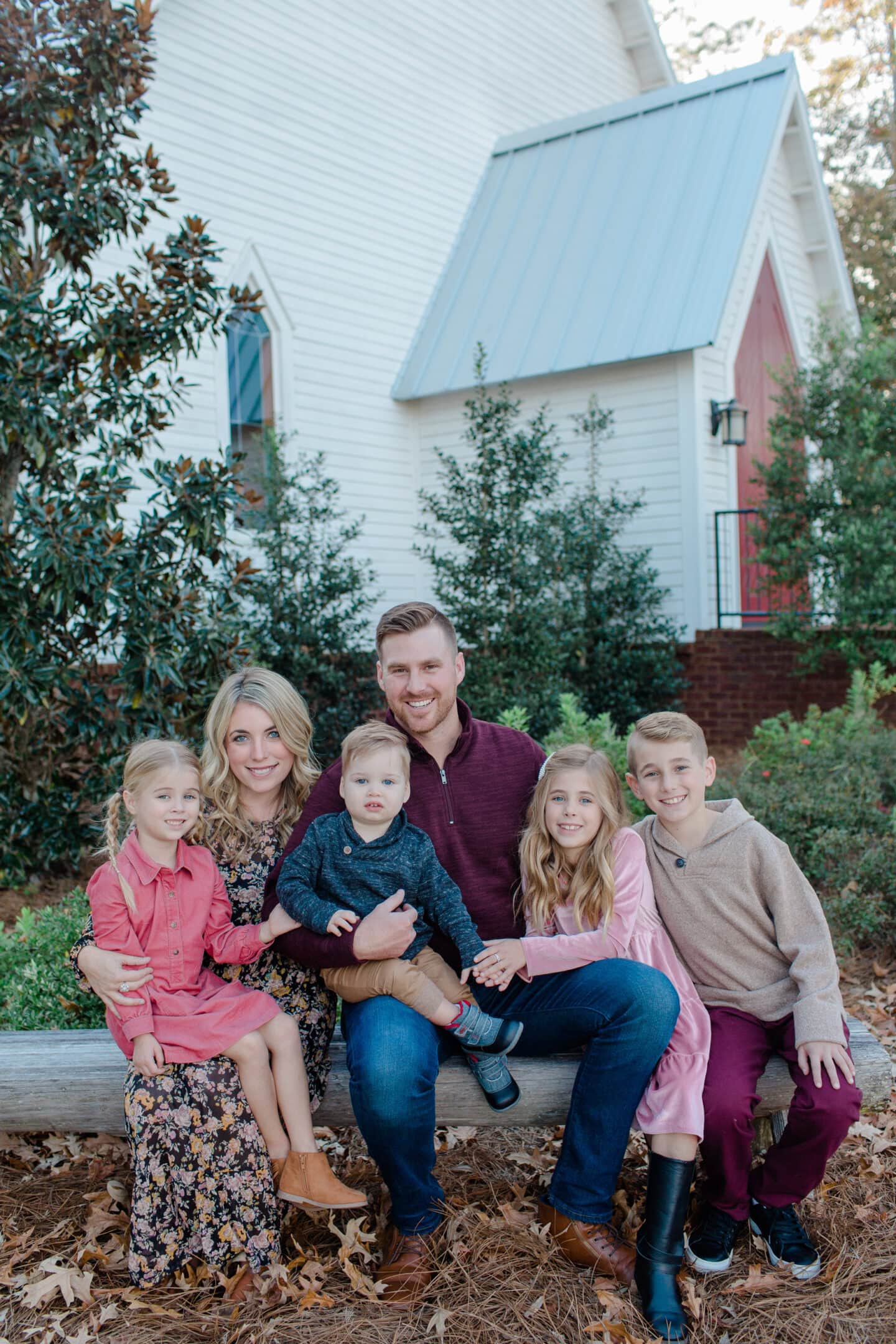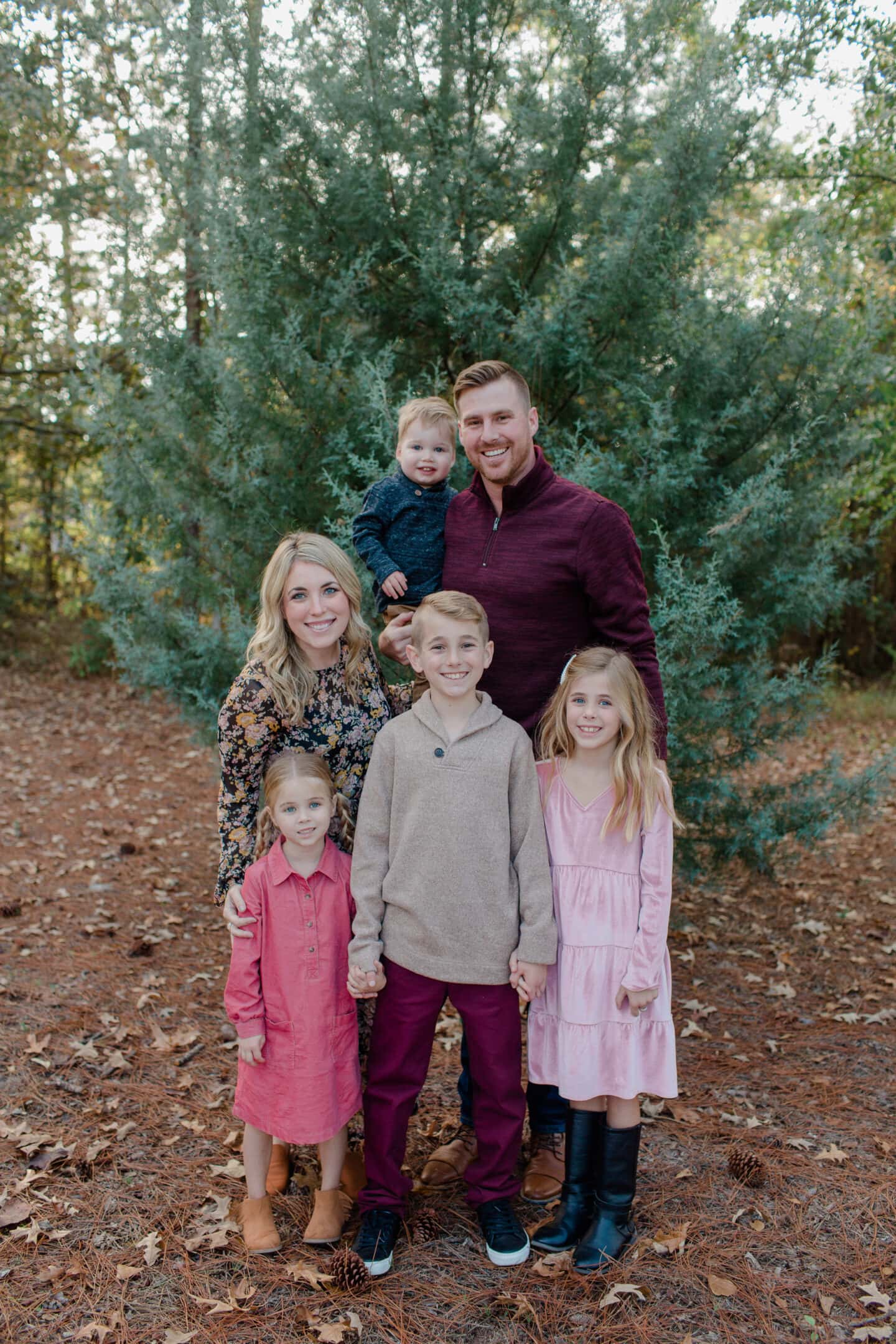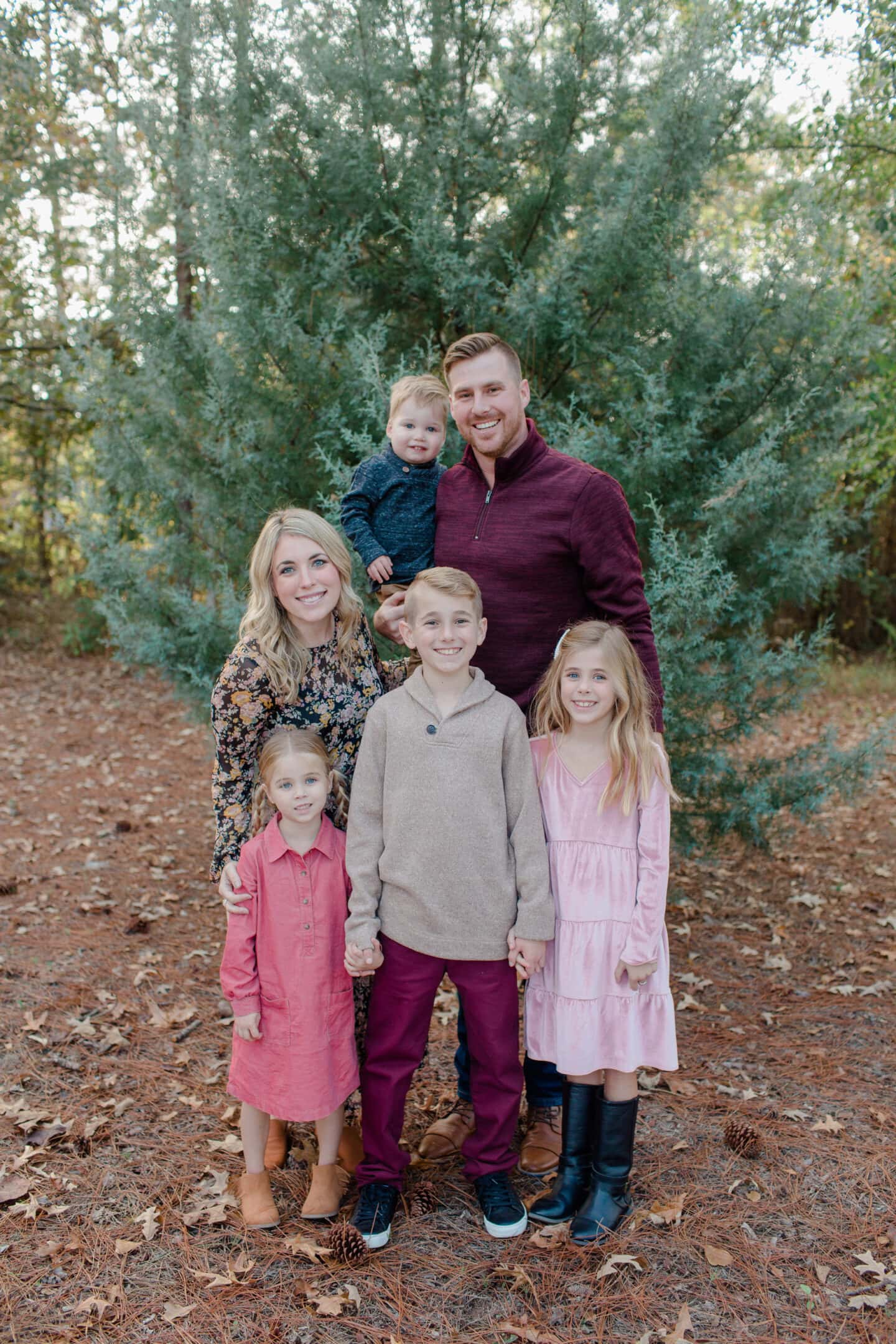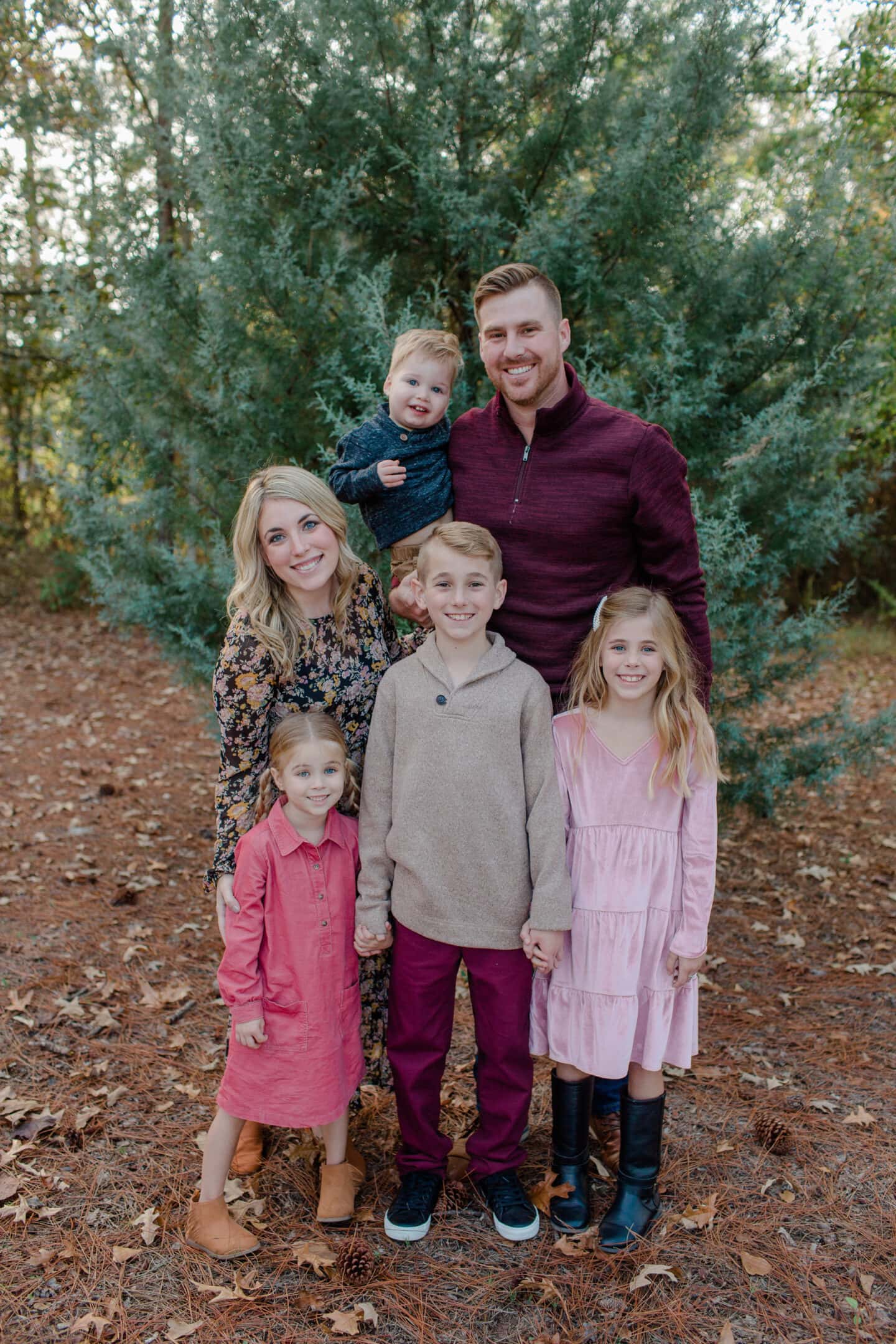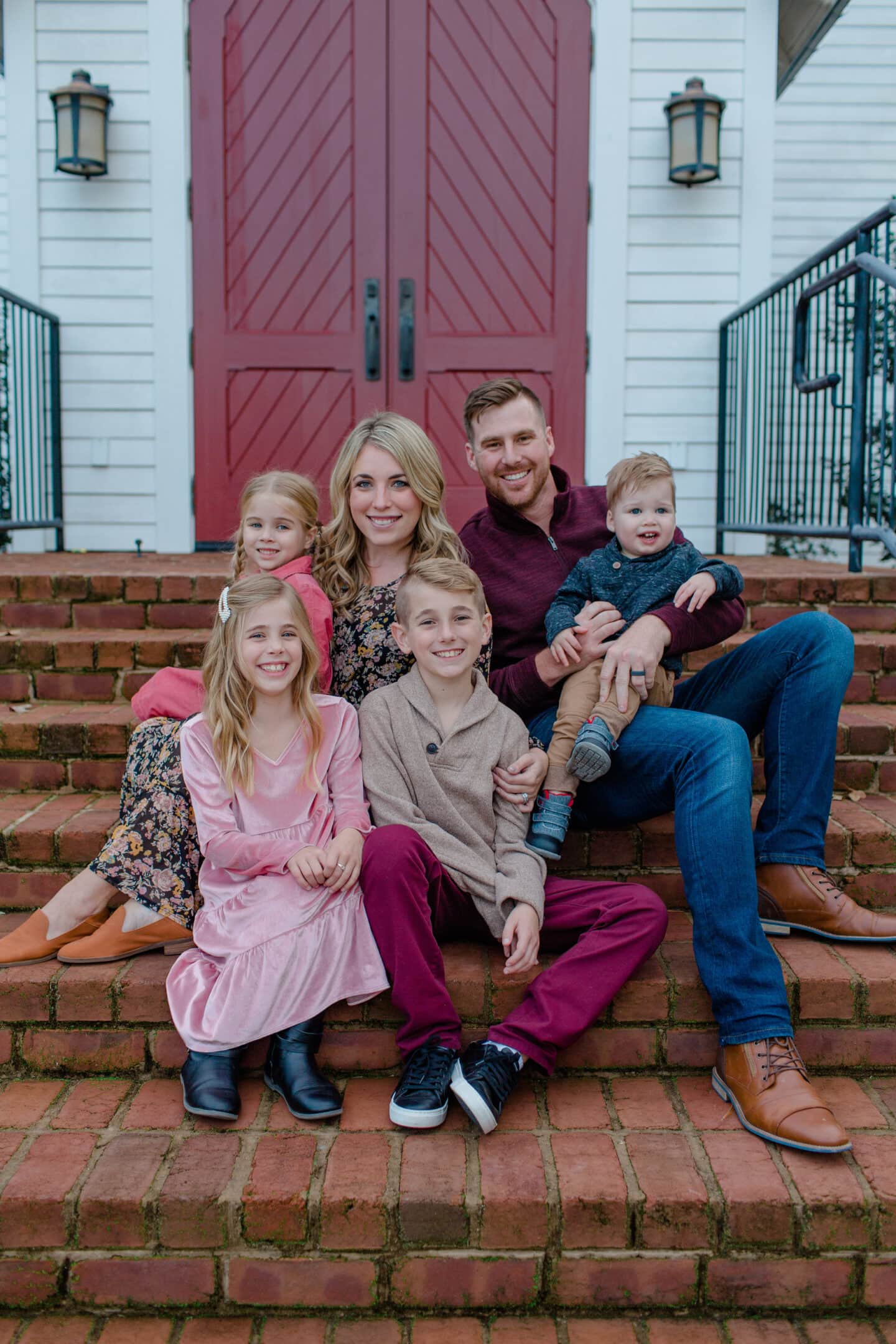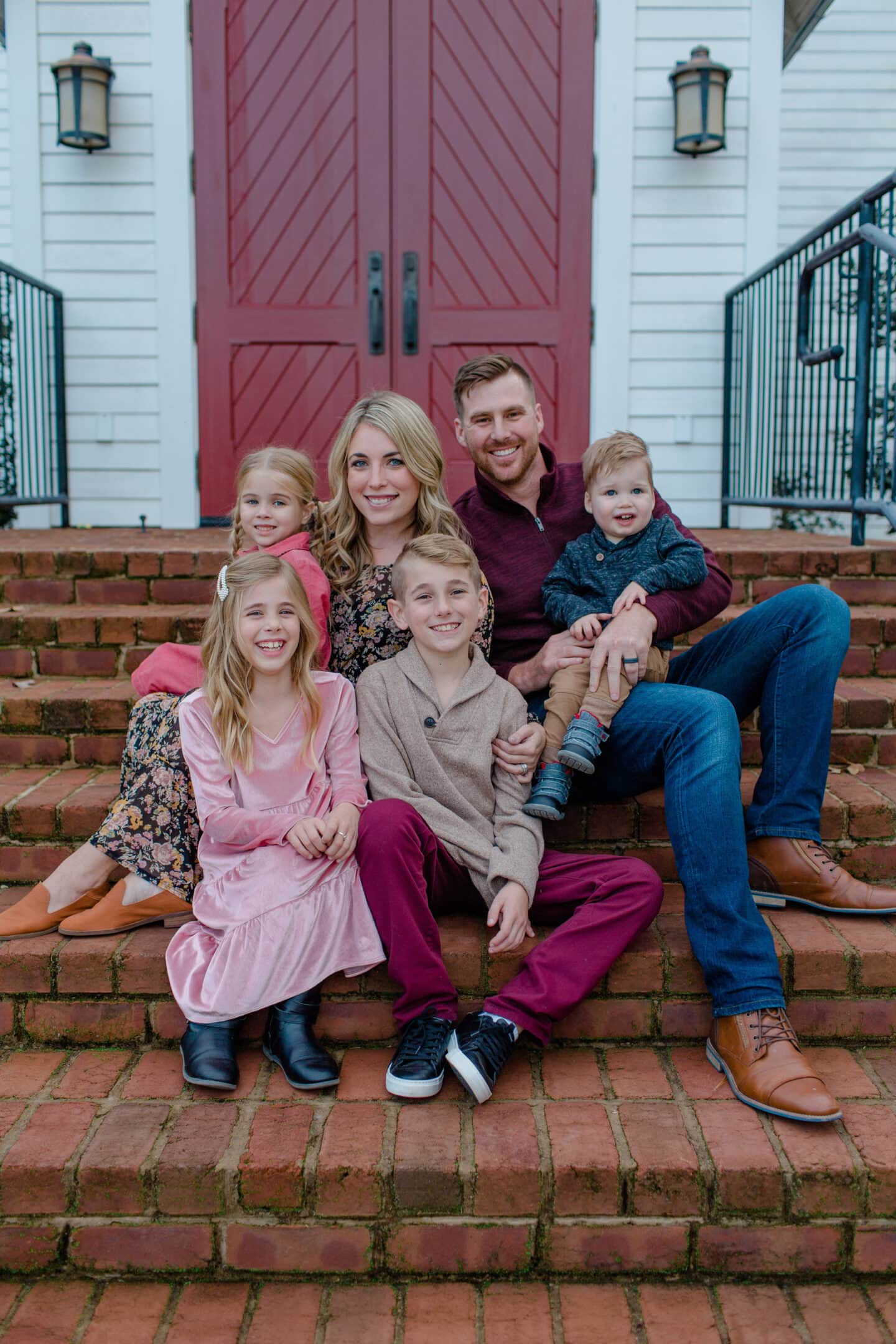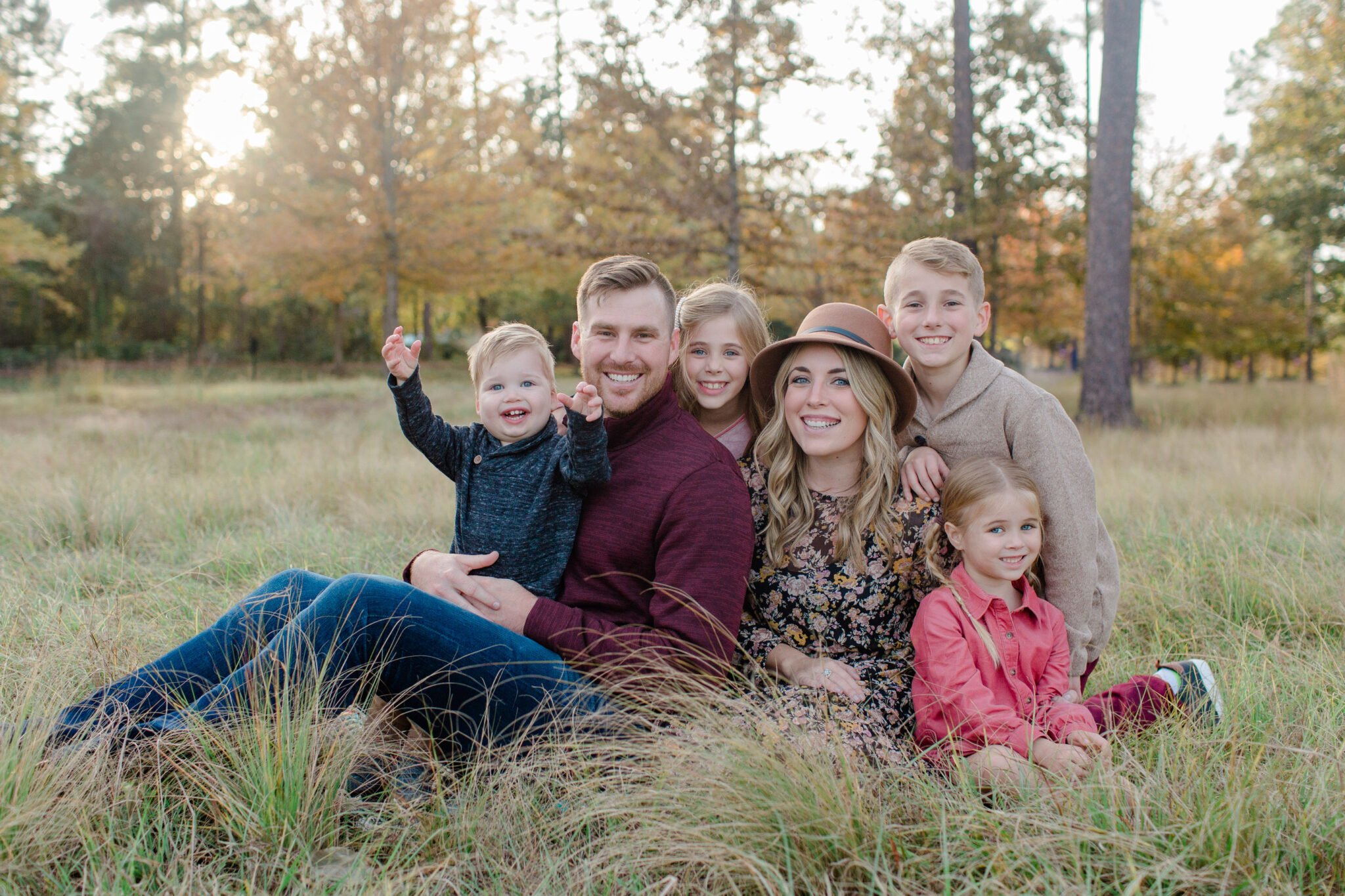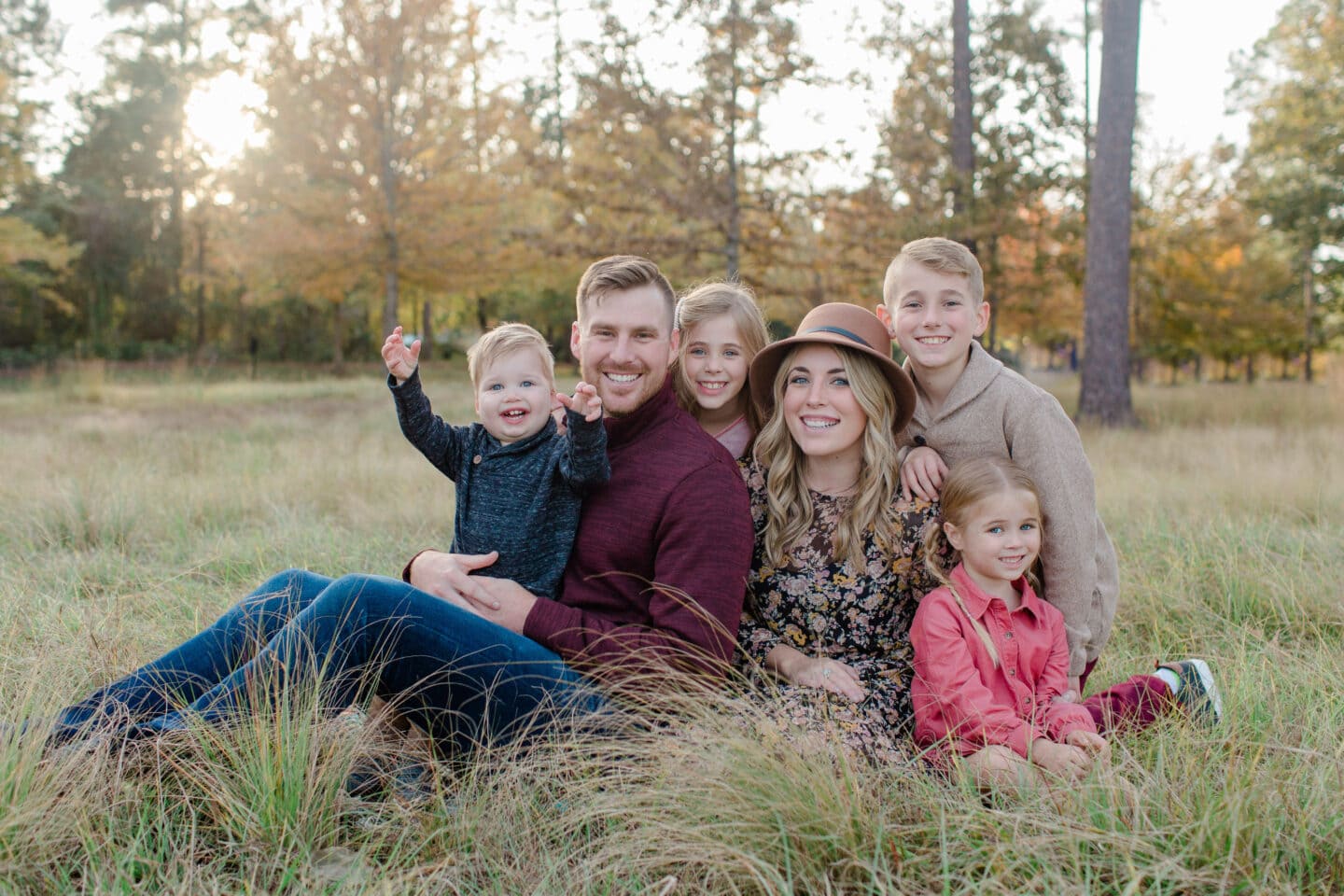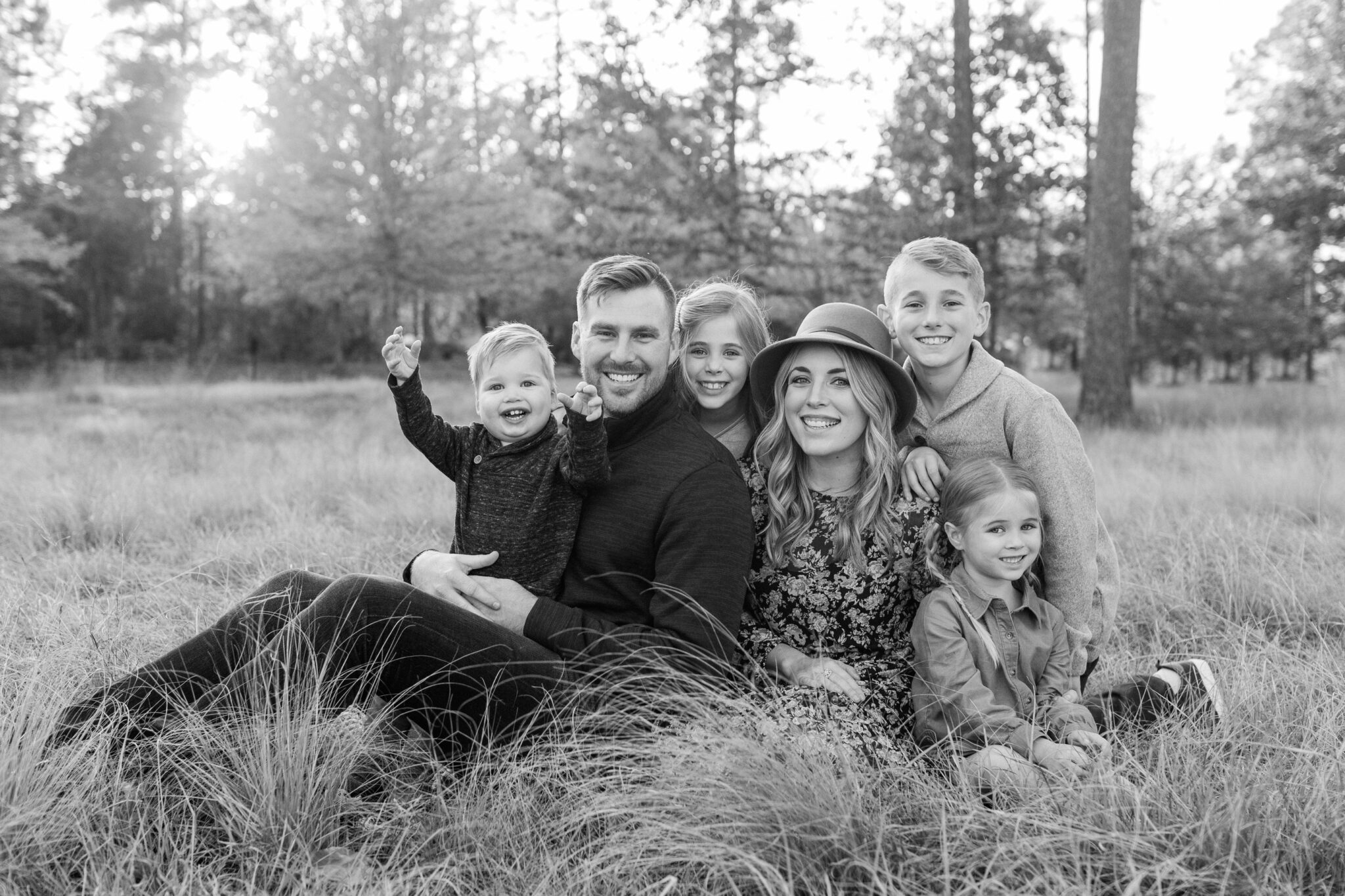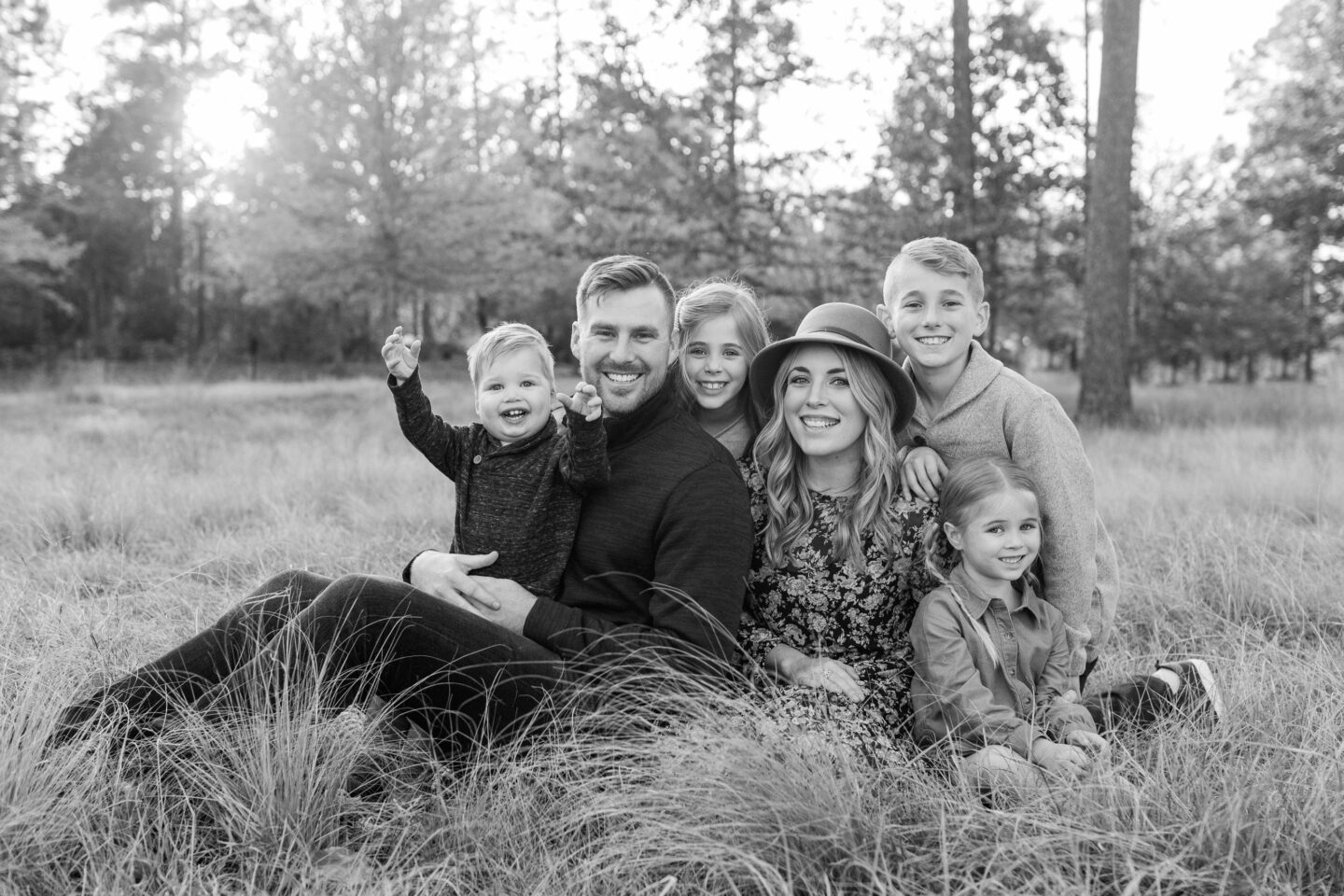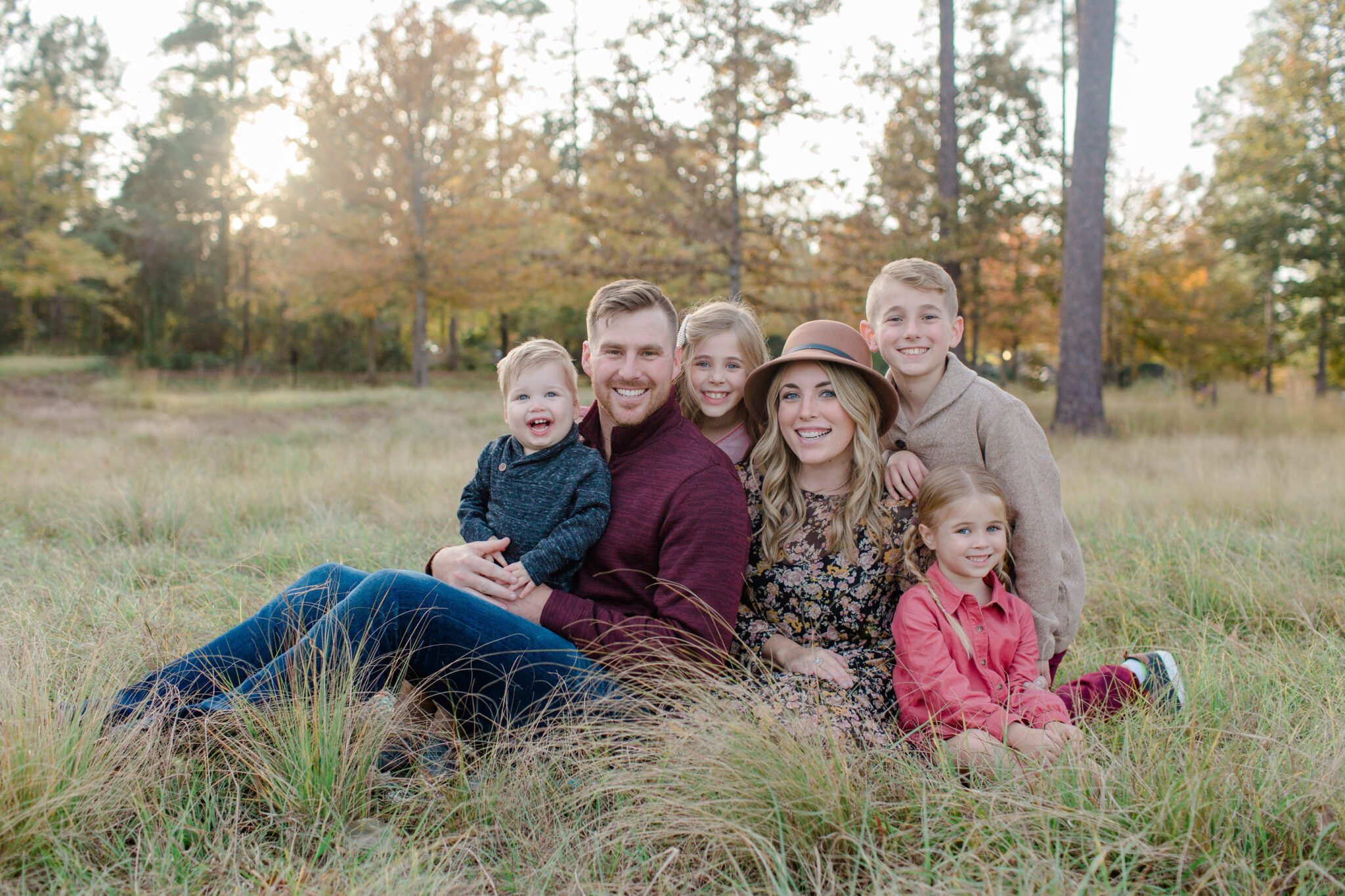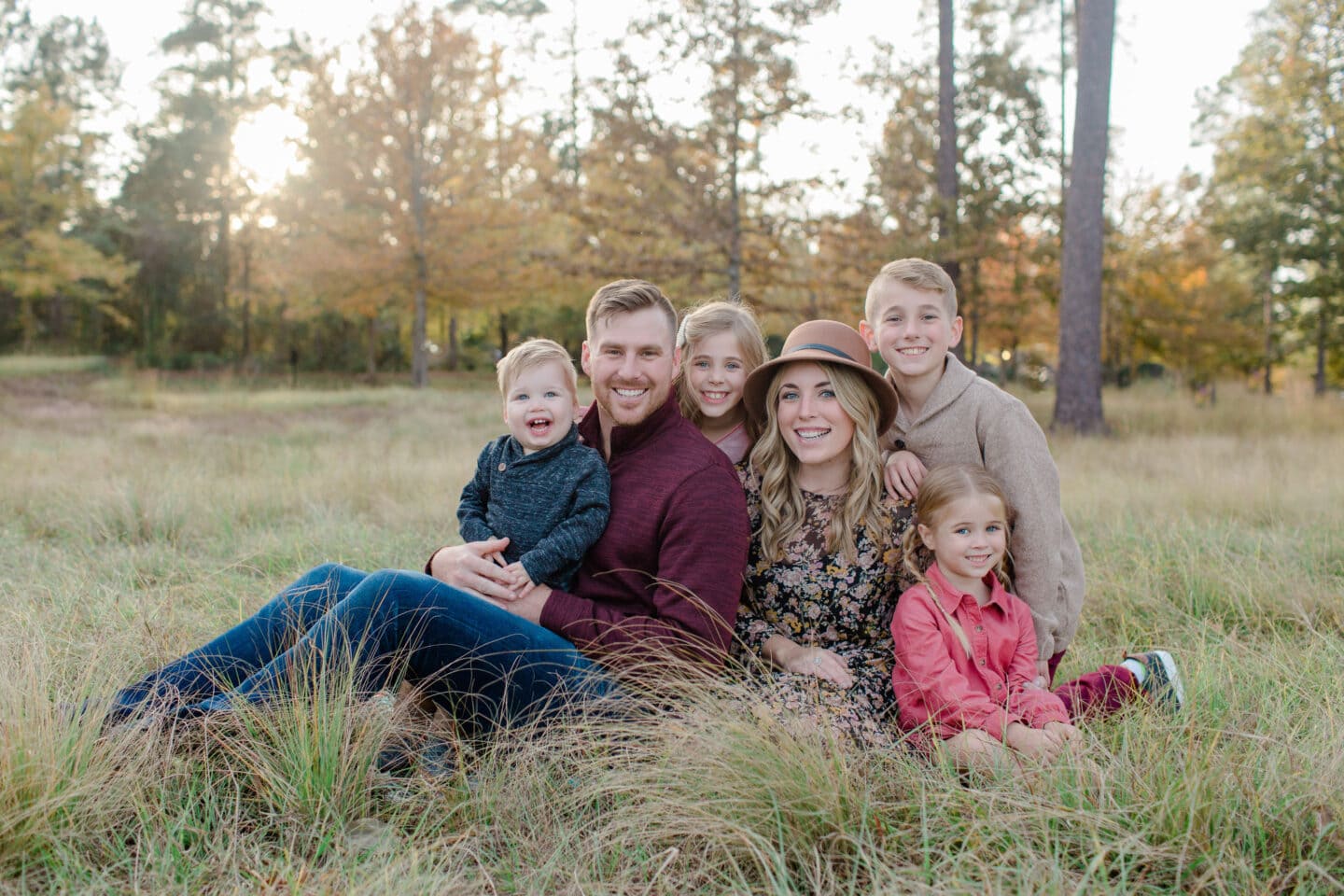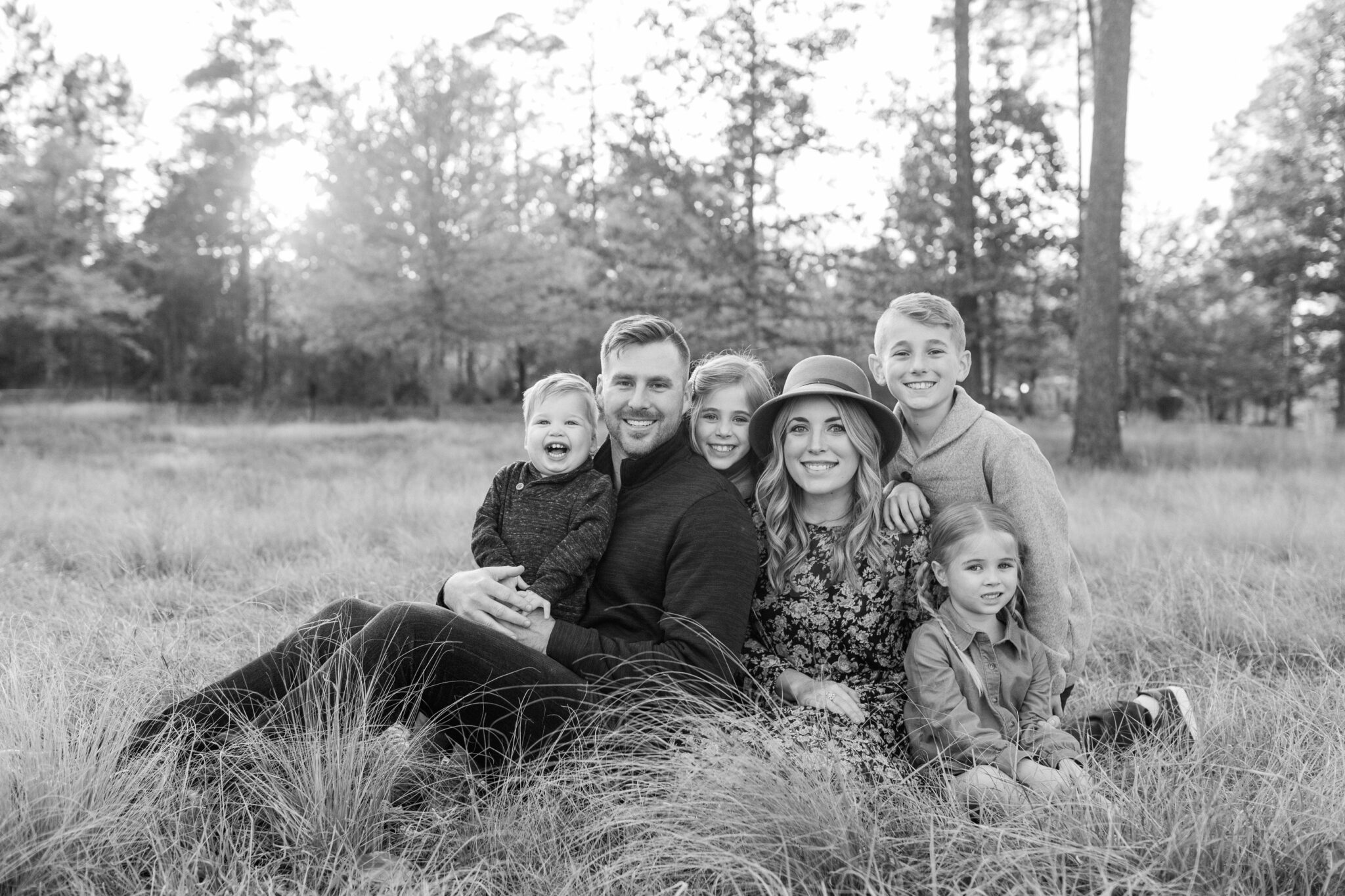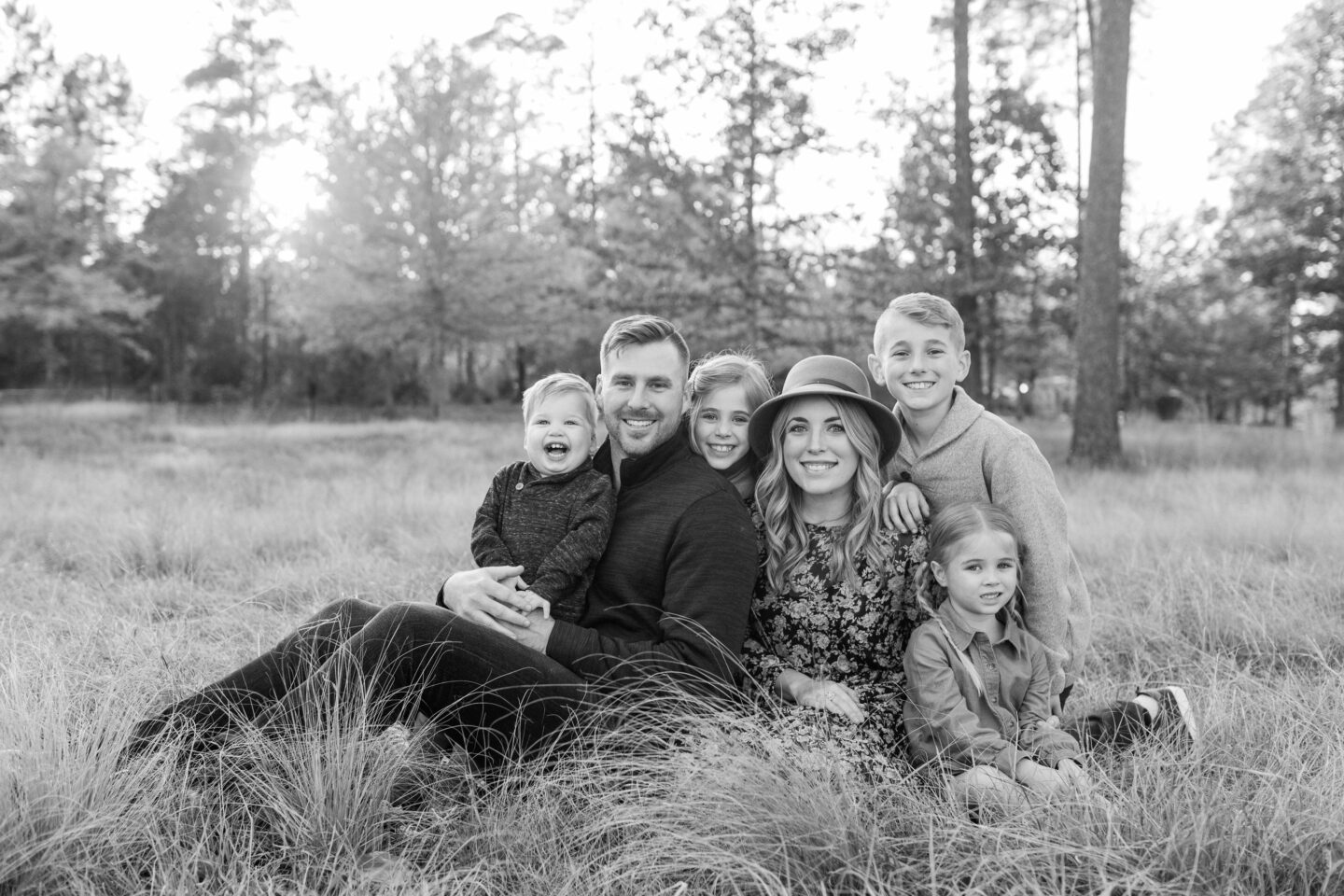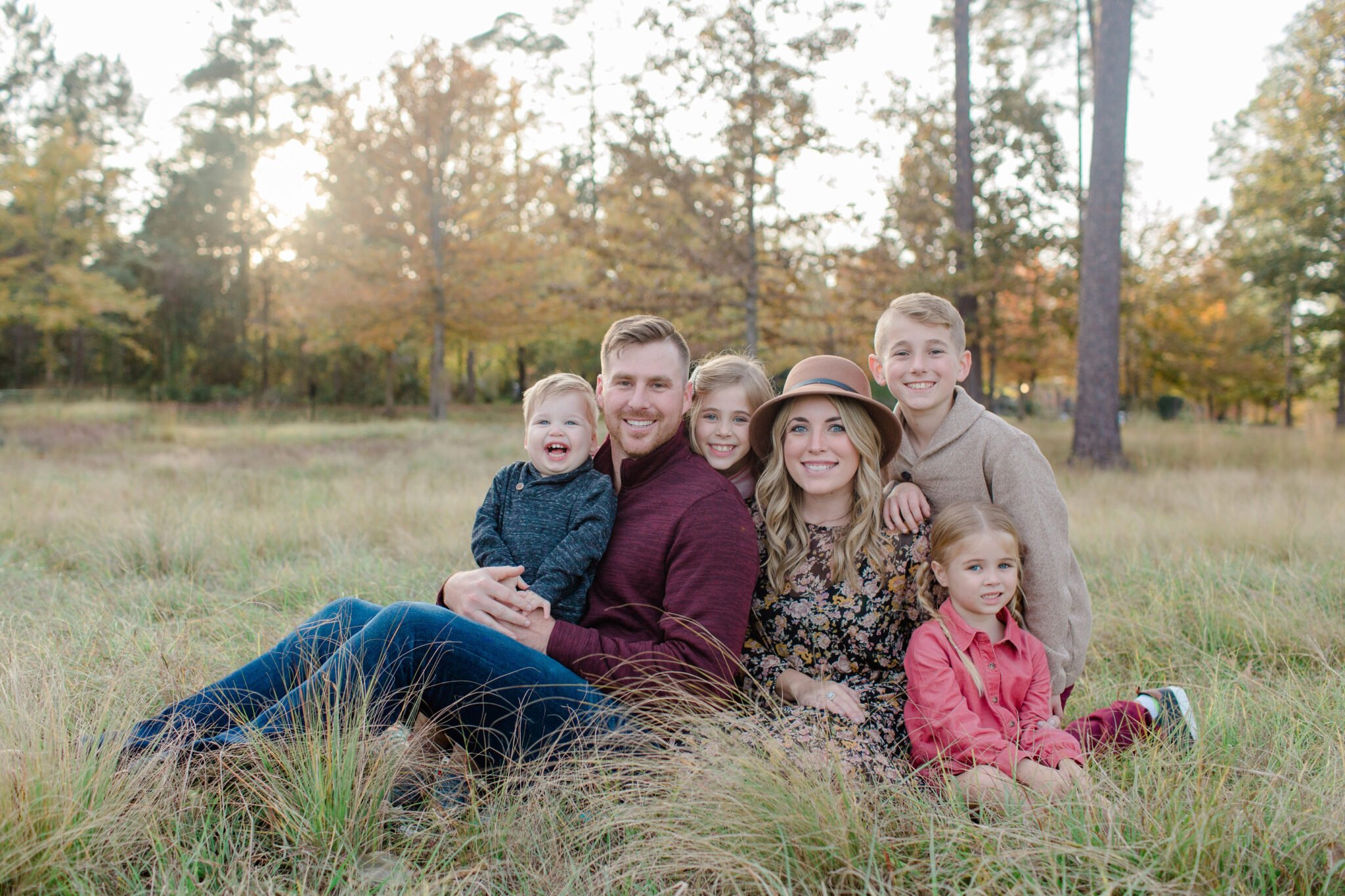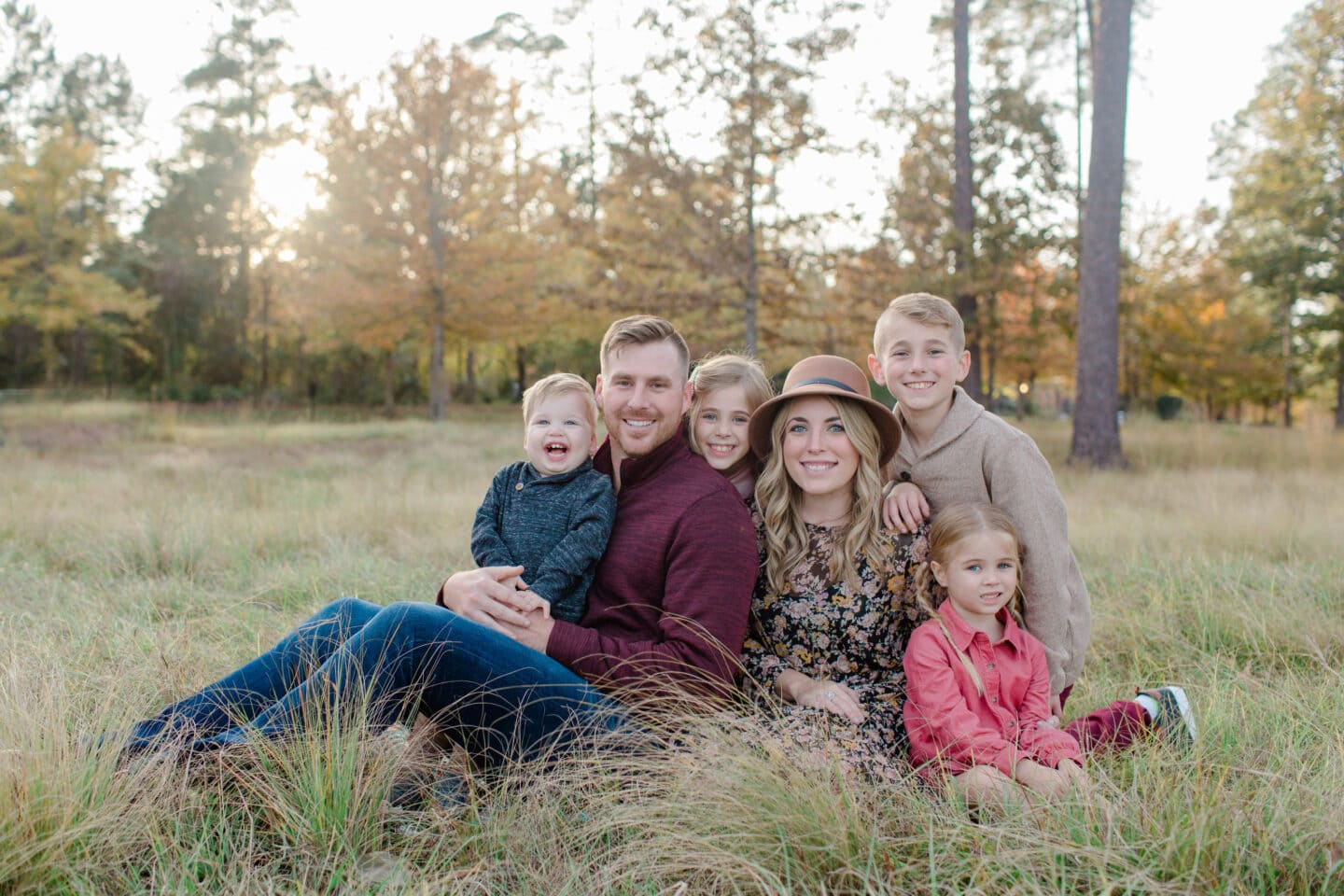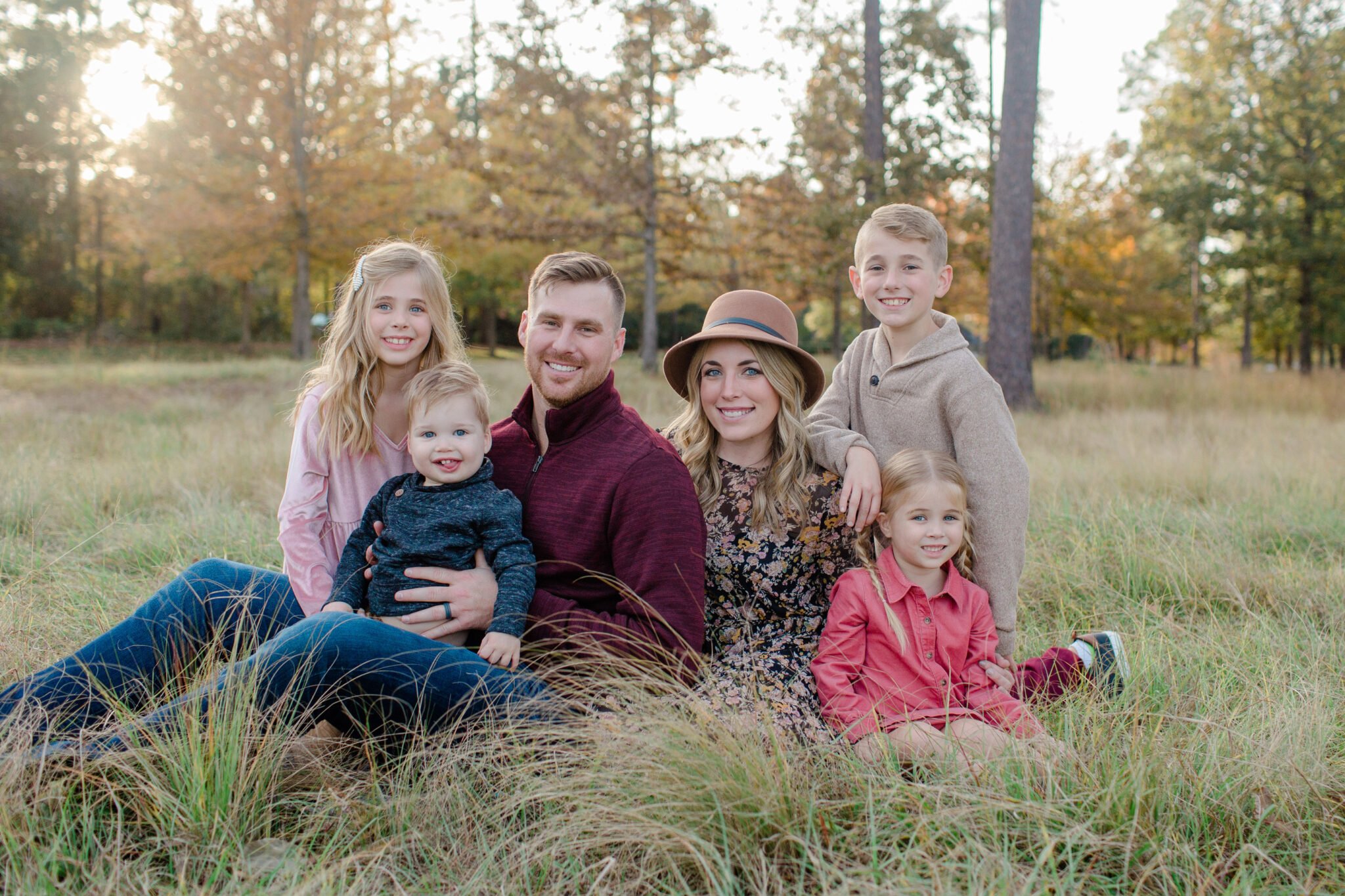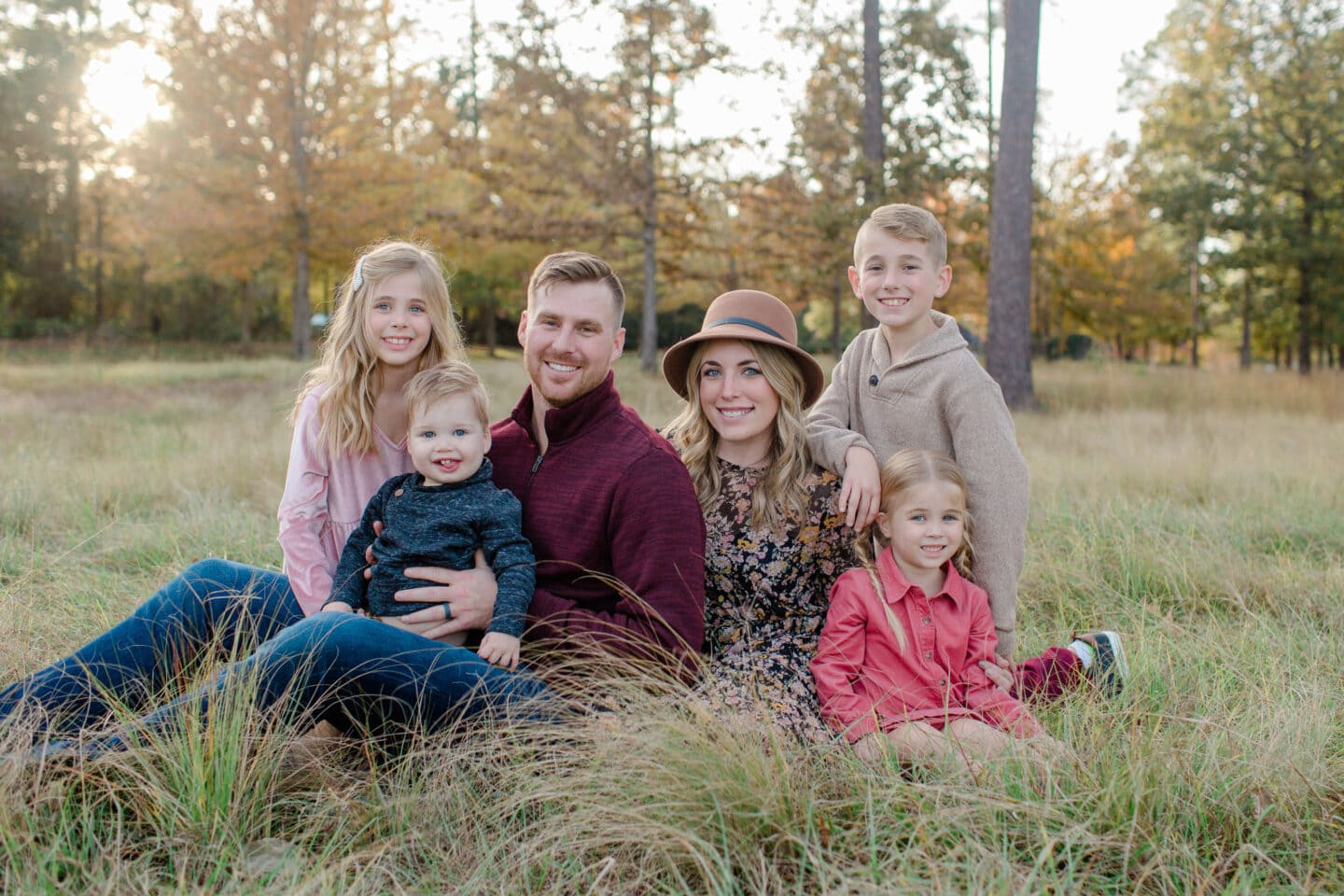 Me
Being a "mommy blogger" means headshots are necessary and I'm so thankful Lindsay has that magic touch to always produce photos I am proud to use of myself!
We all know as moms it's awkward to be in front of the camera and it can feel insecure but Lindsay always makes me feel so comfortable and confident and is great at getting the cute poses and angles 😉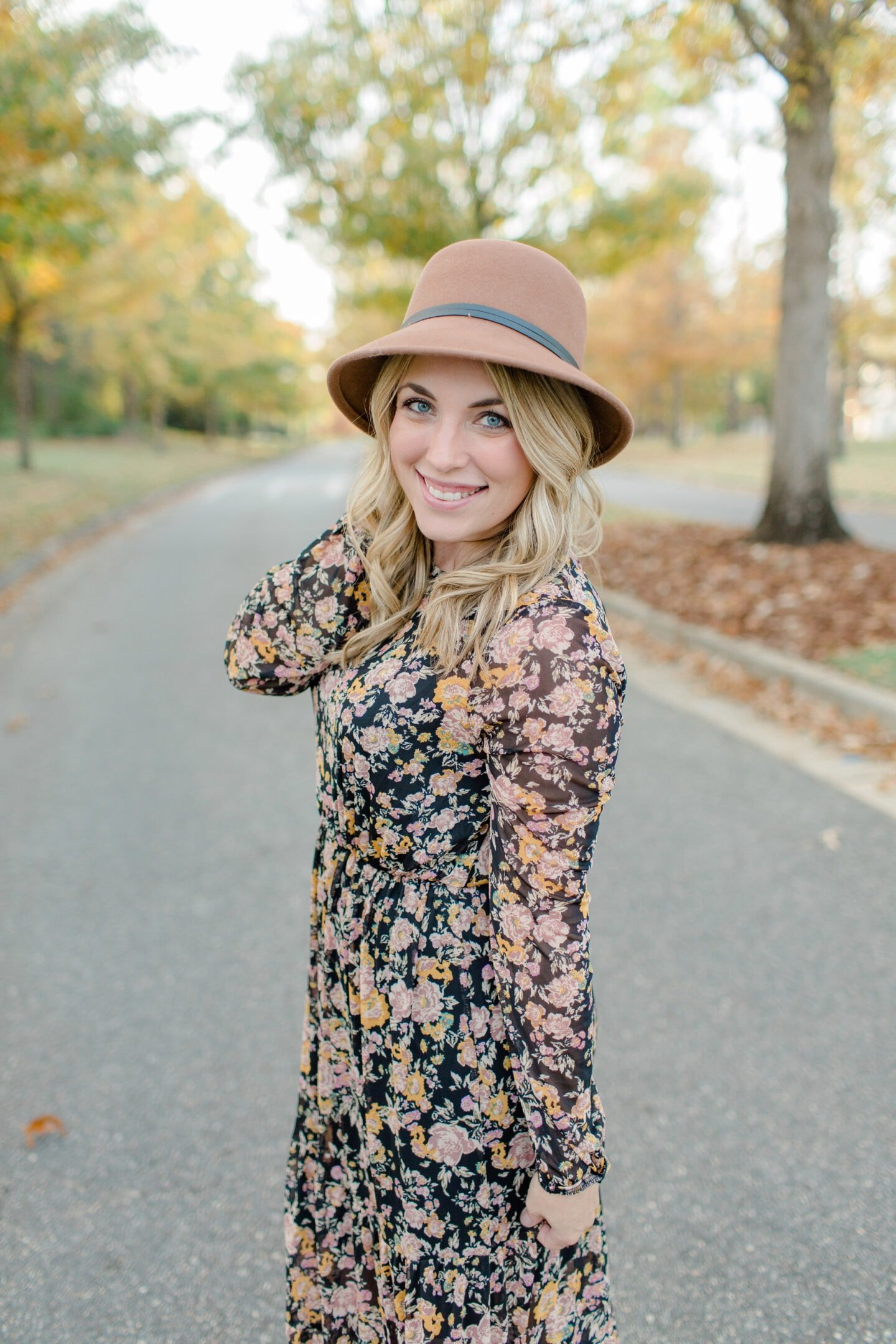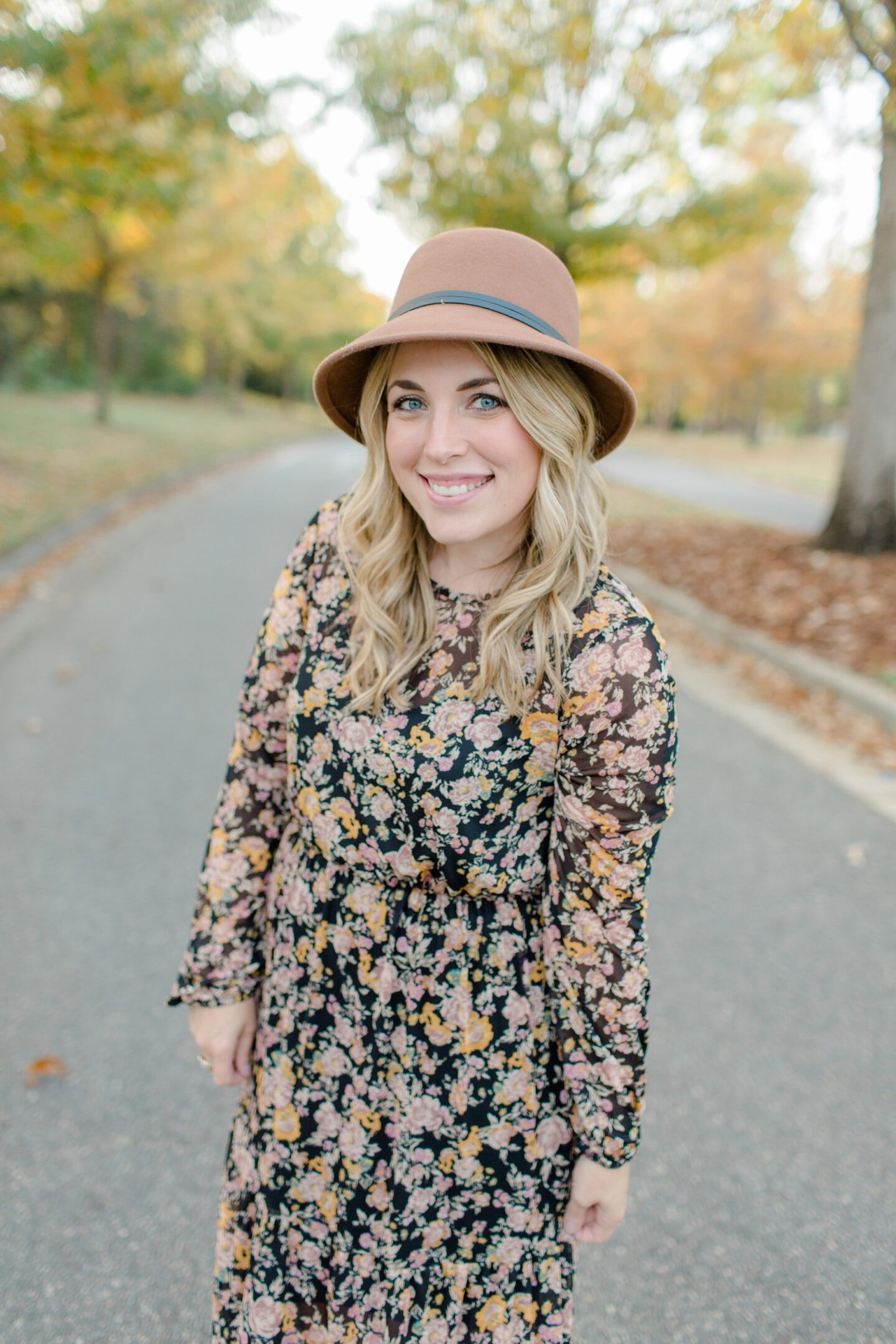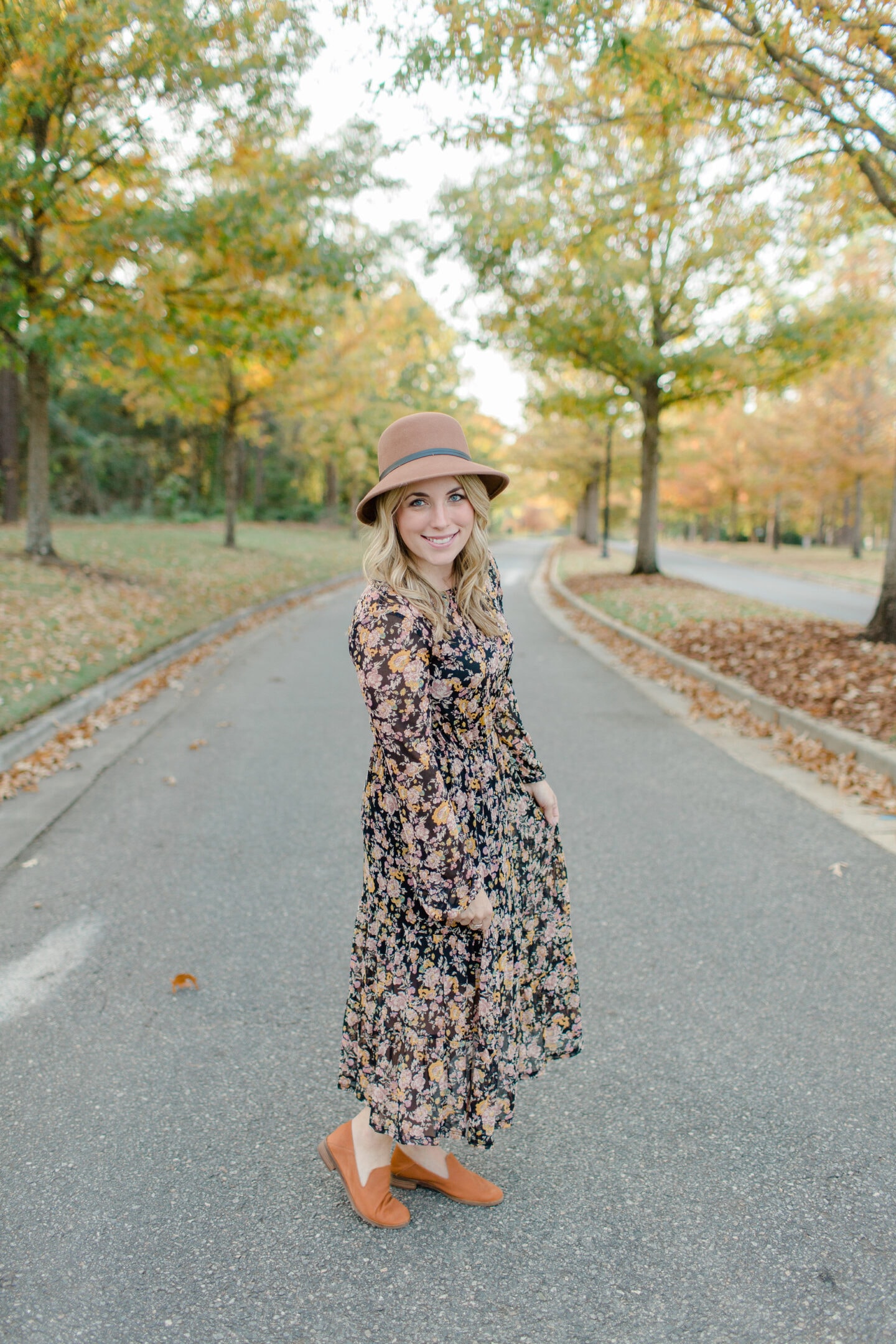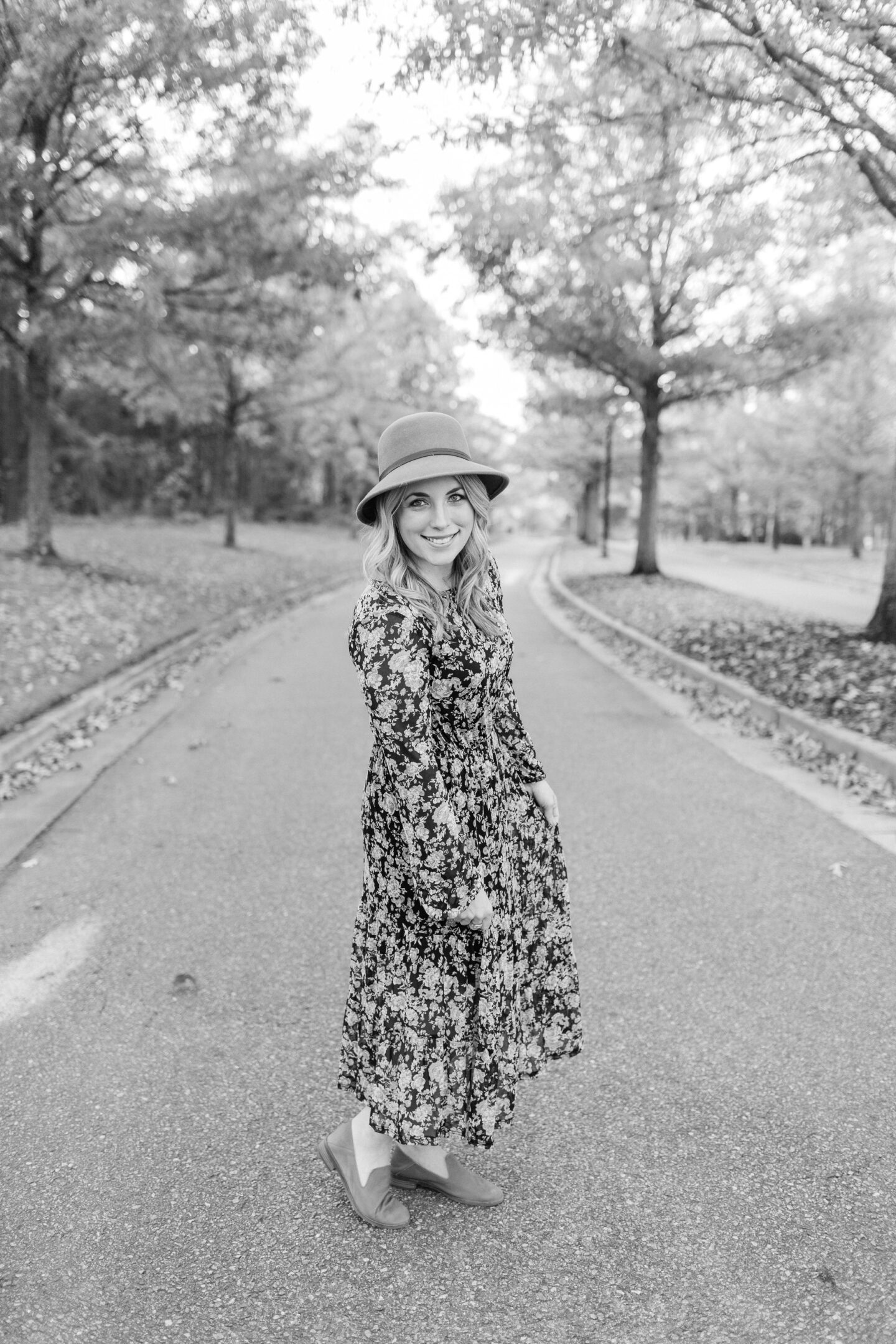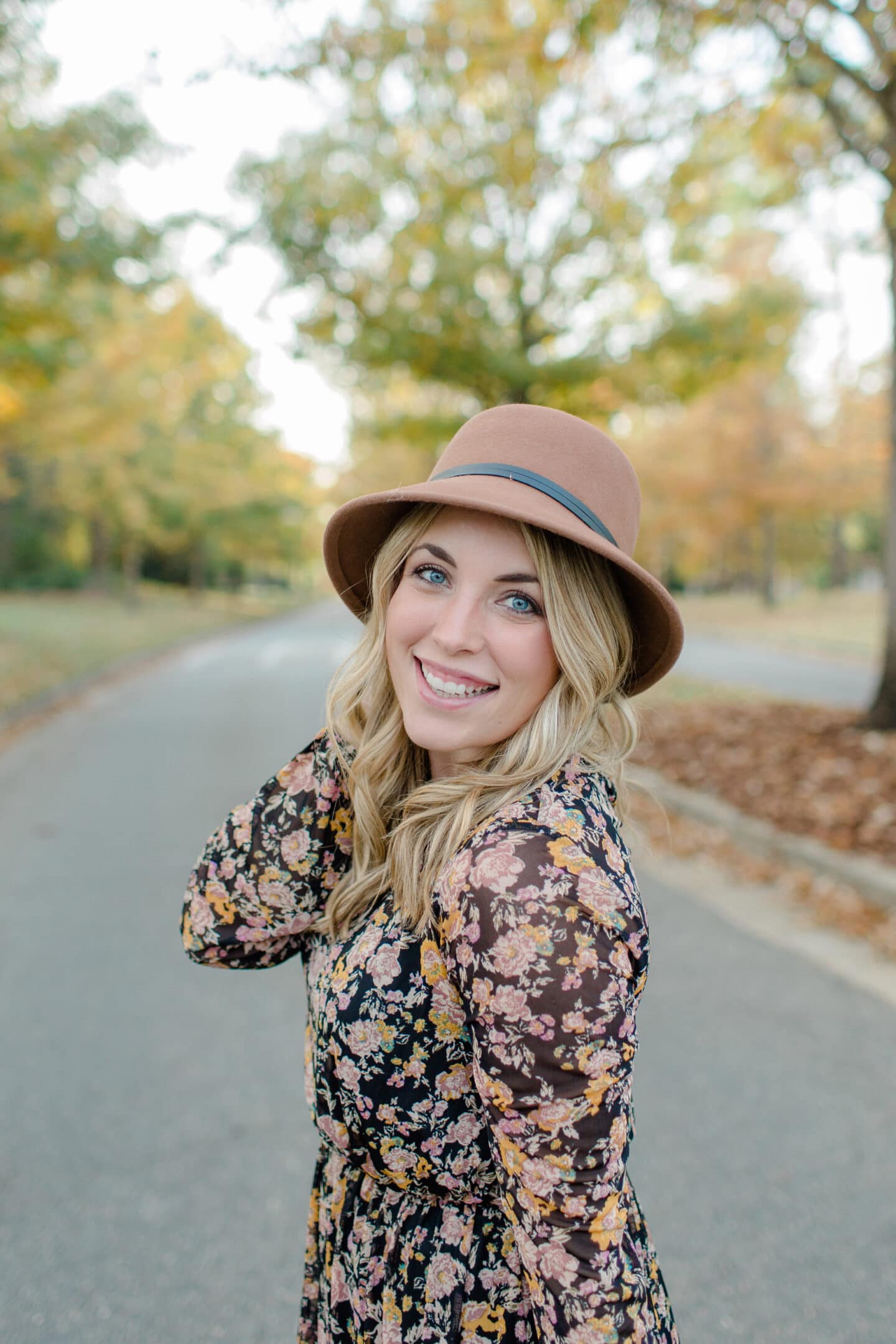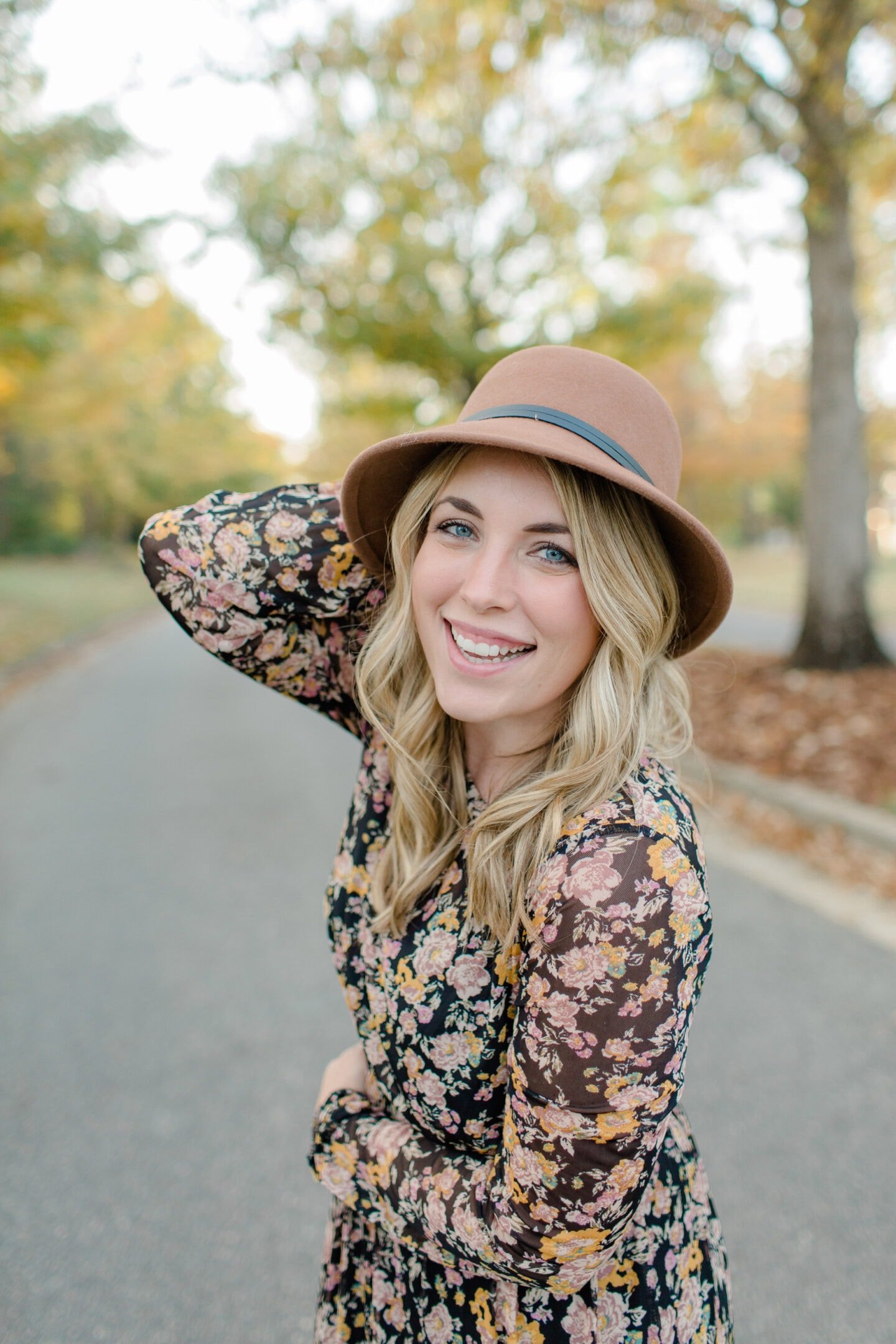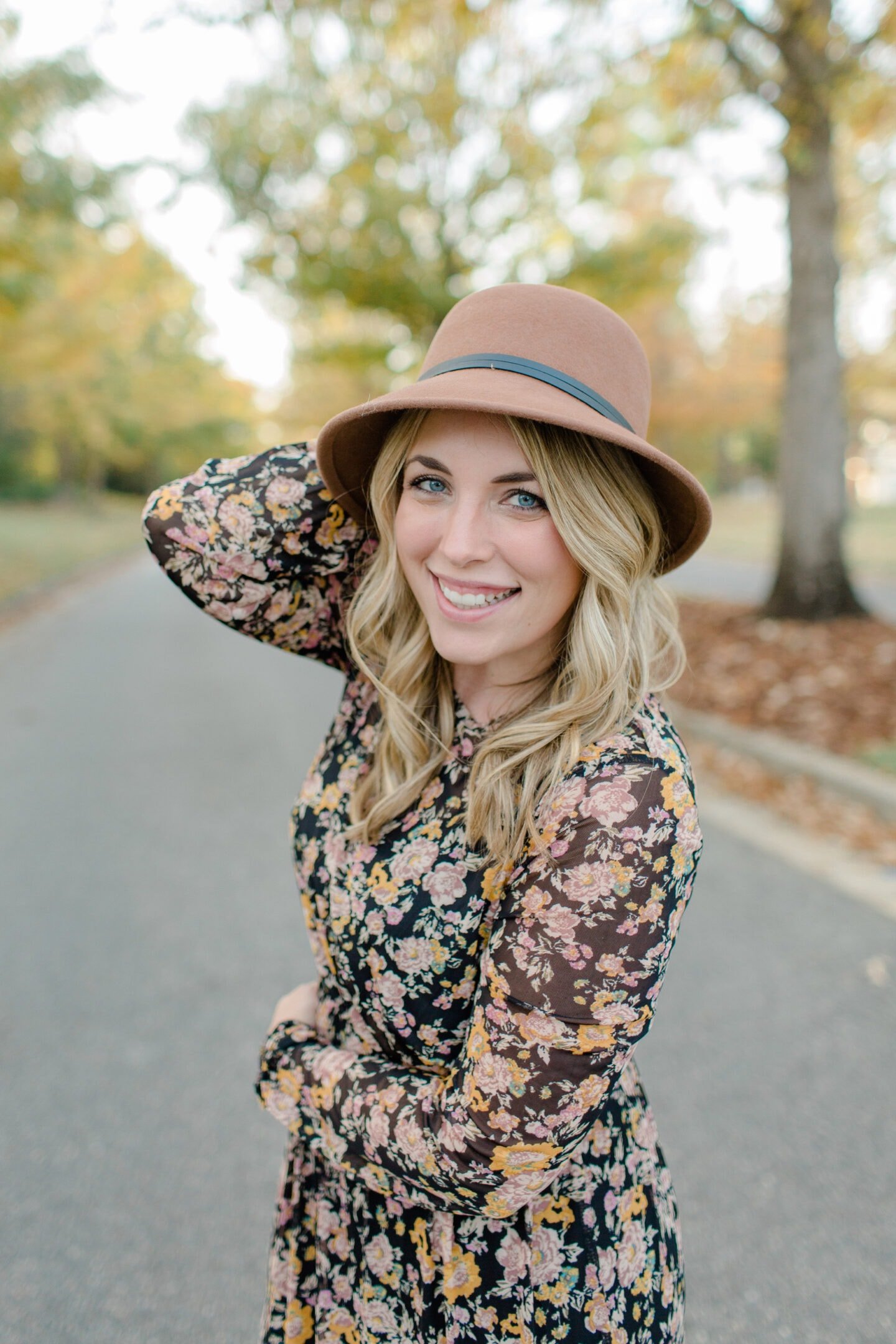 Merry Christmas!
Hopefully our cards made it to all the recipients in time for the Christmas season…if not then Happy New Year 😉
I went with this as our Christmas Card because it felt the most "Christmasy" with the background…it was a tough call but I love how they turned out! Simple and let the picture shine 🙂
I hope everyone has a blessed holiday season!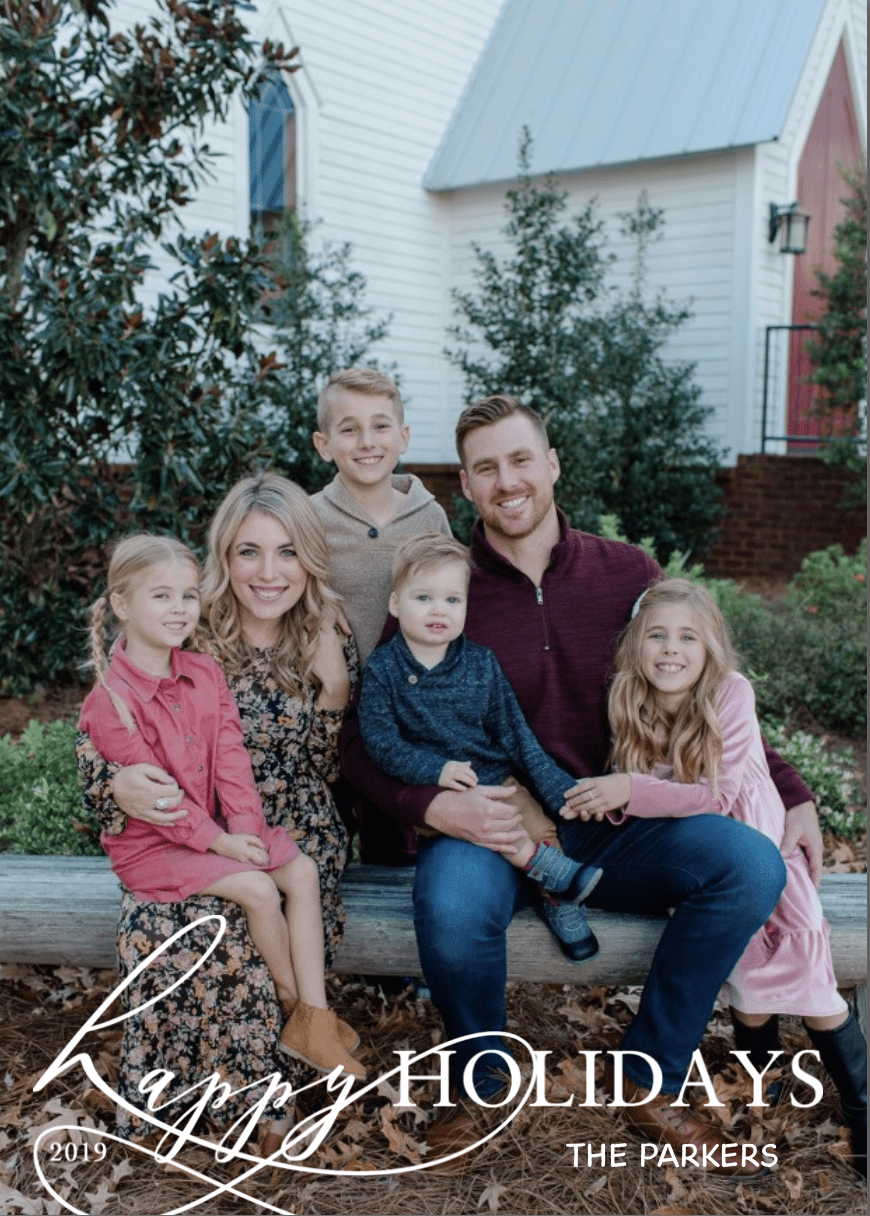 We just LOVE working with Captured by Colson and cannot recommend Lindsay enough.
I know I always brag on her every time we do photos together – but it's not just me being nice. I MEAN IT.
I love Lindsay as a person, a friend, but also as a professional. Fun fact but she was our photographer BEFORE becoming one of my absolute favorite friends!
Be sure to check out her website here as well as give her a follow on instagram for more of her beautiful images!
Shop Our Looks
You can scroll through the images and click on any of the photos to shop our looks from this session!
I love the way the colors all came together and love that each of us can continue wearing our pieces again and again!