Family Photos November 2019 – Kids
As always we LOVE working with Lindsay from Captured by Colson for all of our family photos.
We had talked about doing pics at Disney last year but it didn't work out and then we planned to do them this year but I had a realization that a wild toddler trying to get pics at Disney would be a disassssster.
Plus we just had SUCH incredible pics in July that I felt like it'd be smart to hold off on Disney pics a bit since we just had the perfect family session 🙂
We met up with Lindsay before Thanksgiving and decided to do pics at the local golf club where Zach is a member.
Lindsay has SUCH a great eye for locations – I LOVE all the backdrops of these and they are perfect for fall and holiday vibes!
G-Mama came with us and we were all so thankful she was there and we were all also so thankful we opted to wait on the Disney pics…whew SPEAR IS WILD haha!
Lindsay is so pro though and manages to make magic happen even with so many kids in the mix 😉
We were thankful for GORGEOUS weather (last year's pics were FREEZING).
I also love how all of our outfits blended together! I will have links to everything at the end of the post.
This session resulted in SO MANY AMAZING PICS!
I couldn't narrow them down for one post so come back tomorrow to see PART II.
Today I'm sharing all the solo pics of the kids 🙂
Kye:
Kye is looking SO grown, def less "boy" and more "teen"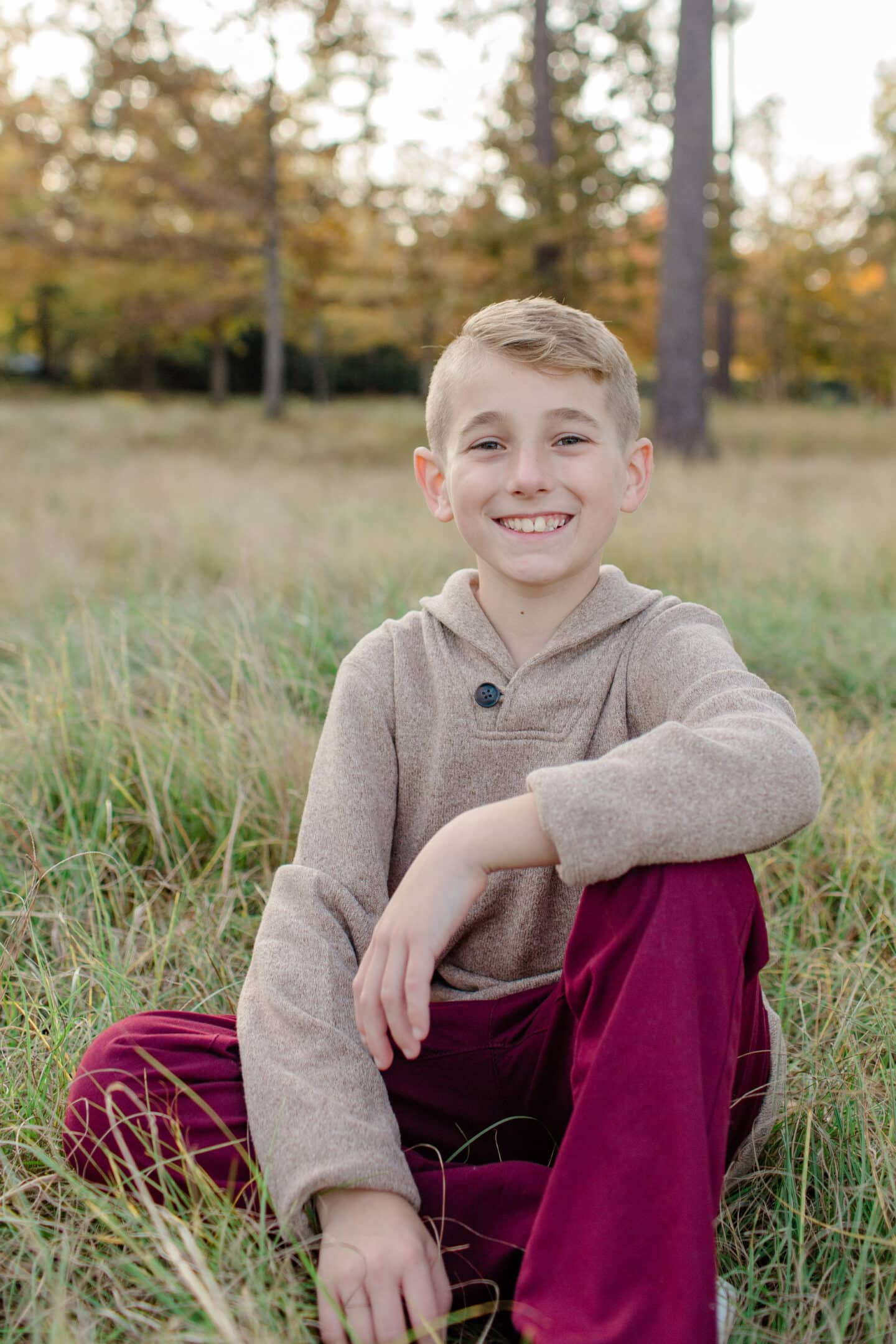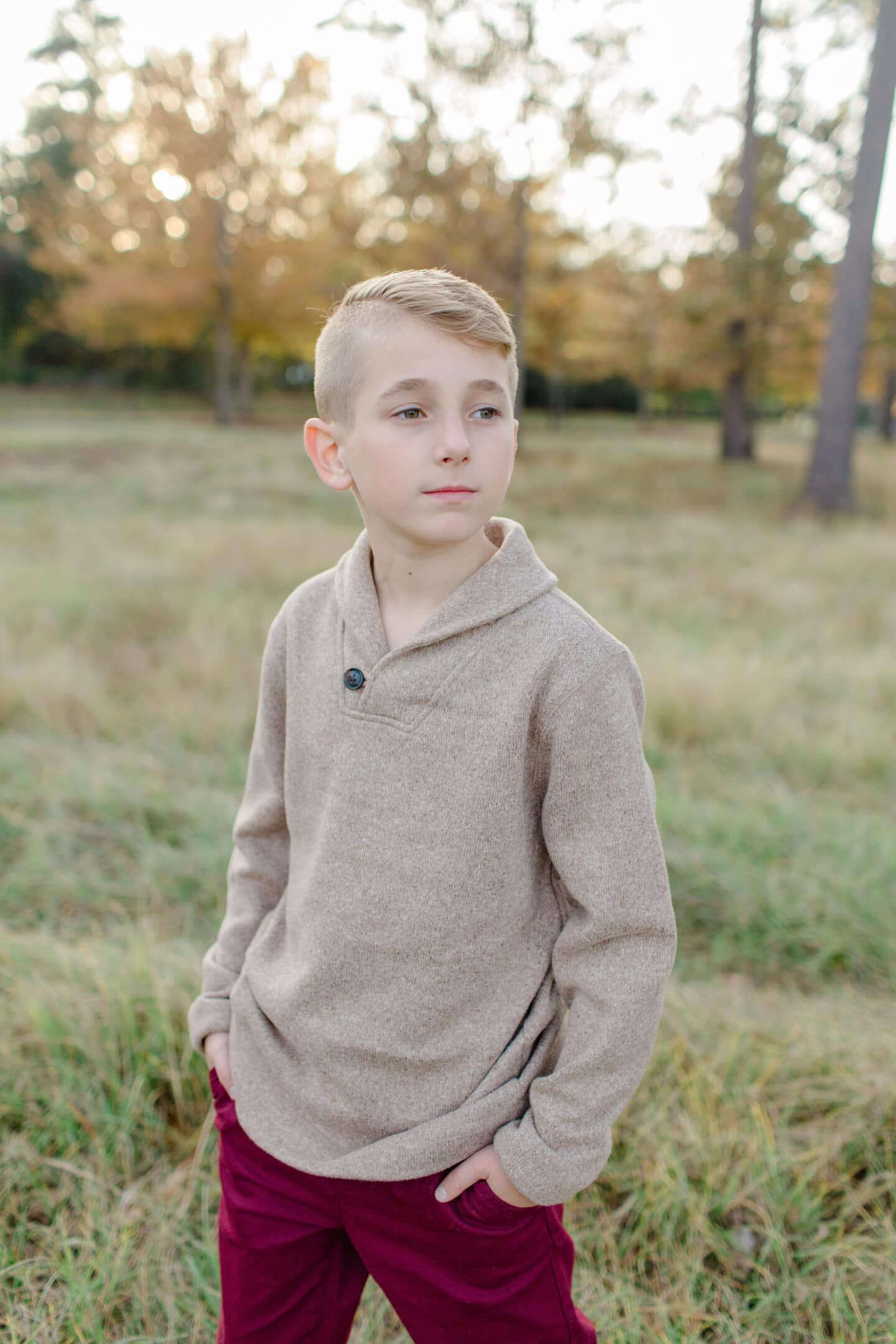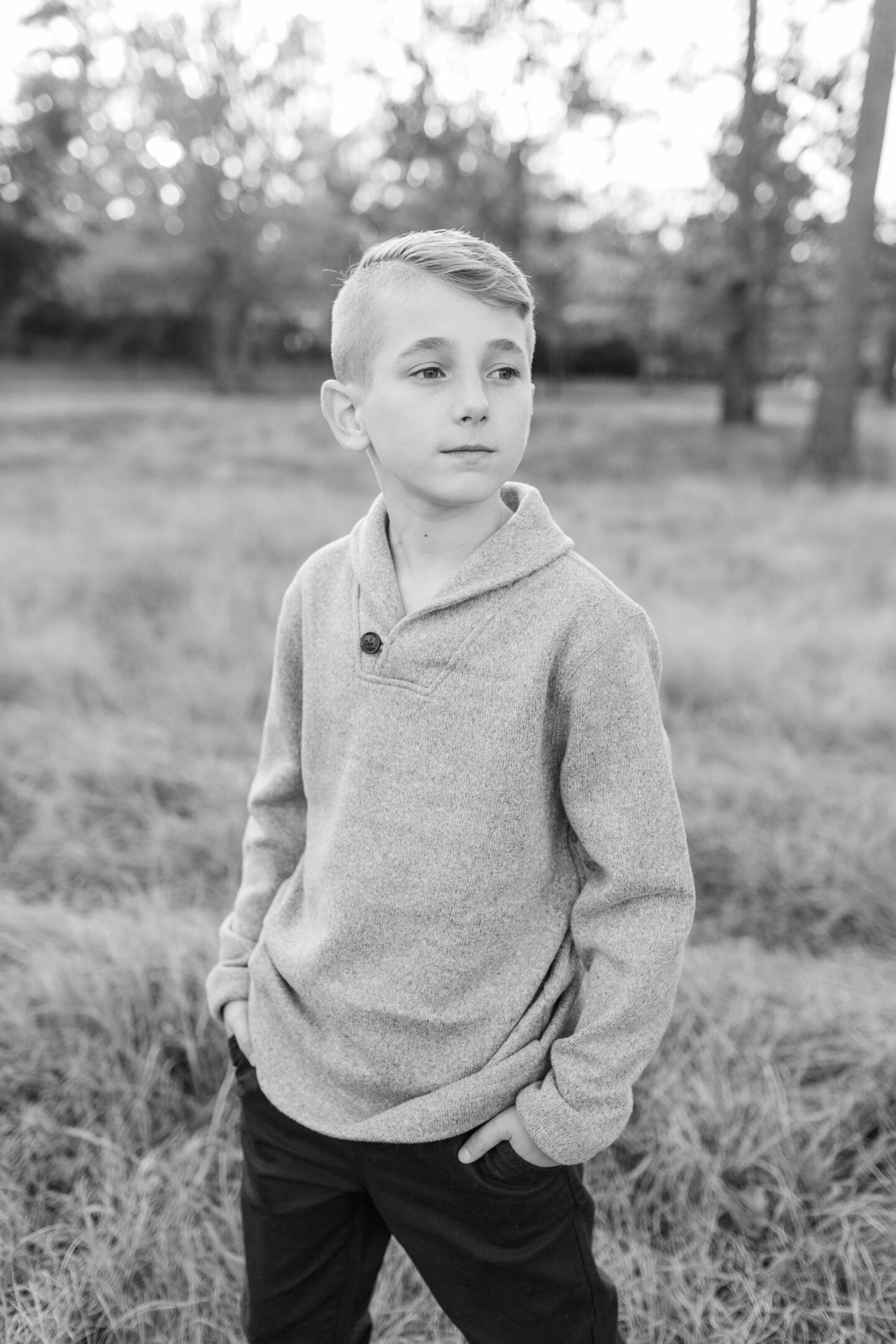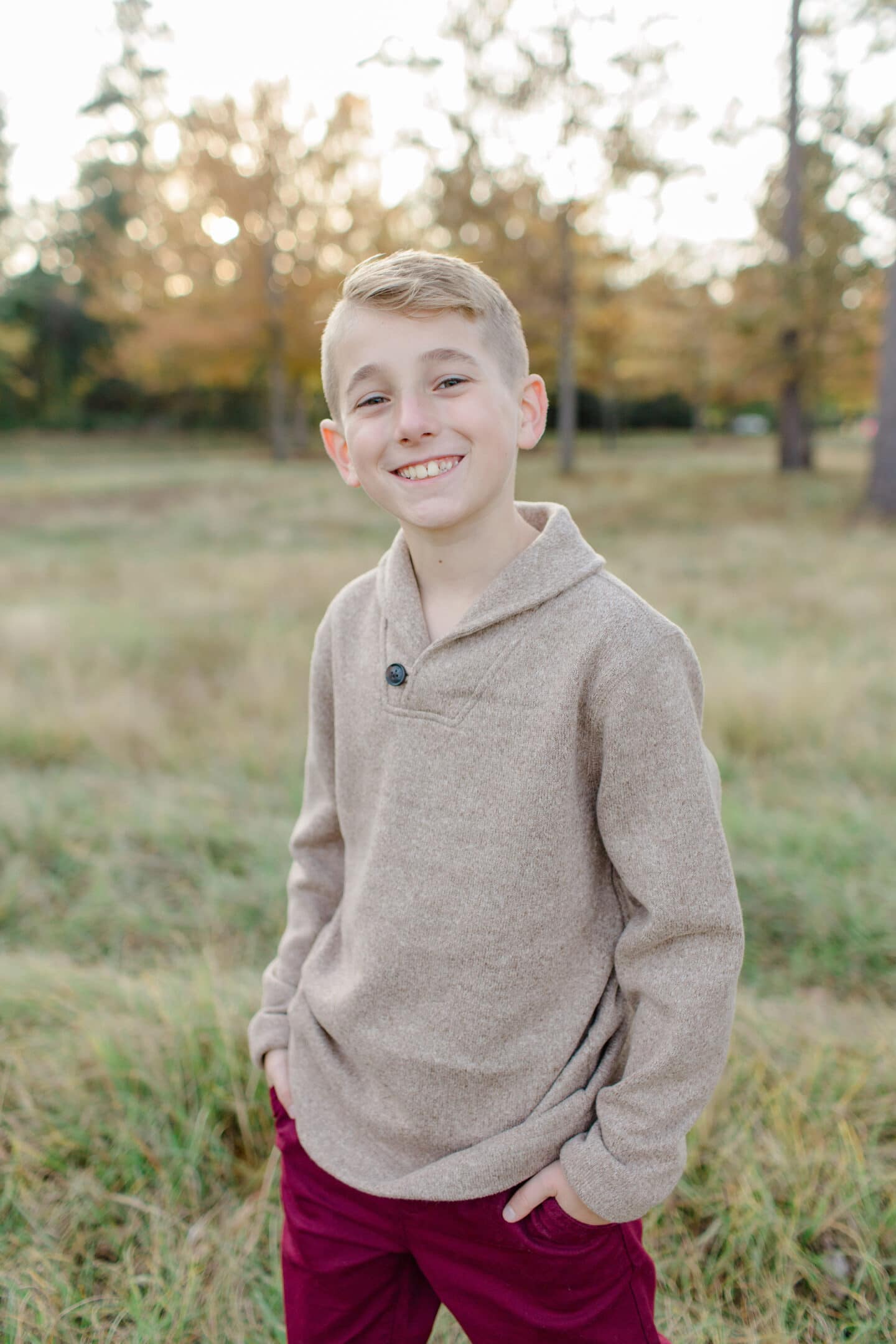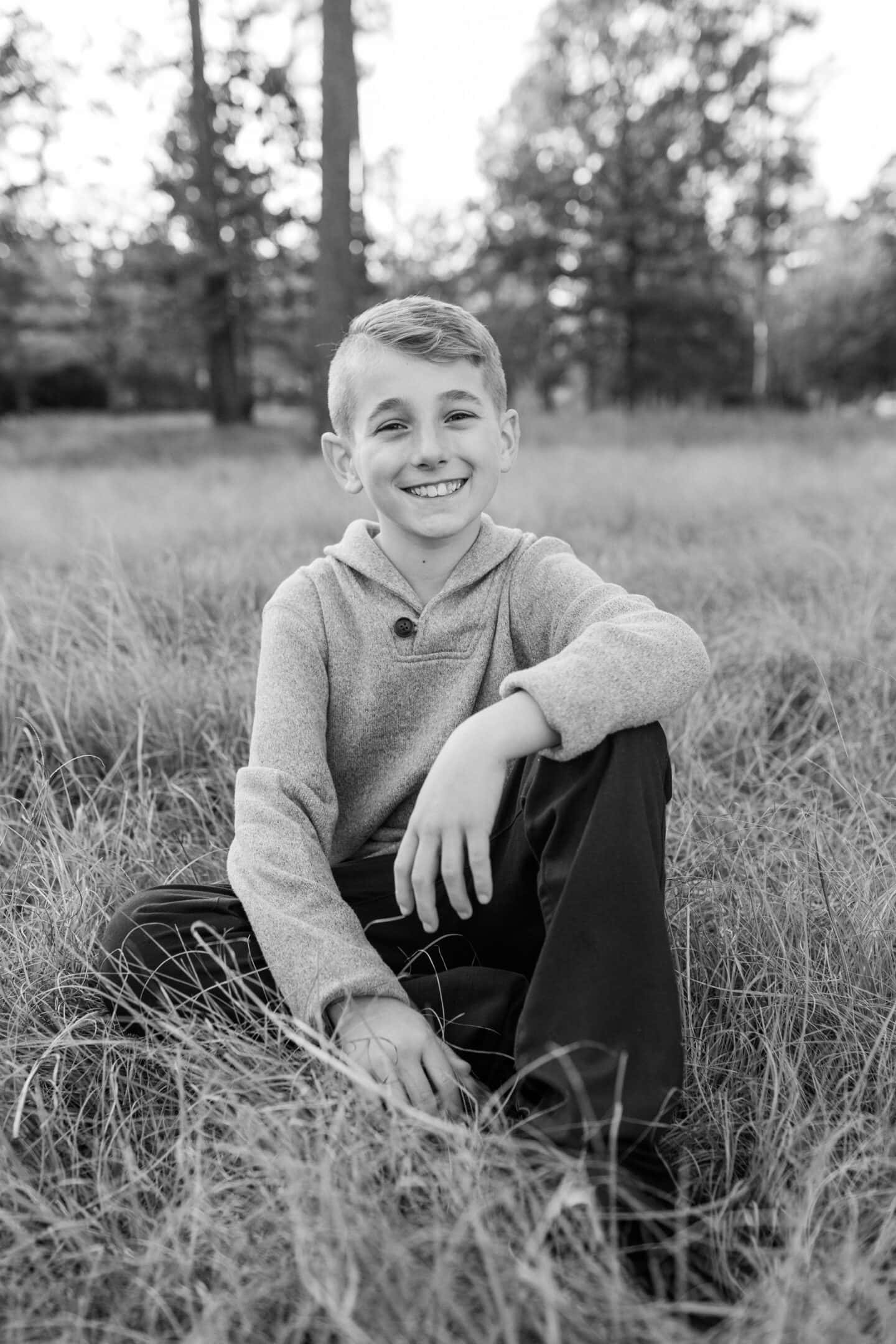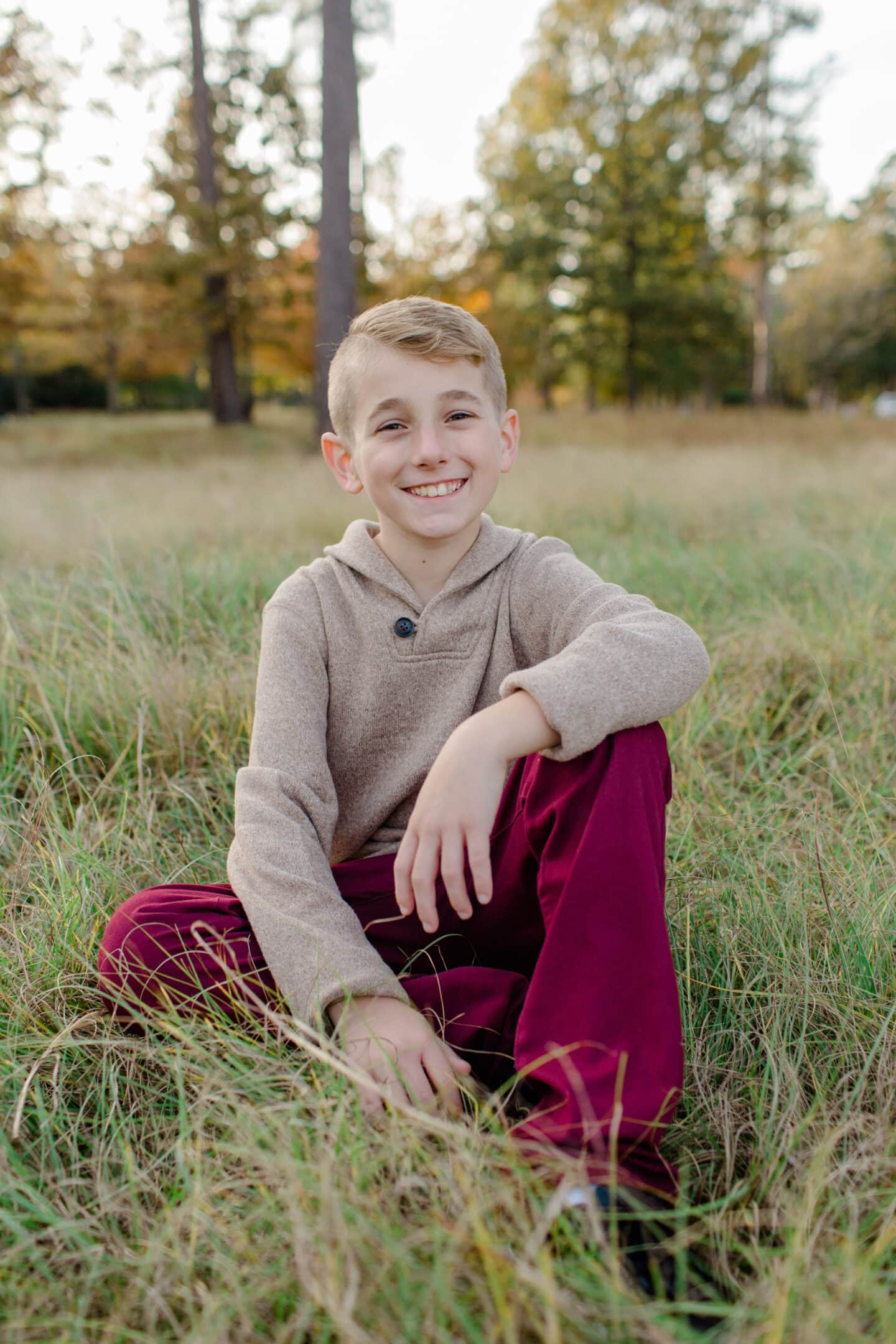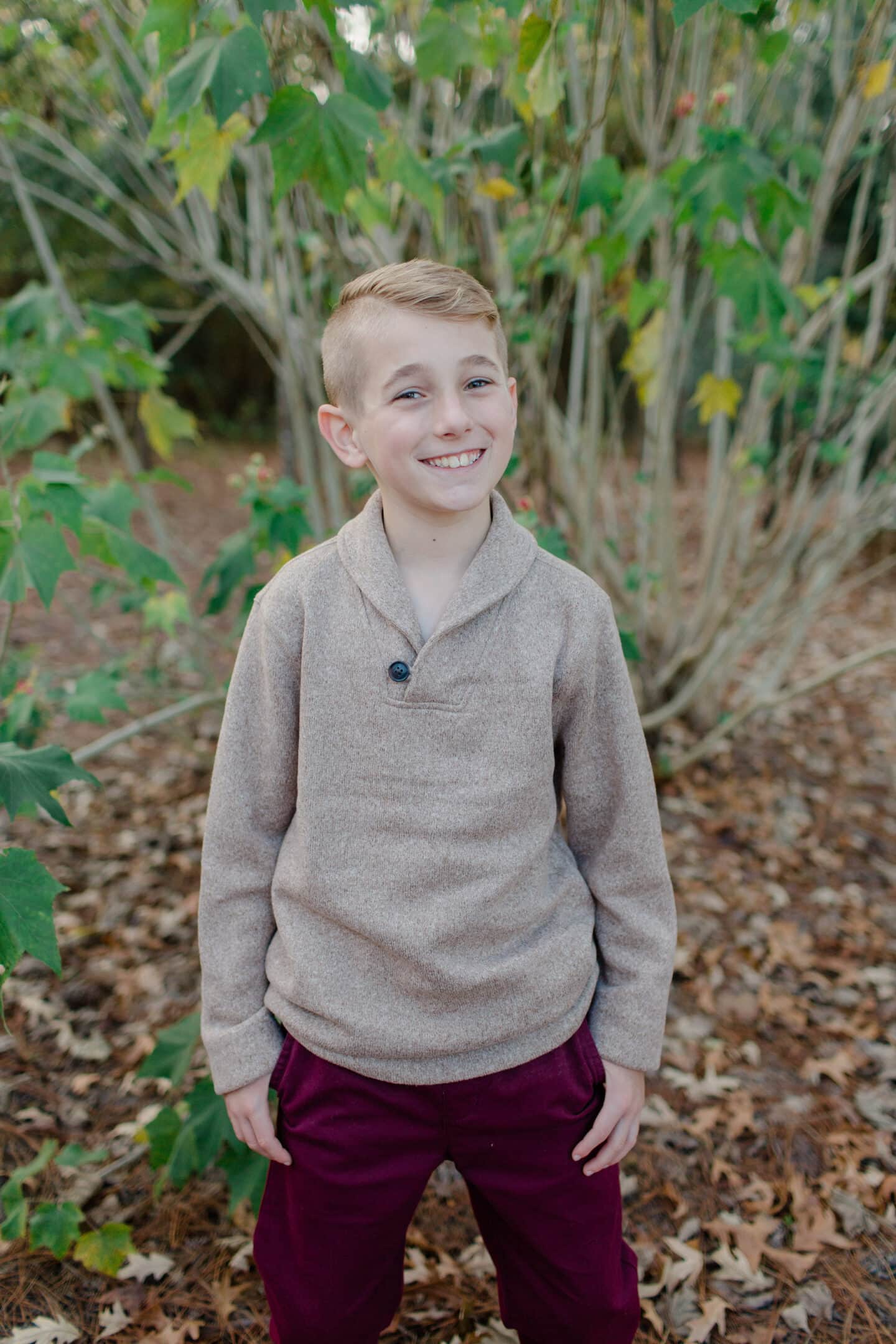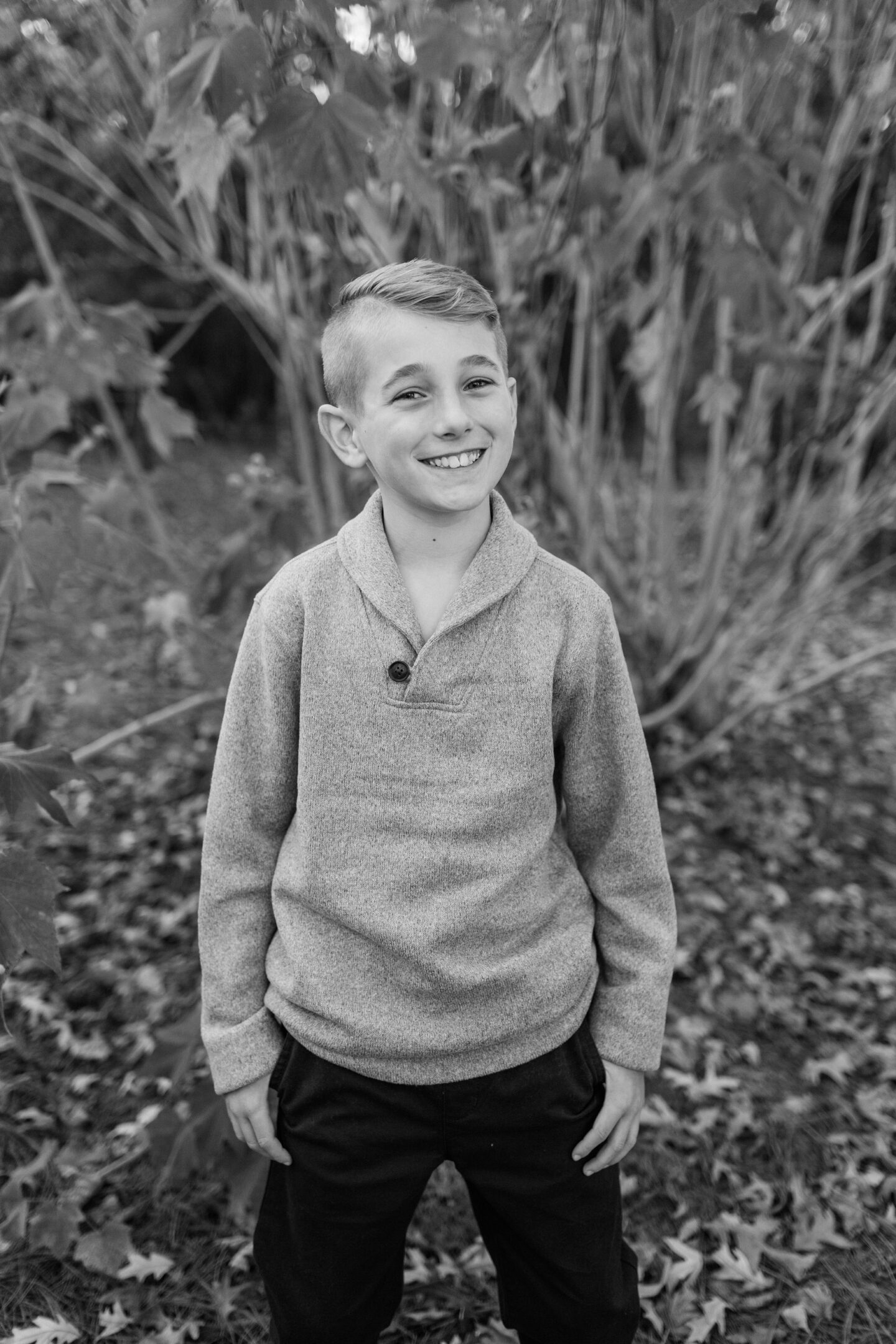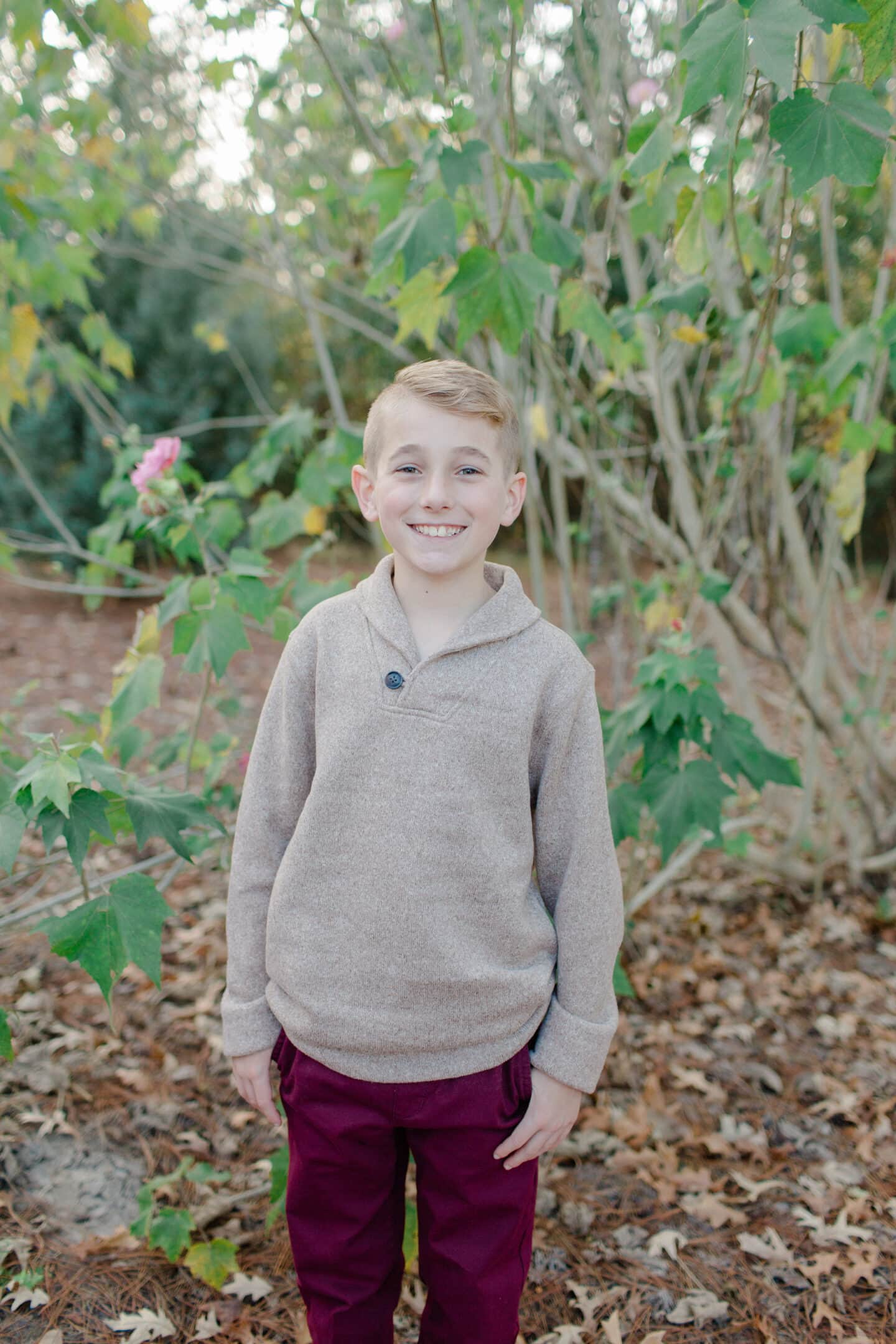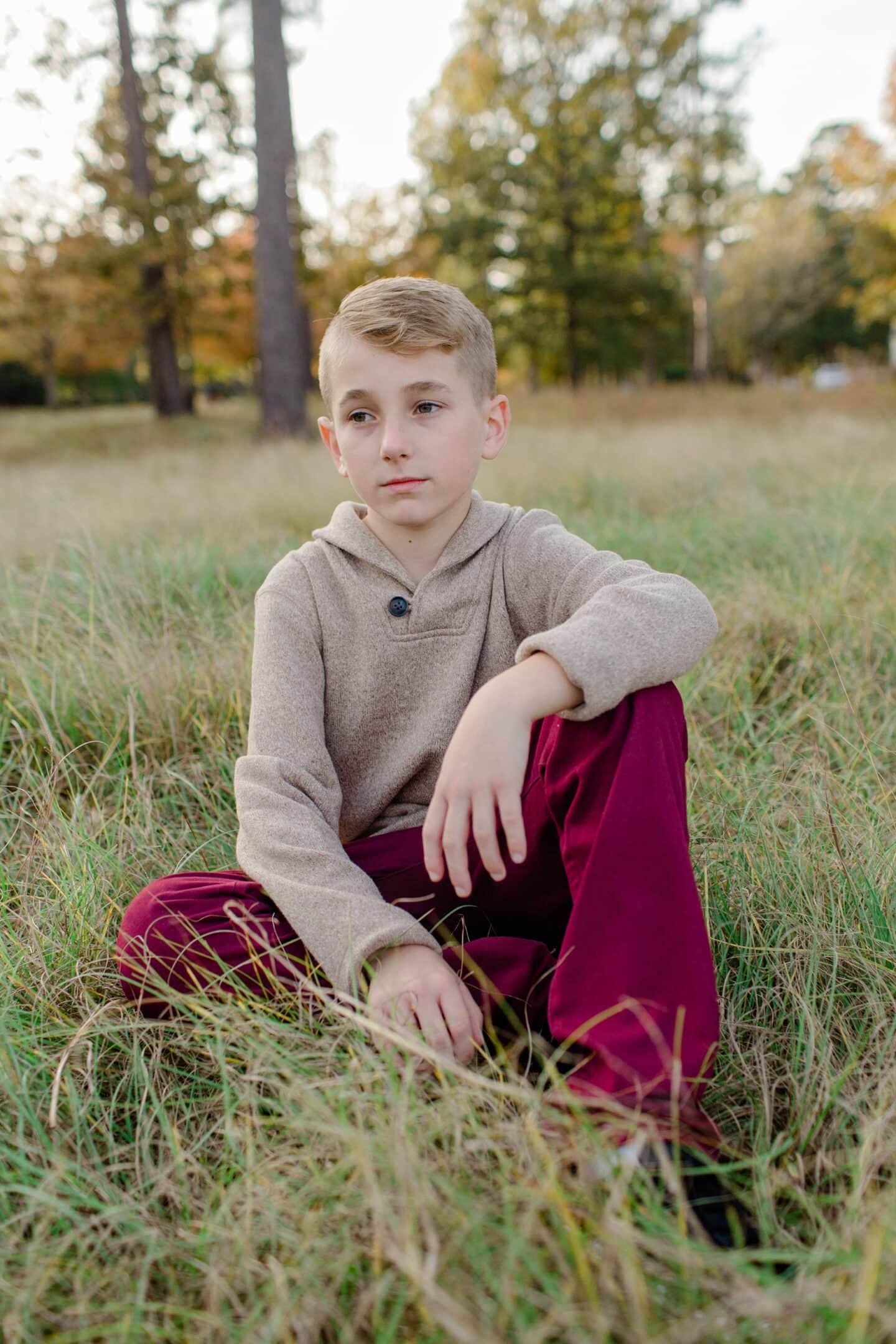 Kye + Daddy
By now y'all know how much I value pics of each of us with each child.
I think these pictures are so important for our kids to have!
Each of our children matter. Each are individuals and I try not to always lump them all together and to make sure to focus on each of those individual bonds and relationships: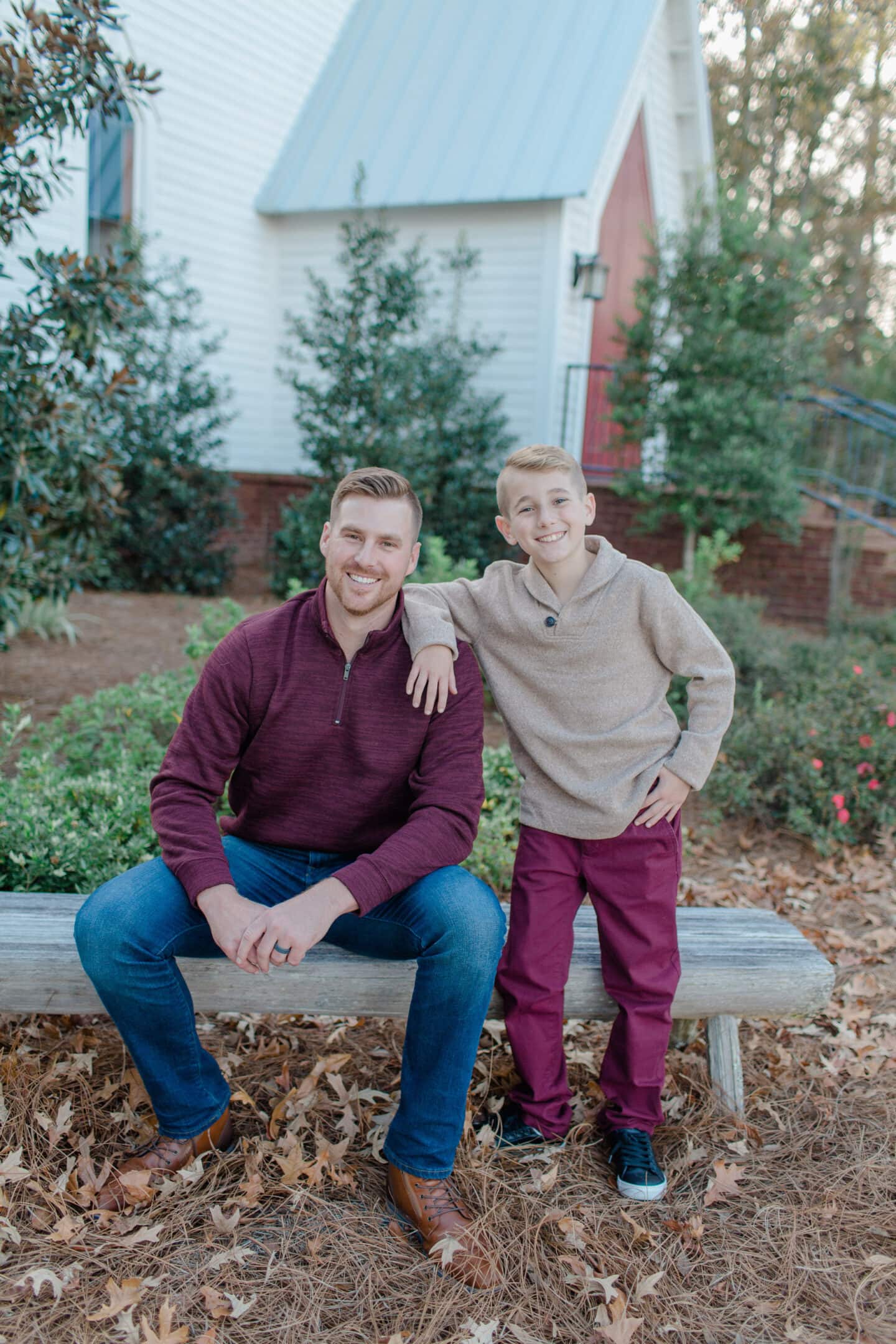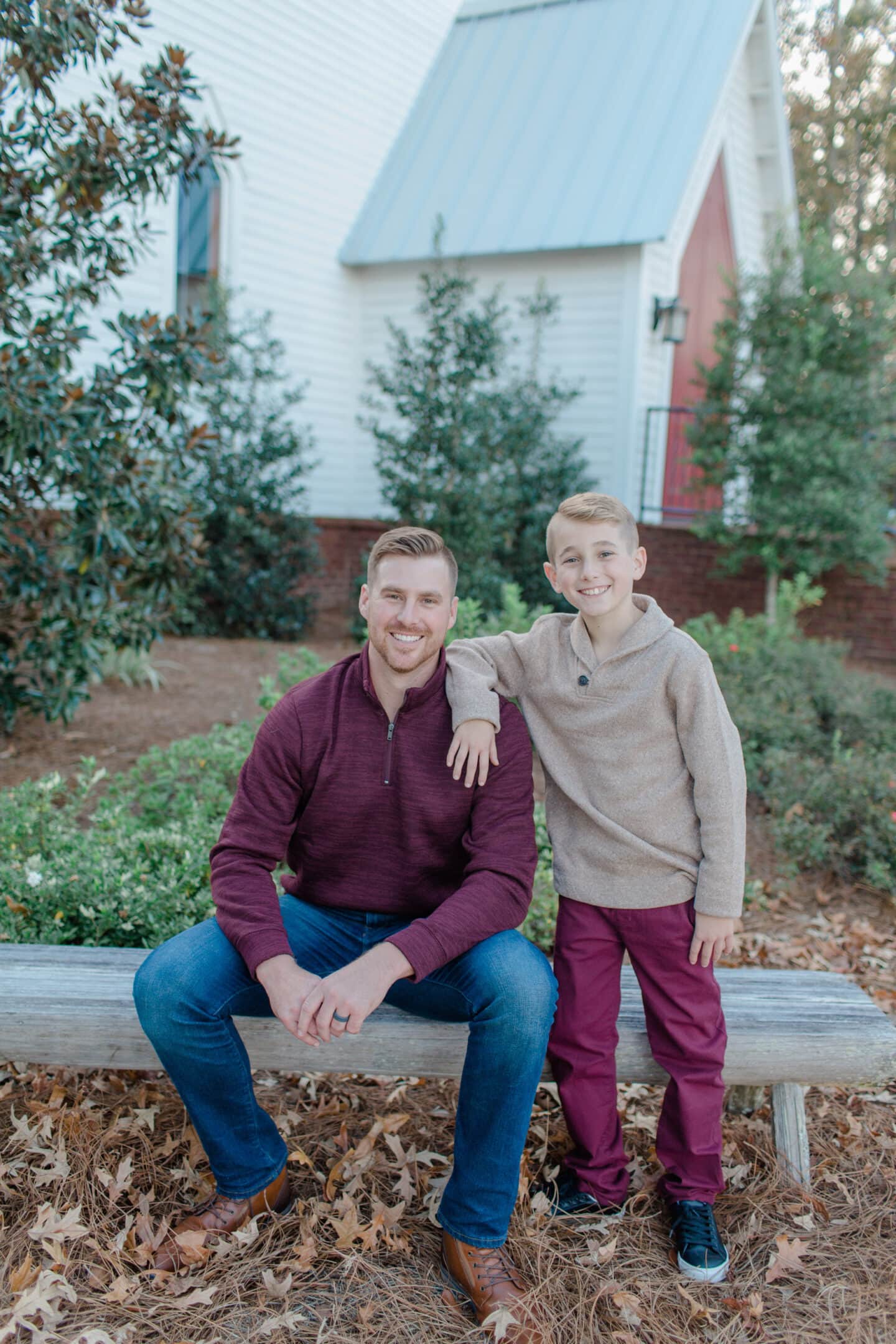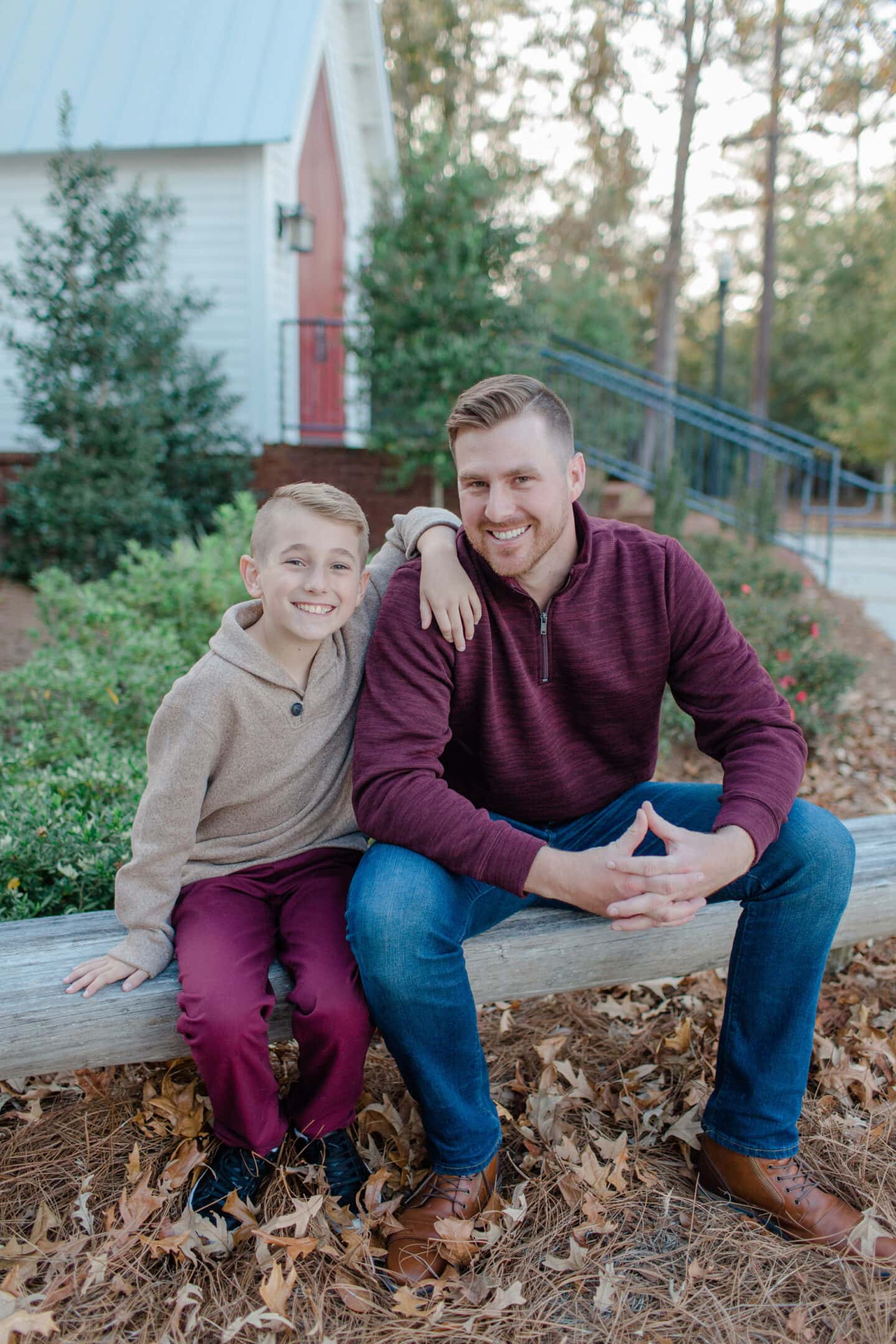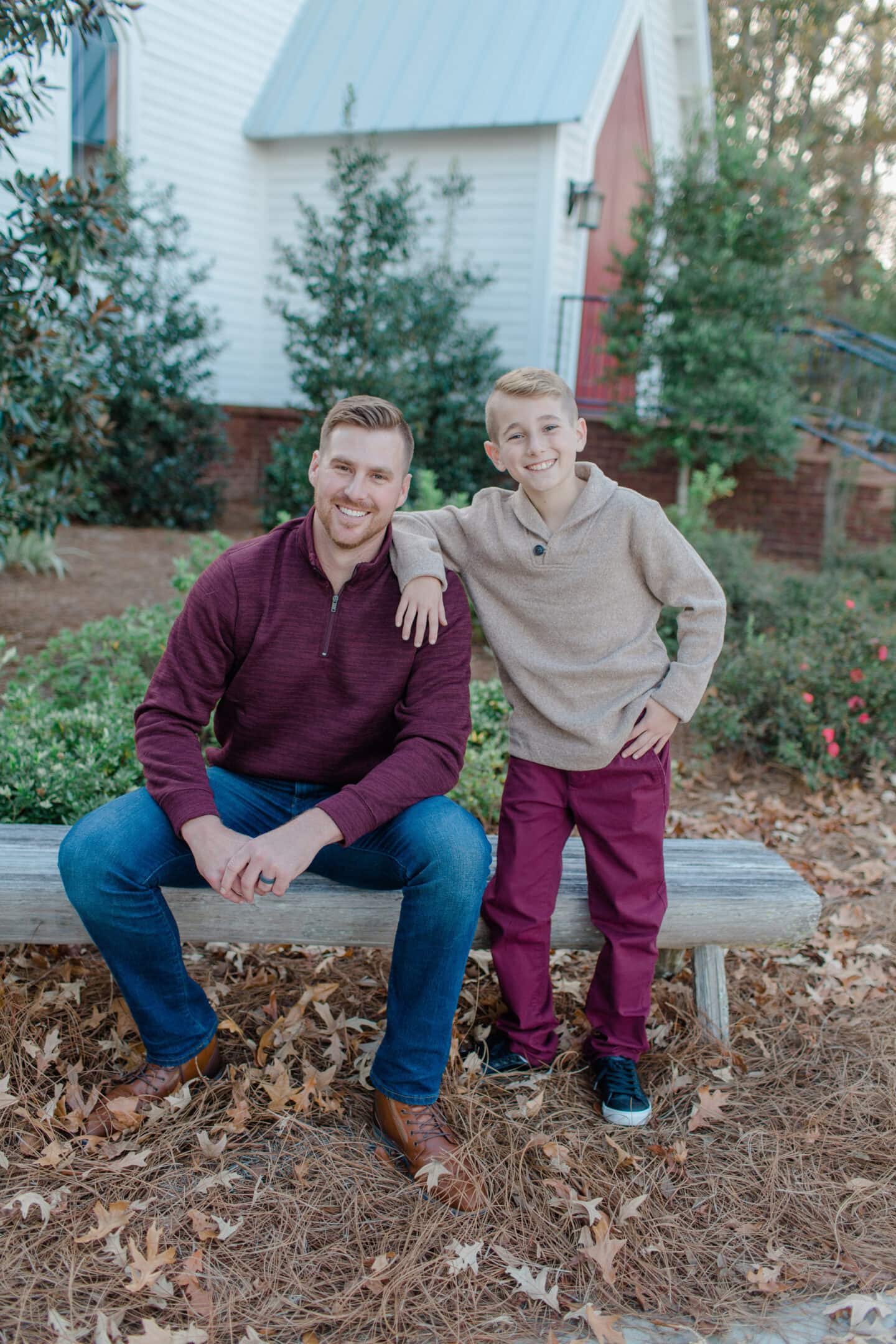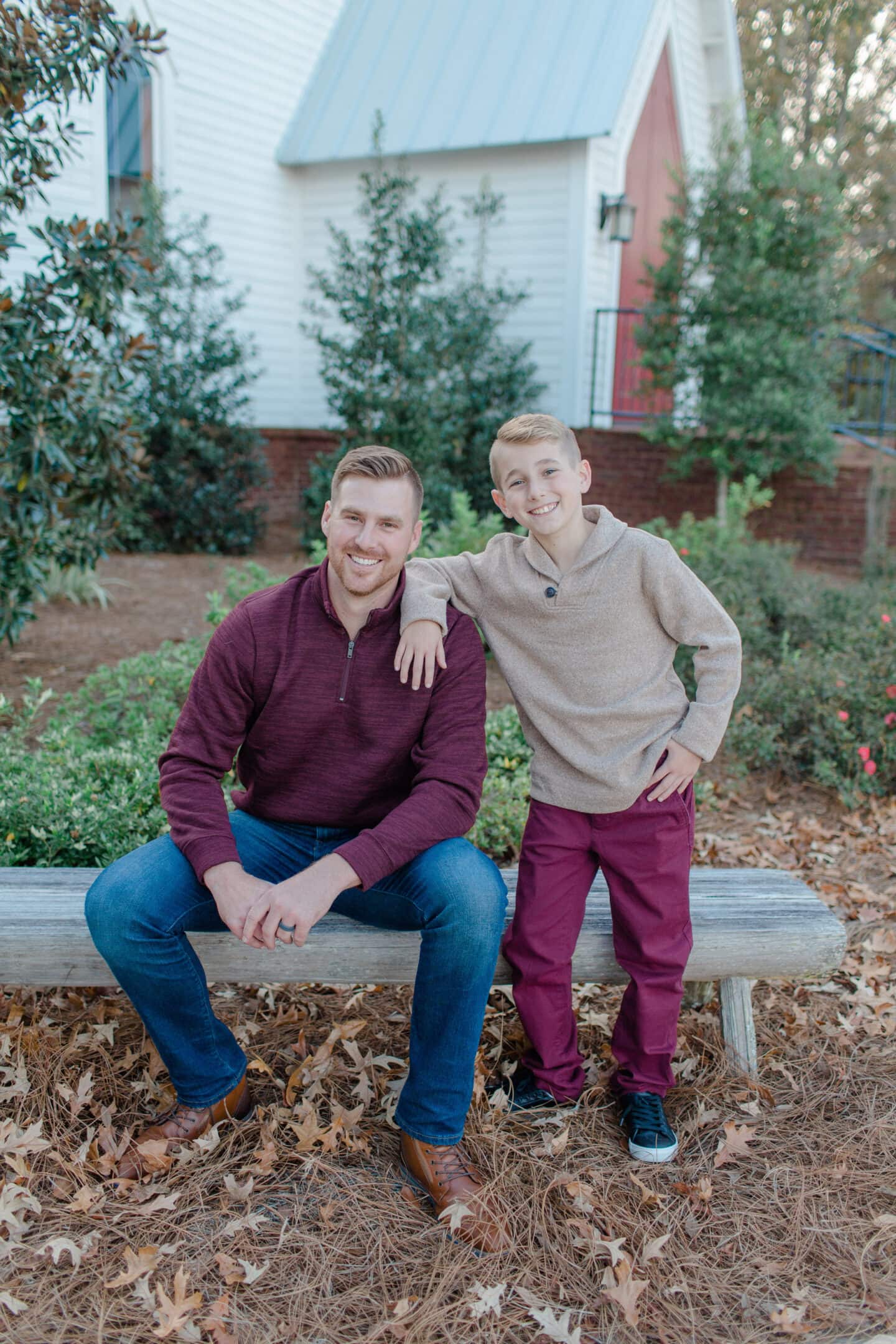 Kye + Mommy
I look SO SHORT in these pictures because Kye is truly catching up to me QUICK!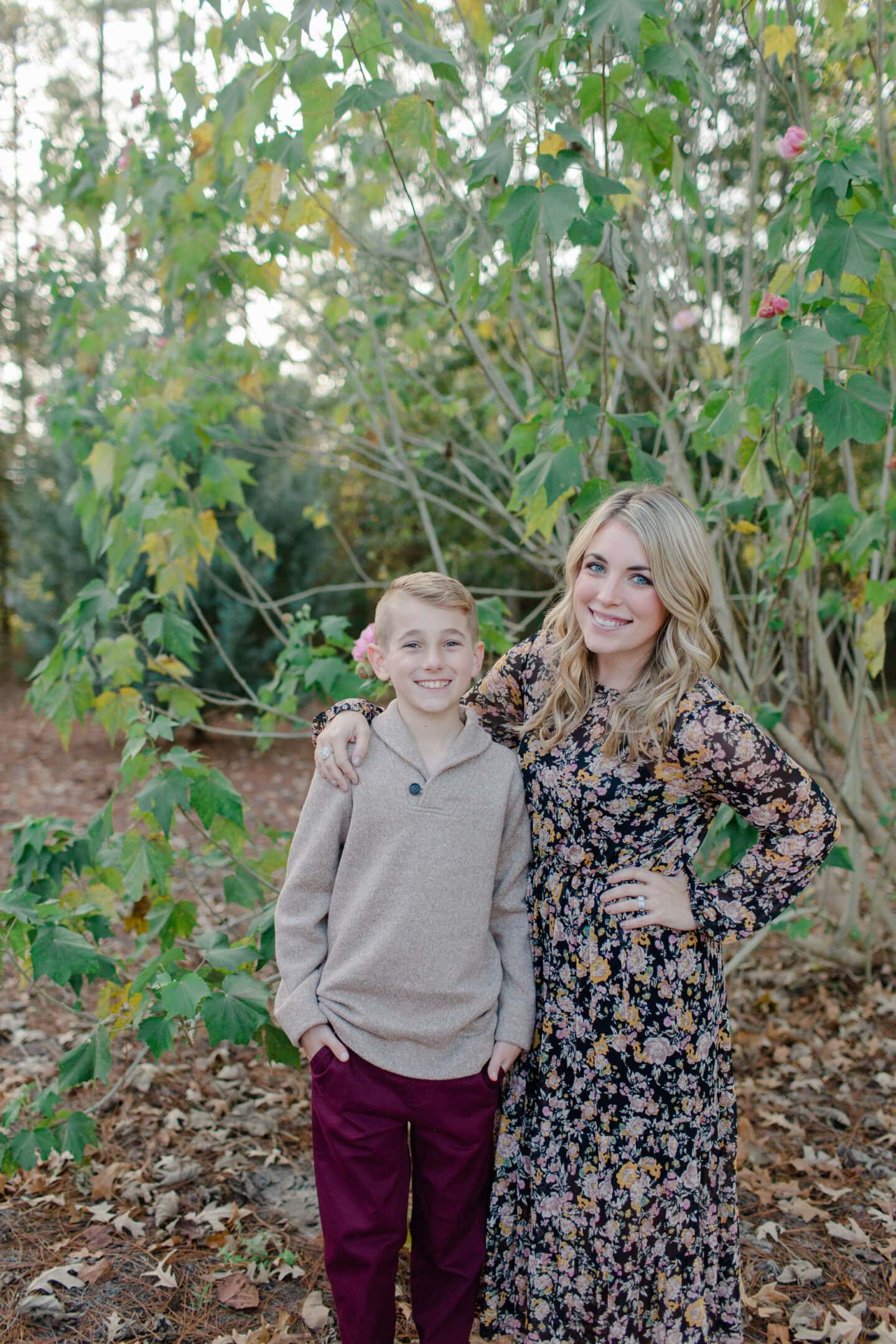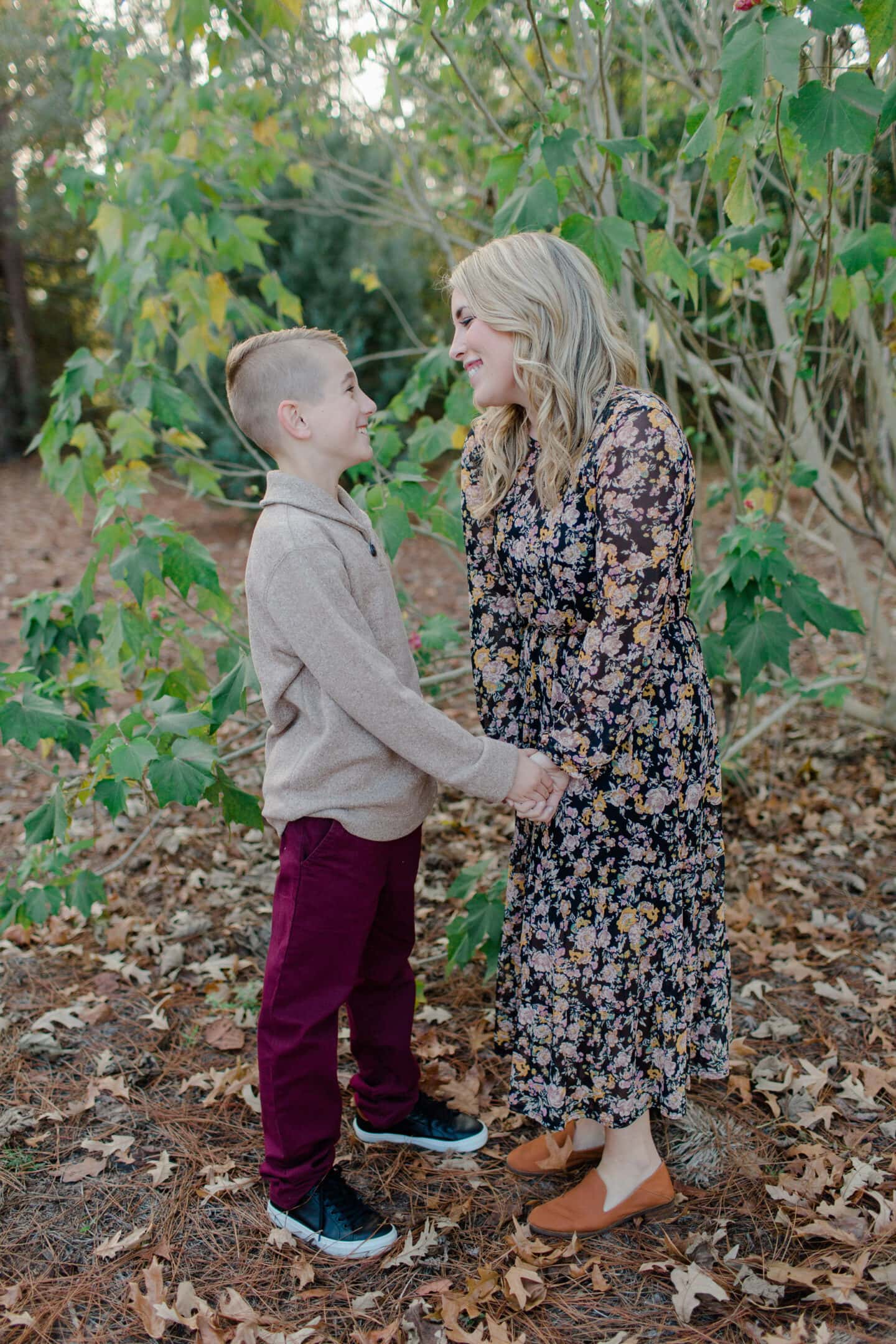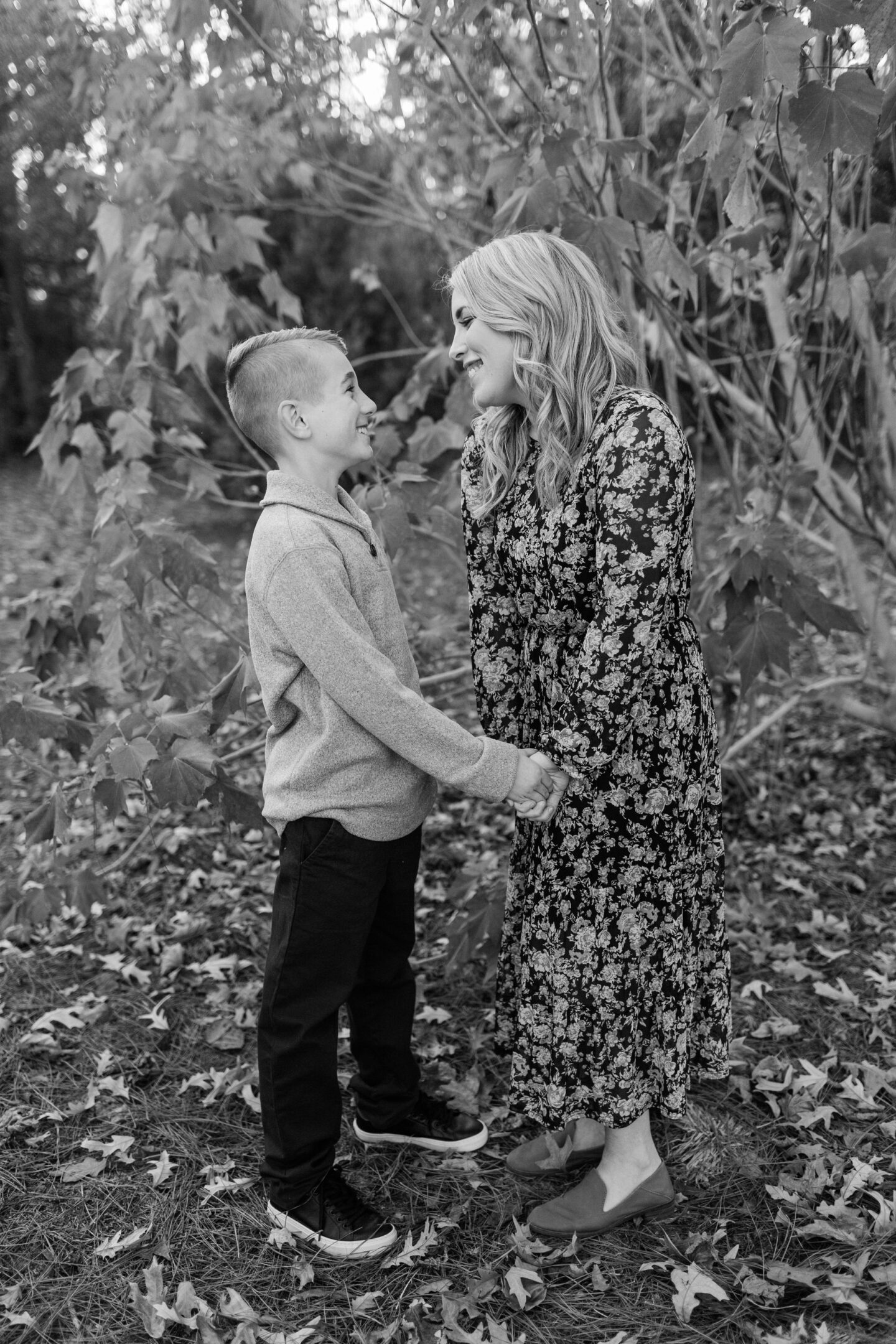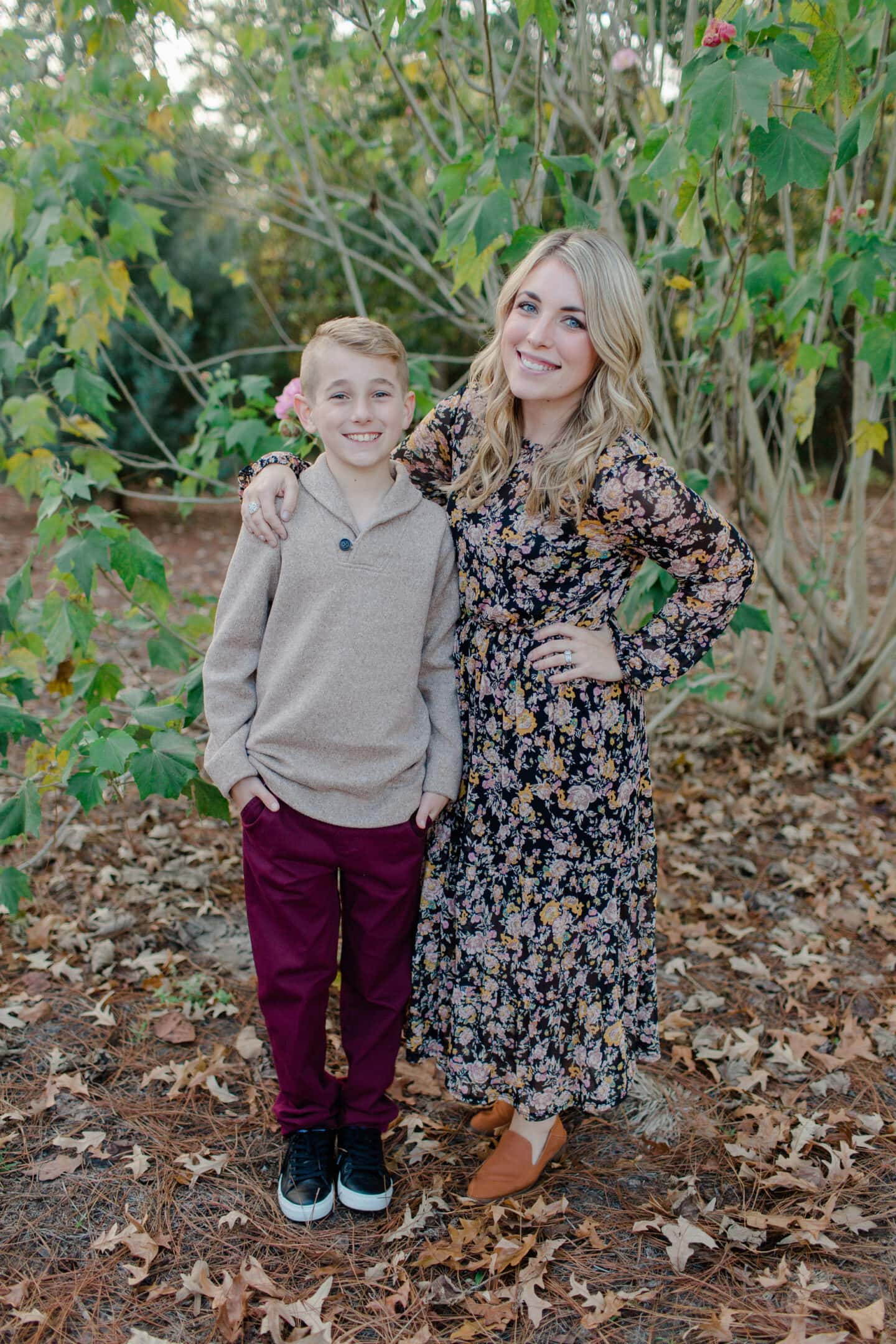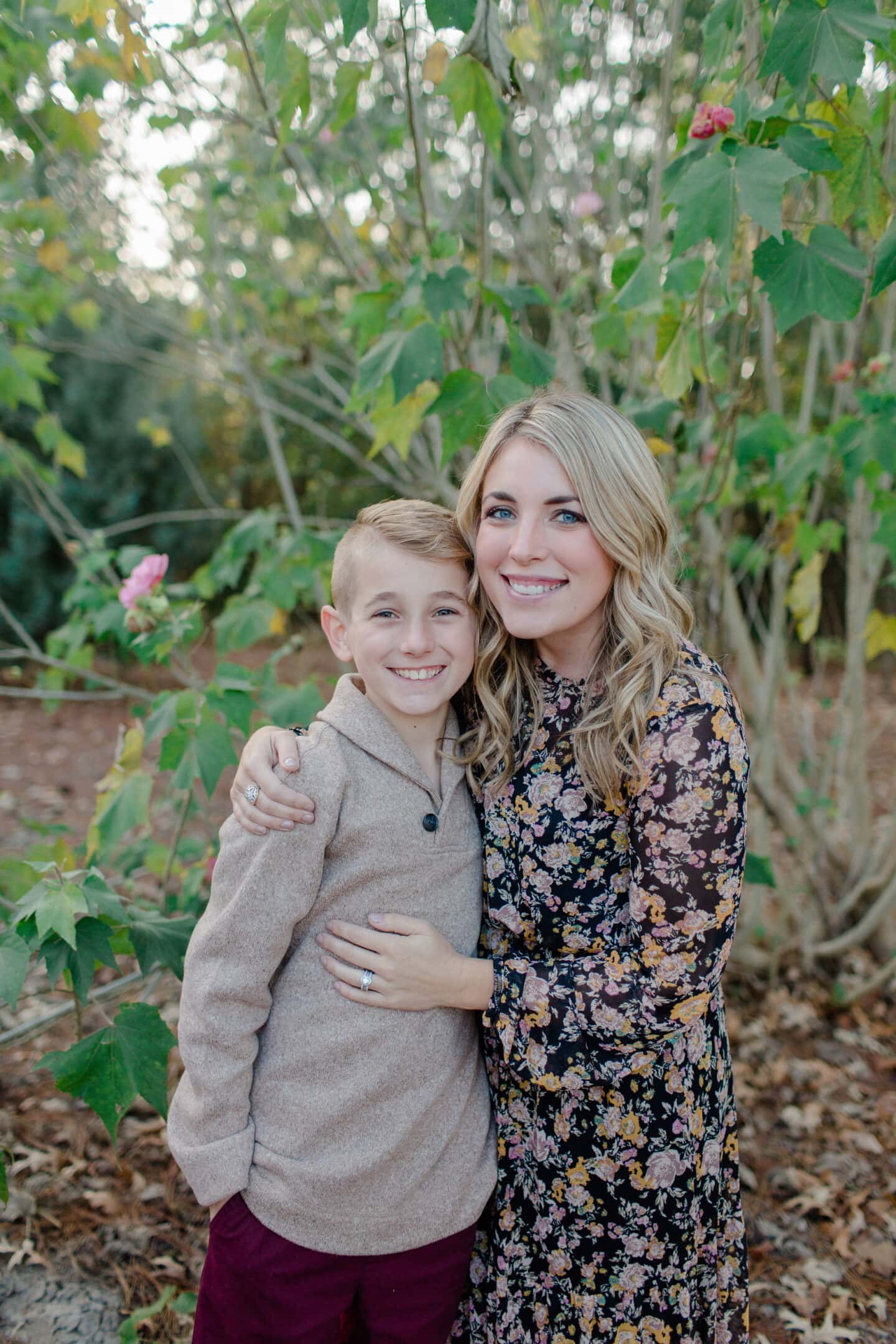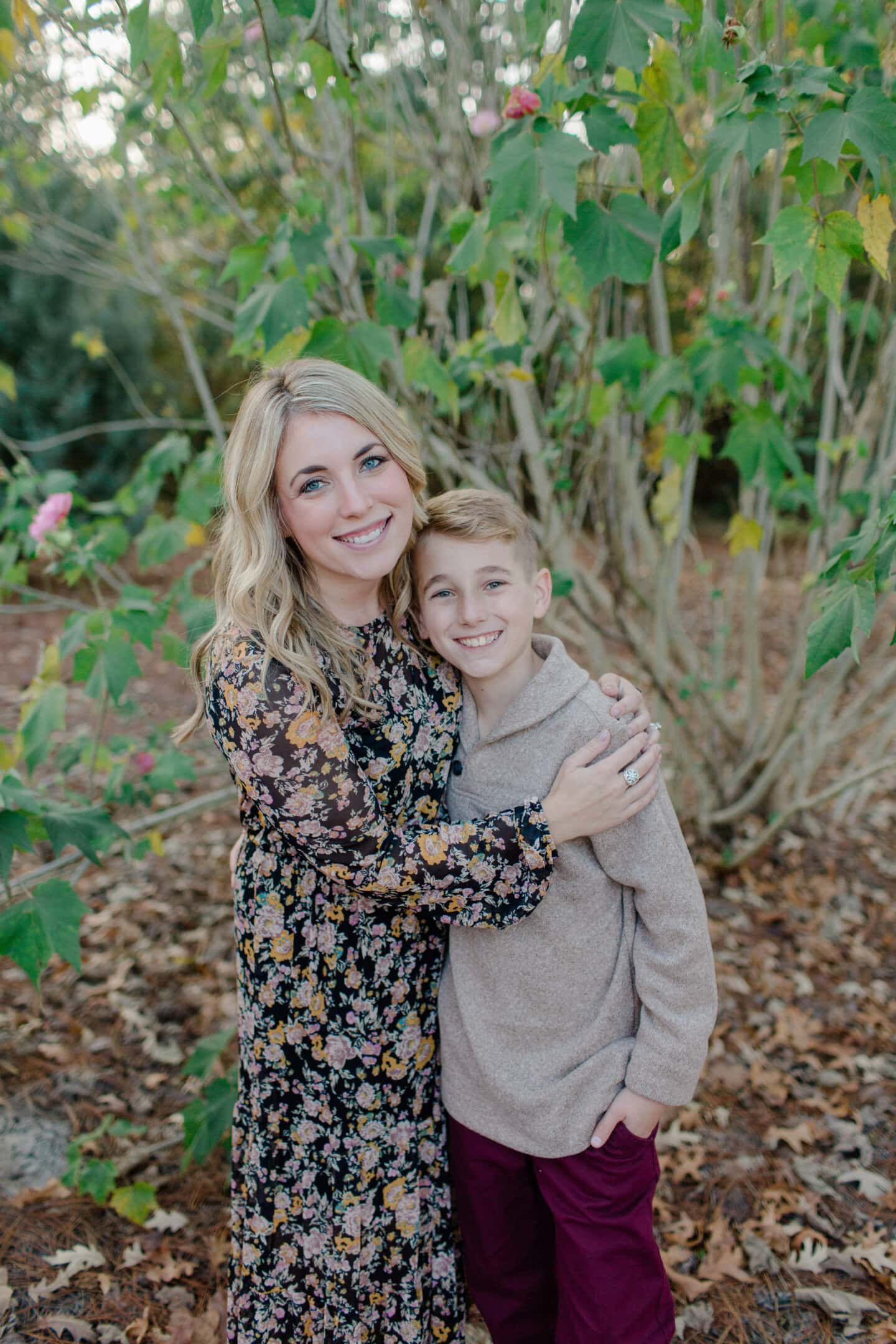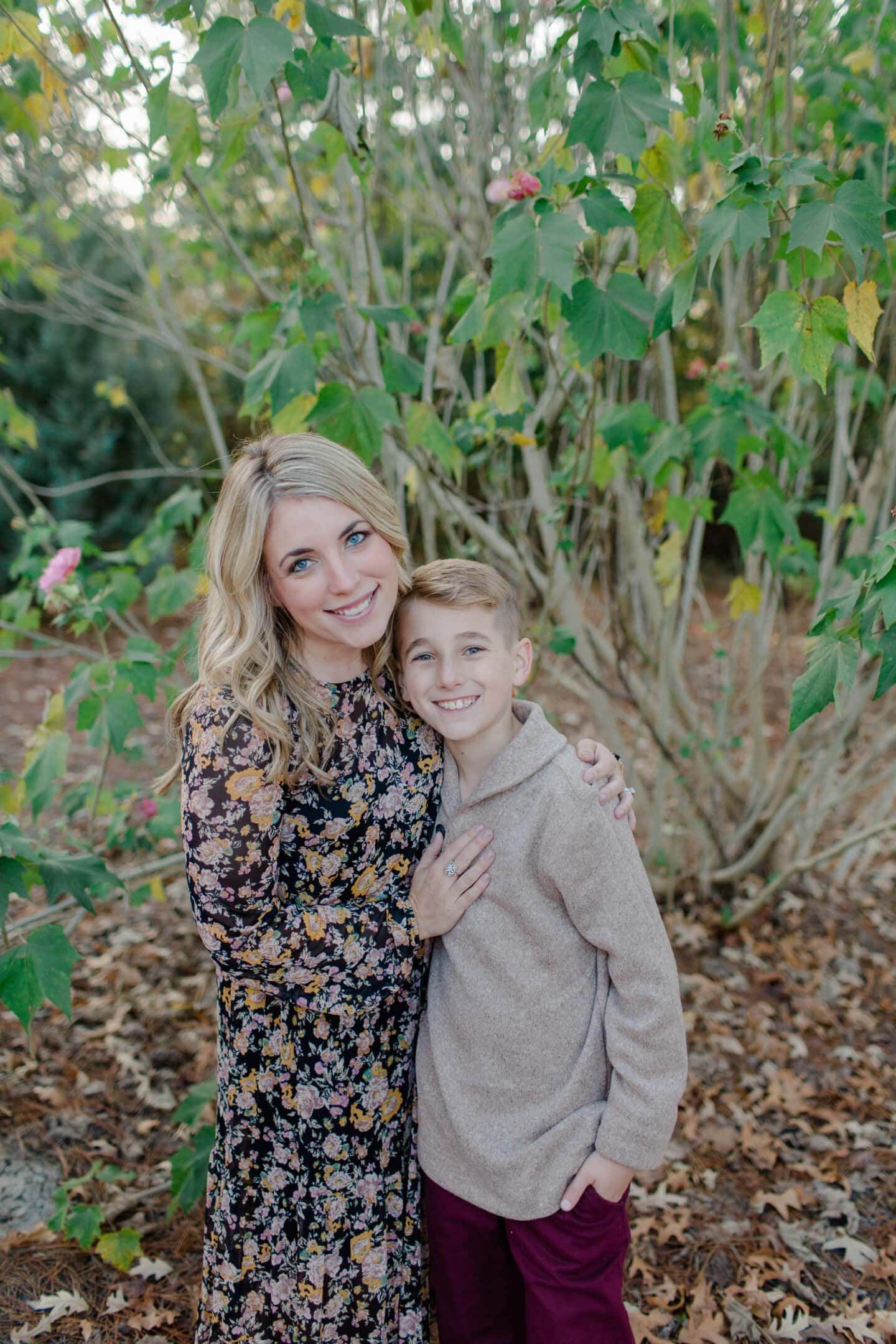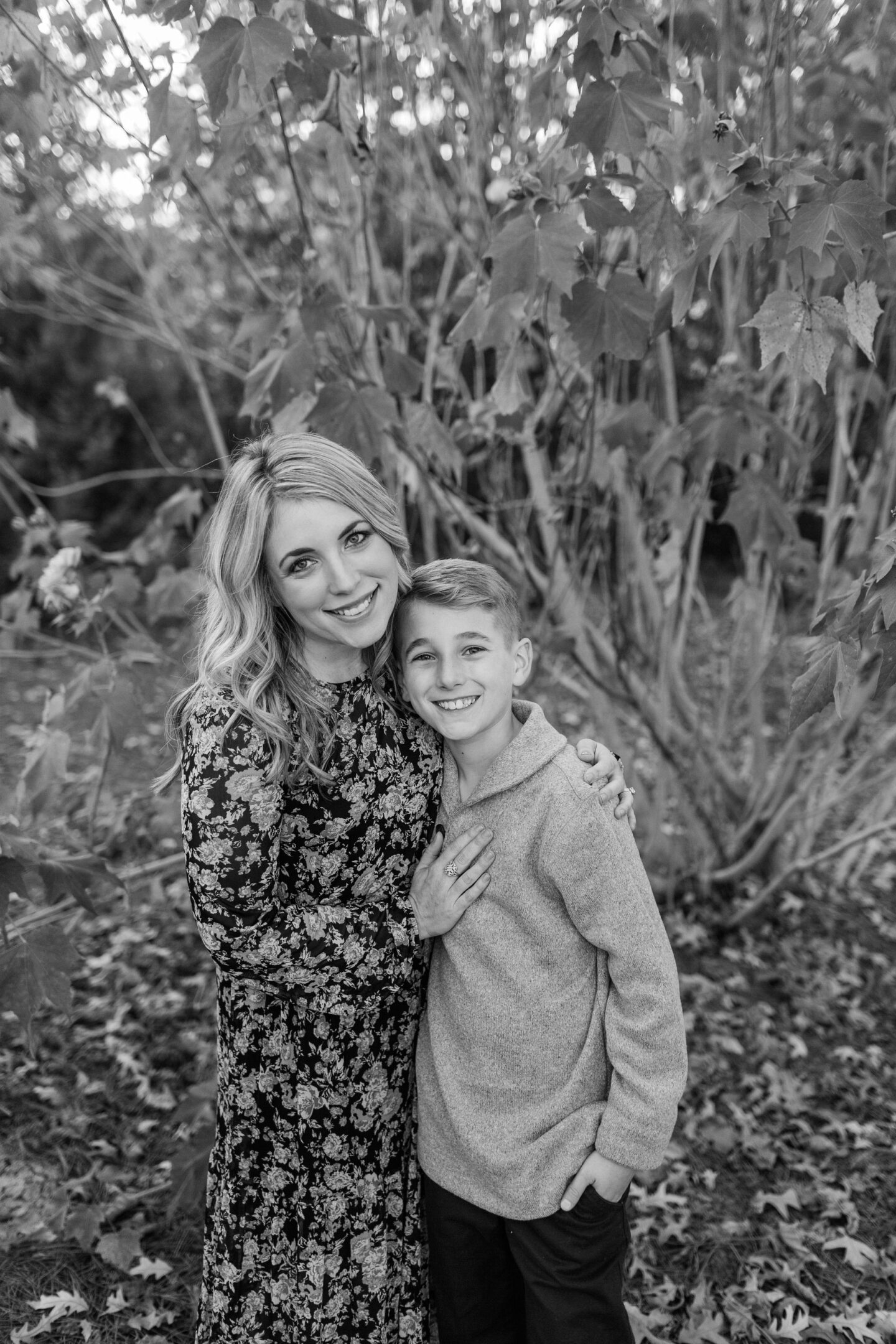 Britt:
I really like letting the girls choose how they want to wear their hair in pictures, I think it allows them to express their own personal styles and personalities!
Britt wants to look just like Mommy so she asked to curl her hair for pics. I also am loving the pearl clip trend and she was eager to wear one of my clips too! 🙂
I also love that her little Mickey ring is represented!
This is technically her 8th birthday photo session too!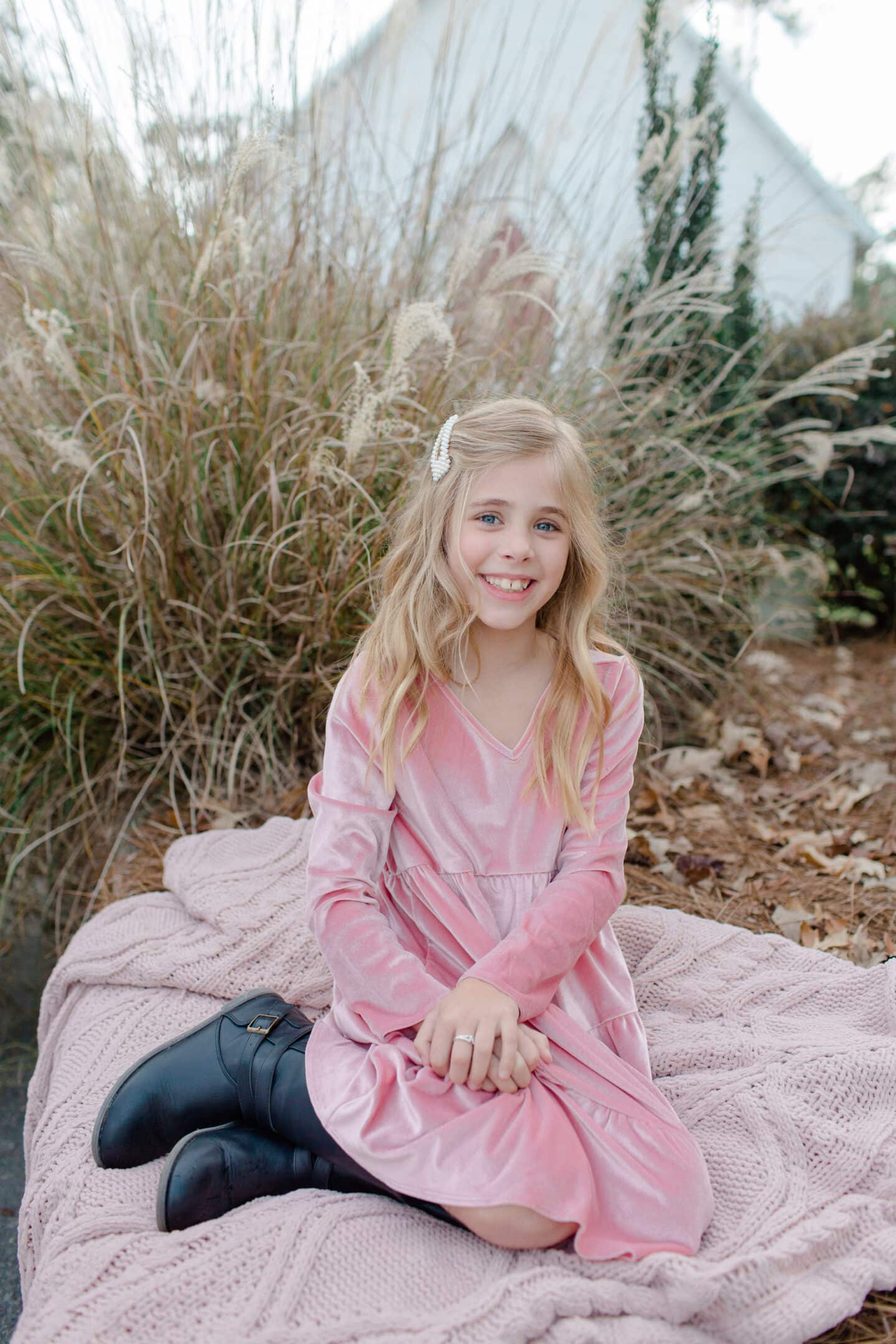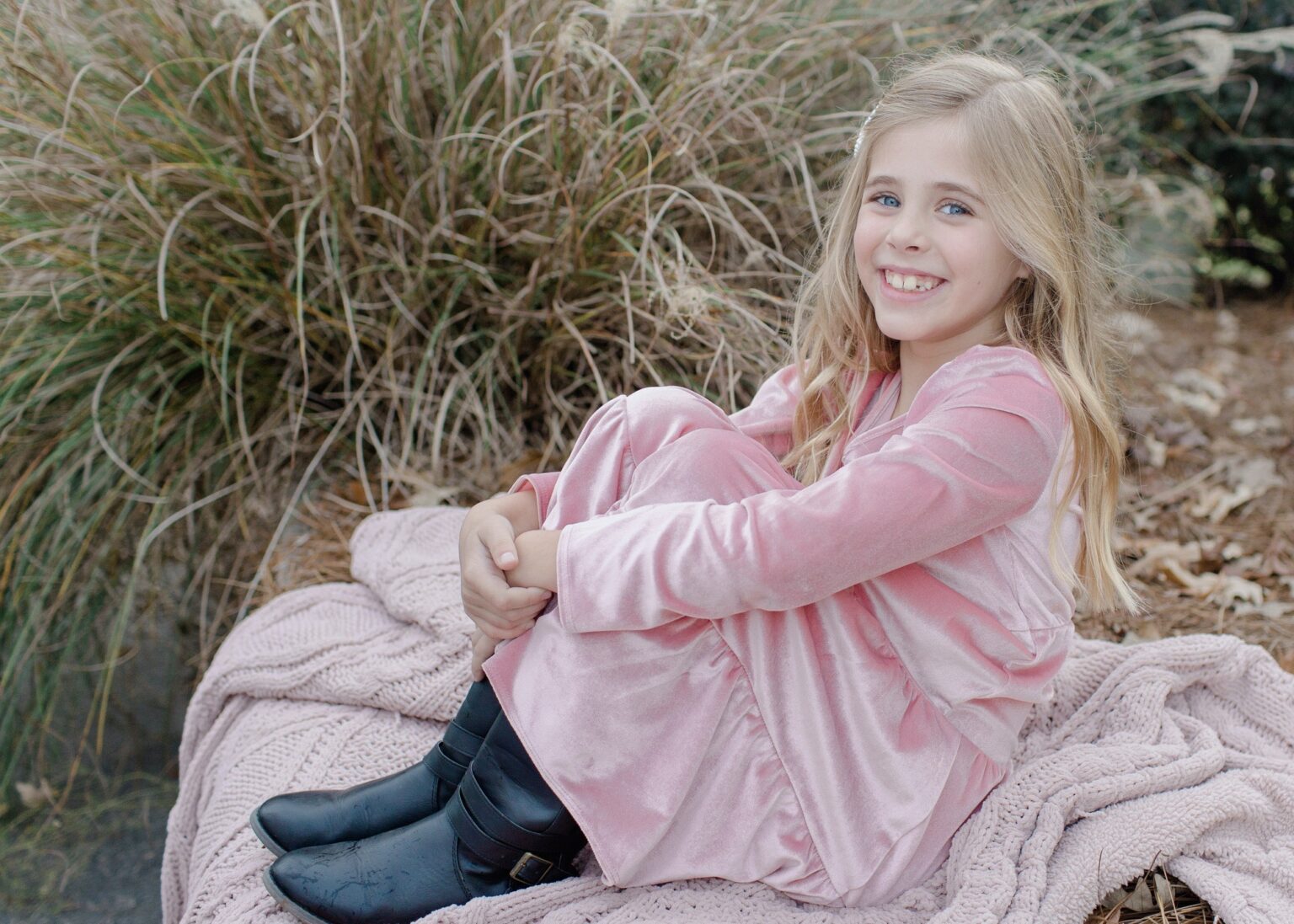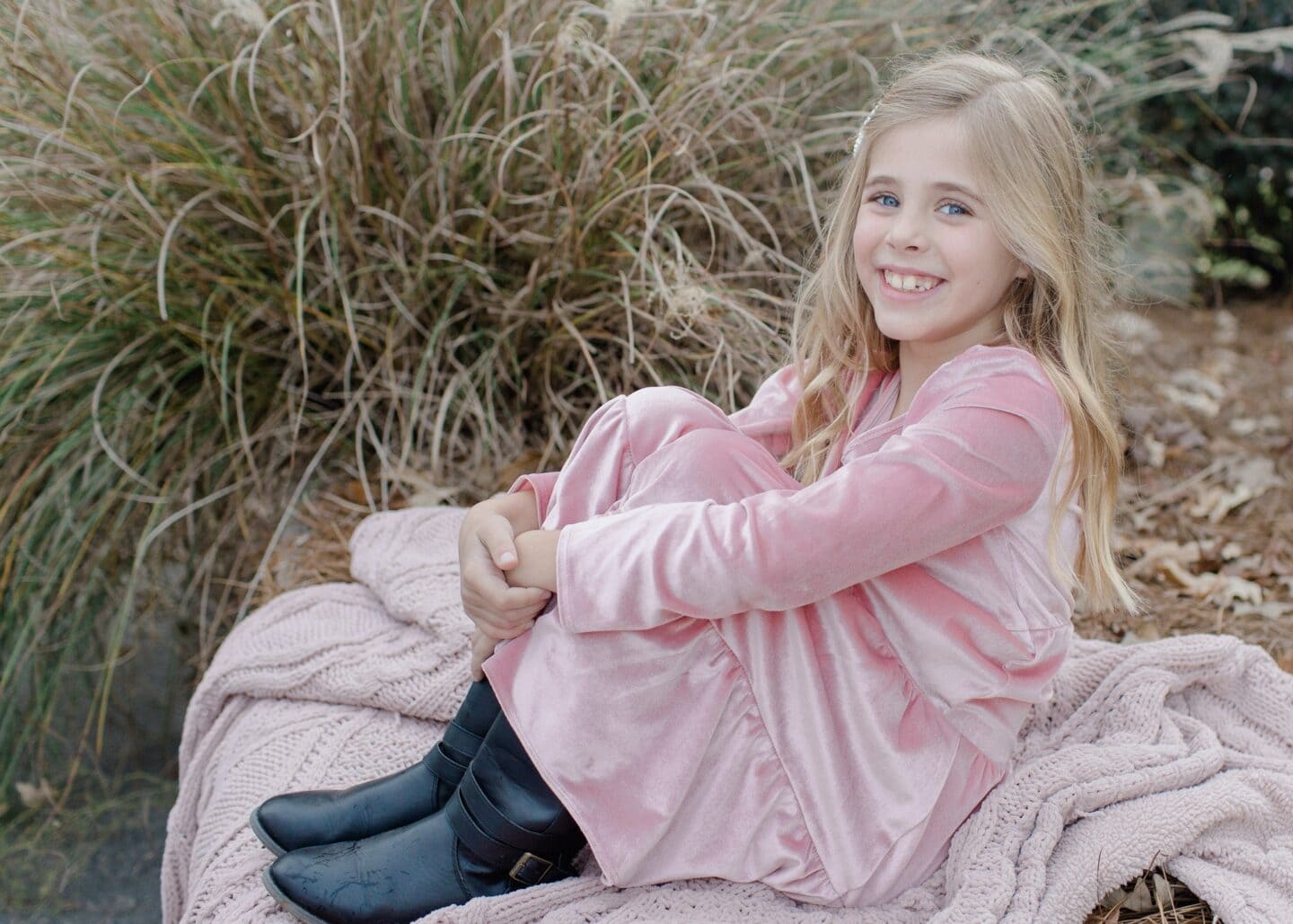 Britt + Daddy
Britt is gorgeous on her own but you can tell in the pictures of her with others that she just SHINES in her love for her family!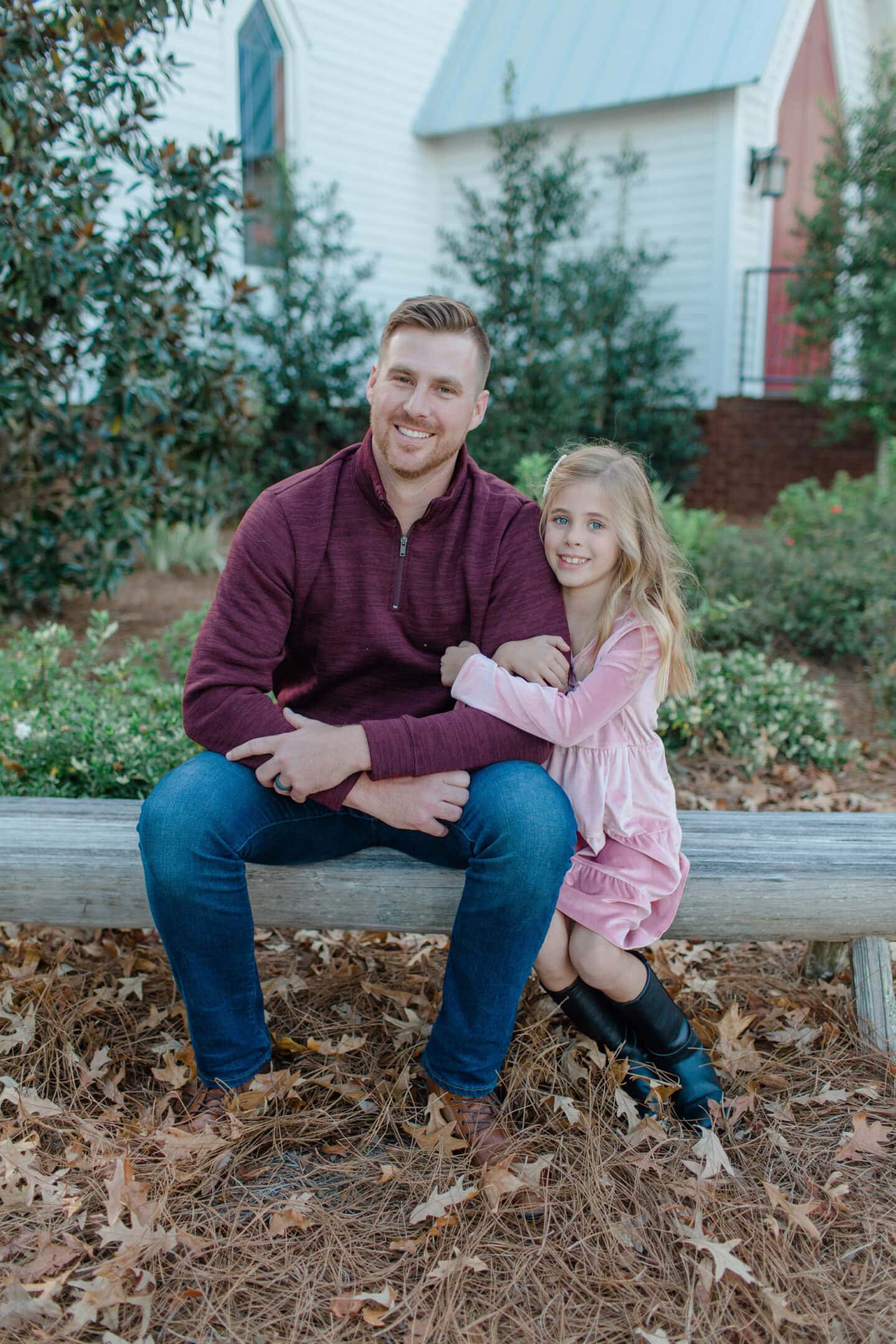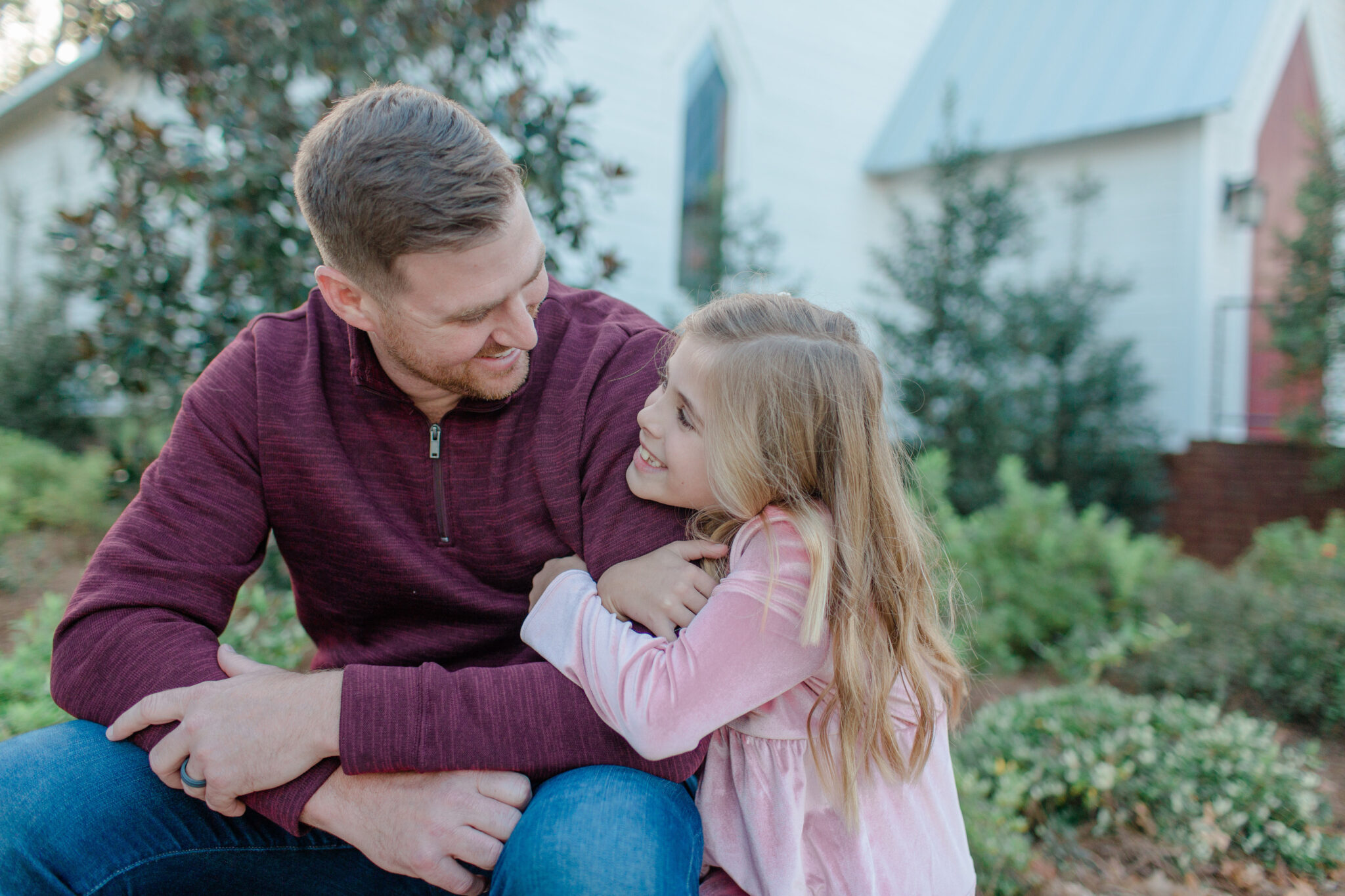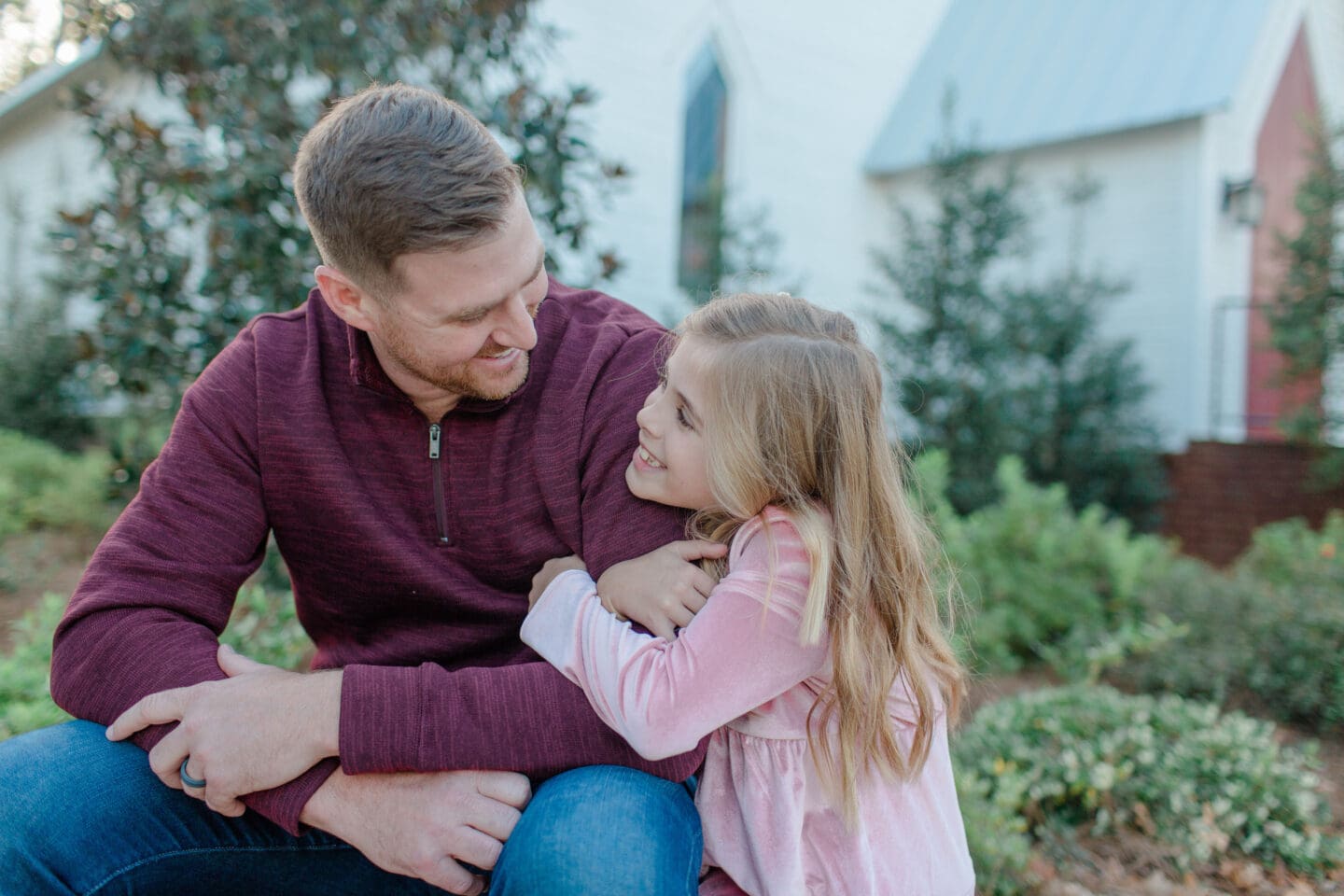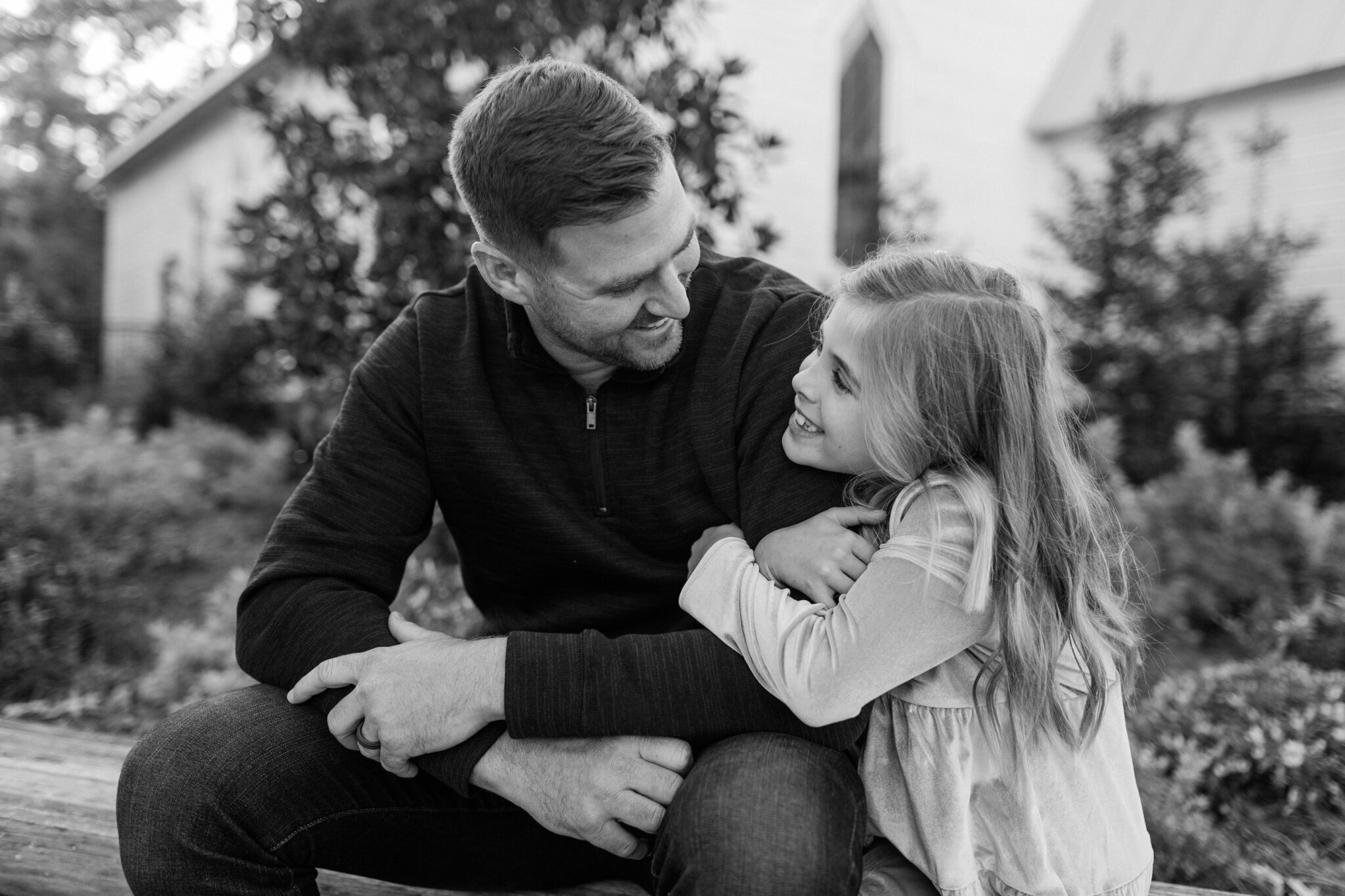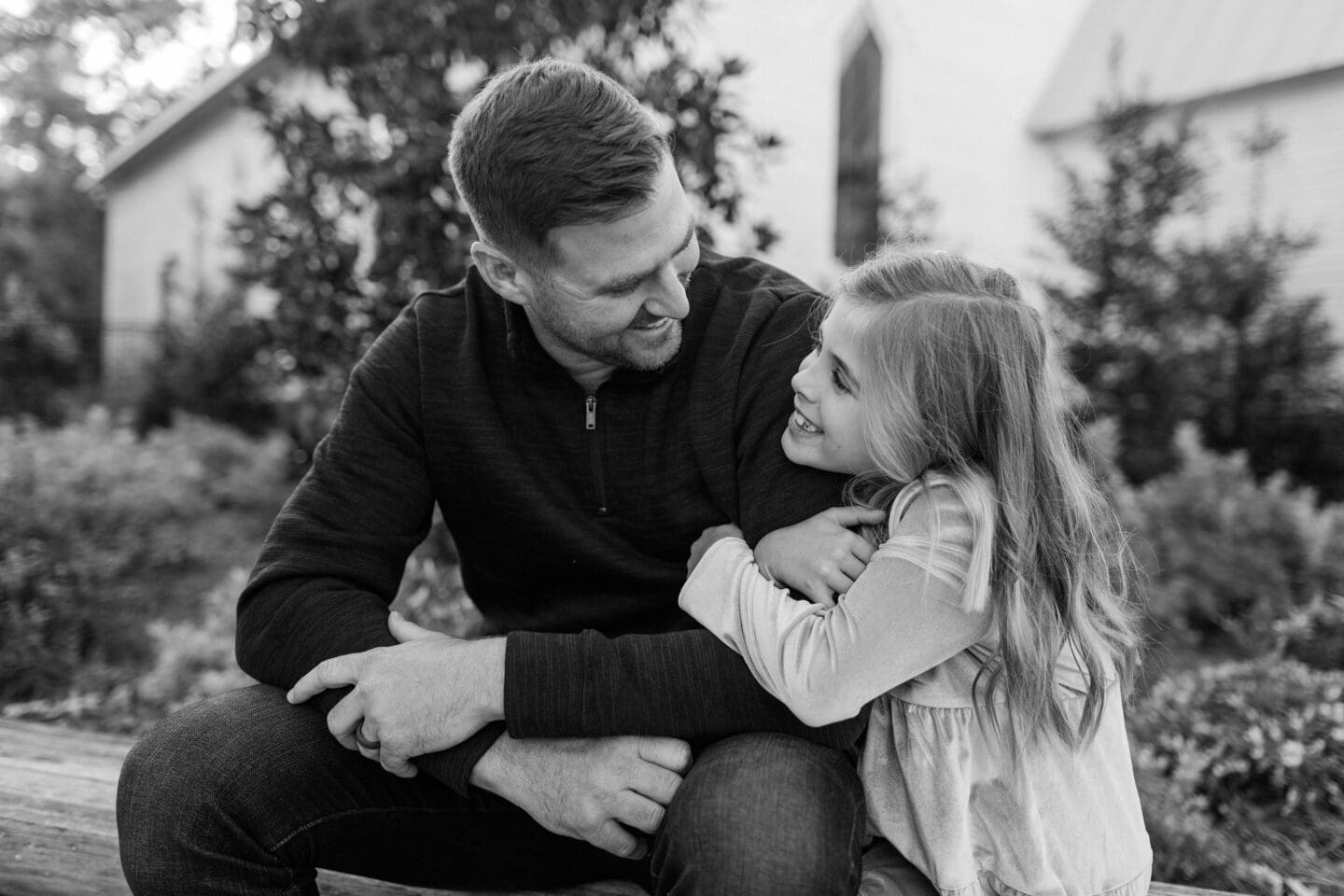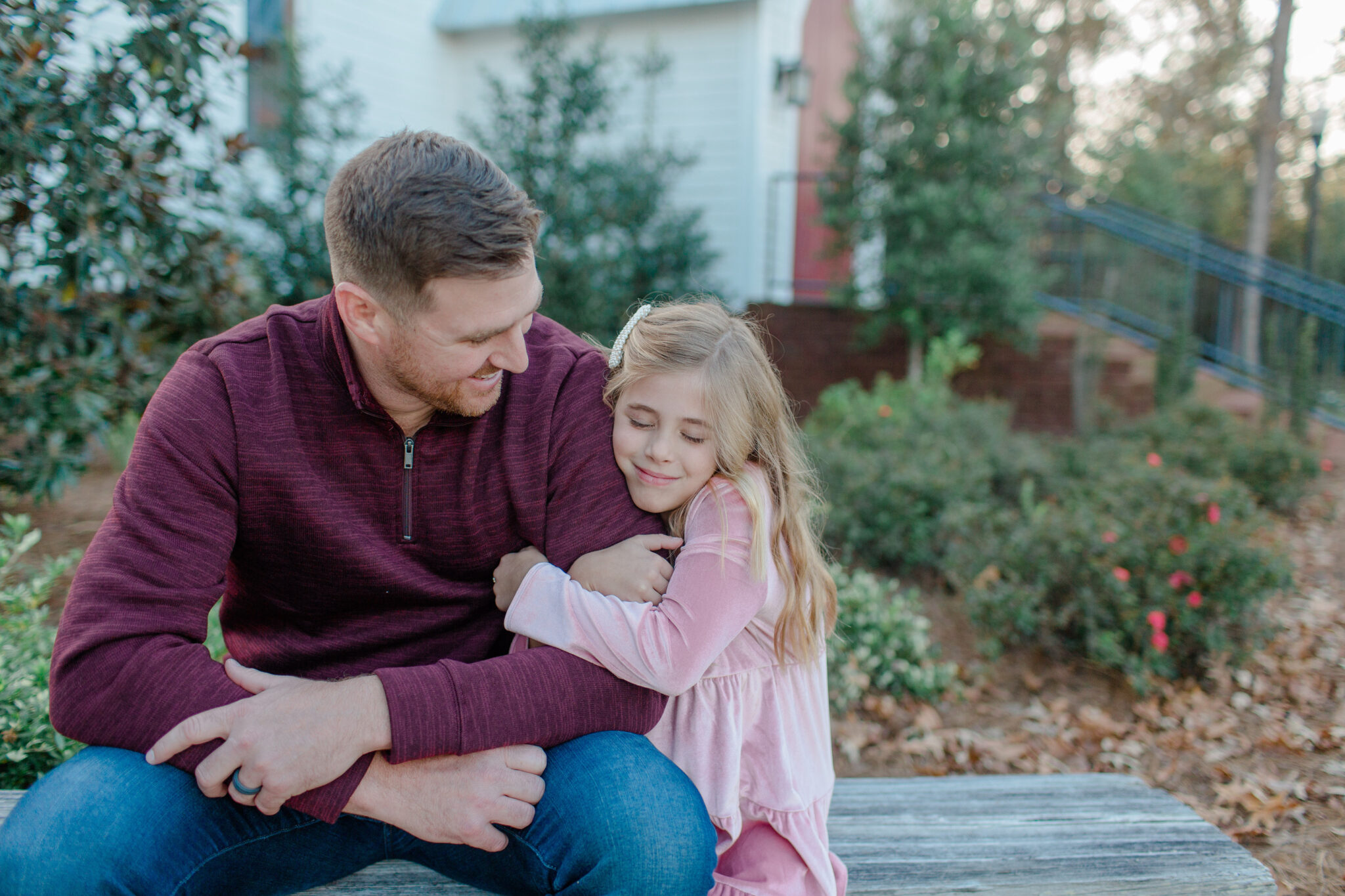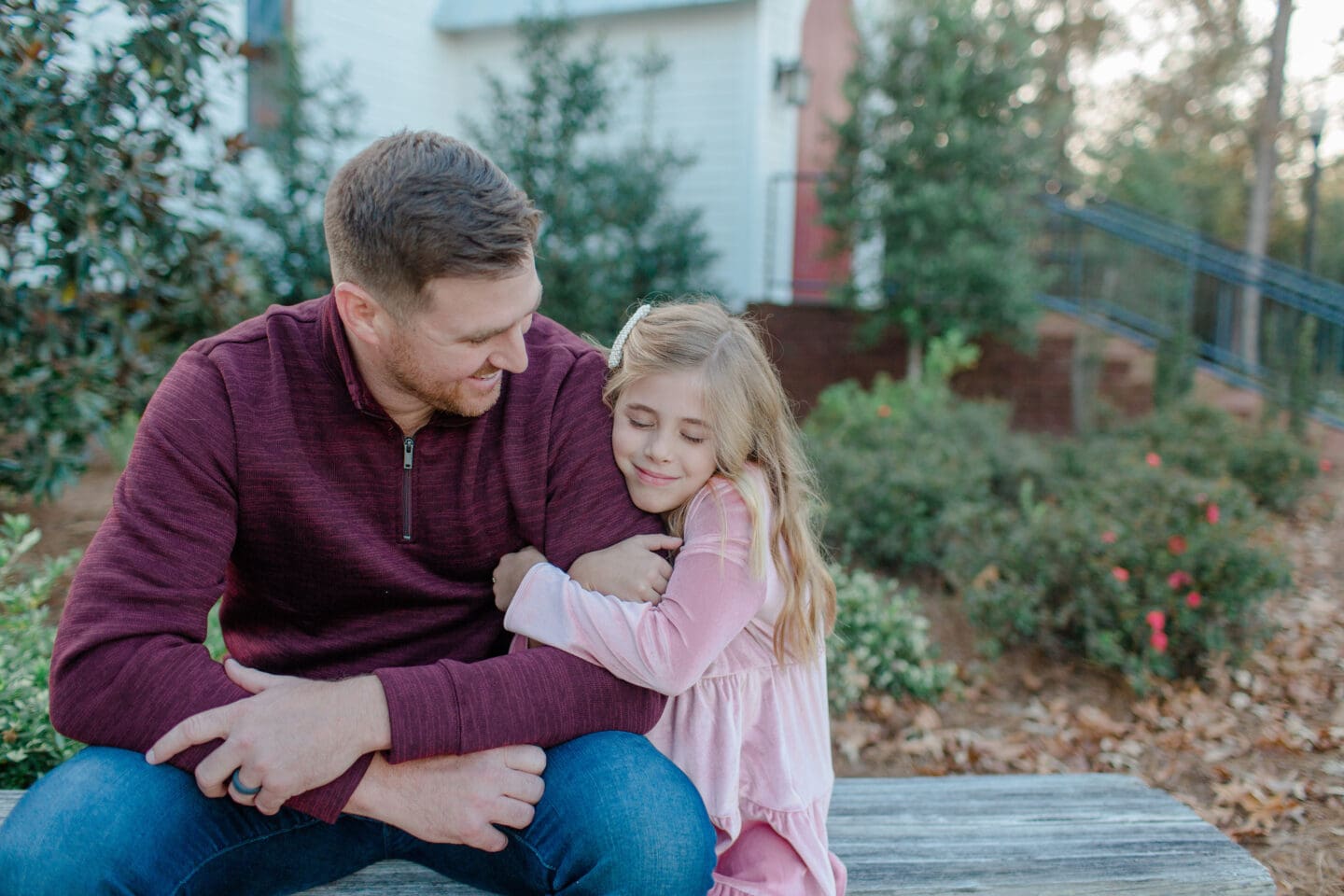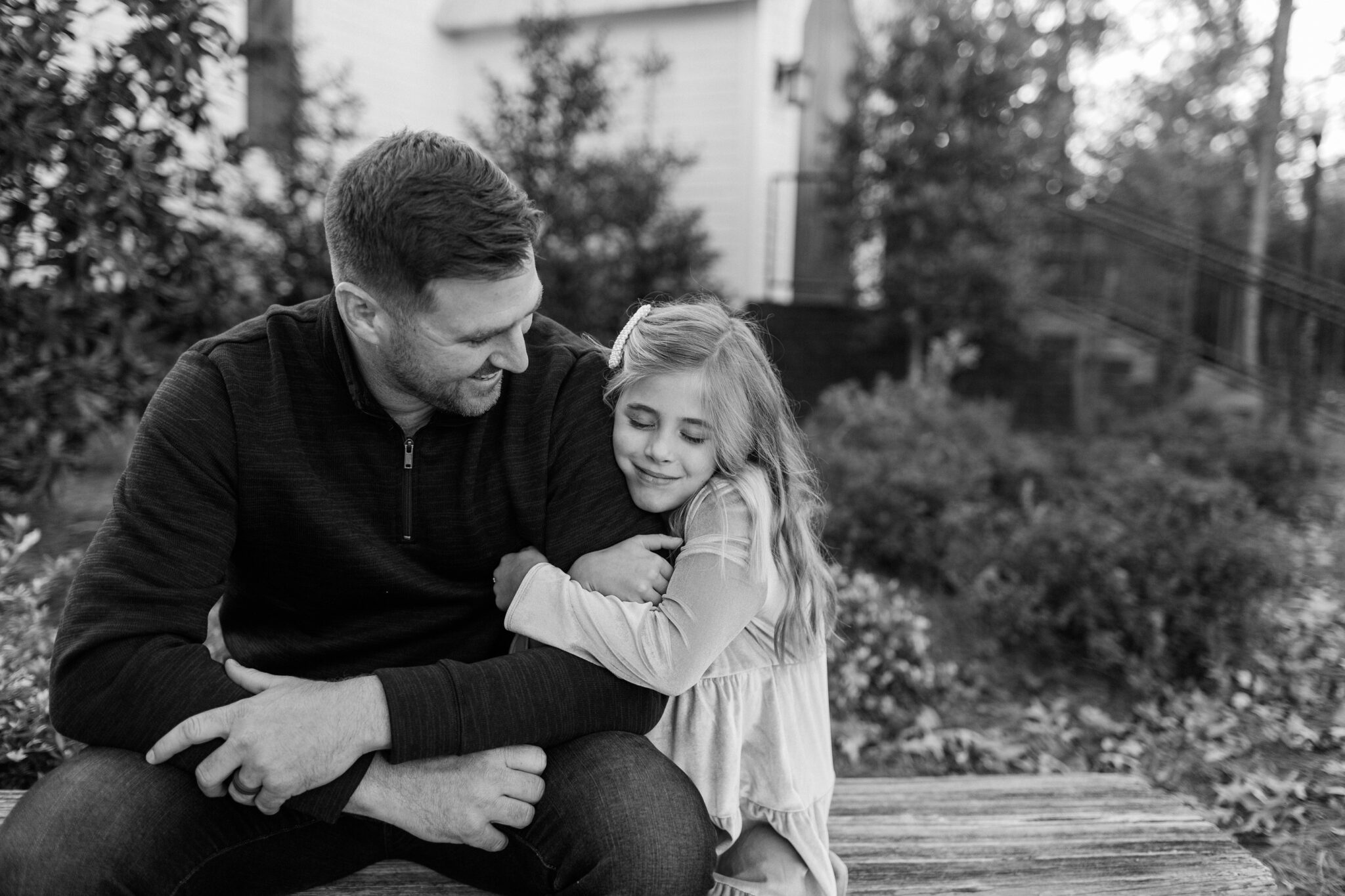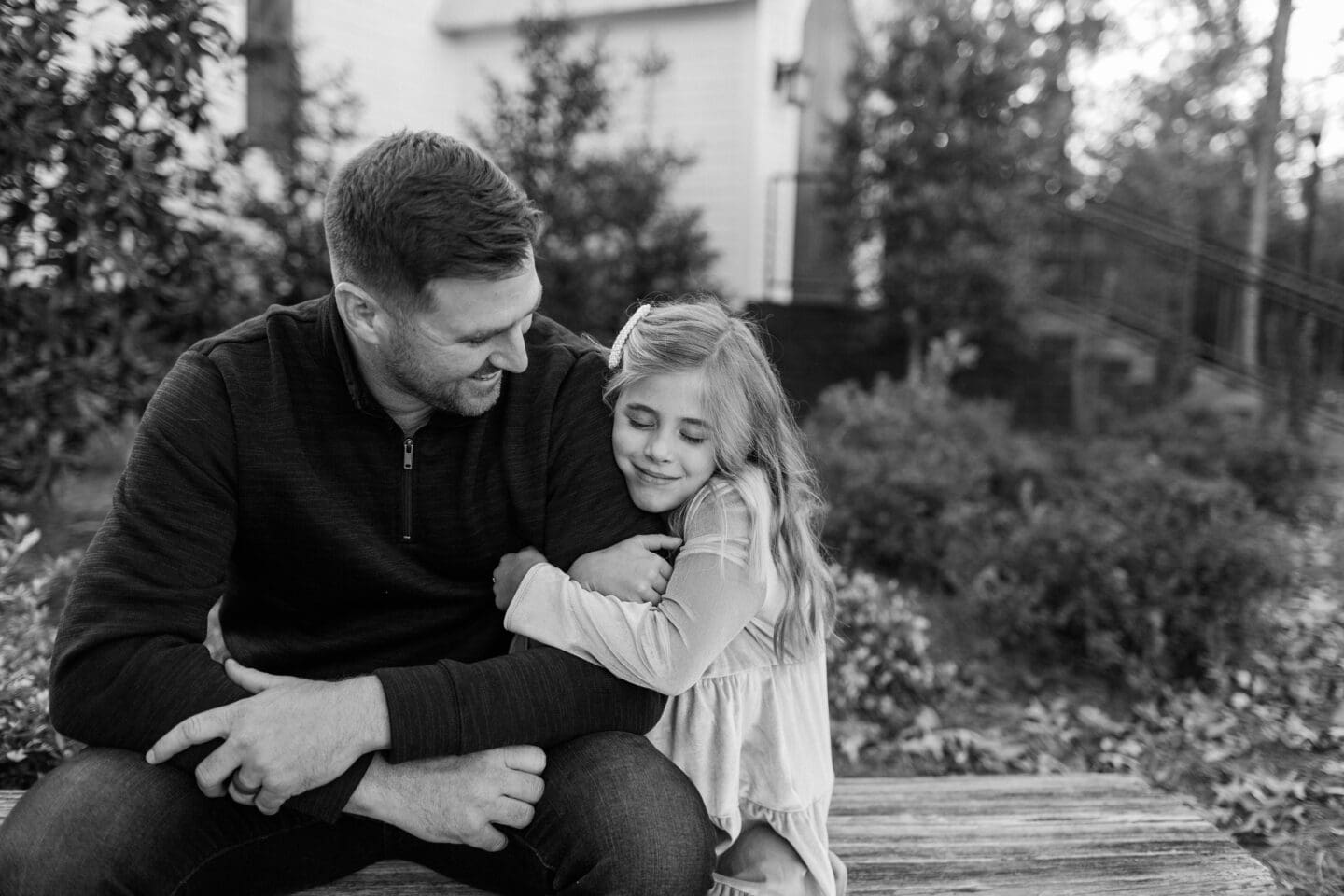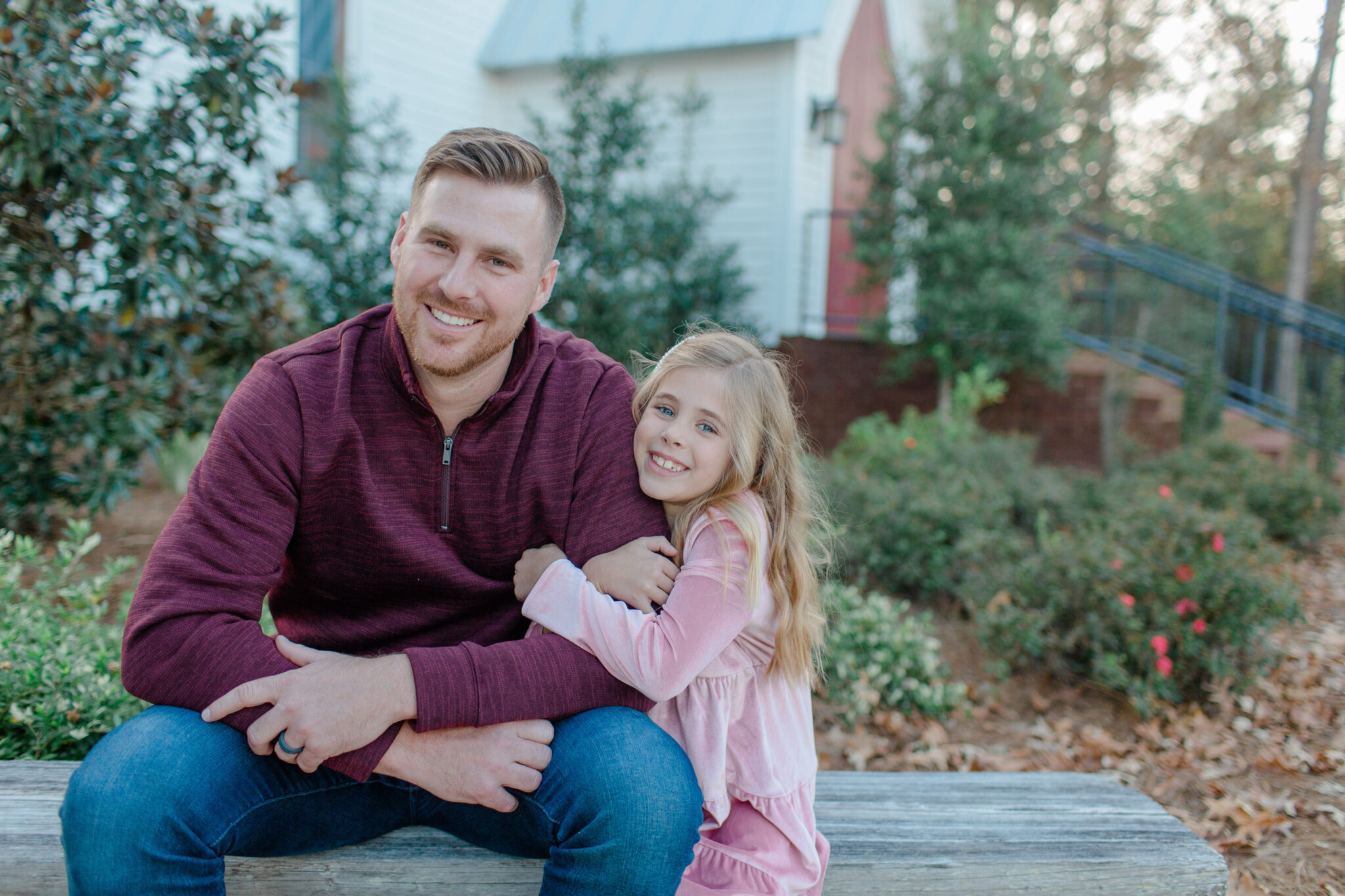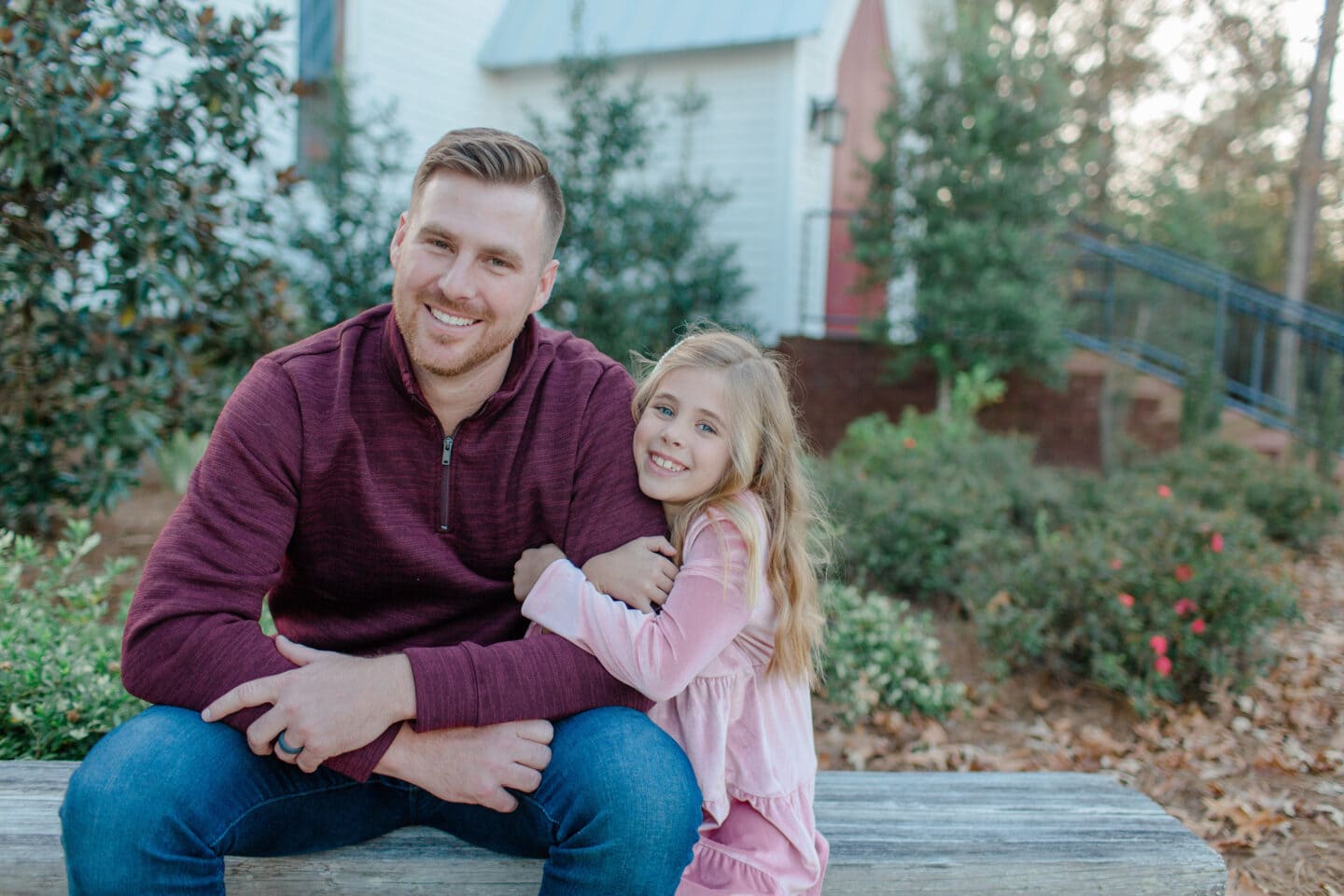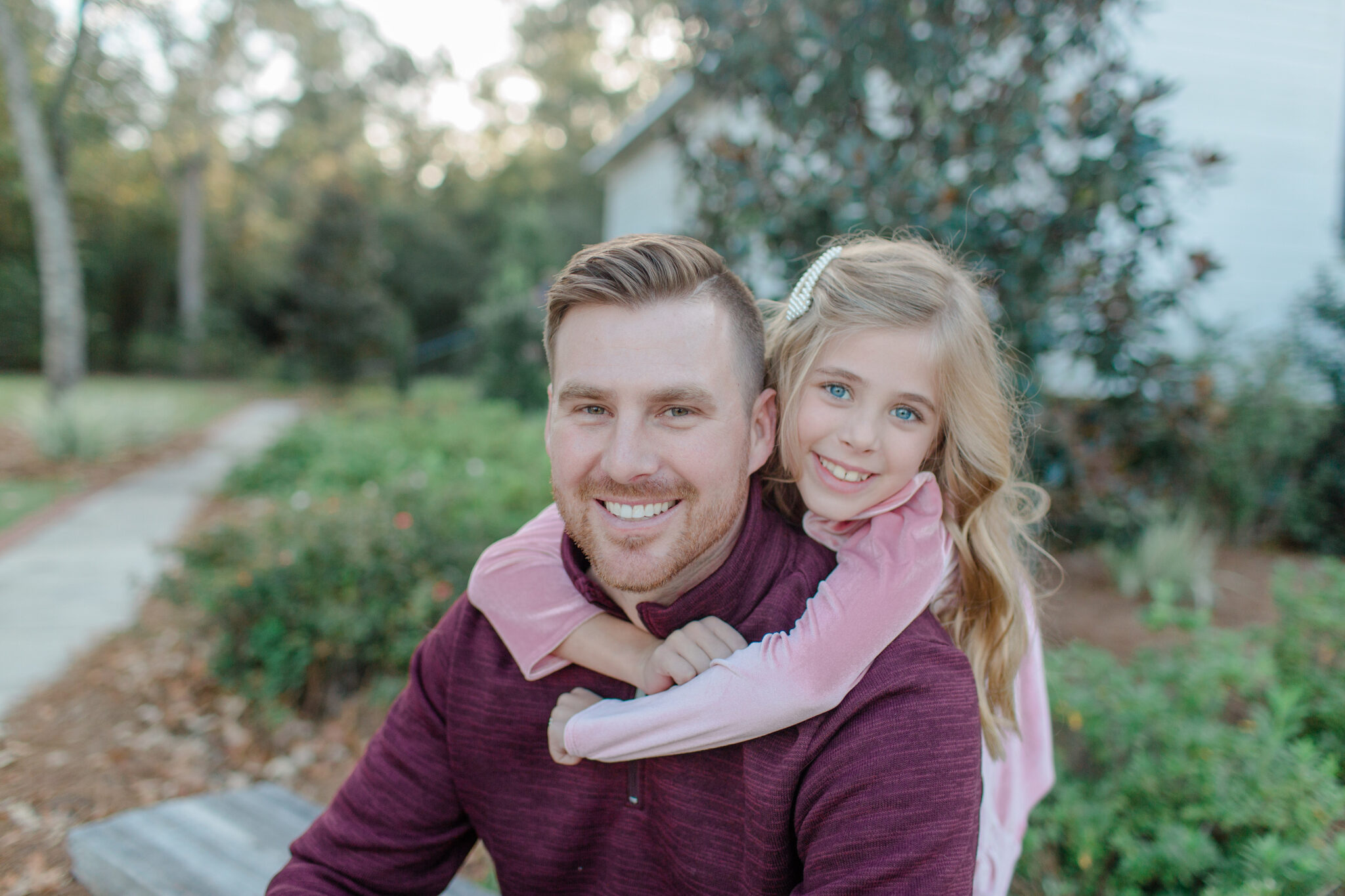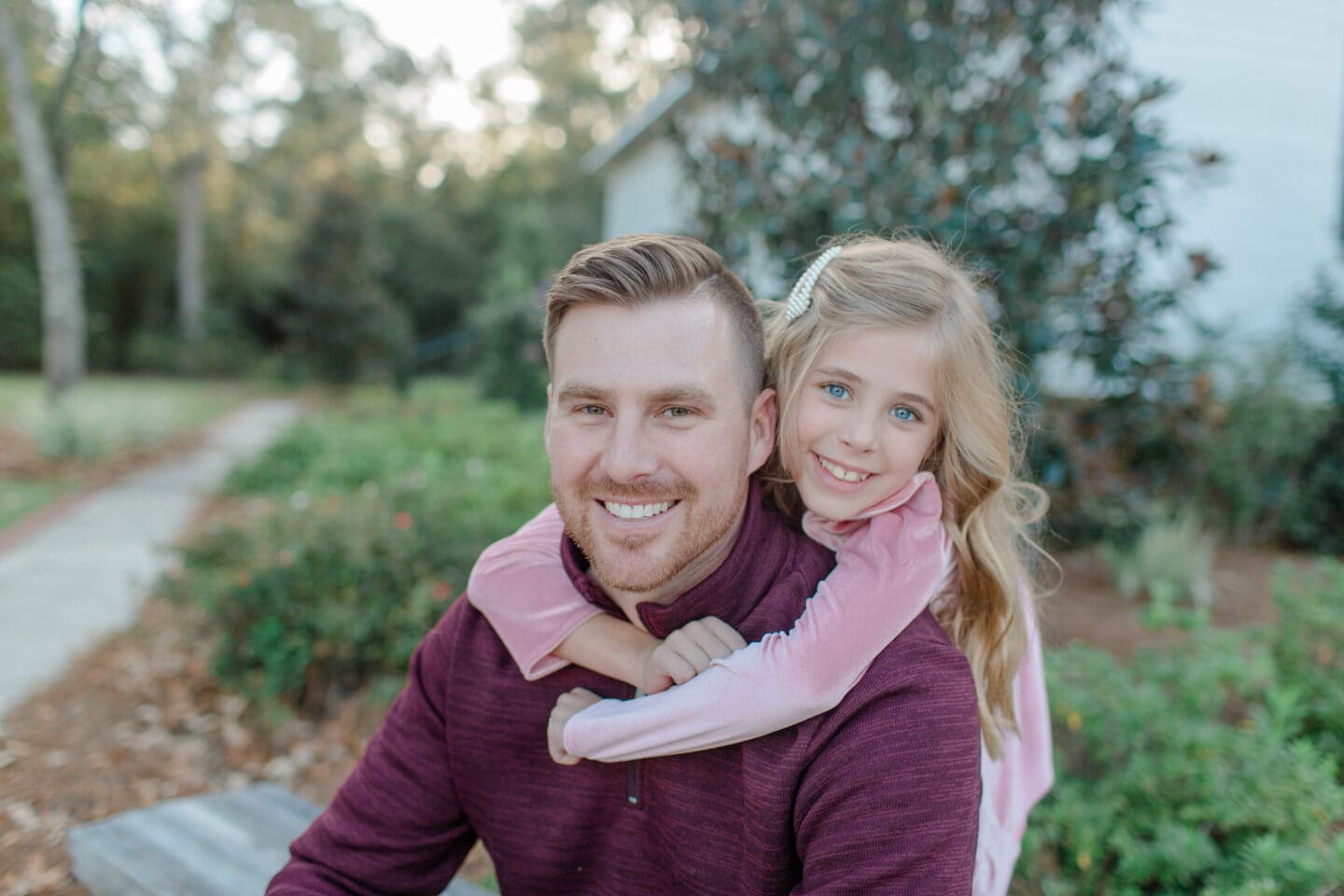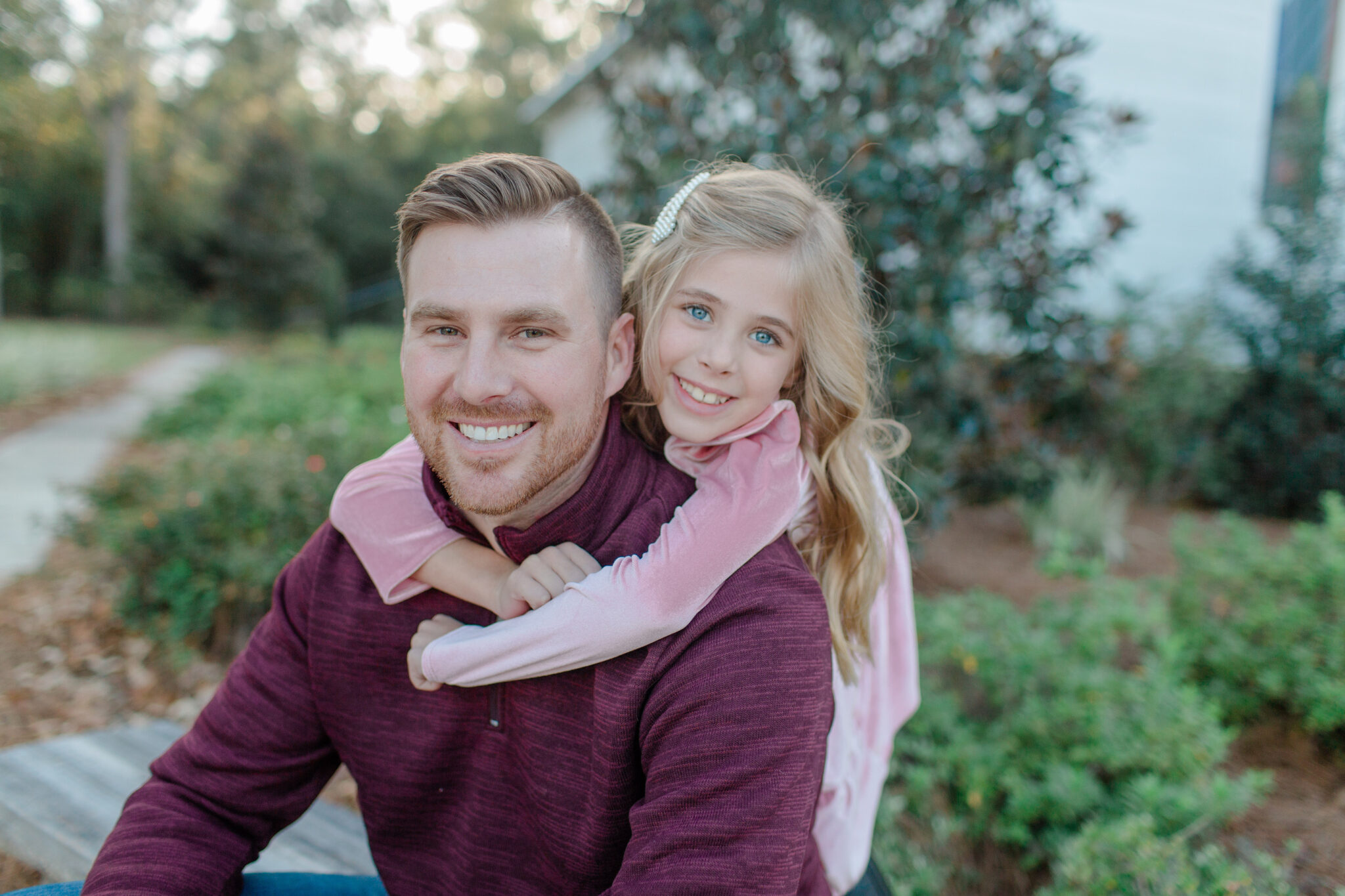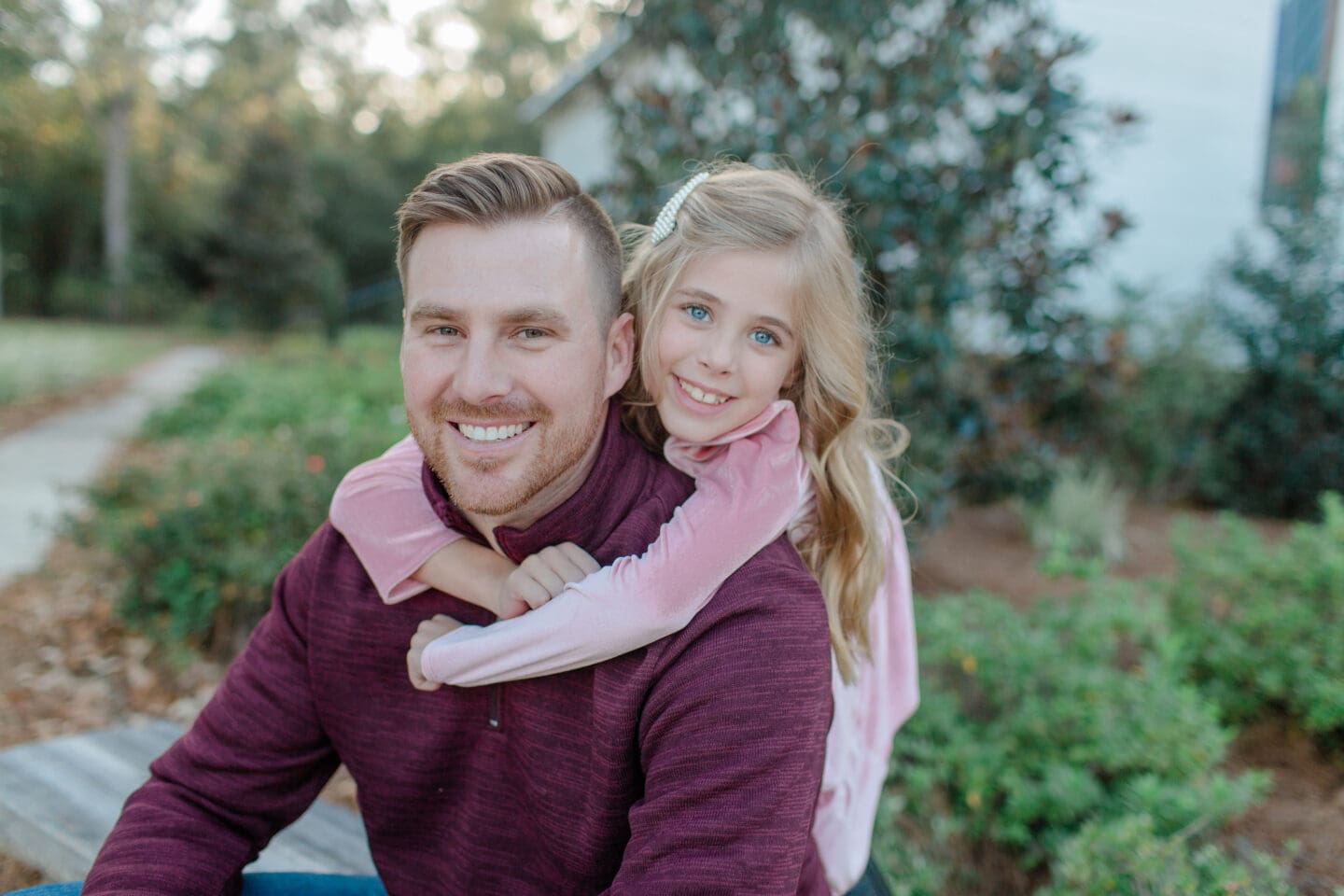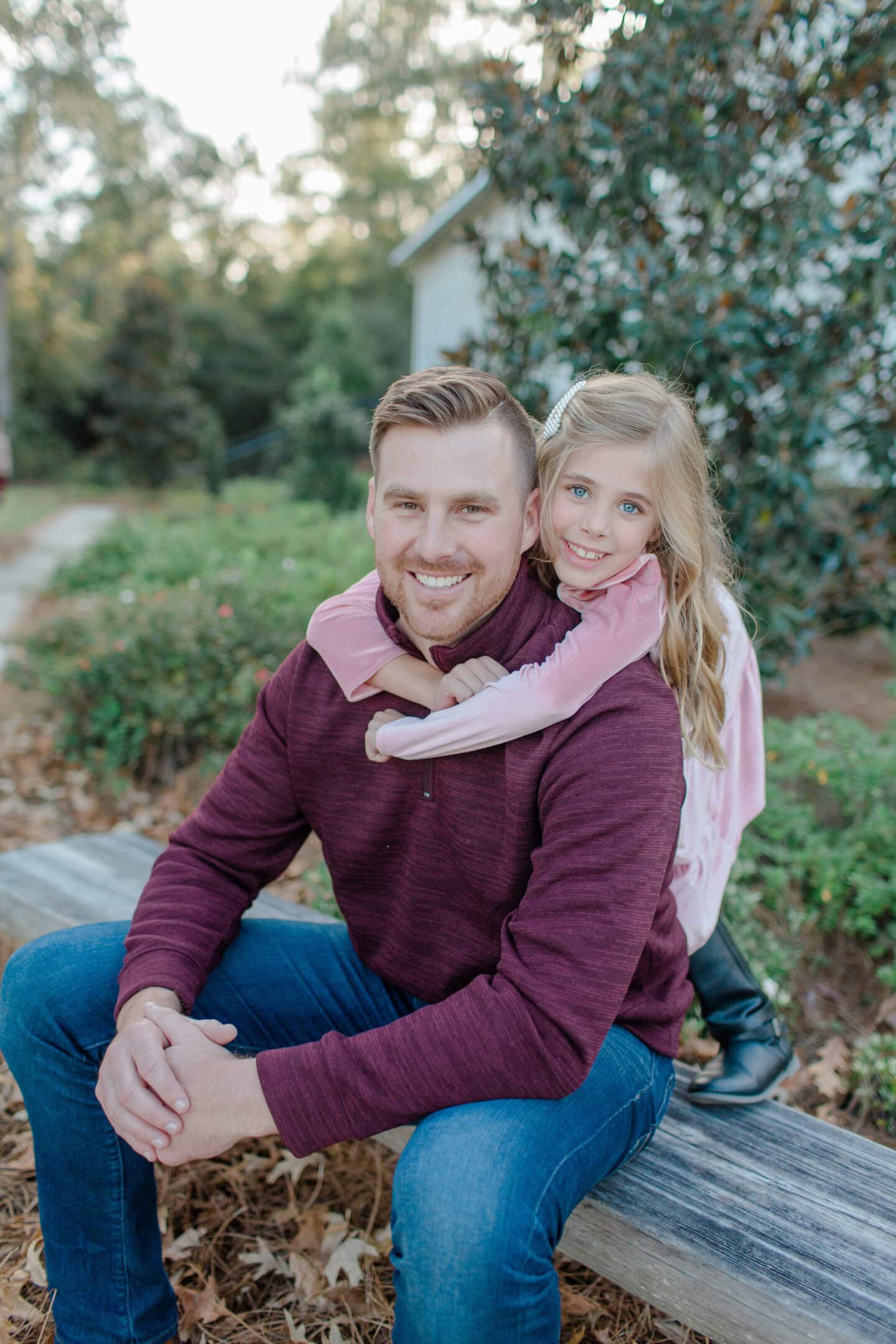 Britt + Mommy
I adore my big girl! I cannot believe she's EIGHT. We've come a long way from her finger sucking in every picture phase 😉
I love our twinning hair in these – I never want to forget this stage of childhood with Britt and the way she idolizes her mama. I know it may not last forever so I soak it up now!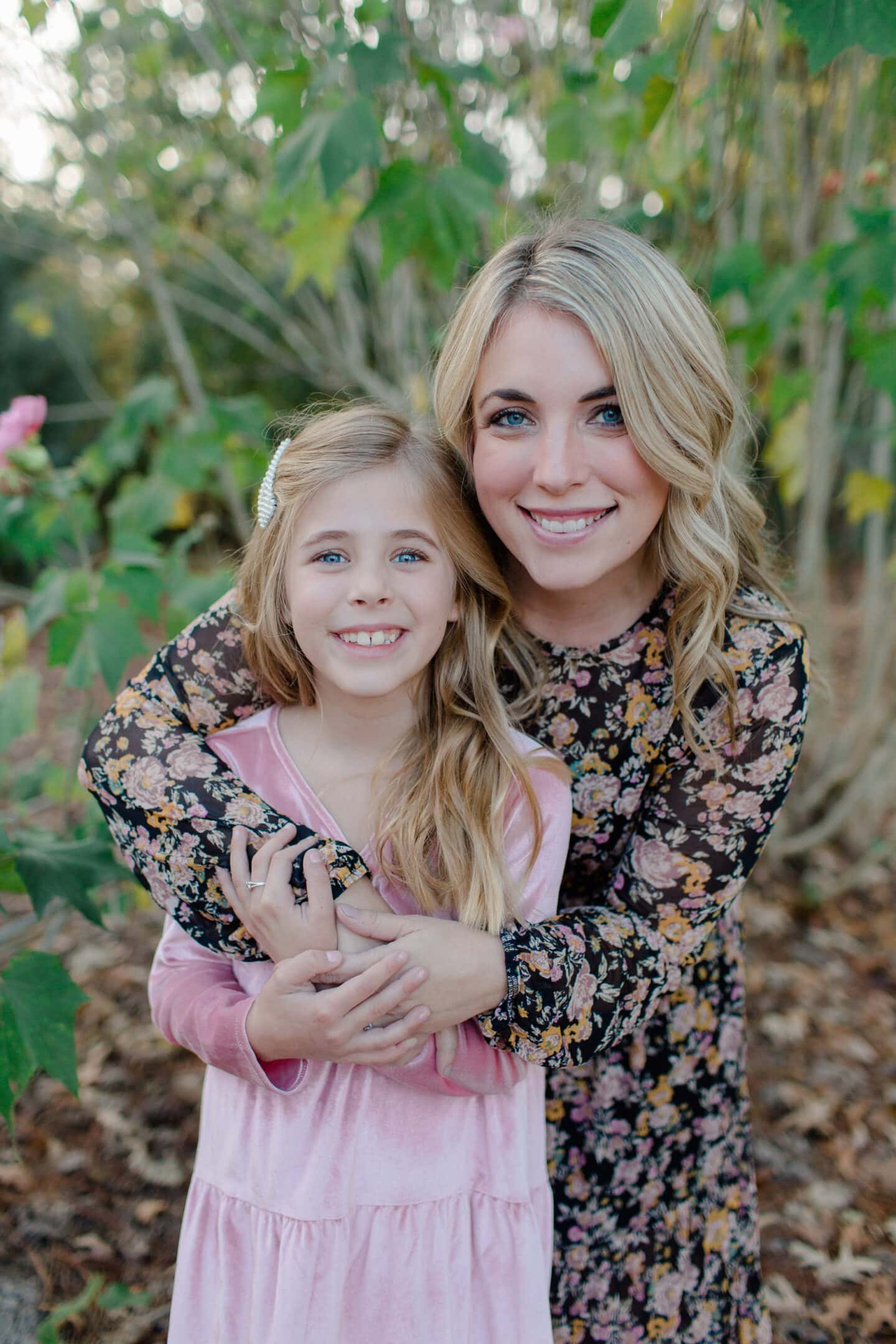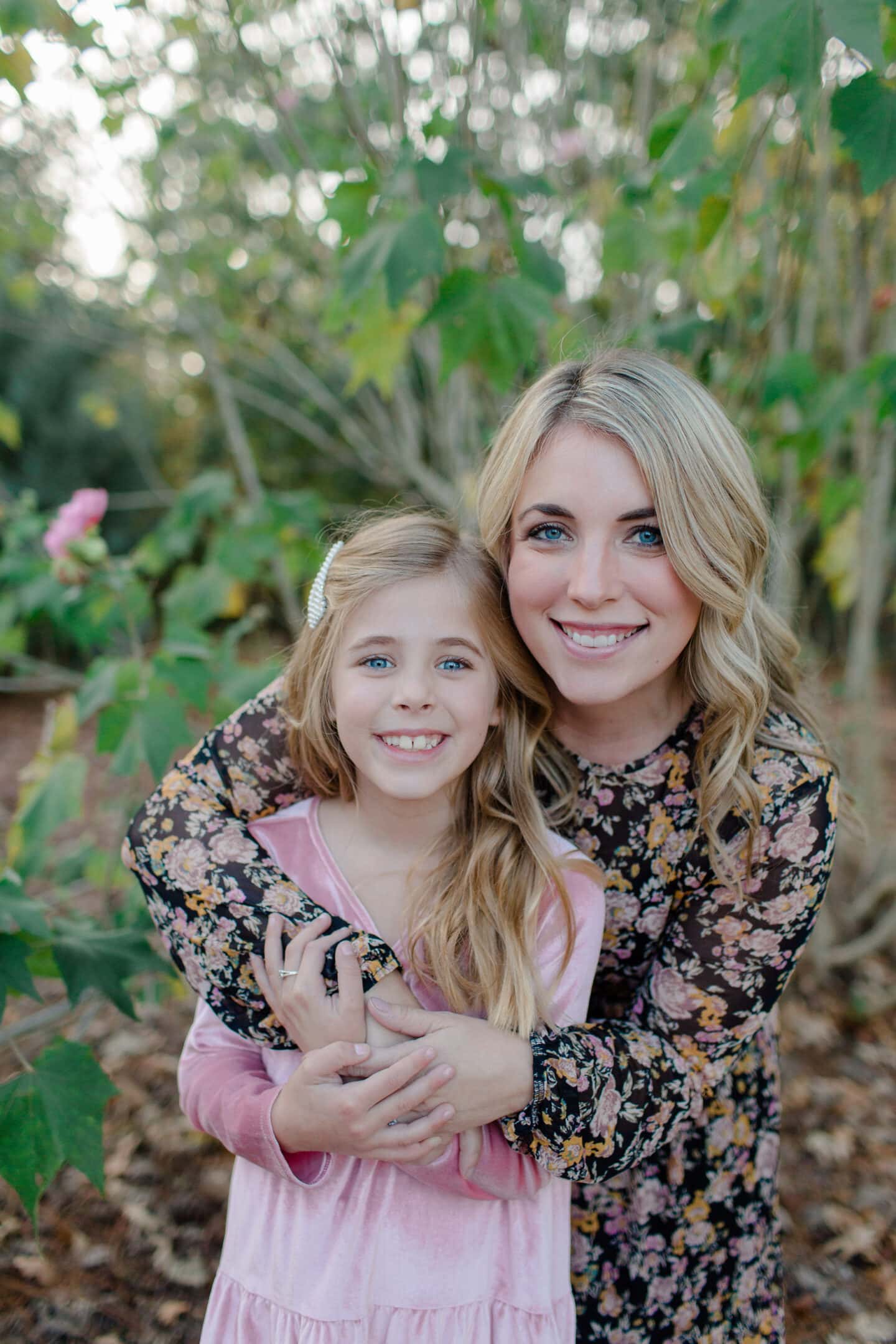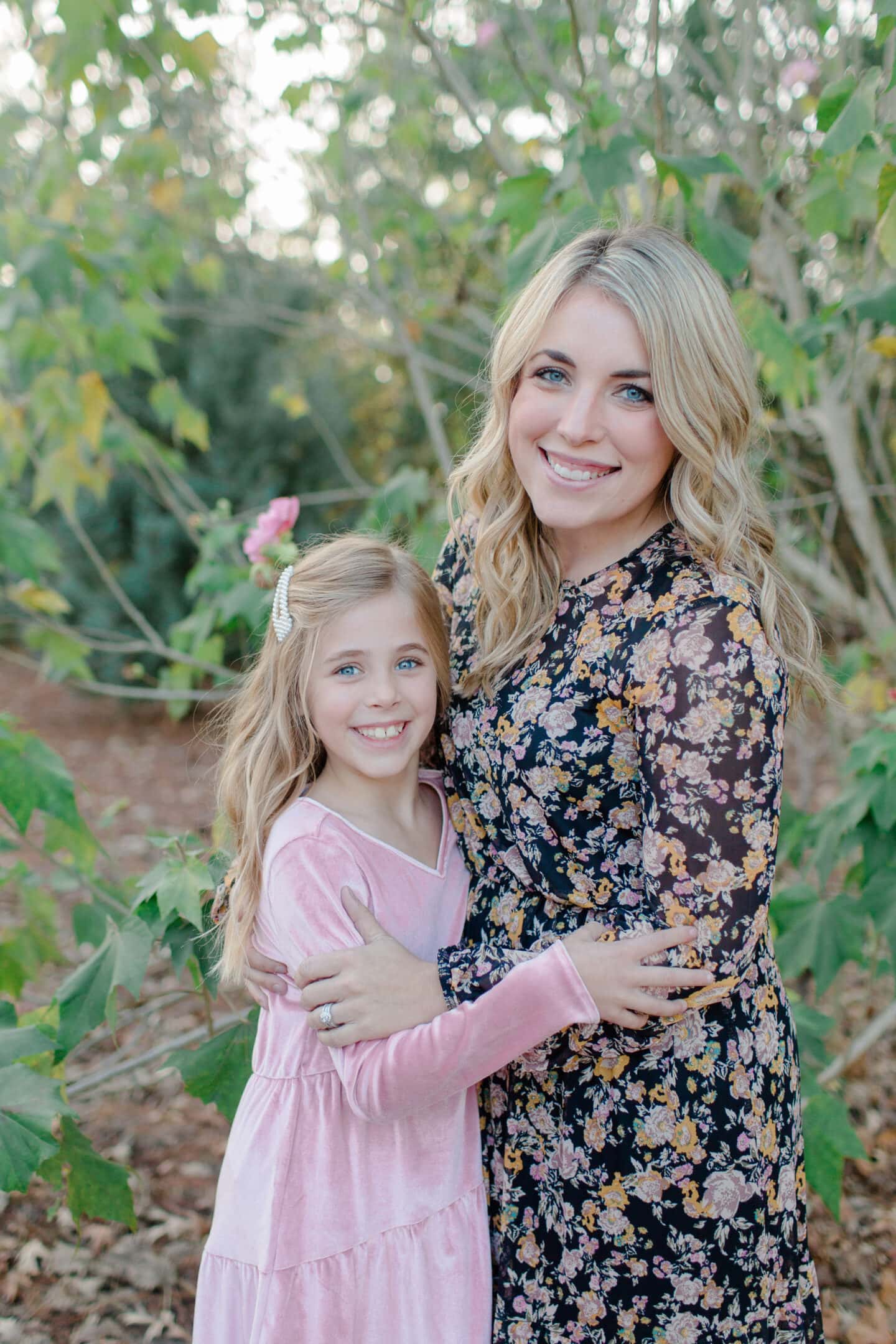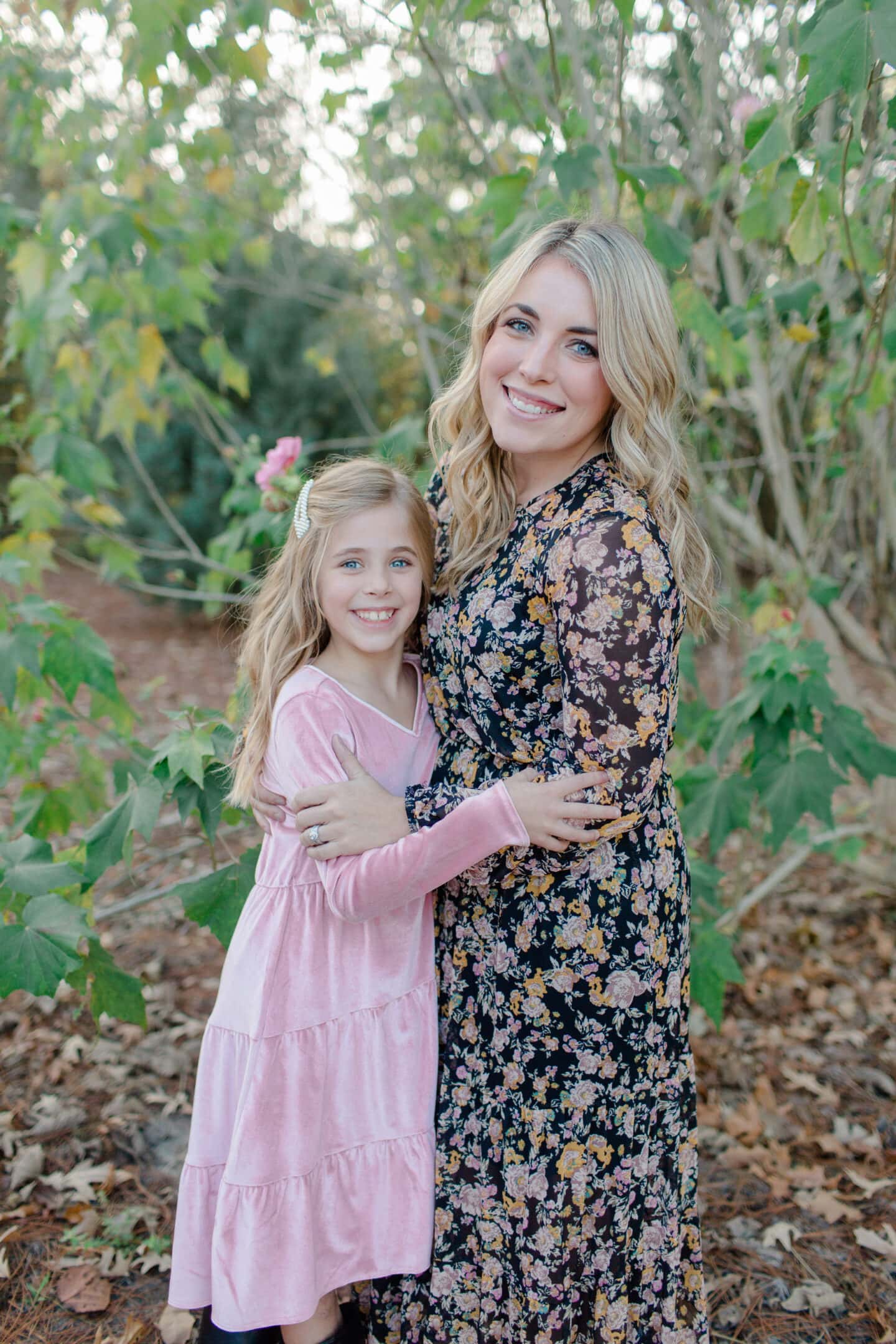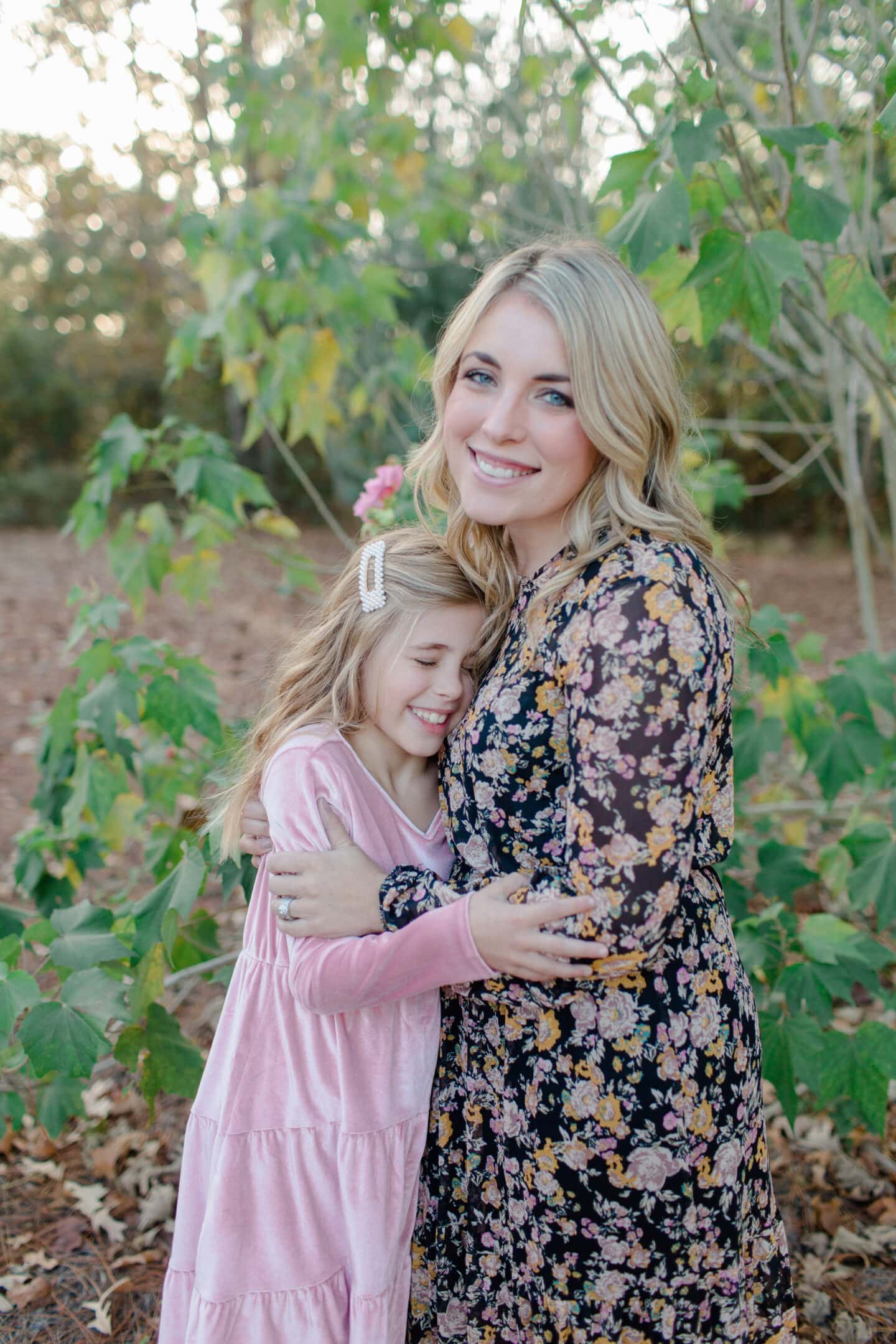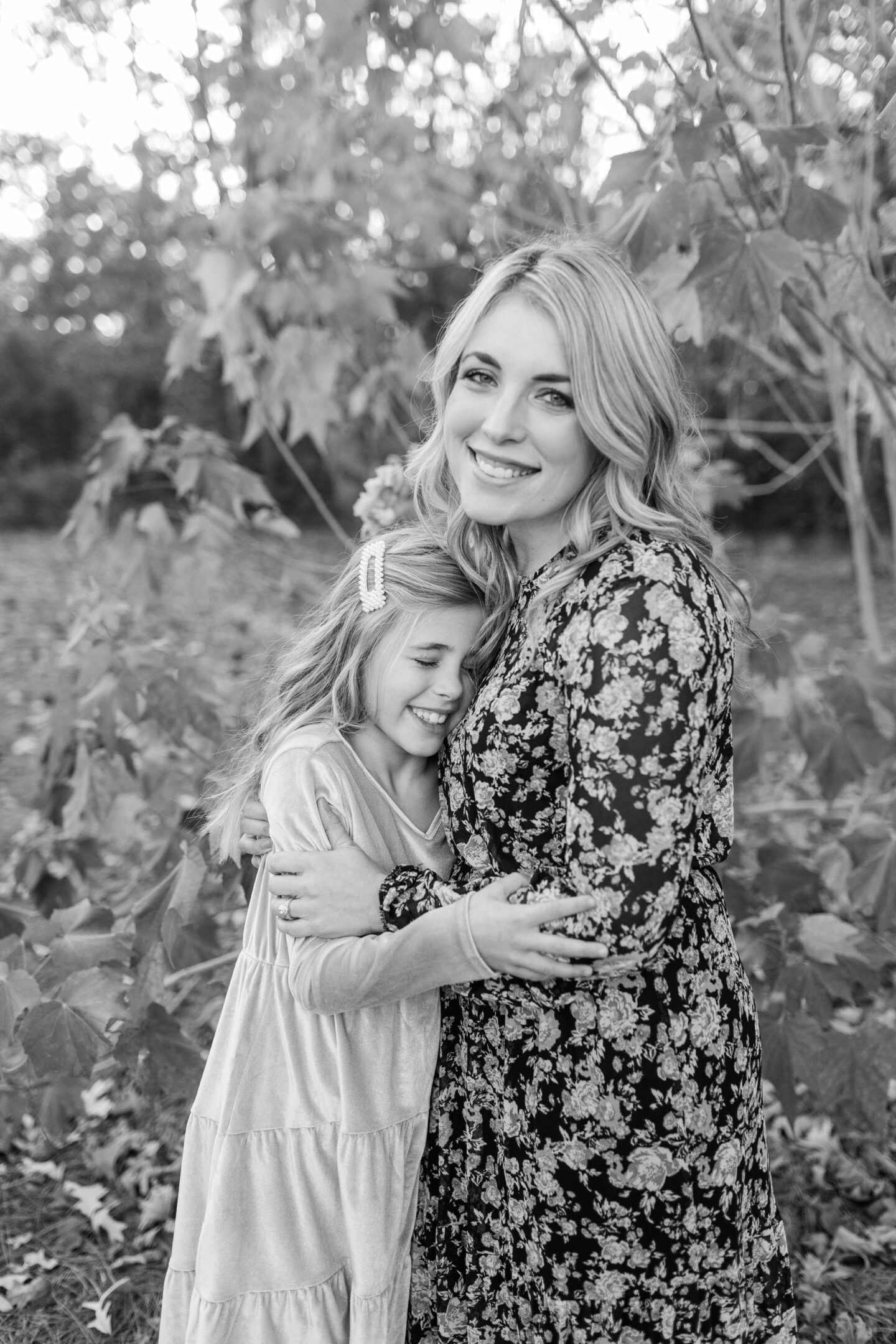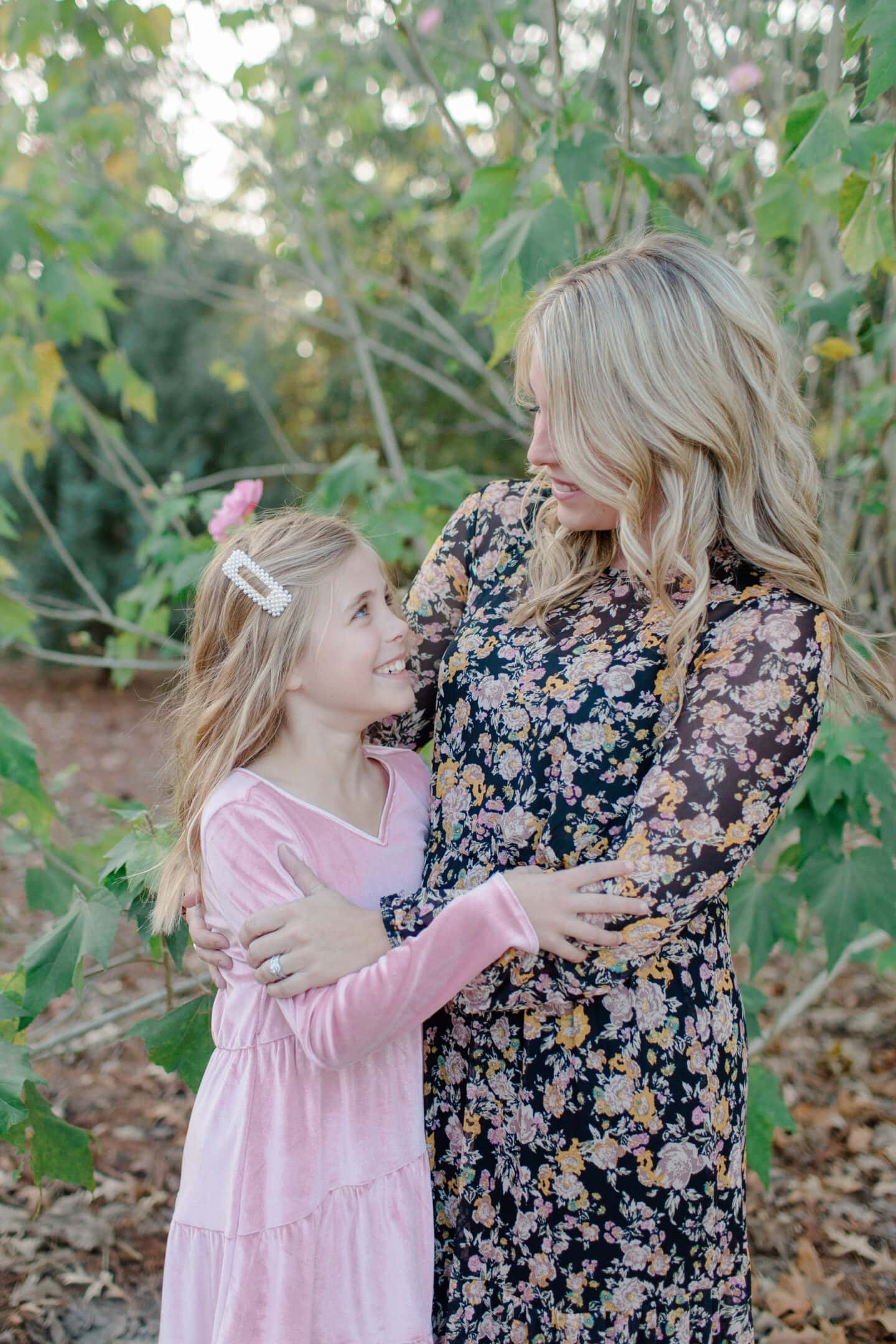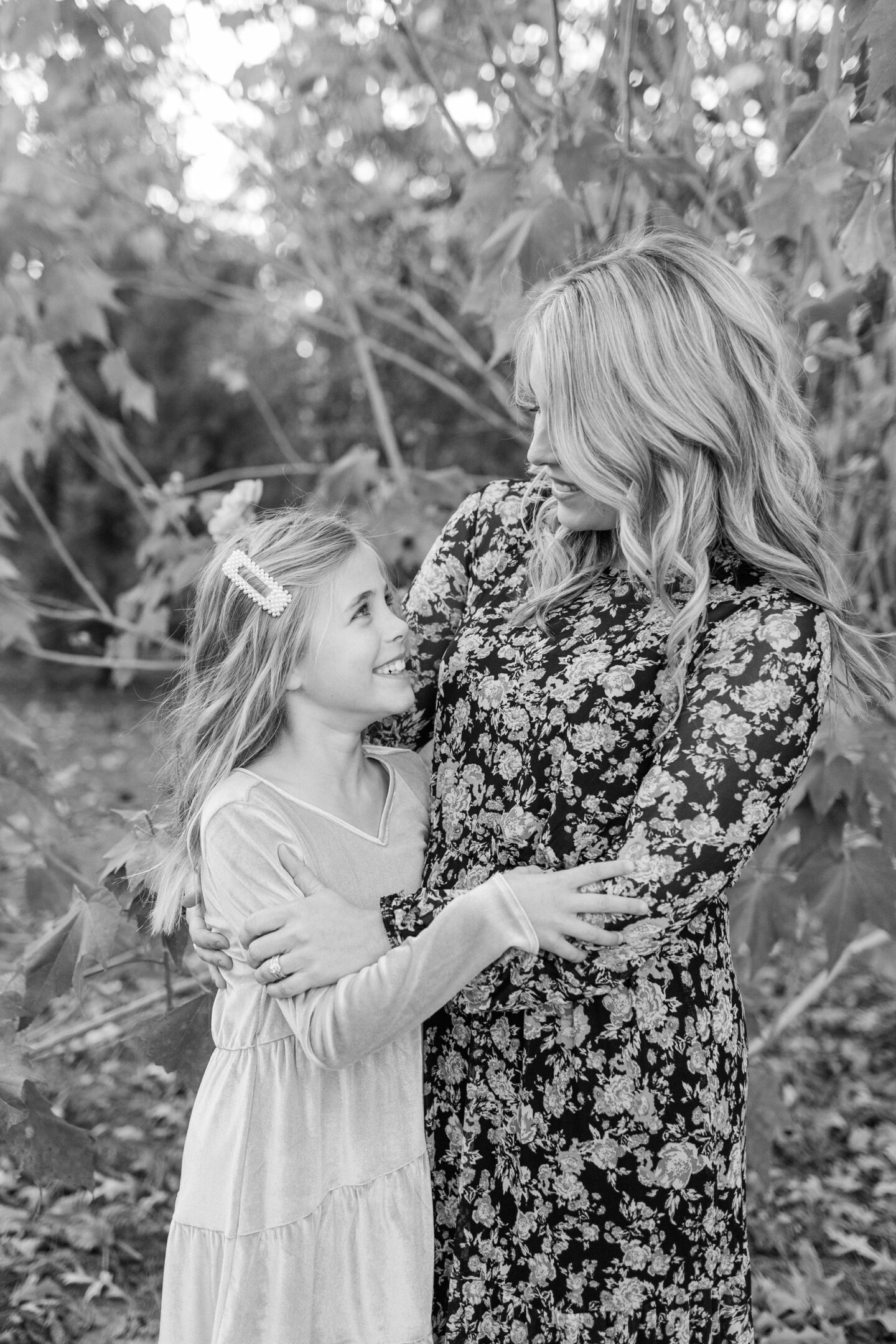 Tess:
I loved that Tessie wanted her hair in pigtail braids for these pics – I felt like it gave her a very Pocahontas vibe which I always though she looked like Pocahontas as an infant with her dark hair!
She's growing up SO fast but still looks so much the same which we all just want to freeze time and keep her just like this forever 😉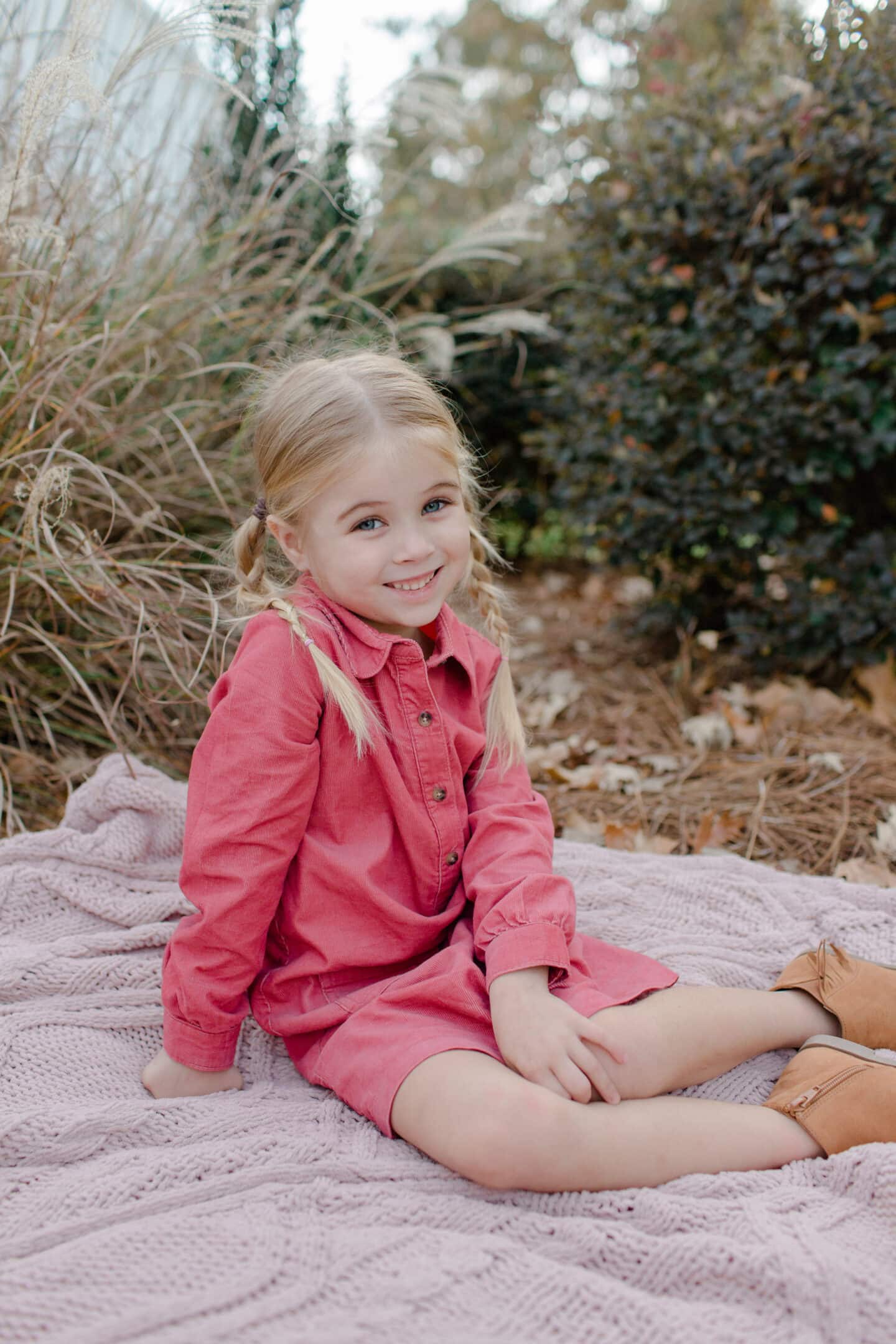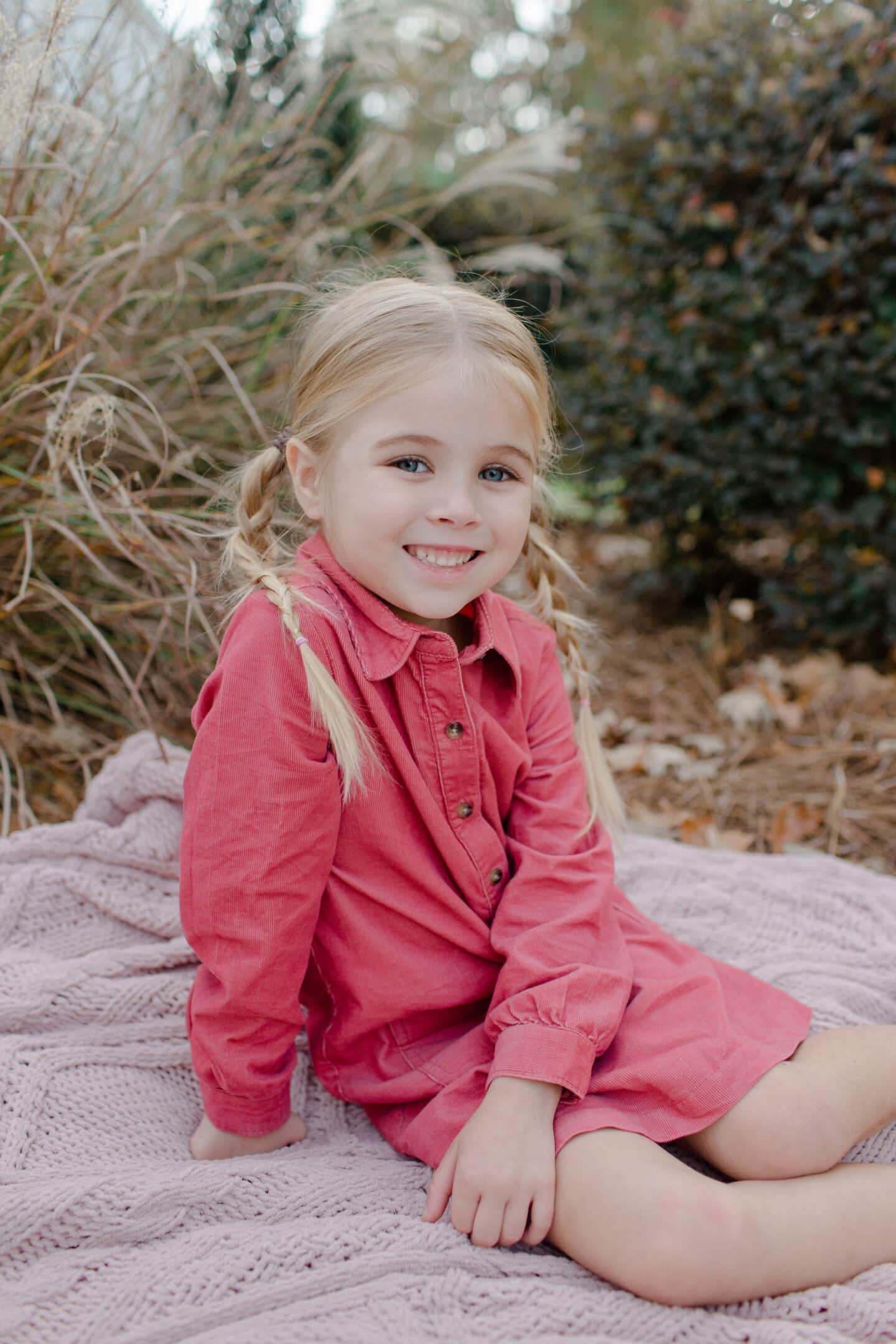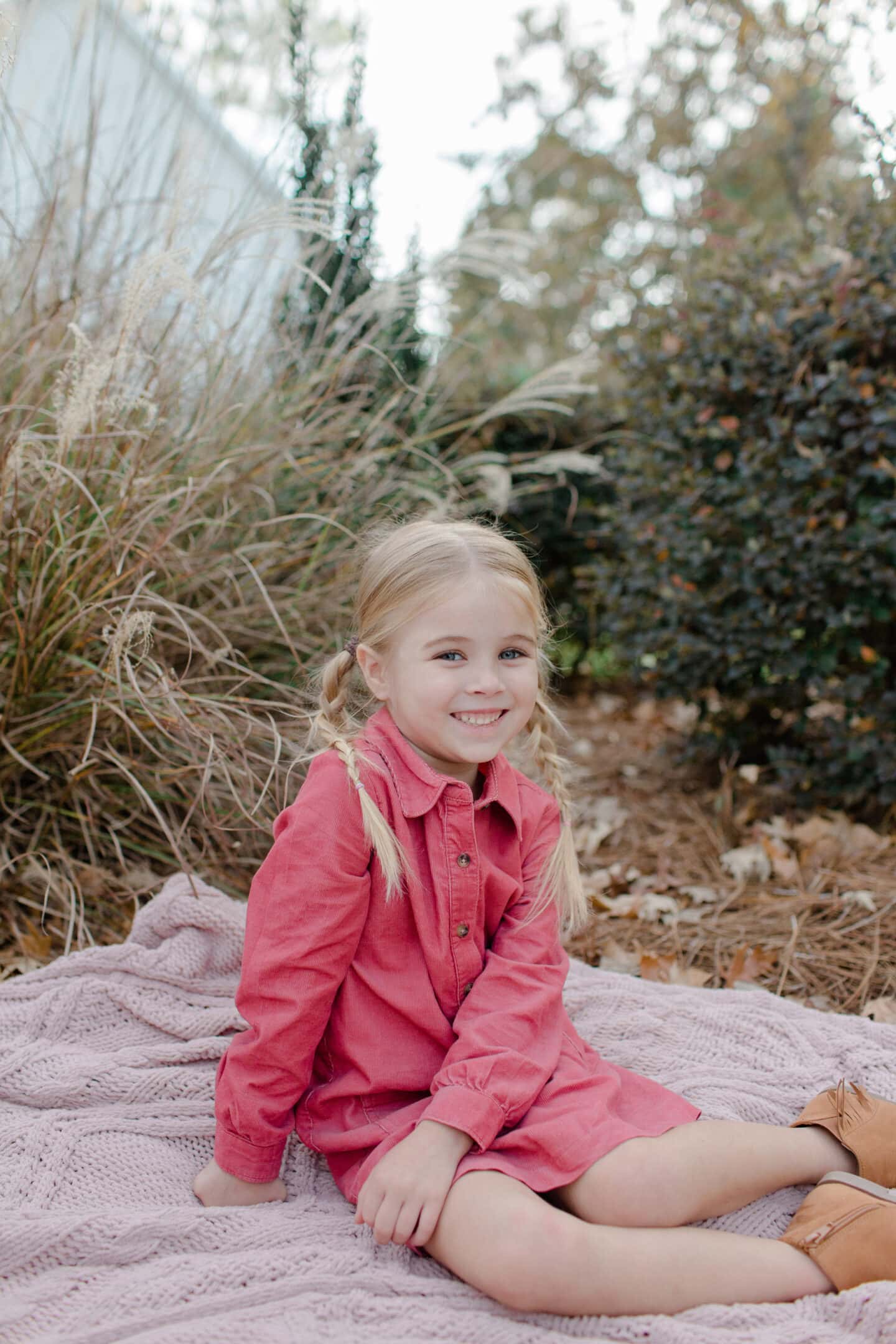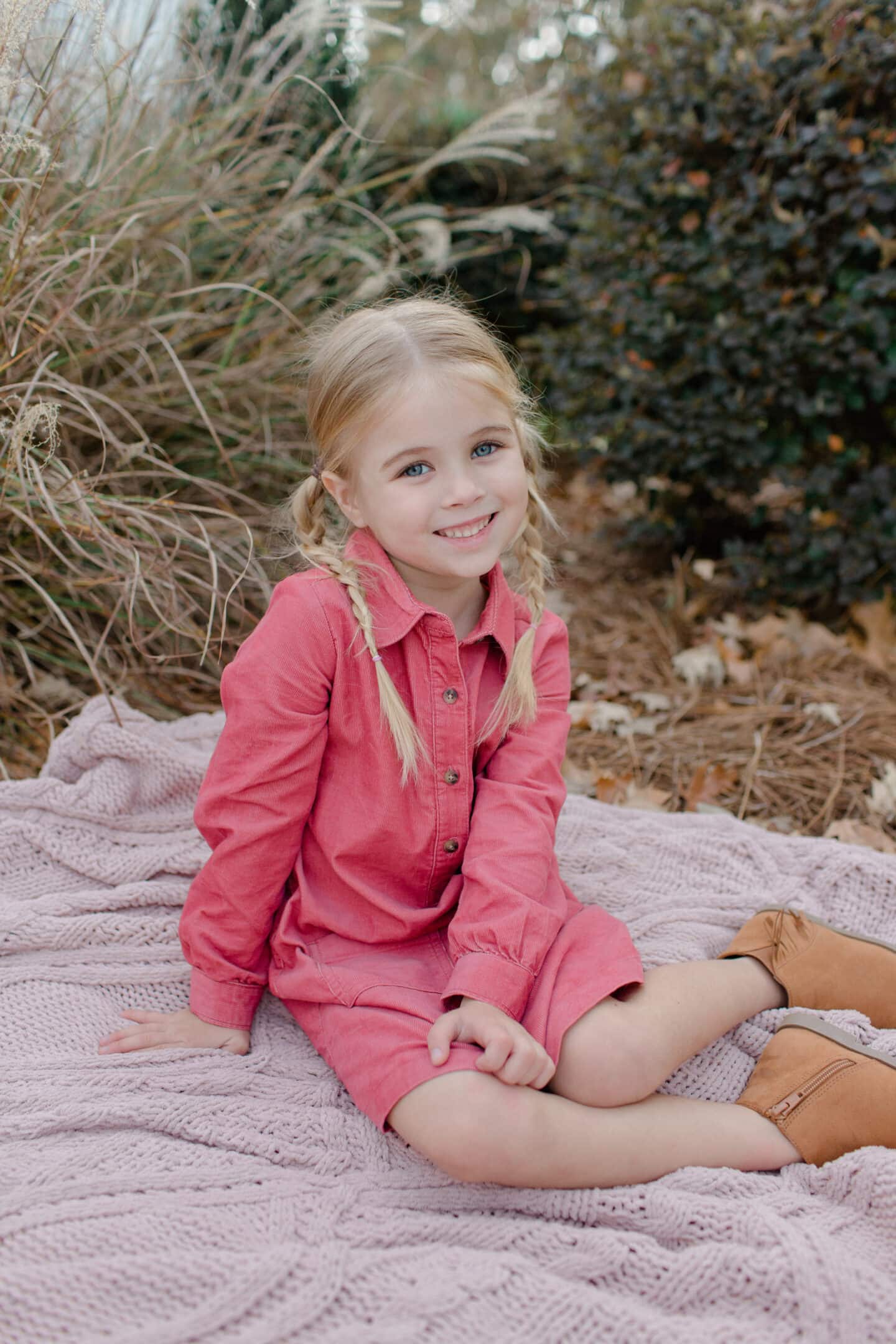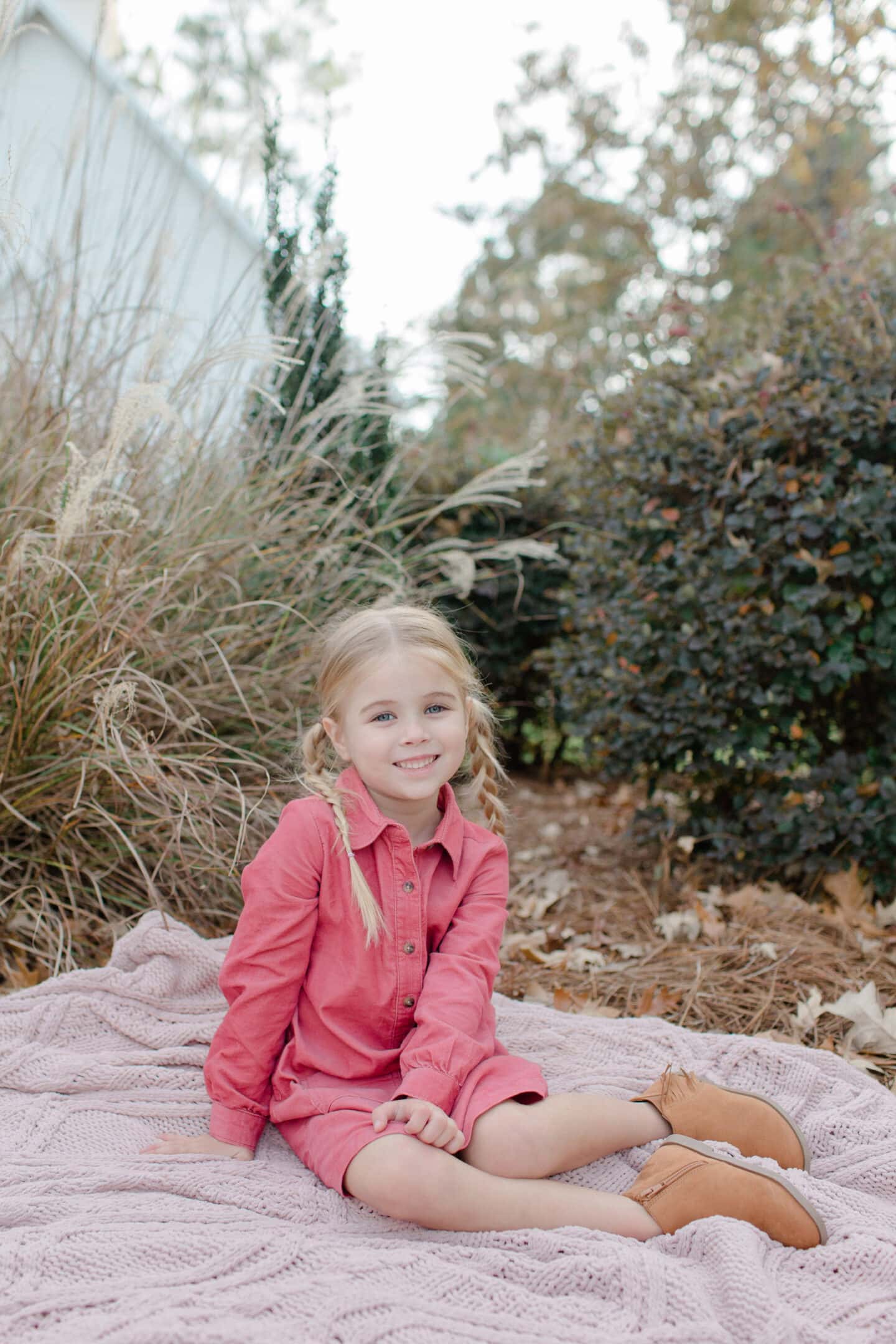 Tess + Daddy
Tess was always THE most attached to me as an infant (and beyond) and she still adores her mama but loves her some Daddy too 😉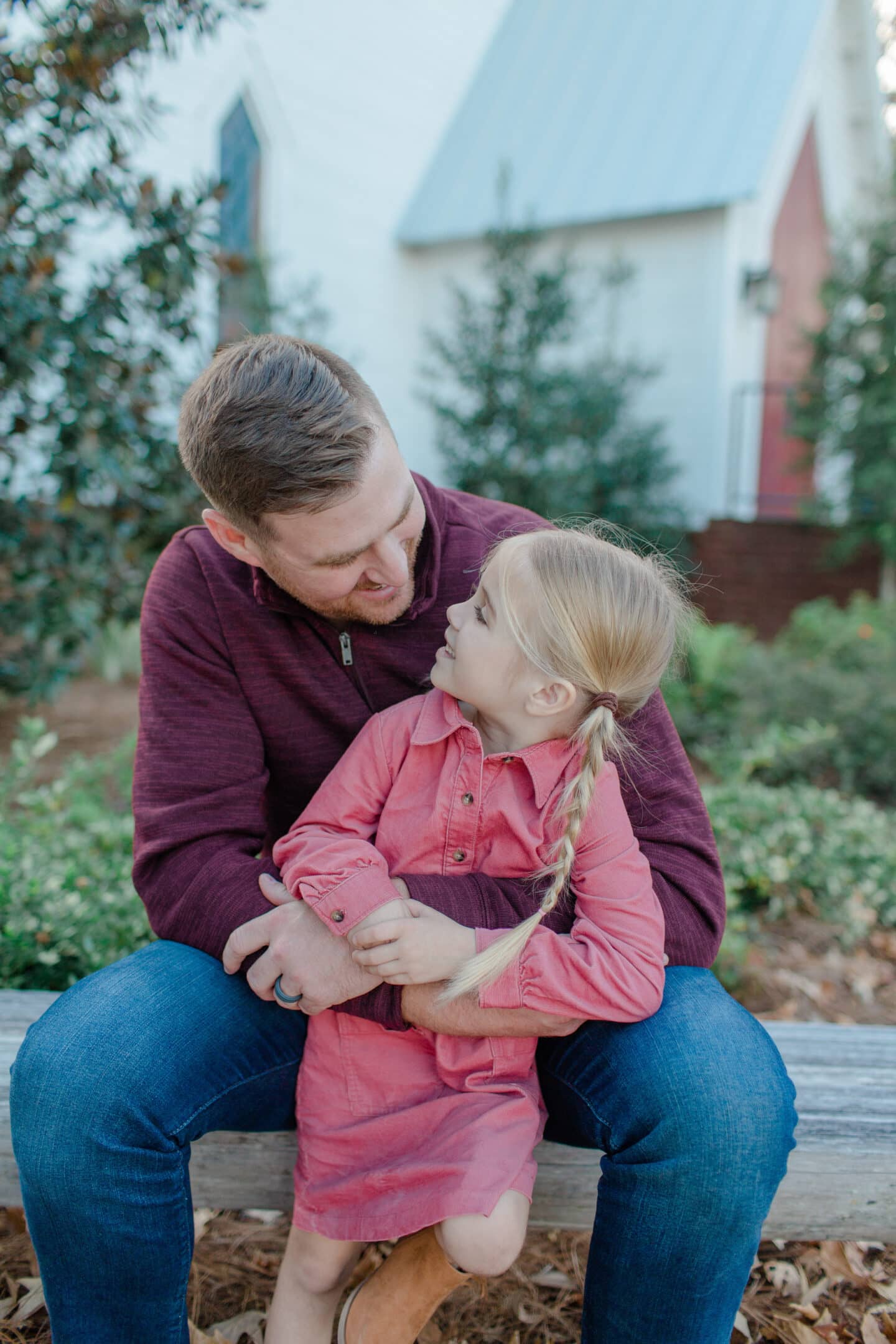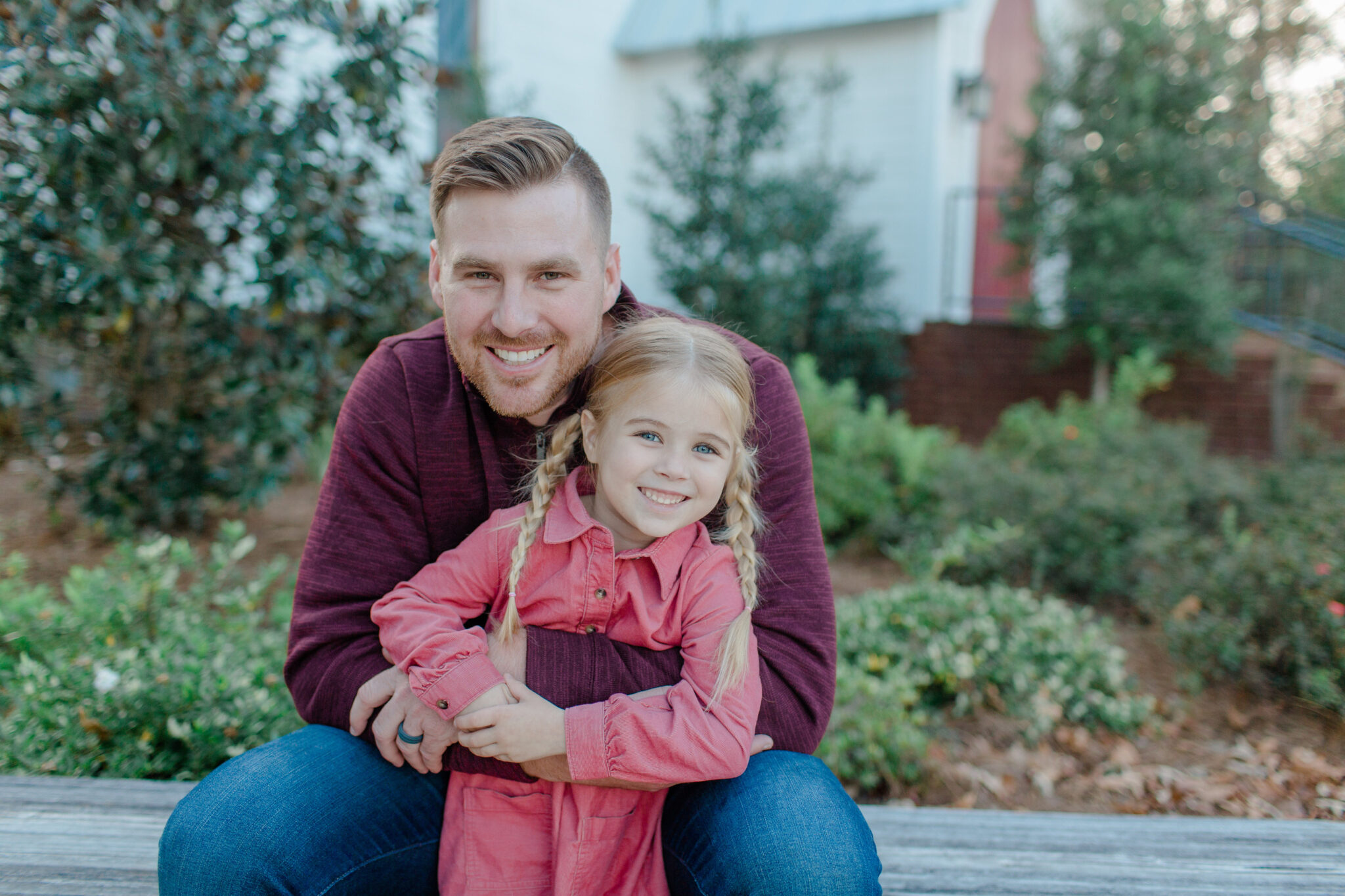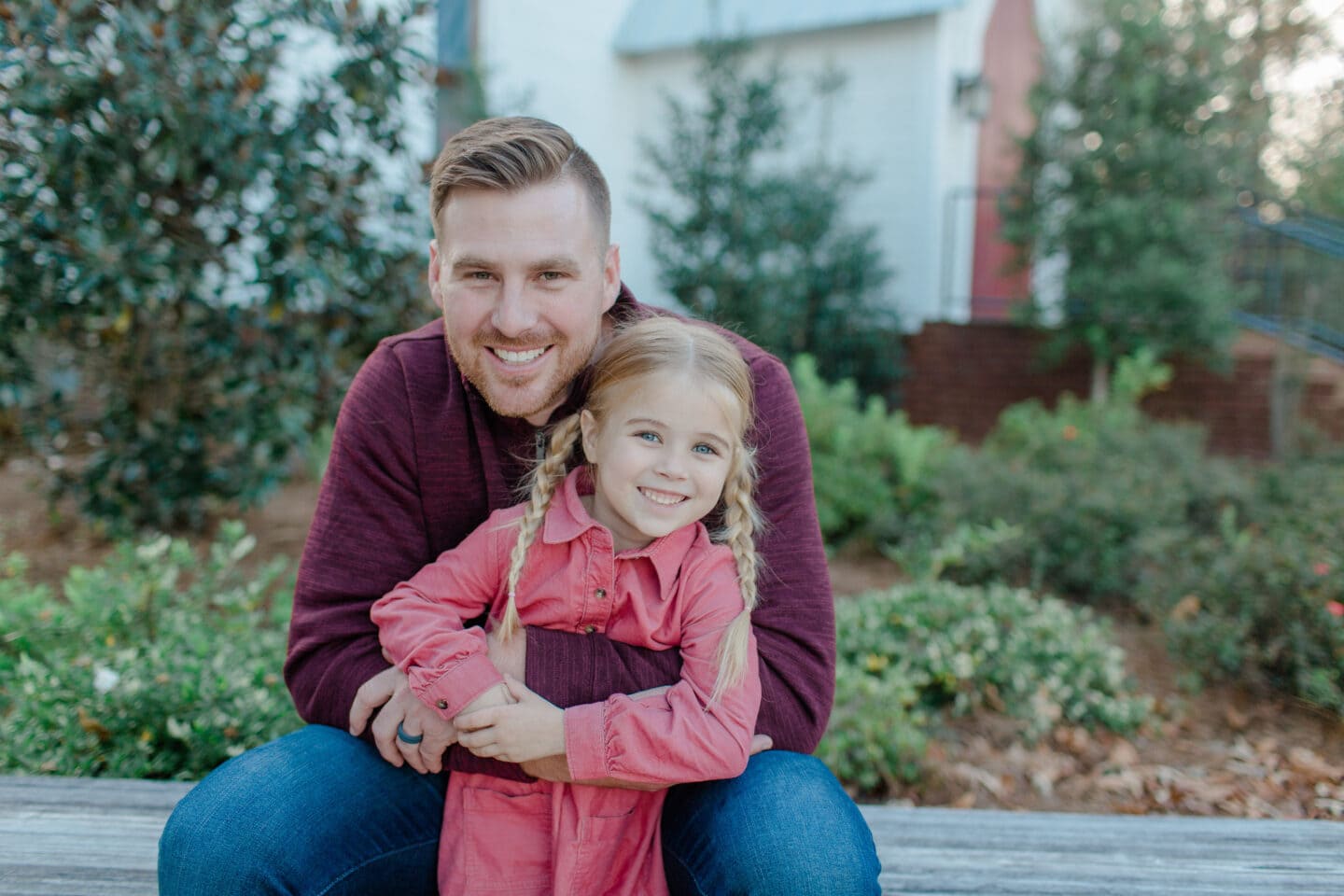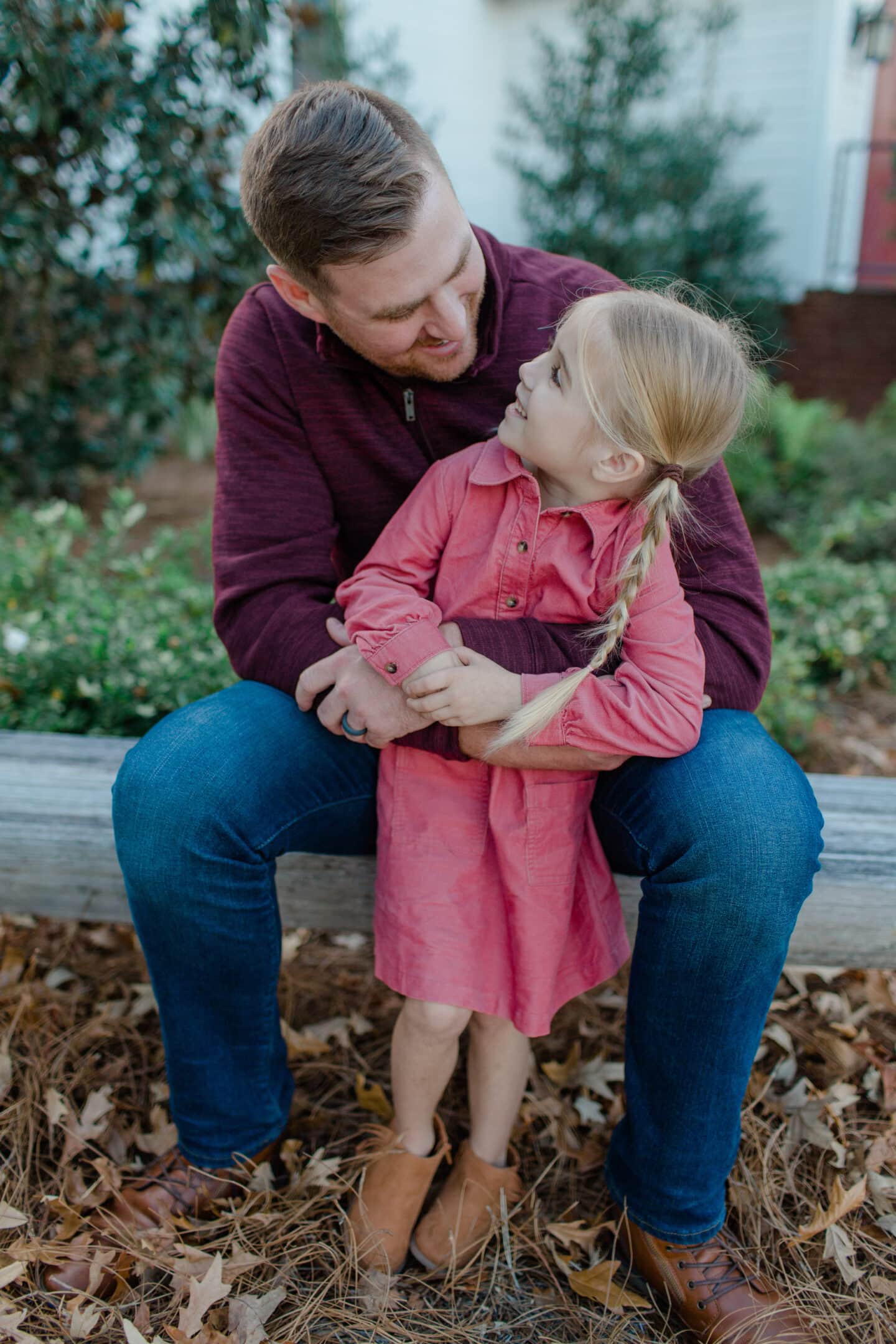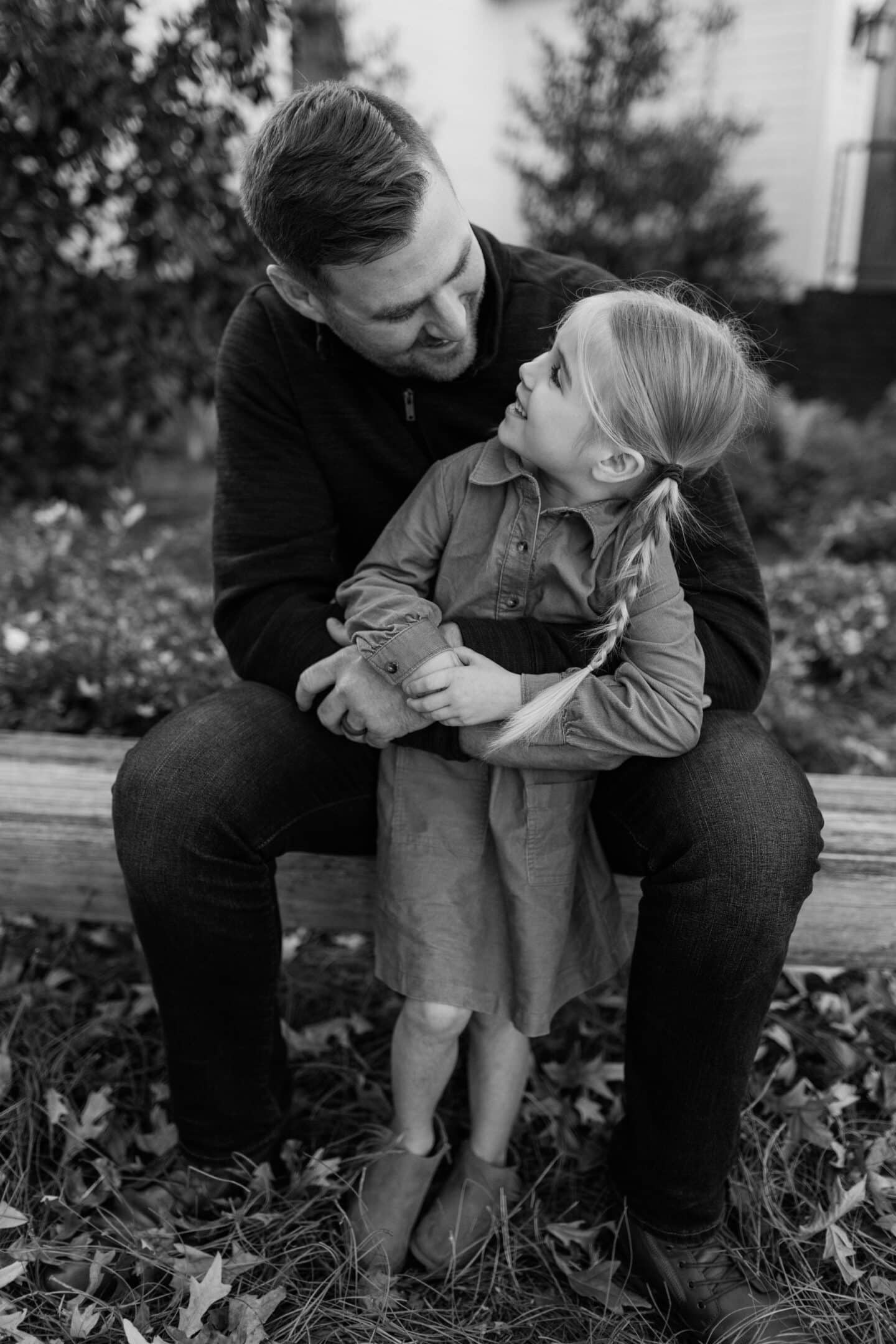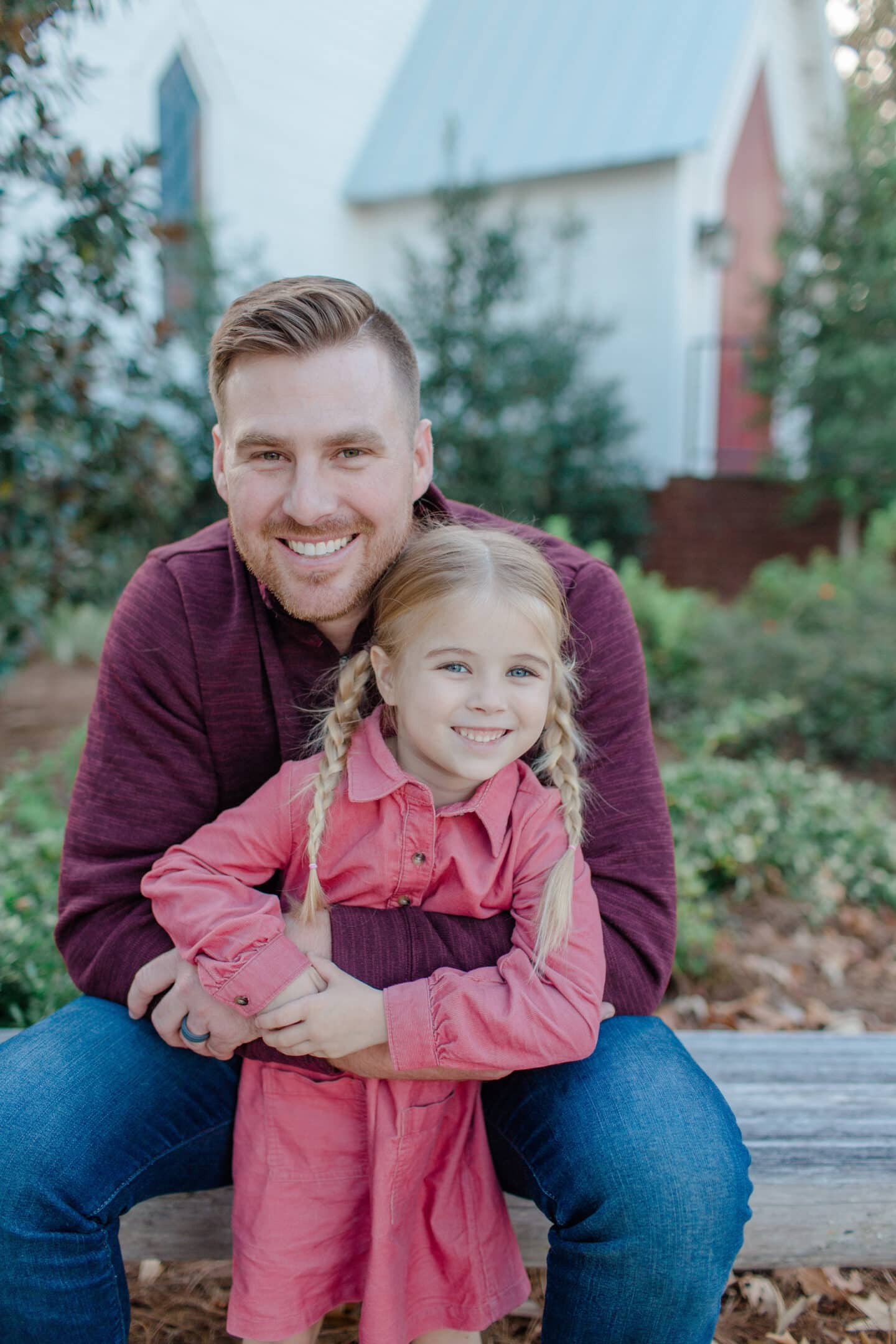 Tess + Mommy
My sweet joy girl!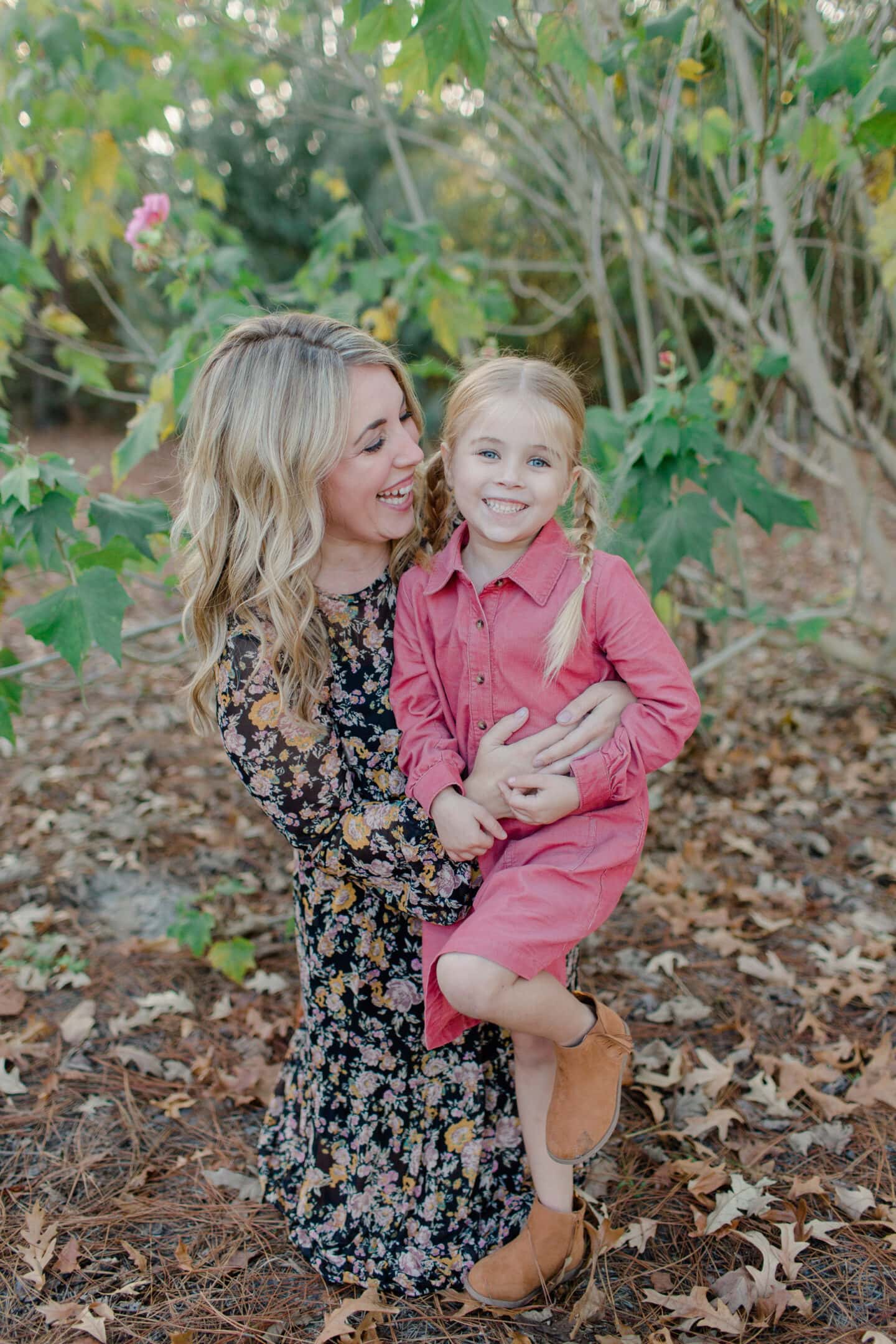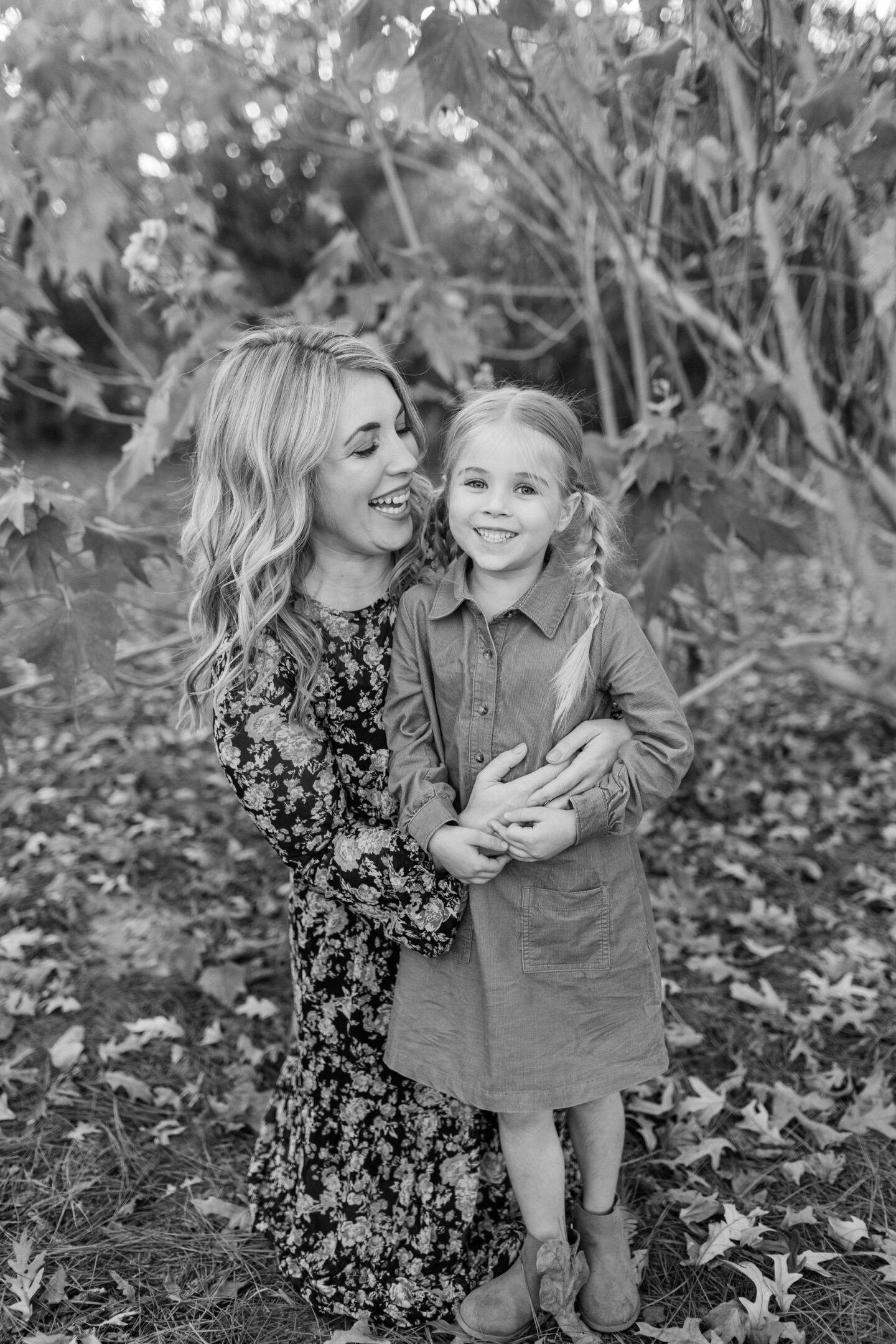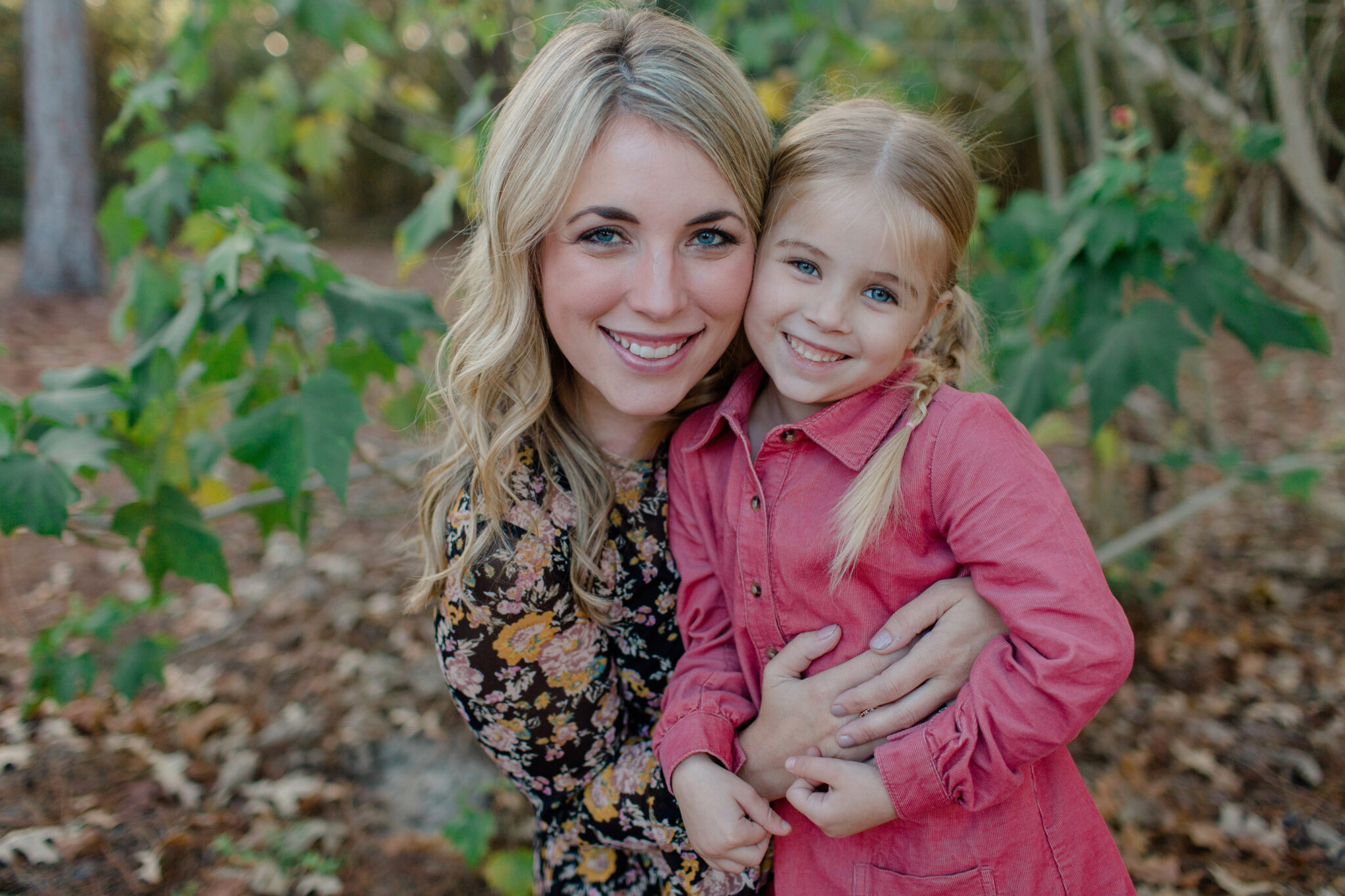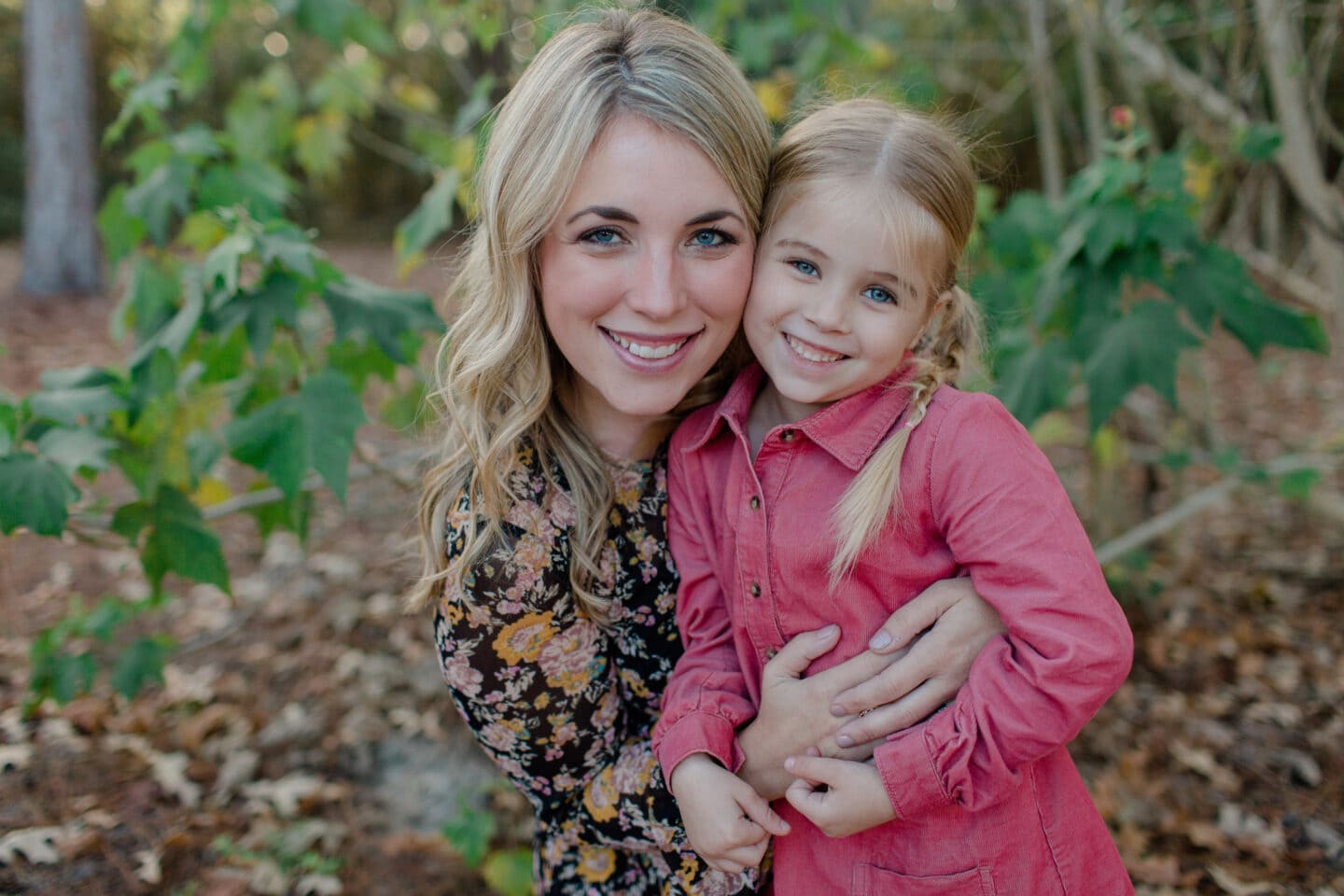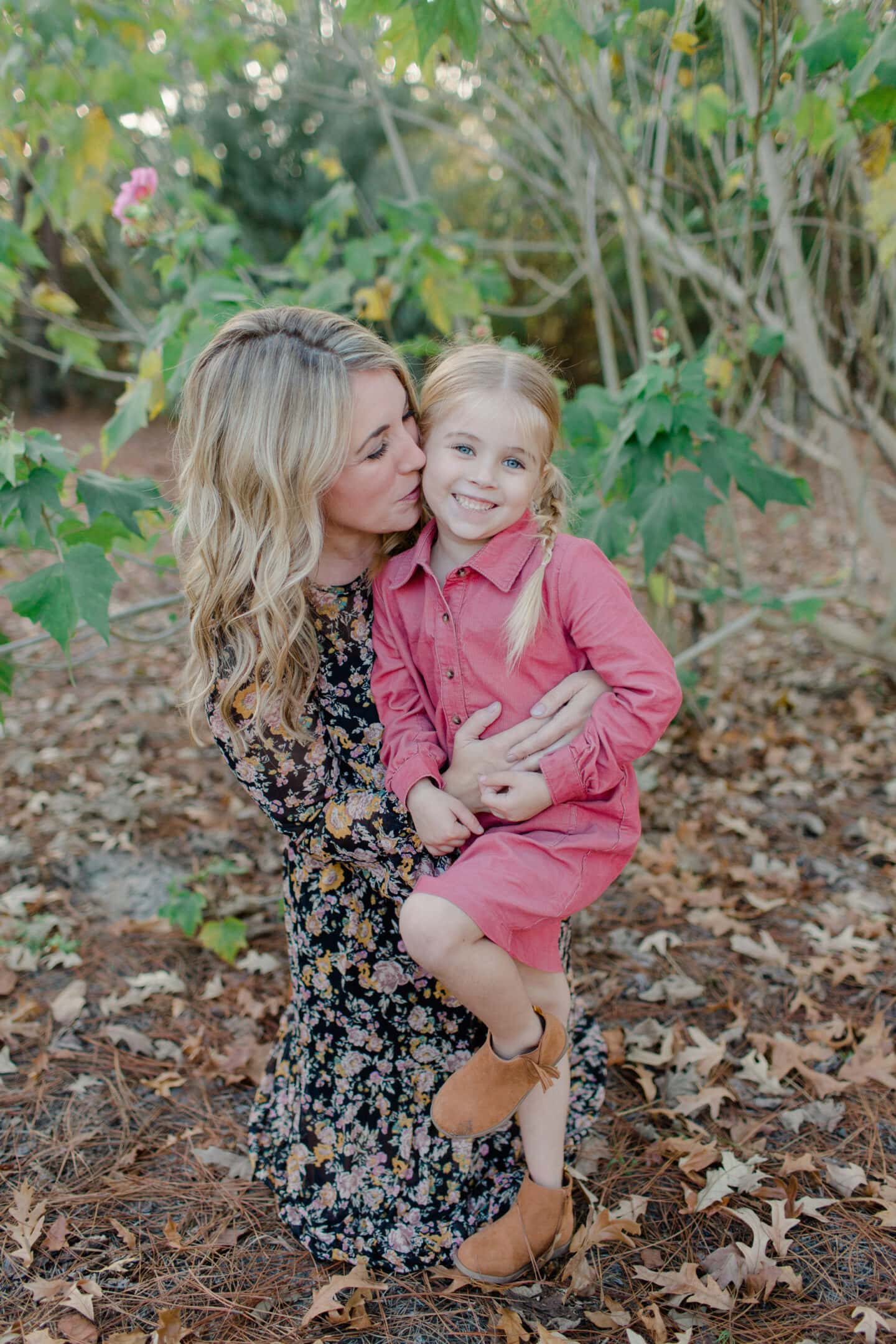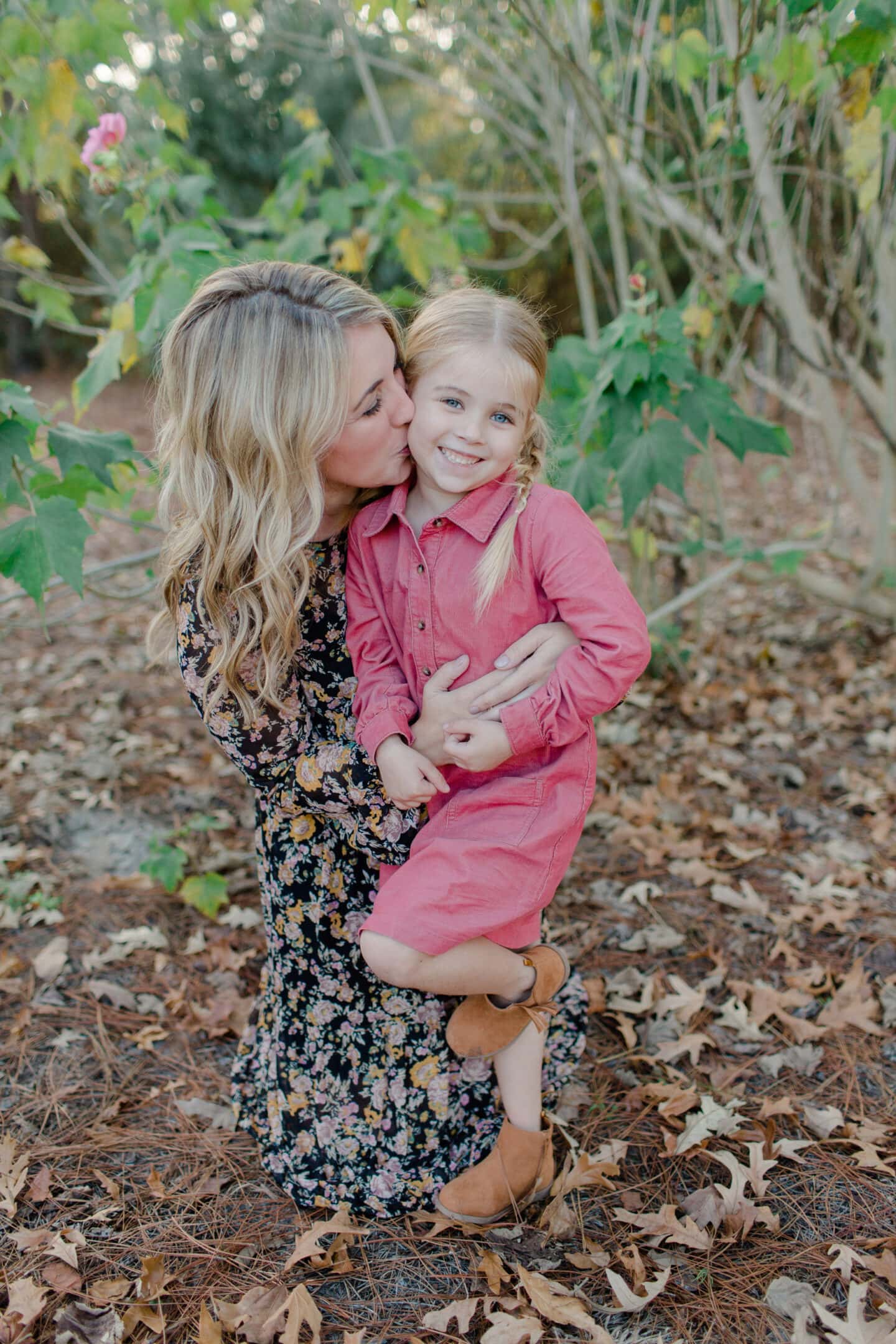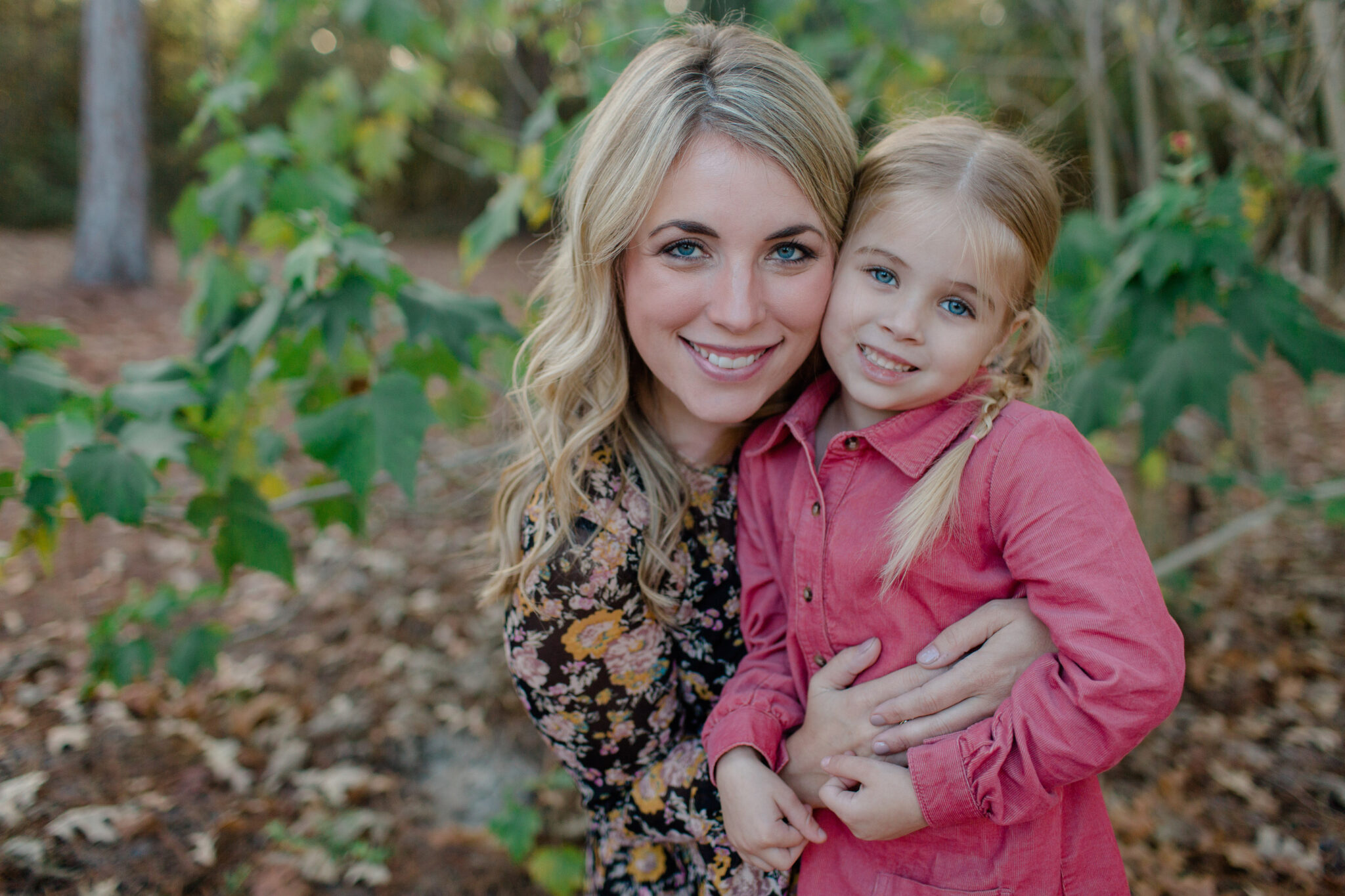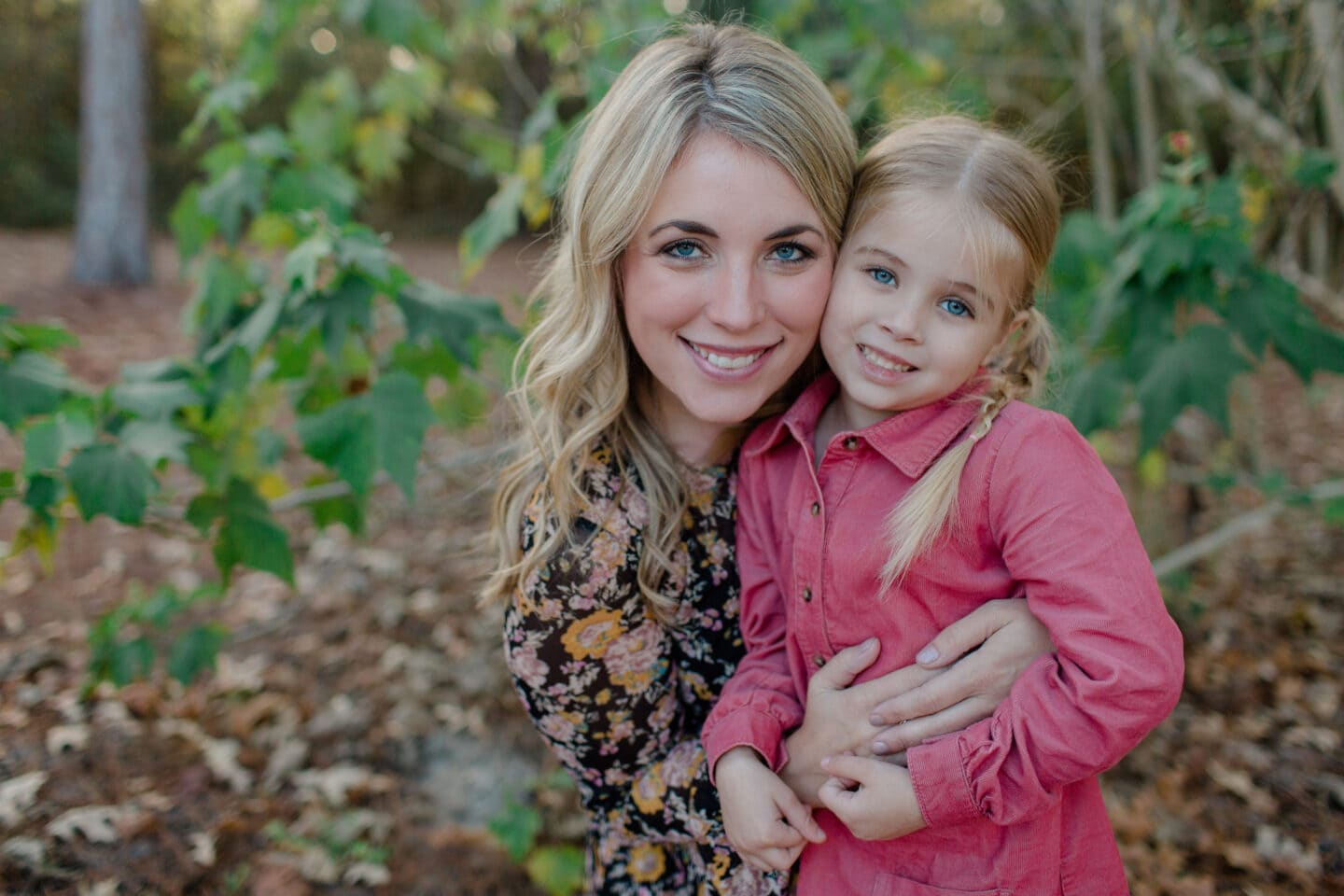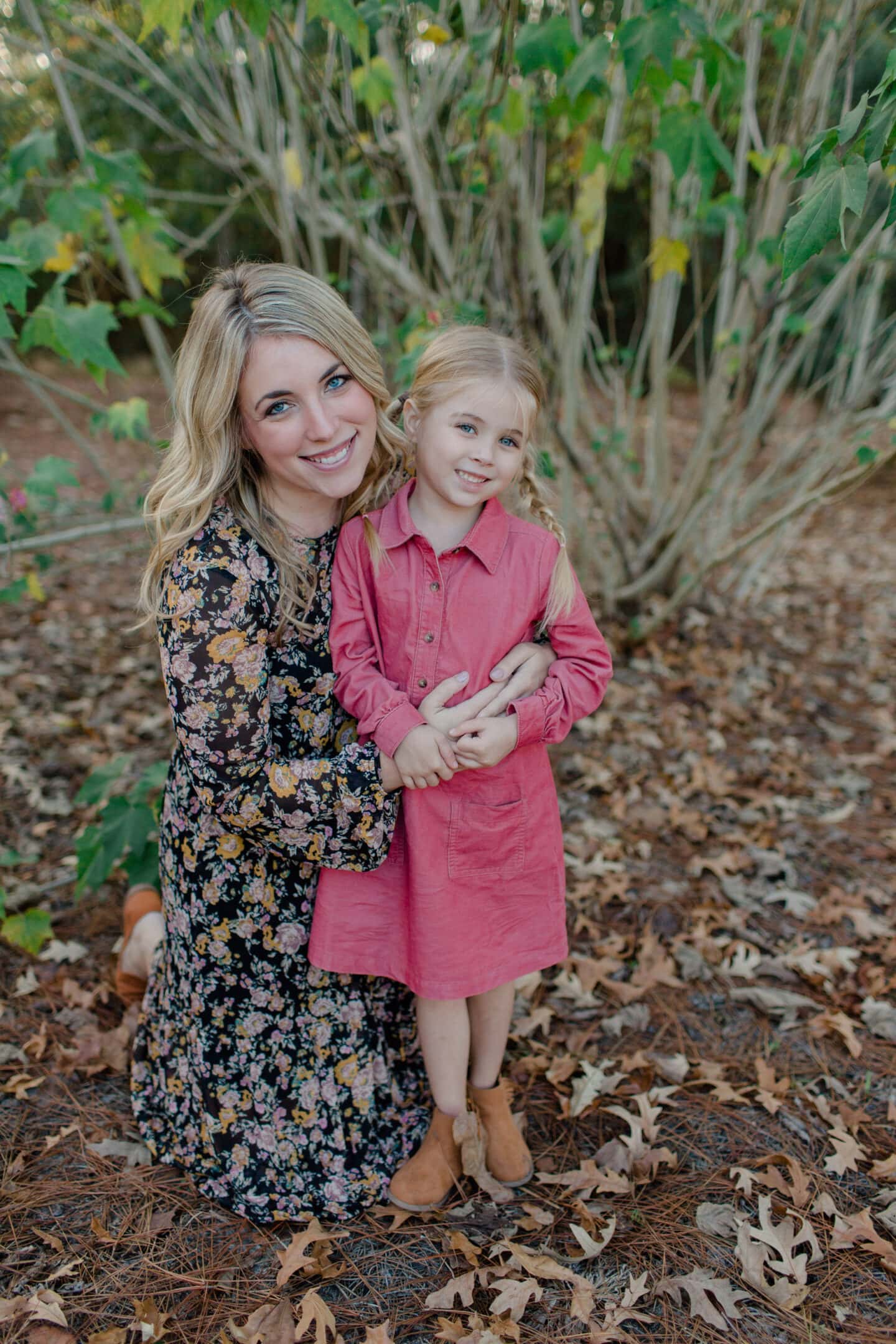 Spear:
We always have a pretty set routine as far as family photos go – we do picks at the hospital, as a newborn, at 3 months, 6 months, 9 months, 12 months, 18 months, 2 years and then yearly around our kids birthdays.
Obviously we don't do pics right at each child's birthday and more just find dates that work that showcase them at that age.
So this session was a combo purpose of Spear's and Britt's birthdays as well as Christmas cards / just updated family pics!
Spear obviously changes the most from session to session and he was a WILD MAN at this one! Whew!
I was shocked in the best kinda way to see that Lindsay got SO MANY great ones of him!
You can really see that spunky personality shining!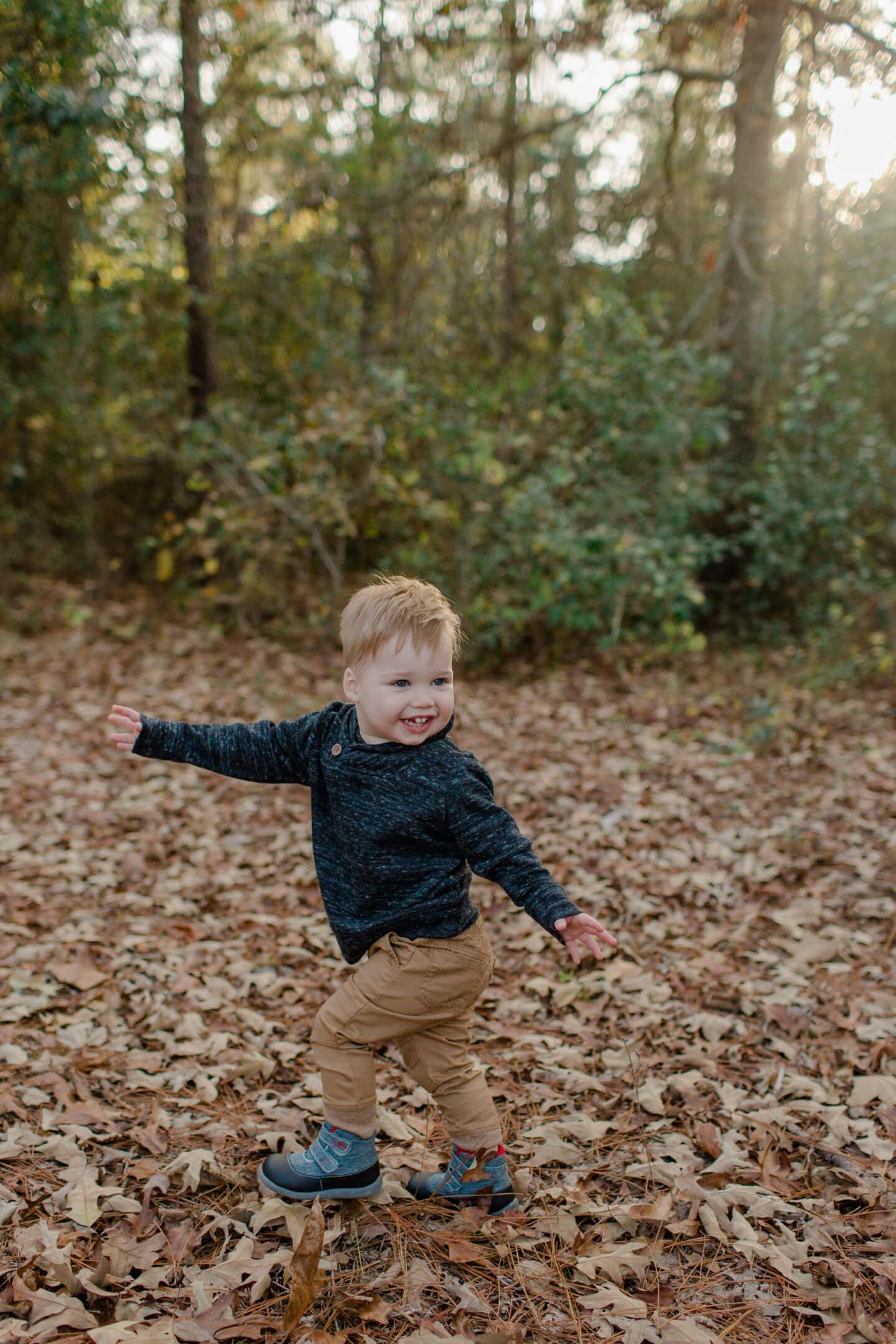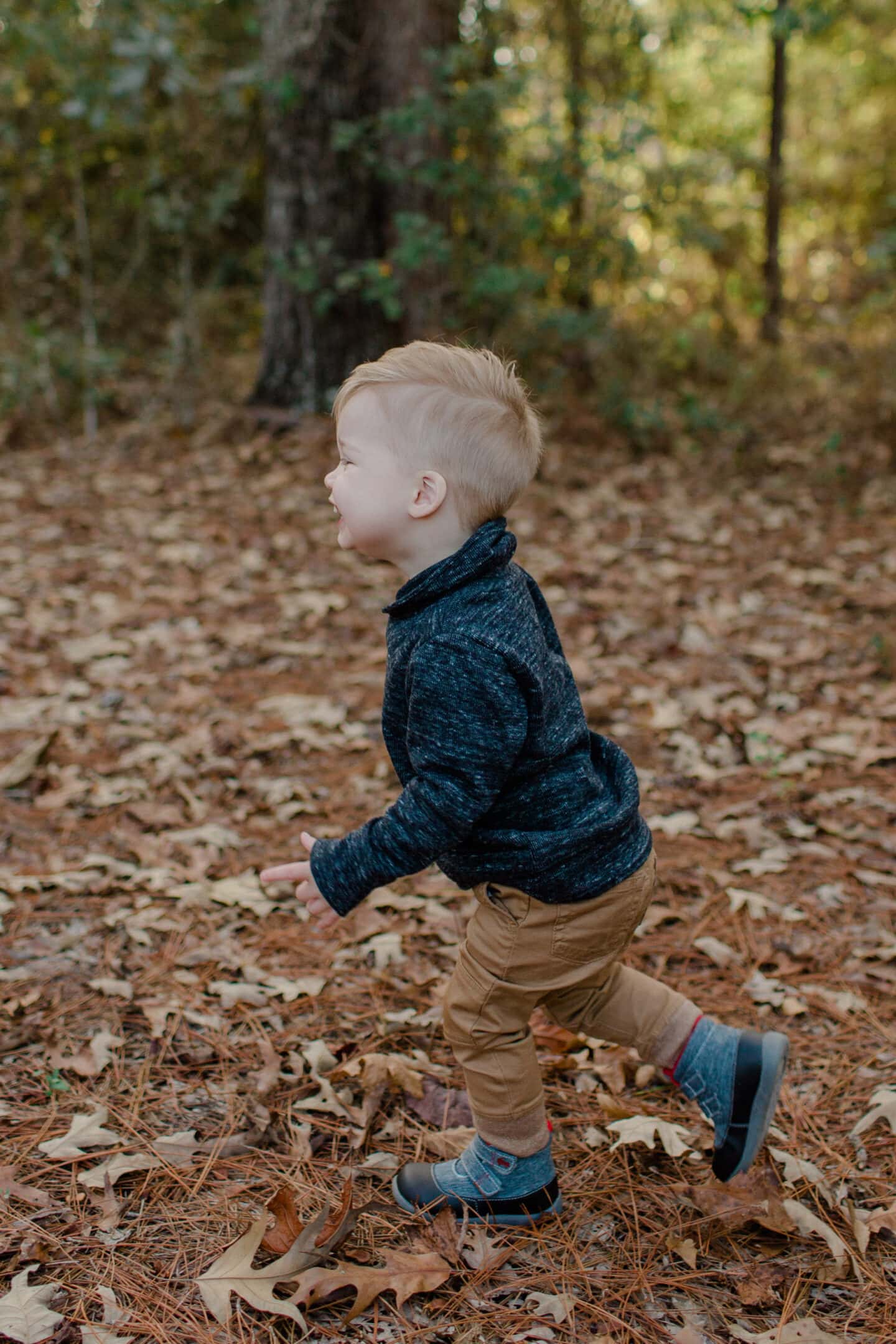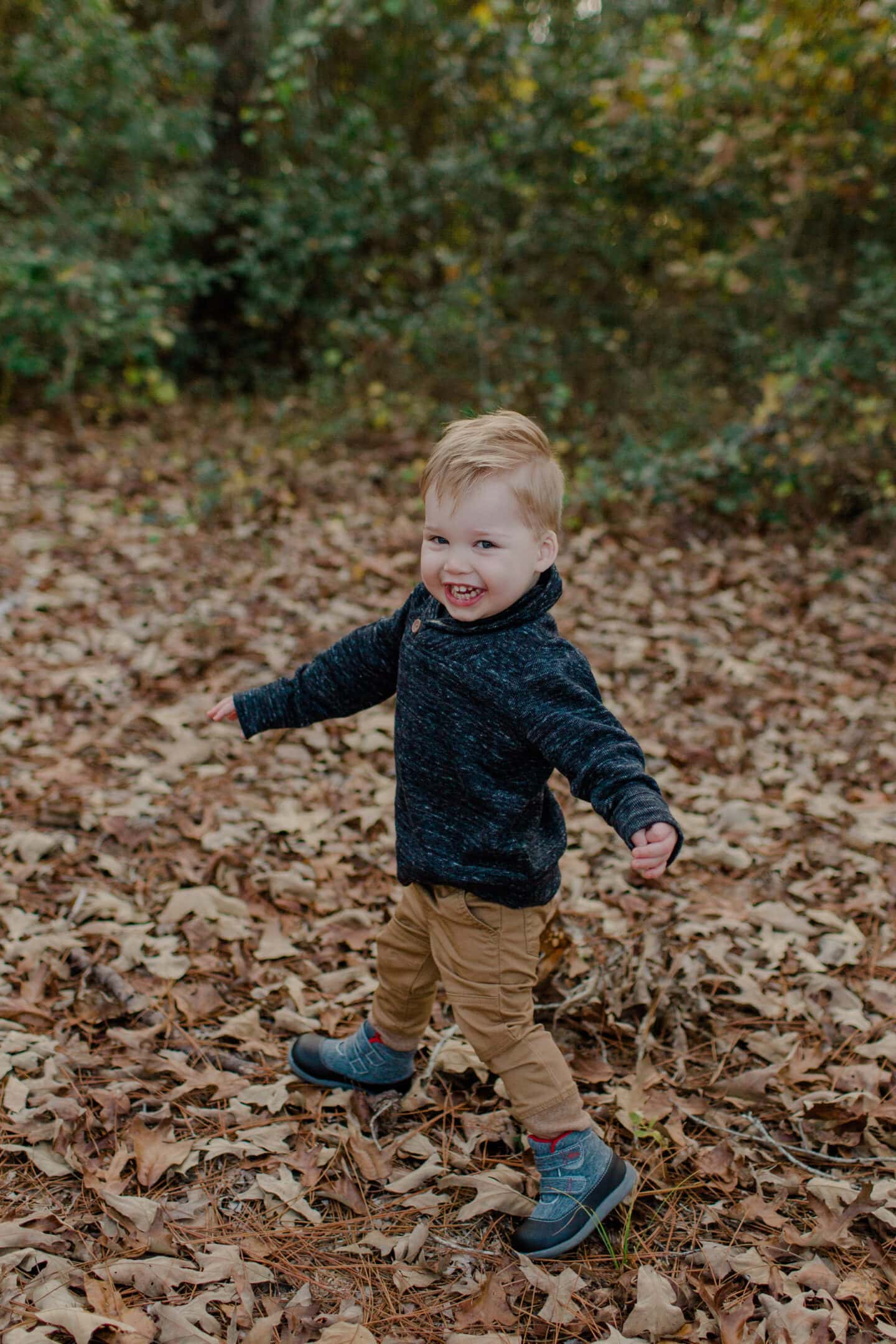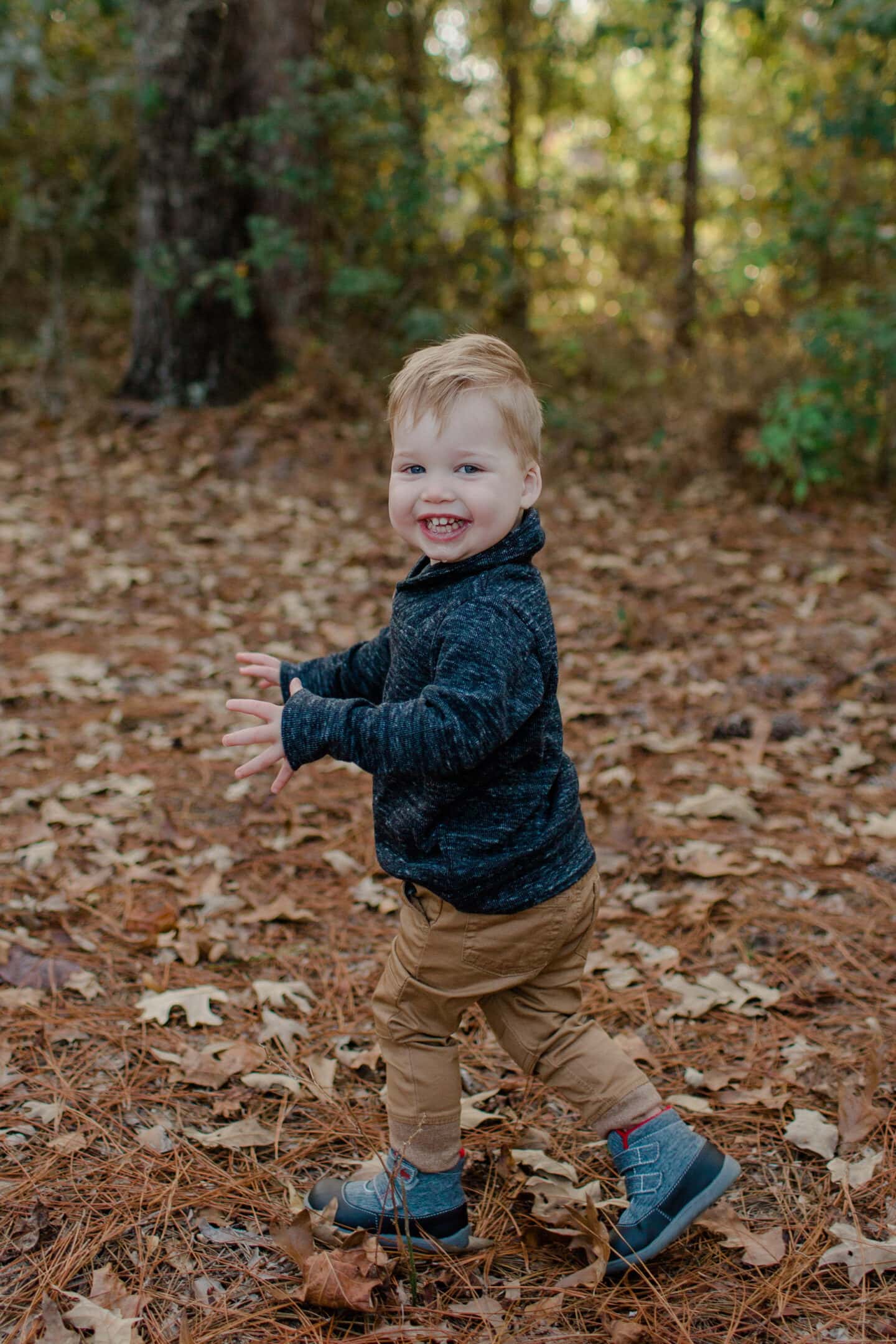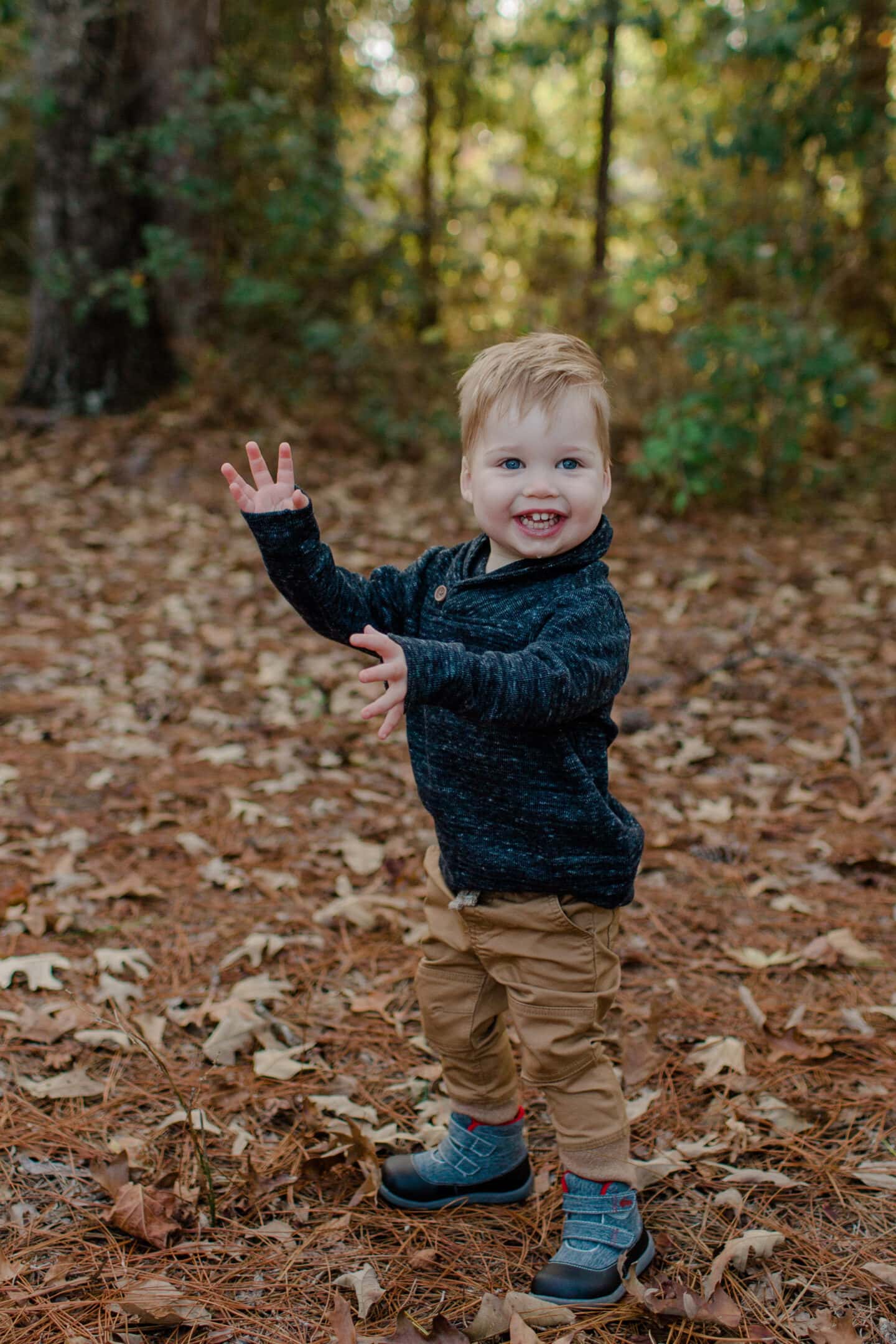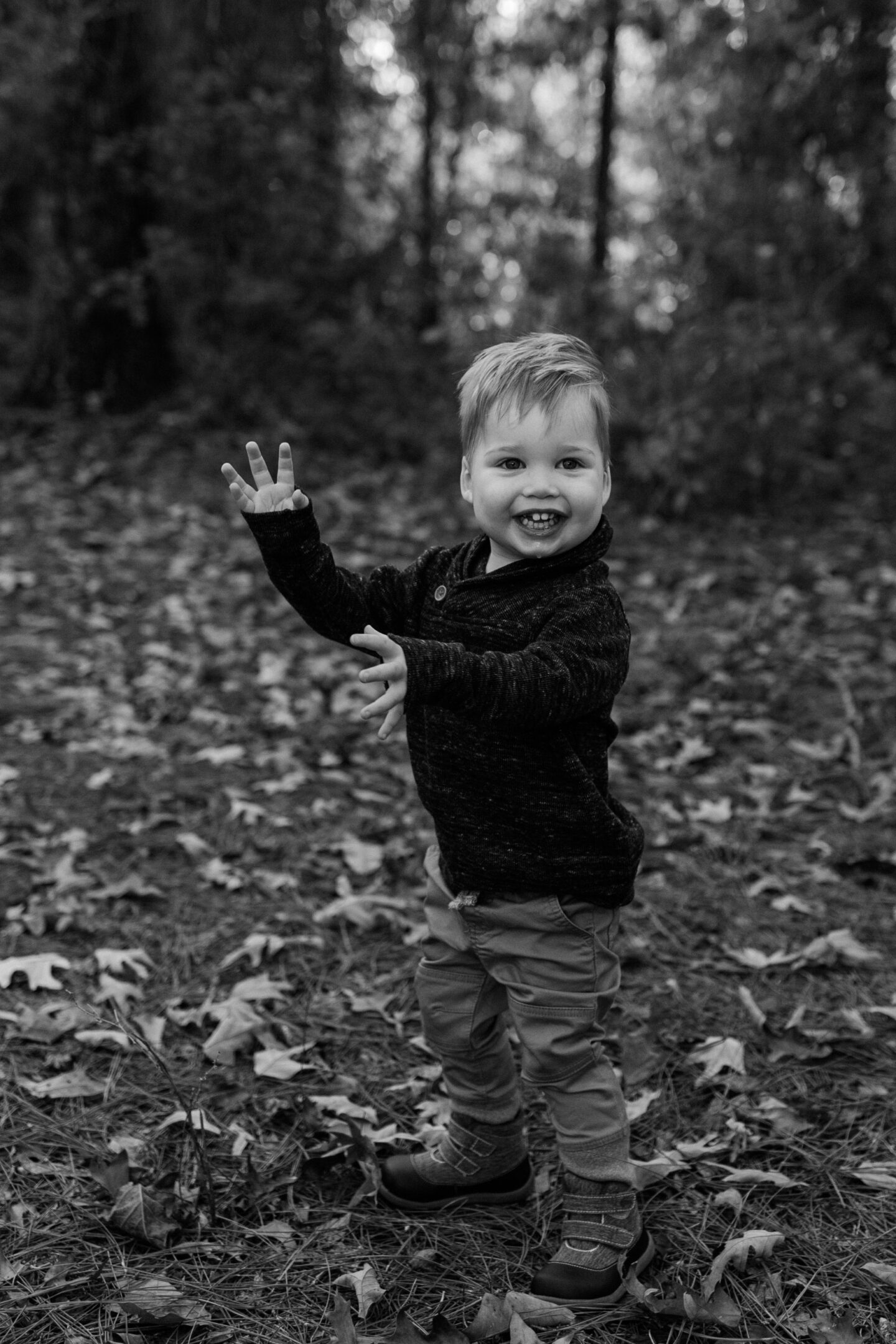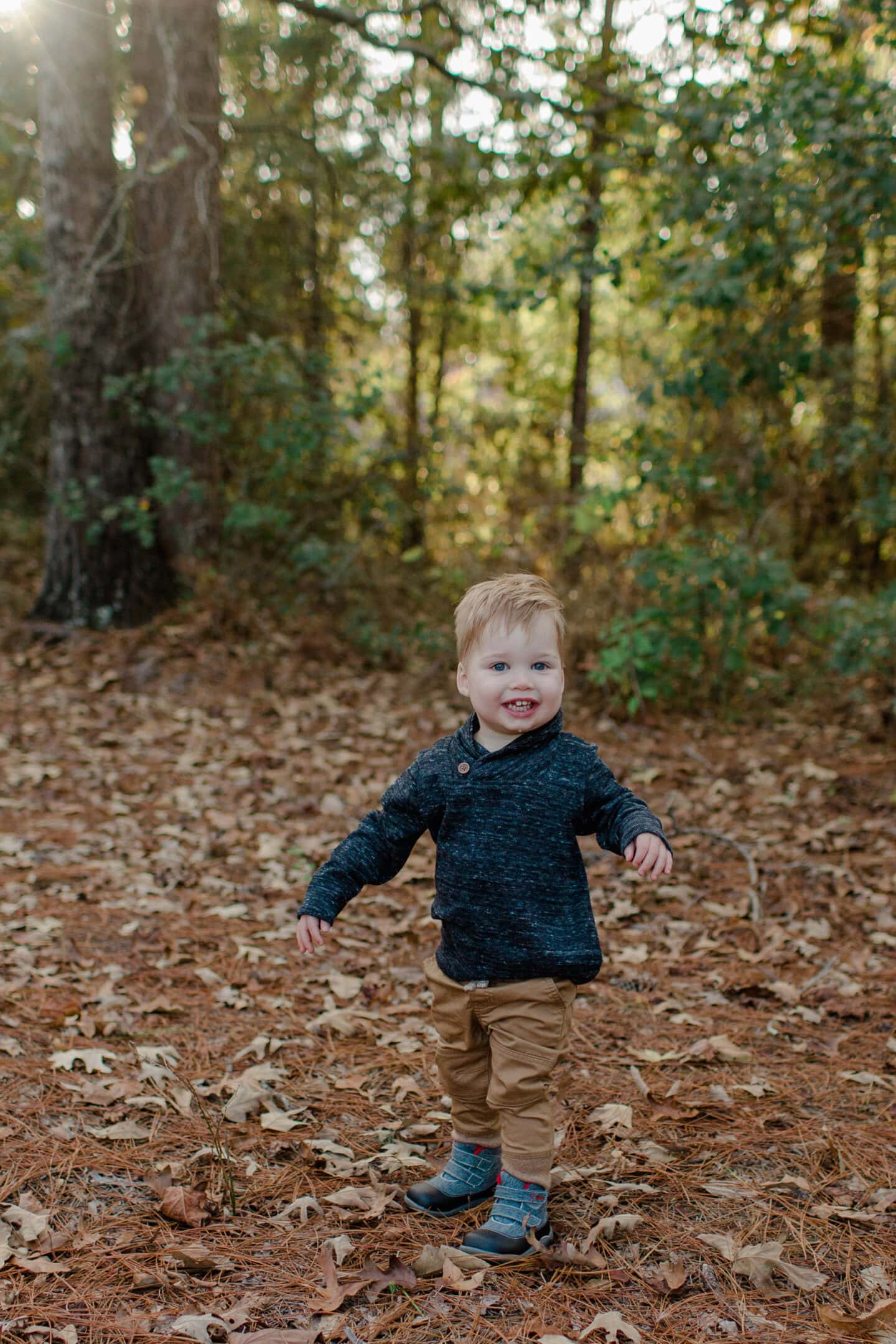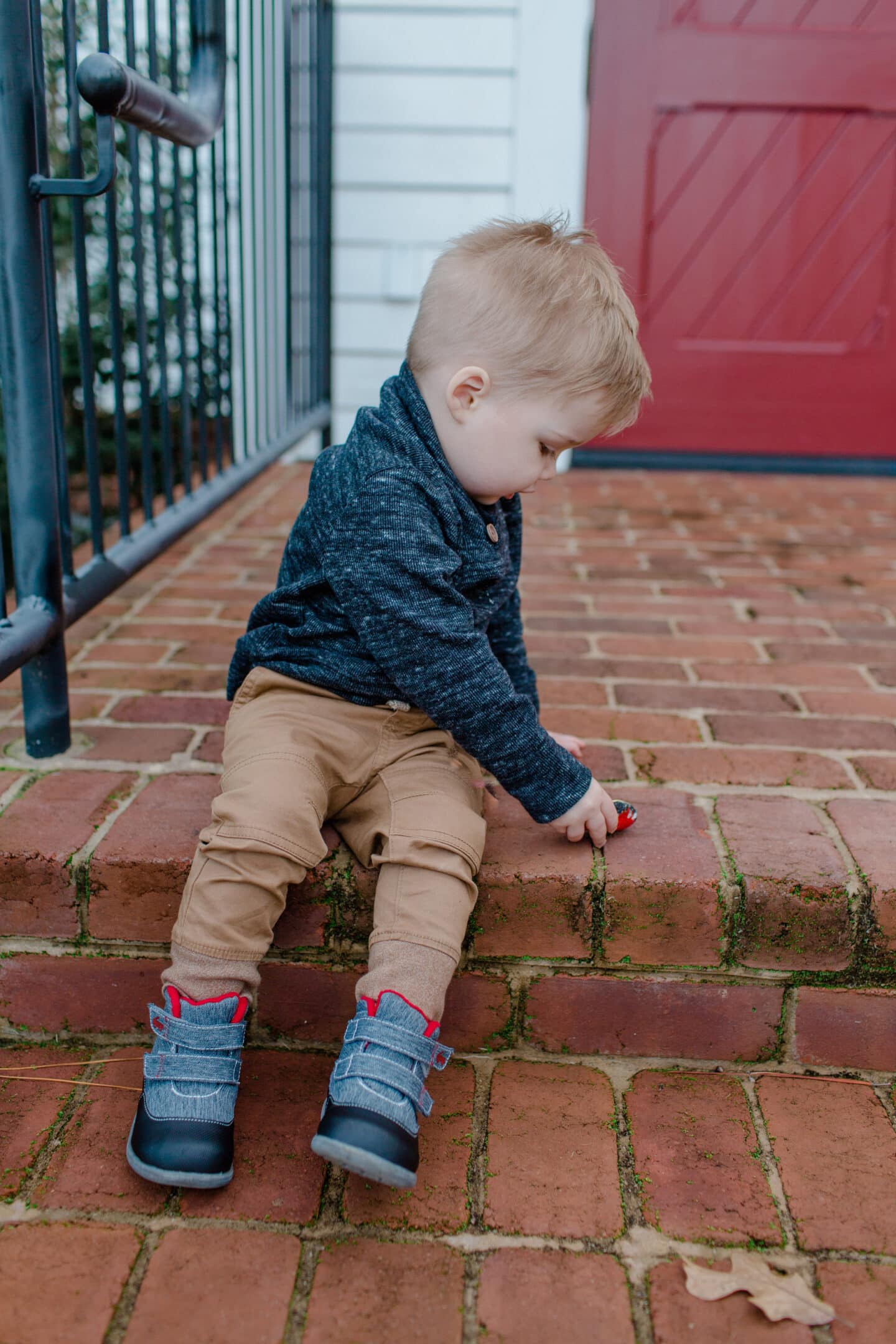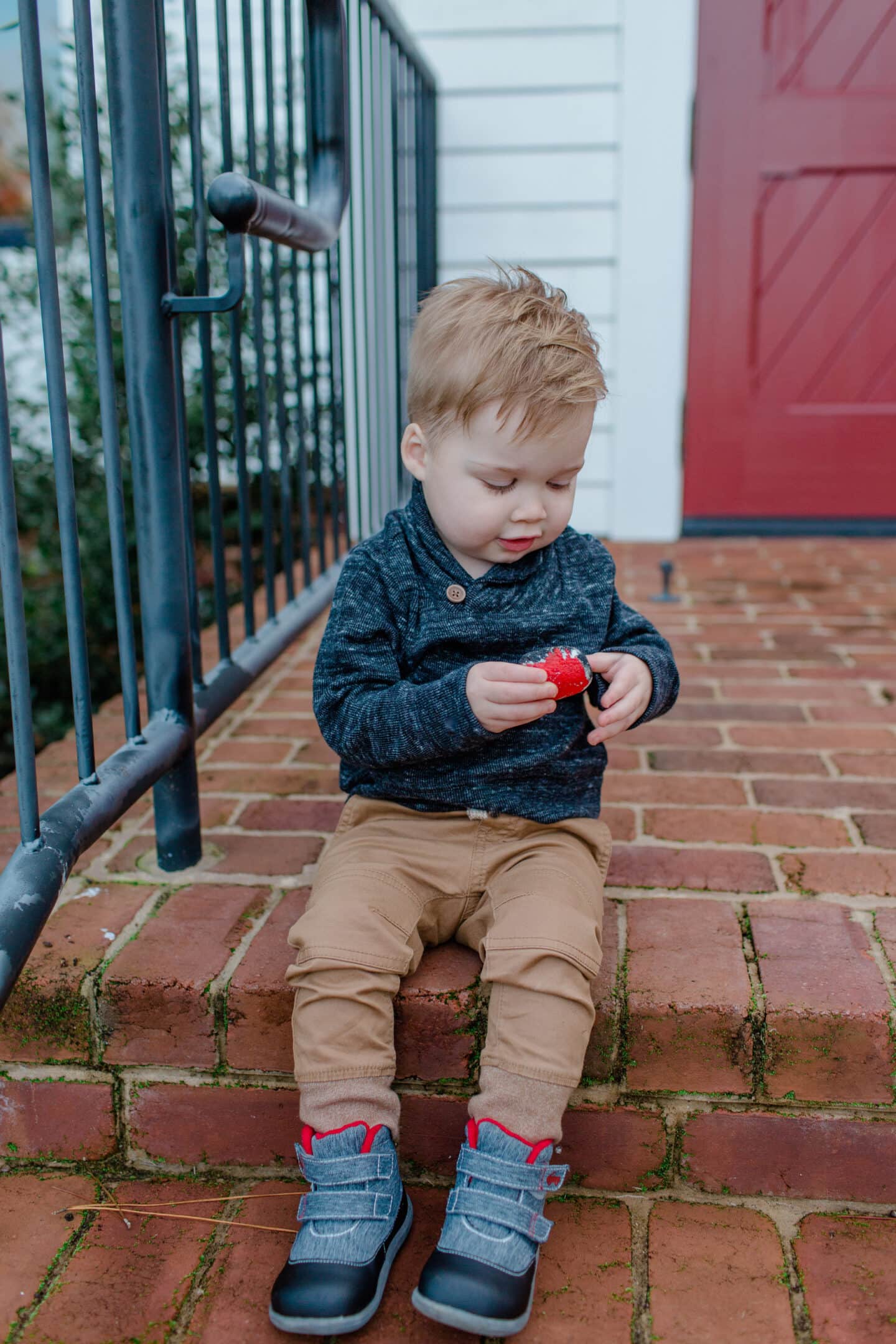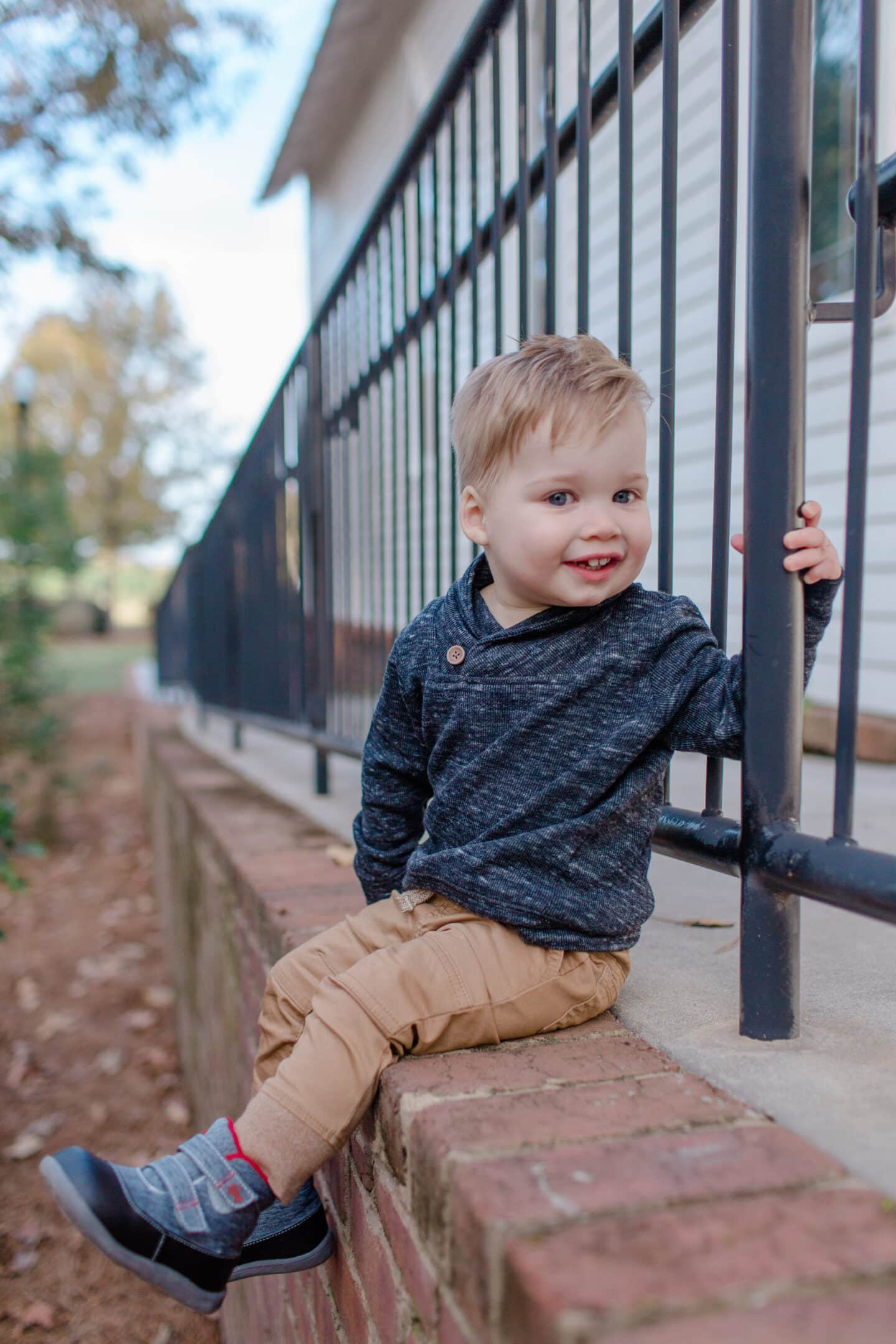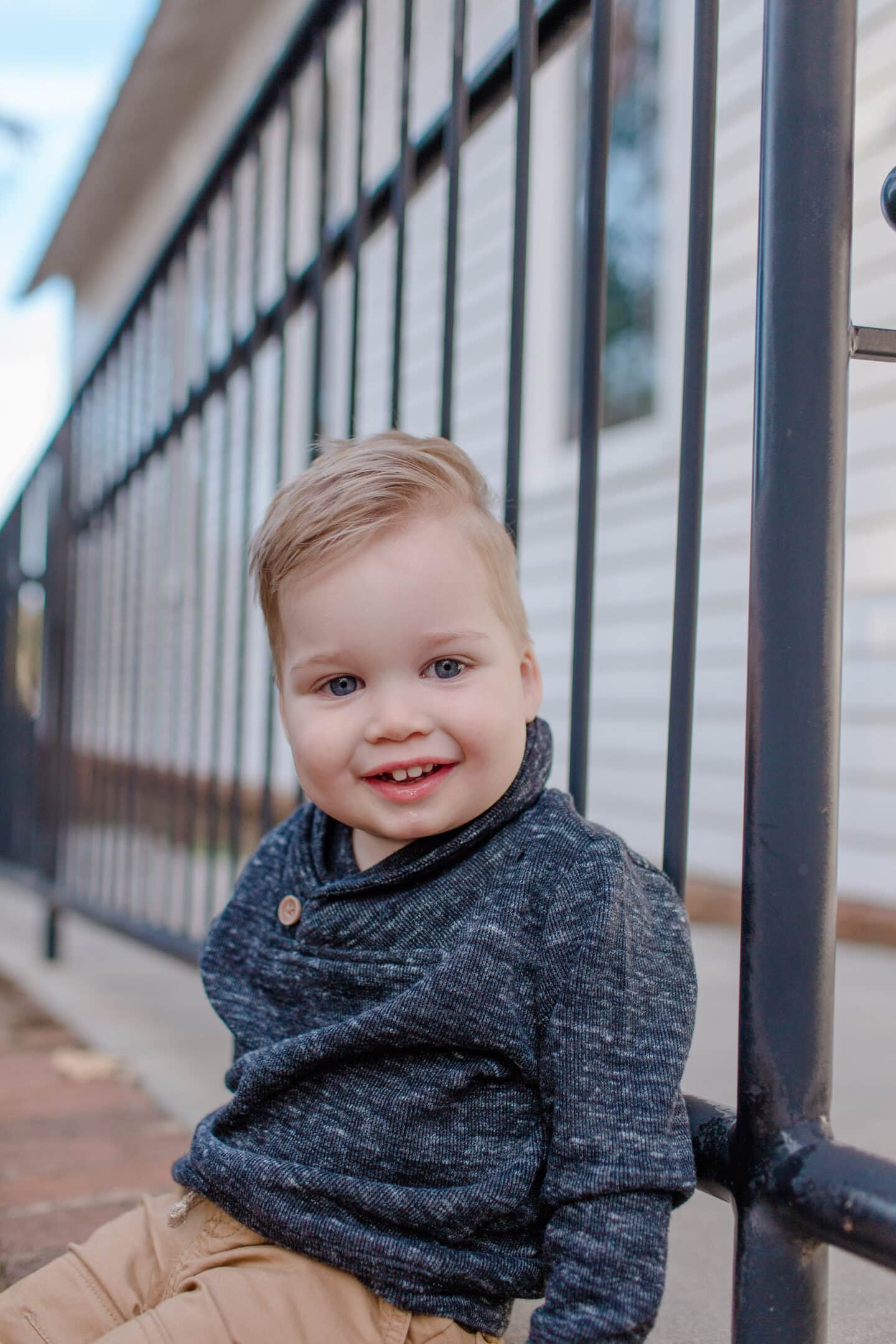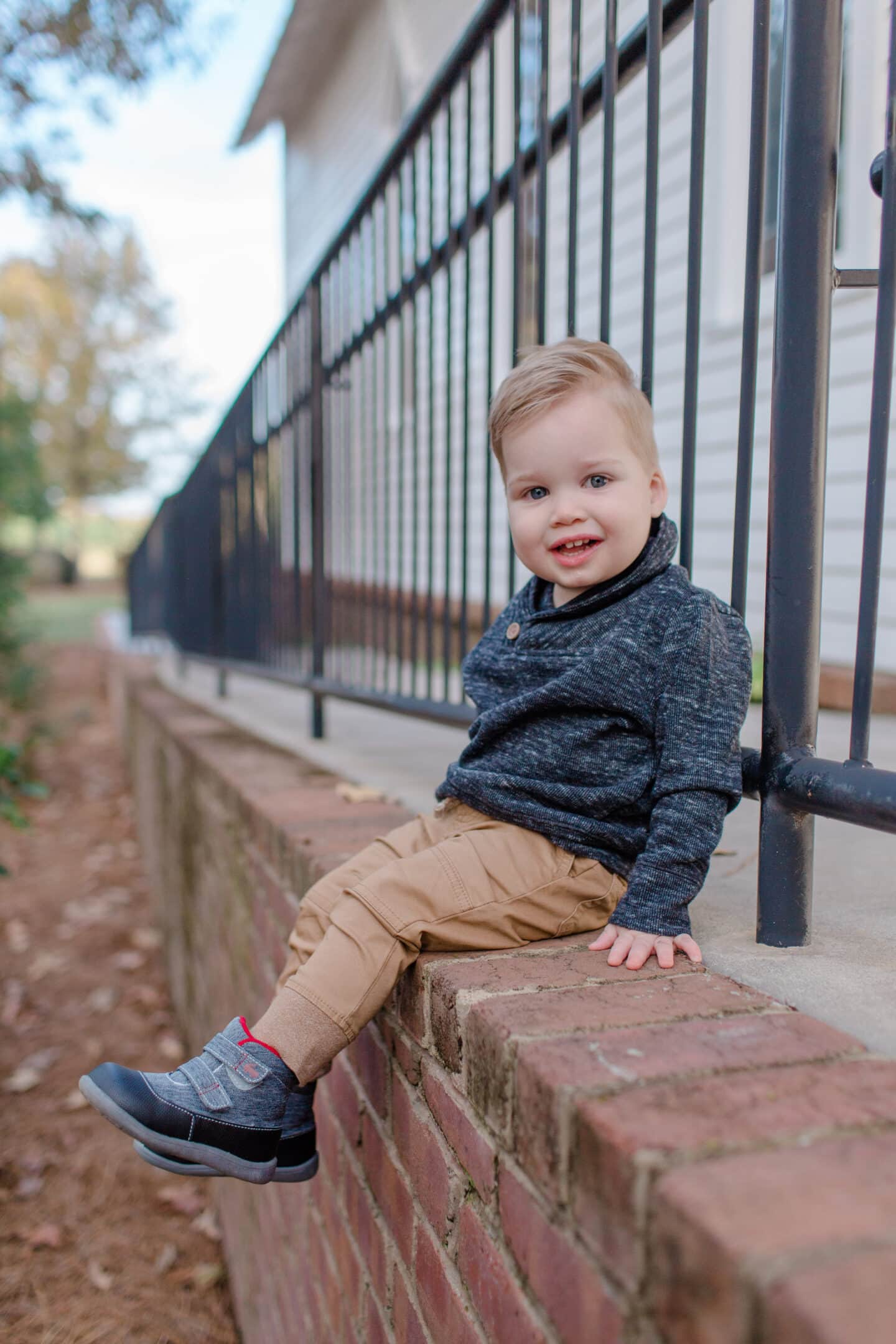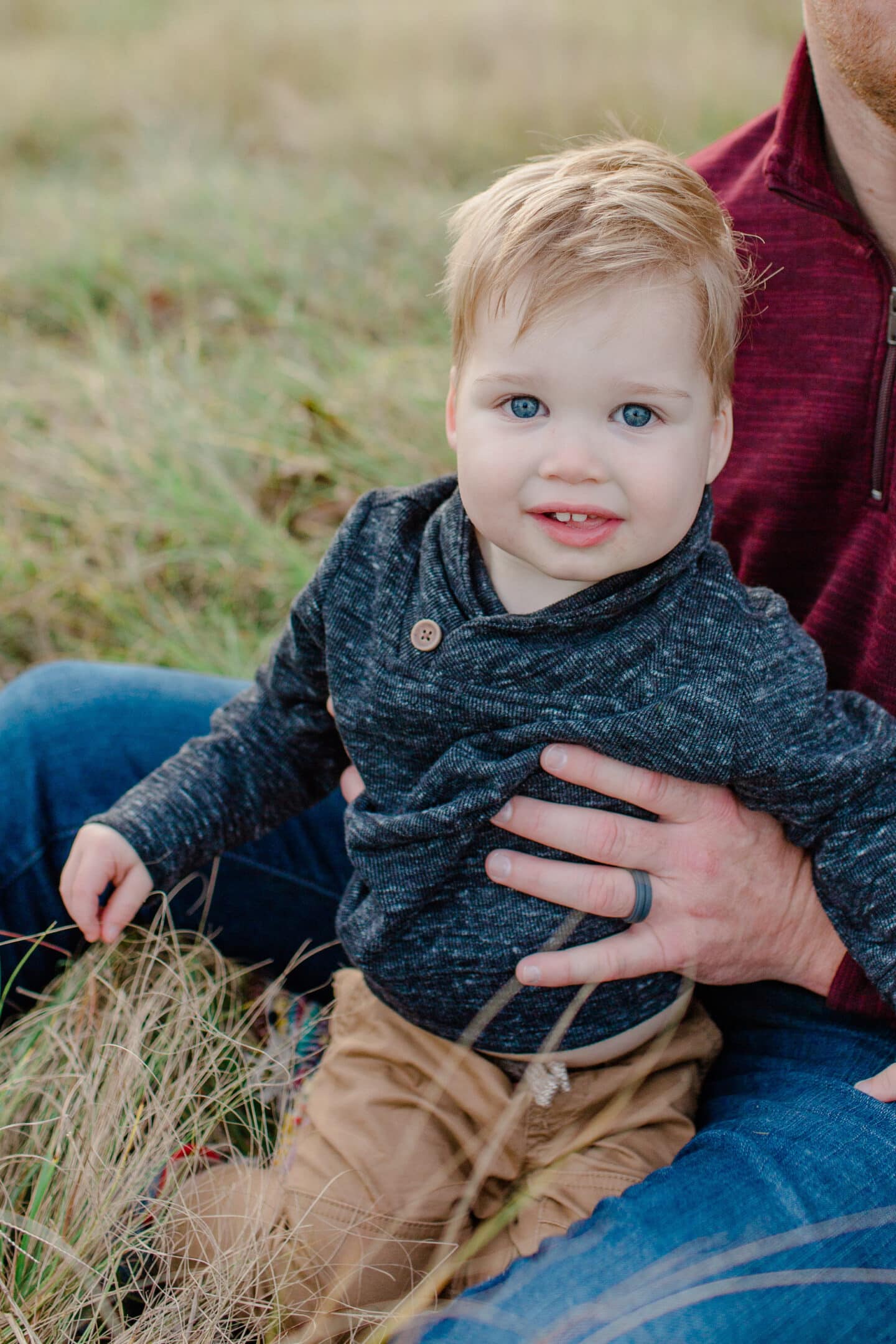 Spear + Daddy
Where Tess has always been a "Mommy's Girl"…Spear has always been a "Daddy's Boy!"
I'm not even bitter about it because Zach was well overdue to have one that favors him so strongly and the bond they share is so special!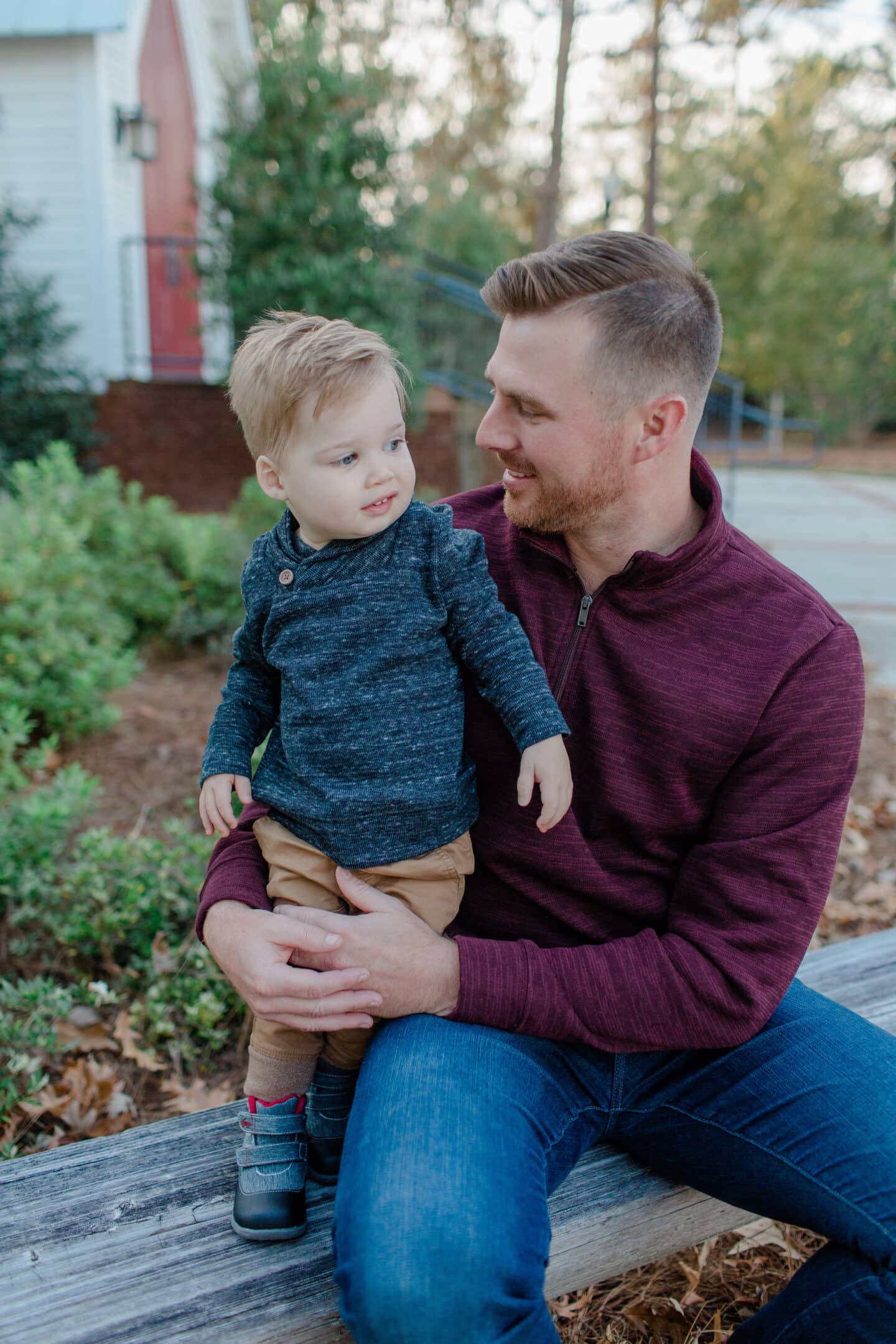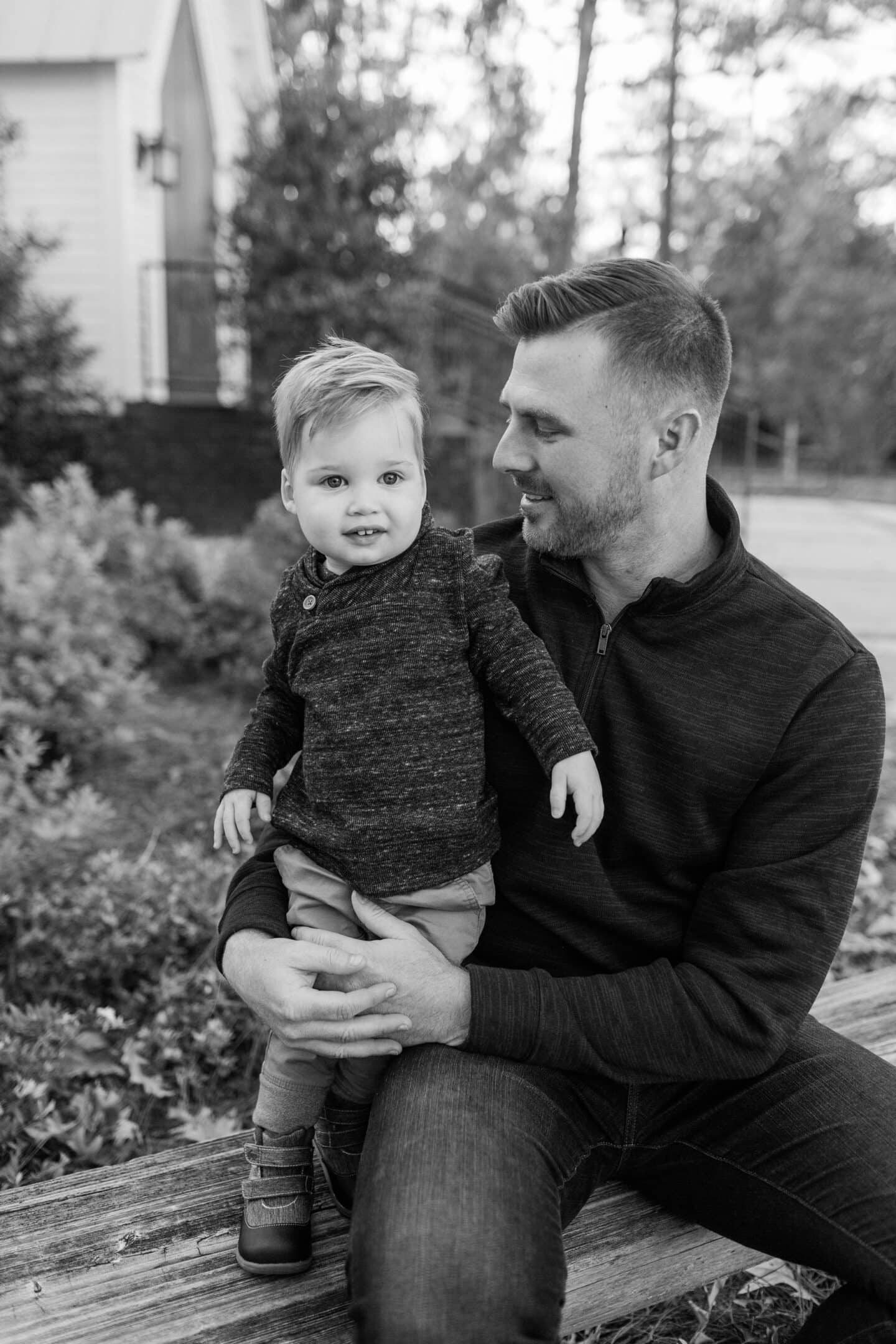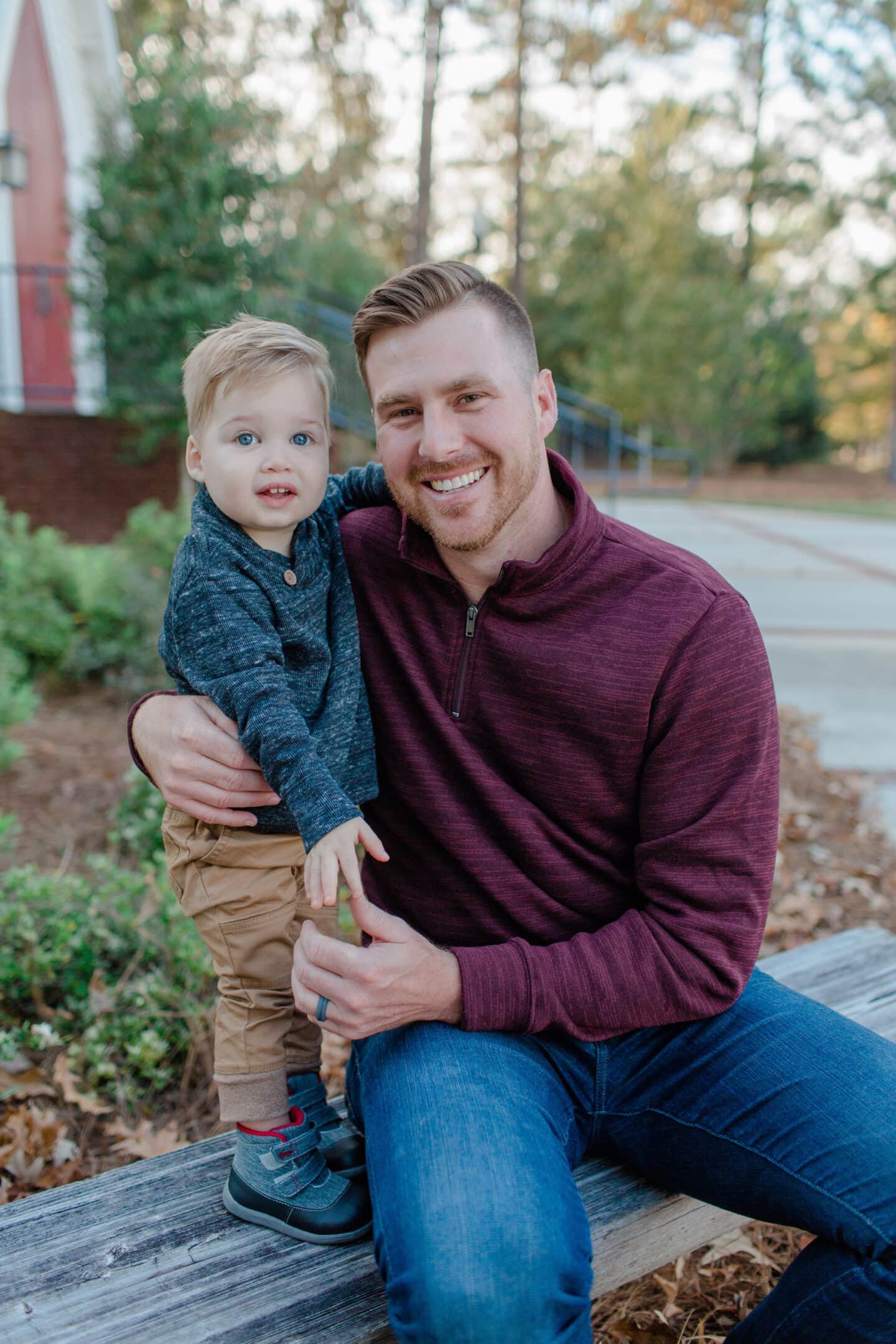 Spear + Mommy
Usually when I'm going through the images from our sessions I always have a bit of "Daddy envy" b/c he seems to always get THE BEST pics with the kids!
I was super pumped to have so many great ones of Spear and I together this time!!!
And, yes, I know the reason why…it's because he favors Zach so when Zach is behind the camera HE can get Spear looking happier the easiest!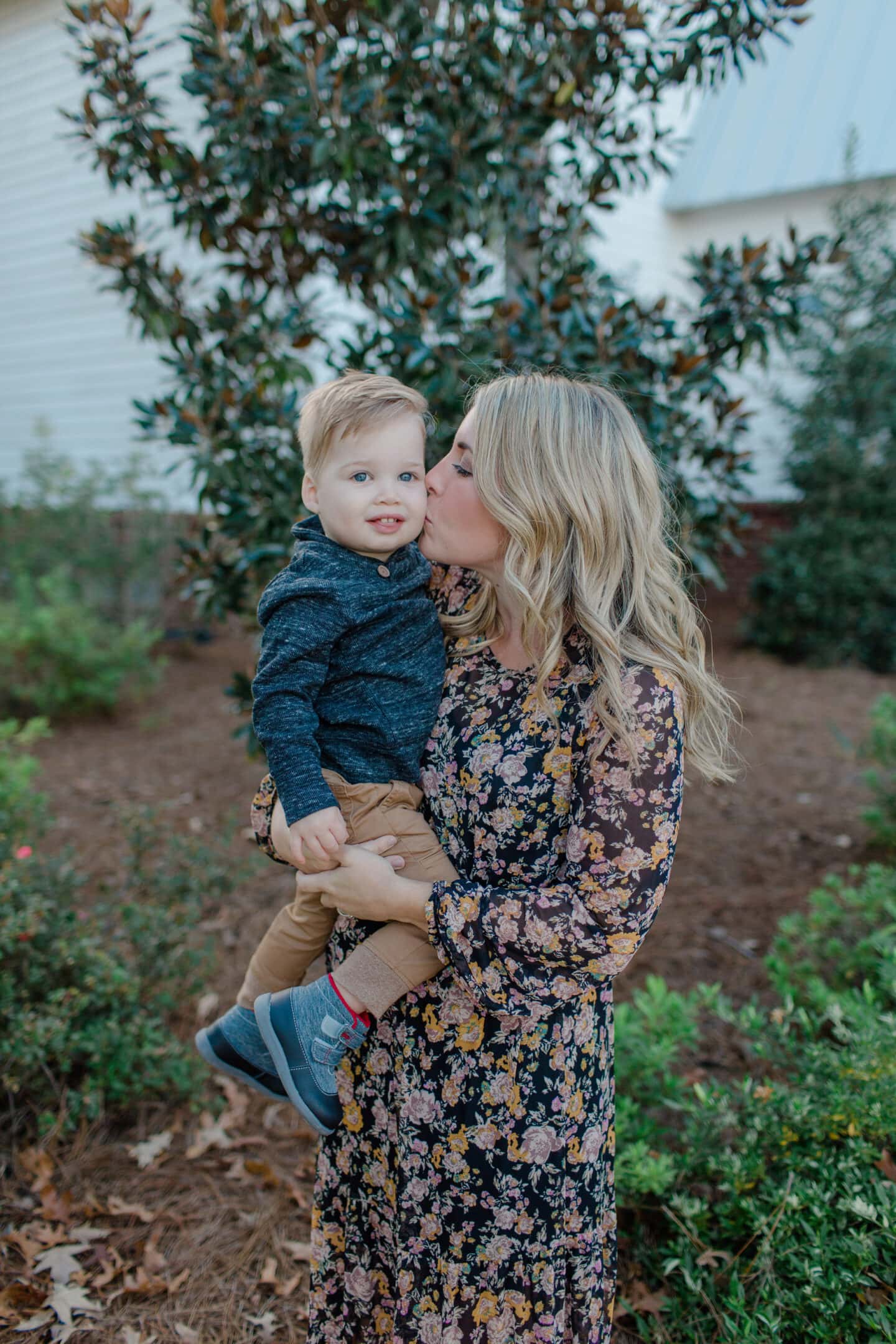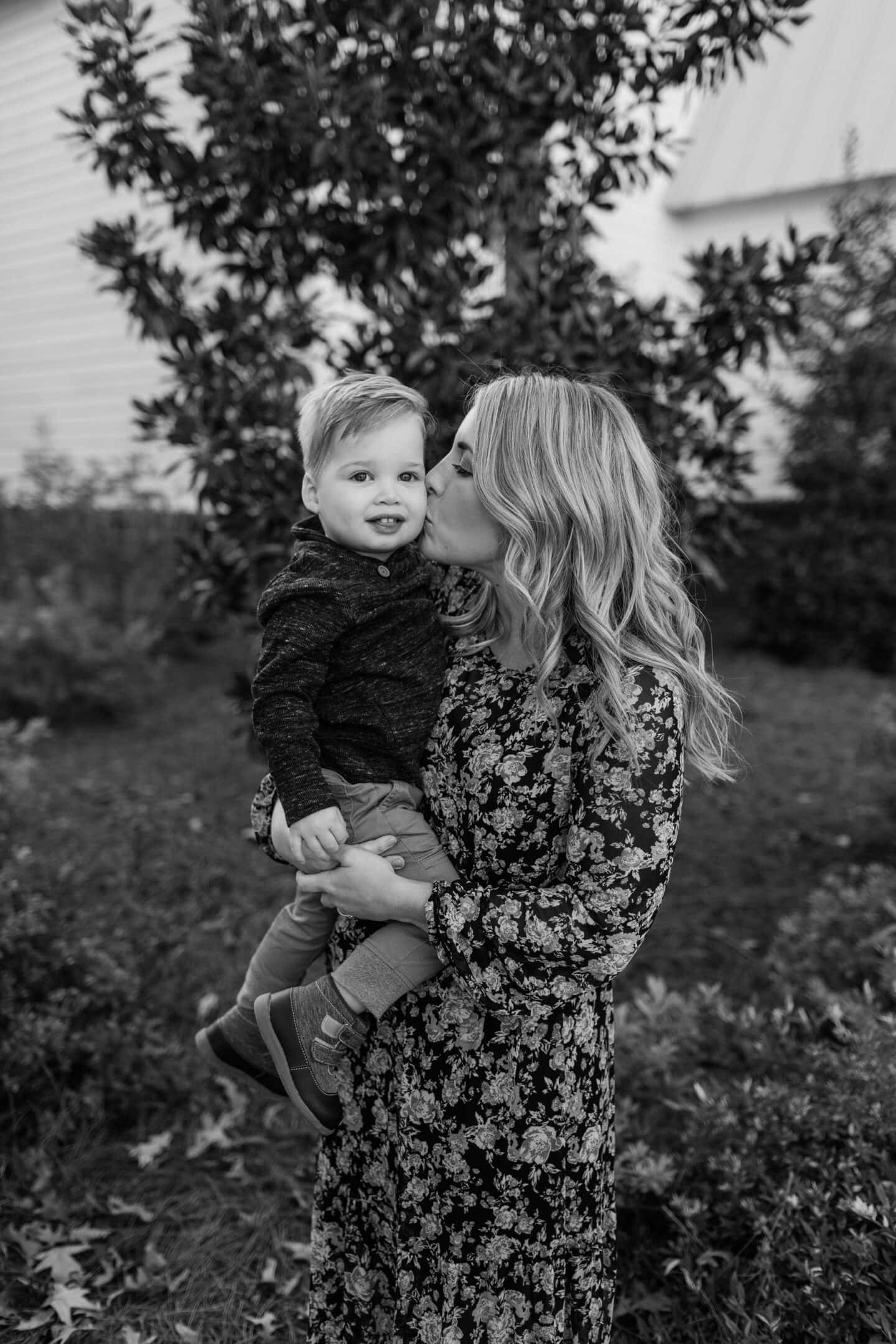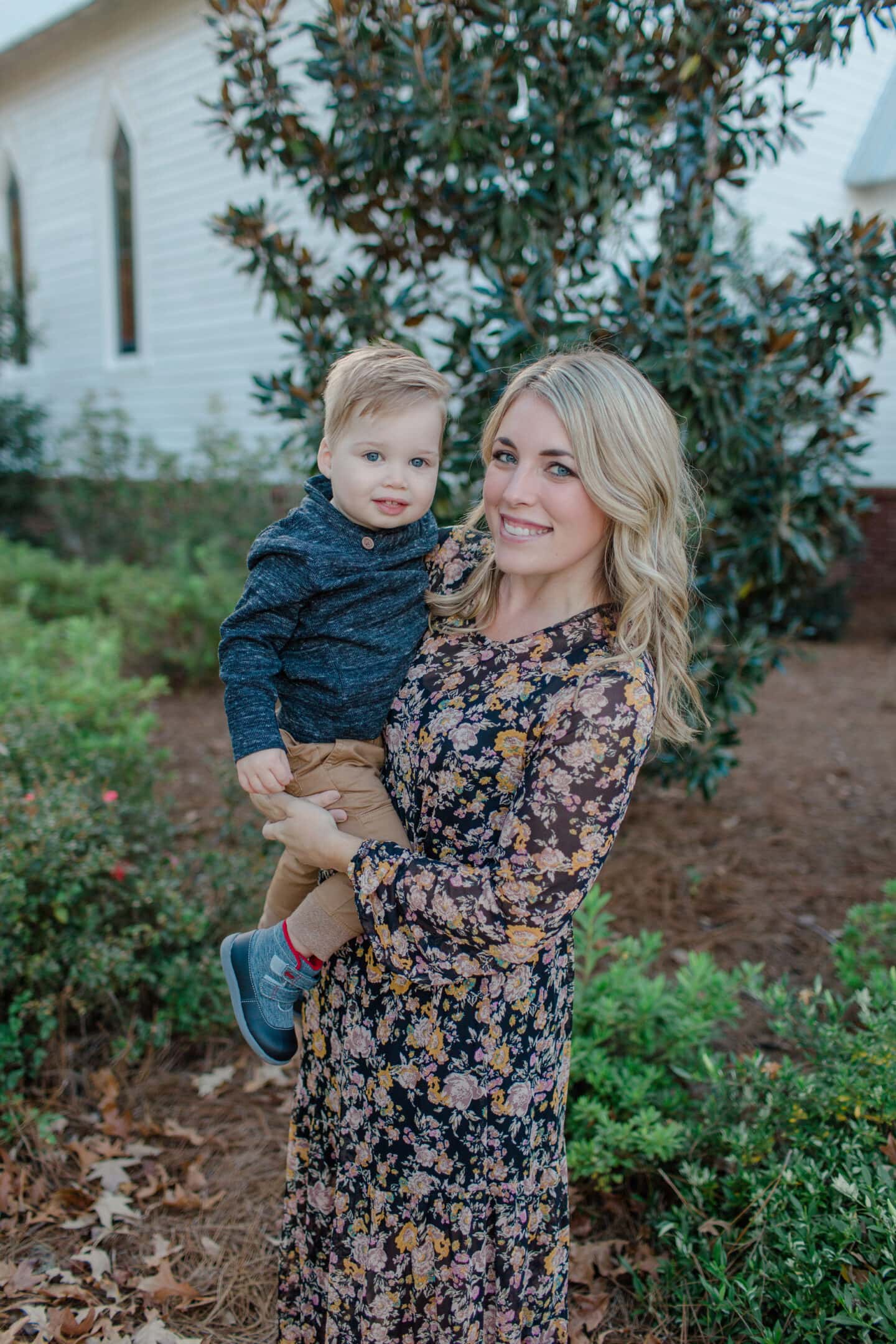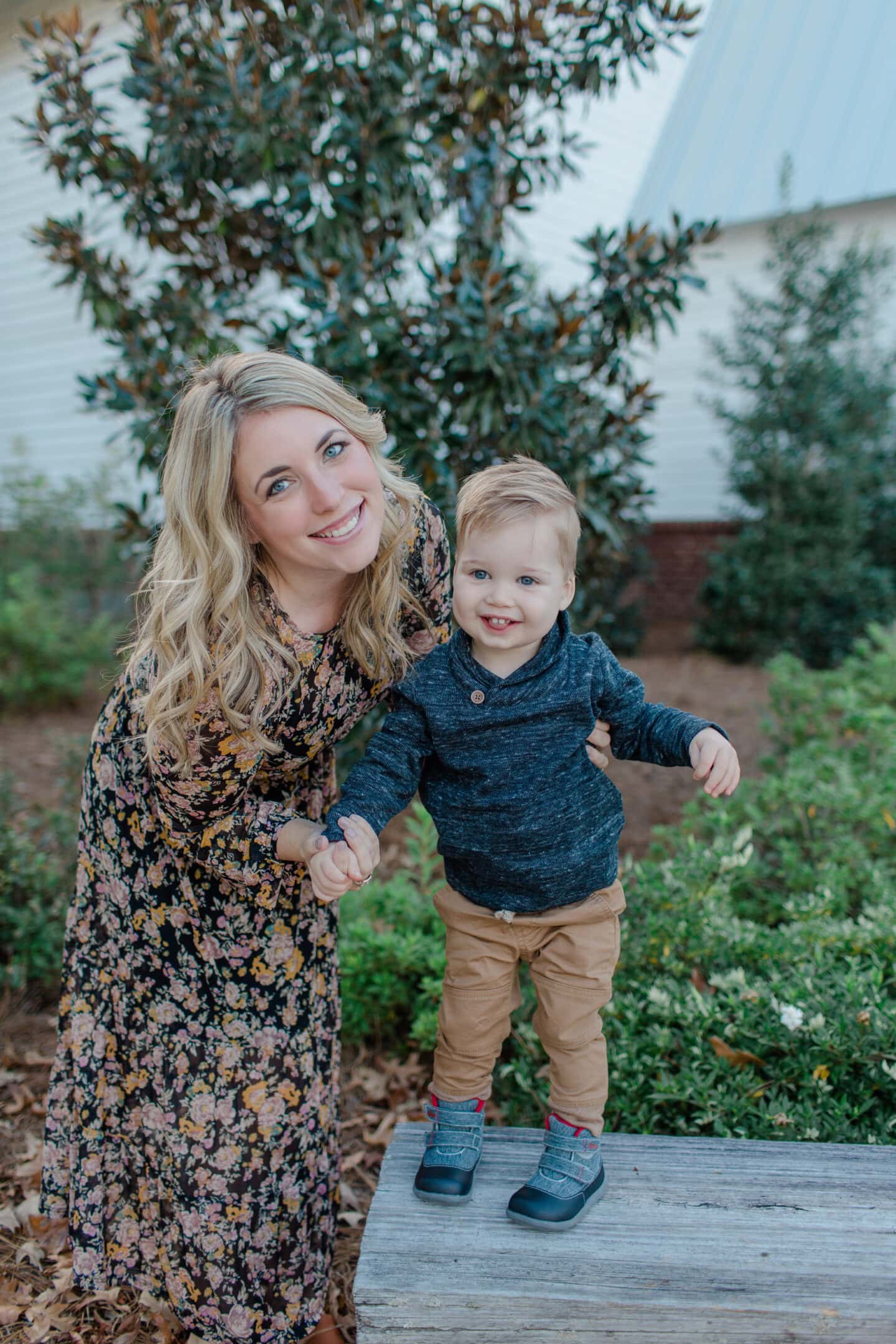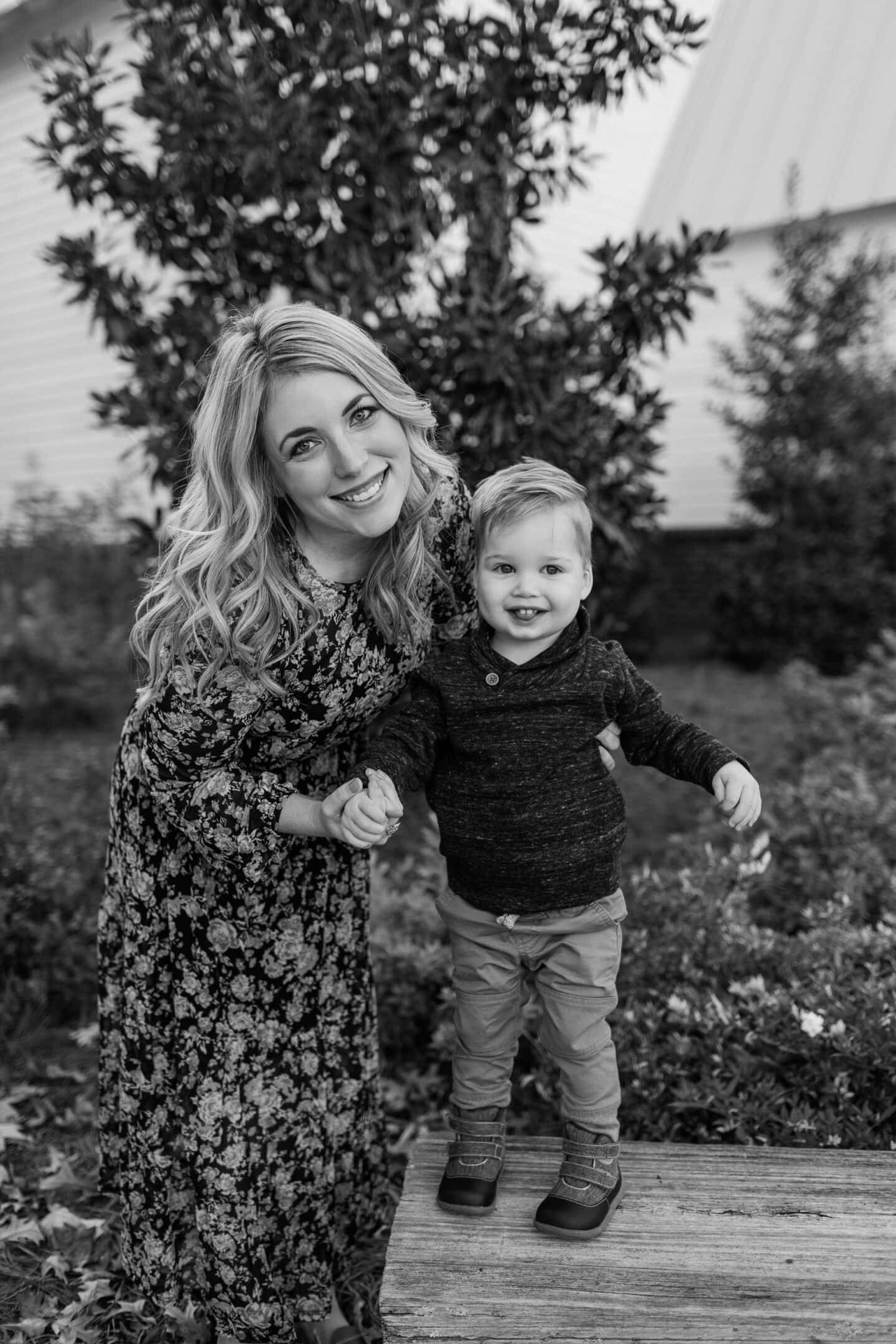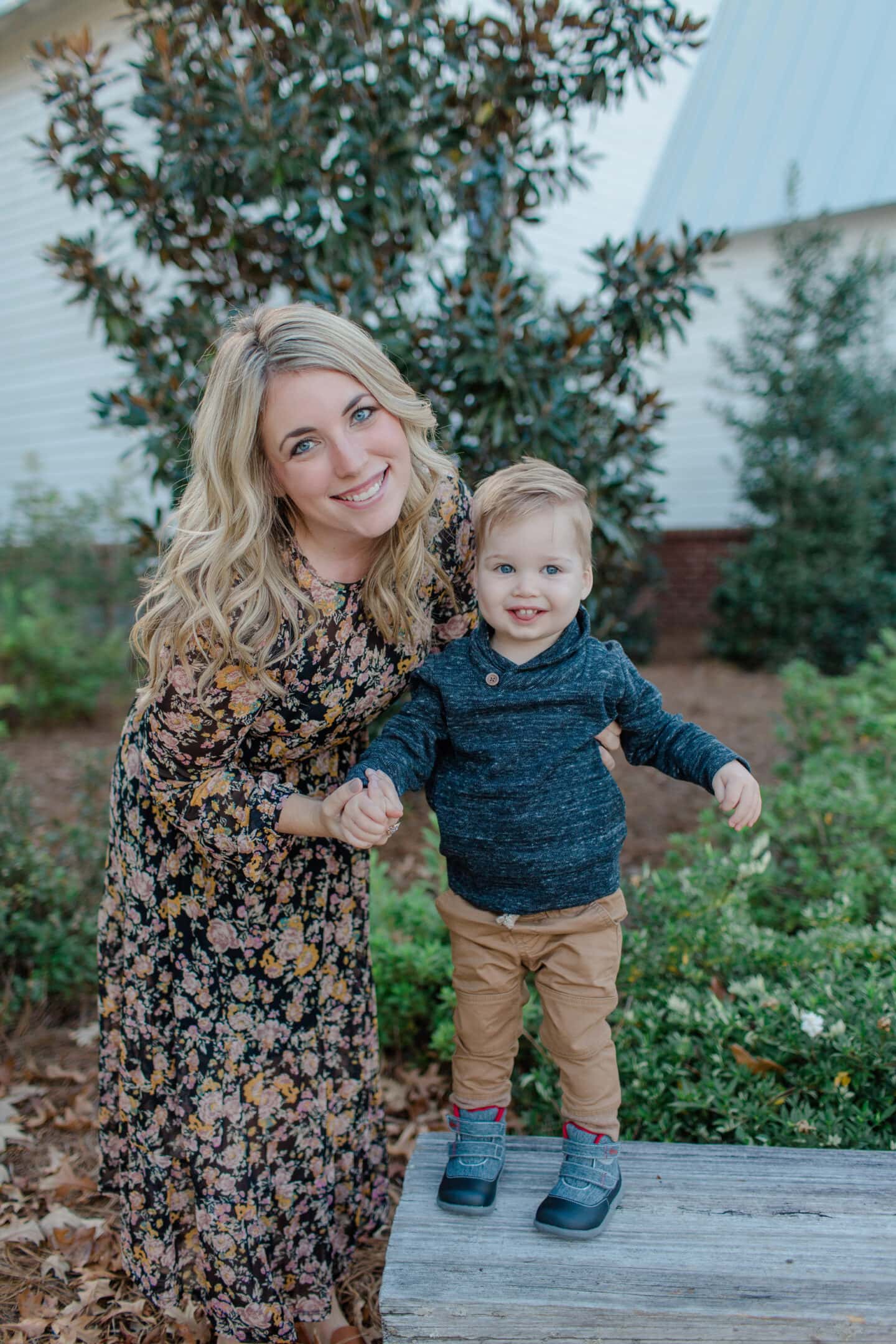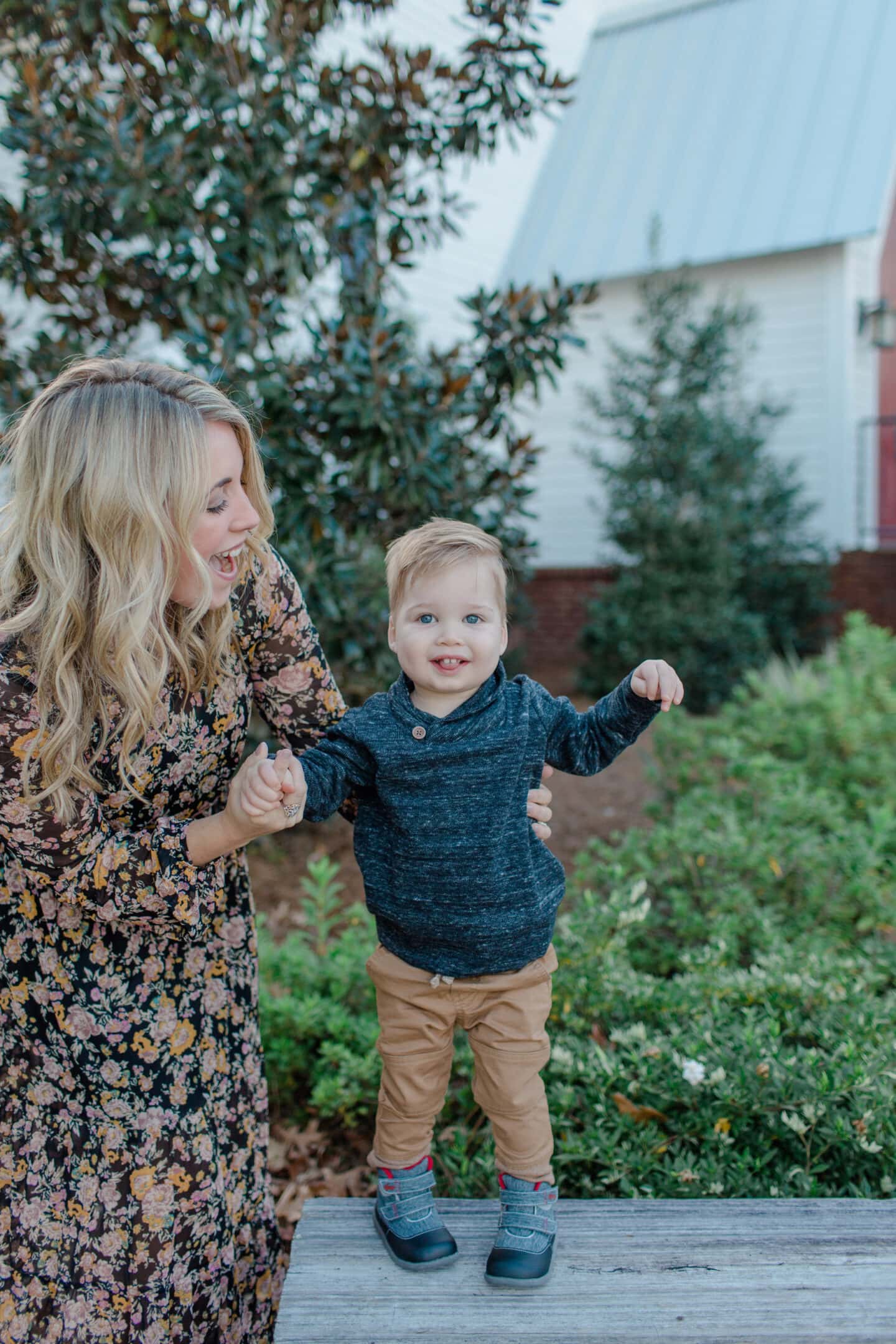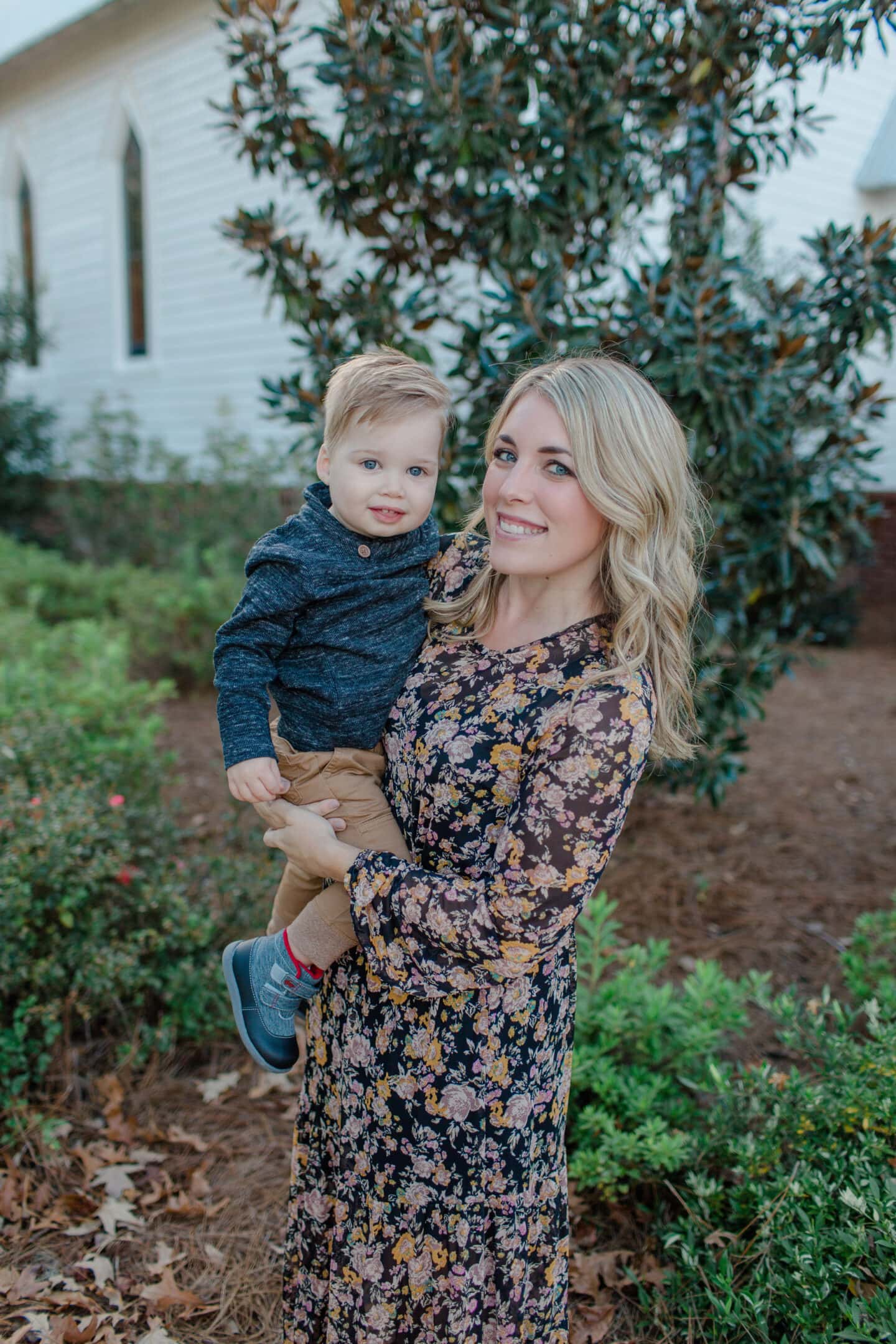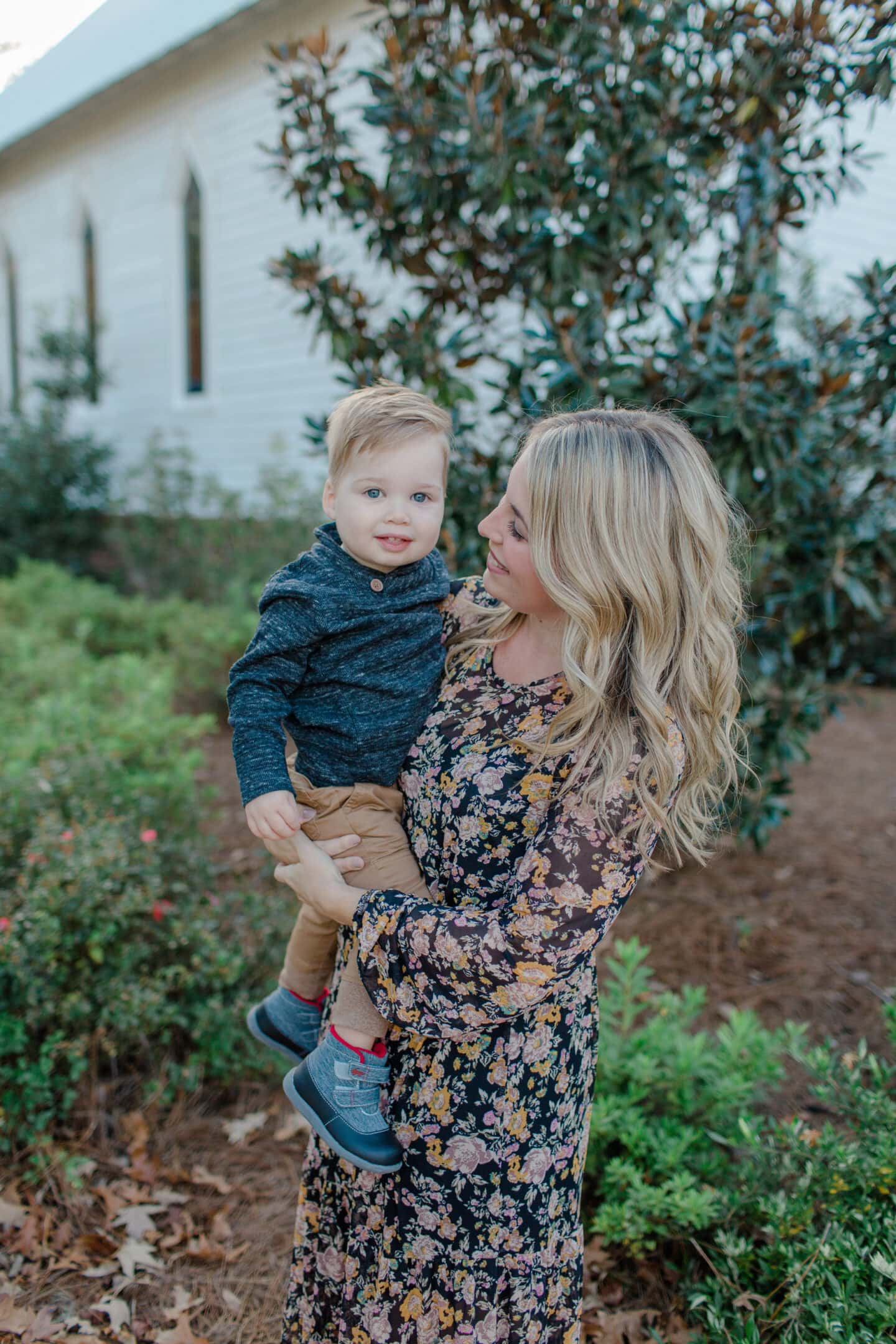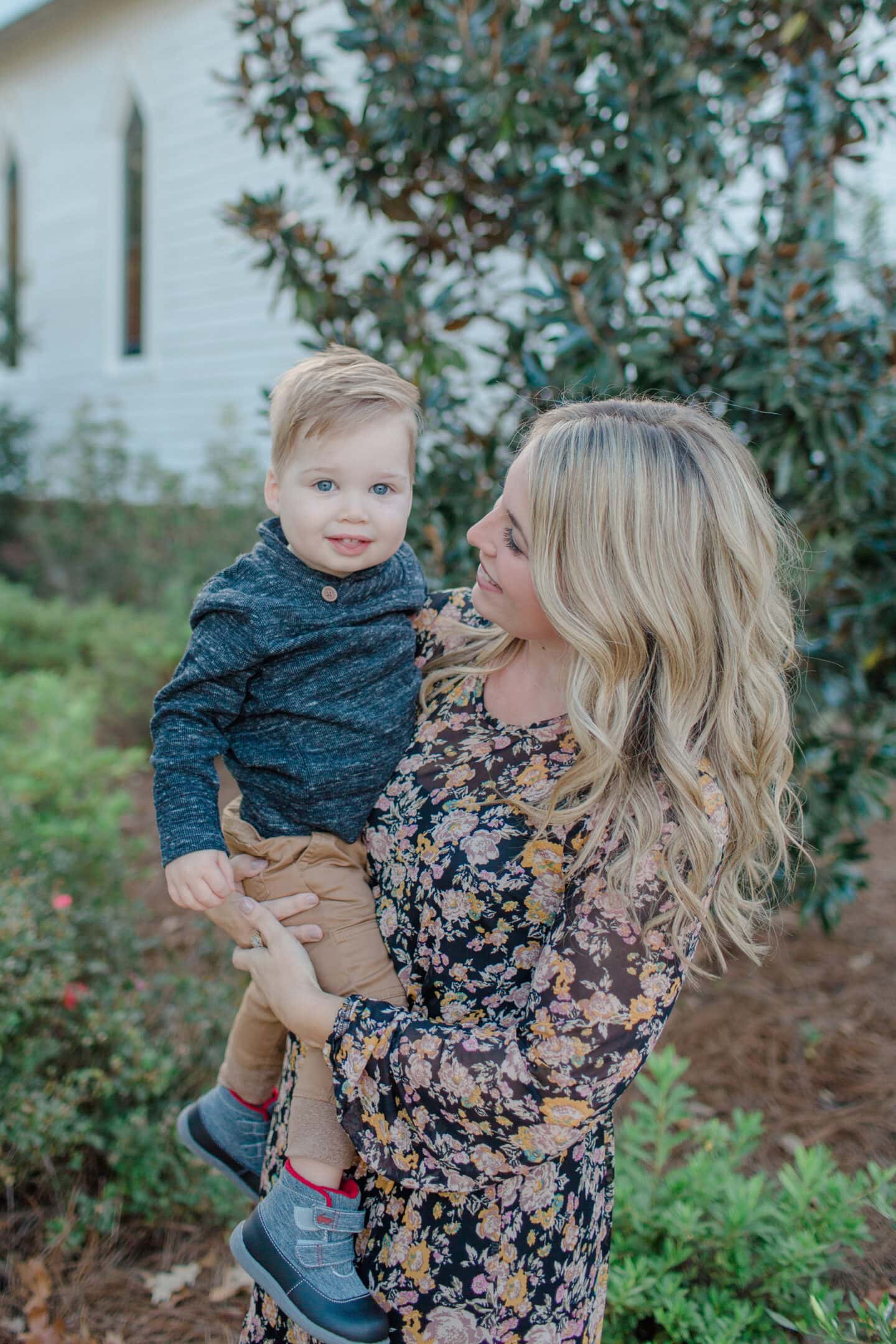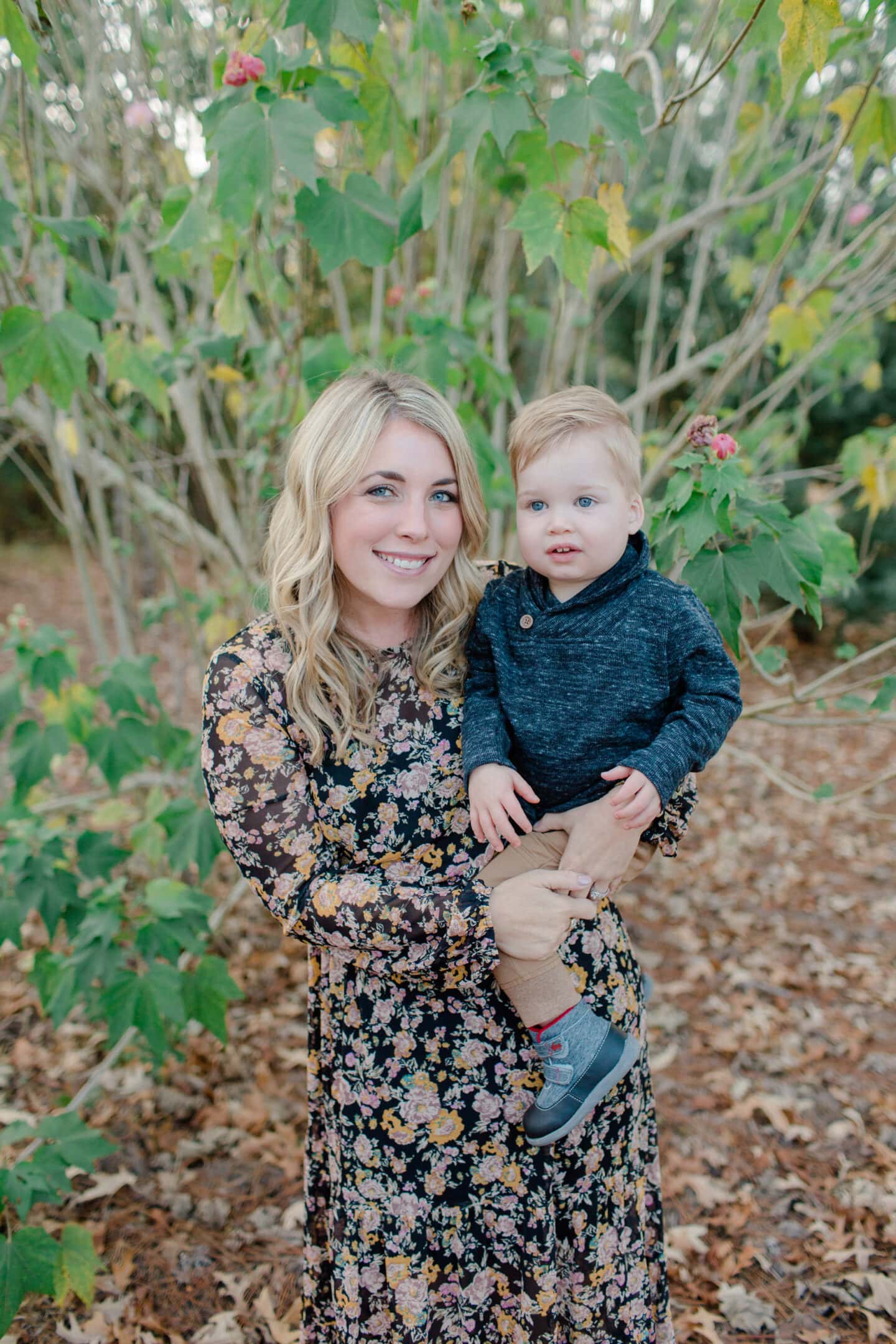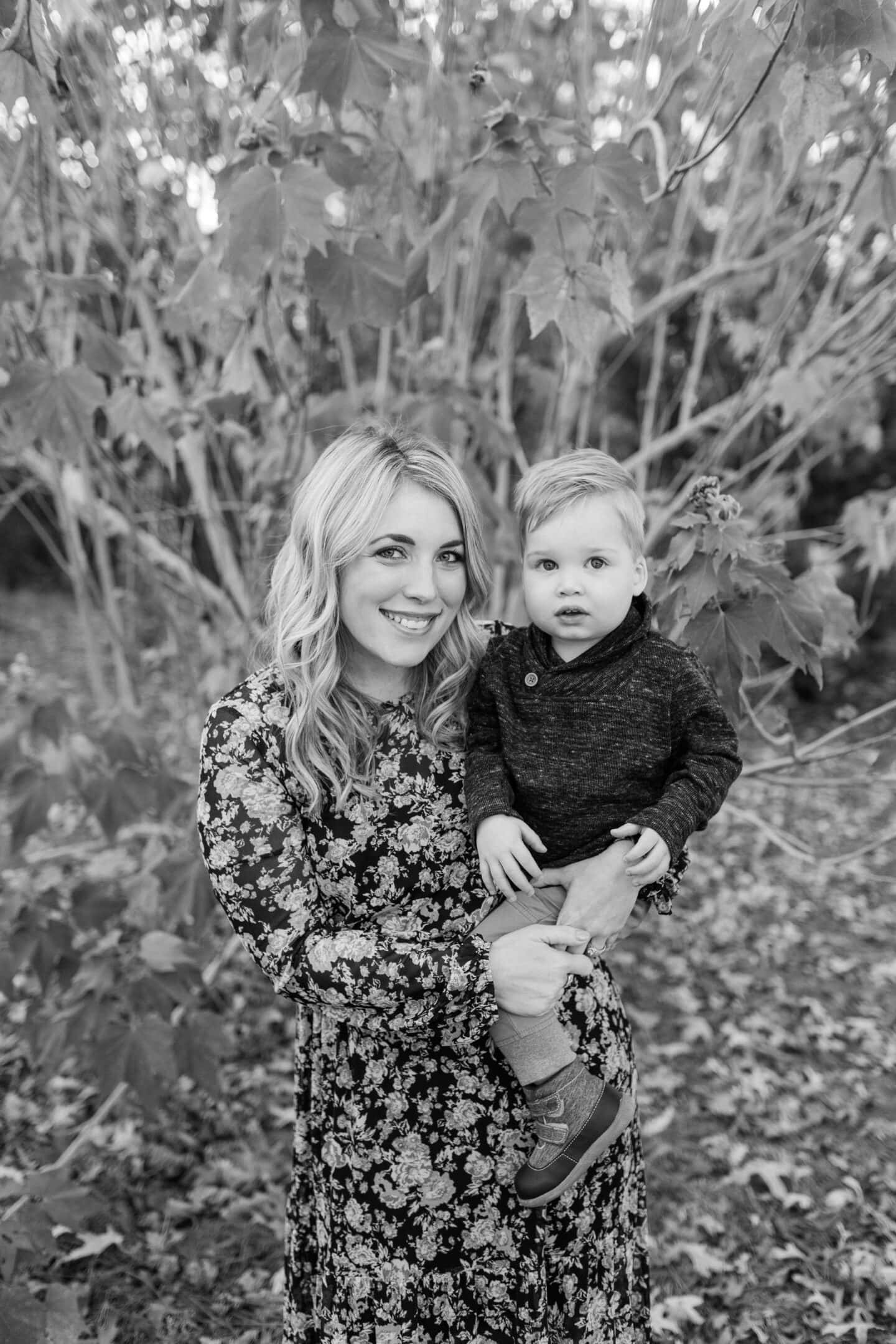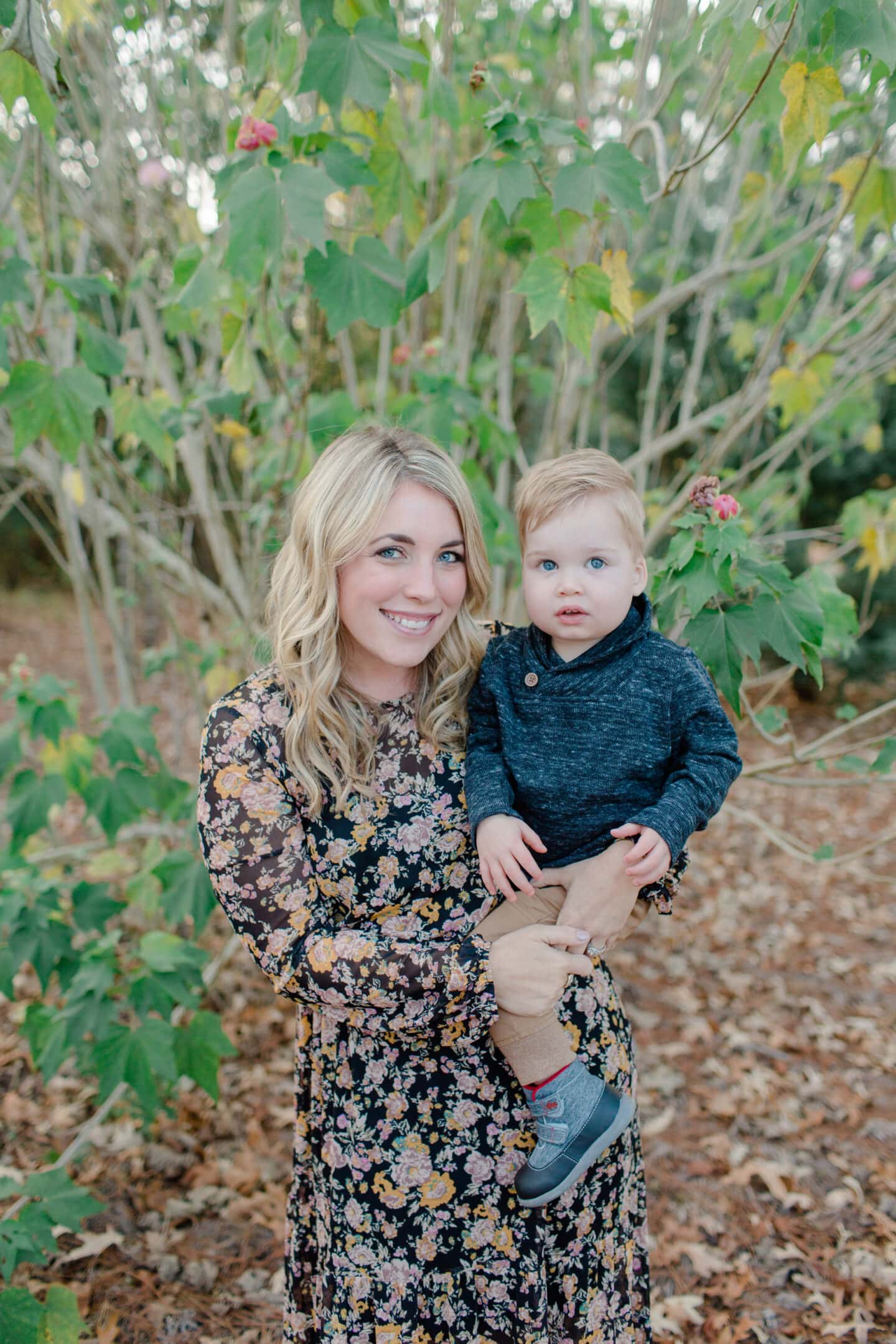 The Boys
I love that Lindsay thought to get some pics of the three guys together as well as a couple of the boys with me too. It's a combo I don't often think about capturing and it's so great to have!
When we got the ones of the boys with me Spear was DONE which is fine – it's precious to me to have the images of my three favorite guys together and more valuable to me that these turned out so great 🙂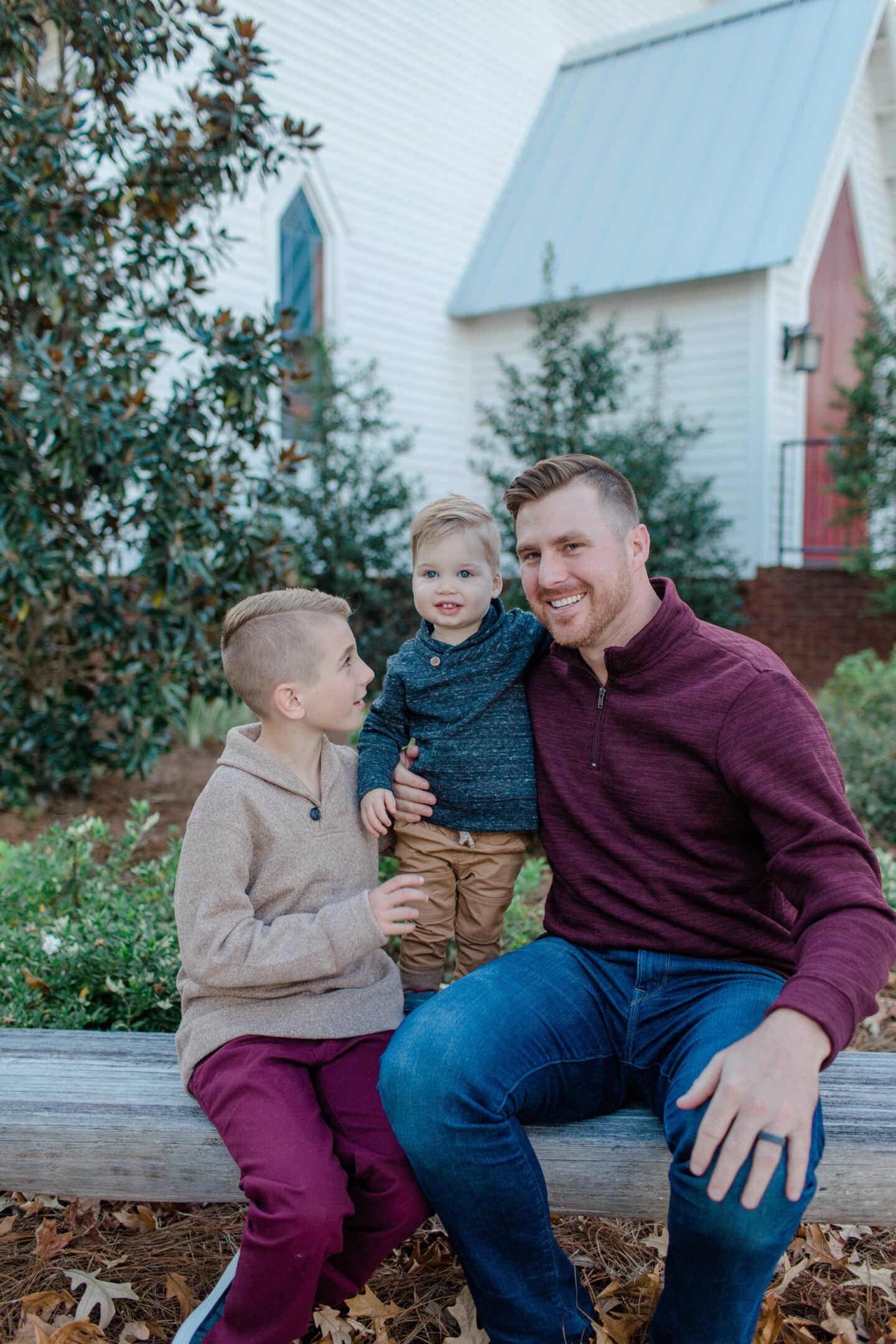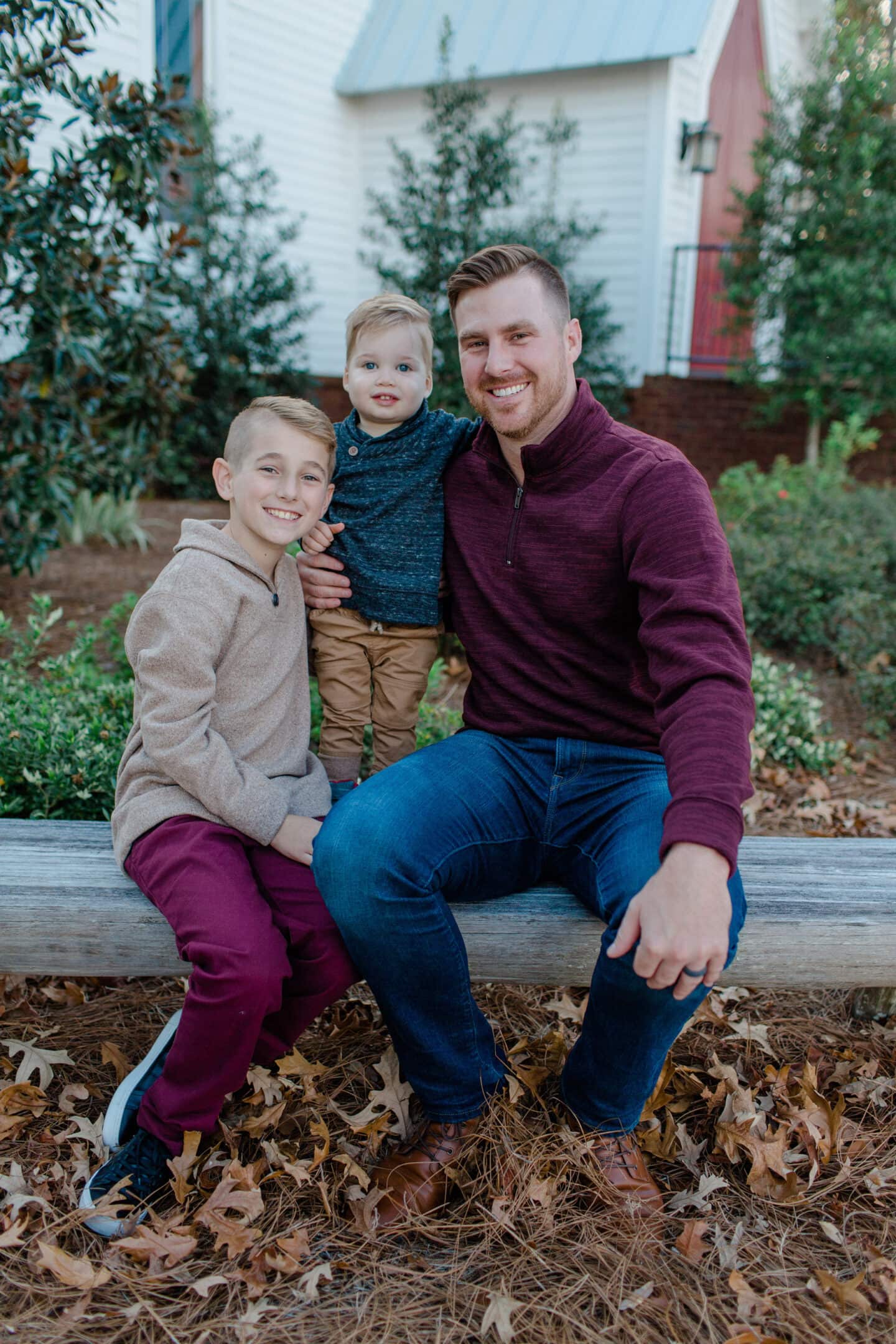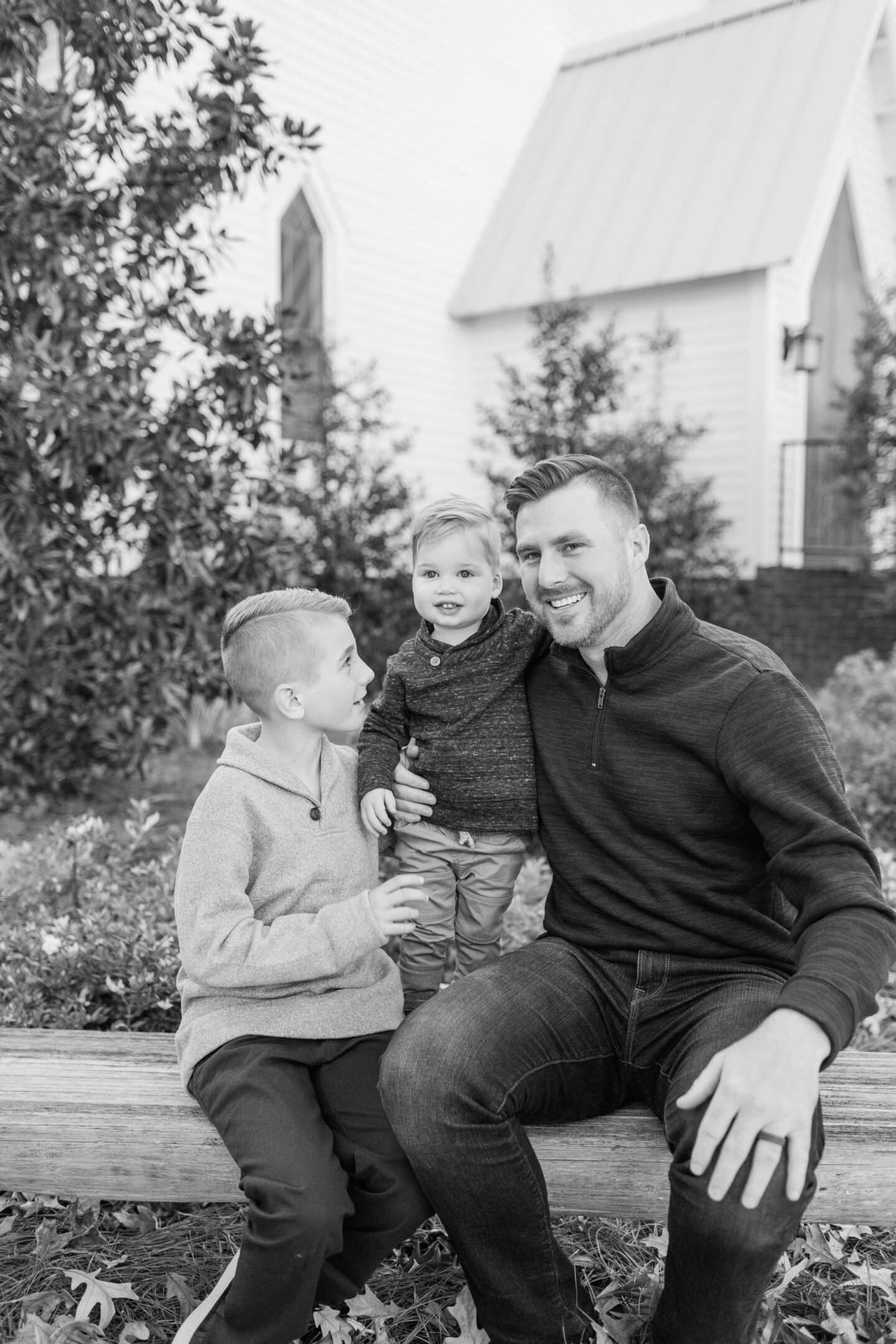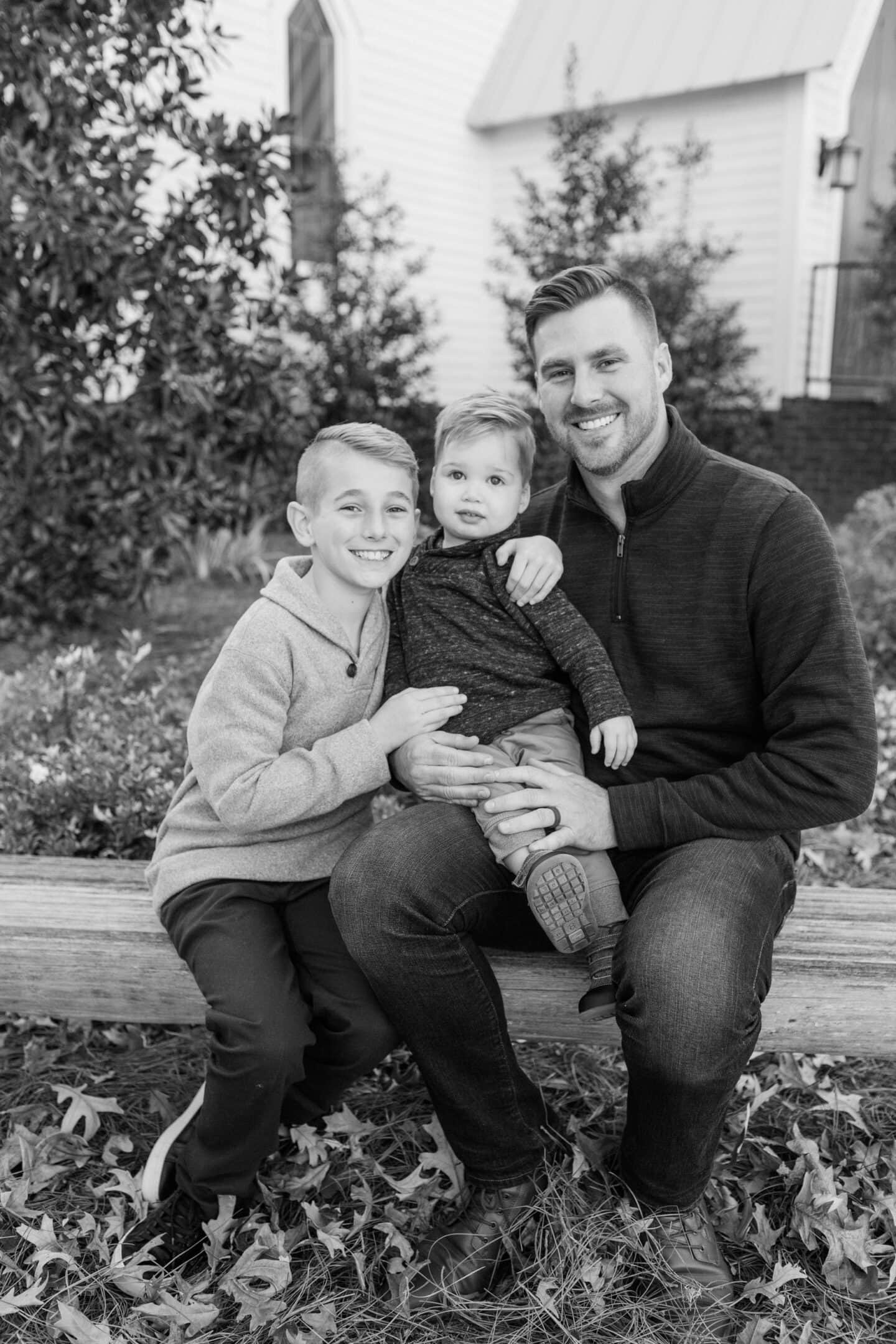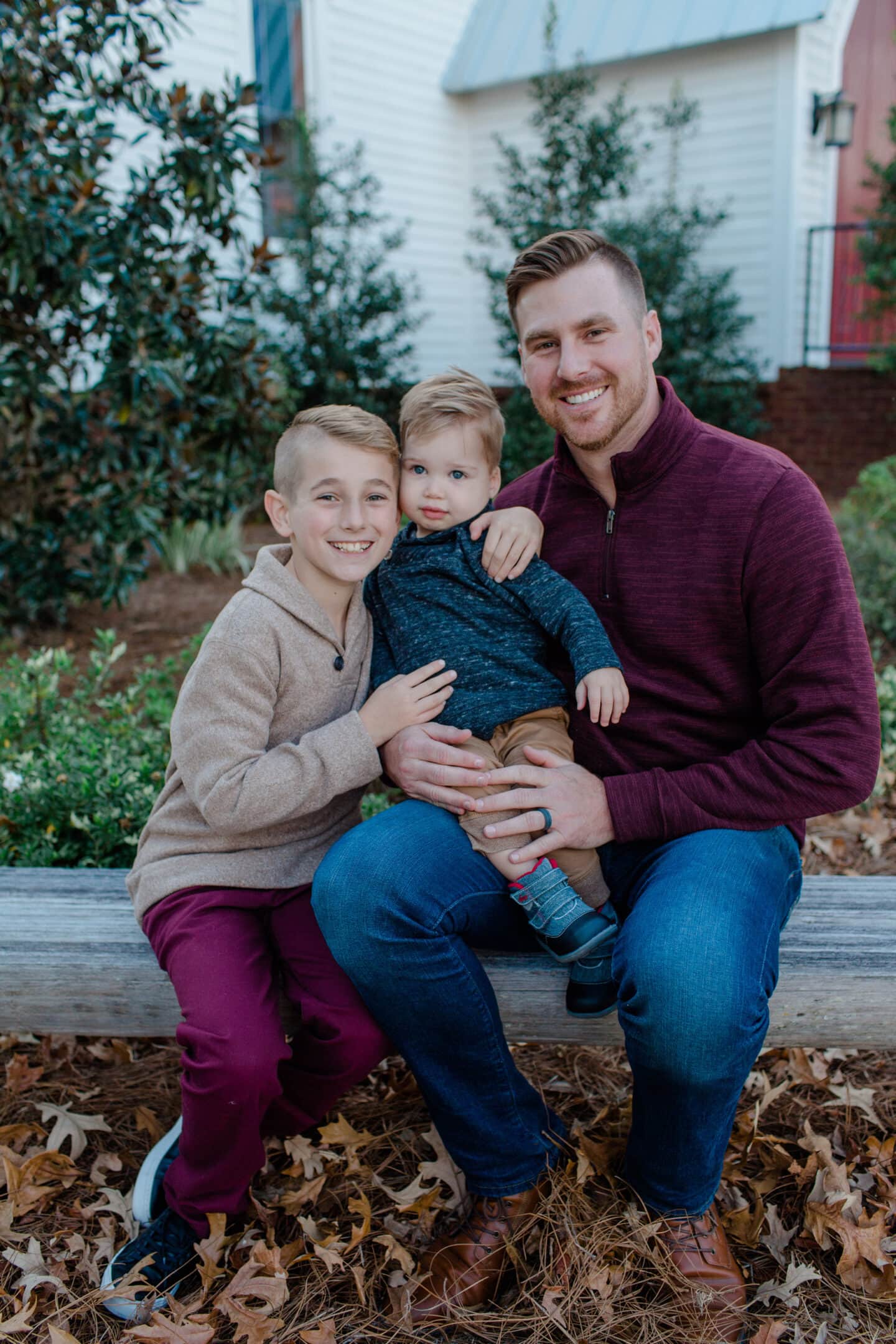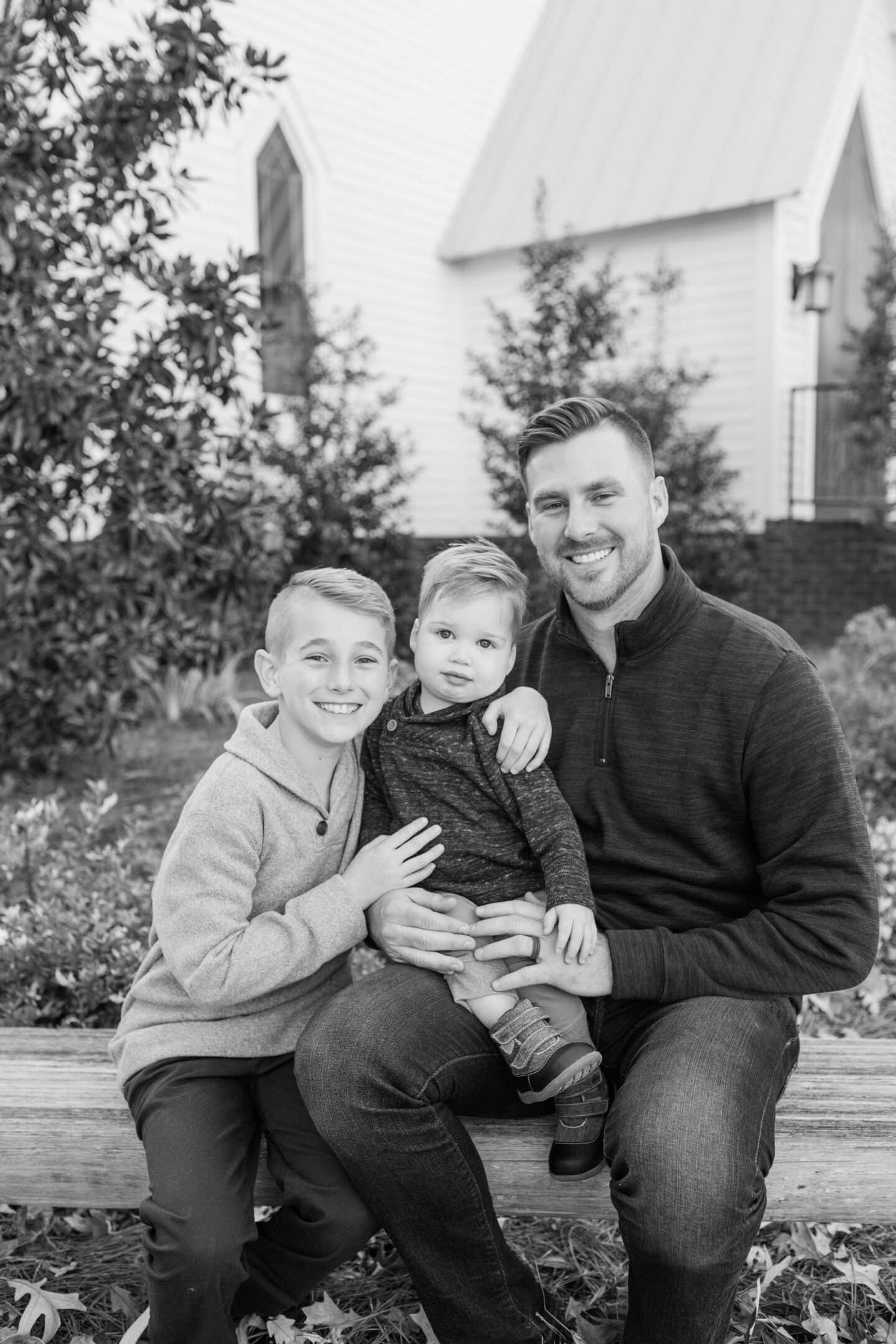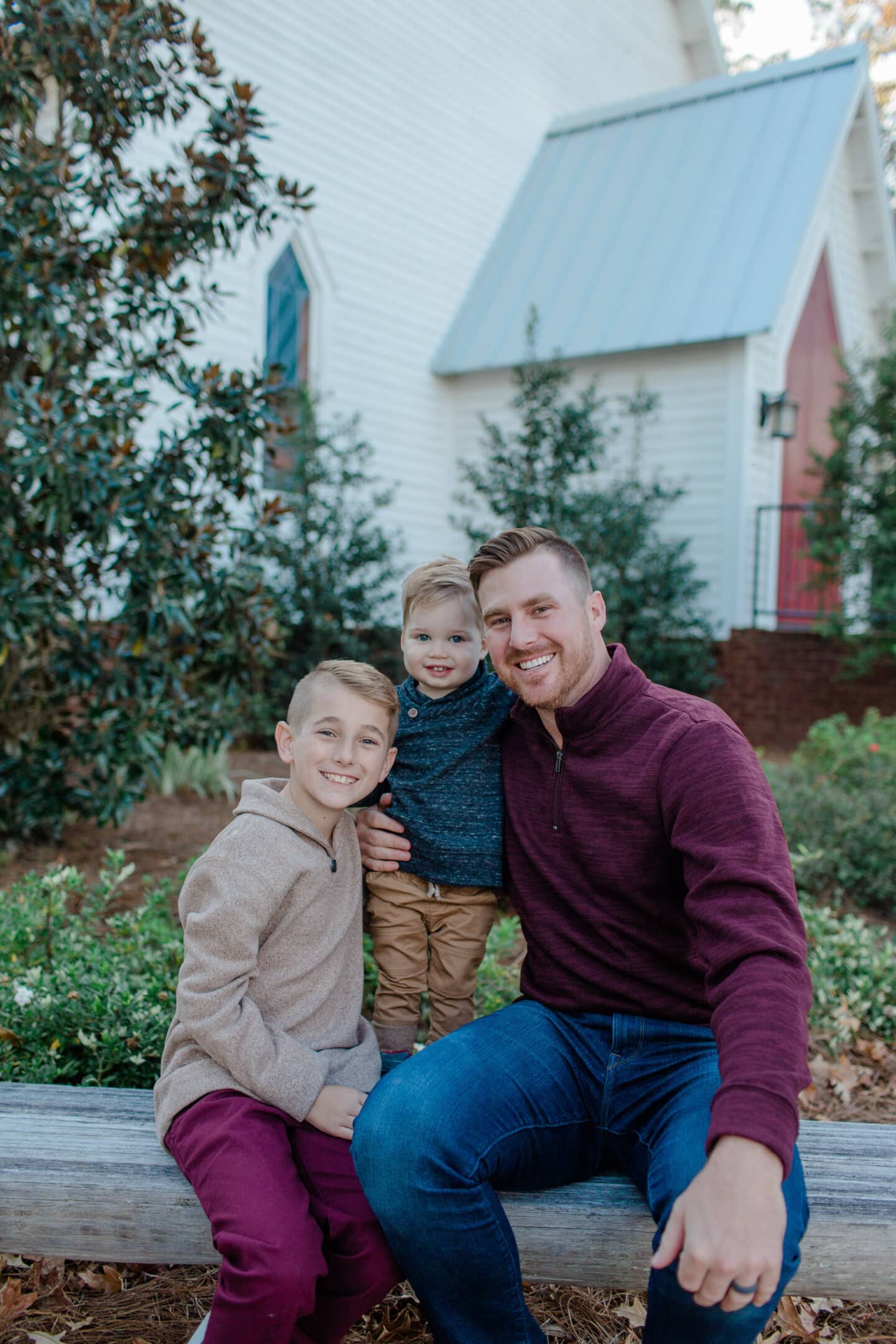 The Girls
We did the same thing but with the girls and Zach and the girls with me!
I ADORE the ones of the girls kissing Zach's cheek…you can just really see their personalities shining.
Britt is all about it and totally being dramatic with her eyes closed and Tess is stiff and like "do I have to do this?" haha!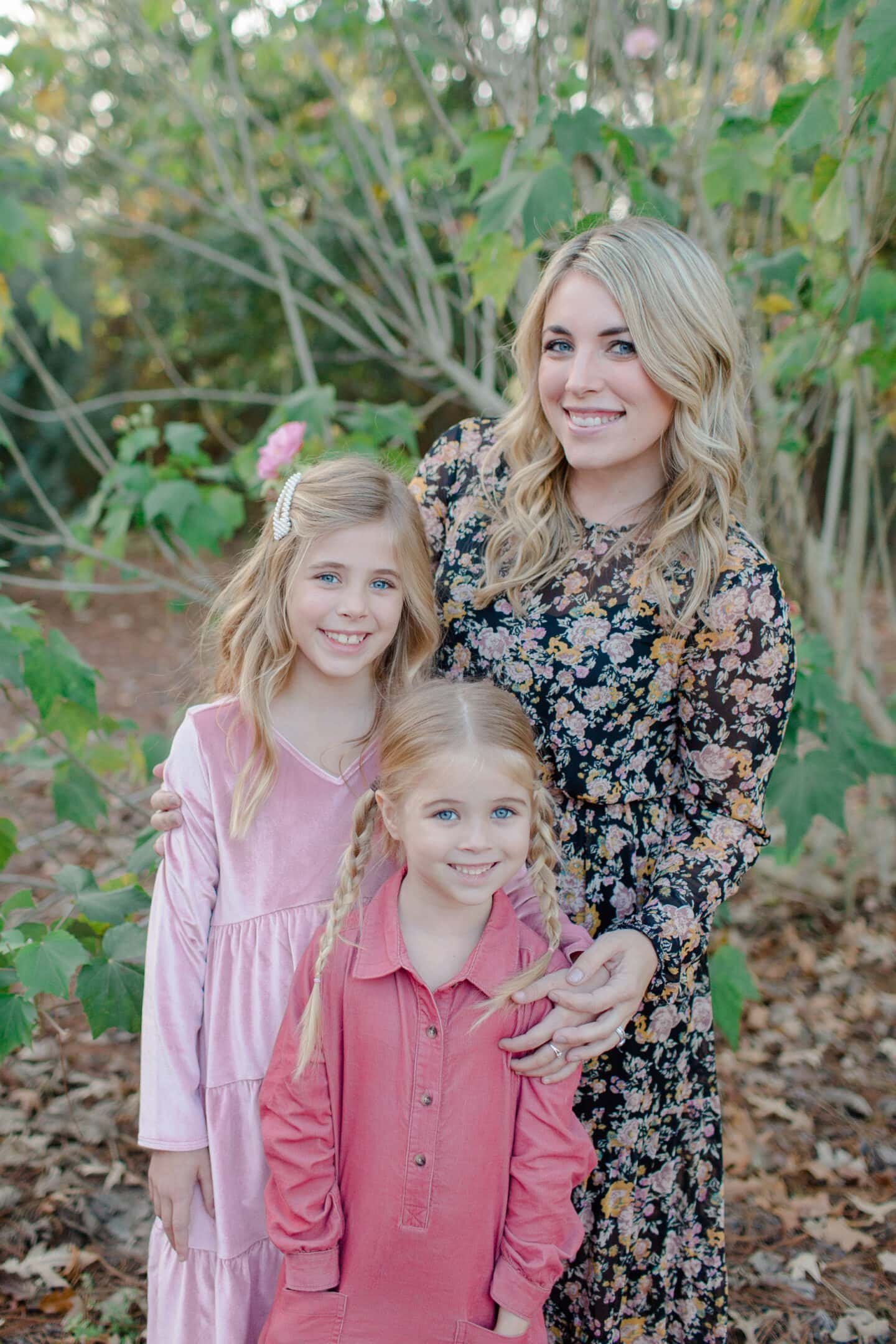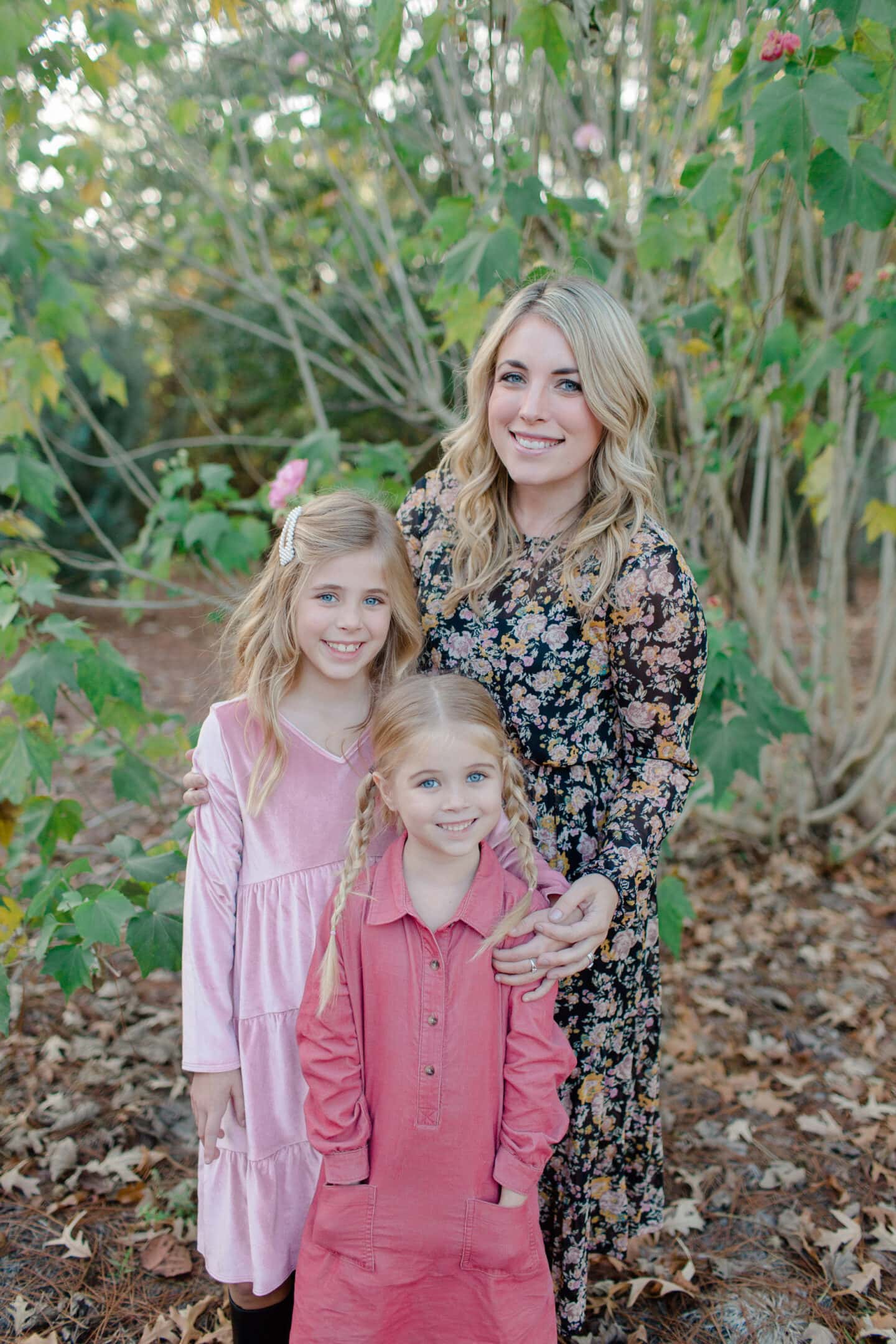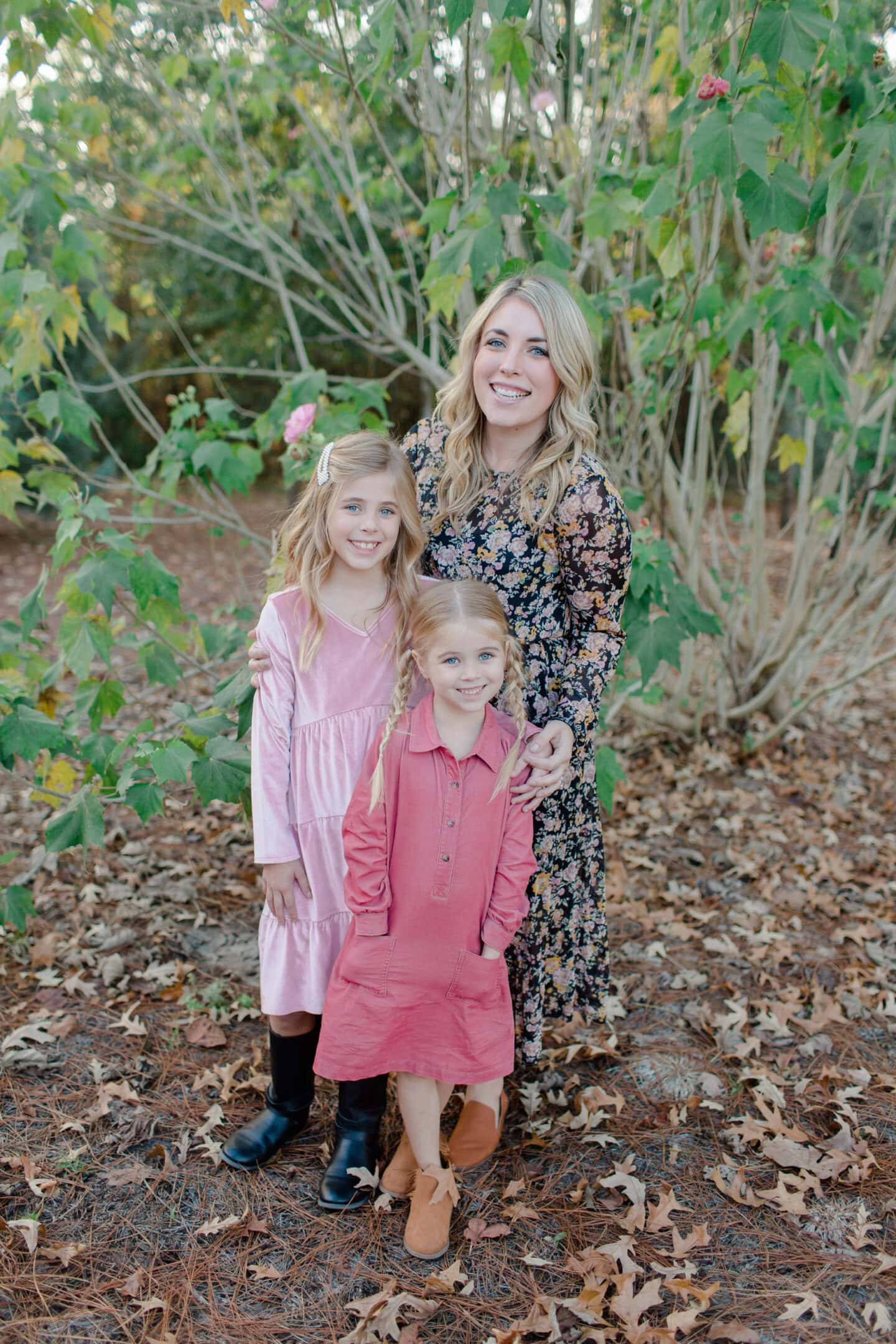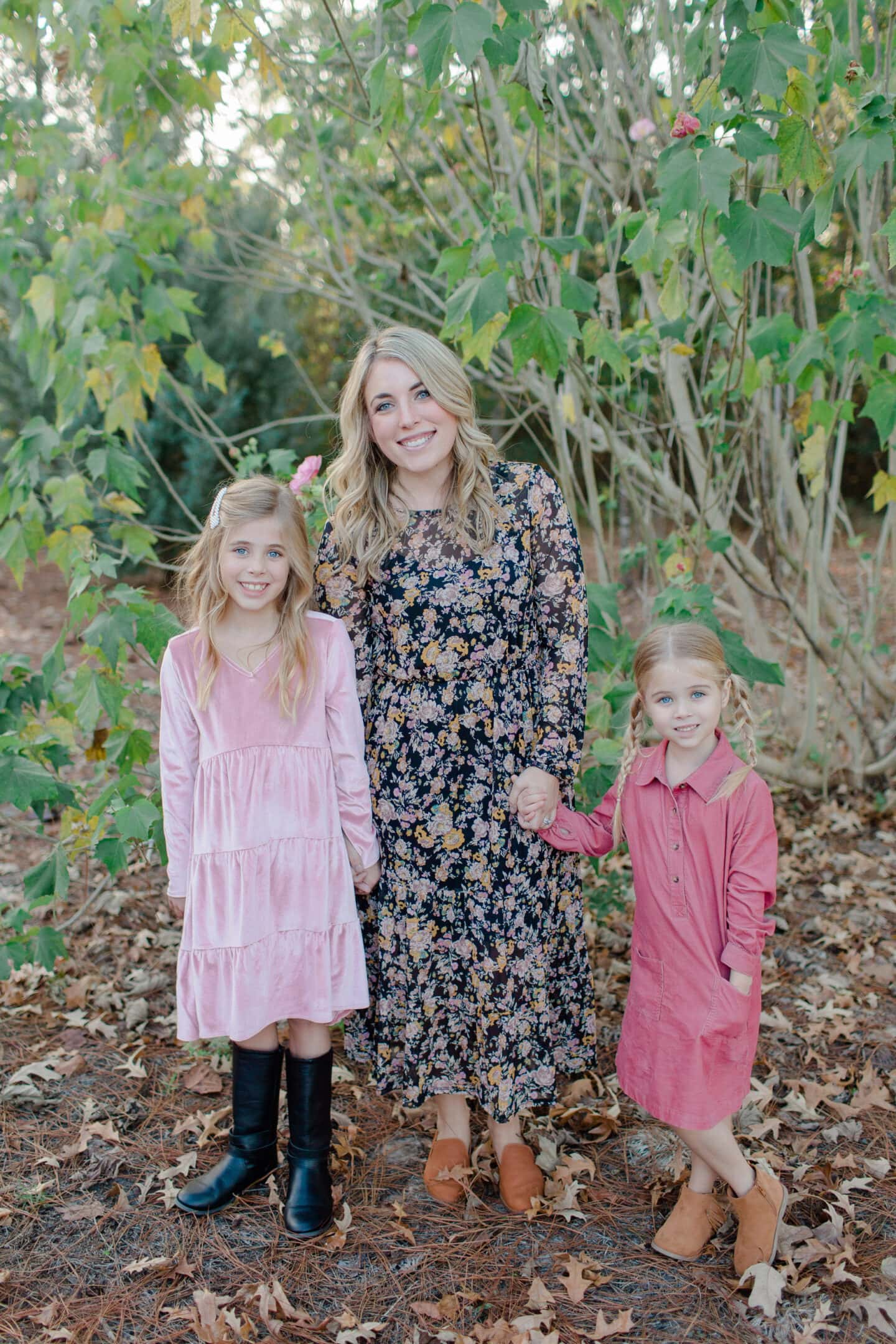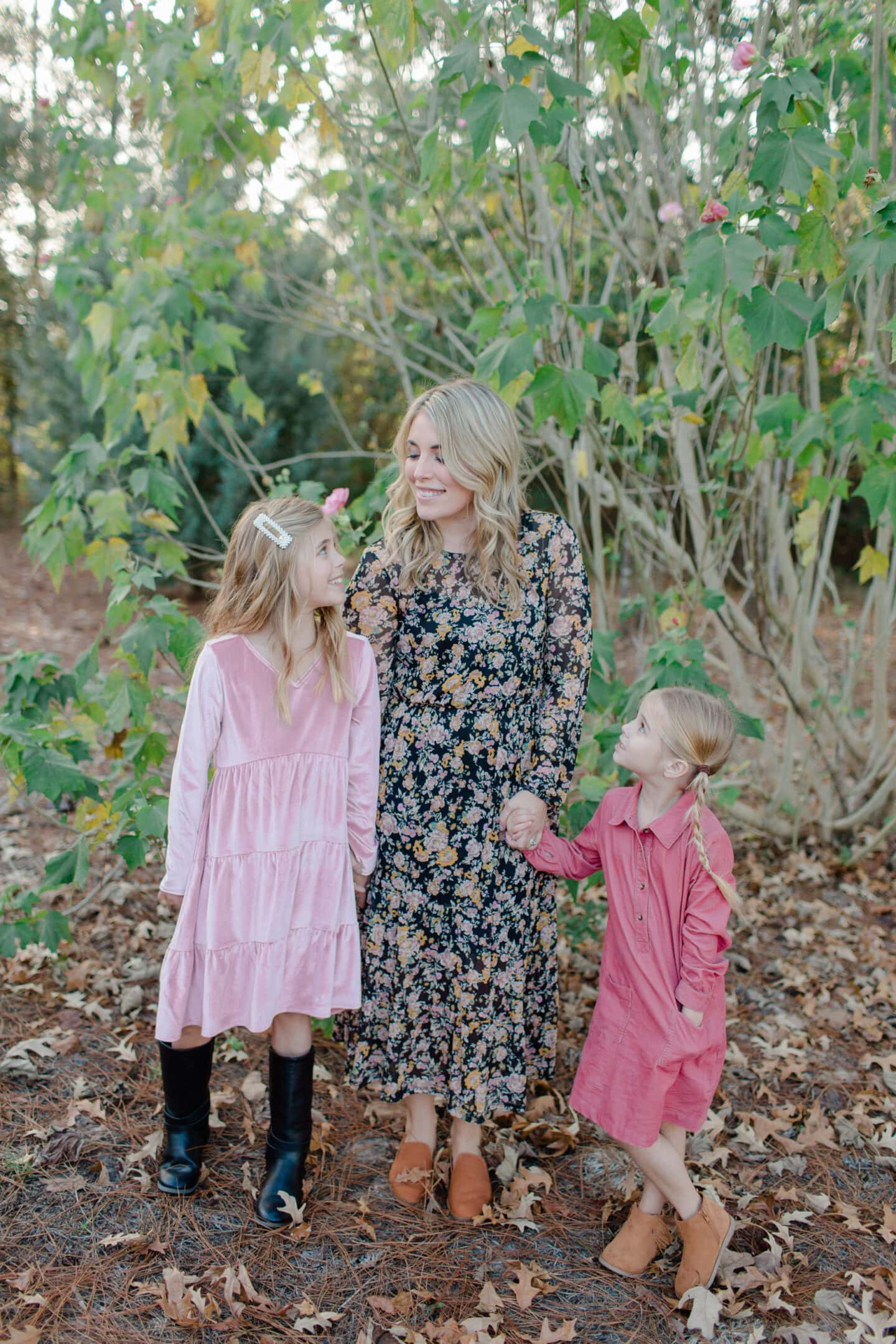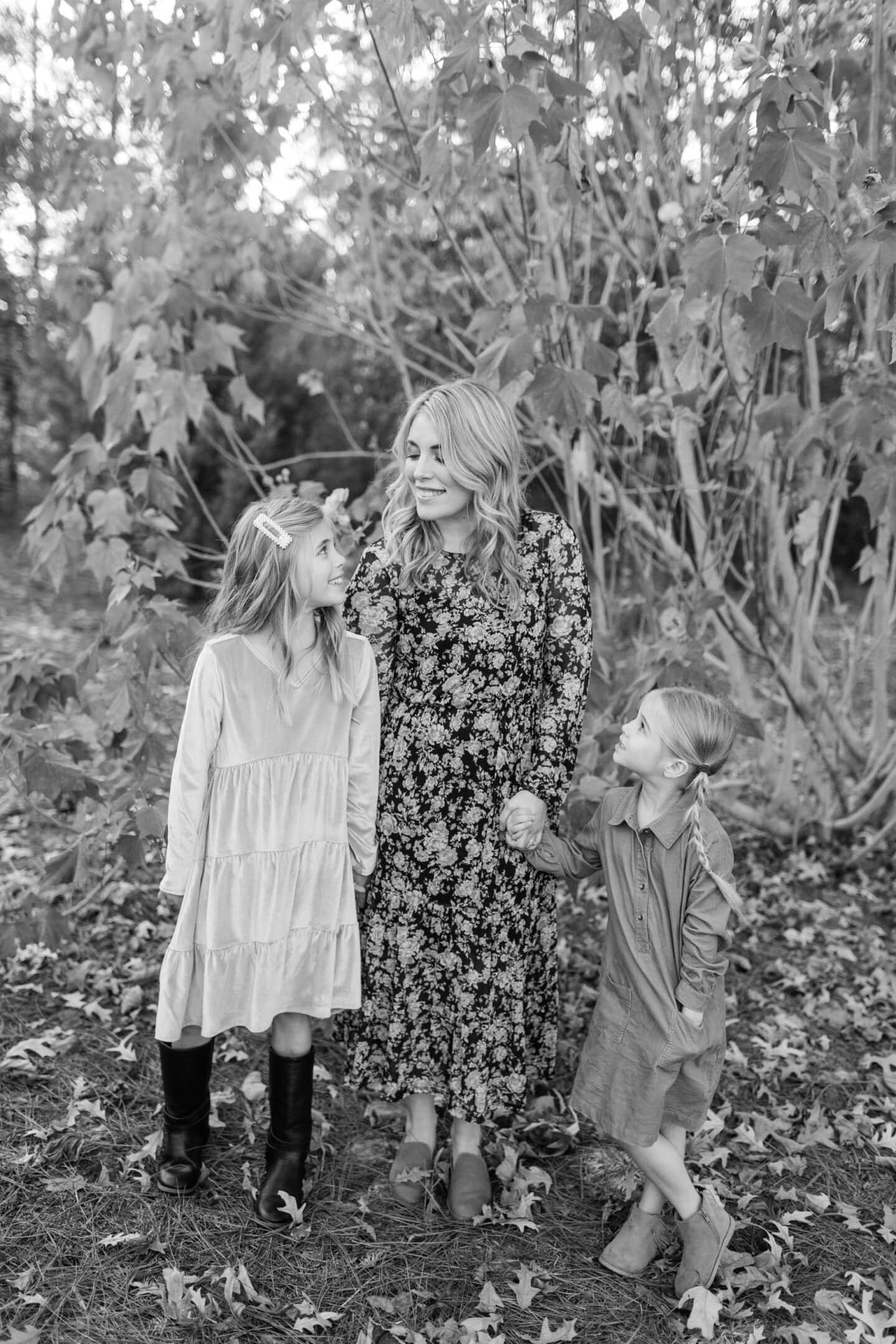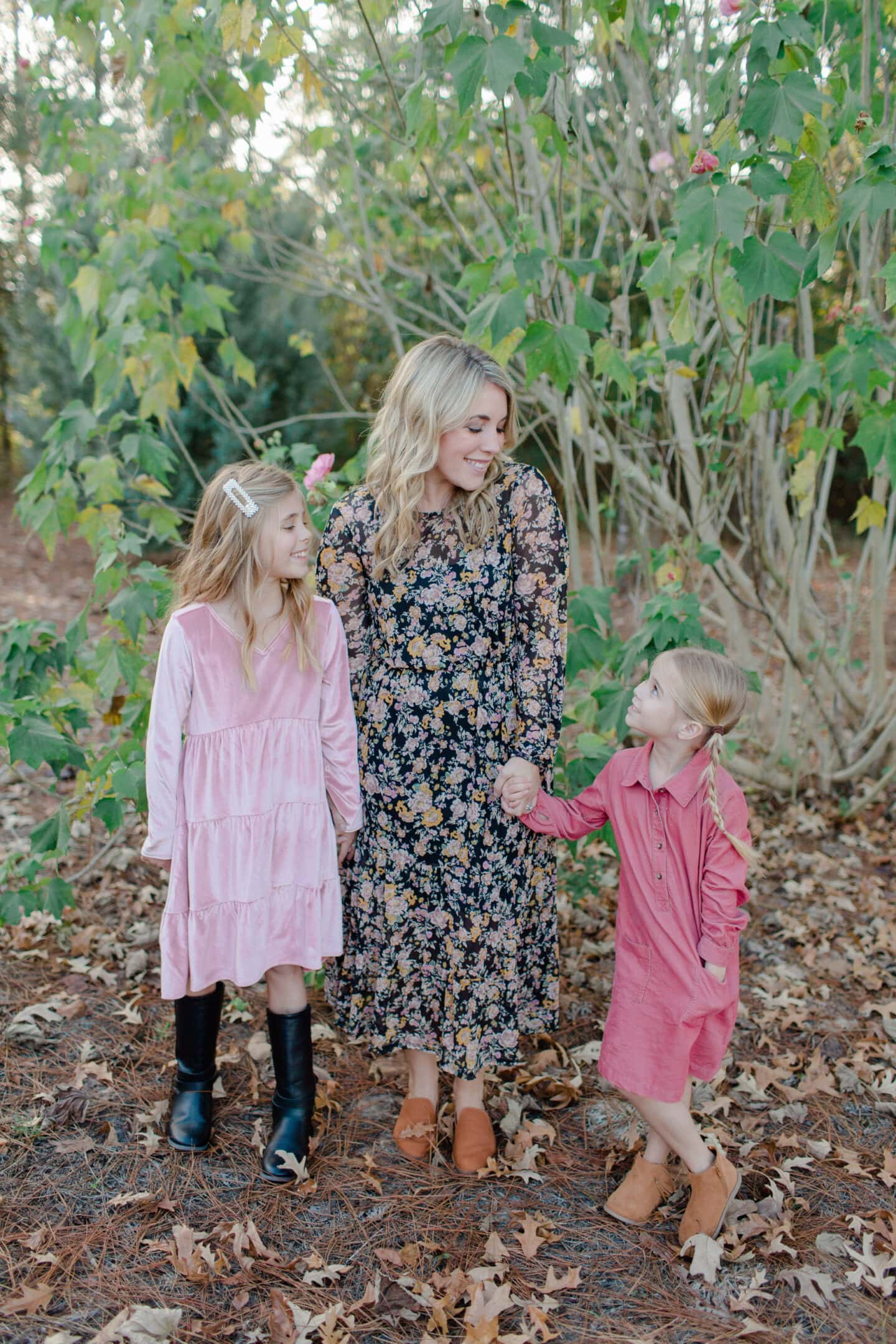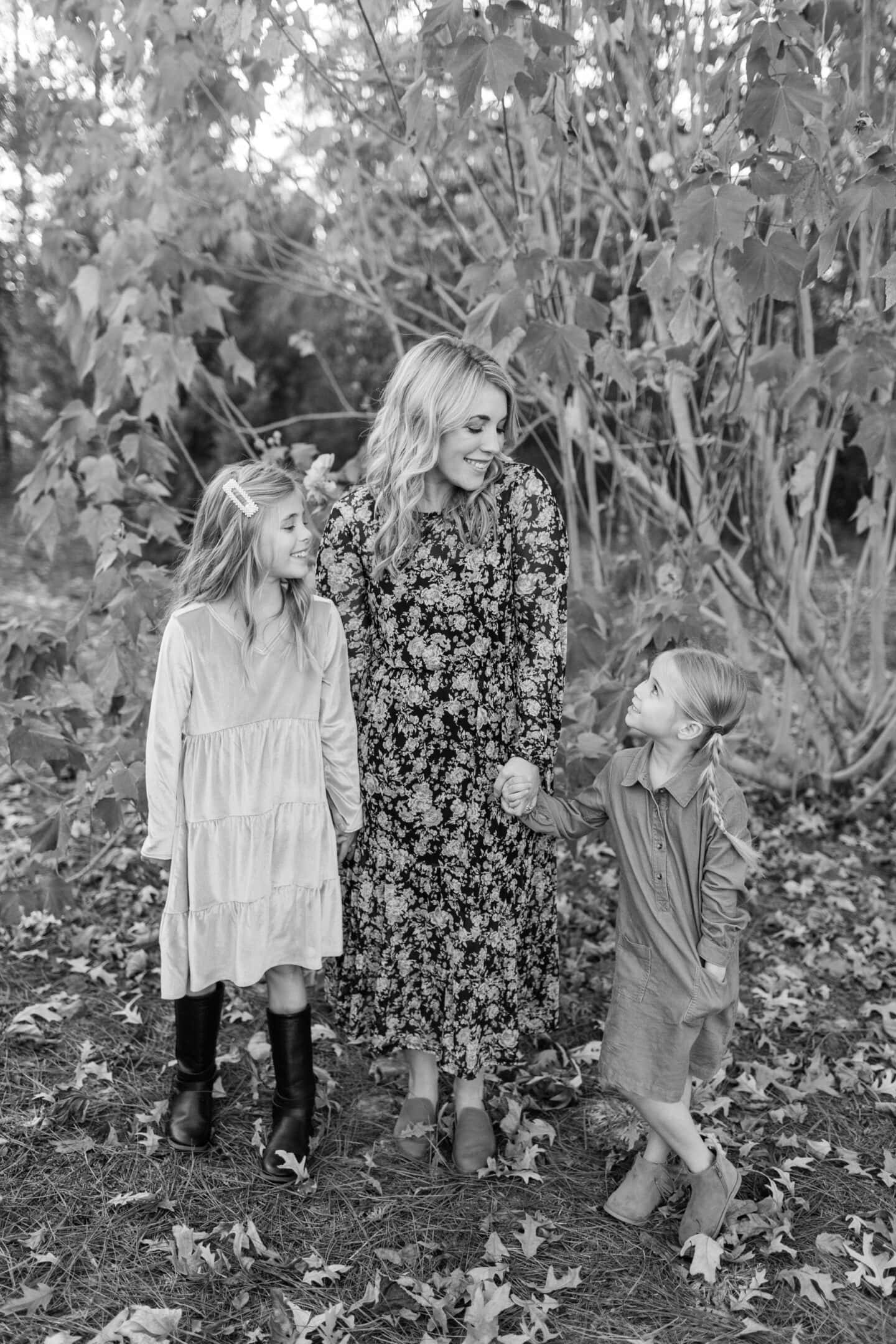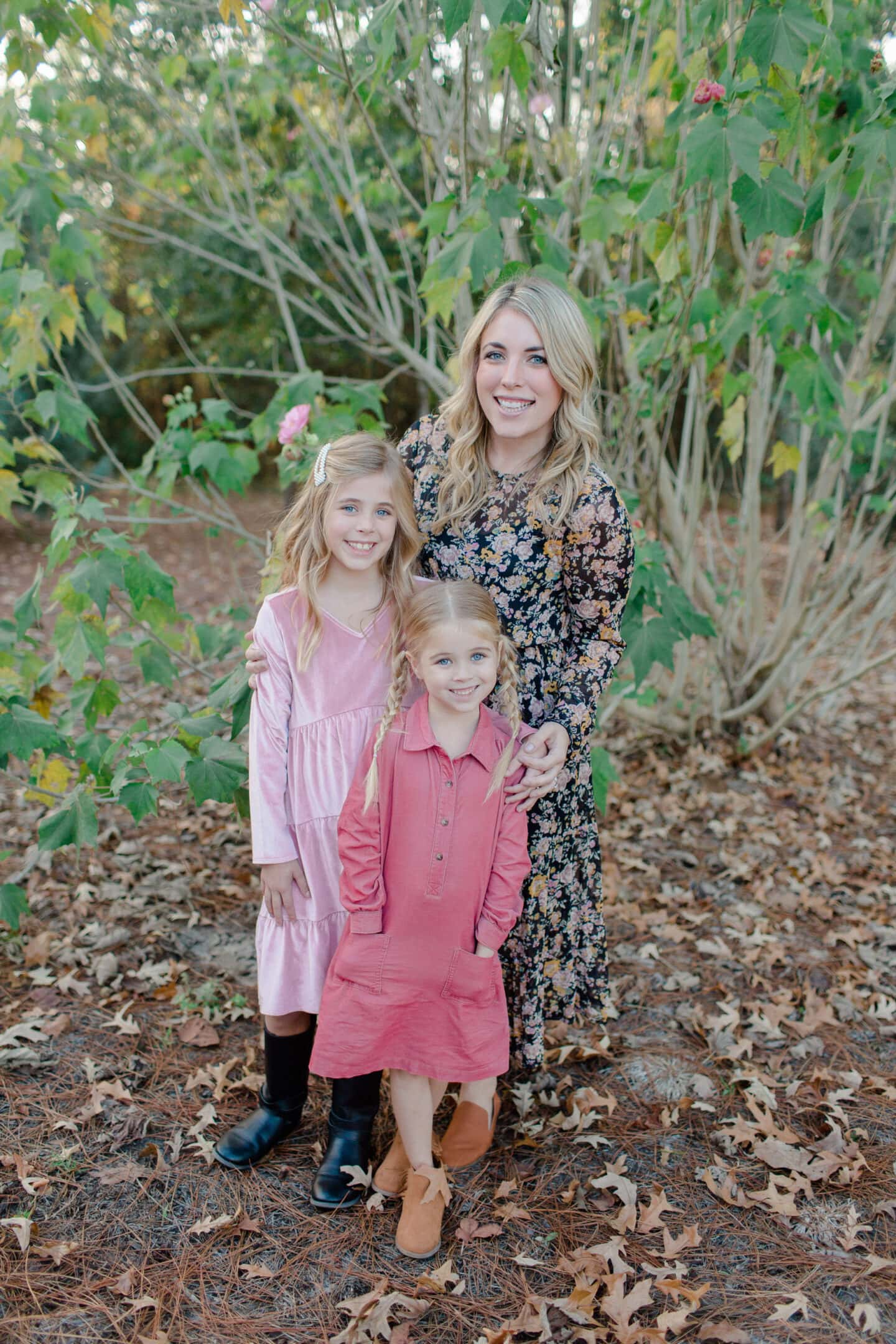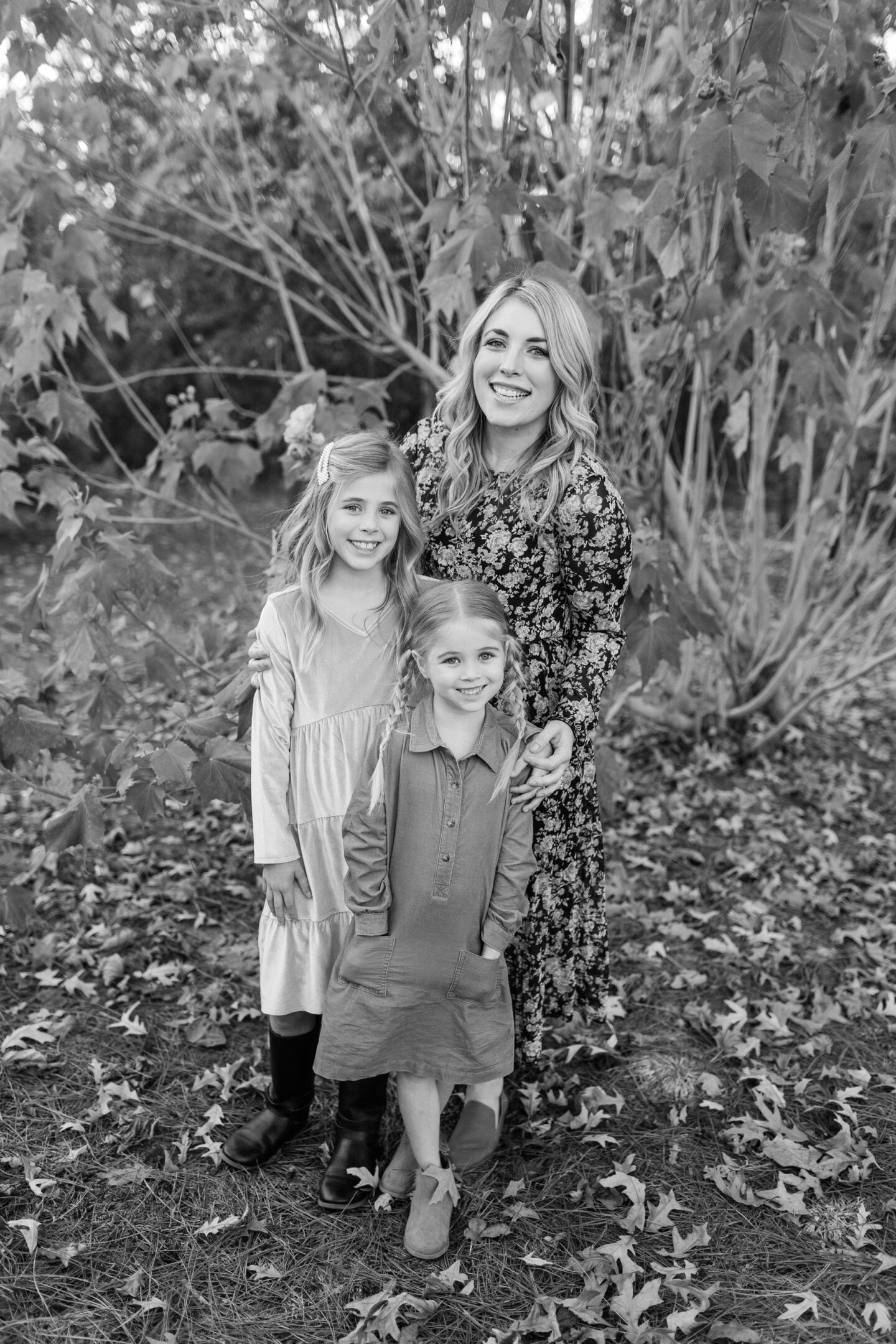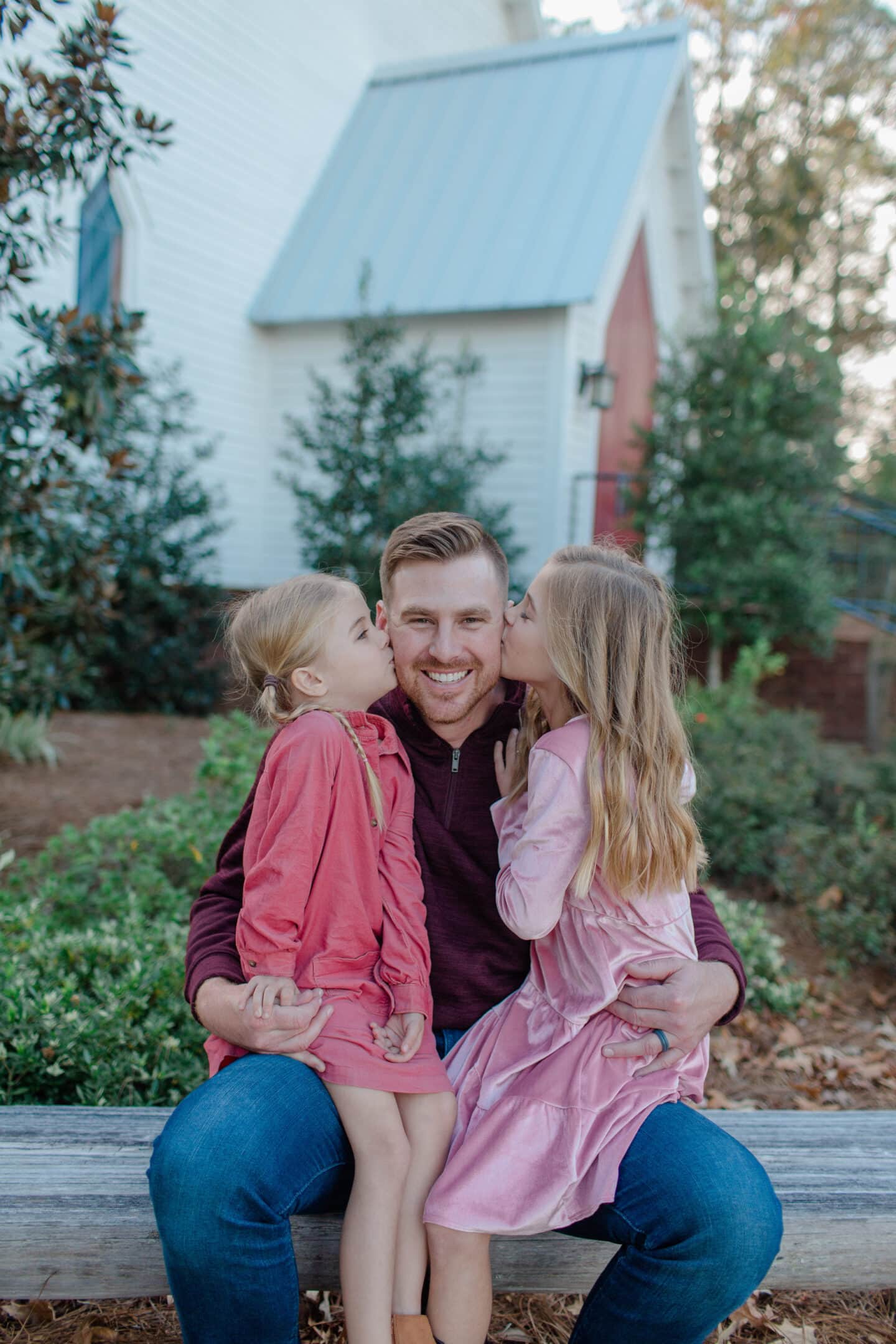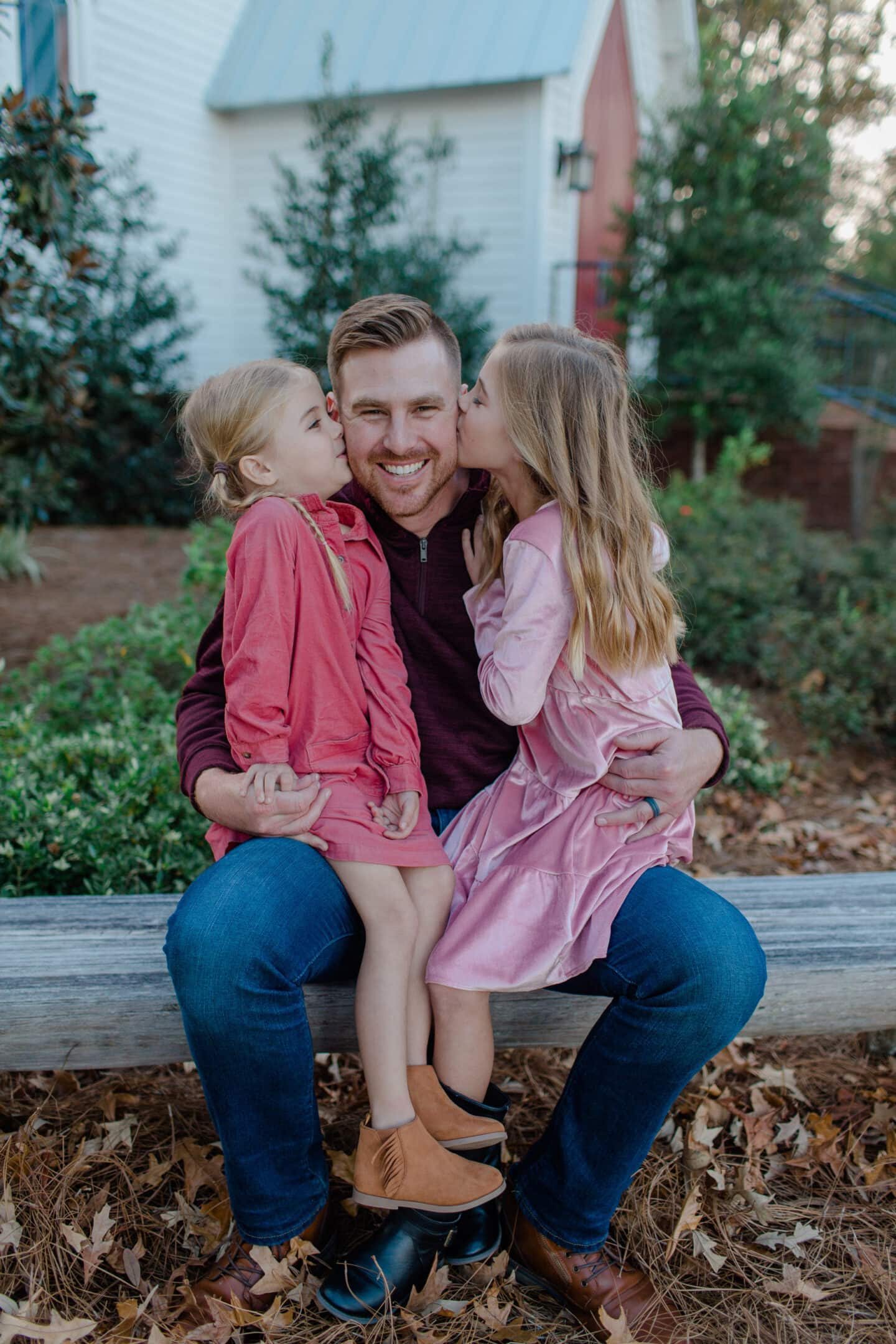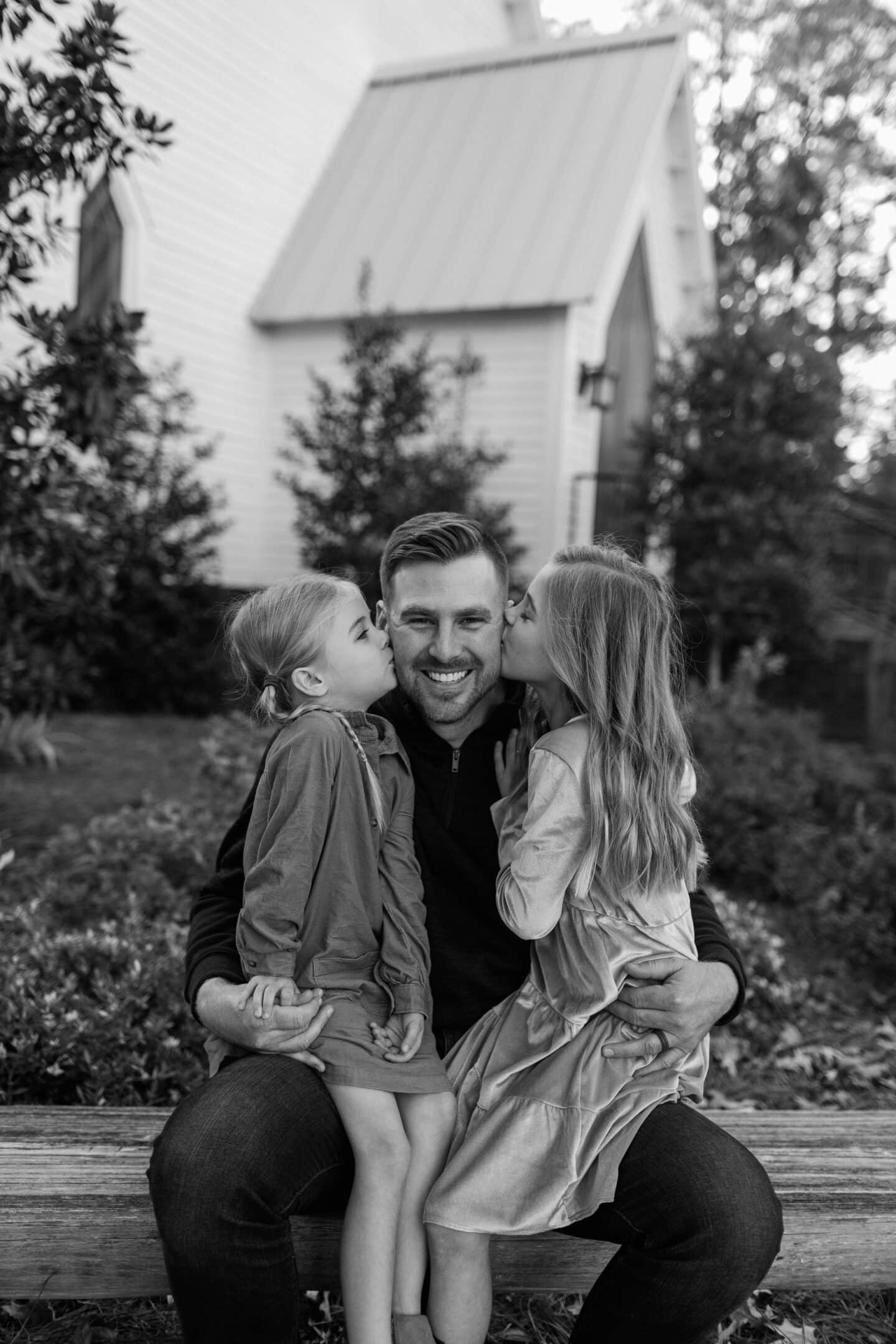 That's all I'm going to share today…tomorrow I will share the rest from our incredible session with Captured by Colson including sibling pics, Zach and I together, and THE reason I had a SUPER hard time choosing a Christmas Card photo – SO MANY great family shots!
HUGE thank you as always to Lindsay. If you're on the hunt for a wedding or senior photographer – she's your girl! So talented and most importantly she makes the sessions FUN, UPBEAT and QUICK.
She has a vision and gets it done and the results are always amazing and we're always blown away by how she possibly accomplishes it all in such a short time span!
You can see more of her work and details about contacting Lindsay here!
Shop Our Looks
You can scroll through and click the photos to shop our looks from this session: