Are you a full time mom who is also looking to work from home or who already works from home? Here's how to make it work!
I've been working from home for the past two years running my two blogs, Raising Kids Making Money and Christine Keys.
Do you work from home? Are you planning to?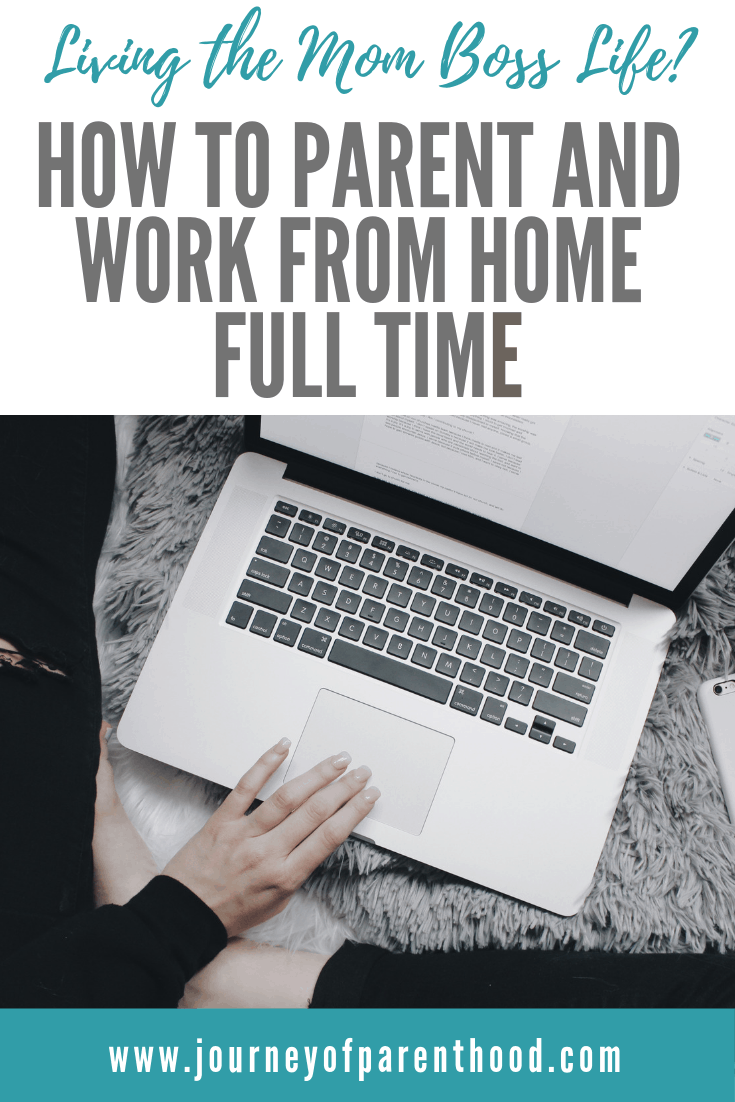 When I started I was a stay at home mom that had just had her second baby in 2 years. Life was wonderful, but I was struggling.
Postpartum depression had reared its ugly head and I felt like a failure at everything I deemed important.
Then I began working from home and everything changed. I found my 'thing'.
The thing that inspired me, motivated me, and allowed me to have creative freedom.
It wasn't that I didn't love being a mom. I did and I do, but working from home running a blog helped me to become a better mom and a happier person overall.
The thing is though, I have three kids. Three little kids.
We're talking age 4 and under.
You know what else? They don't go to daycare or preschool, or anything like that.
They're with me basically 24/7 and yet I've been able to work and grow two businesses while still being able to care for them.
It takes hard work and intention, but we're doing well. Most days are balanced and I'm able to work and be at home for my children.
It is more than I had ever hoped for.
So how do I manage it all? Better yet, how can you manage it all?
Let me preface by saying that I do not have it all together all of the time, but the tips I'm going to share with you go a long way in helping to achieve that goal.
5 Ways to Work from Home and Mom Full Time: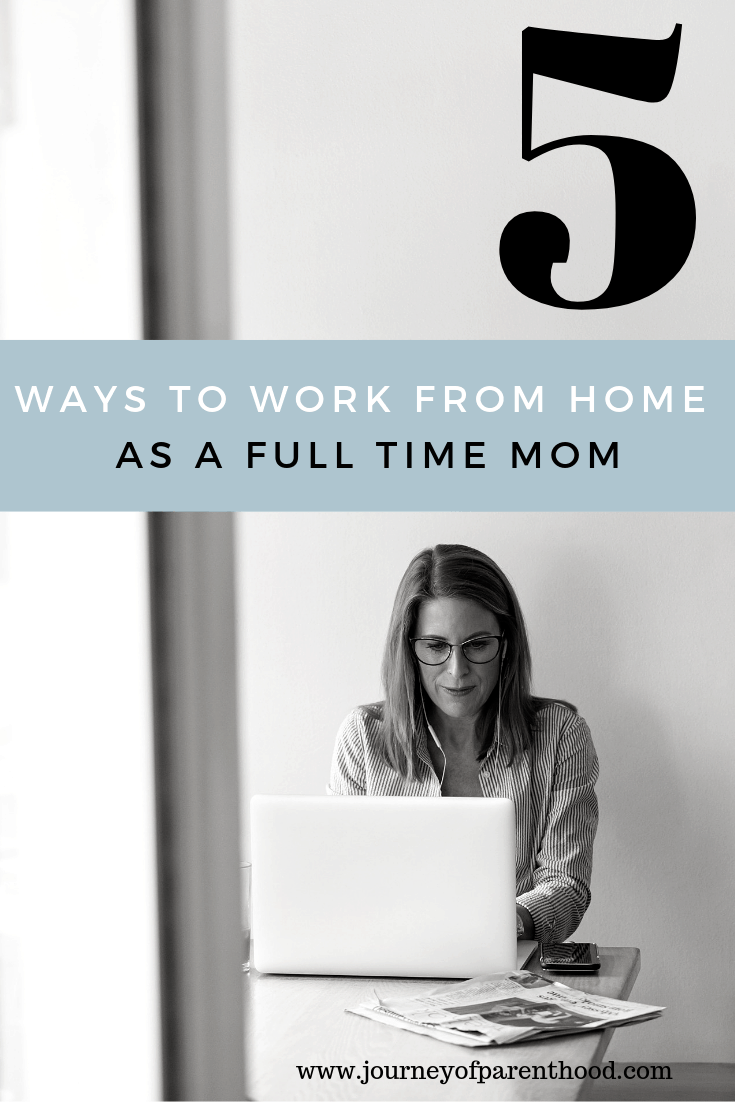 #1 Have a Work From Home Mom Routine
I couldn't even imagine trying to meet the needs of my children as a full time parent while running a business without having a routine.
It's one thing to have the luxury of working from home in your pjs, but you do still have to have a certain amount of discipline if you ever plan on being productive.
I am a creature of habit and routine. I always have been. And I've nurtured the same habit for my children from just about the day that they were born.
We have used resources such as Babywise and Moms on Call to help develop healthy sleep habits from a young age.
My children are currently 4, 2.5 and 5-months old.
The baby naps for a couple of hours in the morning and the older children have some independent playtime for about an hour during that time.
In the afternoon all three children nap or have rest time for 2 hours.
They are all three in bed by 7 pm at night.
Not only does this help them get the rest that they need, but it gives me time to work and rest as well.
Having the entire family in a routine, means I can much better estimate when I'm going to be able to slot in time for work.
Of course, things will always chop and change. That is the nature of parenting and motherhood, but for the most part, there is consistency to our days.
#2 Utilize Independent Play
Aside from establishing healthy sleep habits, teaching my children how to play independently is one of my all-time favourite parenting tools.
There are so many things that are of benefit to your child by doing this.
They learn to be content in their own company, it reduces separation anxiety, their attention span is lengthened, and they learn to be content with less.
My children actually ask me if they can have their play time every morning because of how much they enjoy it.
They each get a few of their favourite toys and I turn on some music for them to listen to.
It gives me time to get ready for the day as well as tick off some items on my to-do list.
Even after independent playtime, my older two have the run of the backyard and spend at least an hour outside every morning.
They do not need me to be there entertaining them 24/7.
Do they fight? Sure, but they learn how to resolve conflicts in the process.
Of course, I'm close enough that I can monitor what is going on and step in if need be. They are however, content to play with each other without my interference.
#3 Find Great Activities
There are days when the weather isn't great, or my kids just have a need to be close to their mama.
If I can, I spend a little extra time reading to them or playing a game.
If, however, I need to get work done then I'll turn to this handy list of toddler activities.
There are so many options on there that occupy them and allow them to have fun at the same time.
Sometimes my kids will grab the old computer keyboard that we have and pretend to work alongside me.
It's healthy for them to see mama working because as much as it isn't always fun, work is a part of life.
#4 Use a Planner
If you don't use a planner of some kind then trust me when I say that you should.
I've been using the Mom on the Go Planner for 3 years now and I absolutely love it!
It gives me all the options I need in order to schedule both mom-life and work.
I forget things easily now that I've had 3 babies suck all the memory power from my brain. Writing things down is essential.
I keep a daily to-do list in my planner and separate the work and home stuff.
If I think of something when I don't have my planner nearby (usually as I'm about to go to sleep!) I record it in the notes app on my phone.
The next morning I check my phone and jot anything that I need to down in my planner.
It keeps things organised and I am more productive as a result.
#5 Keep Things Balanced
Working from home is a pro and con in and of itself.
You get to be at home with your children, but the hard part of that is that it is difficult to set boundaries and find balance.
One of the biggest things I can recommend that you do is to keep the right perspective.
On the days where you are frustrated and struggling try and remember why you are working from home.
That reason is usually fairly important.
For me personally, it is to provide a better future for my children, and I don't mean financially.
Having that motivation really helps me when I am feeling overwhelmed.
It shows me what is important and what can wait.
Remember that working all of the time actually leads to less productivity overall. Rest is your friend, so when you create your routine, be sure you're scheduling that in.
And remember to snuggle those babies of yours. Life is busy and it never does slow down.
Take just a minute to hold them close and remind them that you love them. It works wonders for the heart of the child and the mama.
Work From Home as a Full Time Mom: Final Thoughts
Being productive as a work-from-home mom does not mean you're going to have life balanced every moment of everyday.
You will have moments of frustration and overwhelm, but that doesn't mean that you are failing.
Implementing these tips will little by little help you to be a calmer, more productive mom that is able to be there for her babies and ace her at-home job.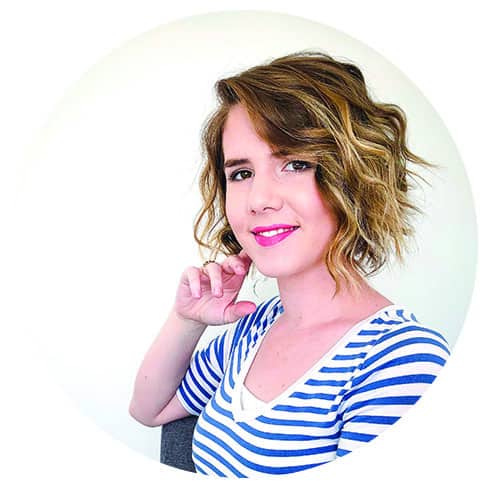 Christine has been blogging since February 2017. Her parenting blog, Christine Keys is both her passion, income and creative outlet.
She's been able to create a lifestyle where she can make money while also staying at home and raising her three young children.
Her new passion is to teach other moms how they can do the same!
She love to create beautiful things and to constantly be learning. When she's not blogging or wrangling her three crazy kiddos, you'll find her binging out on Netflix.
More Posts You Will Find Helpful: