Zach and I both write birthday letters to our kids every year on each of their birthdays and this is Spear's 4th birthday letter to son from dad. The letter isn't just about wishing Spear a happy fourth birthday, the annual birthday letters from Zach to his son are a great chance for him to recap the past year together and to reflect on favorite memories and special moments as well as look ahead to the year to come.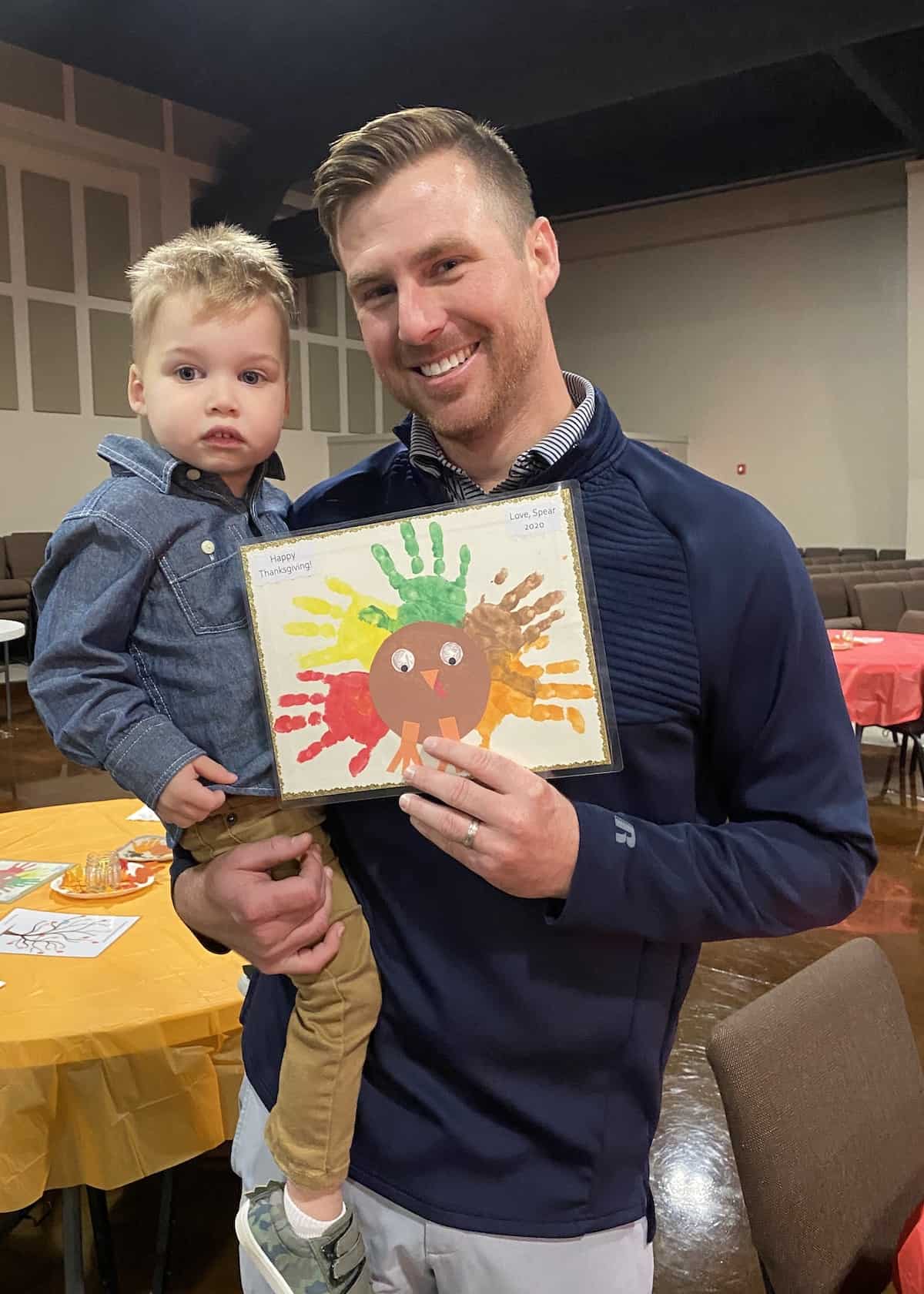 Spear,
Happy Birthday!!!! It's crazy to think you have only been in our lives for the last four years. It seems like you have always been a part of the family and in my life. I am so excited to see what this next year brings as you continue to grow and learn.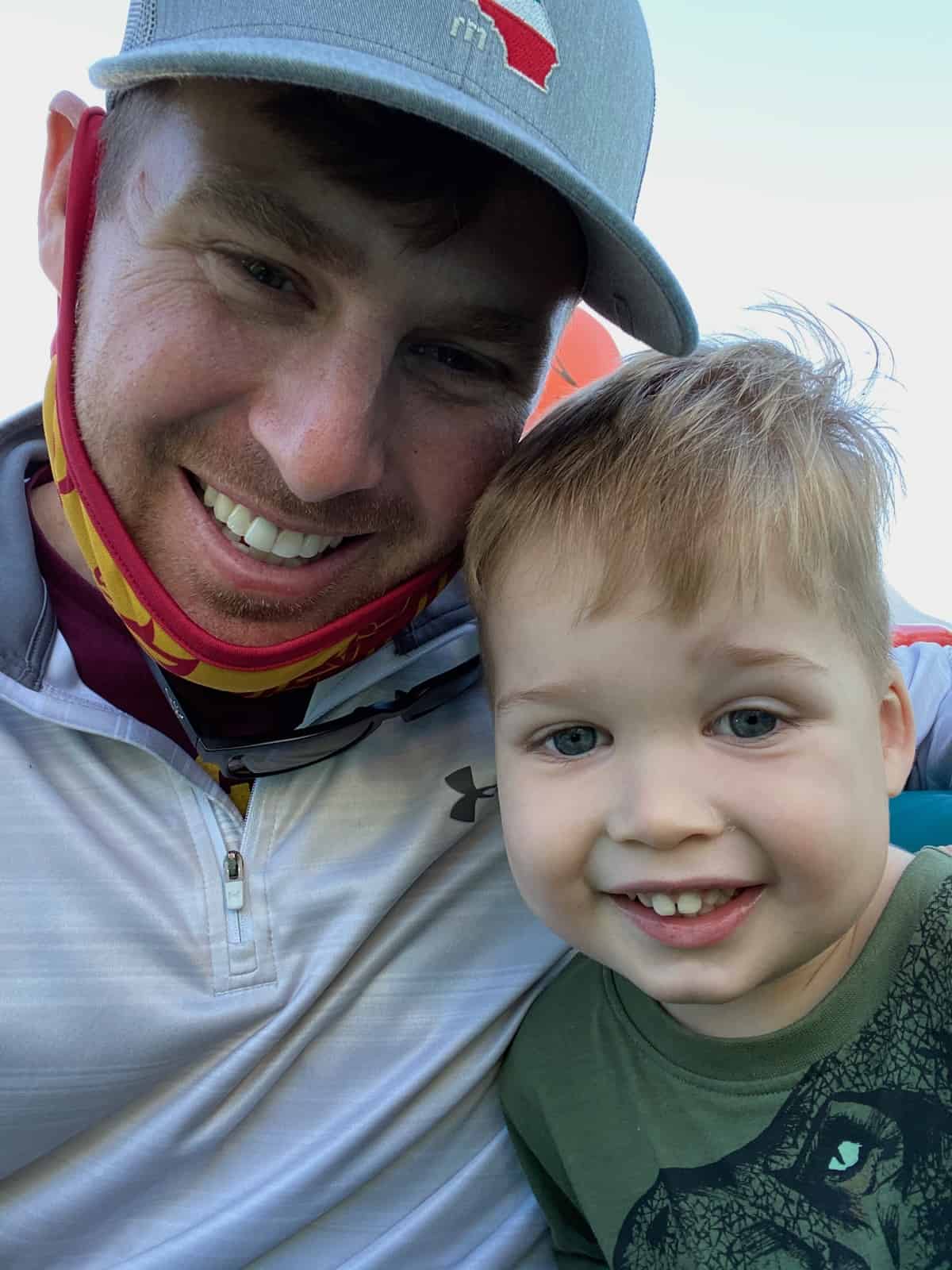 This last year has been the year of the tractors. You were already a little boy who liked tractors, but this year was an entirely different level. I was so glad you went to the expo with Big Papa. I hope I can go with you next year. It was literally a tractor paradise! Haha.
Then came when we actually got our own tractor! You were so excited. You couldn't wipe the smile off your face! I can not wait for all the times we get to ride it together in the future, I love watching your excitement.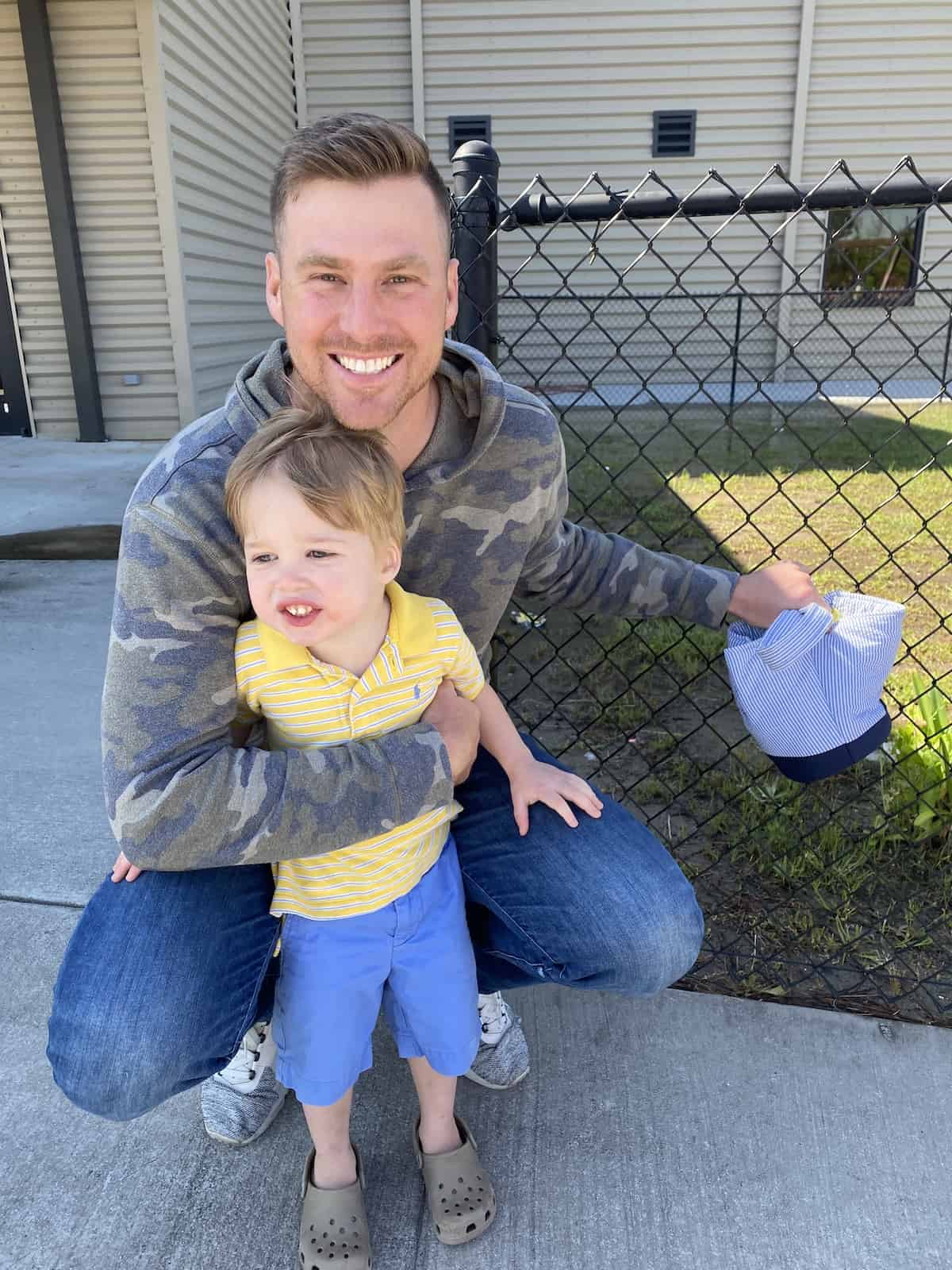 This was the first year that I actually feel like you liked me! Haha. You are always about your mom, which is expected because she is awesome, but you actually wanted to be around me some as well. You would ask for me when I come home or want to play with me and that is so sweet and makes me so happy.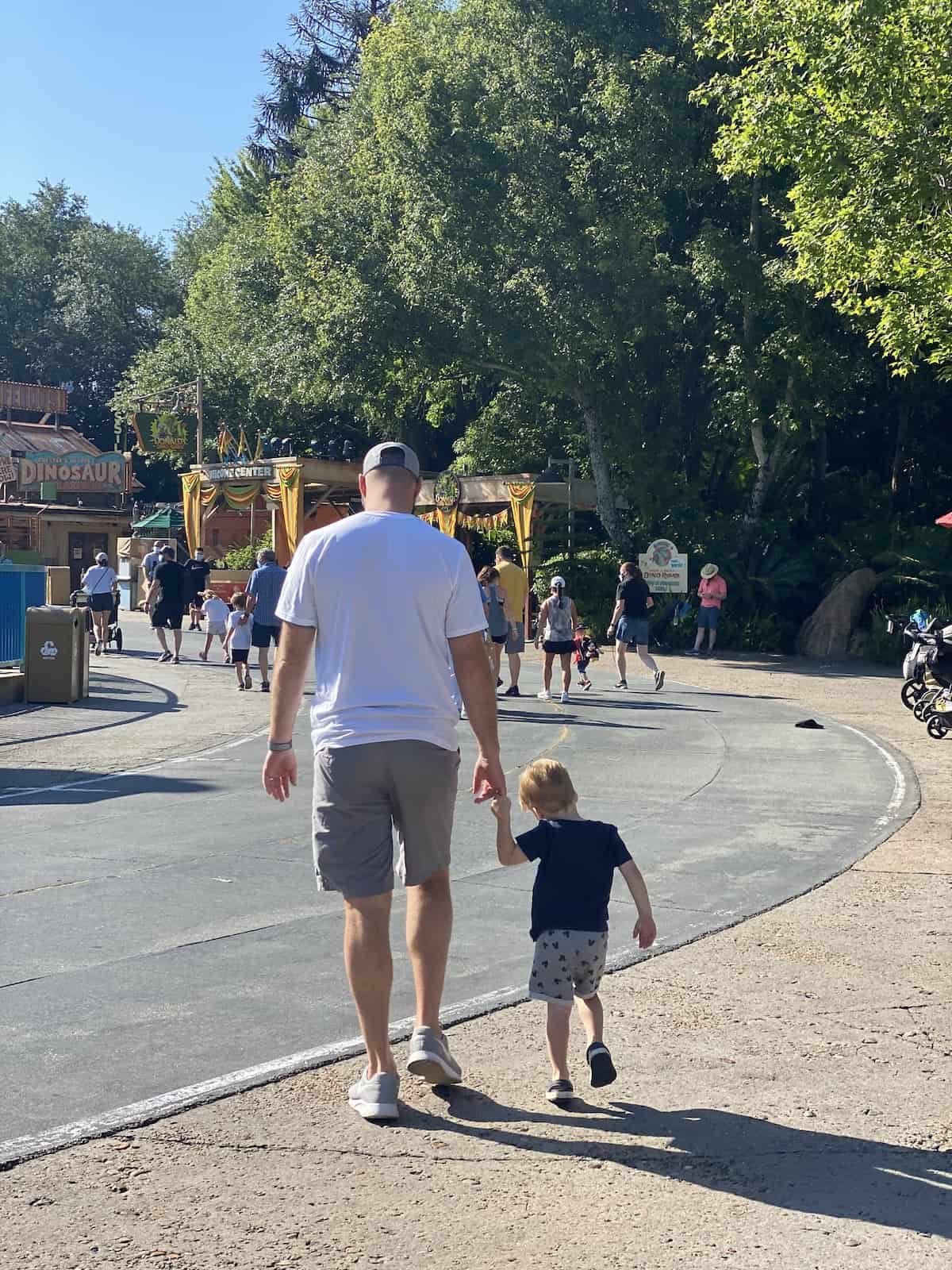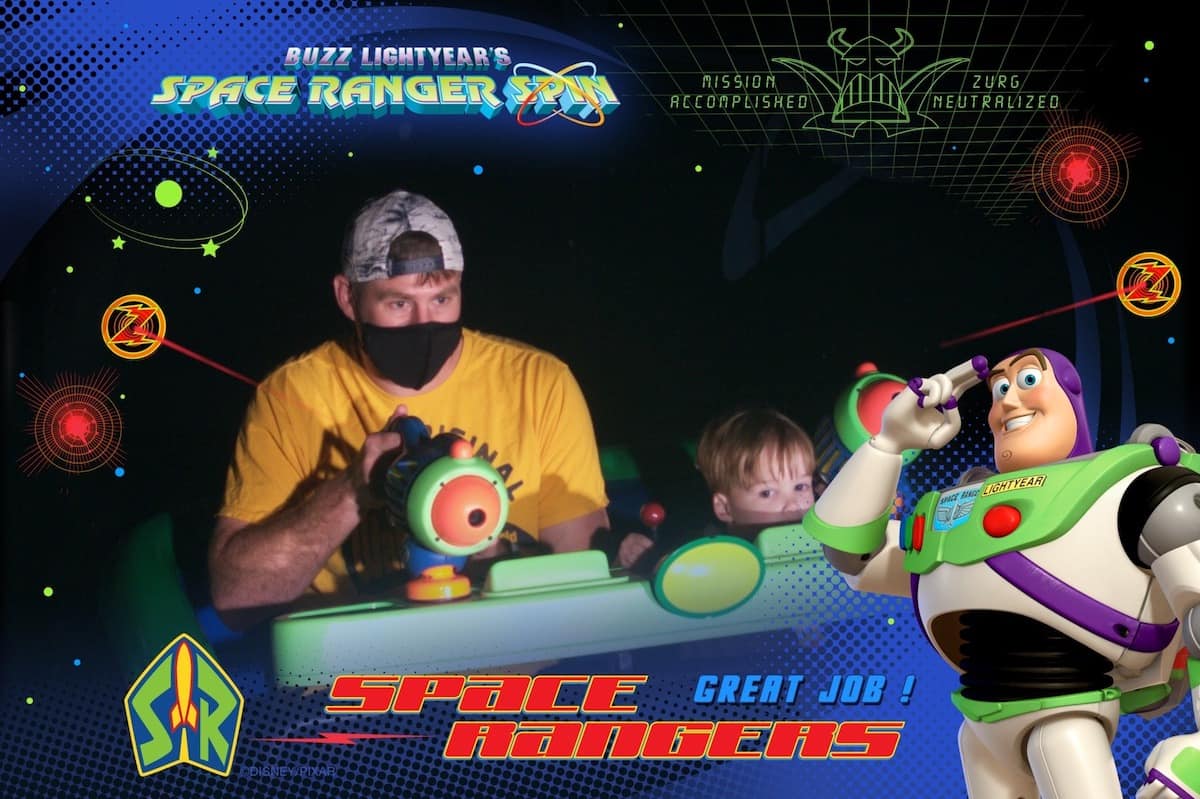 I may offend your siblings when they read this, but you are the smartest child we have when it comes to recalling knowledge. You have so much common sense and figure things out on your own. You pick up on things that I am doing so fast and are a quick learner.
I have no doubt in my mind that one day you will succeed at whatever your career is and I am excited to see what direction you go. I can give you so many examples of this but the one that stands out is the golf cart incident.
Britt was riding her bike in the back of the neighborhood we were following her in the golf cart. She fell off and I had to stop and help her. I took the keys out and put them in the cupholder. When I was helping her, I suddenly heard the golf cart. You had taken out the keys, turned it on, and taken off.
I will never forget chasing you down and seeing nothing but your little baby head not being able to look over the steering wheel. Thank goodness you didn't hit anything. When I finally caught up, you had the biggest smile on your face. Since you were safe, it was hilarious.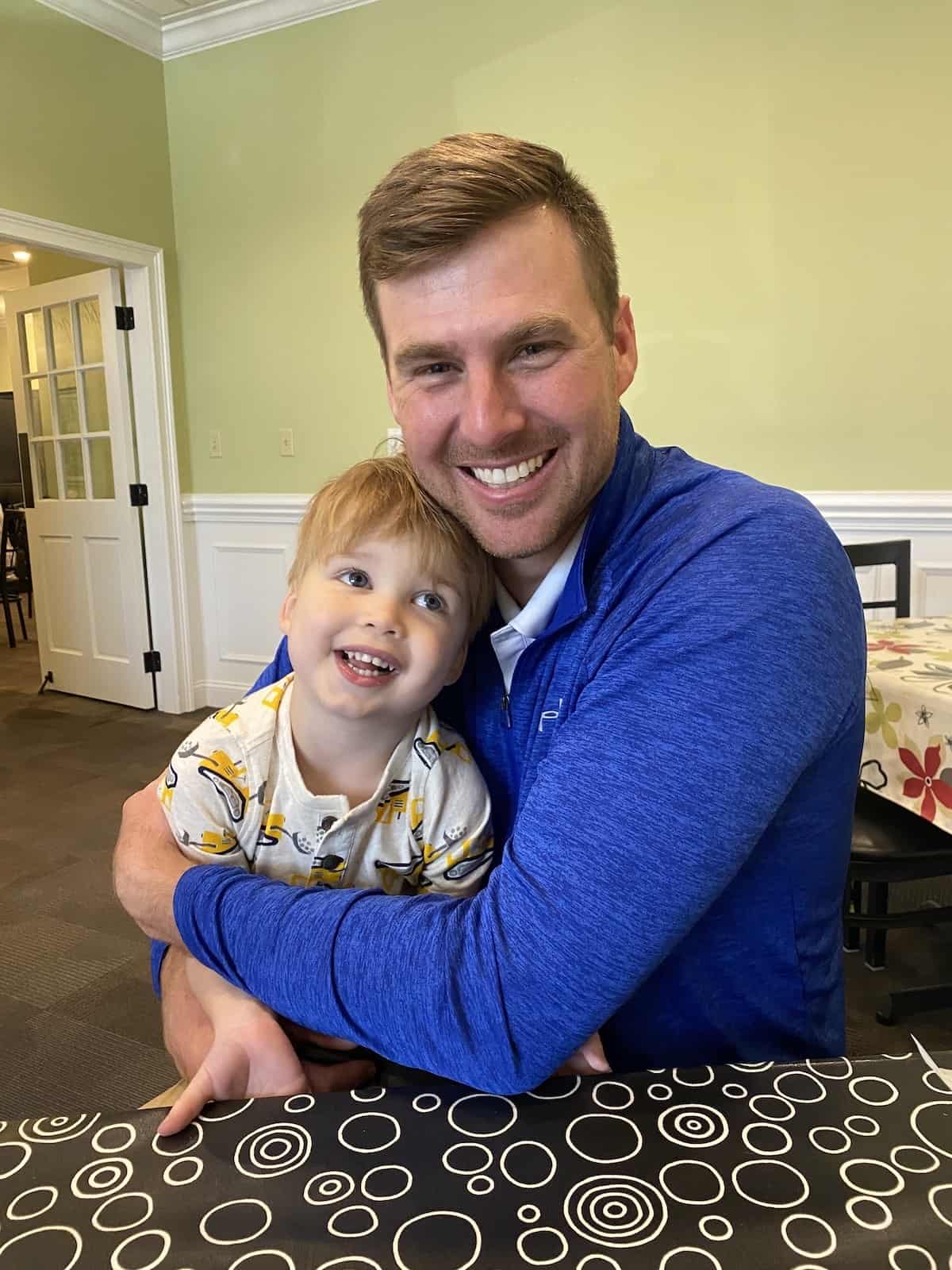 So lastly, is my favorite thing. Maybe ever. You started to ask me to tell you football stories at bedtime. I always wish that my kids could have seen me play in person. You are so interested in hearing about it! It makes me so happy.
I love telling you all the stories about my games and championships we won! Your favorite is the "Snow One" as you like to call it. It is the semifinal game in 2007 when the team had a snowball fight when the plane landed. And of course, there is a snowplow that removes the snow from the field. You also like the "Rain One". That is the 2004 game that we were losing 24-0 at the half and came back to win. Mommy, Big Papa, and G-Mama had to go buy new clothes at the family dollar after the game because their clothes were soaking wet.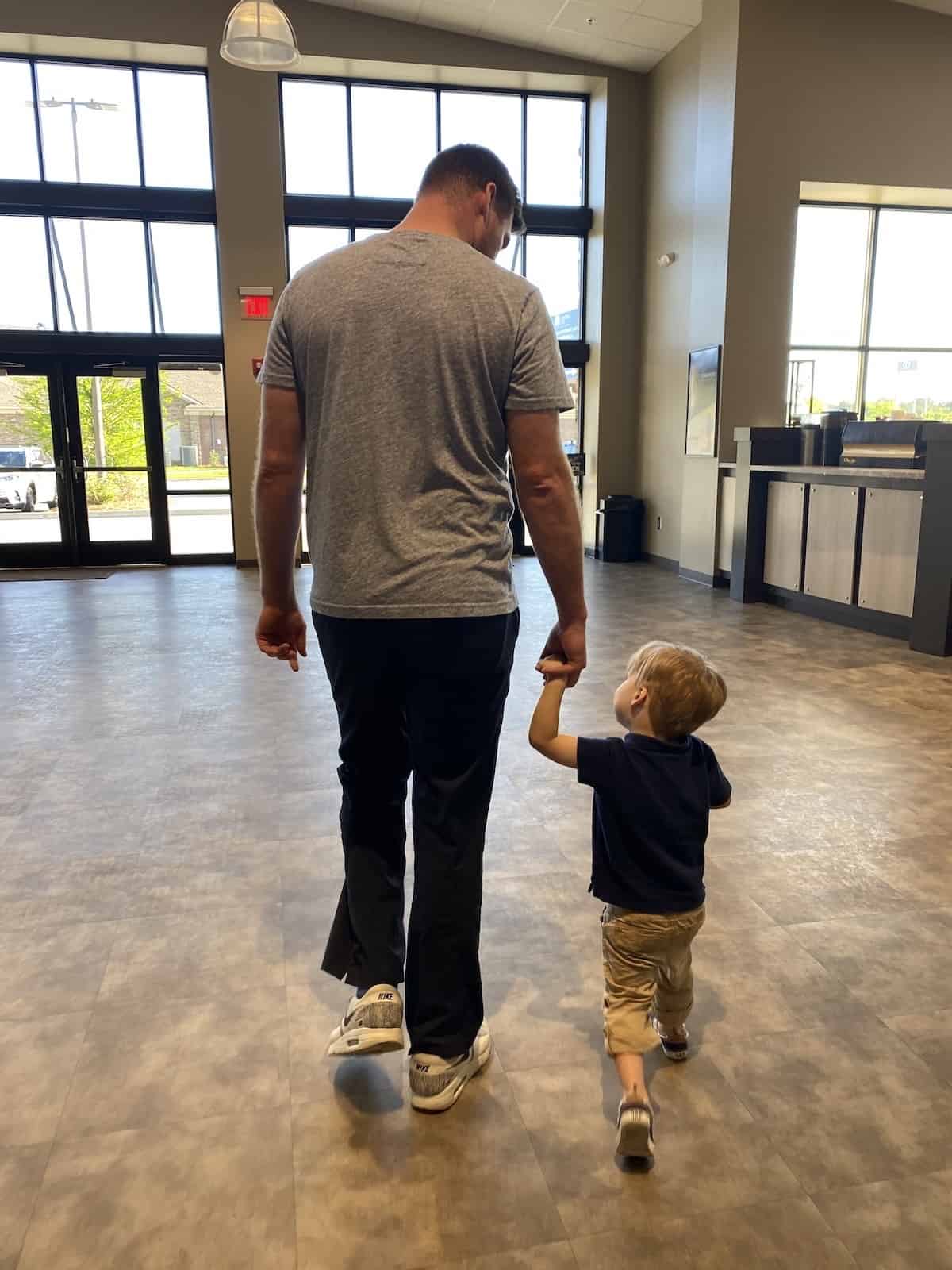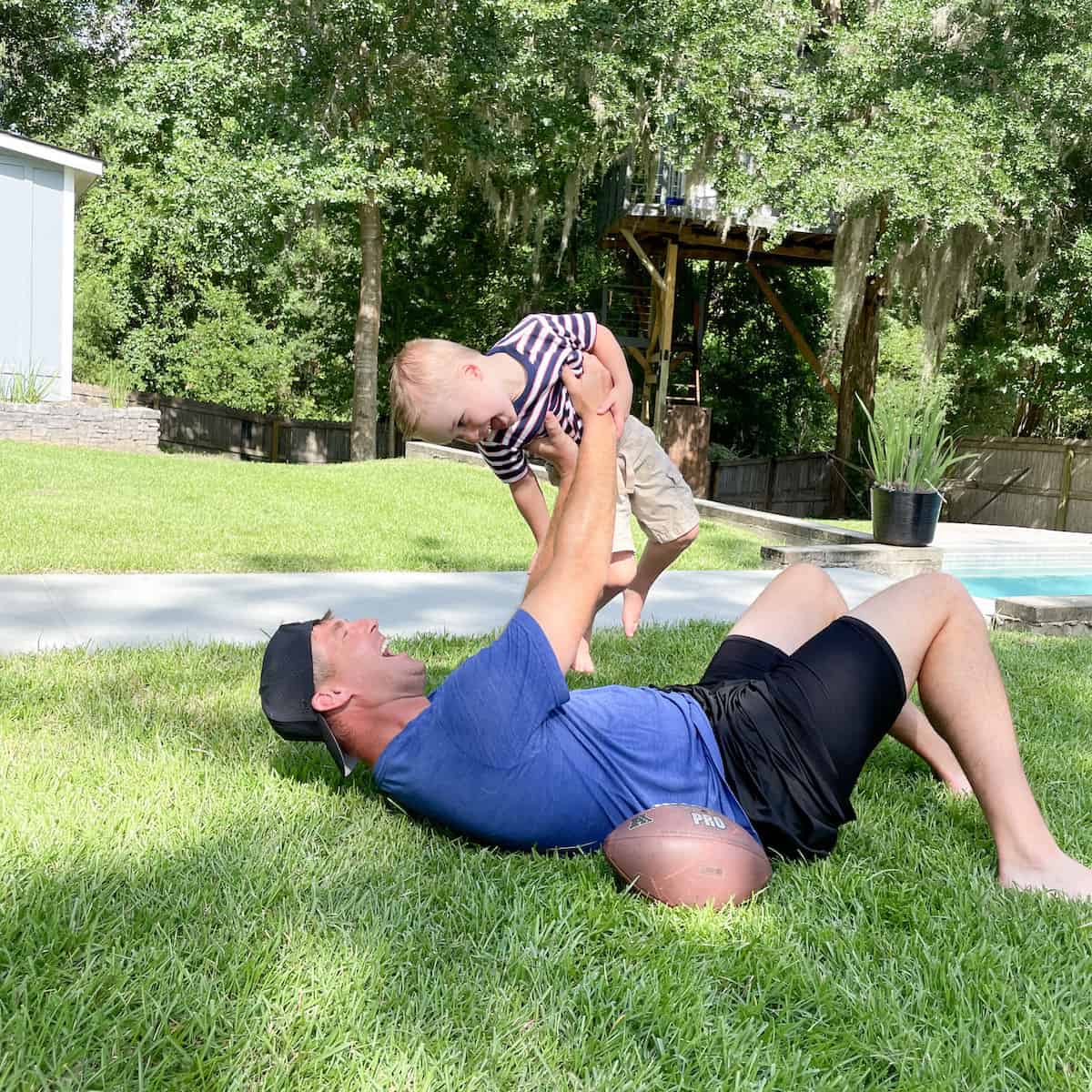 I love you so much! I am honored and greatful to be your dad. I cannot believe you are four years old and it's hard to imagine the world without you in it. Happy Birthday my little tractor boy!
Love,
Daddy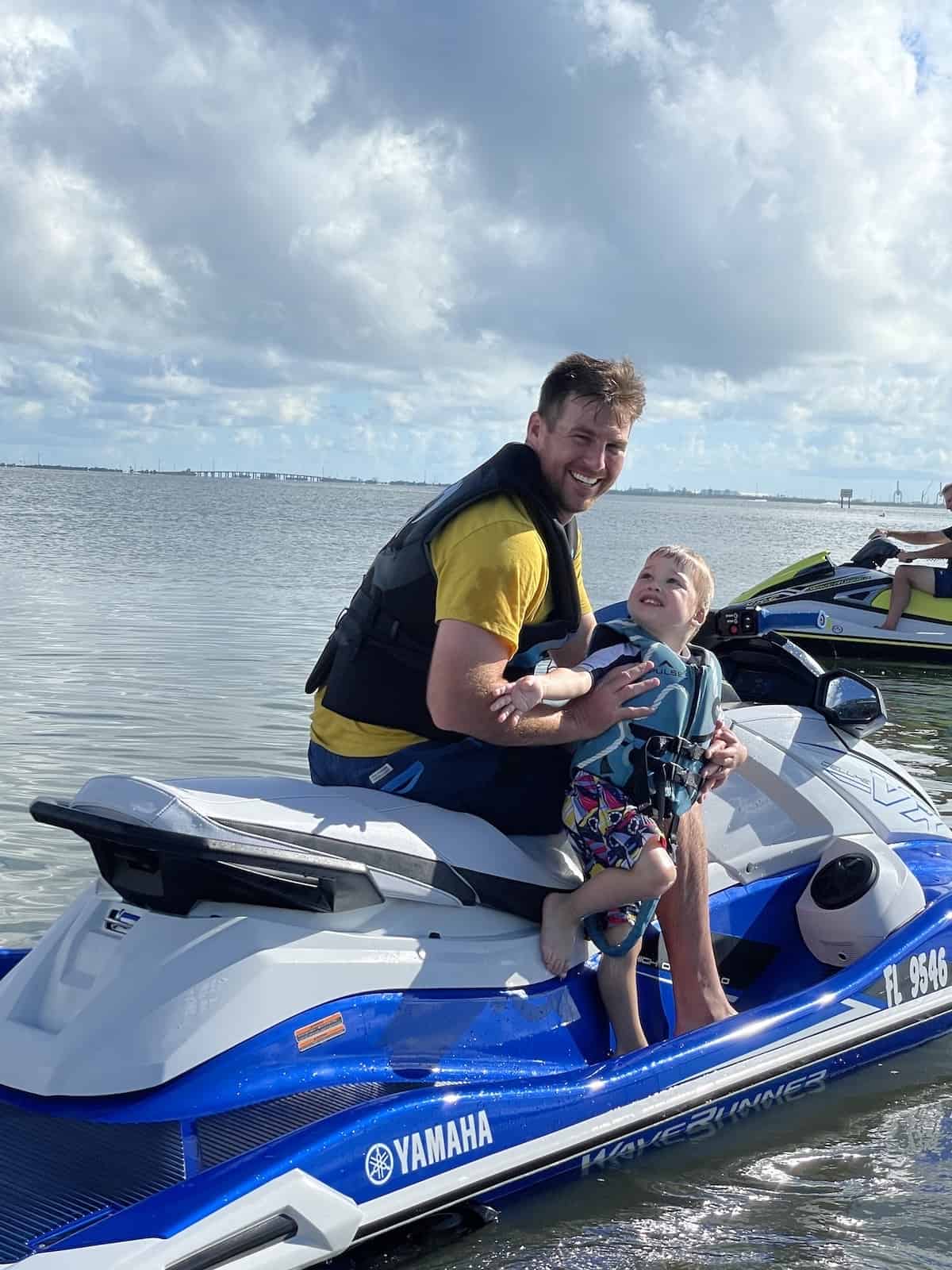 If you've enjoyed reading Spear's Happy 4th Birthday letter from Zach you can also look back on past years birthday letters here: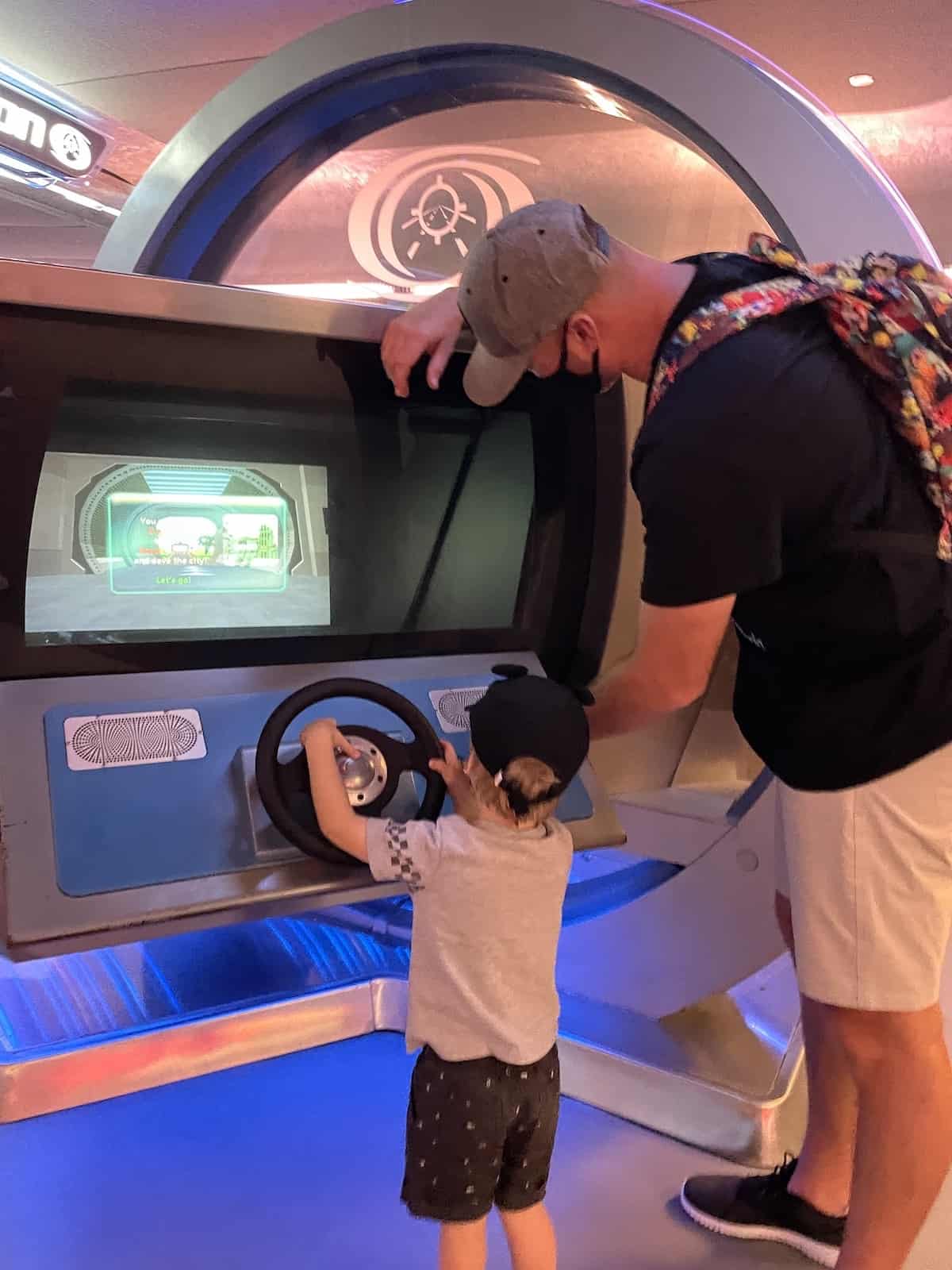 Apparently we take a LOT of pictures of Spear and Zach together! Here are more photos from the time period when Spear was 3 years old leading up to his fourth birthday 🙂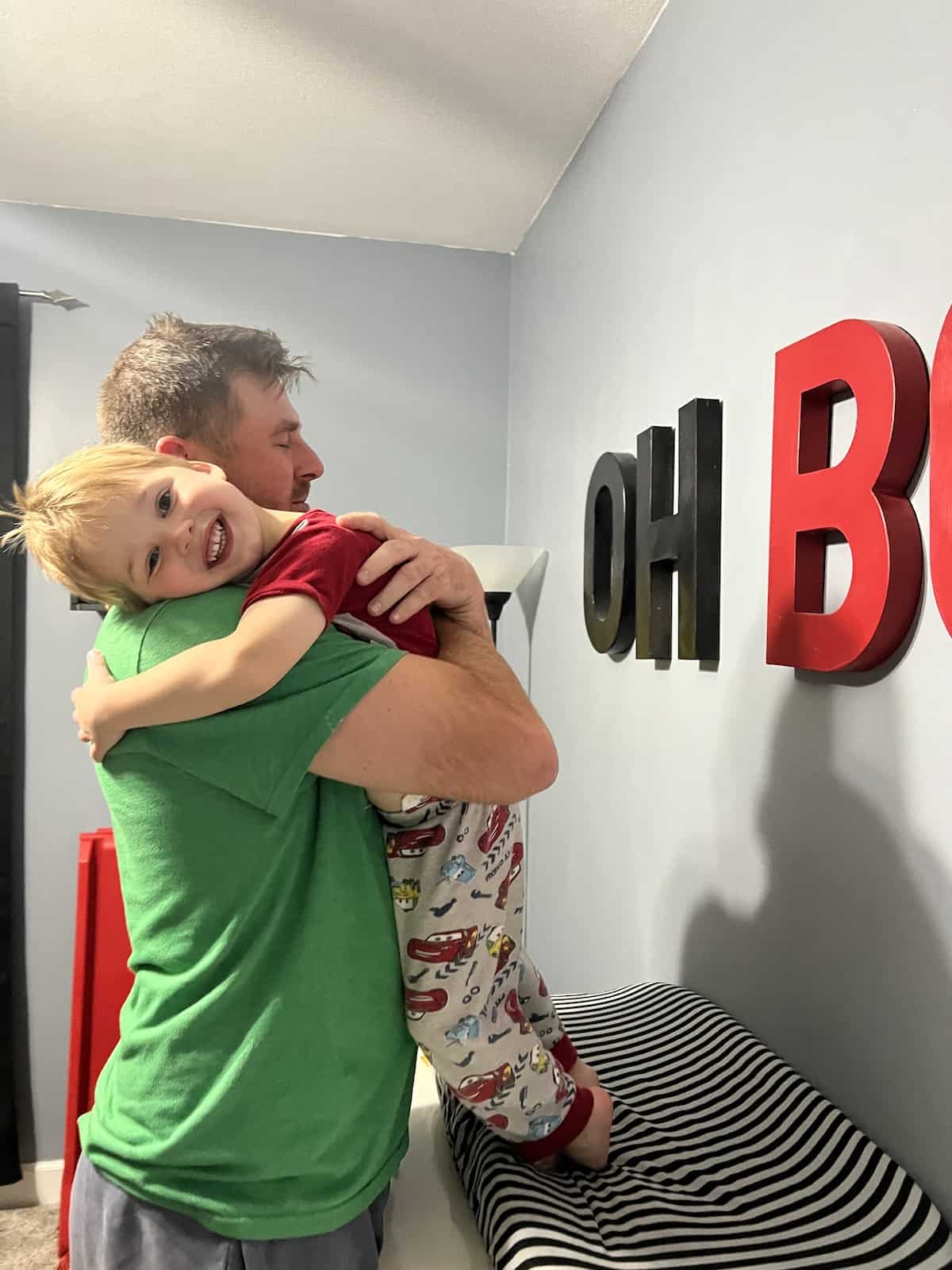 Love these two and the bond they share!