As our kids have gotten older we've transitioned to taking family portraits twice a year. I like to have some in warmer weather and some in cooler weather bc you gotta have those holiday cards, right? 😉 This year for the warm weather session, we opted for spring family photos, which is the perfect time of year! If you're looking for spring family photo ideas, feel free to use these as inspiration!
I am so thankful that YEARS (literally over a decade!) ago we started working with Lindsay from Captured by Colson. She continues to amaze me as a professional portrait photographer and it's been incredible to watch her perfect her craft and to find success in her journey. I love her passion for what she does and our sessions are ALWAYS easy-going and fun with end results we love! I highly recommend finding a professional photographer you trust. It makes a world of difference!
I am never super picky about the location for our family pics (BUT SOMEDAY WE WILL DO DISNEY DANGIT!) and Lindsay always finds some great spots! We went over to some farmland that made a gorgeous backdrop and also had a great pond and dock. All the bright colors of springtime were so lovely and vibrant, and we had a great time!
Disclaimer: post contains affiliate links.
Spring Family Photo Ideas: Planning Outfits
A spring family photoshoot is a great time break out those pastel colors, but don't feel like you have to make everything look like easter eggs! Neutral colors are a great way to make sure everyone's dressed in shades that are flattering (since most people look good in neutrals), but if you want to go full springtime and incorporate different shades of soft pastels, I say go for it! We ended up doing something in between!
I based our family photo outfit ideas all around Britt's look. We got it from a kid's sale and it just looks SO gorgeous on her so I pulled the color scheme from her outfit for the rest of us. It is NOT easy putting looks together for six family members so it's always an adventure and a LOT of returning things that just don't work! In the end, I like that we were able to mix solid colors with patterns!
I do think for our next family portrait session it would be a good idea to have everyone try on their looks and get outside to see how they look in the natural light, as that's the best way to make sure everything's going to look good. For example, I feel like Tess's dress is super cute but washed her out in the sun and I didn't realize that when she tried it on inside, ya know?
The BIGGEST success about this session though – hiding Spear's hair! If you read this post about the day Spear cut his own hair then you'll know that the hair situation happened exactly one week prior to our pictures. Slightly stressful.
Thankfully I was able to find this adorable hat that went perfectly with our outfits and the Etsy shop owner was super sweet to rush ship it for me!
Zach is also super pro at perfecting the comb over look for Spear and it's c-razy that you literally cannot even tell AT ALL in any of these pictures! I meant to take a family pic of the hair in it's shaved glory but we totally forgot! Btw if you're on the hunt for adorable kid hats…here's where I bought Spear's hat for this spring photoshoot session!
Spring Family Photo Ideas: Kids
It is really important to me to always get individual as well as one on one photos of the kids with each of us. You ALWAYS hear about how youngest siblings don't have any pictures of them by themselves and I highly value making sure each of my kids feels SEEN as an individual and that they each feel connected to each of us as individuals and share their own individual relationship with us as THEIR parents – not just as the full family unit.
I probably, most definitely, overthink this whole thing but it's so nice having pics of the kids solo at each session and Lindsay is awesome at always making sure we get enough of every kid and each kid with each of us too. She "gets it" and I love and appreciate that so much!
Kye
YES I KNOW. Kye is literally about to catch, and then quickly pass, me in height. UGH. He jokes all the time that he doesn't want people to think I'm his girlfriend haha
He's really growing up and making that change from boy to young man and looking more and more like his daddy everyday too!
If you're putting together family outfits…here's a link to Kye's shirt and to his pants too (he has these pants in like every color – they are my fav on him!)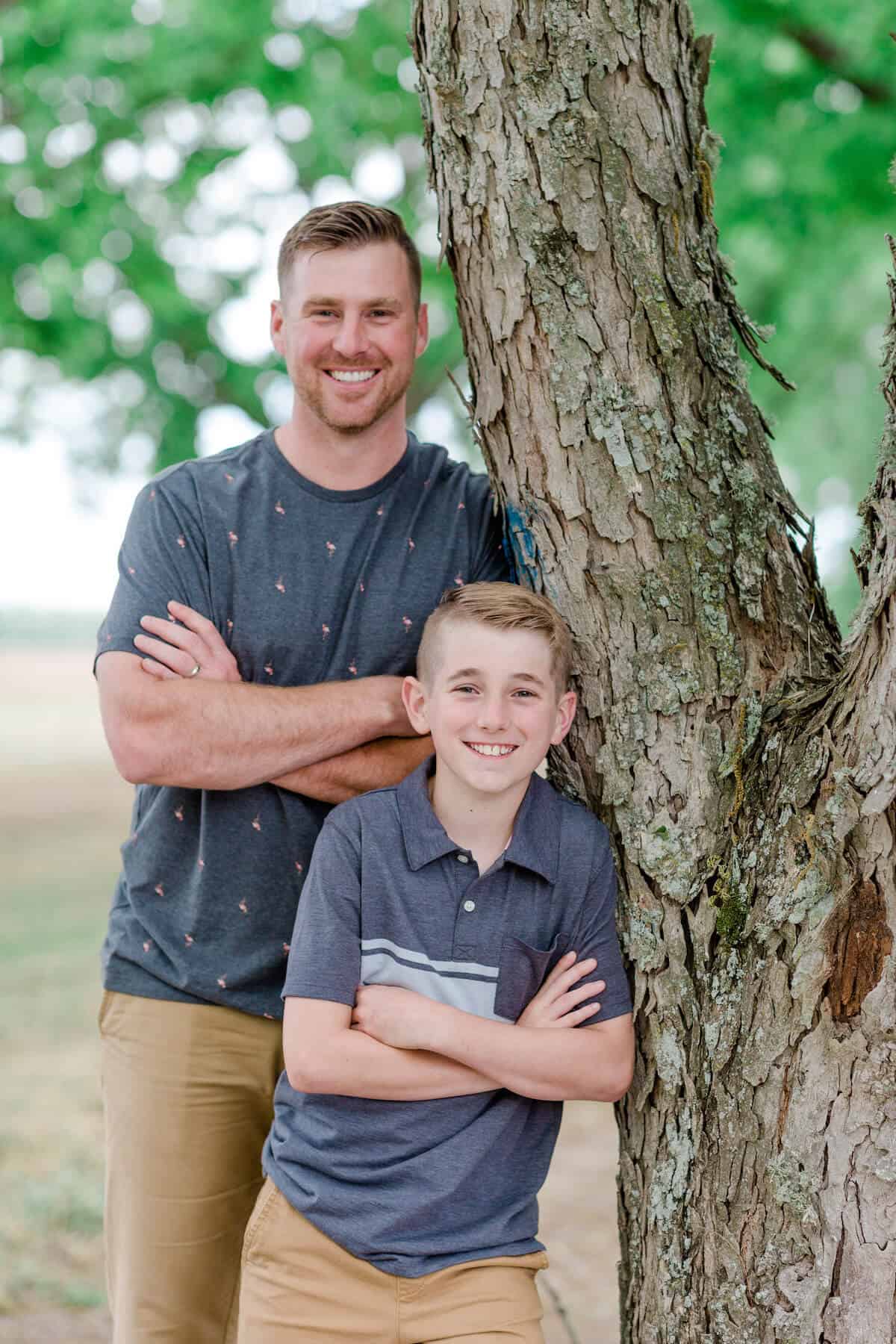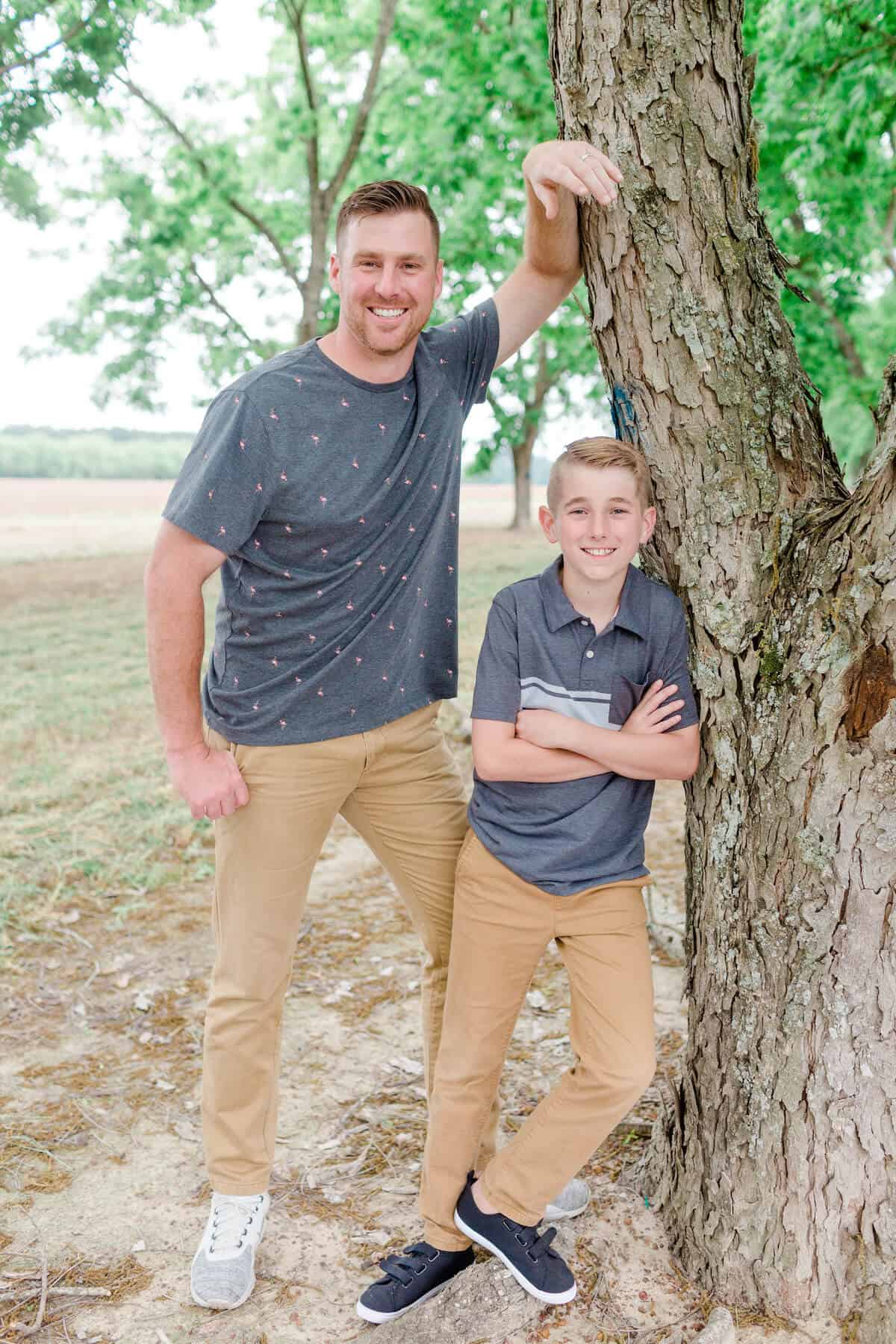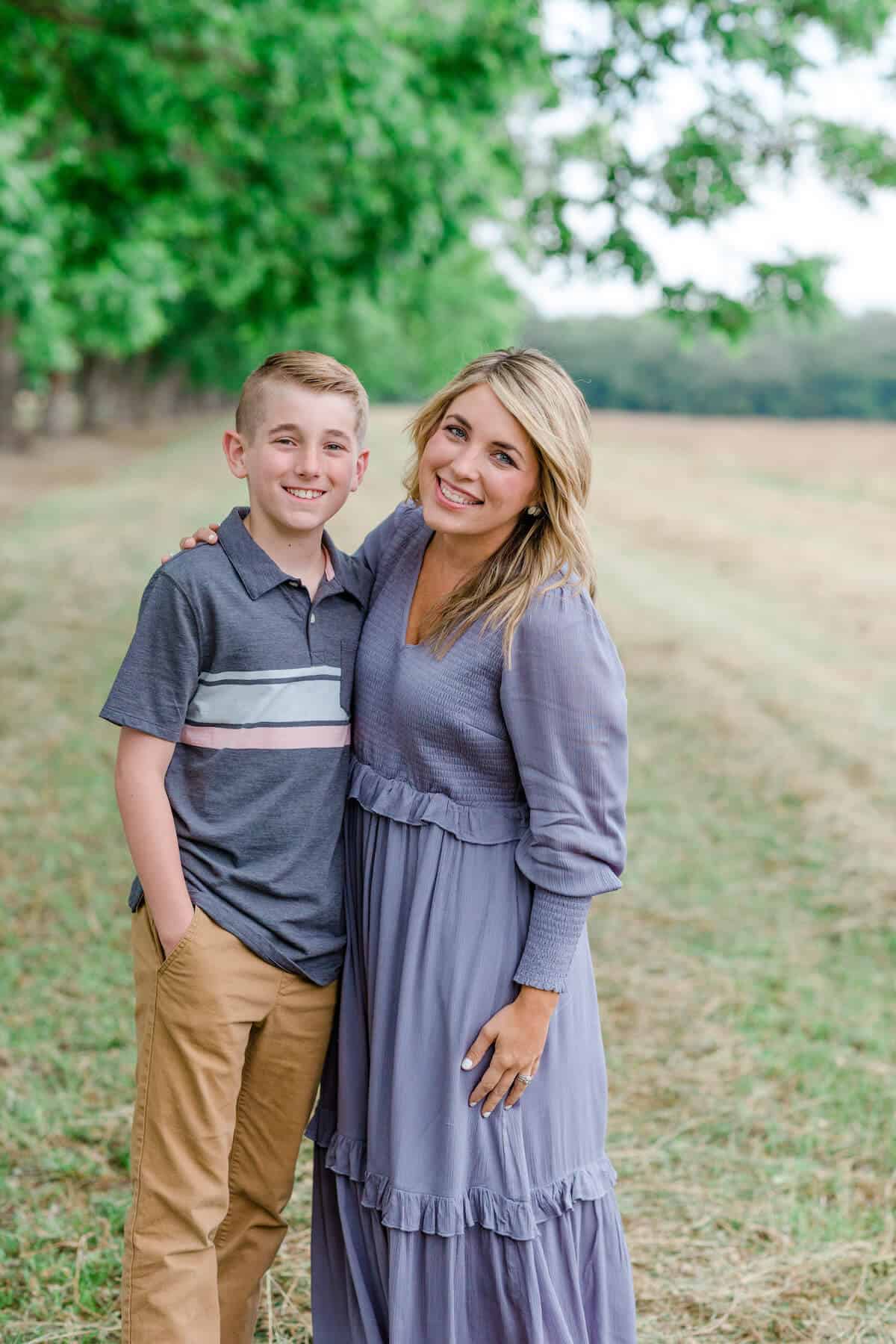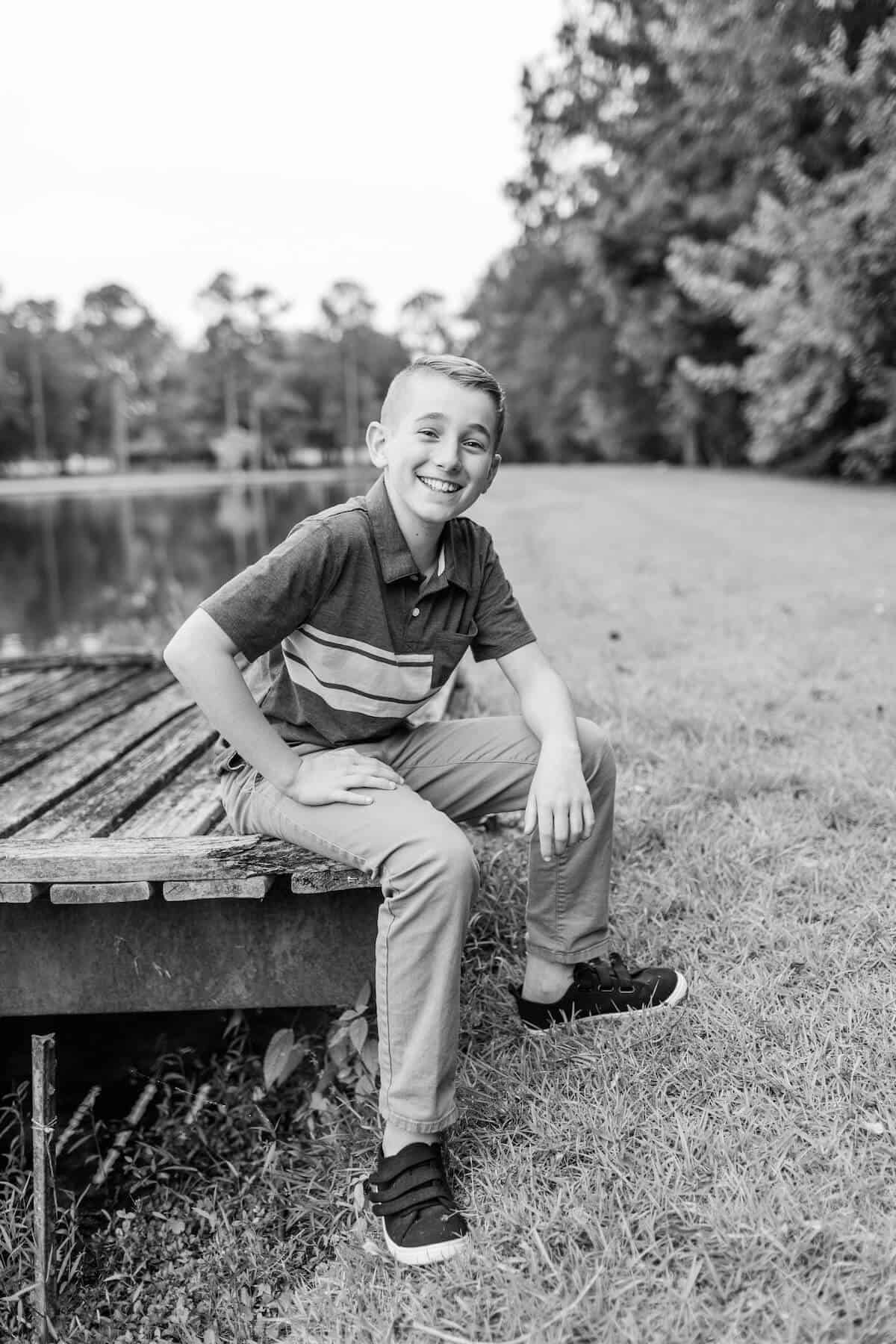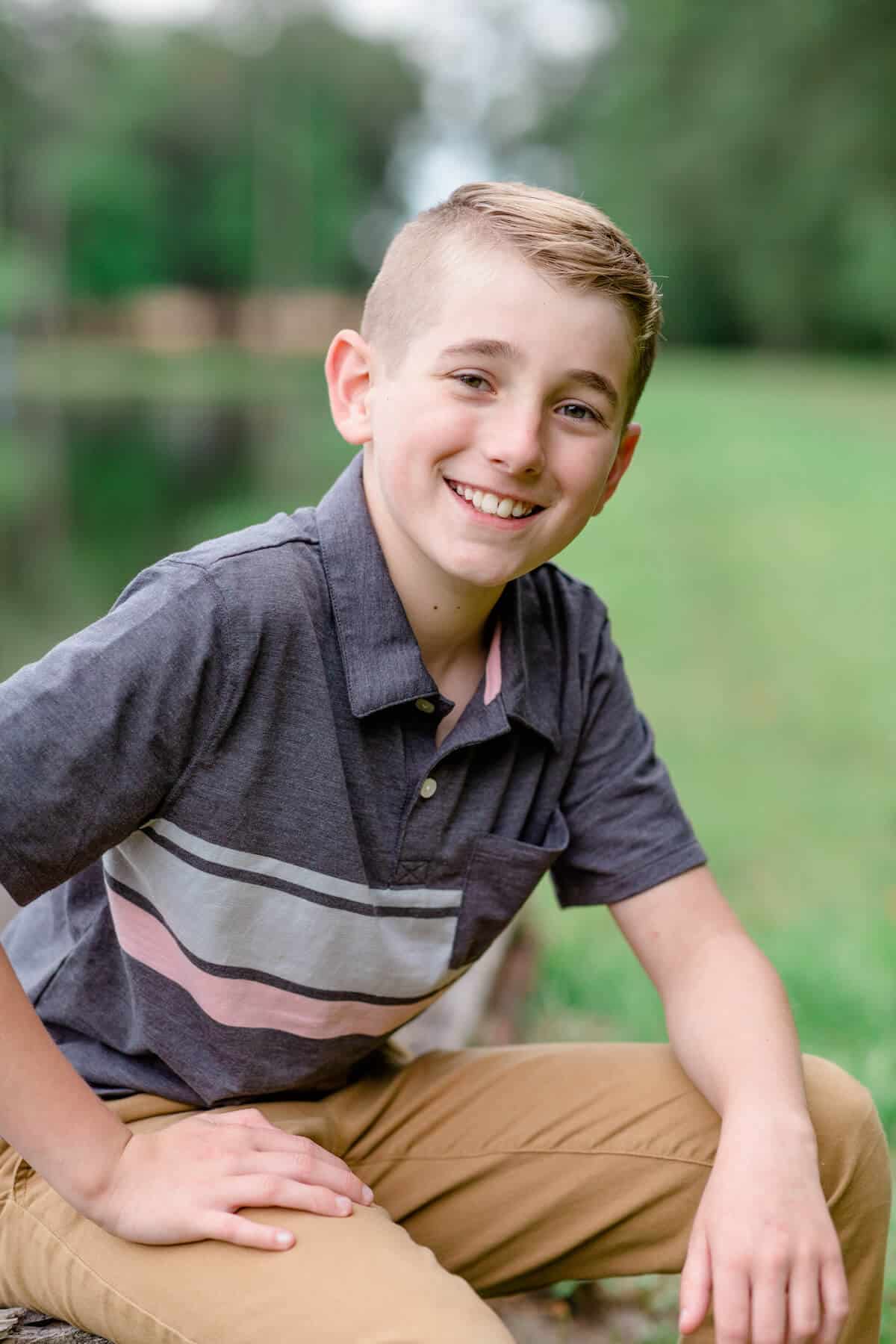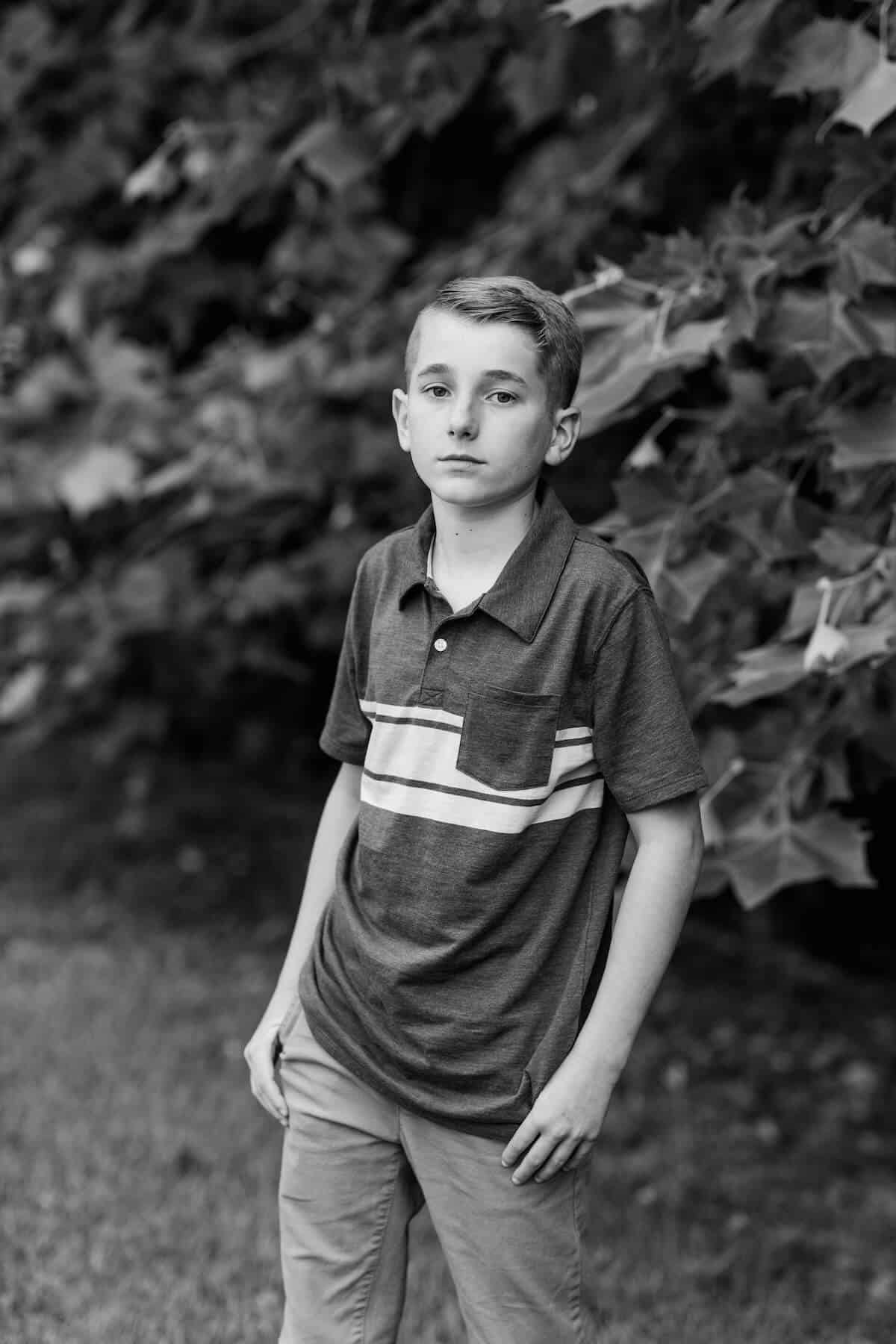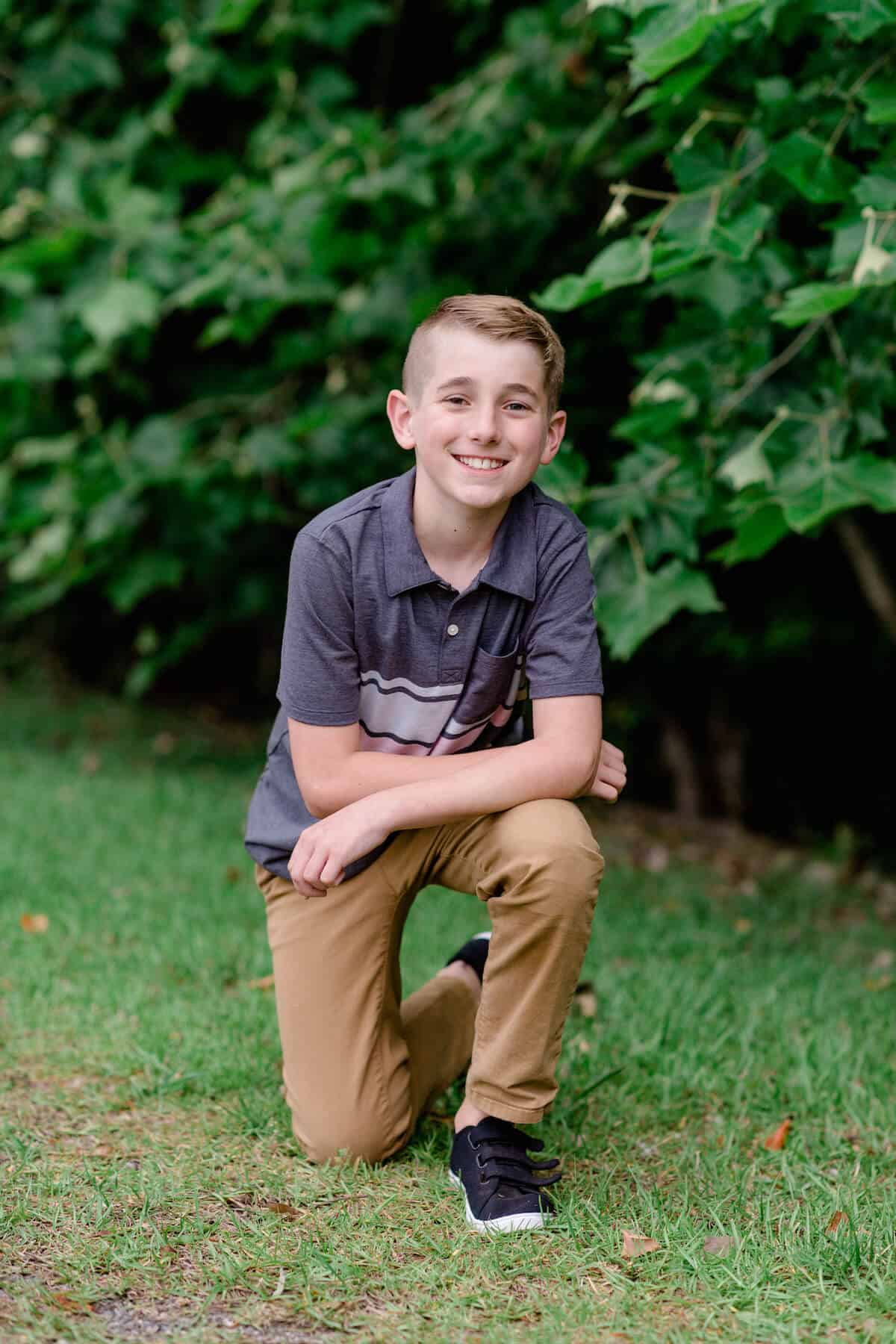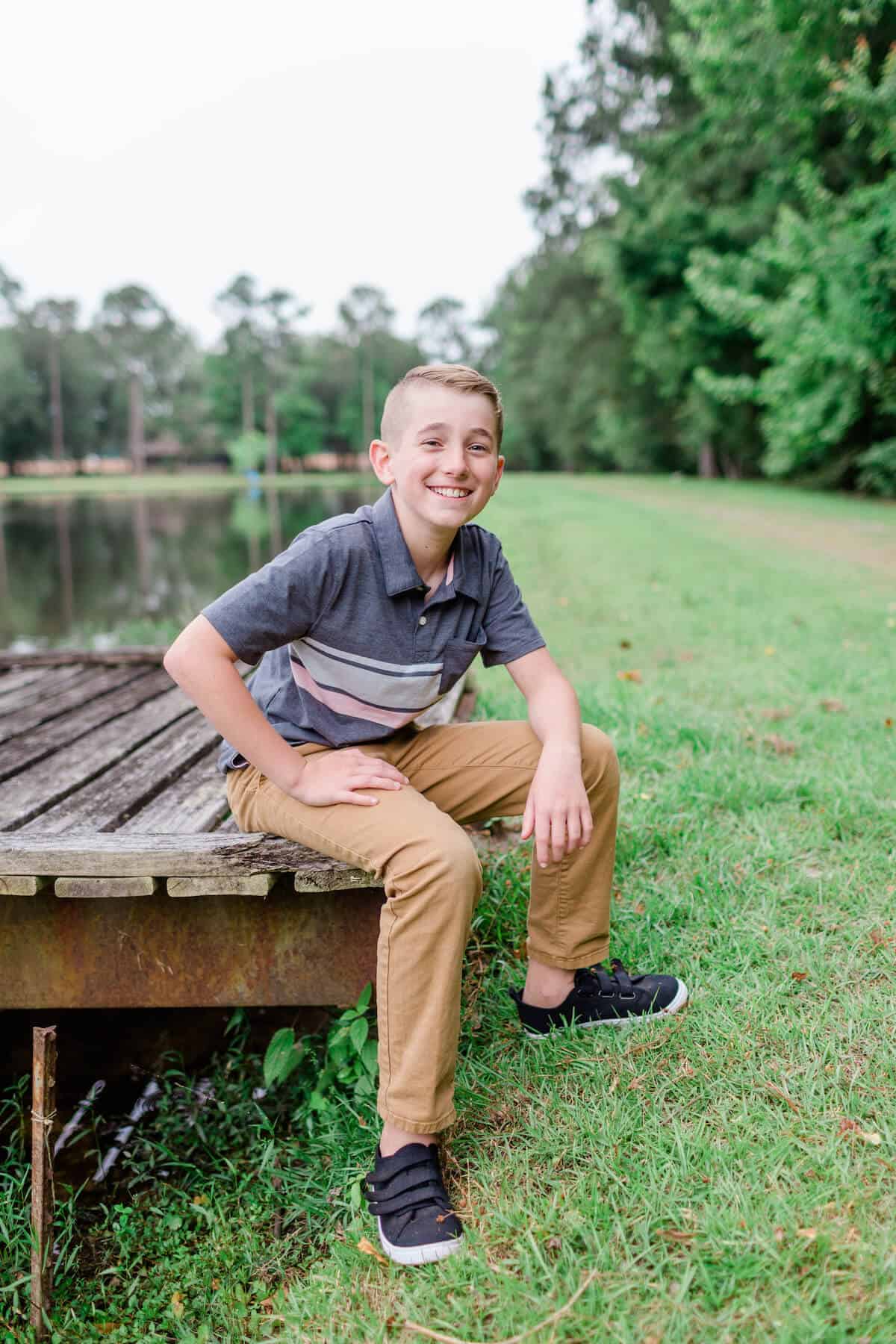 Britt
I had this friend growing up and when we'd have sleepovers we'd wake up in the morning and she'd wake up pretty. I woke up with crazy wild morning hair and she'd look ready to walk out the door for the day right when she opened her eyes. That is exactly how Britt is. She is stop in your tracks pretty every time she wakes up!
Our pictures last fall were my favorites of Britt ever but these are def not far behind! I get compliments a lot on her confidence and I hope it's something she always carries with her as she enters into these tender pre-teen years. She loves her accessories and I did convince her to remove the shell necklace for pics but okayed a scrunchie 😉
As mentioned previously, her outfit is from a used kids consignment sale. Her headband is linked here!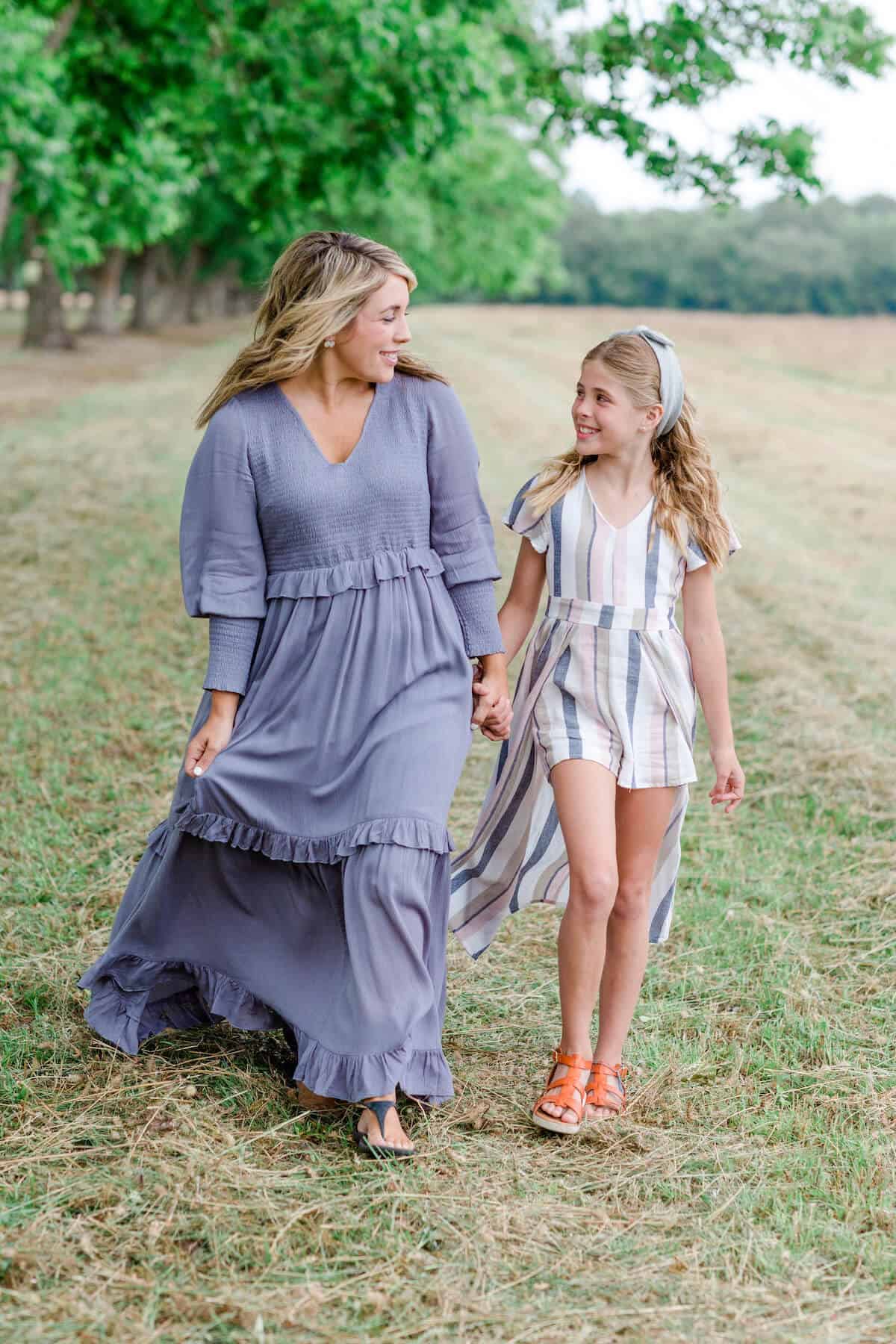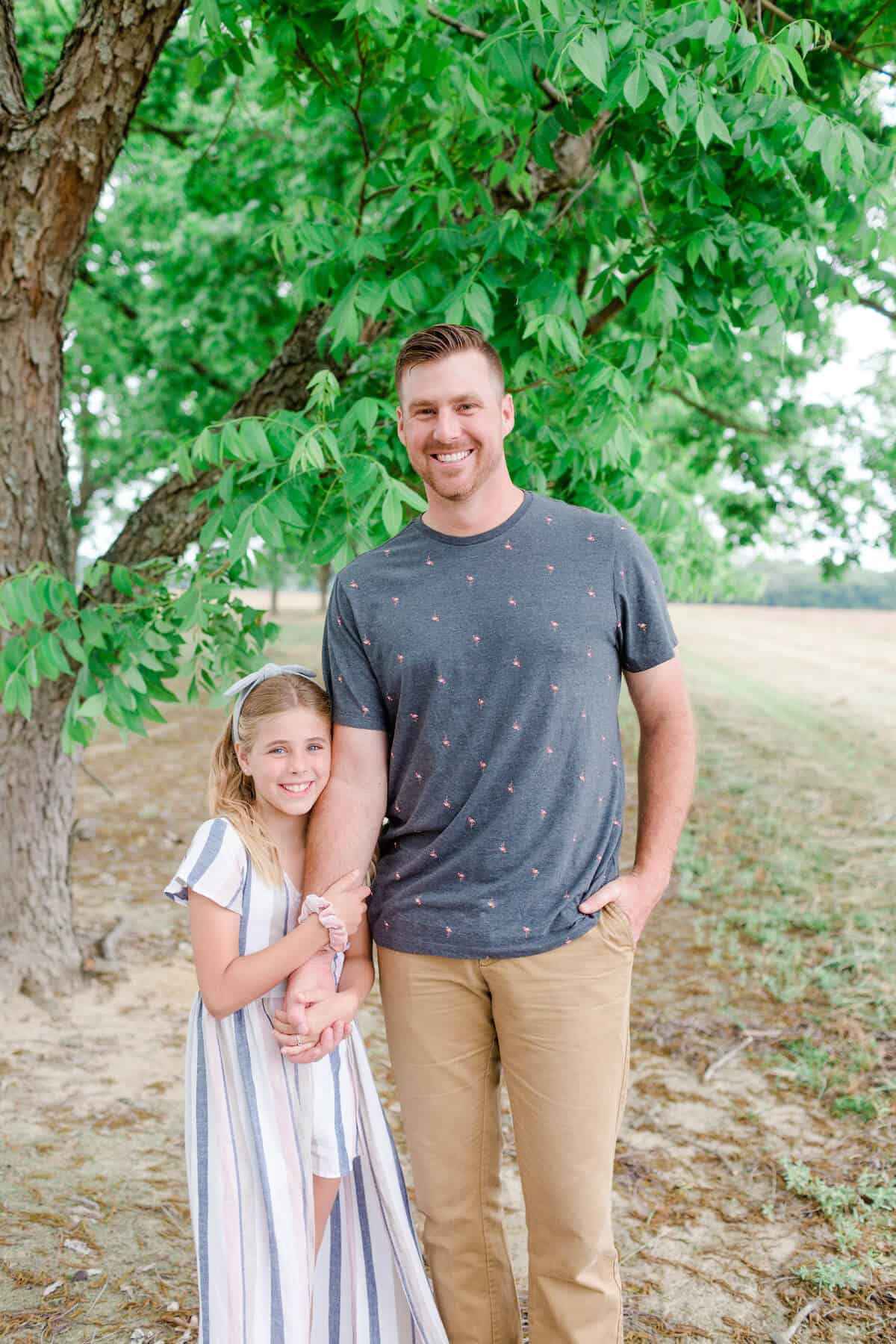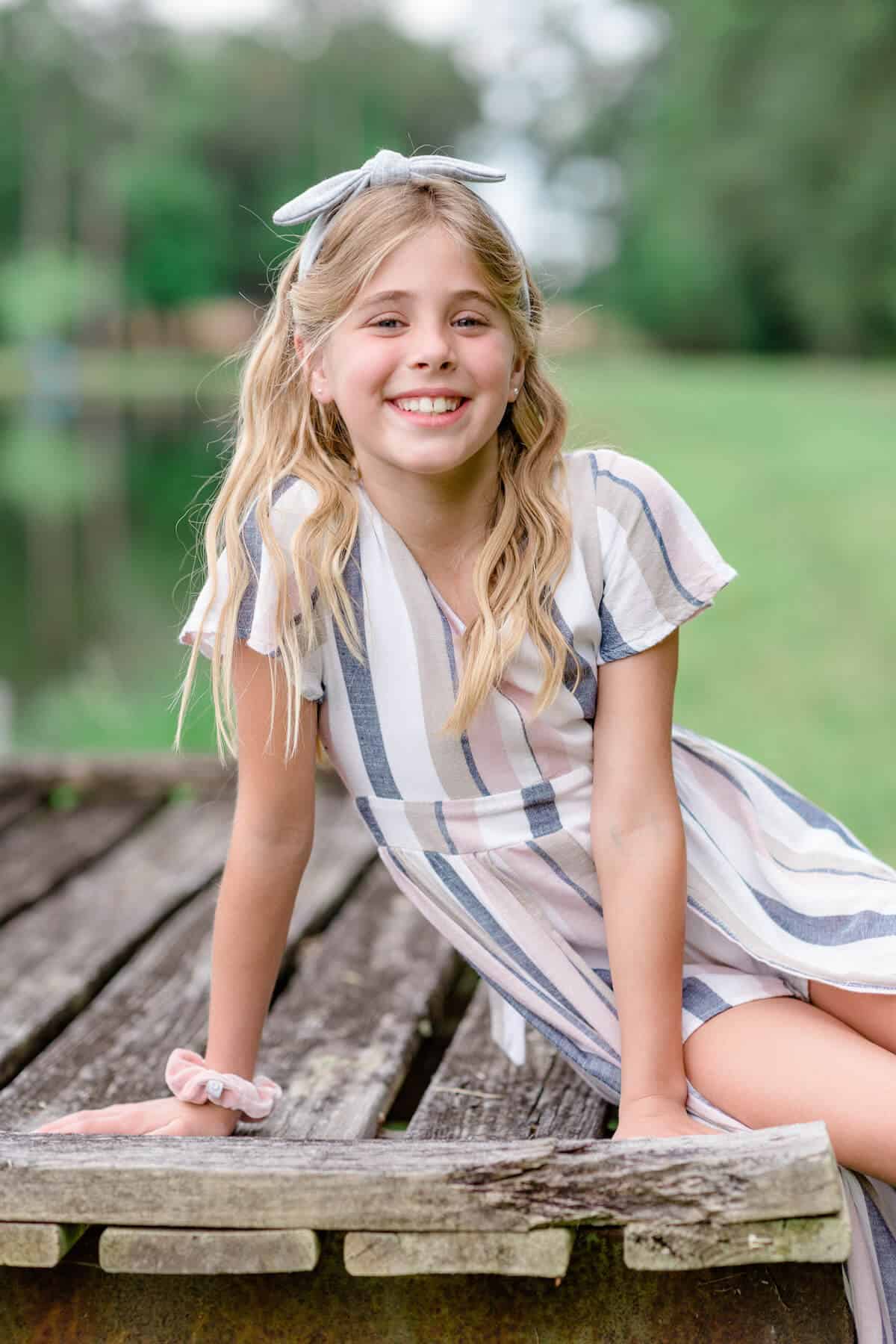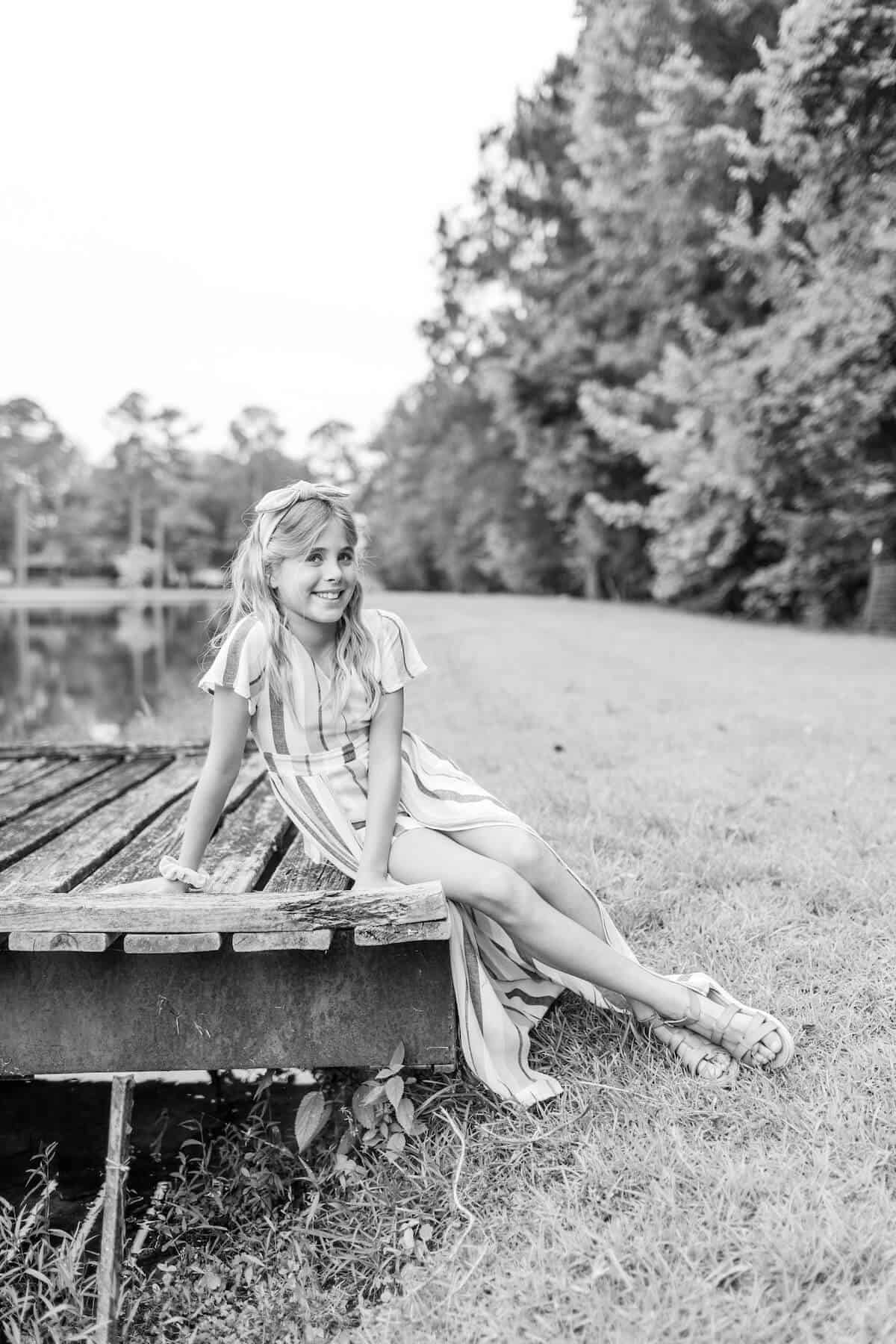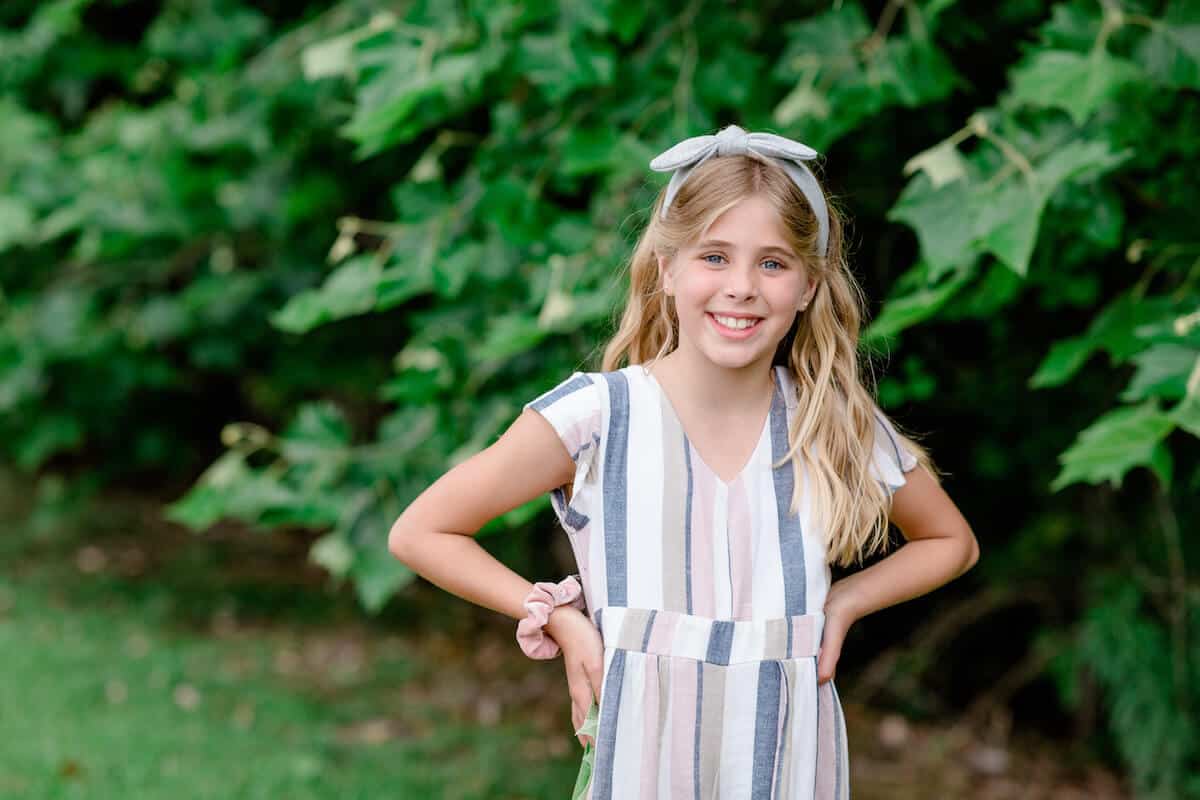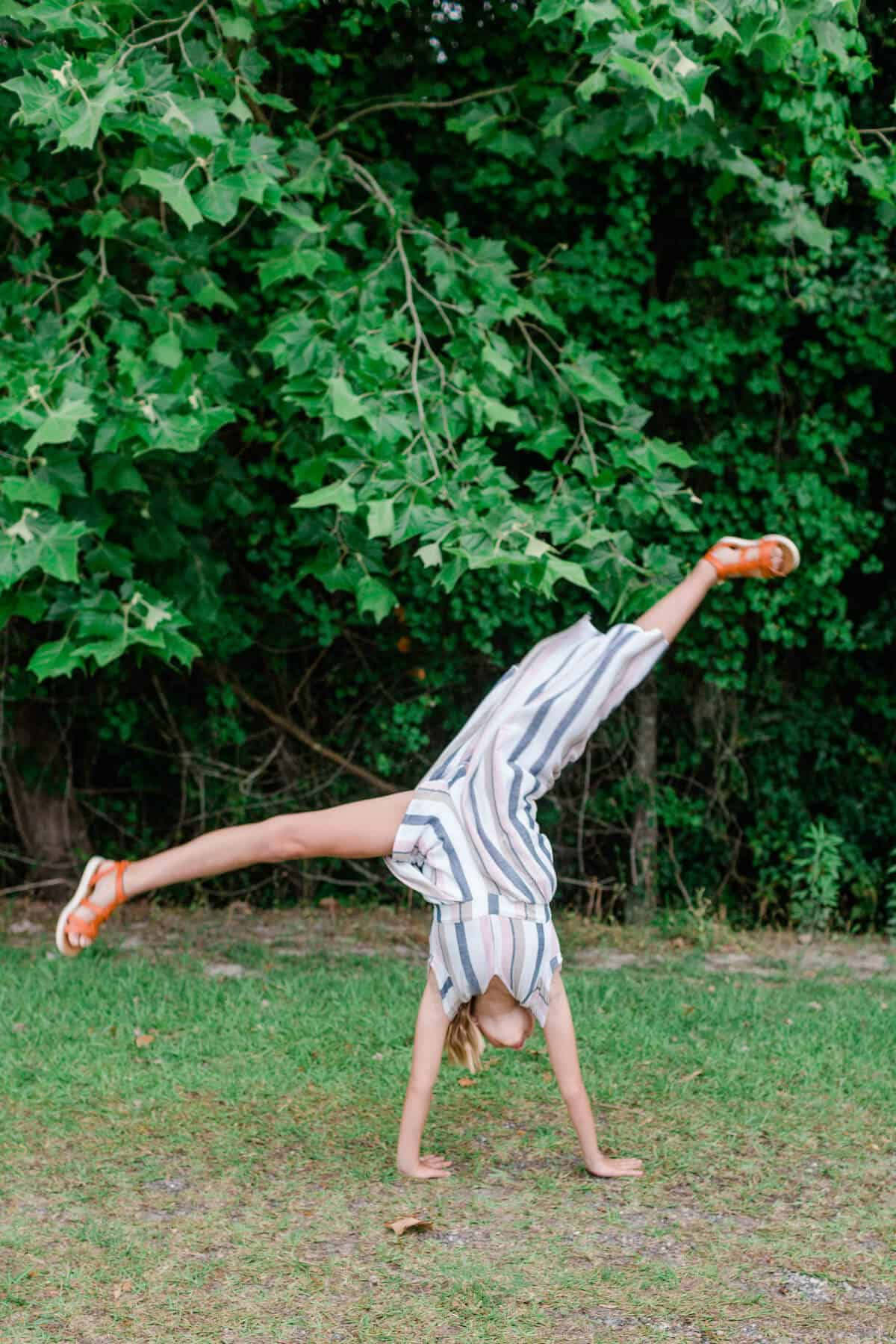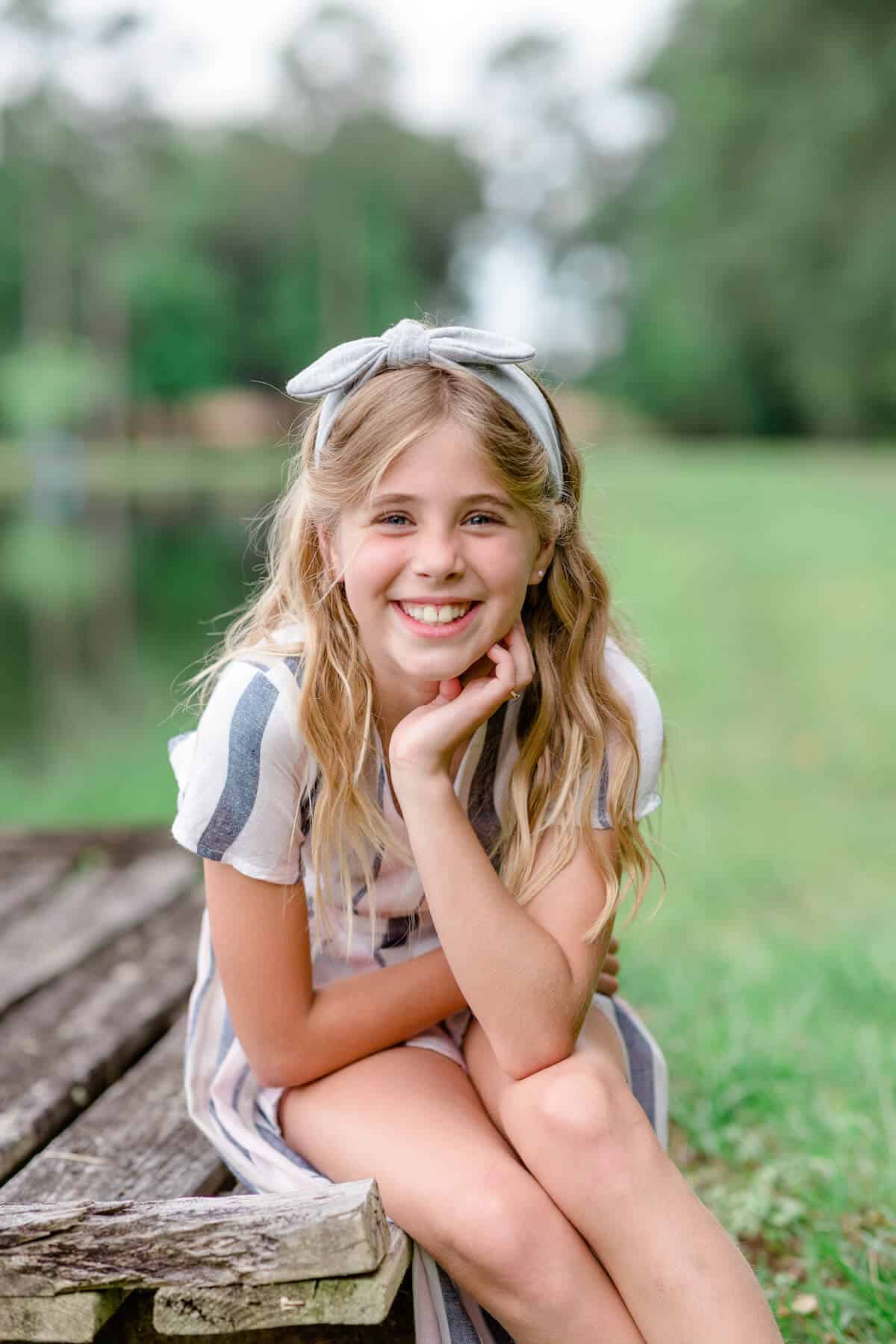 Tess
Tess has changed SO MUCH since our fall family pictures. It's INSANE. As I sit writing this post in August (3 months after these photos were taken) she's only continued to change more! It's amazing to watch her blossom and I love how her personality continues to shine more and more.
It's also so neat to look back on past photo sessions when Britt had THE SAME SMILE as Tess currently has! The little missing teeth and new teeth coming in. It's one of those precious stages of childhood and I'm so thankful to have these moments captured forever with my little girls.
You can see Tess's dress here!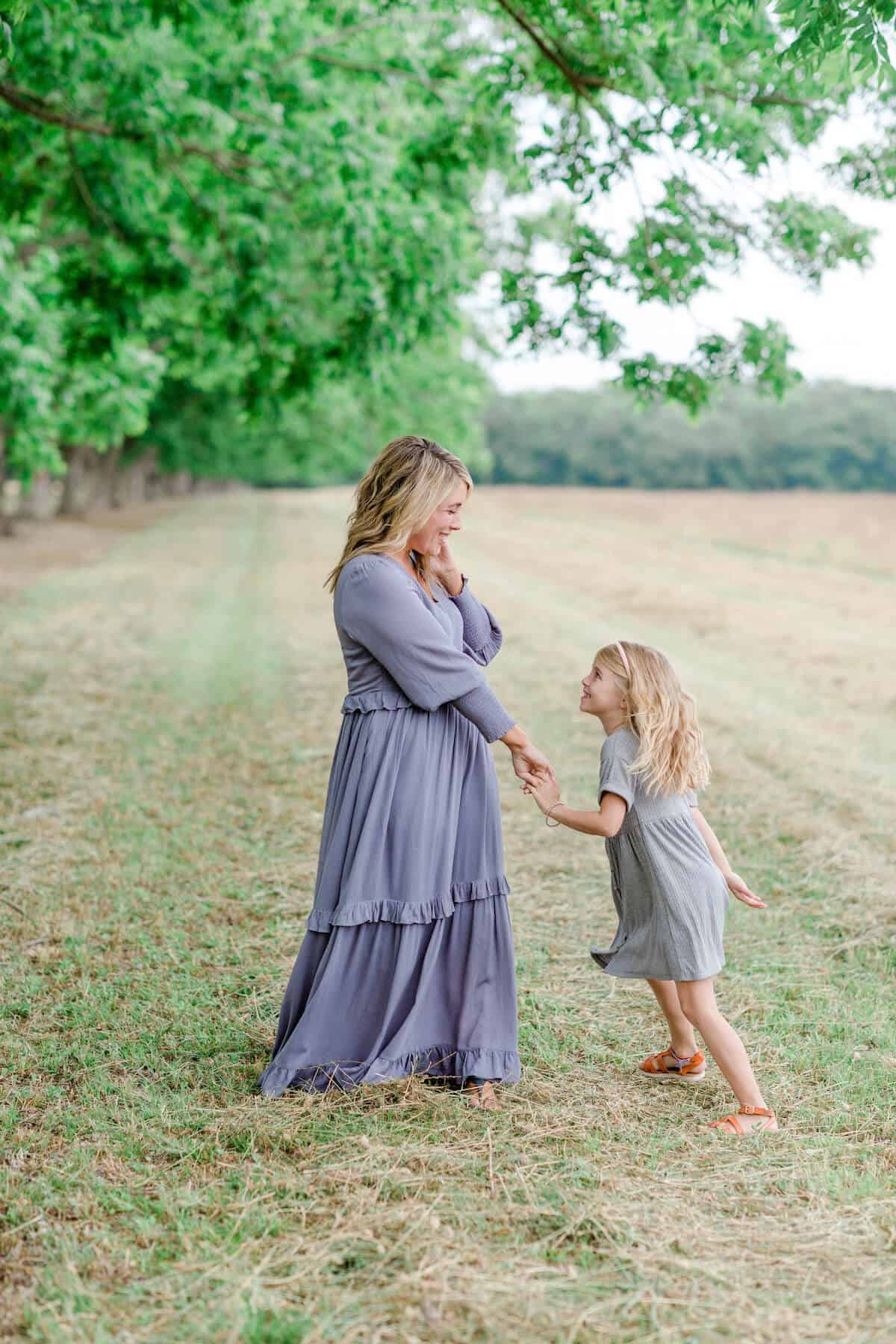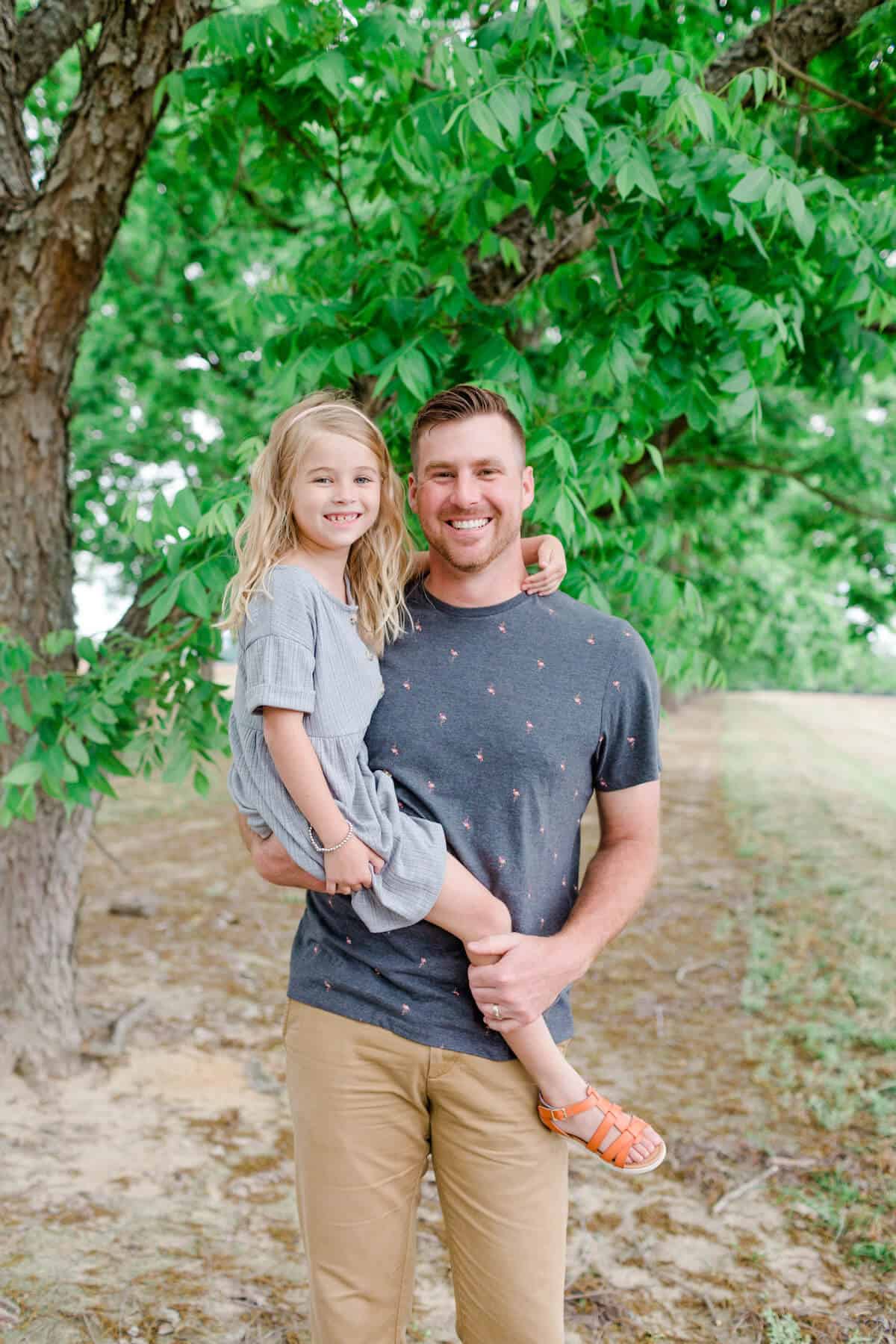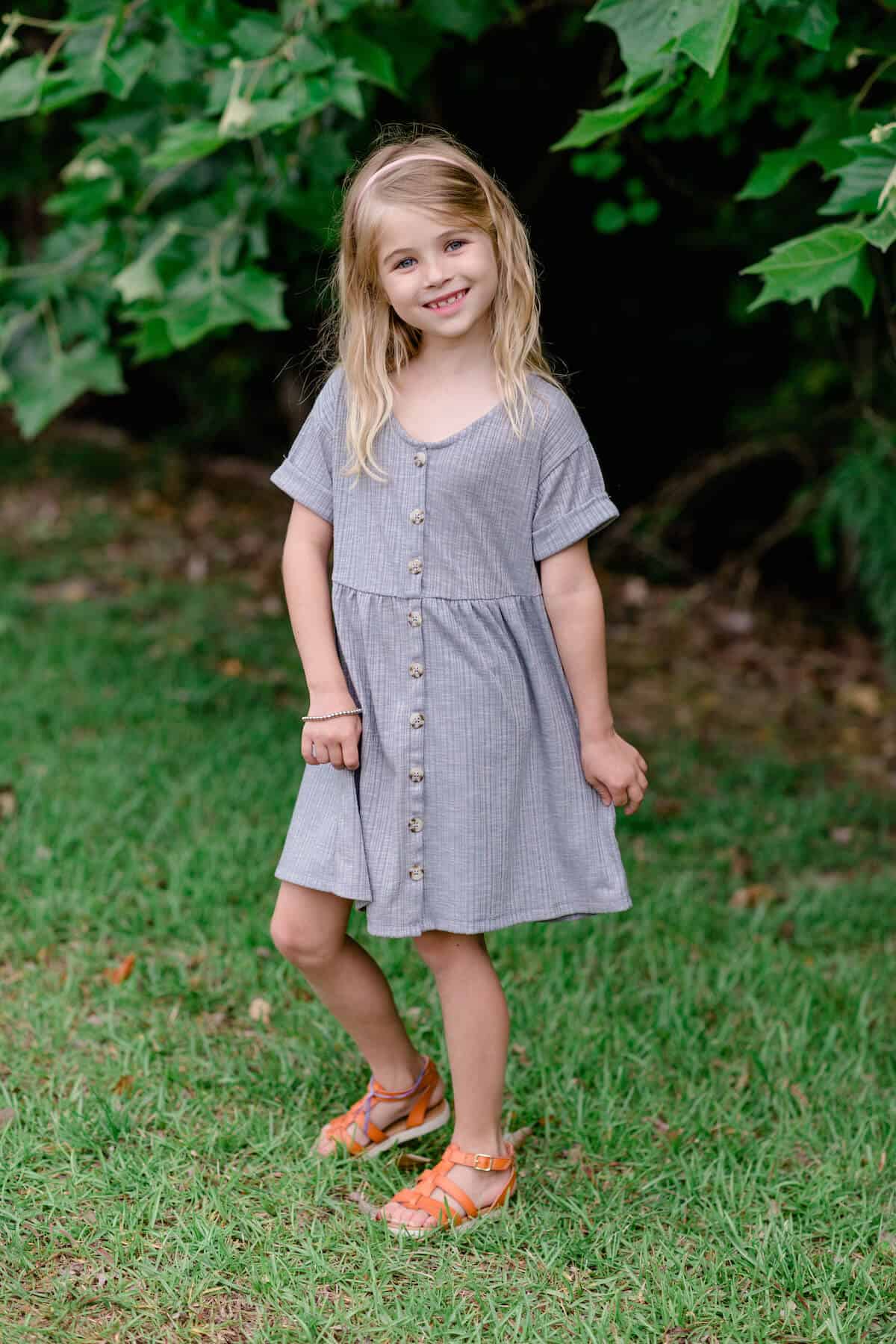 Spear
We are very, very quickly reaching the stage of family photo sessions where we don't need any on hand helper to get the kids to do their cute smiles and stand still. ALWAYS appreciate when G-Mama is able to come with us to these sessions!
He did SO great for this session and Daddy is the real VIP for covering that bald spot 😉 This hat didn't hurt either! This is also the link for his shirt (we already owned the shorts!)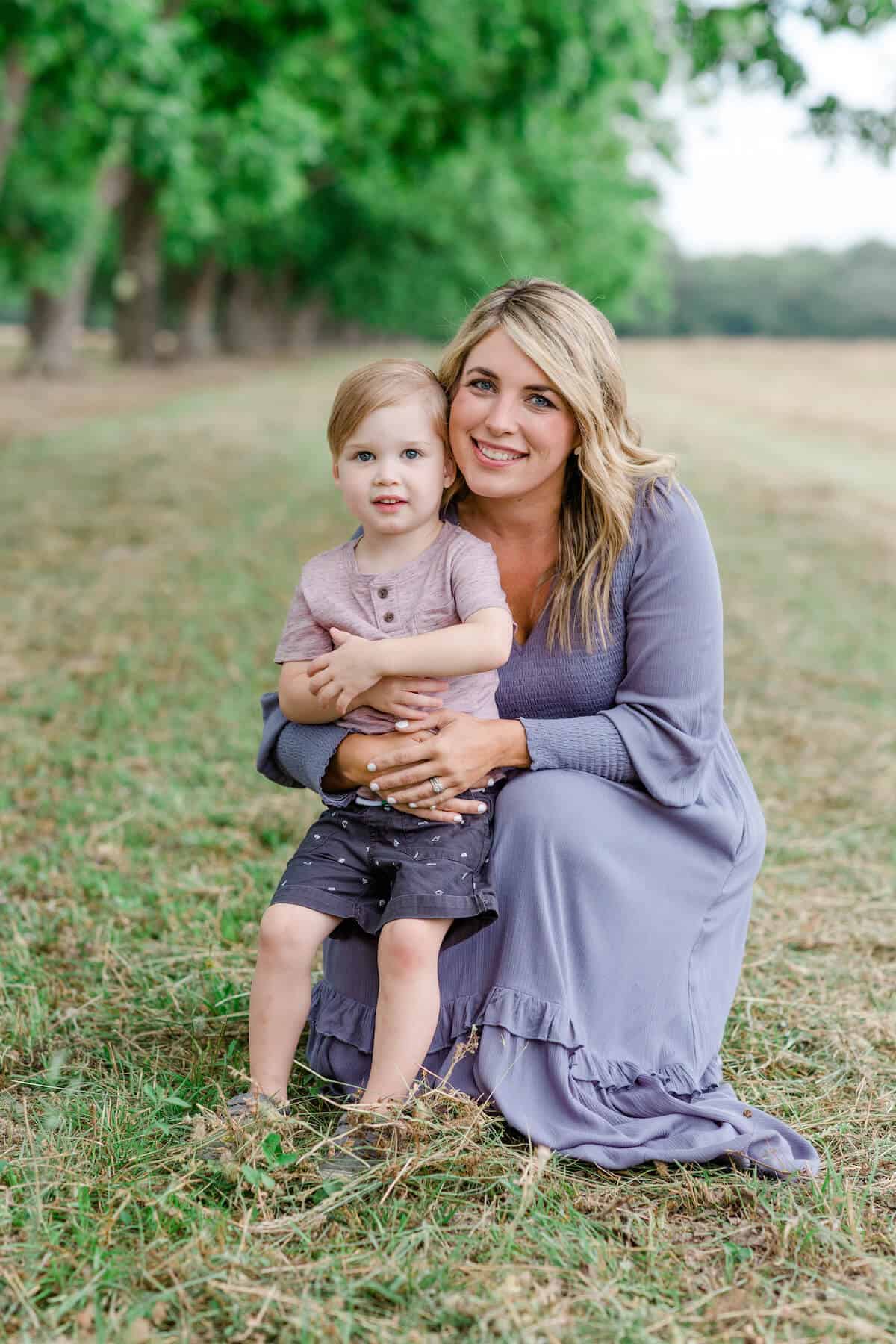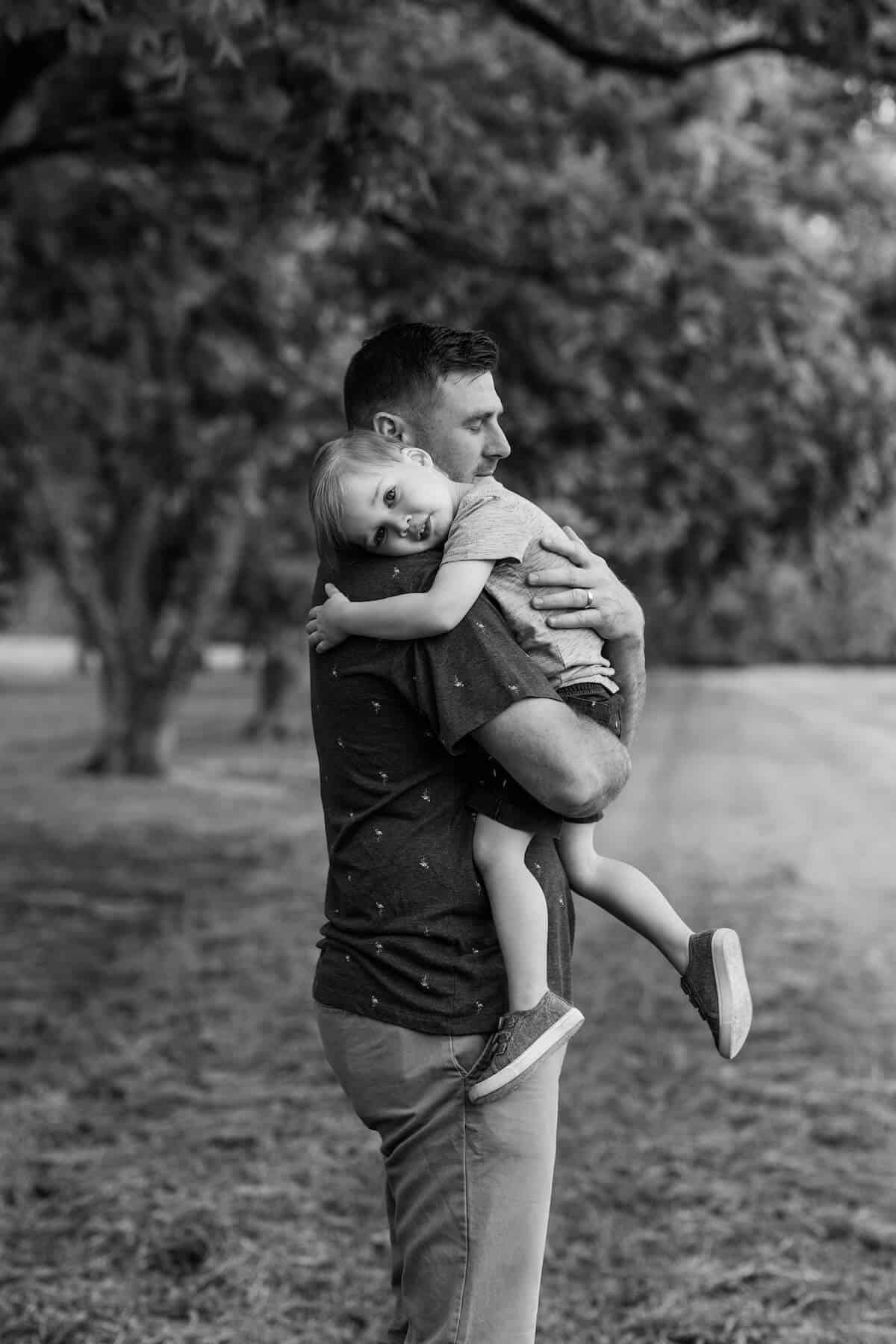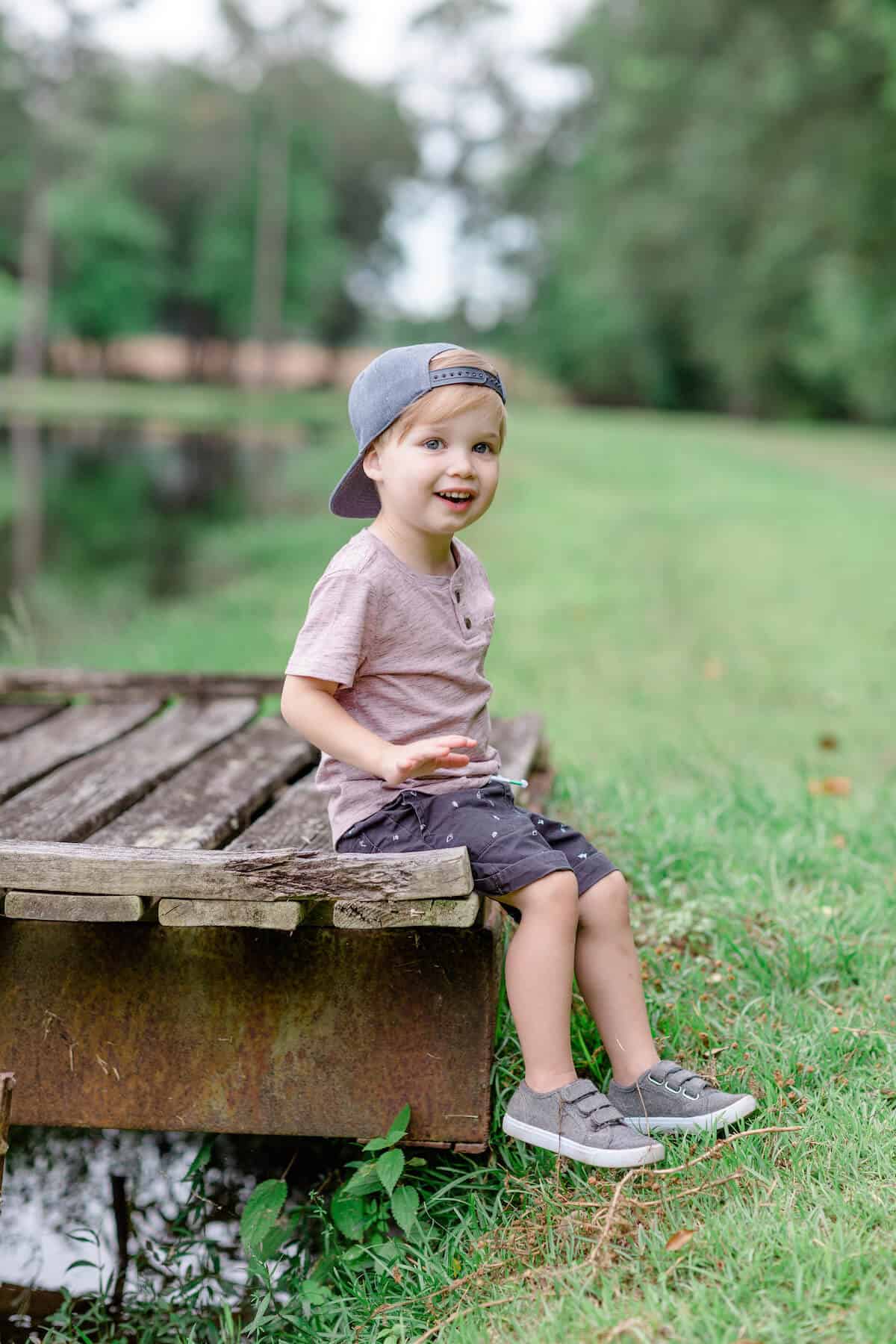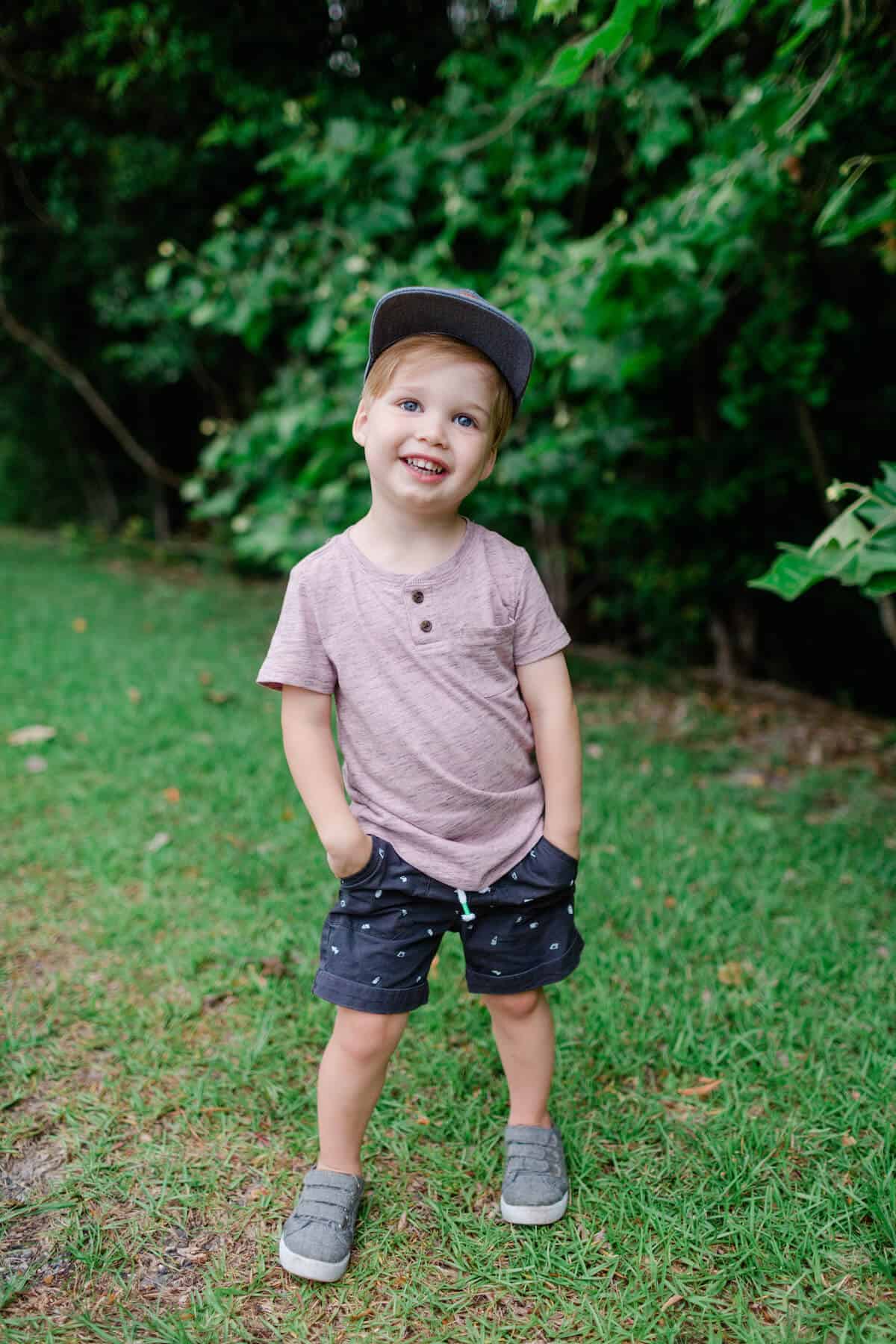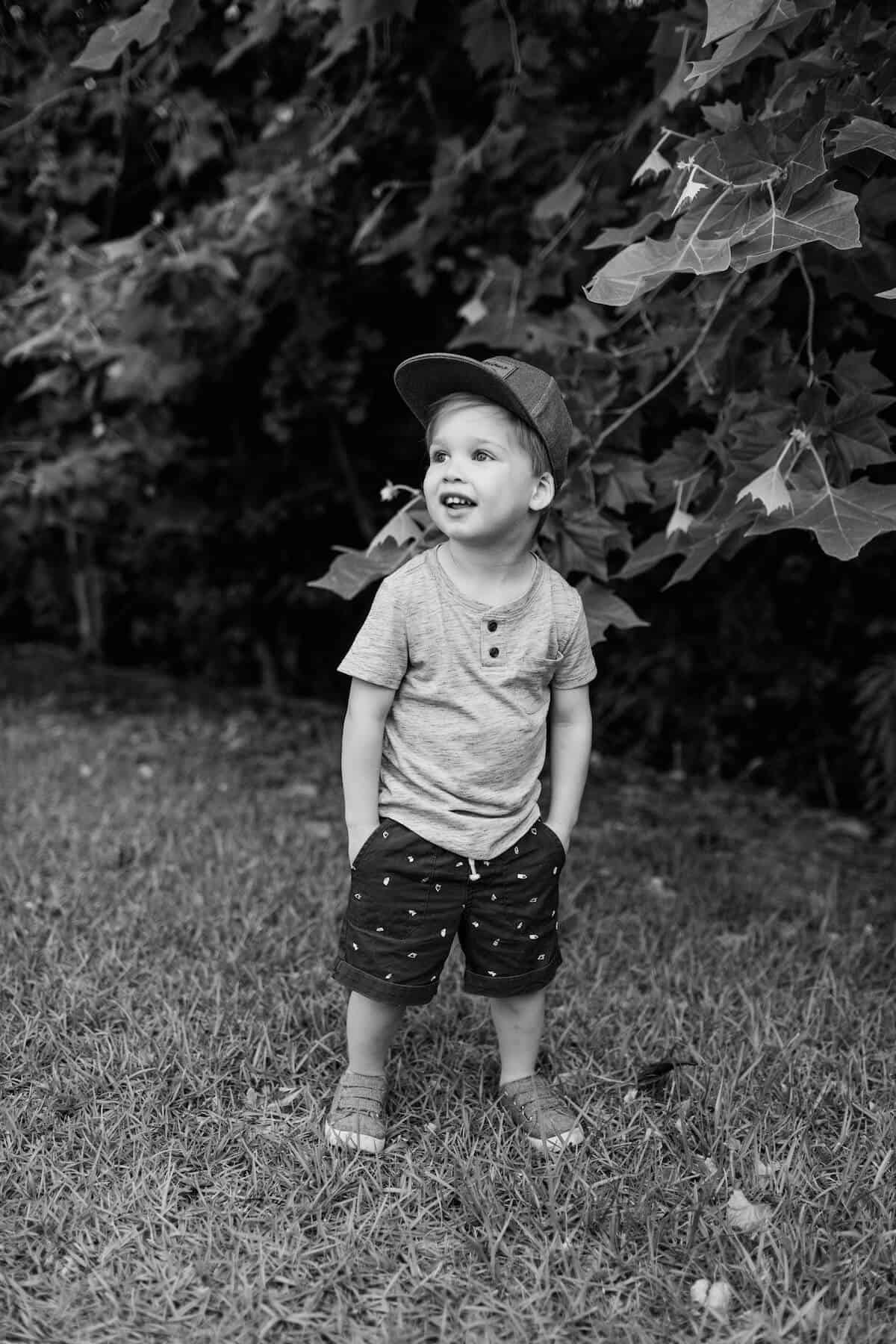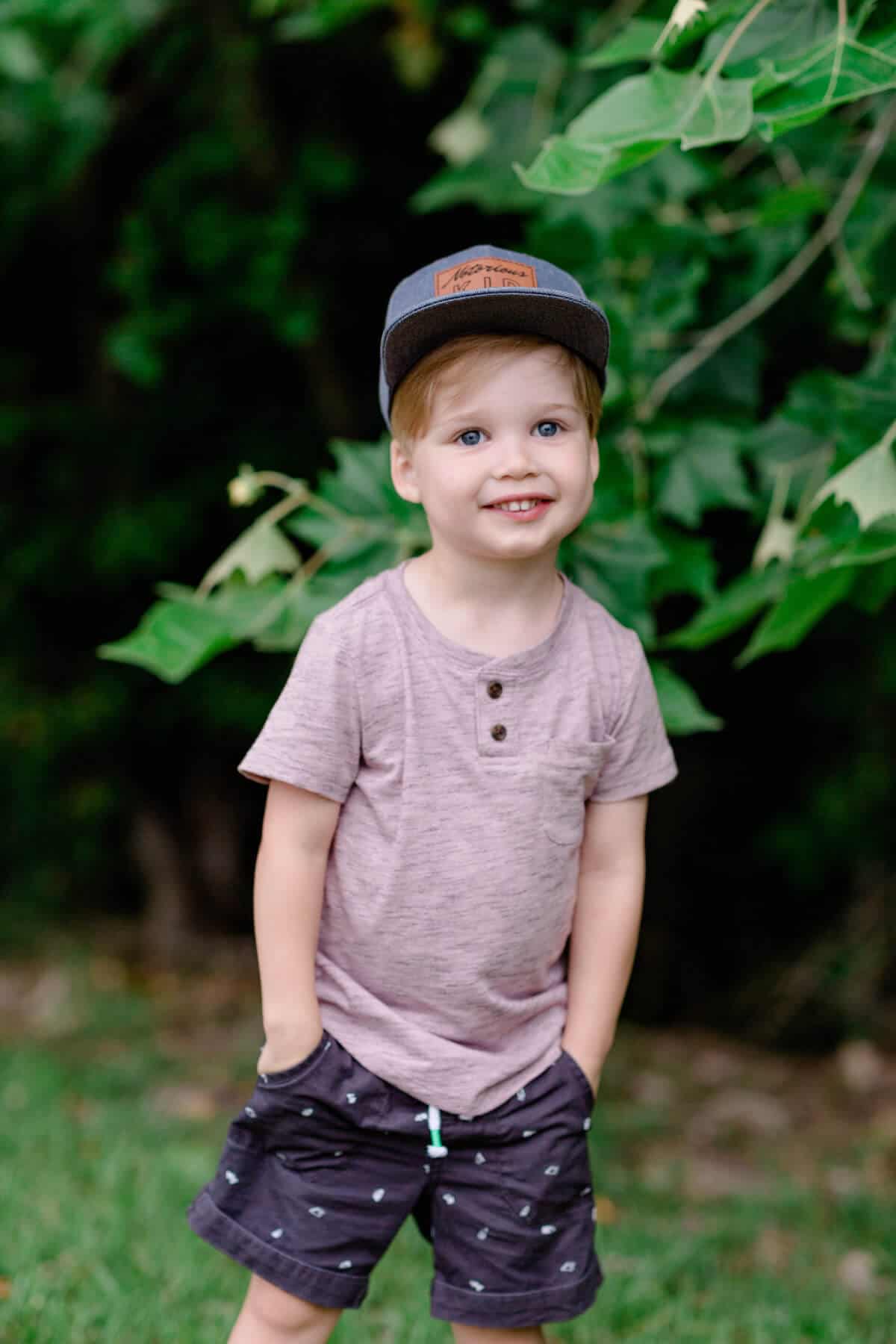 Spring Family Photo Ideas: Husband & Wife
I always love that Lindsay takes the time out during the session to be sure to sneak some photos of just us together. It's also a blessing to have G-Mama on hand to keep eyes on the kids during those times too 😉
Our journey together has had so many little life moments and big life moments and I'm so thankful to be his wife and walk along beside him on this adventure we're on!
I also try to remember to get a few of just-me pics during our sessions too! With social media stuff I need "headshots" at times and Lindsay always helps me feel relaxed and comfortable!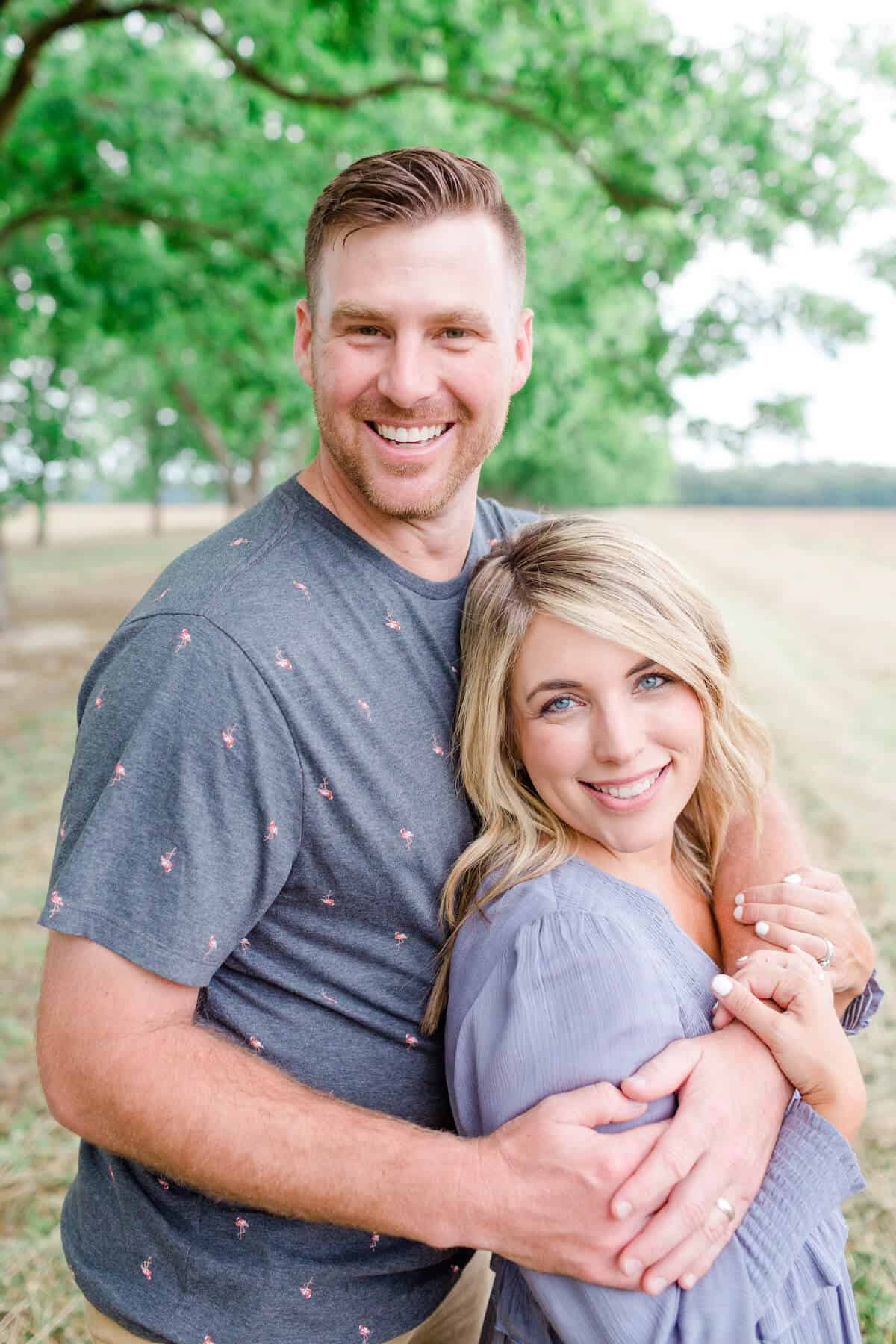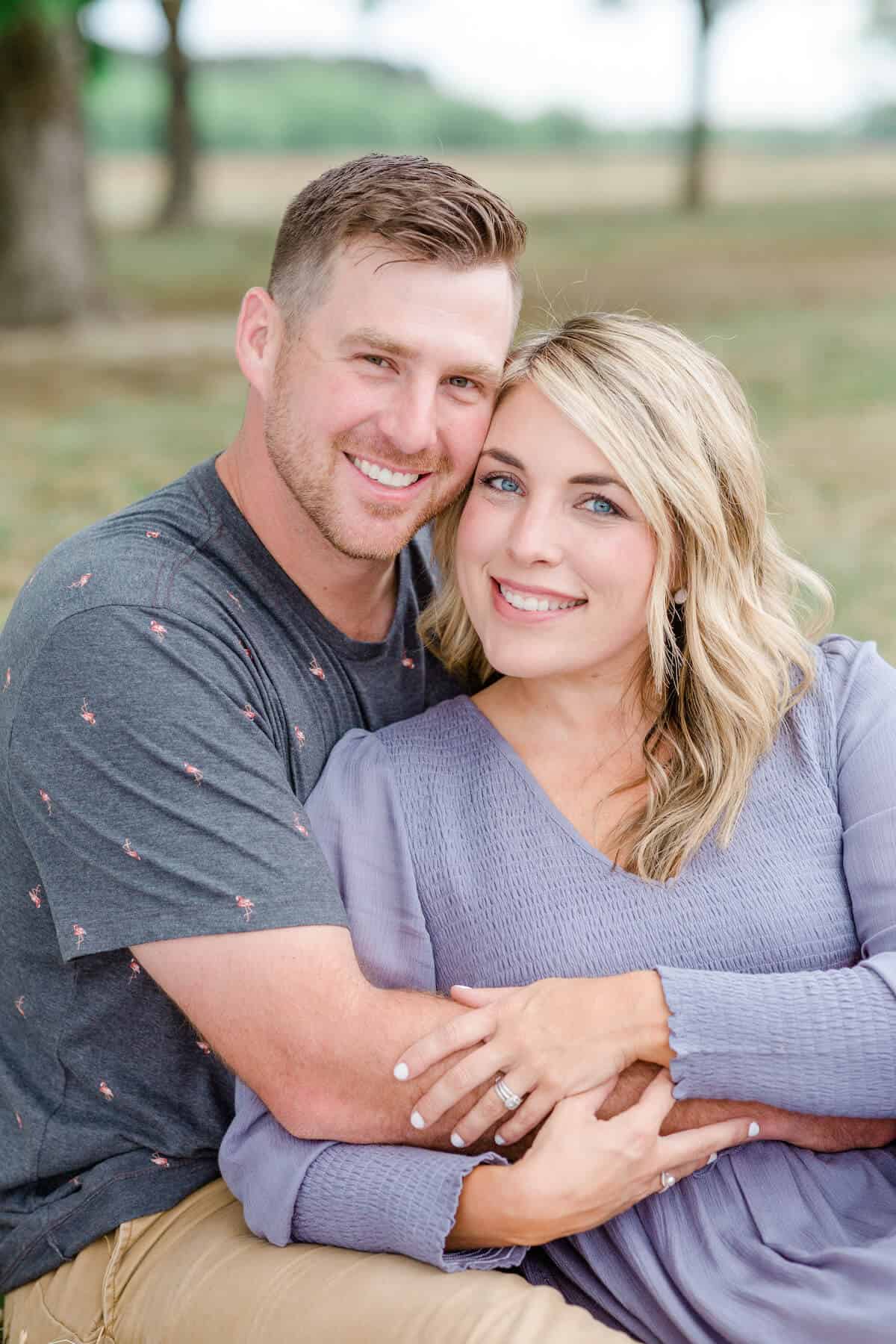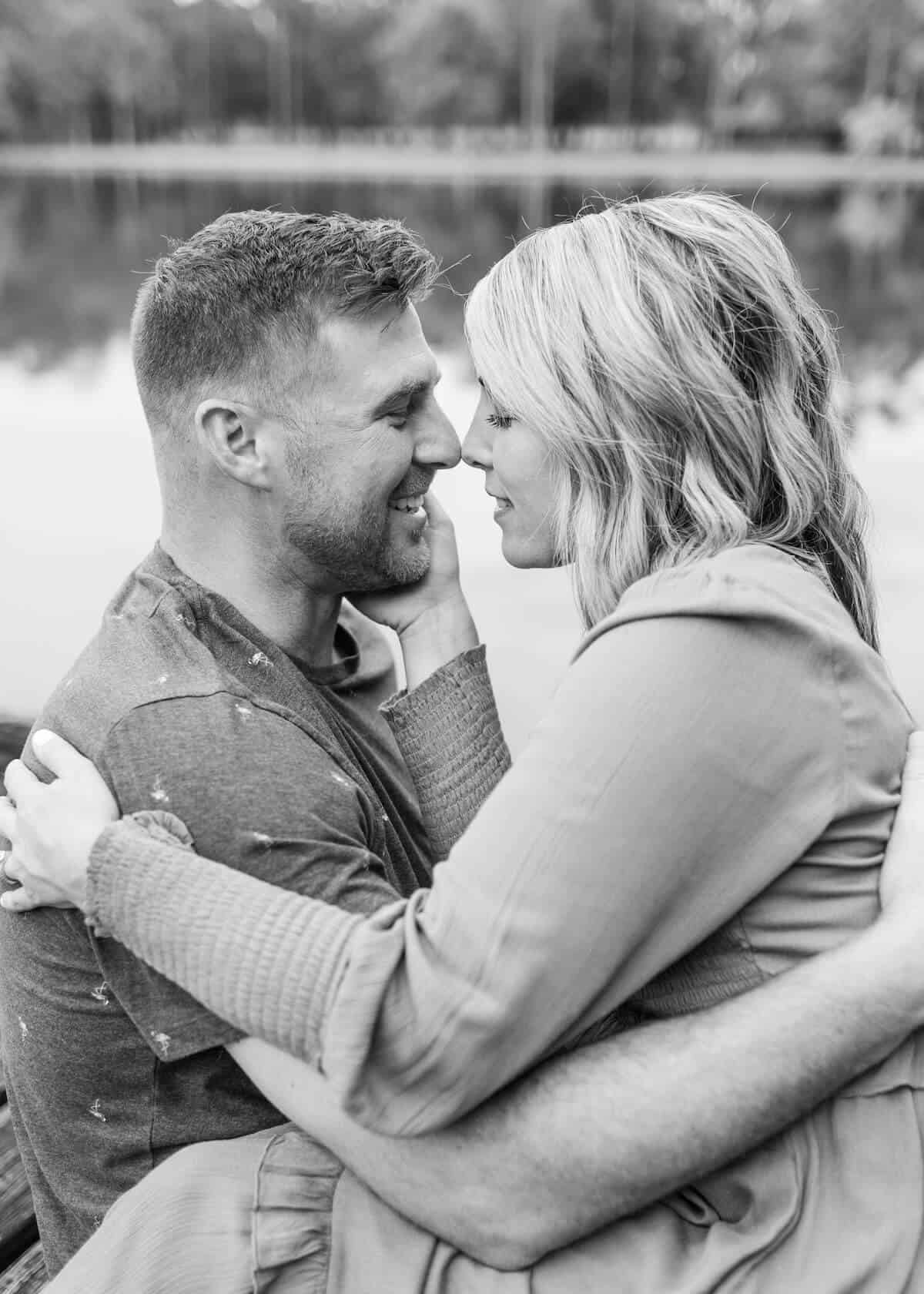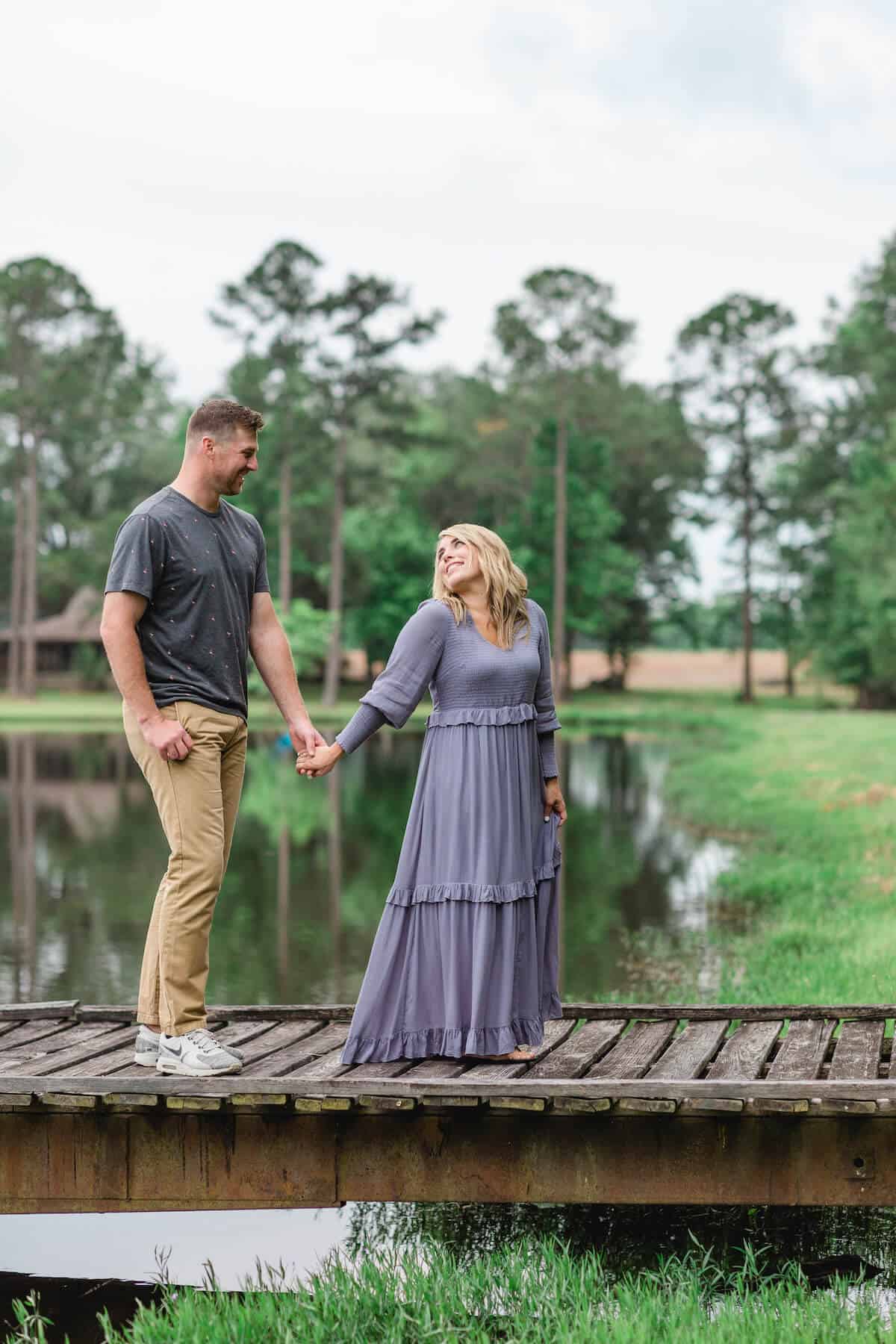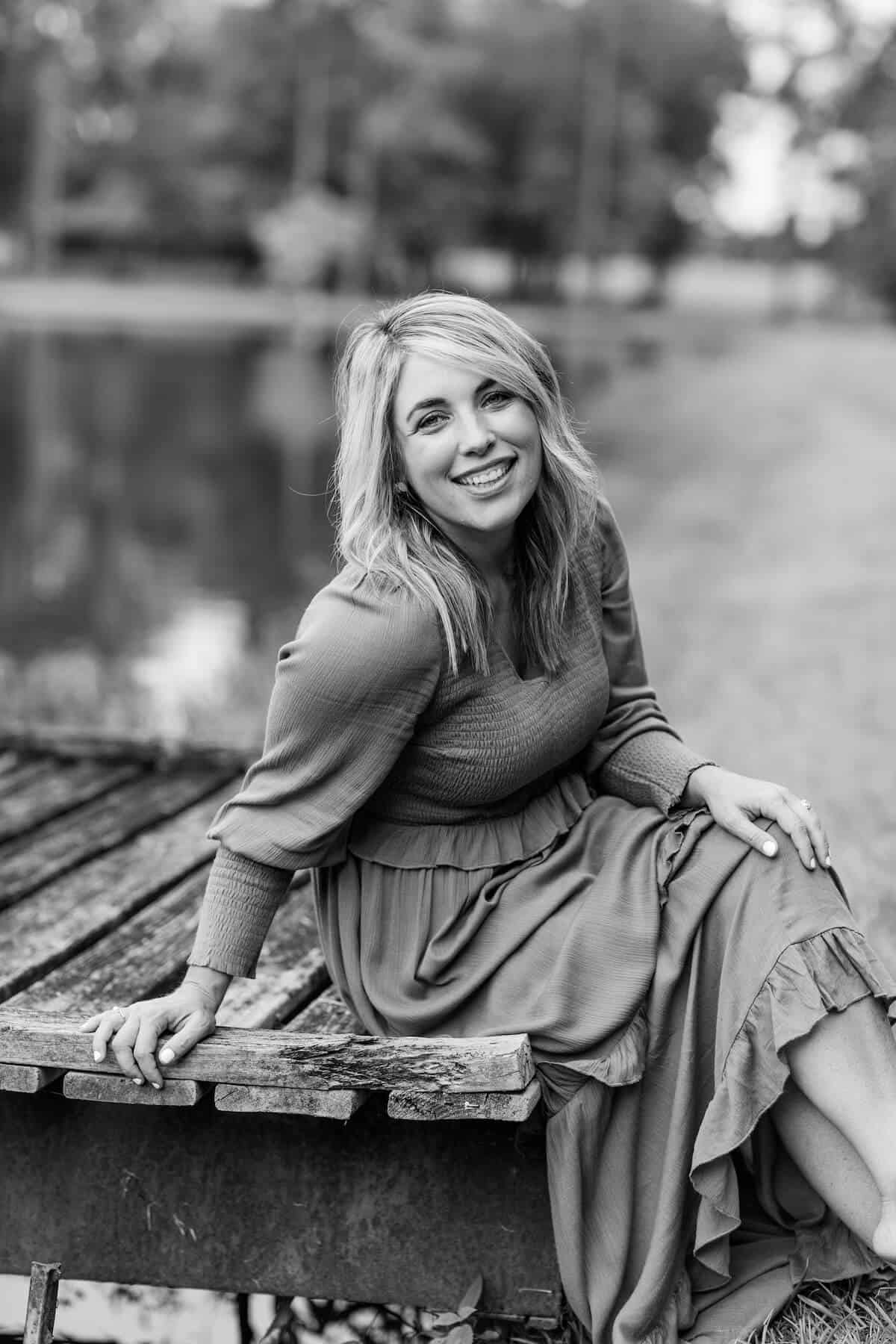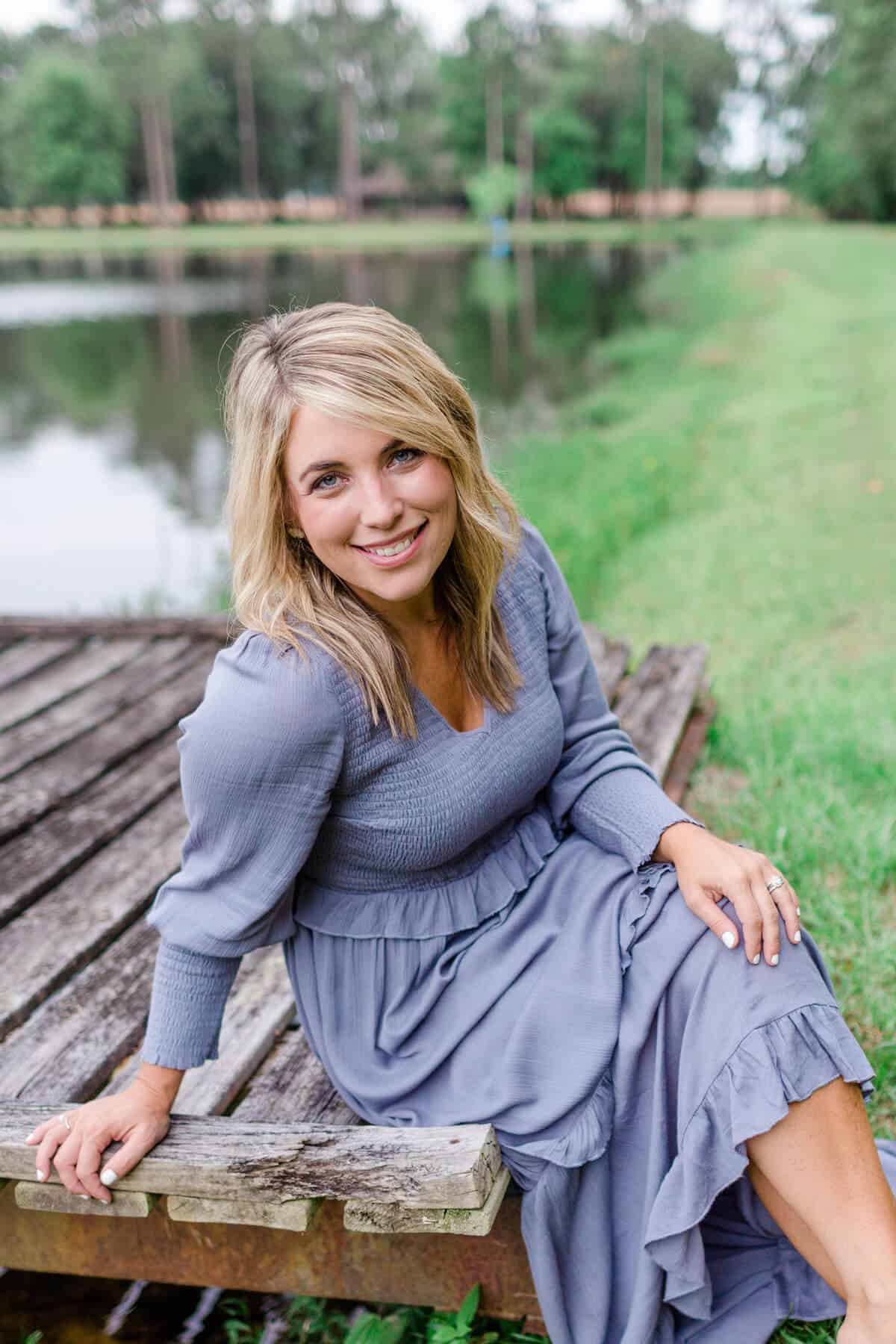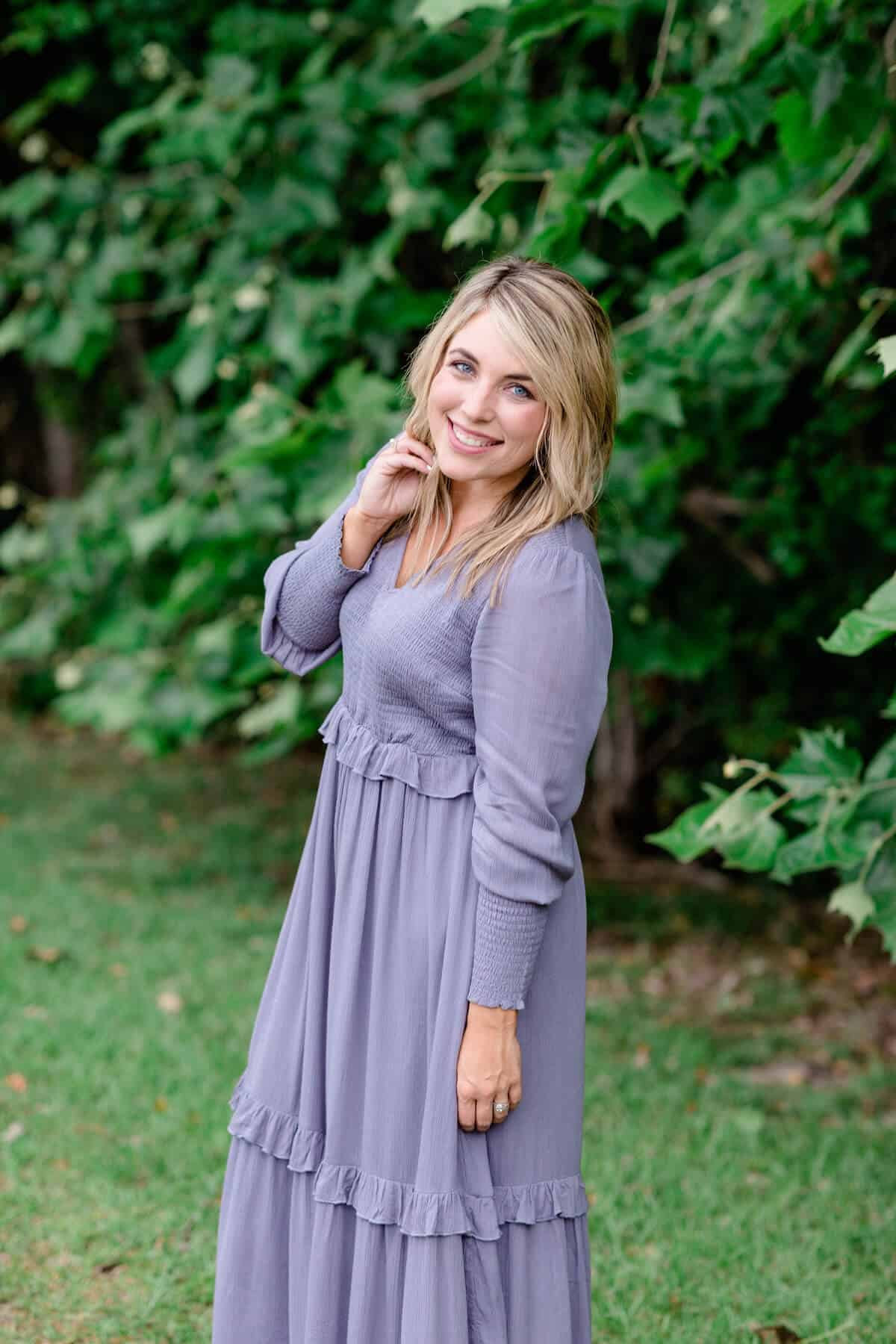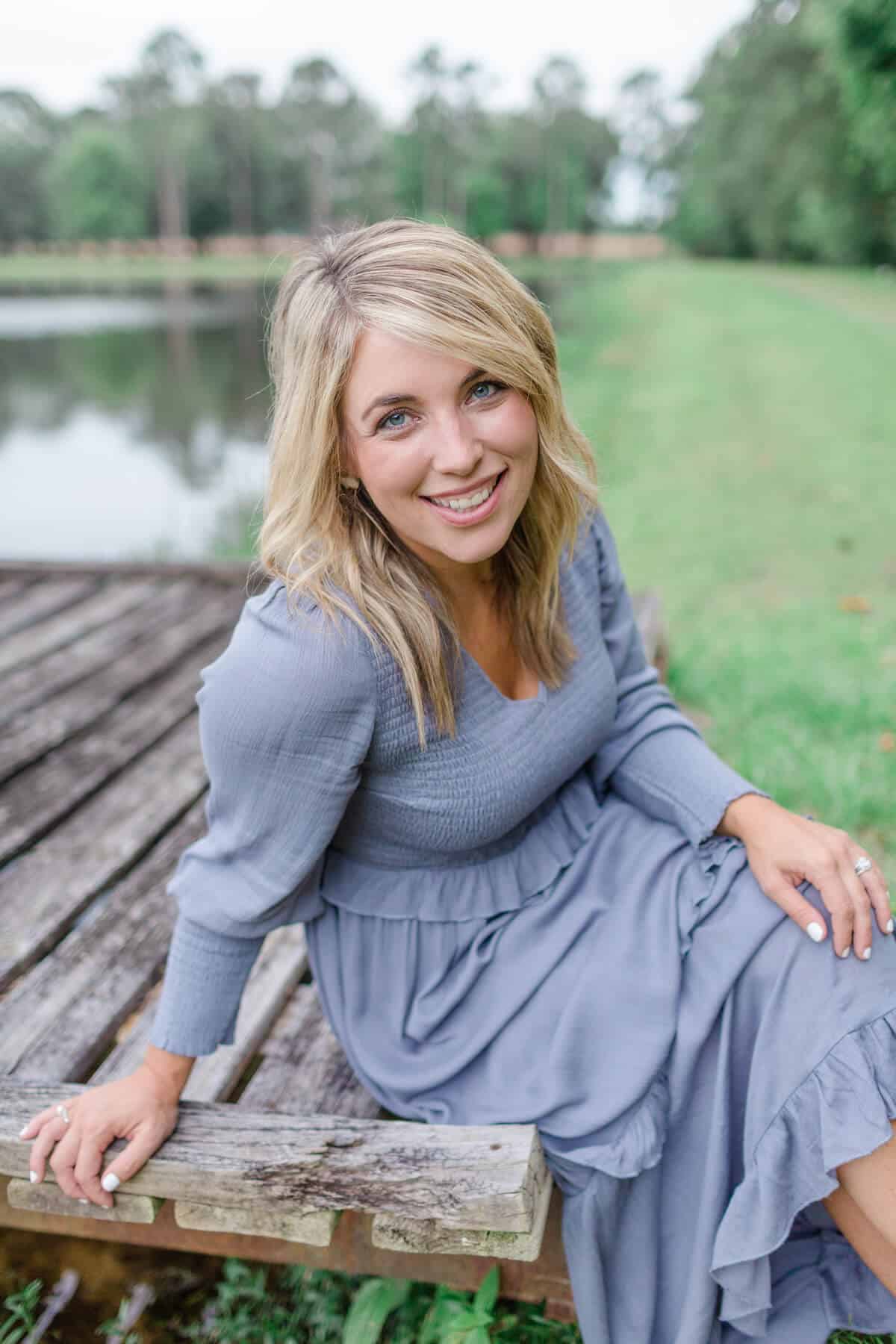 Kids
As a parent I think it's probably unanimous that THE favorite picture of any family photo session is ones of all the kids together. Yes, I love pics of our entire family but there is something that just makes my heart smile so big about seeing my babies all in one picture. I love each of them so much and as a collective unit I'm just overfilled with blessings.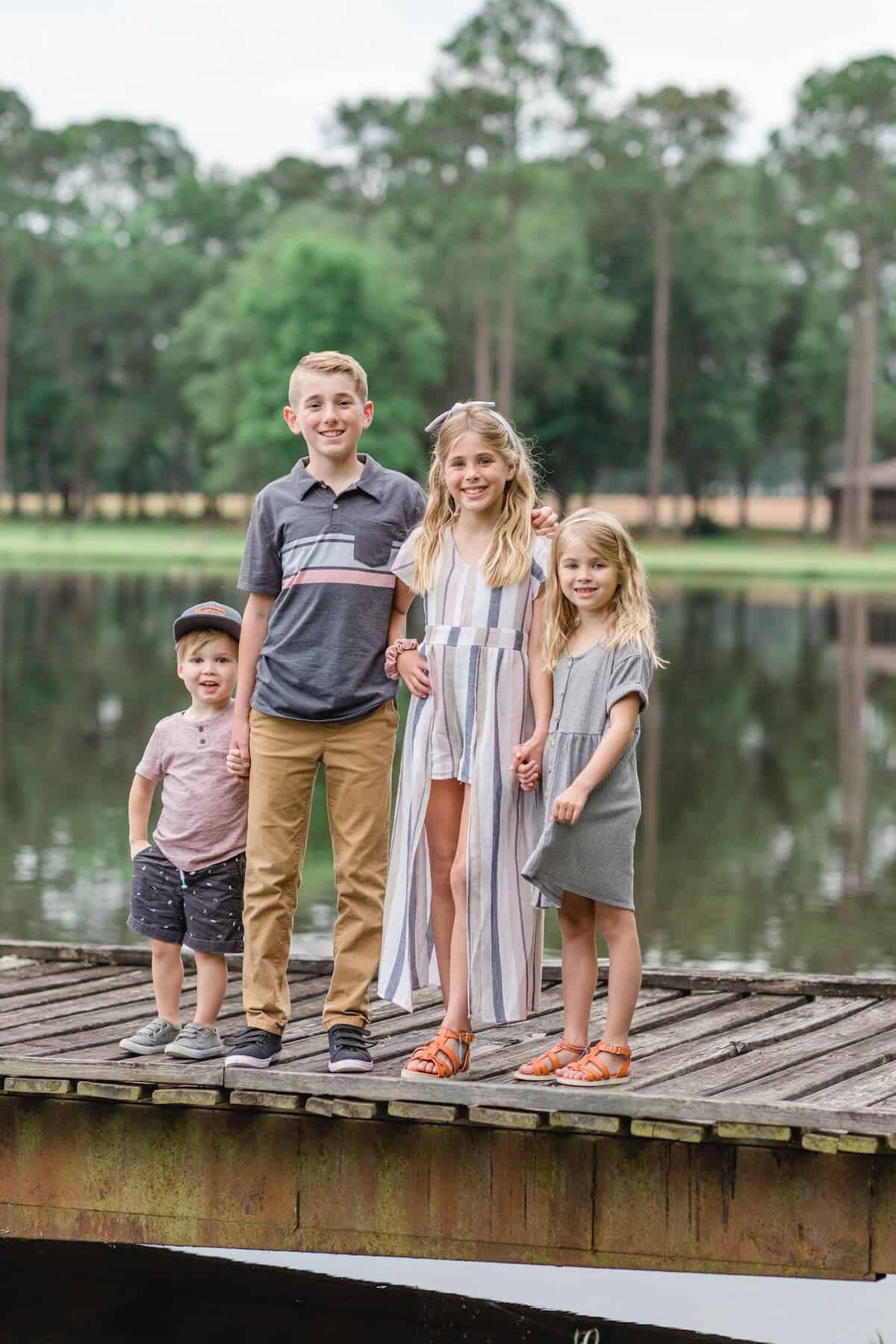 Family
I'm always all about the kids together, kids solo and kids individually with us but I also love doing boys together and girls together too! It's always nice to have a mix of combos and I love the ones we got during this session!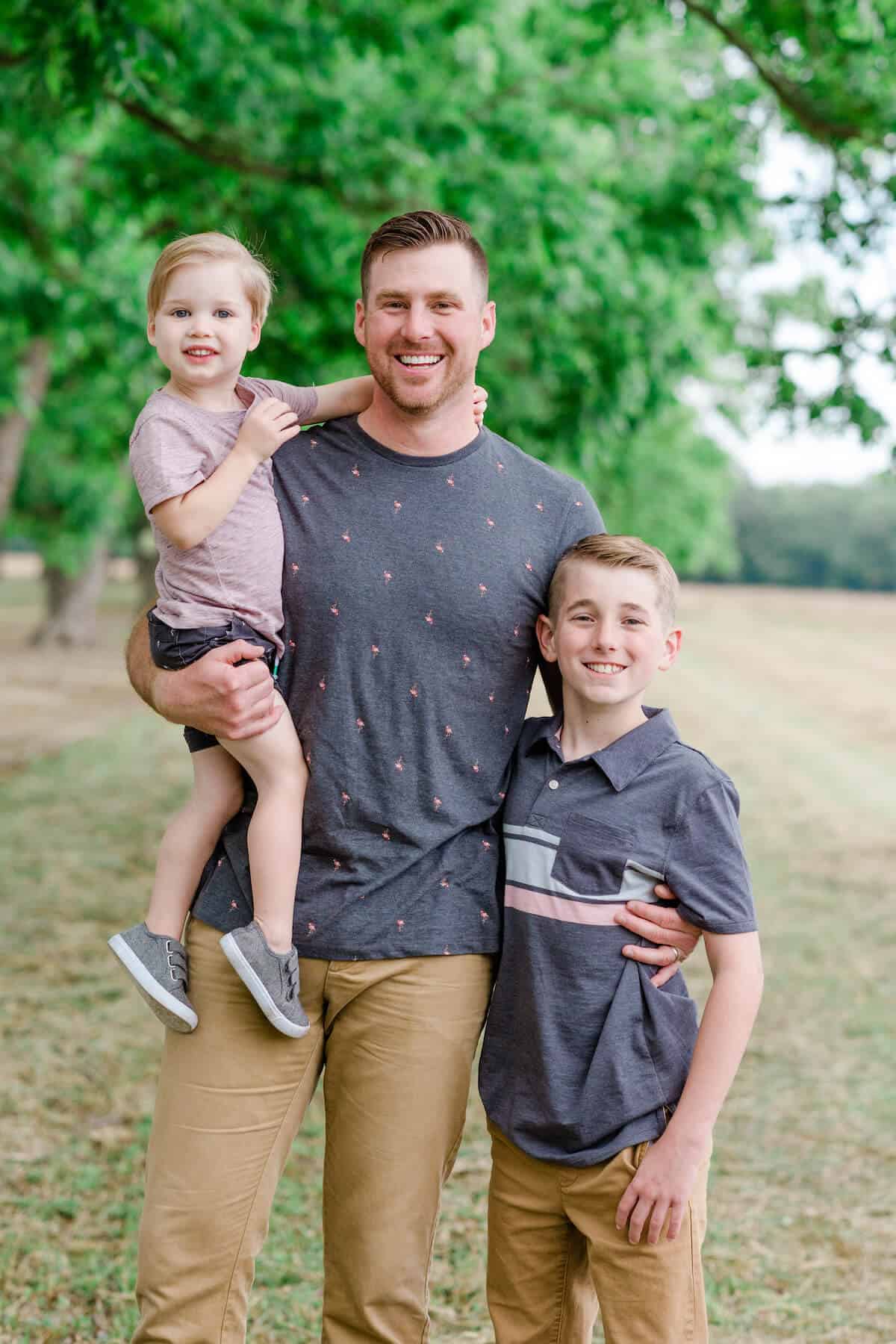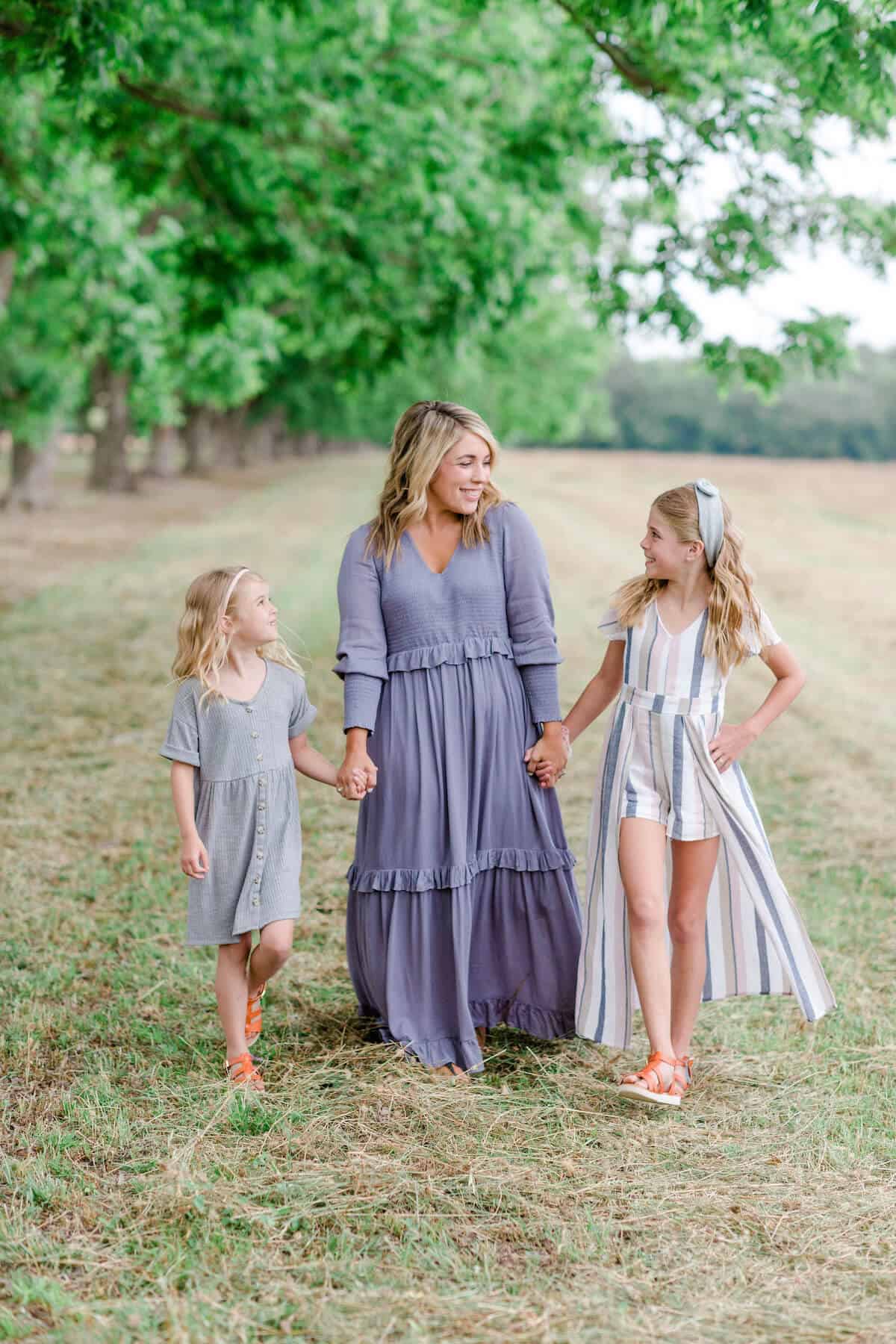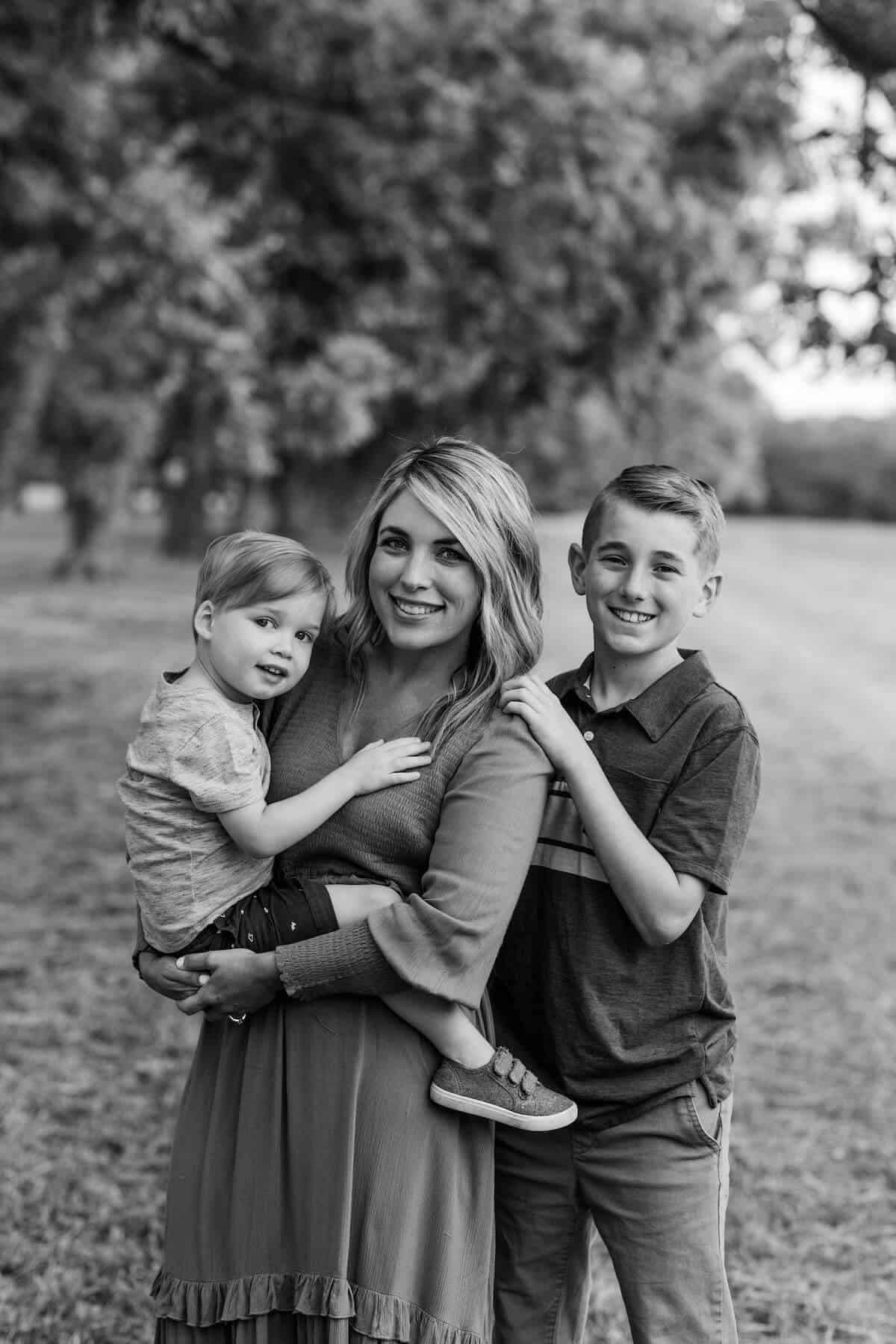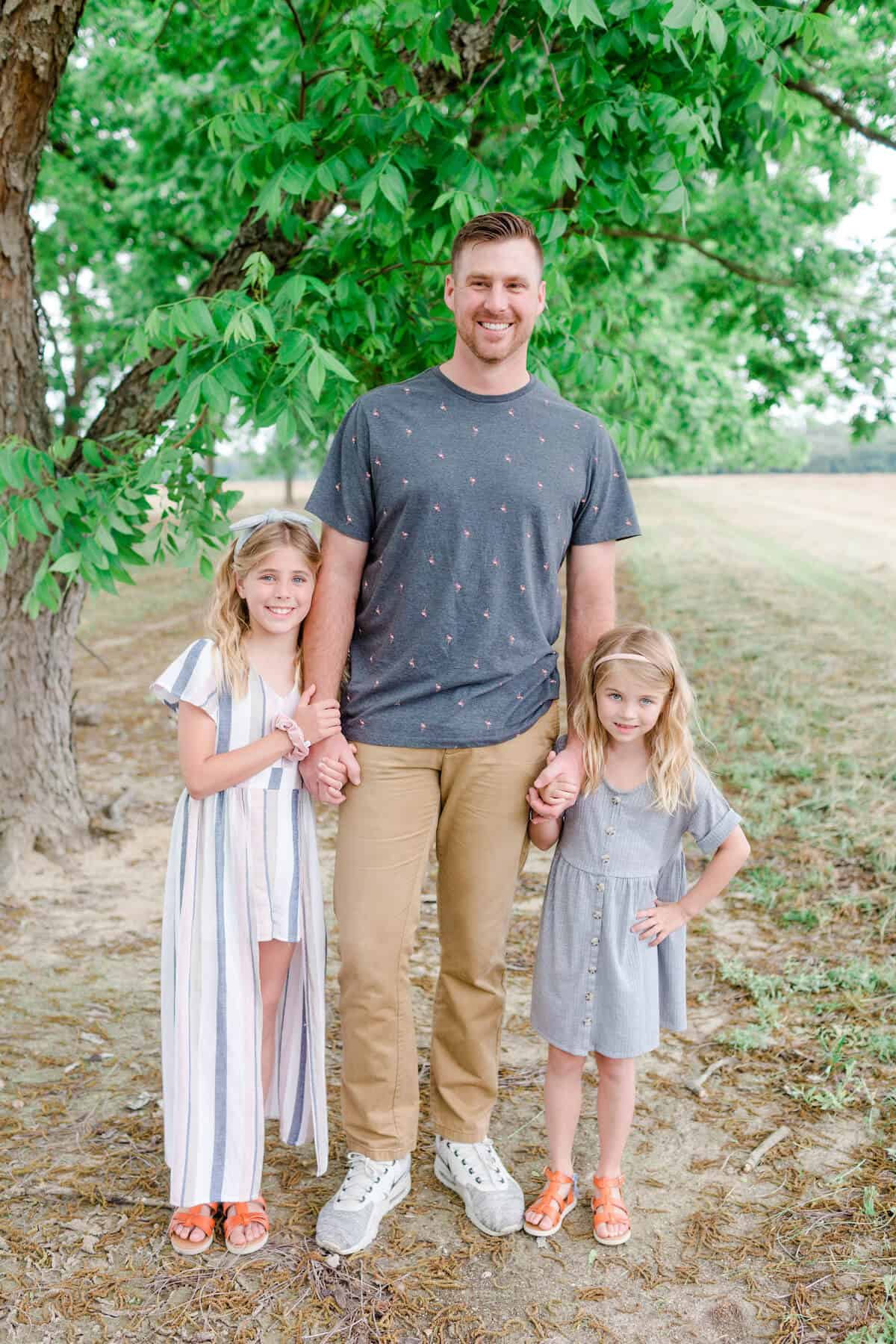 I love that we kept this session a little more low-key and that it worked out (yay for more flexible kids who can handle a bit of a later evening) to do the session later in the evening. The weather was great! The kids were all super happy (Daddy too!). We felt relaxed and had FUN 🙂
If you're planning family photos for your crew I have a couple of blog posts that can help in the process. Here are tips on summer family photo ideas as well as beach family photo ideas!
I am so thankful for my little family. I am so grateful to have this life with them.