For Spear's 1 year photos and Britt's 7 year photos we met up with Lindsay from Captured by Colson. Living in South Georgia we are used to HEAT. We are used to sweating in family photos and trying to plan for the coolest weather possible, which really is impossible.
Randomly on the day we were scheduled for our photos the high was 44 degrees. And it was the first really cold day of the year (and one of very few we will probably even have). None of our outfits were appropriate for cold weather. You just don't buy bulky sweaters or layers living where we do!
On top of the cold…it was windy. So it wasn't like a calm cold, it was a it feels like it's freezing and my face feels numb kinda cold.
On our way to the location I had the kids say over and over "I'm COLD! It's COLD! I'm FREEZING!" I let them know…yup we are going to be cold. But let's not complain about it and let's just get this done! Pose, smile and we can be finished quicker!
Lindsay did a great job handling the weather. She helped us navigate less windy spots and the warmest areas we could find. We also had a few hiccups with the location and had to move a couple times due to that and she rolled with it. When we finally were just all too freezing to even make anything happen…she even made it all work inside. I'm so thankful for her talent, patience, and friendship!
I knew at the session that I probably wasn't going to get the photos back and LOVE the ones of Spear by himself. He was just too cold. Which really stinks because he's at SUCH a CUTE age and is SO smiley and handsome and it's just hard to showcase that when he had a red, runny nose due to the wind and chill. I do, however, ADORE several of the ones of Spear with Zach and I! Lindsay is so great at snapping at just the right moment to capture the joy in among the misery haha!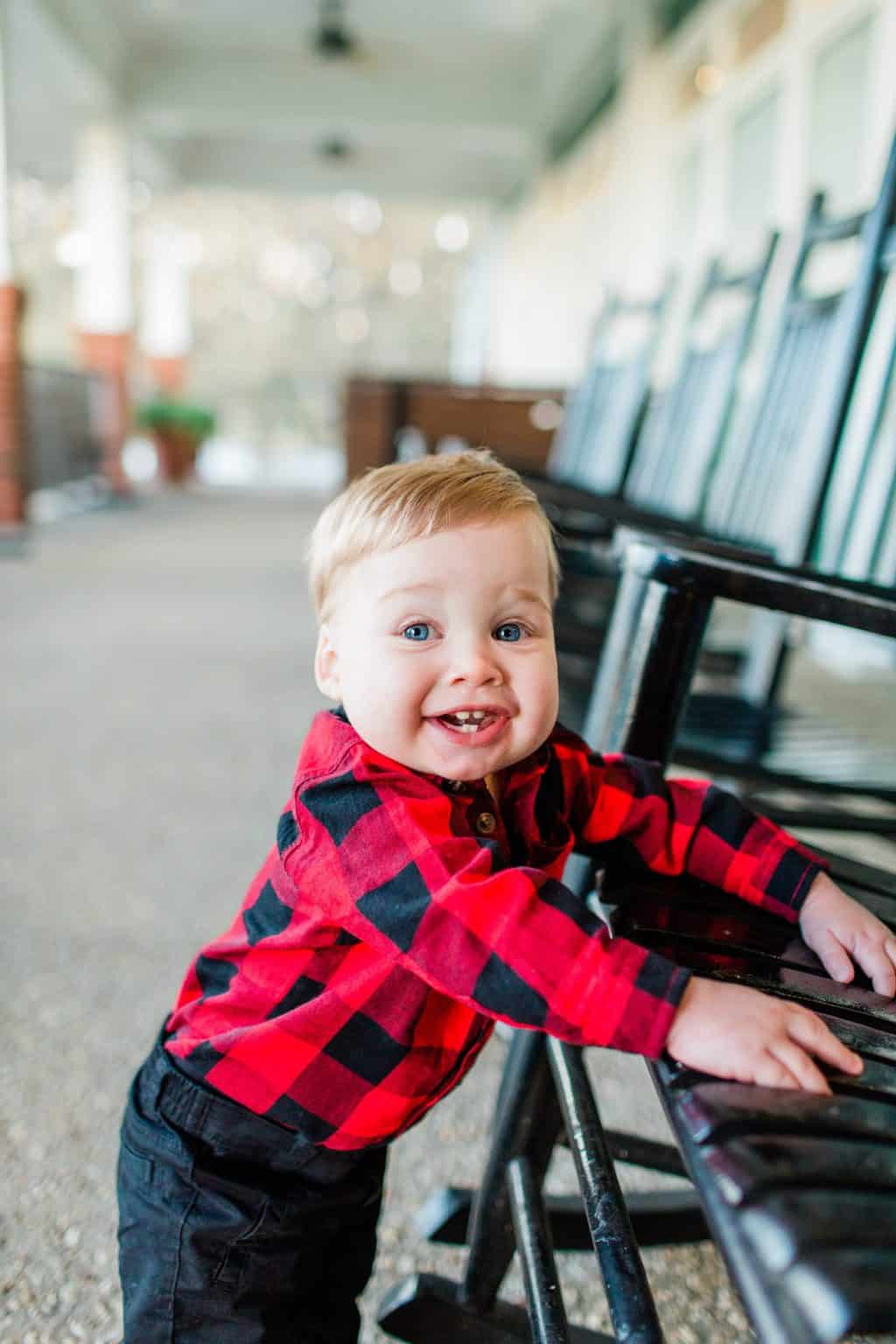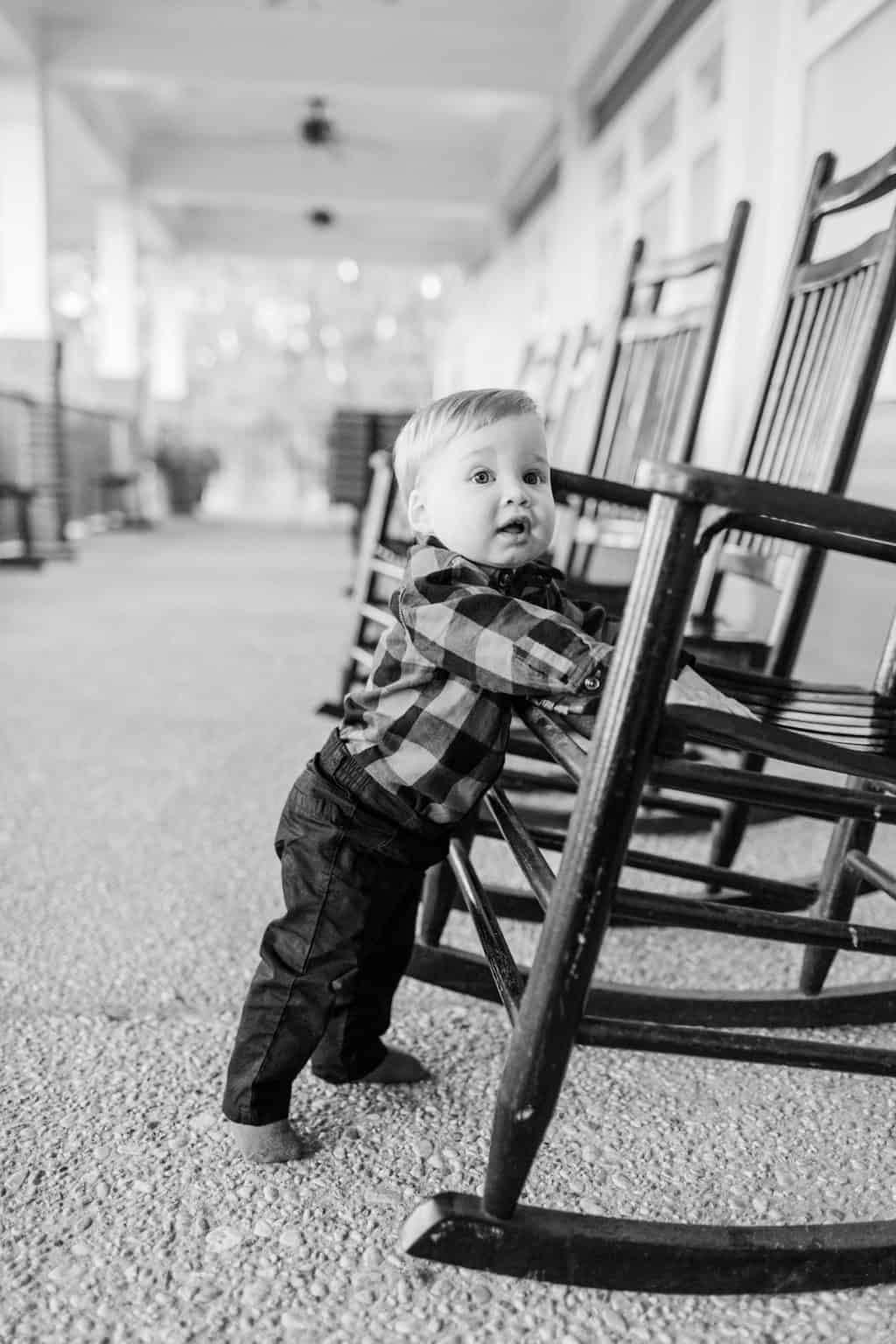 I love that we have a few with him sucking his thumb, he won't do it forever and it's a sweet memory!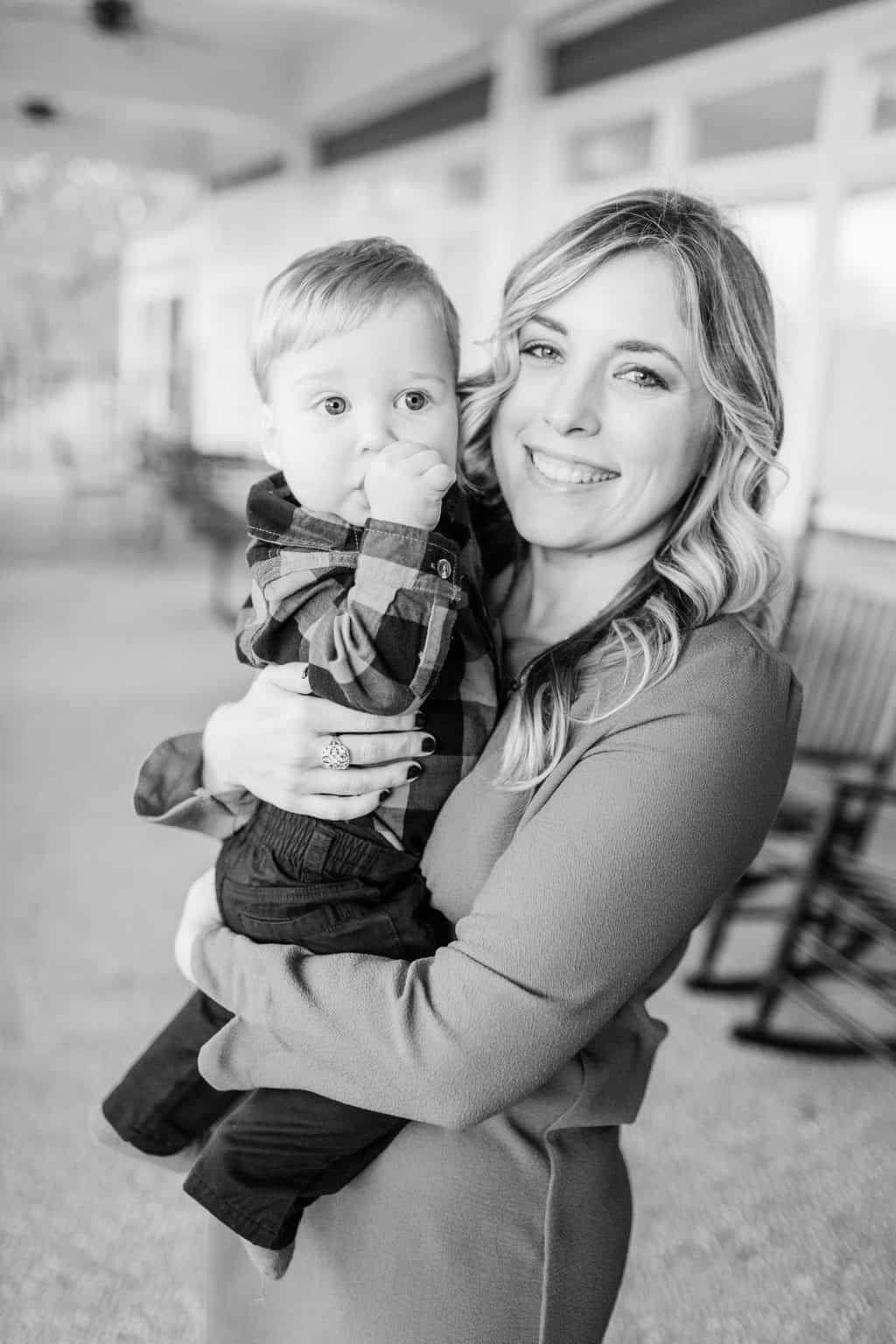 I'm glad I'd brought a few blankets! The one Aunt Katie made for Spear was perfect…and showed off a little hidden Mickey 🙂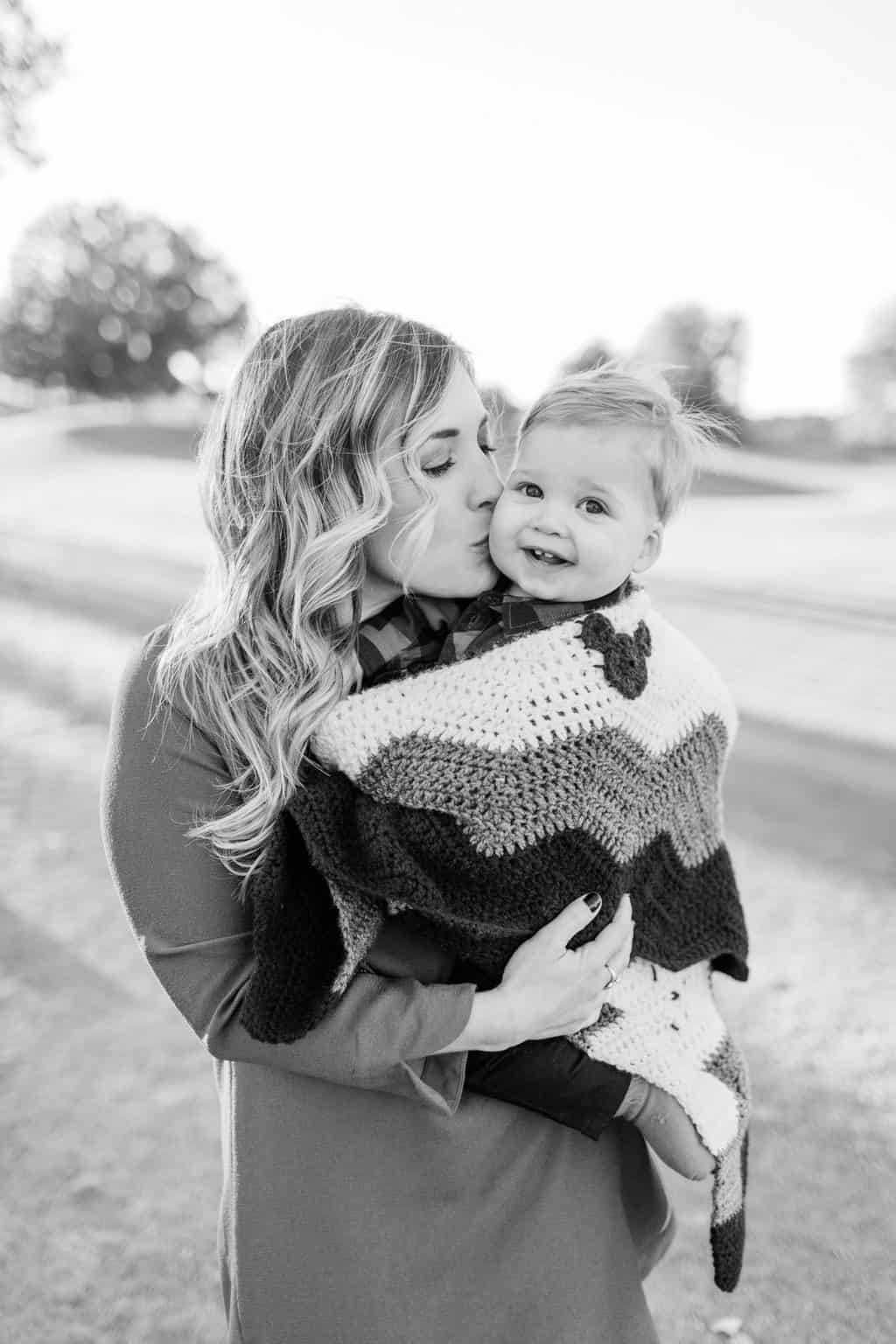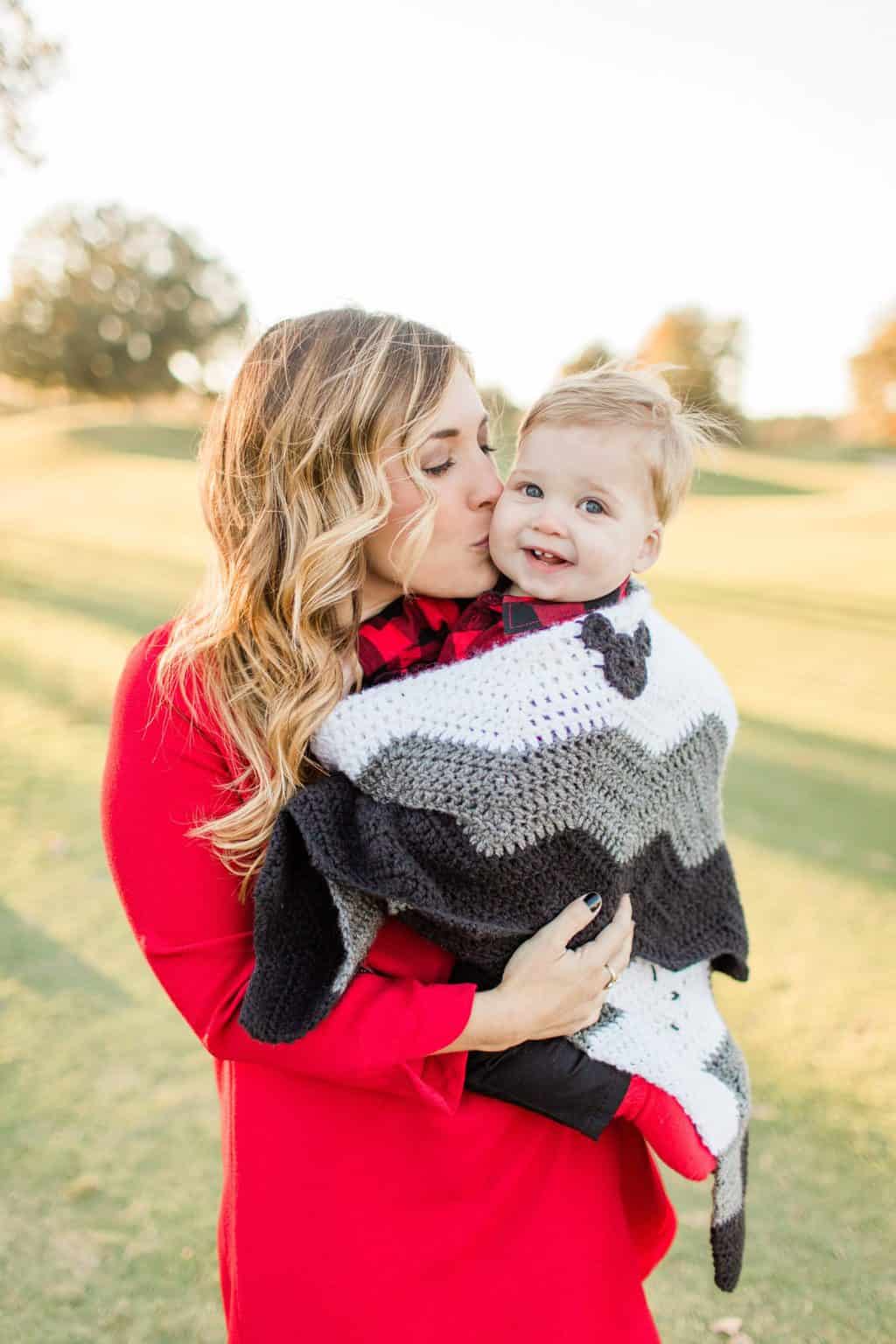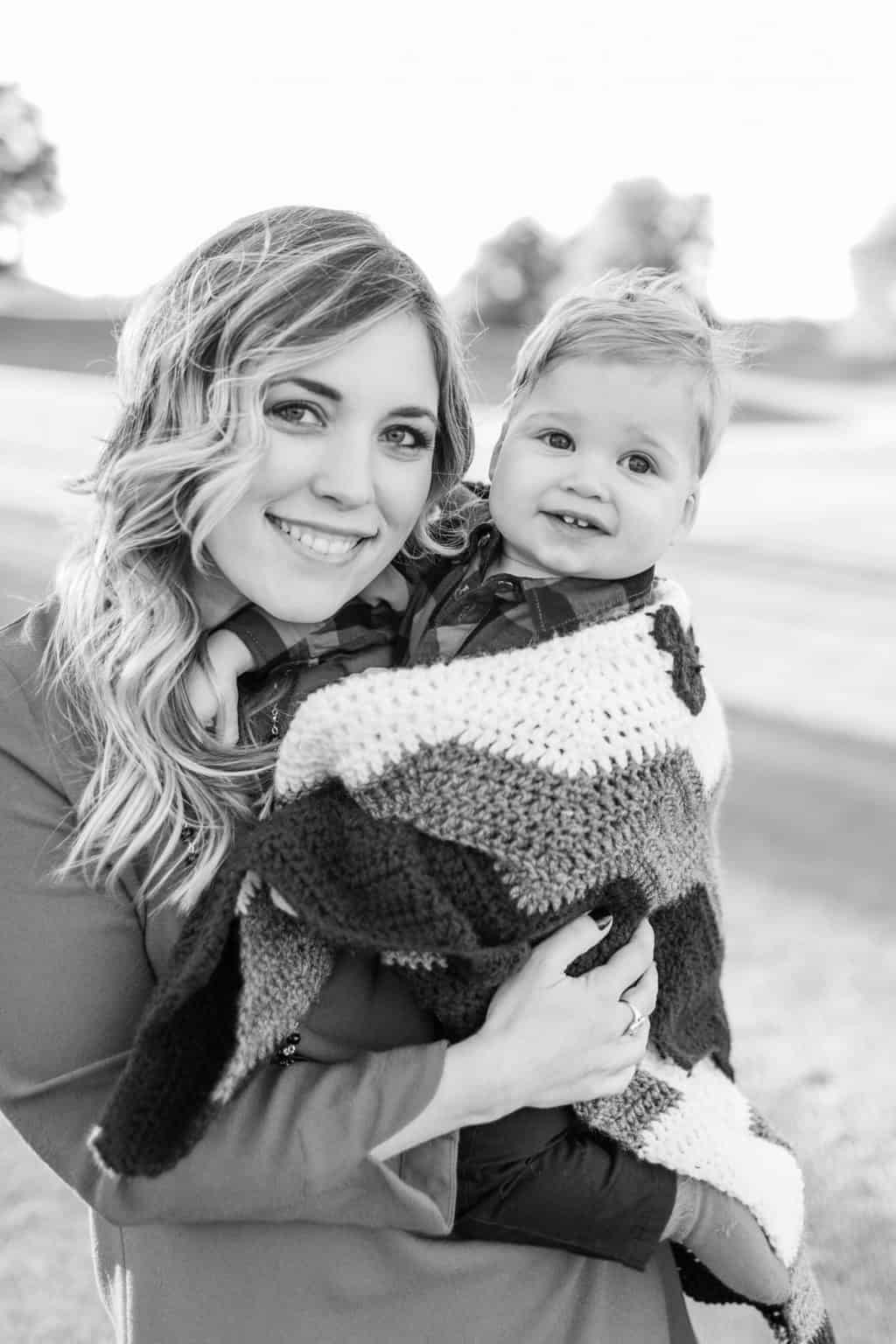 I am in LOVE with all the ones of Spear and Zach together! IN. LOVE. I will say you know he's giving the best smiles in these b/c Mama is who he is looking at 😉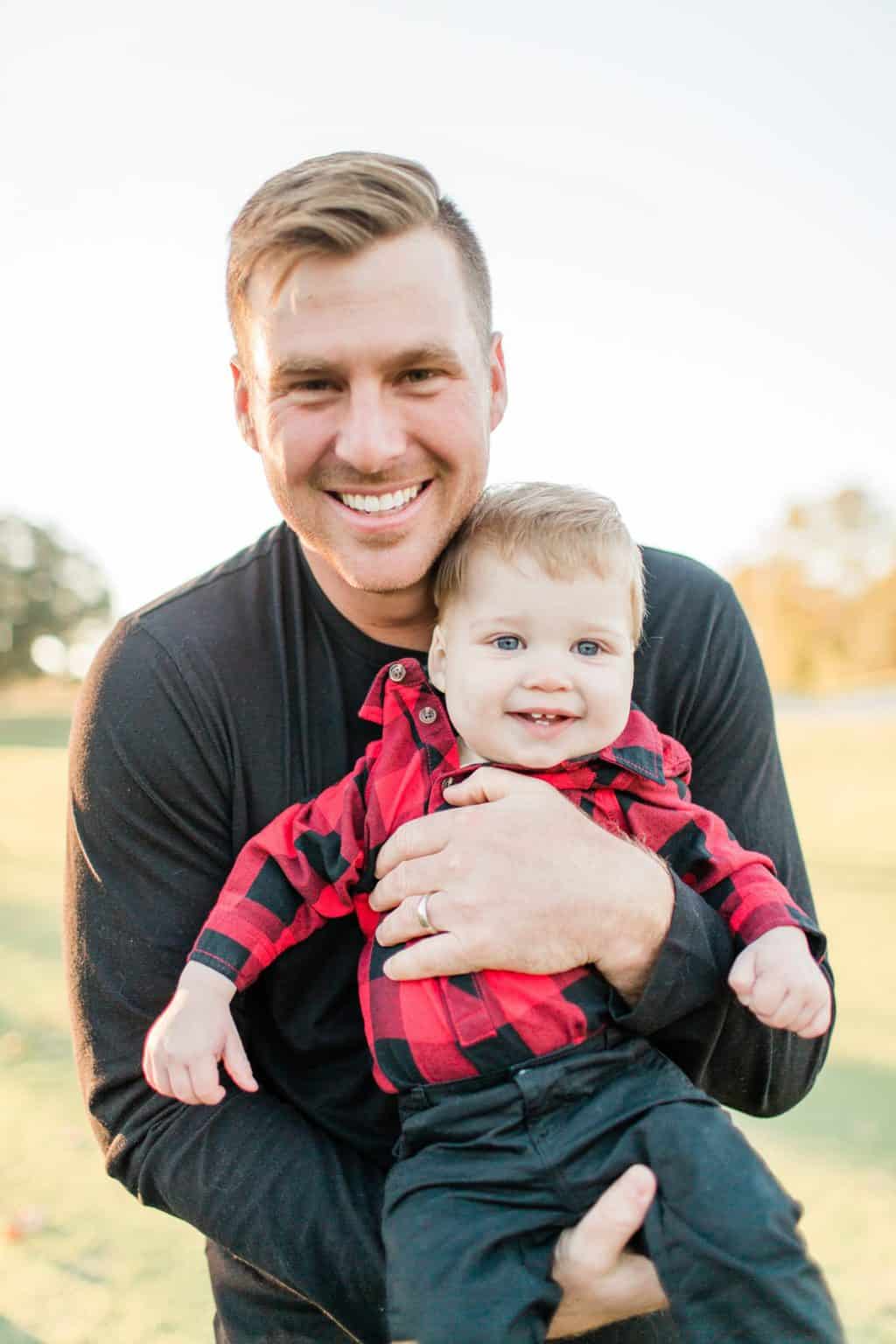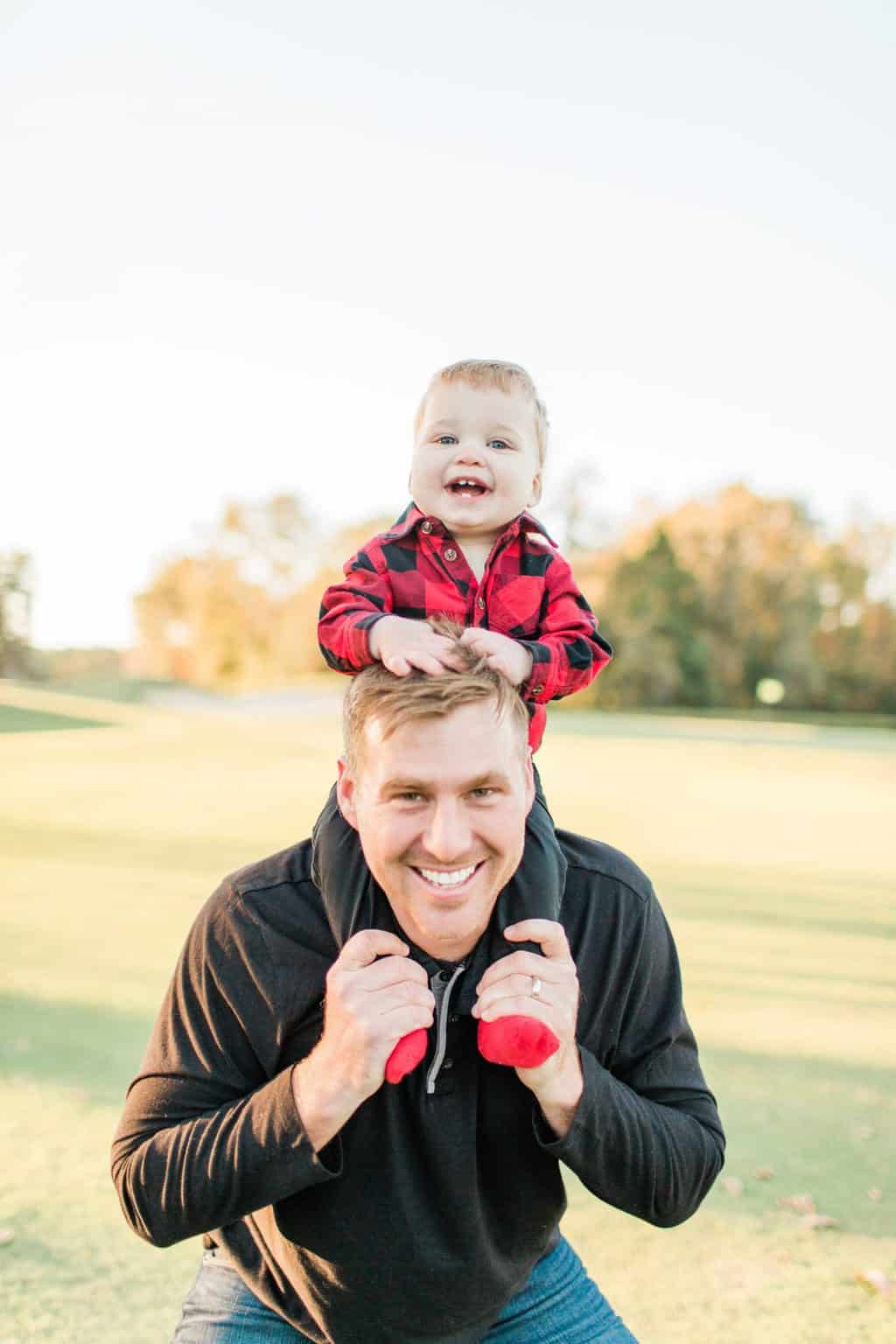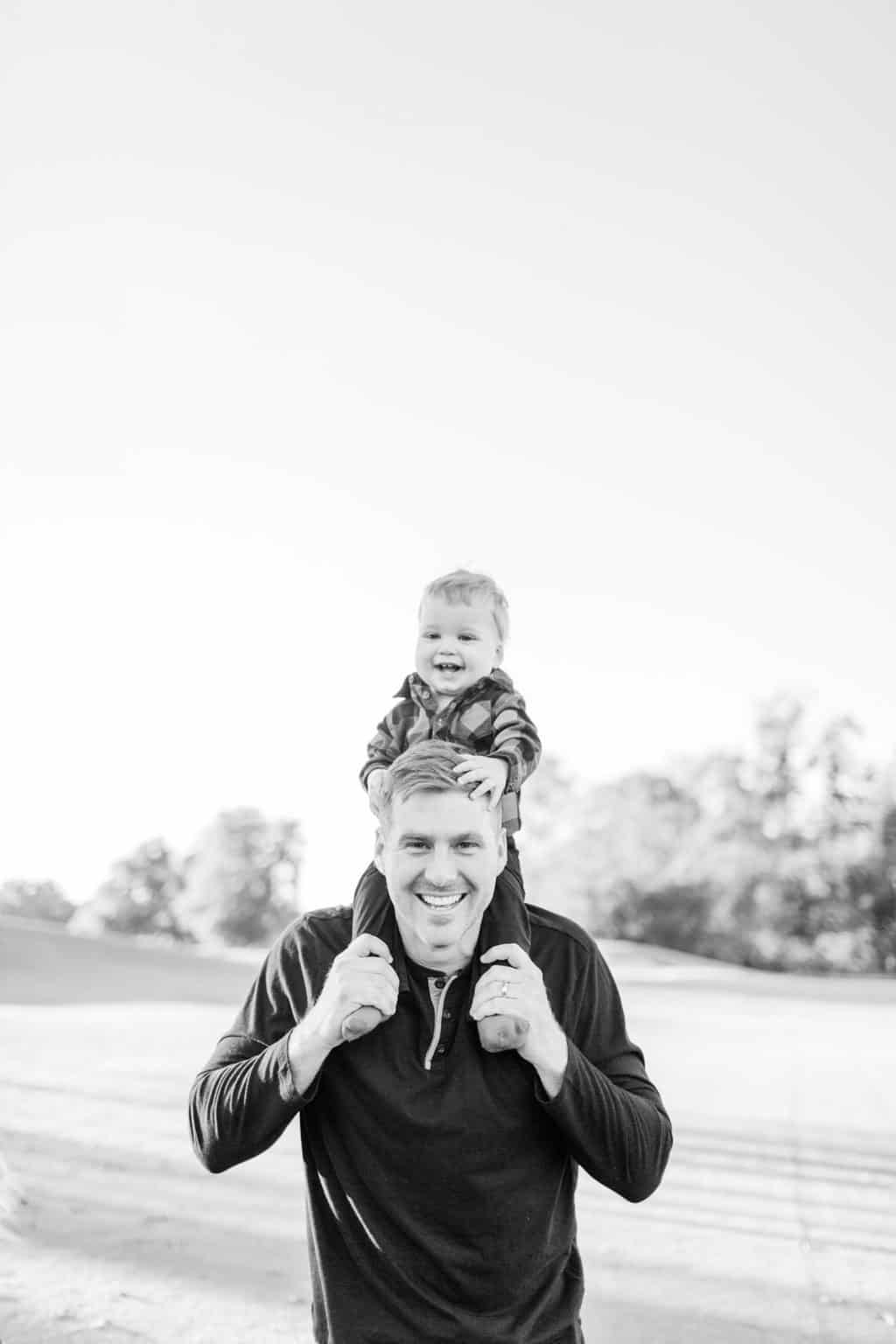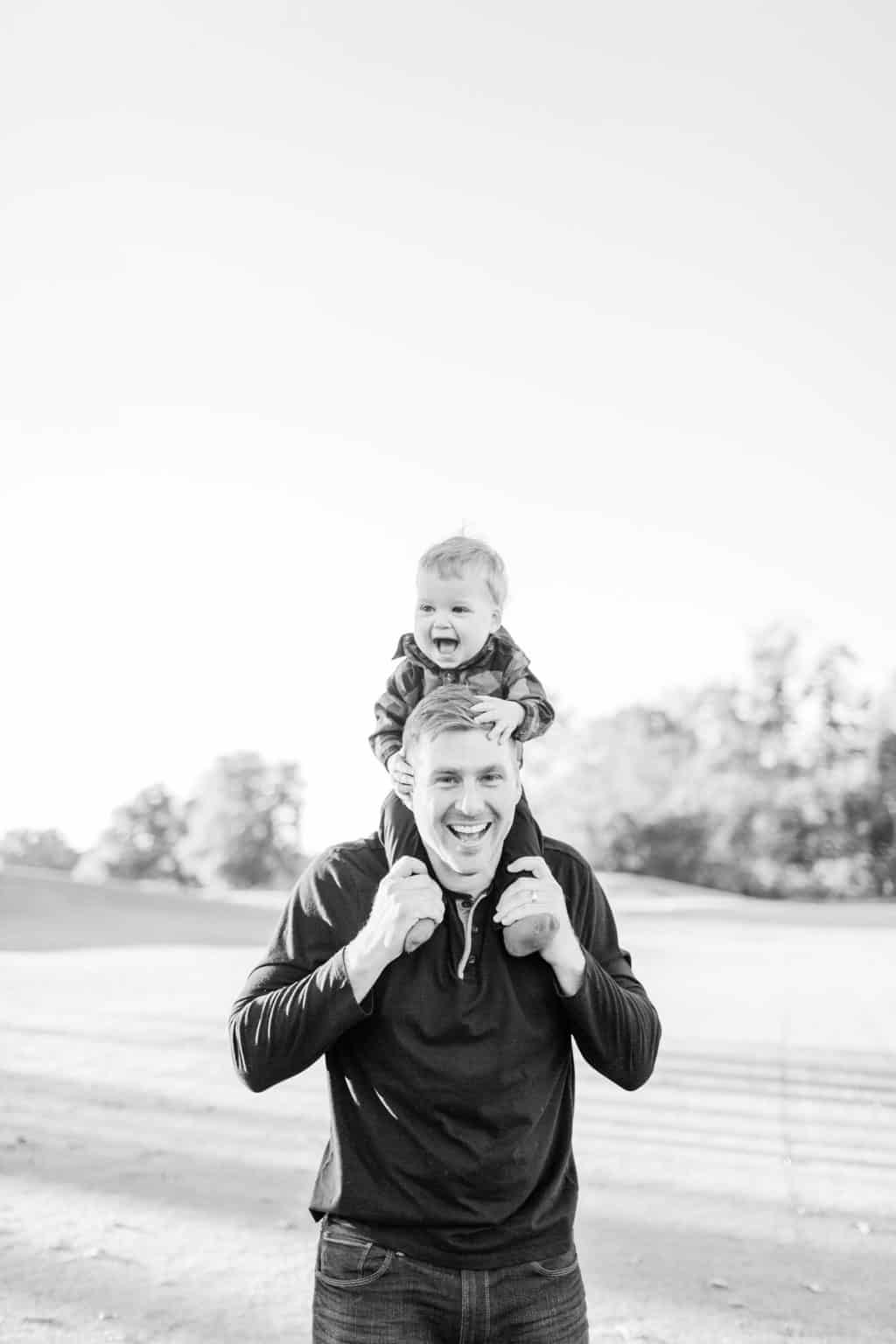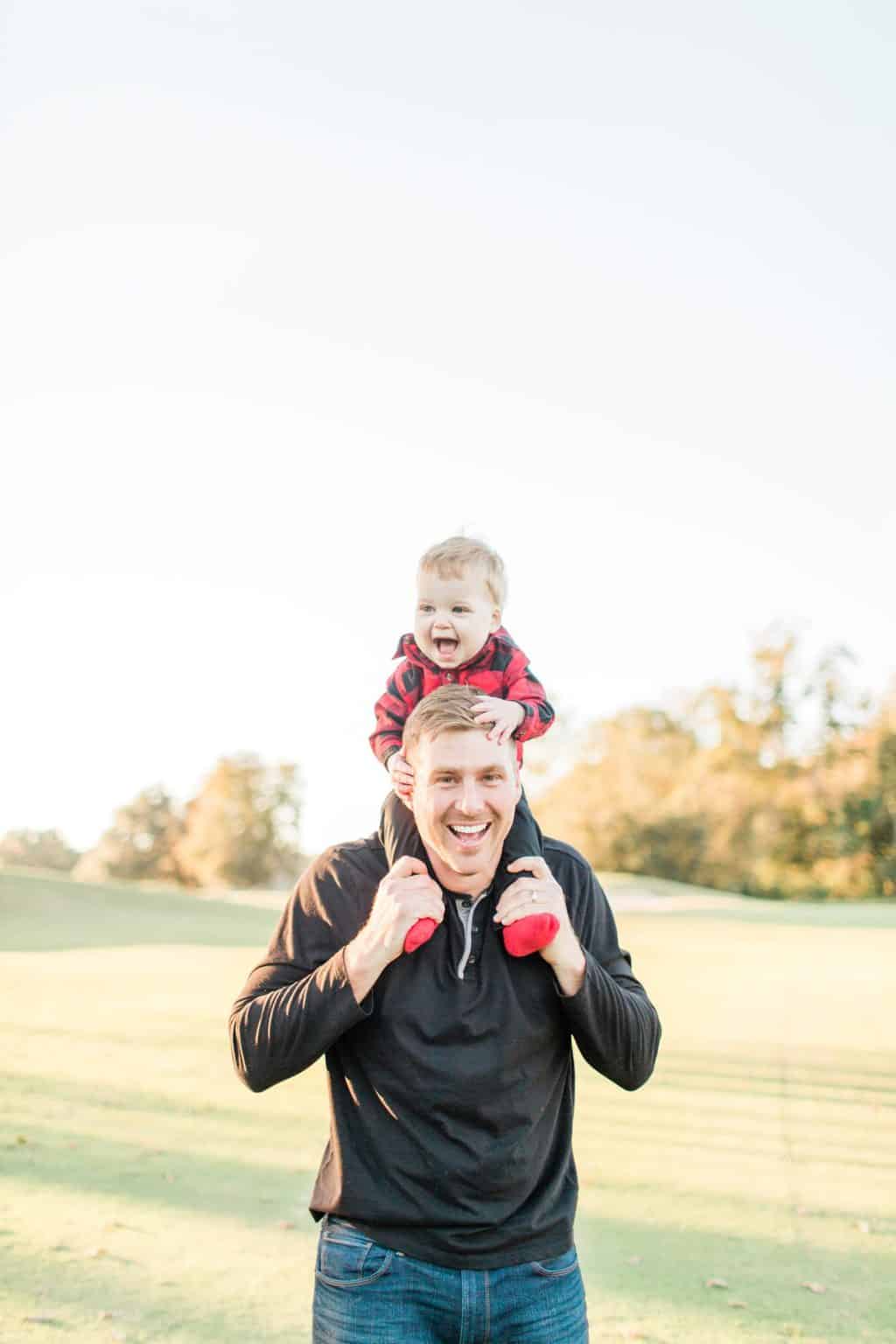 Love that Lindsay thought to get a solo pic of Spear with us both 🙂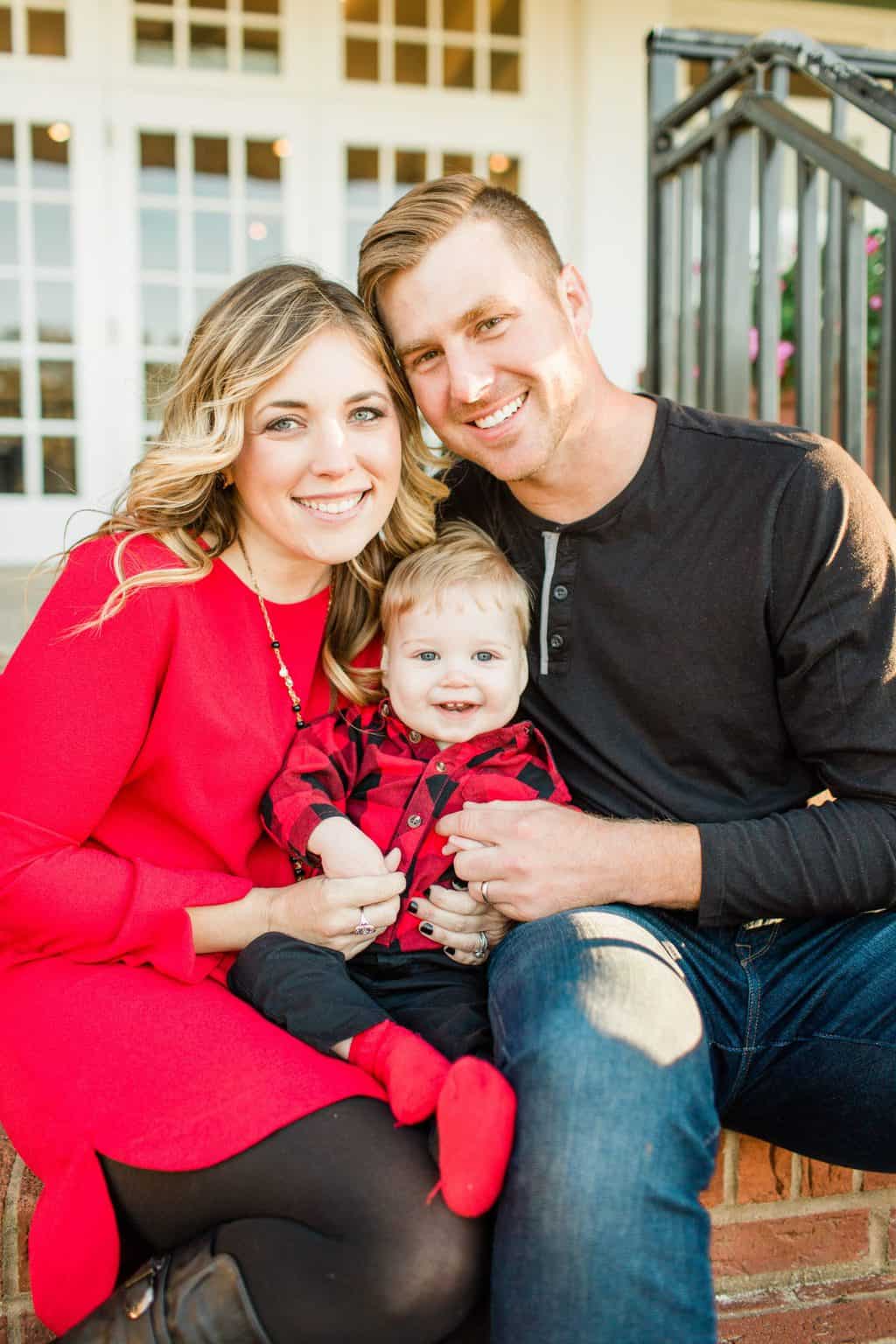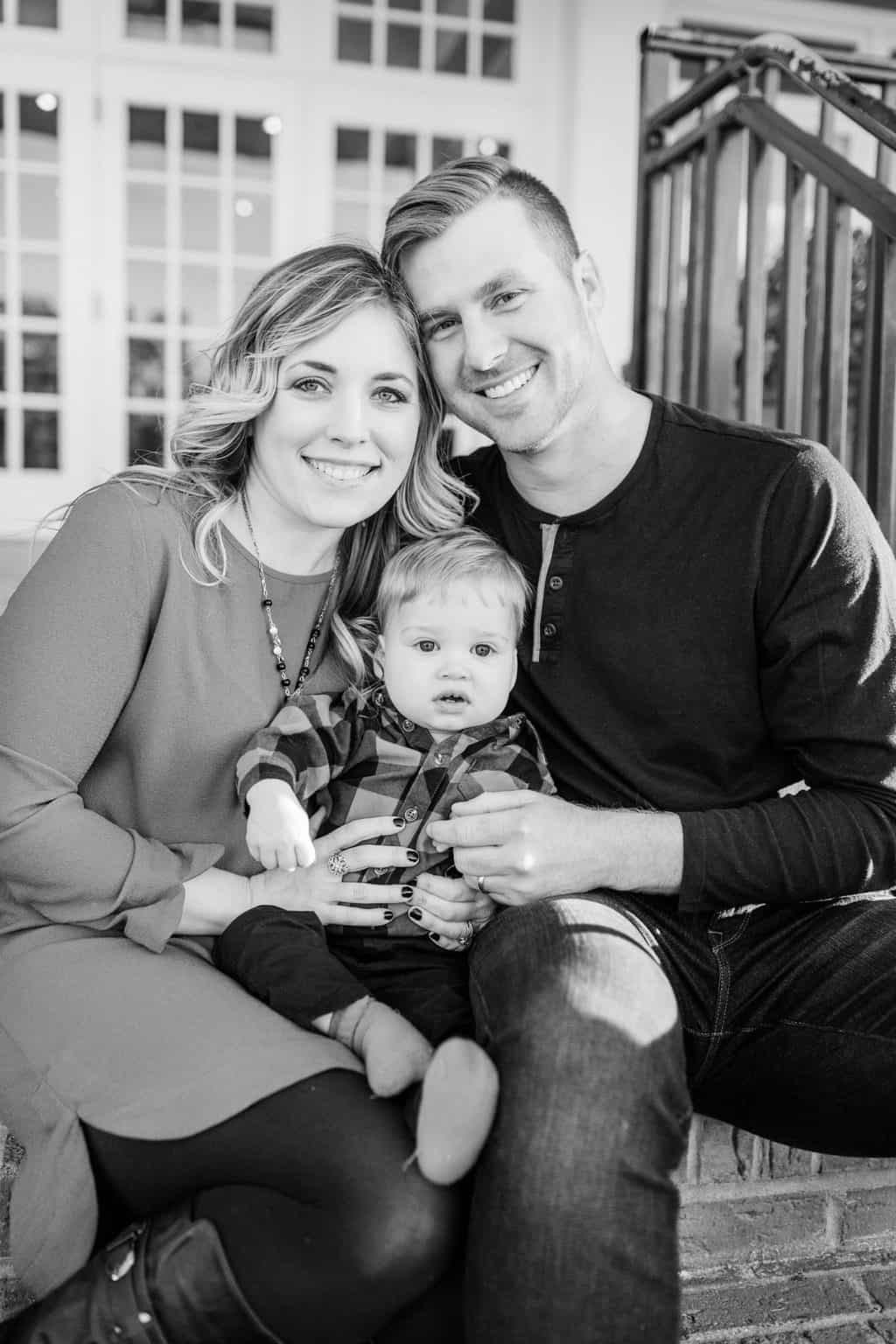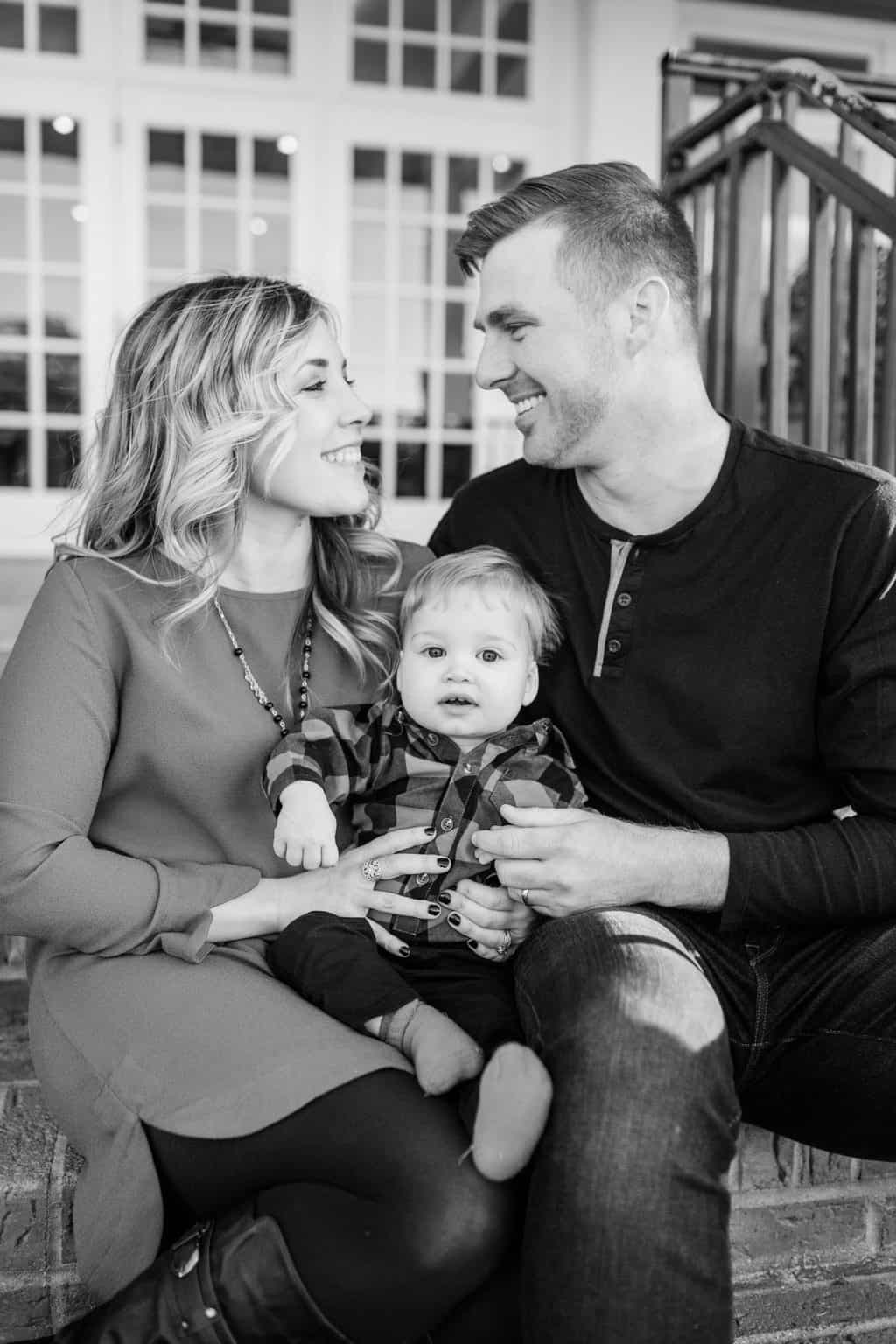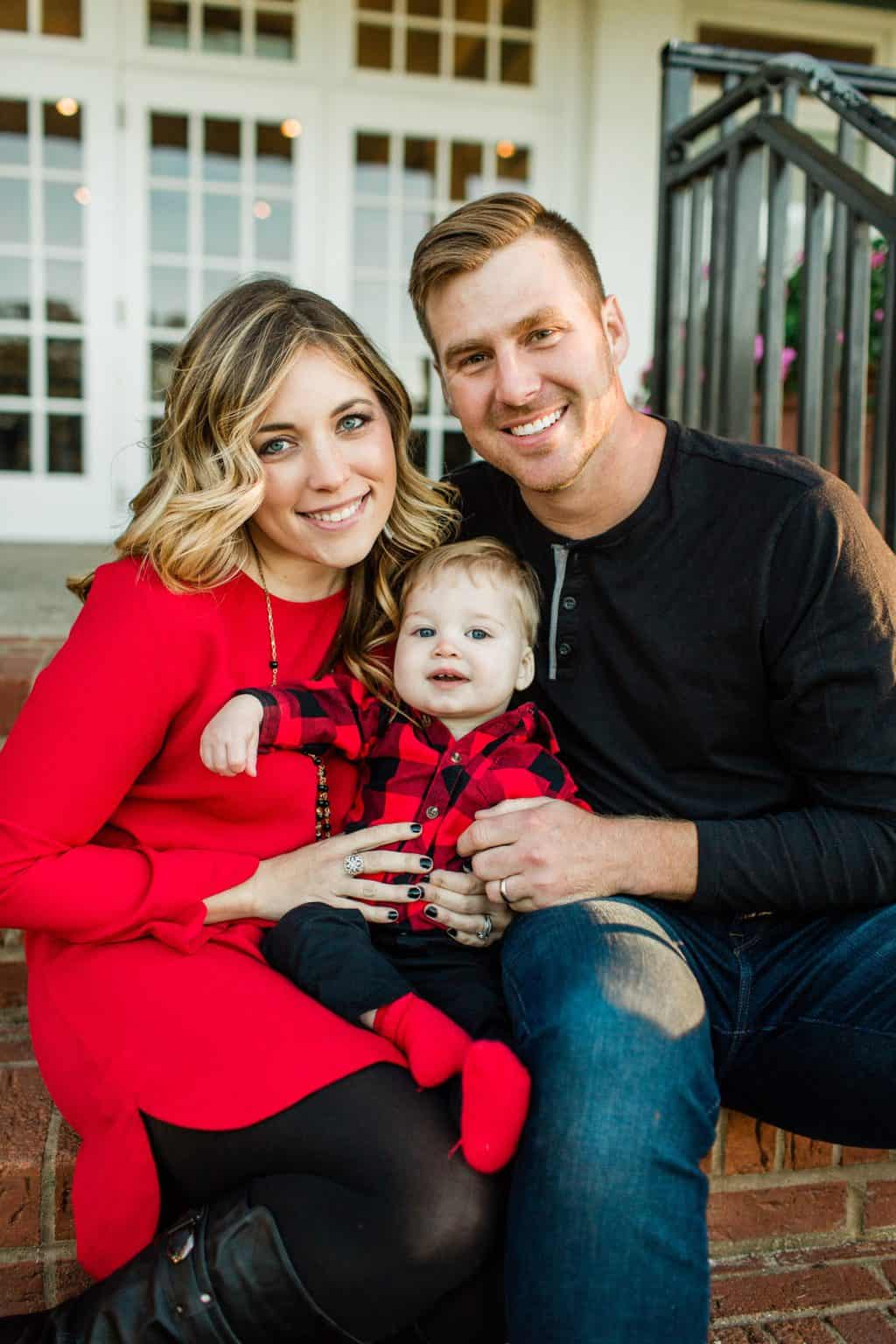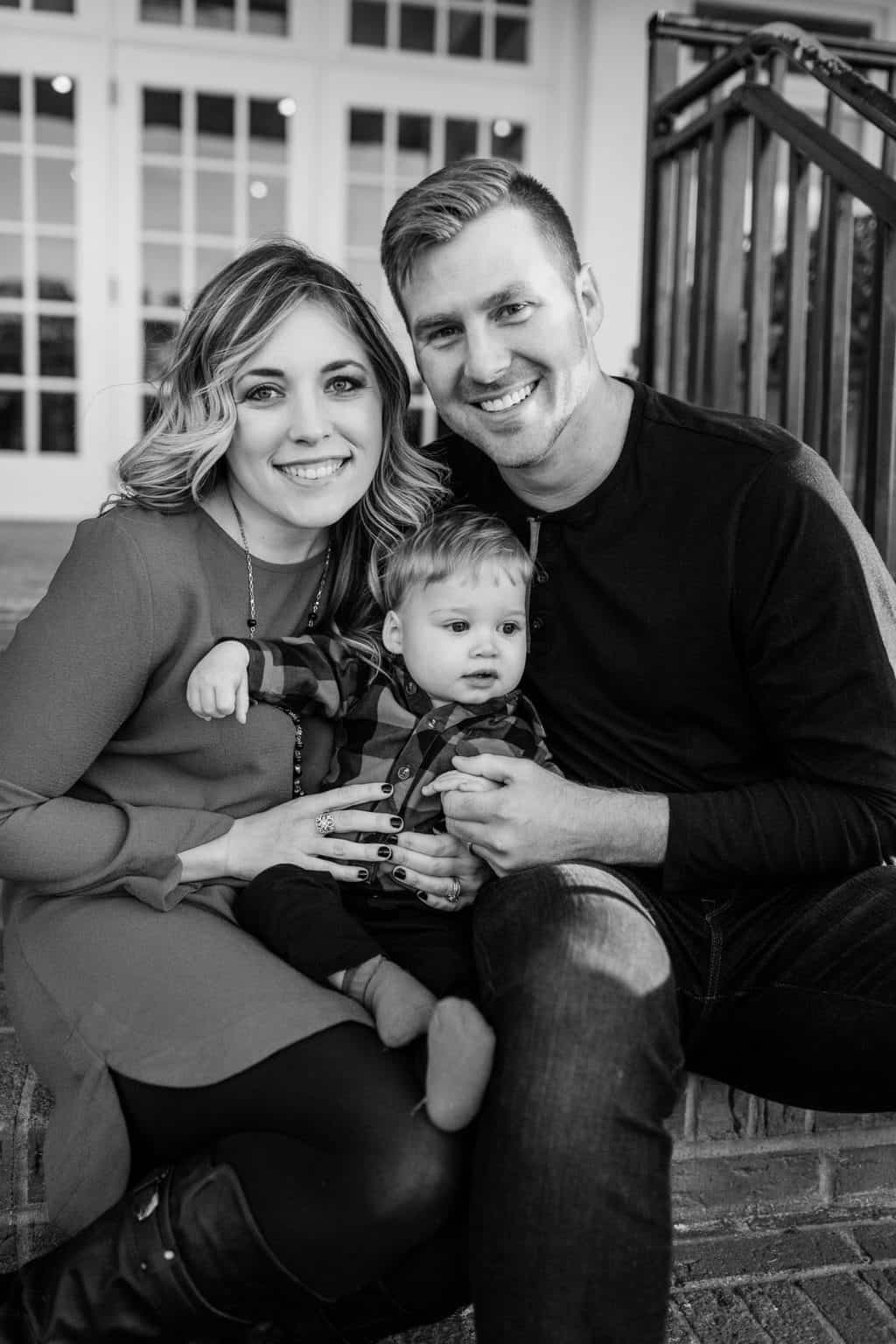 Our original December baby! Britt really wanted to wear her Mickey hair clips from her BBB makeover and I just let her. Why not, right? I think she looks SO gorgeous and SO GROWN.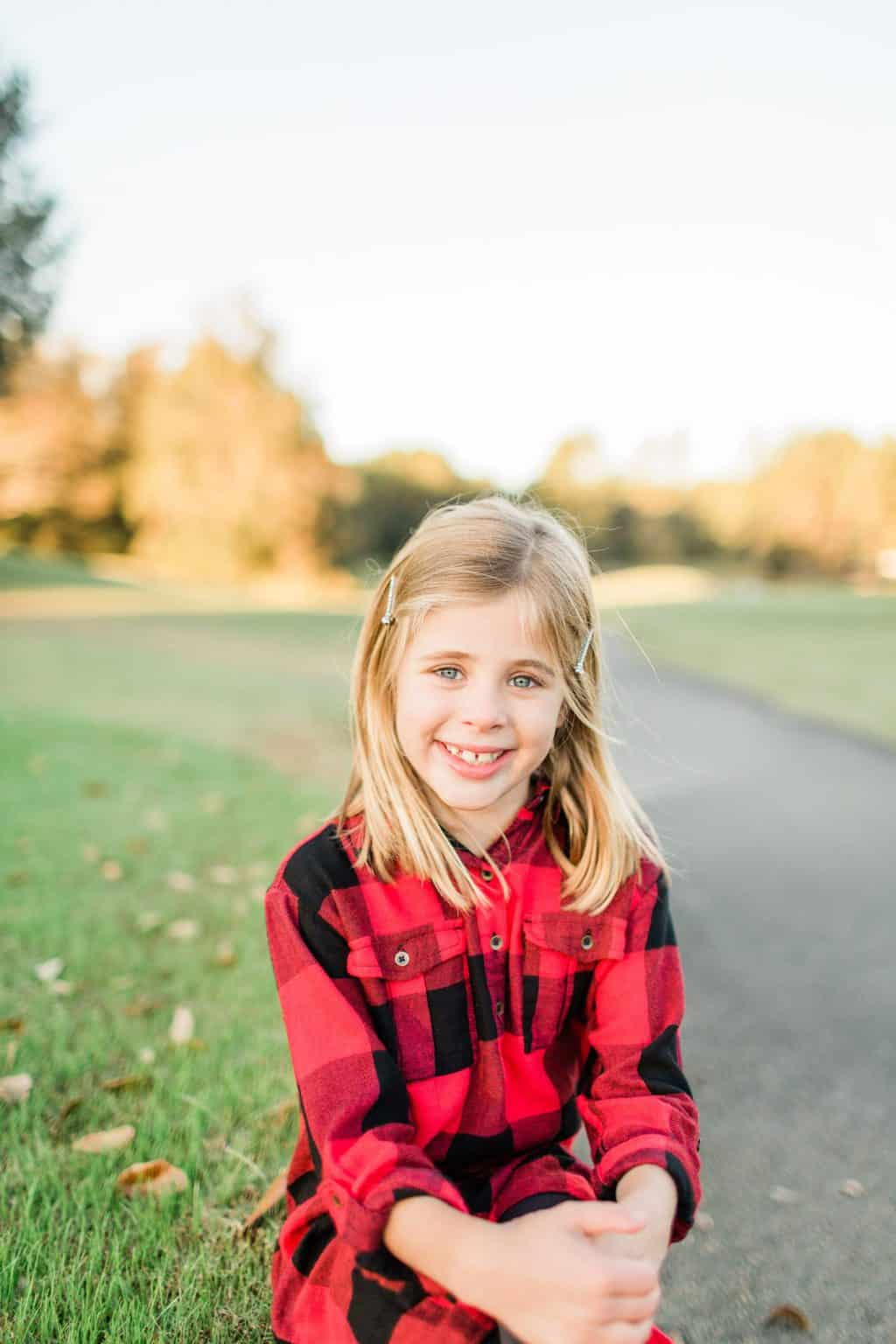 Hands down my favorite picture of Britt…probably ever!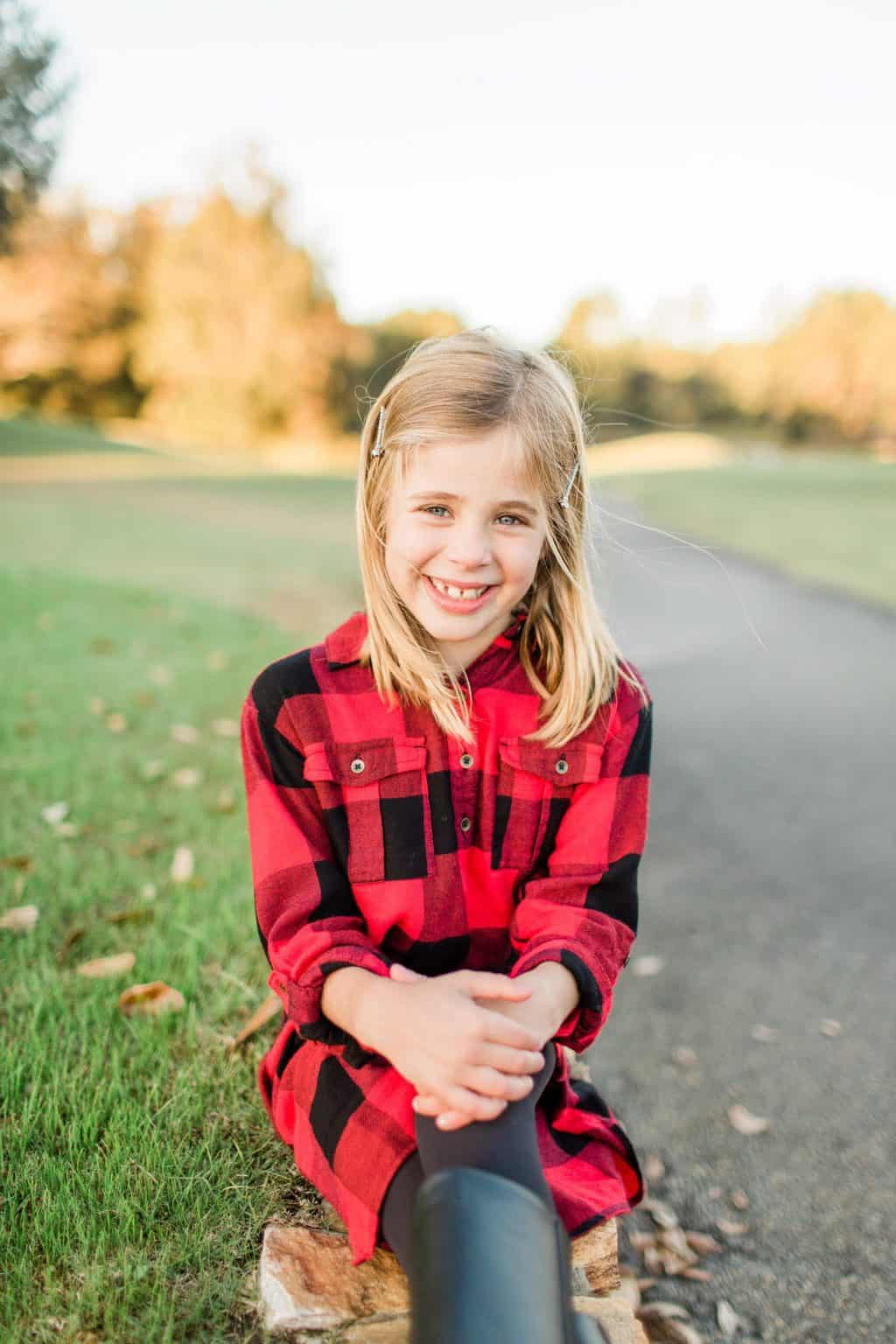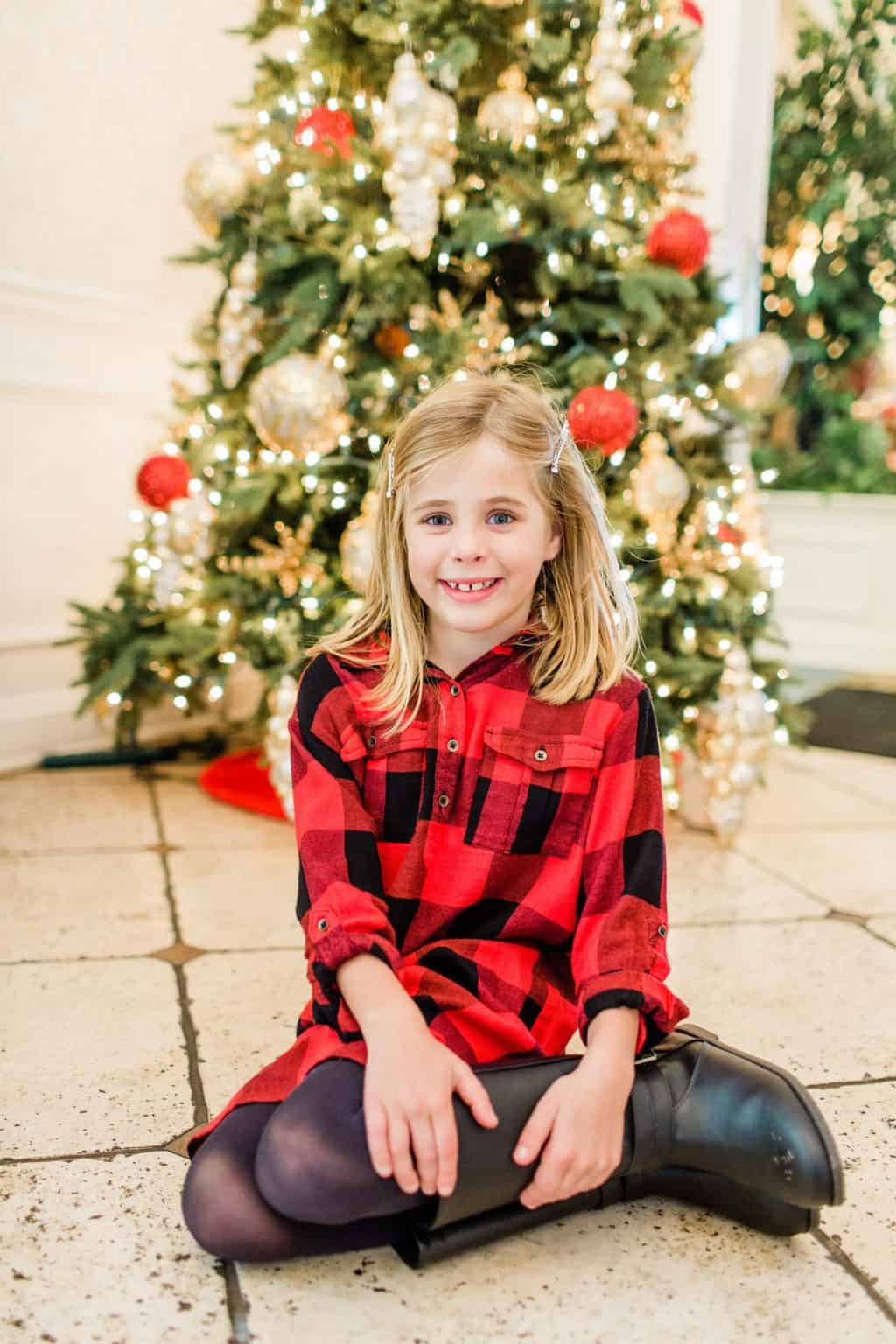 Those eyes!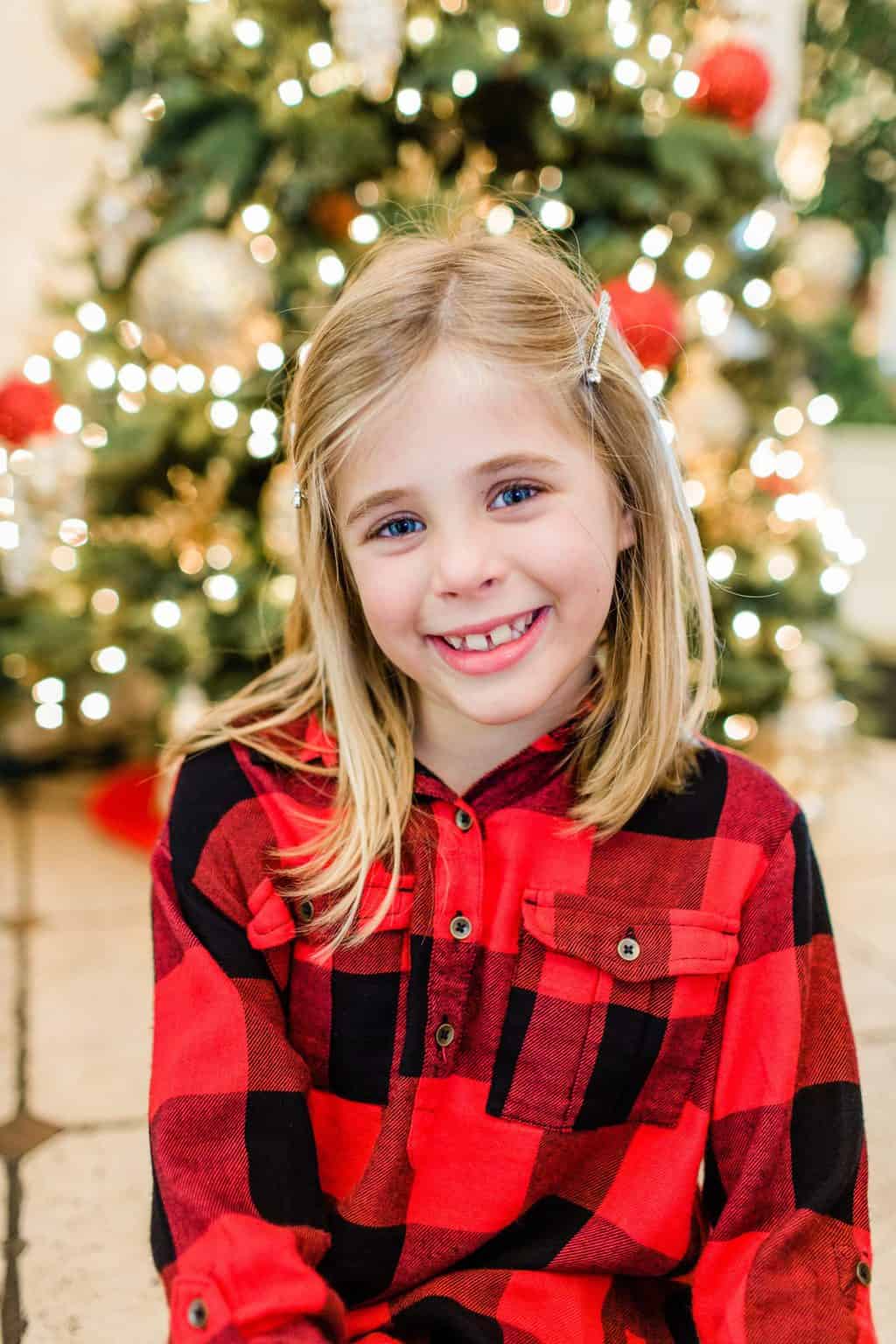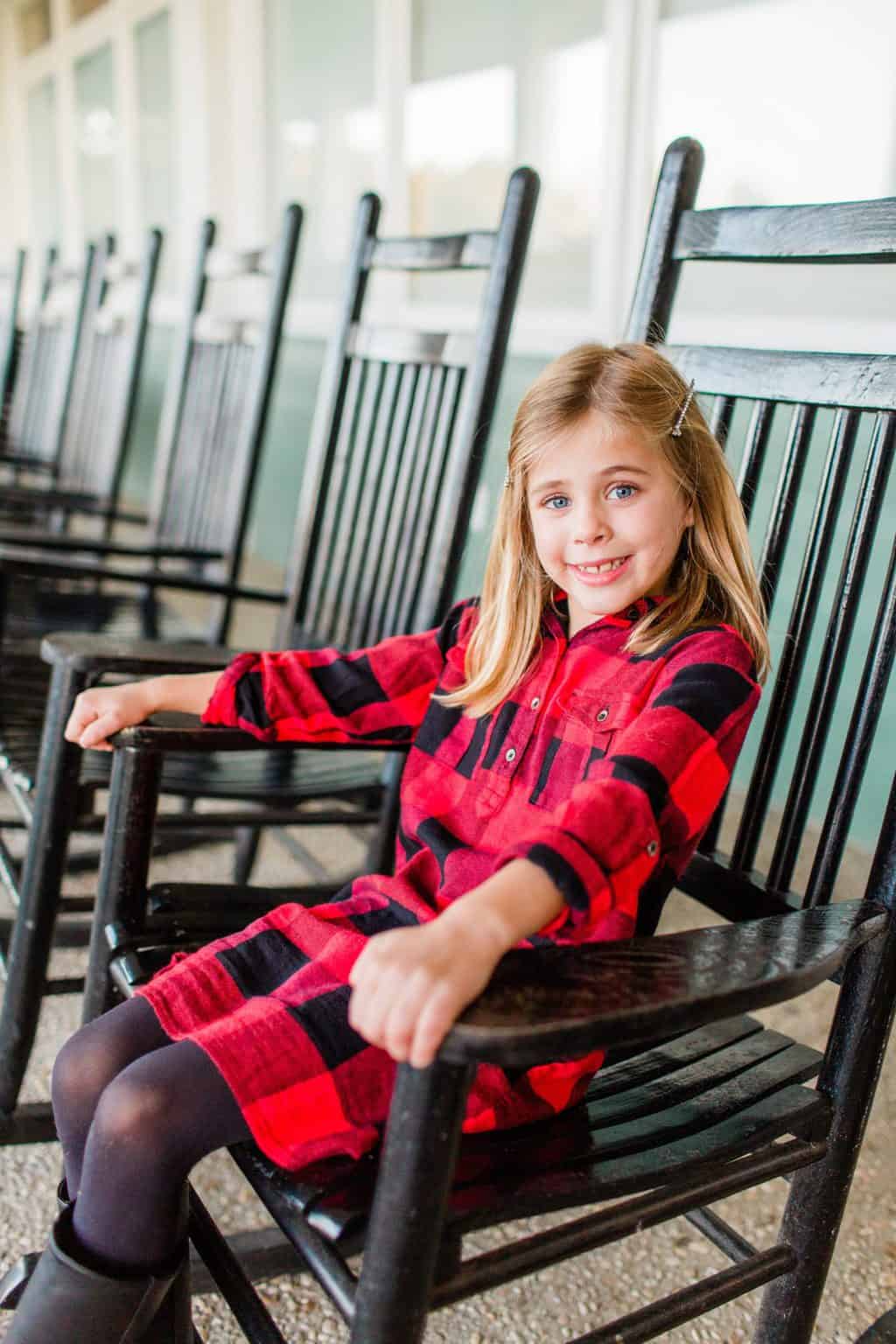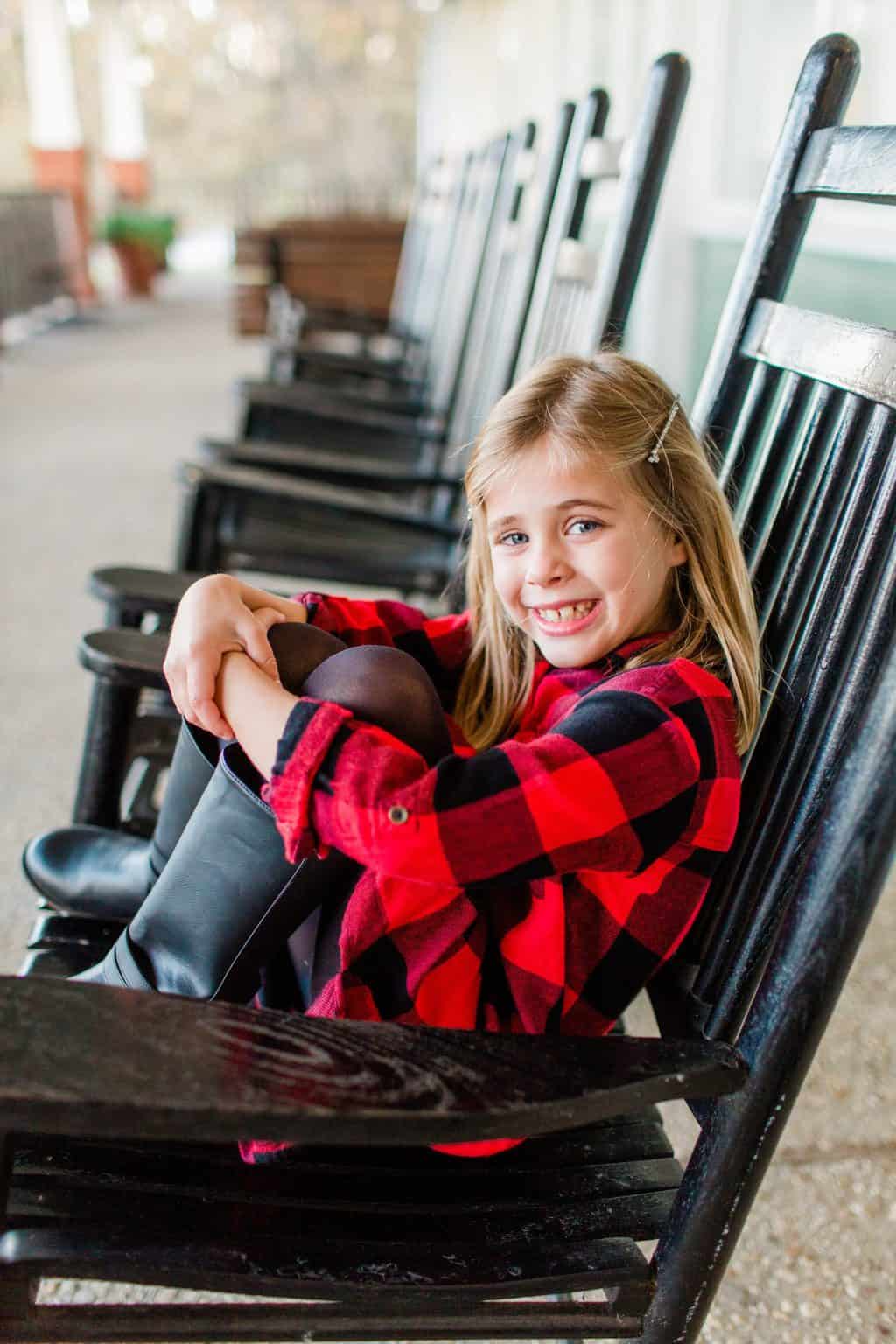 So proud of this girl and so blessed to call her mine 🙂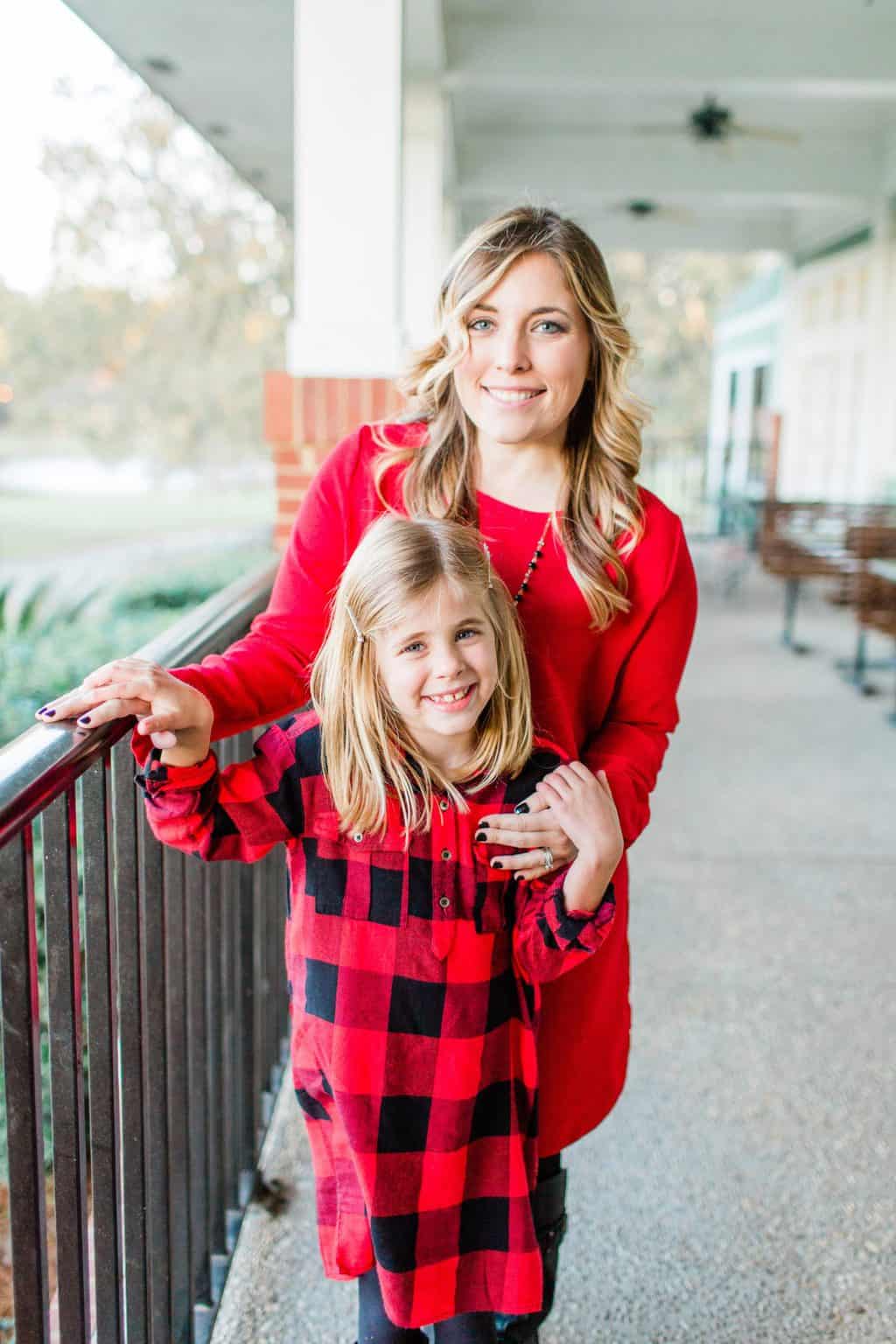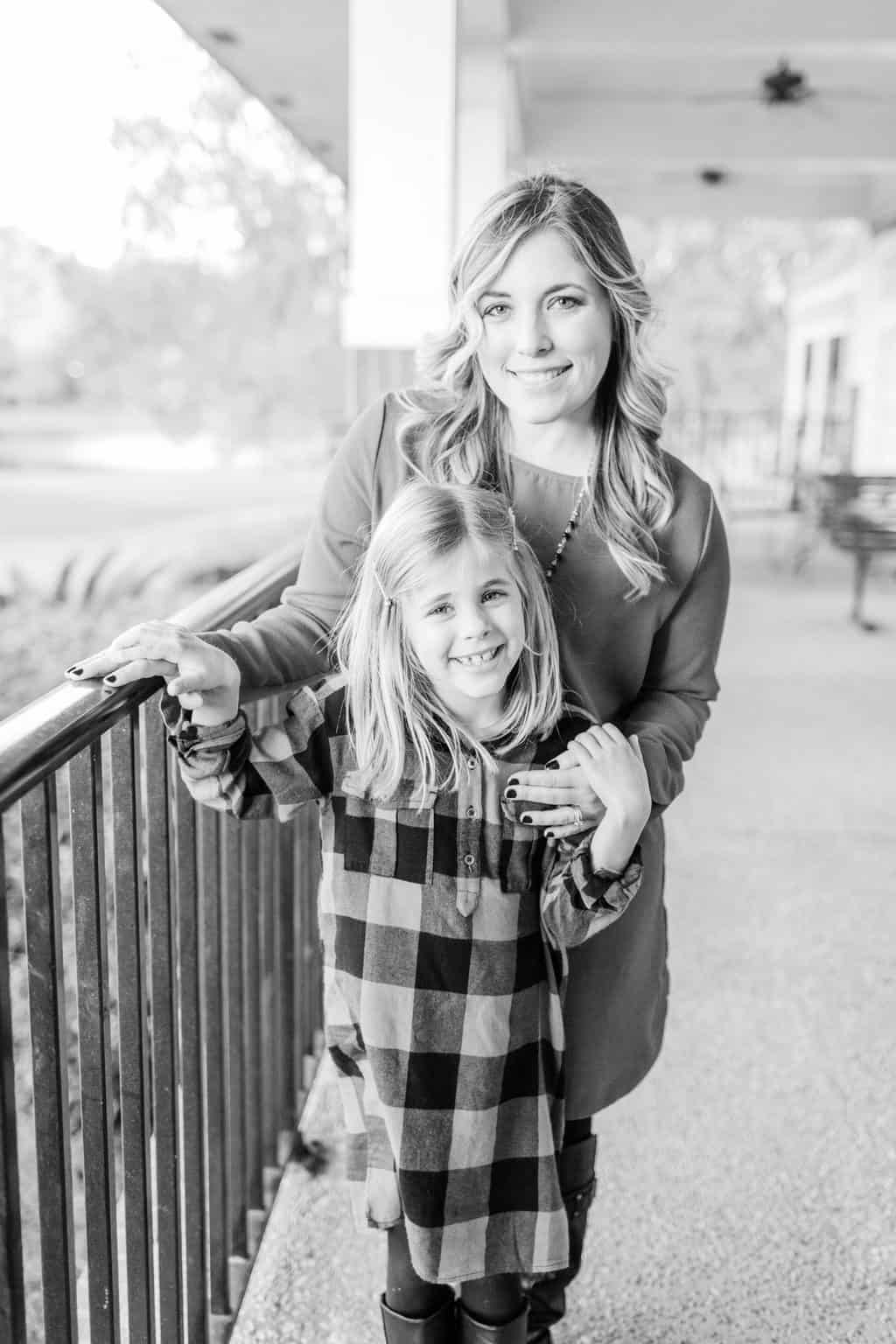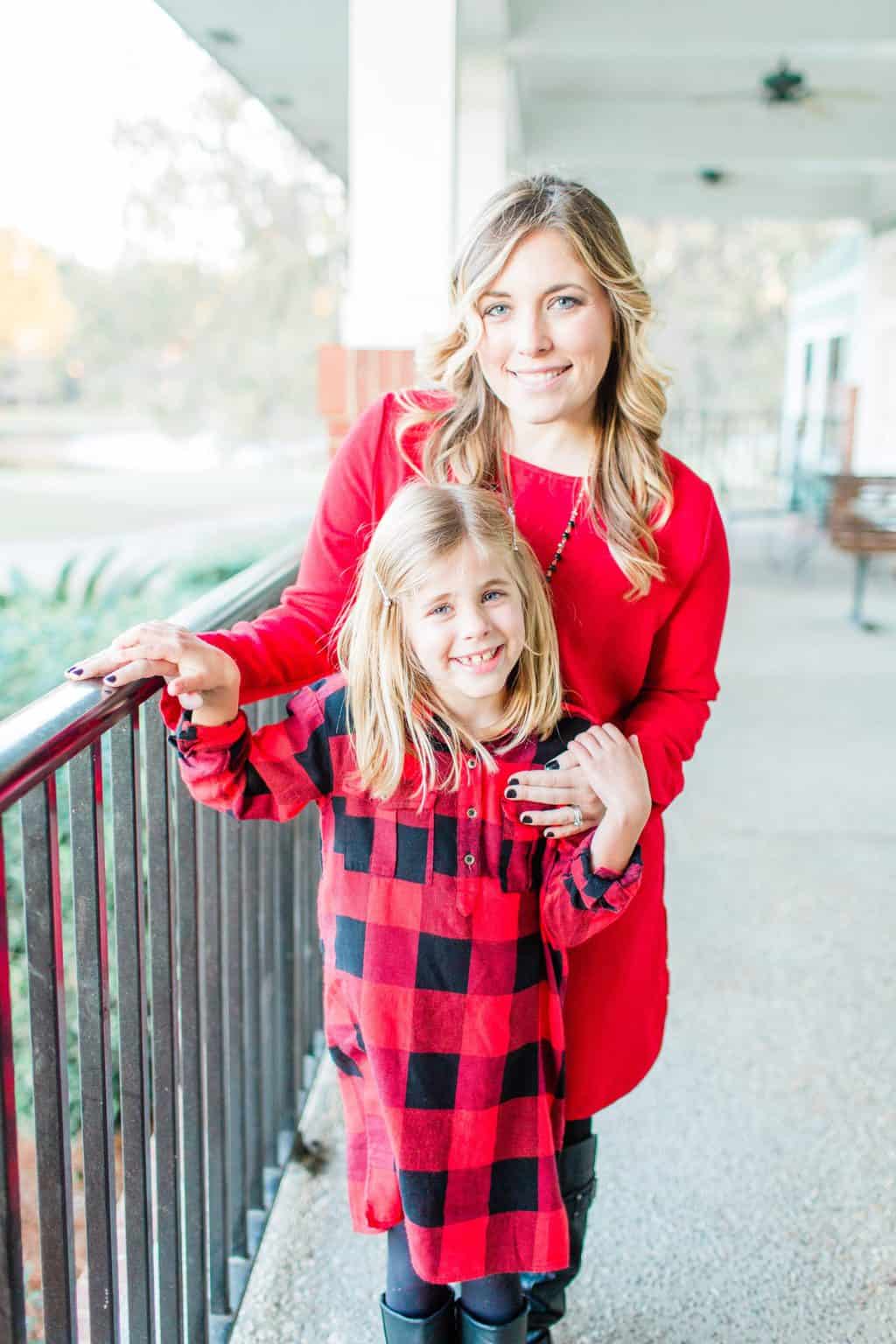 Britt and Spear are our BIG kissers…I love this as it's a Britt memory we always want to keep! Love those sweet girl kisses!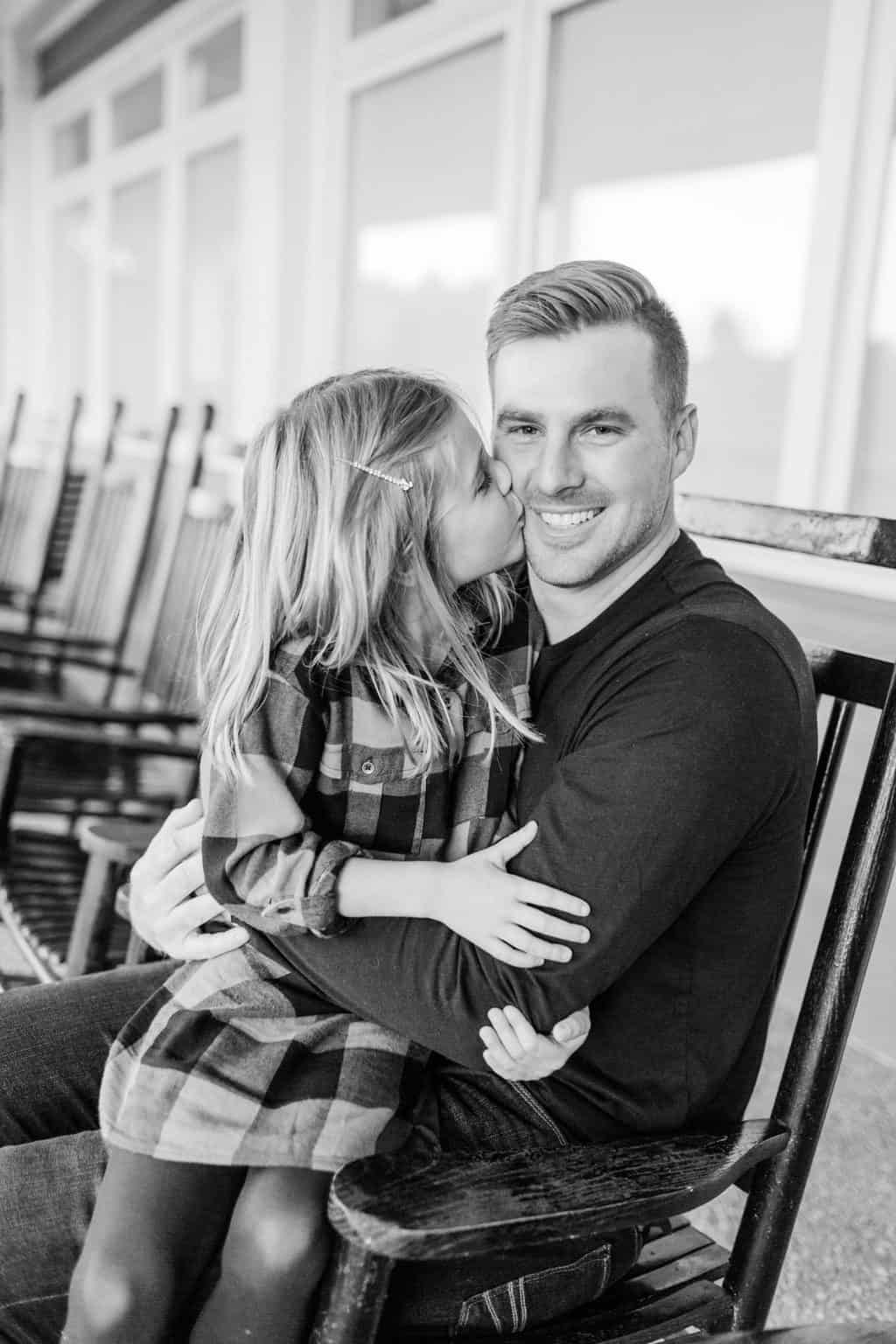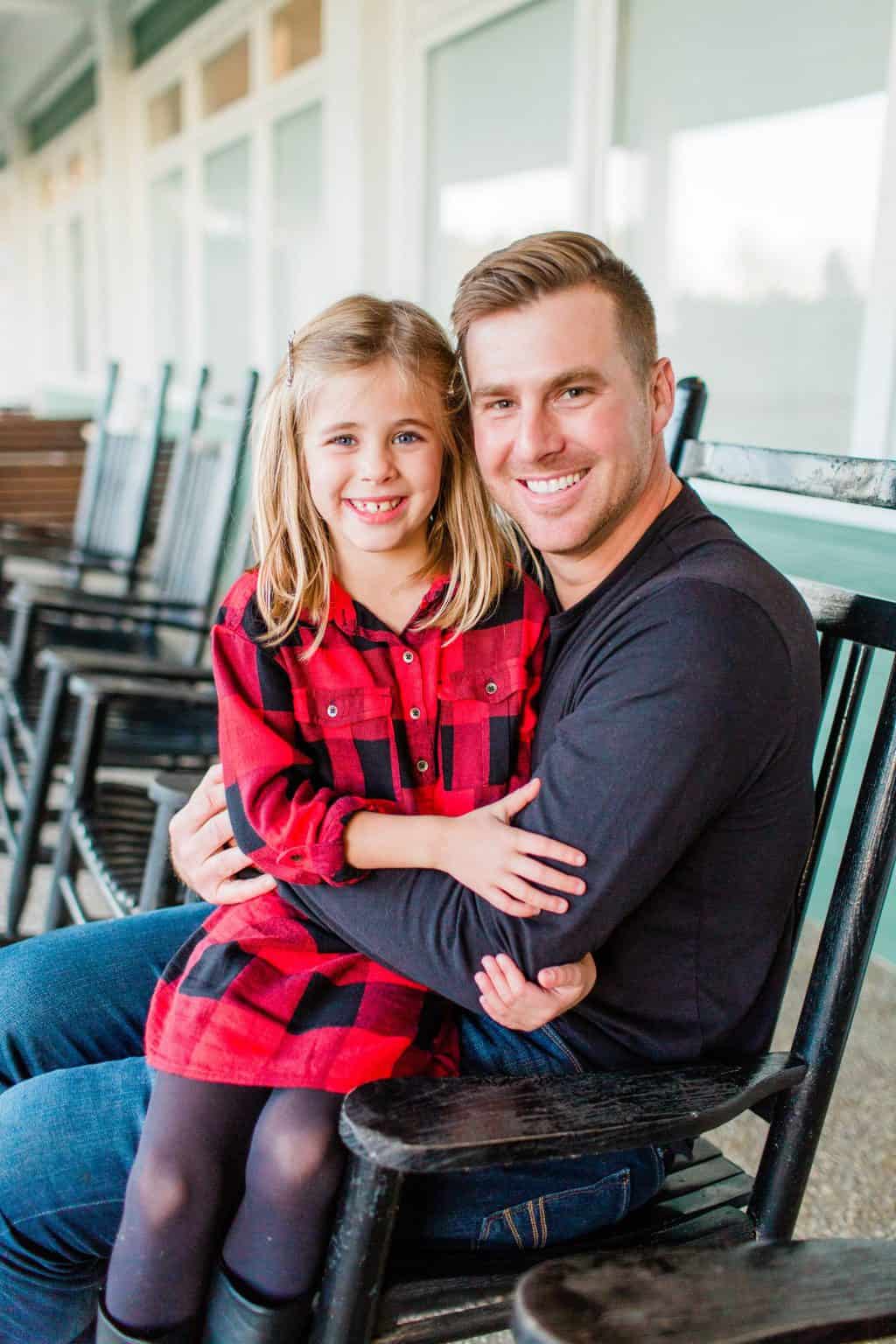 Our second beautiful princess! I was excited about Tess's outfit…especially her red boots! All of our outfits are from Old Navy (aside from my dress which is from a local boutique).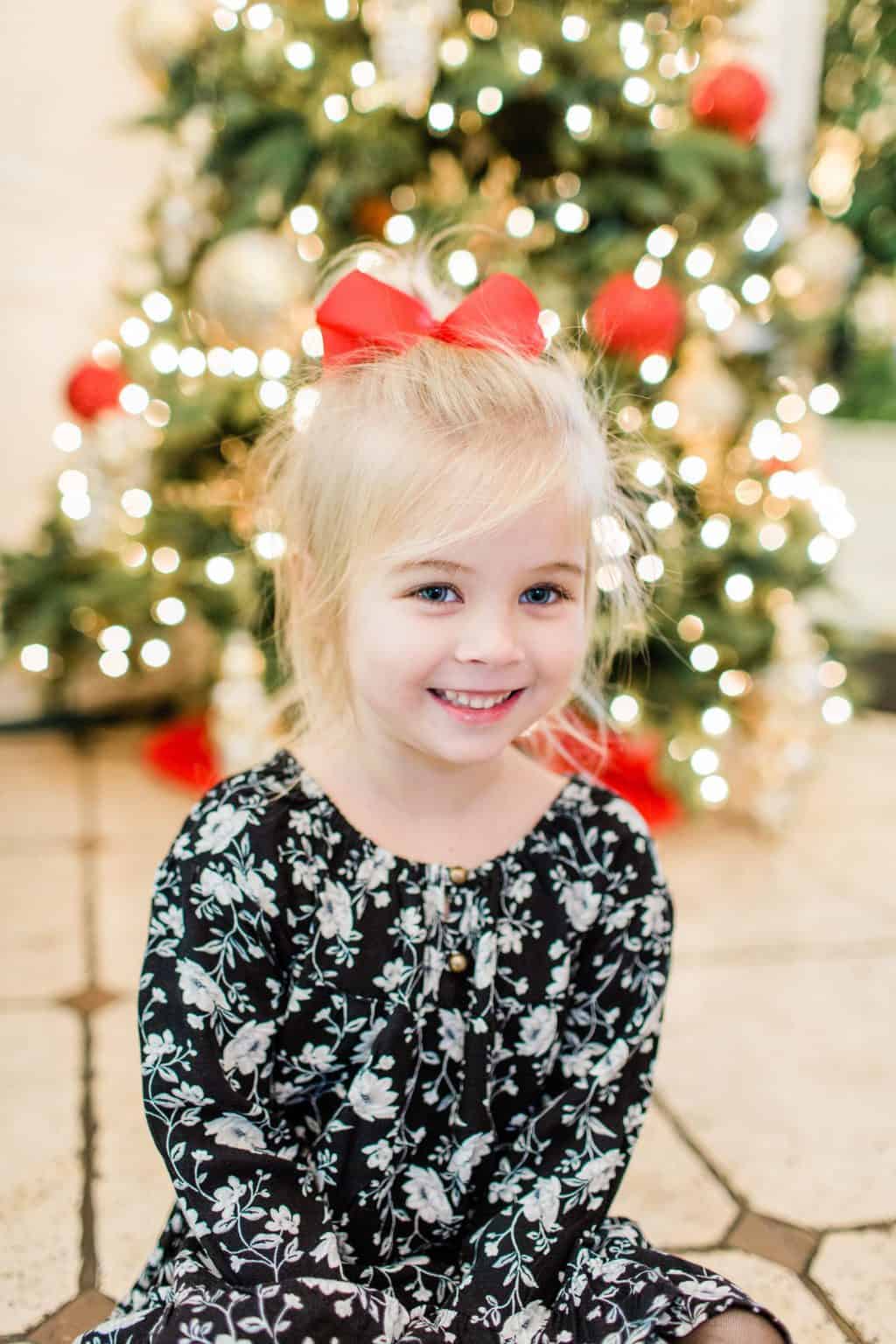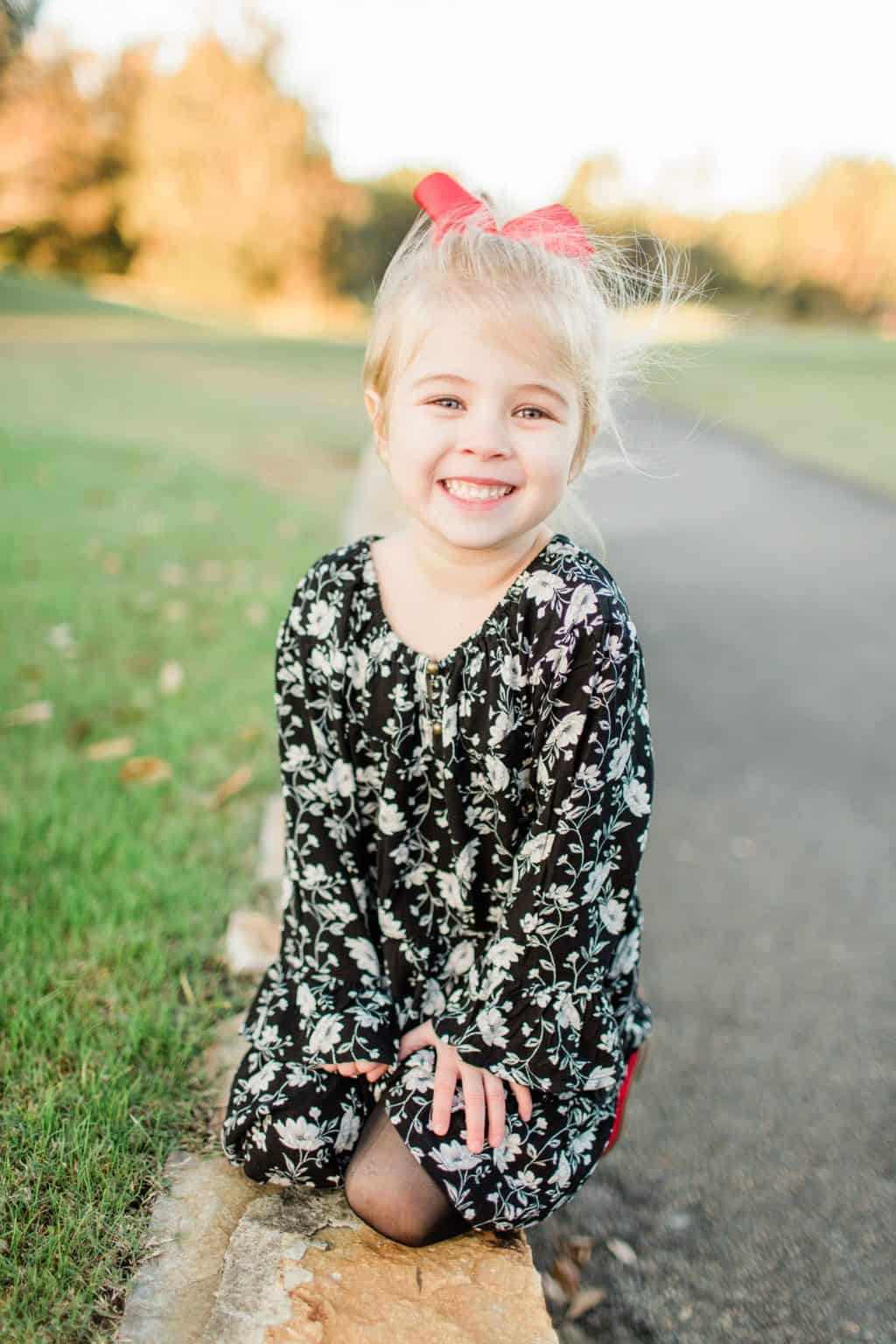 And this is the "Tess pose" she always tucks that chin on her shoulder. Another pic I love that we'll have as a memory of her at this age!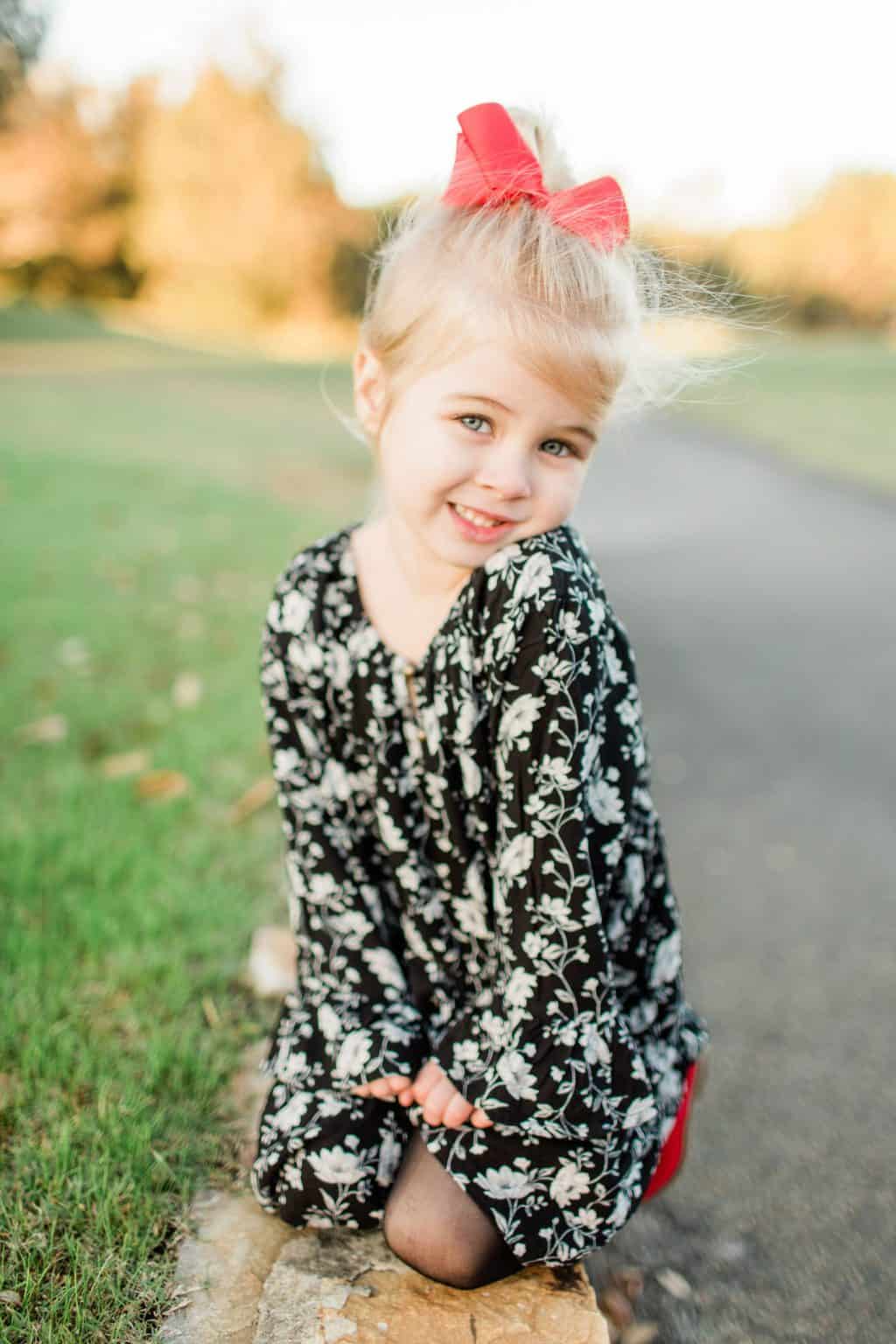 My favorite of Tess!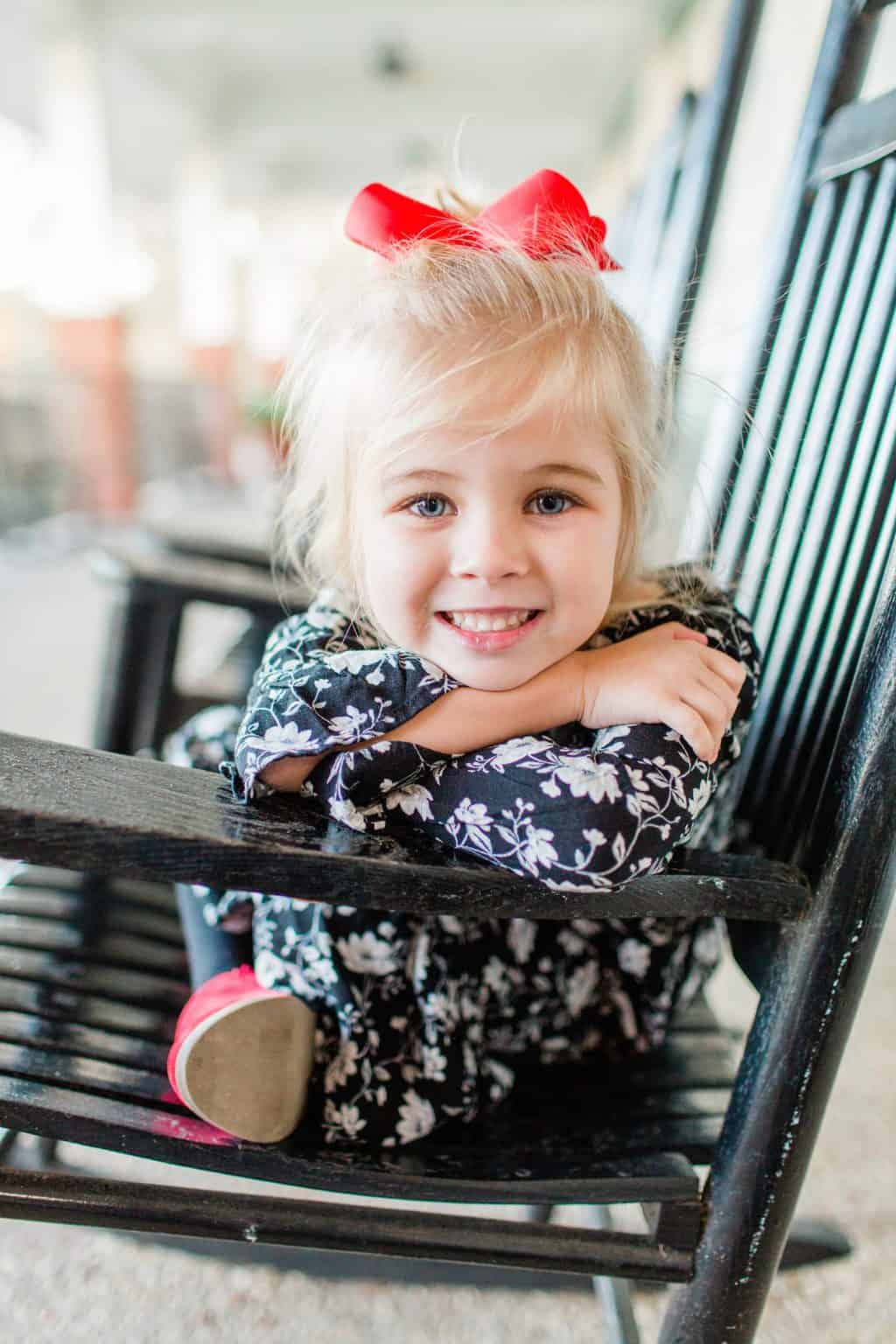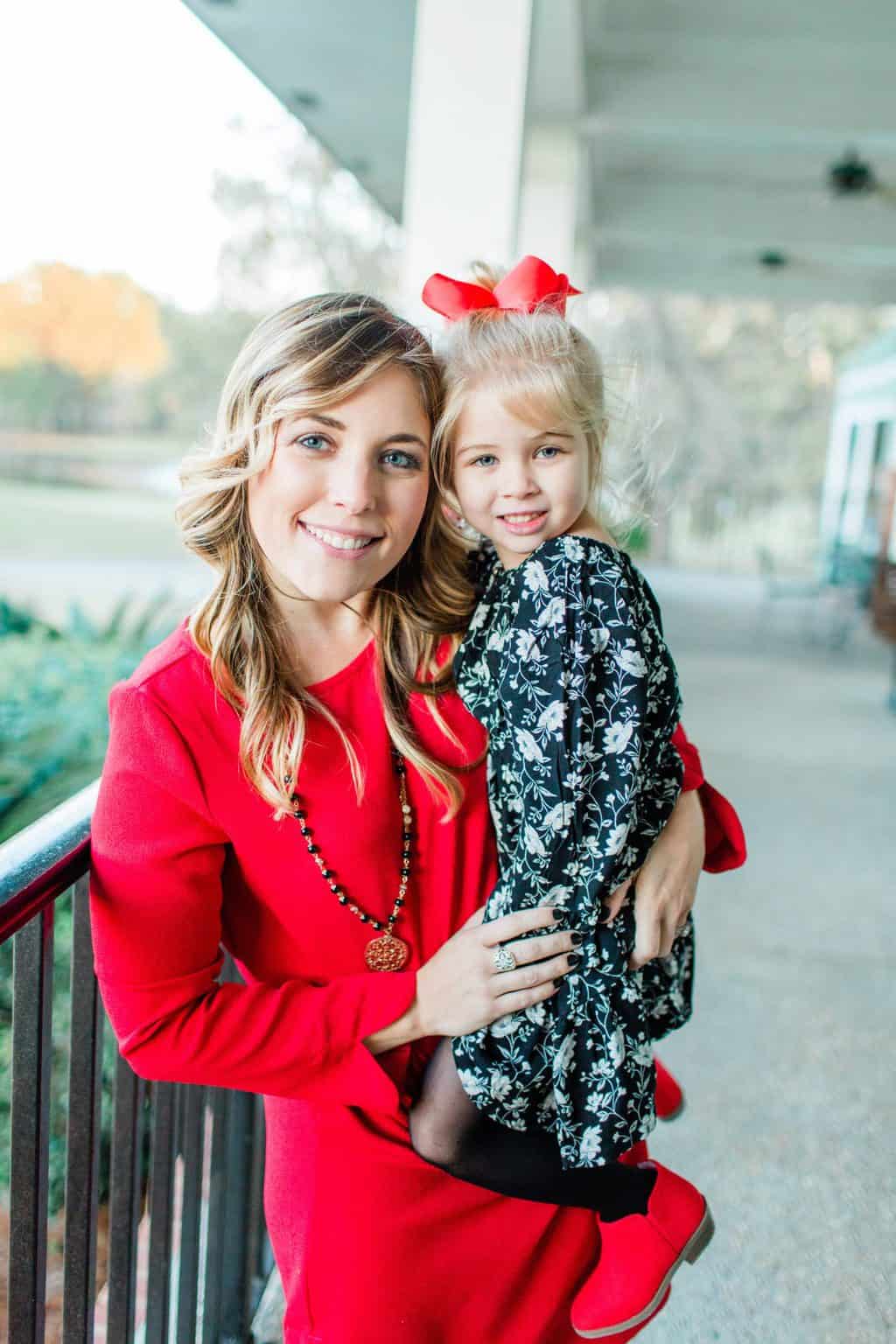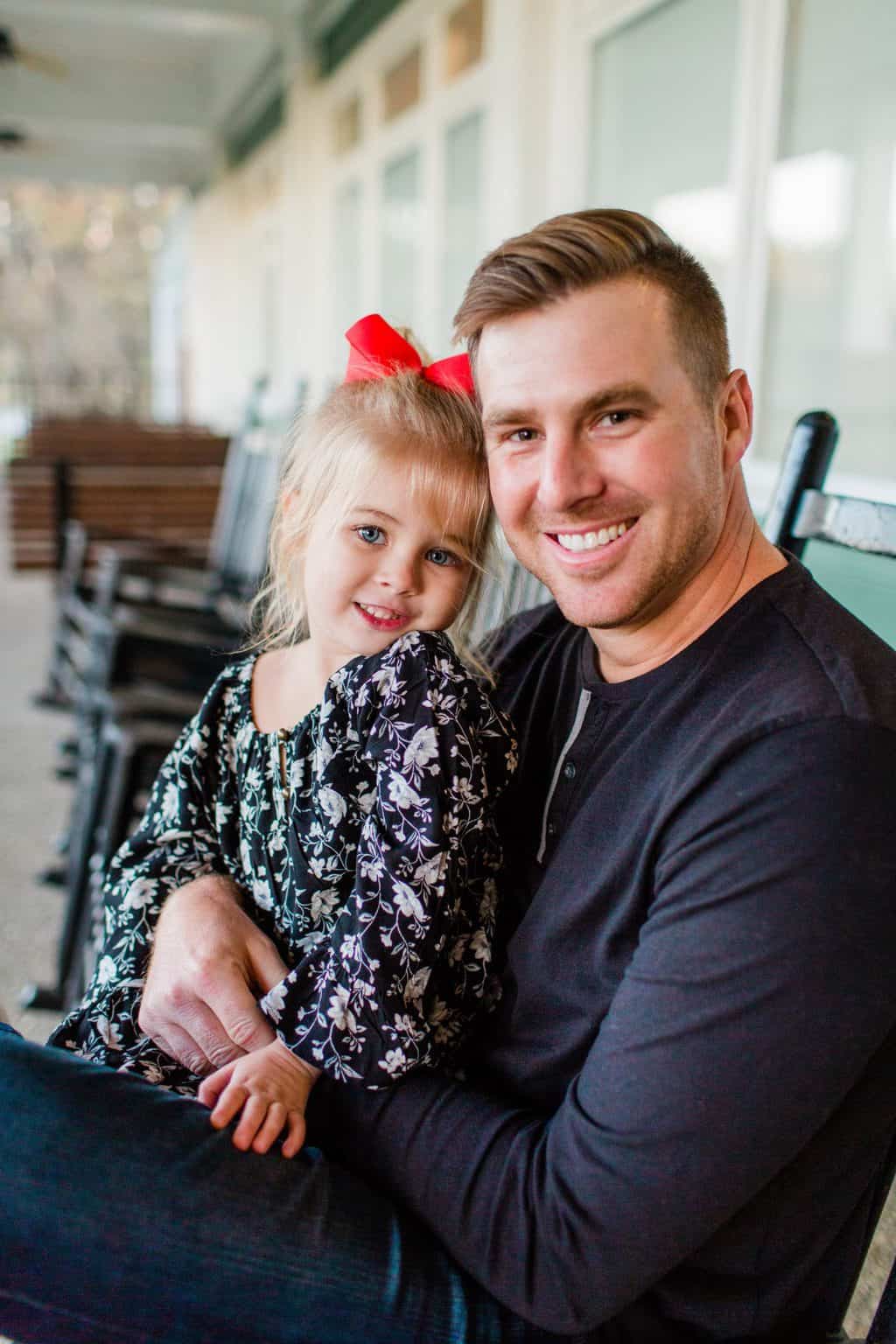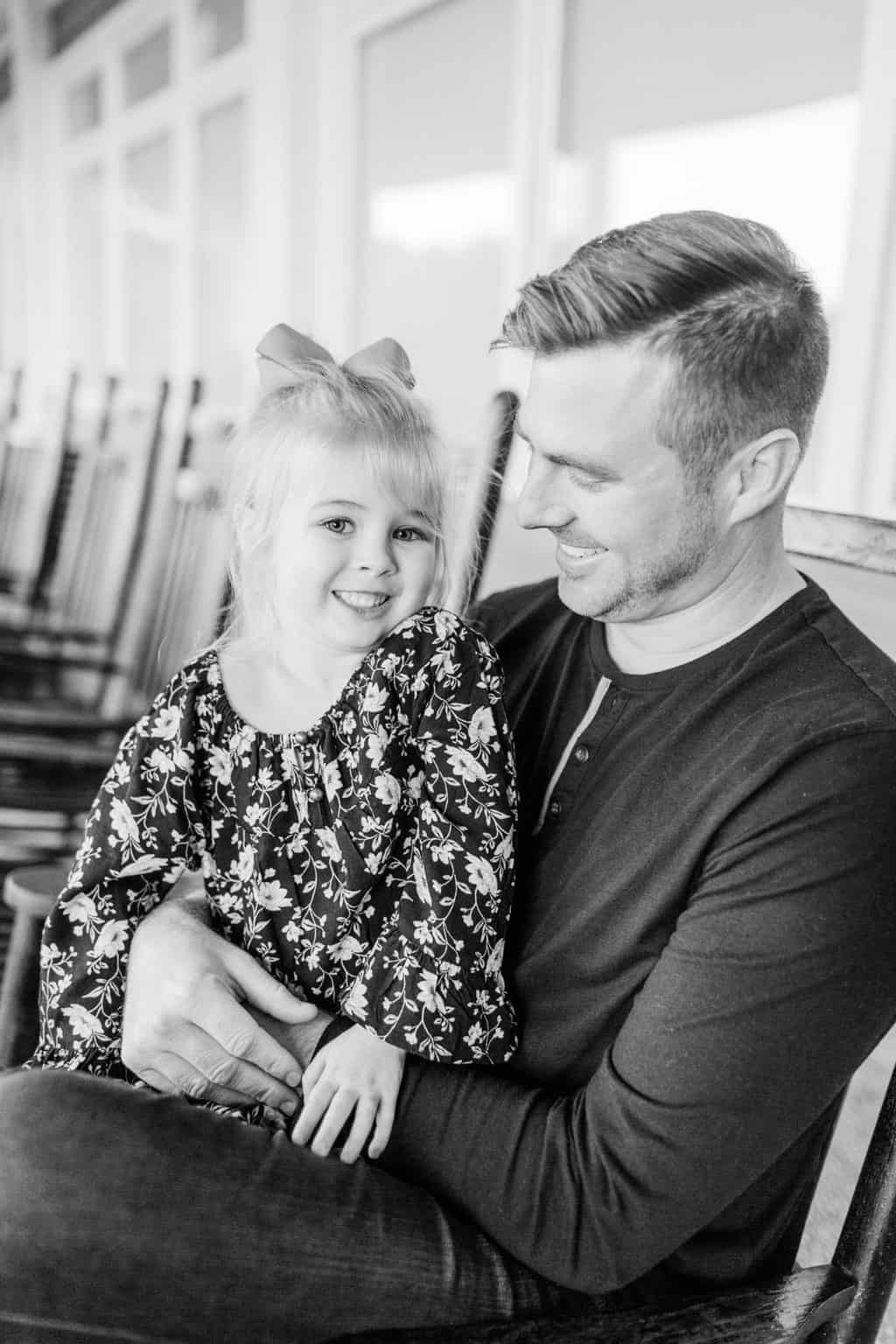 Kye was AWESOME during this session. He never complained and he always, always kept helping in every way he could. He loved being a helper with Spear. Not only was he an awesome helper…but he always comes through with the great smiles too 😉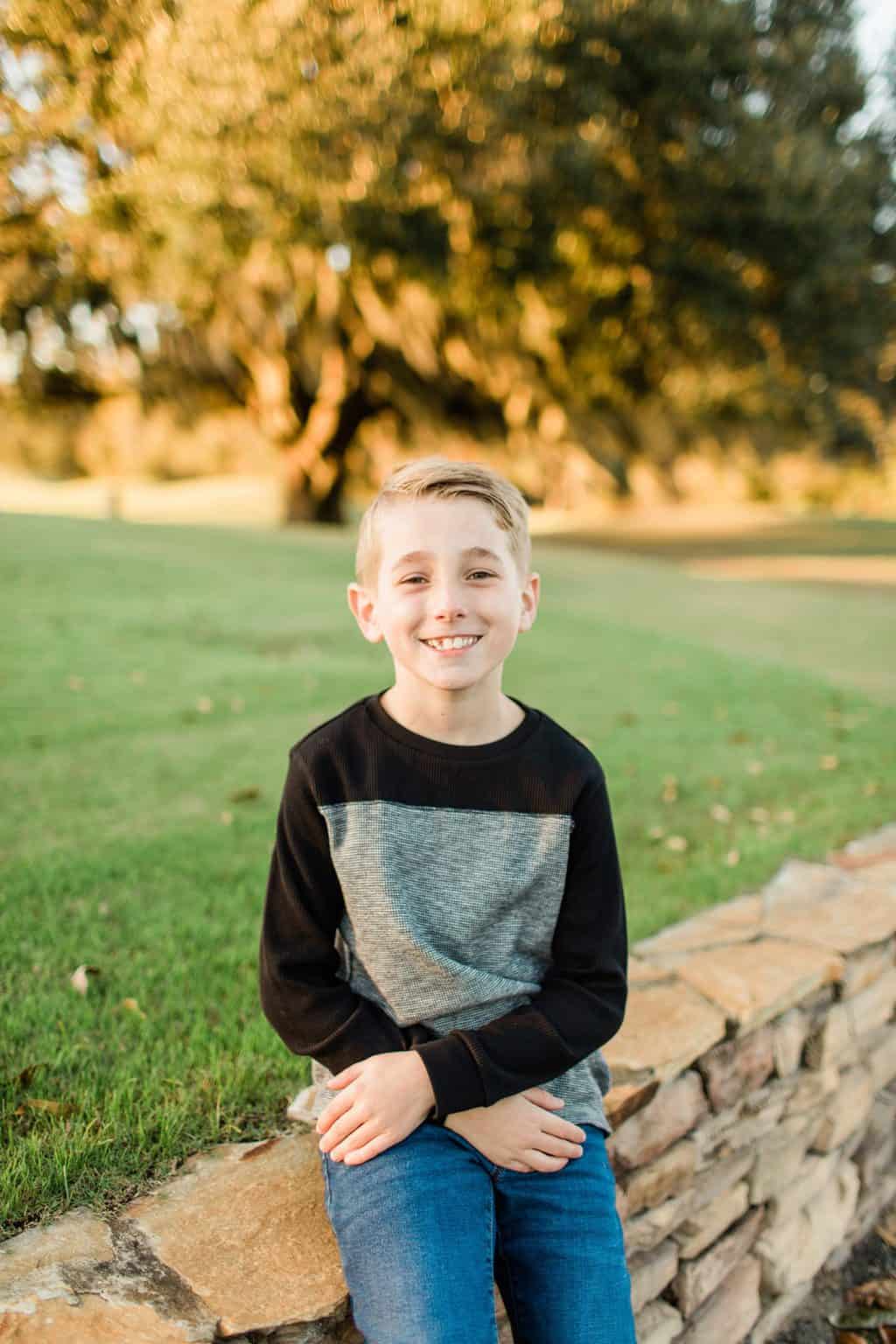 So proud of this handsome boy of mine!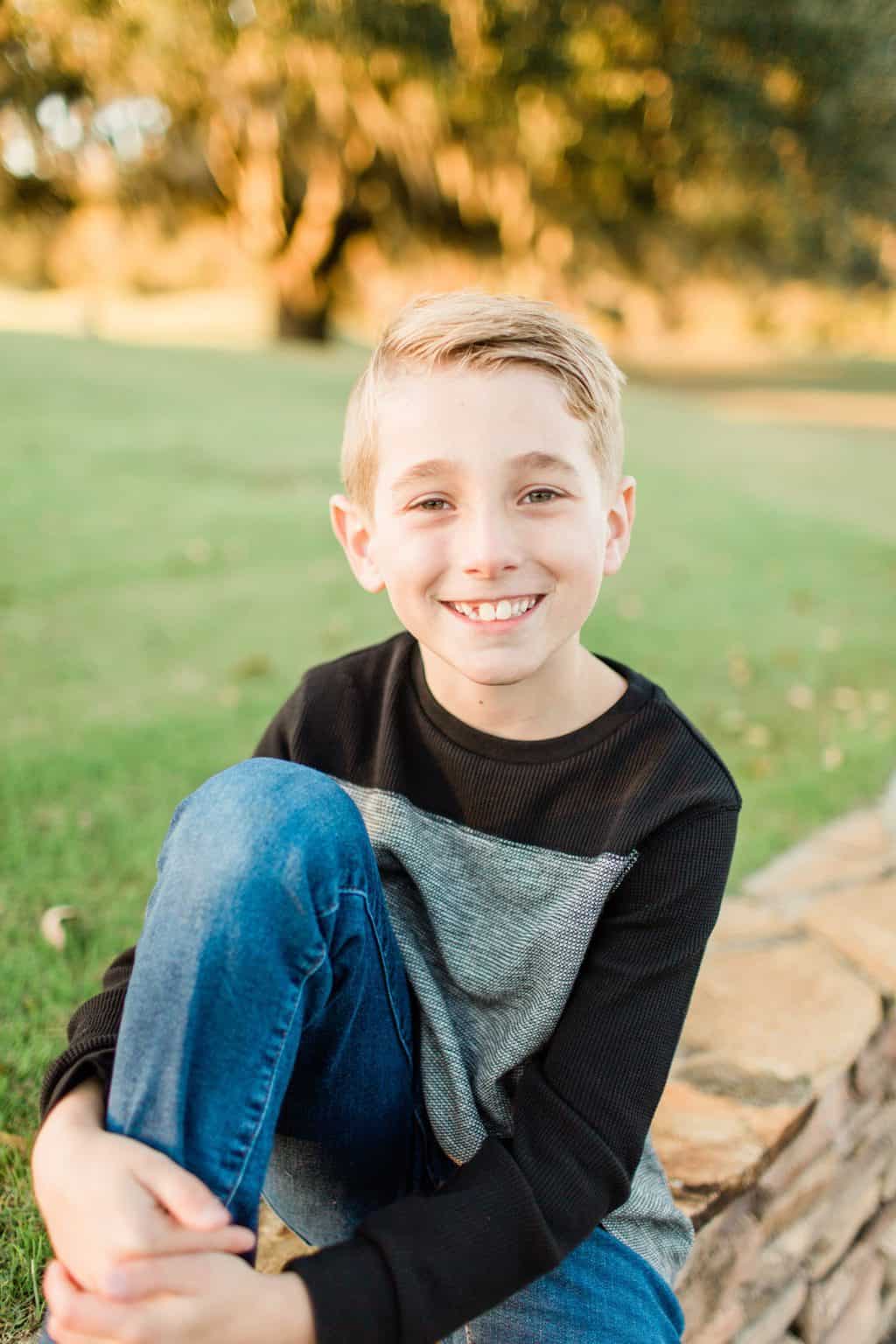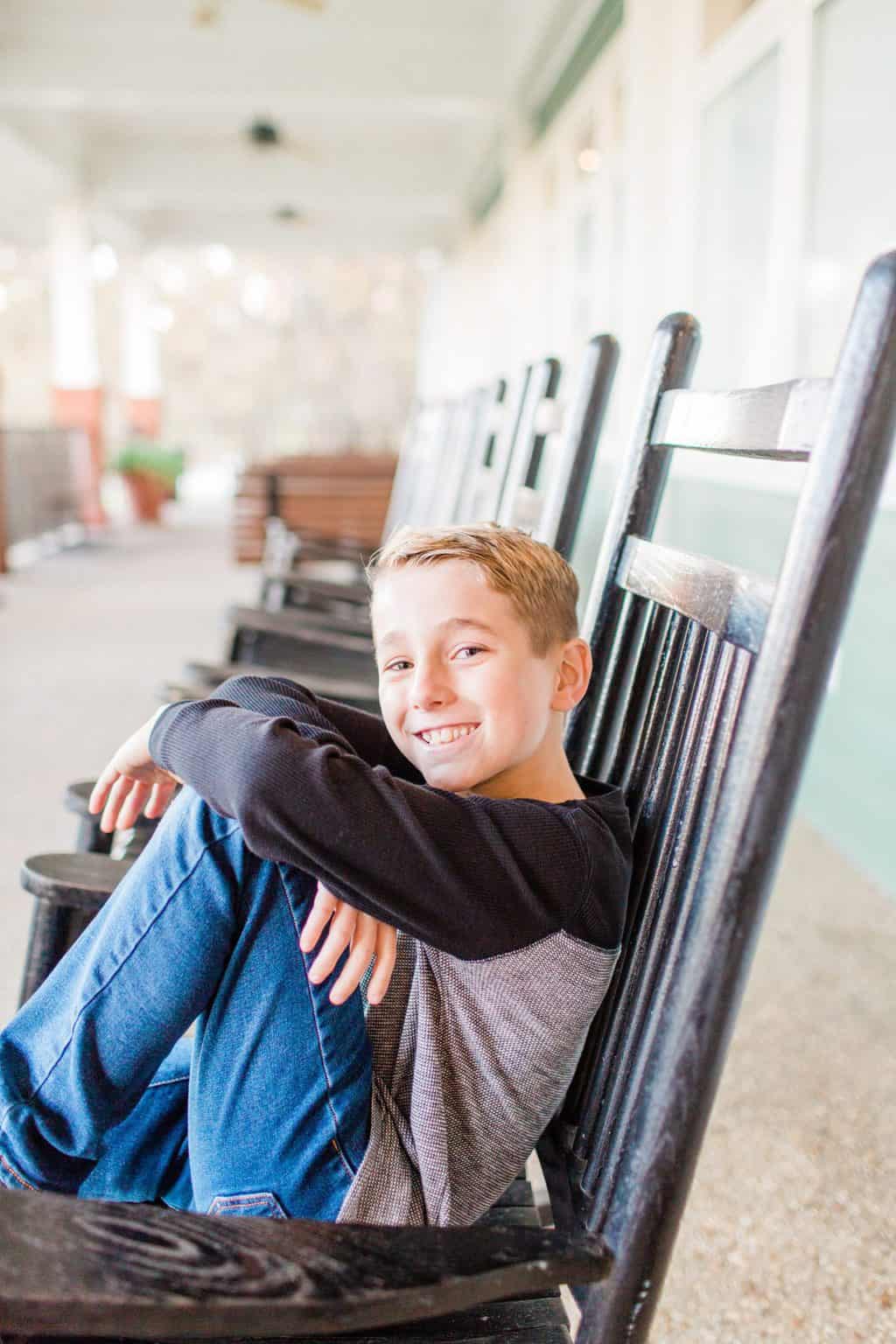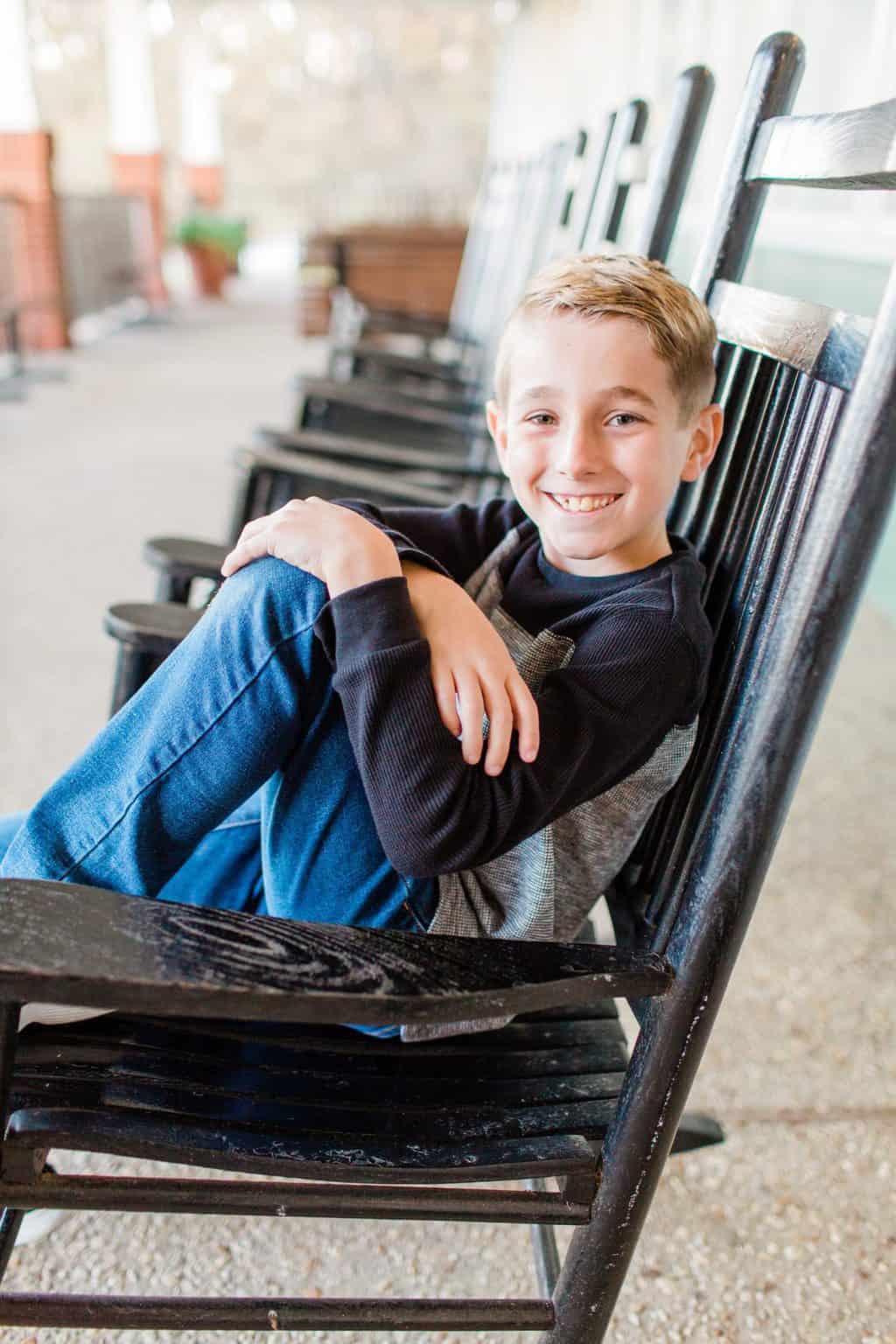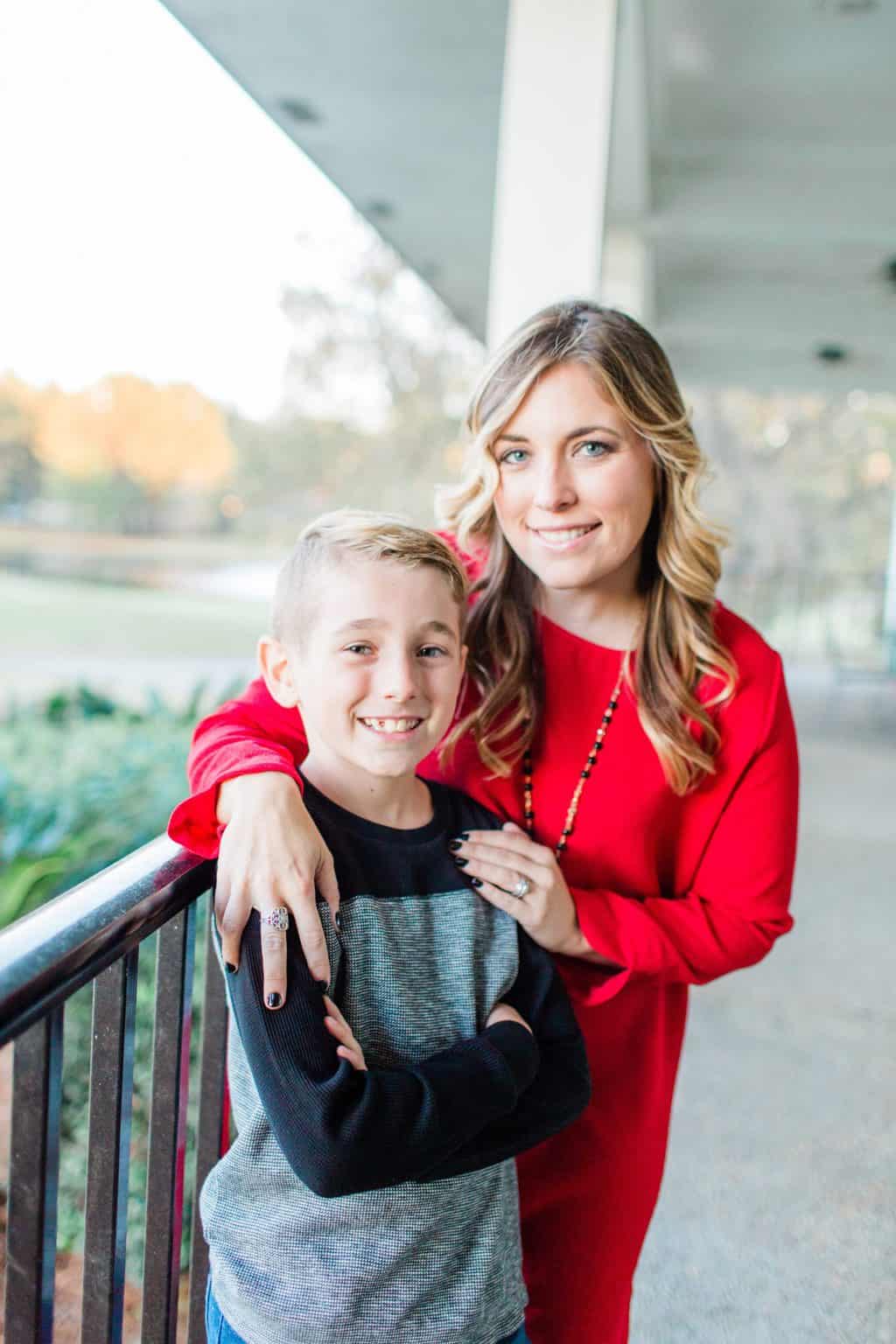 Dudes being dudes.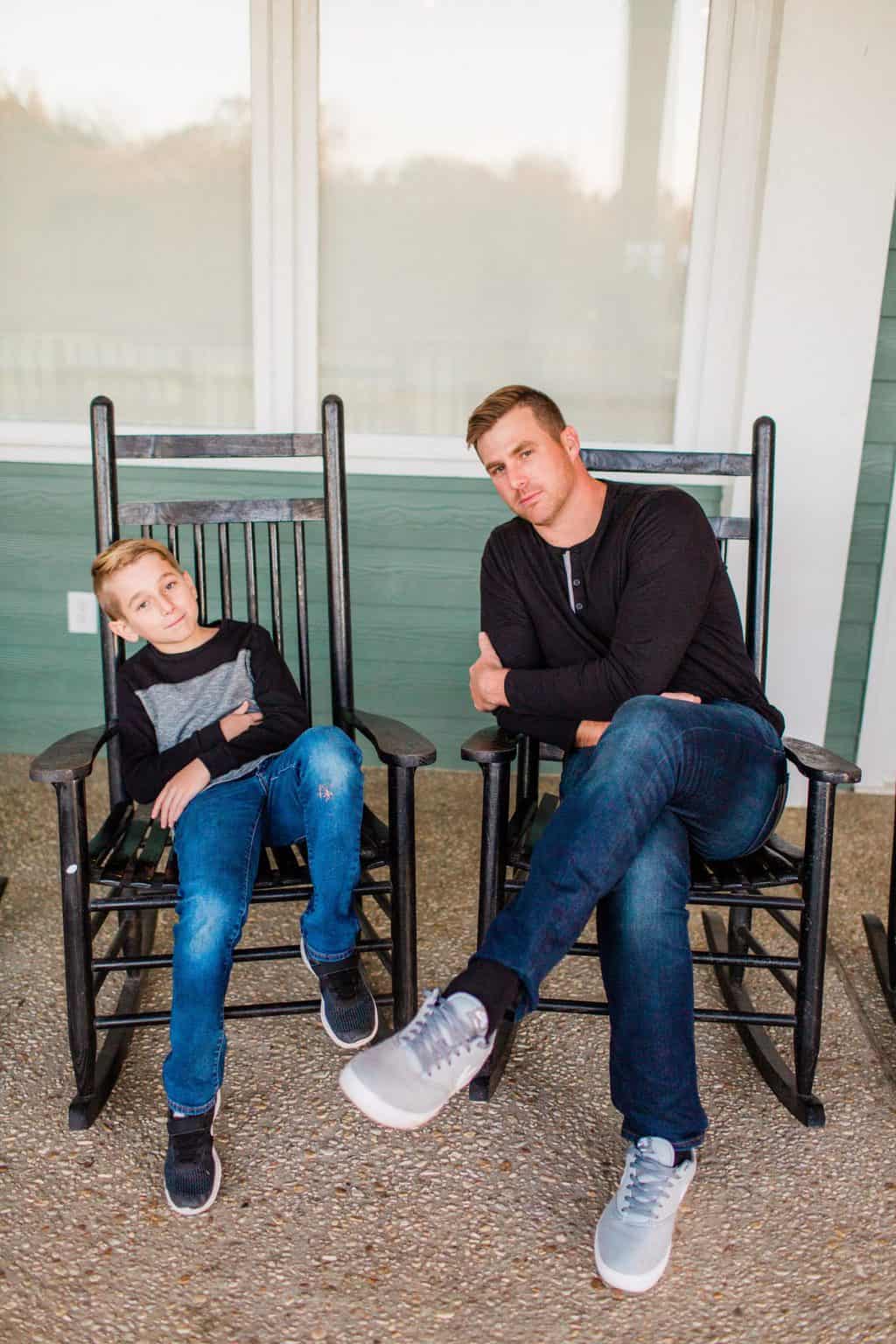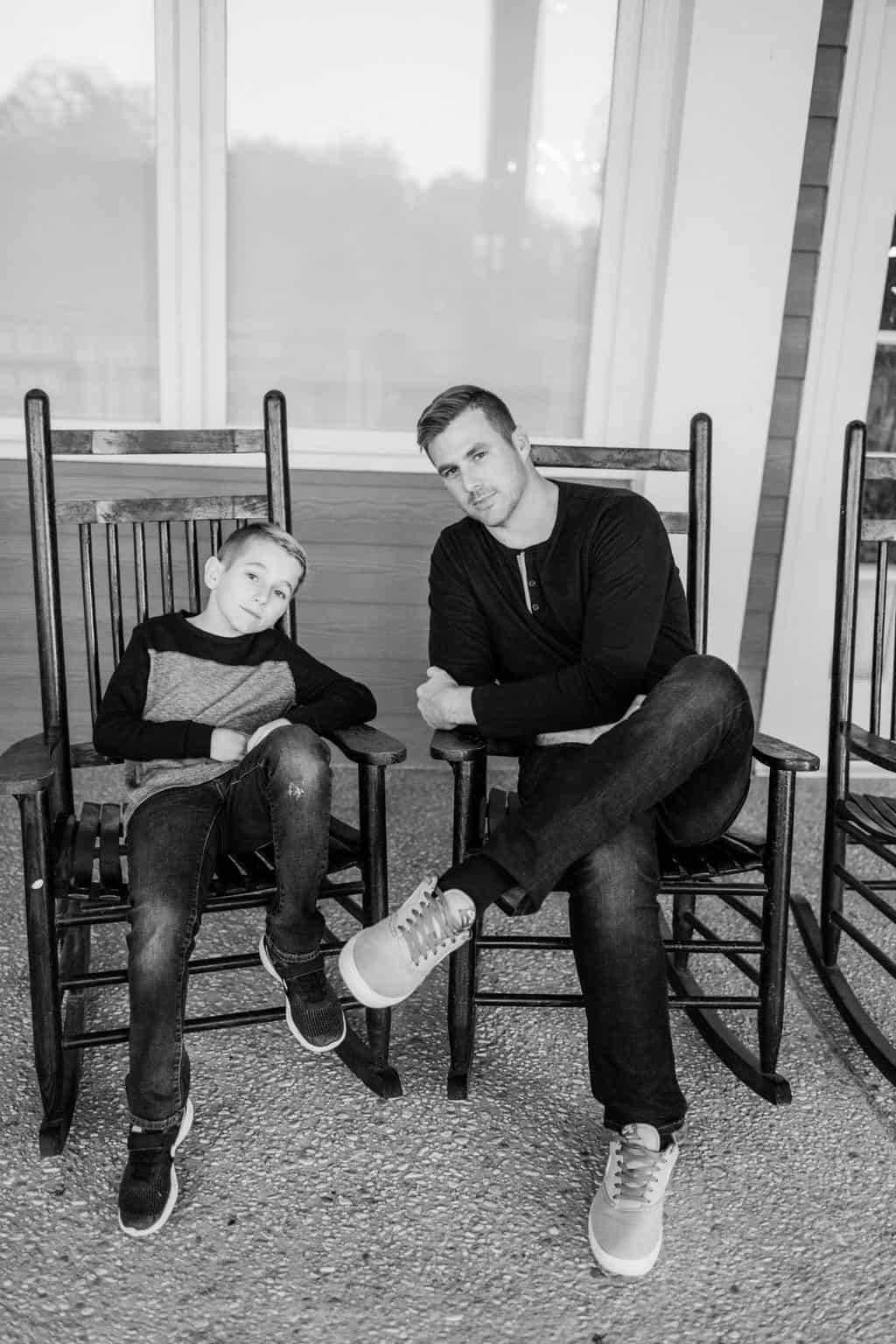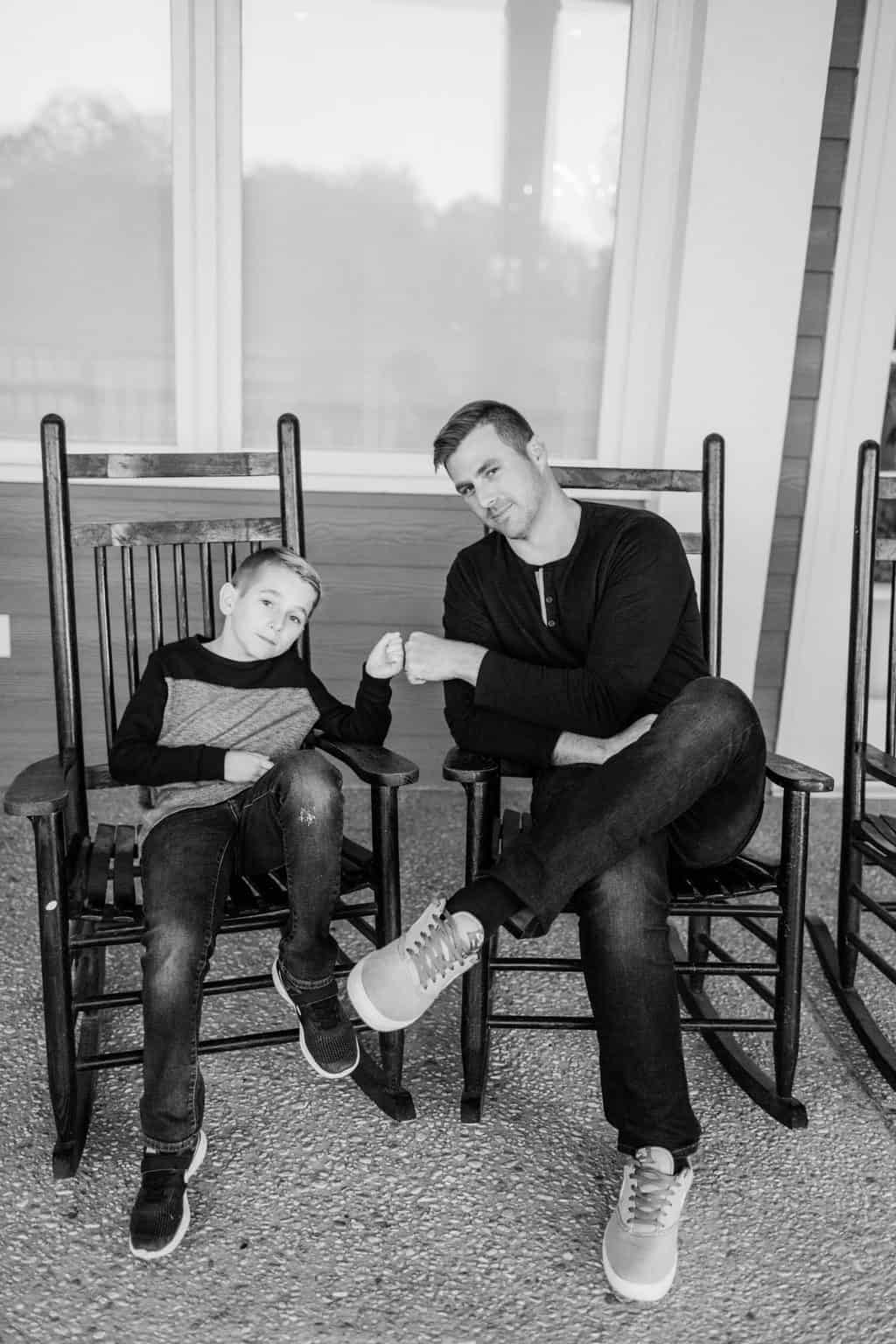 We didn't have great luck with a sibling photo…but it's always good to have a "must get" shot for next time!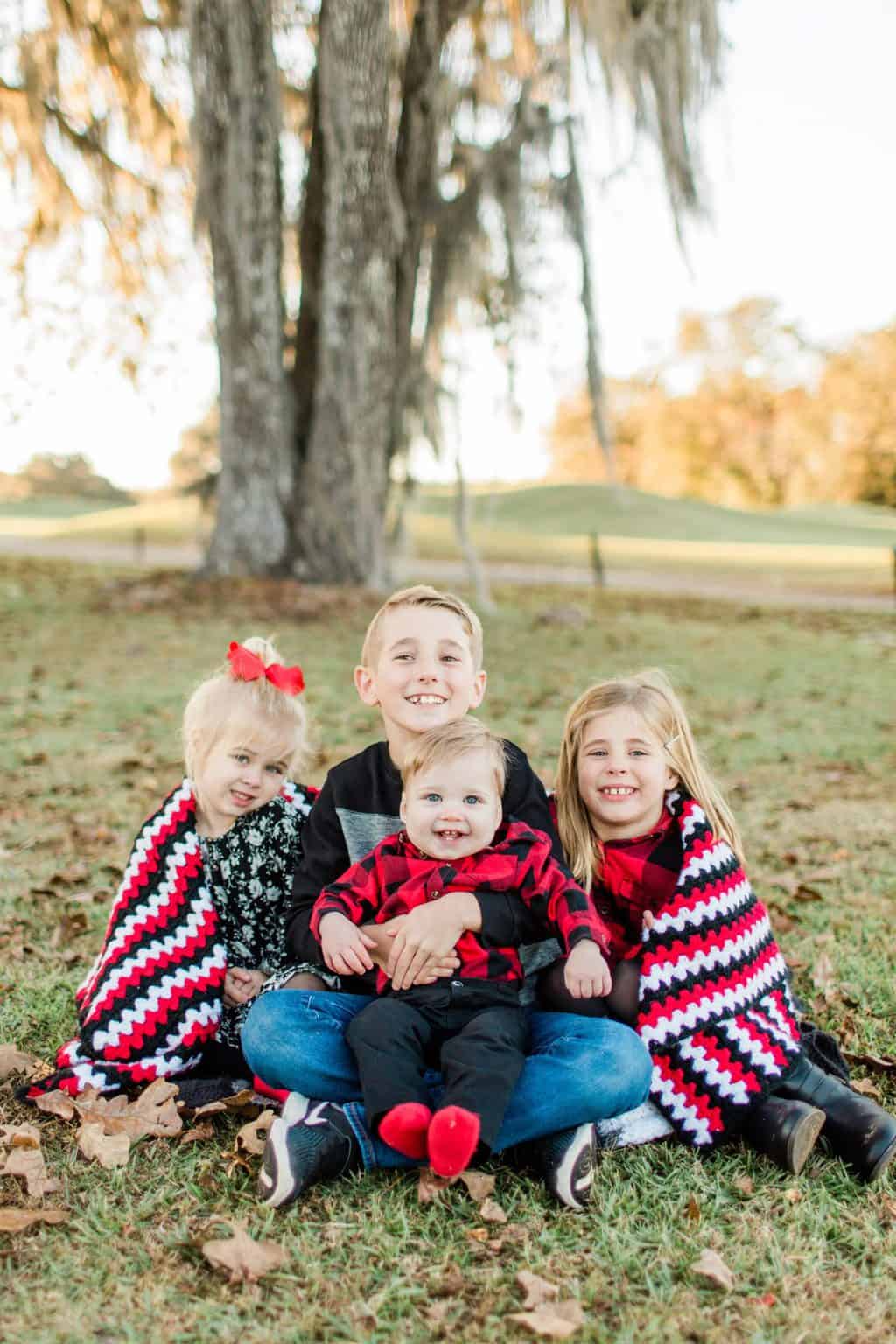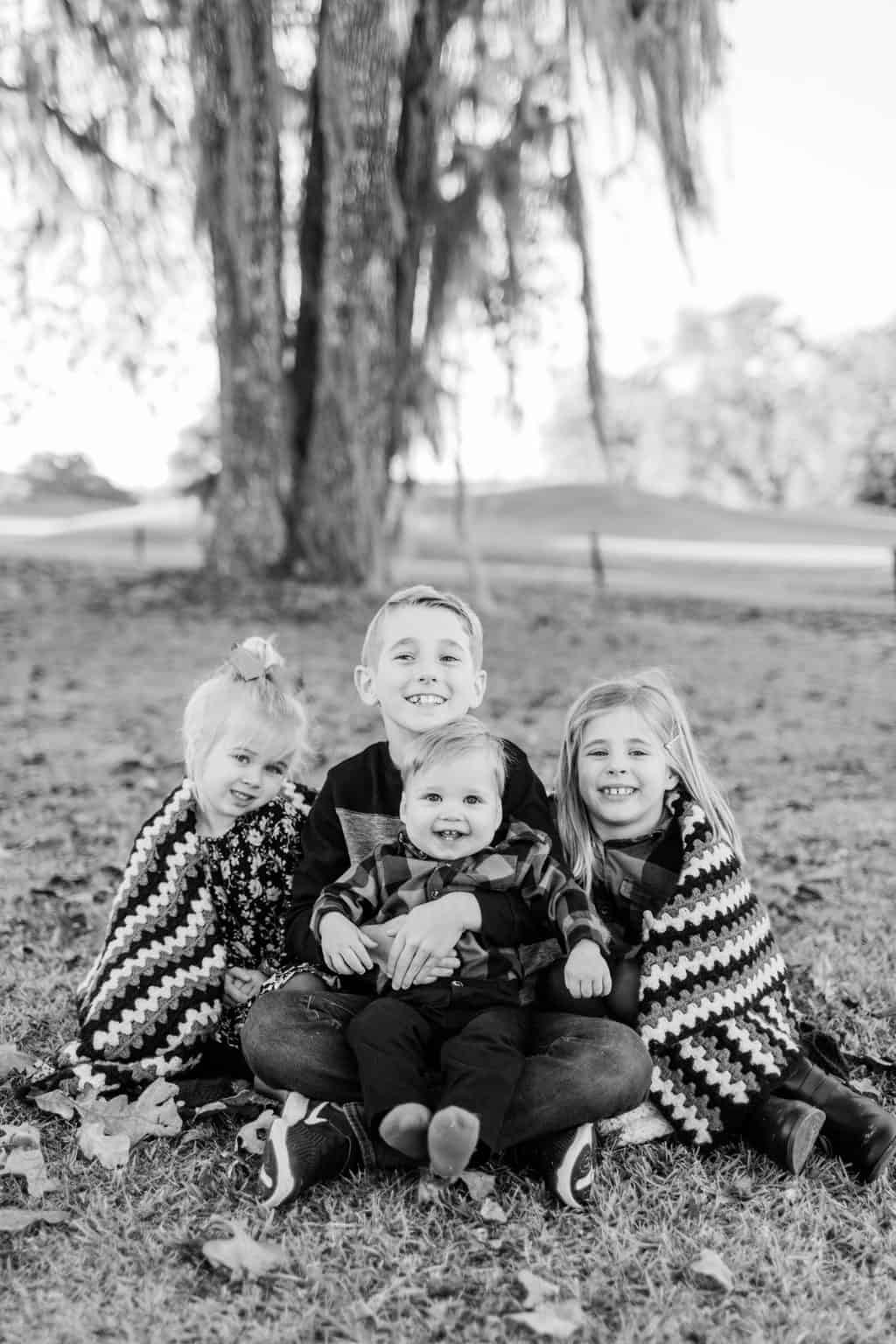 When it comes to December photos I want to make sure our birthday kids are spotlighted but we all know the real hope is for a great family photo to use for Christmas cards 🙂 We kept trying and trying as with six people in our family a perfect family photo is hard as it is…add in the elements and it made it even trickier! Thankful Mrs Charlotte came with us to help!
The upside of being cold is that none of us were sweating and my hair stayed pretty awesome rather than getting all frizzy like usual 😉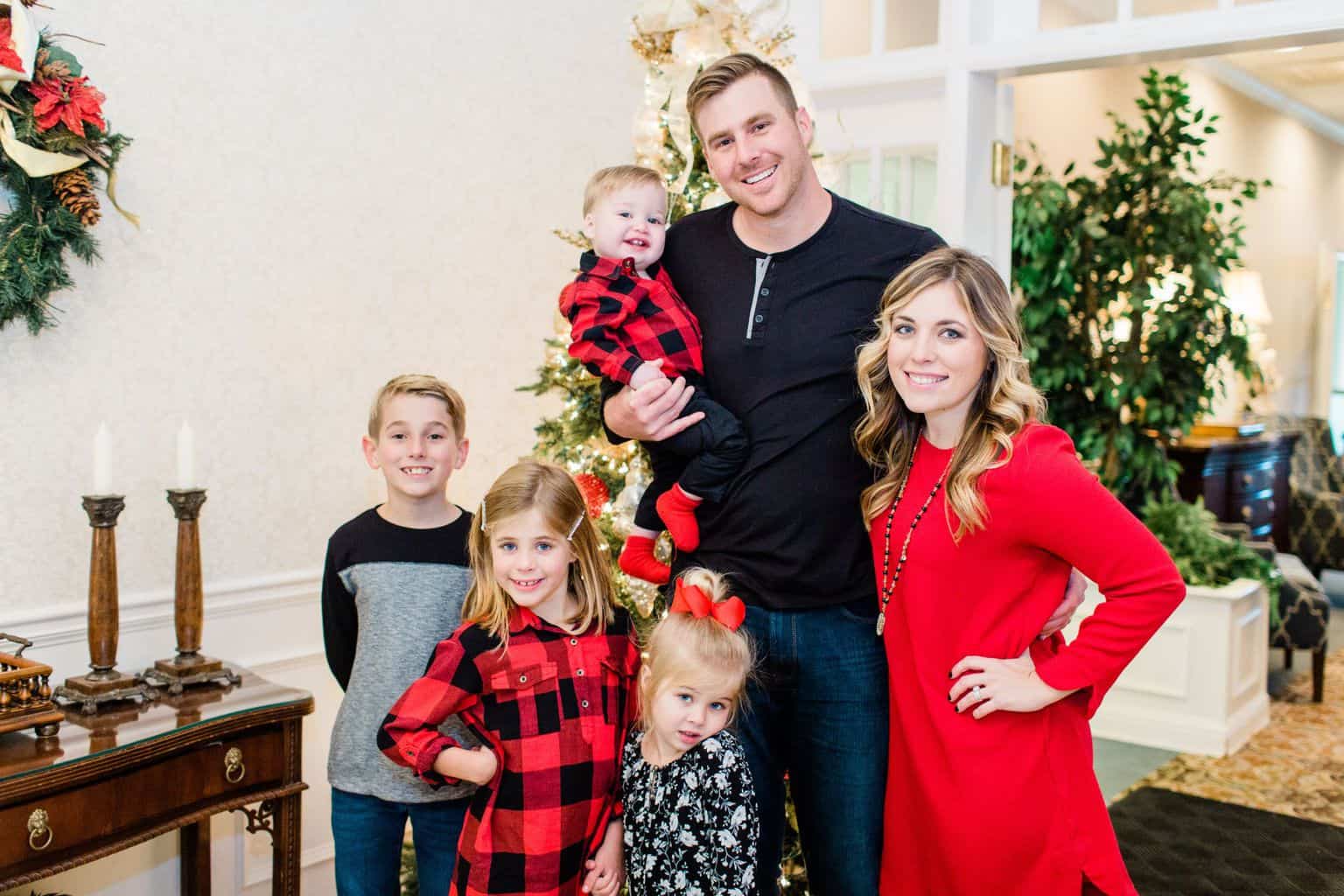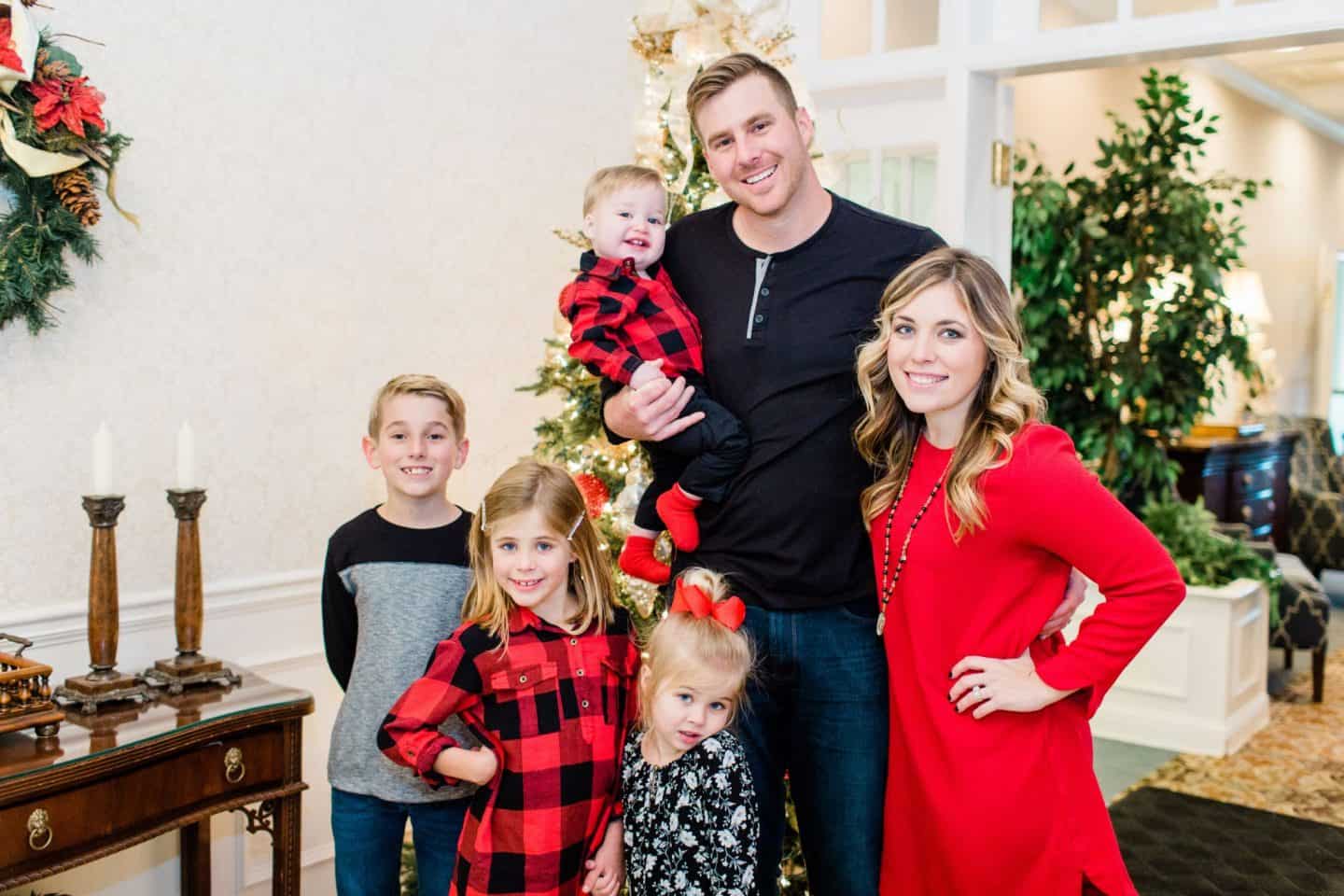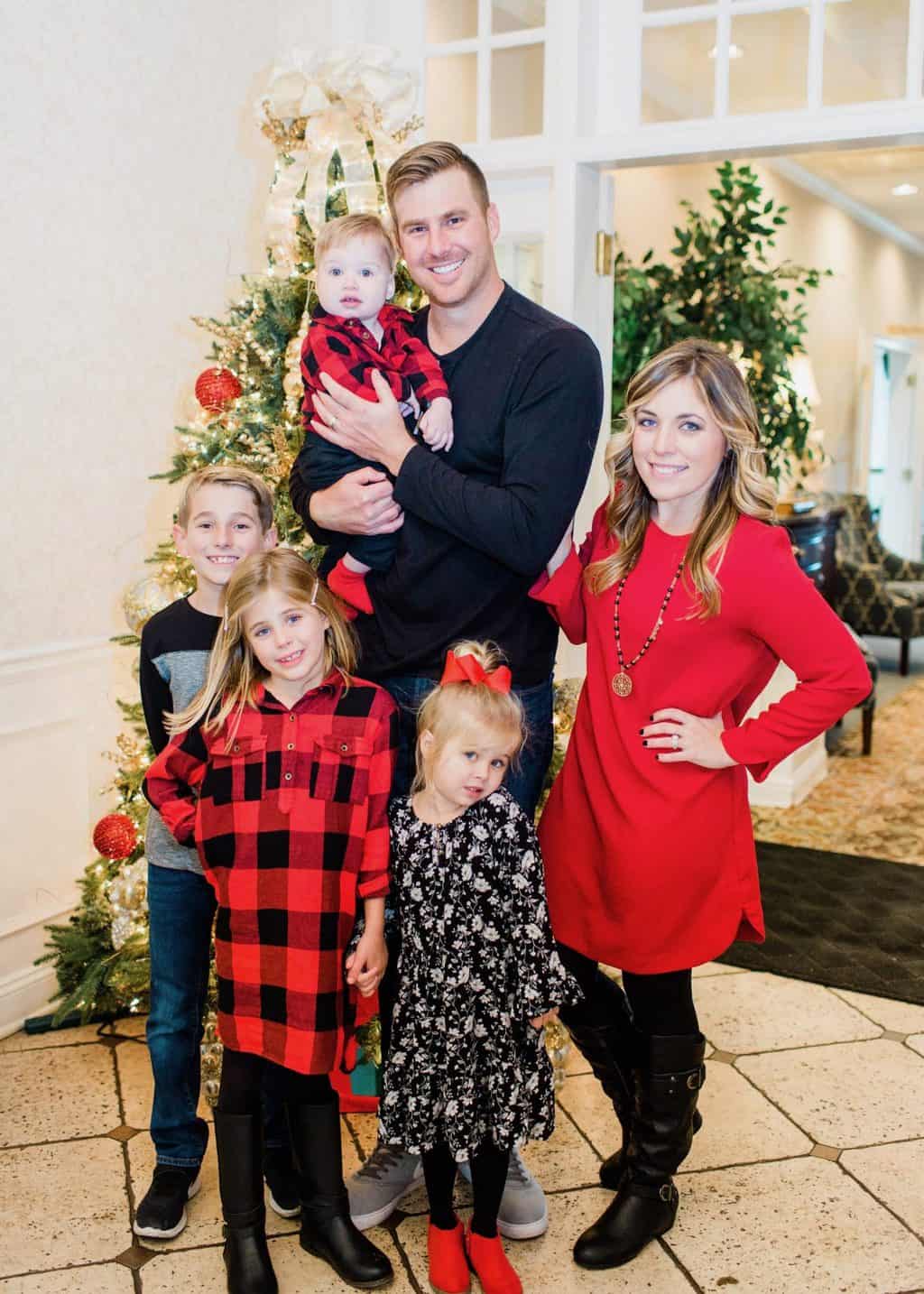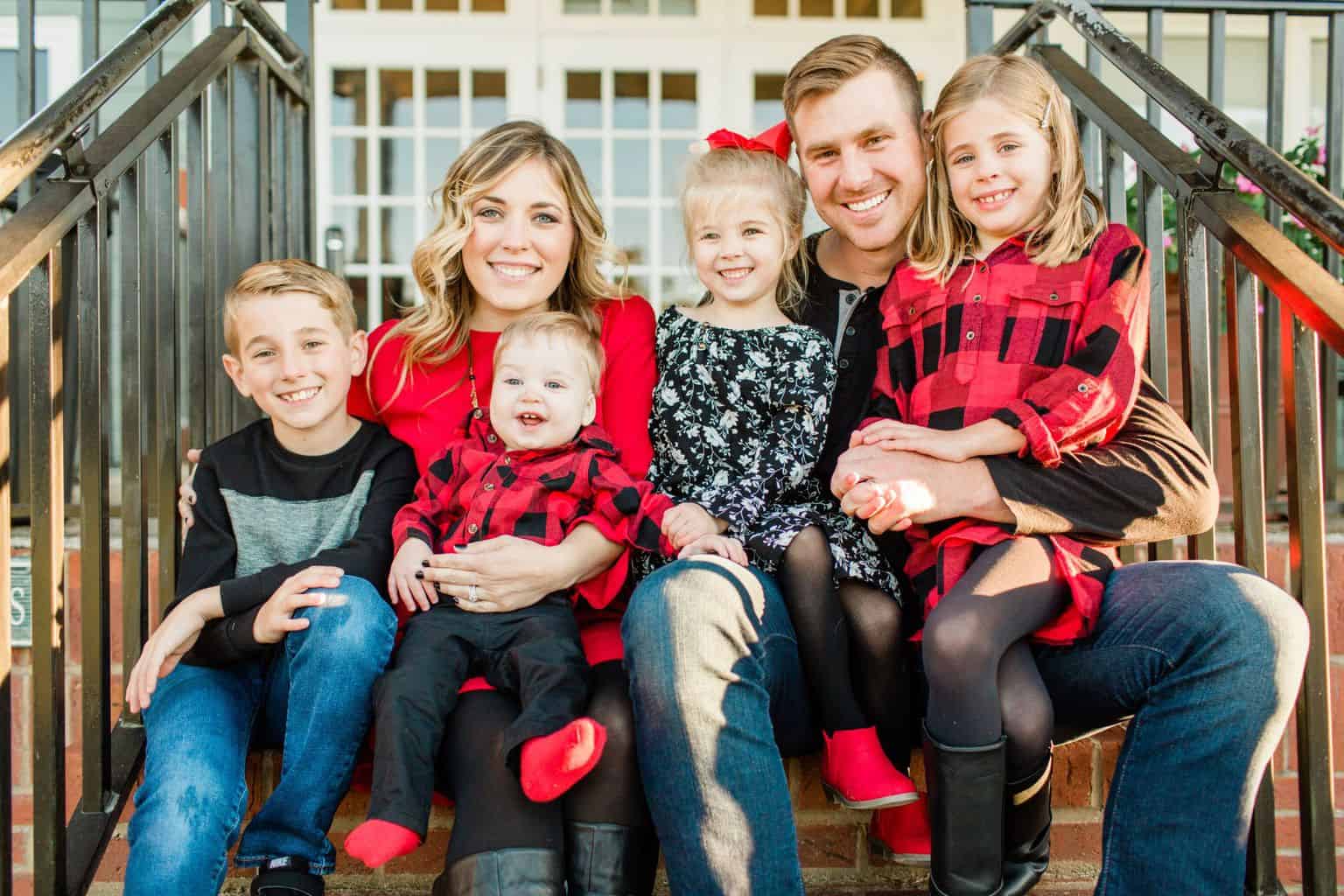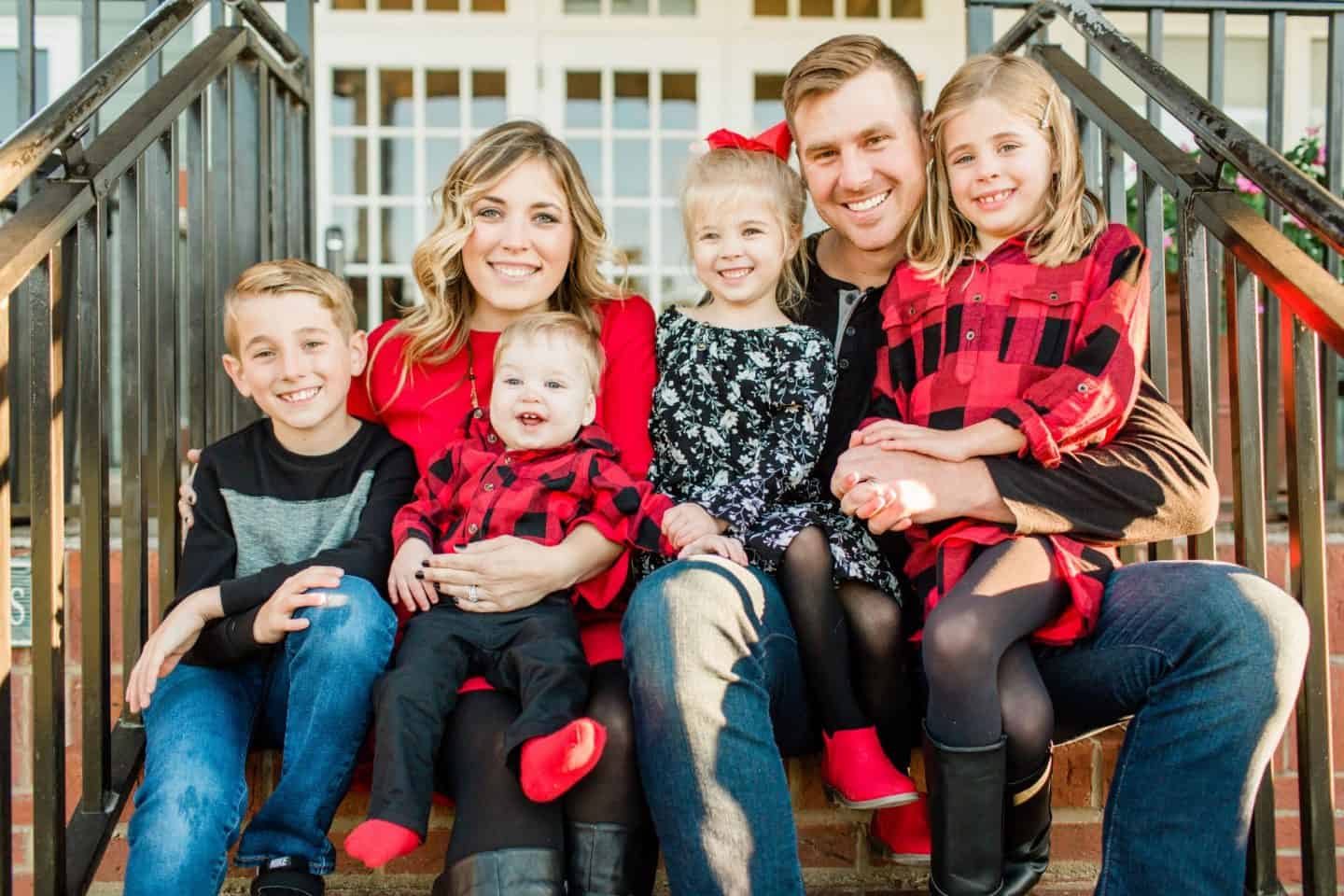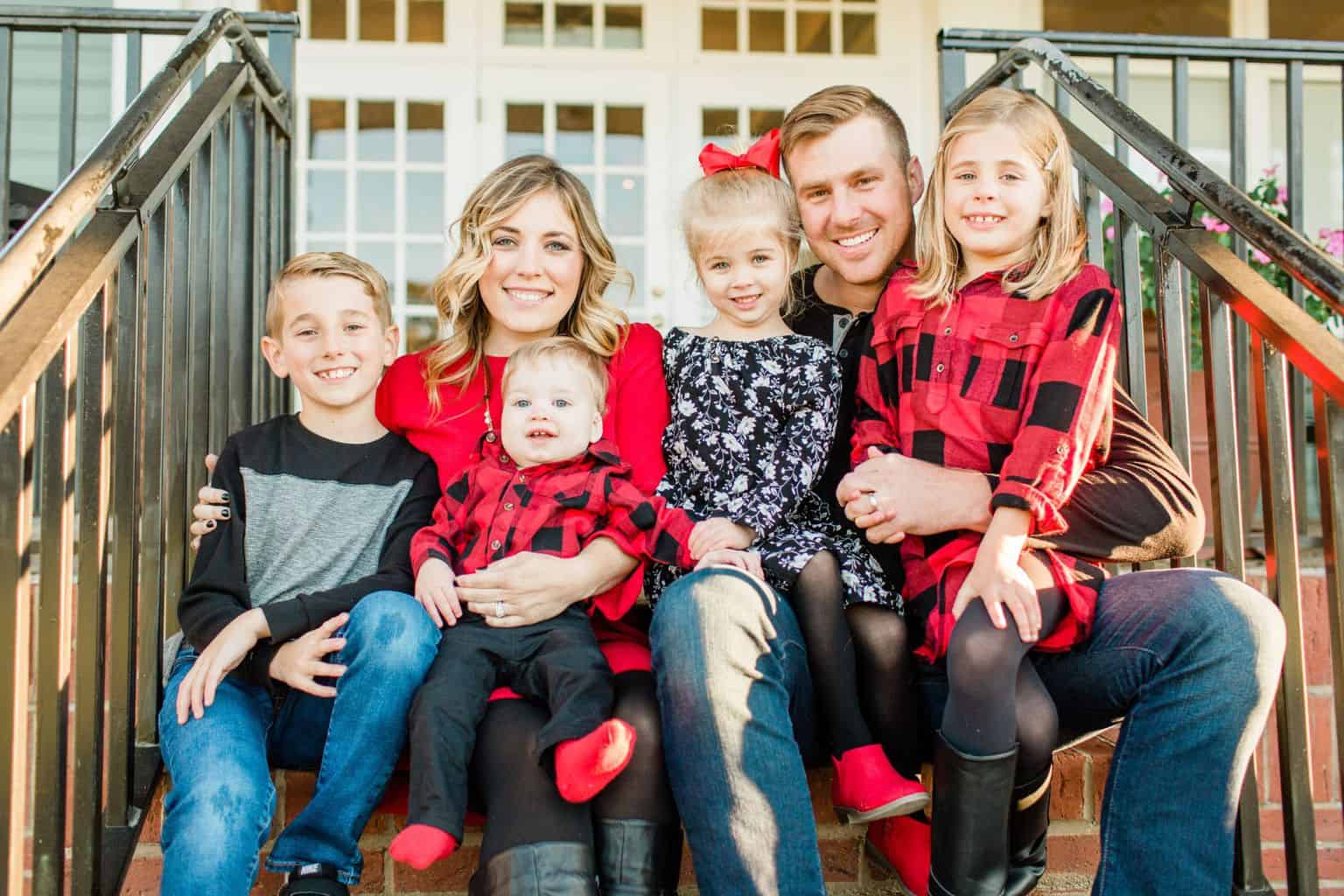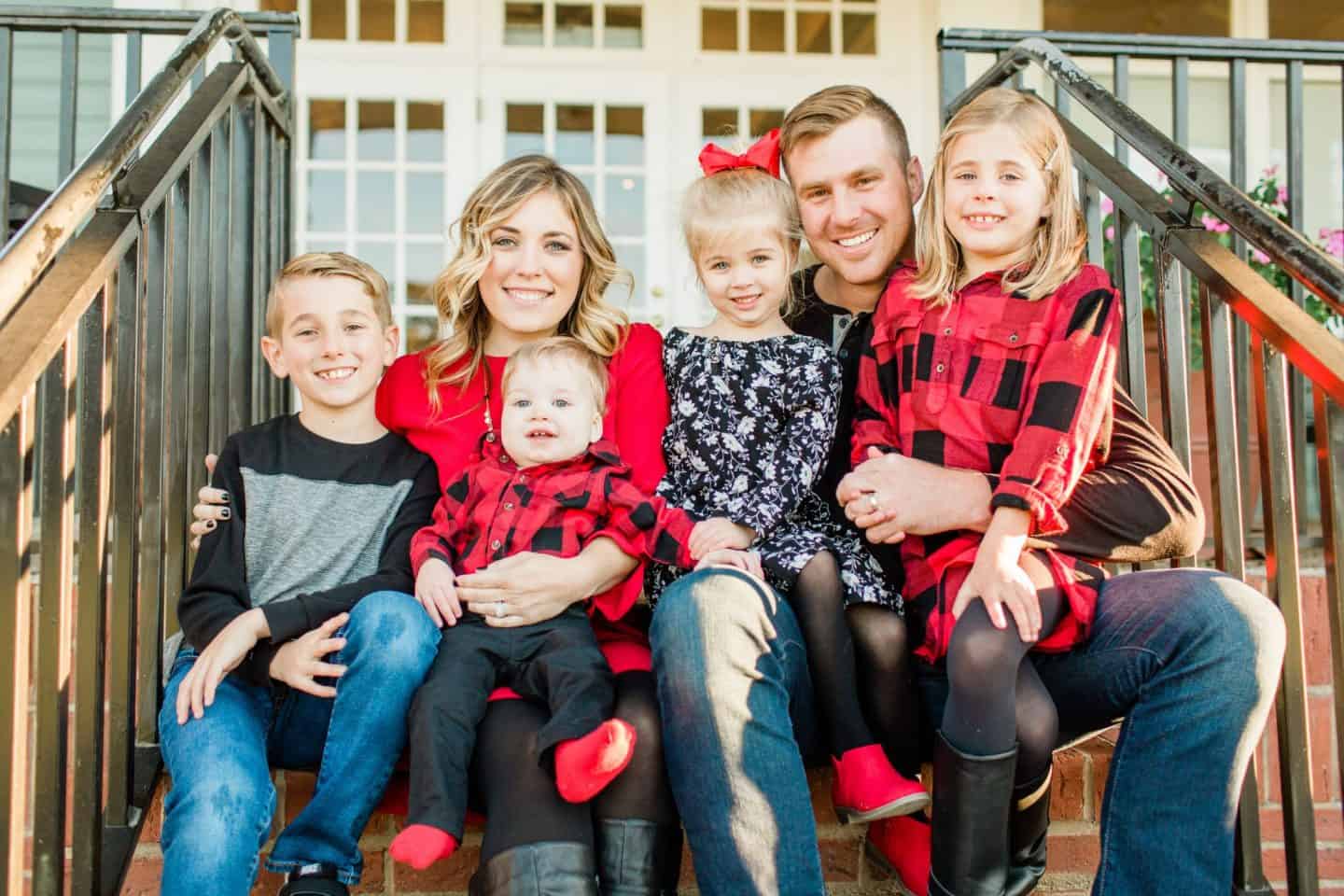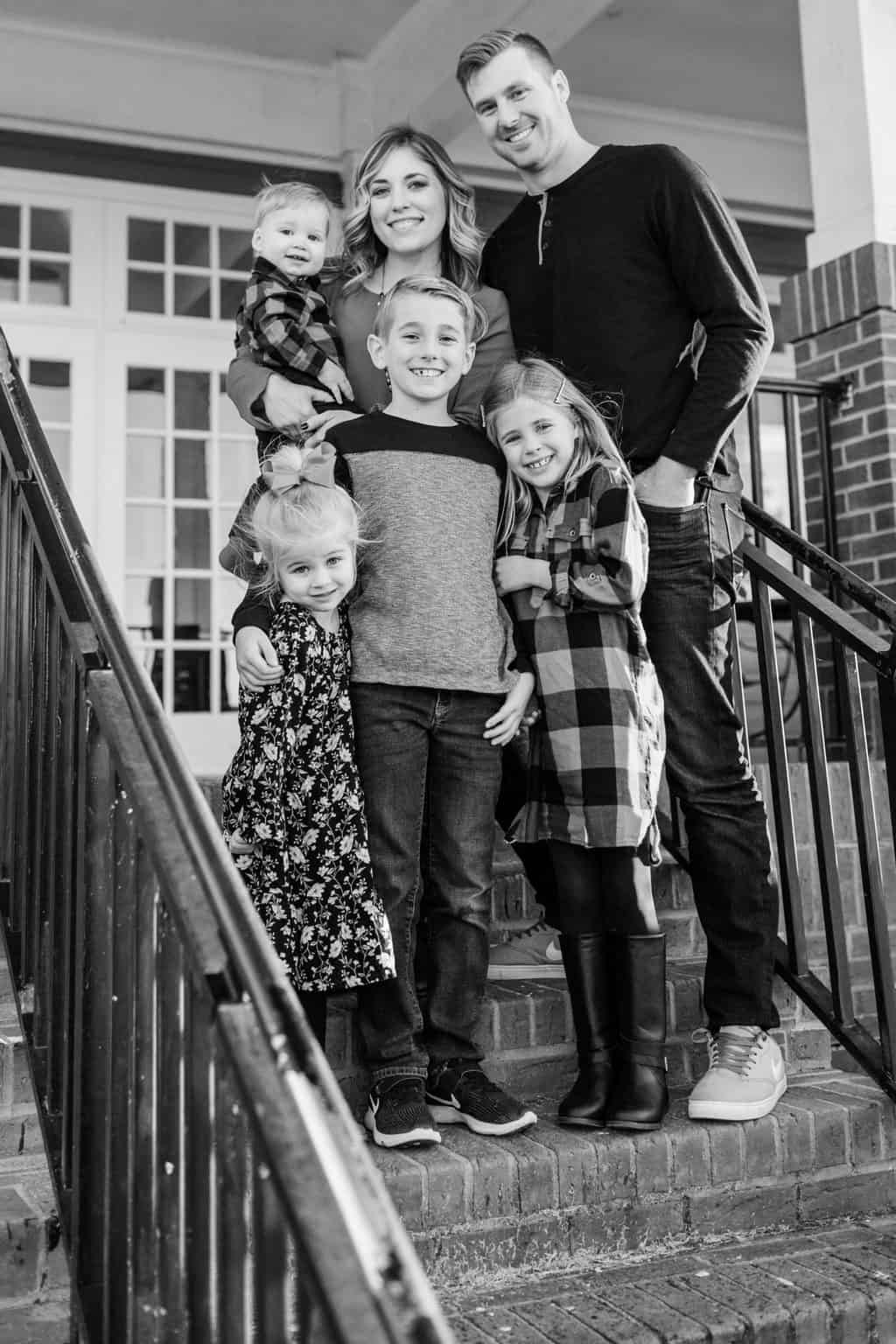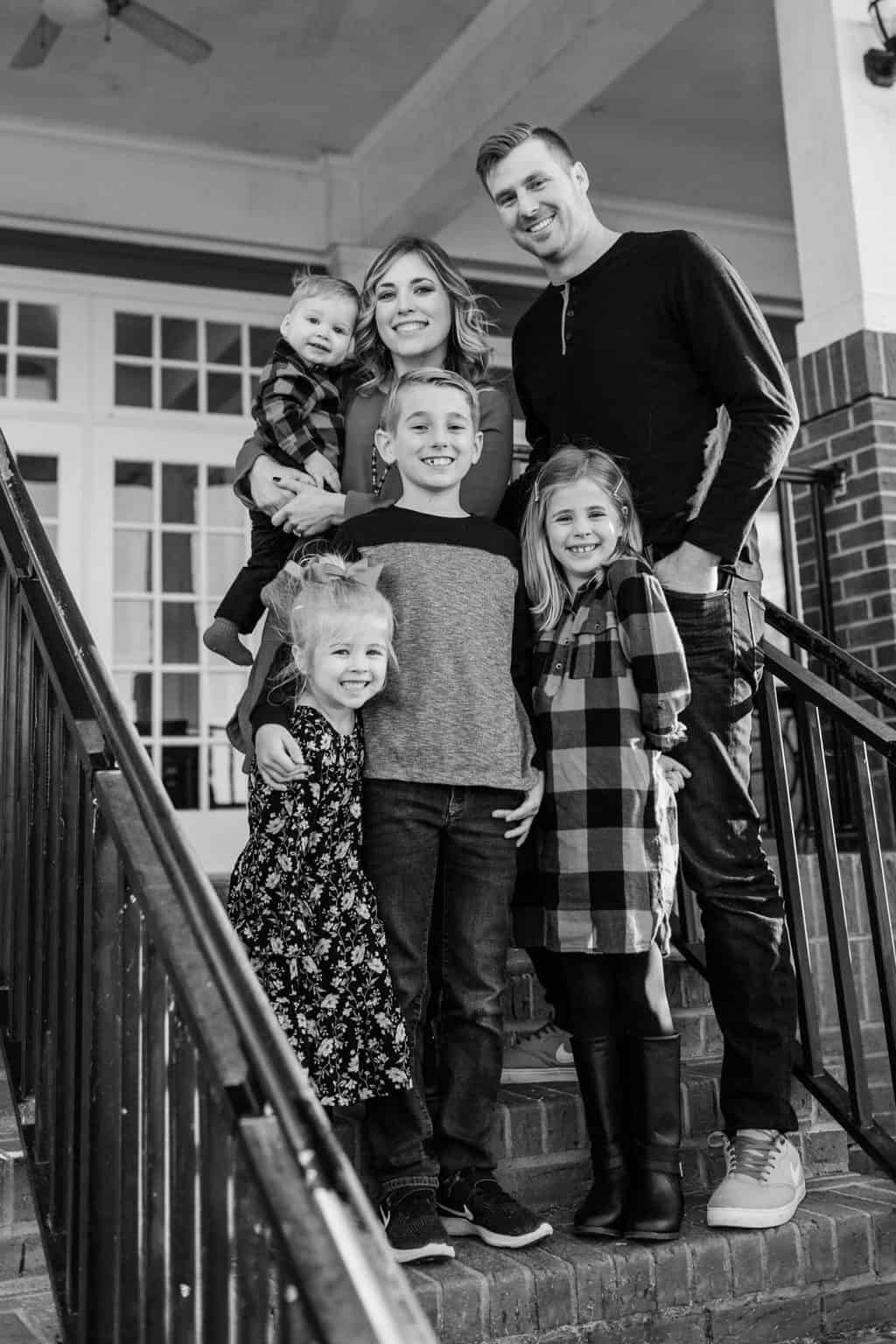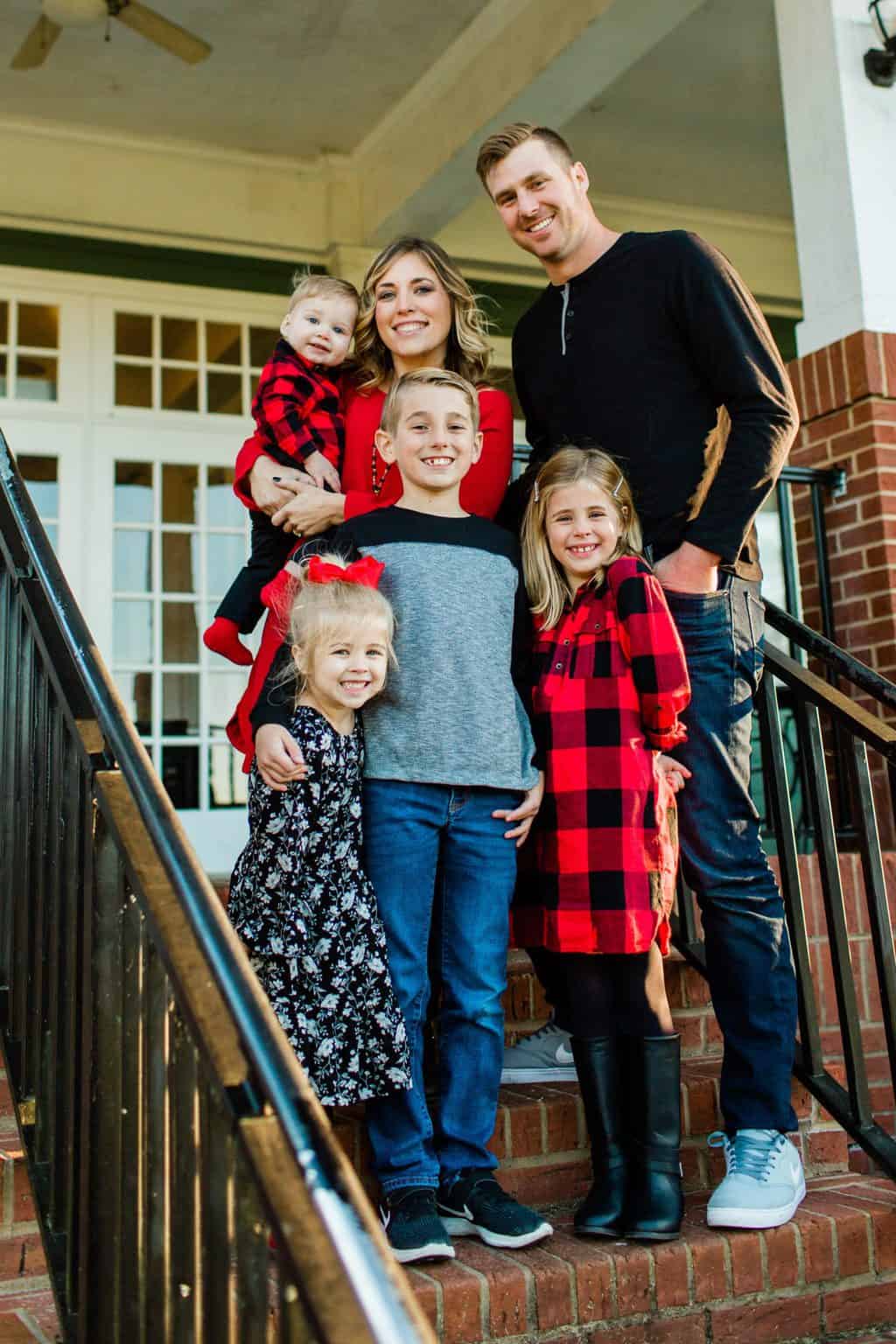 Yay for THE Christmas card worthy photo! Glad we snapped this before we had to get off the golf course!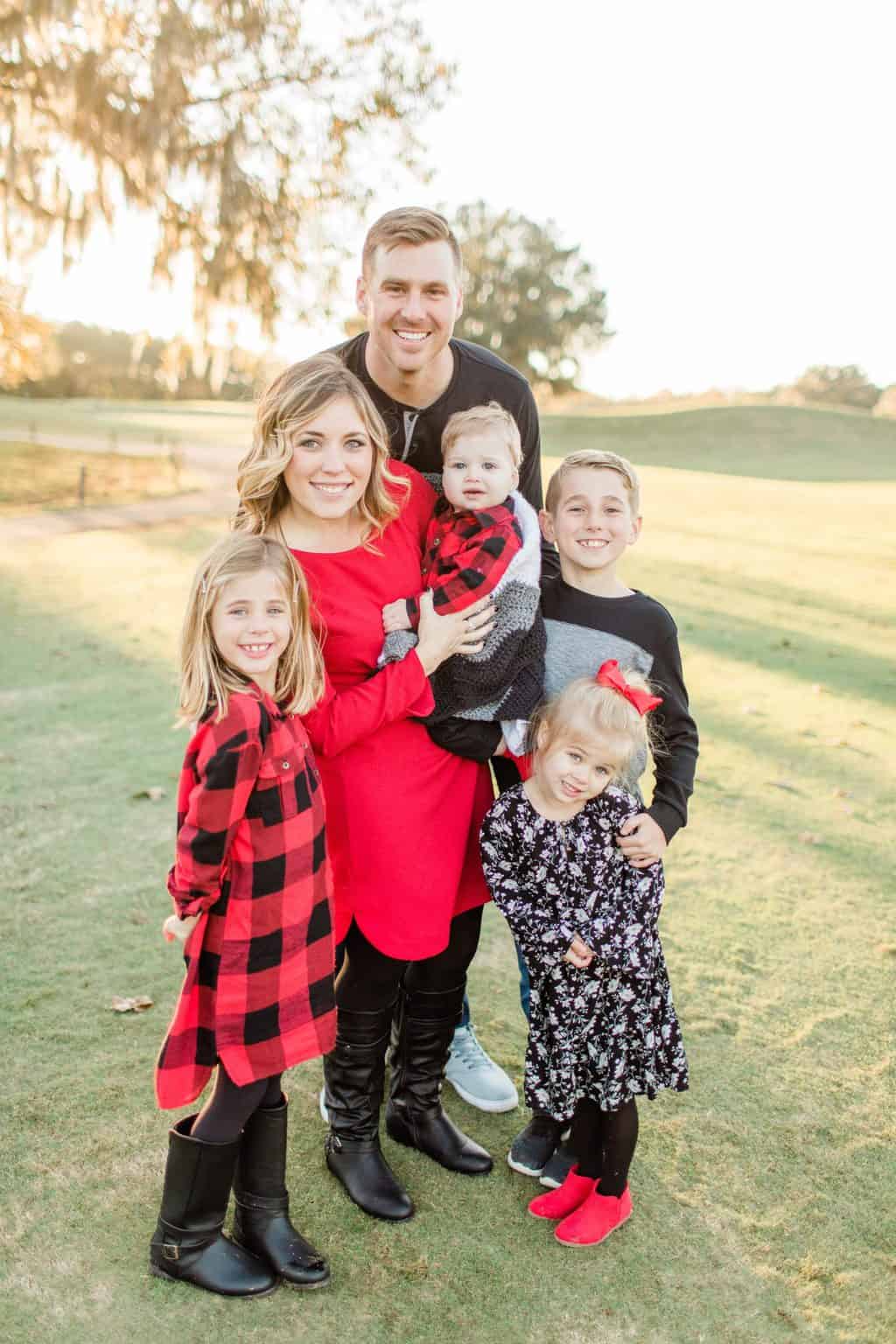 I really loved how well all of our outfits flowed together! I hadn't originally planned on the girls and I wearing tights but I'm so thankful I had them to throw on in the chilly weather and am so proud of the kids for putting on their best smiles and getting through the crazy, weird-for-us cold!
We always love working with Captured by Colson. She makes every situation workable. We've had rain, we've had crazy heat, we've had fog, we've had sick kids, we've had a sleeping baby, and now we've had freezing cold. No matter what gets tossed at her she always keeps the energy positive and upbeat and we ALWAYS love the end results!!!
Lindsay is booking NOW for 2019. If you know someone who is engaged or an upcoming senior be sure to send her their way as she specializes in weddings and senior sessions and has STUNNING examples of her work on her site: https://capturedbycolson.com
This year I used Snapfish for our Christmas cards. I had quite the issue with them and their delayed shipping when I paid for quick ship. I also had heard their quality has gone down. I was thankful I had chosen a lighter color of card and that Lindsay always gives us top quality photos as our cards still turned out really great!